10 U.S. Islands that Feel Exotic
Want to escape to somewhere truly memorable? Here are the best island getaways without leaving the country.
As much as we all wish to see every corner of the globe, it can be a challenge to do it all with limited funds and vacation time. Luckily, the United States is diverse enough to offer an array of exotic locales — from golden beaches to volcanic islands — all on our own home turf. Here are our picks for the ten most exotic destinations that don't require a passport.
Dry Tortugas, Florida
Turquoise water, tons of green sea turtles and white-sand beaches with visibility seeming to stretch to forever. Sounds like the Caribbean, right? Wrong. The Dry Tortugas, 67 miles off Key West into the heart of the Gulf of Mexico, pack epic snorkeling alongside Southern stingrays, parrotfish and schools of Creole wrasse — all just a ferry or seaplane ride from the Conch Republic.
San Juan Islands, Washington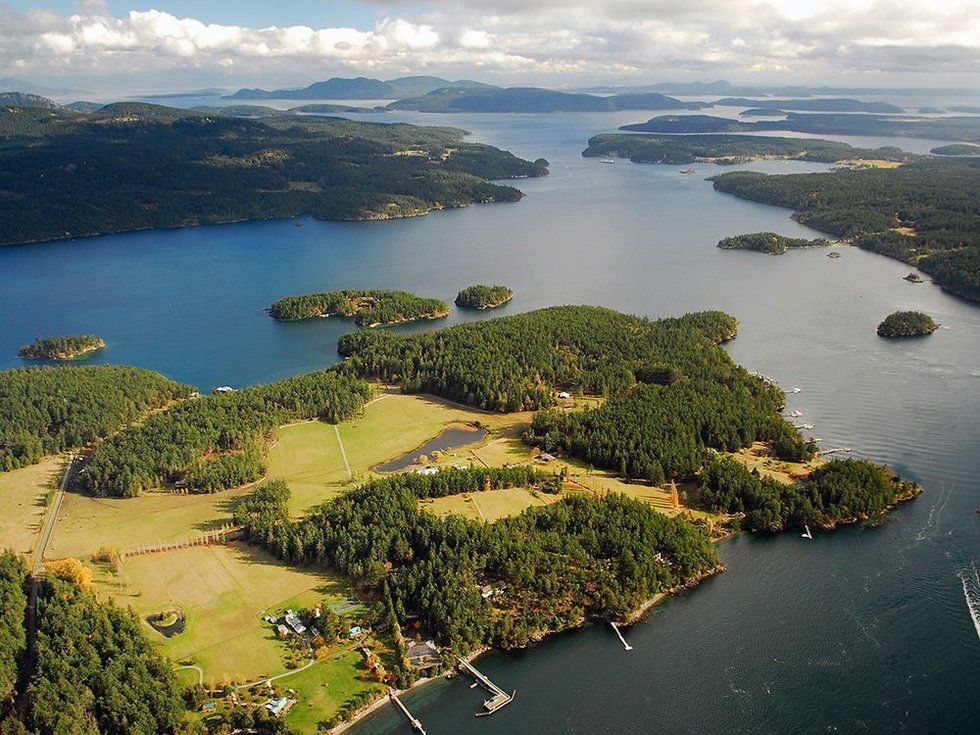 San Juan Islands, Washington
Shutterstock
With conifer forests thick along its coasts and a marine climate with cool summers and mild winters, the San Juan Islands of Washington state feel a lot like Norway. Both destinations are renowned for sea kayaking as well as whale-watching tours, and yet the San Juans are a three-hour drive — and a ferry hop — north of Seattle. Plus, with alpaca ranches and lavender farms covering the hillsides, the experience also includes a touch of Peru-meets-Provence.
Assateague Island, Maryland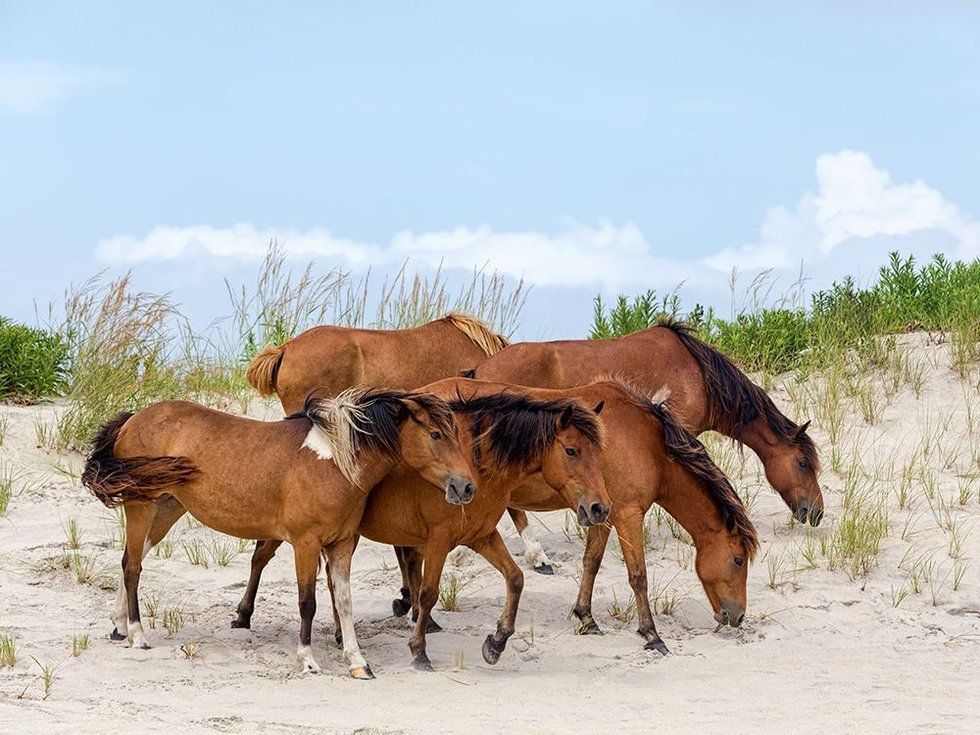 Assateague Island, Maryland
Shutterstock
Like Portugal's Soajo Mountain, Maryland's Assateague Island is home to wild horses — more than 150 in total. These feral ponies have free range of the beaches, marshes and forests. For the best viewing, try the Chincoteague National Wildlife Refuge's Wildlife Loop Road, a three-hour walk. For a more unique spectacle, time your visit with the annual pony swim, held every July, wherein a group who call themselves the saltwater cowboys wrangle up the horses, leading them on a swim across the Assateague Channel.
Sapelo Island, Georgia
The Spanish moss hanging from live oak branches gives Sapelo Island, Georgia, an only-in-the-Southeast feel, but its golden-sand beaches feel a bit like the islands off Queensland, Australia. Reach it only via boat: either the DNR ferry or private vessel. Once ashore, walk the hiking trails through dunes and maritime forests to encounter hundreds of bird species, including the Chachalaca bird — which otherwise requires birders to travel to either Mexico or Central America to cross off lists. Stay the night and you might even spot a bobcat.
Culebra, Puerto Rico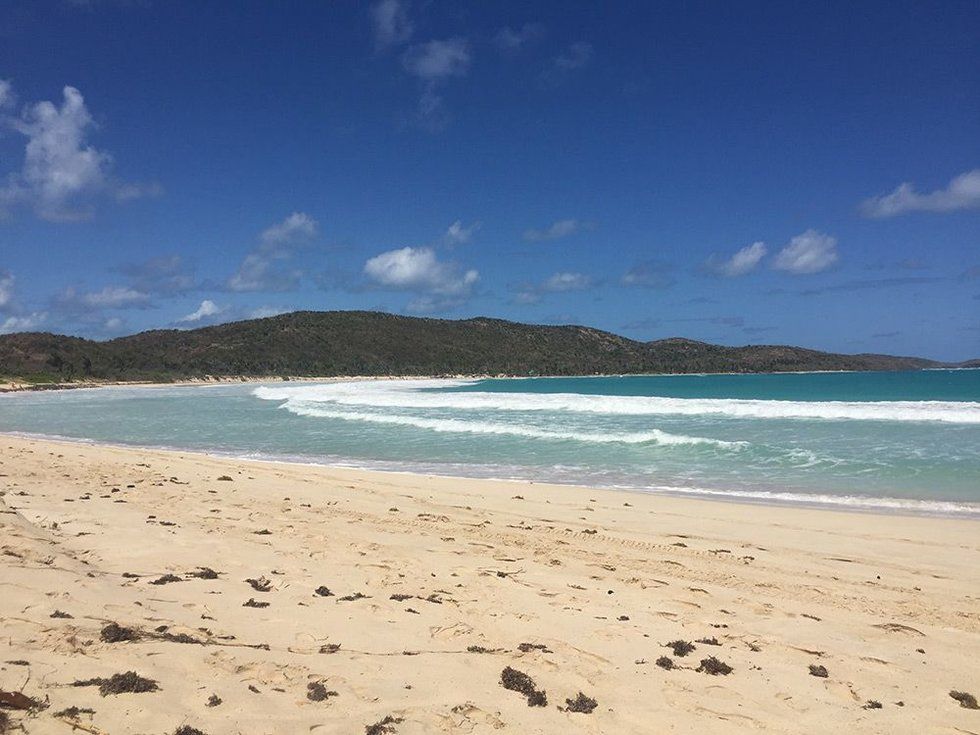 Culebra, Puerto Rico
Shutterstock
Culebra, a satellite island of Puerto Rico, is often referred to as one of the Spanish Virgin Islands, and for good reason. Its sugar sand beaches are mostly undeveloped, lending it the feel of Jost Van Dyke in the British Virgin Islands. Like the BVI, Culebra lacks any of the large, major hotel chains. Instead, it has a sleepy charm, appealing to those content to kayak, snorkel and beachcomb.
Kauai, Hawaii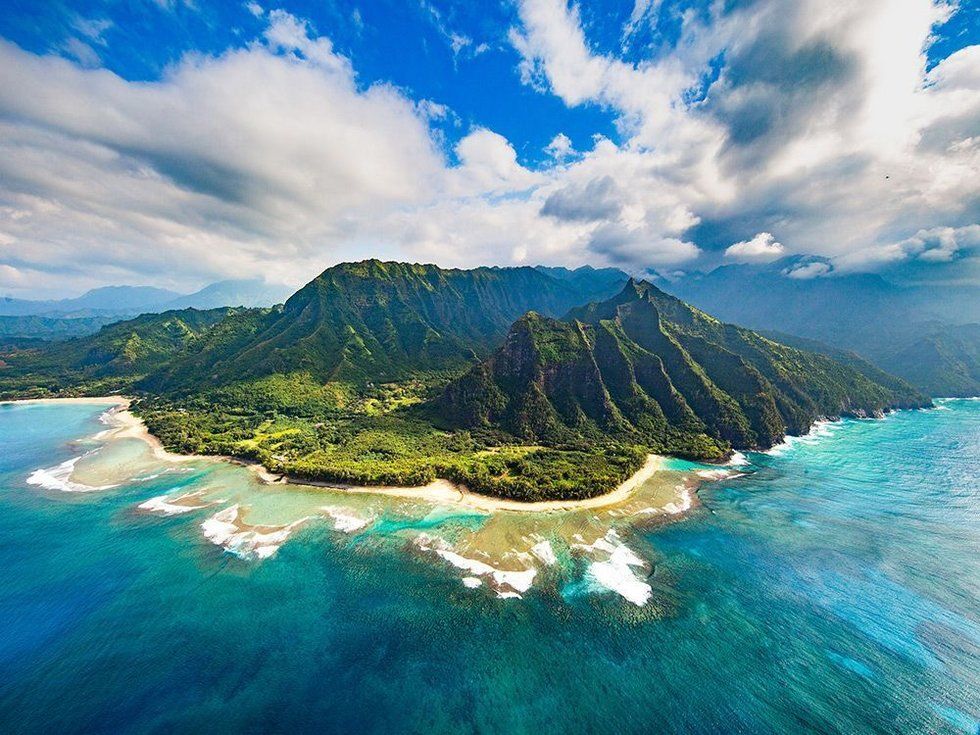 Kauai, Hawaii
Shutterstock
One of the wettest places on the planet, Kauai packs its mountains with unending greenery, punctuated by a dozen epic waterfalls. This makes it every bit as lush and exotic as Tahiti, but at a fraction of the flight time. Worth the splurge, a helicopter tour of the Na Pali Coast — where Jurassic Park was filmed — shows visitors more highlights than they could see in a week of hiking.
Elizabeth Islands, Massachusetts
Just south of Cape Cod lie the Elizabeth Islands of Massachusetts, including Penikese and Cuttyhunk, two of the only inhabited islands in the bunch not owned by the Forbes family. Cuttyhunk in particular still exudes British flavor, carried over from 1602, when it was the first British settlement on the new coast. Experience it at Avalon Inn, one of the few choices when overnighting. To see more of the neighboring isles, book a day cruise to explore beaches and see wild harbor, harp and gray seals.
Daufuskie Island, South Carolina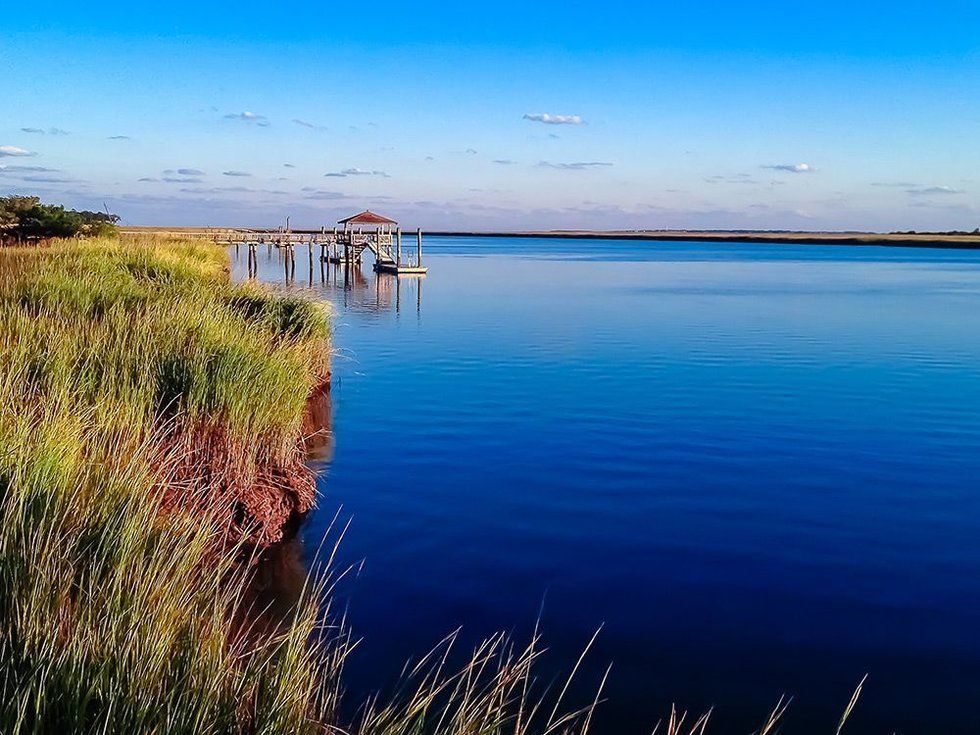 Daufuskie Island, South Carolina
Shutterstock
Daufuskie Island, South Carolina, is perhaps best known as the home of the Gullah people, a community of African Americans in the lowcountry who speak their own creole language called Geechee. To get a feel for the people and their culture, stop by the Historical Foundation to hear local stories and legends, as well as chat up the local guide, who's been on island for decades.
Cedar Key, Florida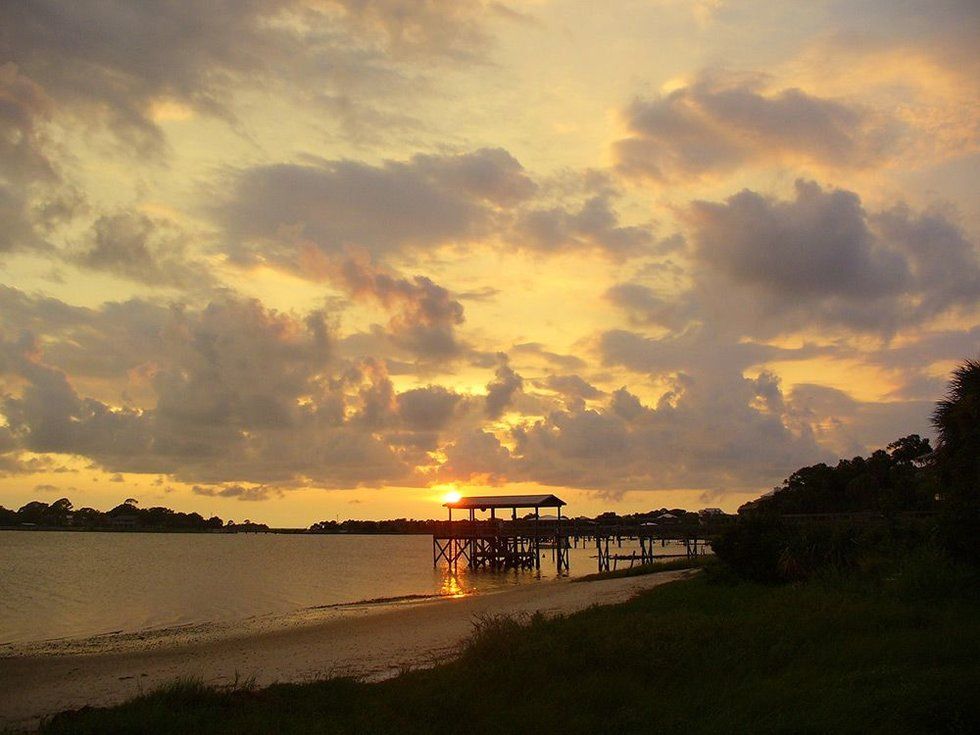 Cedar Key, Florida
Shutterstock
Over-water bars, weathered and leaning on stilts, give the fishing village of Cedar Key off Florida's Gulf Coast a back-in-time vibe, like that of Bocas del Toro, Panama. But, unlike Bocas, Cedar Key averages in the low and mid 80s, making for more pleasant conditions for sea kayaking, for which the area is renowned. The Suwannee River empties into the Gulf roughly 10 miles north of Cedar Key, and the sound separating the two is lined with uninhabited islands, perfect for any boaters to enjoy day picnics and exploring.
Aleutian Islands, Alaska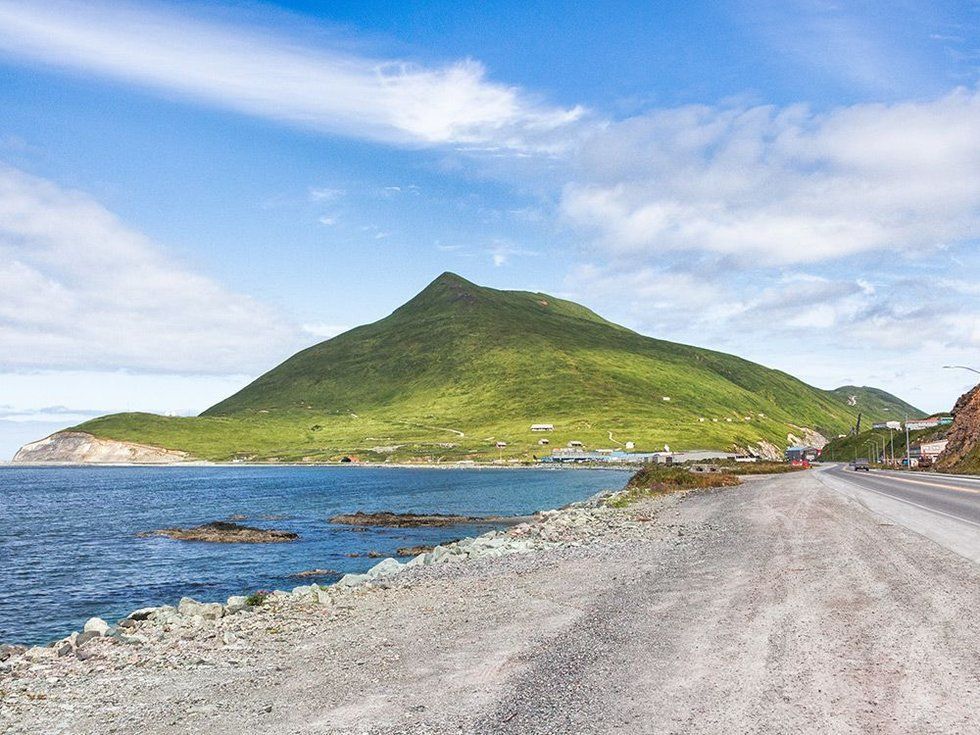 Aleutian Islands, Alaska
Shutterstock
Alaska's Aleutian Islands, a chain of 14 volcanic outposts that string out west of the state, remain one of the most remote places on the planet. Sea kayakers treasure the destination, willing to brave the inclement weather for chances to see grey, minke, orca, sperm and humpback whales, as well as walrus, seals and sea lions. From these islands, it's possible to view the Northern Lights year-round. For those who aren't into roughing it, know that there is lodging at places like the Grand Aleutian Hotel on Unalaska Island.
This article was written by Brooke Morton from Islands and was legally licensed through the NewsCred publisher network. Please direct all licensing questions to legal@newscred.com.
In October 2019, we launched a first-of-its-kind airline miles donation platform, Miles on a Mission. In the inaugural year, MileagePlus members donated over 70 million miles, with United matching over 20 million miles, to 51 organizations. These miles have allowed for these organizations to do important, life-changing, life-saving work in the communities we serve around the globe.
Whether it's visiting friends and relatives, traveling for work or simply exploring a new corner of the world, we all have a reason as to why we fly. No matter the reason you fly, the miles you earn and donate help our Miles on a Mission partners soar. Take a look at how some of our partner organizations have put our MileagePlus Members' donations to work.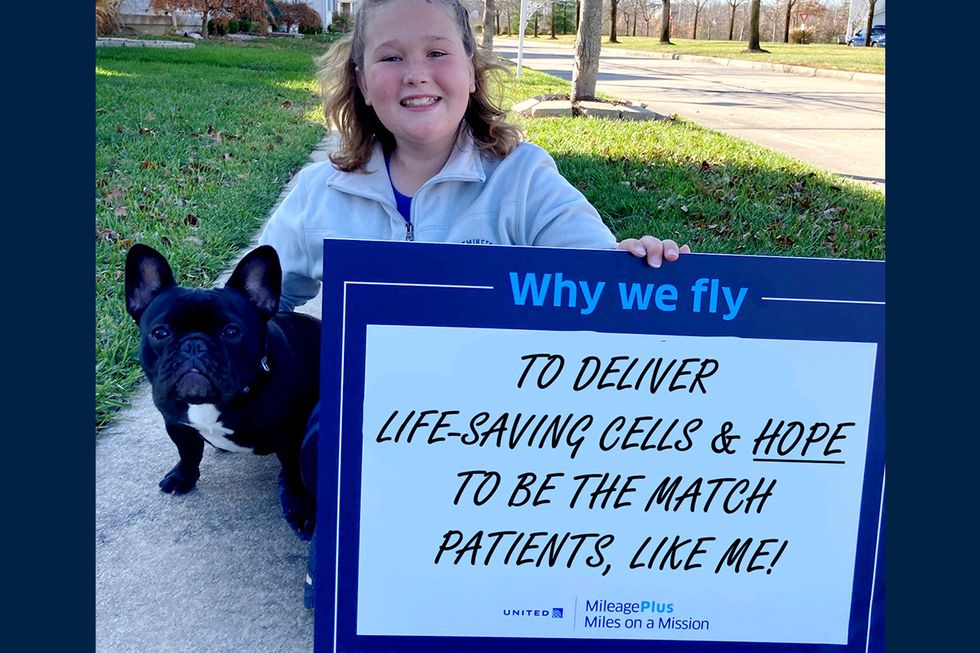 "To deliver life-saving cells and hope to Be the Match patients, like me!"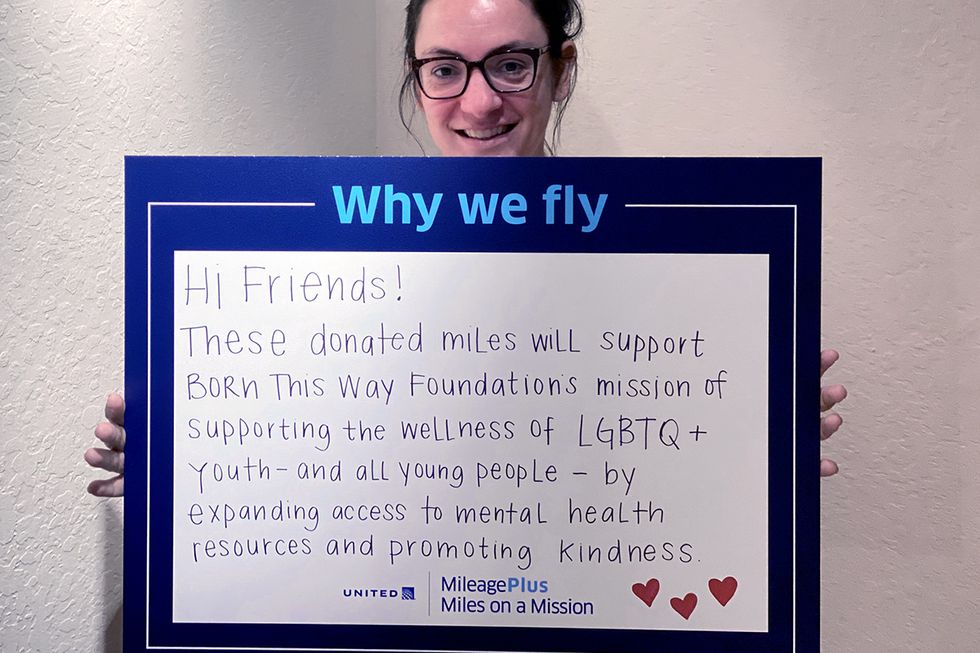 "These donated miles will support Born This Way Foundation's mission of supporting the wellness of LGBTQ+ youth — and all young people — by expanding access to mental health resources and promoting kindness."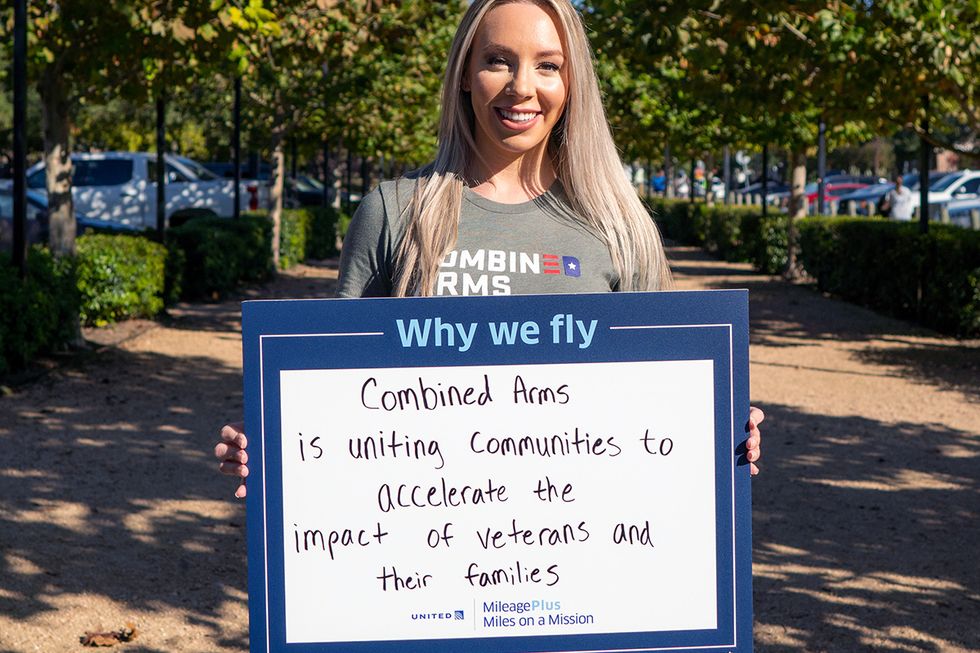 "Combined Arms is uniting communities to accelerate the impact of veterans and their families."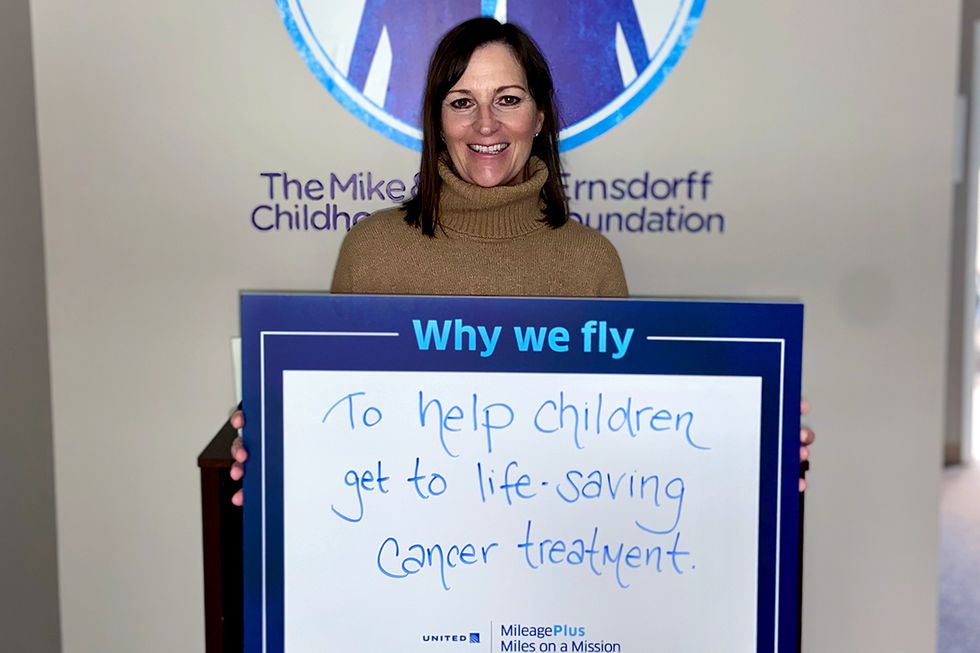 "To help children get to life-saving cancer treatment"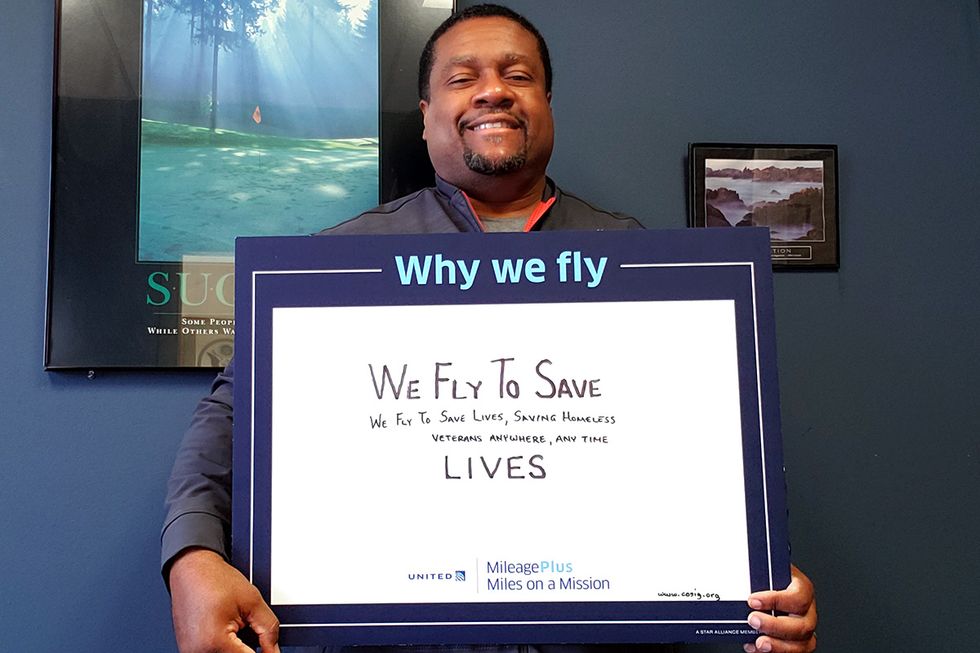 "We fly to save. We fly to save lives, saving homeless veterans anywhere, any time."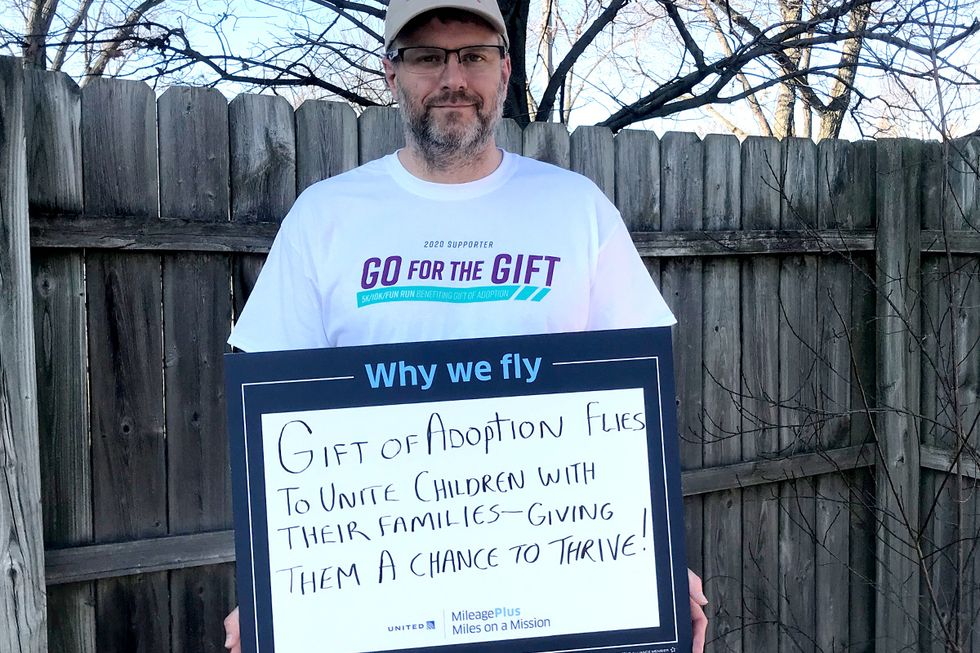 "Gift of Adoption flies to unite children with their families — giving them a chance to thrive!"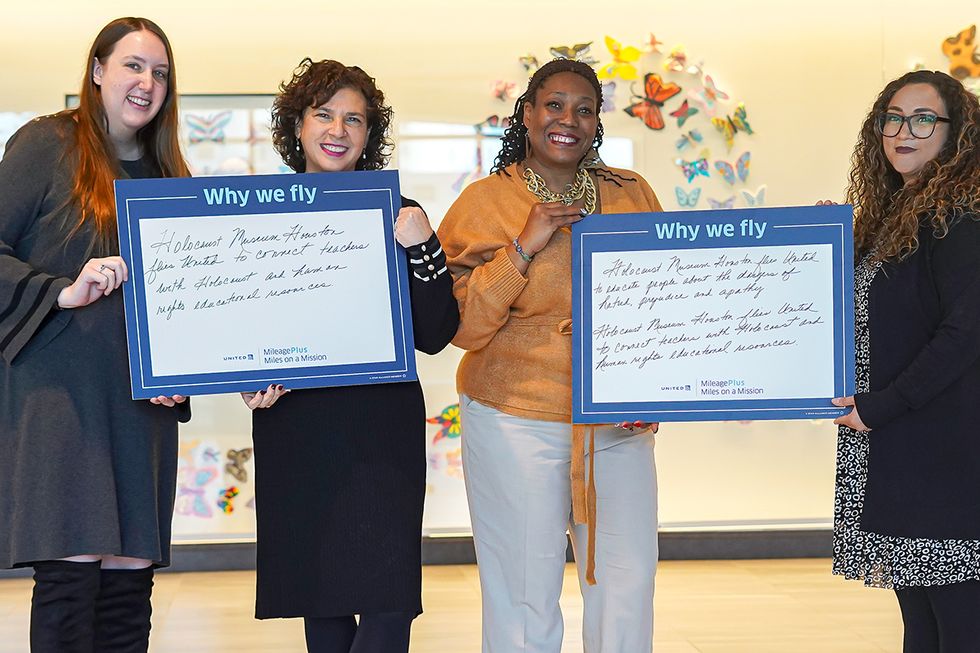 "Holocaust Museum Houston flies United to educate people about the dangers of hatred, prejudice and apathy. Holocaust Museum Houston flies United to connect teachers with Holocaust and human rights educational resources."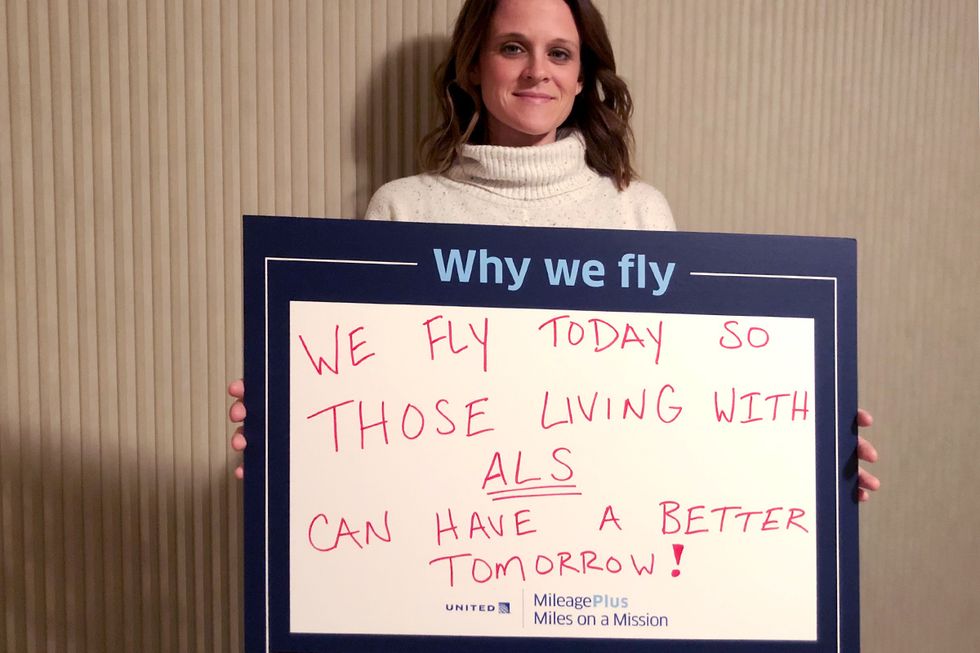 "We fly today so those living with ALS can have a better tomorrow."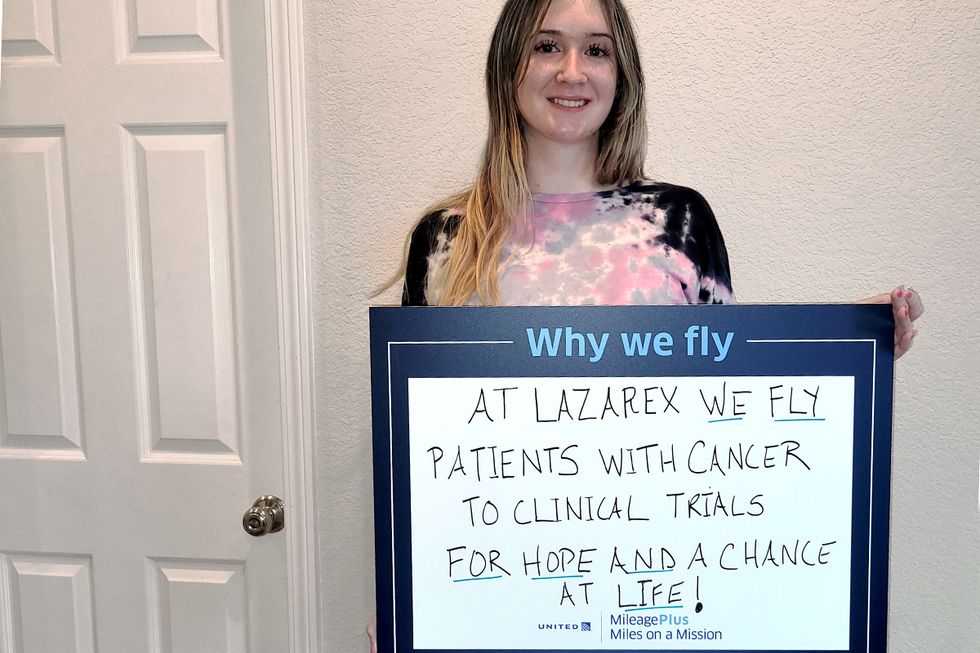 "At Lazarex we fly patients with cancer to clinical trials for hope and a chance at life!"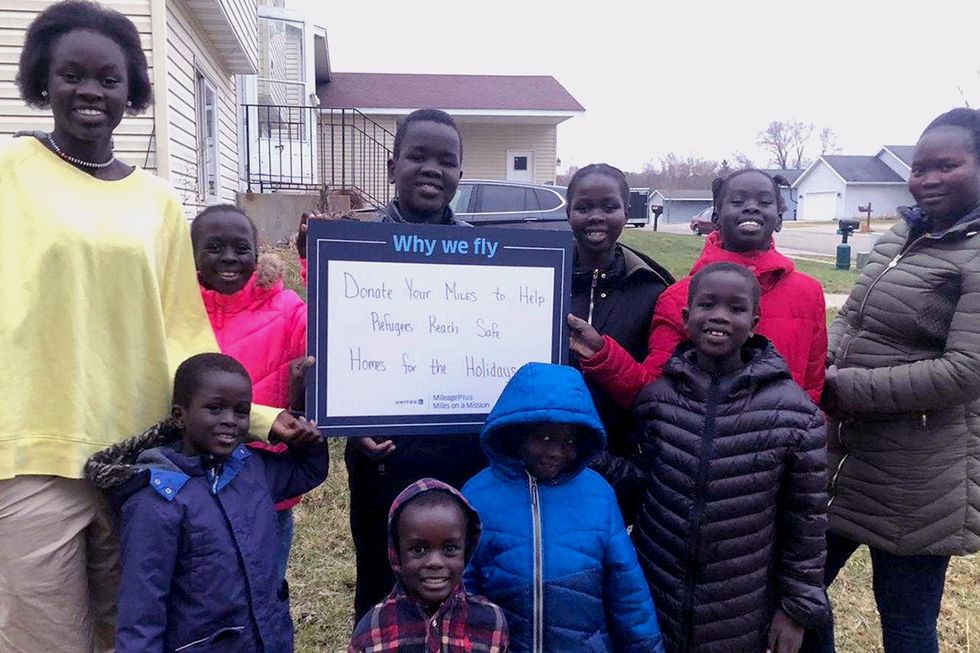 "Donate your miles to help refugees reach safe homes for the holidays."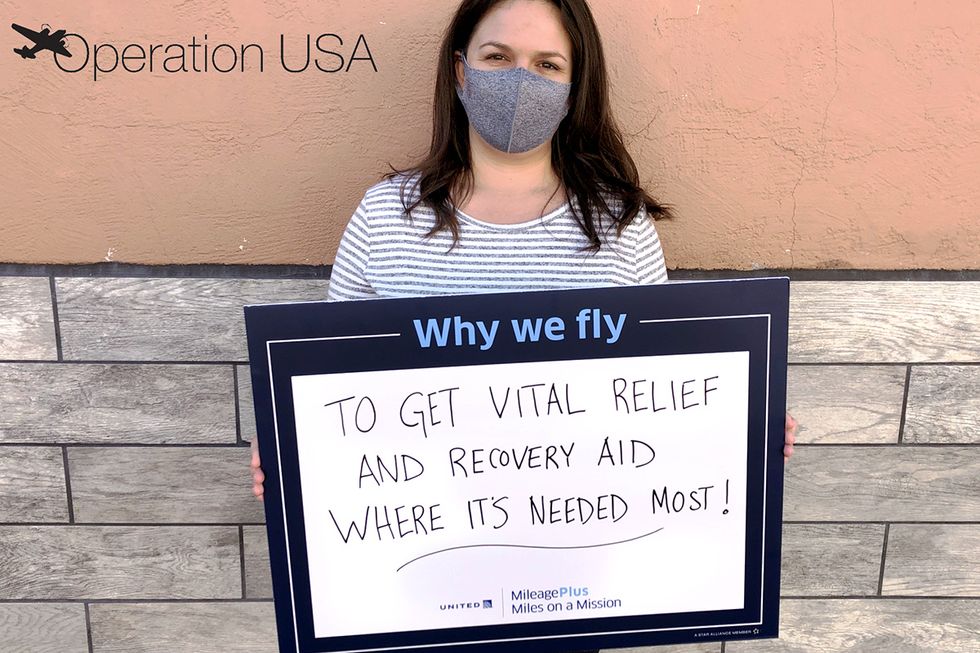 "To get vital relief and recovery aid where it's needed most!"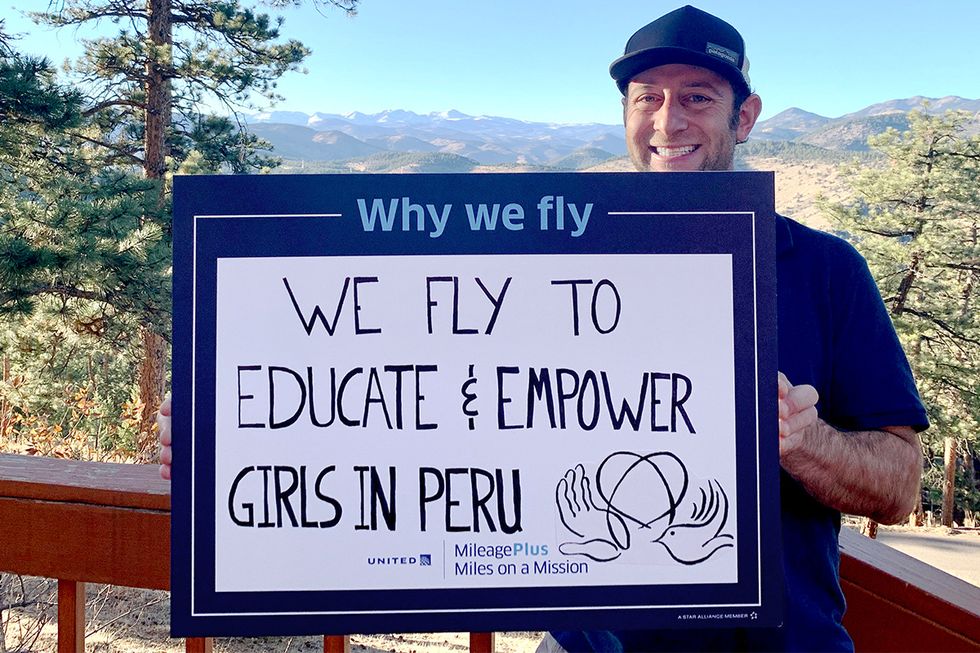 "We fly to educate and empower girls in Peru."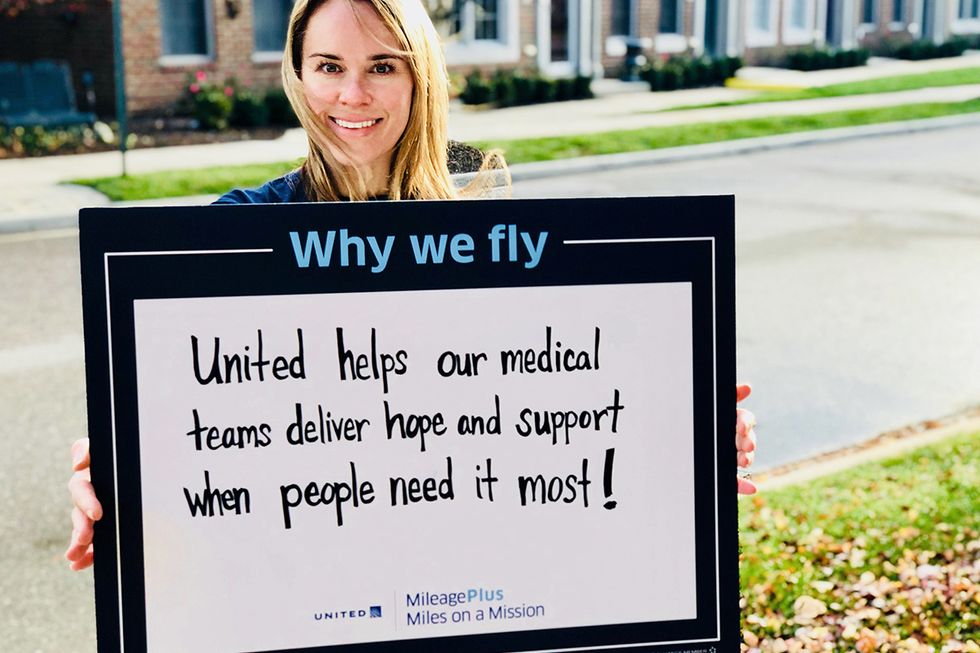 "United helps our medical teams deliver hope and support when people need it most!"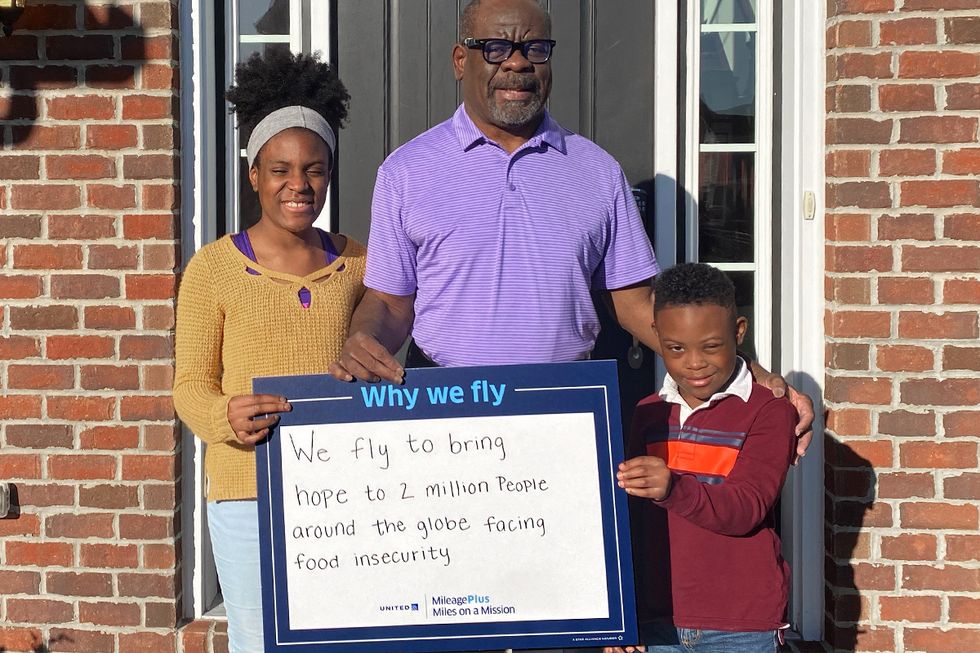 "We fly to bring hope to 2 million people around the globe facing food insecurity."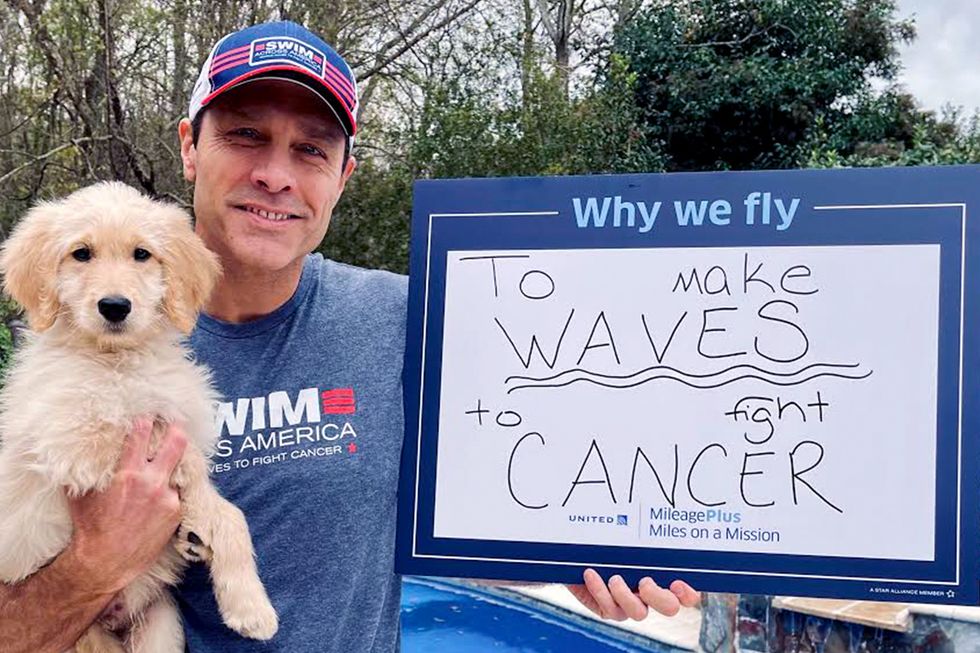 "To make waves to fight cancer."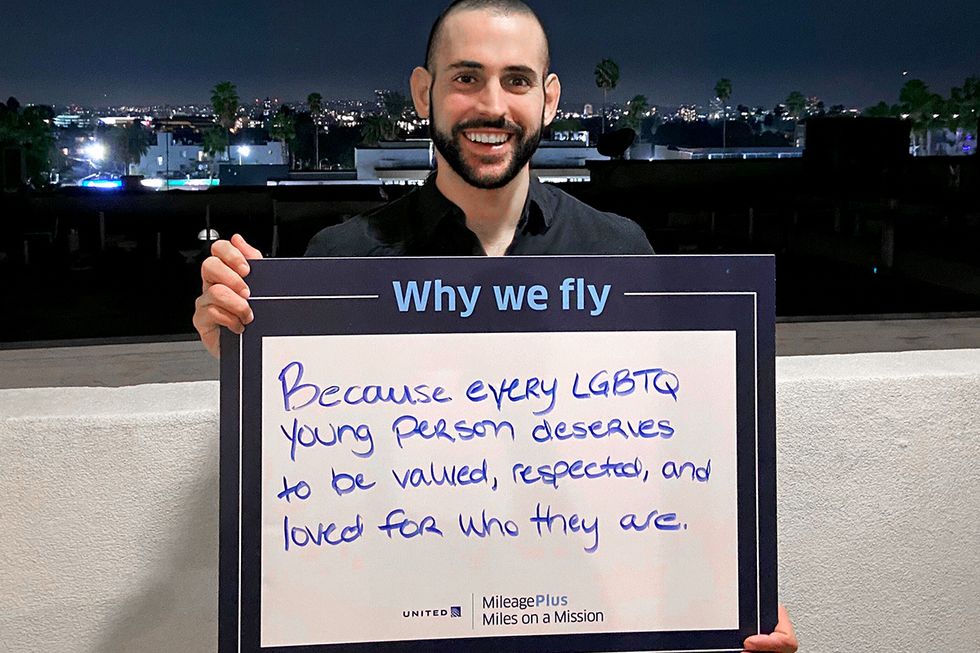 "Because every LGBTQ young person deserves to be valued, respected and loved for who they are."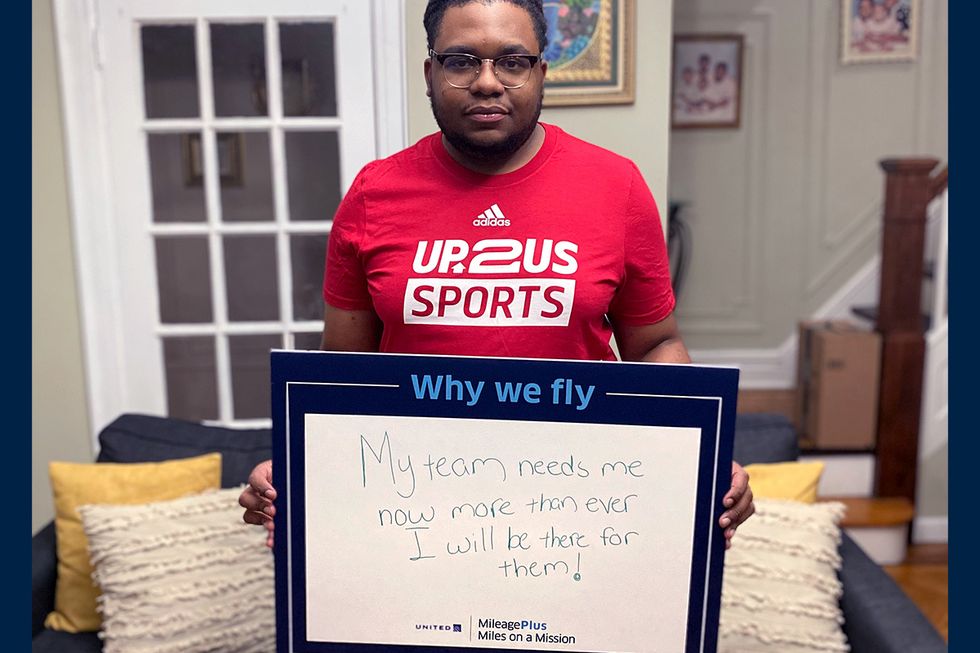 "My team needs me now more than ever. I will be there for them!"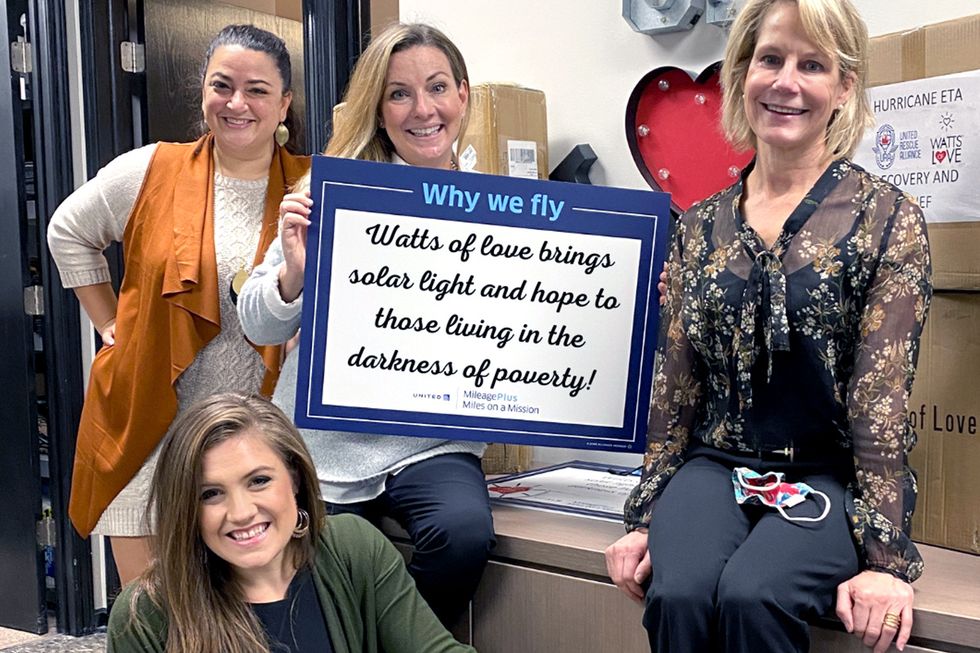 "Watts of Love brings solar light and hope to those living in the darkness of poverty!"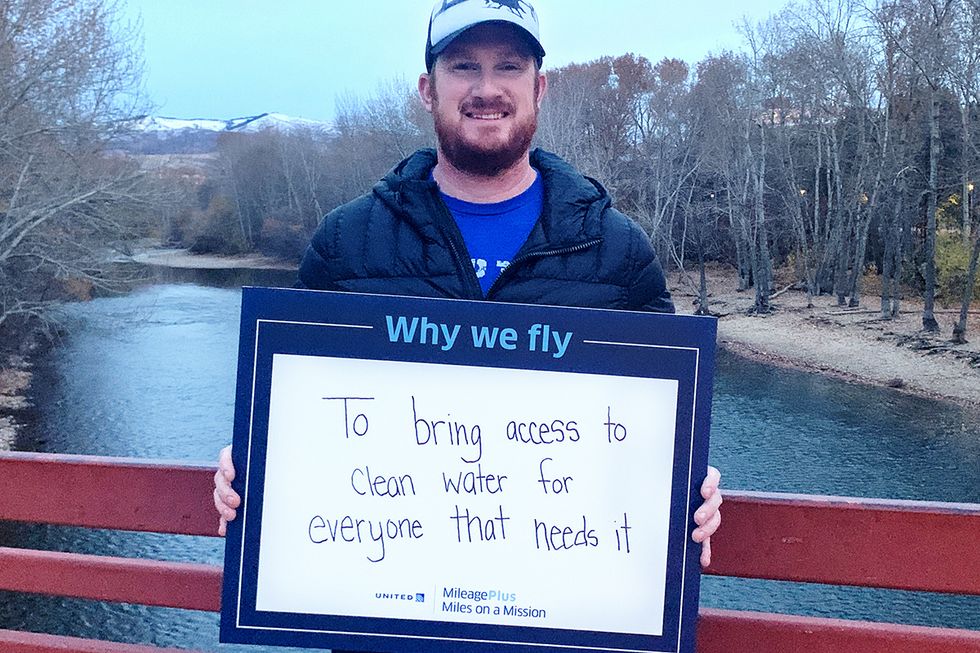 "To bring access to clean water for everyone that needs it."
Critical medical shipments – Check.
High-tech electronics – Check.
2.7 million pounds of lobster? Check.

While this year's holiday gatherings will look a little different, millions of people around the world will still carry on the tradition of celebrating the holidays with a meal.

As the appetite for different types of food from all over the world increases, so does the need for safe and reliable transport. Fish caught in the United Kingdom can depart at breakfast and arrive in Washington D.C. in time for dinner. Thanks to United Cargo's expansive network, we are longer constrained by global distance or the seasonality of a product,
United Cargo plays a big role in transporting shipments with a limited shelf life around the world. Packed in between the latest electronics from Asia and the hottest fashion items from Europe, our aircraft carry a variety of perishable shipments like flowers, fruit, meat and vegetables, where speed and careful handling keeps them fresh. Whether it's cherries from Washington State or vegetables from Peru, our temperature-controlled shipping processes and vast global network helps move these commodities all over the world.
While the holidays are an exceptionally busy time of year for shipping perishable items, United Cargo transports these critical goods for people all over the world year-round. Earlier this year, United Cargo moved nearly 190,000 pounds of fresh produce to Guam for the U.S. Department of Agriculture's Coronavirus Farm Assistance Program to support communities impacted by COVID-19. Additionally, with the holiday season here, we anticipate the cargo holds of our aircraft to be full of grocery store replenishments, including staples like turkey and ham, hitting shelves across the globe.
We take pride in our role to make sure perishables and produce arrive on time and at the peak of freshness. These products sustain, feed and nurture the world, and consumers around the globe depend on them every single day.
Since March 19, United has operated nearly 8,000 cargo-only flights, moving over 272 million pounds of cargo on those flights alone. United Cargo is proud of the role we play maintaining the global food supply chain and helping people access commodities from all over the globe.
Bon appetit!
With thousands of veteran and reservist employees at United, we are incredibly grateful for their dedication, courage and bravery. Not only do they serve our country, they also bring a standard of excellence and professionalism to work on a daily basis.
We are thrilled to celebrate and thank our veteran and reservist employees this Veterans Day. We asked a few of them to share stories from their experiences while enlisted. Read a few of them below!
Larry Ferrarini, ORD Lead Ramp Service
Tiffini Wilson, ORD Customer Service Representative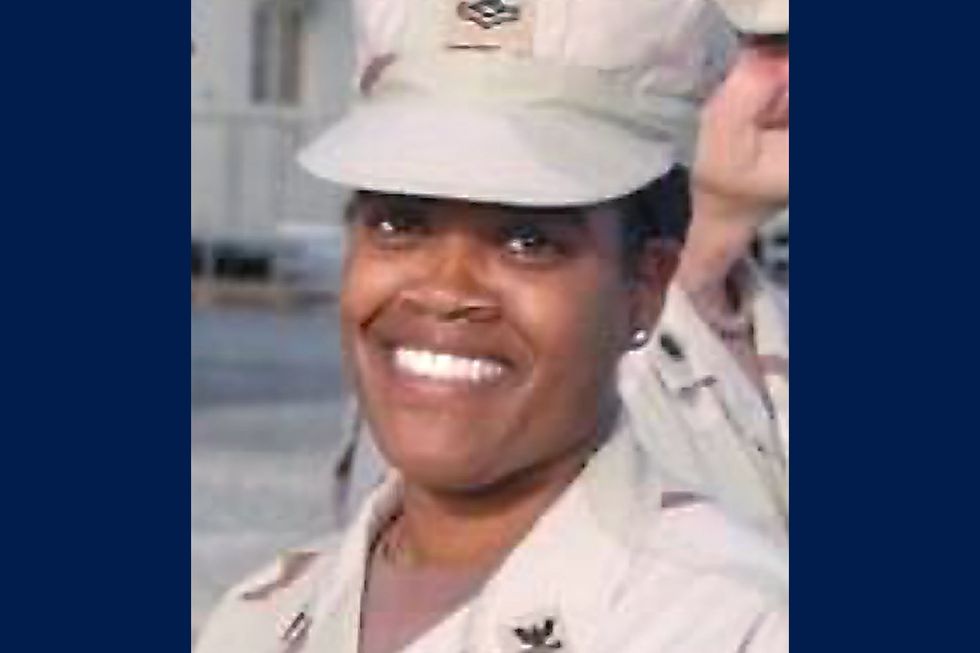 Tiffini served in the U.S. Navy Reserves from 1999 to 2013. She came from a military family and always knew she wanted to serve. In her experience, the Navy has a real sense of brotherhood and sisterhood. She feels proud that she is able to serve her country and other people get to stay home and feel safe.

Tiffini has worked at United for 24 years and feels grateful that her supervisors have always been supportive of her military service and flexible when she was deployed. She even received care packages from colleagues when she was serving in the Middle East. She has learned that being a leader is about listening, in the military and at United. She applies that mentality to when she is working with customers, as well. She says, "sometimes people are having a bad day and need to vent and be acknowledged."
Thank you for your service, Tiffini!
Terry Blake, DCA First Officer B767/B757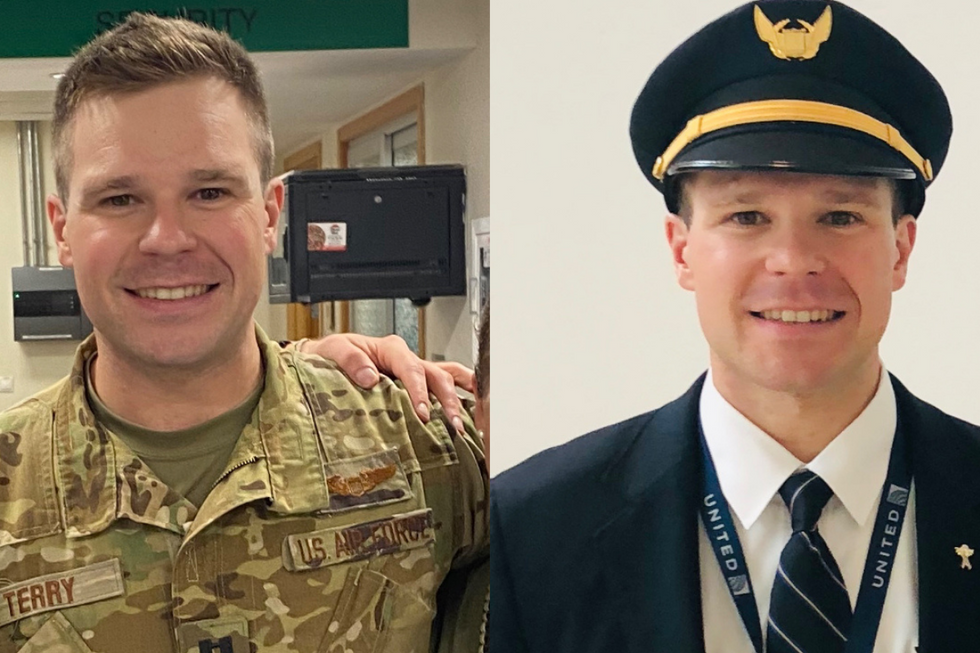 Terry joined the U.S. Air Force in 2014 and is currently serving. He says, "The military is a great career and I am proud that I have been given the opportunity to serve my country and the State of West Virginia." During his time in the service, he has been working aeromedical evacuation missions where he moves the critically wounded warriors from combat zones to hospitals in Europe and the U.S. He feels lucky to fly for United and work with many great people. He is proud to work alongside ALPA professional pilots and all the other employees at the company.

Thank you for your service, Terry!
Katherine McDonald, HR Partner Senior Manager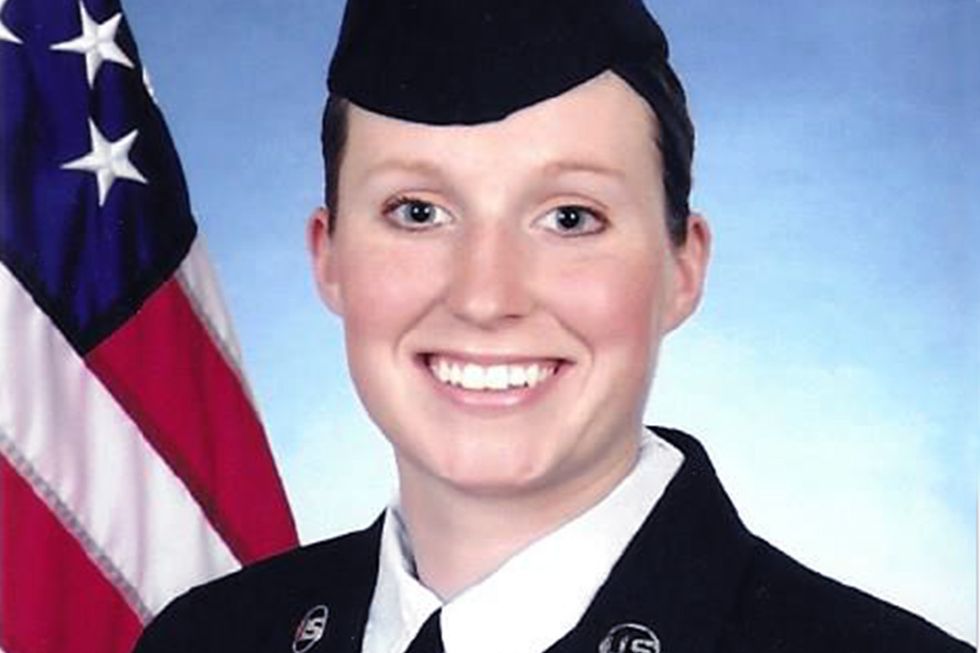 Katherine served six years in the Michigan Air National Guard and says, "For me, serving is a calling. It means serving this great nation and being ready when needed." She joined the military to belong and contribute to something bigger than herself. When she was applying for her job at United, she found information about the United4Veterans business resource group on the company website. This increased her desire to work for a company that she could bring her military experience to and be celebrated. "The inclusivity I feel at United makes me feel so valued, both as an employee and as a veteran. I am so grateful to work for a company that is committed to our military employees and customers."

Thank you for your service, Katherine!
Troy A. Engholm, DEN Ramp Service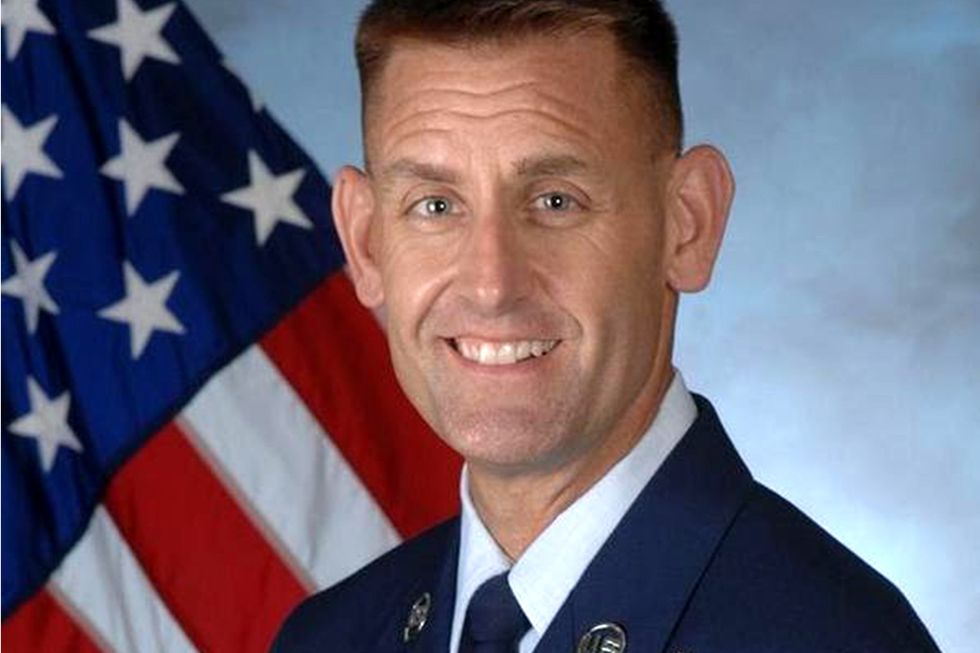 Troy served in the U.S. Air Force from 1983 to 2013. He says, "I loved serving 30+ years in our United States Air Force because it gave me a sense of accomplishment, satisfaction and pride to know that I was serving in the best Air Force, with the best professionals, the world has ever seen."

After serving, Troy joined United in 2015 and has loved it ever since. He believes this profession allows us to connect families together and provide a multitude of experiences for our customers. They get to see the world. The most rewarding part of his job is when he sees joy on a customer's face.
Thank you for your service, Troy!
Fred "Motown" Crowell, ORD Lead Ramp Service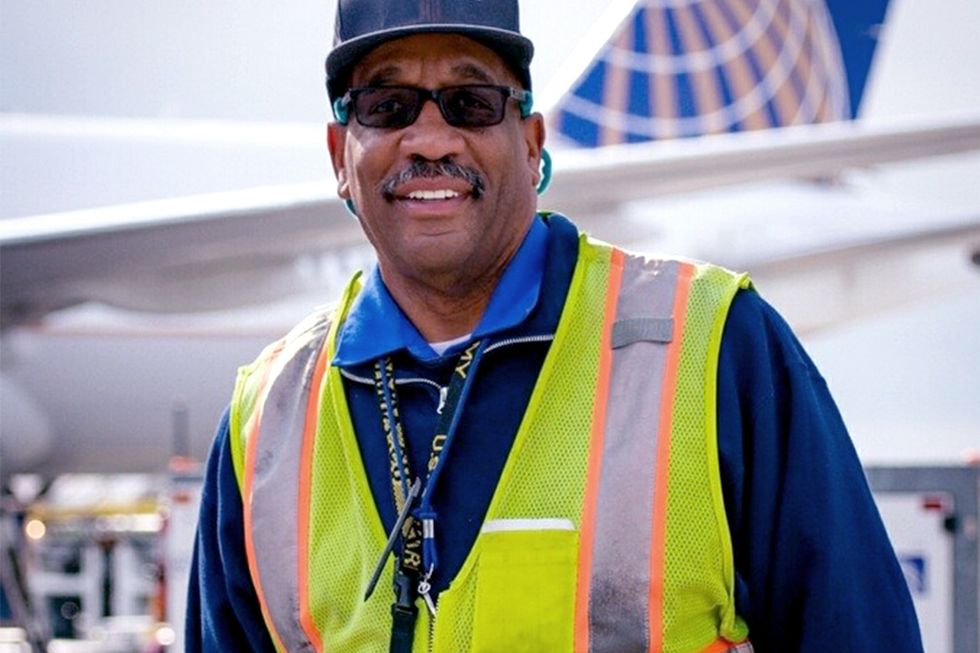 Motown served in the U.S. Army from 1969 to 1970. Motown grew up in Detroit and aspired to follow in his brother's footsteps by applying to a job at United. Just after he was hired, he was drafted to the Army and was on active duty in Vietnam. His unit was the first to invade Cambodia. His unit that served together still meet up every year in Washington D.C. at the Vietnam Memorial.

When he returned home, he returned to United and has been here for 53 years. Over the years, he's been able to travel with his family around the world and even take his wife back to Vietnam and show her where he was stationed.
Thank you for your service, Motown!
Garrett West, Regional Director Aircraft Maintenance ORD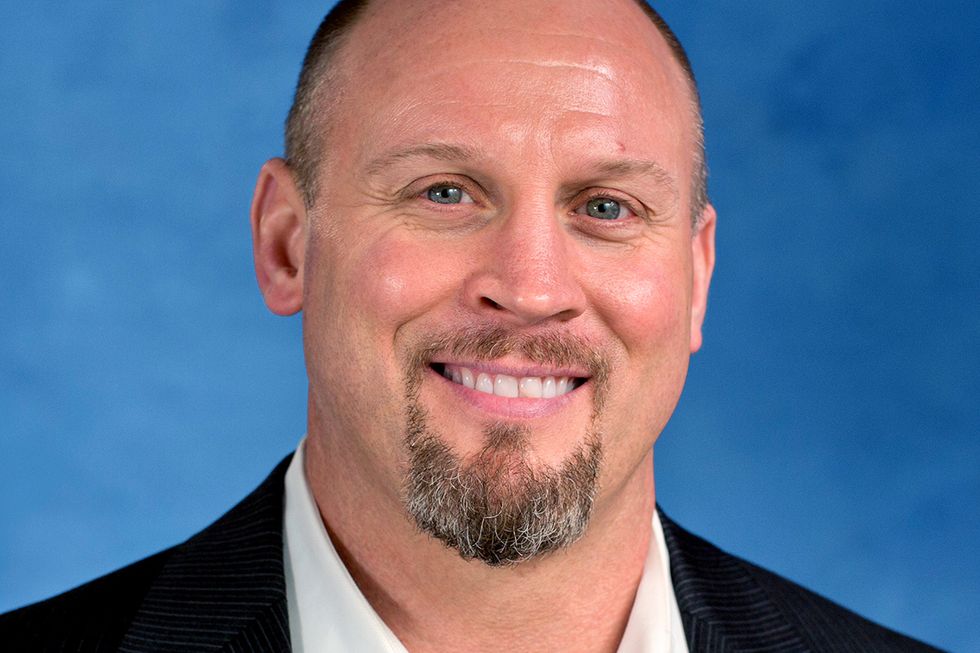 Garrett served in the U.S. Marines for 7 years and 1 year in active reserves. From childhood, he had always dreamed of becoming a United States Marine. He has been grateful to serve with many different people from all types of backgrounds. And, he has many fond memories and experiences of cruising the Mediterranean when he was part of the Marine Amphibious Ready Group. He says, "Having the honor to wear the EGA (the Marine emblem that includes an Eagle, Globe and Anchor) and to represent and serve our great nation is beyond words."

Garret began his career at United as a frontline technician and has worked to a Hub leader. He says, "As we all press on and continue to work through challenges, the tenacity of our employees across the board and working alongside so many dedicated people has done nothing but instill confidence in our future."
Thank you for your service, Garrett!
Pete DeLeon, ORD Lead Customer Service Representative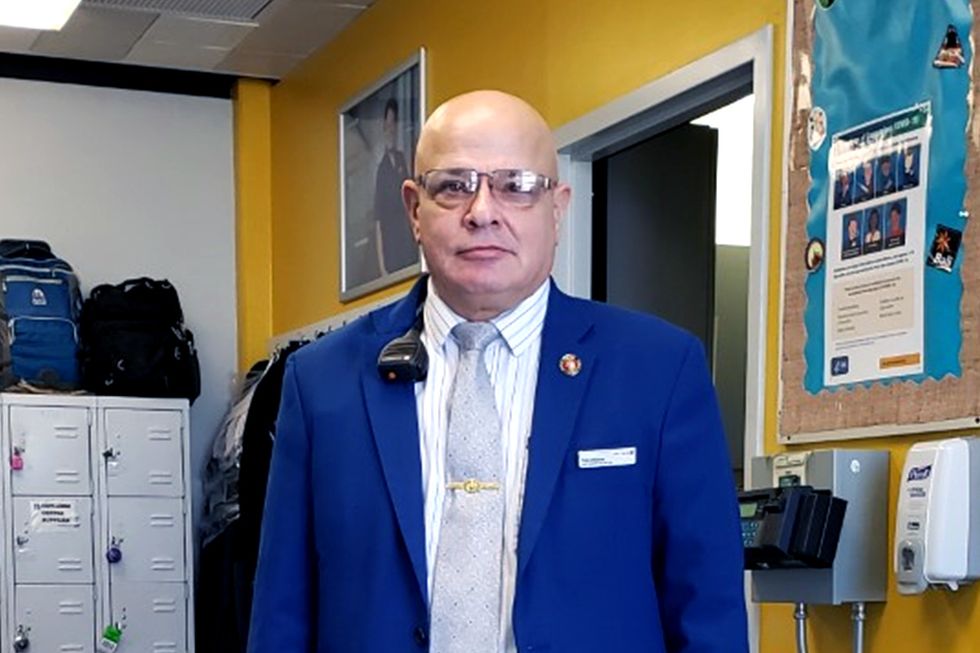 Pete served in the U.S. Marines from 1977 to 1984. He grew up in a military family and had a desire to join early on. During his time in the Marines, he traveled all over the world, including to the American Embassy in Cyprus; Lima, Peru and Okinawa, Japan. He has a great sense of pride for his time in the service and feels grateful that he could give back to his country.

After the Marines, Pete joined United 33 years ago. He has held many roles in various places across the system. First, he was a load planner in Miami, then moved to New Orleans where he was the chief coordinator during Hurricane Katrina. Pete says, "I thoroughly enjoy what I do on a daily basis, working with and assisting customers. I enjoy the people I work with I look forward to coming to work on a daily basis as every day is different at the airport."
He says the Marines taught him how to be professional, treat people with respect and to make quick decisions when necessary. He always goes the extra mile for customers and colleagues.
Thank you for your service, Pete!
Steve Driver, ORD Customer Service Representative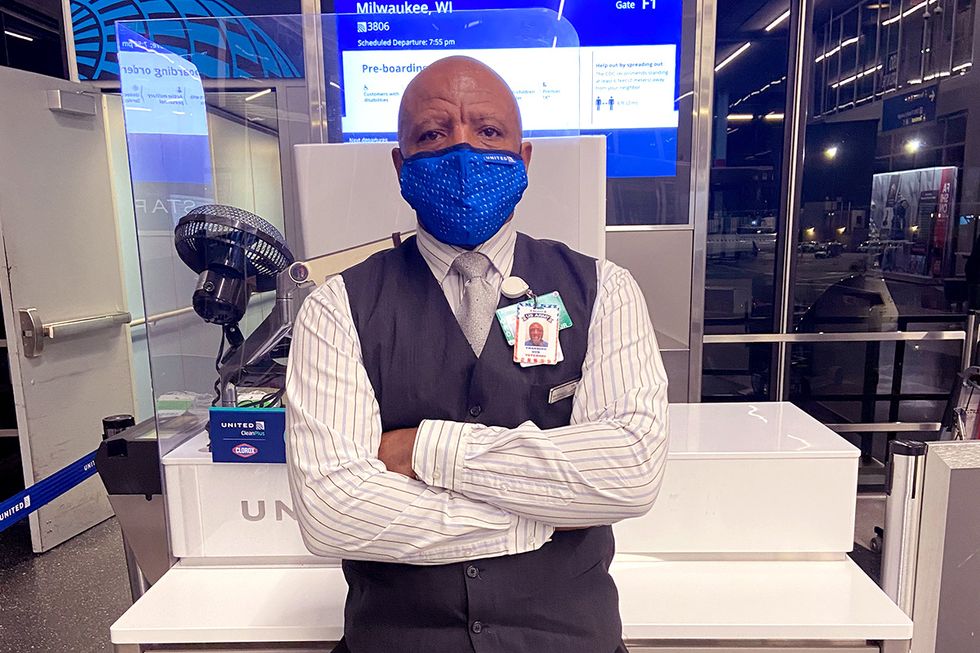 Steve served in the U.S. Army for 20 years from 1976 to 1996. He says, "It was my honor to serve my country. I was very proud to be a part of the U.S. Army and protecting my country. The camaraderie was amazing. The way my unit worked together to complete missions was not like anything I've ever been a part of before. Wearing the uniform gave all of use a sense of pride." He has worked with United for over 23 years and he describes his time as very rewarding. He enjoys working with his coworkers and learning about the industry every day.

Thank you for your service, Steve!
Jim Herrera, ORD Lead Customer Service Representative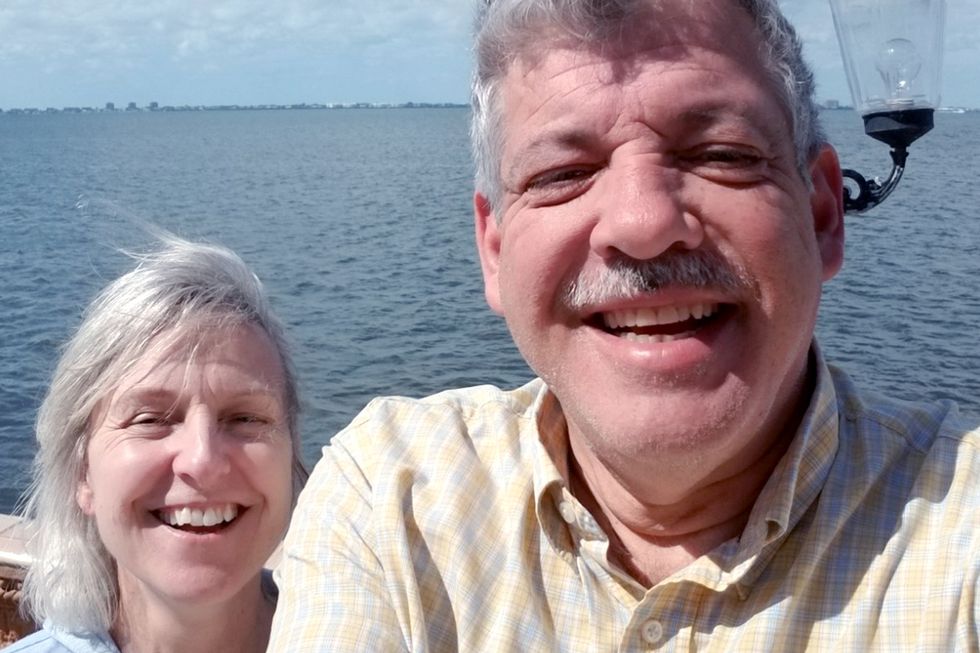 Jim Herrera served in the U.S. Marines Reserve from 1976 to 1985. Though he served after the Vietnam war, he saw the impact of that on his fellow veterans. Over time, he has seen a great shift in positive support for veterans and he is very grateful for that. He has been with Untied for over 42 years. He is grateful for the stability his career at United provides for him to do what he loves and raise his family.

Thank you for your service, Jim!
Session Martin, ORD Lead Customer Service Representative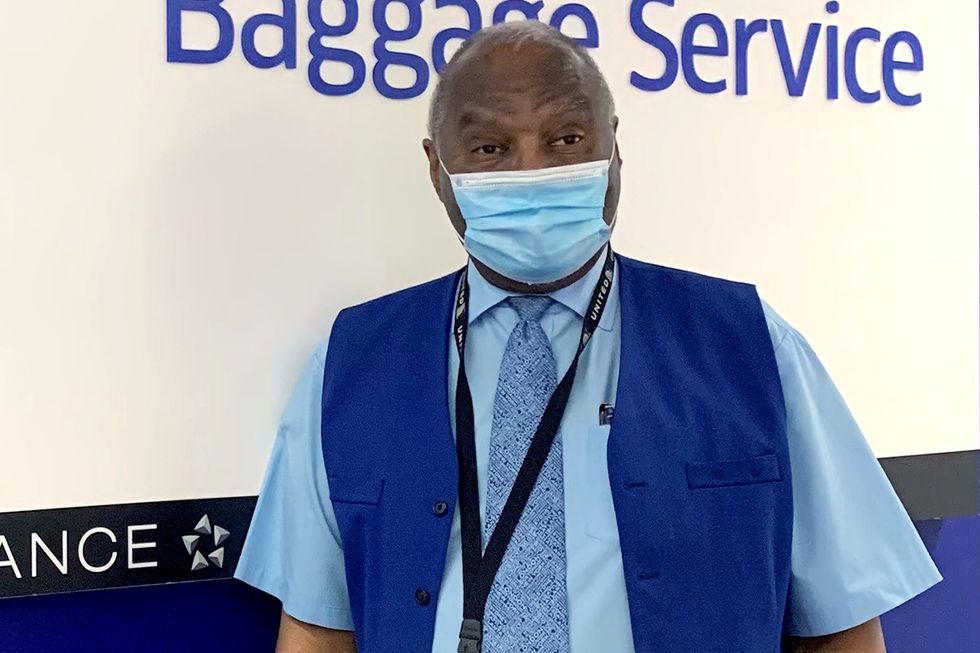 Session served in the U.S. Army for 3 years and 9 months. He says that his time in the service means everything to him. He is proud to have been part of the team and did his duty to preserve our lifestyle in America. "I feel like I owned that to my country. If I had to do it again, I absolutely would," says Session. Even after 51 years at United, Session still says he is having a good time, he enjoys coming to work every day. His favorite part is connecting with the customers and networking with people.

Thank you for your service, Session!
Troy VanderWeyden, DCA First Officer B777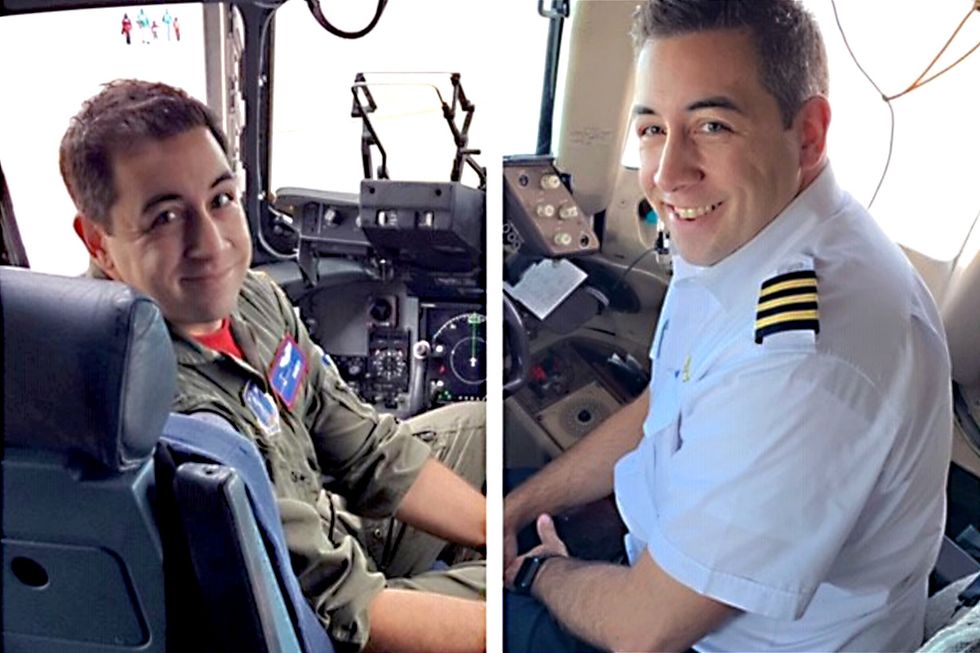 Troy has been flying the Air National Guard for the past 10 years. His missions include aeromedical evacuations, strategic delivery of troops and cargo across the globe, as well as humanitarian aid flights. Five years ago, his lifelong dream was fulfilled when he was hired by United. A special family connection is that his father is also a United pilot, Captain Alan VanderWeyden.

Troy shares, "United is extremely accommodating and appreciative of my and everyone's military obligations and offers endless support. The DCA Flight Operations has a strong relationship with the West Virginia Air National Guard and reflects highly on the Flight Operations folks and our personnel in the unit."
Thank you for your service, Troy!
Scott Kirby, CEO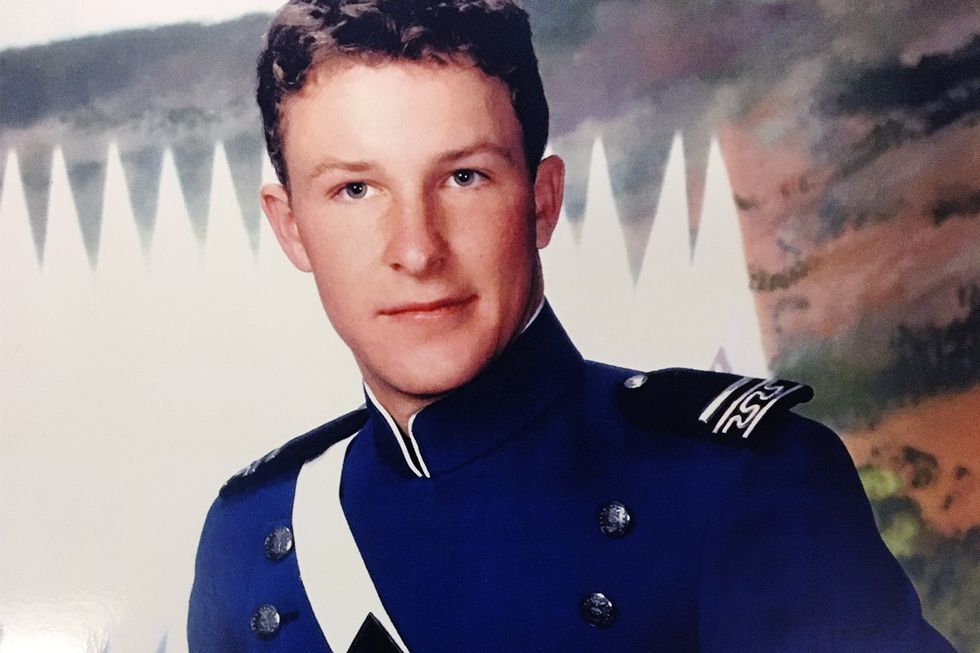 'No excuses.' Fellow U.S. Air Force Academy grads are familiar with a lesson in leadership that I still apply in my work today.

This simple saying teaches freshmen cadets to take responsibility in solving problems, no matter whose fault it is. At @United I see this mantra in action every single day. Not one United team member caused this current crisis, but we are all 100% focused on solving the impact it has had on our company. Veterans Day is the perfect reminder that the thousands of veterans at our company — including the colleagues in these photos — are part of that charge. It's an honor to have so many veterans in our ranks.
Scroll to top