11 of the Best, Most Stunning Festivals in the World
maodesign/Getty Images
Your Coachella days may be behind you, but there are festivals around the world that don't involve flower crowns or short-short cut-offs. From revelries of color and tomatoes to celebrations of fire and ice, these 11 fetes are worthy of a trip for the photo opps alone.
RELATED: 4 Places on a Travel Blogger's Bucket List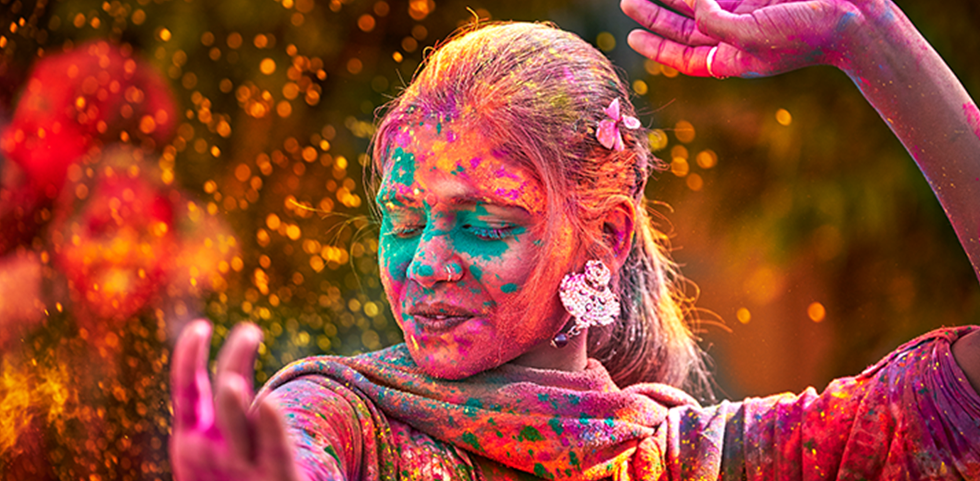 maodesign/Getty Images
Holi
Where: India
When: Early spring
The Hindu festival, known as the "Festival of Colors," celebrates the victory of good over evil with a free-for-all of rainbow splatter—participants cover each other with brightly pigmented powders as they sing and dance through the open streets.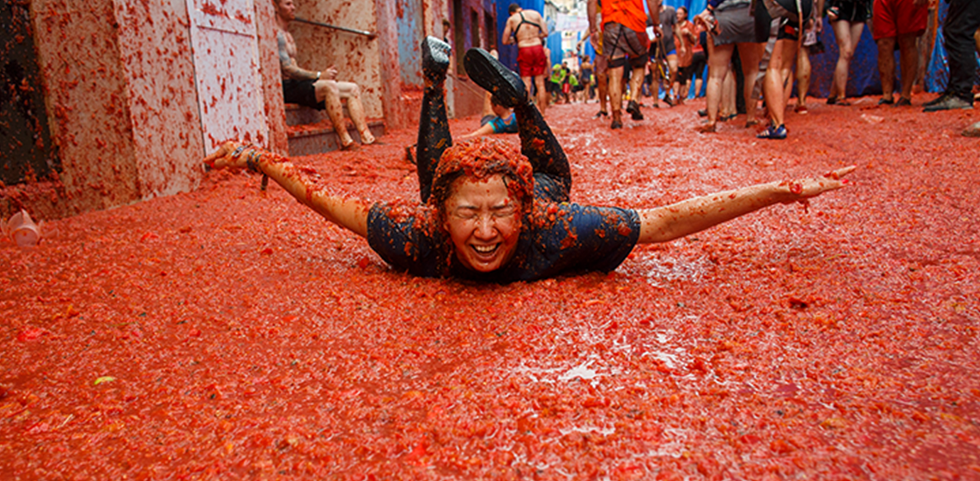 Pablo Blazquez Dominguez/Stringer/Getty Images
La Tomatina
Where: Buñol, Spain
When: The last Wednesday in August
What began by chance in 1945 has evolved into the most beloved annual one-ingredient food fight in the world. Set in the town square, a gigantic pile of tomatoes awaits excited participants ready to pummel each other for an hour or so until they wash off the remnants in a local pool. The good news? The citric acid actually leaves the streets extra clean.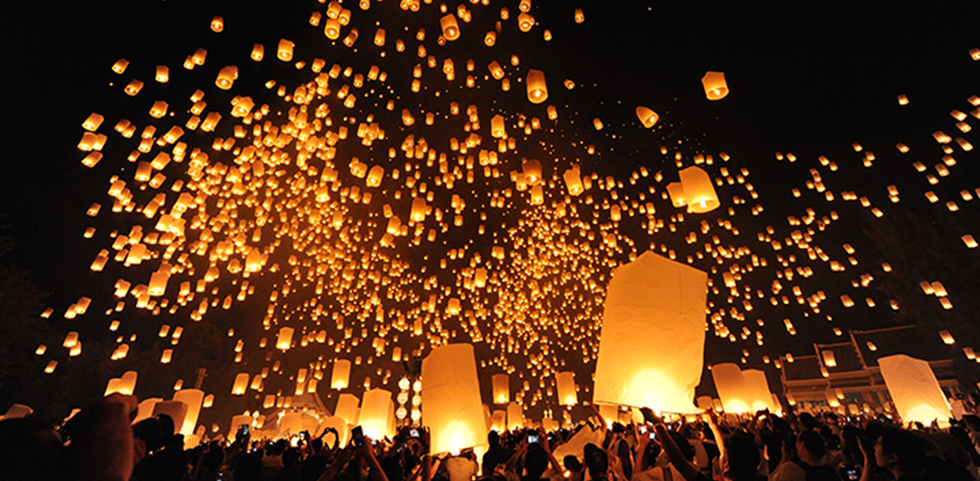 Kai-Hirai/Getty Images
Yi Peng Festival
Where: Chiang Mai, Thailand
When: A full moon of the second month of the Thai lunar calendar
Sky lanterns are essentially small hot-air balloons constructed of rice paper. While used for centuries around Asia for different festivities (and also for military reasons), the most popular occasion is held in the ancient capital, where thousands of people launch their lanterns to bring good luck and tham bun (or Buddhist merit) and fill the night sky with light.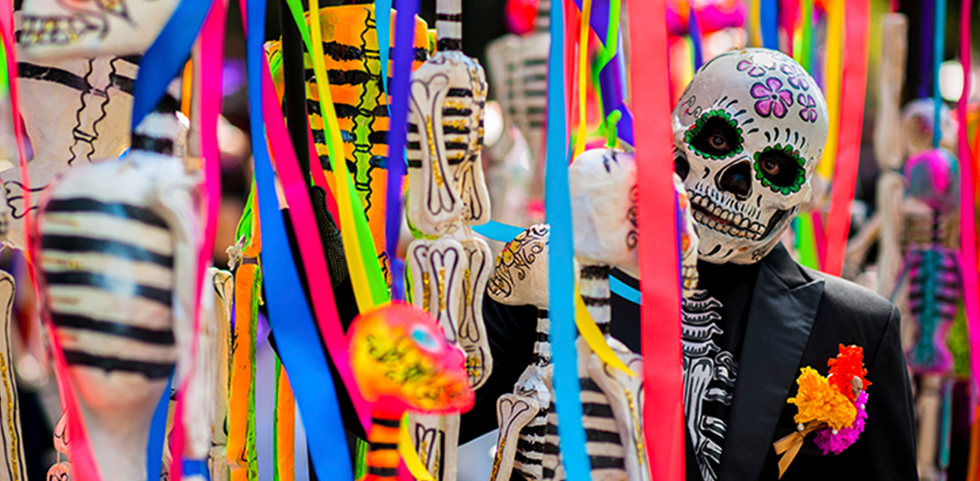 Jan Sochor/CON/Getty Images
Dia de Los Muertos
Where: Mexico City, Mexico
When: October 31 to November 2
While the "Day of the Dead" is widely celebrated across Mexico and even internationally, the holiday (during which families honor their ancestors and pray for their spirits in the afterlife) is best enjoyed in Mexico City. Exquisite altars covered in marigolds, painted skeleton faces and dancing Calavera Catrinas ("Dapper Skeletons") make their way in Technicolor down the four miles of the Paseo de la Reforma as hundreds of thousands cheer on the parade.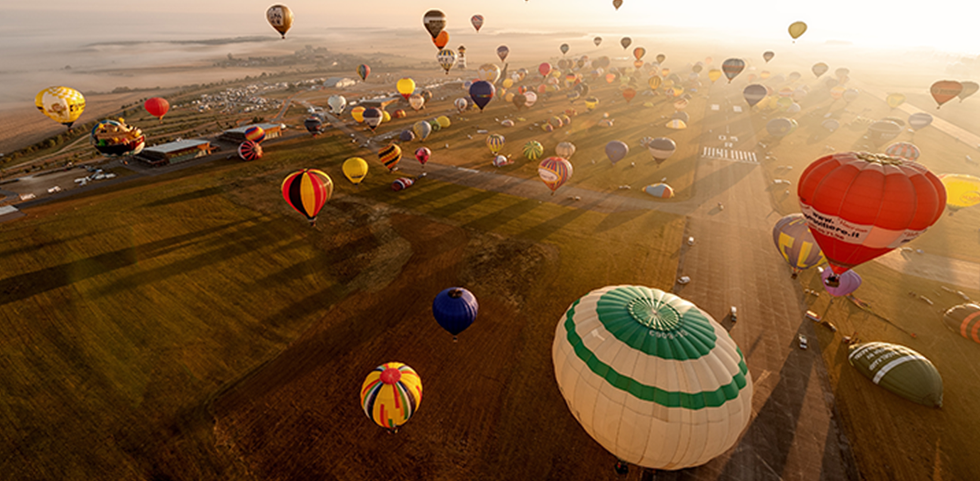 Castka/Getty Images
Mondial Air Ballons
Where: Chambley-Bussières, France
When: Every two years at the end of July
Beating out the Albuquerque International Balloon Fiesta for the largest hot-air-balloon gathering in the world, the Mondial Air Ballons draws over 300,000 spectators over ten days to gawk at the 900-plus balloons in the sky.
RELATED: 5 French Towns You've Never Heard of, but Should Most Definitely Visit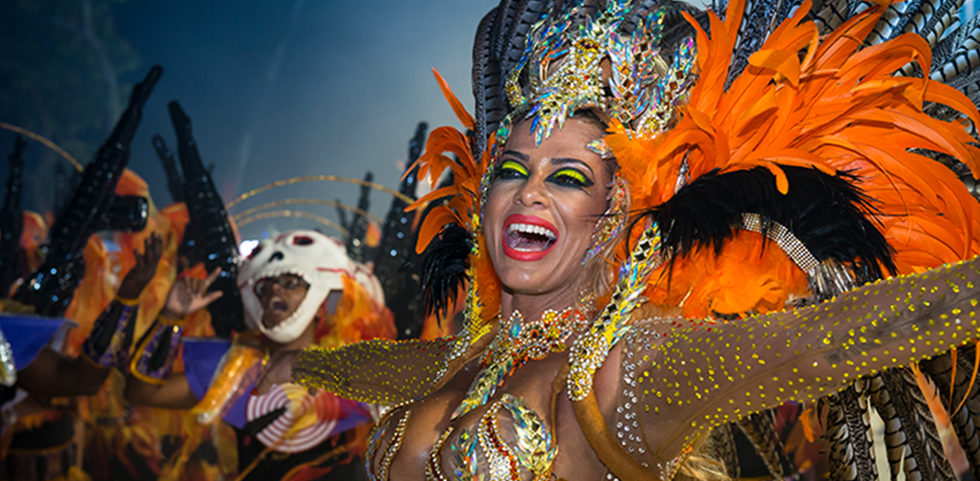 Global_Pics/Getty Images
Carnaval
Where: Rio de Janeiro, Brazil
When: Four days before Ash Wednesday
Brazil's most popular national holiday attracts tourists from all over the world (about half a million people!) to take part in the parties, music, drinking and, of course, the famous parade—aka "The Greatest Show on Earth"—as a major brouhaha before Lent. The event is so important, the city built the Sambadrome, a street-turned-permanent parade ground with bleachers, specifically to house it.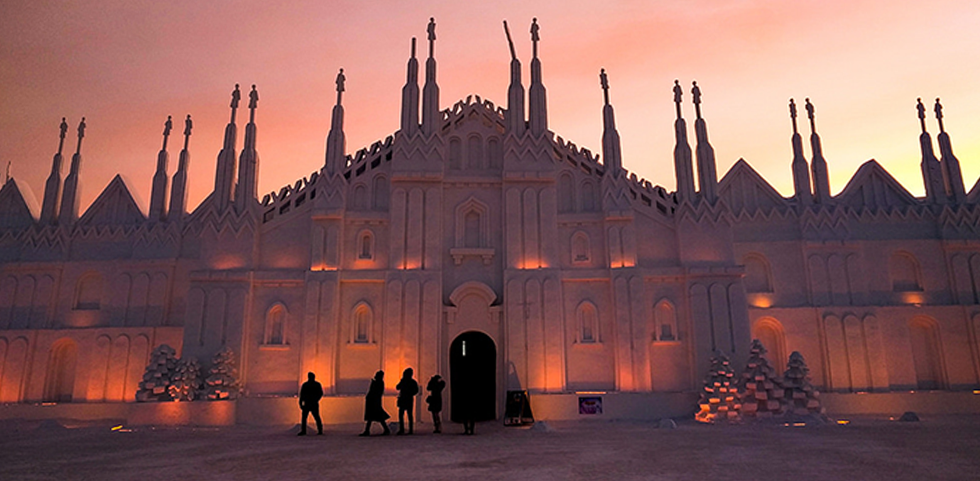 Photasia/Flickr
Snow & Ice Festival
Where: Harbin, China
When: January to February
If you thought that party luge at your friend's wedding was spectacular, you'll be absolutely floored by the scope of this winter festival's sculptures: They're basically frozen cities constructed of ice. The best part? At night, the buildings and monuments glow as multicolored lights shine through their translucent walls.
RELATED: The Most Photogenic Vacation Spots in the World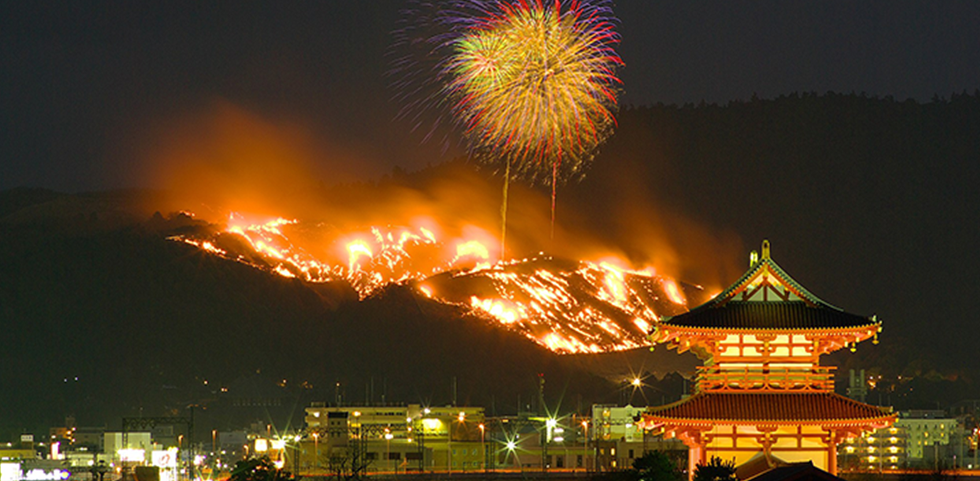 Wikimedia Commons
Wakakusa Yamayaki
Where: Nara, Japan
When: The fourth Saturday of January
While the origins of this tradition vary—no one's sure whether it was a boundary dispute between two temples or a way to prune wild boar pests—the dead grass of Mount Wakakusa is burned in an annual "mountain roast," which is followed by a fantastic fireworks display. The resulting firelight leaves bystanders with a spectacular, one-of-a-kind light show.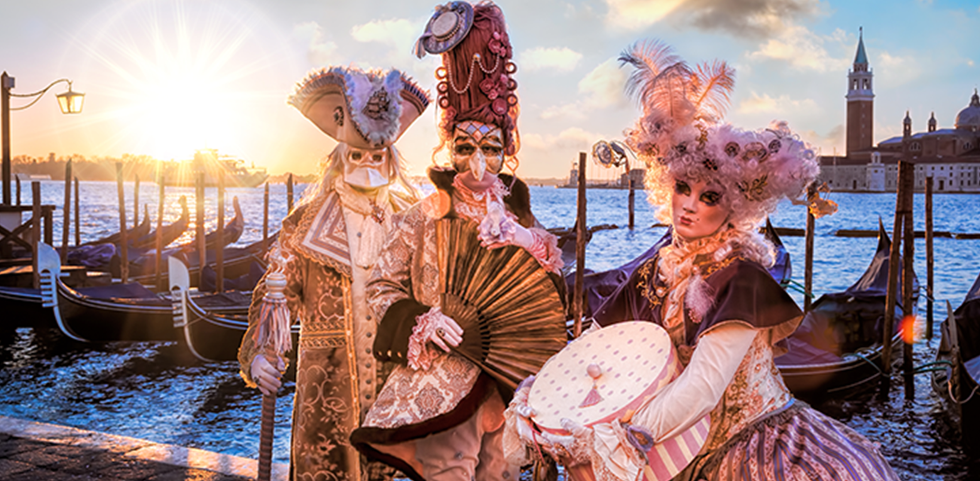 extravagantni/Getty Images
Carnevale di Venezia
Where: Venice, Italy
When: 40 days before Easter
Similar to Carnaval in Rio, this pre-Lent celebration is world famous for its grandeur—especially the elaborate costumes. The artisan-made masks even have names, like the bauta, a simple stark white or gilded one; the Colombina, a half-mask decorated with gold, silver, crystals and feathers and held up with a baton; the Medico della peste, aka the plague mask; the volto, the classic Venetian mask usually with a white base and gilded details; and so many more.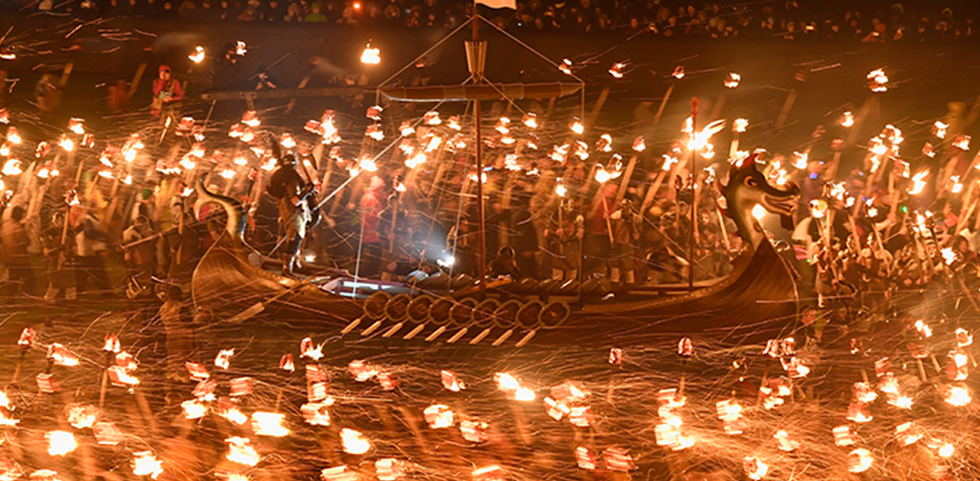 Jeff J Mitchell/Getty Images
Up Helly Aa Fire Festival
Where: Lerwick, Scotland
When: The last Tuesday in January
The torch-lit, half-mile procession and burning of a Viking longship has been an annual Shetland tradition to mark the end of the Yule season since the 1880s. While a thousand or so male participants dress up and take part in the procession, only the head of the festival, the Guizer Jarl, and his squad can don Viking garb. As for women and children, it's viewing with the 5,000 onlookers from the sidelines (or now even streaming online).
RELATED: 6 Scottish Highlands Vacations to Take If You Can't Get Enough 'Outlander'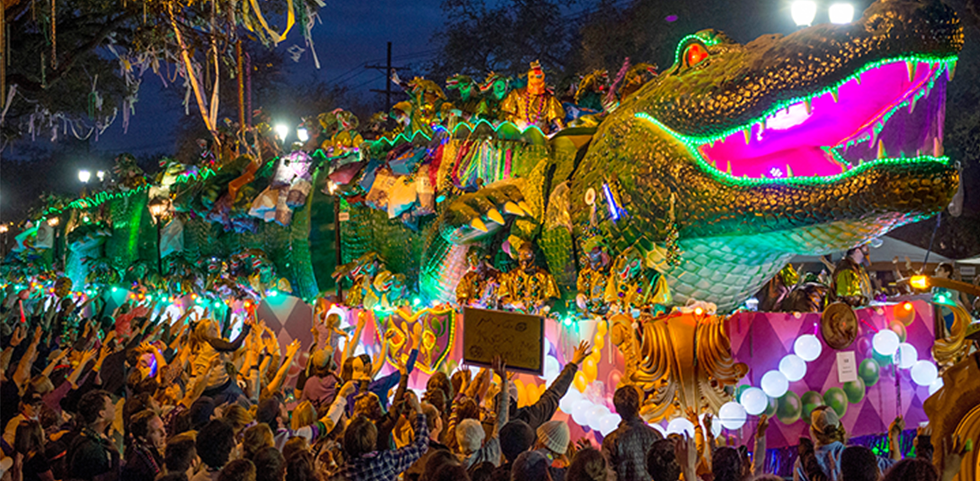 Erika Goldring/Getty Images
Mardi Gras
Where: New Orleans
When: The Tuesday before Ash Wednesday
Another let's-party-before-Lent celebration, this famous Louisiana fete has the masks of Venice's Carnevale, the party vibes of Rio's Carnaval and the beads you don't want to ask your friend how she got. With a major parade every day of the two-week celebration, there's really no party like a Bourbon Street party.
RELATED: The 21 Best Things to Eat in New Orleans
This article was from PureWow and was legally licensed through the NewsCred publisher network. Please direct all licensing questions to legal@newscred.com.
Airline and its customers use crowdsourcing platform - Miles on a Mission - to donate more than 11 million miles for charities like the Thurgood Marshall College Fund, College to Congress and Compass to Care
CHICAGO, Dec. 1, 2020 /PRNewswire/ -- United is inviting MileagePlus members to give back on Giving Tuesday and throughout the holiday season by donating miles to nearly 40 non-profits through United Airlines' crowdsourcing platform, Miles on a Mission. Non-profits like Thurgood Marshall College Fund, College to Congress and Compass to Care are attempting to raise a total of more than 11 million miles to be used for travel for life-saving health care, continued education, humanitarian aid and more. United will match the first 125,000 miles raised for each of these organizations to help ensure they meet their goals.
"This year has posed unprecedented challenges for us all and has been especially devastating to some of the most vulnerable members within the communities we serve," said Suzi Cabo, managing director of global community engagement, United Airlines. "The need for charitable giving has not stopped during the pandemic, and neither has United. This Giving Tuesday marks an opportunity for us to all come together for the greater good and we are proud to provide a platform to support organizations with upcoming travel needs that will enable them to continue supporting the communities they serve."
The launch of these campaigns is part of United's ongoing Miles on a Mission program, which began in October 2019 and has raised more than 92 million miles to-date. Past campaigns have helped organizations travel children for life-saving medical treatment and unite parents with newly adopted children from foreign countries. Participating non-profits have 28-days to reach their mile raising goals through the platform.
The organizations that are raising miles in this campaign include:
College to Congress: The organization provides support including travel for disadvantaged college students who otherwise could not afford to intern in Washington, D.C.
Thurgood Marshall College Fund: This is the only national organization representing America's 47 publicly-supported Historically Black Colleges and Universities (HBCUs), and the nearly 300,000 students that attend them each year. The miles raised will cover the travel expenses to and from campus for students unable to afford them.
My Block, My Hood, My City: This organization provides underprivileged youth with an awareness of the world and opportunities beyond their neighborhood. Miles will be used to fund educational trips for Chicago youths to help them gain a greater understanding of the world outside of their comfort zones.
Compass to Care: The non-profit ensures all children, whose parents have a financial need, can access life-saving cancer treatment. Compass to Care is raising miles to fund travel to get children from their homes to hospitals for cancer treatment.
Luke's Wings: This organization is dedicated to the support of service members who have been wounded in battle. Raised miles will be used to purchase plane tickets for families to visit wounded soldiers recovering in Army medical centers.
Rainbow Railroad USA: The organization's mission is to help persecuted LGBTQI+ individuals around the world travel to safety as they seek a haven from persecution. Miles will support the organization's core Emergency Travel Support program.
This year, United's legal partner Kirkland & Ellis will also be donating $50,000 to My Block, My Hood, My City and the Thurgood Marshall College Fund. Other organizations launching campaigns on the platform include: Sisters of the Skies, Inc., Up2Us Sports, Airline Ambassadors International, Austin Smiles, AWS Foundation, Crazy Horse Memorial, FLYTE, Higher Orbits, Lily's Hope Foundation, Miles4Migrants, Support Utila Inc. and Watts of Love. MileagePlus members can also donate to United's 20 other existing partner charities including, Airlink, American Red Cross, Make-A-Wish, Shriners Hospitals; Clean the World, Special Olympics and more. To learn more or donate to these organizations, please visit donate.mileageplus.com.
Visit www.united.com/everyactioncounts to learn more about our pledge to put our people and planes to work for the greater good.
About United
United's shared purpose is "Connecting People. Uniting the World." For more information, visit united.com, follow @United on Twitter and Instagram or connect on Facebook. The common stock of United's parent, United Airlines Holdings, Inc., is traded on the Nasdaq under the symbol "UAL".

SOURCE United Airlines
For further information: United Airlines Worldwide Media Relations, +1-872-825-8640, media.relations@united.com

In October 2019, we launched a first-of-its-kind airline miles donation platform, Miles on a Mission. In the inaugural year, MileagePlus members donated over 70 million miles, with United matching over 20 million miles, to 51 organizations. These miles have allowed for these organizations to do important, life-changing, life-saving work in the communities we serve around the globe.
Whether it's visiting friends and relatives, traveling for work or simply exploring a new corner of the world, we all have a reason as to why we fly. No matter the reason you fly, the miles you earn and donate help our Miles on a Mission partners soar. Take a look at how some of our partner organizations have put our MileagePlus Members' donations to work.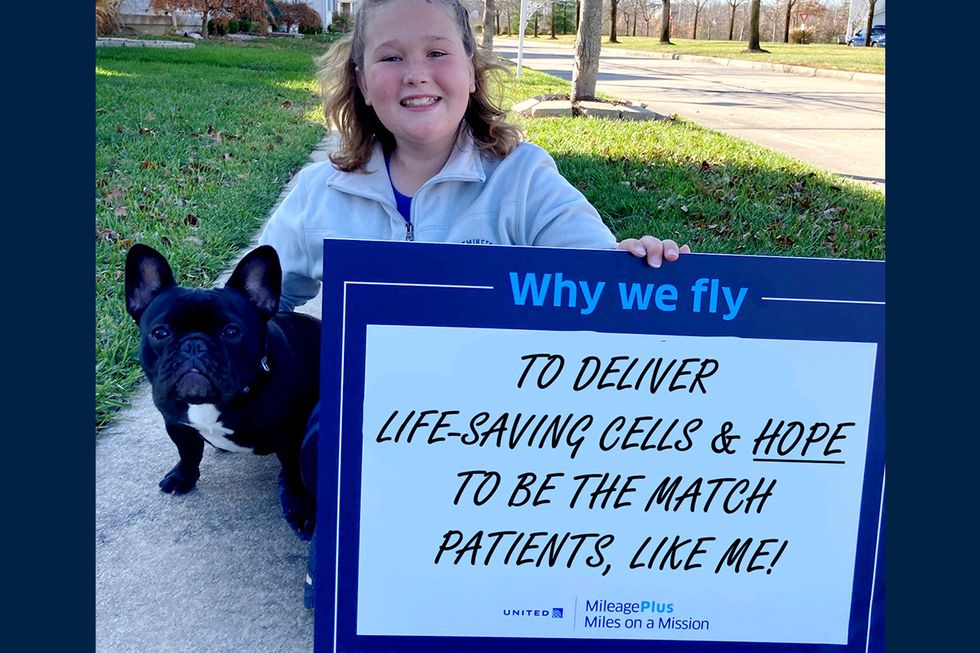 "To deliver life-saving cells and hope to Be the Match patients, like me!"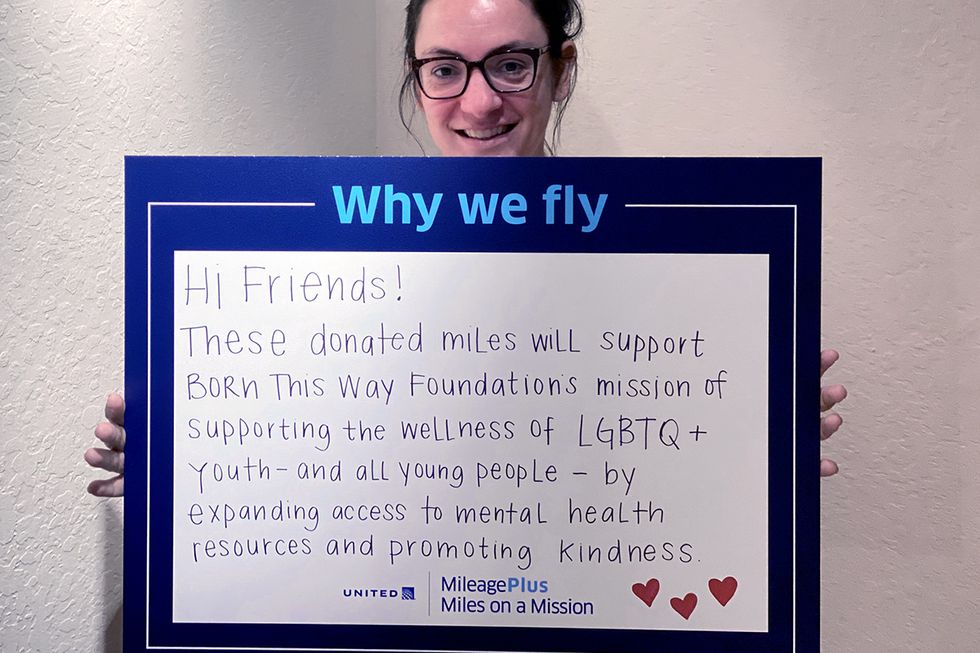 "These donated miles will support Born This Way Foundation's mission of supporting the wellness of LGBTQ+ youth — and all young people — by expanding access to mental health resources and promoting kindness."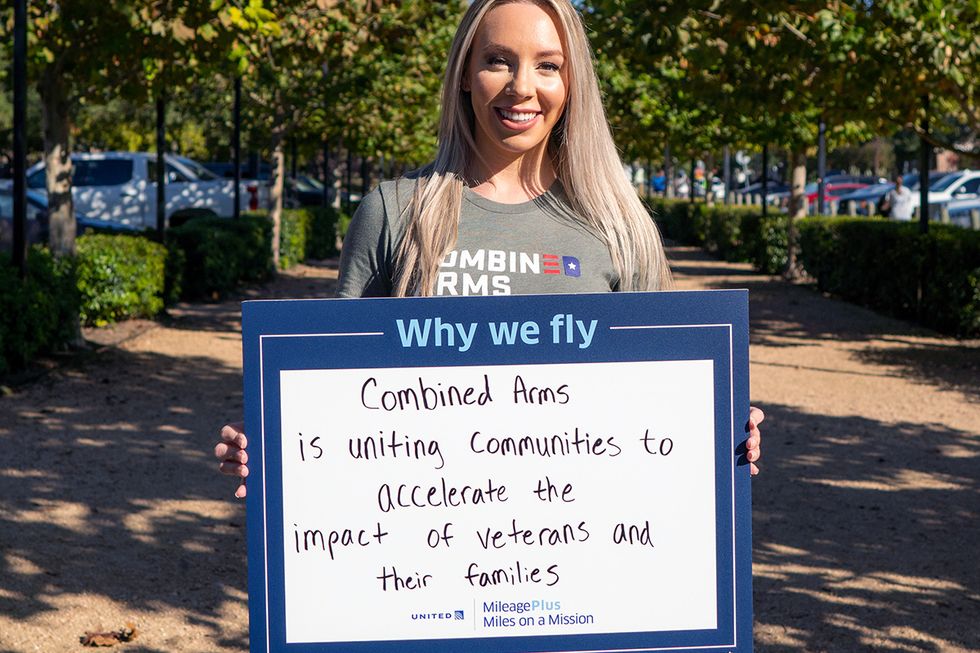 "Combined Arms is uniting communities to accelerate the impact of veterans and their families."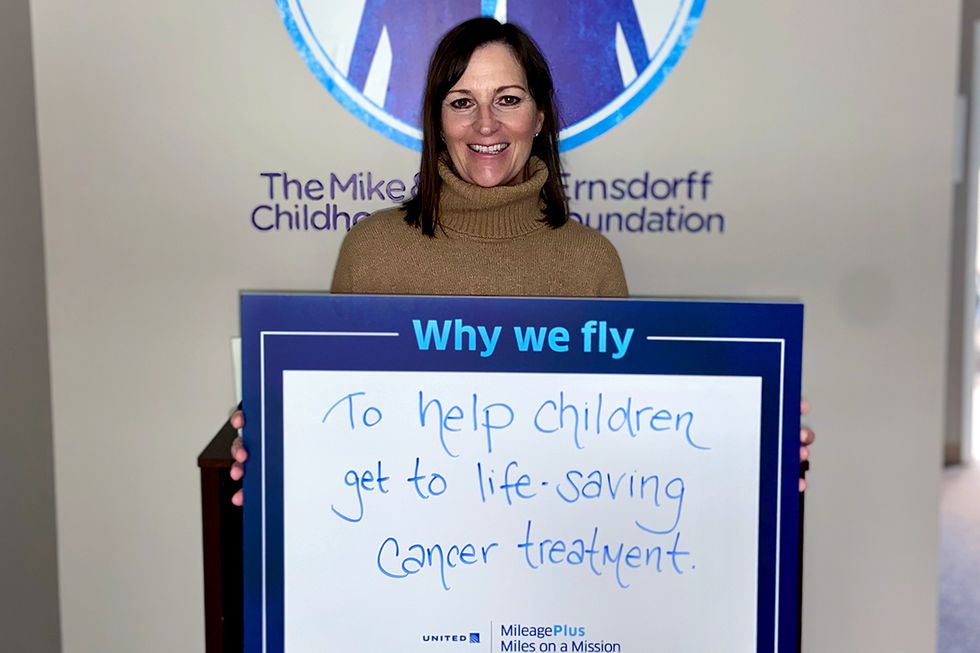 "To help children get to life-saving cancer treatment"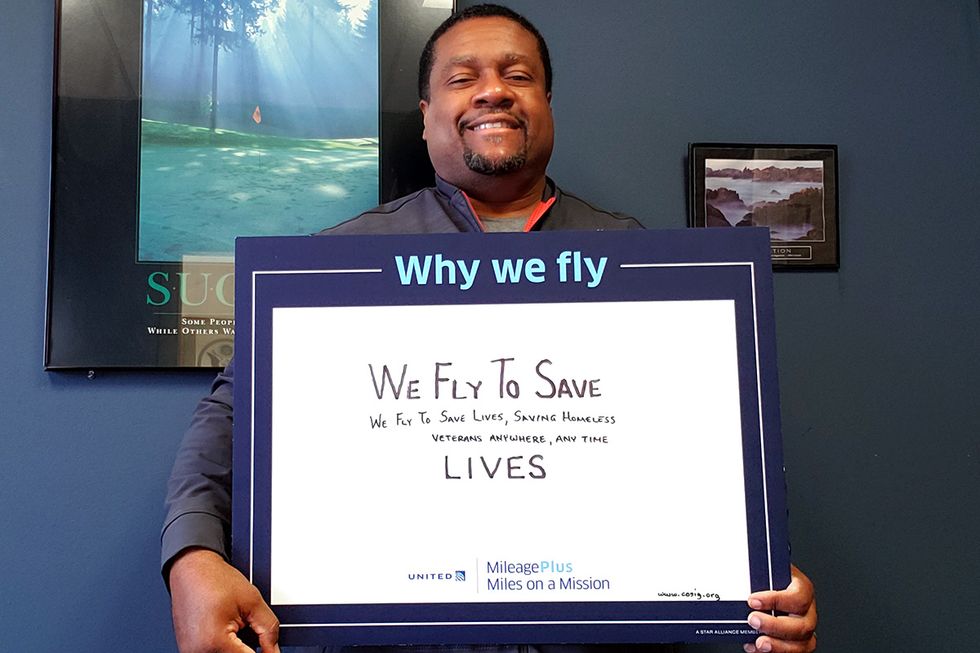 "We fly to save. We fly to save lives, saving homeless veterans anywhere, any time."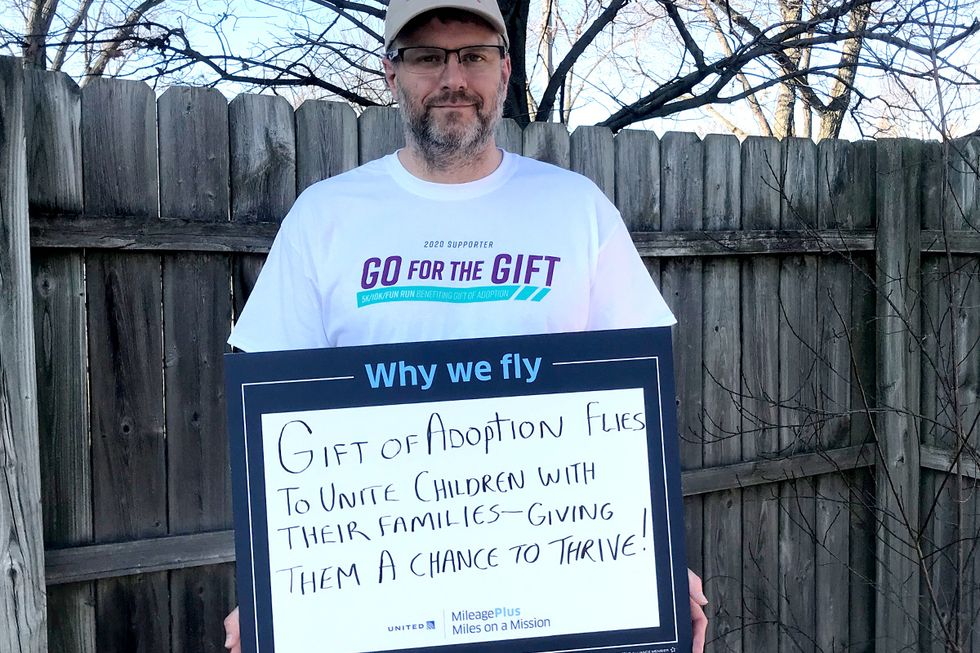 "Gift of Adoption flies to unite children with their families — giving them a chance to thrive!"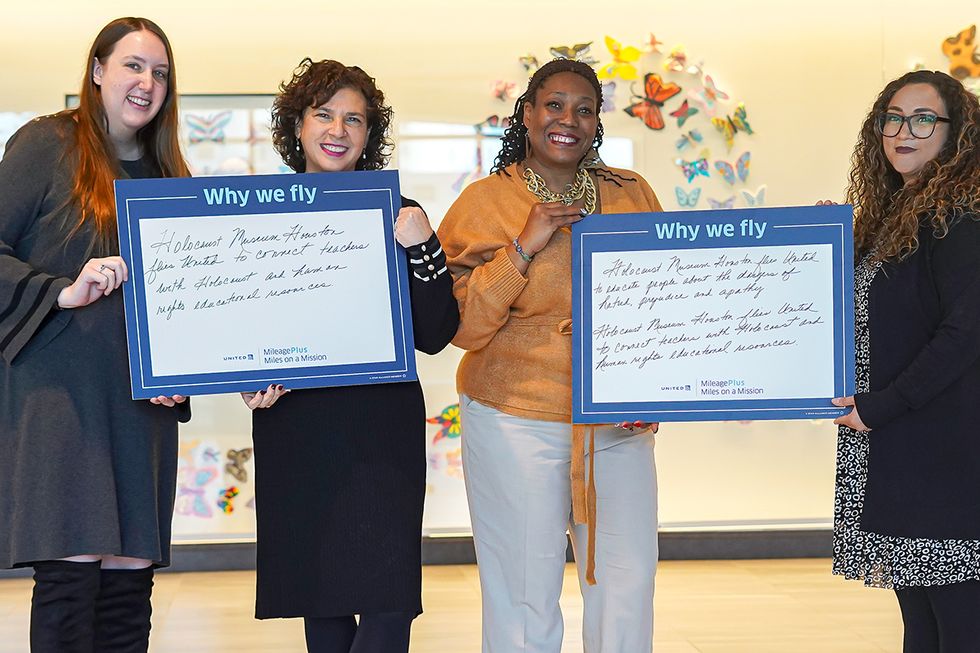 "Holocaust Museum Houston flies United to educate people about the dangers of hatred, prejudice and apathy. Holocaust Museum Houston flies United to connect teachers with Holocaust and human rights educational resources."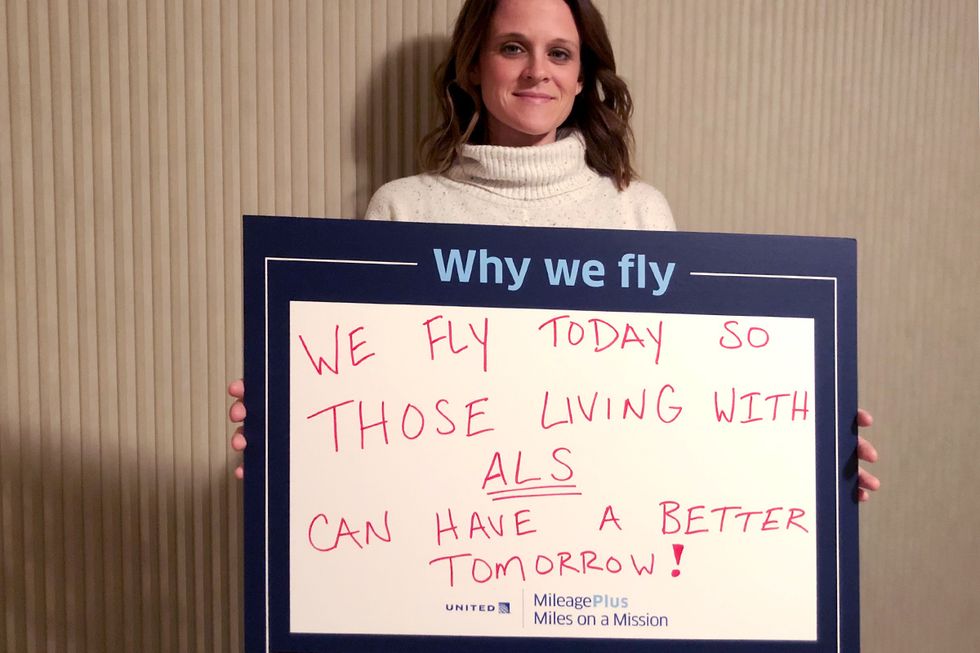 "We fly today so those living with ALS can have a better tomorrow."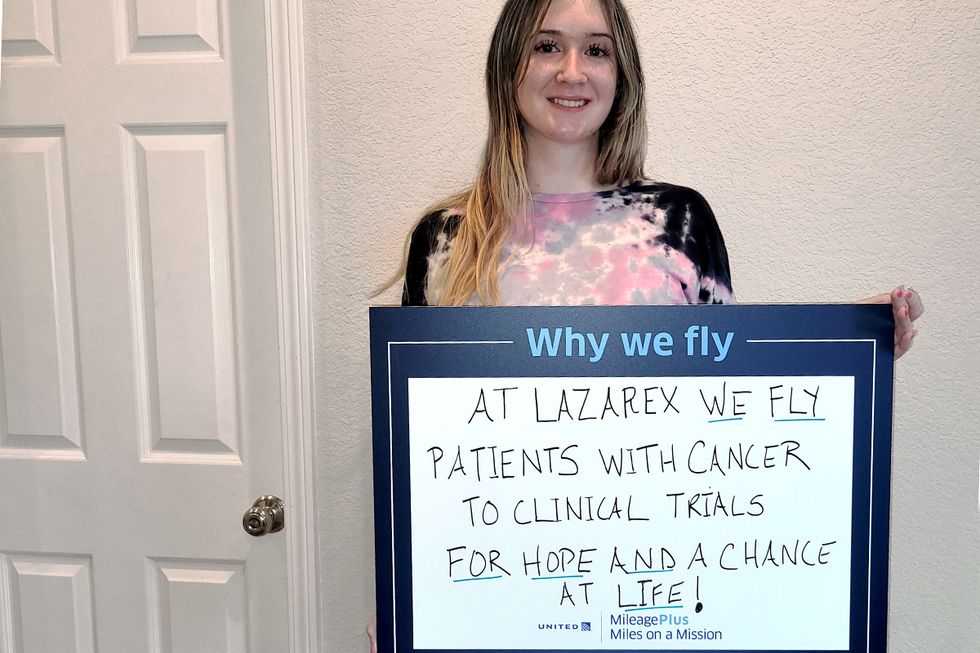 "At Lazarex we fly patients with cancer to clinical trials for hope and a chance at life!"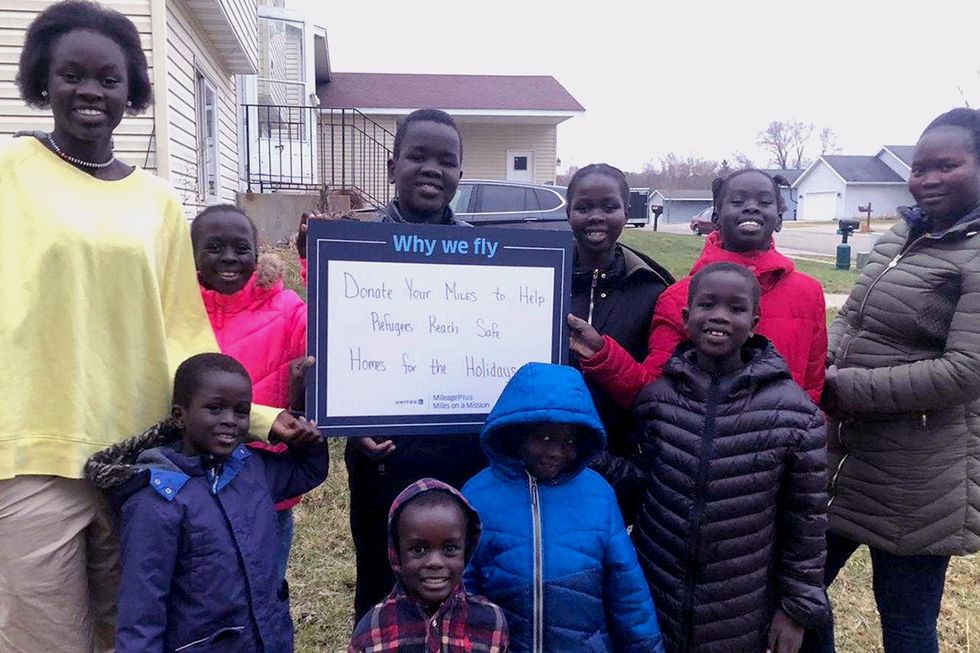 "Donate your miles to help refugees reach safe homes for the holidays."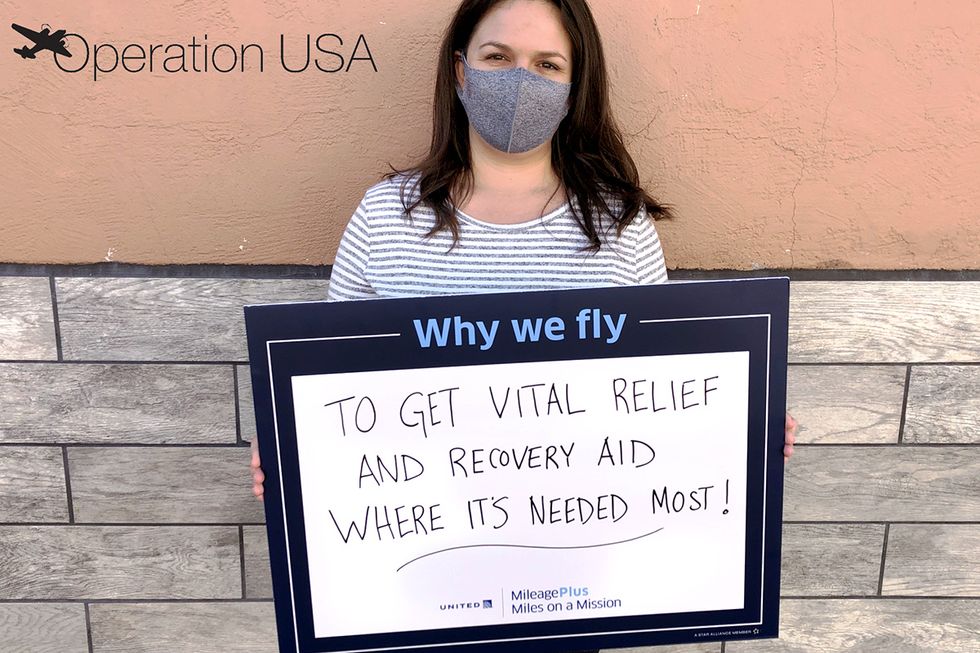 "To get vital relief and recovery aid where it's needed most!"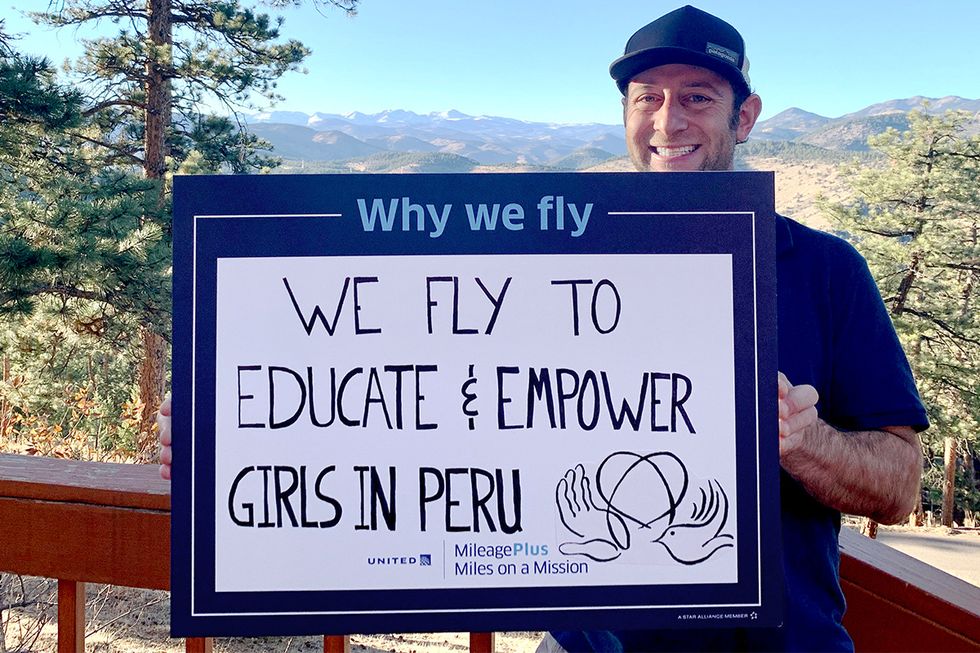 "We fly to educate and empower girls in Peru."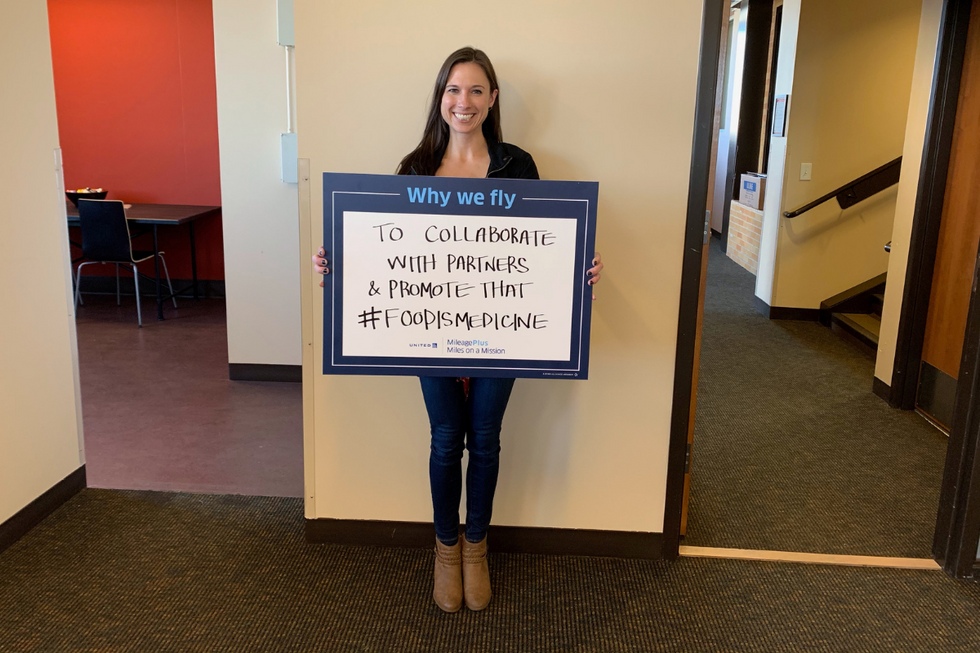 "To collaborate with partners & promote that #FoodIsMedicine"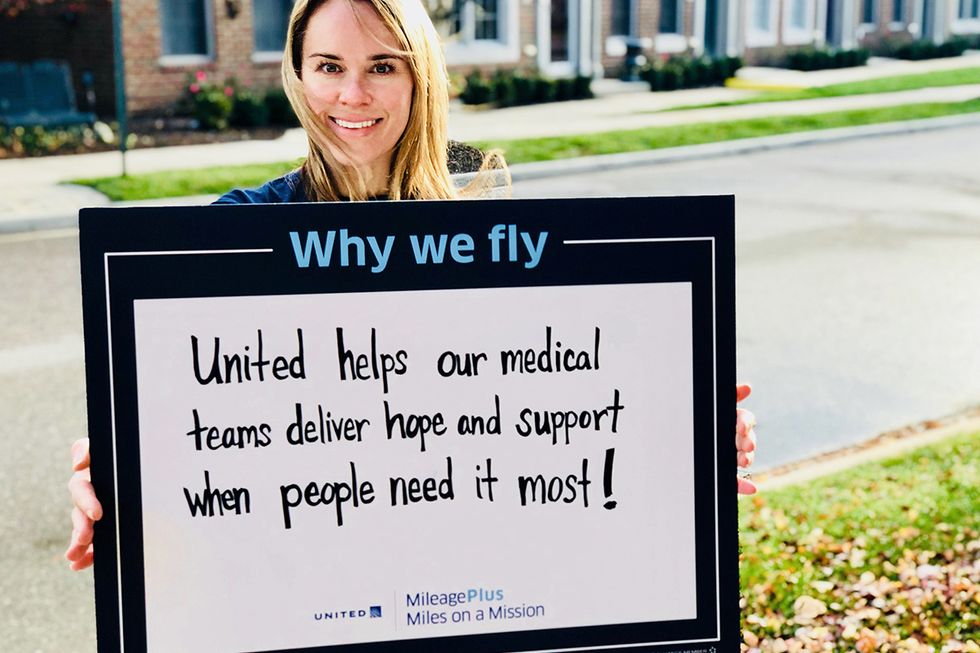 "United helps our medical teams deliver hope and support when people need it most!"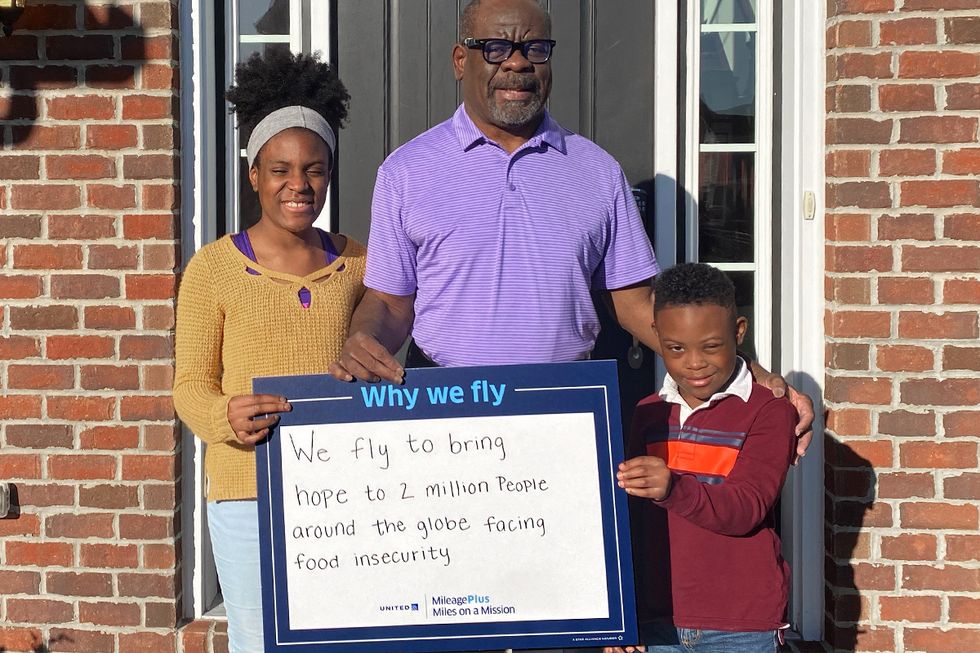 "We fly to bring hope to 2 million people around the globe facing food insecurity."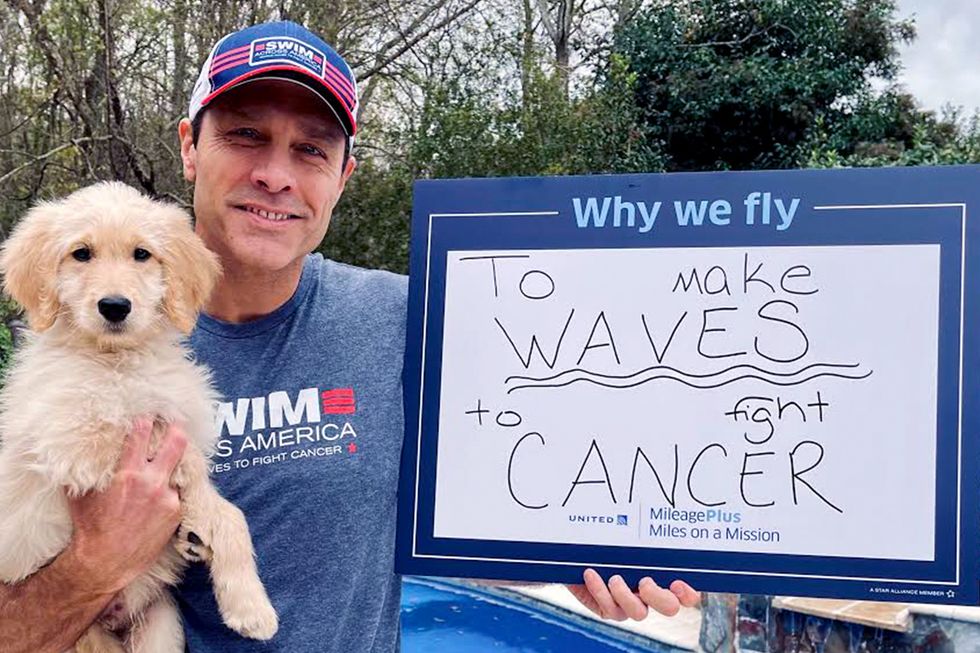 "To make waves to fight cancer."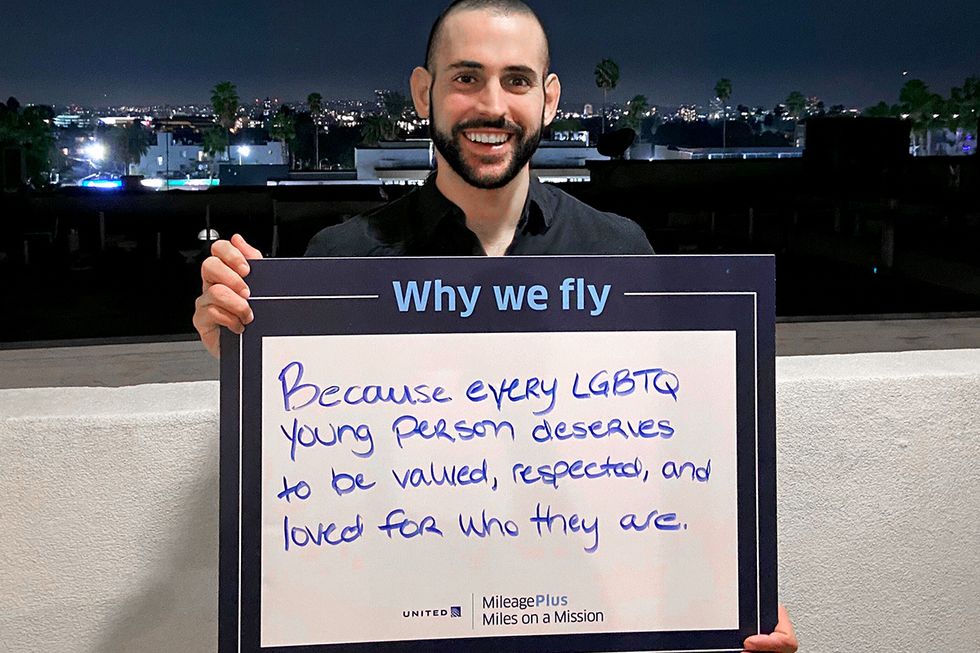 "Because every LGBTQ young person deserves to be valued, respected and loved for who they are."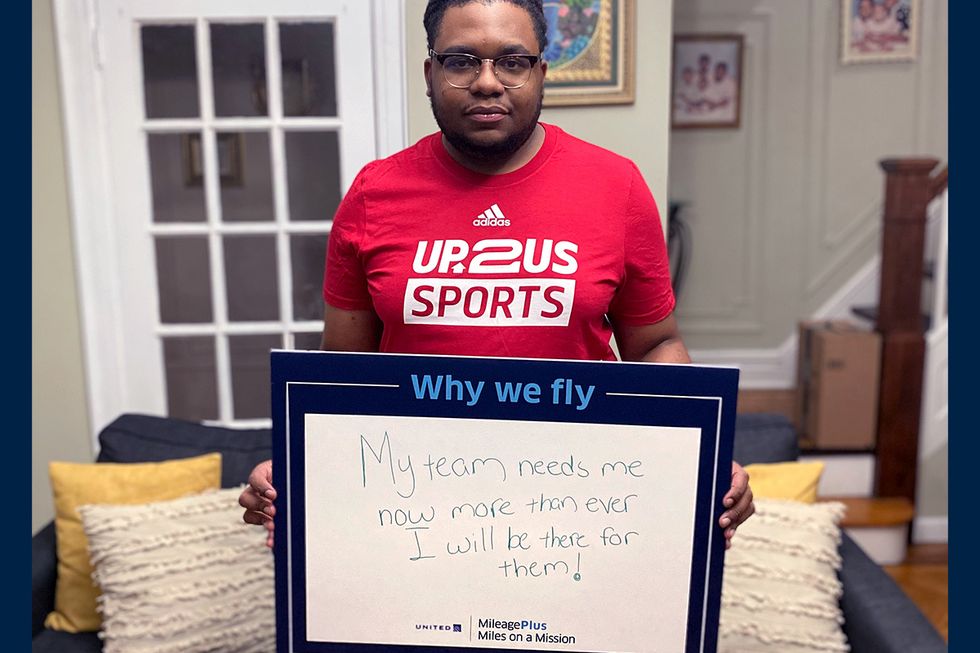 "My team needs me now more than ever. I will be there for them!"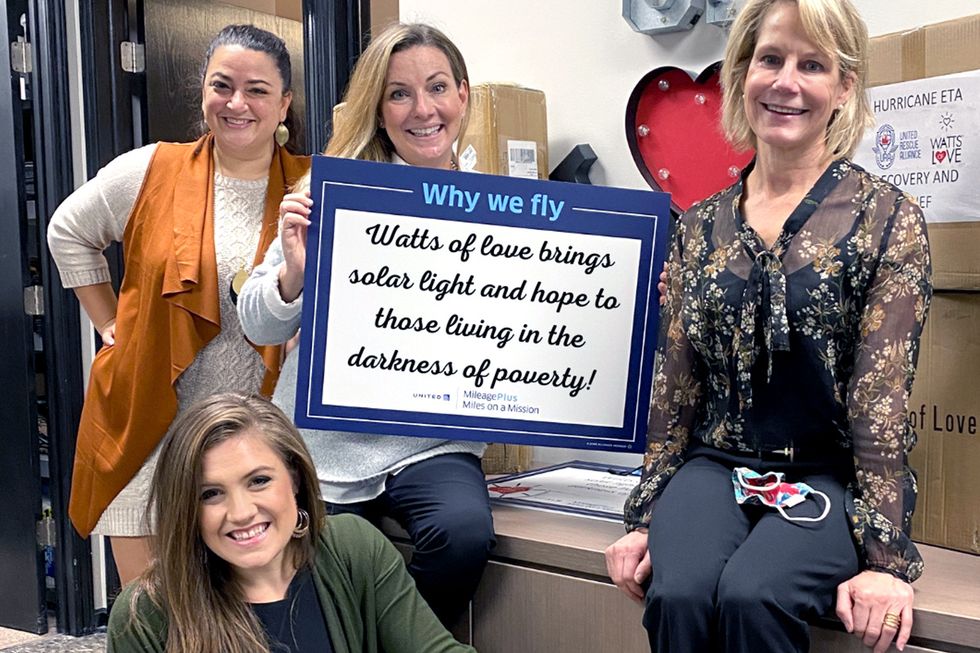 "Watts of Love brings solar light and hope to those living in the darkness of poverty!"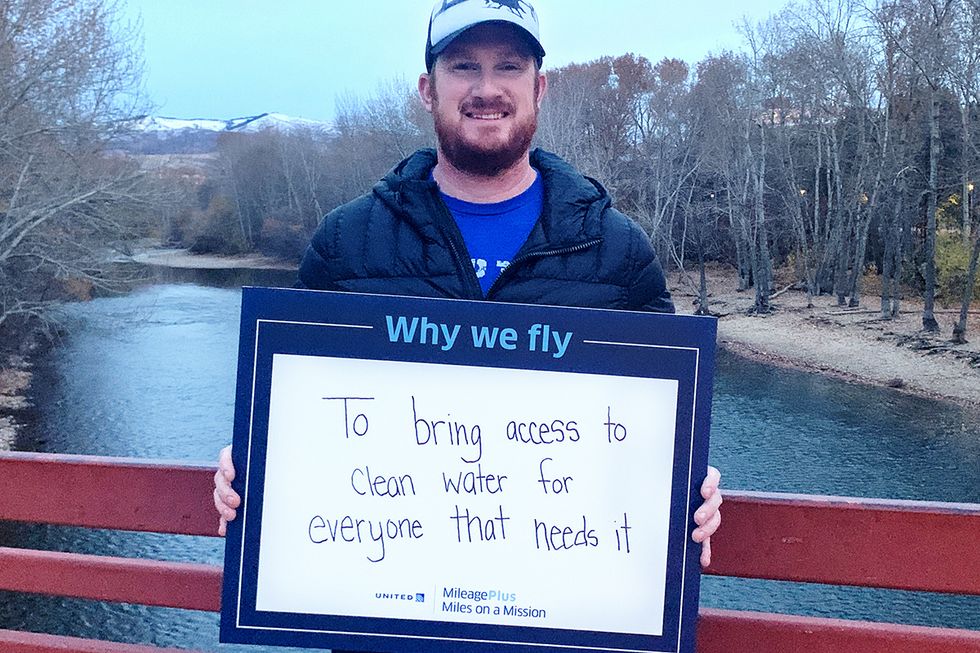 "To bring access to clean water for everyone that needs it."
Critical medical shipments – Check.
High-tech electronics – Check.
2.7 million pounds of lobster? Check.

While this year's holiday gatherings will look a little different, millions of people around the world will still carry on the tradition of celebrating the holidays with a meal.
As the appetite for different types of food from all over the world increases, so does the need for safe and reliable transport. Fish caught in the United Kingdom can depart at breakfast and arrive in Washington D.C. in time for dinner. Thanks to United Cargo's expansive network, we are longer constrained by global distance or the seasonality of a product,
United Cargo plays a big role in transporting shipments with a limited shelf life around the world. Packed in between the latest electronics from Asia and the hottest fashion items from Europe, our aircraft carry a variety of perishable shipments like flowers, fruit, meat and vegetables, where speed and careful handling keeps them fresh. Whether it's cherries from Washington State or vegetables from Peru, our temperature-controlled shipping processes and vast global network helps move these commodities all over the world.
While the holidays are an exceptionally busy time of year for shipping perishable items, United Cargo transports these critical goods for people all over the world year-round. Earlier this year, United Cargo moved nearly 190,000 pounds of fresh produce to Guam for the U.S. Department of Agriculture's Coronavirus Farm Assistance Program to support communities impacted by COVID-19. Additionally, with the holiday season here, we anticipate the cargo holds of our aircraft to be full of grocery store replenishments, including staples like turkey and ham, hitting shelves across the globe.
We take pride in our role to make sure perishables and produce arrive on time and at the peak of freshness. These products sustain, feed and nurture the world, and consumers around the globe depend on them every single day.
Since March 19, United has operated nearly 8,000 cargo-only flights, moving over 272 million pounds of cargo on those flights alone. United Cargo is proud of the role we play maintaining the global food supply chain and helping people access commodities from all over the globe.
Bon appetit!
Scroll to top