18 Best Places to Travel in 2018
Our picks for the best places to travel in 2018 in the Caribbean, Hawaii and beyond.
While working on your New Year's resolutions in the coming weeks, we recommend adding "plan a vacation" to the top of the list. We found buzz-worthy destinations with new resorts, exciting cruise calls, and noteworthy celebrations next year. Here are the 18 best places to travel in 2018.
Paros, Greece
Greece had a record-breaking amount of visitors in 2017 (an estimated 30 million), with many of them descending on the Greek Islands. Next year, venture beyond Santorini's packed streets and Mykonos' busy beach clubs and head to Paros, a quintessential Greek Isles getaway without the hordes of crowds — for now. Last summer, the Mr. & Mrs. White Hotel quickly became the island's trendiest outpost, with sleek, whitewashed guest rooms a short walk from the vibrant village of Naoussa.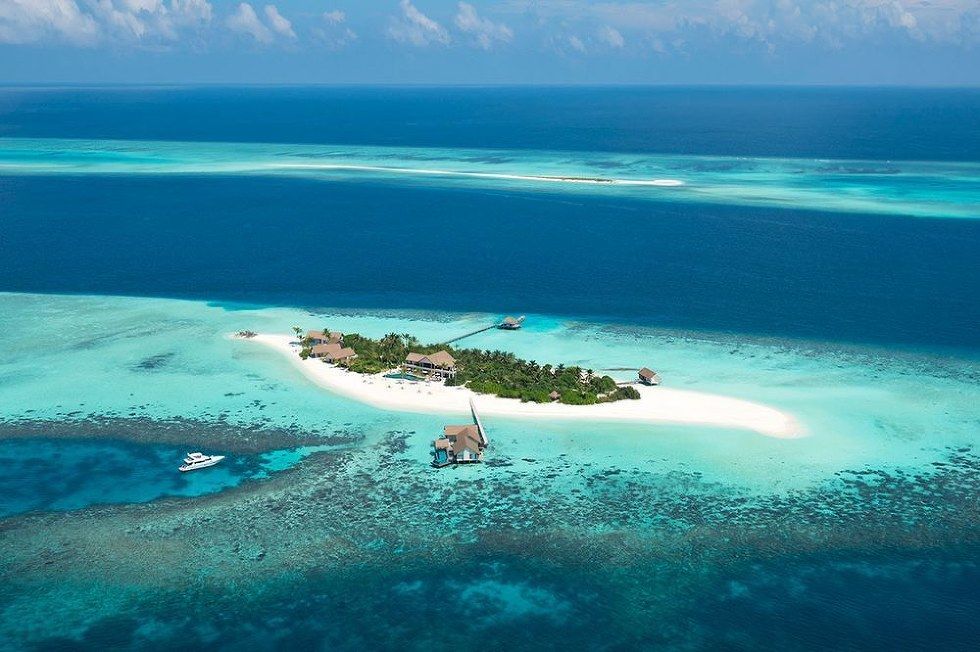 Four Seasons Private Island Maldives at Voavah
Courtesy Four Seasons
The Maldives
Climate change is threatening this Indian Ocean archipelago's pristine coral reefs, which is why many of the nation's new resorts are making conservation a priority. In 2017, the Four Seasons Private Island Maldives at Voavah became the world's first exclusive-use UNESCO hideaway, and its sister resort, the Four Seasons Resort Maldives at Kuda Huraa, continues to champion conservation through the Maldivian Sea Turtle Conservation Program. This is a paradise that's definitely worth saving.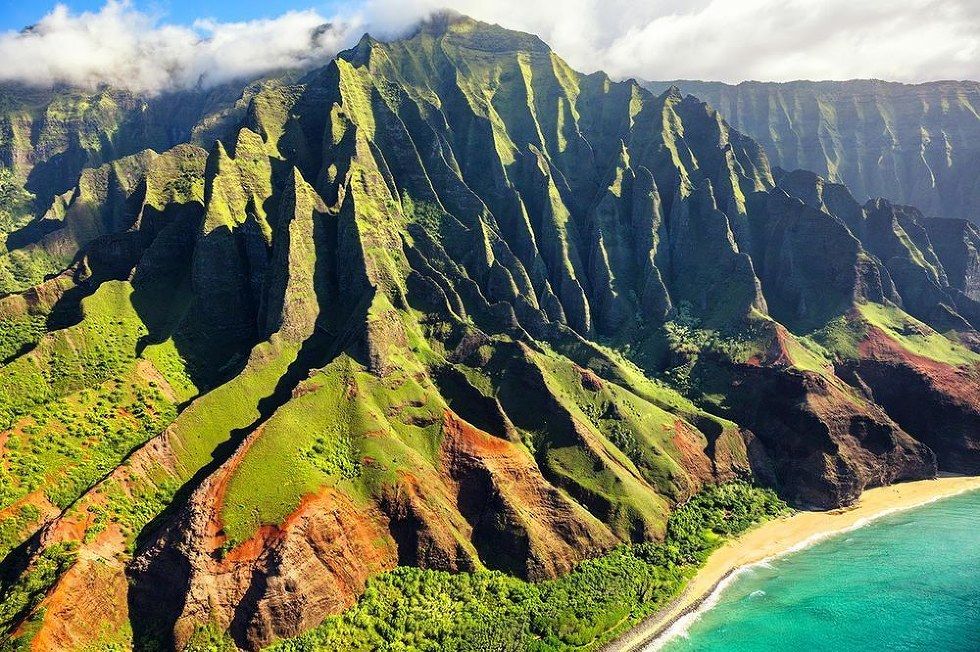 Kauai
Shutterstock
Kauai
Hawaii is always a good idea, but it's an even better one now with Southwest Airlines' announcement that it will begin flying there (with service from California) in 2018 or 2019. The Garden Isle's iconic Coco Palms — which became Kauai's first hotel when it first opened in 1953 — makes a comeback this year, after a renovation and rebrand to become part of Hyatt's Unbound Collection.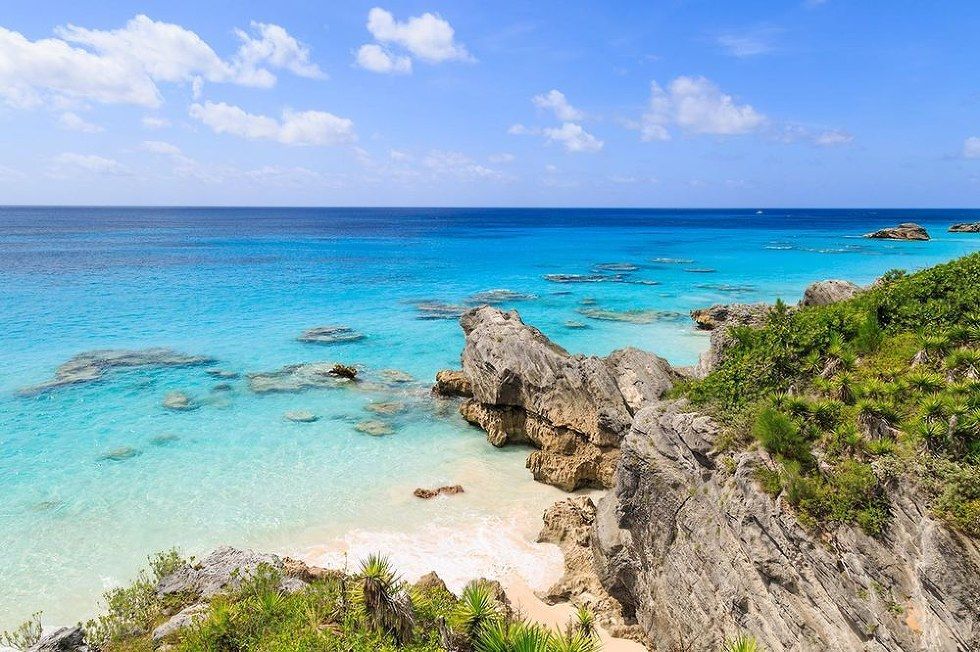 Bermuda
Shutterstock
Bermuda
This charming North Atlantic island is coming off a pretty big 2017, hosting the 35th America's Cup, but the country still has some wind in its proverbial sails. Eight major sailing events will take place between March and July 2018, including two brand new regattas. Chic travelers should head to The Loren, the island's first new-build hotel in 45 years, which opened last winter overlooking Pink Beach. Celebrity chef Marcus Samuelson opened Marcus' at the Hamilton Princess, and hotels from Ritz-Carlton Reserve and St. Regis are both currently in the works. Bonus: The already easy two-hour flight from the East Coast will be even more enjoyable when the L.F. Wade International Airport wraps up its major expansion by 2020.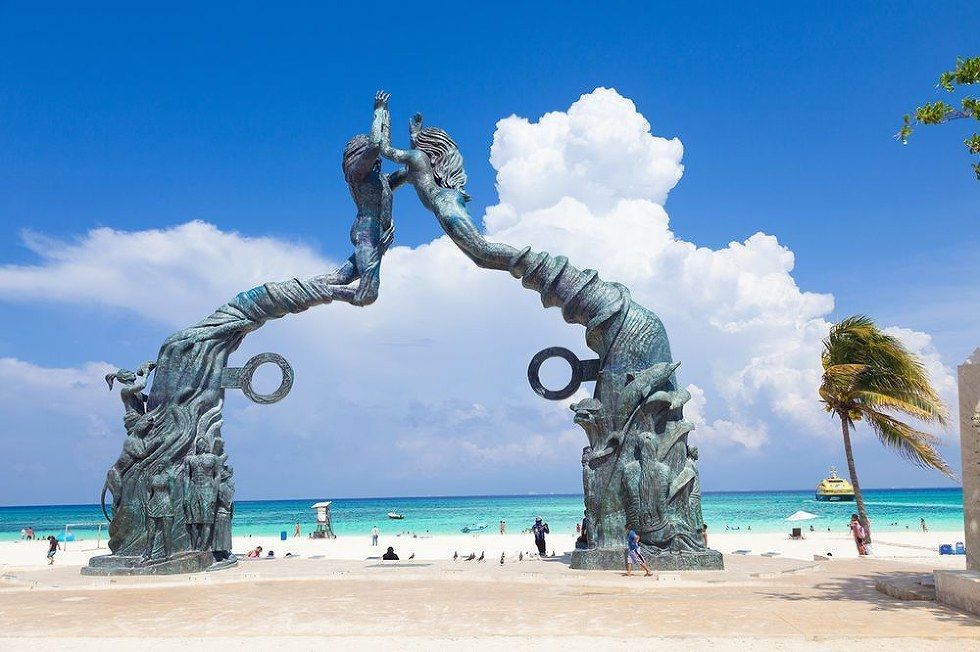 Playa del Carmen, Mexico
Shutterstock
Playa del Carmen, Mexico
Smack in the middle of the Riviera Maya, an hour south of Cancun, Playa del Carmen is a great base for exploring the area's powder-fine beaches, Mayan ruins, and subterranean cenotes. Kick back at the new, all-inclusive Panama Jack Resort — the family-friendly property (formerly the Gran Porto Resort) is the result of a new partnership between the casual clothing company and Playa Hotels & Resorts. More family fun: In 2018, Mexico's largest theme park, Amikoo, is set to open in Solidaridad, a few minutes away.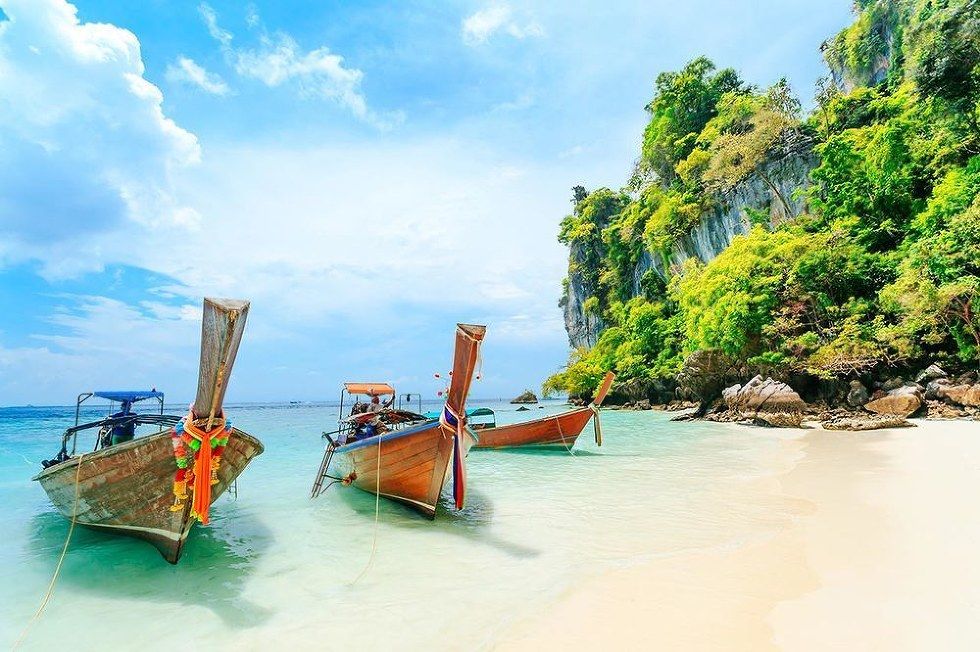 Phuket, Thailand
Shutterstock
Phuket, Thailand
Phuket is still affordable Southeast Asia, but the popular Thai resort island is shaking off its party-time, backpacker scene a bit and going a little luxe. Late 2017 hotel openings including the boutique Anayara Luxury Retreat Panwa Resort overlooking Chalong Bay, and the latest from luxury hotel chain Rosewood.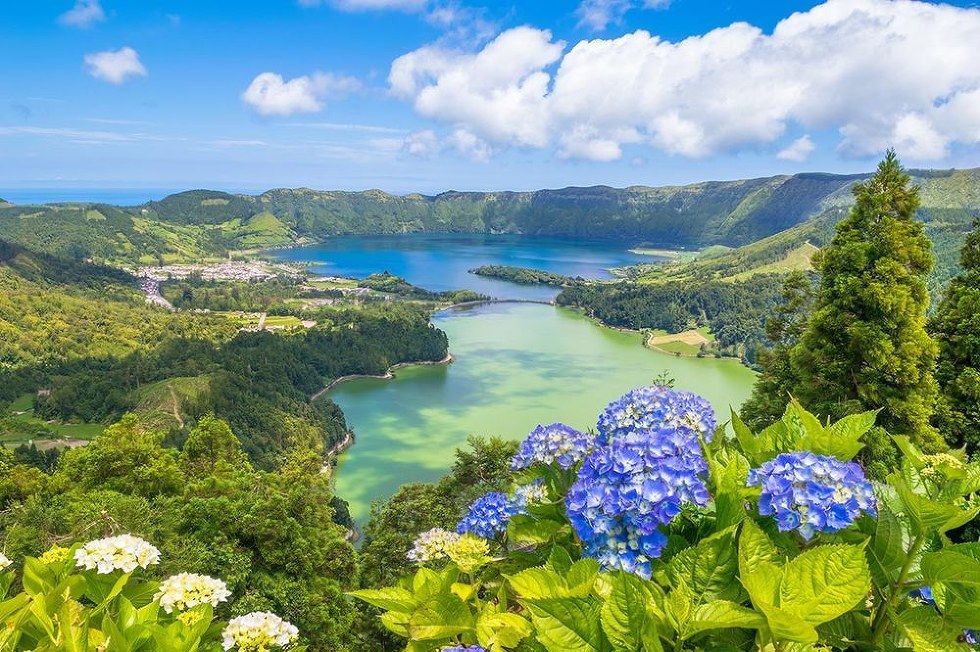 The Azores, Portugal
Shutterstock
The Azores, Portugal
Thanks to new nonstop flights on Delta from JFK that launches in May 2018, summer getaways to Portugal's remote volcanic archipelago just got easier. Go to sleep in NYC and wake up on São Miguel Island, where you can wander the cobblestoned streets of Ponta Delgada, seek out geothermal hot springs in Furnas, or, if you've got longer than a weekend, hop a flight over to Faial island for a whale-watching adventure.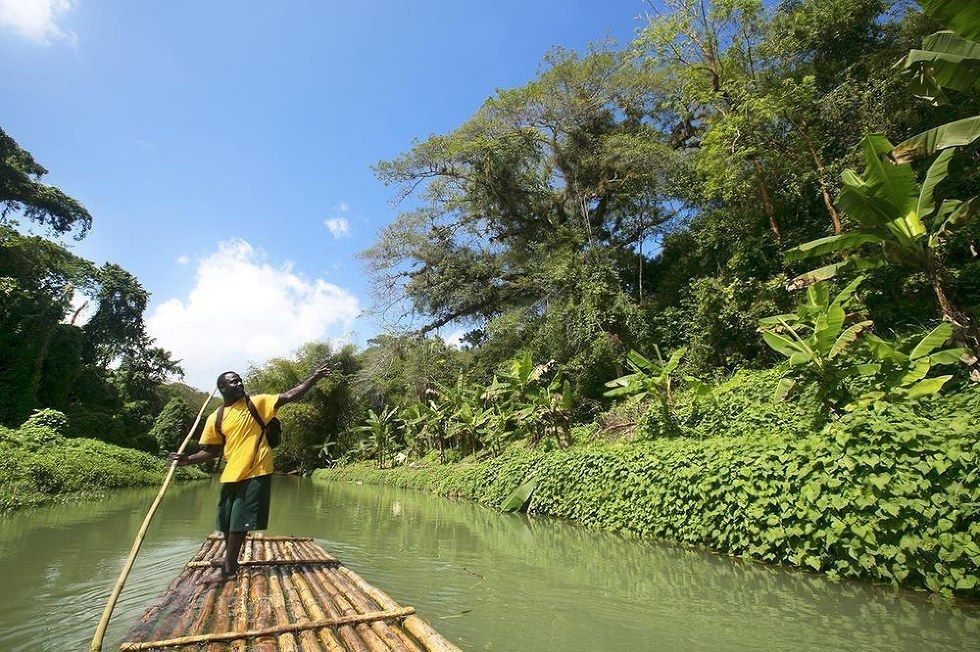 Jamaica
Shutterstock
Jamaica
The Caribbean island has really upped its ante as a hot honeymoon destination: the Grand Lido Negril and Royalton Negril opened last year, Montego Bay's Half Moon resort is revamping all its guest rooms, and in Montego Bay in June, the adults-only, all-inclusive Excellence Oyster Bay will open its Victorian-style doors, revealing 315 swanky suites that each have their own private pools or rooftop terraces.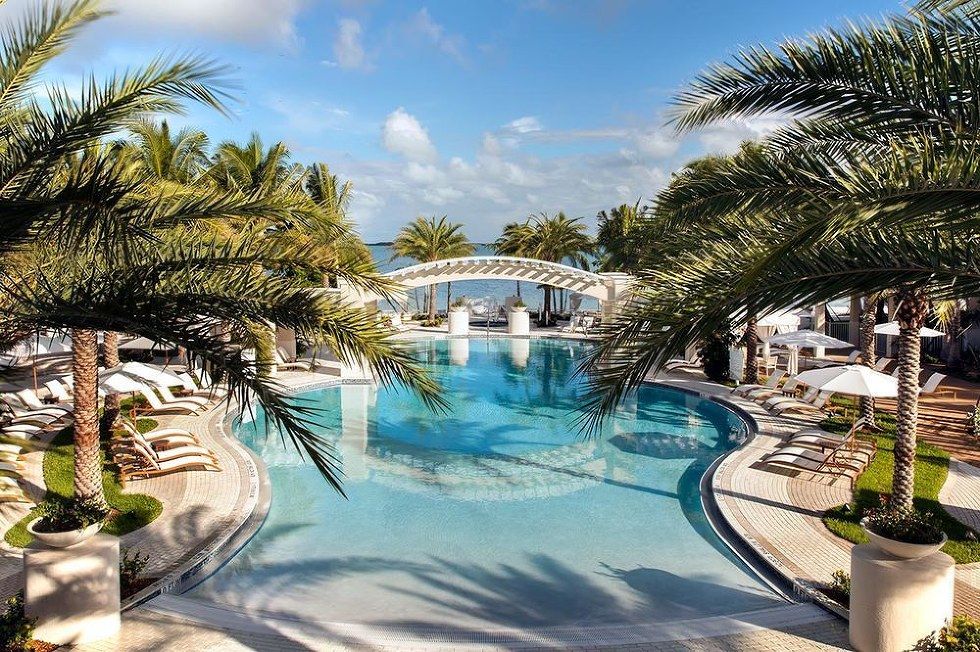 Playa Largo Resort & Spa in Key Largo, Florida
Courtesy Playa Largo Resort & Spa
Florida Keys
It's impressive how fast the Florida Keys have bounced back after a direct hit from Hurricane Irma in September — a testament to the 125-mile-long island chain's resilience. The Moorings Village and Spa on Islamorada reopens in January, and Key West beckons with a new amphitheater and a free hop-on, hop-off bus service on Duval Street. On Key Largo, the chic Playa Largo Resort & Spa, which opened in 2016, is ready for guests to return, and in early 2018, Bungalows Key Largo will open as the Florida Keys' first adults-only, all-inclusive resort.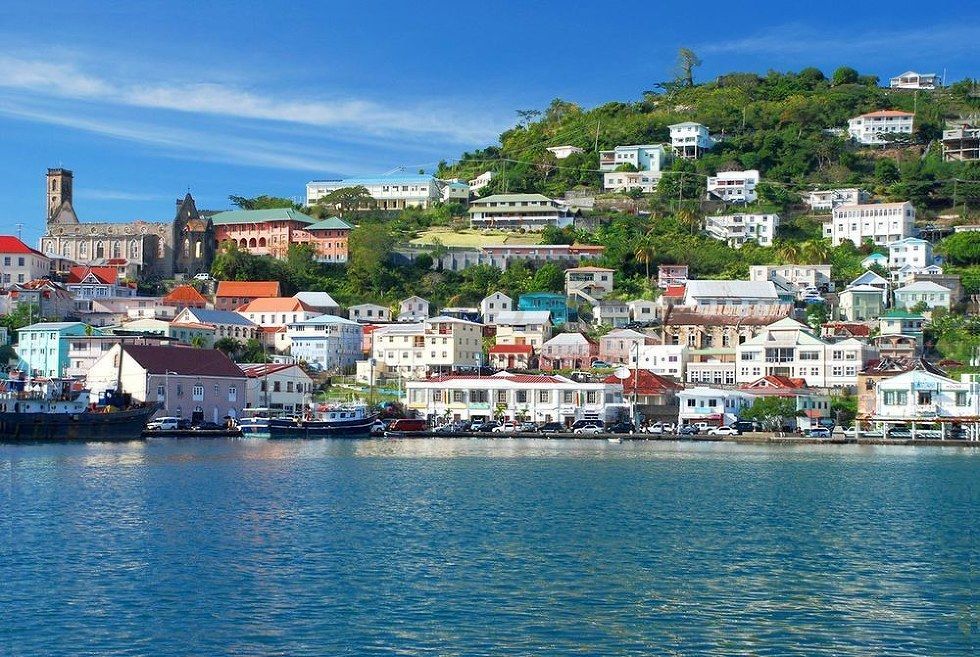 Grenada
Shutterstock
Grenada
While last fall's devastating hurricane season left many Caribbean islands with major damage, its business as usual for many others. Cruise lines are re-routing ships while destinations recover, and Grenada is ready to welcome new visitors, with shore excursions ranging from snorkeling at the world's first underwater sculpture park to touring a nutmeg factory. (This is the Spice Isle, after all.) In March, the new Silversands Grenada will lure travelers with sleek oceanfront suites and a 330-foot-long pool.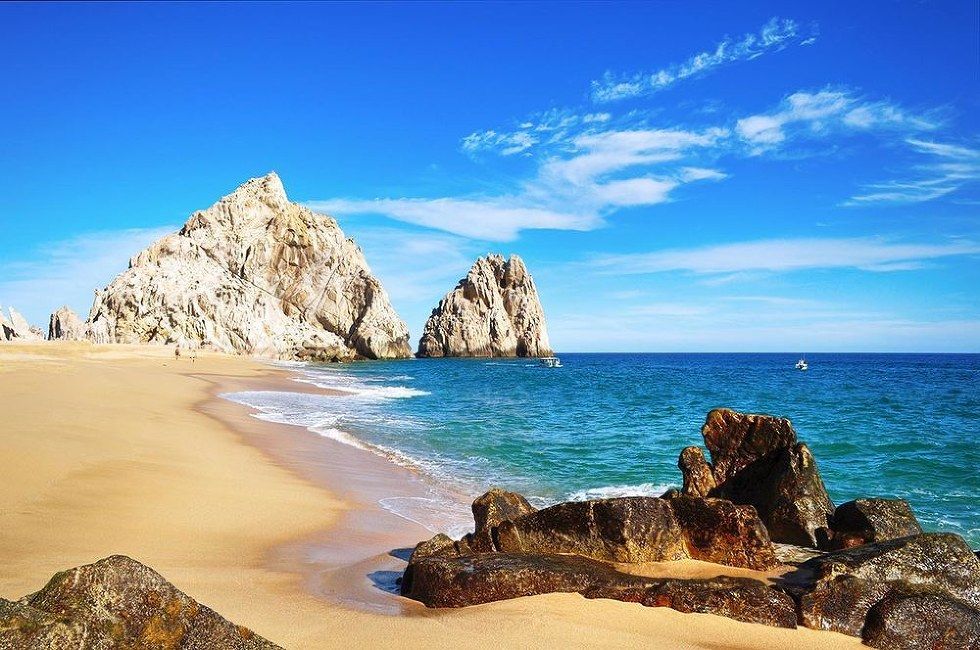 Los Cabos, Mexico
Shutterstock
Los Cabos, Mexico
There's no shortage of gorgeous places to sleep in Los Cabos right now. In 2018, Montage, Ritz-Carlton Reserve, Four Seasons, and Garza Blanca will all open new oceanfront outposts in the area, promising private beaches, all-inclusive options, championship golf courses, and private residences. These are all in addition to the properties that opened in 2017, including the Grand Solmar Rancho San Lucas and a dozen new treehouse suites at Acre, a rural retreat known for its farm-to-table cuisine. Los Cabos is made up of the towns of San Jose del Cabo and Cabo San Lucas, each with their own appeal — art galleries in bright Spanish Colonial buildings in San Jose, lively restaurants and spirited night clubs in Cabo — so make time to explore both.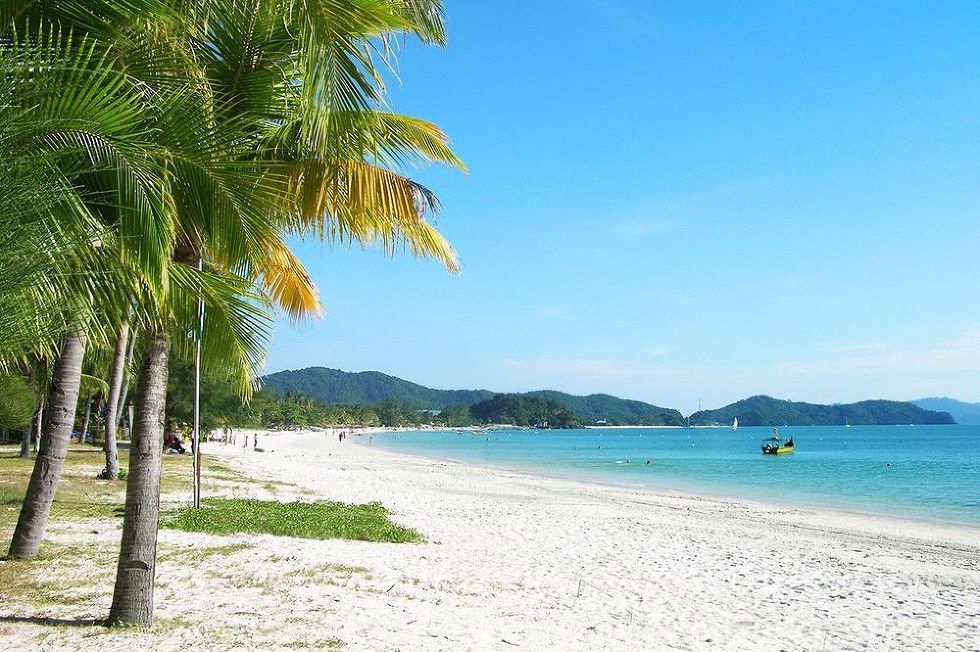 Langkawi
Shutterstock
Langkawi
There are two new ways to see this Southeast Asian gem in 2018: By land, at the new The Ritz-Carlton, Langkawi, or by boat, when Marella Cruises (formerly known as Thomson Cruises) homeports on the island for Far East sailings that include stops in Singapore, Thailand, Vietnam and more. Both options promise fresh seafood, rainforest hikes, and relaxing afternoons on palm-fringed beaches.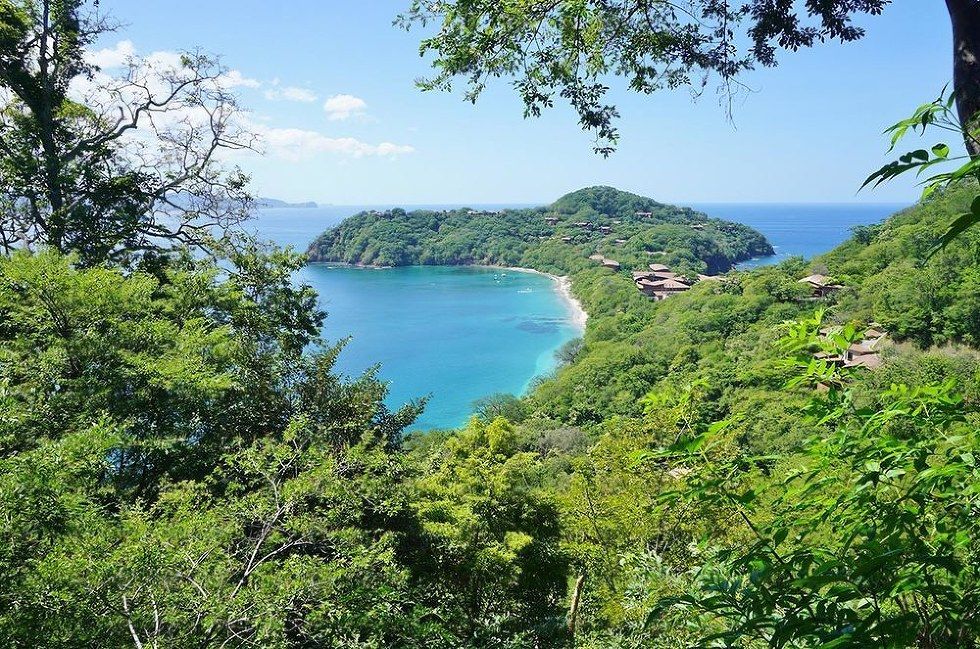 Papagayo Peninsula, Costa Rica
Shutterstock
Papagayo Peninsula, Costa Rica
The beauty of this lush peninsula on Costa Rica's Pacific coast isn't leaving anytime soon — the government mandates that 70 percent of land remain protected. In December, the Four Seasons Resort Costa Rica at Peninsula Papagayo reopened after a $35 million renovation. Naturally, the luxury resort focuses on eco-friendly adventure, with canyon zip lines, volcano hikes, and catamaran cruises on the activity list.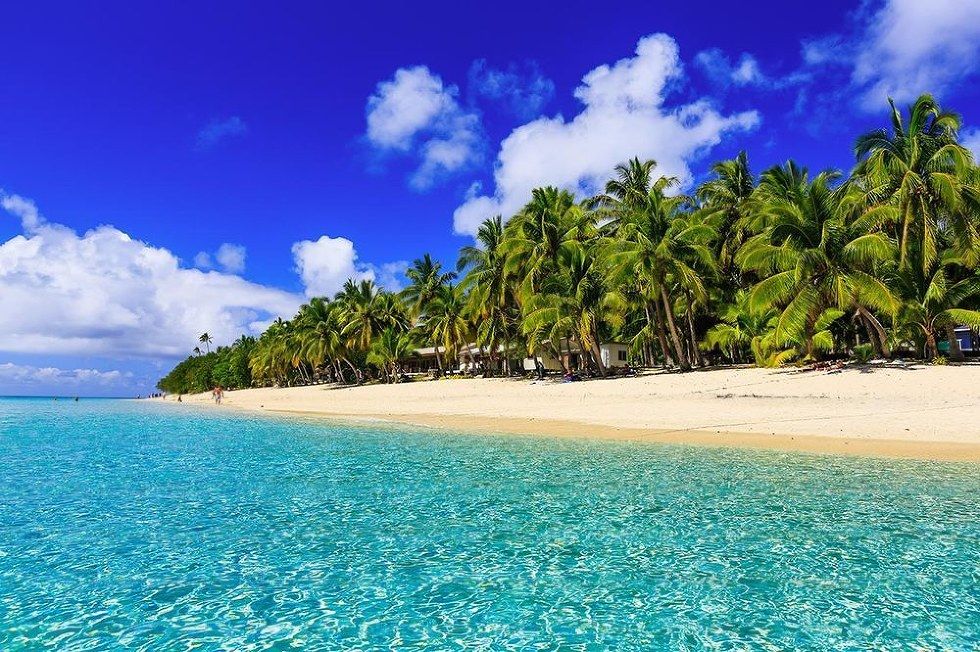 Fiji
Shutterstock
Fiji
This tropical paradise of 332 palm-fringed South Pacific islands is always deserving of a spot on the bucket list, but especially now. Last year, Marriott opened its first property in the islands, the Fiji Marriott Resort Momi Bay, which also brought more overwater bungalows to the country. (Think traditional bures, but on stilts and with vaulted ceilings.) A Six Senses Fiji is slated to open on Malolo Island in 2018, and the eco-friendly Jean-Michel Cousteau Resort Fiji is launching new wellness retreats for 2018. Each of these resorts exemplifies exactly what travelers come to Fiji for: picture-perfect beaches, warm hospitality, excellent diving, and all the solitude your heart desires.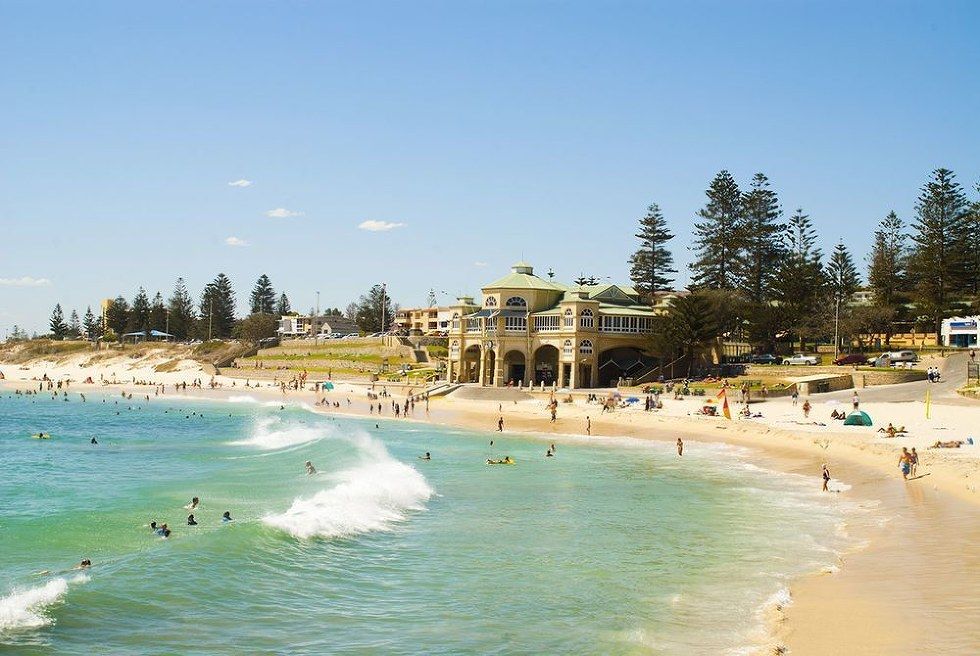 Perth, Australia
Shutterstock
Perth, Australia
Western Australia's uber-cool coastal city is well worth the journey. Downtown, the new Elizabeth Quay waterfront teems with buzzworthy restaurants, hip cocktail bars, and cool modern art installations. Elsewhere, the new Perth Stadium will bring Premier League soccer to the city this summer, and a continued expansion plan promises 13 new hotels in the next two years, including a Ritz-Carlton and a Doubletree.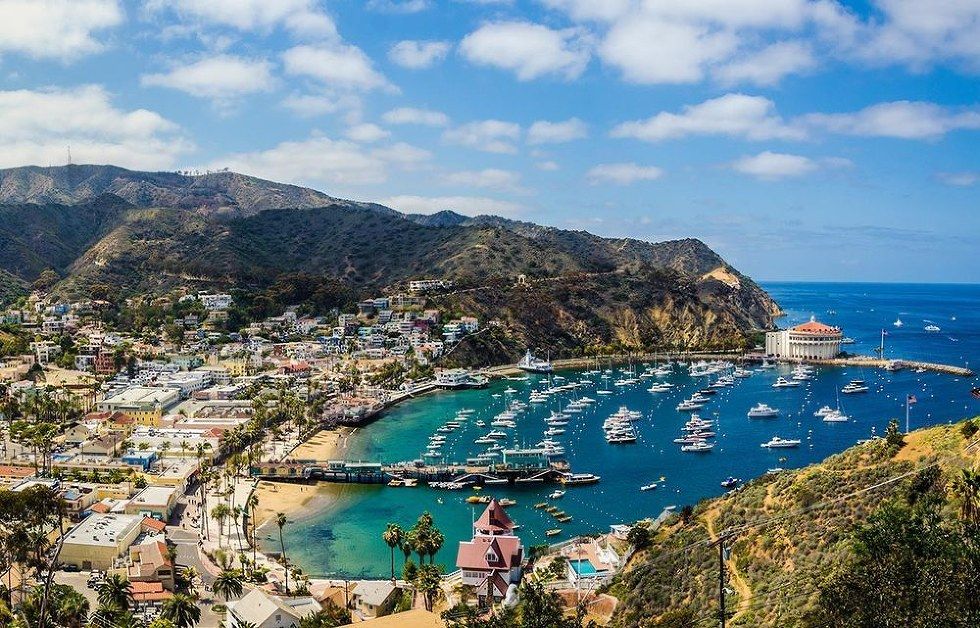 Catalina Island, California
Shutterstock
Catalina Island, California
It's only a one-hour ferry ride from Southern California's Newport Beach, but Catalina feels a world away. Spend a weekend hiking 27 miles of new trails, or flying over Descanso Beach on the new Catalina Aerial Adventure. All that cardio calls for a chocolate cone from Scoops, nestled in the town of Avalon, just a few blocks away from the ferry pier.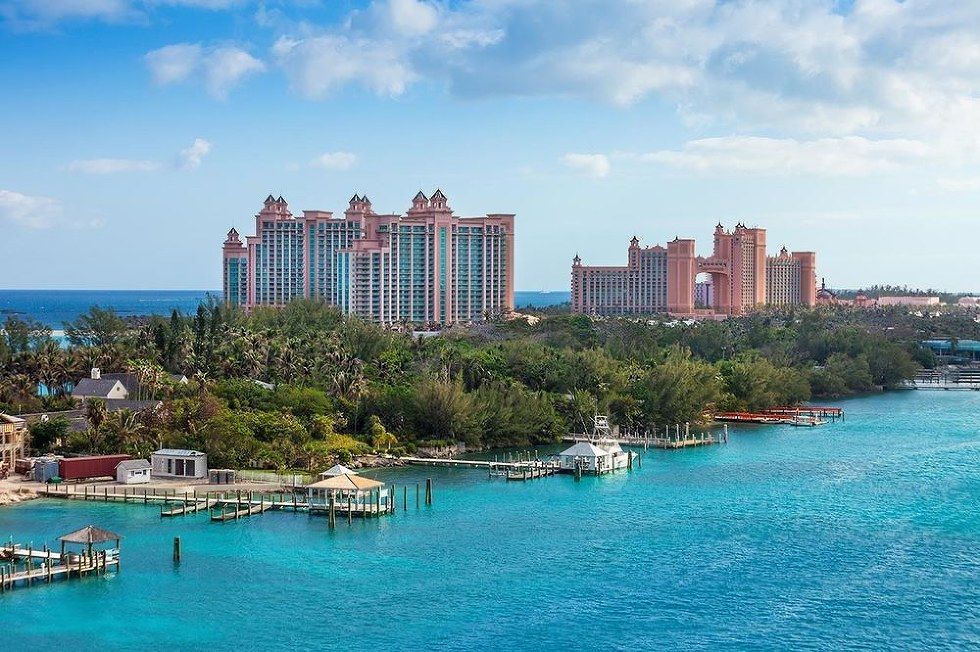 Nassau, Bahamas
Shutterstock
Nassau, Bahamas
The Bahamas' capital city is going big in 2018: After the long awaited Baha Mar resort complex finally opened its doors last year (adding a Grand Hyatt and an SLS Hotel), the Rosewood Baha Mar joins the club this spring. But even bigger news is Royal Caribbean's 5,500-passenger Symphony of the Seas — the world's largest cruise ship — which will set sail from Miami beginning in November and stop at Nassau during seven-night Eastern Caribbean sailings.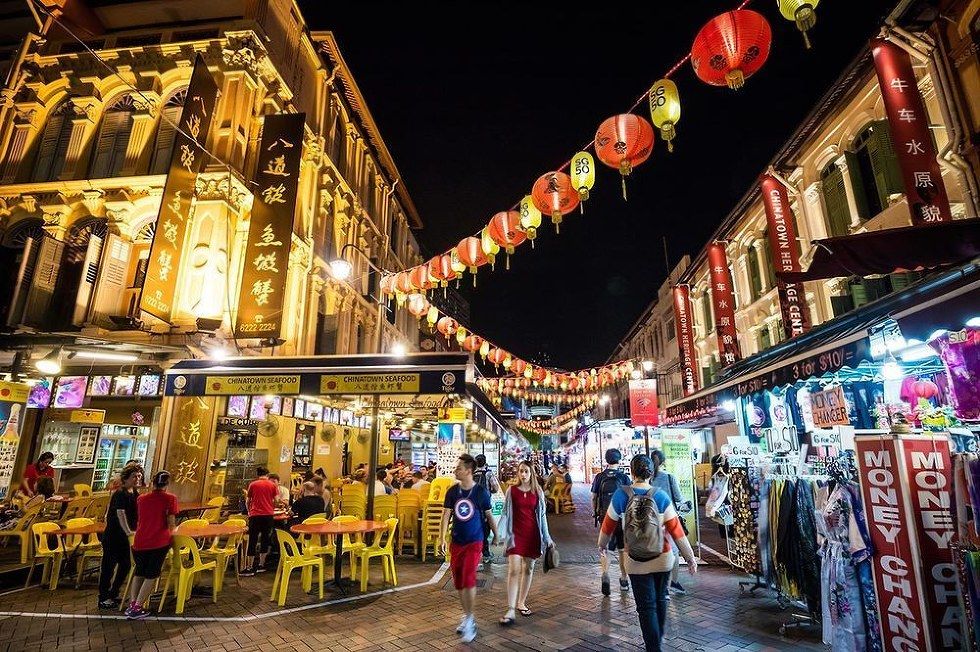 Singapore
Shutterstock
Singapore
Sure, there's the Singapore Sling, but there's so much more on the menu here, where one of the world's coolest cocktail scenes is emerging. Six Singapore bars made the 2017 World's 50 Best Bars List, including Operation Dagger and Manhattan, a swanky, NYC-inspired room with leather couches and Art Deco touches. New options for sleeping it off abound, too: the Sofitel Singapore City Centre and the InterContinental Singapore Robinson Quay opened in October, and the island's grand dame, Raffles Singapore (home of the original Sling), will emerge from a major renovation later in the year.
This article was written by Amy Cassell from Islands and was legally licensed through the NewsCred publisher network. Please direct all licensing questions to legal@newscred.com.
Right now, around the world, brave members of America's armed forces are on duty, defending our freedom and upholding our values.
When not laser-focused on the mission at hand, they're looking forward to the day when their service to our nation is fulfilled and they can reunite with their families.
They are also imagining how they can use their hard-earned skills to build an exciting, rewarding and important career when they return home.
I want them to look no further than United Airlines.
That's why we are focused on recruiting, developing and championing veterans across our company, demonstrating to our returning women and men in uniform that United is the best possible place for them to put their training, knowledge, discipline and character to the noblest use.
They've developed their knowledge and skills in some of the worst of times. We hope they will use those skills to keep United performing at our best, all of the time.
That's why we are accelerating our efforts to onboard the best and the brightest, and substantially increasing our overall recruitment numbers each year.
We recently launched a new sponsorship program to support onboarding veterans into United and a new care package program to support deployed employees. It's one more reason why United continues to rank high - and rise higher - as a top workplace for veterans. In fact, we jumped 21 spots this year on Indeed.com's list of the top U.S workplaces for veterans. This is a testament to our increased recruiting efforts, as well as our efforts to create a culture where veterans feel valued and supported.
We use the special reach and resources of our global operations to partner with outstanding organizations. This is our way of stepping up and going the extra mile for all those who've stepped forward to answer our nation's call.
We do this year-round, and the month of November is no exception; however, it is exceptional, especially as we mark Veterans Day.
As we pay tribute to all Americans who have served in uniform and carried our flag into battle throughout our history, let's also keep our thoughts with the women and men who are serving around the world, now. They belong to a generation of post-9/11 veterans who've taken part in the longest sustained period of conflict in our history.

Never has so much been asked by so many of so few.... for so long. These heroes represent every color and creed. They are drawn from across the country and many immigrated to our shores.

They then freely choose to serve in the most distant and dangerous regions of the world, to protect democracy in its moments of maximum danger.
Wherever they serve - however they serve - whether they put on a uniform each day, or serve in ways which may never be fully known, these Americans wake up each morning willing to offer the "last full measure of devotion" on our behalf.
Every time they do so, they provide a stunning rebuke to the kinds of voices around the world who doubt freedom and democracy's ability to defend itself.
Unfortunately, we know there are those who seem to not understand – or say they do not - what it is that inspires a free people to step forward, willing to lay down their lives so that their country and fellow citizens might live.
But, we – who are both the wards and stewards of the democracy which has been preserved and handed down to us by veterans throughout our history – do understand.
We know that inciting fear and hatred of others is a source of weakness, not strength. And such divisive rhetoric can never inspire solidarity or sacrifice like love for others and love of country can.
It is this quality of devotion that we most honor in our veterans - those who have served, do serve and will serve.
On behalf of a grateful family of 96,000, thank you for your service.
Humbly,
Oscar
Each year around Veterans Day, Indeed, one of the world's largest job search engines, rates companies based on actual employee reviews to identify which ones offer the best opportunities and benefits for current and former U.S. military members. Our dramatic improvement in the rankings this year reflects a stronger commitment than ever before to actively recruiting, developing and nurturing veteran talent.
"We've spent a lot of time over the past 12 months looking for ways to better connect with our employees who served and attract new employees from the military ranks," said Global Catering Operations and Logistics Managing Director Ryan Melby, a U.S. Army veteran and the president of our United for Veterans business resource group.
"Our group is launching a mentorship program, for instance, where we'll assign existing employee-veterans to work with new hires who come to us from the armed forces. Having a friend and an ally like that, someone who can help you translate the skills you picked up in the military to what we do as a civilian company, is invaluable. That initiative is still in its infancy, but I'm really optimistic about what it can do for United and for our veteran population here."
Impressively, we were the only one of our industry peers to move up on the list, further evidence that we're on a good track as a company.
The question of where David Ferrari was had haunted retired U.S. Army Sergeant Major Vincent Salceto for the better part of 66 years.
Rarely did a week go by that Salceto didn't think about his old friend. Often, he relived their last moments together in a recurring nightmare. In it, it's once again 1953 and Salceto and Ferrari are patrolling a valley in what is now North Korea. Suddenly, explosions shatter the silence and flares light up the night sky.
Crouching under a barrage of bullets, Salceto, the squad's leader, drags two of his men to safety, then he sees Ferrari lying face down on the ground. He runs out to help him, but he's too late. And that's when he always wakes up.
Italian Americans from opposite coasts – Salceto from Philadelphia, Ferrari from San Francisco – the two became close, almost like brothers, after being assigned to the same unit during the Korean War. When Ferrari died, it hit Salceto hard.
"After that, I never let anyone get close to me like I did with Dave," he says. "I couldn't; I didn't want to go through that again."
When the war ended, Salceto wanted to tell Ferrari's family how brave their son and brother had been in battle. Most of all, he wanted to salute his friend at his gravesite and give him a proper farewell.
For decades, though, Salceto had no luck finding his final resting place or locating any of his relatives. Then, in June of this year, he uncovered a clue that led him to the Italian Cemetary in Colma, California, where Ferrari is buried.
Within days, Salceto, who lives in Franklinville, New Jersey, was packed and sitting aboard United Flight 731 from Philadelphia to San Francisco with his wife, Amy, and daughter, Donna Decker, on his way to Colma. For such a meaningful trip, he even wore his Army dress uniform.
That's how San Francisco-based flight attendant Noreen Baldwin spotted him as he walked down the jet bridge to get on the plane.
"I saw him and said to the other crew members, 'Oh my goodness, look at this guy,'" she says. "I knew there had to be a story."
The two struck up a conversation and Salceto told Baldwin why he was traveling. She got emotional listening to him talk and made a point of fussing over him, making sure he and his family had everything they needed.
About halfway through the flight, Baldwin had an idea. She and her fellow crew members would write messages of encouragement to Salceto and invite his fellow passengers to do the same.
"We did it discreetly," says Baldwin. "I asked the customers if they saw the man in uniform, which most had, and asked them if they wanted to write a few words for him on a cocktail napkin. A lot of people did; families did it together, parents got their kids to write something. After the first few rows, I was so choked up that I could barely talk."
When Baldwin surprised Salceto with dozens of hand-written notes, he, too, was speechless. He laid the stack on his lap and read each one. At the same time, the pilots made an announcement about the veteran over the loud speaker, after which the customers on board burst into applause.
"It seems contrived, and I hate using the word organic, but that's what it was; it just happened," Baldwin says. "Mr. Salceto was so loveable and humble, and what he was doing was so incredible, it felt like the right thing to do. And you could tell he was touched."
On June 27, Salceto finally stood before Ferrari's grave and said that long-awaited goodbye. As a trumpeter played "Taps," he unpinned a medal from his jacket and laid it reverently on the headstone.
"I had gotten a Bronze Star for my actions [the night Ferrari died] with a 'V' for valor, and that was the medal I put on Dave's grave," says Salceto, pausing to fight back tears. "I thought he was more deserving of it than I was."
For the first time in years, Salceto felt at peace. His mission was accomplished.
Scroll to top