48 Hours in Boston: Where to Eat and Drink This Fall
When the leaves start changing colors, Boston stands out as one of the great cities to watch foliage turn from green to orange and gold. It's a sight best seen on foot, which means finding proper fuel is critical. Over the years, Cambridge and Boston have welcomed impressive new ventures from local chefs like Barbara Lynch, Joanne Chang and Matt Jennings, who've proven their skills at everything from concocting variations on traditional New England staples to building the city's reputation as a developing hub for creative cocktails. Catching foliage may be the reason for your visit, but there's nothing to ruin a good vacation like underwhelming meals and overpriced drinks. Here are the spots that won't let you down.
FRIDAY
To kick off any weekend trip to Boston, head to Alden & Harlow (40 Brattle St, Cambridge) for dinner. It's tucked away in a basement off the bustling Brattle Square, but once you're inside, you'll want to settle in for a while. A&H owns the innovative-preparations-of-vegetables game; there are very few places in the world that will make you as excited about broccoli, which they char and pile on top of a butternut squash hummus with crispy cashews. Chef Michael Scelfo's famed raw sugar pumpkin salad changes every autumn, and past variations have included jalapeños and Cotija cheese. Don't miss the pickled Verrill Farm corn pancakes with maple and shishito, either. If all those veggies have you craving red meat, A&H's "secret" burger has a cult following—but make sure to order early in the evening, because they run out.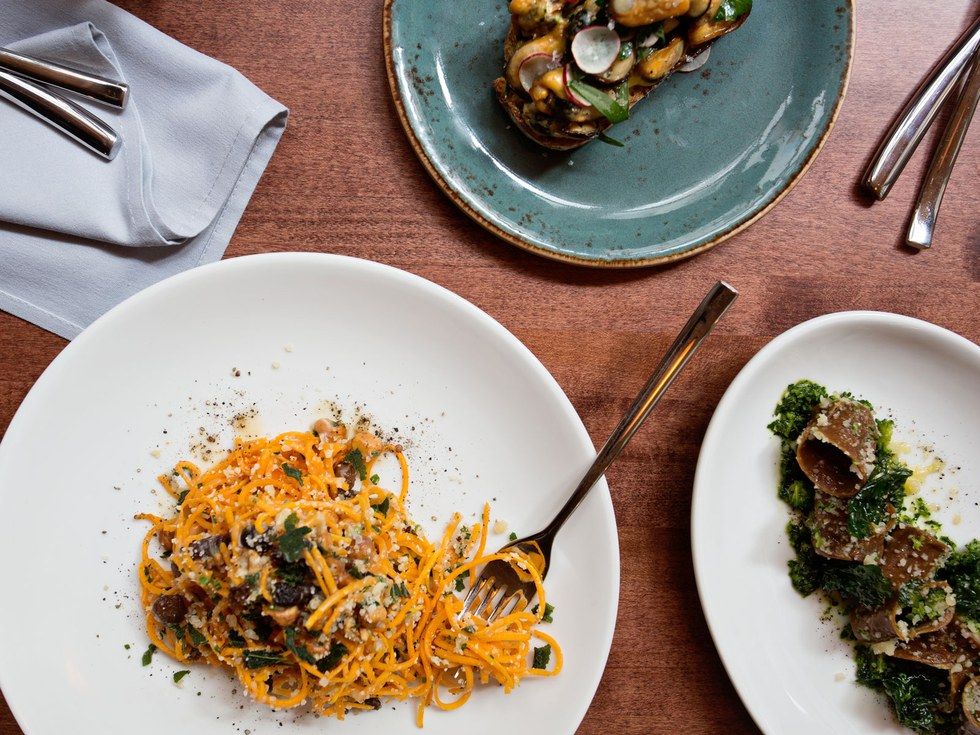 If you're staying around Harvard Square after dinner, you can't go wrong with Russell House Tavern (14 JFK St, Cambridge), beloved by Harvard faculty and of-age students alike. Their cocktail menu is expansive and ever-changing. For fall, try the 1836, which includes bourbon, rum and crème de cacao. Also, be warned: their fries are spectacular, and you might think you're ordering a plate to share, but you'll rethink that offer as soon as you dip into the tiny tub of aioli.
To venture further into Cambridge, hop on the Red Line just one stop to Central Square and check out Little Donkey (505 Mass Ave, Cambridge), which is always reassuringly packed. Order their rotating cocktail with tequila, St. Germain and Pacifico beer that comes served in a grapefruit, or the Bench Warmer, a tequila cocktail served in a pouch, Capri Sun-style. If you need some snacks to go with your drinks, Little Donkey rolls out a late-night eats menu between 11 p.m. and 12:30 a.m.; it includes edible cookie dough served on a beater with cacao chips.
SATURDAY
Before a long day of admiring the scenery across Cambridge and Boston, fuel up with a world-class brunch at Mamaleh's Delicatessen (15 Hampshire St, Cambridge.) Although it's only been open for a year, Mamaleh's has quickly become the darling of Cambridge. The decor is lifted straight out of the coziest diner from the town you grew up in, and the menu is packed with Jewish comfort foods, including matzo ball soup, latkes and bagels and lox. The kreplach, triangular little wontons filled with brisket and doused in chicken jus, are heavenly. You'll have to order a side of latkes to mop up the jus; these are not the kinds of fluids to waste.
With its imposing cement structures and businesses-only vibe, downtown Boston isn't exactly the liveliest part of town, but swing by to grab lunch at Townsman (120 Kingston St, Boston) Chef Matt Jennings is a native Bostonian, and he proudly shows off his roots in the grilled rabe with honey, crispy garlic and fermented chilies, as well as the roasted duck breast with flannel hash, pear butter and seared livers, a dish that may very well be the plated personification of a New England fall. Townsman is also one of the many Boston establishments that serves offerings from Mem Tea (196 Elm St, Cambridge), a local tea importer; the baked gaba oolong is a doughy, almost savory blend that seals off any hearty lunch or dinner. If you fall in love with Townsman's menu, chef Jennings' new cookbook Homegrown (out October 17) has recipes that reinvent New England favorites from steamed clams to pot roast.
After a day of walking across the city, Saturday night dinner must be filling and exciting enough to look forward to all day. That's where UNI (370 Commonwealth Avenue, Boston) comes in. Izakaya might not be the first thing that comes to mind when you think "fall," but with surprising dishes like the Shima Aji sashimi with smoked apple pie purée and pickled cranberries, and the barracuda nigiri with burnt ginger, pickled quince and pear ash, UNI is a stand-out for those looking to venture beyond the traditional definition of New England cuisine. Don't: miss the Korean rice cakes with kale oxtail, kimchee butter and gremolata. Do: let them make you a sake cocktail.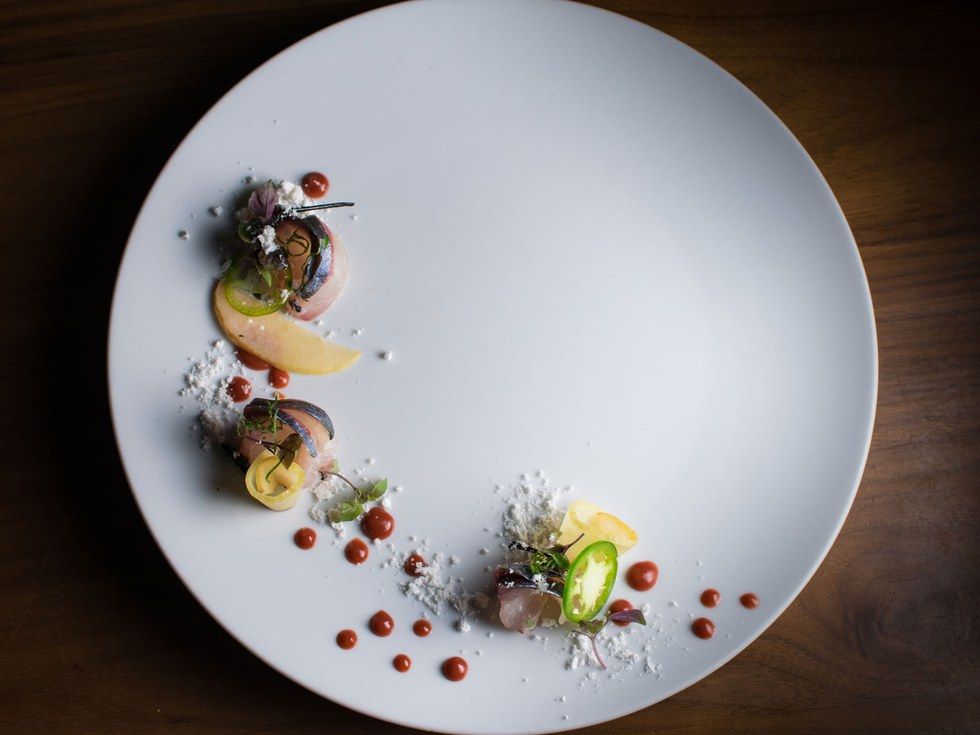 If you're craving a nightcap after UNI, hit up RUKA (505 Washington St, Boston), located in the heart of Downtown Crossing. Served in a champagne flute, the Peruvian Pearl includes shochu, bergamot and sparkling wine—it's so delicate and smooth that you'll suspect there's no alcohol in it, but there is … a lot. The salmon ceviche, with its layers of avocado, jalapeño potatoes and salmon (plus a convenient side of chips), is perfect for sharing with a group and soaking up all the cocktails you'll want to try once you've had the Peruvian Pearl. (The Sea and Smoke cocktail is brand new for fall: whiskey, yuzu, smoked tea and sake.)
SUNDAY
For your final brunch in Boston, try Tatte Bakery (70 Charles St, Boston) Owner Tzurit Or has five locations across Boston, Brookline and Cambridge (with two more on the way), and all of her locations are still packed every weekend morning and most weekdays. With good reason, you'll find the shakshuka with lamb meatballs and labneh on every other table, and you can't leave town without sharing their pastry basket, which will change how you think about brioche forever.
From Tatte, head to Saltie Girl (281 Dartmouth St, Boston), a Back Bay favorite that does New England seafood in a refreshingly unpretentious way. The small space doesn't take reservations, which means you'll probably be waiting for a bit. If you're trying to fit in as many stops as possible, pass the time by taking a quick ten-minute walk to Terra (800 Boylston St, Boston), Eataly Boston's brand new restaurant and bar. The highlight of their delightful cocktail menu is the Paper Plane, made with bourbon, Aperol, Amaro Nonino and lemon. When you get that call from Saltie Girl, rush back for the "salt and pepper" sweet bread nuggets with cauliflower and raisins, and add on the pan-roasted Nantucket Bay scallops served with pumpkin purée and pork jowl.
After sampling some of the best restaurants in Boston and their new offerings for fall, there's only one thing left to do: eat some excellent pasta. The North End is the city's most popular spot for Italian, and Pomodoro (351 Hanover St, Boston), with its warm service (by which we mean: complimentary crostini) and quaint atmosphere is a great finale to the weekend. Order the creamy mushroom rag with thick pappardelle, and remember to bring cash––they don't take cards.
Willing to travel even farther for the city's absolute best pasta? Giulia (1682 Mass Ave, Cambridge) between Harvard Square and Porter Square is worth the pilgrimage. The wild boar pappardelle and duck confit tortellini are impossible to choose between, so go with a friend and order both. The staff is so knowledgeable about wine pairings that you can't go wrong putting your fate in their hands. If you're thinking about burrata—of course you are—Giulia is the place to spring for that, too.
This article was written by Oset Babur from Food & Wine and was legally licensed through the NewsCred publisher network. Please direct all licensing questions to legal@newscred.com.
Critical medical shipments – Check.
High-tech electronics – Check.
2.7 million pounds of lobster? Check.

While this year's holiday gatherings will look a little different, millions of people around the world will still carry on the tradition of celebrating the holidays with a meal.

As the appetite for different types of food from all over the world increases, so does the need for safe and reliable transport. Fish caught in the United Kingdom can depart at breakfast and arrive in Washington D.C. in time for dinner. Thanks to United Cargo's expansive network, we are longer constrained by global distance or the seasonality of a product,
United Cargo plays a big role in transporting shipments with a limited shelf life around the world. Packed in between the latest electronics from Asia and the hottest fashion items from Europe, our aircraft carry a variety of perishable shipments like flowers, fruit, meat and vegetables, where speed and careful handling keeps them fresh. Whether it's cherries from Washington State or vegetables from Peru, our temperature-controlled shipping processes and vast global network helps move these commodities all over the world.
While the holidays are an exceptionally busy time of year for shipping perishable items, United Cargo transports these critical goods for people all over the world year-round. Earlier this year, United Cargo moved nearly 190,000 pounds of fresh produce to Guam for the U.S. Department of Agriculture's Coronavirus Farm Assistance Program to support communities impacted by COVID-19. Additionally, with the holiday season here, we anticipate the cargo holds of our aircraft to be full of grocery store replenishments, including staples like turkey and ham, hitting shelves across the globe.
We take pride in our role to make sure perishables and produce arrive on time and at the peak of freshness. These products sustain, feed and nurture the world, and consumers around the globe depend on them every single day.
Since March 19, United has operated nearly 8,000 cargo-only flights, moving over 272 million pounds of cargo on those flights alone. United Cargo is proud of the role we play maintaining the global food supply chain and helping people access commodities from all over the globe.
Bon appetit!
With thousands of veteran and reservist employees at United, we are incredibly grateful for their dedication, courage and bravery. Not only do they serve our country, they also bring a standard of excellence and professionalism to work on a daily basis.
We are thrilled to celebrate and thank our veteran and reservist employees this Veterans Day. We asked a few of them to share stories from their experiences while enlisted. Read a few of them below!
Larry Ferrarini, ORD Lead Ramp Service
Tiffini Wilson, ORD Customer Service Representative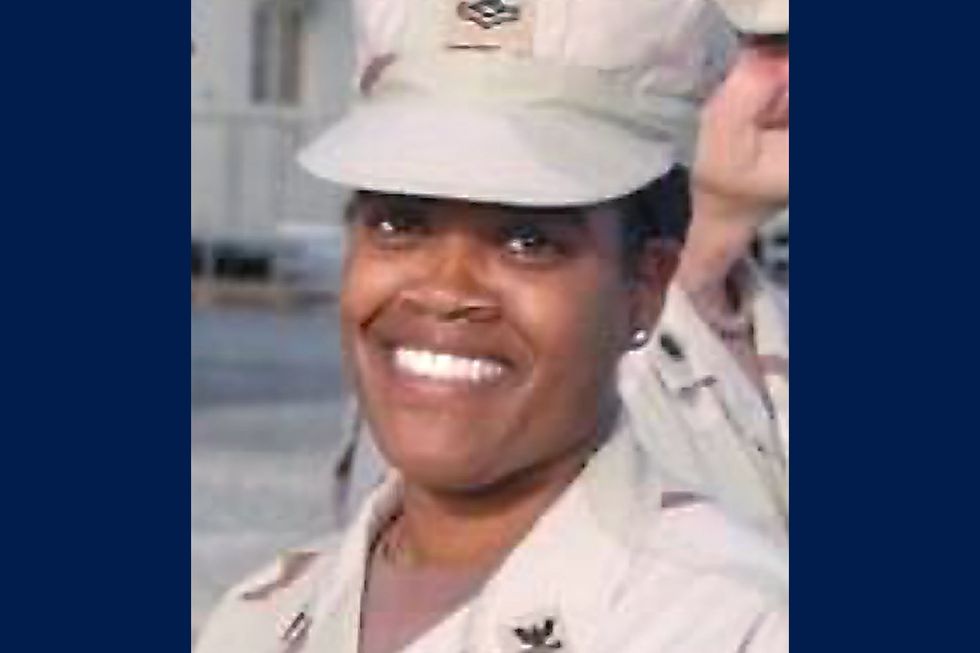 Tiffini served in the U.S. Navy Reserves from 1999 to 2013. She came from a military family and always knew she wanted to serve. In her experience, the Navy has a real sense of brotherhood and sisterhood. She feels proud that she is able to serve her country and other people get to stay home and feel safe.

Tiffini has worked at United for 24 years and feels grateful that her supervisors have always been supportive of her military service and flexible when she was deployed. She even received care packages from colleagues when she was serving in the Middle East. She has learned that being a leader is about listening, in the military and at United. She applies that mentality to when she is working with customers, as well. She says, "sometimes people are having a bad day and need to vent and be acknowledged."
Thank you for your service, Tiffini!
Terry Blake, DCA First Officer B767/B757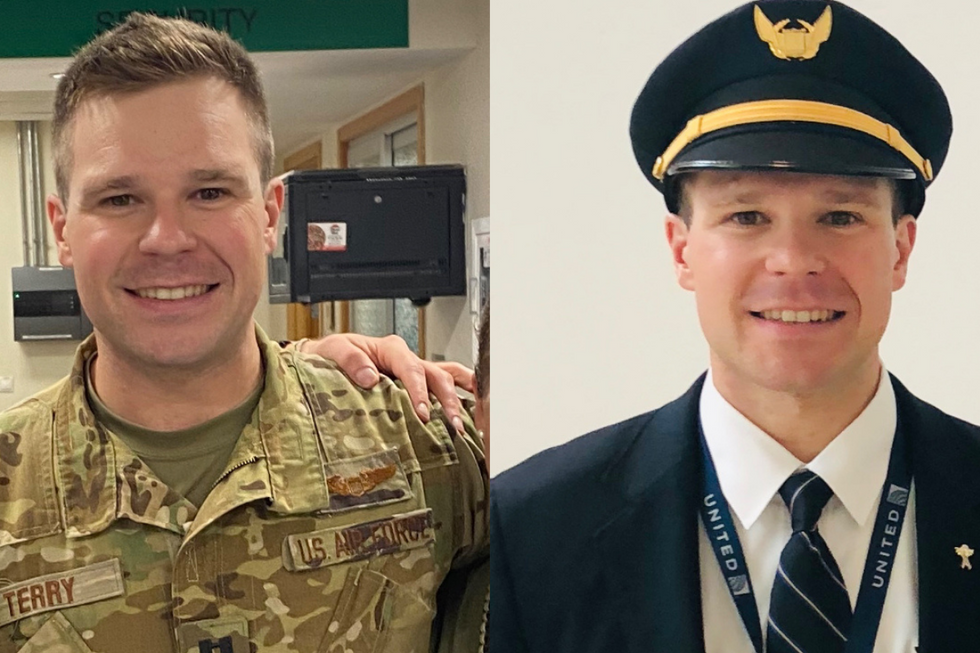 Terry joined the U.S. Air Force in 2014 and is currently serving. He says, "The military is a great career and I am proud that I have been given the opportunity to serve my country and the State of West Virginia." During his time in the service, he has been working aeromedical evacuation missions where he moves the critically wounded warriors from combat zones to hospitals in Europe and the U.S. He feels lucky to fly for United and work with many great people. He is proud to work alongside ALPA professional pilots and all the other employees at the company.

Thank you for your service, Terry!
Katherine McDonald, HR Partner Senior Manager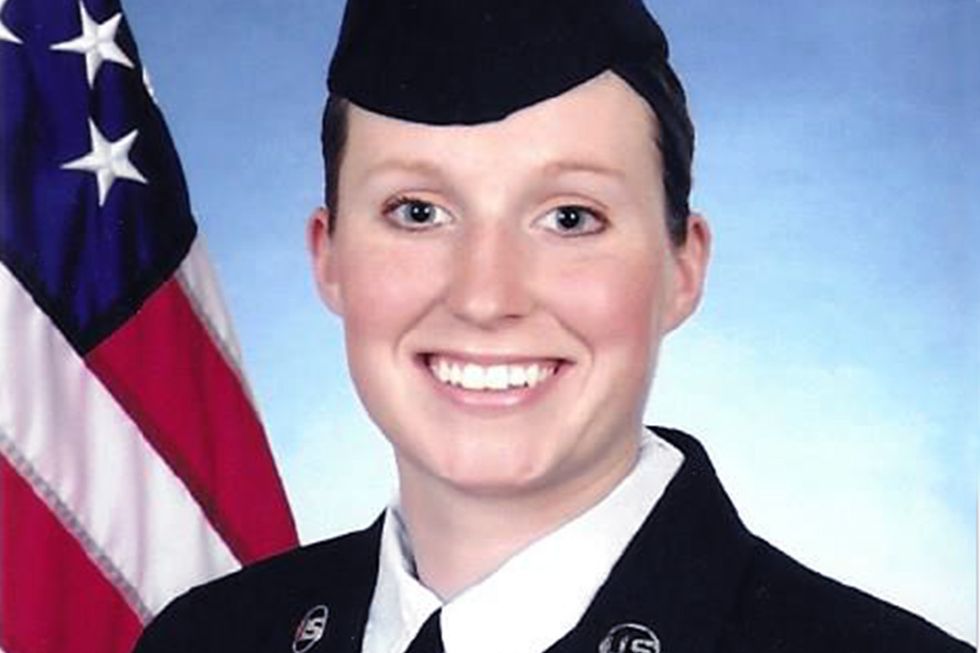 Katherine served six years in the Michigan Air National Guard and says, "For me, serving is a calling. It means serving this great nation and being ready when needed." She joined the military to belong and contribute to something bigger than herself. When she was applying for her job at United, she found information about the United4Veterans business resource group on the company website. This increased her desire to work for a company that she could bring her military experience to and be celebrated. "The inclusivity I feel at United makes me feel so valued, both as an employee and as a veteran. I am so grateful to work for a company that is committed to our military employees and customers."

Thank you for your service, Katherine!
Troy A. Engholm, DEN Ramp Service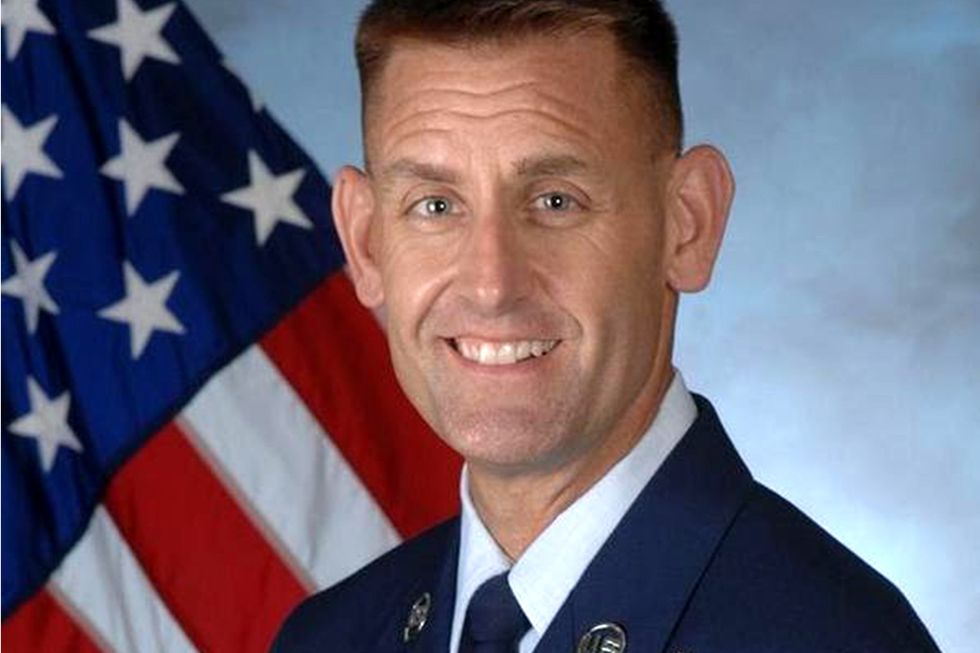 Troy served in the U.S. Air Force from 1983 to 2013. He says, "I loved serving 30+ years in our United States Air Force because it gave me a sense of accomplishment, satisfaction and pride to know that I was serving in the best Air Force, with the best professionals, the world has ever seen."

After serving, Troy joined United in 2015 and has loved it ever since. He believes this profession allows us to connect families together and provide a multitude of experiences for our customers. They get to see the world. The most rewarding part of his job is when he sees joy on a customer's face.
Thank you for your service, Troy!
Fred "Motown" Crowell, ORD Lead Ramp Service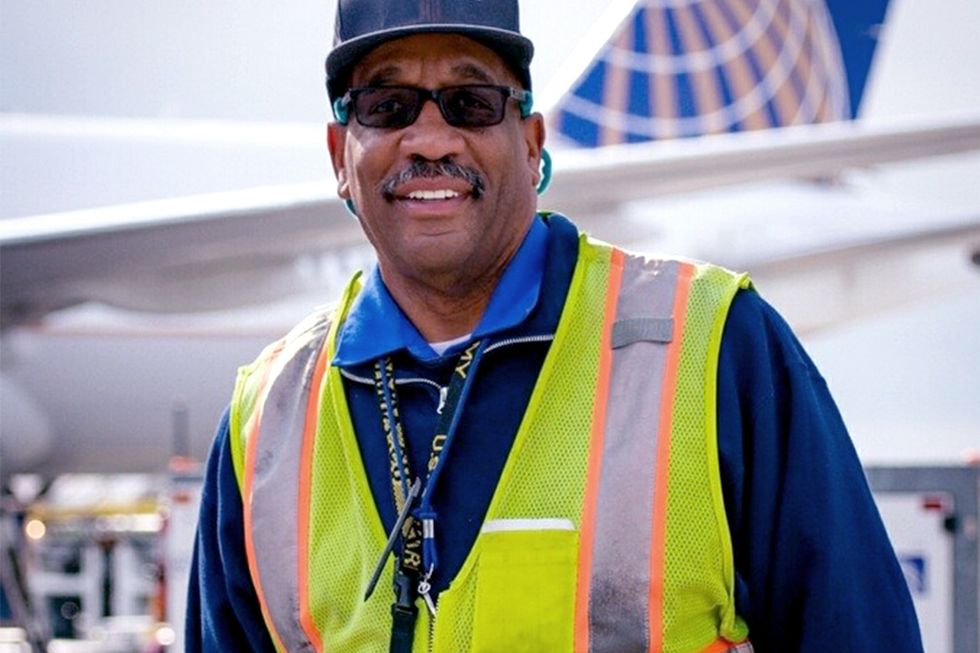 Motown served in the U.S. Army from 1969 to 1970. Motown grew up in Detroit and aspired to follow in his brother's footsteps by applying to a job at United. Just after he was hired, he was drafted to the Army and was on active duty in Vietnam. His unit was the first to invade Cambodia. His unit that served together still meet up every year in Washington D.C. at the Vietnam Memorial.

When he returned home, he returned to United and has been here for 53 years. Over the years, he's been able to travel with his family around the world and even take his wife back to Vietnam and show her where he was stationed.
Thank you for your service, Motown!
Garrett West, Regional Director Aircraft Maintenance ORD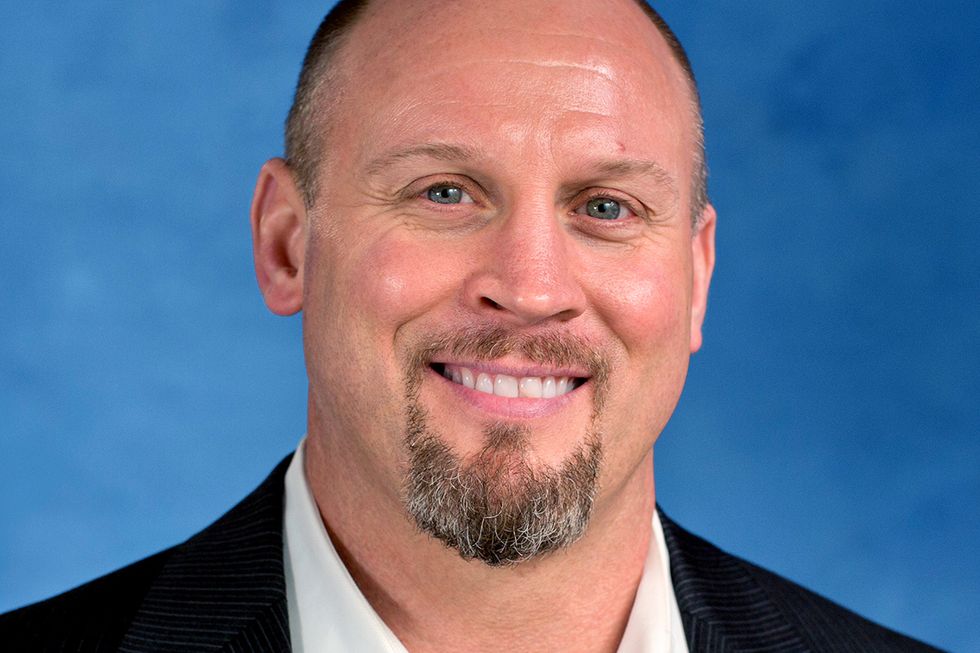 Garrett served in the U.S. Marines for 7 years and 1 year in active reserves. From childhood, he had always dreamed of becoming a United States Marine. He has been grateful to serve with many different people from all types of backgrounds. And, he has many fond memories and experiences of cruising the Mediterranean when he was part of the Marine Amphibious Ready Group. He says, "Having the honor to wear the EGA (the Marine emblem that includes an Eagle, Globe and Anchor) and to represent and serve our great nation is beyond words."

Garret began his career at United as a frontline technician and has worked to a Hub leader. He says, "As we all press on and continue to work through challenges, the tenacity of our employees across the board and working alongside so many dedicated people has done nothing but instill confidence in our future."
Thank you for your service, Garrett!
Pete DeLeon, ORD Lead Customer Service Representative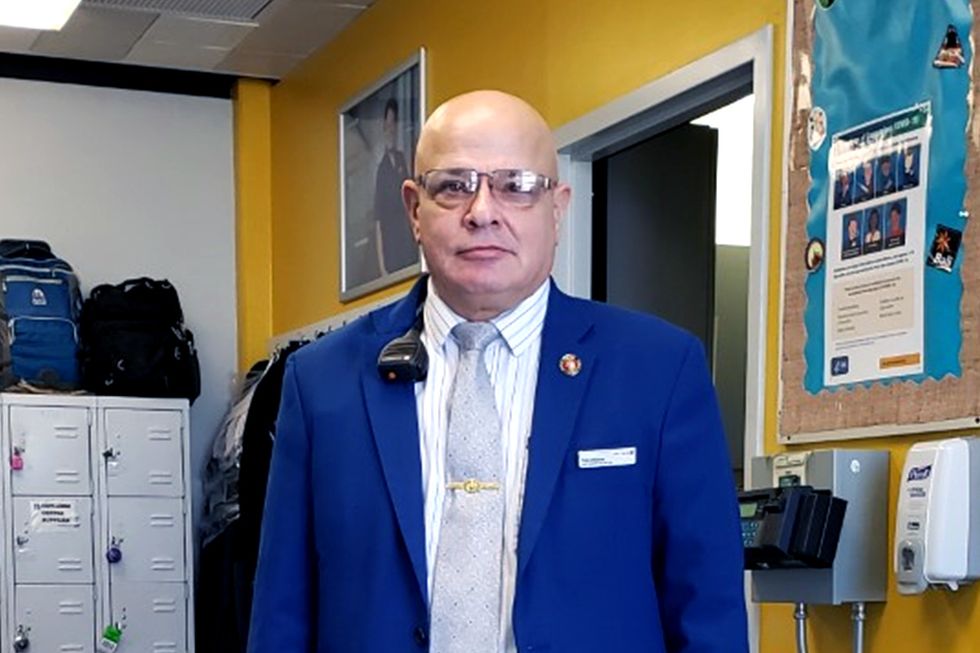 Pete served in the U.S. Marines from 1977 to 1984. He grew up in a military family and had a desire to join early on. During his time in the Marines, he traveled all over the world, including to the American Embassy in Cyprus; Lima, Peru and Okinawa, Japan. He has a great sense of pride for his time in the service and feels grateful that he could give back to his country.

After the Marines, Pete joined United 33 years ago. He has held many roles in various places across the system. First, he was a load planner in Miami, then moved to New Orleans where he was the chief coordinator during Hurricane Katrina. Pete says, "I thoroughly enjoy what I do on a daily basis, working with and assisting customers. I enjoy the people I work with I look forward to coming to work on a daily basis as every day is different at the airport."
He says the Marines taught him how to be professional, treat people with respect and to make quick decisions when necessary. He always goes the extra mile for customers and colleagues.
Thank you for your service, Pete!
Steve Driver, ORD Customer Service Representative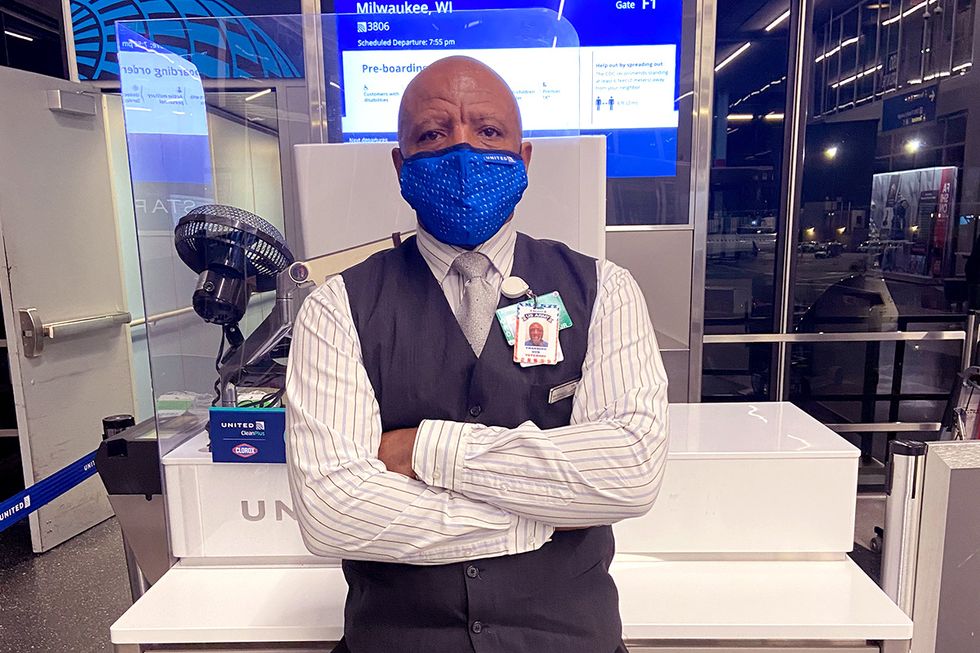 Steve served in the U.S. Army for 20 years from 1976 to 1996. He says, "It was my honor to serve my country. I was very proud to be a part of the U.S. Army and protecting my country. The camaraderie was amazing. The way my unit worked together to complete missions was not like anything I've ever been a part of before. Wearing the uniform gave all of use a sense of pride." He has worked with United for over 23 years and he describes his time as very rewarding. He enjoys working with his coworkers and learning about the industry every day.

Thank you for your service, Steve!
Jim Herrera, ORD Lead Customer Service Representative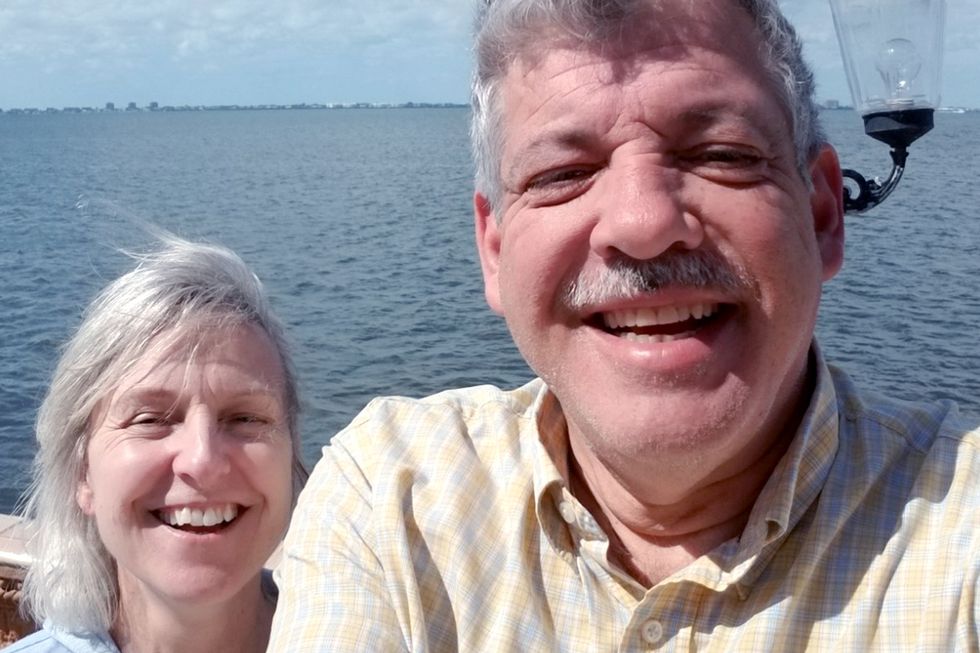 Jim Herrera served in the U.S. Marines Reserve from 1976 to 1985. Though he served after the Vietnam war, he saw the impact of that on his fellow veterans. Over time, he has seen a great shift in positive support for veterans and he is very grateful for that. He has been with Untied for over 42 years. He is grateful for the stability his career at United provides for him to do what he loves and raise his family.

Thank you for your service, Jim!
Session Martin, ORD Lead Customer Service Representative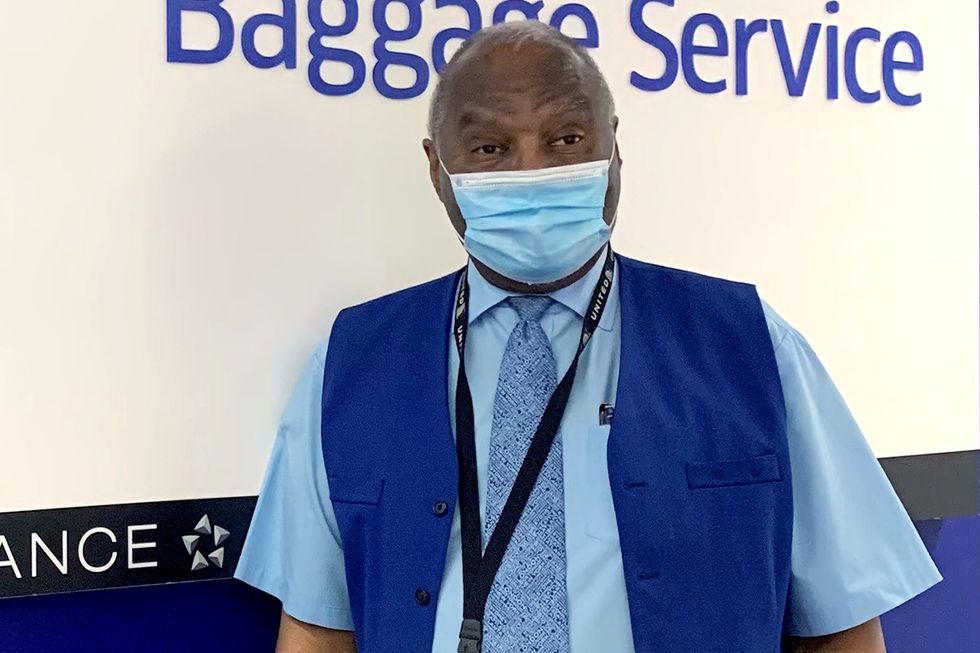 Session served in the U.S. Army for 3 years and 9 months. He says that his time in the service means everything to him. He is proud to have been part of the team and did his duty to preserve our lifestyle in America. "I feel like I owned that to my country. If I had to do it again, I absolutely would," says Session. Even after 51 years at United, Session still says he is having a good time, he enjoys coming to work every day. His favorite part is connecting with the customers and networking with people.

Thank you for your service, Session!
Troy VanderWeyden, DCA First Officer B777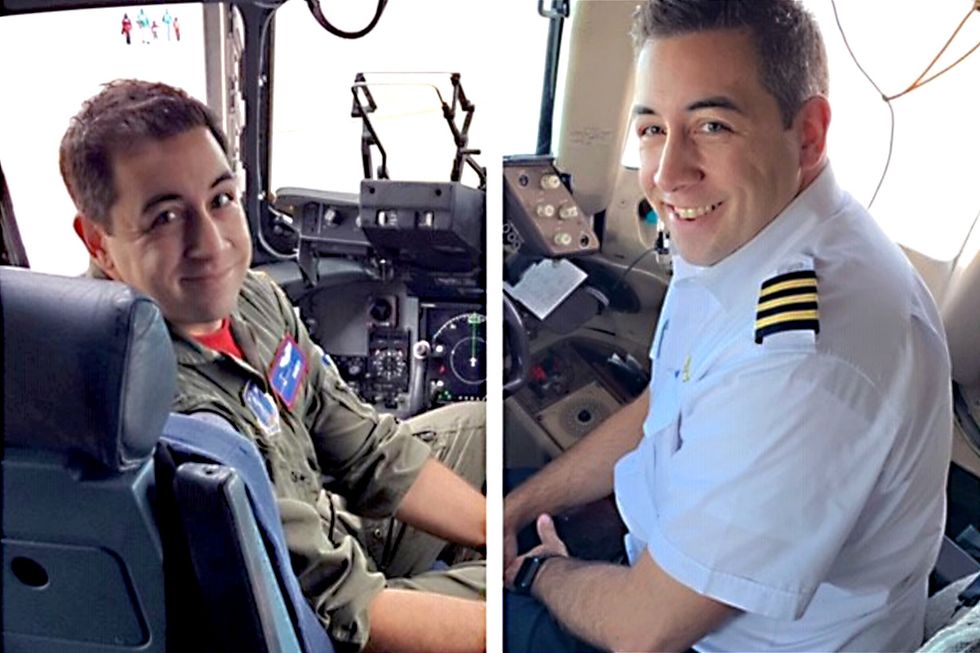 Troy has been flying the Air National Guard for the past 10 years. His missions include aeromedical evacuations, strategic delivery of troops and cargo across the globe, as well as humanitarian aid flights. Five years ago, his lifelong dream was fulfilled when he was hired by United. A special family connection is that his father is also a United pilot, Captain Alan VanderWeyden.

Troy shares, "United is extremely accommodating and appreciative of my and everyone's military obligations and offers endless support. The DCA Flight Operations has a strong relationship with the West Virginia Air National Guard and reflects highly on the Flight Operations folks and our personnel in the unit."
Thank you for your service, Troy!
Scott Kirby, CEO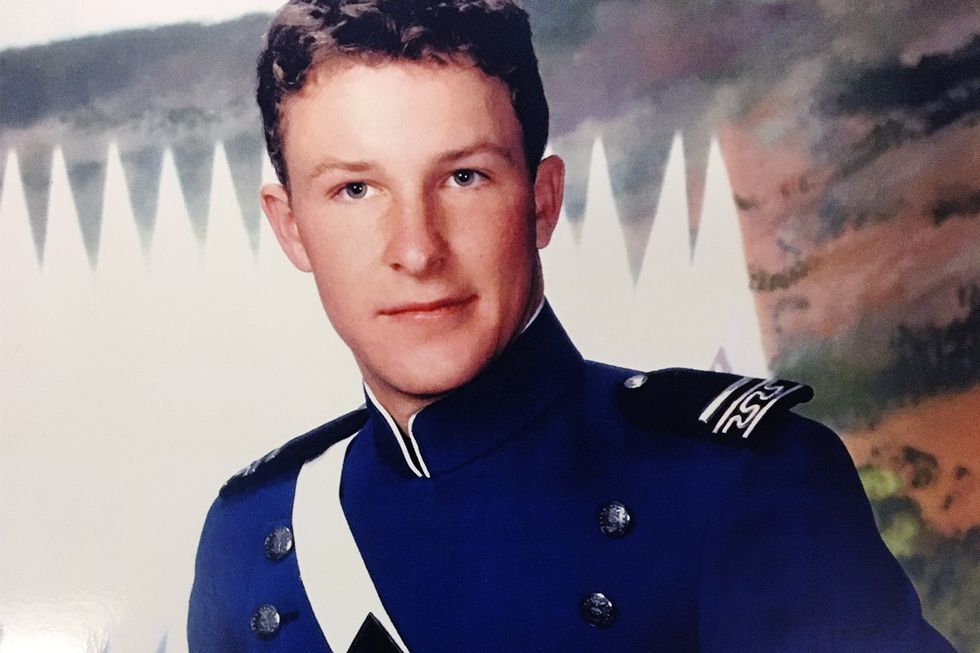 'No excuses.' Fellow U.S. Air Force Academy grads are familiar with a lesson in leadership that I still apply in my work today.

This simple saying teaches freshmen cadets to take responsibility in solving problems, no matter whose fault it is. At @United I see this mantra in action every single day. Not one United team member caused this current crisis, but we are all 100% focused on solving the impact it has had on our company. Veterans Day is the perfect reminder that the thousands of veterans at our company — including the colleagues in these photos — are part of that charge. It's an honor to have so many veterans in our ranks.
We're proud to launch a redesigned version of our United app to make it easier for customers with visual disabilities to manage all aspects of day-of travel, including check-in, viewing reservation details and flight status, bag tracking and more.
This latest version of our app is now available to both Android and iOS users, and it offers increased color contrast and more space between graphics. Furthermore, we have reorganized how information is displayed and announced to better integrate with screen reader technologies like VoiceOver and TalkBack, which are built into most handheld devices. By restructuring the way the information is organized on the app, screen readers are better able to convert text to audio in the proper, logical sequence, allowing customers to better understand and navigate the app.
"The parts of the travel experience that we all take for granted like checking luggage, getting your flight status and accessing a boarding pass can still be a challenge for someone with a visual disability," said EVP of Technology and Chief Digital Officer Linda Jojo. "These new accessibility enhancements are part of our continuing commitment to level the playing field, unlock all the customer benefits of our app and give people with disabilities more independence while traveling."
Senior Accessibility Analyst Ray Campbell is a member of United's digital team who's visually impaired and sits on the board of the American Council of the Blind. He played a key role in helping us redesign the app. He even put the app to the test as seen in this video.
"Optimizing mobile apps for tools such as VoiceOver and TalkBack has been a game changer, allowing people with visual disabilities to fully utilize smartphone technology in their daily lives," said Ray. "It's just as important for someone with a visual disability to easily access day-of-travel information and features as for any other customer. Improving the accessibility of the United app, helps us truly live out United's mission of caring for all customers."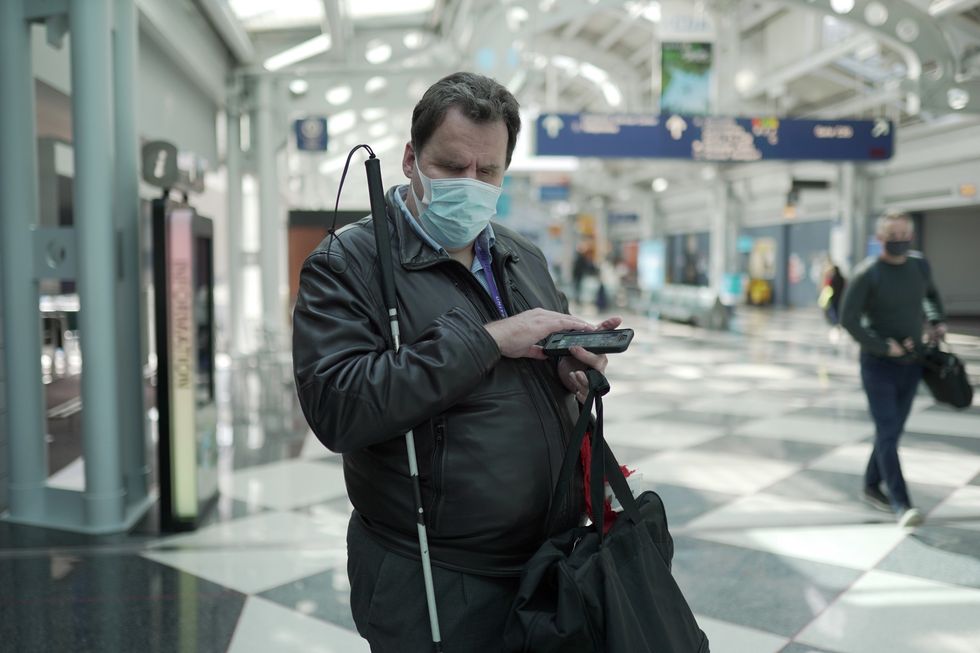 United's Senior Accessibility Analyst Ray Campbell using the mobile app at Chicago O'Hare International Airport.
Beyond the accessibility changes, our digital team enhanced the current offering while keeping the features that helped the app win a Webby People's Voice award in 2019.
For our MileagePlus® program members, the app now features a refreshed account experience for members to easily check balances, track Premier® progress, explore MileagePlus benefits, access past activity and more, all in one place.
The airline is also expanding a popular feature previously only accessible to MileagePlus members. Now, all 37 million customers who have the United app will see a contextualized home screen starting 48 hours before their flight which provides dynamic updates based on where a customer is in their travel journey. For example, customers can see the boarding status of their flight on their homescreen, access personal device entertainment onboard with one click, find a link to a map with gate-to-gate directions for connecting flights and click a quick access button to track any checked bags upon arrival.
We made slight tweaks to navigation based on customer feedback to make the app more intuitive, including making the bottom navigation persistent throughout the app. Another example is the "More" menu, which was reorganized and now contains the "Inbox" feature, which includes timely messages about boarding announcements, gate changes and other travel updates.
Customers will notice a new color palette that's consistent with the refreshed branding the airline debuted in 2019. United's digital team also made subtle design adjustments to make things more consistent and easier to find, like always using a purple bar to highlight the main call-to-action on a page and ensuring alerts and flight status icons appear the same way in every page on the app.
All of these changes are underpinned by a new back-end platform, which will ultimately make the app faster and more responsive.
The redesigned app is now available to download for iPhone®, iPad® and iPod touch® devices (as an iPhone app) and for Android devices.
Scroll to top