48 Hours in Raleigh: Where to Eat and Drink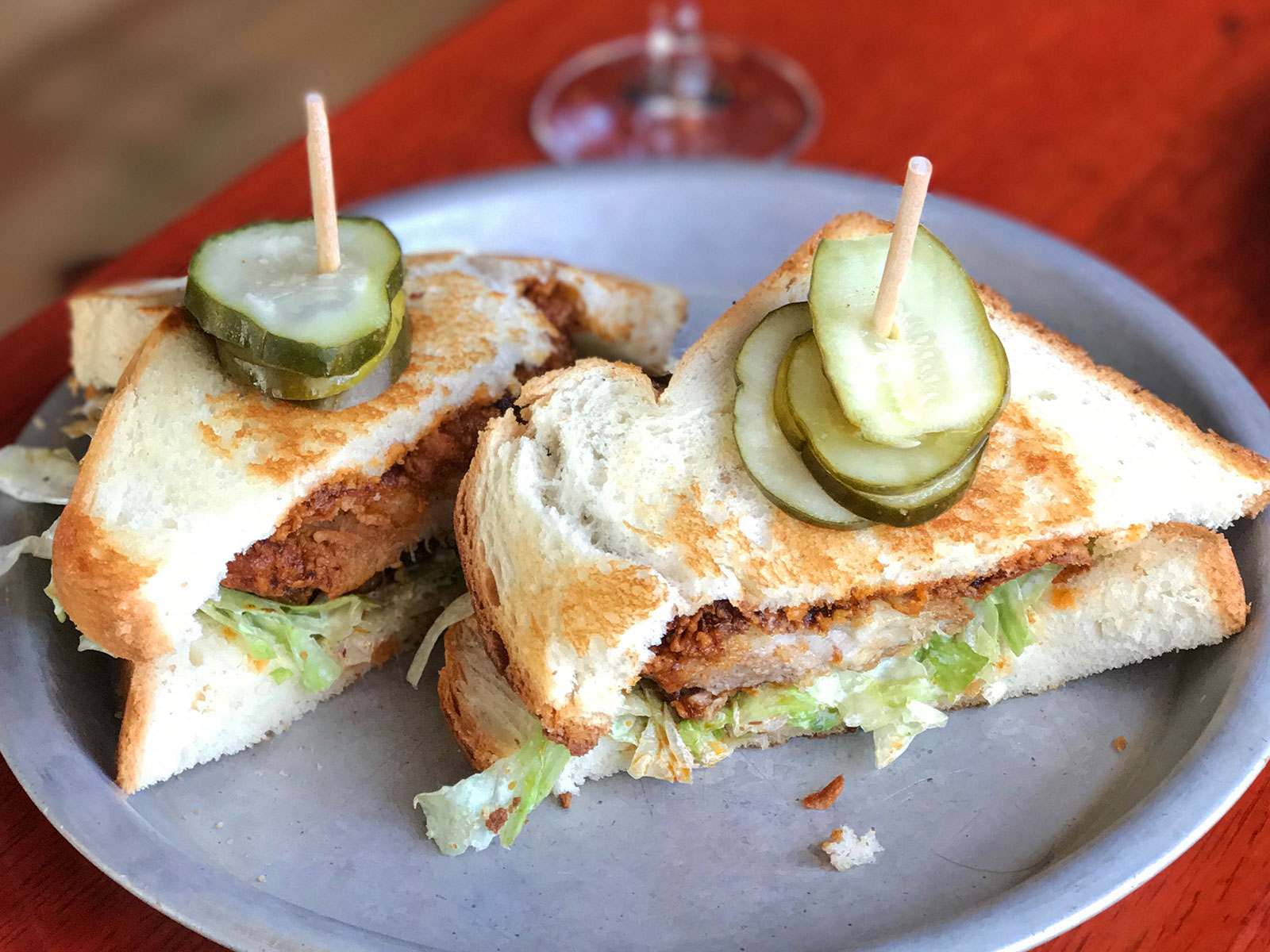 As North Carolina's capital city, Raleigh has it all: a thriving downtown, several notable music venues, sports teams for days, an exploding arts community and, as of late, a growing culinary scene that rivals its neighboring Southern cities—going way beyond shrimp and grits, biscuits and pimento cheese.
Most visitors tend to sandwich Raleigh and Durham into one area simply because of the airport's name, "Raleigh-Durham International Airport," but let it be known that Raleigh has a shining personality of its own—and quite frankly, some of the most notable chefs in the South who continue to pave the way. "It's such an amazing time for food in Raleigh," says chef Ashley Christensen. Poole's, Christensen's first restaurant situated in downtown, will celebrate its 10-year anniversary on December 13. "In that time, we've seen a real boom of new restaurants with unique perspectives that have really enriched our community," she adds. "It's been tremendously energizing as a chef. We used to look beyond Raleigh for inspiration—to big cities like New York or San Francisco—but these days we have so much to inspire us right within our own city."
If that's not enough to prompt a quick trip to Raleigh, well, here's a 48-hour eating and drinking guide that will.
Day one
With so many direct flights into RDU daily, you should have no problem arriving shortly after noon, if not earlier, to start the weekend off right. Head directly downtown for one reason only: Christensen's hyped fried chicken and a glass of Champagne at Beasley's Chicken + Honey (237 S Wilmington St.). Whatever you do, don't forget to order a side of pimento mac-n-cheese custard—it's worth every calorie consumed. Just around the corner is 42 & Lawrence (134 E Martin St.), a science lab-meets coffee shop, where a pick-me-up is in store. The draft latte, crafted with locally sourced milk, cold brew and house-made vanilla syrup, resembling the "creaminess of a milkshake," is all the rage—or sip on a refreshing coffee soda if the weather permits. A brisk stroll downtown is mandatory to survive the remainder of the day.
Brewery Bhavana (218 S Blount St.) is anything but an ordinary brewery. Co-Owner Van Nolintha and head brewery Patrick Woodson brought to life a beautiful space that serves as a brewery, dim sum restaurant, book store and flower shop, all in one. Sit at the gorgeous marble top bar and throw back a "Grove," the most delicious, cloudy Double IPA you'll ever taste. Order the scallion pancakes and don't share with anyone. Trust us, you'll want to slurp up every scoop of oxtail and bone marrow as you weep for joy (plus a few steamed buns and dumplngs). Nolintha also owns Bida Manda next door, one of the country's very few Laotian restaurants. If time allows, peek inside and order the best pina colada in the South. The secret? It's made with fresh juice and coconut cream.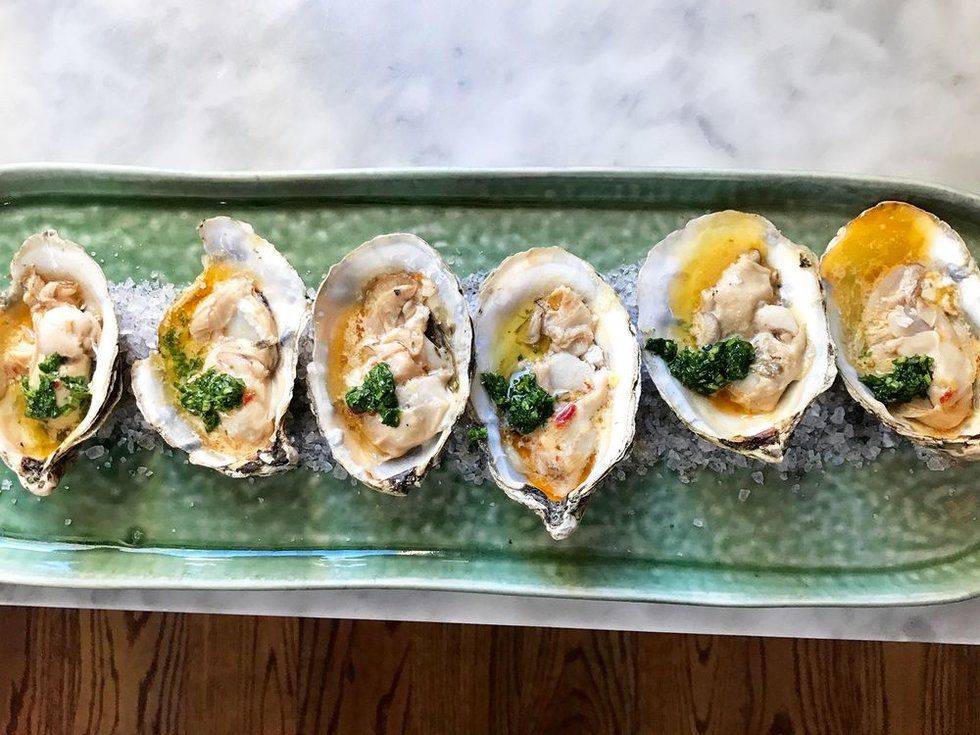 Once hunger strikes, make your way to Death & Taxes (105 W Hargett St.), Christensen's latest outpost with a focus on wood-fired cooking. Roasted oysters, grilled North Carolina fish and embered veggies will leave you feeling giddy inside. Watts & Ward (200 S Blount St.), a swanky underground speakeasy, is an exceptional place for a proper Negroni and jazz music after dinner. Andust down the street, Gallo Pelón Mezcaleria (106 S Wilmington St.), North Carolina's first mezcal-centric bar, offers an award-winning list of rare mezcals and an innovative cocktail list.
Day two
Look no further than Big Ed's (220 Wolfe St.), a downtown staple since 1989, for a quintessential Southern breakfast. Salt-cured country ham and red eye gravy served alongside fresh tomatoes, eggs and a mouthwatering homemade buttermilk biscuit is a combination you won't soon forget. On the sweeter side, hot cakes (pancakes) the "size of a hubcap" made with cake batter exist and are everything you'd imagine.
For beer geeks, spend some time getting hungry again while making your way through Raleigh Beer Garden's (614 Glenwood Ave.) entire room dedicated to North Carolina beers. If you're lucky, they may even have Foothills Brewing's Sexual Chocolate Imperial Stout, a beer that sells out in Winston-Salem the day it's released. And if the sun's out, the rooftop garden is the perfect place to throw back a few cold ones.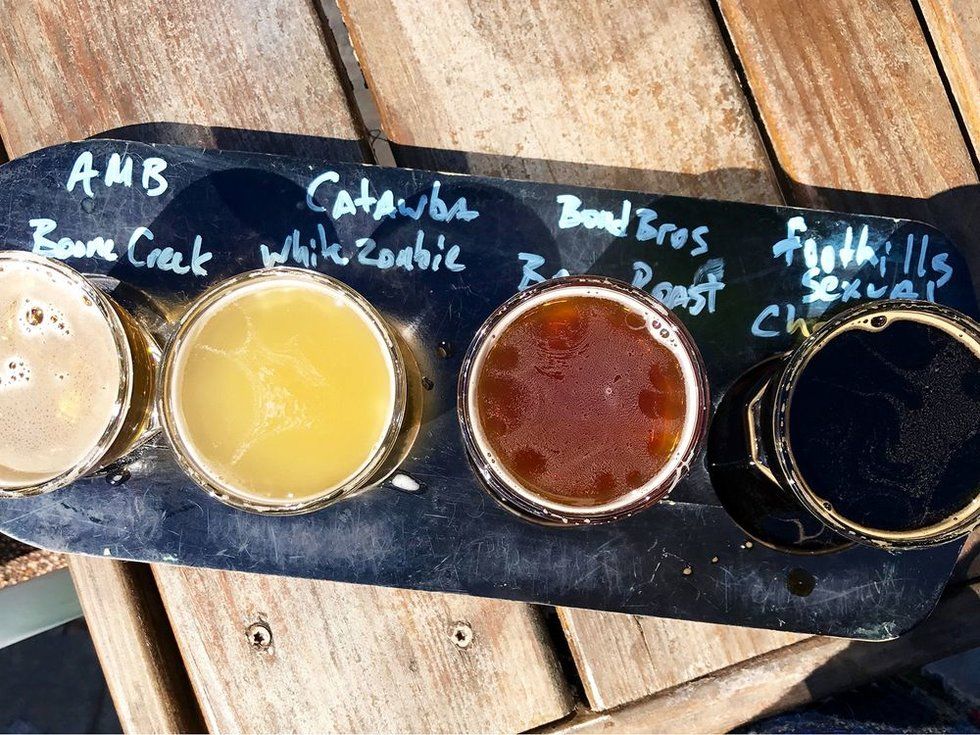 Tonight's dinner is a toss-up between Scott Crawford's Crawford and Son (618 N Person St.) and Steven Devereaux Greene's eight-course Kaiseki tasting menu at Herons (100 Woodland Pond Dr.). The decision making is simple; casual and cool or fine dining? We'll let you decide your dinner fate based on the below:
Scenario one. Venture to Raleigh's historic Oakwood neighborhood and post up at The Station (701 N Person St.), housed in an old Amoco gas station, for pre-dinner libations and a charcuterie board. Crawford & Son is just across the street, so mosey over when its time. Note that reservations are strongly recommended for this hotspot. Start with a "Lemongrass Gimlet" and order everything under the "raw" section. No, seriously, do this now. The Yukon potato chowder with crispy oysters and ham; Kabocha squash with mushrooms and farmers cheese; and cornbread pudding with onion marmalade and pecans showcase Crawford's seasonal and down-home approach to cooking. But save room for dessert, the olive oil cake with goat cheese is out of this world. Just next door, William & Company (616 N Person St.), specializing in locally sourced cocktails, will satisfy all post-dinner nightcap cravings.
Scenario two. Herons, located in the Umstead Hotel and Spa in neighboring Cary, is arguably one of the most immaculate dining experiences in all North Carolina. Executive chef Steven Devereaux Greene concocts whimsical, gastronomic bites that tell a story through taste and texture, so you'd be a fool not to explore his eight course Kaiseki menu. The 62-degree egg with grit chips and uni is a mainstay for obvious reasons, but each dish and presentation will delight and surprise every step of the way. Bonus: on the way to Herons, stop at La Farm Bakery (4248 NW Cary Pkwy.) to score a few of baker Lionel Vatinet's coveted white chocolate mini baguettes.
Day three
Rise and shine, as you've still got a few more spots to hit. Start strong with the "Pedro," a giant, fluffy biscuit filled with house made chorizo, egg, avocado, ranchero sauce and habanero cheddar from The Pharmacy Cafe (702 North Person St.), where you can also pick up your prescription drugs. It's wise to use the top portion of the biscuit as a vehicle for house made jams via the jam bar. Next, hit Videri Chocolate Factory (327 W. Davie St.) and sip on a frozen hot chocolate while shopping for the best edible souvenirs around.
A departure lunch at Garland (14 W Martin St.), helmed by James Beard Award-nominated chef and musician Cheetie Kumar, is a no-brainer. Sip on the "Dalai Palmer," Kumar's take on an Arnold Palmer, while noshing on flavorful warm hummus, a pork loin bahn mi and a spicy chili peanut cucumber salad. It's the most delicious and not-too-aggressive way to end any trip to Raleigh.
This article was written by Jenn Rice from Food & Wine and was legally licensed through the NewsCred publisher network. Please direct all licensing questions to legal@newscred.com.
United agrees to purchase 1.5 billion gallons of sustainable aviation fuel (SAF) over 20 years - which is one and a half times the size of the rest of the world's airlines' publicly announced SAF commitments combined
CHICAGO and DES PLAINES, Ill., Sept. 9, 2021 /PRNewswire/ -- United and Honeywell today announced a joint multimillion-dollar investment in Alder Fuels – a cleantech company that is pioneering first-of-its-kind technologies for producing sustainable aviation fuel (SAF) at scale by converting abundant biomass, such as forest and crop waste, into sustainable low-carbon, drop-in replacement crude oil that can be used to produce aviation fuel. When used together across the fuel lifecycle, the Alder technologies, coupled with Honeywell's Ecofining™ process, could have the ability to produce a carbon-negative fuel at spec with today's jet fuel. The goal of the technologies is to produce fuel that is a 100% drop-in replacement for petroleum jet fuel.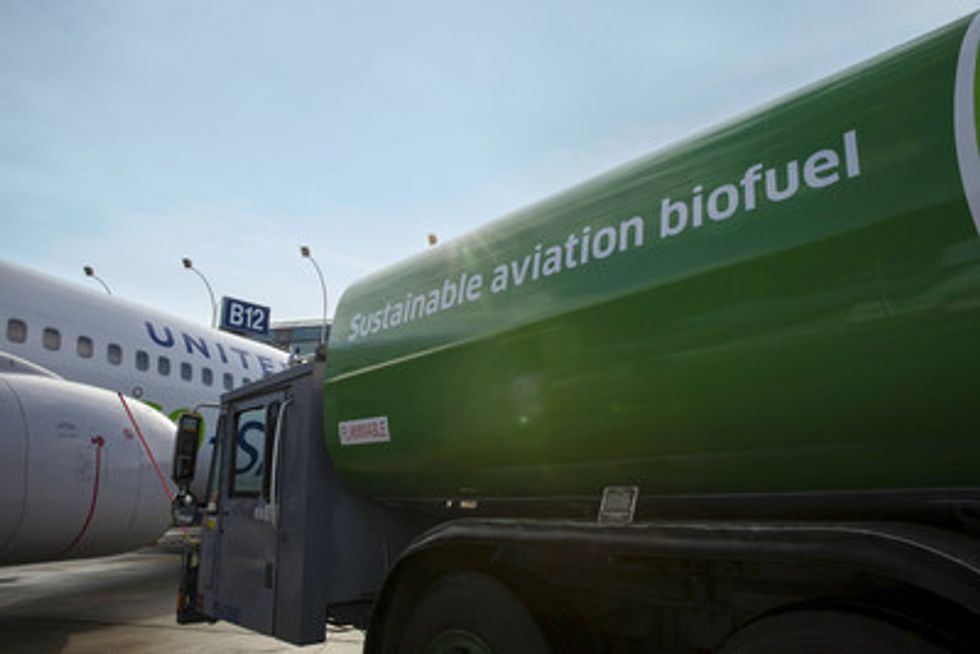 As part of the agreement, United is committing to purchase 1.5 billion gallons of SAF from Alder when produced to United's requirements. United's purchase agreement, which is one and a half times the size of the known purchase commitments of all global airlines combined, makes this easily the largest publicly announced SAF agreement in aviation history. United's purchase agreement with Alder also surpasses the previous record set by the airline in 2015 through its investment in Fulcrum BioEnergy with its option to purchase up to 900 million gallons of SAF.
"Since announcing our 100% green commitment in 2020, United has stayed focused on decarbonizing without relying on the use of traditional carbon offsets. Part of that commitment means increasing SAF usage and availability since it's the fastest way to reduce emissions across our fleet. However, to scale SAF as quickly as necessary, we need to look beyond existing solutions and invest in research and development for new pathways like the one Alder is developing," said United CEO Scott Kirby. "United has come further than any other airline making sustainable travel a reality by using SAF to power flights. Our leadership gives customers confidence that they are flying with an airline that recognizes the responsibility we have to help solve climate change."
"As a pioneer of the SAF market with UOP Ecofining™ technology, our work with United and Alder on this new technology will help transform the industry and support the growth of a zero-carbon economy," said Darius Adamczyk, Honeywell chairman and chief executive officer. "This solution will not only advance United's SAF commitment but can help the aviation industry meet its commitments to decouple increases in carbon emissions from growth in passengers."
According to the U.S. Department of Energy (DOE), U.S. forestry residues and agricultural residues alone could provide enough biomass energy to generate more than 17 billion gallons of jet fuel and displace 75% of U.S. aviation fuel consumption. If the U.S. were to broadly adopt regenerative agricultural practices, which capture more carbon in healthier soil compared to traditional methods, the U.S. could generate an additional seven billion gallons of SAF, which would completely replace the U.S.'s current fossil jet fuel consumption.
Alder's technology and demand for its fuel from the aviation industry create a large new market for biomass from regenerative practices. Use of this biomass further enables Alder's production process to be carbon negative over the fuel's lifecycle.
"Aviation poses one of the greatest technology challenges for addressing climate change and SAF has demonstrated the greatest potential. However, there is insufficient raw material to meet demand," said Bryan Sherbacow, CEO of Alder Fuels and senior advisor to World Energy, the company that owns and operates the world's first SAF refinery. "Alder's technology revolutionizes SAF production by enabling use of widely available, low-cost and low-carbon feedstock. The industry is now a major step closer to using 100% SAF with our drop-in fuel that accelerates the global transition to a zero-carbon economy."
Prior to founding Alder, Sherbacow built the world's first SAF refinery utilizing Honeywell's technology and subsequently contracted with United, enabling the airline to become the first globally to use SAF in regular operations on a continuous basis. Since then, United has purchased more SAF than any other airline and, with this agreement now, has more than 70% of the airline industry's publicly announced SAF commitments. Alder's research is supported by the U.S. Defense Logistics Agency, the DOE and a partnership with DOE's National Renewable Energy Laboratory (NREL), focused on developing technology to process organic waste and sustainable, non-food plant material into carbon-negative transportation fuels.
Honeywell innovation established the SAF market with its UOP Ecofining process, which is the first technology used to maximize SAF production for commercial aviation. Building on Honeywell's focus to create sustainable technology, Honeywell will utilize its expertise and proven process of developing sustainable fuels alongside Alder, applying proprietary hydroprocessing design to the process to jointly commercialize the technology. Commercialization is expected by 2025. This announcement is a clear example of how Honeywell's Sustainable Technology Solutions business can partner with early-stage companies and help them scale faster, access customers and advance research and development to help drive sustainability at the global level.
United's joint investment in Alder is the latest by United Airlines Ventures, a venture fund launched earlier this year that focuses on startups, upcoming technologies, and sustainability concepts that will complement United's goal of net zero emissions by 2050 -- without relying on traditional carbon offsets. In 2020, United became the first airline to announce a commitment to invest in carbon capture and sequestration and has since followed with investments in electric vertical takeoff and landing aircraft and 19-seat electric aircraft that have the potential to fly customers up to 250 miles before the decade's end.
About United
United's shared purpose is "Connecting People. Uniting the World." For more information, visit united.com, follow @United on Twitter and Instagram or connect on Facebook. The common stock of UAL is traded on the Nasdaq under the symbol "UAL".
About United Airlines Ventures
United's corporate venture capital fund, United Airlines Ventures, allows the airline to continue investing in emerging companies that have the potential to influence the future of travel. The new fund will concentrate on sustainability concepts that will complement United's goal of net zero emissions by 2050 -- without relying on traditional carbon offsets -- as well as revolutionary aerospace developments and innovative technologies that are expected to create value for customers and United's operation. For more information about United Airlines Ventures, please visit https://www.united.com/ventures.
About Honeywell
Honeywell (www.honeywell.com) is a Fortune 100 technology company that delivers industry-specific solutions that include aerospace products and services; control technologies for buildings and industry; and performance materials globally. Our technologies help aircraft, buildings, manufacturing plants, supply chains, and workers become more connected to make our world smarter, safer, and more sustainable. For more news and information on Honeywell, please visit www.honeywell.com/newsroom.
About Alder Fuels
Alder Fuels, founded by biofuel and aviation industry entrepreneur Bryan Sherbacow, is a process technology and project development company in the low-carbon energy industry. Alder is commercializing a process to produce crude oil that is carbon negative, scalable and cost-competitive with the petroleum it replaces. Critical to rapid, world-scale deployment, the process will be compatible with the existing petroleum refining and logistics infrastructure. The company's collaboration with United Airlines and Honeywell UOP is expected to propel use of new forms of biomass to power commercial aircraft, reduce fossil fuel consumption and commercialize technologies benefiting the flying public. It builds upon a decade-old relationship among the stakeholders in pioneering commercialization of industry-leading SAF technology. For more information about Alder Fuels, visit http://www.alderfuel.com/.
Forward Looking Statement
Safe Harbor Statement under the Private Securities Litigation Reform Act of 1995: Certain statements in this press release are forward-looking and thus reflect our current expectations and beliefs with respect to certain current and future events and anticipated financial and operating performance. Such forward-looking statements are and will be subject to many risks and uncertainties relating to United's and Honeywell's operations and business environment that may cause actual results to differ materially from any future results expressed or implied in such forward-looking statements. Words such as "expects," "will," "plans," "intends," "anticipates," "indicates," "remains," "believes," "estimates," "forecast," "guidance," "outlook," "goals," "targets" and similar expressions are intended to identify forward-looking statements. Additionally, forward-looking statements include statements that do not relate solely to historical facts, such as statements which identify uncertainties or trends, discuss the possible future effects of current known trends or uncertainties, or which indicate that the future effects of known trends or uncertainties cannot be predicted, guaranteed or assured. All forward-looking statements in this press release are based upon information available to us on the date of this press release. Neither United nor Honeywell undertakes any obligation to publicly update or revise any forward-looking statement, whether as a result of new information, future events, changed circumstances or otherwise, except as required by applicable law. United's and Honeywell's actual results could differ materially from these forward-looking statements due to numerous factors including, without limitation, the risks and uncertainties set forth under Part II, Item 1A., "Risk Factors," of United Airlines Holdings, Inc.'s Quarterly Report on Form 10-Q for the quarter ended June 30, 2021 and Honeywell's Annual Report on Form 10-K for the year ended December 31, 2020, as well as other risks and uncertainties set forth from time to time in the reports United Airlines Holdings, Inc. and Honeywell file with the U.S. Securities and Exchange Commission.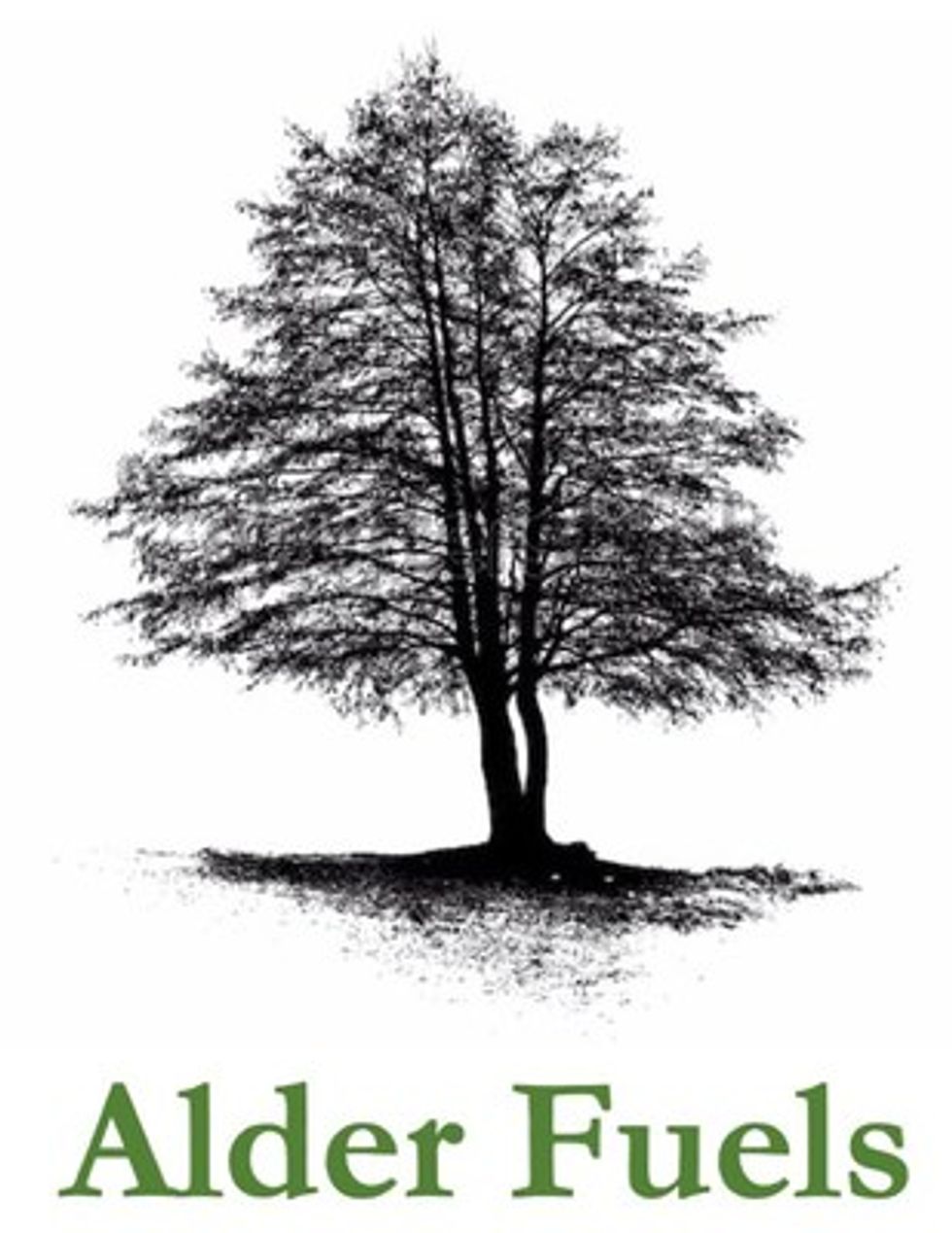 SOURCE United Airlines
For further information: United Airlines Worldwide Media Relations, +1-872-825-8640, media.relations@united.com; Honeywell, Mike Hockey, Mike.hockey@honeywell.com, 832 285 4933; Alder Fuels, Alex Gibson, 803-361-3016, agibson@apcoworldwide.com
CHICAGO, Sept. 1, 2021 /PRNewswire/ -- United (NASDAQ:UAL) will present at the 14th Annual Cowen Global Transportation & Sustainable Mobility Conference on Thursday, September 9. The presentation will begin at 10:30 a.m. CT / 11:30 a.m. ET.
The live webcast will be available on the investor relations section of United's website at ir.united.com. The company will archive the audio webcast on the website within 24 hours of the presentation, and the webcast will be available for a limited time.

SOURCE United Airlines
For further information: United Airlines Worldwide Media Relations, +1-872-825-8640, media.relations@united.com
MileagePlus®Members can donate miles to non-profits providing air travel, medical care and meals to Afghan evacuees through United's mile crowd-sourcing platform, Miles on a Mission
CHICAGO, Aug. 31, 2021 /PRNewswire/ -- United today announced that its MileagePlus members can help in the Afghanistan relief effort by participating in the airline's mile-raising platform, Miles on a Mission, and donate to three non-profit organizations that are using air travel to transport and support Afghan citizens. As part of this campaign, United will match all donations up to five million miles.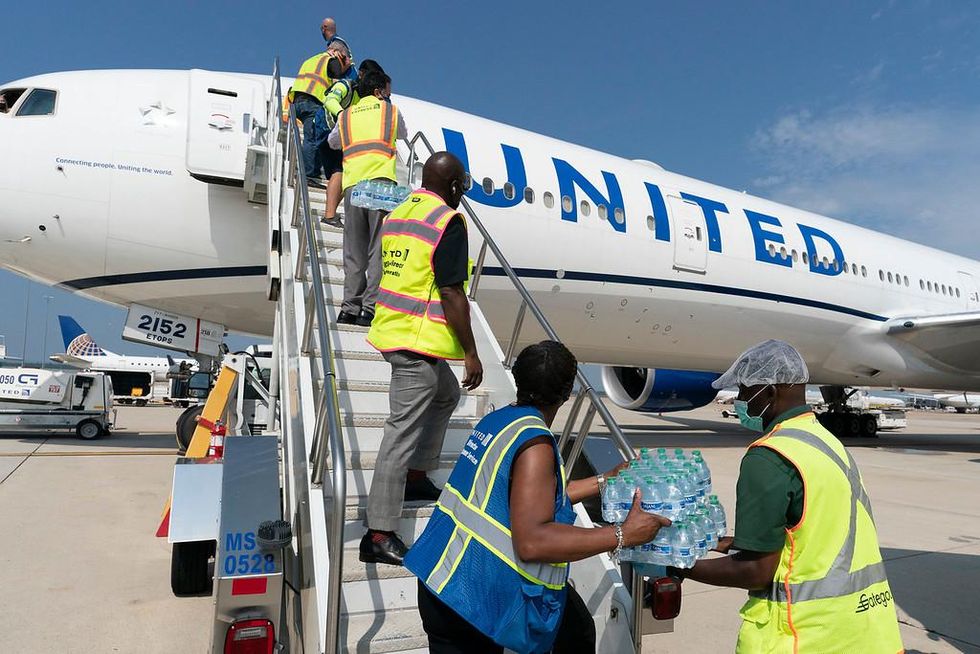 For the last week, United has directly supported the Department of Defense and its mission to transport Afghan evacuees to the U.S.
Participating non-profits, include:
Miles4Migrants: A non-profit that is using miles to book air travel for Afghans who have left their home country, and need flight assistance to reach their final destination.
Americares: A health-focused relief and development organization mobilizing medical professionals to provide in-flight medical care on United relief flights to the U.S.
World Central Kitchen: A food-focused, global relief organization that will provide meals to Afghan refugees as they arrive at various locations across the world.
"United has been proud to put our expertise to work and partner with the Department of Defense over the last week to help urgently evacuate thousands of people from Afghanistan," said Suzi Cabo, managing director of global community engagement, United Airlines. "We're now ready to offer our MileagePlus community the opportunity to support those organizations that are providing critical support to those Afghans and their families that risked their own lives to help our servicemen and women. We know our most loyal customers will step up to support those in need because they always do."
United's mile-raising campaign is an extension of the airline's ongoing collaboration with Americares, World Central Kitchen and Miles4Migrants to support the Afghanistan relief efforts. Medical professionals from Americares have joined United volunteers on several of the airline's recent relief flights to bring Afghan refugees, American citizens and service members to the U.S. United has also supported the efforts of World Central Kitchen at Washington Dulles International Airport as they provide comforting meals for all Afghan evacuees arriving in the U.S.
In addition to helping transport Afghan refugees to the U.S., United is working with partner organizations to help support the thousands of refugees who will need to be resettled across the country once they have been fully processed by the U.S. Government. United is partnering with Miles4Migrants to provide critically needed air travel to fly Afghan citizens from several military bases in the U.S. to their final destinations.
"Like so many, we have been watching the tragic situation in Afghanistan unfold, and are working to support Afghans in their time of need however possible," said Andy Freedman, co-founder and managing director at Miles4Migrants. "We are grateful to have the support of MileagePlus members to help us fly as many Afghan refugees and other displaced persons from around the world to safe new homes."
Additionally, United is working closely with Walgreens to ensure the passengers on the airline's relief flights have all the critical personal care items they need to comfortably travel. Walgreens has generously donated personal care and comfort items to United including diapers, disinfecting wipes, feminine hygiene products, baby bottles and more, which are being provisioned onboard United's CRAF flights to the U.S.
So far, United has operated 13 international missions, carrying more than 3,908 U.S. citizens and Afghan evacuees safely to the U.S. More than 8,000 United employees have raised their hands to participate in these missions – working as crew members, onboard translators, volunteer onboard medics, coordinating the complex operation and more. Many of these employees have personal or family ties to Afghanistan and/or are military veterans.
For more information on United's mile-raising campaign, or to donate, please visit donate.mileageplus.com/afghanrefugeesupport.
About United
United's shared purpose is "Connecting People. Uniting the World." For more information, visit united.com, follow @United on Twitter and Instagram or connect on Facebook. The common stock of UAL is traded on the Nasdaq under the symbol "UAL".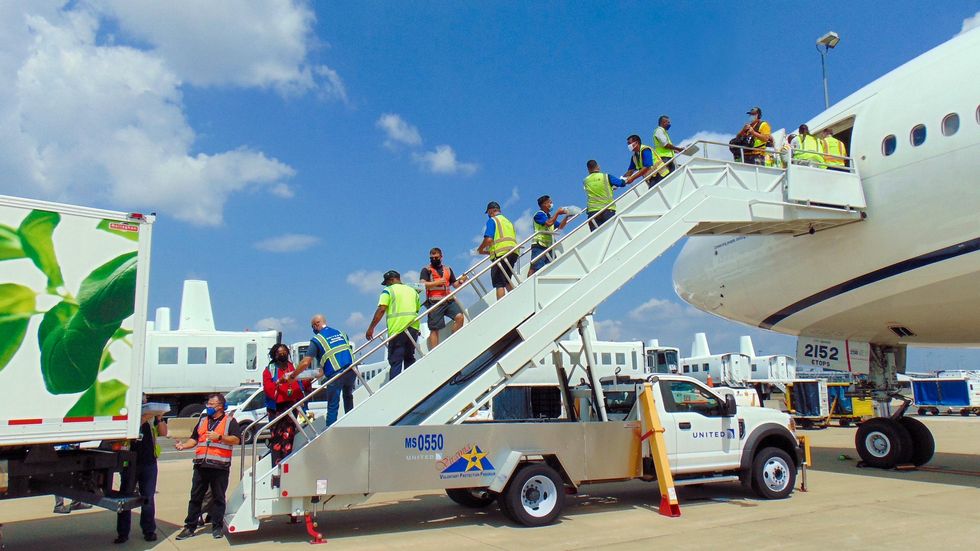 SOURCE United Airlines
For further information: United Airlines Worldwide Media Relations, +1-872-825-8640, media.relations@united.com
Scroll to top