5 tips to get you to your flight, fast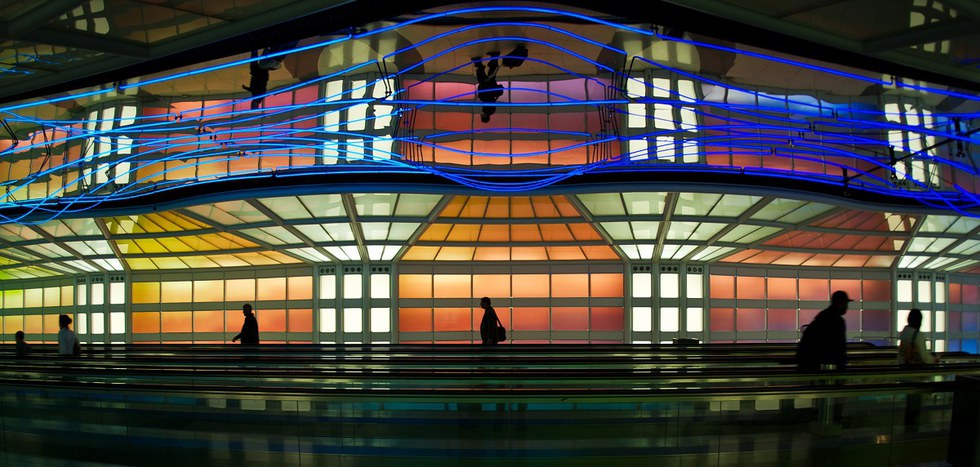 We've all been there before — your departure time is quickly approaching, but you're still stuck in traffic. You finally arrive at the airport ready to make a mad dash to your gate, but you still need to check your bags and go through security. Is there enough time? Fear not, brave traveler, hurrying through the airport is a skill that anyone can learn by following the tips below.

1. Checked in? Check
Check in for your flight up to 24 hours before departure either on the United app or visit united.com.. If you're often in a rush, this one is a must to avoid check-in counter lines and unnecessary delays.
2. Research, research, research
A few days in advance, do a little digging on the airports you're going to be flying through. Check out their websites, or visit united.com to see maps of our primary hubs and destinations. The United app also offers interactive airport terminal maps, so you can easily find a United Club location or locate the nearest burger joint. The more familiar you are with the layout and procedures at a given airport, the easier it will be to breeze through.
3. Pack like a pro
The last thing you want when you're in a rush is a big, cumbersome bag to search through to find what you need. That's why packing like a pro is critical for any airport hurrier. Try to limit carry-on items to the essentials. For extended trips, remember that you might have access to laundry, so multiples of everything may not be needed.
4. Before security, secure yourself
Security is a necessary part of the airport experience for all of us, and being prepared could save you a lot of time. Have your ID ready before you arrive at security, make sure fluids are in clear TSA-approved plastic bags, wear shoes that are easy to take on and off, and pay attention and listen to the TSA agents at all times.
5. Enjoy the amenities around you
Now that you've successfully made it your gate with plenty of time to spare, it's time to enjoy the many amenities around you. Airports aren't meant to just get you from point A to point B anymore. Nowadays, many airports offer travelers everything from yoga rooms and spas to world-class cuisine. If you're seeking relaxation and well-being stop by the yoga room at San Francisco International Airport, or if you're looking to indulge in some of the best Mexican cuisine head to Tortas Frontera by legendary Chef Rick Bayless at Chicago O'Hare International Airport.
Follow these tips and your next trip to the airport could go so smoothly that you won't realize you breezed through until you're sipping on a drink at 30,000 feet. Good luck and happy hurrying.