A guide to the top culinary cities in the U.S.
Great food and culture go together, and if you're planning a visit to one of the cities below you won't be disappointed. You'll find everything from pizza to gourmet, BBQ to soul food, and even healthy fare in these award-winning foodie cities. Our culinary guide serves up 10 picks, all boasting a wide variety of cuisine, and as a bonus, you'll find cultural and calorie-burning activities to do between feasting.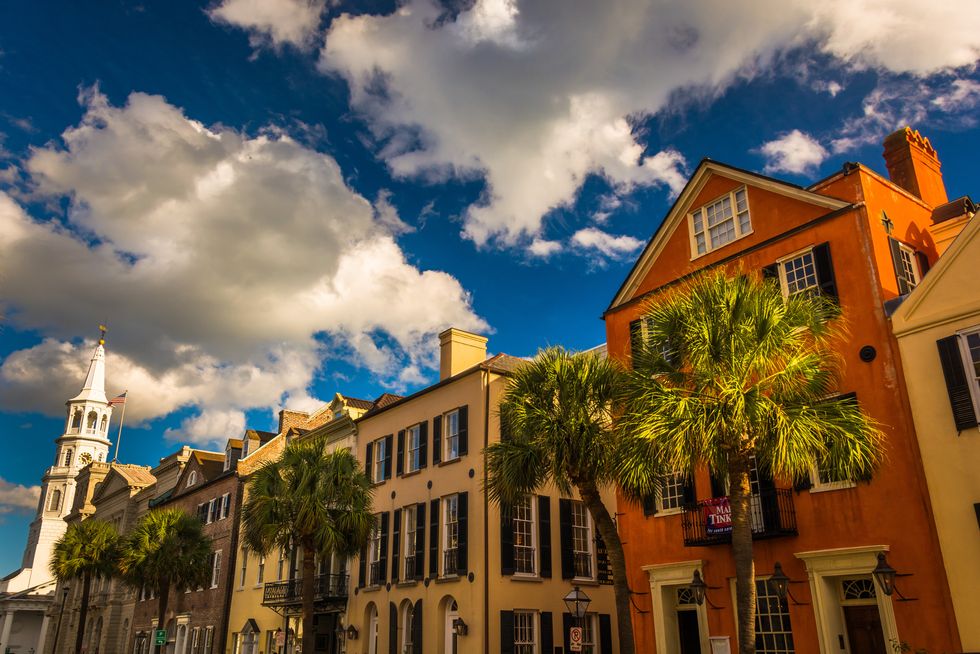 Charleston: Served with graciousness and charm
It's one of the politest, friendliest cities in the U.S., making Charleston's award-winning culinary delights all the more inviting. If you are craving soul food, head to Jestine's, and try the fried catfish with melt-in-your-mouth cornbread. Splurge at Husk, with its superb cuisine, served in a gracious, circa-1893 Queen Anne home. You won't want to miss Charleston's Farmers Market, a 200-year tradition. In between meals, view Rainbow Row's pretty pastel homes, and then relish the sea breeze on Charleston's coast.
Portland, Oregon: Enjoy fresh foods in this green city
The nation's bicycling capital on the Columbia River encourages you to burn the calories it tempts you to consume. Portland's award-winning restaurants are a foodie's dream. At Lincoln Restaurant, Jenn Louis — a farm-fresh chef — makes luscious pasta dishes from scratch. If you can't decide what to eat, sample your way through the year-round Portland Farmers Market. Then explore the progressive city by rented bike, wander Forest Park, or lose yourself in Powell's City of Books.
Honolulu: Ride the surf to local delights
In Honolulu, don't settle for mainland foods Hawaiianized with a pineapple slice. "Nana I ke kumu" means looking to the source within, and many award-winning chefs and growers' markets extend this to food sources. While here, take a dip in Waikiki's waters or walk in the footsteps of royalty at Iolani Palace. Famed Japanese-American chef Roy Yamaguchi of Roy's restaurants opened his restaurant in Honolulu offering international and Hawaii inspired fare. For home-style Hawaiian cooking, head to circa-1946 restaurant Helena's Hawaiian Food.
Austin: Keeping it weird and wonderful
Austin's unofficial motto "Keep Austin Weird" embraces creativity, and that includes the culinary scene. (Austin won the honor of Condé Nast's America's Best Food Cities in 2014.) Food trucks and diners don't take a back seat here. Savor weirdly delicious meals like the hot dog topped with peach salsa at Down Home Diner or a breakfast taco from the food truck Veracruz All Natural. Follow the acclaimed barbecue trail to nostalgic Franklin Barbecue. After you eat, dance off the calories in the Music Capital of the World.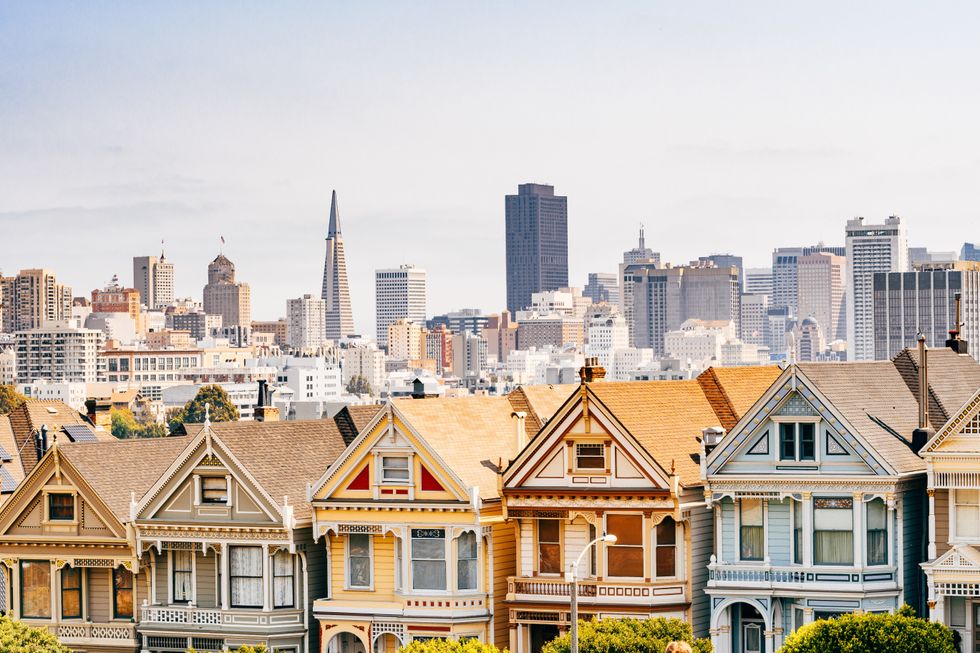 San Francisco: Multicultural foods and festivals
The City by the Bay will capture more than your heart. Watch chefs at work on Avital Tours and then gather for gourmet foods and wine at the Ferry Building Marketplace and Bluxome Street Winery. Some say America's obsession with local food radiates from San Francisco, and in this tradition, Zuni Cafe serves some of the best roasted chicken. At State Bird Provisions, it's encouraged to take your dishes dim sum-style off waiters' platters. Last but not least, head to Craftsman and Wolves for San Francisco's famous sourdough, and then explore Golden Gate Park.
New York: From pizza to fine dining and everything in between
The Big Apple's eateries consistently win awards from a long list of travel experts. No surprise, considering its cultural richness. Among the city's most enjoyed culinary adventures are pizza and fine dining. Dubbed New York City's best pizzeria, head to legendary Totonno's Pizzeria Napolitano on Coney Island where they've been making pizza for 89 years. Dine with locals at Ludlow Hotel's Dirty French and savor classics with delightful global twists such as the duck l'orange with Moroccan spices. Or try the many tasting counters for a fun twist on dinner. Next, indulge in after-dinner drinks at one of the city's many ambrosial cocktail bars. In between, peruse the array of galleries, stores and luxury boutiques.
New Orleans: Creole and the birthplace of jazz
Creole — Dire Straits sang this one word with a sound that sums up the culture of New Orleans and its cuisine, which melds French, Spanish and West African traditions. Sample old favorites, like gumbo at Commander's Palace and world-famous Bananas Foster invented by Brennan's. The Big Easy is also known as the birthplace of jazz, so after you indulge in the Creole cooking, head straight to one of the city's many jazz clubs. For old-style NOLA jazz head to The Spotted Cat or if you are looking to dance the night away head to The Davenport Lounge inside the Ritz-Carlton.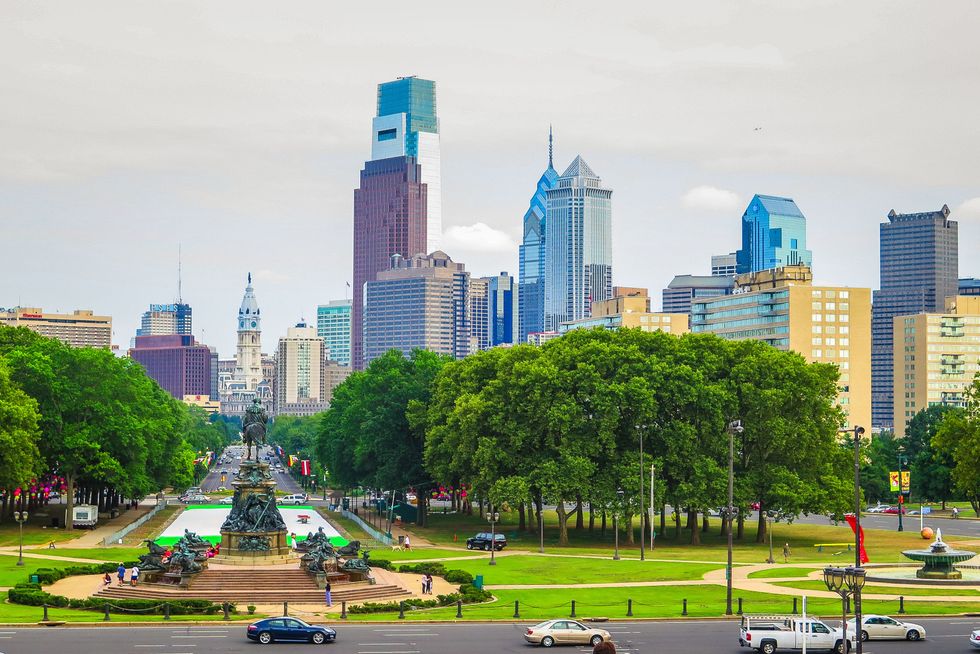 Philadelphia: City of Brotherly Love deserves plenty of foodie love

Philadelphia, with its indie style and gastronomical delights, has grown into a foodie city of its own right. When in town, make sure to visit High Street on Market. According to Travel + Leisure, the bakery/restaurant combo has some of the best artisan breads and pastrami ragù. Or, combine historical sightseeing and food at one of Philly's top tourist destinations, Reading Terminal Market. The historic market features hyper-local vendors peddling everything from handmade trinkets to Amish goods, and for your sweet fix, visit Bassetts Ice Cream, established in 1861. Another must-try is Philly's iconic cheesesteak, made traditional-style with sliced rib-eye and melted cheese.
Seattle: Enjoy forest-to-plate and fresh seafood in the Emerald City
Though most visitors know this city's claim to great seafood and coffee, Seattle restaurants also offer local food fresh from the garden, sea or forest. Coupled with its adventurous, James Beard-award-winning celebrity chefs, Seattle has given foodies around the world something to talk about. Seattle specializes in New American, French and Asian food with a Pacific Northwestern twist — think berries, wild salmon, Dungeness crab and forest foods. Watch the sunset over a plate of fresh seafood at Ray's Boathouse, or eat while you shop while exploring the year-round Pike Place Market. Walk off the calories at Kerry Park with its breathtaking backdrop of Mount Rainier, and end your day at the Park with a modern-day fairytale view of the city lights, the Space Needle and Puget Sound's ferries aglow.
Kansas City, MO: Beef up on the barbecue in this Midwestern gem
One of the best barbecue cities, Kansas City boasts more than 100 barbecue joints. Barbecue with the KC trademark almost always includes hickory-smoked meat topped with a molasses-tomato sauce. Then there are burnt ends — the flavor-packed brisket chunks. For a great introduction to KC barbecue, head over to BB's Lawnside BBQ. A KC institution (the owner founded the Kansas City Blues Society), BB's Lawnside BBQ offers great food with a side of world-class blues entertainment. For fine dining, try an aged steak and cocktail at Pierpont's where the mixologist manages a 30-foot mahogany bar. After dinner, view the architectural wonders of 1914-built Union Station and take a walk around the iconic Country Club Plaza modeled after Seville, Spain.
Indulging in cuisine, experiencing local culture and enjoying good company is all part of the fun of exploring a new city. And if you're one of those who choose a destination based on its culinary offerings, all the more reason to visit one of these cities. Visit united.com or use the United app to experience great food. Happy travels.

On March 19, 2020, United operated its first flight carrying cargo without passengers on board. While the passenger cabin was empty, its cargo hold was completely full, carrying more than 29,000 pounds of commodities from Chicago O'Hare International Airport (ORD) to Frankfurt Airport (FRA).
A year later, United Cargo has operated more than 11,000 cargo-only flights carrying more than 570 million pounds of freight. To support the COVID-19 pandemic recovery efforts, United Cargo has also transported more than 113 million pounds of medical and pharmaceutical products on both cargo-only and passenger flights as well as approximately 10 million COVID-19 vaccines, providing global communities access to the items they have needed most.
"At the beginning of the pandemic, we knew we were uniquely positioned to utilize our widebody aircraft and our network to keep commodities moving, so we quickly mobilized various departments throughout the airline to launch a cargo-only network of flights that would keep commodities moving," said United Cargo President Jan Krems. "Thanks to those efforts, United Cargo has delivered millions of items to countries all around the world. We would not have been successful without the steadfast support of our employees, industry partners and our customers."
Since last March, United Cargo has transported almost 850 million pounds of freight on cargo-only and passenger flights. The airline will continue to monitor market trends adjust its cargo-only flight schedules to help ensure we are meeting our customer's evolving shipping needs.
Whether you haven't flown with us for a while or just need a quick refresher before your spring trip, read this list of tips to know before your flight and arrive at the airport travel-ready:
1. Download the United app for contactless bag check, travel assistance and more
Before your flight, download the United app to view your flight status, check in, sign up for flight notifications, locate departure gates, access our free personal device entertainment when available and more. We've also updated our app with new features that can make your trip a little safer, including contactless bag check.
Don't forget to use Agent on Demand for help with any and all questions you may have before your flight. This new capability is available at all our U.S. hub airports and allows you to use your own mobile device to contact a customer service agent via phone, video or chat to help with day-of-travel questions while you're at the airport. Learn more about Agent on Demand here.
2. Check out the Travel-Ready Center
Our Travel-Ready Center makes it easy to get a personalized overview of everything you need to do in preparation for your flight. Just enter your confirmation number or MileagePlus® number and you'll find detailed information on all the documents, tests and more that you'll need for your trip.
3. Read and sign the Ready-to-Fly checklist
Before completing check-in, all United travelers will need to read our Ready-to-Fly checklist and confirm that they understand and agree to our policies. These include:
Acknowledging that you haven't had any symptoms of COVID-19 in the last 14 days
Agreeing that you will not fly if you have tested positive for COVID-19 within the last 21 days
Confirming that you will follow all policies regarding face masks, social distancing and other health and safety measures we've adopted
4. Arrive early; avoid the stress
Airports can be busy, especially during peak travel periods like spring break season. The TSA advises arriving at the airport two hours before your flight for domestic travel and three hours for international travel in anticipation of long security lines. This can help ease the stress when navigating busy check-in areas, security lines and crowded boarding gates.
5. Get familiar with CleanPlus
United CleanPlus℠ is our commitment to delivering industry-leading cleanliness as we put health and safety at the forefront of your experience. We've teamed up with Clorox to redefine our cleaning and disinfection procedures and Cleveland Clinic to advise us on enhancing our cleaning and disinfection protocols, like:
Disinfecting high-touch areas on board and in the terminal
Using electrostatic spraying, Ultraviolet C lighting wands and more advanced measures to clean aircraft cabins before boarding
Redesigning our mobile app to allow for touchless check-in and contactless payment, along with enhanced travel assistance features
Implementing high-efficiency (HEPA) filters on our aircraft that completely recirculate cabin air every 2-3 minutes and remove 99.97% of airborne particles, including viruses and bacteria
Studies show COVID-19 exposure risk is minimal when air filtration systems and masks are in use, so you can rest assured that the steps we've taken to keep you safe truly make a difference.
6. Wear your mask
Federal law requires all travelers to wear a face mask in the airport, including customer service counters, airport lounges, gates and baggage claim, and on board during their entire flight. Make sure you review the requirements for face masks, including what an acceptable face mask looks like.
7. Get ready for a safer boarding process
To make boarding even safer, we now have travelers board their aircraft from back to front. At the gate, just listen for your row number to be called – we'll ask a few rows at a time to board, starting with the last row of the plane. This helps everyone maintain a safe distance from each other during boarding without slowing things down. As you step onto the plane, flight attendants will hand each passenger a sanitizing towelette, which you can use to wipe down your seat to ensure it's extra clean.
8. Pack smart
Before packing your bags, check to see what exactly you can carry on and what you should plan to check. You can also copy your confirmation number into our Baggage Calculator tool to learn about the bag allowance included with your reservation, as well as the cost of checking any additional bags.
9. Check your flight status, important notices and weather
Check the United app regularly for the latest updates on weather conditions, flight status, gate numbers and seat assignments. You can also visit our Important Notices page to find essential information and updates about travel waivers, international travel, TSA and security, airports and United Club locations.
10. Relax and enjoy your flight
Once you're on board, it's time to sit back and enjoy your flight. Our flight attendants will be happy to help you with anything else you need.
This week, we were honored to become the first U.S. airline to join the UNICEF Humanitarian Airfreight Initiative to combat the COVID-19 pandemic by transporting the vaccine and other critically needed supplies to underserved areas of the globe.
"We are committed to helping the global community in any way we can, and we all must work together to do our part to bring this health and humanitarian crisis to an end," said Director of Cargo Specialty Products Manu Jacobs.
We will leverage our expertise to transport these critical pharmaceutical and healthcare shipments around the world safely, efficiently and expediently. We are proud to partner with the United Nations to support this global effort and provide equitable access to COVID-19 vaccines.
Scroll to top