A guide to the top culinary cities in the U.S.
Great food and culture go together, and if you're planning a visit to one of the cities below you won't be disappointed. You'll find everything from pizza to gourmet, BBQ to soul food, and even healthy fare in these award-winning foodie cities. Our culinary guide serves up 10 picks, all boasting a wide variety of cuisine, and as a bonus, you'll find cultural and calorie-burning activities to do between feasting.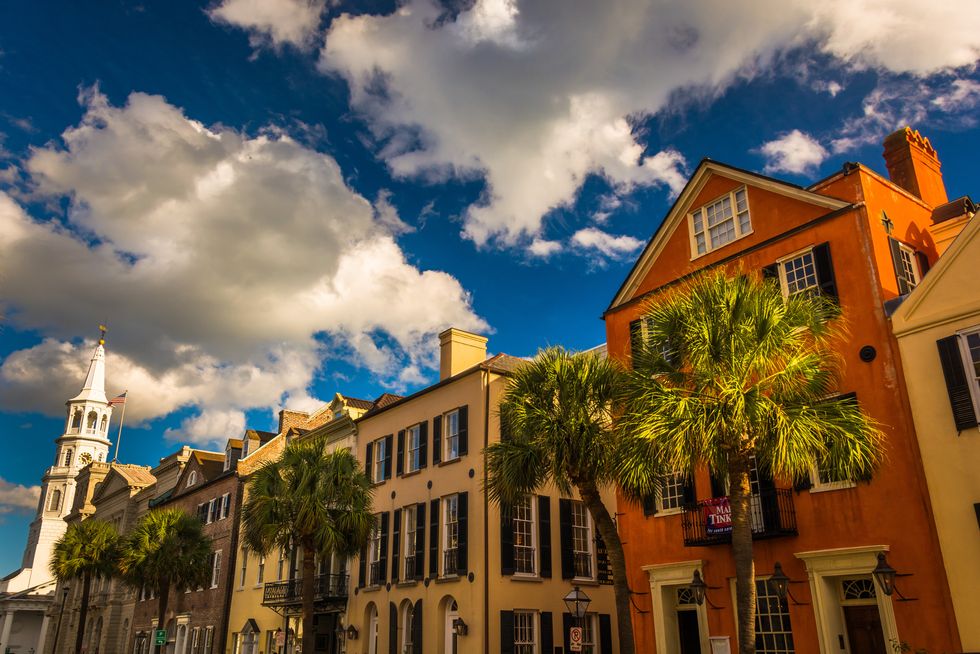 Charleston: Served with graciousness and charm
It's one of the politest, friendliest cities in the U.S., making Charleston's award-winning culinary delights all the more inviting. If you are craving soul food, head to Jestine's, and try the fried catfish with melt-in-your-mouth cornbread. Splurge at Husk, with its superb cuisine, served in a gracious, circa-1893 Queen Anne home. You won't want to miss Charleston's Farmers Market, a 200-year tradition. In between meals, view Rainbow Row's pretty pastel homes, and then relish the sea breeze on Charleston's coast.
Portland, Oregon: Enjoy fresh foods in this green city
The nation's bicycling capital on the Columbia River encourages you to burn the calories it tempts you to consume. Portland's award-winning restaurants are a foodie's dream. At Lincoln Restaurant, Jenn Louis — a farm-fresh chef — makes luscious pasta dishes from scratch. If you can't decide what to eat, sample your way through the year-round Portland Farmers Market. Then explore the progressive city by rented bike, wander Forest Park, or lose yourself in Powell's City of Books.
Honolulu: Ride the surf to local delights
In Honolulu, don't settle for mainland foods Hawaiianized with a pineapple slice. "Nana I ke kumu" means looking to the source within, and many award-winning chefs and growers' markets extend this to food sources. While here, take a dip in Waikiki's waters or walk in the footsteps of royalty at Iolani Palace. Famed Japanese-American chef Roy Yamaguchi of Roy's restaurants opened his restaurant in Honolulu offering international and Hawaii inspired fare. For home-style Hawaiian cooking, head to circa-1946 restaurant Helena's Hawaiian Food.
Austin: Keeping it weird and wonderful
Austin's unofficial motto "Keep Austin Weird" embraces creativity, and that includes the culinary scene. (Austin won the honor of Condé Nast's America's Best Food Cities in 2014.) Food trucks and diners don't take a back seat here. Savor weirdly delicious meals like the hot dog topped with peach salsa at Down Home Diner or a breakfast taco from the food truck Veracruz All Natural. Follow the acclaimed barbecue trail to nostalgic Franklin Barbecue. After you eat, dance off the calories in the Music Capital of the World.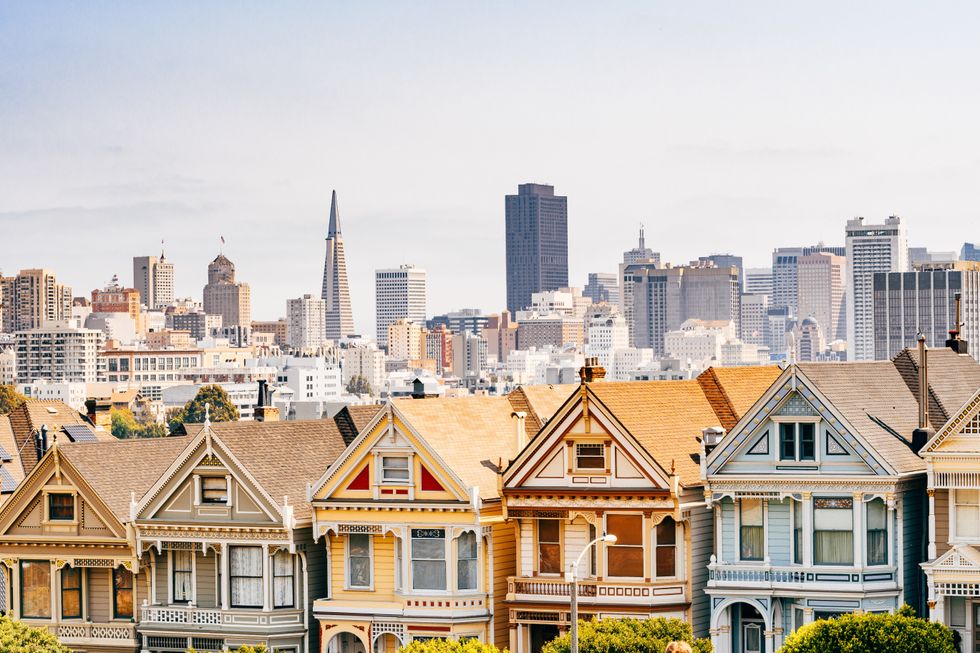 San Francisco: Multicultural foods and festivals
The City by the Bay will capture more than your heart. Watch chefs at work on Avital Tours and then gather for gourmet foods and wine at the Ferry Building Marketplace and Bluxome Street Winery. Some say America's obsession with local food radiates from San Francisco, and in this tradition, Zuni Cafe serves some of the best roasted chicken. At State Bird Provisions, it's encouraged to take your dishes dim sum-style off waiters' platters. Last but not least, head to Craftsman and Wolves for San Francisco's famous sourdough, and then explore Golden Gate Park.
New York: From pizza to fine dining and everything in between
The Big Apple's eateries consistently win awards from a long list of travel experts. No surprise, considering its cultural richness. Among the city's most enjoyed culinary adventures are pizza and fine dining. Dubbed New York City's best pizzeria, head to legendary Totonno's Pizzeria Napolitano on Coney Island where they've been making pizza for 89 years. Dine with locals at Ludlow Hotel's Dirty French and savor classics with delightful global twists such as the duck l'orange with Moroccan spices. Or try the many tasting counters for a fun twist on dinner. Next, indulge in after-dinner drinks at one of the city's many ambrosial cocktail bars. In between, peruse the array of galleries, stores and luxury boutiques.
New Orleans: Creole and the birthplace of jazz
Creole — Dire Straits sang this one word with a sound that sums up the culture of New Orleans and its cuisine, which melds French, Spanish and West African traditions. Sample old favorites, like gumbo at Commander's Palace and world-famous Bananas Foster invented by Brennan's. The Big Easy is also known as the birthplace of jazz, so after you indulge in the Creole cooking, head straight to one of the city's many jazz clubs. For old-style NOLA jazz head to The Spotted Cat or if you are looking to dance the night away head to The Davenport Lounge inside the Ritz-Carlton.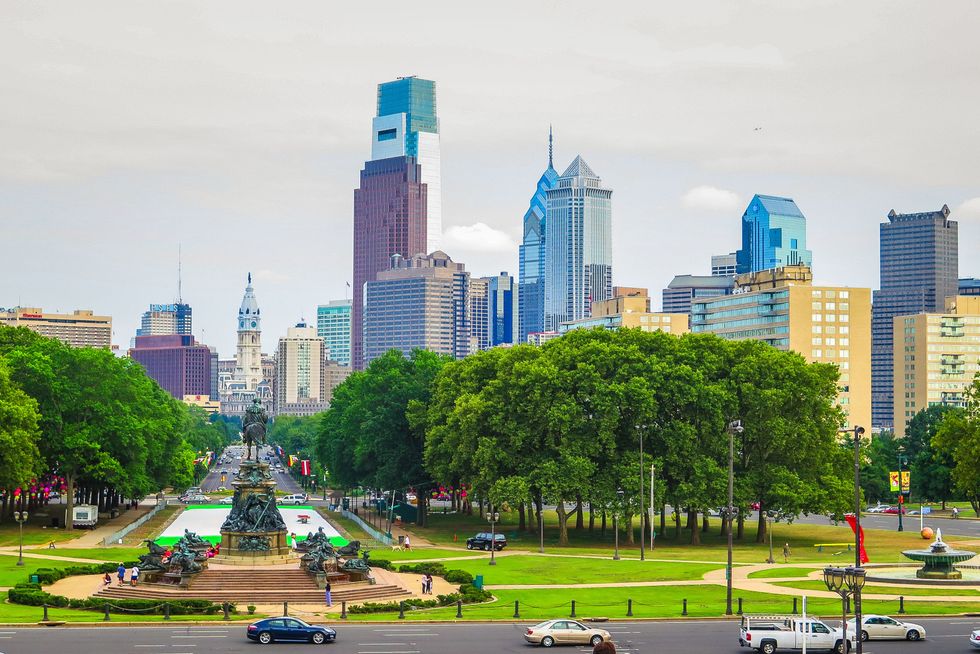 Philadelphia: City of Brotherly Love deserves plenty of foodie love

Philadelphia, with its indie style and gastronomical delights, has grown into a foodie city of its own right. When in town, make sure to visit High Street on Market. According to Travel + Leisure, the bakery/restaurant combo has some of the best artisan breads and pastrami ragù. Or, combine historical sightseeing and food at one of Philly's top tourist destinations, Reading Terminal Market. The historic market features hyper-local vendors peddling everything from handmade trinkets to Amish goods, and for your sweet fix, visit Bassetts Ice Cream, established in 1861. Another must-try is Philly's iconic cheesesteak, made traditional-style with sliced rib-eye and melted cheese.
Seattle: Enjoy forest-to-plate and fresh seafood in the Emerald City
Though most visitors know this city's claim to great seafood and coffee, Seattle restaurants also offer local food fresh from the garden, sea or forest. Coupled with its adventurous, James Beard-award-winning celebrity chefs, Seattle has given foodies around the world something to talk about. Seattle specializes in New American, French and Asian food with a Pacific Northwestern twist — think berries, wild salmon, Dungeness crab and forest foods. Watch the sunset over a plate of fresh seafood at Ray's Boathouse, or eat while you shop while exploring the year-round Pike Place Market. Walk off the calories at Kerry Park with its breathtaking backdrop of Mount Rainier, and end your day at the Park with a modern-day fairytale view of the city lights, the Space Needle and Puget Sound's ferries aglow.
Kansas City, MO: Beef up on the barbecue in this Midwestern gem
One of the best barbecue cities, Kansas City boasts more than 100 barbecue joints. Barbecue with the KC trademark almost always includes hickory-smoked meat topped with a molasses-tomato sauce. Then there are burnt ends — the flavor-packed brisket chunks. For a great introduction to KC barbecue, head over to BB's Lawnside BBQ. A KC institution (the owner founded the Kansas City Blues Society), BB's Lawnside BBQ offers great food with a side of world-class blues entertainment. For fine dining, try an aged steak and cocktail at Pierpont's where the mixologist manages a 30-foot mahogany bar. After dinner, view the architectural wonders of 1914-built Union Station and take a walk around the iconic Country Club Plaza modeled after Seville, Spain.
Indulging in cuisine, experiencing local culture and enjoying good company is all part of the fun of exploring a new city. And if you're one of those who choose a destination based on its culinary offerings, all the more reason to visit one of these cities. Visit united.com or use the United app to experience great food. Happy travels.

Calling all AvGeeks and travelers! Here's a fun way to take your next video call….from a United Polaris seat, the cockpit or cruising altitude. We're introducing United-themed backgrounds for use on Zoom, a video conferencing tool that many people are using to stay connected.
So for your next meeting or catch up with friends and family, download the app to either your computer or mobile device to get started. If you've already downloaded Zoom you can skip ahead to updating your background image (see instructions below).
Start here by downloading your favorite United image to your computer or mobile device. Just click "download" in the bottom left corner of the image.
Next go to your Zoom app (you'll need to download the app to access backgrounds) and click on the arrow to the right of your video camera icon in the bottom of the screen.
From here select, "choose virtual background" to upload your uniquely United photo.
When and where possible, we are working to repatriate travelers who are stranded abroad in the wake of the COVID-19 crisis. Our teams are working closely with government officials here in the U.S. as well as in other countries where flying has been restricted to gain the necessary approvals to operate service. In regions where government actions have barred international flying, we have coordinated with the the U.S. State Department and local government officials to re-instate some flights. Additionally, we have been operating several extra flights to countries in Central America and South America as we continue to play a role in connecting people and uniting the world.
We have operated more than 56 repatriation flights from Panama City, Guatemala City, Quito, Lima, San Pedro Sula, Tegucigalpa and Roatan, bringing nearly 8,000 people home. We will continue working with government officials to operate extra flights to Houston from Quito, San Pedro Sula, Tegucigalpa and from Lima to Washington Dulles and beginning April 5, we will begin operating multiple charter flights between Delhi and San Francisco. We continue to review more opportunities for flights between the United States and other countries to bring citizens home.
Video provided by the U.S. Embassy Ecuador of Americans returning home on United.

Additionally, our Customer Solutions and Recovery team is working with customers in the following markets to rebook them on flights back to the United States as capacity allows, either on our aircraft or on one of our airline partners' planes:

Quito, Ecuador
Managua, Nicaragua
Roatan, Honduras
San Pedro Sula, Honduras
Amsterdam
Brussels
Munich
Singapore
Tokyo-Haneda
Seoul, South Korea
Melbourne, Australia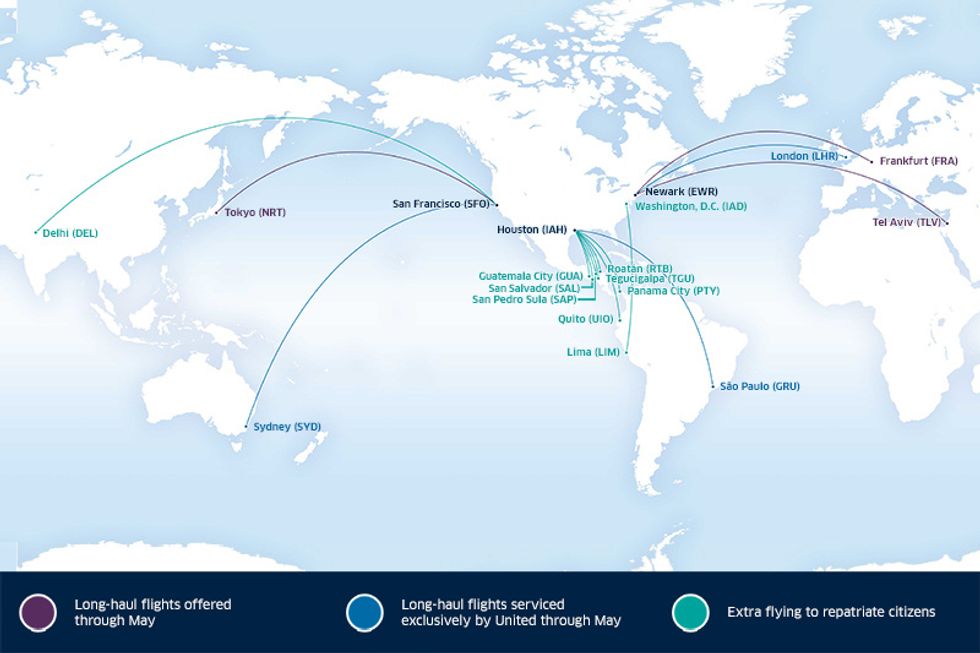 We also recently reinstated several international flights back into our schedule to support customers and essential businesses which depend on these routes. As a result, we will be the only airline to offer service between Newark/New York and London, San Francisco and Sydney, as well as Houston and São Paulo, Brazil.

In the midst of mobilizing our cargo operations, our teams at New York/Newark (EWR) and Jacksonville (JAX) stepped in to assist Roche Diagnostics with transporting a vital component for an instrument being used for COVID-19 testing.
The component was stuck at EWR en route to the Mayo Clinic in Florida after another airline's flights were cancelled. A Roche employee contacted us asking for help and, within a few hours, our teams had the piece loaded onto a Jacksonville-bound aircraft, with arrangements in place to deliver it to the Mayo Clinic.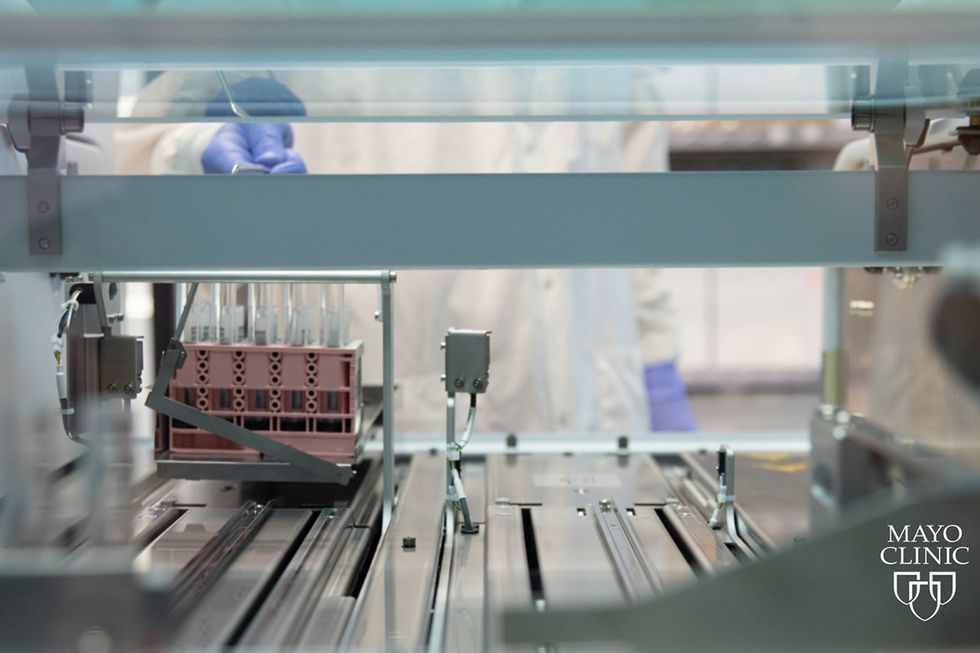 The item we shipped will allow the Mayo Clinic in Florida to process hundreds of COVID-19 tests per day. Mayo Clinic Laboratories has been on the front lines of increasing testing capacity to expedite caring for patients at this critical time and working to ease the burden being felt at test processing laboratories in a growing number of areas.

Together, we are facing an unprecedented challenge. United Together, we rise to meet that challenge.
Check out our newest destinations
United Airlines
united
We continue to work with government officials to bring Americans home. In addition to flights from Central & South America, we have charter flights planned from India. Learn more about our repatriation efforts in the wake of COVID-19 here:
uafly.co/3aExaOL
#UnitedTogether
United Airlines
united
When
@RocheDia
needed to ship a vital component of a COVID-19 testing unit from New Jersey to Florida, United Cargo jumped in to help. Read about how this part will allow
@MayoClinic
to process hundreds of tests per day for cases in the Southeastern U.S.
uafly.co/2UzOAGW
United Airlines
united
International schedule update: We know some people around the globe are displaced and still need to get home. We are reinstating some international flights over the next few days and will continue to fly six daily international flights through May.
uafly.co/3a5Dj6p
United Airlines
united
We have extended our change fee waiver to cover travel through May 31, 2020: - You can change or cancel your flight on
united.com
or through the app – a phone call is not required - For the latest on our commitment to your safety, visit
united.com/coronavirus
We Are United
weareunited
Shoutout to our operations team, who are working to properly park, maintain and store many aircraft in the
#BeingUnited
fleet. These aircraft are being housed across our seven hubs, maintenance facilities in CLE and MCO as well as at offsite facilities in New Mexico and Arizona.
We Are United
weareunited
Tomorrow, Oscar and Scott will host a companywide town hall to discuss the latest developments in managing the effects of the coronavirus (COVID-19). You can join the livestream event at 1:20 p.m. CT here:
uafly.co/39AV25m
We Are United
weareunited
Tomorrow, Oscar and Scott will host a companywide town hall to discuss the latest developments in managing the effects of the coronavirus (COVID-19). You can join the livestream event at 1:20 p.m. CT here:
uafly.co/39AV25m
.
Watch our most popular videos
Copyright © 2020 United Airlines, Inc.
All rights reserved.
Indicates an external site that may or may not meet accessibility guidelines.
Scroll to top
Scroll to top