A guide to the top culinary cities in the U.S.
Great food and culture go together, and if you're planning a visit to one of the cities below you won't be disappointed. You'll find everything from pizza to gourmet, BBQ to soul food, and even healthy fare in these award-winning foodie cities. Our culinary guide serves up 10 picks, all boasting a wide variety of cuisine, and as a bonus, you'll find cultural and calorie-burning activities to do between feasting.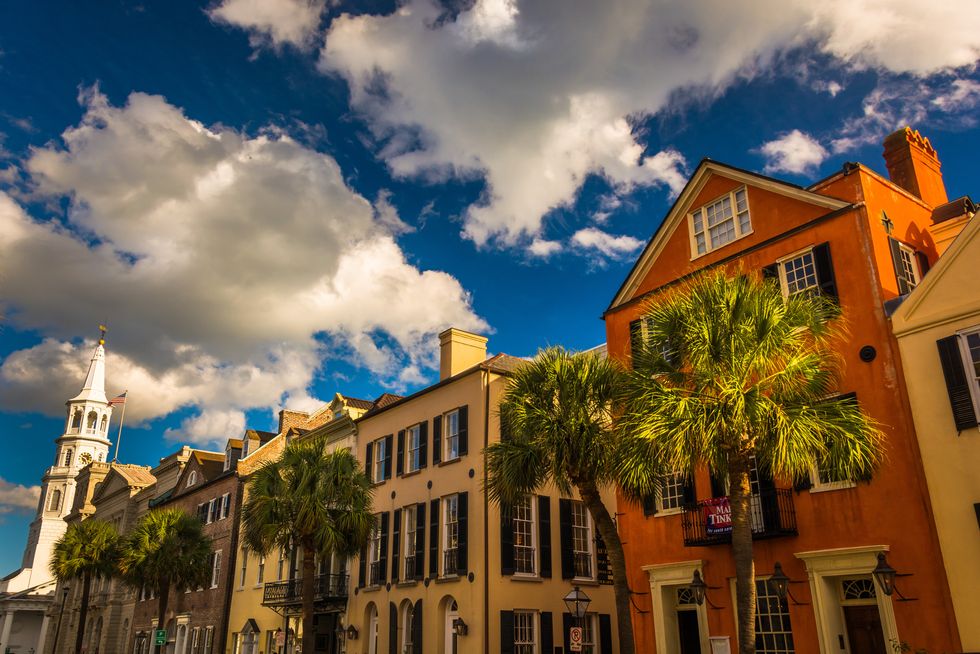 Charleston: Served with graciousness and charm
It's one of the politest, friendliest cities in the U.S., making Charleston's award-winning culinary delights all the more inviting. If you are craving soul food, head to Jestine's, and try the fried catfish with melt-in-your-mouth cornbread. Splurge at Husk, with its superb cuisine, served in a gracious, circa-1893 Queen Anne home. You won't want to miss Charleston's Farmers Market, a 200-year tradition. In between meals, view Rainbow Row's pretty pastel homes, and then relish the sea breeze on Charleston's coast.
Portland, Oregon: Enjoy fresh foods in this green city
The nation's bicycling capital on the Columbia River encourages you to burn the calories it tempts you to consume. Portland's award-winning restaurants are a foodie's dream. At Lincoln Restaurant, Jenn Louis — a farm-fresh chef — makes luscious pasta dishes from scratch. If you can't decide what to eat, sample your way through the year-round Portland Farmers Market. Then explore the progressive city by rented bike, wander Forest Park, or lose yourself in Powell's City of Books.
Honolulu: Ride the surf to local delights
In Honolulu, don't settle for mainland foods Hawaiianized with a pineapple slice. "Nana I ke kumu" means looking to the source within, and many award-winning chefs and growers' markets extend this to food sources. While here, take a dip in Waikiki's waters or walk in the footsteps of royalty at Iolani Palace. Famed Japanese-American chef Roy Yamaguchi of Roy's restaurants opened his restaurant in Honolulu offering international and Hawaii inspired fare. For home-style Hawaiian cooking, head to circa-1946 restaurant Helena's Hawaiian Food.
Austin: Keeping it weird and wonderful
Austin's unofficial motto "Keep Austin Weird" embraces creativity, and that includes the culinary scene. (Austin won the honor of Condé Nast's America's Best Food Cities in 2014.) Food trucks and diners don't take a back seat here. Savor weirdly delicious meals like the hot dog topped with peach salsa at Down Home Diner or a breakfast taco from the food truck Veracruz All Natural. Follow the acclaimed barbecue trail to nostalgic Franklin Barbecue. After you eat, dance off the calories in the Music Capital of the World.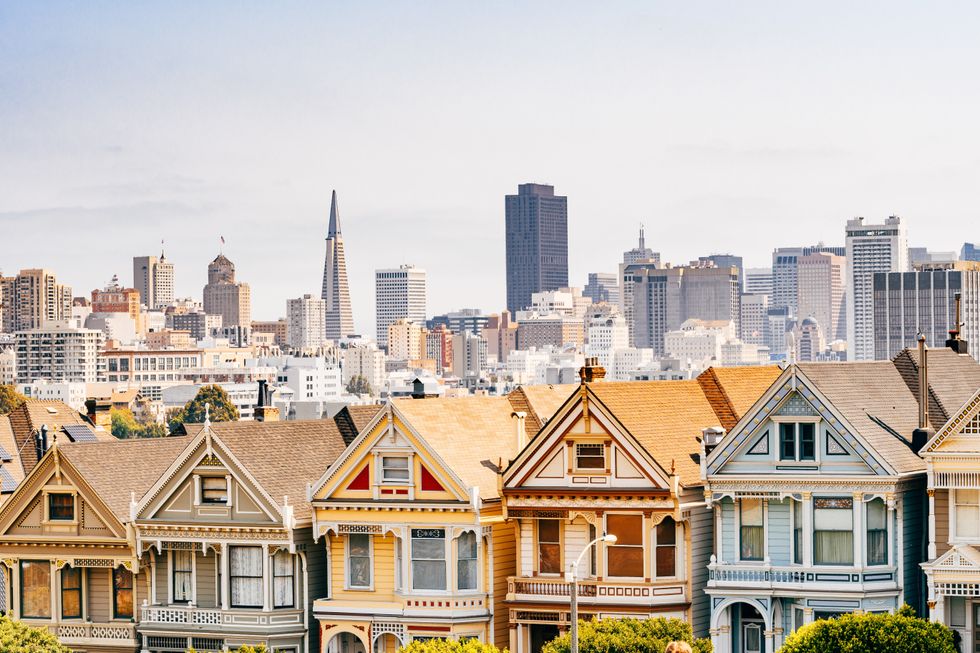 San Francisco: Multicultural foods and festivals
The City by the Bay will capture more than your heart. Watch chefs at work on Avital Tours and then gather for gourmet foods and wine at the Ferry Building Marketplace and Bluxome Street Winery. Some say America's obsession with local food radiates from San Francisco, and in this tradition, Zuni Cafe serves some of the best roasted chicken. At State Bird Provisions, it's encouraged to take your dishes dim sum-style off waiters' platters. Last but not least, head to Craftsman and Wolves for San Francisco's famous sourdough, and then explore Golden Gate Park.
New York: From pizza to fine dining and everything in between
The Big Apple's eateries consistently win awards from a long list of travel experts. No surprise, considering its cultural richness. Among the city's most enjoyed culinary adventures are pizza and fine dining. Dubbed New York City's best pizzeria, head to legendary Totonno's Pizzeria Napolitano on Coney Island where they've been making pizza for 89 years. Dine with locals at Ludlow Hotel's Dirty French and savor classics with delightful global twists such as the duck l'orange with Moroccan spices. Or try the many tasting counters for a fun twist on dinner. Next, indulge in after-dinner drinks at one of the city's many ambrosial cocktail bars. In between, peruse the array of galleries, stores and luxury boutiques.
New Orleans: Creole and the birthplace of jazz
Creole — Dire Straits sang this one word with a sound that sums up the culture of New Orleans and its cuisine, which melds French, Spanish and West African traditions. Sample old favorites, like gumbo at Commander's Palace and world-famous Bananas Foster invented by Brennan's. The Big Easy is also known as the birthplace of jazz, so after you indulge in the Creole cooking, head straight to one of the city's many jazz clubs. For old-style NOLA jazz head to The Spotted Cat or if you are looking to dance the night away head to The Davenport Lounge inside the Ritz-Carlton.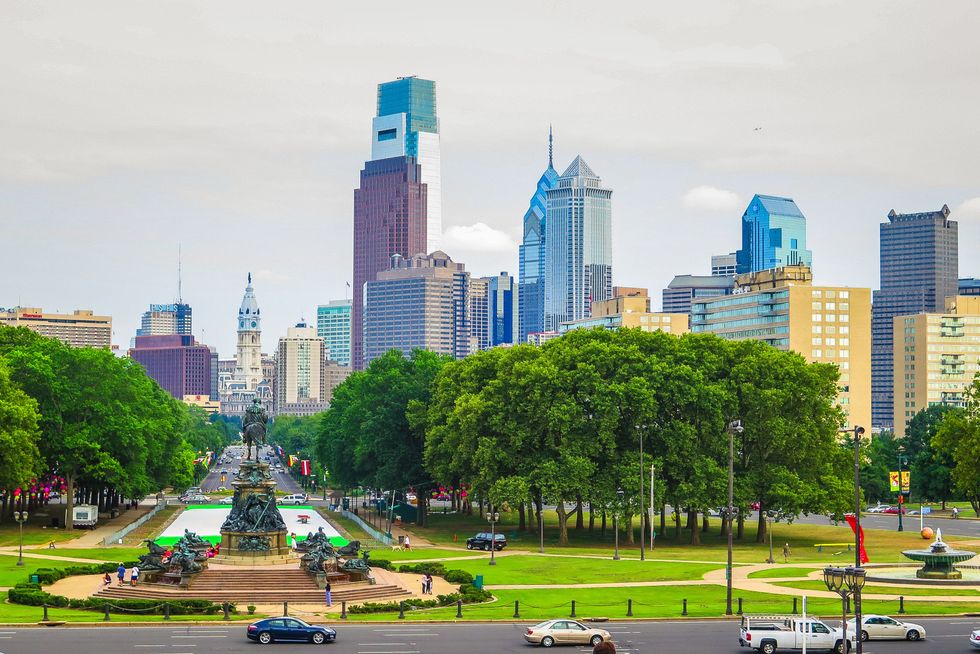 Philadelphia: City of Brotherly Love deserves plenty of foodie love

Philadelphia, with its indie style and gastronomical delights, has grown into a foodie city of its own right. When in town, make sure to visit High Street on Market. According to Travel + Leisure, the bakery/restaurant combo has some of the best artisan breads and pastrami ragù. Or, combine historical sightseeing and food at one of Philly's top tourist destinations, Reading Terminal Market. The historic market features hyper-local vendors peddling everything from handmade trinkets to Amish goods, and for your sweet fix, visit Bassetts Ice Cream, established in 1861. Another must-try is Philly's iconic cheesesteak, made traditional-style with sliced rib-eye and melted cheese.
Seattle: Enjoy forest-to-plate and fresh seafood in the Emerald City
Though most visitors know this city's claim to great seafood and coffee, Seattle restaurants also offer local food fresh from the garden, sea or forest. Coupled with its adventurous, James Beard-award-winning celebrity chefs, Seattle has given foodies around the world something to talk about. Seattle specializes in New American, French and Asian food with a Pacific Northwestern twist — think berries, wild salmon, Dungeness crab and forest foods. Watch the sunset over a plate of fresh seafood at Ray's Boathouse, or eat while you shop while exploring the year-round Pike Place Market. Walk off the calories at Kerry Park with its breathtaking backdrop of Mount Rainier, and end your day at the Park with a modern-day fairytale view of the city lights, the Space Needle and Puget Sound's ferries aglow.
Kansas City, MO: Beef up on the barbecue in this Midwestern gem
One of the best barbecue cities, Kansas City boasts more than 100 barbecue joints. Barbecue with the KC trademark almost always includes hickory-smoked meat topped with a molasses-tomato sauce. Then there are burnt ends — the flavor-packed brisket chunks. For a great introduction to KC barbecue, head over to BB's Lawnside BBQ. A KC institution (the owner founded the Kansas City Blues Society), BB's Lawnside BBQ offers great food with a side of world-class blues entertainment. For fine dining, try an aged steak and cocktail at Pierpont's where the mixologist manages a 30-foot mahogany bar. After dinner, view the architectural wonders of 1914-built Union Station and take a walk around the iconic Country Club Plaza modeled after Seville, Spain.
Indulging in cuisine, experiencing local culture and enjoying good company is all part of the fun of exploring a new city. And if you're one of those who choose a destination based on its culinary offerings, all the more reason to visit one of these cities. Visit united.com or use the United app to experience great food. Happy travels.

Right now, around the world, brave members of America's armed forces are on duty, defending our freedom and upholding our values.
When not laser-focused on the mission at hand, they're looking forward to the day when their service to our nation is fulfilled and they can reunite with their families.
They are also imagining how they can use their hard-earned skills to build an exciting, rewarding and important career when they return home.
I want them to look no further than United Airlines.
That's why we are focused on recruiting, developing and championing veterans across our company, demonstrating to our returning women and men in uniform that United is the best possible place for them to put their training, knowledge, discipline and character to the noblest use.
They've developed their knowledge and skills in some of the worst of times. We hope they will use those skills to keep United performing at our best, all of the time.
That's why we are accelerating our efforts to onboard the best and the brightest, and substantially increasing our overall recruitment numbers each year.
We recently launched a new sponsorship program to support onboarding veterans into United and a new care package program to support deployed employees. It's one more reason why United continues to rank high - and rise higher - as a top workplace for veterans. In fact, we jumped 21 spots this year on Indeed.com's list of the top U.S workplaces for veterans. This is a testament to our increased recruiting efforts, as well as our efforts to create a culture where veterans feel valued and supported.
We use the special reach and resources of our global operations to partner with outstanding organizations. This is our way of stepping up and going the extra mile for all those who've stepped forward to answer our nation's call.
We do this year-round, and the month of November is no exception; however, it is exceptional, especially as we mark Veterans Day.
As we pay tribute to all Americans who have served in uniform and carried our flag into battle throughout our history, let's also keep our thoughts with the women and men who are serving around the world, now. They belong to a generation of post-9/11 veterans who've taken part in the longest sustained period of conflict in our history.

Never has so much been asked by so many of so few.... for so long. These heroes represent every color and creed. They are drawn from across the country and many immigrated to our shores.

They then freely choose to serve in the most distant and dangerous regions of the world, to protect democracy in its moments of maximum danger.
Wherever they serve - however they serve - whether they put on a uniform each day, or serve in ways which may never be fully known, these Americans wake up each morning willing to offer the "last full measure of devotion" on our behalf.
Every time they do so, they provide a stunning rebuke to the kinds of voices around the world who doubt freedom and democracy's ability to defend itself.
Unfortunately, we know there are those who seem to not understand – or say they do not - what it is that inspires a free people to step forward, willing to lay down their lives so that their country and fellow citizens might live.
But, we – who are both the wards and stewards of the democracy which has been preserved and handed down to us by veterans throughout our history – do understand.
We know that inciting fear and hatred of others is a source of weakness, not strength. And such divisive rhetoric can never inspire solidarity or sacrifice like love for others and love of country can.
It is this quality of devotion that we most honor in our veterans - those who have served, do serve and will serve.
On behalf of a grateful family of 96,000, thank you for your service.
Humbly,
Oscar
Each year around Veterans Day, Indeed, one of the world's largest job search engines, rates companies based on actual employee reviews to identify which ones offer the best opportunities and benefits for current and former U.S. military members. Our dramatic improvement in the rankings this year reflects a stronger commitment than ever before to actively recruiting, developing and nurturing veteran talent.
"We've spent a lot of time over the past 12 months looking for ways to better connect with our employees who served and attract new employees from the military ranks," said Global Catering Operations and Logistics Managing Director Ryan Melby, a U.S. Army veteran and the president of our United for Veterans business resource group.
"Our group is launching a mentorship program, for instance, where we'll assign existing employee-veterans to work with new hires who come to us from the armed forces. Having a friend and an ally like that, someone who can help you translate the skills you picked up in the military to what we do as a civilian company, is invaluable. That initiative is still in its infancy, but I'm really optimistic about what it can do for United and for our veteran population here."
Impressively, we were the only one of our industry peers to move up on the list, further evidence that we're on a good track as a company.
The question of where David Ferrari was had haunted retired U.S. Army Sergeant Major Vincent Salceto for the better part of 66 years.
Rarely did a week go by that Salceto didn't think about his old friend. Often, he relived their last moments together in a recurring nightmare. In it, it's once again 1953 and Salceto and Ferrari are patrolling a valley in what is now North Korea. Suddenly, explosions shatter the silence and flares light up the night sky.
Crouching under a barrage of bullets, Salceto, the squad's leader, drags two of his men to safety, then he sees Ferrari lying face down on the ground. He runs out to help him, but he's too late. And that's when he always wakes up.
Italian Americans from opposite coasts – Salceto from Philadelphia, Ferrari from San Francisco – the two became close, almost like brothers, after being assigned to the same unit during the Korean War. When Ferrari died, it hit Salceto hard.
"After that, I never let anyone get close to me like I did with Dave," he says. "I couldn't; I didn't want to go through that again."
When the war ended, Salceto wanted to tell Ferrari's family how brave their son and brother had been in battle. Most of all, he wanted to salute his friend at his gravesite and give him a proper farewell.
For decades, though, Salceto had no luck finding his final resting place or locating any of his relatives. Then, in June of this year, he uncovered a clue that led him to the Italian Cemetary in Colma, California, where Ferrari is buried.
Within days, Salceto, who lives in Franklinville, New Jersey, was packed and sitting aboard United Flight 731 from Philadelphia to San Francisco with his wife, Amy, and daughter, Donna Decker, on his way to Colma. For such a meaningful trip, he even wore his Army dress uniform.
That's how San Francisco-based flight attendant Noreen Baldwin spotted him as he walked down the jet bridge to get on the plane.
"I saw him and said to the other crew members, 'Oh my goodness, look at this guy,'" she says. "I knew there had to be a story."
The two struck up a conversation and Salceto told Baldwin why he was traveling. She got emotional listening to him talk and made a point of fussing over him, making sure he and his family had everything they needed.
About halfway through the flight, Baldwin had an idea. She and her fellow crew members would write messages of encouragement to Salceto and invite his fellow passengers to do the same.
"We did it discreetly," says Baldwin. "I asked the customers if they saw the man in uniform, which most had, and asked them if they wanted to write a few words for him on a cocktail napkin. A lot of people did; families did it together, parents got their kids to write something. After the first few rows, I was so choked up that I could barely talk."
When Baldwin surprised Salceto with dozens of hand-written notes, he, too, was speechless. He laid the stack on his lap and read each one. At the same time, the pilots made an announcement about the veteran over the loud speaker, after which the customers on board burst into applause.
"It seems contrived, and I hate using the word organic, but that's what it was; it just happened," Baldwin says. "Mr. Salceto was so loveable and humble, and what he was doing was so incredible, it felt like the right thing to do. And you could tell he was touched."
On June 27, Salceto finally stood before Ferrari's grave and said that long-awaited goodbye. As a trumpeter played "Taps," he unpinned a medal from his jacket and laid it reverently on the headstone.
"I had gotten a Bronze Star for my actions [the night Ferrari died] with a 'V' for valor, and that was the medal I put on Dave's grave," says Salceto, pausing to fight back tears. "I thought he was more deserving of it than I was."
For the first time in years, Salceto felt at peace. His mission was accomplished.
Scroll to top