Customers experience the New Spirit of United
On Monday, a mix of media and customers boarded the new Boeing 777-300ER to experience United Polaris℠ from lounge to landing for the very first time. Prior to boarding, our CEO Oscar Munoz addressed fliers inside the United Polaris lounge and before departure, he led a Champagne toast on board to celebrate the special occasion.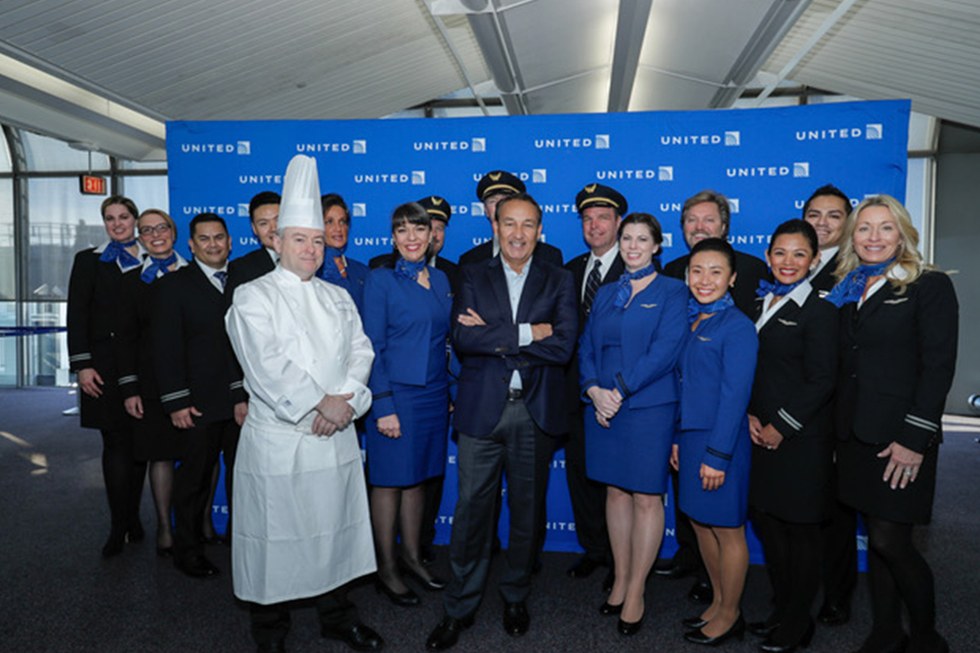 United Airlines CEO, Oscar Munoz, and the flight crew at Monday's events
On Thursday morning, customers and crew members were equally excited to step on board the aircrafts first revenue flight departing Newark Liberty International Airport for San Francisco. It was the first revenue flight of our new Boeing 777-300ER, dubbed the New Spirit of United. MileagePlus® Premier® 1K® customer Zach Shapiro flew in from Los Angeles just to be on this flight and bought a retro United Airlines T-shirt for the occasion. "I think [this aircraft] is wonderful," said Mr. Shapiro. "United is really upping its game."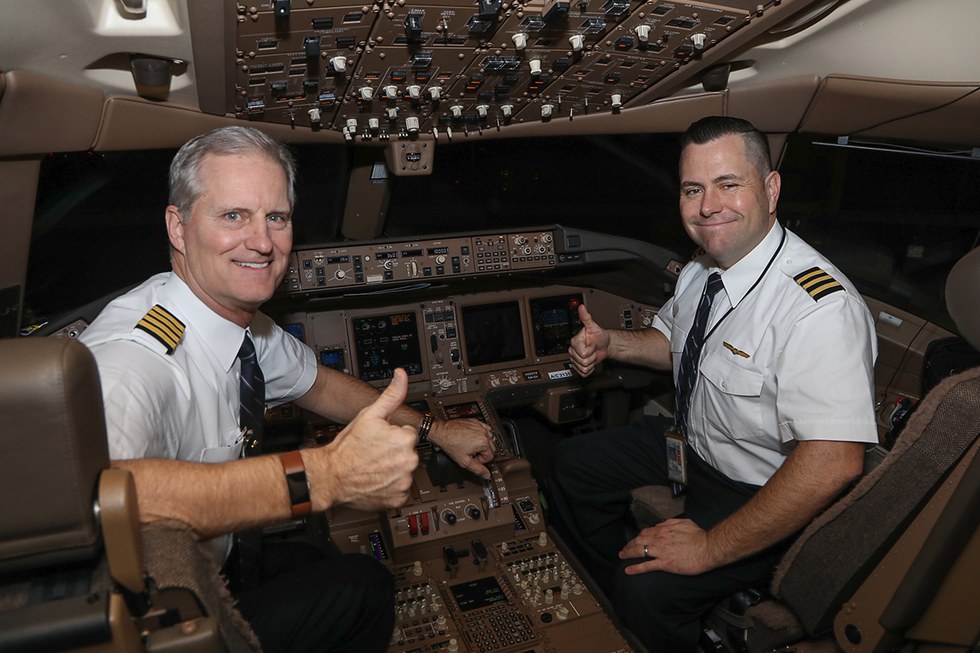 777 Captain Dennis Taylor and 777 First Officer Rob Bullington
Newark-based 777 Captain Dennis Taylor shared his excitement. "It was a wonderful experience!" Dennis said. "It's great to be part of the renewed excitement at United and specifically involved in the roll out of our newest aircraft." Everyone on Thursday's flight got a special United Polaris bear to mark the special occasion. "You always want to be on the first flight," said customer Alexander Navitsky. "I've been on previous inaugural flights, and the atmosphere on board is like a party. Everyone's excited."

This is the first of 14 777-300ER aircraft United expects to place into service in 2017. All of the United Polaris business class seats on this aircraft are forward-facing, in a 1-2-1 configuration, and it features a new, custom-designed hospitality area that offers customers in business class a place to grab a mid-flight drink or snack, as well as redesigned lavatories and LED mood lighting
More from
United Eco-Skies®