Fantasy Flights now departing for the 'North Pole'
It's not quite the holiday season until a United Fantasy Flight takes off. This year, nearly 5,000 deserving children and their families will gather at 11 airport locations for what will be a memorable visit to the 'North Pole'. All the holiday characters will be there including Santa Claus himself along with his elves, reindeer and a cast of holiday helpers.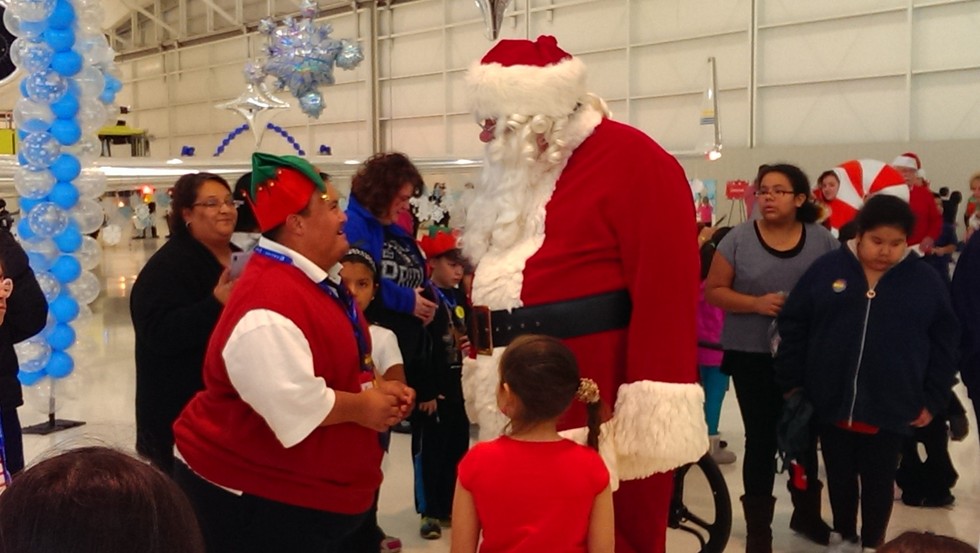 This year marks the 22nd year that United has hosted Fantasy Flights and it continues to be an event that many look forward to. Each year the event brings together children facing adversity and their families for a day of festive holiday cheer.
Planning for a fantasy flight starts well before December and it takes a team of volunteers to coordinate the festivities at each airport, but to all those involved its well worth it. Employees and retirees bake cookies, decorate hangars and gates, raise money and even dress up in holiday themed costumes. LAX Fantasy Flight, Customer Service Representative David Tomb looks forward to playing Santa every year. It will be David's seventh year, and it's hard to find anyone who likes Christmas more than he does.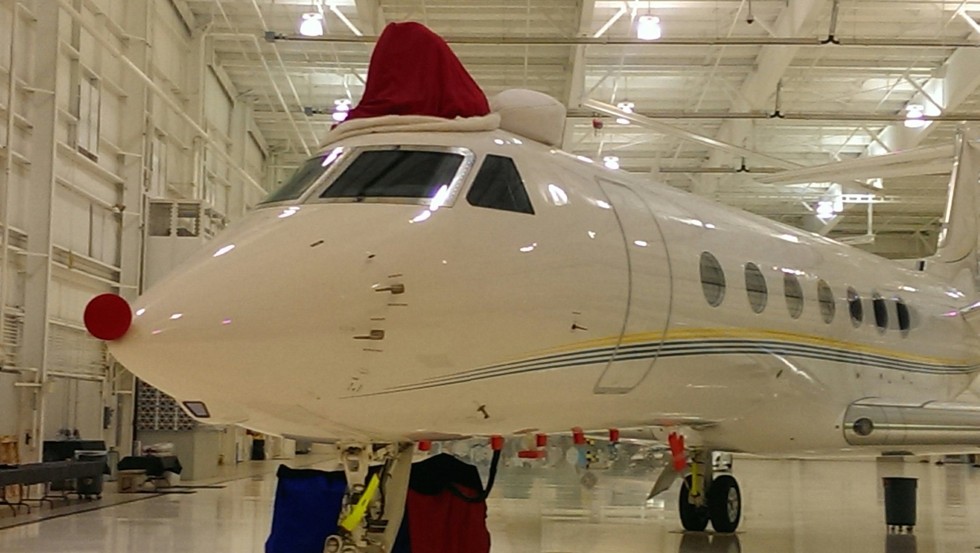 "The kids really bring home the Spirit of Christmas for me. When I look into their eyes as they're chatting with Santa, it's often difficult to keep the tears from rolling down my face," David said. "Sometimes they share a very personal thought or a wish that gives me just a hint of what their lives are like, what they're going through and what they're feeling at Christmas time. I'm just grateful that I can bring a little bit of joy into their lives."
Fantasy Flight Schedule:
December 3rd: Guam (GUM)
December 4th: Phoenix (PHX)
December 5th: Cleveland (CLE), Houston (IAH), Chicago (ORD), Austin (STA) and San Francisco (SFO)
December 9th: Newark (EWR)
December 12th: Denver (DEN) and Washington Dulles (IAD)
Follow the activity on social media using #NorthPole
More from
United Eco-Skies®