A family tree at LAX with many United branches
When Scott Calkins was a rookie ground service equipment (GSE) maintenance technician at Los Angeles International Airport in 1987, he carpooled with his father Jim, who at the time was a lead technician and had followed his own father, Fredrick, a longtime communications supervisor to work for United. Now, that three-generation United family has added a fourth. When Scott leaves his Santa Clarita home for work every day, his carpool companion is none other than his son Tristin, the newest technician in the shop where Scott now holds the lead position held by his father Jim who retired in 1998 after more than 37 years of service.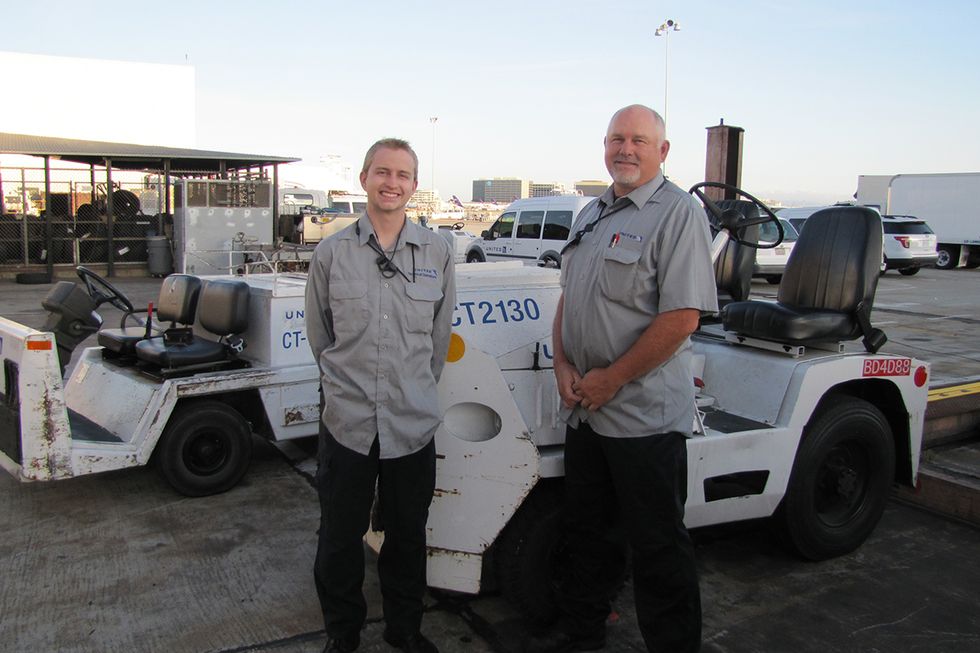 Tristin (left) and Scott Calkins (right) pictured above
Tristin joined the team last year in December, so the Calkins can now celebrate Father's Day with four generations of United employees. Tristin says he's already planning to encourage his two sons to pursue maintenance careers at United in Los Angeles.
"We have a history in this family of the men following in each other's footsteps," Scott said. "I know of quite a few multi-generational United families but don't know of any others with four generations in a row, and three in a row in the same shop, on the same shift no less."
When Jim retired he moved to Bishop, in the Owens Valley east of the Sierra Nevada range in California, and Tristin, then 1, and his family began regular visits that continue to this day. "It seemed like we were always fixing something or working on something or just going through grandpa's toolbox when I was growing up," Tristin said. "We also had to work on the boat on Friday if we wanted to go fishing on Saturday," Scott added.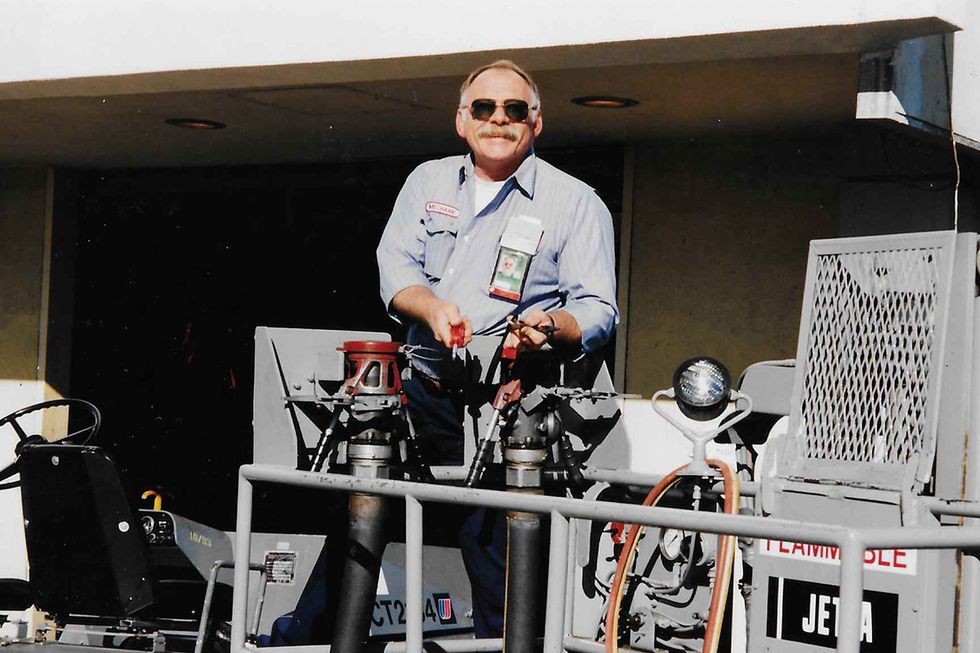 Jim Calkins pictured above
Tristin acquired his first automobile at 14, a 1968 Barracuda, and is now restoring a 1968 Ford Bronco (Scott's first car was his father's 1969 Bronco). In high school, Tristin and his best friend both dreamed of becoming police officers or a sheriff's deputy, but over time it became apparent to him that working on cars and other vehicles was his real gift. That passion led him to an automotive degree and eventually a job offer from United.
"Tristin is the only person I know of who went to college with a focus on becoming a GSE mechanic ," said Los Angeles International Airport and Region GSE Senior Manager James Keating, who also worked with Jim. "We have a lot to learn about Tristin, but I feel what we learn is going to be good!"
While working with a family member might create conflict in some families, that wasn't the case with the Calkins. "It helped in my case that I always had a great relationship with my father," Scott said. "Working for him was pretty simple — he expected me not to screw up and to be better and faster than everybody else," he laughs. For Tristin, "I think there is less pressure from the lead being my dad than there is from other people waiting around to see if the lead's son will make a lot of mistakes."
To minimize those opportunities, Scott teamed his son with veteran Technician Dave Legg on many projects, and all agree the relationship has been good for everyone. "Despite their age and experience differences, they're remarkably alike," Scott said. "They've got the same personality and approach to a problem, which is they want it to be done right and not halfway."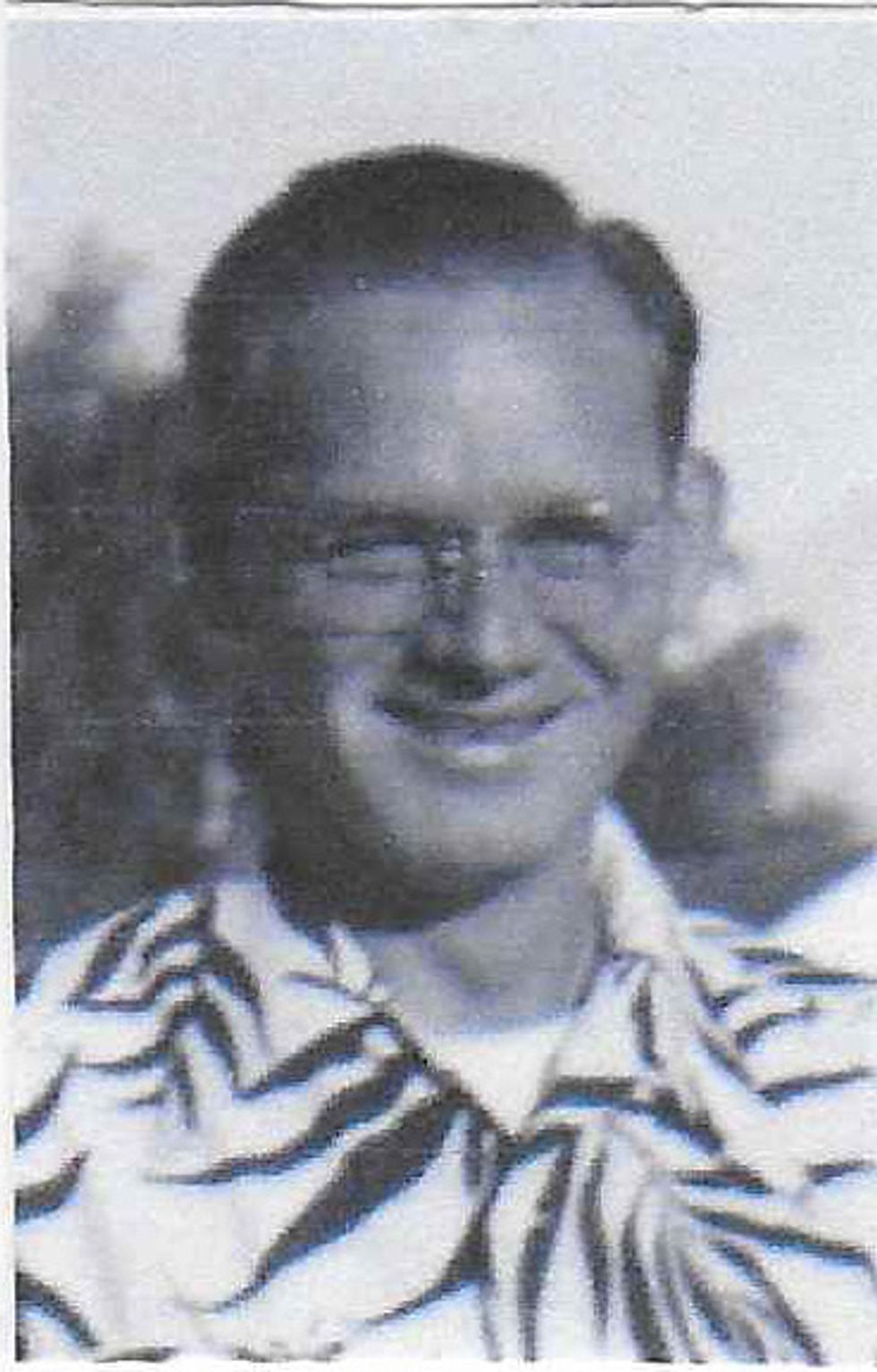 Fredrick Calkins pictured above
In addition to Fredrick, Jim, Scott and Tristin, the Calkins family tree has even more United branches. Tristin's maternal grandparents, Scott's in-laws, Dave and Olga Shaw, also worked many decades for United at Los Angeles International Airport — Dave in building maintenance and Olga as a secretary and later a customer service representative. Tristin also has several uncles, great-uncles and other extended family members with United service, in Seattle and San Francisco.
In addition to the career bloodline, the men also share a long and proud history of community service. Fredrick volunteered with the Boy Scouts and other organizations, Jim was a reserve with the L.A. County Sheriff's Department and, after retirement, served with the Big Pine Volunteer Fire Department. Scott spends much of his free time as a football coach at Saugus High School in Santa Clarita, and Tristin has recently joined him on the sidelines coaching cornerbacks. Working the overnight shift seems to agree with them. Neither the 30-year-veteran nor the rookie has any intention of bidding into daytime work.
"I wouldn't be surprised if I end up on it as long as my dad has," Tristin said. Both Scott and Tristin said they enjoyed the planned maintenance work that tends to take place overnight compared to the hectic unpredictability of much day shift work.
"I think Tristin was seven or eight years old before he even realized that I had a job," Scott said. "After all, I was there when he went to sleep at night and there again all day after he woke up. To him it must have seemed like I was always home."
Obviously, the youngster eventually figured it out and then emulated what his dad was doing. "Working the midnight shift doesn't seem unusual to me," Tristin said. "Just like being handy with tools and enjoying troubleshooting and fixing things, it all works for me too."
Calling all AvGeeks and travelers! Here's a fun way to take your next video call….from a United Polaris seat, the cockpit or cruising altitude. We're introducing United-themed backgrounds for use on Zoom, a video conferencing tool that many people are using to stay connected.
So for your next meeting or catch up with friends and family, download the app to either your computer or mobile device to get started. If you've already downloaded Zoom you can skip ahead to updating your background image (see instructions below).
Start here by downloading your favorite United image to your computer or mobile device. Just click "download" in the bottom left corner of the image.
Next go to your Zoom app (you'll need to download the app to access backgrounds) and click on the arrow to the right of your video camera icon in the bottom of the screen.
From here select, "choose virtual background" to upload your uniquely United photo.
When and where possible, we are working to repatriate travelers who are stranded abroad in the wake of the COVID-19 crisis. Our teams are working closely with government officials here in the U.S. as well as in other countries where flying has been restricted to gain the necessary approvals to operate service. In regions where government actions have barred international flying, we have coordinated with the the U.S. State Department and local government officials to re-instate some flights. Additionally, we have been operating several extra flights to countries in Central America and South America as we continue to play a role in connecting people and uniting the world.
We have operated more than 56 repatriation flights from Panama City, Guatemala City, Quito, Lima, San Pedro Sula, Tegucigalpa and Roatan, bringing nearly 8,000 people home. We will continue working with government officials to operate extra flights to Houston from Quito, San Pedro Sula, Tegucigalpa and from Lima to Washington Dulles and beginning April 5, we will begin operating multiple charter flights between Delhi and San Francisco. We continue to review more opportunities for flights between the United States and other countries to bring citizens home.
Video provided by the U.S. Embassy Ecuador of Americans returning home on United.

Additionally, our Customer Solutions and Recovery team is working with customers in the following markets to rebook them on flights back to the United States as capacity allows, either on our aircraft or on one of our airline partners' planes:

Quito, Ecuador
Managua, Nicaragua
Roatan, Honduras
San Pedro Sula, Honduras
Amsterdam
Brussels
Munich
Singapore
Tokyo-Haneda
Seoul, South Korea
Melbourne, Australia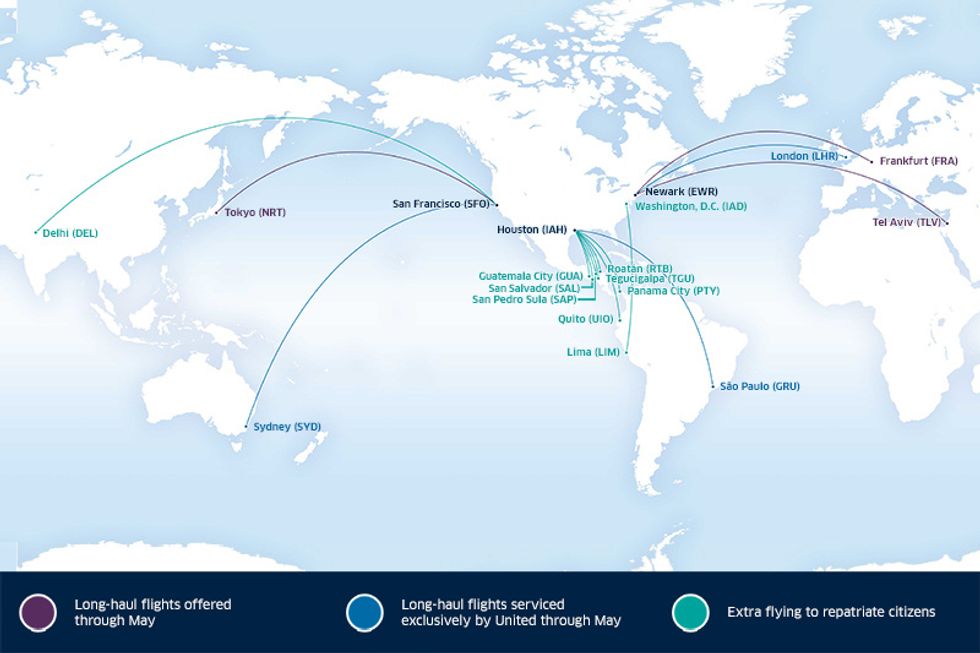 We also recently reinstated several international flights back into our schedule to support customers and essential businesses which depend on these routes. As a result, we will be the only airline to offer service between Newark/New York and London, San Francisco and Sydney, as well as Houston and São Paulo, Brazil.

In the midst of mobilizing our cargo operations, our teams at New York/Newark (EWR) and Jacksonville (JAX) stepped in to assist Roche Diagnostics with transporting a vital component for an instrument being used for COVID-19 testing.
The component was stuck at EWR en route to the Mayo Clinic in Florida after another airline's flights were cancelled. A Roche employee contacted us asking for help and, within a few hours, our teams had the piece loaded onto a Jacksonville-bound aircraft, with arrangements in place to deliver it to the Mayo Clinic.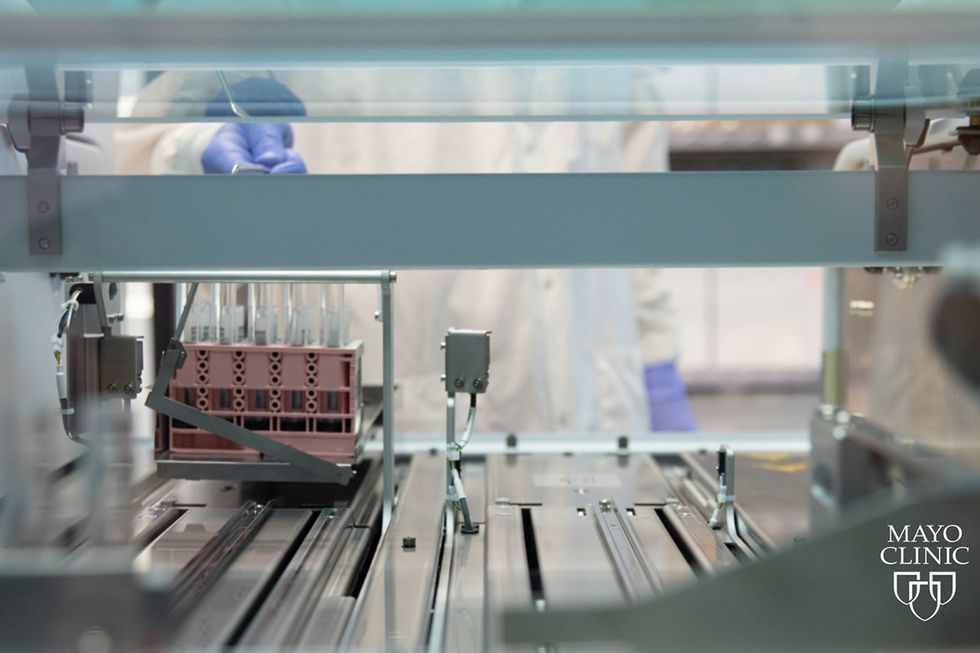 The item we shipped will allow the Mayo Clinic in Florida to process hundreds of COVID-19 tests per day. Mayo Clinic Laboratories has been on the front lines of increasing testing capacity to expedite caring for patients at this critical time and working to ease the burden being felt at test processing laboratories in a growing number of areas.

Together, we are facing an unprecedented challenge. United Together, we rise to meet that challenge.
Check out our newest destinations
United Airlines
united
We continue to work with government officials to bring Americans home. In addition to flights from Central & South America, we have charter flights planned from India. Learn more about our repatriation efforts in the wake of COVID-19 here:
uafly.co/3aExaOL
#UnitedTogether
United Airlines
united
When
@RocheDia
needed to ship a vital component of a COVID-19 testing unit from New Jersey to Florida, United Cargo jumped in to help. Read about how this part will allow
@MayoClinic
to process hundreds of tests per day for cases in the Southeastern U.S.
uafly.co/2UzOAGW
United Airlines
united
International schedule update: We know some people around the globe are displaced and still need to get home. We are reinstating some international flights over the next few days and will continue to fly six daily international flights through May.
uafly.co/3a5Dj6p
United Airlines
united
We have extended our change fee waiver to cover travel through May 31, 2020: - You can change or cancel your flight on
united.com
or through the app – a phone call is not required - For the latest on our commitment to your safety, visit
united.com/coronavirus
We Are United
weareunited
Shoutout to our operations team, who are working to properly park, maintain and store many aircraft in the
#BeingUnited
fleet. These aircraft are being housed across our seven hubs, maintenance facilities in CLE and MCO as well as at offsite facilities in New Mexico and Arizona.
We Are United
weareunited
Tomorrow, Oscar and Scott will host a companywide town hall to discuss the latest developments in managing the effects of the coronavirus (COVID-19). You can join the livestream event at 1:20 p.m. CT here:
uafly.co/39AV25m
We Are United
weareunited
Tomorrow, Oscar and Scott will host a companywide town hall to discuss the latest developments in managing the effects of the coronavirus (COVID-19). You can join the livestream event at 1:20 p.m. CT here:
uafly.co/39AV25m
.
Watch our most popular videos
Copyright © 2020 United Airlines, Inc.
All rights reserved.
Indicates an external site that may or may not meet accessibility guidelines.
Scroll to top
Scroll to top