In celebration of master mechanics, United unveils the Charles E. Taylor status at O'Hare
Today we unveiled a statue of Charles E. Taylor, the first aviation mechanic in powered flight, at Chicago's O'Hare airport. Mr. Taylor, one of three men responsible for the first flight, is credited with designing and building the engine that powered the Wright brothers' first airplane. The statue celebrates the lifetime contributions and hard work of senior mechanics and those who have earned the Charles Taylor "Master Mechanic" Award.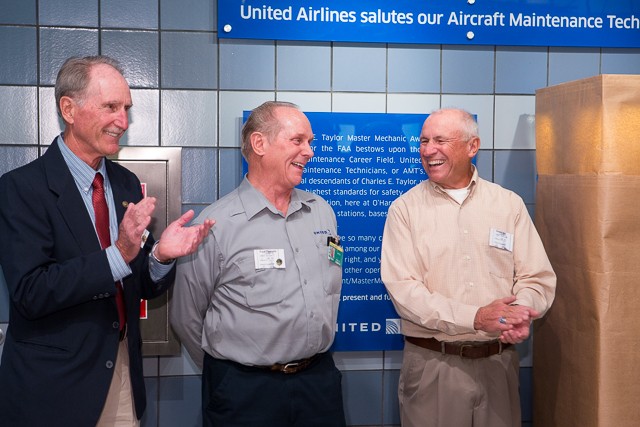 The honor, presented by the FAA, is given to mechanics across the industry who have completed 50 years of service in aviation maintenance and who have spent at least 30 years as certified FAA technicians. We are proud to say that more than 40 technicians at United have received the award since its inception in 1998.
"I'm honored to be recognized and to represent all the hard working aircraft maintenance technicians with whom I've worked with over the last 50 years at United," said Bill Grater, a Chicago-based technician who received the Charles Taylor Master Mechanic Award last year and attended today's unveiling.
We currently employ more than 8,000 aviation technicians in locations around the world. Our technicians work tirelessly to maintain our fleet of 700 aircraft, ensuring that they operate safely and reliably.