United Polaris features a reimagined pre-flight lounge experience, spacious onboard seating with thoughtful storage, amenities from exclusive partners, world-class dining, heightened comfort and privacy for restful sleep, and much more.
Named for the North Star, the brilliant point in the nighttime sky that travelers have looked to as their certain and constant guide, United Polaris is the shining new star of business class that flyers can look to and depend on for true comfort and a sleep experience like no other.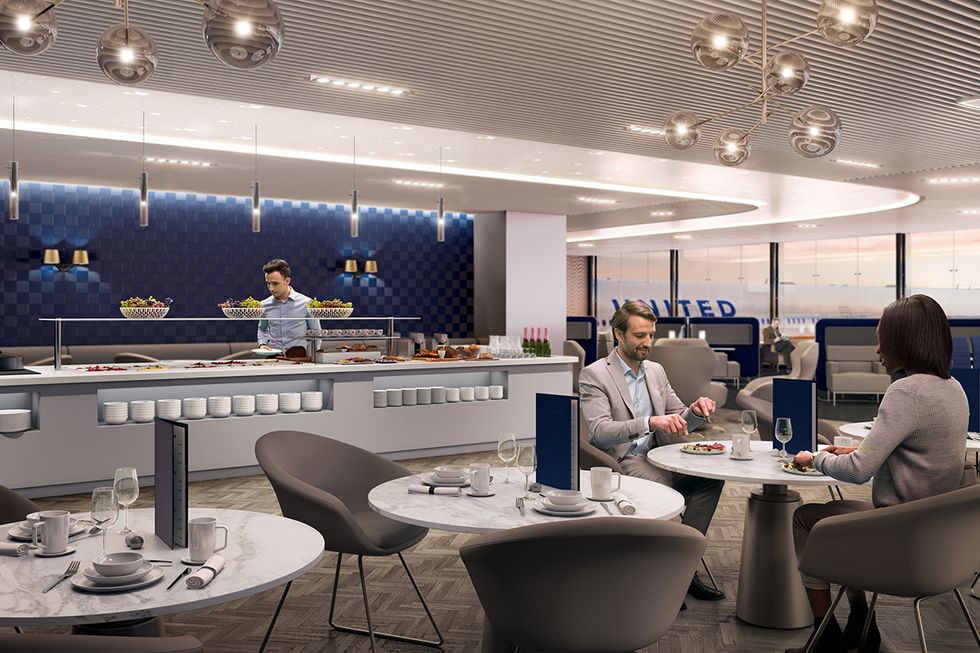 A lounge experience like no other
Your journey starts at the new United Polaris Lounge, where you'll find space to relax and recharge, or fit in a quick work session before your flight takes off. Freshen up in shower facilities complete with spa-quality Cowshed products from Soho House & Co, and then unwind in a chaise lounge, tucked away with dim lighting and gentle white noise. In addition, you'll now have the option to dine before your flight, so you can fall fast asleep once on board. And pair your meal with a beverage from our menu of specially curated wines, premium spirits, craft brews and handcrafted cocktails.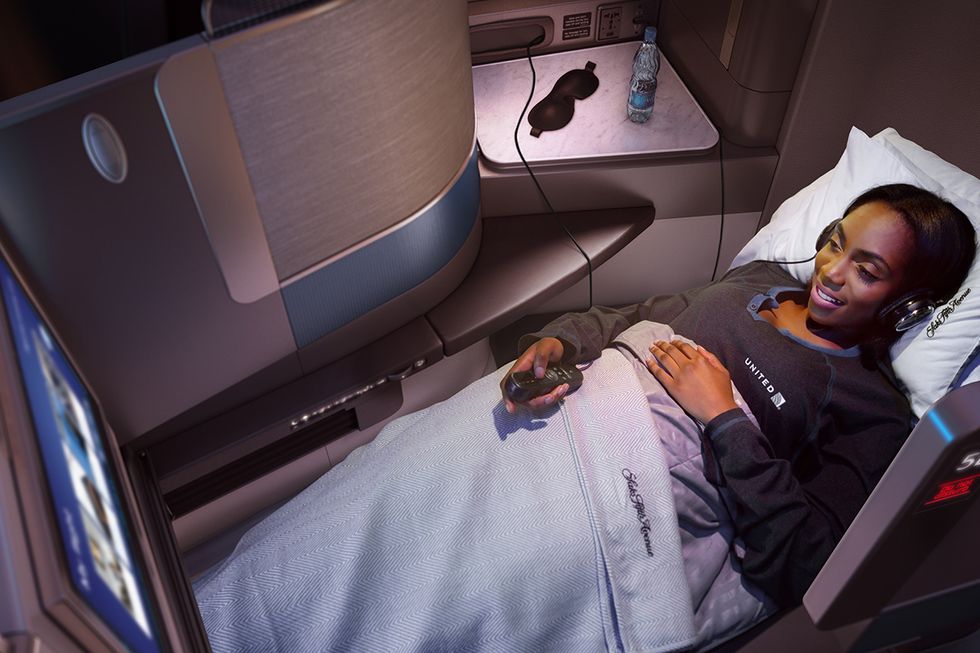 Redesigned with sleep in mind
Arriving at our destination well rested is something we all strive for, and one of the reasons why we spent many hours sleep-testing our new seats with actual customers. From lie-flat seats to custom luxury bedding from Saks Fifth Avenue and other sleep-focused amenities, we've made sure you have everything you need for a good night's sleep at 35,000 feet. For the hours you do spend awake, you'll find a state-of-the-art space with expansive storage and plenty of space for work, dining or enjoying some on-demand entertainment.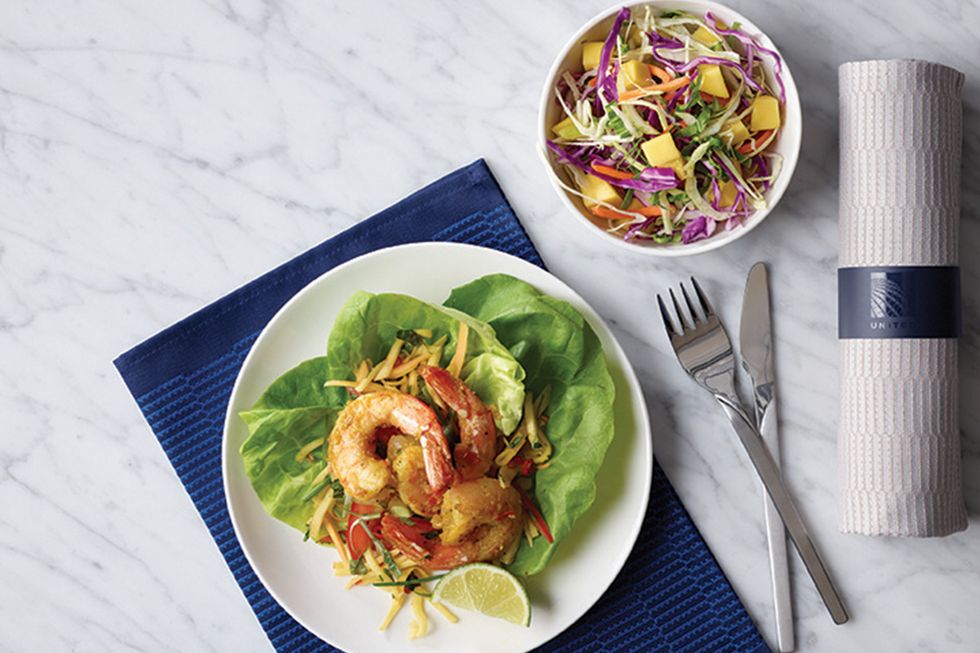 Reimagined dining options
From a welcome aboard with champagne and a chocolate truffle to creating your own wine flight or ordering a handmade Bloody Mary, you'll notice thoughtful enhancements to your inflight service. When it comes time for dining, enjoy menu items designed seasonally and regionally in partnership with The Trotter Project and their critically acclaimed chefs.
United Polaris business class is taking off December 1, 2016. Get a sneak peek of the full experience now at united.com/Polaris.