Our 'New Spirit of United' goes international
On Saturday our first Boeing 777-300ER — the New Spirit of United — will depart from San Francisco International Airport bound for Hong Kong International Airport on its first international flight. This flight will be the first international flight featuring both our full United Polaris — direct-aisle-access seats along with our widely acclaimed United Polaris service and amenities, which debuted in December.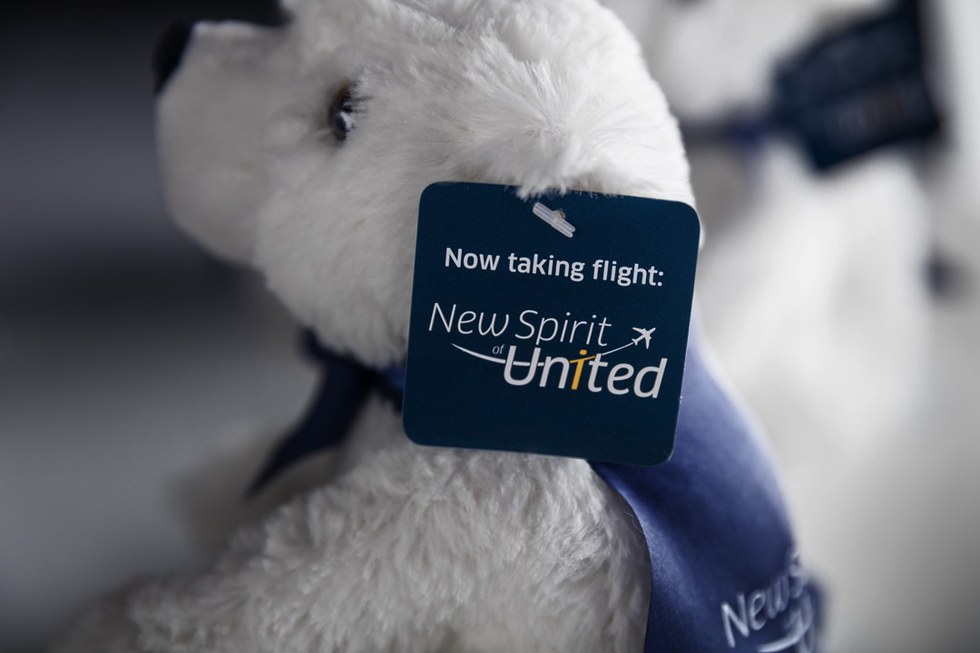 To celebrate this milestone, we're excited to bring back our limited edition United Polaris bear, officially named Ursa — this time with her name embroidered on her paw and a special cape showcasing the "New Spirit of United." She's named for the constellation Ursa Minor (the Little Dipper), anchored by the star Polaris. Ursa will greet all United Polaris customers on flights between March 25 and 31.
Traveling in a United Polaris cabin over the next week? Take a picture with Ursa and share it on our Twitter handle @United, using the hashtag #DreamPolaris.
More from
United Eco-Skies®