50 years after our inaugural flight from Houston to Monterrey, Mexico launched United's role in cultivating cultural, historical and commercial ties between the U.S. and Mexico, Oscar accepted the U.S.-Mexico Chamber of Commerce, Mid-America Chapter 2016 Double-Eagle Award on our behalf yesterday at the Chamber's annual award dinner. Each year the organization selects award recipients based on their partnerships and commitment to building stronger relations between the two countries.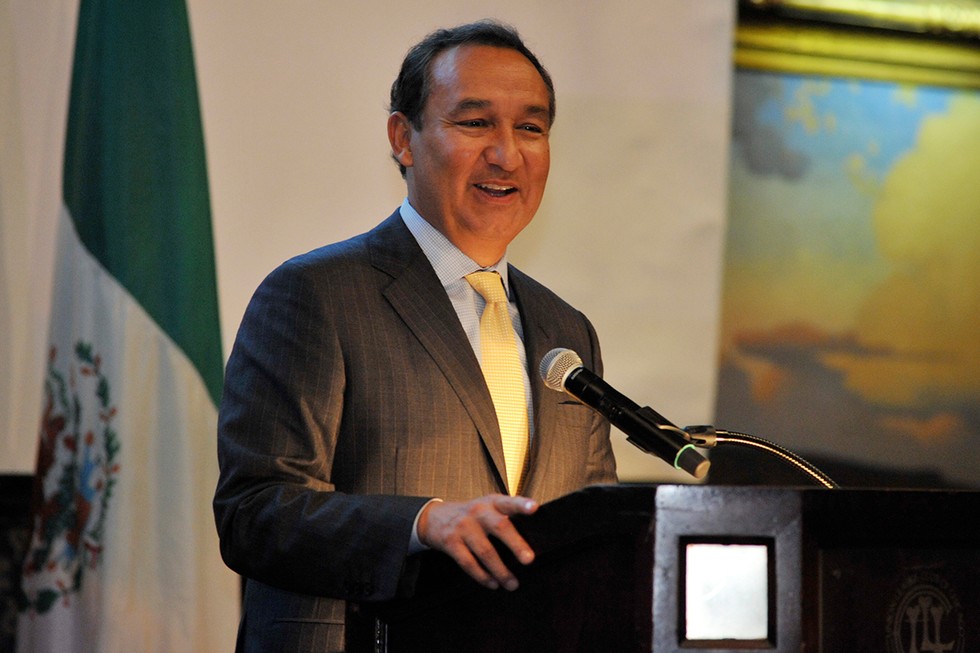 Oscar was also the keynote speaker at the dinner, where he noted the contributions of our employees in providing nearly 6 million customers to and from Mexico every year with air service that is vital to the success of our airline.

"Our service has grown in size and importance, with United now flying to more destinations in Mexico than any other U.S. carrier," said Oscar. "Our Mexico service stimulates trade, tourism, cultural visits, educational exchanges and, of course, we know how vitally important it is in keeping families connected. United is committed to fulfilling our role in connecting our two countries, and to making sure that the next chapter in our shared story is a bright one. This award is not only a celebration of the work we've done. It is a symbol of the work we will do together to advance our mutual goal of improving trade and travel between Mexico and the United States. I want to thank all of the employees and customers who have been a part of this journey with us these past 50 years and look forward to the next 50 years of this wonderful partnership."
More from
United Eco-Skies®