Paranormal experience at a historic penitentiary
Each week we will profile one of our employee's adventures across the globe, featuring a new location for every employee's story. Follow along every week to learn more about their travel experiences.
By Human Resources Manager Laurie Ledonne
October is the season for pop-up haunted houses and theme parks decked out in ghoulish decorations. My teens can't resist them and flock to find the scariest ones. A mom-daughter weekend trip to Philadelphia for cheesesteaks and some Founding Fathers' history actually ended with the highlight of finding a "real" haunted house/ghost tour -- or in this case a prison -- Eastern State Penitentiary.
Built in the early 1800s, designed to inspire true regret and penitence in prisoners, thereby coining the term "penitentiary," Eastern State was once the most famous and expensive prison ever built. Developed by the Prison Reform Committee, which included Ben Franklin, it was to be a groundbreaking vaulted ceiling/skylight design and rehabilitation concept of total prisoner isolation. In actuality, this idea of complete isolation 24 hours a day most likely led to most prisoners becoming clinically insane. Walking through on our own, with actor Steve Buscemi narrating the audio tour, was unnerving and spooky.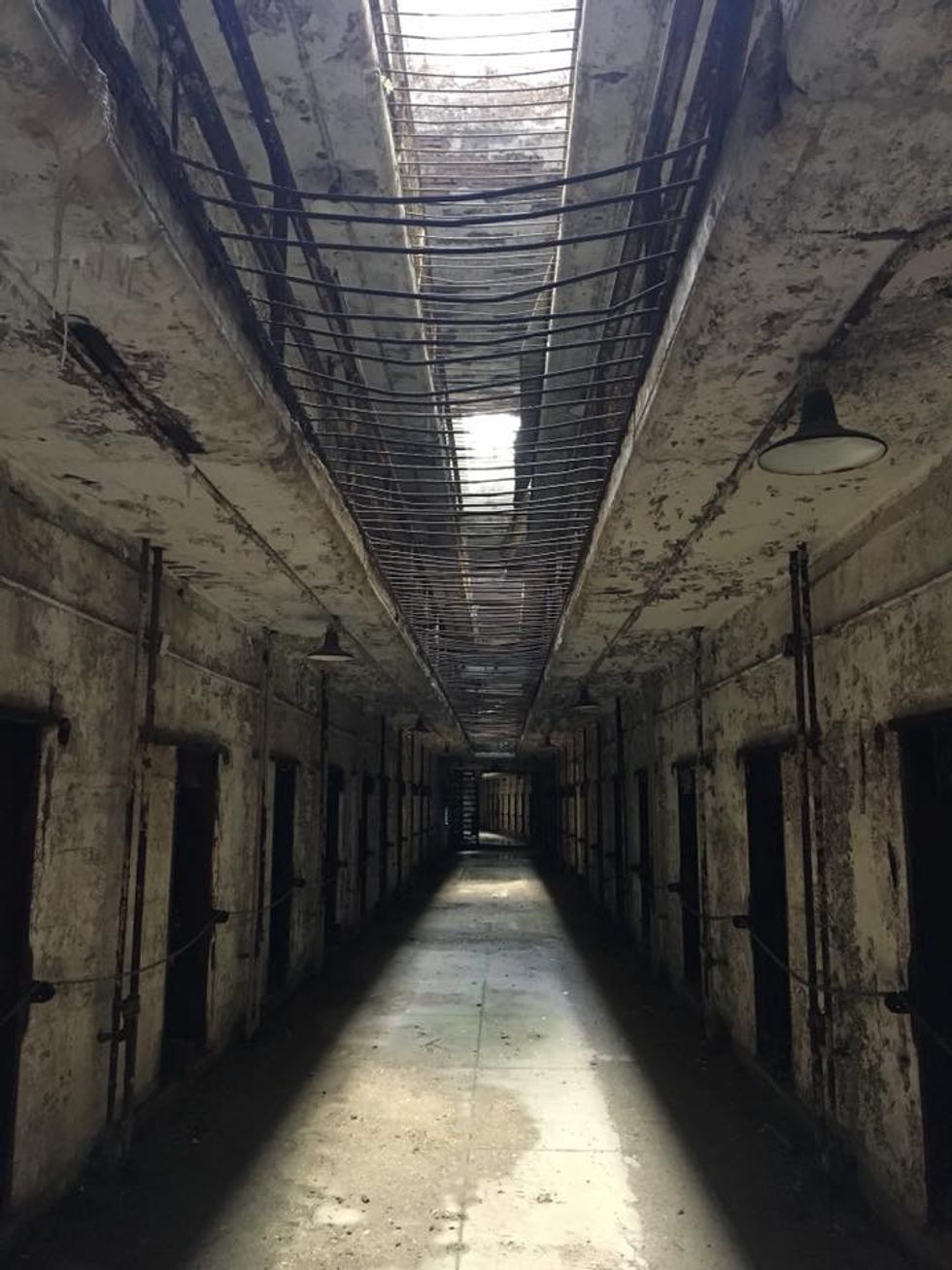 Within the gothic castle walls and ancient guard towers with gargoyles, long stretches of cellblock spokes feed into a central stone chamber, much like a giant wheel. Each prisoner was kept in total isolation, never seeing another person, and upon arrival taken to his cell with a hood over his head so that disorientation was complete. The one hour daily exercise was allowed in a tiny, connecting individual courtyard, accessible from the cell by a small crawlspace door. Guards even wore socks on their shoes to muffle walking sounds to keep the prison in complete silence. Originally, no doors existed to the cells from the main cellblock hallways -- only a food pass slot. Prisoners entered their 6 x 6 foot isolation chamber through the courtyard. Entrance from the hallway was a later modification in the 1920s.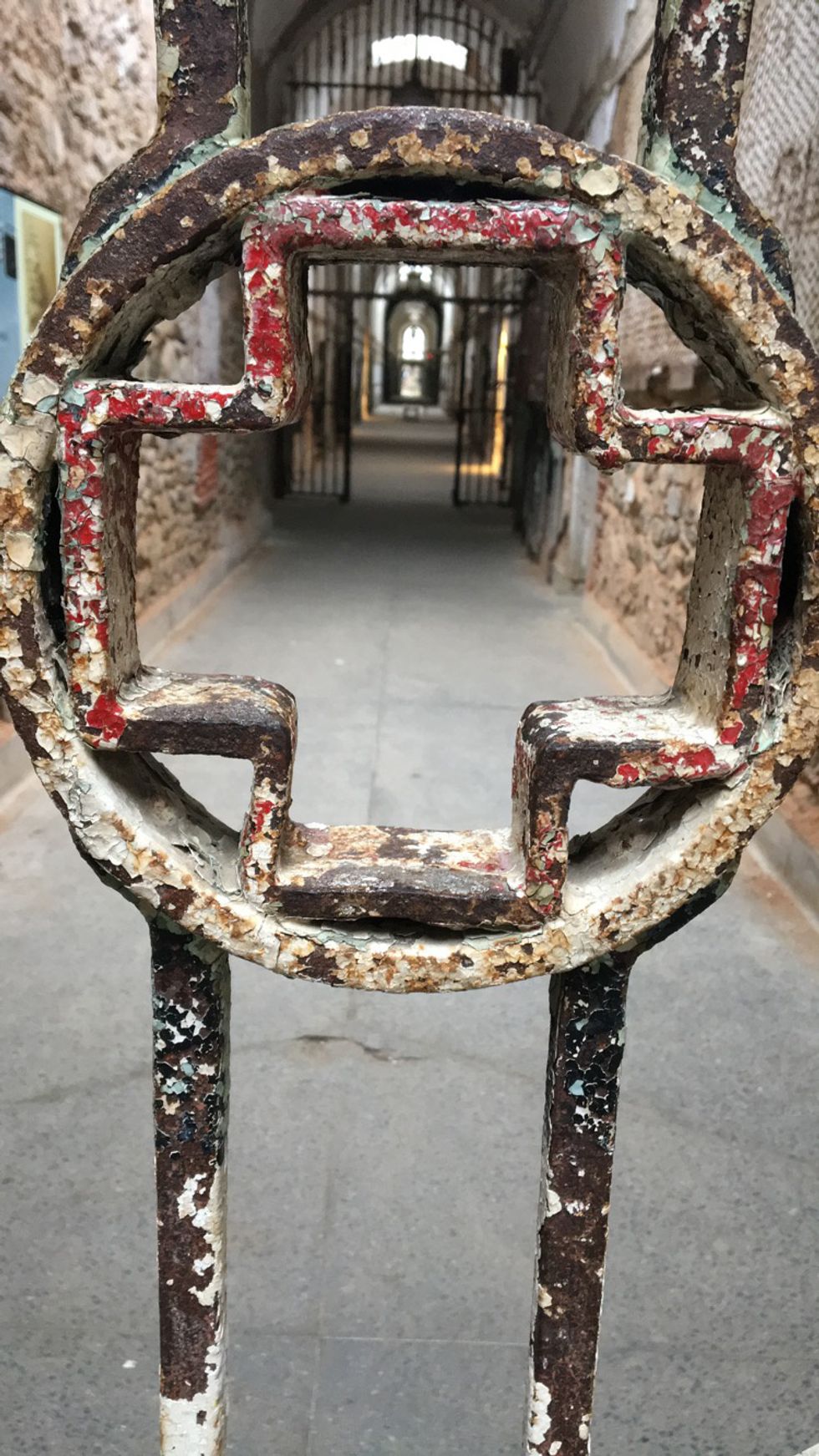 Today, it's a creepy, castle-like ruin, with long corridors of opened eerie cells and half-crumbling walls, warped bed frames and broken furniture that looks like a movie set for a horror film. Eastern State is known for notable inmates, including Al Capone and bank robber "Slick Willie" Sutton, who, according to urban legend, when asked why he robs banks, replied, "Because that's where the money is." We walked down the crumbling, damp corridors and into the stark cells. Some rooms, such as the shower area, were so disturbing, my daughter refused to do more than peek her head in. Down a narrow, "duck your head" basement stairway, the punishment "hole" cells are situated with barely enough room to stand up straight amongst the water pipes and conduit lines. That felt like a scene out of "Shawshank Redemption!" The only comic relief of the tour was the mention of a sensational 1930s newspaper article where a dog, a black labrador named Pep, was sent to Eastern prison for killing the governor's cat. In actuality, Pep was most likely brought to the prison as an early-prototype therapy dog, but giving him an inmate number and mug shot probably sold more newspapers at the time.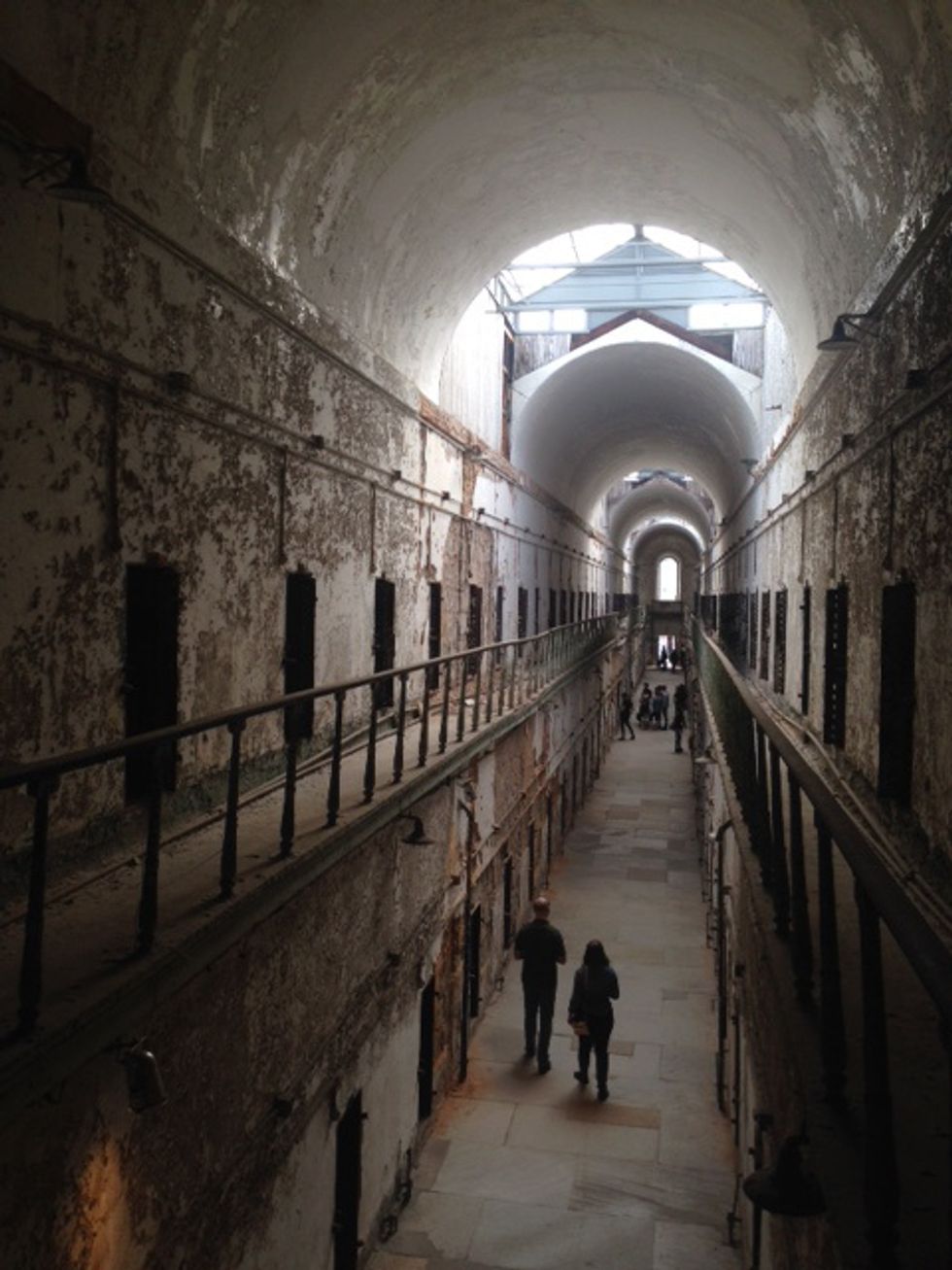 Walking the corridors and grounds was enough to give us the chills, but for people who still want a little more excitement, the historical society runs its own haunted house on the prison grounds, with the proceeds supporting the property maintenance as a landmark tourist destination. We saw the costumed zombie guards as we were leaving, and I was glad we didn't opt for the nighttime admission. Since the prison was open from the early 1830s until 1971, there is a long history of ghost stories and encounters. Eastern has been featured on a lot of different shows, including "Ghost Adventures," "Ghost Hunters" and "Most Haunted Live." We didn't see any signs of the supposed ghost shadows from Cellblock 6 or hear the reported cackling in Cellblock 12, but walking around the desolate prison on a gloomy overcast day felt enough like a paranormal experience for us.
United to operate the first ever nonstop flight between Washington, D.C. and Lagos and offer more flights between D.C. and Africa than any other carrier
CHICAGO, Sept. 17, 2021 /PRNewswire/ -- United Airlines announced today that new service between Washington, D.C. and Lagos, Nigeria will begin November 29 (subject to government approval). The airline will operate three weekly flights connecting the U.S. capital to Nigeria's largest city, which is also the top Western African destination for U.S-based travelers. Tickets will be available for sale on united.com and the United app this weekend.
"This new flight to Lagos has been highly anticipated by our customers and offers the first ever nonstop service between Washington, D.C. and Nigeria, as well as convenient, one-stop connections to over 80 destinations throughout the Americas including Houston and Chicago," said Patrick Quayle, United's vice president of international network and alliances. "On behalf of all of United we'd like to offer our sincere thanks to the Nigerian Civil Aviation Authority and U.S. Department of Transportation for supporting our plans to provide this service."
"We are honored to work with our partners at United Airlines to welcome their second nonstop connection from Dulles International to the African continent," said Carl Schultz, acting vice president of airline business development at the Metropolitan Washington Airports Authority. "Lagos joins nearly 50 other nonstop international destinations currently served by the National Capital Region's gateway to the world."
United will operate this route with a Boeing 787 Dreamliner featuring 28 United Polaris® business class lie-flat seats, 21 United Premium Plus® premium economy seats, 36 Economy Plus® seats and 158 standard economy seats. This flight is the only service between the U.S. and Nigeria to offer premium economy product. Flights will depart Washington, D.C. on Monday, Thursday and Saturday and return from Lagos on Tuesday, Friday and Sunday.
This new flight builds on United's expansion into Africa and solidifies United's leadership position to Africa from the D.C. metro area, with more flights to the continent than any other airline. Just this year, United launched new service between New York/Newark and Johannesburg, South Africa and between Washington, D.C. and Accra, Ghana. And this December and January, United will increase its service to Accra from three weekly flights to daily* as customers travel home for the winter holidays. United is also returning its popular service between New York/Newark and Cape Town, South Africa on December 1.
United's new flights comply with each country's COVID-19 protocols and customers should check destination requirements before traveling.
Making International Travel Easier
United is the only U.S. airline to offer its own one-stop-shop where customers can conveniently get "travel-ready" by finding a location to schedule a COVID-19 test as well as upload and store their test results and vaccination records directly through the airline's website and award-winning mobile app with the Travel-Ready Center. The airline's easy-to-use travel tool available on United's mobile app enables customers to reduce stress and save valuable time at the airport right from the palm of their hand. United also announced a collaboration with Abbott and became the first U.S. carrier to set up an easy way for international travelers to bring a CDC-approved test with them, self-administer while abroad, and return home.
United Next
United is more focused than ever on its commitment to customers and employees. In addition to today's announcement, United has recently:
Launched an ambitious plan to transform the United customer experience by adding and upgrading hundreds of aircraft as well as investing in features like larger overhead bins, seatback entertainment in every seat and the industry's fastest available Wi-Fi.
Announced a goal to create 25,000 unionized jobs by 2026 that includes careers as pilots, flight attendants, agents, technicians, and dispatchers.
Announced that United will train at least 5,000 pilots by 2030 through the United Aviate Academy, with the plan of at least half being women and people of color.
Required all U.S. employees to receive a COVID-19 vaccination.
Became the first airline to offer customers the ability to check their destination's travel requirements, schedule COVID-19 tests and more on its mobile app and website. 
Invested in emerging technologies that are designed to decarbonize air travel, like an agreement to work with urban air mobility company Archer, an investment in aircraft startup Heart Aerospace and a purchase agreement with Boom Supersonic.
Committed to going 100% green by 2050 by reducing 100% of our greenhouse gas emissions without relying on traditional carbon offsets, including a recent agreement to  purchase one and a half times the amount of all of the rest of the world's airlines' publicly announced Sustainable Aviation Fuel commitments combined.
Eliminated change fees for all economy and premium cabin tickets for travel within the U.S.
About United
United's shared purpose is "Connecting People. Uniting the World." In 2019, United and United Express® carriers operated more than 1.7 million flights carrying more than 162 million customers. United has the most comprehensive route network among North American carriers, including U.S. mainland hubs in Chicago, Denver, Houston, Los Angeles, New York/Newark, San Francisco and Washington, D.C.  For more about how to join the United team, please visit united.com/careers and more information about the company is at united.com. United Airlines Holdings, Inc. is traded on the Nasdaq under the symbol "UAL".
*daily flights to Accra this winter are subject to government approval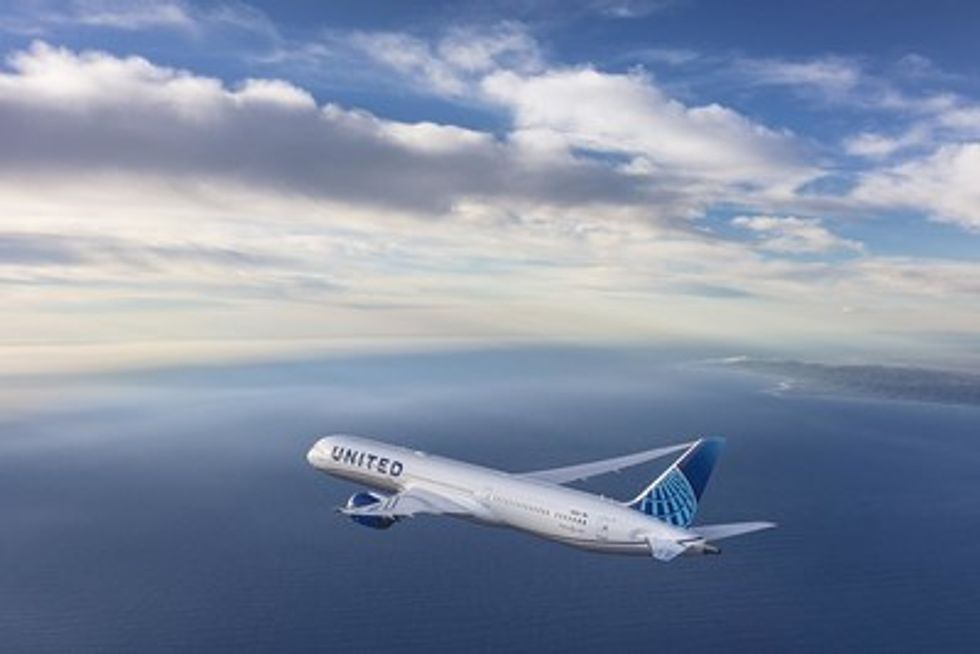 SOURCE United Airlines
For further information: United Airlines Worldwide Media Relations, +1-872-825-8640, media.relations@united.com
United agrees to purchase 1.5 billion gallons of sustainable aviation fuel (SAF) over 20 years - which is one and a half times the size of the rest of the world's airlines' publicly announced SAF commitments combined
CHICAGO and DES PLAINES, Ill., Sept. 9, 2021 /PRNewswire/ -- United and Honeywell today announced a joint multimillion-dollar investment in Alder Fuels – a cleantech company that is pioneering first-of-its-kind technologies for producing sustainable aviation fuel (SAF) at scale by converting abundant biomass, such as forest and crop waste, into sustainable low-carbon, drop-in replacement crude oil that can be used to produce aviation fuel. When used together across the fuel lifecycle, the Alder technologies, coupled with Honeywell's Ecofining™ process, could have the ability to produce a carbon-negative fuel at spec with today's jet fuel. The goal of the technologies is to produce fuel that is a 100% drop-in replacement for petroleum jet fuel.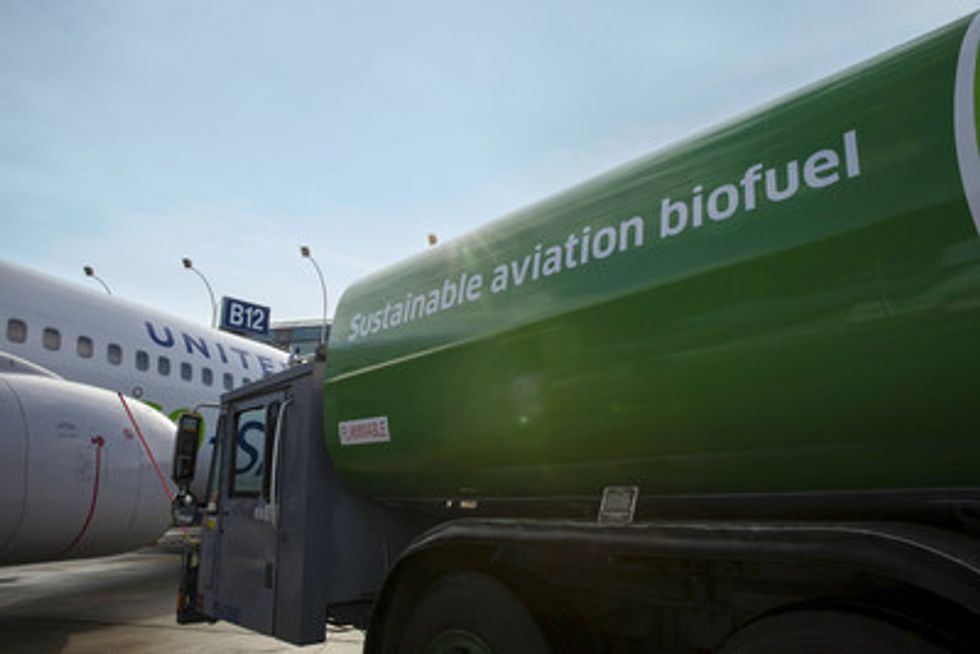 As part of the agreement, United is committing to purchase 1.5 billion gallons of SAF from Alder when produced to United's requirements. United's purchase agreement, which is one and a half times the size of the known purchase commitments of all global airlines combined, makes this easily the largest publicly announced SAF agreement in aviation history. United's purchase agreement with Alder also surpasses the previous record set by the airline in 2015 through its investment in Fulcrum BioEnergy with its option to purchase up to 900 million gallons of SAF.
"Since announcing our 100% green commitment in 2020, United has stayed focused on decarbonizing without relying on the use of traditional carbon offsets. Part of that commitment means increasing SAF usage and availability since it's the fastest way to reduce emissions across our fleet. However, to scale SAF as quickly as necessary, we need to look beyond existing solutions and invest in research and development for new pathways like the one Alder is developing," said United CEO Scott Kirby. "United has come further than any other airline making sustainable travel a reality by using SAF to power flights. Our leadership gives customers confidence that they are flying with an airline that recognizes the responsibility we have to help solve climate change."
"As a pioneer of the SAF market with UOP Ecofining™ technology, our work with United and Alder on this new technology will help transform the industry and support the growth of a zero-carbon economy," said Darius Adamczyk, Honeywell chairman and chief executive officer. "This solution will not only advance United's SAF commitment but can help the aviation industry meet its commitments to decouple increases in carbon emissions from growth in passengers."
According to the U.S. Department of Energy (DOE), U.S. forestry residues and agricultural residues alone could provide enough biomass energy to generate more than 17 billion gallons of jet fuel and displace 75% of U.S. aviation fuel consumption. If the U.S. were to broadly adopt regenerative agricultural practices, which capture more carbon in healthier soil compared to traditional methods, the U.S. could generate an additional seven billion gallons of SAF, which would completely replace the U.S.'s current fossil jet fuel consumption.
Alder's technology and demand for its fuel from the aviation industry create a large new market for biomass from regenerative practices. Use of this biomass further enables Alder's production process to be carbon negative over the fuel's lifecycle.
"Aviation poses one of the greatest technology challenges for addressing climate change and SAF has demonstrated the greatest potential. However, there is insufficient raw material to meet demand," said Bryan Sherbacow, CEO of Alder Fuels and senior advisor to World Energy, the company that owns and operates the world's first SAF refinery. "Alder's technology revolutionizes SAF production by enabling use of widely available, low-cost and low-carbon feedstock. The industry is now a major step closer to using 100% SAF with our drop-in fuel that accelerates the global transition to a zero-carbon economy."
Prior to founding Alder, Sherbacow built the world's first SAF refinery utilizing Honeywell's technology and subsequently contracted with United, enabling the airline to become the first globally to use SAF in regular operations on a continuous basis. Since then, United has purchased more SAF than any other airline and, with this agreement now, has more than 70% of the airline industry's publicly announced SAF commitments. Alder's research is supported by the U.S. Defense Logistics Agency, the DOE and a partnership with DOE's National Renewable Energy Laboratory (NREL), focused on developing technology to process organic waste and sustainable, non-food plant material into carbon-negative transportation fuels.
Honeywell innovation established the SAF market with its UOP Ecofining process, which is the first technology used to maximize SAF production for commercial aviation. Building on Honeywell's focus to create sustainable technology, Honeywell will utilize its expertise and proven process of developing sustainable fuels alongside Alder, applying proprietary hydroprocessing design to the process to jointly commercialize the technology. Commercialization is expected by 2025. This announcement is a clear example of how Honeywell's Sustainable Technology Solutions business can partner with early-stage companies and help them scale faster, access customers and advance research and development to help drive sustainability at the global level.
United's joint investment in Alder is the latest by United Airlines Ventures, a venture fund launched earlier this year that focuses on startups, upcoming technologies, and sustainability concepts that will complement United's goal of net zero emissions by 2050 -- without relying on traditional carbon offsets. In 2020, United became the first airline to announce a commitment to invest in carbon capture and sequestration and has since followed with investments in electric vertical takeoff and landing aircraft and 19-seat electric aircraft that have the potential to fly customers up to 250 miles before the decade's end.
About United
United's shared purpose is "Connecting People. Uniting the World." For more information, visit united.com, follow @United on Twitter and Instagram or connect on Facebook. The common stock of UAL is traded on the Nasdaq under the symbol "UAL".
About United Airlines Ventures
United's corporate venture capital fund, United Airlines Ventures, allows the airline to continue investing in emerging companies that have the potential to influence the future of travel. The new fund will concentrate on sustainability concepts that will complement United's goal of net zero emissions by 2050 -- without relying on traditional carbon offsets -- as well as revolutionary aerospace developments and innovative technologies that are expected to create value for customers and United's operation. For more information about United Airlines Ventures, please visit https://www.united.com/ventures.
About Honeywell
Honeywell (www.honeywell.com) is a Fortune 100 technology company that delivers industry-specific solutions that include aerospace products and services; control technologies for buildings and industry; and performance materials globally. Our technologies help aircraft, buildings, manufacturing plants, supply chains, and workers become more connected to make our world smarter, safer, and more sustainable. For more news and information on Honeywell, please visit www.honeywell.com/newsroom.
About Alder Fuels
Alder Fuels, founded by biofuel and aviation industry entrepreneur Bryan Sherbacow, is a process technology and project development company in the low-carbon energy industry. Alder is commercializing a process to produce crude oil that is carbon negative, scalable and cost-competitive with the petroleum it replaces. Critical to rapid, world-scale deployment, the process will be compatible with the existing petroleum refining and logistics infrastructure. The company's collaboration with United Airlines and Honeywell UOP is expected to propel use of new forms of biomass to power commercial aircraft, reduce fossil fuel consumption and commercialize technologies benefiting the flying public. It builds upon a decade-old relationship among the stakeholders in pioneering commercialization of industry-leading SAF technology. For more information about Alder Fuels, visit http://www.alderfuel.com/.
Forward Looking Statement
Safe Harbor Statement under the Private Securities Litigation Reform Act of 1995: Certain statements in this press release are forward-looking and thus reflect our current expectations and beliefs with respect to certain current and future events and anticipated financial and operating performance. Such forward-looking statements are and will be subject to many risks and uncertainties relating to United's and Honeywell's operations and business environment that may cause actual results to differ materially from any future results expressed or implied in such forward-looking statements. Words such as "expects," "will," "plans," "intends," "anticipates," "indicates," "remains," "believes," "estimates," "forecast," "guidance," "outlook," "goals," "targets" and similar expressions are intended to identify forward-looking statements. Additionally, forward-looking statements include statements that do not relate solely to historical facts, such as statements which identify uncertainties or trends, discuss the possible future effects of current known trends or uncertainties, or which indicate that the future effects of known trends or uncertainties cannot be predicted, guaranteed or assured. All forward-looking statements in this press release are based upon information available to us on the date of this press release. Neither United nor Honeywell undertakes any obligation to publicly update or revise any forward-looking statement, whether as a result of new information, future events, changed circumstances or otherwise, except as required by applicable law. United's and Honeywell's actual results could differ materially from these forward-looking statements due to numerous factors including, without limitation, the risks and uncertainties set forth under Part II, Item 1A., "Risk Factors," of United Airlines Holdings, Inc.'s Quarterly Report on Form 10-Q for the quarter ended June 30, 2021 and Honeywell's Annual Report on Form 10-K for the year ended December 31, 2020, as well as other risks and uncertainties set forth from time to time in the reports United Airlines Holdings, Inc. and Honeywell file with the U.S. Securities and Exchange Commission.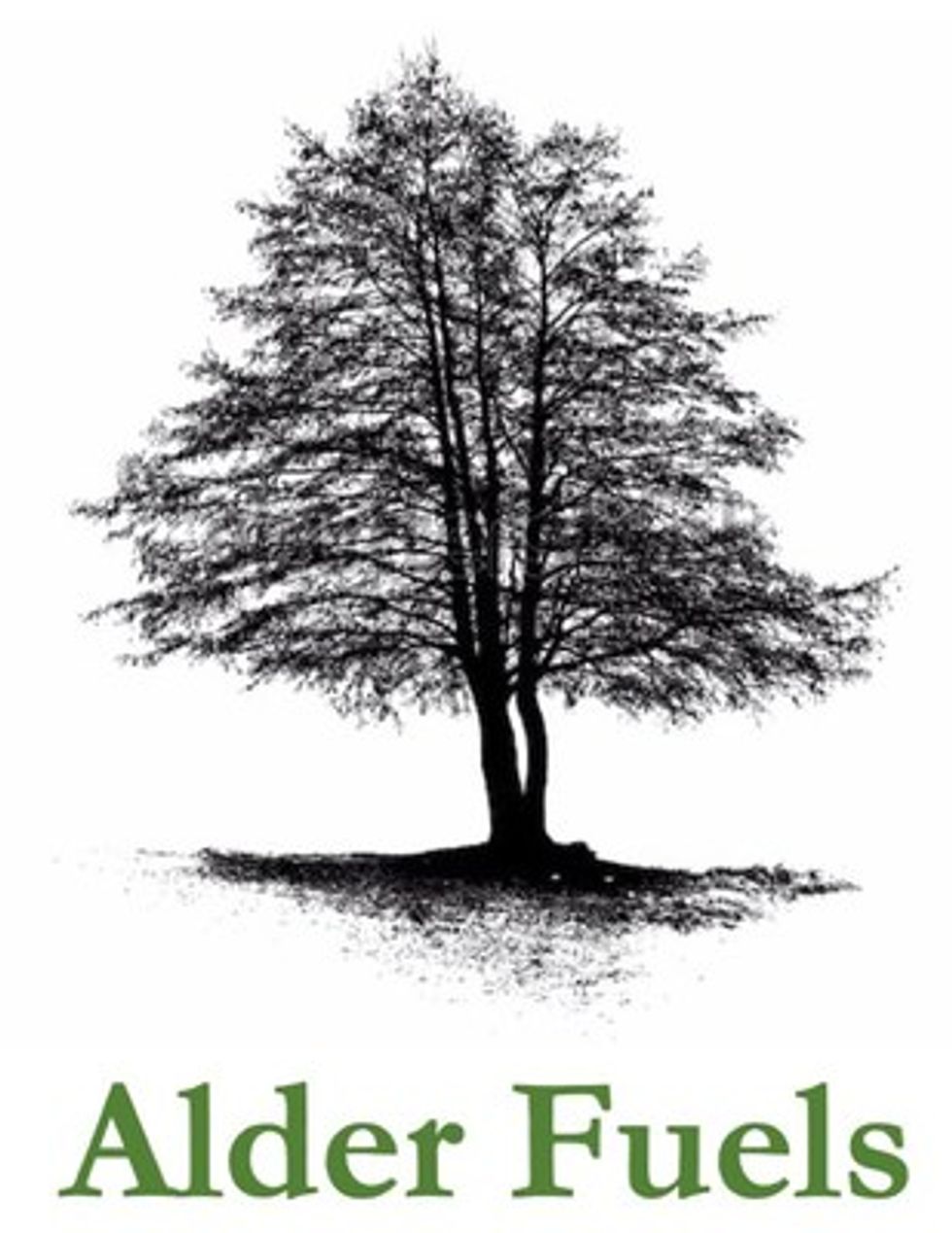 SOURCE United Airlines
For further information: United Airlines Worldwide Media Relations, +1-872-825-8640, media.relations@united.com; Honeywell, Mike Hockey, Mike.hockey@honeywell.com, 832 285 4933; Alder Fuels, Alex Gibson, 803-361-3016, agibson@apcoworldwide.com
CHICAGO, Sept. 1, 2021 /PRNewswire/ -- United (NASDAQ:UAL) will present at the 14th Annual Cowen Global Transportation & Sustainable Mobility Conference on Thursday, September 9. The presentation will begin at 10:30 a.m. CT / 11:30 a.m. ET.
The live webcast will be available on the investor relations section of United's website at ir.united.com. The company will archive the audio webcast on the website within 24 hours of the presentation, and the webcast will be available for a limited time.

SOURCE United Airlines
For further information: United Airlines Worldwide Media Relations, +1-872-825-8640, media.relations@united.com
Scroll to top