Paranormal experience at a historic penitentiary
Each week we will profile one of our employee's adventures across the globe, featuring a new location for every employee's story. Follow along every week to learn more about their travel experiences.
By Human Resources Manager Laurie Ledonne
October is the season for pop-up haunted houses and theme parks decked out in ghoulish decorations. My teens can't resist them and flock to find the scariest ones. A mom-daughter weekend trip to Philadelphia for cheesesteaks and some Founding Fathers' history actually ended with the highlight of finding a "real" haunted house/ghost tour -- or in this case a prison -- Eastern State Penitentiary.
Built in the early 1800s, designed to inspire true regret and penitence in prisoners, thereby coining the term "penitentiary," Eastern State was once the most famous and expensive prison ever built. Developed by the Prison Reform Committee, which included Ben Franklin, it was to be a groundbreaking vaulted ceiling/skylight design and rehabilitation concept of total prisoner isolation. In actuality, this idea of complete isolation 24 hours a day most likely led to most prisoners becoming clinically insane. Walking through on our own, with actor Steve Buscemi narrating the audio tour, was unnerving and spooky.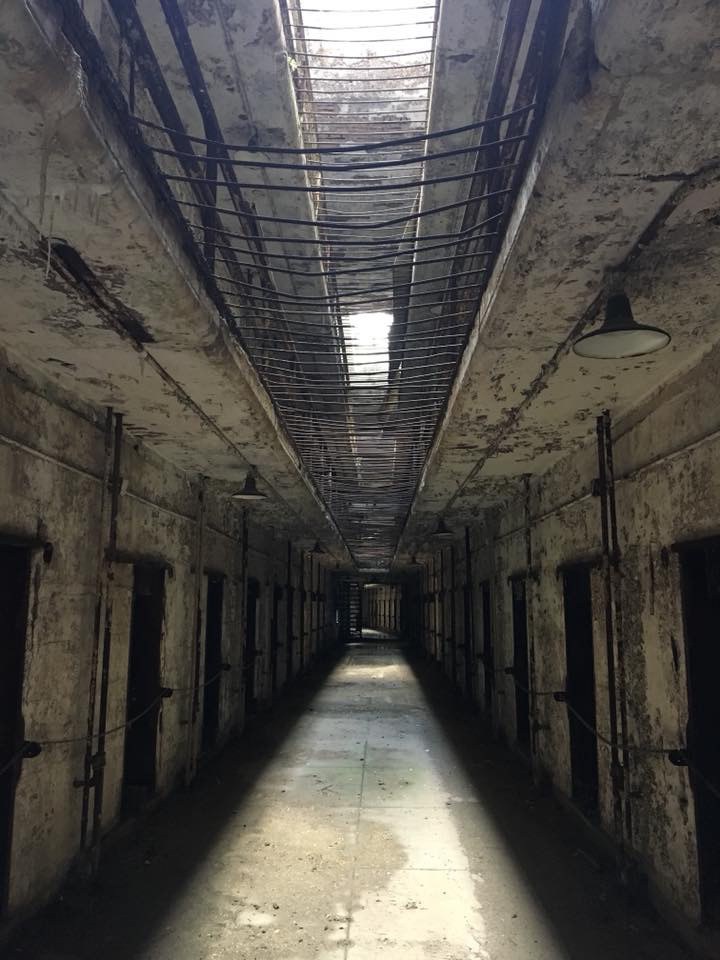 Within the gothic castle walls and ancient guard towers with gargoyles, long stretches of cellblock spokes feed into a central stone chamber, much like a giant wheel. Each prisoner was kept in total isolation, never seeing another person, and upon arrival taken to his cell with a hood over his head so that disorientation was complete. The one hour daily exercise was allowed in a tiny, connecting individual courtyard, accessible from the cell by a small crawlspace door. Guards even wore socks on their shoes to muffle walking sounds to keep the prison in complete silence. Originally, no doors existed to the cells from the main cellblock hallways -- only a food pass slot. Prisoners entered their 6 x 6 foot isolation chamber through the courtyard. Entrance from the hallway was a later modification in the 1920s.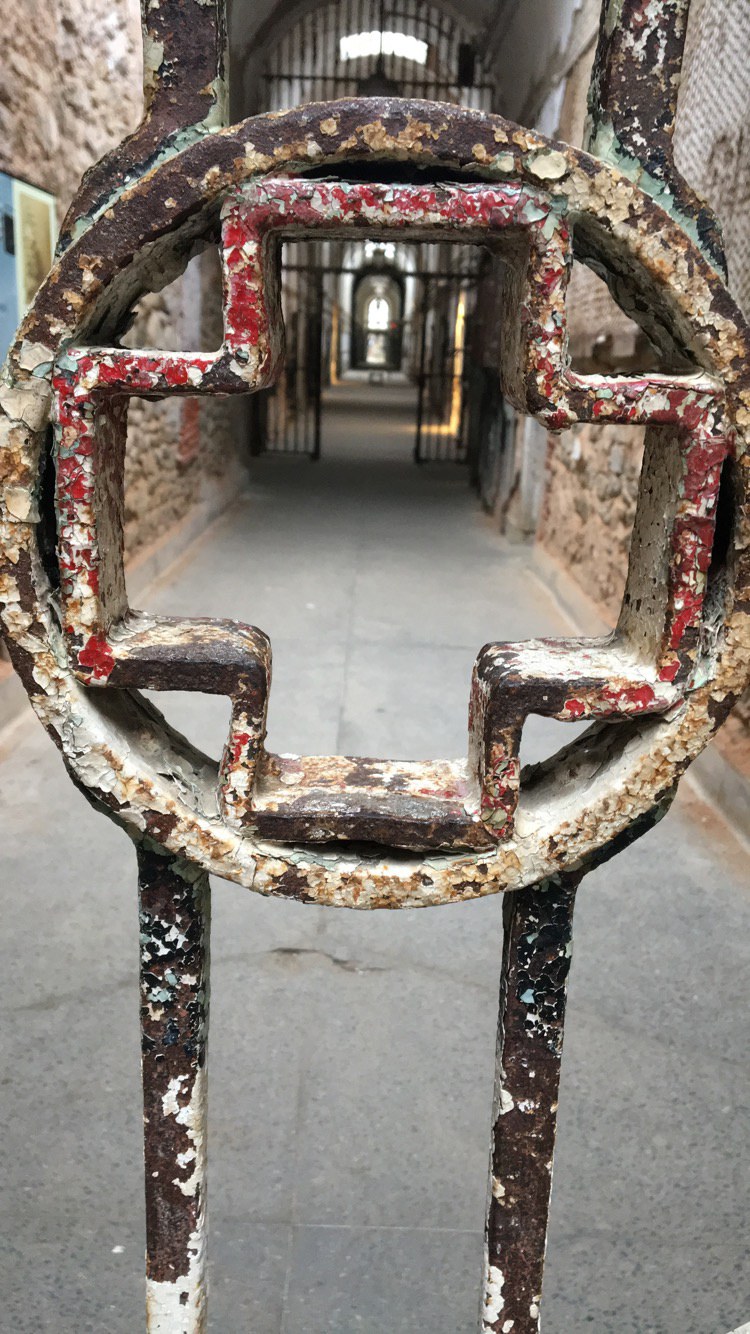 Today, it's a creepy, castle-like ruin, with long corridors of opened eerie cells and half-crumbling walls, warped bed frames and broken furniture that looks like a movie set for a horror film. Eastern State is known for notable inmates, including Al Capone and bank robber "Slick Willie" Sutton, who, according to urban legend, when asked why he robs banks, replied, "Because that's where the money is." We walked down the crumbling, damp corridors and into the stark cells. Some rooms, such as the shower area, were so disturbing, my daughter refused to do more than peek her head in. Down a narrow, "duck your head" basement stairway, the punishment "hole" cells are situated with barely enough room to stand up straight amongst the water pipes and conduit lines. That felt like a scene out of "Shawshank Redemption!" The only comic relief of the tour was the mention of a sensational 1930s newspaper article where a dog, a black labrador named Pep, was sent to Eastern prison for killing the governor's cat. In actuality, Pep was most likely brought to the prison as an early-prototype therapy dog, but giving him an inmate number and mug shot probably sold more newspapers at the time.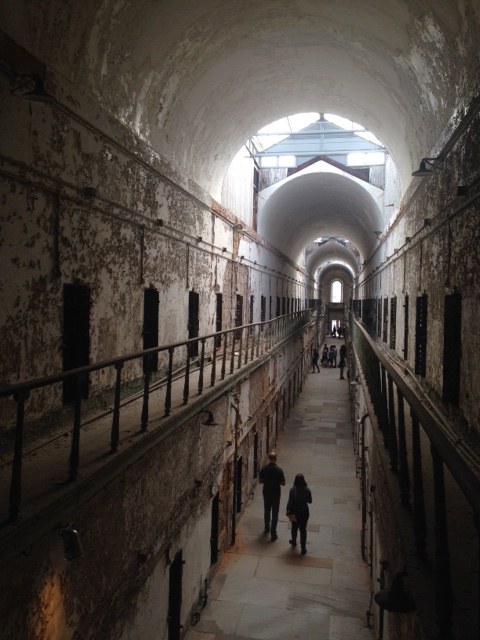 Walking the corridors and grounds was enough to give us the chills, but for people who still want a little more excitement, the historical society runs its own haunted house on the prison grounds, with the proceeds supporting the property maintenance as a landmark tourist destination. We saw the costumed zombie guards as we were leaving, and I was glad we didn't opt for the nighttime admission. Since the prison was open from the early 1830s until 1971, there is a long history of ghost stories and encounters. Eastern has been featured on a lot of different shows, including "Ghost Adventures," "Ghost Hunters" and "Most Haunted Live." We didn't see any signs of the supposed ghost shadows from Cellblock 6 or hear the reported cackling in Cellblock 12, but walking around the desolate prison on a gloomy overcast day felt enough like a paranormal experience for us.