Saying goodbye to Dad, 15 years later
Los Angeles-based Flight Attendant Natasha Gagarin was working a flight in 2002 when her father passed away. She never got to say goodbye. Fast forward 15 years, Natasha was seated at a gate at Newark Liberty International Airport awaiting the flight to Houston she was set to work earlier this summer when an elderly man in a wheelchair was dropped off at the gate. The man, customer Nick McEneaney, was grieving when he arrived at the gate. He was on his way to a friend's place in Texas from Dublin, Ireland, where he'd just buried his daughter.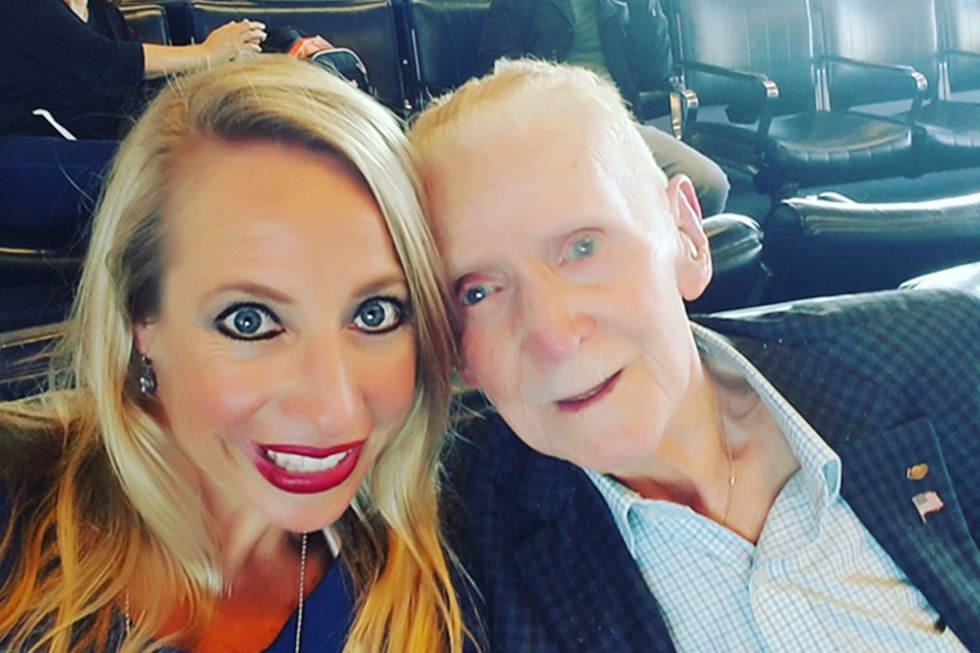 Unfortunately, the flight was delayed four hours and had a gate change. Natasha ensured the 95-year-old Mr. McEneaney was where he needed to be, when he needed to be there. "Kindness doesn't cost a thing," Natasha said, "but its value is priceless."

Natasha, a single mother of four, was looking forward to getting home to her kids in Southern California that night after the flight to Houston. Due to the four-hour delay at Newark's Airport, Mr. McEneaney was going to miss his Houston—Brownsville/South Padre Island, Texas flight, which was the last of the night. "I just knew there was no way he was going to get to his hotel without assistance," Natasha recalled.
Putting her own plans aside for the moment, she contacted Crew Scheduling to request that she remain with Mr. McEneaney for the night to help with the rest of his journey. Unfortunately, there were no more rooms available at the hotel where Mr. McEneaney was staying so Natasha volunteered to sleep on a couch in the hotel lobby. She helped him into his room, poured him water and gave him a toothbrush and toothpaste.
She called to wake him up the next morning at 6:20 a.m., but unfortunately, his morning flight to Brownsville/South Padre Island was canceled. Able to re-book him on the next flight a couple hours later, Natasha took him to the airport, got him in a wheelchair, through security and then had breakfast with him.
Fifteen years had passed since Natasha lost her father, but the pain of never getting to say goodbye had never relented. "Mr. McEneaney reminded me so much of my dad in his mannerisms and beliefs," Natasha said. After breakfast, it was time for Mr. McEneaney to board his flight and it was time to say goodbye. "When I had to say goodbye to Nick, I finally felt like I got to say goodbye to my dad," Natasha said.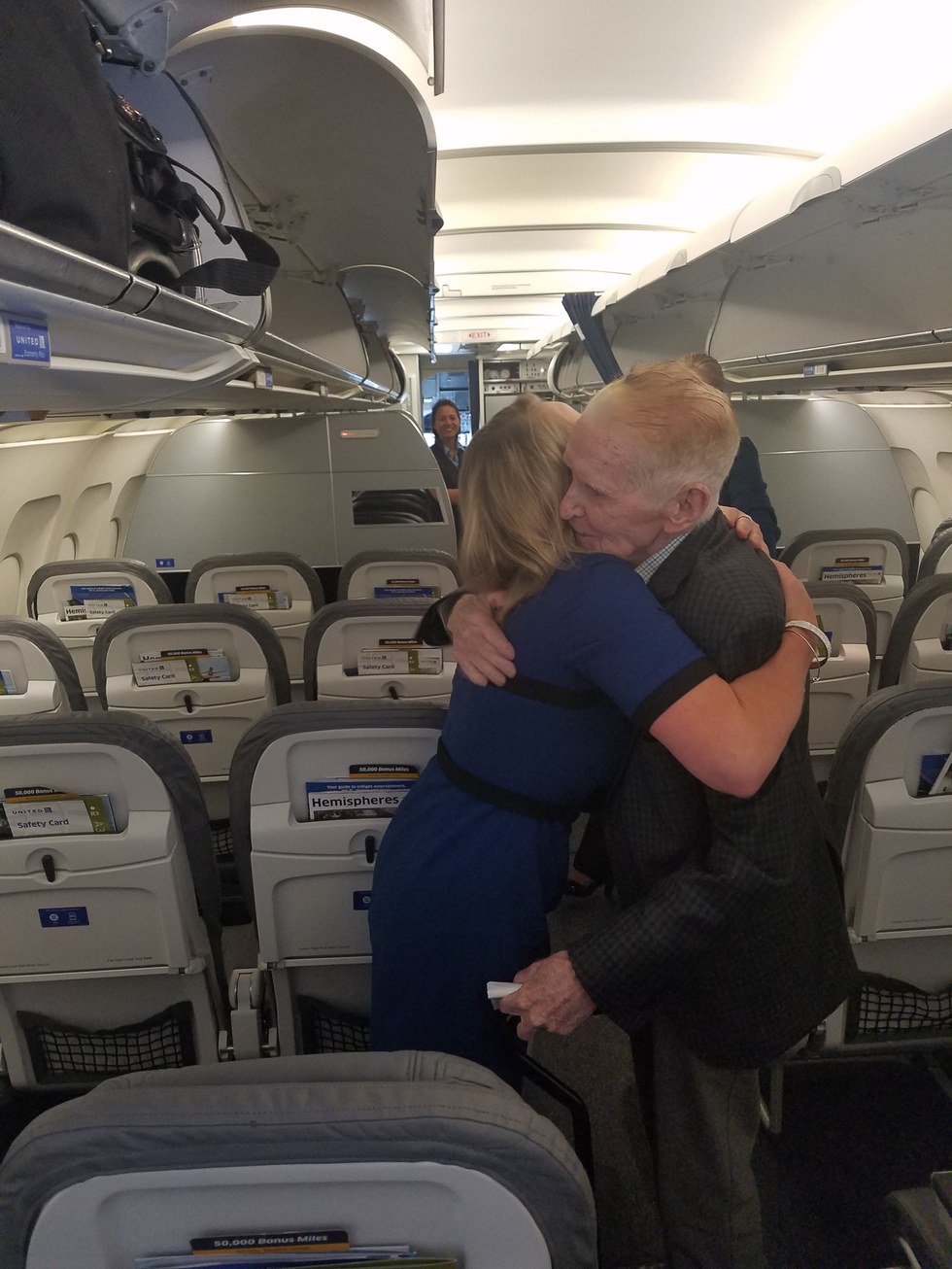 Tears streaming down both of their faces, Mr. McEneaney called Natasha an angel for helping after he'd just buried his daughter, and she told him he was her angel for finally saying goodbye to her dad. A few weeks later, Mr. McEneaney was ready to leave his friend's residence in Texas and finally return home to the Seattle area. Natasha received word of this and wanted to surprise him by traveling with him on his Houston-Seattle flight.
She worked with the Los Angeles inflight base and Crew Scheduling teams to make the special reunion a reality. Countless tears, many hugs and one dinner later, Natasha had gotten Mr. McEneaney home. "I live by the simple motto of 'be kind to others,'" Natasha said, "Your unassuming act of kindness might become someone's memory of a lifetime." It also just might become your memory of a lifetime.
RELATED ARTICLES
Like us on Facebook
for news and info, travel tips,
videos and more.