A tale of two tech cities: Connecting San Francisco and Tel Aviv
Silicon Valley and Silicon Wadi have a lot in common. Both cities have nurtured entrepreneurs and innovation, and both are also popular tourist destinations. In 2015, San Francisco ranked number two — edged out by Austin, Texas — in Savills' tech city rankings, while Tel Aviv was number three. Israel's capital city was also ranked one of the two most innovative cities in the world by The Wall Street Journal.
From Silicon Valley to Silicon Wadi
Silicon Valley has been the birthplace of global tech brands including Apple, Google and Facebook, and Silicon Wadi has had its own success stories with companies like GPS directional app Waze (purchased by Google), the ICQ instant messaging program (purchased by AOL) and food delivery service Eat24 (purchased by Yelp).
Silicon Wadi has created what it calls the perfect "innovation ecosystem" storm, offering a mix of thousands of high-tech companies and startups, accelerators and co-working spaces. It has also attracted a number of leading multinational companies that reads like a who's who of the Fortune 500: Amazon, Apple, Cisco Systems, eBay, Facebook, Google, HP, Siemens, IBM and Microsoft, among others.
Connecting these groups further is the Palo Alto, California-based Israeli Executives and Founders Forum (IEFF), a nonprofit that targets Israeli entrepreneurs and executives in the Silicon Valley and San Francisco. The organization was formed to serve as a conduit for its more than 1,000 members to connect with the Silicon Valley- and San Francisco-based tech community and its leaders. Members include early stage startup leaders and executives in leading corporations who take part in events and special interest groups on issues such as new technologies, career development, fundraising and other topics of interest to the Israeli tech professional community.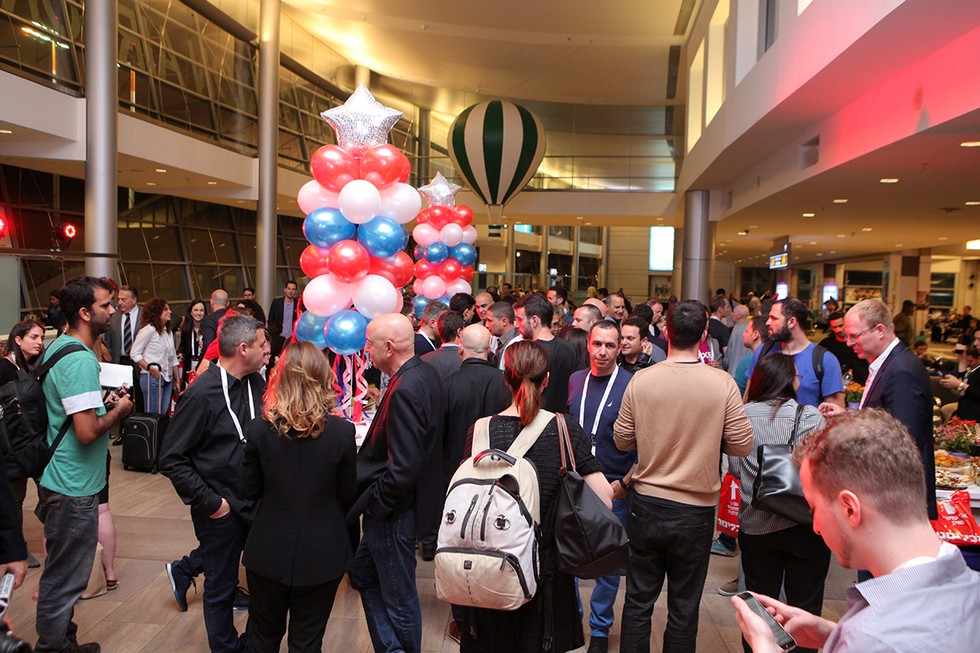 Conference in the sky brings together the brightest in tech
Our new nonstop service from San Francisco to Tel Aviv could not come at a better time. We began Boeing 787 Dreamliner service connecting Silicon Valley with Silicon Wadi on March 30. To highlight the new service, we partnered with Calcalist, an Israeli-based business newspaper and website, to hold UniteTech, the world's first airborne conference, on April 5.
Around 200 entrepreneurs, startups, senior investors and executives from leading Israeli technology companies flew our new 787 flight from Tel Aviv to San Francisco. Passengers on the special flight represented the best of Silicon Valley and Silicon Wadi.
Upon landing, attendees attended meetings with business executives from San Francisco and Silicon Valley.
Fly nonstop from SFO to TLV
Tech companies, startups and entrepreneurs in San Francisco and Tel Aviv are now able to travel seamlessly with the launch of new nonstop service. From business travelers to those traveling for leisure, Tel Aviv offers something for everyone. While there enjoy the city's Mediterranean beaches, museums and the iconic White City neighborhood, designated as a UNESCO Heritage site.
United operates SFO-TLV service three times weekly and starting October 6, 2016, United will switch to daily service. Visit united.com or use the United app to plan your trip.