Unique features inspired by San Francisco

The two-story, 28,120-square-foot lounge located in the International Terminal at SFO was designed with sweeping views of the airport and the San Francisco Bay Area. The lounge offers customers three distinct experiences: an area to relax, an area to recharge and an area to engage. A custom scent, curated music playlist and subtle mood lighting also come together to create a memorable sensory experience.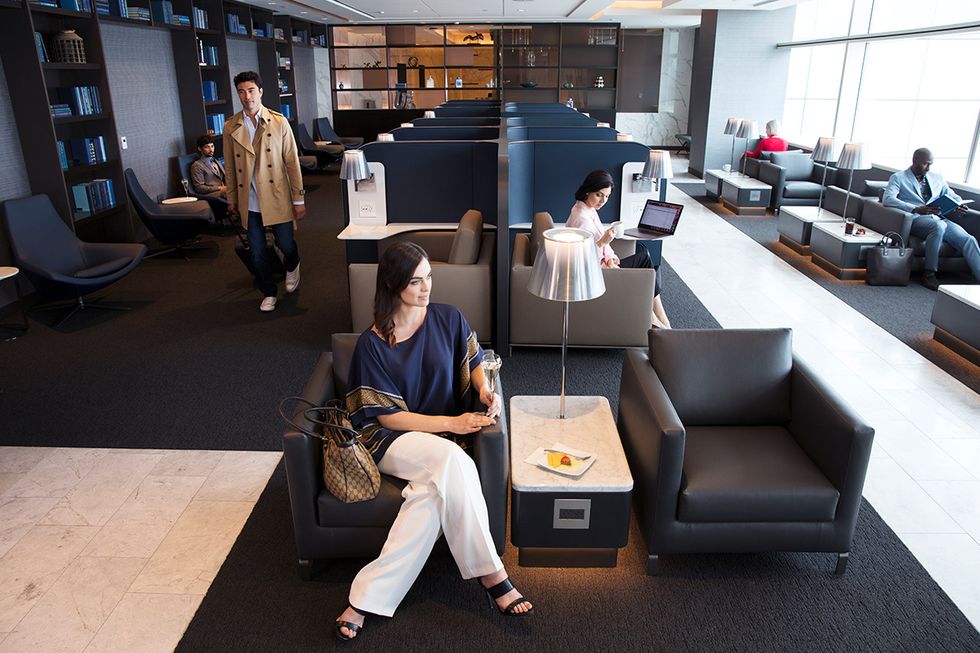 Spacious seating areas to meet a variety of needs
The space features a variety of seating areas to meet the needs of customers, with 19 different types of seats throughout the lounge. This includes 49 United Polaris signature lounge seats which offer additional privacy for uninterrupted work or relaxation — the oversized chairs come equipped with an integrated work or dining table, large privacy dividers and a personal side lamp. With 492 outlets and 492 USB ports situated throughout the lounge, staying connected has never been easier.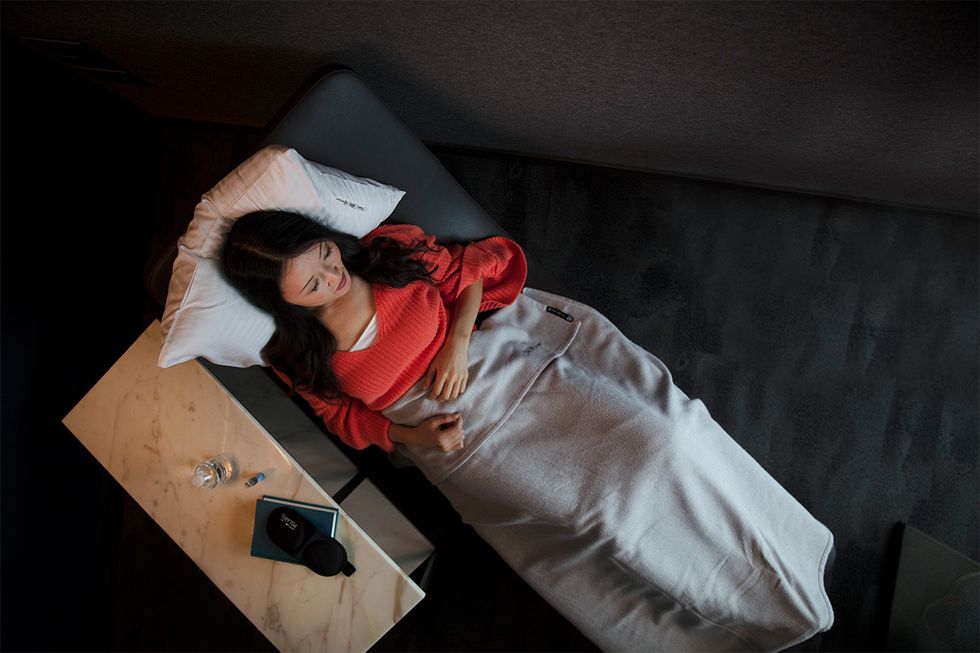 Rest starts here with soothing amenities
Tucked away from the rest of the lounge, daybeds outfitted with a Saks Fifth Avenue blanket and pillow offer a place to rest. Visitors also have the option to freshen up in shower suites, outfitted with Soho House & Co's Cowshed Spa products, which have ample space for visitors to keep their luggage with them so they will have all their personal items at hand. A valet is available to steam clothes upon request.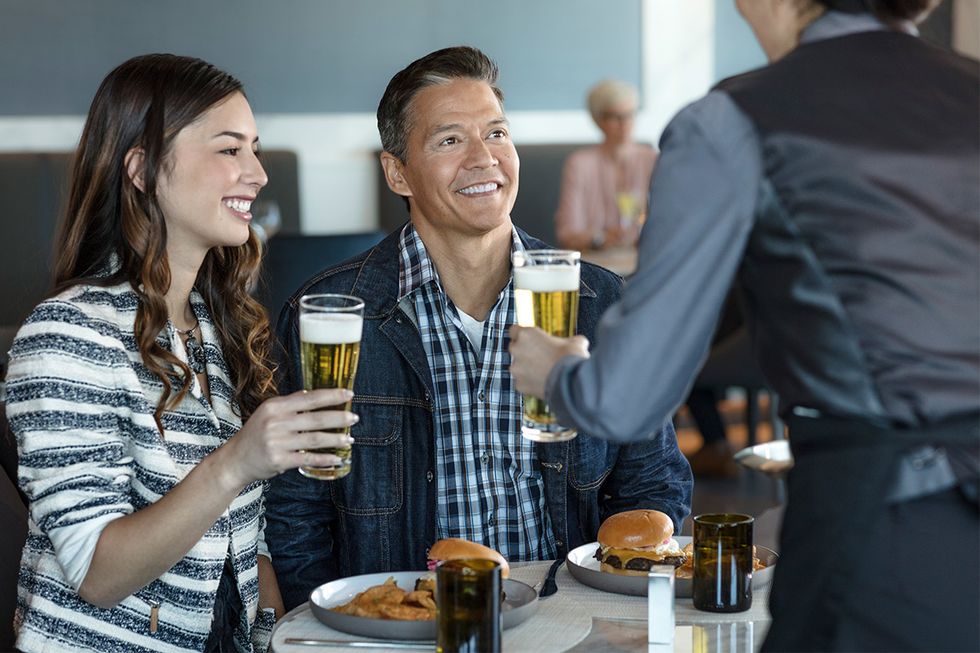 Regional influences are infused in food and drink selections
Food and drink selections include nods to both the local area and the popular destinations United serves from San Francisco. Visitors can grab something from the buffet before boarding or settle in for a full meal in the private dining space, which sits close to 40 people. The menu by Chef Tritia Gestuvo, a California native, blends international comfort foods, such as a traditional Chinese congee breakfast and hand-cut pappardelle pasta with mushroom ragout, with staples such as the United Polaris Burger, which will be on the menu at all United Polaris lounges.
Regionally inspired cocktails include the Mai Tai, invented in Oakland in 1944 at Trader Vic's after Vic "The Trader" Bergeron returned from a trip to Hawaii, and the Pisco Punch, first seen in the 1830s when San Francisco began to import the brandy from Peru. The lounge also offers a house-made vodka infusion with a blend of garnishes, oolong-steeped bourbon and house-made vermouth.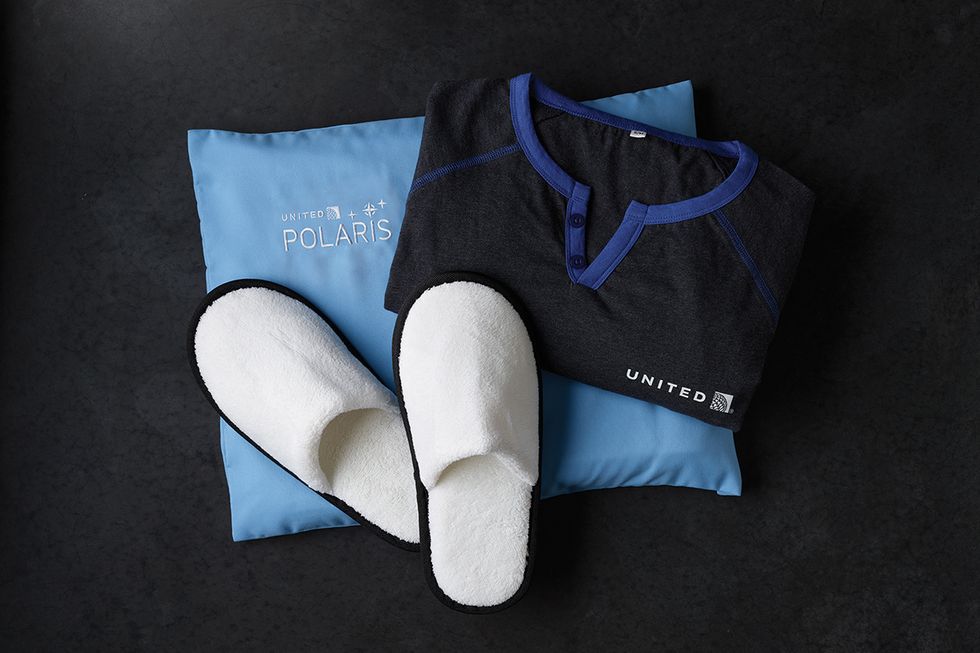 Additional updates rolling out
In addition to United Polaris lounge openings, customers will also see a few thoughtful updates on board including a cool-gel memory foam pillow to help you relax and a pre-arrival treat to satisfy any sweet cravings before landing. We're also expanding United Polaris seating within our fleet approximately every 10 days.
Visit the new United Polaris lounge at SFO starting on April 30. The lounge is available to customers traveling in United Polaris first or business class on long-haul international flights departing or arriving into SFO as well as customers traveling on a long-haul international flight on a Star Alliance™ partner airline in first or business class. Visit United Polaris to find out when additional lounges are slated to open.
Ready to go inside? Take a look at the new United Polaris lounge at SFO with our 360 panotour below: