Laura didn't know it at the time, but that conversation would serve as the inspiration for the team name of our history-making, all-female team of technicians that competed in the
2018 Aerospace Maintenance Competition (AMC). Of 69 teams at this year's AMC, only three were made up entirely of women, and Chix Fix was the only one representing a commercial airline.
"It's so important for us to show young girls and women that this is a career option for them," said Airframe Overhaul and Repair Managing Director Bonnie Turner, the Chix Fix team captain.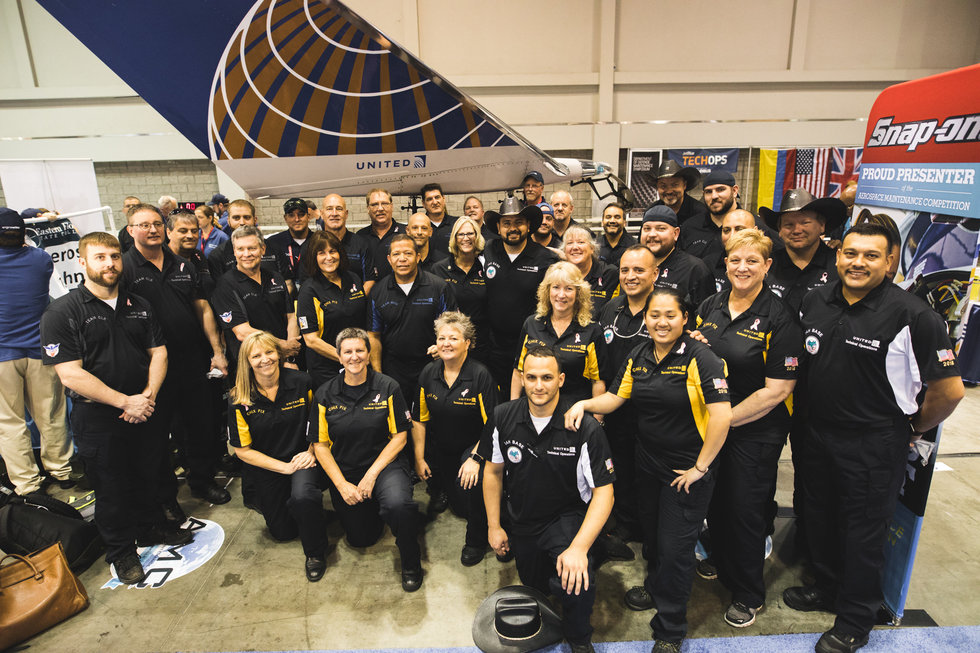 Chix Fix is made up of technicians from five stations. As a group, they only practiced together three times before the competition, but they bonded instantly.
"I feel like I've known these women my whole career," said Denver-based Line Technician Janelle Bendt. "It's been a lot of fun getting to know them and learning from them."
"As a team we just communicate really well; we all respect each other," said San Francisco-based Base Technician Katrina Oyer. "The biggest thing I've taken away from this experience is confidence. Working with these ladies is an eye opener. We really can do anything."
Watch the video above to learn more about Chix Fix and their journey to the AMC.