The 7 Most Incredible, Kid-Friendly Restaurants in the U.S.
Sugar Factory
Need a break from cooking mac and cheese? (Rhetorical question.) Haul the whole fam to one of these seven stellar culinary destinations, where nutrition is secondary to glitter lollipops, fairy sightings and flip-your-own pancakes.
RELATED: 20 Fun and Delicious Recipes Kids Will Love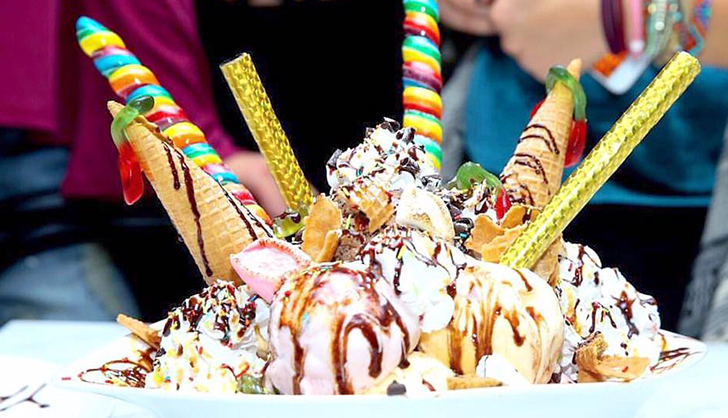 Sugar Factory UAE/Facebook
Sugar Factory (New York, NY)
The decadent restaurant chain's crown jewel is a tricked out, tri-level, 9,000-square-foot, 'Gram-worthy candy land in the heart of Manhattan's clubby Meatpacking District. It's open until 2 a.m., but its daytime clientele is more velvet onesie than velvet rope. On offer? Cotton-candy-garnished virgin cocktails, s'mores crepes, couture lollipops, rainbow doughnut ice-cream sandwiches and gold-flecked chocolate fondue fountains. One section of the menu is literally called "Insane Milkshakes." If you want a vibe that's Willy Wonka meets Scott Disick, this is your sweet spot.
835 Washington St., New York, NY; 212-414-8700 or sugarfactory.com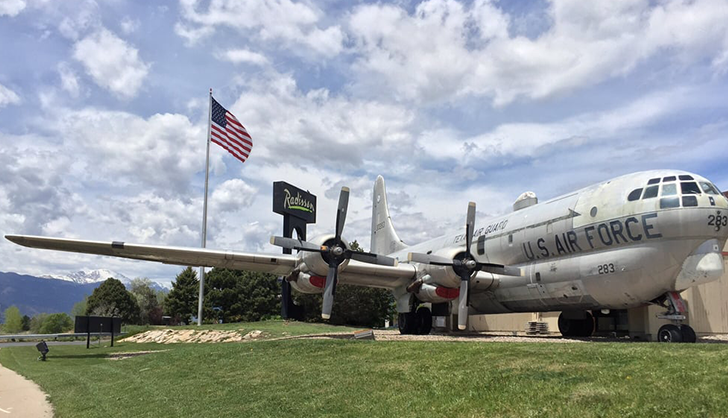 Stephen C./Yelp
The Airplane Restaurant (Colorado Springs, CO)
Feeding kids at 30,000 feet? Kind of a nightmare. Feeding kids at a restaurant housed inside a grounded repurposed 1953 Boeing military plane? Dream come true. Diners can sit in the terminal downstairs or upstairs in the plane itself, where servers introduce themselves as "flight attendants." The fare is well-reviewed classic Americana. And kids who can't stay seated (aka all of them) are welcome to explore the cockpit.
1665 N. Newport Rd., Colorado Springs, CO; 719-570-7656 or theairplanerestaurant.com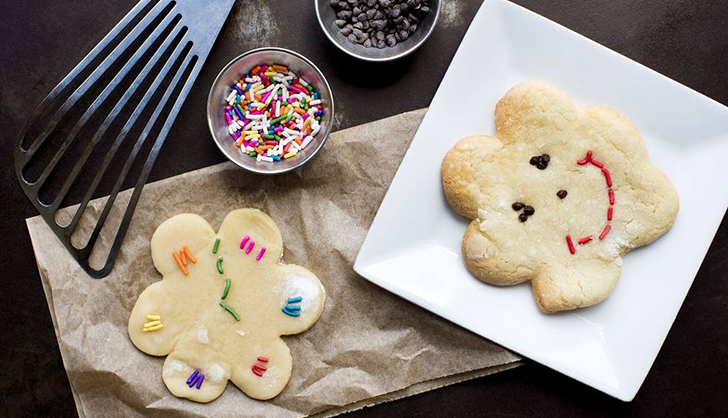 Firefly
Firefly (Washington, D.C.)
Meals at this DuPont Circle favorite start with dessert: Each kid is given a personal cookie to decorate while orders are taken. Then, as soon as appetizers are placed on the salvaged barn-wood tables, their creations are whisked away to be baked. Many menu options are local, vegan, vegetarian or gluten-free and garnished with bounty from the rooftop garden. Another nod to sustainability? The giant, twinkly-light-adorned tree in the center of the dining room.
1310 New Hampshire Ave. NW, Washington, D.C.; 202-861-1310 or firefly-dc.com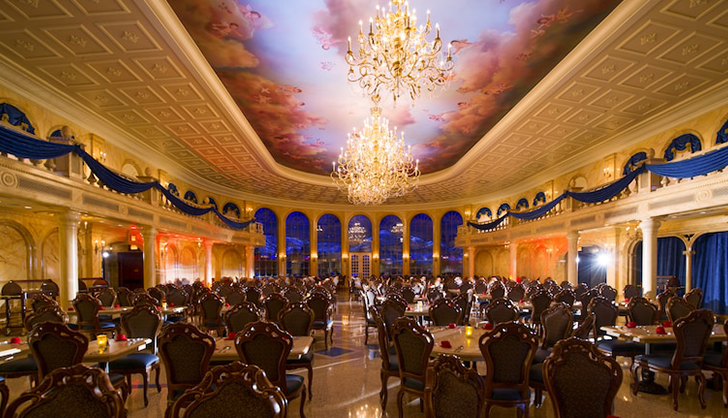 Disney World
Be Our Guest Restaurant (Disney World, Orlando, FL)
Step inside the Beast's castle, where the enchanted rose glitters, the suits of armor talk, the paintings on the west wing walls are shredded and the meatloaf is shaped like Mickey ears (because of course it is). One Yelp reviewer even scored a post-dinner selfie with the Beast himself. Lumiere couldn't have arranged it better.
Magic Kingdom Dr., Orlando, FL; 407-939-5277 or disneyworld.disney.go.com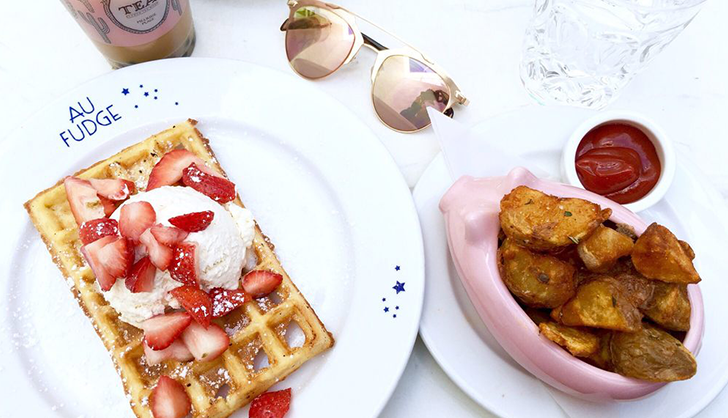 Jessica B./Yelp
Au Fudge (West Hollywood, CA)
Jessica Biel's culinary kids club makes childhood seem impossibly chic. Menu items include locally sourced cauliflower puree, spinach-ricotta flatbreads and unicorn macarons, but the real draws are the indoor treehouse, zipline, drum circles, robot-building workshops, private tutors to help with homework and on-site au pairs, who whisk your kid away to be looked after upon check-in if desired.
9010 Melrose Ave., Los Angeles, CA; 424-204-9228 or aufudge.com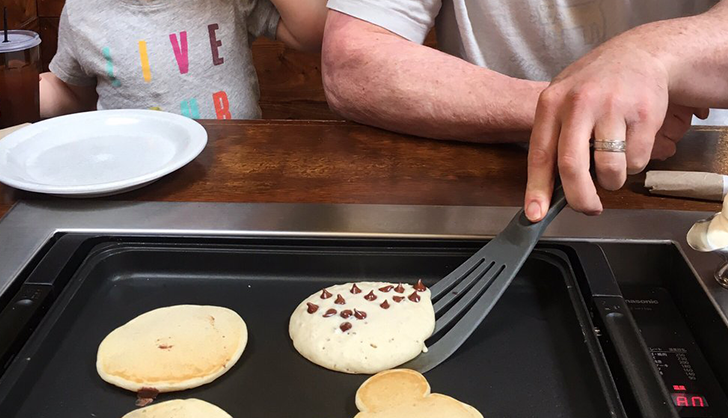 Evie L./Yelp
Slappy Cakes (Portland, OR)
Like Benihana but for farm-fresh DIY pancakes. Families pick their own batter (flavors range from buttermilk to peanut butter), select their fixins (blueberries, coconut, etc.) and toppings (lavender honey or local goat cheese, anyone?) then flip their flapjacks themselves on personal tabletop griddles. Mocktails for kids include a "Kremsicle" made from organic OJ, vanilla simple syrup and soda water. BRB, booking four flights to Portland.
4246 SE Belmont St., Portland, OR; 503-477-4805 or slappycakes.com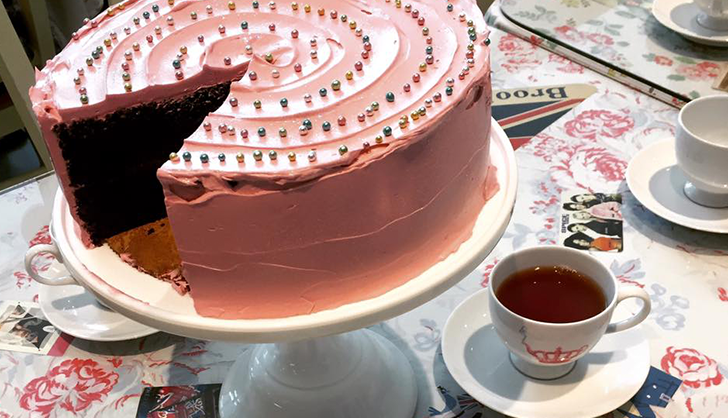 Crown and Crumpet
Crown & Crumpet (San Francisco, CA)
Come for the faerie cakes and scones with clotted cream, but stay for the glitter crown crafting sessions—all delightfully overseen by Trolley Dolleys and Dandies (aka servers). Tiny, fantastical touches include the "faerie door" (be sure to leave a note in her post box). But the tea salon's winning formula hinges on its mix of tradition and whimsy—there's not a stitch of stuffiness to be found, despite the Queen Elizabeth portraits on the tablecloths. The menu's "Nursery Tea" section featuring hot chocolate and bite-size sweets is specifically aimed at guests age 12 and under. A perfect fit for tiny princesses and their loyal subjects. 
1746 Post St., San Francisco, CA; 415-771-4252 or crownandcrumpet.com
RELATED: 5 Epic Family Vacation Rentals Your Kids Will Remember Forever
This article was from PureWow and was legally licensed through the NewsCred publisher network. Please direct all licensing questions to legal@newscred.com.
Airline and its customers use crowdsourcing platform - Miles on a Mission - to donate more than 11 million miles for charities like the Thurgood Marshall College Fund, College to Congress and Compass to Care
CHICAGO, Dec. 1, 2020 /PRNewswire/ -- United is inviting MileagePlus members to give back on Giving Tuesday and throughout the holiday season by donating miles to nearly 40 non-profits through United Airlines' crowdsourcing platform, Miles on a Mission. Non-profits like Thurgood Marshall College Fund, College to Congress and Compass to Care are attempting to raise a total of more than 11 million miles to be used for travel for life-saving health care, continued education, humanitarian aid and more. United will match the first 125,000 miles raised for each of these organizations to help ensure they meet their goals.
"This year has posed unprecedented challenges for us all and has been especially devastating to some of the most vulnerable members within the communities we serve," said Suzi Cabo, managing director of global community engagement, United Airlines. "The need for charitable giving has not stopped during the pandemic, and neither has United. This Giving Tuesday marks an opportunity for us to all come together for the greater good and we are proud to provide a platform to support organizations with upcoming travel needs that will enable them to continue supporting the communities they serve."
The launch of these campaigns is part of United's ongoing Miles on a Mission program, which began in October 2019 and has raised more than 92 million miles to-date. Past campaigns have helped organizations travel children for life-saving medical treatment and unite parents with newly adopted children from foreign countries. Participating non-profits have 28-days to reach their mile raising goals through the platform.
The organizations that are raising miles in this campaign include:
College to Congress: The organization provides support including travel for disadvantaged college students who otherwise could not afford to intern in Washington, D.C.
Thurgood Marshall College Fund: This is the only national organization representing America's 47 publicly-supported Historically Black Colleges and Universities (HBCUs), and the nearly 300,000 students that attend them each year. The miles raised will cover the travel expenses to and from campus for students unable to afford them.
My Block, My Hood, My City: This organization provides underprivileged youth with an awareness of the world and opportunities beyond their neighborhood. Miles will be used to fund educational trips for Chicago youths to help them gain a greater understanding of the world outside of their comfort zones.
Compass to Care: The non-profit ensures all children, whose parents have a financial need, can access life-saving cancer treatment. Compass to Care is raising miles to fund travel to get children from their homes to hospitals for cancer treatment.
Luke's Wings: This organization is dedicated to the support of service members who have been wounded in battle. Raised miles will be used to purchase plane tickets for families to visit wounded soldiers recovering in Army medical centers.
Rainbow Railroad USA: The organization's mission is to help persecuted LGBTQI+ individuals around the world travel to safety as they seek a haven from persecution. Miles will support the organization's core Emergency Travel Support program.
This year, United's legal partner Kirkland & Ellis will also be donating $50,000 to My Block, My Hood, My City and the Thurgood Marshall College Fund. Other organizations launching campaigns on the platform include: Sisters of the Skies, Inc., Up2Us Sports, Airline Ambassadors International, Austin Smiles, AWS Foundation, Crazy Horse Memorial, FLYTE, Higher Orbits, Lily's Hope Foundation, Miles4Migrants, Support Utila Inc. and Watts of Love. MileagePlus members can also donate to United's 20 other existing partner charities including, Airlink, American Red Cross, Make-A-Wish, Shriners Hospitals; Clean the World, Special Olympics and more. To learn more or donate to these organizations, please visit donate.mileageplus.com.
Visit www.united.com/everyactioncounts to learn more about our pledge to put our people and planes to work for the greater good.
About United
United's shared purpose is "Connecting People. Uniting the World." For more information, visit united.com, follow @United on Twitter and Instagram or connect on Facebook. The common stock of United's parent, United Airlines Holdings, Inc., is traded on the Nasdaq under the symbol "UAL".

SOURCE United Airlines
For further information: United Airlines Worldwide Media Relations, +1-872-825-8640, media.relations@united.com

In October 2019, we launched a first-of-its-kind airline miles donation platform, Miles on a Mission. In the inaugural year, MileagePlus members donated over 70 million miles, with United matching over 20 million miles, to 51 organizations. These miles have allowed for these organizations to do important, life-changing, life-saving work in the communities we serve around the globe.
Whether it's visiting friends and relatives, traveling for work or simply exploring a new corner of the world, we all have a reason as to why we fly. No matter the reason you fly, the miles you earn and donate help our Miles on a Mission partners soar. Take a look at how some of our partner organizations have put our MileagePlus Members' donations to work.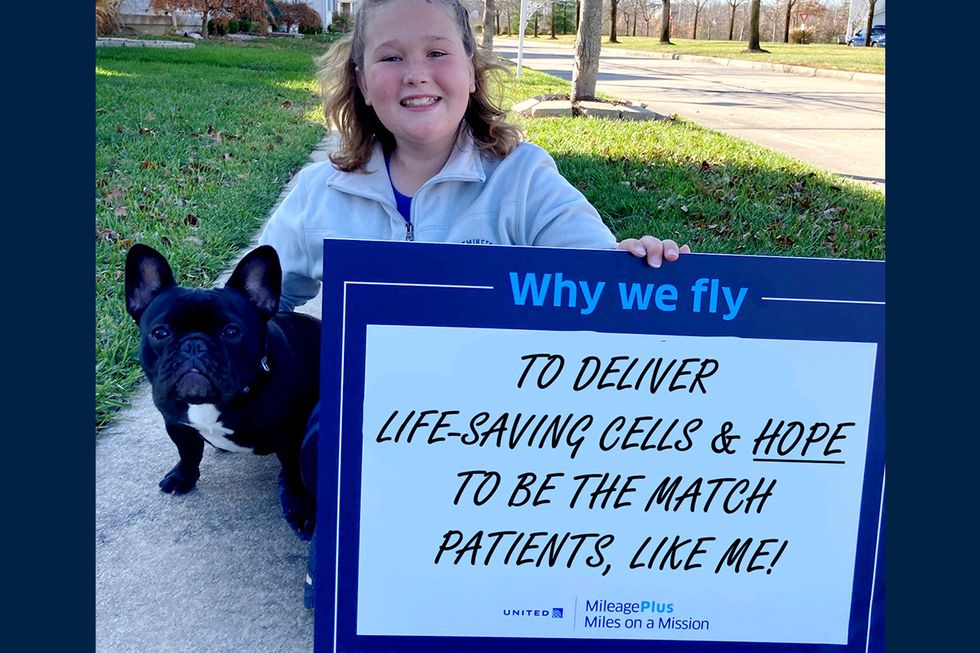 "To deliver life-saving cells and hope to Be the Match patients, like me!"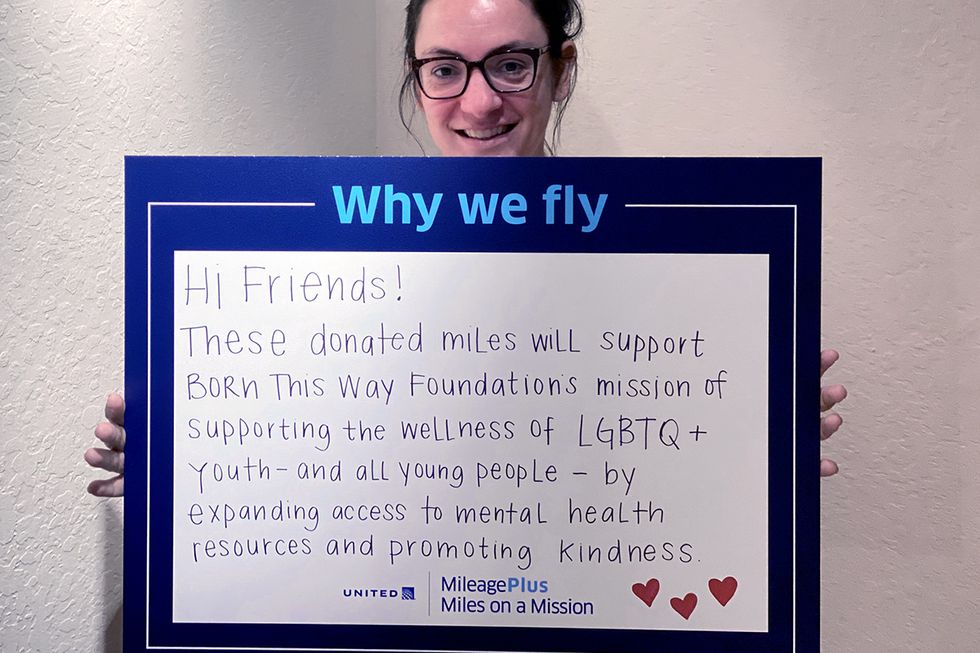 "These donated miles will support Born This Way Foundation's mission of supporting the wellness of LGBTQ+ youth — and all young people — by expanding access to mental health resources and promoting kindness."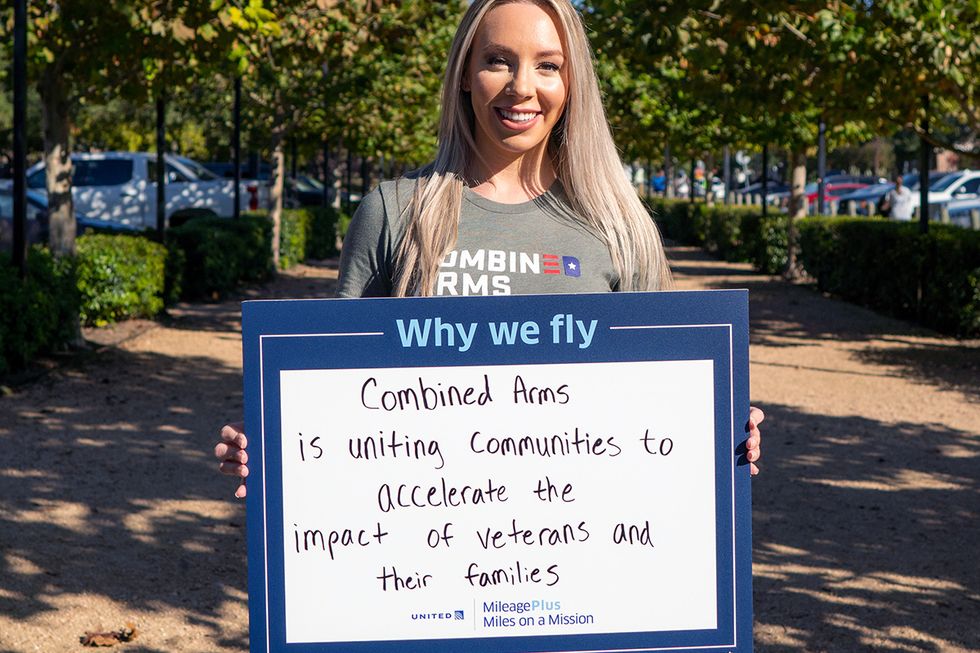 "Combined Arms is uniting communities to accelerate the impact of veterans and their families."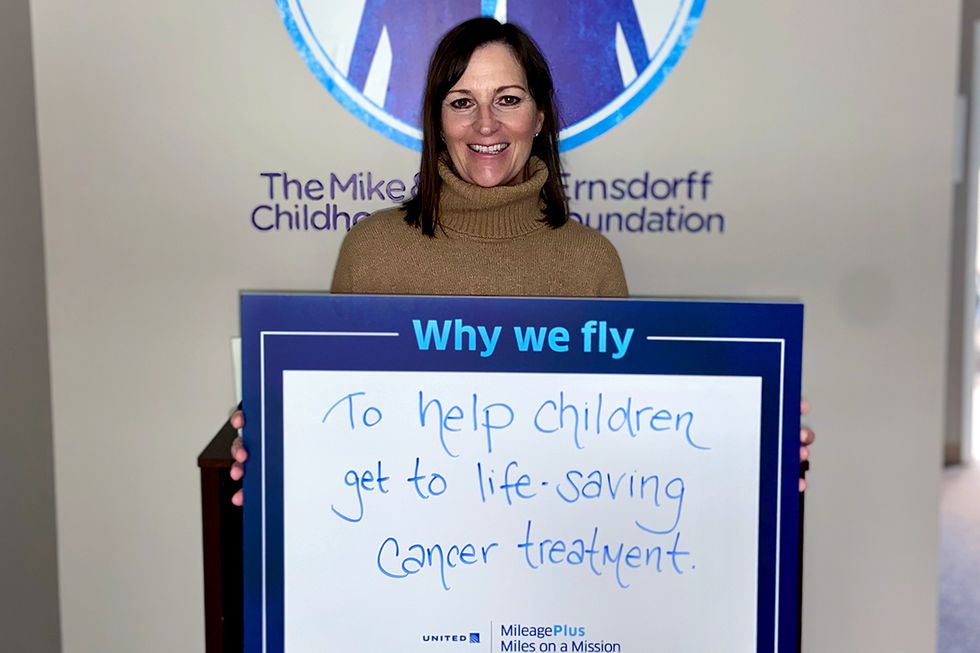 "To help children get to life-saving cancer treatment"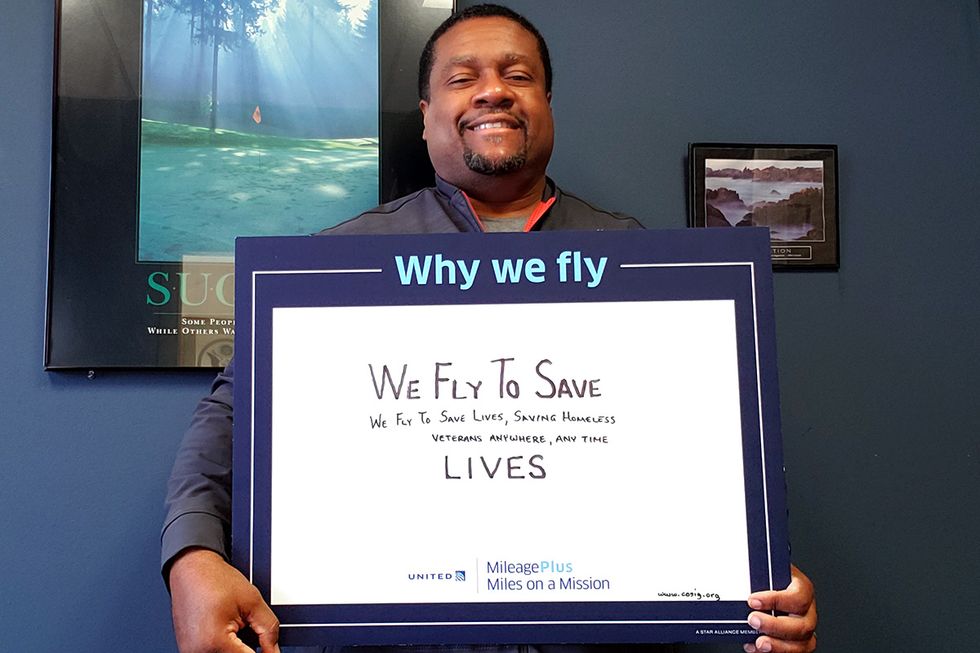 "We fly to save. We fly to save lives, saving homeless veterans anywhere, any time."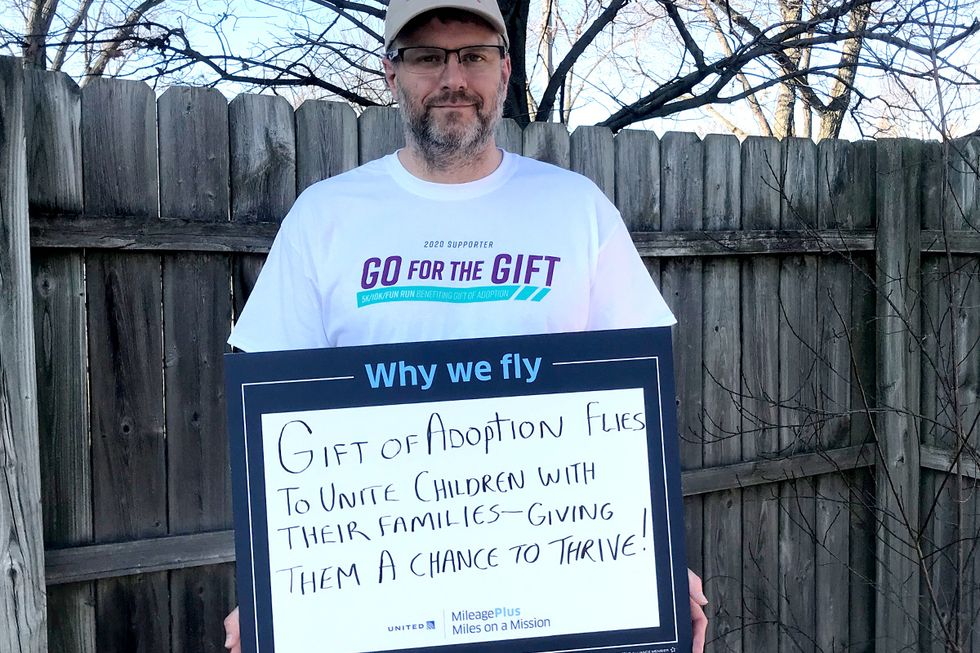 "Gift of Adoption flies to unite children with their families — giving them a chance to thrive!"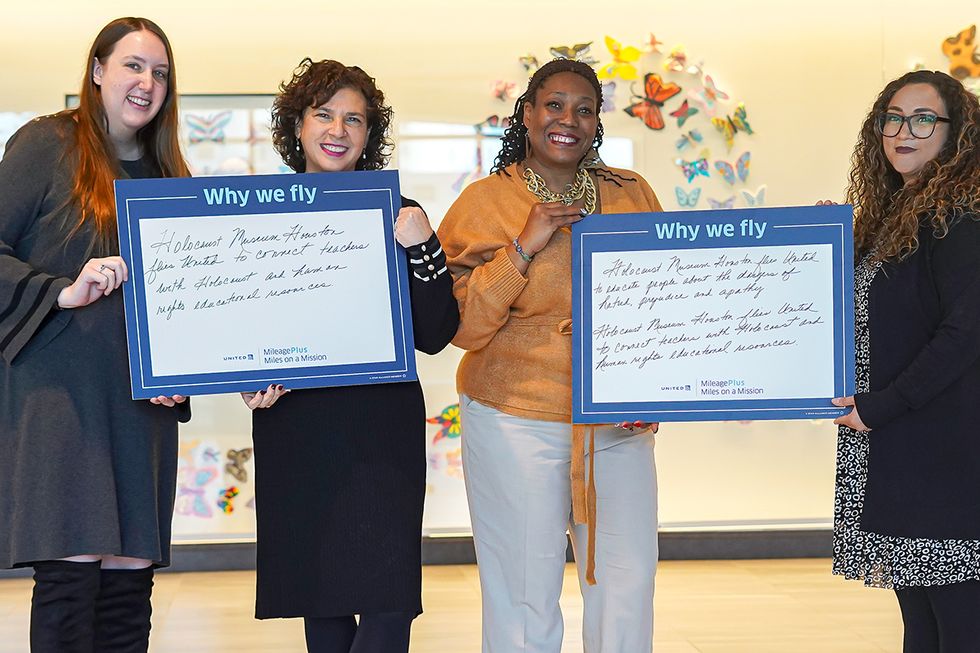 "Holocaust Museum Houston flies United to educate people about the dangers of hatred, prejudice and apathy. Holocaust Museum Houston flies United to connect teachers with Holocaust and human rights educational resources."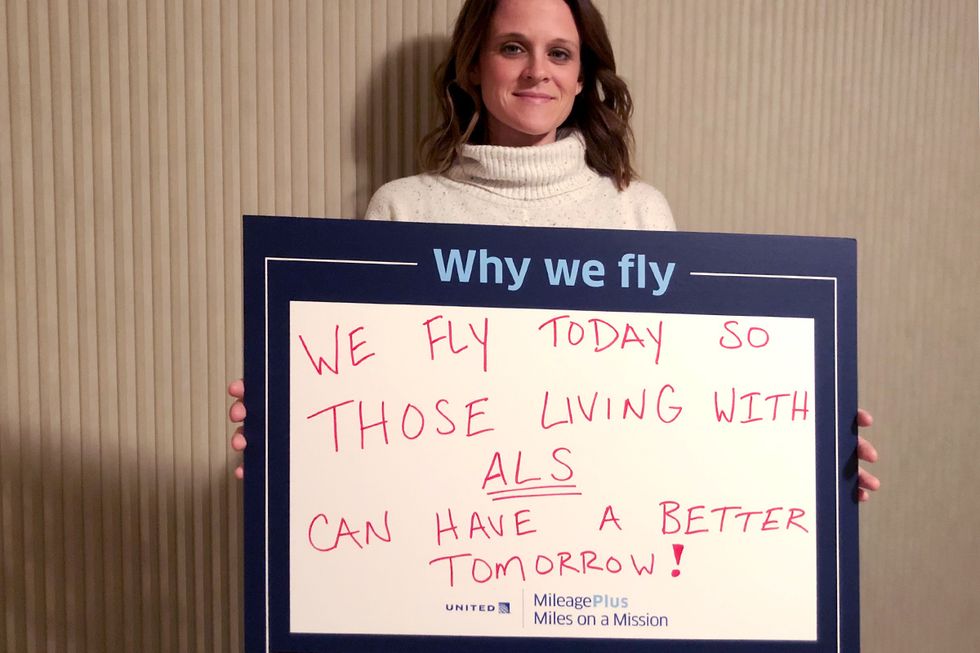 "We fly today so those living with ALS can have a better tomorrow."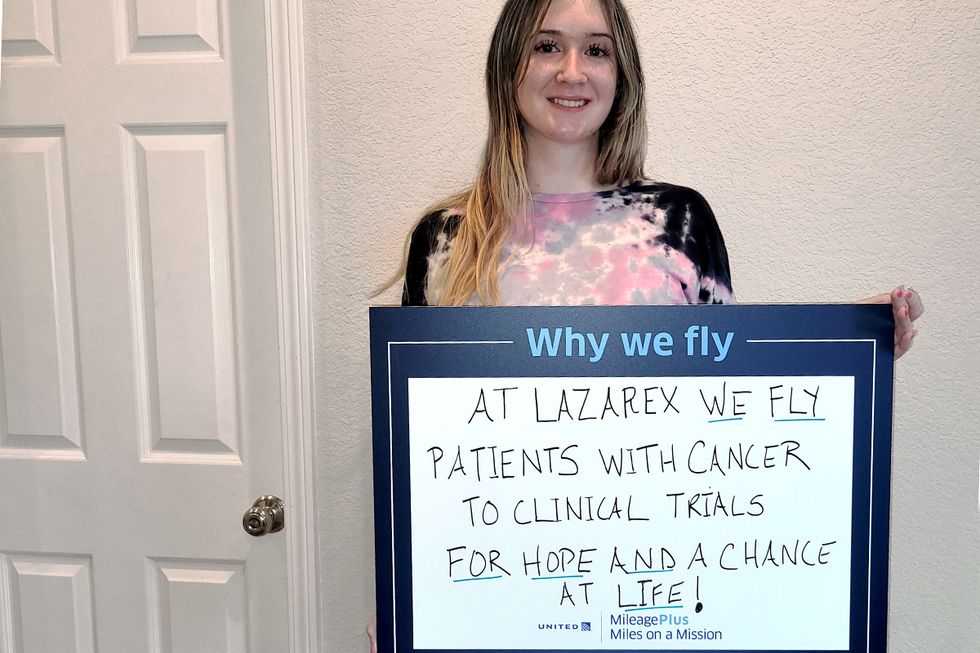 "At Lazarex we fly patients with cancer to clinical trials for hope and a chance at life!"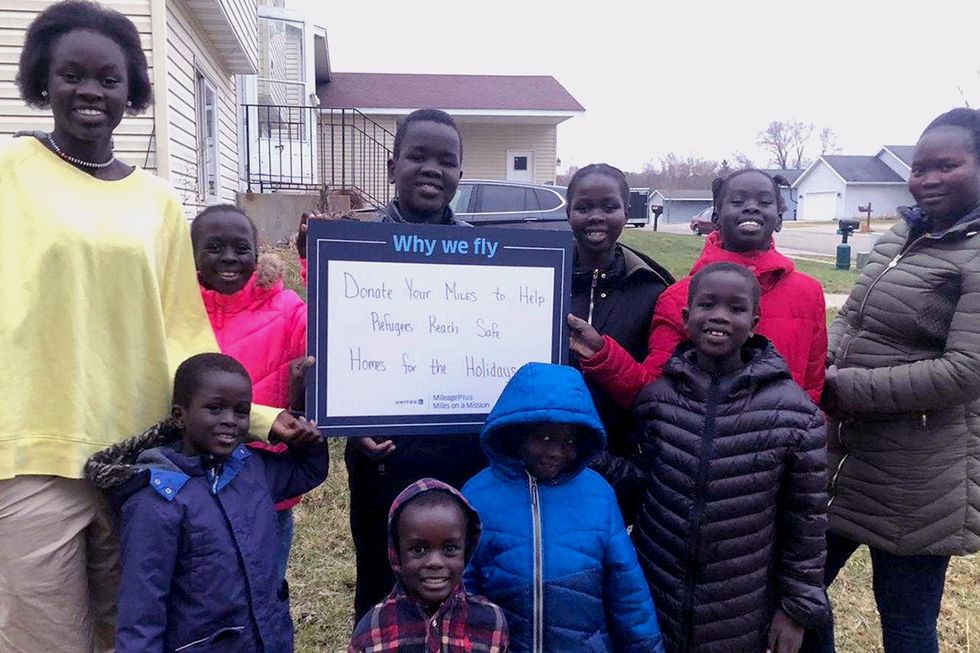 "Donate your miles to help refugees reach safe homes for the holidays."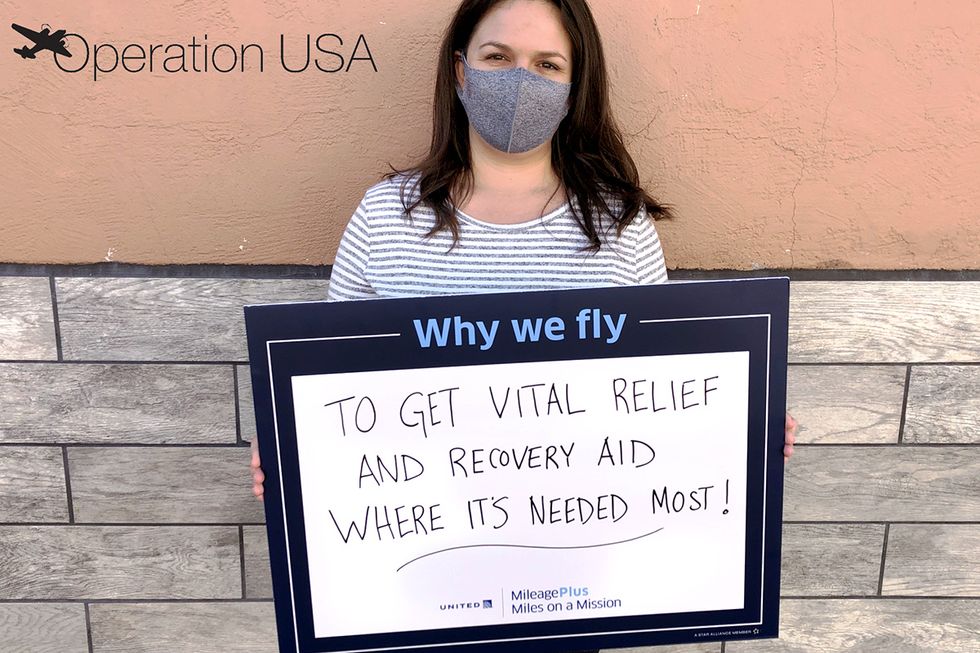 "To get vital relief and recovery aid where it's needed most!"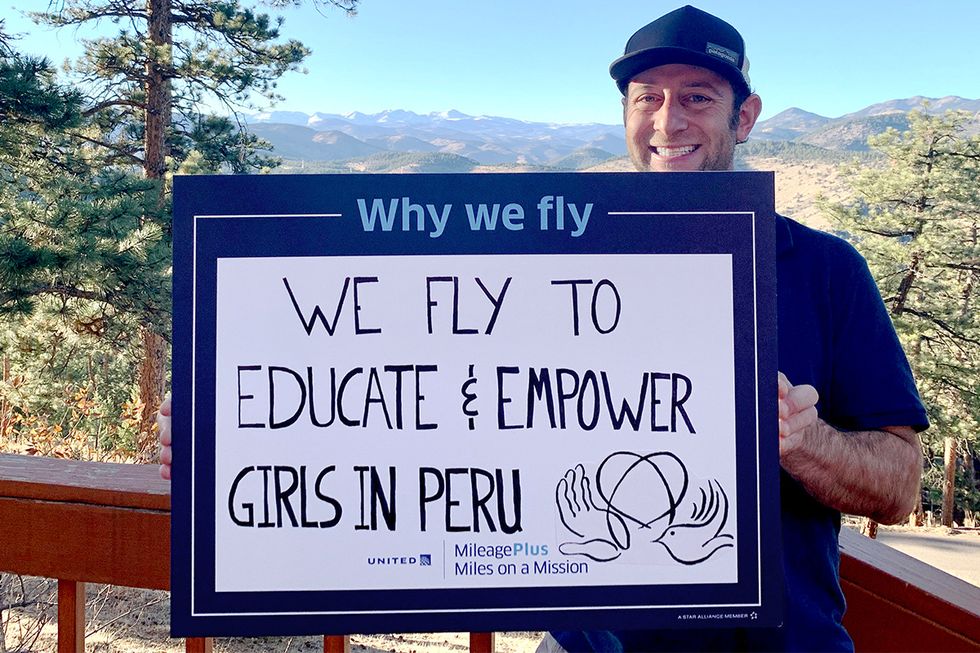 "We fly to educate and empower girls in Peru."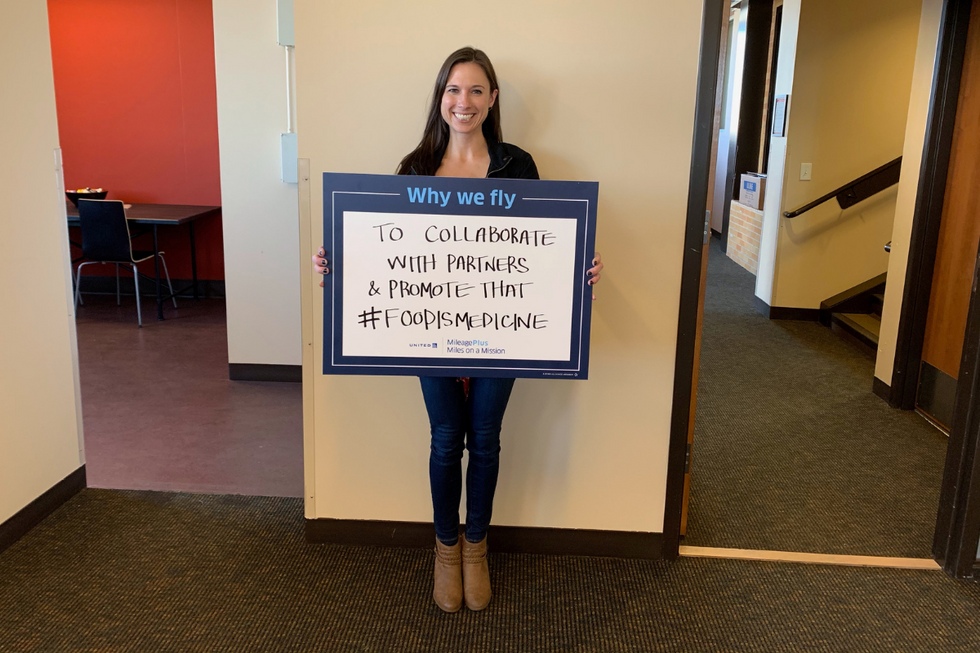 "To collaborate with partners & promote that #FoodIsMedicine"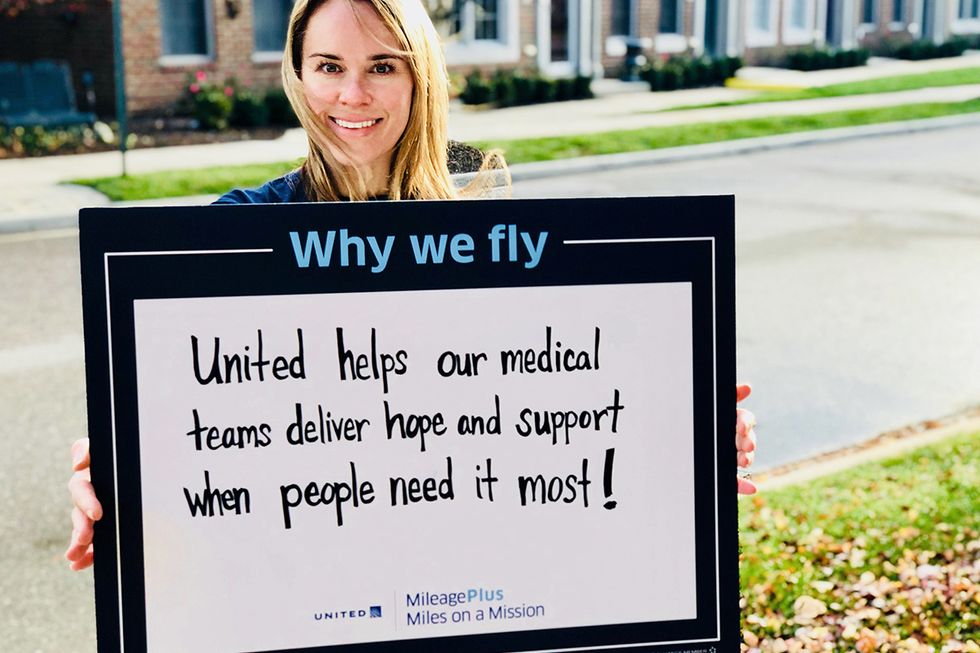 "United helps our medical teams deliver hope and support when people need it most!"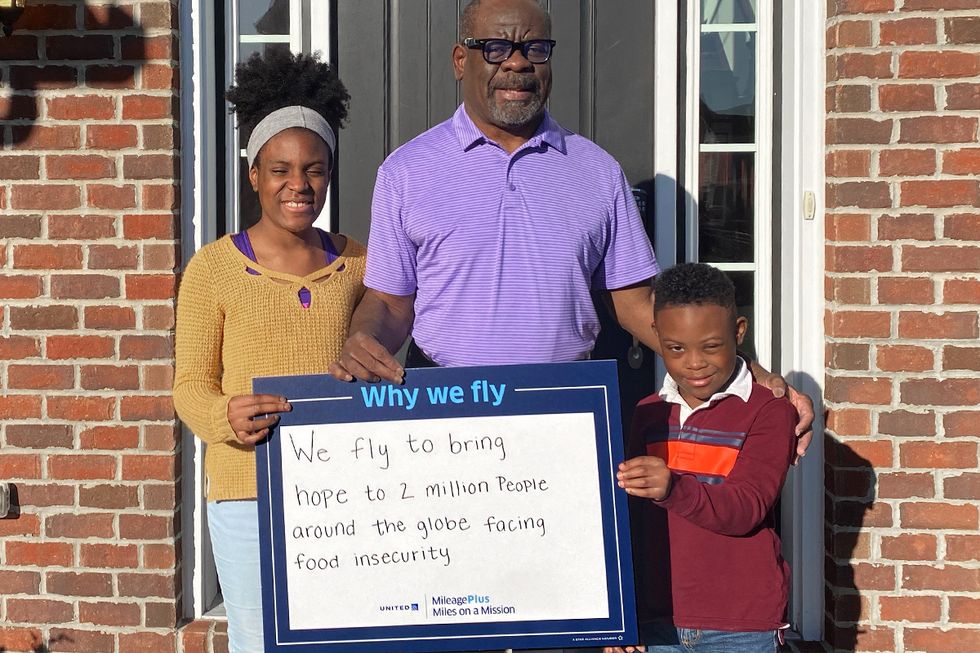 "We fly to bring hope to 2 million people around the globe facing food insecurity."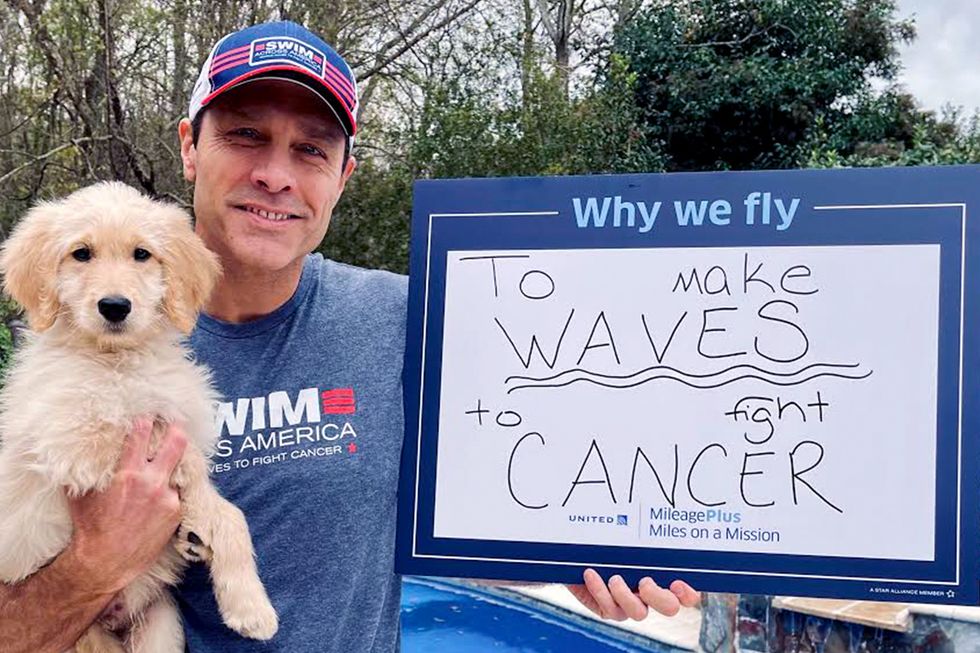 "To make waves to fight cancer."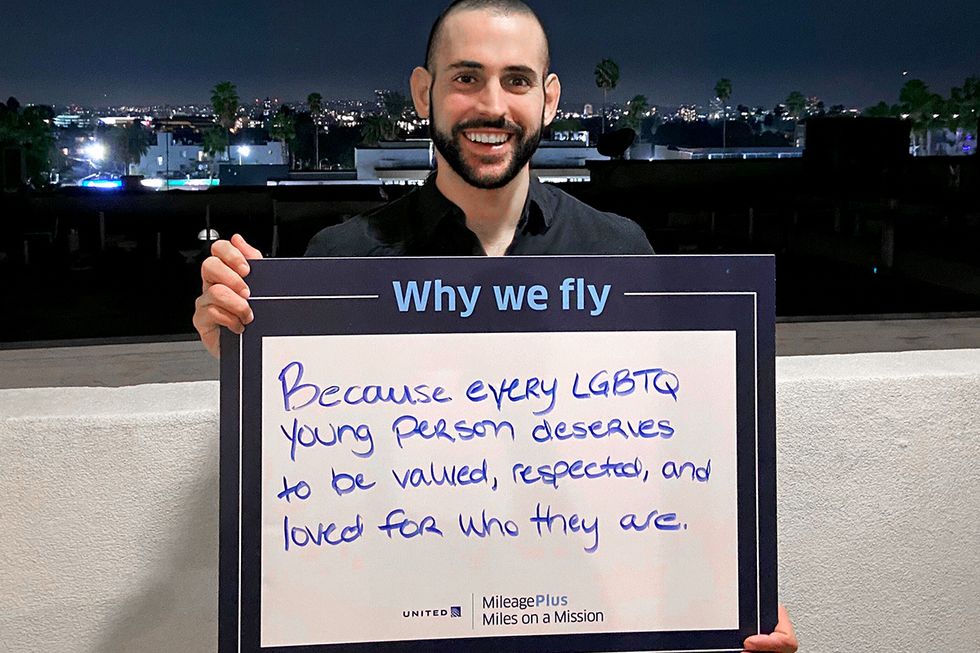 "Because every LGBTQ young person deserves to be valued, respected and loved for who they are."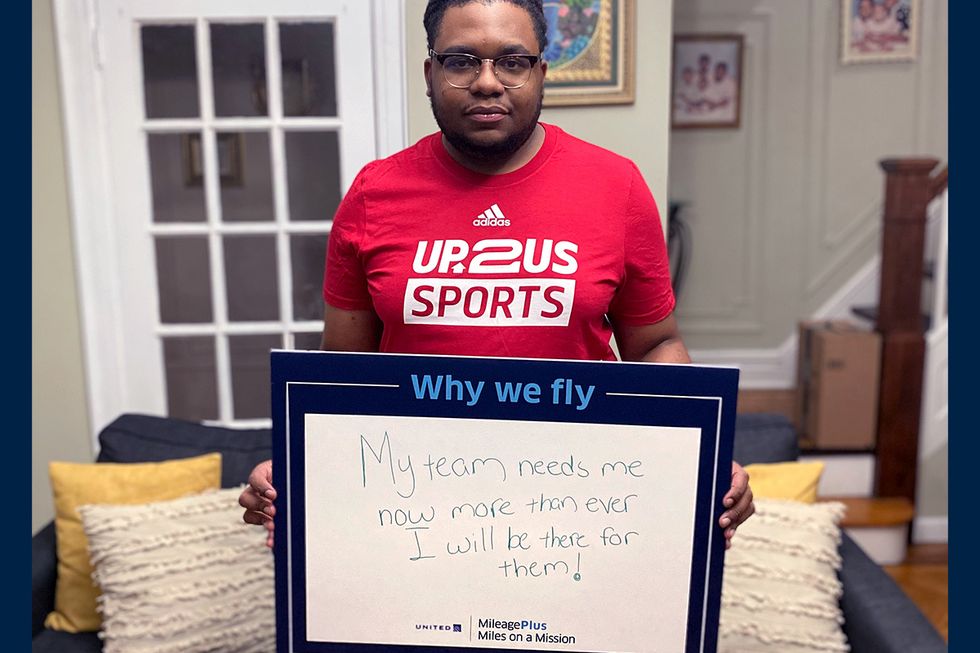 "My team needs me now more than ever. I will be there for them!"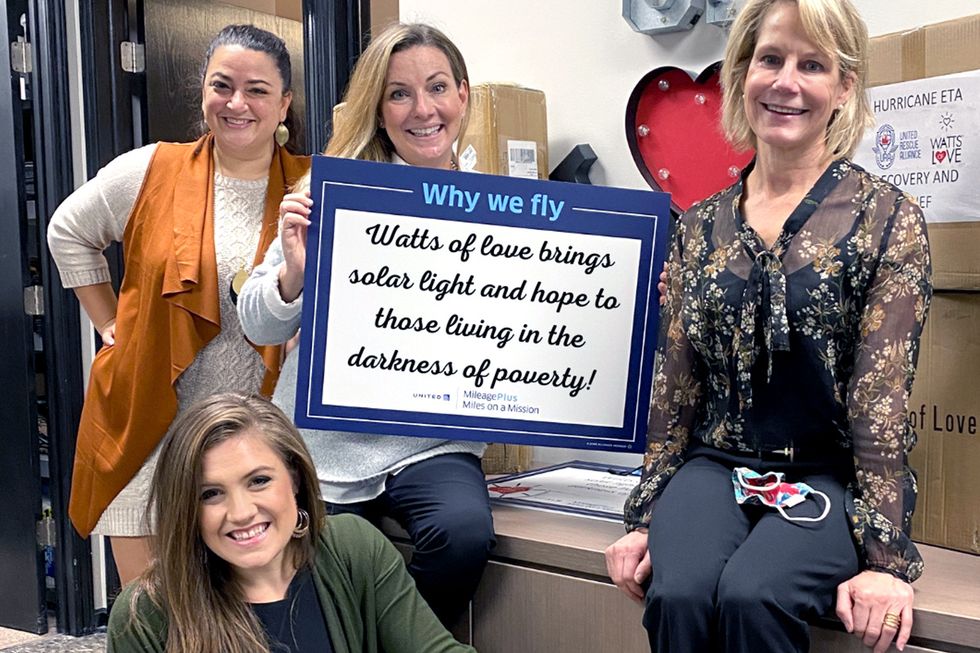 "Watts of Love brings solar light and hope to those living in the darkness of poverty!"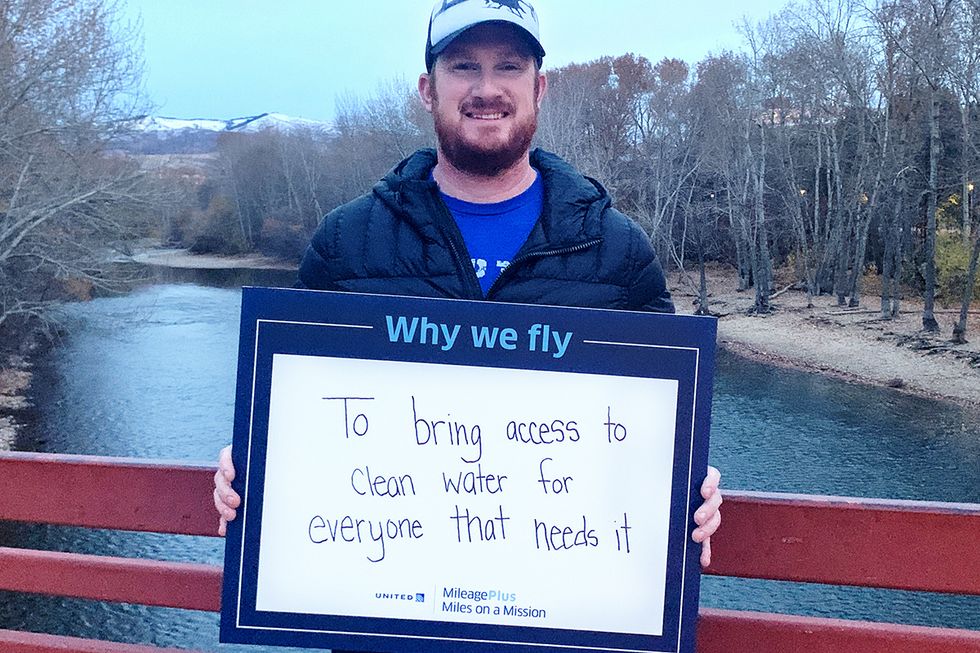 "To bring access to clean water for everyone that needs it."
Critical medical shipments – Check.
High-tech electronics – Check.
2.7 million pounds of lobster? Check.

While this year's holiday gatherings will look a little different, millions of people around the world will still carry on the tradition of celebrating the holidays with a meal.
As the appetite for different types of food from all over the world increases, so does the need for safe and reliable transport. Fish caught in the United Kingdom can depart at breakfast and arrive in Washington D.C. in time for dinner. Thanks to United Cargo's expansive network, we are longer constrained by global distance or the seasonality of a product,
United Cargo plays a big role in transporting shipments with a limited shelf life around the world. Packed in between the latest electronics from Asia and the hottest fashion items from Europe, our aircraft carry a variety of perishable shipments like flowers, fruit, meat and vegetables, where speed and careful handling keeps them fresh. Whether it's cherries from Washington State or vegetables from Peru, our temperature-controlled shipping processes and vast global network helps move these commodities all over the world.
While the holidays are an exceptionally busy time of year for shipping perishable items, United Cargo transports these critical goods for people all over the world year-round. Earlier this year, United Cargo moved nearly 190,000 pounds of fresh produce to Guam for the U.S. Department of Agriculture's Coronavirus Farm Assistance Program to support communities impacted by COVID-19. Additionally, with the holiday season here, we anticipate the cargo holds of our aircraft to be full of grocery store replenishments, including staples like turkey and ham, hitting shelves across the globe.
We take pride in our role to make sure perishables and produce arrive on time and at the peak of freshness. These products sustain, feed and nurture the world, and consumers around the globe depend on them every single day.
Since March 19, United has operated nearly 8,000 cargo-only flights, moving over 272 million pounds of cargo on those flights alone. United Cargo is proud of the role we play maintaining the global food supply chain and helping people access commodities from all over the globe.
Bon appetit!
Scroll to top