Three Perfect Days: Buenos Aires
Story by Justin Goldman | Photography by Graciela Cattarossi | Hemispheres May 2017
Starting October 28 (subject to government approval), travel nonstop between New York/Newark and Buenos Aires with our year-round daily service. Buenos Aires will be our 14th South American destination served nonstop from the United States.
———
Imagine a city that has the energy of New York, the architecture of Paris, the café culture of Rome, the beautiful people of Los Angeles, the steakhouses of Chicago, the theaters of London, the wines of Napa, the nightlife of Miami, and the friendly spirit of Sydney. That seemingly mythical place your mind has conjured? It's real, and it's called Buenos Aires.
Argentina's capital hasn't always had it so good. The Dirty War of the 1970s and '80s casts a long shadow here, and the economy is still reeling from a meltdown in 2001. Yet these trials have done little to dampen the spirit of the locals, or porteños, who are affable, passionate, open-minded, cultured, and endowed with a seemingly bottomless appetite for pleasure. They are also famous for their, shall we say, self-confidence, but visit BA and you'll likely come away thinking that this attitude is justified.

In which Justin eats a contender for World's Best Steak, learns about Argentina's gods and monsters, and drinks gin in a flowershop

My first morning in Buenos Aires starts in the most classically porteño of places: a café. The interior of La Biela, in the tony Recoleta neighborhood, is decorated with images of the racecar drivers who hung out here in the 1950s. I'm outside, in the shade of a 200-year-old rubber tree, watching a parade of high cheekbones and skinny jeans while munching on a toasted ham and cheese sandwich and tea with steamed milk.
Life is good at La Biela, but just across grassy Plaza Francia stands a monument to the hope that the afterlife might be even better. Passing under a columned gateway bearing the inscription " Requiescant in pace," I enter the Cementerio de la Recoleta and its labyrinth of mausoleums—some with gothic spires, others with Italianate domes and stained glass—where centuries of Argentina's elite are interred. It's easy to get lost here, but all you need to do to orient yourself is look for the crowd, which inevitably gathers around the most famous tomb of all. Eavesdropping on a tour, I learn that Eva Perón, Argentina's revered former first lady, died of cancer in 1952 at the age of 33, and that her body spent the following decades in transit from here to Italy to Spain (to keep her out of the hands of both her fanatic followers and her husband's political rivals) before it was finally laid to rest in the Duarte family mausoleum in 1976. Evita's tomb is relatively modest, but the burst of flowers that adorns it reflects the country's continued devotion.
After a couple of hours of cemetery-wandering, I'm feeling a need for my own (temporary) resting place, so I stroll a few tree-lined blocks back through Recoleta, below the balconies of Parisian-style apartment buildings, to the Alvear Palace Hotel. The 85-year-old Belle Epoque–inspired lodging would fit in next to any of Europe's finest palace hotels, with its finely woven rugs, expanses of marble, and sharp-dressed staff. In my suite, I take a minute to ponder a painting of hunting dogs over the sofa before moving on to a more modern amenity: the TV on the wall above the bathtub, which I tune to the previous night's soccer highlights as I slide into the water.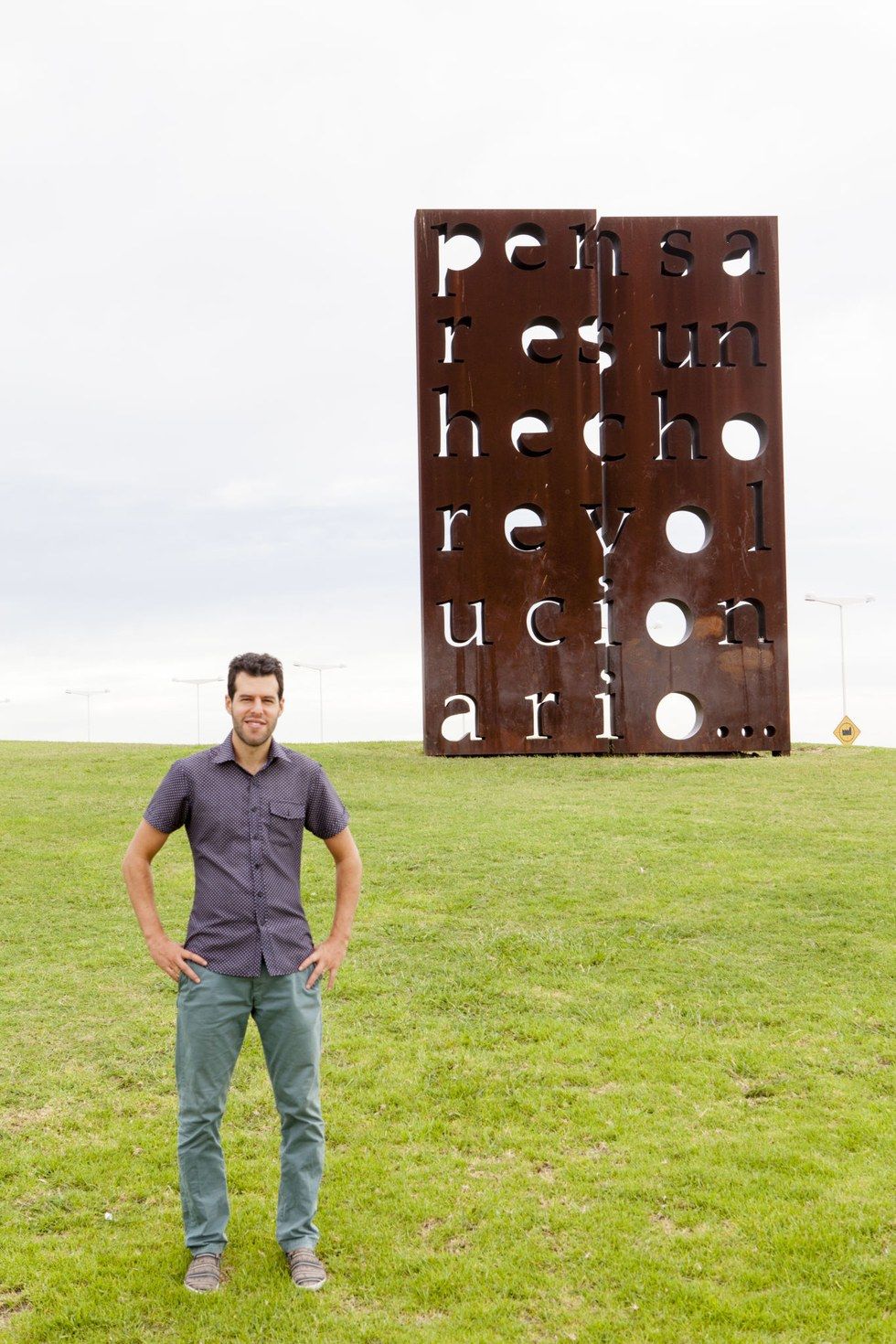 Luciano Bullorsky, president, Tours by Locals
Refreshed, I head back out, skipping the hotel elevator for the corkscrewing marble staircase. I'm ready for lunch, and in Argentina that means I'm ready for beef. A short cab ride takes me to hip Palermo, home to Parrilla Don Julio, considered by many to be the city's finest steakhouse. The dining room is lit with wagon-wheel chandeliers and lined with wine bottles signed by the people who emptied them. Opposite the door, for all to see, stands the parrilla, the restaurant's 10-foot-wide grill. I sit and watch the meat sizzle, steeling myself with a decanter of 2008 Mendoza Malbec. My waiter brings an appetizer of tender sweetbreads and a plate of heirloom tomatoes, followed by the star: the bife de chorizo, an imposing slab of sirloin steak. He lays down a bowl of chimichurri sauce, but the meat, cooked jugoso (medium-rare), is so rich and buttery that it would be a crime to put anything on it. When the dessert of plum ice cream arrives, I wave my napkin in surrender.

After lunch, I meet up with BA native Luciano Bullorsky, president of the international guided tour company Tours by Locals, and Fabian, one of his guides. I'm hoping to understand this city's history a bit better, so they've agreed to take me to the Parque de la Memoria, along the Amazon-wide Río de la Plata. We move slowly up the brick riverwalk, past a series of street signs that allude to the right-wing junta that ruled from 1976 to 1983, and the atrocities it committed during the Dirty War. Along with the people who were "disappeared" were those who were forced to flee. "In those years, like 200,000 people emigrated from the country, and many of them stayed [abroad]," Luciano says. "And most of the people who left had higher education."
"We like to say, 'God is everywhere, but his office is in Buenos Aires.'" —Luciano Bullorsky, president, Tours by Locals
As we walk, the wind picks up to a howl. We reach the end of the pathway and a wall bearing the names of desaparecidos. From here, we can see El Monumental, the stadium that hosted the 1978 World Cup Final. "The stadium and the ESMA, which was a clandestine prison, were just five blocks away from each other," Fabian says. "People were killed there at the same time we won the World Cup."
That was heavy, so on the drive back to the city center, my guides cheer me up with stories about Diego Maradona, perhaps the greatest soccer player who ever lived. "El Diego," as he's known here, was a kid from a Buenos Aires slum who won Argentina the 1986 World Cup almost singlehandedly—ask any Brit about the "Hand of God" or the "Goal of the Century"—and was also notorious for his hard-partying lifestyle. "We love him for this," Fabian says. The Pope may be an Argentine, but to the people here, Maradona is a god.
We stop-and-go along Avenida 9 de Julio—16 lanes wide yet still choked with traffic—pulling over just short of the iconic Obelisco de Buenos Aires. I say goodbye to the guys and hop out in front of the Teatro Colón, which was built in 1908 and remains one of the world's great opera houses. At the entrance I meet Eduardo Masllorens, an architect and historian who worked on a renovation of the theater that cost $100 million and saw it close from 2006 to 2010. He shows me around, starting in the auditorium, which, with a capacity of nearly 2,500, is the second-largest of its kind in the world and is one of the top five in acoustic quality.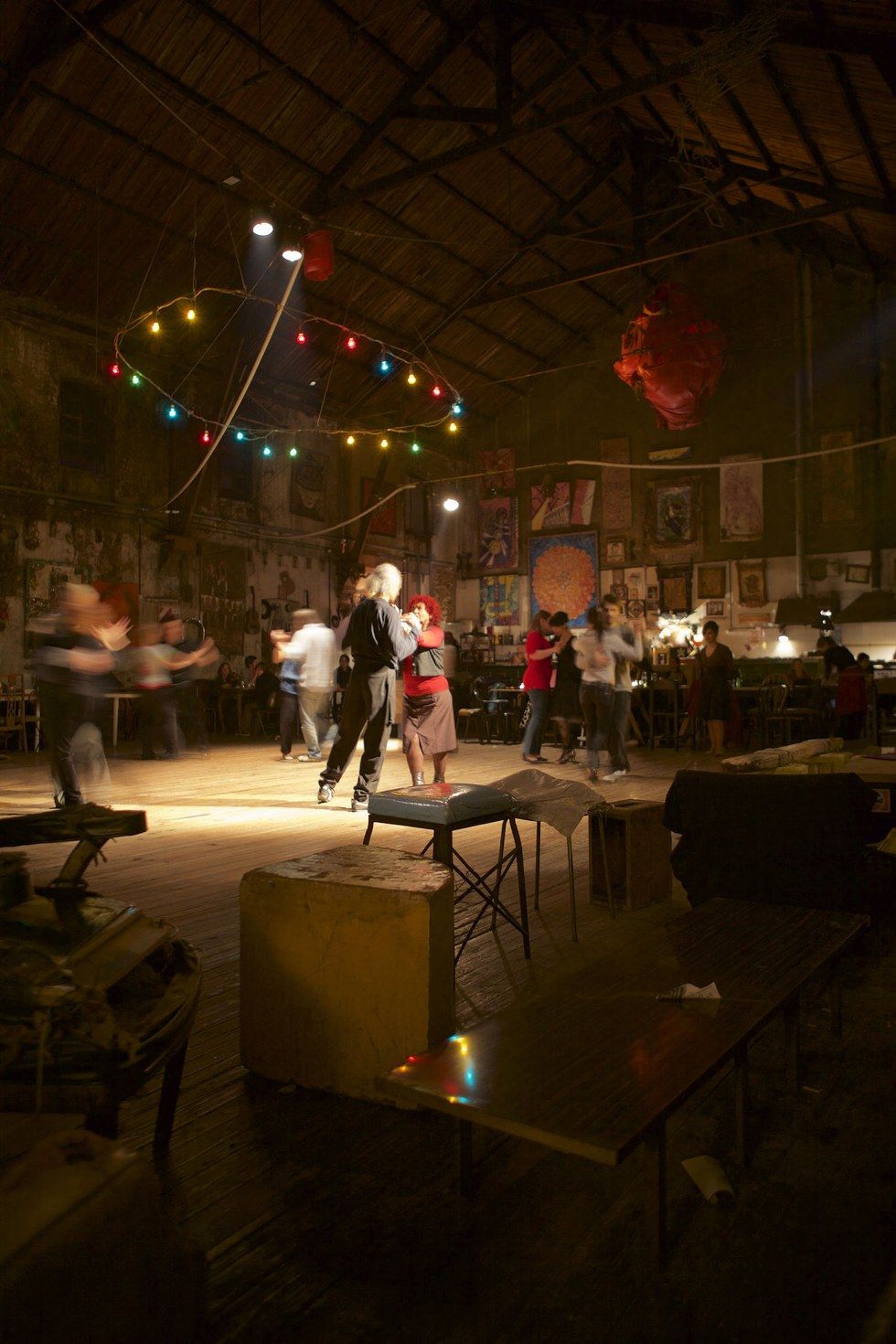 Tango dancers at La Catedral
Eduardo, who is 70, cracks jokes constantly, telling me about people who ask if Mozart performed here and relating the city's historical pretensions ("Buenos Aires was the Dubai of the 19th century"). Recounting the end of the architect who designed the auditorium, he says, "He died in a very operatic way—he was shot in the face by the husband of a 'friend.'" He's also full of interesting facts: The

theater was financed by 35 wealthy families; the sound quality is best in the standing-room-only balcony, or "the hen house"; the seats are filled with horsehair, as they were in 1908. What I don't need him to tell me is how beautiful this place is. Standing on the stage, looking out at the gilded balconies and frescoed ceiling, makes me want to belt out an aria of my own.
I thank Eduardo for the tour and hop a cab to Colegiales, on the other side of Palermo, for a culinary show. The car drops me in front of a white colonial building that's home to the restaurant i Latina. Opened by three Colombian siblings in 2012, it serves a pan–Latin American tasting menu that incorporates ingredients and techniques that run the gamut from Mexico to Argentina. My seven-course meal includes Peruvian Nikkei ceviche, quail in Oaxacan mole, braised pork in a Colombian coffee and sugarcane reduction, and an Ecuadorian chocolate truffle, each paired with an Argentine wine. At the end of the meal, chef Santiago Macias, one of the founders, stops by to offer a sort of cooking class. "All the countries of Latin America have different types of corn and different techniques to use it," he says, pointing at an ear of corn tattooed on his arm. "So on our menu we have arepas, we have cornbread, we have tortillas. But also, Latin America is mestiza [mixed]. Here, the root is the fusion—our different roots."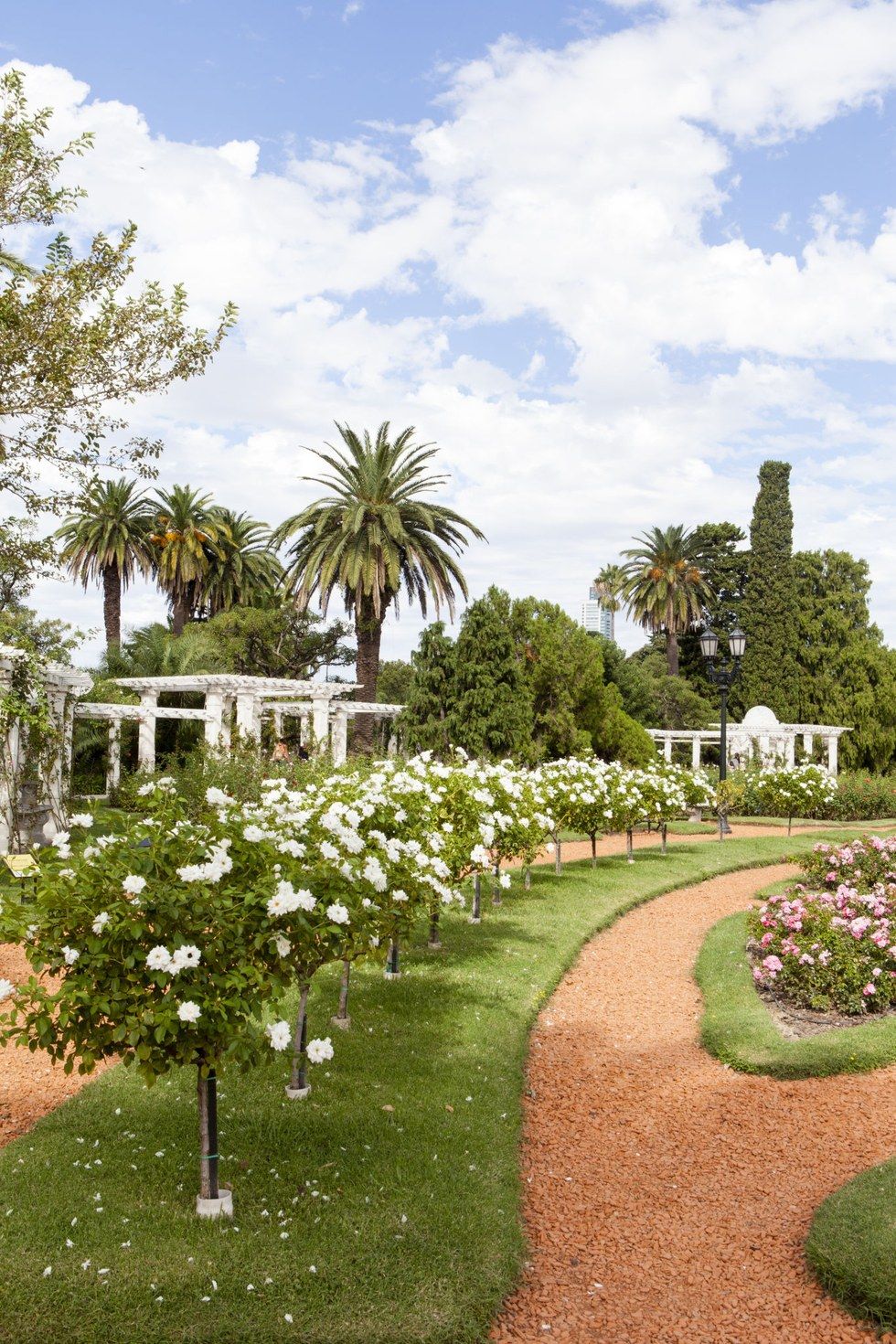 Parque Tres de Febrero
Speaking of roots, my next stop is Florería Atlántico, a flowershop in upscale Retiro, near downtown. Inside the store, a crowd of young people laugh and chatter as if they've been enjoying more than the blossoms. I glance at a woman in the corner, and she swings a door open and motions me toward a staircase, which I descend to a basement that's crammed with stylish people sipping cocktails beneath a chipped ceiling. I head for an open spot at the bar, which has been ranked among the 50 best in the world, and order the house specialty: a gin infused with Argentina's signature herbal stimulant, yerba mate, and mixed with tonic and grapefruit. I don't normally drink any of those things, but one sip and I find myself knocking them back. I hope the yerba mate doesn't keep me up all night. Or, on second thought, I hope it does.


In which Justin meets Argentina's mothers, goes on a graffiti tour, and finds BA's most secretive speakeasy
Those mate-gins succeeded in keeping me up, and I could sure use some coffee to kick-start day two. I blearily make my way down to the Alvear Palace breakfast buffet. The array of fruits and cold cuts and breads is impressive, but I keep things simple with a couple of medialunas, BA's beloved croissants, and a cup of cafe cortado. C'mon, joe, do your magic.
It's a lovely morning so, despite feeling a bit crudo, I go for a stroll in this city's version of Central Park, Parque Tres de Febrero, named for the date in 1852 when Argentina overthrew one of its (many) dictators. I wander past a row of fountains that feel lifted from the Jardin de Tuileries and around a green lagoon dotted with pedal boats. As droves of runners and cyclists buzz past me, I begin to understand how the people here can eat and drink the way they do without needing to get their stomachs stapled.
At the edge of the park, a railway track runs atop a series of brick archways, each of them housing a shop or restaurant. By now I've burned off the medialunas, so I take a seat at one of these, the lovely open-air café Naná. As a train rattles overhead, a waiter brings me an Aperol spritz. Suddenly, I'm feeling splendid, and I enjoy an early lunch of fried potatoes with caramelized onion and ricotta, burratta with pancetta, and a paella-esque dish with shrimp, calamari, and ham.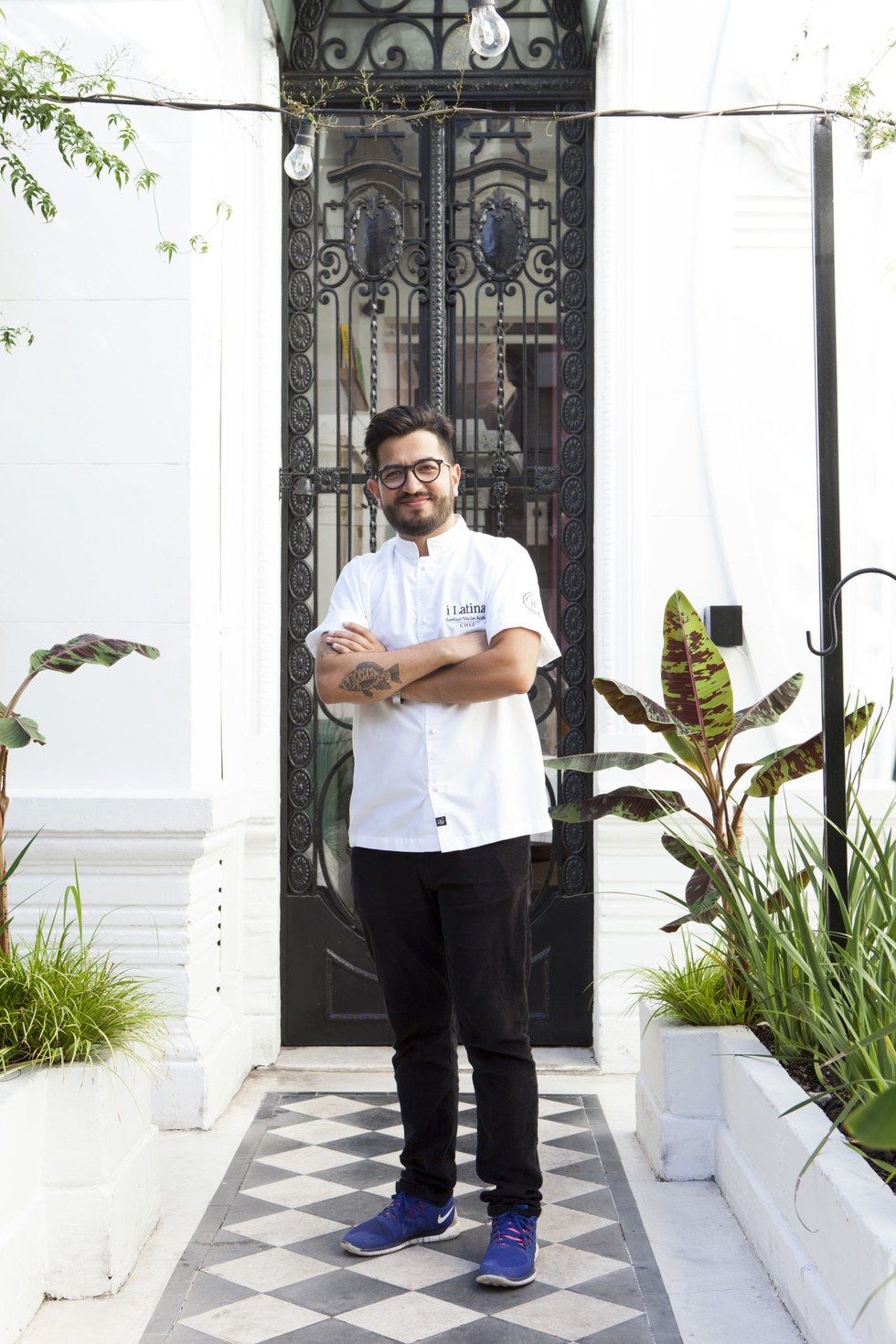 Santiago Macias, chef, I Latina
From here I head to the nearby Museo de Arte Latinoamericano de Buenos Aires, commonly known as the MALBA. The museum, in a blocky modern building, celebrated its 15th anniversary last year with a reimagining of its permanent collection. The resulting show, Verboamérica, explores the responses of regional artists to 20th-century sociopolitical shifts, featuring everything from Pop Arty posters about Peruvian agrarian reform to an Eduardo Gil photo of a Patagonian hovel to a José Clemente Orozco painting of Mexican soldiers at a lonely outpost.

The exhibition has made me want to learn about one of Argentina's—indeed, one of the world's—most famous protests, so I take a cab to Plaza de Mayo, the city's main square. It was here in 1977, in front of the Casa Rosada, the seat of the national government, that a group of women marched in defiance of the dictatorship, demanding to know what had become of their missing children and grandchildren. The Madres de la Plaza de Mayo, as they became known, still demonstrate here once a week, and I see them now, a small group of elderly women in white head scarves slowly circling the central Pirámide, calling out the names of the disappeared, responding to each one, " presente." It's a strange scene—tourists jump in front of the madres to snap photos, and there's a larger economic protest just off to the side—but there's still something inspiring about the perseverance of these brave women.
"It's difficult to define Buenos Aires on only one thing. You'll find people who are really open-minded and people who only want to eat at parrillas. In a way that's good, because you can find any kind of restaurant." —Santiago Macias, chef, I Latina
There's a more upbeat historical location just a few blocks away. Café Tortoni was founded in 1858, and it soon became a hangout for the city's intelligentsia (a table in the back is occupied by lifelike statues of the writers Jorge Luis Borges and Alfonsina Storni and the tango singer Carlos Gardel). Aside from its cultural significance, it's a gorgeous space, with stained-glass ceilings and Tiffany lamps. It also has a long line of tourists out front, but the staff takes a welcoming approach to the clamor: As my waiter serves me coffee, he snatches my phone off the table and snaps a photo of me. Who needs a selfie stick?
From here, I cab back across town to a residential complex in Colegiales, where I meet Myriam Selhi, a French-Canadian who has lived in Buenos Aires for 11 years and works as a street art tour guide for Graffitimundo. The walls behind the complex's busy playground are covered with giant murals. In one, two minotaurs do battle; in another, a gaucho rears his horse in the manner of Napoleon Crossing the Alps while spraying paint in the air; in a third, Evita shares space with miners, condors, and other Peronist symbols. As we walk past these murals and others, Myriam provides the historical context of graffiti in Argentina. During the prosperous 1990s, many Argentines could afford to travel to cities like New York and Barcelona, where they were exposed to street art. When harder times came, they began to use tagging as a form of protest.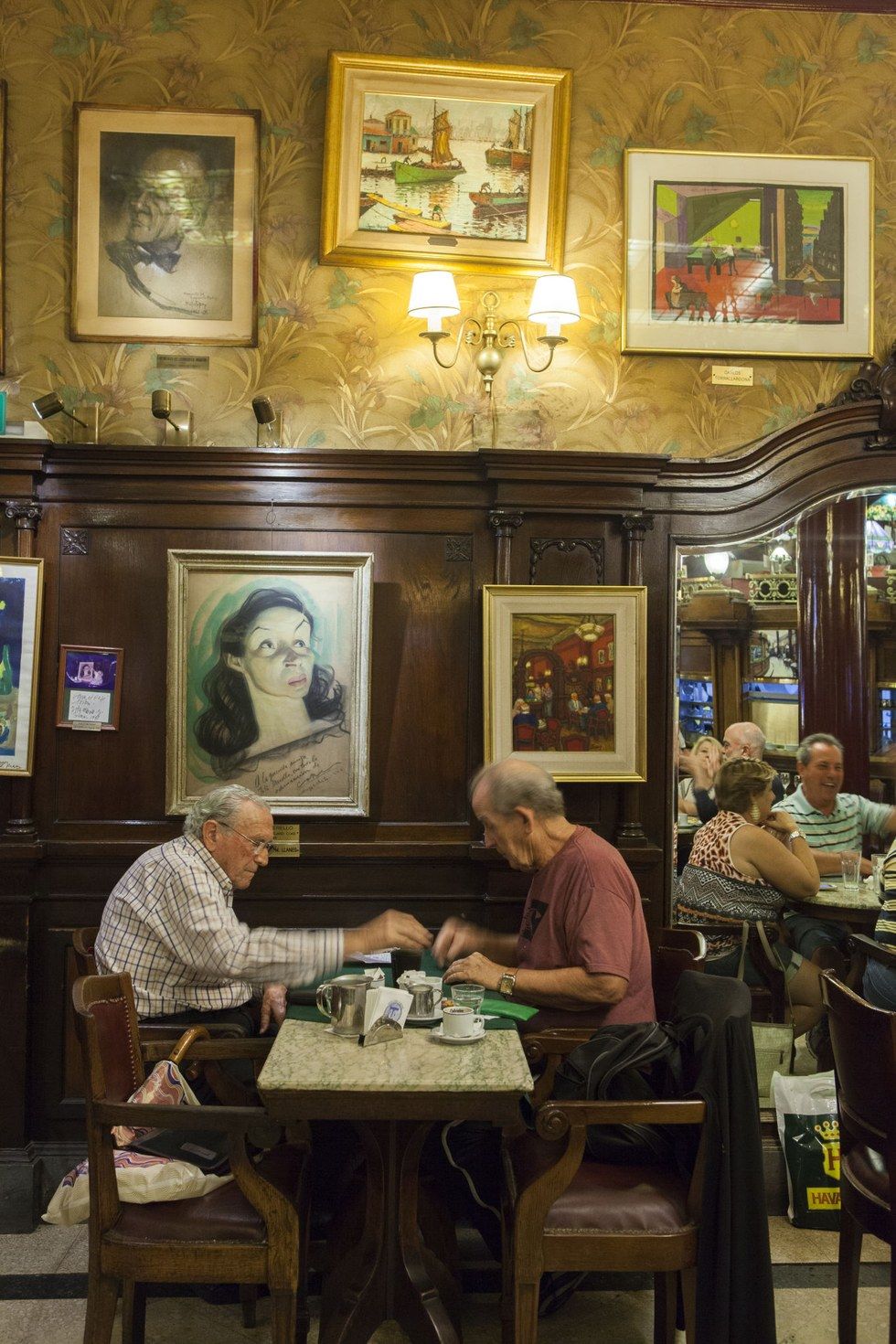 Café Tortoni
"In December 2001, Argentina went bankrupt," Selhi says. "Everybody lost two-thirds of their life savings. In 2002, because of this crisis, 50 percent of the population of Argentina was living below the poverty line. Protests were everywhere, and people would tag—not punk kids or angry teenagers, but middle-class people. So graffiti in Argentina is a super-middle-class phenomenon."

We stop at the house of a street artist that is decorated with a doll-like mural in the colorful, cartoonish muñequismo style. As we admire it, a man in a cat mask peers down at us from a window. "Yeah, those guys do that," Myriam says, laughing. We continue through the local flea market, its walls covered in graffiti, including an ax-wielding blond woman that Myriam terms "Hello Kitty meets ax murderer." Our last stop is in Palermo, at Graffitimundo's space, Galería Union, which houses stencils and paintings by some of the artists whose murals we've just enjoyed.
I'm a bit arted-out and ready for a nap. Fortunately, Home Hotel, where I'll be spending tonight, is just a few blocks away. The 20-room boutique property is unassuming on the outside, tucked amid cafés, bars, and private homes in trendy Palermo Hollywood, but the interior is überhip (one of the owners is an English record producer). The lobby furniture is mod, there are bags designed by artist Nicola Costantino on sale, and the pool deck is lushly overgrown with flowers and ivy that climbs the rear of the building. My poolside suite has a '70s feel (flowery wallpaper and a pink shag rug), with futuristic touches like electric curtains. I hit the switch on the drapes and dive into bed.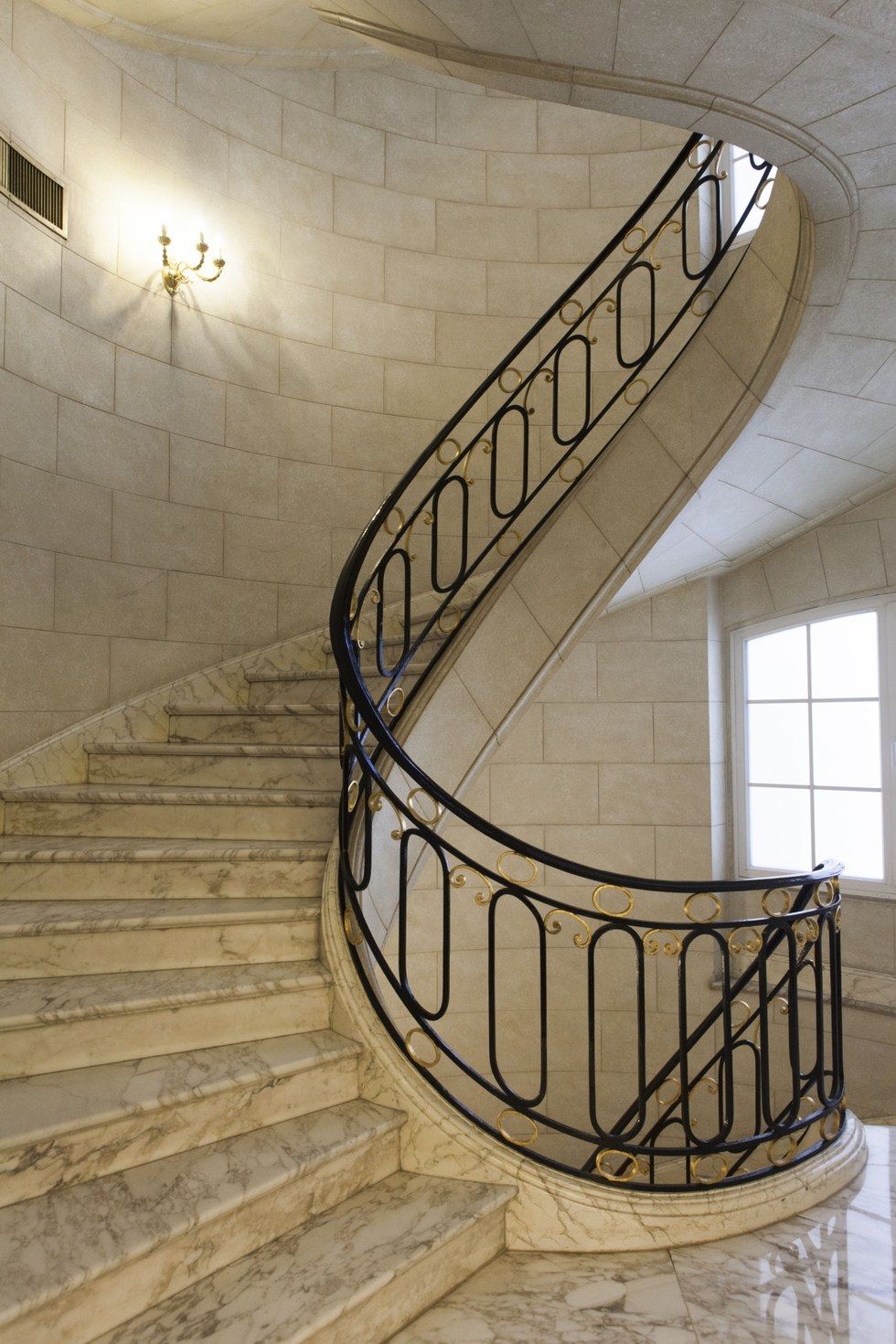 The winding marble staircase at the Alvear Palace Hotel
It's dark when I wake. I walk back through Palermo Hollywood, across the railroad tracks and past an alley where a drum troupe is loudly rehearsing. In Palermo Soho, I cruise by Plaza Julio Cortázar, surrounded by discotheques, and eventually reach Nicky New York Sushi. I'm not sure if the name is inspired by the Manhattanized moniker of the neighborhood, but the restaurant goes all-in on the concept, with a fake NYC address (109 W. 78th Street) and walls lined with white subway tiles. The food, it turns out, is more Nicky (Nikkei?) than New York—top-notch salmon and tuna tiraditos, ceviche, and nigiri.

The real trick comes at the meal's end (when your waiter asks if you want to see the wine cellar, say yes). A hostess in a black cocktail dress takes me back to a room of wine racks and pulls a mirror open to reveal a submarine-style steel door. She turns a wheel-lock and ushers me into a bar straight out of the 1920s. The walls of The Harrison Speakeasy (named after an apocryphal Prohibition-era New York bar owner) are lined with mirrors and black-and-white portraits, classic jazz plays on the stereo, and the cocktail list includes the creative Mr. Bukowski (Jim Beam, Stella Artois, coffee, Angostura bitters, and tobacco syrup, poured into a beer bottle that's then pumped full of chocolate smoke). On the bottle's label is a Bukowski quote: "We are here to laugh at the odds and live our lives so well that Death will tremble to take us." I think Henry Chinaski would have liked it here.

In which Justin goes running in a nature preserve, catches a street-fair puppet show, and discovers tango
Between all the food I've eaten and all the time I've spent surrounded by athletically inclined porteños, I'm starting to feel ashamed of my physique. So I start today by slipping on my sneakers and hitting the trails in the Reserva Ecológica Costanera Sur. At the eastern edge of the city, this environmental preserve separates the trendy, formerly industrial port neighborhood Puerto Madero from the Río de la Plata. I jog my way through low-lying marshland, expecting to find a peaceful reprieve from the bustle of the city, but the constant bird calls are so cacophonous I might as well be sweating it out amid the traffic on Avenida 9 de Julio.
My run comes to its conclusion at the front door of the Faena Hotel, a fortresslike red-brick former grain mill that impresario Alan Faena converted into Buenos Aires's most stylish digs. As I enter the long, red-carpeted front hall, a bellman in a white cape and top hat hands me a bottle of water. Now, that's what I call service!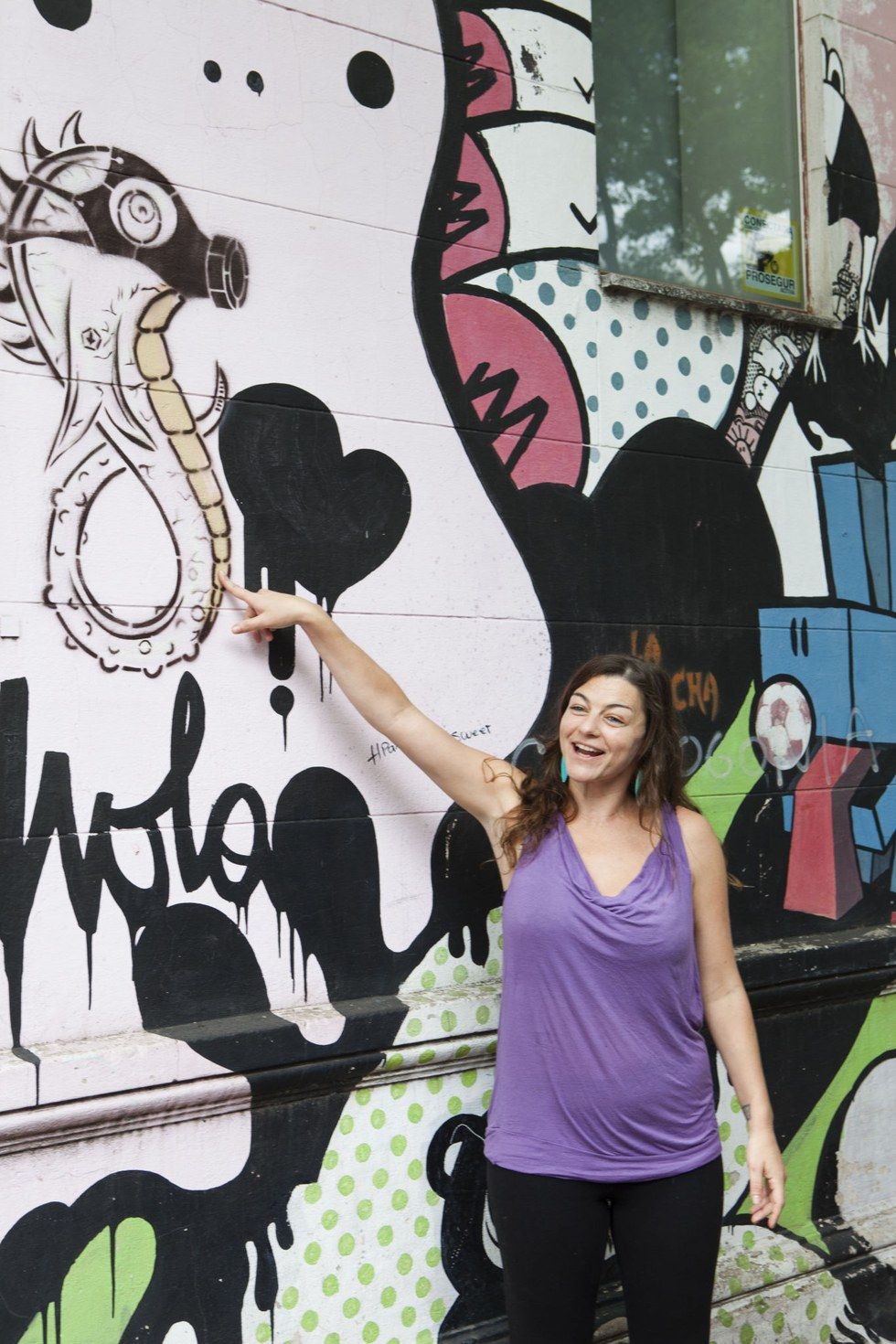 Myriam Selhi, guide, Graffitimundo
After soaking my muscles in the claw-foot bathtub in my room, I head back down to El Mercado, the Faena's brunch spot, which takes its flea market theme to heart. Cabinets and walls are cluttered with tchotchkes, and the tableware is mismatched, as if each set has been cobbled together from market finds. The food is classic Argentine: I start with beef empanadas and carrot salad from the self-serve buffet, after which my punkily green-haired waitress brings me several courses of meat: chorizo and blood sausage, tenderloin, flank steak, and pork ribs, all cooked on the parrilla in the blue-tiled open kitchen. Is there Malbec? Of course there's Malbec. This isn't a brunch so much as it as an attack on dietary decency.

Post-binge, I go for a constitutional along the Puerto Madero waterfront, past disused cranes and red-brick warehouses that are now home to high-end restaurants. At the bottom of the riverwalk, I cross a bridge into San Telmo, BA's oldest neighborhood, which was mostly abandoned after a 19th-century epidemic of yellow fever but has since been repopulated by the hipster set. On Sundays, cobblestoned Calle Defensa hosts the Feria de San Pedro Telmo, a street fair that stretches at least a dozen blocks past antique stores and beneath the balconies of old French- and Spanish-style apartment buildings. I pick through stalls that hawk leatherworks, mate gourds, and figurines of soccer players, then stop to watch a puppeteer put on a show.
"Buenos Aires is fantastic because it lets you take part in everything. If you want to take a juggling class at 2 a.m. on a Tuesday, you can find that class. Once you learn to surf the chaos, it offers you a lot of freedom." —Myriam Selhi, guide, Graffitimundo
At the end of the fair, I reach the Museo de Arte Moderno, better known as the MAMBA. A thunderstorm is brewing, so I duck inside the brick building and wander through an exhibit of drawings by Argentina's greatest artist, Antonio Berni. I love the politically minded Social Realist images, but my favorite part of the museum is its black metal staircase, which winds up from the lobby like a coiled snake.
From the museum, I cab it back to Puerto Madero and my dinner spot. Set in a sleek, modern space overlooking the river, Chila has made the 50 Best Restaurants in Latin America list four years running. Chef Soledad Nardelli recently left, but her former sous chef Pedro Bargero has taken over, and the tasting menu hasn't skipped a beat. I have grilled Patagonian shrimp in a yogurt bisque, humita (a traditional corn, pepper, and pumpkin puree) from the north of the country, perfectly grilled Antarctic black hake with pesto sauce, and a flank steak tamal, all paired, of course, with Argentine wines. As I polish off the final glass, chef Bargero stops by my table.
"Ten years ago, Argentine food was not the best, but the gastronomy here has changed a lot," he says. "We try to use different products from all over our country. We try to use all organic produce. We're talking a lot with farmers and chefs, working together to make a new Argentine cuisine."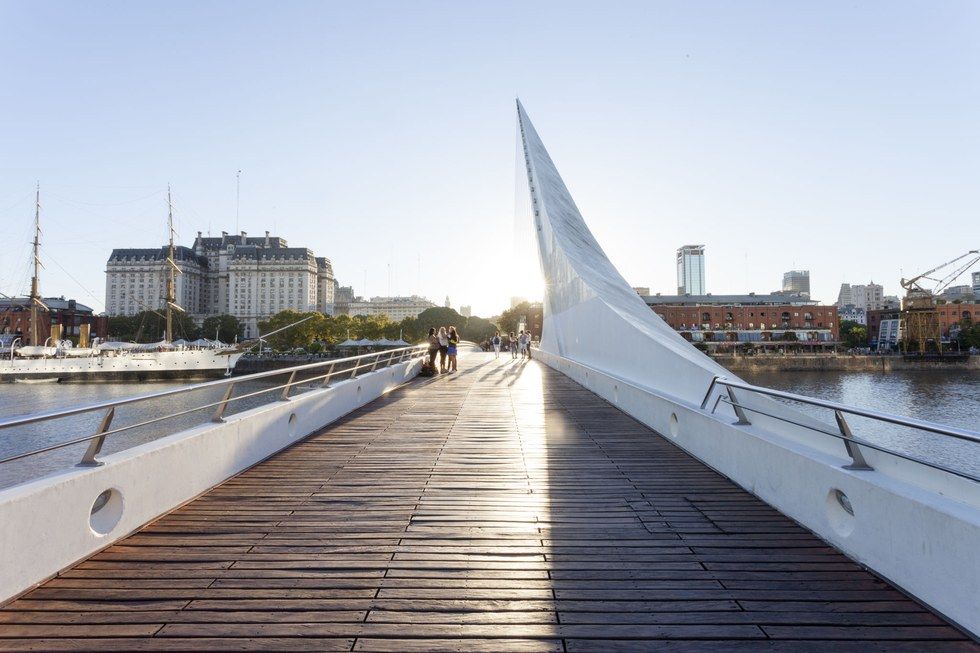 The Puente de la Mujer footbridge in Puerto Madero
The food scene might be changing, but this city's most famous contribution to world culture endures. The tango dates to the late 19th century, when waves of immigrants, many from Italy, settled Argentina (especially the southern BA neighborhood of La Boca). These newcomers, mostly men without families, melded the rhythms of Spain, Cuba, and Africa into a dance to help them while away their lonely nights. The tango, in all its complexity and sensuality, has become a global symbol for this city, and the flashiest example of it can be seen at the Faena's Rojo Tango show. In a red-draped room, two singers front a five-piece band playing slinky fiddle and bandoneón music as five pairs of dancers put on an elaborate, acrobatic display. They whirl across the stage, atop the bar, around the audience, the men in impeccable tuxedos, the women in slit dresses, their legs flying about in wild yet precise chop steps. The audience is small, only a couple dozen patrons, but when the lights come on, it roars with appreciation.

Rojo Tango is impressive, but I also want to see a milonga, the bars where regular porteños practice this art. So I grab a cab and head to the quiet residential neighborhood of Almagro. I get out at a borderline-dilapidated building and go upstairs to enter La Catedral. The warehouse space is dark. The rickety walls and vaulted ceiling are covered with art. Makeshift tables are scattered before a hardwood floor crowded with couples who sway to a trio of guitarists and a singer belting out ballads. It takes two to tango, and all I've got two of is left feet, so I order a pint of the national lager, Quilmes, and watch. The dancers slide gracefully around each other, like water over smooth rock. This scene, above all, captures the spirit of Buenos Aires: soulful people wrapped in a sexy dance, in a building that feels like it could collapse at any moment. I wouldn't want to be anywhere else.
Hemispheres deputy editor Justin Goldman loves a good steak—but after this trip he's going vegetarian for a while.
When the pandemic began, United Cargo knew it would be critical to utilize its fleet, network and industry-leading pharmaceutical handling processes to transport a COVID-19 vaccine when the time came.
Connecting vaccines to the world: United responds to mass distribution effort
December 22, 2020
On November 27, United Airlines became the first commercial airline to safely deliver the first batch of Pfizer and BioNTech's COVID-19 vaccine into the U.S. thanks to a coordinated effort between United's cargo, safety, technical operations, flight operations, regulatory and legal teams.
Now as the entire shipping and logistics industry bands together to widely distribute vaccines, United is leveraging all of its flights, including cargo-only and those carrying passengers, to transport millions of vaccines to destinations throughout our network, including Honolulu, Guam and Saipan – the first of any carrier to do so.
"United's cargo service has helped safely deliver many essential goods during this pandemic, but there is no shipment that gives me more personal pride than helping bring this life-saving vaccine to our communities," said Jan Krems, United Cargo President. "While we still face a long road ahead the promise of a widely distributed vaccine gives us hope that we are one step closer to putting this pandemic behind us and moving forward together toward a brighter future."
And United is shipping more than just vaccines to help during the pandemic in keeping the lines of commerce flowing and goods getting to where they need to be. Since mid-March, United has operated 9,000 cargo-only flights carrying more than 435 million pounds of cargo. By using a combination of cargo-only flights and passenger flights, United Cargo has also transported 80 million pounds of medical supplies this year.
In coordination with our shipping and logistics partners, United will continue to distribute COVID-19 treatments to destinations throughout its network. The real heroes are the scientists who created these life-saving vaccines and the frontline workers who are not only administering them, but also helping care for and tend to those suffering from this virus. United is proud to do its part in helping to get this precious cargo to the people and communities who need them, and looks forward to doing our part in the months ahead.
United Cargo responds to COVID-19 challenges, prepares for what's next

September 30, 2020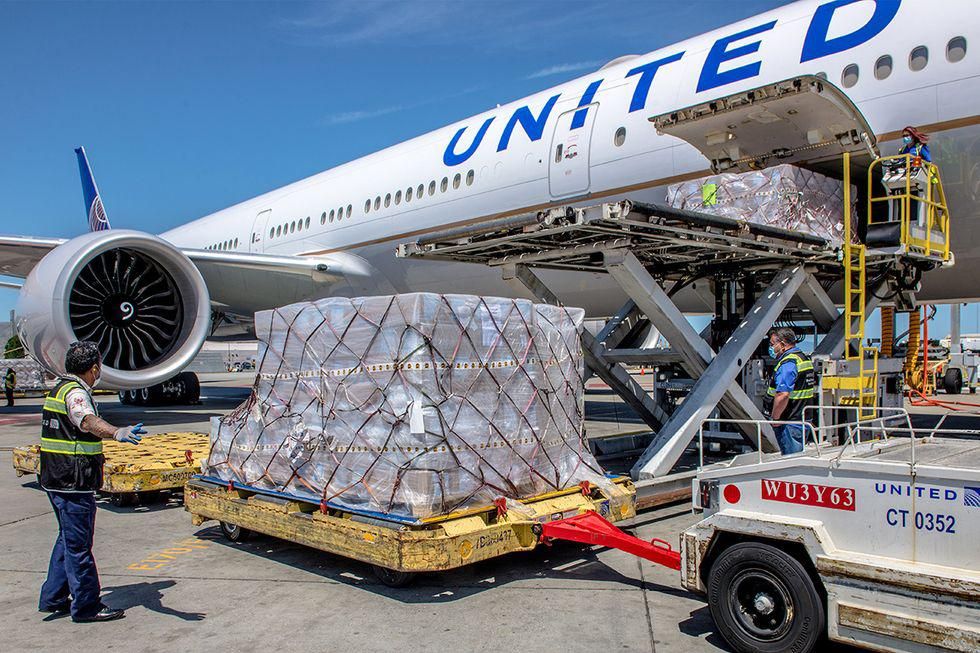 Even before the COVID-19 pandemic, United Cargo has supported a variety of customers within the healthcare industry for over 10 years. Three key solutions – TempControl, LifeGuard and QuickPak – protect the integrity of vital shipments such as precision medicine, pharmaceuticals, biologics, medical equipment and vaccines. By utilizing processes like temperature monitoring, thermodynamic management, and priority boarding and handling, United Cargo gives customers the peace of mind that their shipments will be protected throughout their journey.

With the global demand for tailored pharmaceutical solutions at an all-time high, we've made investments to help ensure we provide the most reliable air cargo options for cold chain shipping. In April this year, we became the first U.S. carrier to lease temperature-controlled shipping containers manufactured by DoKaSch Temperature Solutions. We continue to partner with state-of-the-art container providers to ensure we have options that meet our customers' ever-changing needs.
"Providing safe air cargo transport for essential shipments has been a top priority since the pandemic began. While the entire air cargo industry has had its challenges, I'm proud of how United Cargo has adapted and thrived despite a significant reduction in network capacity and supply," said United Cargo President Jan Krems. "We remain committed to helping our customers make it through the pandemic, as well as to doing everything we can to be prepared for the COVID-19 vaccine distribution when the time comes."
Our entire team continues to prioritize moving critical shipments as part of our commitment to supporting the global supply chain. We've assembled a COVID readiness task team to ensure we have the right people in place and are preparing our airports as we get ready for the industry-wide effort that comes next.
In cooperation with our partners all over the world, United Cargo has helped transport nearly 145 million pounds of medical supplies to aid in the fight against COVID-19, using a combination of cargo-only flights and passenger flig­hts. To date, United Cargo has operated more than 6,300 cargo-only flights and has transported more than 213 million pounds of cargo worldwide.
United Cargo responds to global needs, celebrates 5000th cargo-only flight

August 18, 2020
By Jan Krems, President, United Cargo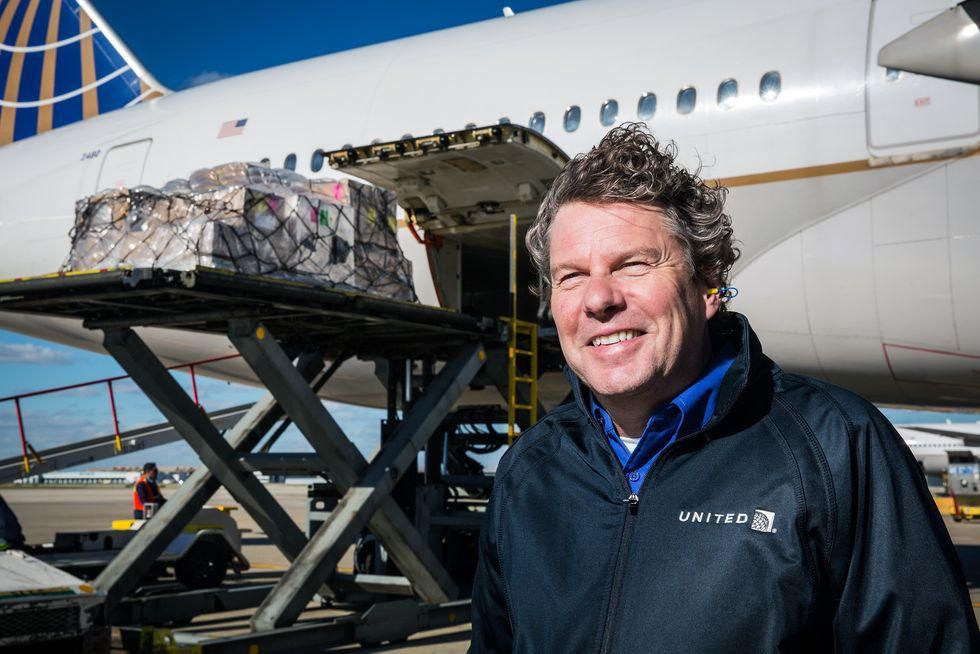 In mid-March, United took steps to manage the historic impact of COVID-19 and began flying a portion of our Boeing 777 and 787 fleets as dedicated cargo-only flights to transport air freight to and from U.S. hubs and key international business locations. More than ever, providing reliable cargo transportation was vitally important and I'm proud say our United Cargo team stepped up to support our customers.

Although we're facing the most challenging environment our industry has ever experienced, I'm very excited to celebrate a major milestone. Since March 19, United has operated over 5,000 cargo-only flights transporting nearly 170 million pounds of cargo on these flights alone. With an increased need to keep the global supply chain moving, and an even more urgent need for medical supplies, we knew we had to utilize our network capabilities and personnel to move vital shipments, such as medical kits, personal protective equipment (PPE), pharmaceuticals and medical equipment between U.S. hubs and key international destinations.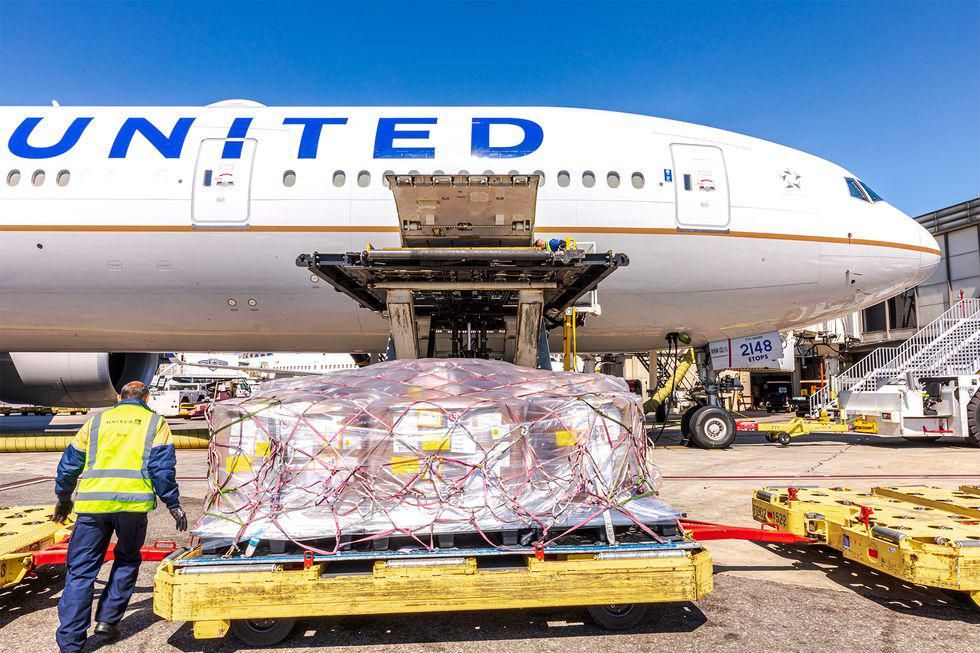 In cooperation with freight forwarders and partners all over the world, United Cargo helped transport more than 107 million pounds of medical supplies to aid in the fight against COVID-19 using a combination of cargo-only flights as well as passenger flights.

To keep military families connected, we increased the frequency of cargo-only flights between the U.S. and military bases in various parts of the world — including bases located in Guam, Kwajalein and several countries in Europe. We know how critically important it is for these families to stay connected, and I'm honored that we were able to utilize our network and our aircraft to fly nearly 3 million pounds of military supplies.
In collaboration with food-logistics company Commodity Forwarders Inc. (CFI), our cargo teams moved nearly 190,000 pounds of fresh produce to Guam for the U.S. Department of Agriculture's Coronavirus Farm Assistance Program. This new program was created to provide critical support to consumers impacted by the coronavirus pandemic.
United has played a critical role in keeping global supply chains stable during the pandemic as we deliver urgently needed goods around the world. These past few months have created challenges that I have never seen in my 30-plus years of experience working within the air cargo and freight forwarding industry. However, I'm proud of our teams for staying focused on our mission to provide high-quality service and to keep our customers connected with the goods they need most.
United Cargo and logistics partners keep critical medical shipments moving
July 02, 2020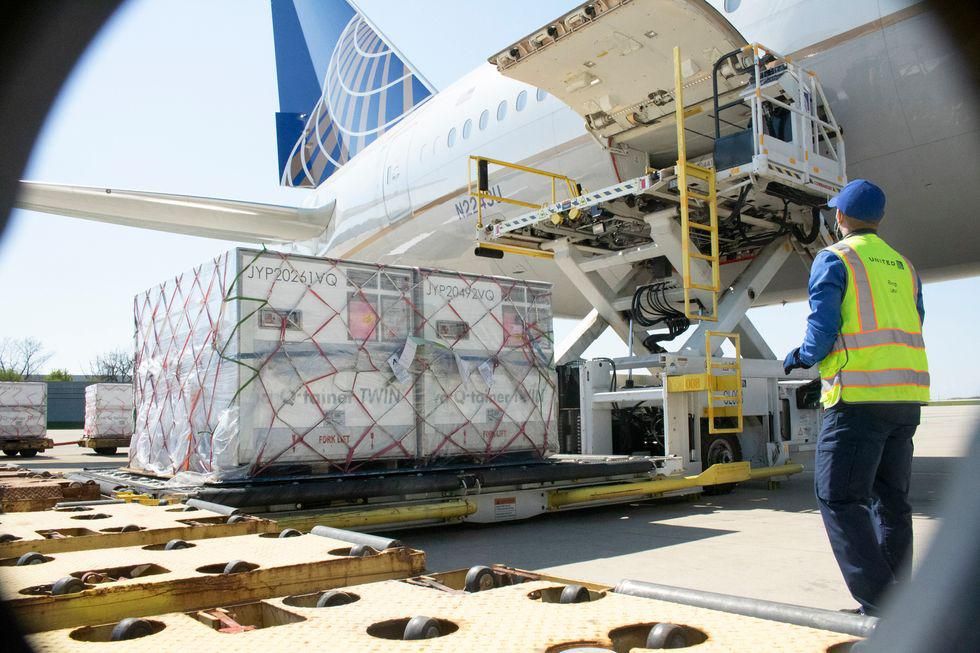 By working together and strengthening partnerships during these unprecedented times, our global community has overcome challenges and created solutions to keep the global supply chain moving. As COVID-19 continues to disrupt the shipping landscape, United and our industry partners have increasingly demonstrated our commitment to the mission of delivering critical medical supplies across the world.

United Cargo has partnered with DSV Air and Sea, a leading global logistics company, to transport important pharmaceutical materials to places all over the world. One of the items most critical during the current crisis is blood plasma.
Plasma is a fragile product that requires very careful handling. Frozen blood plasma must be kept at a very low, stable temperature of negative 20 degrees Celsius or less – no easy task considering it must be transported between trucks, warehouses and airplanes, all while moving through the climates of different countries. Fortunately, along with our well-developed operational procedures and oversight, temperature-controlled shipping containers from partners like va-Q-tec can help protect these sensitive blood plasma shipments from temperature changes.
A single TWINx shipping container from va-Q-tec can accommodate over 1,750 pounds of temperature-sensitive cargo. Every week, DSV delivers 20 TWINx containers, each one filled to capacity with human blood plasma, for loading onto a Boeing 787-9 for transport. The joint effort to move thousands of pounds of blood plasma demonstrates that despite the distance, challenges in moving temperature-sensitive cargo and COVID-19 obstacles, we continue to find creative solutions with the help of our strong partnerships.
United Cargo is proud to keep the commercial air bridges open between the U.S. and the rest of the world. Since March 19, we have operated over 3,200 cargo-only flights between six U.S. hubs and over 20 cities in Asia, Australia, Europe, South America, India, the Caribbean and the Middle East.
United further expands cargo-only operations to key international markets
June 9, 2020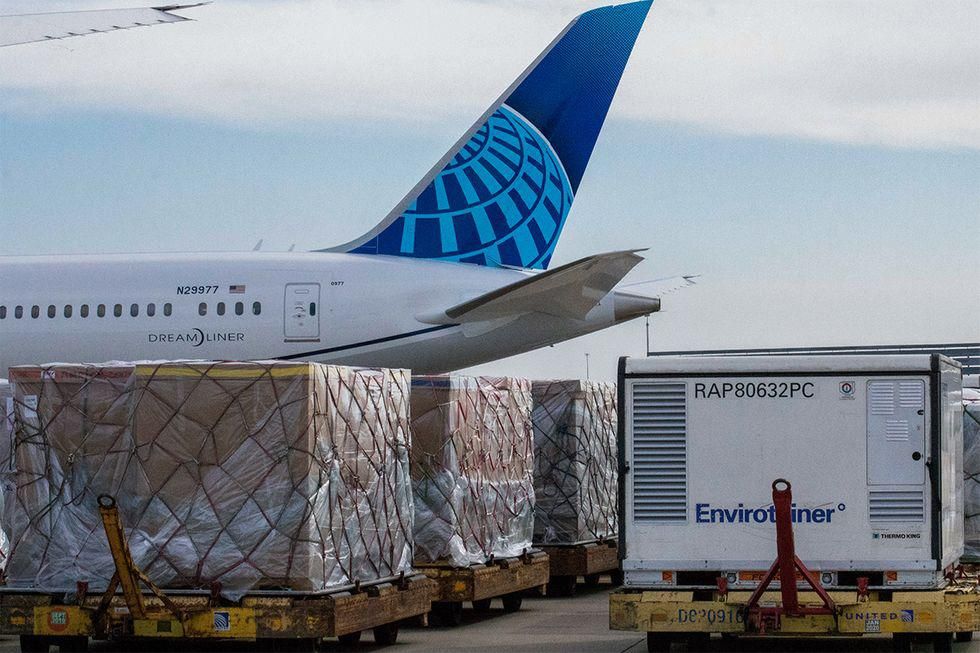 United has played a vital role in helping keep the global supply chains stable during the COVID-19 pandemic so urgently needed goods can get to the places that need them most.

In addition to current service from the U.S. to Asia, Australia, Europe, India, Latin America and the Middle East, we are proud to now offer cargo-only flights to key international markets including Dublin, Paris, Rome, Santiago and Zurich. These new routes will connect our freight customers and further extend our air cargo network throughout the world – for example connecting major pharmaceutical hubs in Europe and perishable markets in Latin America.
"Air cargo continues to be more important than ever," says United Cargo President Jan Krems. "This network expansion helps our customers continue to facilitate trade and contribute to global economic development and recovery. I'm proud of our team for mobilizing our cargo-only flights program that enables the shipment of critical goods that will support global economies."
Since we began our program March 19, we have completed more than 2,400 cargo-only flights, transporting over 77 million pounds of cargo. We have over 1,100 cargo-only flights scheduled for the month of June, operating between six U.S. hubs and over 20 cities all over the world.
United's first flight carrying cargo in-cabin takes off
May 13, 2020

United continues to keep supply chains moving and to meet the demand for critical shipments around the globe. Recently, United received approval from the Federal Aviation Administration (FAA) to carry cargo in approved storage areas in the passenger cabin.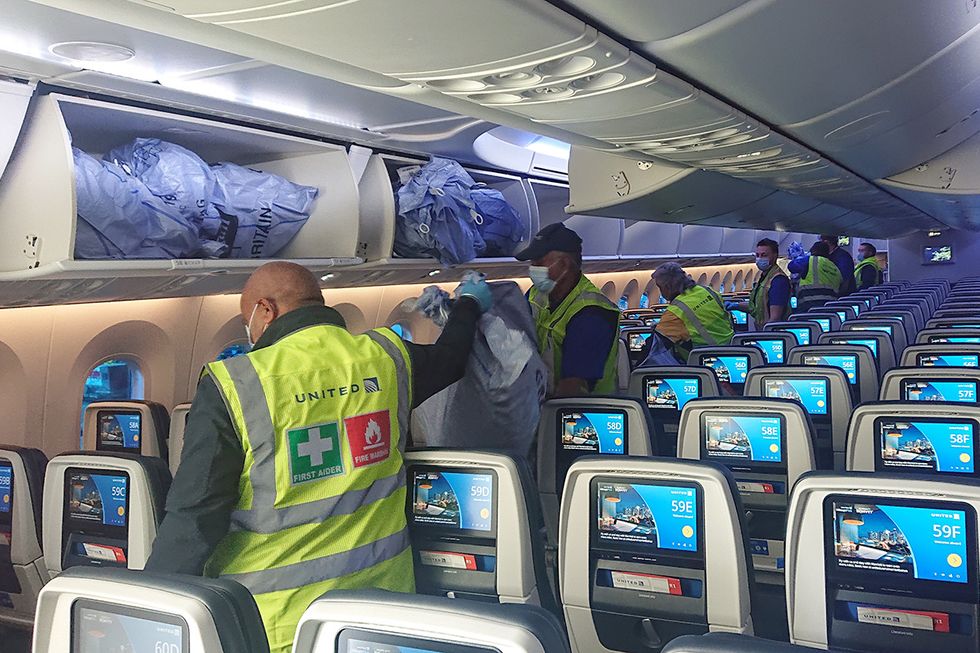 Our inaugural cargo-in-cabin flight flew from London (LHR) to Chicago (ORD) carrying over 4,200 pounds of mail in the passenger cabin, plus a full payload of freight in the belly of the aircraft. Initially, cargo-in-cabin shipments will be loaded on the 777 and 787 aircraft operating our cargo-only flights. We will continue to evaluate additional opportunities to use this space to meet the growing cargo demand.
"We send our sincere thanks to the FAA for working with our team to enable the transport of more critical goods on United's cargo-only flights," said Jan Krems, President of United Cargo. "By loading existing cabin storage areas with cargo and mail, we can move even more critical medical equipment, PPE, and other vital shipments the world needs to manage through the pandemic."

United's cargo-only network continues to expand in order to help bring vital shipments to the people that need it most. We're now offering service between six of our U.S. hubs and 18 airports worldwide: CTU, HKG, ICN, MEL, PEK, PVG, SIN, SYD and TPE in the Asia-Pacific; AMS, BOM, BRU, DUB, FRA, LHR, TLV and ZRH in EMEIA; and SJU in the Caribbean.
Since the start of its cargo-only flights program March 19, United has operated over 1,300 cargo-only flights transporting over 44 million pounds of cargo.
For more information, visit unitedcargo.com.
United expands cargo-only flights to additional global destinations
April 16, 2020
Getting vital goods, especially medical relief supplies, into the hands of the businesses and people who need them has never been more critically important. To meet the overwhelming demand, United began operating cargo-only flights on March 19. Since we began using Boeing 777 and 787 aircraft from United's passenger fleet for this purpose, we have operated over 400 flights carrying more than 6 million kilos of cargo.
"With the global community in need, we are doing everything we can to keep supply chains moving worldwide and support the battle against COVID-19," said United Cargo President Jan Krems. "We're proud to play an active role in connecting vital medical supplies like test kits and personal protective equipment with healthcare professionals around the world."
We are now operating more than 150 cargo-only flights per week between six of our U.S. hubs and 13 cities worldwide: CTU, HKG, PEK, PVG, SYD and TPE in the Asia Pacific; AMS, BRU, DUB, FRA and LHR in Europe; SJU in the Caribbean and TLV in the Middle East. We expect to add new cities soon and will continue to expand our cargo-only flights program.
Hub
Cargo-only flights operating through May
Chicago (ORD)
ORD - AMS (Amsterdam)
ORD - FRA (Frankfurt)
ORD - HKG (Hong Kong)
ORD - LHR (London)
ORD - NRT (Tokyo Narita) - PEK (Beijing)

Houston (IAH)
IAH - AMS (Amsterdam)
IAD - FRA (Frankfurt)
Los Angeles (LAX)
LAX - HKG (Hong Kong)
LAX - LHR (London Heathrow)
LAX - NRT (Tokyo Narita) - PVG (Shanghai)
LAX - SYD (Sydney)
New York/Newark (EWR)
EWR - AMS (Amsterdam)
EWR - FRA (Frankfurt)
EWR - LHR (London)
San Francisco (SFO)
SFO - AMS (Amsterdam)
SFO - NRT (Tokyo Narita) - PEK (Beijing)
SFO - NRT (Tokyo Narita) - PVG (Shanghai)
SFO - NRT (Tokyo Narita) - TPE (Taipei)
SFO - TLV (Tel Aviv)
SFO - SYD (Sydney)
Washington, D.C. (IAD)
IAD - BRU (Brussels)
IAD - DUB (Dublin)
IAD - FRA (Frankfurt)
IAD - NRT (Tokyo Narita) - PEK (Beijing)
IAD - SJU (San Juan)
Flight details are subject to change, for the most up-to-date schedules, please visit https://ual.unitedcargo.com/covid-updates.
Cargo-only flights support U.S. military and their families
March 30, 2020
We are helping to keep military families connected by increasing the frequency of cargo-only flights between the United States and military bases in various parts of the world — including Guam, Kwajalein, and several countries in Europe. Last week we began operating a minimum of 40 cargo-only flights weekly — using Boeing 777 and 787 aircraft to fly freight and mail to and from U.S. hubs and key international business and military locations.
We are going above and beyond to find creative ways to transport fresh food and produce, as well as basic essentials from the U.S. mainland to military and their families in Guam/Micronesia. On Saturday, March 28, we operated an exclusive cargo-only B777-300 charter to transport nearly 100,000 pounds of food essentials to Guam to support our troops.
In addition, we move mail year-round all over the world. In response to COVID-19, and in support of the military members and their families overseas, we implemented a charter network, transporting military mail to Frankfurt, which is then transported all over Europe and the Middle East. Since March 20, we have flown 30,000+ pounds of military mail every day between Chicago O'Hare (ORD) and Frankfurt (FRA). On the return flight from Frankfurt to Chicago, we have carried an average of 35,000 pounds of mail to help families stay connected.

"Keeping our military families connected with the goods they need, and keeping them connected with loved ones to feel a sense of home, is of critical importance. As a company that has long supported our military families and veterans, our teams are proud to mobilize to lend a hand." — United Cargo President Jan Krems.
Our cargo-only flights support customers, keep planes moving

March 22, 2020
We have begun flying a portion of our Boeing 777 and 787 fleet as dedicated cargo charter aircraft to transfer freight to and from U.S. hubs and key international business locations. The first of these freight-only flights departed on March 19 from Chicago O'Hare International Airport (ORD) to Frankfurt International Airport (FRA) with the cargo hold completely full, with more than 29,000 lbs. of goods.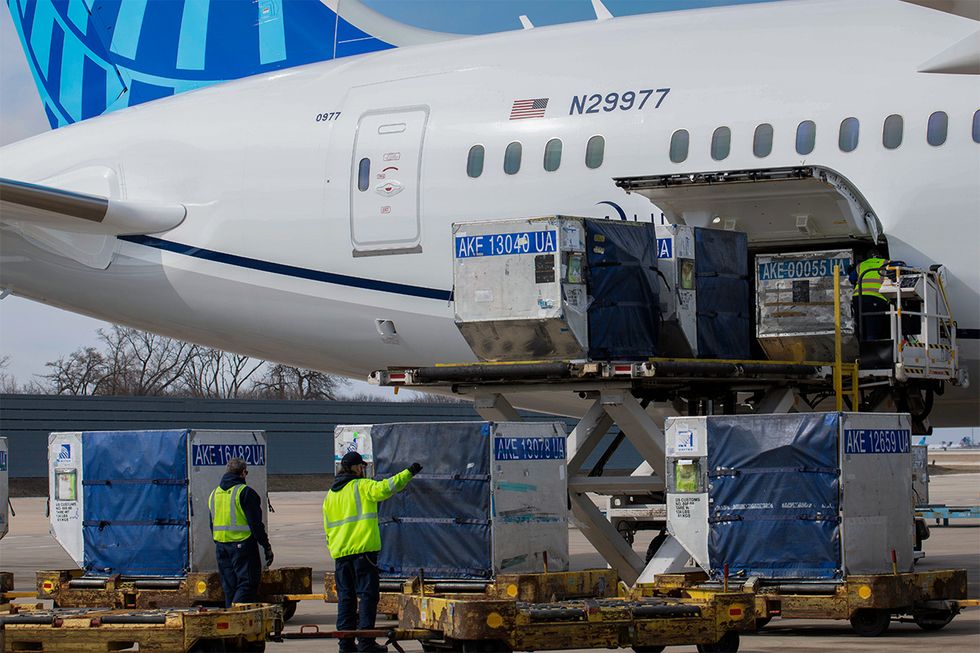 Getting critical goods into the hands of the businesses and people who need them most is extremely important right now. To support customers, employees and the global economy, we will initially operate a schedule of 40 cargo charters each week targeting international destinations and will continue to seek additional opportunities.

With coronavirus (COVID-19) creating an increased need to keep the global supply chain moving, we are utilizing our network capabilities and personnel to get vital shipments, such as medical supplies, to areas that need them most.
"Connecting products to people around the world is the United Cargo mission," said United Cargo President Jan Krems. "That role has never been more crucial than during the current crisis. Our team is working around the clock to provide innovative solutions for our customers and support the global community."
On average, we ship more than 1 billion pounds of cargo every year on behalf of domestic and international customers. For more information, visit unitedcargo.com.
Airline and its customers use crowdsourcing platform - Miles on a Mission - to donate more than 11 million miles for charities like the Thurgood Marshall College Fund, College to Congress and Compass to Care
CHICAGO, Dec. 1, 2020 /PRNewswire/ -- United is inviting MileagePlus members to give back on Giving Tuesday and throughout the holiday season by donating miles to nearly 40 non-profits through United Airlines' crowdsourcing platform, Miles on a Mission. Non-profits like Thurgood Marshall College Fund, College to Congress and Compass to Care are attempting to raise a total of more than 11 million miles to be used for travel for life-saving health care, continued education, humanitarian aid and more. United will match the first 125,000 miles raised for each of these organizations to help ensure they meet their goals.
"This year has posed unprecedented challenges for us all and has been especially devastating to some of the most vulnerable members within the communities we serve," said Suzi Cabo, managing director of global community engagement, United Airlines. "The need for charitable giving has not stopped during the pandemic, and neither has United. This Giving Tuesday marks an opportunity for us to all come together for the greater good and we are proud to provide a platform to support organizations with upcoming travel needs that will enable them to continue supporting the communities they serve."
The launch of these campaigns is part of United's ongoing Miles on a Mission program, which began in October 2019 and has raised more than 92 million miles to-date. Past campaigns have helped organizations travel children for life-saving medical treatment and unite parents with newly adopted children from foreign countries. Participating non-profits have 28-days to reach their mile raising goals through the platform.
The organizations that are raising miles in this campaign include:
College to Congress: The organization provides support including travel for disadvantaged college students who otherwise could not afford to intern in Washington, D.C.
Thurgood Marshall College Fund: This is the only national organization representing America's 47 publicly-supported Historically Black Colleges and Universities (HBCUs), and the nearly 300,000 students that attend them each year. The miles raised will cover the travel expenses to and from campus for students unable to afford them.
My Block, My Hood, My City: This organization provides underprivileged youth with an awareness of the world and opportunities beyond their neighborhood. Miles will be used to fund educational trips for Chicago youths to help them gain a greater understanding of the world outside of their comfort zones.
Compass to Care: The non-profit ensures all children, whose parents have a financial need, can access life-saving cancer treatment. Compass to Care is raising miles to fund travel to get children from their homes to hospitals for cancer treatment.
Luke's Wings: This organization is dedicated to the support of service members who have been wounded in battle. Raised miles will be used to purchase plane tickets for families to visit wounded soldiers recovering in Army medical centers.
Rainbow Railroad USA: The organization's mission is to help persecuted LGBTQI+ individuals around the world travel to safety as they seek a haven from persecution. Miles will support the organization's core Emergency Travel Support program.
This year, United's legal partner Kirkland & Ellis will also be donating $50,000 to My Block, My Hood, My City and the Thurgood Marshall College Fund. Other organizations launching campaigns on the platform include: Sisters of the Skies, Inc., Up2Us Sports, Airline Ambassadors International, Austin Smiles, AWS Foundation, Crazy Horse Memorial, FLYTE, Higher Orbits, Lily's Hope Foundation, Miles4Migrants, Support Utila Inc. and Watts of Love. MileagePlus members can also donate to United's 20 other existing partner charities including, Airlink, American Red Cross, Make-A-Wish, Shriners Hospitals; Clean the World, Special Olympics and more. To learn more or donate to these organizations, please visit donate.mileageplus.com.
Visit www.united.com/everyactioncounts to learn more about our pledge to put our people and planes to work for the greater good.
About United
United's shared purpose is "Connecting People. Uniting the World." For more information, visit united.com, follow @United on Twitter and Instagram or connect on Facebook. The common stock of United's parent, United Airlines Holdings, Inc., is traded on the Nasdaq under the symbol "UAL".

SOURCE United Airlines
For further information: United Airlines Worldwide Media Relations, +1-872-825-8640, media.relations@united.com

In October 2019, we launched a first-of-its-kind airline miles donation platform, Miles on a Mission. In the inaugural year, MileagePlus members donated over 70 million miles, with United matching over 20 million miles, to 51 organizations. These miles have allowed for these organizations to do important, life-changing, life-saving work in the communities we serve around the globe.
Whether it's visiting friends and relatives, traveling for work or simply exploring a new corner of the world, we all have a reason as to why we fly. No matter the reason you fly, the miles you earn and donate help our Miles on a Mission partners soar. Take a look at how some of our partner organizations have put our MileagePlus Members' donations to work.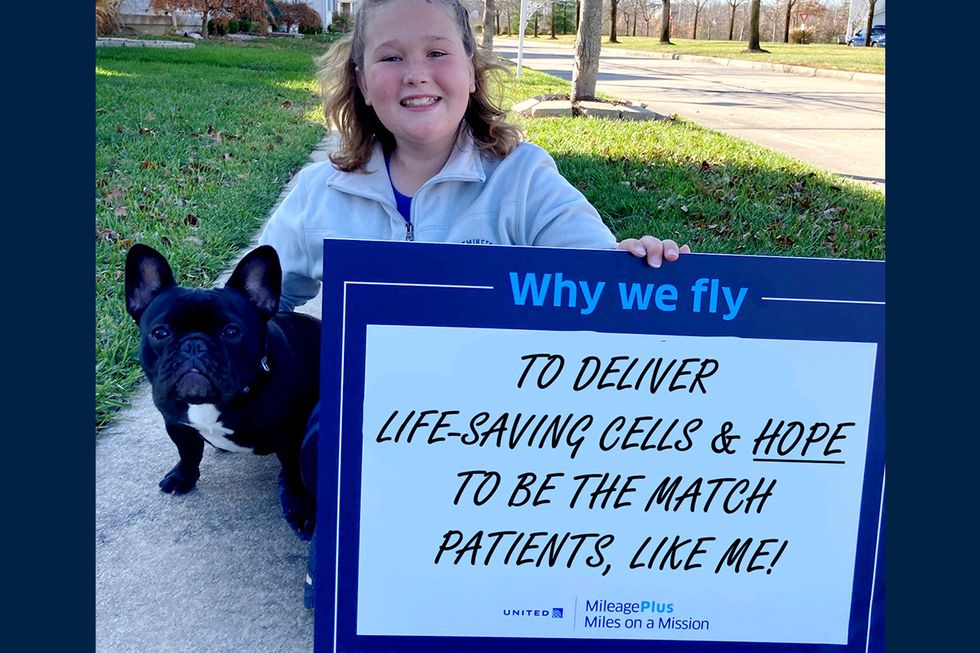 "To deliver life-saving cells and hope to Be the Match patients, like me!"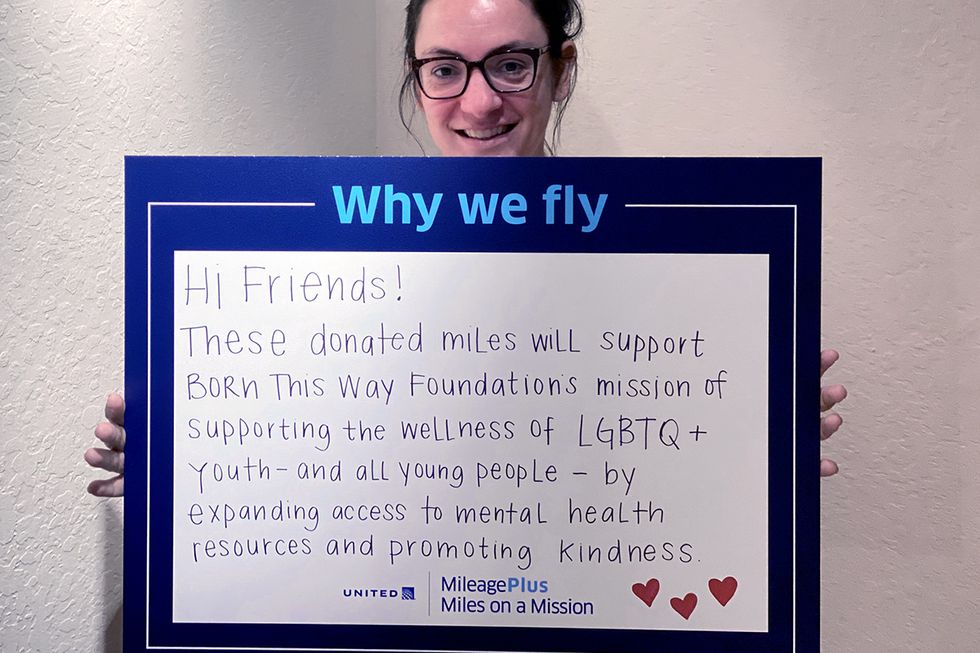 "These donated miles will support Born This Way Foundation's mission of supporting the wellness of LGBTQ+ youth — and all young people — by expanding access to mental health resources and promoting kindness."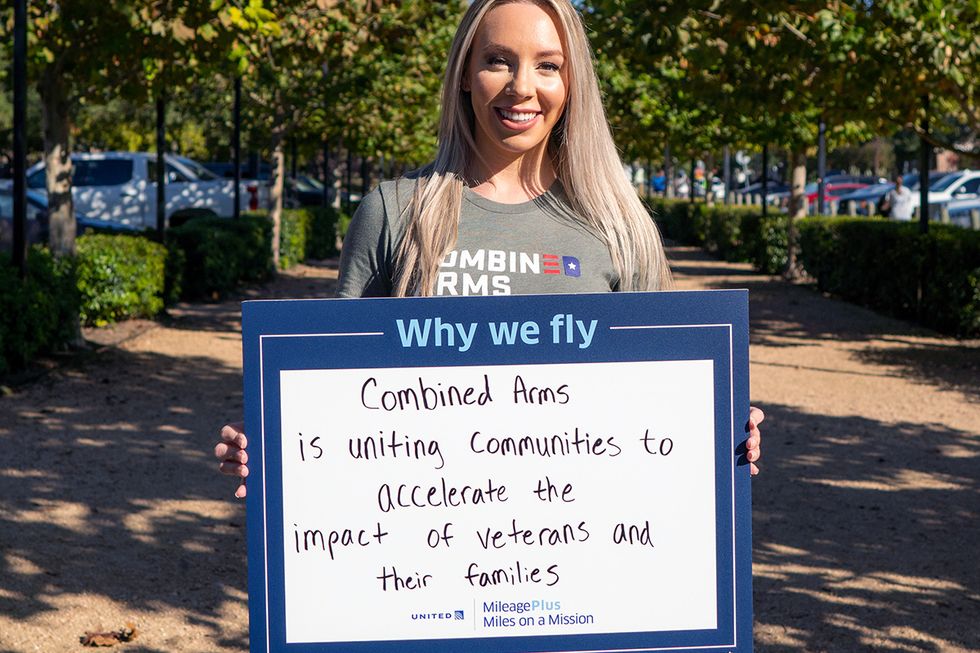 "Combined Arms is uniting communities to accelerate the impact of veterans and their families."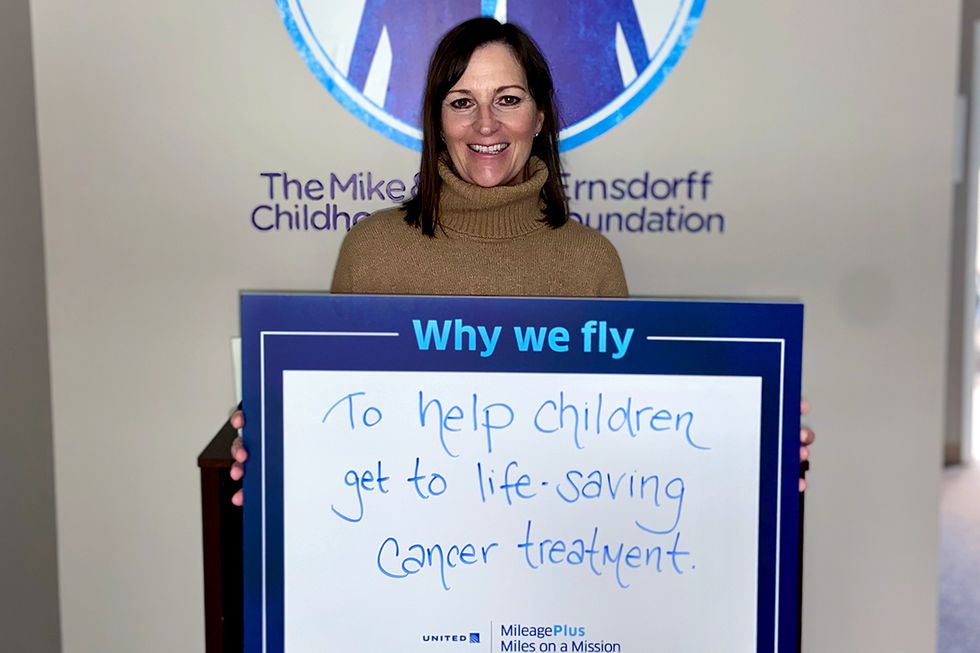 "To help children get to life-saving cancer treatment"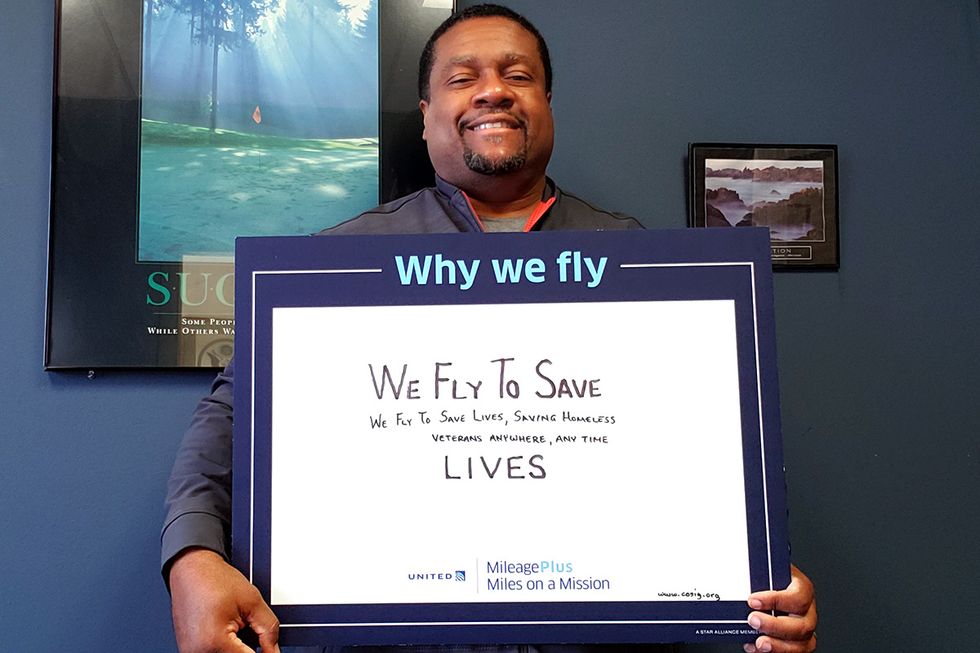 "We fly to save. We fly to save lives, saving homeless veterans anywhere, any time."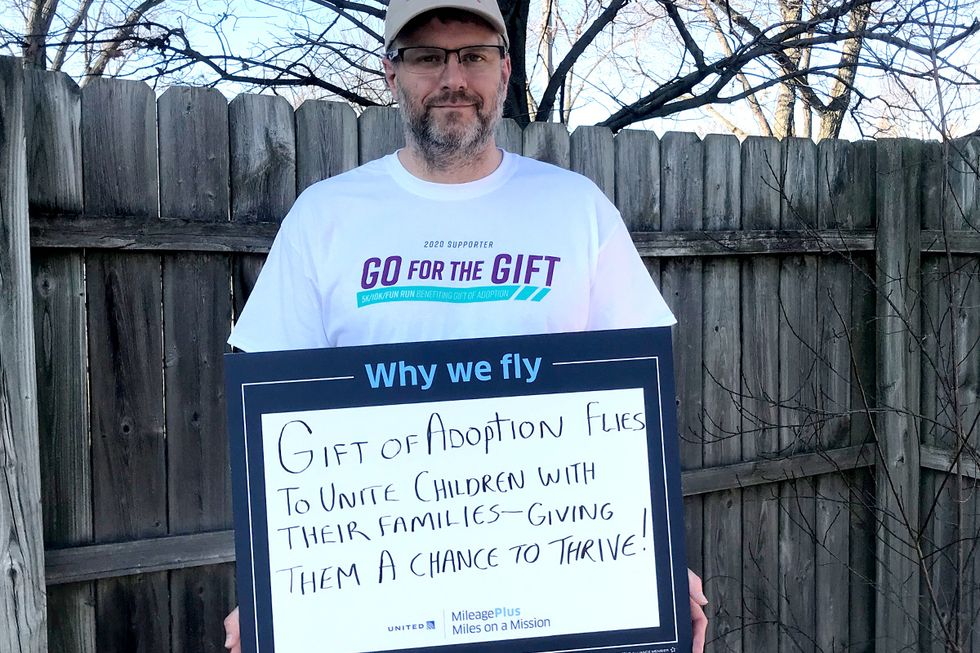 "Gift of Adoption flies to unite children with their families — giving them a chance to thrive!"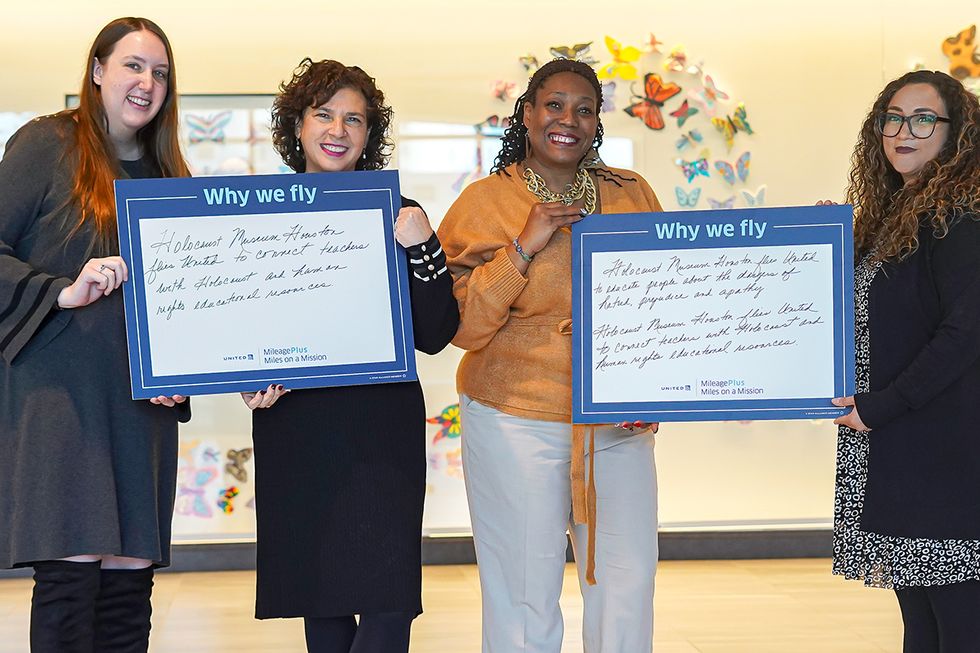 "Holocaust Museum Houston flies United to educate people about the dangers of hatred, prejudice and apathy. Holocaust Museum Houston flies United to connect teachers with Holocaust and human rights educational resources."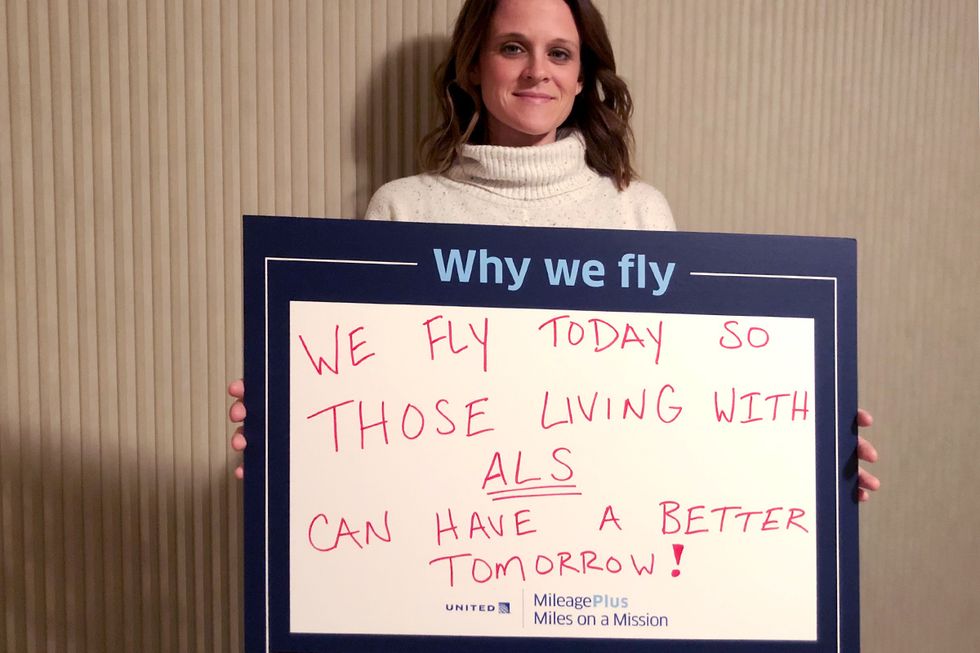 "We fly today so those living with ALS can have a better tomorrow."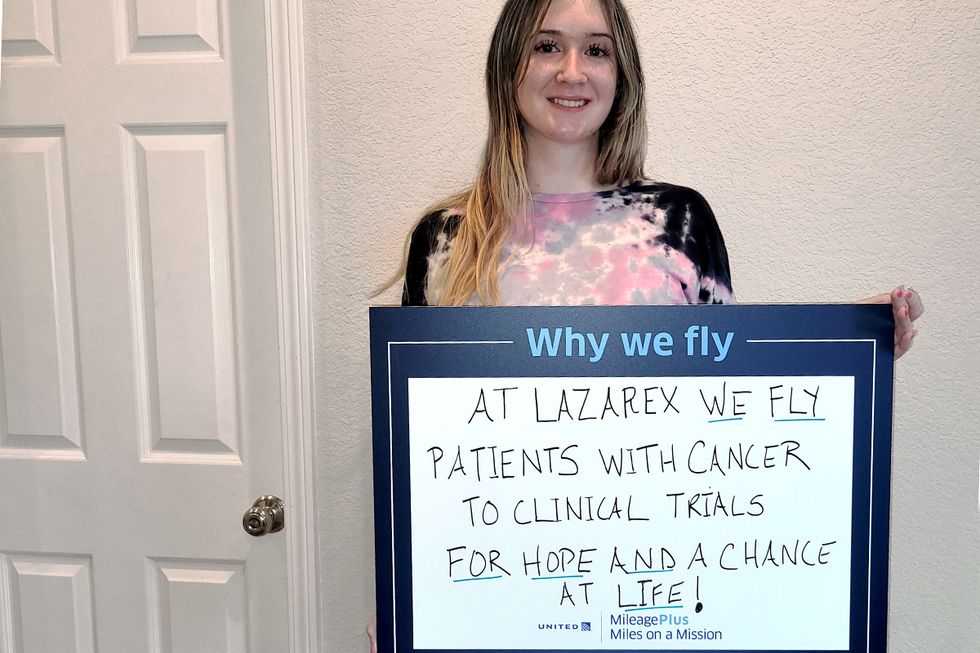 "At Lazarex we fly patients with cancer to clinical trials for hope and a chance at life!"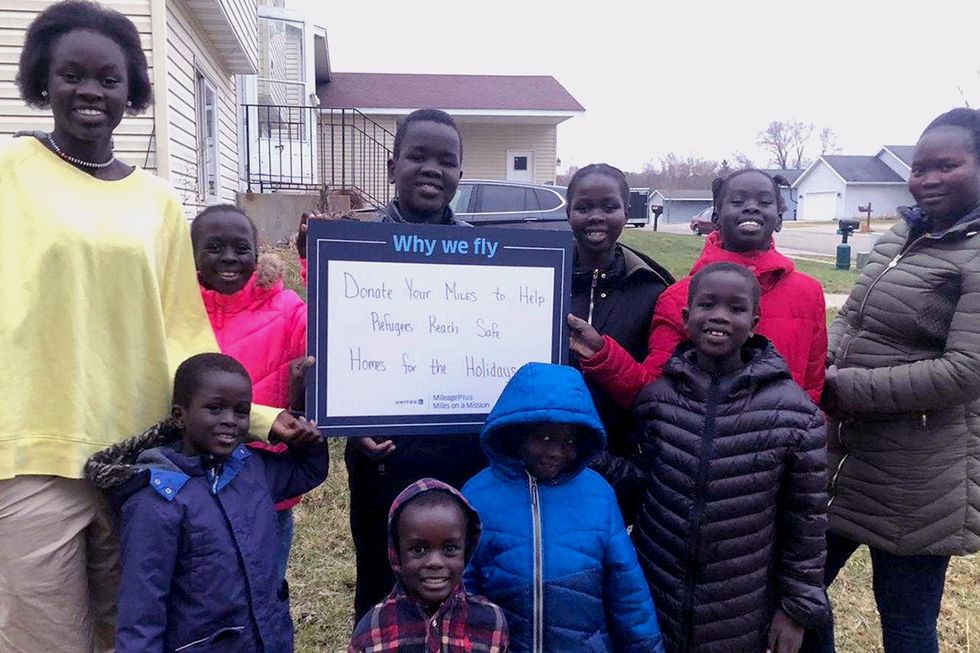 "Donate your miles to help refugees reach safe homes for the holidays."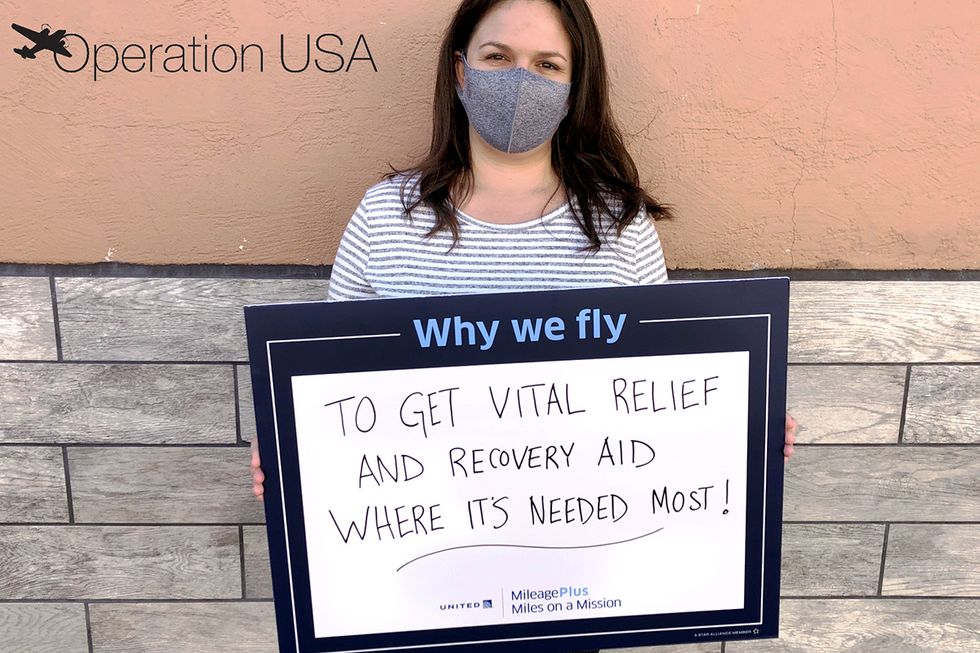 "To get vital relief and recovery aid where it's needed most!"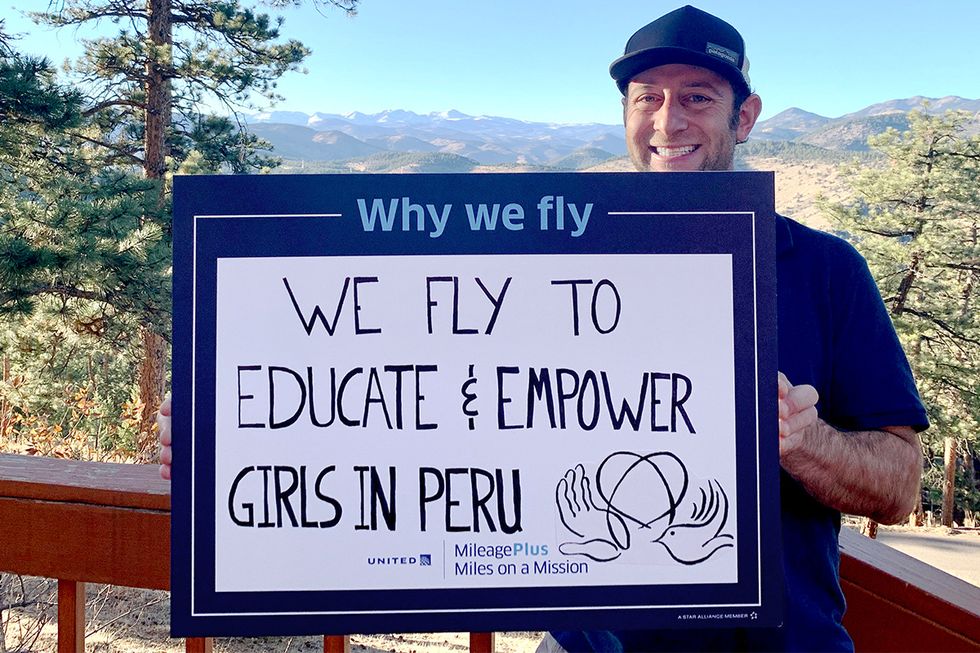 "We fly to educate and empower girls in Peru."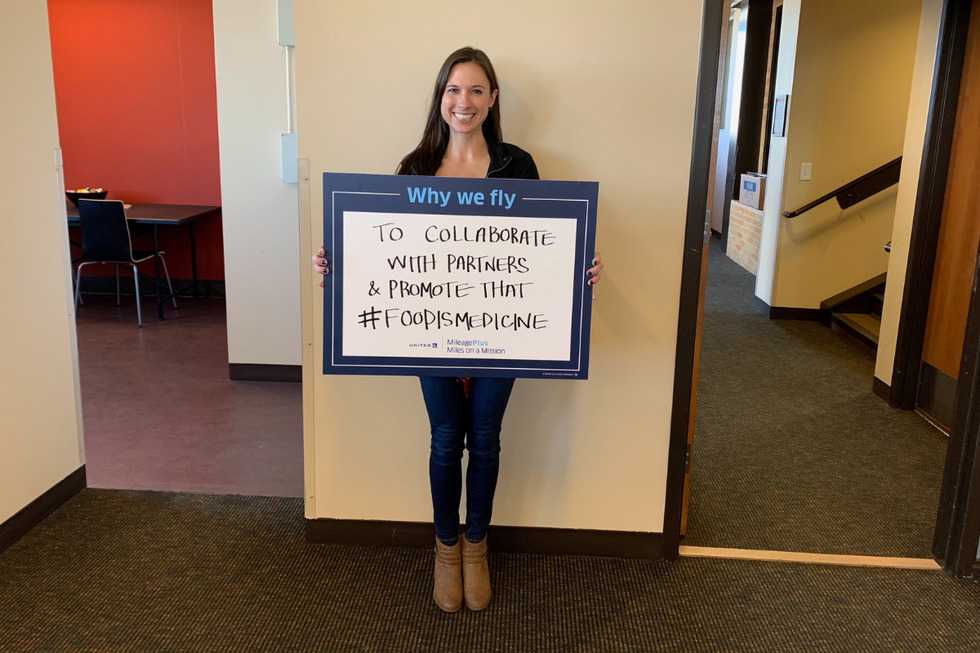 "To collaborate with partners & promote that #FoodIsMedicine"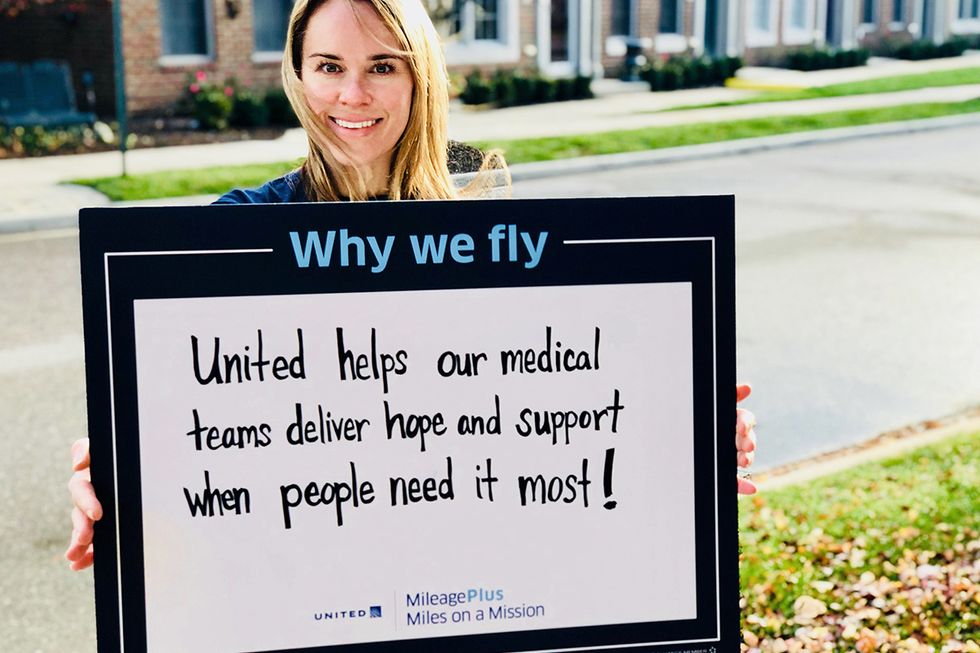 "United helps our medical teams deliver hope and support when people need it most!"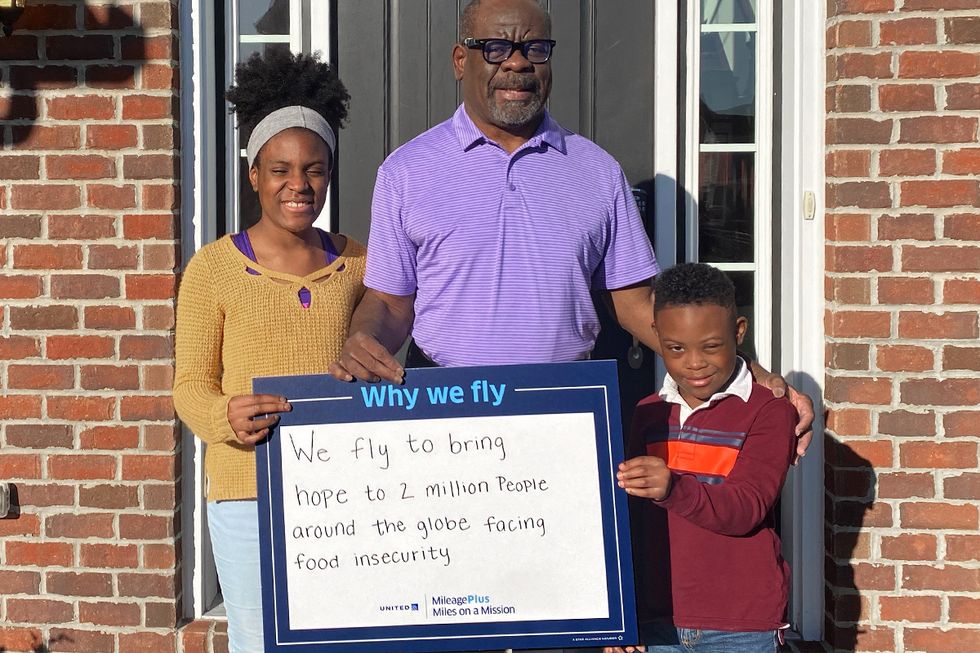 "We fly to bring hope to 2 million people around the globe facing food insecurity."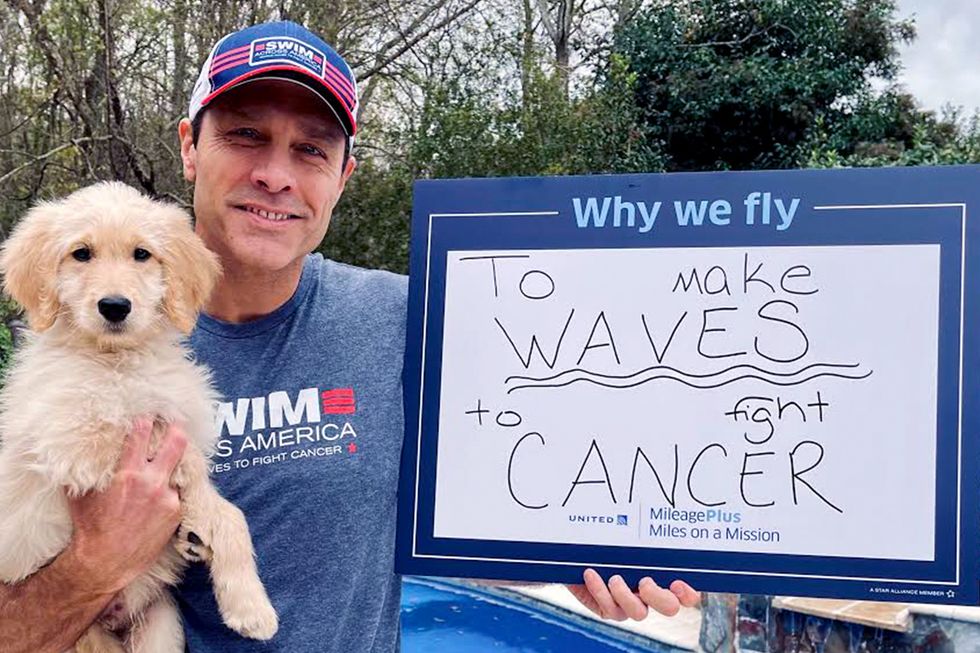 "To make waves to fight cancer."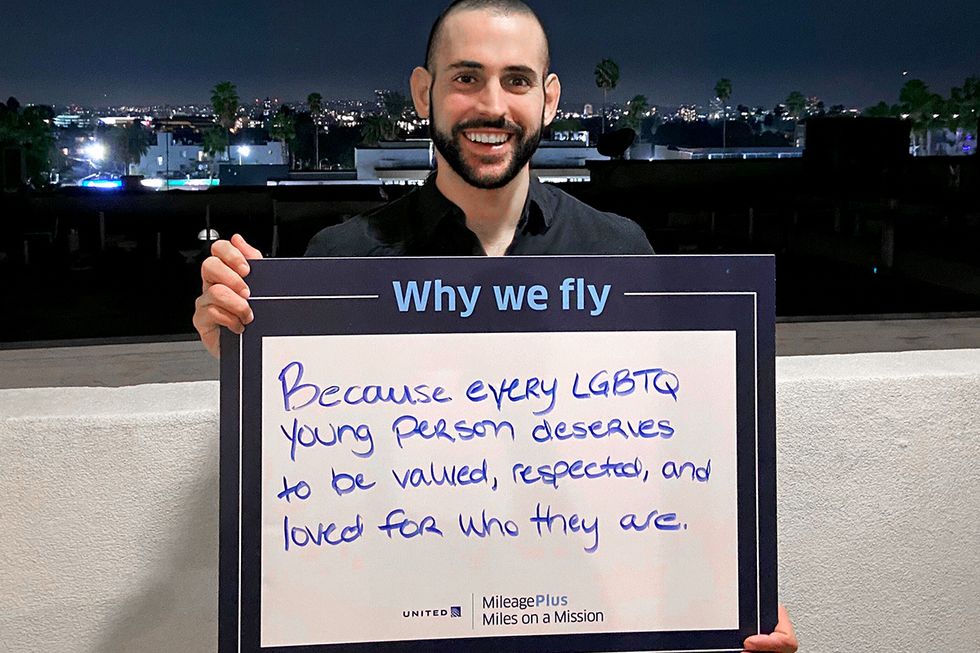 "Because every LGBTQ young person deserves to be valued, respected and loved for who they are."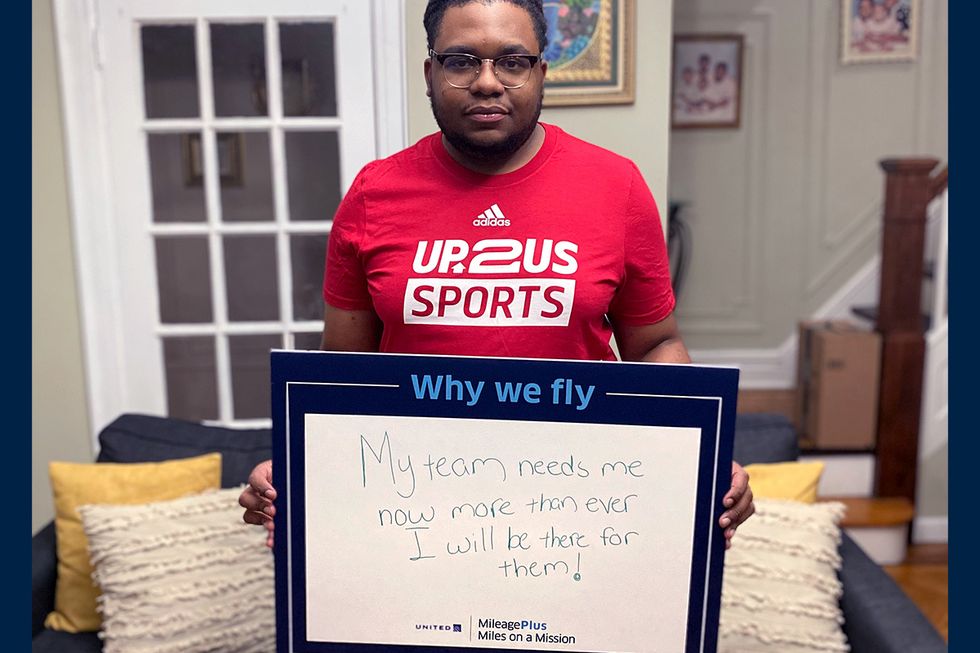 "My team needs me now more than ever. I will be there for them!"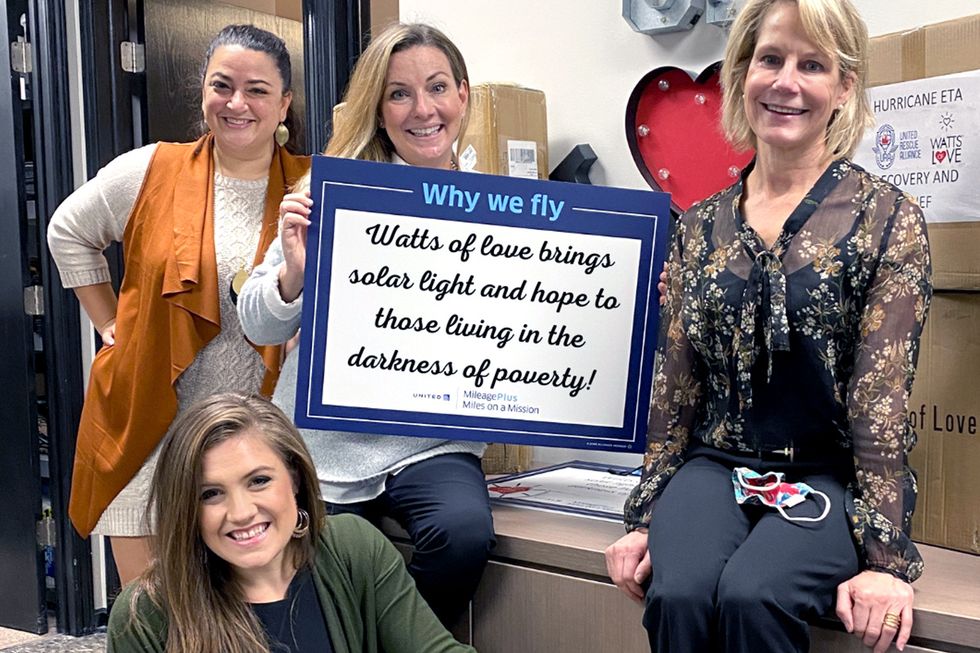 "Watts of Love brings solar light and hope to those living in the darkness of poverty!"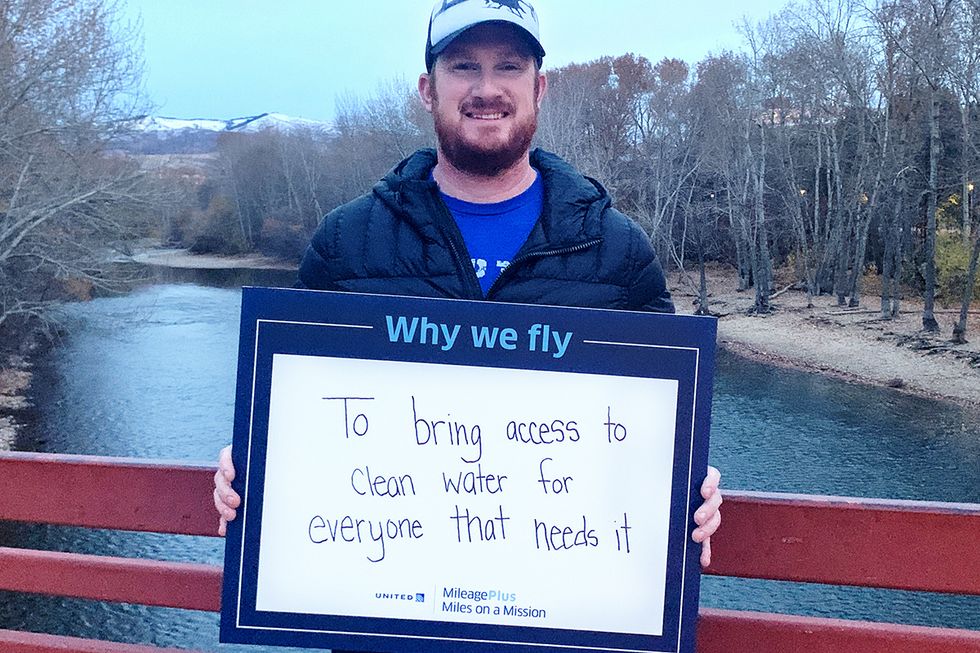 "To bring access to clean water for everyone that needs it."
Scroll to top