Three Perfect Days: Louisville
Story by Amanda Petrusich | Photography by Sam Polcer | Hemispheres, January 2015
Louisville is best known for hosting the Kentucky Derby, famously dubbed "the most exciting two minutes in sports." When you're done with that, we've got a lot more to show you.
Hunter S. Thompson, a native of Louisville, once wrote an essay titled "The Kentucky Derby Is Decadent and Depraved," referring to the horse race that has been at the center of this city's social calendar for going on 140 years and is still its biggest claim to fame.
The Derby has been referred to as "the most exciting two minutes in sports," but the excitement that surrounds the event, and the city itself, is generally viewed as a fleeting, once-a-year thing. This, however, couldn't be further from the truth.
Louisville dates back to 1778, and its rich history is on prominent display year-round—in its architecture, its music, its cultural institutions. The city is home to 123 glorious parks, some designed by the great landscape architect Frederick Law Olmsted. In recent years, a thriving restaurant scene has emerged, combining innovation with down-home Southern cooking. The bars are hopping. The retailers do a roaring trade. And did we mention the bourbon?
Louisville also represents an unusual convergence of geography and culture. While there's no shortage of Southern charm here, there's enough Midwestern grit and East Coast ambition to keep things interesting—a city doesn't spawn people like Hunter S. Thompson by sticking exclusively to the Dixie schtick.
Even the irascible, distinctly un-sentimental Thompson, it seems, yearned for his hometown from time to time. "If I could think of a way to do it right now, I'd head back to Louisville," he once wrote, "and try to sink back as far as I could into the world that did its best to make me."

DAY ONE | In your recurring childhood fantasies about spending the night in a museum, you invariably ended up spooning a stuffed mink inside an old diorama. What you didn't envision was reclining in a Herman Miller chair wearing a fat bathrobe and smelling like a particularly fragrant grapefruit (thank you, Malin + Goetz soap). But that's what's in store for you at 21c, a contemporary art museum that doubles as a boutique hotel in downtown Louisville.
There is art everywhere here: in the rooms, in the lobby and in the airy galleries, which are free and open to the public. Many of the works are interactive, such as the projected installation "Text Rain," which allows those waiting for an elevator to kill time by grabbing at tumbling letters. Oddly, 21c is also home to a number of four-foot-tall red plastic penguins, which hover at the bar, gaze at artworks and appear unbidden in hallways.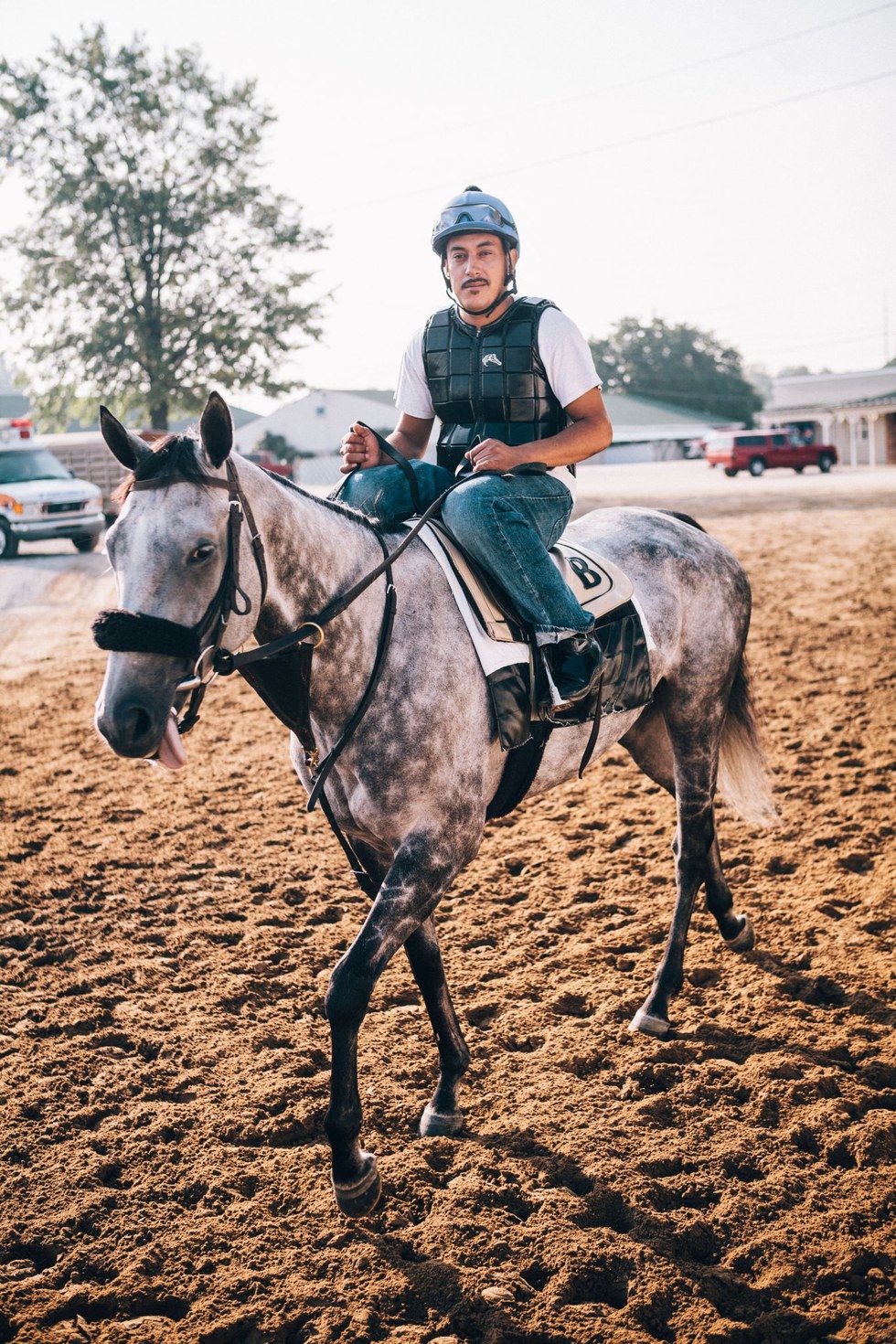 A jockey takes a horse through its paces at Churchill Downs
You'll be spending the morning getting to know a different kind of animal: thoroughbred horses, which in this town are a subject of devotion bordering on worship. Your first stop is Wagner's, a diner-cum-pharmacy across the street from Churchill Downs. Wagner's has been catering to the racing set since 1922, and its walls are littered with dusty photos of Derby winners, their necks draped with Kentucky roses. You take a booth and, on the recommendation of your fast-talking waitress, order Pam and Jack's Omelette, an imposing concoction of eggs, green pepper, onion, tomato, ham, bacon, sausage and two kinds of cheese. "You did good!" the waitress says, eyeing your half-finished plate.
You leave Wagner's wondering how a meal like that could possibly be deemed appropriate for a jockey, then lumber across Fourth Street to the Kentucky Derby Museum. After wandering around for all of 25 minutes, you decide you know enough about the subject to mount a mechanical steed and attempt to outpace two kids in a race simulator. You lose. Badly.
Next up is the adjacent Churchill Downs, where you've booked a "Barn and Backside" tour of the facilities. In the paddock, your guide pauses to describe the pandemonium of Derby weekend, when 80,000 revelers charge the infield to "picnic," a euphemism for drinking ungodly amounts of booze and placing bad bets. Dedicated infielders, you are told, bury leftover bottles on the grounds to retrieve the following May, a method of bourbon-aging you won't find in the guidebooks.
From here, you cab it to NuLu, a former industrial district that's now a tangle of storefronts, galleries and cafés catering to the city's artsy set. You settle in at Please and Thank You, an emerald-green coffeehouse and used-record store, and watch a bearded young man thumb through crates of vintage LPs, then order a toasted mozzarella and pesto sandwich, followed by the biggest chocolate chip cookie you've ever had. That riding career is looking unlikely.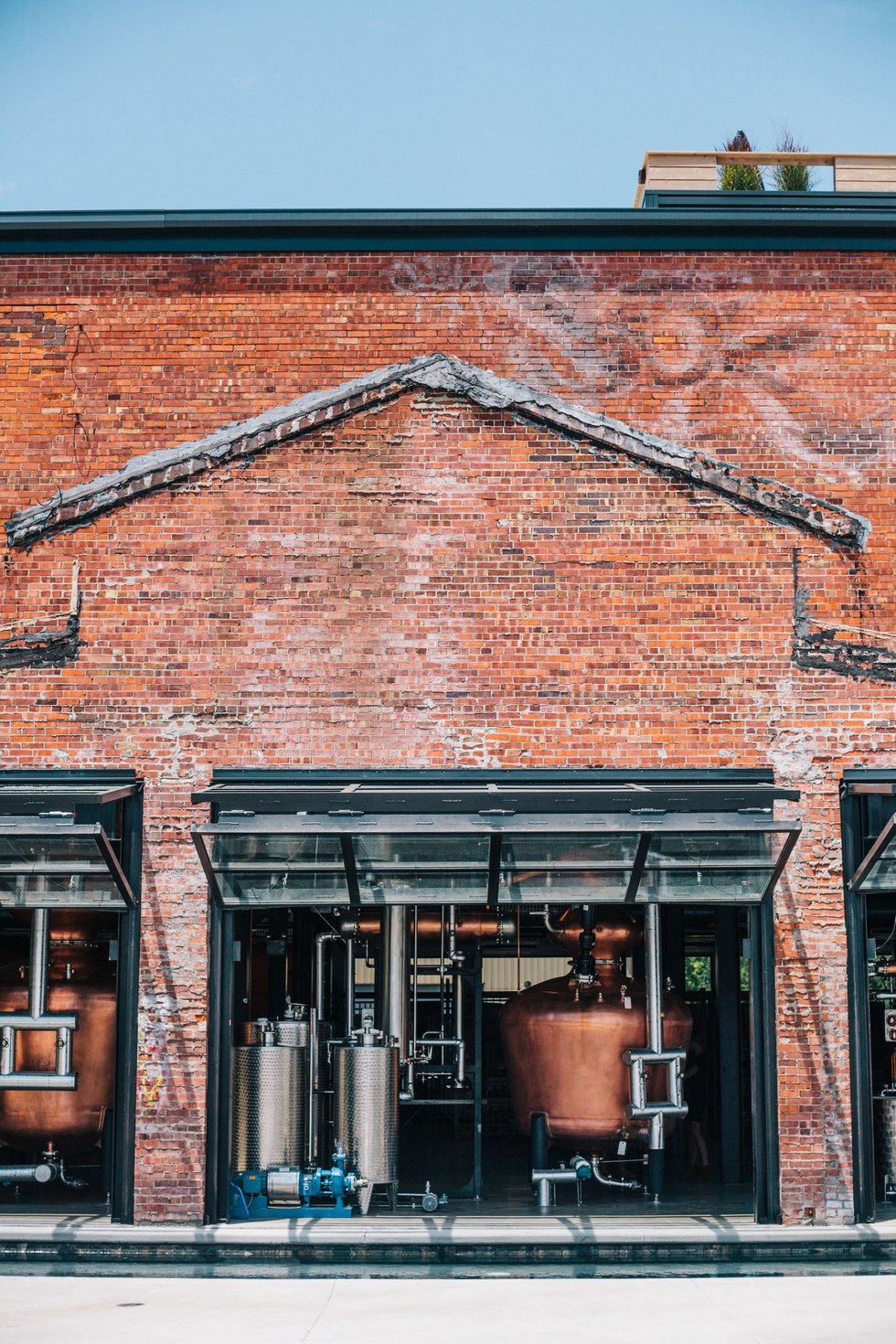 A convergence of the old and the new at the Copper & Kings distillery
Next, you stroll along Market Street, dipping in and out of shops, including Why Louisville, purveyor of more locally themed T-shirts than you could have ever imagined existed ("Gettin' Lucky in Kentucky!"). Watched by a life-size Colonel Sanders doll, you drop a couple of quarters into an old fortune-telling console, causing a mechanical gypsy to jerk around for a bit before the machine spits out a card reading, "You're Important."
It's close enough to cocktail hour, and this is Kentucky, so you head to nearby Decca, a bar and restaurant situated in a 19th-century row house. A tattooed bartender makes you an Old Fashioned, which you carry to a sunny garden. The people-watching here is supreme, but after your drink's gone (and it goes awfully fast) you follow the sound of live music coming from the Flea-Off Market, an outdoor bazaar in a nearby parking lot. You browse the tables, picking up an old Derby pennant from 1957 and a Kentucky Gentleman–branded whiskey decanter shaped like a Revolutionary War soldier. Bingo.
Dinner tonight is at Harvest, a popular restaurant that showcases the city's affinity for locally sourced food and that does much of the curing, smoking and preserving in-house. You order a couple of local specialties: burgoo (a thick stew of chicken, pork, turkey, potatoes, corn and heirloom tomatoes topped with pretzel croutons) and buttermilk fried chicken (doused with smoked peppercorn gravy and homemade hot sauce). It's not until you've finished both dishes that you realize your fruit-and-veg intake for the day has fallen somewhere between "nil" and "Was there a cherry in that Old Fashioned?" Ah well, there's always tomorrow.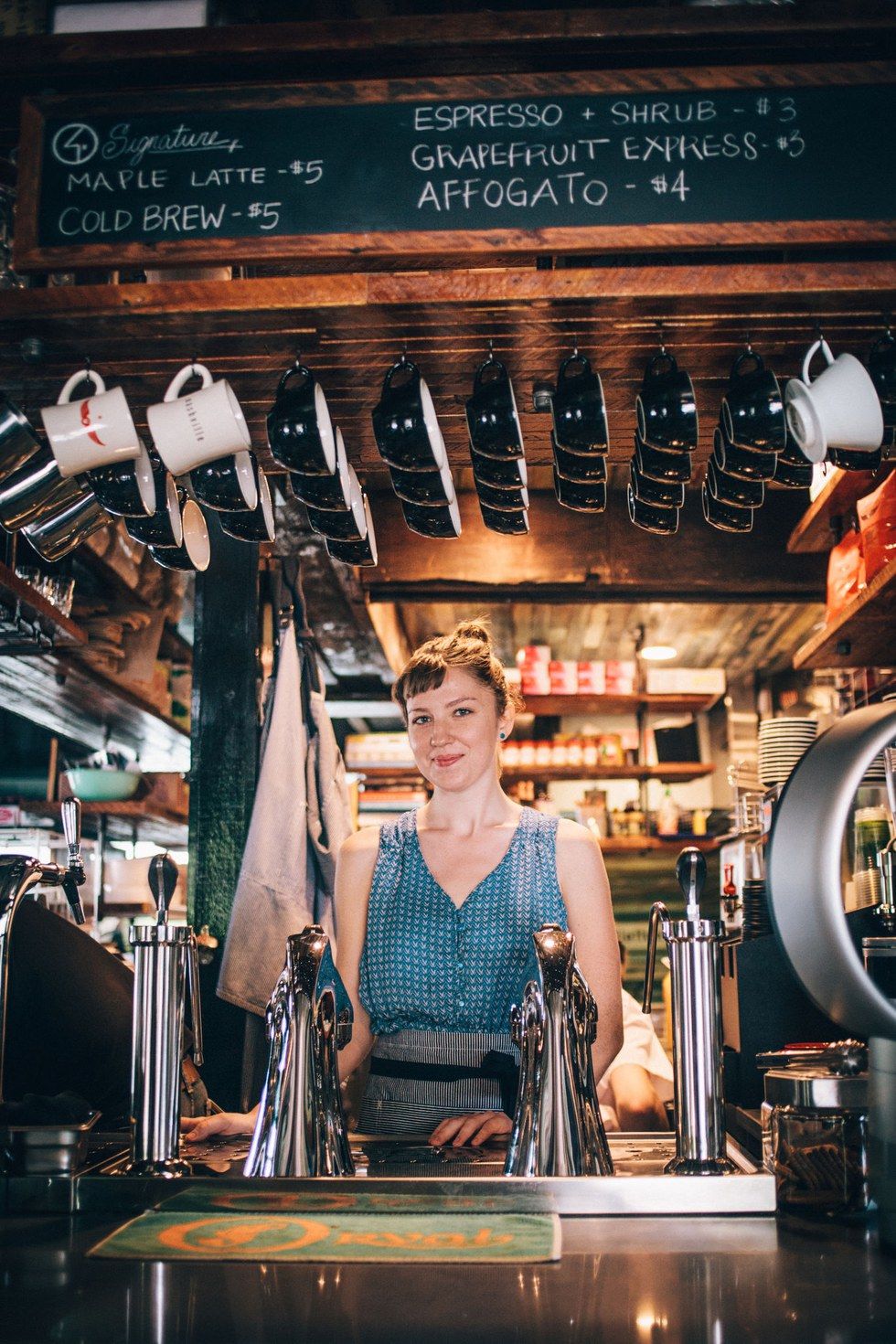 A barista at "beer and breakfast" spot Gralehaus
DAY TWO | You begin your day with a brief nod to healthy living, grabbing a bowl of granola at Atlantic No. 5, an airy breakfast spot not far from your hotel. You scrape your big enamel bowl clean and, feeling revived, walk to the Muhammad Ali Center, a multimedia museum devoted to the colorful, controversial life of Louisville's most famous son. Wandering the museum's halls, you happen across Ali's two-tone 1977 Rolls-Royce, which packs nearly as much punch as its owner. Next up is a quick round of computerized boxing, in which you are once again vanquished by schoolkids.
From here, you head over to J. Graham's Café at the storied Brown Hotel, whose English Renaissance design—hand-painted reliefs on the ceiling, ornate woodwork everywhere else—provides an elegant counterpoint to the gluttony you are about to engage in. You take a seat in the café and order a Hot Brown, an open-faced roast turkey sandwich served in a skillet with bacon and tomato and doused in a Mornay sauce. The sandwich was invented here in the 1920s, and your waiter tells you they dispense nearly 300 of them a week—800 during Derby week—which, by your calculation, adds up to about 13.2 gazillion calories.
Trying to get back on the healthy track, you head to Cherokee Park, a 400-acre expanse bordering the Highlands neighborhood, east of downtown. Frederick Law Olmsted designed this space in 1891 (18 of the city's parks are his), and like his other creations (New York's Central Park among them), Cherokee reflects Olmsted's belief that a large component of human happiness is access to open spaces. You happily walk the park's 2.4-mile loop, pausing atop Baringer Hill, known locally as "Dog Hill," to watch a couple of puppies wrestling in the grass.
Next, you're off to NuLu to grab a drink at the Haymarket Whiskey Bar, a pleasantly divey Market Street spot that has more than 100 bourbons on the menu. After a brief conference with the bartender—a sharp-tongued young woman in a spectacular pair of polka-dot pants—you order a Weller 12-year on the rocks. "Attagirl," the bartender says as you empty your glass.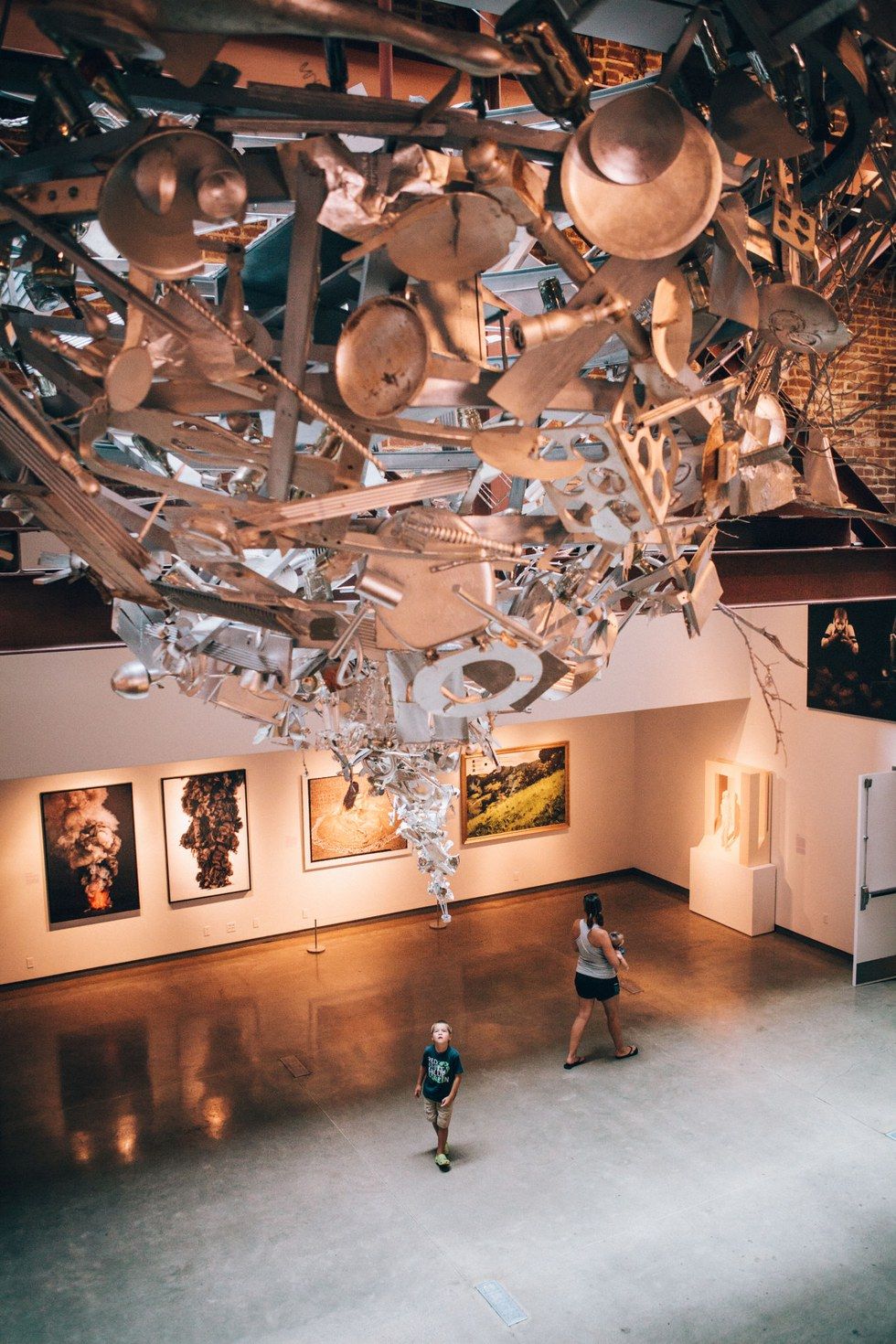 A gallery space at 21c, with Anne Peabody's "Wheel of Fortune" in the foreground
A short walk down the street, the small theater space Dreamland is screening rare silent films featuring vintage amateur footage of 1930s Louisville, set to a soundtrack of 78 rpm records. You arrive during a stretch of Derby coverage and, within moments, are utterly transported. The horses charge; spectators jump with joy or (silently) curse their luck. Afterward, out in the lot, a musician performs an acoustic set, plucking spare, lingering songs on his banjo while a rapt crowd gathers on the pavement.
Now it's time for culture of a different sort: dinner at MilkWood, the downtown eatery where Edward Lee—a veteran of "Top Chef" and "Iron Chef America"—serves Asian food with a Southern twist. The atmosphere is lively; the room is cozy, with exposed brick and an array of mounted antlers. You sip a Smoke and Pickle—Scotch, Pernod, pickle brine and mesquite—then order the organic pork burger, served with napa kimchi, a heap of thick cracklins, Havarti cheese and a rich remoulade. Lee stops by the table to tell you that he once ate this burger every day for three weeks. (He had to tell the kitchen to stop making it for him.) You finish the meal with sorghum and grits ice cream and, with some difficulty, make your way outside.
You get a little lost walking the three blocks back to your hotel and find yourself on the corner of Fourth and Walnut, reading a plaque commemorating an epiphany the Trappist monk and poet Thomas Merton had on this spot in 1958 ("There is no way of telling people that they are all walking around shining like the sun"). You wend your way back to 21c with this thought in your head, and it is still there when you collapse, perfectly exhausted, onto your bed.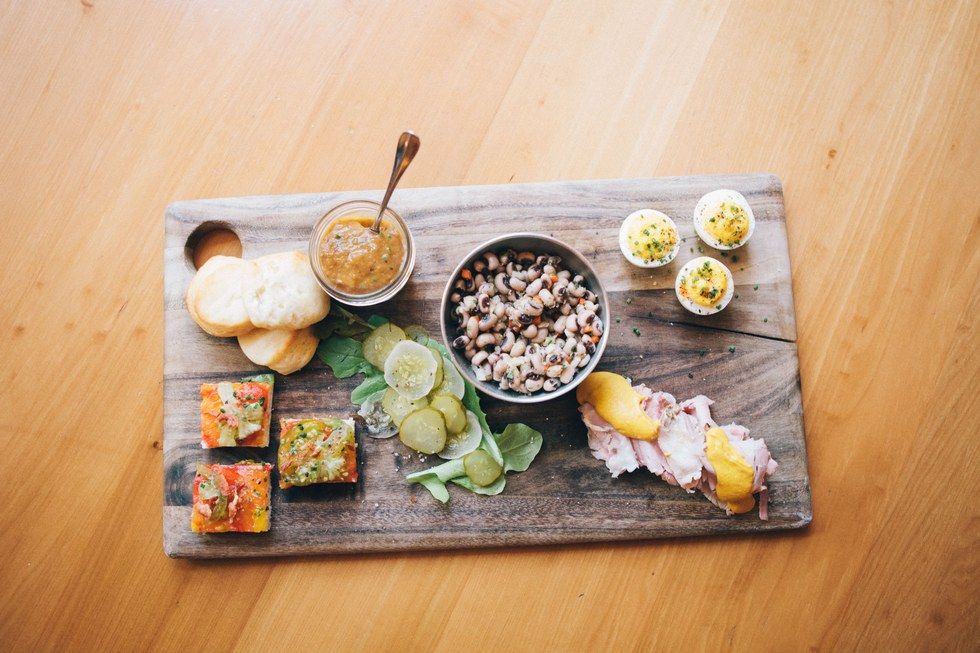 An appetizer platter at Proof on Main's Sunday Supper
DAY THREE | Your, ahem, healthy day behind you, you'll be spending much of this one sampling Kentucky's finest tipples. You pause in the 21c lobby to stare at Duke Riley's "Pigeon Loft," a work that consists of a wooden cage containing a bunch of homing pigeons, then head out to find the Gralehaus, a "beer and breakfast" spot in the Highlands where you'll prepare your stomach for the boozy day ahead.
Once there, you hop onto an industrial-looking stool (nearly everything seems to be repurposed) and order a biscuit with picnic ham, mustard, cheese and scrambled eggs. While you wait, you admire the large coolers lining the wall, packed with a Smithsonian-quality collection of microbrews. The Gralehaus has been open for less than a year, but it's already wildly popular with messy-haired locals, many of whom are in attendance this morning.
Stomach suitably lined, you take a cab to Copper & Kings in Butchertown. Louisville is a bourbon-centric city, of course, but the people at this distillery—which specializes in small-batch brandy, using traditional copper-pot distillation methods—are hoping there might be room for another spirit. Co-owner Joe Heron recommends you take yours on the rocks with a rub of citrus on the rim, which you do in the upstairs tasting room, watched over by framed portraits of rock stars, including Jim James of Louisville's own My Morning Jacket.
There's more tippling in store for you on Whiskey Row, a recently restored stretch of Main Street that was once the hub of Louisville's bourbon industry. You stop for a tasting at the Evan Williams Bourbon Experience, which requires that you take a crash course in such matters as corn ratios and optimum proofs. As far as you can tell, there are no wrong answers in bourbon analysis, although your guide does respond with a poor-you look when you holler "Wood!"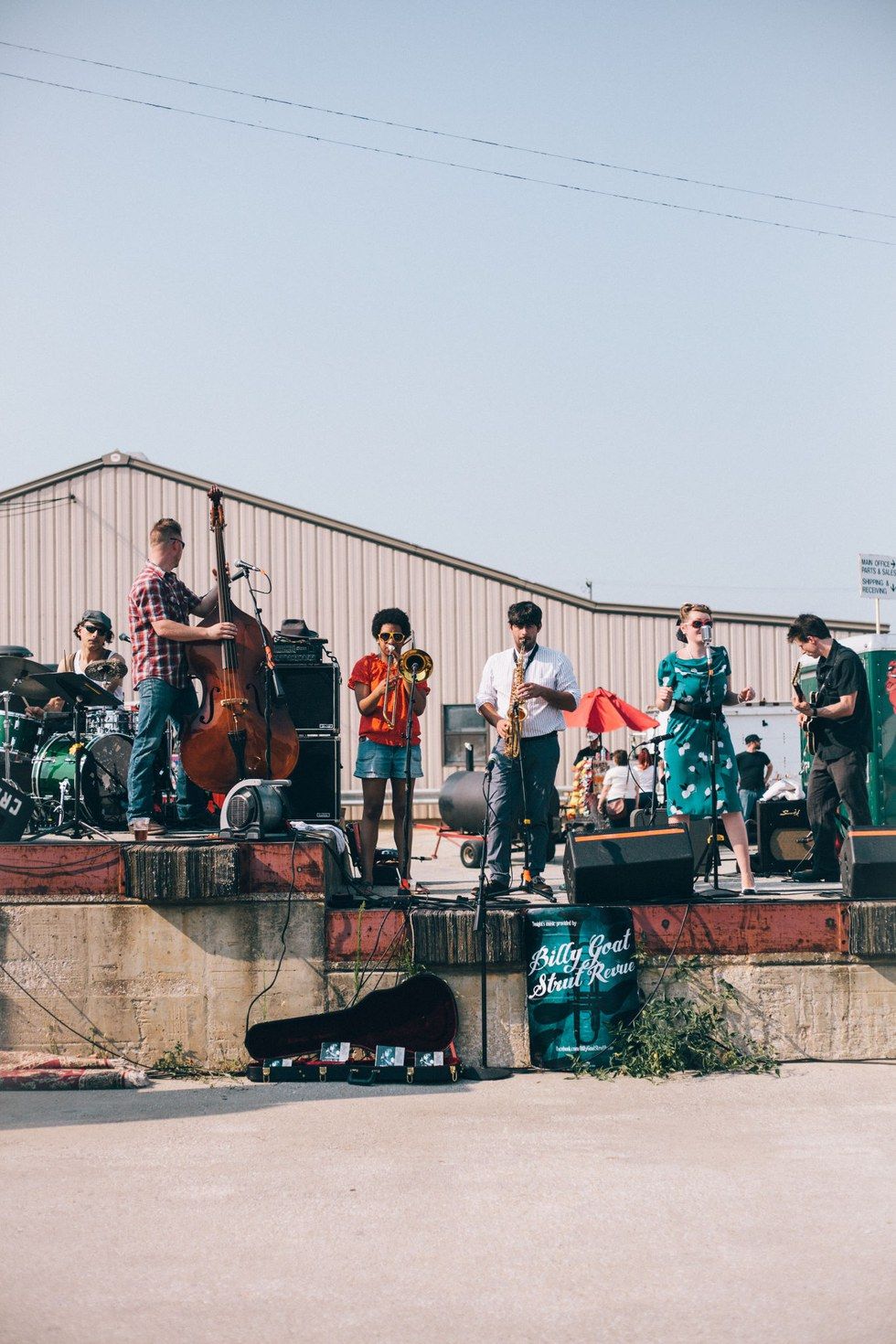 Billy Goat Strut Revue perform at the Flea-Off Market
Lunch is at Vietnam Kitchen, a local favorite in the Iroquois neighborhood. It doesn't look like much inside—wall-mounted televisions, linoleum tiles, a few wilted plants in the window—but you have been assured (by a woman at the next table) that there isn't a single disappointing dish in the house. You order pho tai (rice noodles in a delicious broth, topped with thinly sliced beef) and an avocado milkshake. The woman at the next table proves wise.
From here you'll be heading to Woodford Reserve, about an hour east of the city, near the sleepy little town of Versailles (pronounced "ver-sales"). Once you leave the interstate, the drive is sublime. This is horse country, all rolling green hills and expansive blue skies. Woodford is the oldest working bourbon distillery in the U.S., dating back to 1797. The grounds, with their mossy stone buildings and rows of oak barrels, have a medieval feel to them. The bourbon is sweet and smooth, tasting vaguely of young oak, vanilla and honeycomb (you're learning!). "Home, James!" you say to your driver as you leave, although, looking back, you're pretty sure his name was Paul.
Dinner tonight is at Proof on Main, 21c's artsy (of course) and ambitious eatery. On Sunday nights, it serves a market-dictated prix-fixe meal; you start yours with a platter of tapas-style appetizers, including biscuits with jalapeño-peach butter and deviled eggs with chive and ash. For a main course you have filet of hot Kentucky catfish with candied onions, ratatouille and fried potatoes with pickled peppers. By the time dessert arrives—Lime Dream Pie with coconut, chantilly and saltines—you are somewhere between satisfied and liable to explode.
Leaving the restaurant, you enter into a brief internal debate about how best to conclude your stay in Louisville. A stroll across the Big Four Bridge? A cruise on the Belle of Louisville steamboat? Or, um, maybe a bit more bourbon? That settled, you walk to the Seelbach Hotel and the Old Seelbach Bar, a favored haunt of F. Scott Fitzgerald when he was stationed at nearby Camp Taylor. You plunk your elbows on the intricate mahogany bar and order an Eagle Rare, neat, feeling at home among the other solo drinkers nursing whiskeys.
As you sip your drink you think of Fitzgerald's lovelorn millionaire in The Great Gatsby, for whom Louisville "was pervaded with a melancholy beauty" and for whom the city exerted an irresistible attraction, in much the way it did for Hunter S. Thompson, in much the way it does for anyone who has been lucky enough to call this place home.
Freelance writer Amanda Petrusich forgot to mark an X where she buried her bourbon at Churchill Downs.
This article was from Rhapsody Magazine and was legally licensed through the NewsCred publisher network.
Around the web

United to operate the first ever nonstop flight between Washington, D.C. and Lagos and offer more flights between D.C. and Africa than any other carrier
CHICAGO, Sept. 17, 2021 /PRNewswire/ -- United Airlines announced today that new service between Washington, D.C. and Lagos, Nigeria will begin November 29 (subject to government approval). The airline will operate three weekly flights connecting the U.S. capital to Nigeria's largest city, which is also the top Western African destination for U.S-based travelers. Tickets will be available for sale on united.com and the United app this weekend.
"This new flight to Lagos has been highly anticipated by our customers and offers the first ever nonstop service between Washington, D.C. and Nigeria, as well as convenient, one-stop connections to over 80 destinations throughout the Americas including Houston and Chicago," said Patrick Quayle, United's vice president of international network and alliances. "On behalf of all of United we'd like to offer our sincere thanks to the Nigerian Civil Aviation Authority and U.S. Department of Transportation for supporting our plans to provide this service."
"We are honored to work with our partners at United Airlines to welcome their second nonstop connection from Dulles International to the African continent," said Carl Schultz, acting vice president of airline business development at the Metropolitan Washington Airports Authority. "Lagos joins nearly 50 other nonstop international destinations currently served by the National Capital Region's gateway to the world."
United will operate this route with a Boeing 787 Dreamliner featuring 28 United Polaris® business class lie-flat seats, 21 United Premium Plus® premium economy seats, 36 Economy Plus® seats and 158 standard economy seats. This flight is the only service between the U.S. and Nigeria to offer premium economy product. Flights will depart Washington, D.C. on Monday, Thursday and Saturday and return from Lagos on Tuesday, Friday and Sunday.
This new flight builds on United's expansion into Africa and solidifies United's leadership position to Africa from the D.C. metro area, with more flights to the continent than any other airline. Just this year, United launched new service between New York/Newark and Johannesburg, South Africa and between Washington, D.C. and Accra, Ghana. And this December and January, United will increase its service to Accra from three weekly flights to daily* as customers travel home for the winter holidays. United is also returning its popular service between New York/Newark and Cape Town, South Africa on December 1.
United's new flights comply with each country's COVID-19 protocols and customers should check destination requirements before traveling.
Making International Travel Easier
United is the only U.S. airline to offer its own one-stop-shop where customers can conveniently get "travel-ready" by finding a location to schedule a COVID-19 test as well as upload and store their test results and vaccination records directly through the airline's website and award-winning mobile app with the Travel-Ready Center. The airline's easy-to-use travel tool available on United's mobile app enables customers to reduce stress and save valuable time at the airport right from the palm of their hand. United also announced a collaboration with Abbott and became the first U.S. carrier to set up an easy way for international travelers to bring a CDC-approved test with them, self-administer while abroad, and return home.
United Next
United is more focused than ever on its commitment to customers and employees. In addition to today's announcement, United has recently:
Launched an ambitious plan to transform the United customer experience by adding and upgrading hundreds of aircraft as well as investing in features like larger overhead bins, seatback entertainment in every seat and the industry's fastest available Wi-Fi.
Announced a goal to create 25,000 unionized jobs by 2026 that includes careers as pilots, flight attendants, agents, technicians, and dispatchers.
Announced that United will train at least 5,000 pilots by 2030 through the United Aviate Academy, with the plan of at least half being women and people of color.
Required all U.S. employees to receive a COVID-19 vaccination.
Became the first airline to offer customers the ability to check their destination's travel requirements, schedule COVID-19 tests and more on its mobile app and website. 
Invested in emerging technologies that are designed to decarbonize air travel, like an agreement to work with urban air mobility company Archer, an investment in aircraft startup Heart Aerospace and a purchase agreement with Boom Supersonic.
Committed to going 100% green by 2050 by reducing 100% of our greenhouse gas emissions without relying on traditional carbon offsets, including a recent agreement to  purchase one and a half times the amount of all of the rest of the world's airlines' publicly announced Sustainable Aviation Fuel commitments combined.
Eliminated change fees for all economy and premium cabin tickets for travel within the U.S.
About United
United's shared purpose is "Connecting People. Uniting the World." In 2019, United and United Express® carriers operated more than 1.7 million flights carrying more than 162 million customers. United has the most comprehensive route network among North American carriers, including U.S. mainland hubs in Chicago, Denver, Houston, Los Angeles, New York/Newark, San Francisco and Washington, D.C.  For more about how to join the United team, please visit united.com/careers and more information about the company is at united.com. United Airlines Holdings, Inc. is traded on the Nasdaq under the symbol "UAL".
*daily flights to Accra this winter are subject to government approval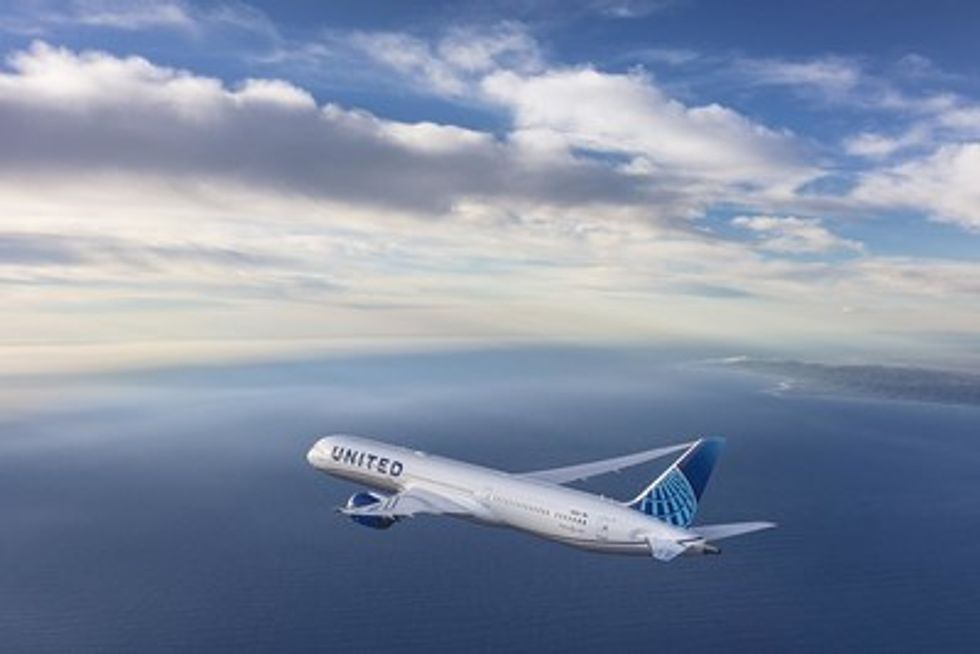 SOURCE United Airlines
For further information: United Airlines Worldwide Media Relations, +1-872-825-8640, media.relations@united.com
United agrees to purchase 1.5 billion gallons of sustainable aviation fuel (SAF) over 20 years - which is one and a half times the size of the rest of the world's airlines' publicly announced SAF commitments combined
CHICAGO and DES PLAINES, Ill., Sept. 9, 2021 /PRNewswire/ -- United and Honeywell today announced a joint multimillion-dollar investment in Alder Fuels – a cleantech company that is pioneering first-of-its-kind technologies for producing sustainable aviation fuel (SAF) at scale by converting abundant biomass, such as forest and crop waste, into sustainable low-carbon, drop-in replacement crude oil that can be used to produce aviation fuel. When used together across the fuel lifecycle, the Alder technologies, coupled with Honeywell's Ecofining™ process, could have the ability to produce a carbon-negative fuel at spec with today's jet fuel. The goal of the technologies is to produce fuel that is a 100% drop-in replacement for petroleum jet fuel.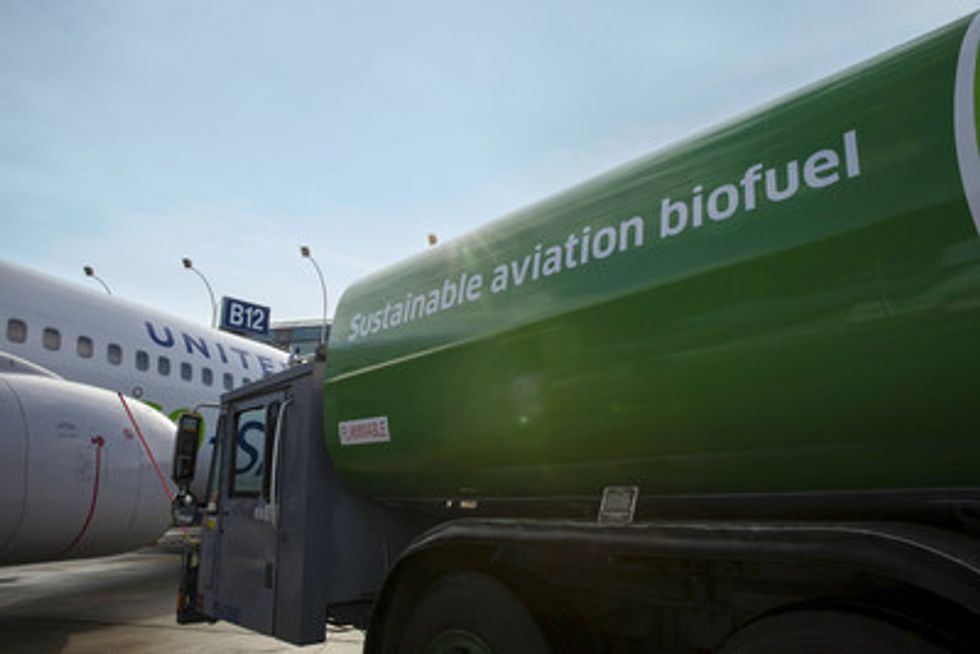 As part of the agreement, United is committing to purchase 1.5 billion gallons of SAF from Alder when produced to United's requirements. United's purchase agreement, which is one and a half times the size of the known purchase commitments of all global airlines combined, makes this easily the largest publicly announced SAF agreement in aviation history. United's purchase agreement with Alder also surpasses the previous record set by the airline in 2015 through its investment in Fulcrum BioEnergy with its option to purchase up to 900 million gallons of SAF.
"Since announcing our 100% green commitment in 2020, United has stayed focused on decarbonizing without relying on the use of traditional carbon offsets. Part of that commitment means increasing SAF usage and availability since it's the fastest way to reduce emissions across our fleet. However, to scale SAF as quickly as necessary, we need to look beyond existing solutions and invest in research and development for new pathways like the one Alder is developing," said United CEO Scott Kirby. "United has come further than any other airline making sustainable travel a reality by using SAF to power flights. Our leadership gives customers confidence that they are flying with an airline that recognizes the responsibility we have to help solve climate change."
"As a pioneer of the SAF market with UOP Ecofining™ technology, our work with United and Alder on this new technology will help transform the industry and support the growth of a zero-carbon economy," said Darius Adamczyk, Honeywell chairman and chief executive officer. "This solution will not only advance United's SAF commitment but can help the aviation industry meet its commitments to decouple increases in carbon emissions from growth in passengers."
According to the U.S. Department of Energy (DOE), U.S. forestry residues and agricultural residues alone could provide enough biomass energy to generate more than 17 billion gallons of jet fuel and displace 75% of U.S. aviation fuel consumption. If the U.S. were to broadly adopt regenerative agricultural practices, which capture more carbon in healthier soil compared to traditional methods, the U.S. could generate an additional seven billion gallons of SAF, which would completely replace the U.S.'s current fossil jet fuel consumption.
Alder's technology and demand for its fuel from the aviation industry create a large new market for biomass from regenerative practices. Use of this biomass further enables Alder's production process to be carbon negative over the fuel's lifecycle.
"Aviation poses one of the greatest technology challenges for addressing climate change and SAF has demonstrated the greatest potential. However, there is insufficient raw material to meet demand," said Bryan Sherbacow, CEO of Alder Fuels and senior advisor to World Energy, the company that owns and operates the world's first SAF refinery. "Alder's technology revolutionizes SAF production by enabling use of widely available, low-cost and low-carbon feedstock. The industry is now a major step closer to using 100% SAF with our drop-in fuel that accelerates the global transition to a zero-carbon economy."
Prior to founding Alder, Sherbacow built the world's first SAF refinery utilizing Honeywell's technology and subsequently contracted with United, enabling the airline to become the first globally to use SAF in regular operations on a continuous basis. Since then, United has purchased more SAF than any other airline and, with this agreement now, has more than 70% of the airline industry's publicly announced SAF commitments. Alder's research is supported by the U.S. Defense Logistics Agency, the DOE and a partnership with DOE's National Renewable Energy Laboratory (NREL), focused on developing technology to process organic waste and sustainable, non-food plant material into carbon-negative transportation fuels.
Honeywell innovation established the SAF market with its UOP Ecofining process, which is the first technology used to maximize SAF production for commercial aviation. Building on Honeywell's focus to create sustainable technology, Honeywell will utilize its expertise and proven process of developing sustainable fuels alongside Alder, applying proprietary hydroprocessing design to the process to jointly commercialize the technology. Commercialization is expected by 2025. This announcement is a clear example of how Honeywell's Sustainable Technology Solutions business can partner with early-stage companies and help them scale faster, access customers and advance research and development to help drive sustainability at the global level.
United's joint investment in Alder is the latest by United Airlines Ventures, a venture fund launched earlier this year that focuses on startups, upcoming technologies, and sustainability concepts that will complement United's goal of net zero emissions by 2050 -- without relying on traditional carbon offsets. In 2020, United became the first airline to announce a commitment to invest in carbon capture and sequestration and has since followed with investments in electric vertical takeoff and landing aircraft and 19-seat electric aircraft that have the potential to fly customers up to 250 miles before the decade's end.
About United
United's shared purpose is "Connecting People. Uniting the World." For more information, visit united.com, follow @United on Twitter and Instagram or connect on Facebook. The common stock of UAL is traded on the Nasdaq under the symbol "UAL".
About United Airlines Ventures
United's corporate venture capital fund, United Airlines Ventures, allows the airline to continue investing in emerging companies that have the potential to influence the future of travel. The new fund will concentrate on sustainability concepts that will complement United's goal of net zero emissions by 2050 -- without relying on traditional carbon offsets -- as well as revolutionary aerospace developments and innovative technologies that are expected to create value for customers and United's operation. For more information about United Airlines Ventures, please visit https://www.united.com/ventures.
About Honeywell
Honeywell (www.honeywell.com) is a Fortune 100 technology company that delivers industry-specific solutions that include aerospace products and services; control technologies for buildings and industry; and performance materials globally. Our technologies help aircraft, buildings, manufacturing plants, supply chains, and workers become more connected to make our world smarter, safer, and more sustainable. For more news and information on Honeywell, please visit www.honeywell.com/newsroom.
About Alder Fuels
Alder Fuels, founded by biofuel and aviation industry entrepreneur Bryan Sherbacow, is a process technology and project development company in the low-carbon energy industry. Alder is commercializing a process to produce crude oil that is carbon negative, scalable and cost-competitive with the petroleum it replaces. Critical to rapid, world-scale deployment, the process will be compatible with the existing petroleum refining and logistics infrastructure. The company's collaboration with United Airlines and Honeywell UOP is expected to propel use of new forms of biomass to power commercial aircraft, reduce fossil fuel consumption and commercialize technologies benefiting the flying public. It builds upon a decade-old relationship among the stakeholders in pioneering commercialization of industry-leading SAF technology. For more information about Alder Fuels, visit http://www.alderfuel.com/.
Forward Looking Statement
Safe Harbor Statement under the Private Securities Litigation Reform Act of 1995: Certain statements in this press release are forward-looking and thus reflect our current expectations and beliefs with respect to certain current and future events and anticipated financial and operating performance. Such forward-looking statements are and will be subject to many risks and uncertainties relating to United's and Honeywell's operations and business environment that may cause actual results to differ materially from any future results expressed or implied in such forward-looking statements. Words such as "expects," "will," "plans," "intends," "anticipates," "indicates," "remains," "believes," "estimates," "forecast," "guidance," "outlook," "goals," "targets" and similar expressions are intended to identify forward-looking statements. Additionally, forward-looking statements include statements that do not relate solely to historical facts, such as statements which identify uncertainties or trends, discuss the possible future effects of current known trends or uncertainties, or which indicate that the future effects of known trends or uncertainties cannot be predicted, guaranteed or assured. All forward-looking statements in this press release are based upon information available to us on the date of this press release. Neither United nor Honeywell undertakes any obligation to publicly update or revise any forward-looking statement, whether as a result of new information, future events, changed circumstances or otherwise, except as required by applicable law. United's and Honeywell's actual results could differ materially from these forward-looking statements due to numerous factors including, without limitation, the risks and uncertainties set forth under Part II, Item 1A., "Risk Factors," of United Airlines Holdings, Inc.'s Quarterly Report on Form 10-Q for the quarter ended June 30, 2021 and Honeywell's Annual Report on Form 10-K for the year ended December 31, 2020, as well as other risks and uncertainties set forth from time to time in the reports United Airlines Holdings, Inc. and Honeywell file with the U.S. Securities and Exchange Commission.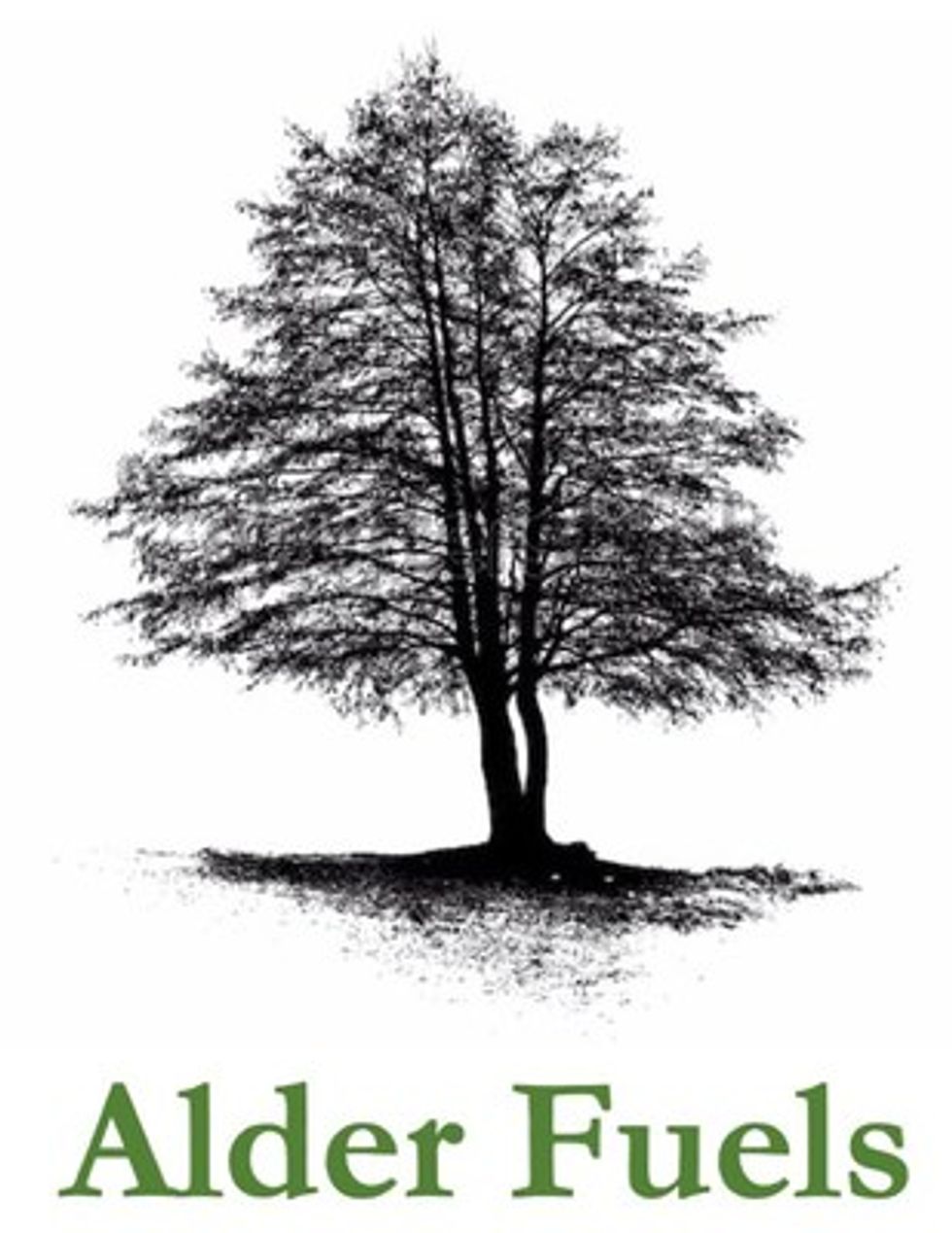 SOURCE United Airlines
For further information: United Airlines Worldwide Media Relations, +1-872-825-8640, media.relations@united.com; Honeywell, Mike Hockey, Mike.hockey@honeywell.com, 832 285 4933; Alder Fuels, Alex Gibson, 803-361-3016, agibson@apcoworldwide.com
CHICAGO, Sept. 1, 2021 /PRNewswire/ -- United (NASDAQ:UAL) will present at the 14th Annual Cowen Global Transportation & Sustainable Mobility Conference on Thursday, September 9. The presentation will begin at 10:30 a.m. CT / 11:30 a.m. ET.
The live webcast will be available on the investor relations section of United's website at ir.united.com. The company will archive the audio webcast on the website within 24 hours of the presentation, and the webcast will be available for a limited time.

SOURCE United Airlines
For further information: United Airlines Worldwide Media Relations, +1-872-825-8640, media.relations@united.com
Scroll to top