Three Perfect Days: Melbourne
Story by Jacqueline Detwiler | Photography by Mark Roper | Hemispheres, October 2014
Some cities, like dogs rolling over for a belly rub, give themselves up to you at once. These are places that clamor for your attention—the hip and the new announce their presence in sidewalk tables and neon signs, while terms like "biggest" and "best" are liberally conferred. Artier and more enigmatic than its shining sister city Sydney, Melbourne is not this kind of city.
After traveling to Australia in 1895, Mark Twain said that the country is "the most beautiful of lies ... full of surprises, and adventures, the incongruities, and contradictions, and incredibilities; but they are all true." In Melbourne, this sense of wonder is best represented by the city's apparently endless maze of alleys (or laneways), which would be seamy and uninviting were they not bursting with art, eateries, retailers and a theatrical lust for life.
A night out in Melbourne can have you in a fake gymnasium drinking a cocktail out of a syringe, or driving in a car with a snorkel protruding from its hood. There are dessert-themed hotels, forest-themed desserts and animals that don't even make sense. You can tell from the moment you arrive that some of the best stories of your life will come from here. You can only hope that people will believe them.
DAY ONE | The problem with waking up in the Flinders King Suite at the Adelphi Hotel—a "dessert-themed" property with dangling couches and zigzag floor patterns—is that every day the staff refills a glass bucket with free candy. It sits there as you shower. It sits there while you peer out at Flinders Lane through the warehouse-style windows. Here's the thing about this candy: You can tuck it behind the loveseat or under the desk, but you will eat it eventually. "Fine," you say, popping a handful of confectionary into your mouth, "what's a half dozen Honeycomb Clonkers before breakfast?"
Before the candy can make a second stand, you ride the elevator down to the lobby. You have plans to spend the morning exploring Melbourne's prime dining and entertainment area, the Central Business District (or CBD), which is right outside your door. To find a proper breakfast, you'll need to look for the scrum of trendy locals jockeying for a table in front of The Hardware Société. You secure an alfresco perch and merrily dip hunks of bread drizzled with olive oil into a pot of baked eggs with chorizo and manchego cheese. Your iced coffee comes with ice cream, a spoon and a straw covered in polka dots. By the end, you feel like a kid at a malt shop, only much more caffeinated.
Service with a smile at Das T-Shirt Automat
Buzzing, you head off to explore the city's squiggle of alleys with the help of Michael Fikaris, an artist, illustrator and guide for Melbourne Street Art Tours, who knows the local street art scene so well he may have been born with a can of spray paint in his hand. He leads you through the labyrinth, leaning over balconies and darting across streets to point out his favorite bits—little characters made of repurposed garbage and affixed to telephone poles; cell phones painted gray and pasted to the curb. "There's a French artist, Invader," Fikaris says, indicating a small alien made out of colored tiles. "He came to Melbourne and put these all over the city. Now that you know about them, you'll see them everywhere."
After three hours of this, your legs are screaming, so you hop a tram to Brunswick Street in Fitzroy, one of two excruciatingly hip enclaves northeast of the CBD, and take an elevator a few floors up to Naked in the Sky, the rooftop bar at the Basque tapas joint Naked for Satan. From here, you can look out across Fitzroy and Collingwood—both blocky and pastel and broken only by the periodic spikes of church spires. You contemplate the view over indulgent appetizers—cheese and walnut croquettes with quince aioli, a fried soft-shell crab in red pepper sauce, roasted figs with goat's milk curd—and a sprightly Cascade Bright Ale, brewed in Tasmania.
The afternoon stretches away from you in the way that lazy rooftop afternoons tend to, and you only reluctantly abandon your post to poke around the area's many bookshops, clothing stores and galleries, one of which prominently displays an AC/DC-themed kimono surrounded by crosses. Inspired by your street art tour earlier, you pick up a hoodie with a picture of a crying lemon, courtesy of Das T-Shirt Automat, a storefront that will print the shirt of your choice in four minutes.
From here, it's a short jaunt to Saint Crispin, a pleasantly unadorned boîte in Collingwood whose lighthearted vibe belies an impressive menu. Your dinner starts with a "snack"—a bite of cantaloupe sprinkled with powdered breadcrumbs cooked in jam, a seaweed rice cracker topped with whipped taramasalata (Greek-style carp roe). The meal continues through a dish of marron with vegetables, pickled mushrooms and herb puree that's so artfully composed it could be a watercolor. Having never heard of a marron before, you inquire about the main ingredient.
The Fitzrovia Deli's healthy, farm-fresh fare is perfect fuel for a stroll at the nearby St. Kilda Pier
"It's like a cross between a yabby and a …" the bartender pauses at the quizzical look on your face. "Do you know what a yabby is?"
By way of an extended conversation involving at least four kinds of shellfish, you learn that marron is a sort of freshwater crayfish indigenous to Western Australia, and that it's mighty tasty. The next course requires less explanation: pork so crispy you have to fight your neighbors for the cracklings, served with blood plums, baby fennel and mustard.
After dinner, you're too stuffed to walk, so you float back to the Adelphi via cab. "Hey," you note, as the car starts to cover some of the same ground as your art tour, "there's one of those Space Invader things!"
DAY TWO | Despite being a buzzing, avant-garde city in its own right, Melbourne is not immune to the Brooklynophilia sweeping the globe. You stop for a New York–inspired breakfast of a lox and dill cream cheese bagel at Bowery to Williamsburg to see how the Aussies do your native nosh. (Pretty accurately, it turns out.)
Bagel in hand, you head off to the Shrine of Remembrance, a World War I memorial that looks like a cross between an Aztec pyramid and a Greek temple, flanked by Italian cypress trees. Inside, light from a chink in the ceiling illuminates the word "love" in the phrase "Greater love hath no man," which is inscribed on a memorial stone set in the floor. The chink is situated so that this effect only occurs (naturally, at least) once a year: at 11 a.m. on November 11, the time and date of the armistice. Today, through the use of artificial light, visitors can see it every half hour.
Tranquility prevails at the Shrine of Remembrance
It's a five-minute stroll to your next stop, the exquisite Royal Botanic Gardens, where you've signed up for an Aboriginal Heritage Walk. It begins when your guide, Charles Solomon, builds a fire so you can waft sweet-smelling smoke onto yourself—a traditional aboriginal welcoming gesture. Next, Solomon leads you through the greenery, explaining the traditional uses of plants like kangaroo apple (food, when treated to remove poisons), foambark (fishing aid) and tea tree leaves (antiseptic).
The walk ends with a cup of lemon myrtle tea, which provides a refreshing segue to lunch. It's a perfect beach day, so you tram it toward the bayside suburb of St. Kilda, hopping off near Fitzrovia, a homey farm-to-table deli. The plate that appears before you contains charred corn, avocado, quinoa, black-eyed pea and pomelo salad with cilantro and minted yogurt dressing and chorizo. You dispatch it handily and, feeling healthier than you probably are, take a stroll down to St. Kilda Pier, where you while away the afternoon watching a parade of fit-looking locals stroll down the beach.
After a quick shower at your hotel, it's back to the laneways, which seem more promising and more foreboding in the dark. In a dim room with metal mesh chandeliers that remind you of Warhol's "Silver Clouds," you find Tonka, the newest outpost from the much-lauded Adam D'Sylva. Tonka specializes in high-concept Indian food, a neglected culinary pigeonhole if ever there was one. You order a lamb curry with roasted coconut and cardamom, which arrives with naan in a bag, and a small pile of smoked trout with coconut, chili, pomelo and kaffir lime, which you wrap in a betel leaf and eat like a taco. This last bit, delightfully sour in the way of Filipino food, is inspired.
It's deep evening now, and everyone's a little loopy. You make friends with a local winemaker and his girlfriend in the line for the elevator at Curtin House, a nightlife version of an office tower. Every time the elevator stops, there's something new to see: A restaurant, a dance hall, a restaurant, a bar, a bar, a bar. As you bounce between floors like video-game characters, your new buddies suggest that you visit the Yarra Valley tomorrow and check out the winery. You suggest that they hang out with you tonight and show you around Melbourne's best bars. A deal is struck.
St. Kilda Pier, with its famed Pavilion
After several hours, you find yourselves dancing next to a palm tree at Workshop, an art space that serves coffee in the morning and hosts local bands and DJs at night. Unbelievably, you are hungry, so as dawn approaches, you and your assembled coterie stop off for meat pies at Pie Face, a chain that seems to be on every street corner. Later still, miniature pie in hand, you have a standoff with your room's candy jar and, having been soundly defeated, go to bed.
DAY THREE | You may have been tipsy enough to eat a pie with a face on it last night, but you don't make idle promises. So after breakfast at the hotel's Om Nom dessert bar and restaurant—banana bread with vanilla mascarpone cream, a passion fruit–poached banana, vanilla ice cream and caramel syrup—you hire a driver to take you to the Yarra Valley wine region, located about an hour northeast of the city. As opposed to the sweltering Barossa Valley in South Australia, which is known for fruity shirazes and heavy cabernets, the more temperate Yarra Valley produces pinot noirs and sparkling varieties, which you intend to taste.
You've been told by friends that if you don't snap a picture of a kangaroo while in Australia, you're not to come home. Luckily, Healesville Sanctuary, a zoo and animal refuge in the valley, is home to dozens of photogenic red and gray kangaroos—along with wallabies, wombats, koalas, dingoes,Tasmanian devils, platypuses and all manner of colorful birds. Given the heat, you're surprised to find most of the animals capering in their enclosures; only the wombats are sleeping ("They do that a lot," says a park attendant). Even the koalas are having a romp, climbing on each other's backs and heads on their way to better perches.
Watching the koalas munch eucalyptus leaves makes you crave salad, so you have your driver stop at Innocent Bystander, the glass-walled restaurant at Giant Steps Winery, where you order a pseudo-niçoise, with anchovies, green beans, potatoes, olives and an implausibly breaded soft-boiled egg, alongside a brisk rosé and a plate of thick truffle and parmesan frites.
Marr park is tucked between the Central Business District and the Yarra River
Now it's time to fulfill some promises. At Yering Station, you find your buddy from last night driving a forklift before the purple panorama of the Dandenong mountain range. What a place to work! By the time you air-kiss goodbye, your hands are full of bottles you're not sure how you'll pack. You also stop at TarraWarra Estate, where you stroll among the vines, breathing in the scent of steaming fruit. There's an art gallery on the grounds, inside which you fall in love with a painting of a gruff bushman surrounded by parrots.
The ride back flashes by and you emerge sleepily in front of your hotel. What you need is an invigorating dinner, and you're in for one. Back in the CBD, a short walk west, you are swept up to the 55th floor of a perfectly ordinary-looking office building and released into Vue de Monde, a succession of dark rooms bordered by windows. White neon lights on the walls echo the twinkling city below and the stars above, and there are so many mirrors that you get lost on your way to the bathroom. Twice.
Your table is set with an array of rocks and twigs that morph into knife stands, plates, a mortar and pestle. Your meal includes perfectly flaky fried barramundi collar with lemon myrtle salt, followed by a pine mushroom with figs that tastes the way a forest smells. There's plenty of red wine, and plenty of white. Dessert is a eucalyptus ice cream that reminds you of a better, creamier Vicks VapoRub.
By the end, you feel like Alice in Wonderland—loosed from the earth and not entirely sure which way is which. You can be certain only that you are somewhere in Melbourne's hidden otherworld, where everything is more than it seems.
Former Hemispheres senior editor Jacqueline Detwiler has never actually tried to eat Vicks VapoRub, but she did sniff it really intensely once.
This article was written by Jacqueline Detwiler from Rhapsody Magazine and was legally licensed through the NewsCred publisher network. Please direct all licensing questions to legal@newscred.com.
Independence Day celebrations in 5 countries
Every country celebrates a birthday, and some celebrations are bigger than others. Here are five of the biggest birthday celebrations, which also happen to occur in the summer months in places worth paying a visit, birthday or not.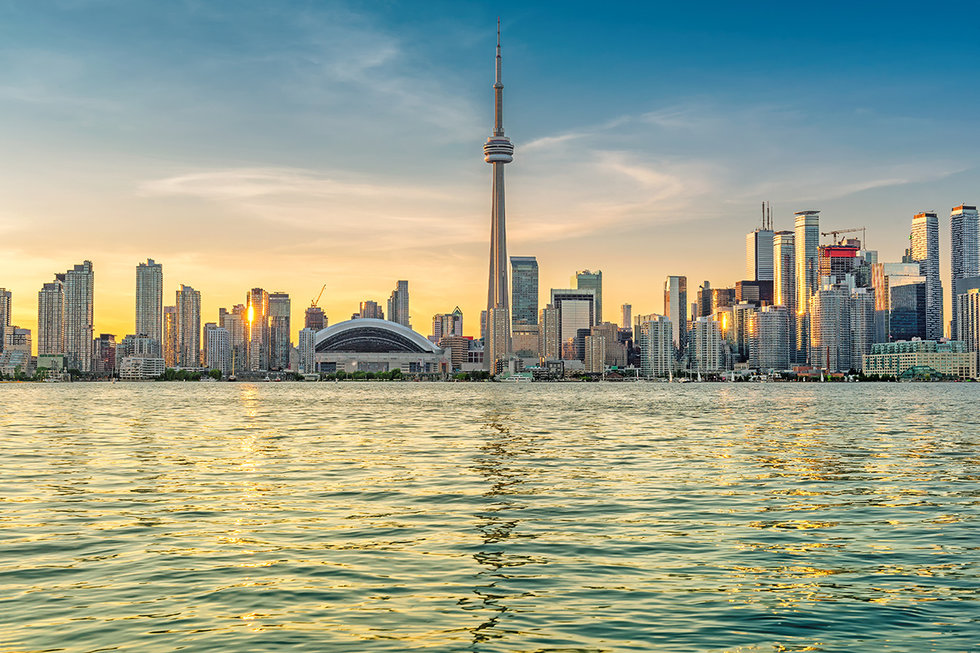 Canada Day – Canada
July 1 in Canada has a lot in common with its southern neighbor's celebration three days later. Many Canadian cities stage concerts, carnivals, parades and fireworks to celebrate the British Empire's 1867 recognition of the Dominion of Canada. Canada Day festivities in the capital city of Ottawa are the most robust, as the city center shuts down for the day for an acrobatic air show by the Snowbirds (the Royal Canadian Air Force's version of the Blue Angels), 10 hours of free concerts, a big fireworks show and a speech by Prime Minister Justin Trudeau. Even the color scheme is similar: red and white, but skip the blue.
Independence Day – USA
July 4 was the date in 1776 when colonists declared their independence from England—and Americans have been commemorating it since 1785 in Bristol, Rhode Island. That's the site of the oldest and longest celebration—three weeks of events that climax with a big parade and fireworks over Bristol Harbor. America's most-watched pyrotechnic spectacle is the Macy's 4th of July Fireworks Show, best viewed from Manhattan's Lower East Side (or on NBC). The Fourth is also celebrated with a massive fireworks display in Washington, D.C., where crowds pack the National Mall to see them illuminate the monuments, and in Chicago where they're admired from Navy Pier as they dazzle over Lake Michigan.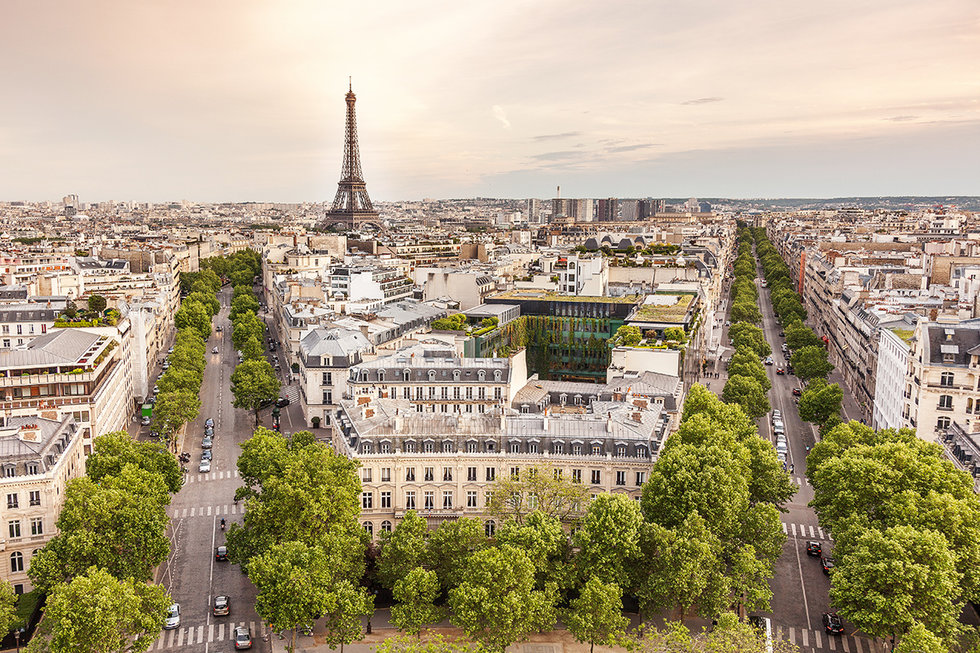 Bastille Day – France

July 14 is the day when the 1789 "Storming of the Bastille" is celebrated. The rebellious act to free seven political prisoners was the flashpoint for the French Revolution, which ended the monarchy of Louis XVI. Celebrations in Paris conclude with fireworks that gush dramatically from the Eiffel Tower, best viewed from the adjacent Parc du Champ-de-Mars or from one of the nearby bridges over the Seine. A morning military parade on Champs-Elysees is also a Bastille Day tradition. Fireworks and other celebrations are enjoyed in many other French cities, too, including a big pyrotechnic show in Marseilles over the Mediterranean Sea.
National Day – Switzerland
August 1 was the date in 1291 that the Swiss Federal Charter was signed, uniting the three original cantons (states) of the Swiss Confederation that would become modern-day Switzerland. The Swiss only began observing the occasion on the 600th anniversary in 1891, but it's become a big deal. Parades, carnivals, traditional folk music performances and fireworks enliven many Swiss cities and towns on National Day, as do special brunches in many restaurants, public bonfires and the ringing of every church bell from 8:00 to 8:15 p.m. Festivities in Zurich are the biggest, although celebrations in Geneva, Bern, Lausanne and Basel are also exuberant.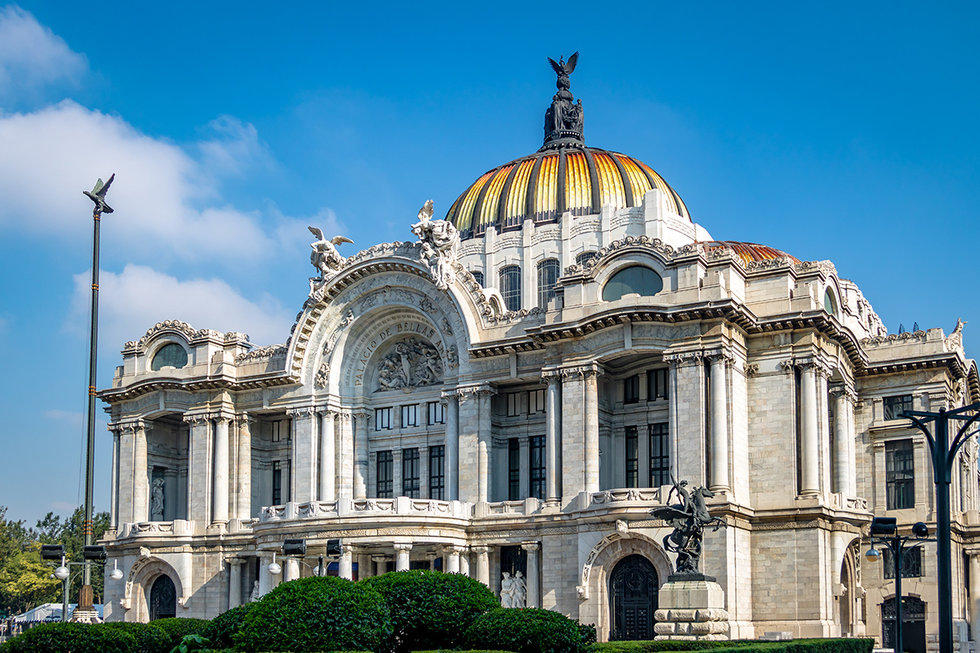 Independence Day – Mexico
September 16 is Mexico's Independence Day—not May 5, the date of a heroic battle and the excuse for so many Cinco de Mayo celebrations in the U.S. It was on September 16, 1810, when the rebellion that eventually toppled the Spanish colonial rulers began. The holiday is observed most heartily in Mexico City, where the biggest celebration, following a speech by President Enrique Peña Nieto, takes place in the massive Zócalo Square. But there are also celebrations in every part of the city and in every city in Mexico, typically featuring a parade, street parties and fireworks.
If you go
United Airlines offers numerous flights to all of these countries. MileagePlus® Rewards can help pay for your hotel room and rental car once you arrive. Go to united.com or use the United app to celebrate the birthday of a country.


United offers Star Alliance flight status information
We're expanding the availability of flight status (FLIFO) information for our customers and employees. On June 14, we began offering access to flight status information for all Star Alliance member flights within the United app, and through Google Home and Amazon Alexa (e.g. "Alexa, ask United to check the status of my flight on Lufthansa").
We're committed to providing our customers and employees with the tools they need to ensure a seamless journey when connecting with our partners," said Alliance Partner Operations Senior Manager Katie Russell. "These enhancements will allow our employees to make real-time decisions for customers with connecting flights and provide our customers with easy access to information from partner carriers without requiring them to use another app.
While onboard United flights, customers can even check the most current status of their connecting Star Alliance member flight utilizing our complimentary access to the United app through United Wi-Fi℠, available on all mainline and two-cabin regional aircraft.
After a tragic accident, a father's lessons resonate with his daughter
As far as fatherly wisdom was concerned, there were a few things that Ramp Service Employee Allen Gullang was determined to pass along to his daughters, Heather and Amanda.
Under his guidance, they learned the importance of hard work and the virtue of putting the needs of others first. They also developed a love of the outdoors and of travel that bonds them as a family to this day. But it's what they learned from their dad when he didn't think they were looking that made the biggest impact of all.
On a snowy March afternoon 12 years ago, Allen and two of his ramp colleagues were driving home from their shift at O'Hare International Airport when a car drifted over the center line and hit them head on. The next thing Allen remembers is waking up in a hospital bed weeks later, lucky to be alive but left with permanent disabilities.
Heather, who was 10-years-old at the time, watched as her father fought his way through a year-long rehabilitation, re-learning how to walk and talk, slowly regaining his memories and putting his life back together, piece by piece. Though his frustrations mounted at times, his will never waned, a lesson in perseverance that Heather has not forgotten. It's one of the attributes that she brought with her when she joined United herself last December, realizing a life-long dream of following in Allen's footsteps.
In honor of Father's Day, watch the video above to hear the Gullangs' story of how a single moment forever changed their family, leading Heather to a greater admiration for the man she not only calls Dad, but also her colleague.
A final farewell to the Queen of the Skies
Have you ever wondered what happens to an aircraft after the end of its useful life? Well 13 lucky MileagePlus® members and two of our employees got to find out after winning an Exclusives auction.
The auction prize was a behind-the-scenes trip to Universal Asset Management's (UAM) facility in Tupelo, Mississippi, where our last four Boeing 747s are being disassembled and the parts prepared for recycling. It also included a champagne toast onboard N118UA, our last 747, and dinner under the stars with the Queen of the Skies.
As we arrived at the facility, adjacent to Tupelo Regional Airport, several of us were a little emotional when we saw the aircraft in different stages of disassembly. But in the company's lunch room — decked out with Malaysia Air first class seats, airplane art and a table made from a stabilizer — Keri Wright, UAM's CEO was firm about her company's mission. "We don't tear down or scrap aircraft. We focus on recycling," she stated. "Think of it like organ donation. These parts can help other aircraft continue to fly. And you are among the few people in the world to see all of this from behind the scenes."
We then headed to the facility's Global Distribution Center warehouse. The lobby of the facility featured our first class seats and galley carts, along with a tire rim-and-glass coffee table and a credenza/bar made from the window section of a 737 fuselage.
Wright, along with Senior Manager, Fleet Transactions Jim Garcia walked us through the warehouse and explained how parts were tracked and cataloged. Among the items we saw were two wrapped helicopters, Boeing 777 landing gears, 747 tire rims, thrust reversers and a cowling from the center engine of a McDonnell Douglas DC-10.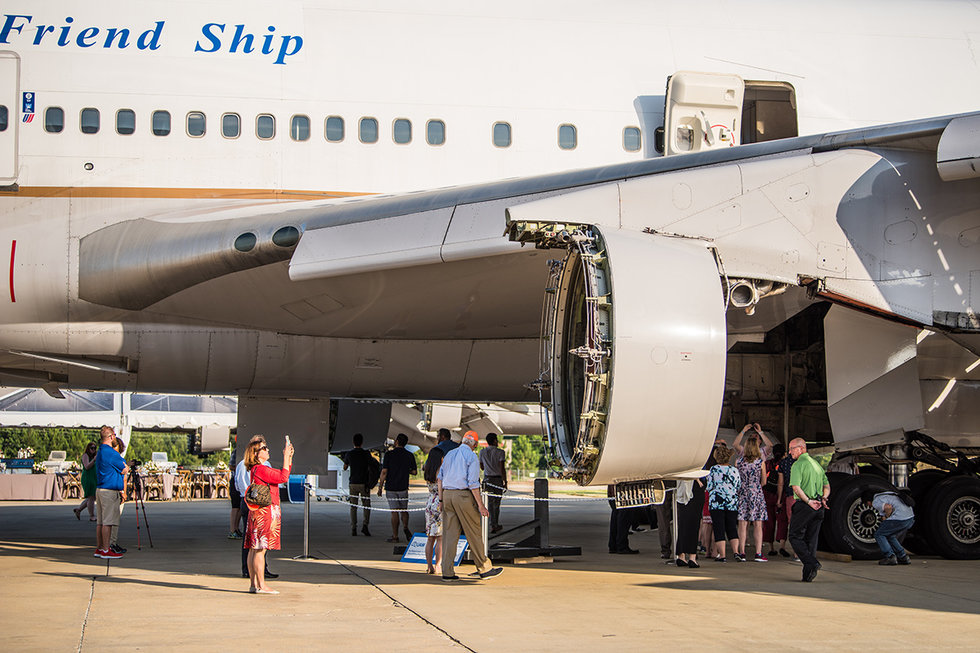 When the warehouse tour ended, it was back to the airport facility. We went out on the tarmac and took pictures of the 747s, including the star of the show — N118UA. Though, all four jets' engines had been removed already.

After a series of photos, we climbed the air stair onto N118UA, where we were able to walk around. I had the honor of being on the last United 747 flight in November 2017, so I grabbed a glass of champagne and sat in my seat — 8C — one last time. We all joined in a final champagne toast to the jet, then deplaned for dinner.
One of the lucky winners was Eric Chiang, an economics professor at Florida Atlantic University, who brought his friend Vicky Chiu, who flew in from Hawaii. "We've been friends for years and we love to travel. I was onboard a flight to London and read a short newspaper article about this auction," he recalled. "We were about to take off and I called Vicky and asked her to bid on this event. I bid 168,000 miles, but got it for less.
Chiang and Chiu are both 1K flyers on United. "I expect to do around 15 international trips this year. I love United because they're able to reach more global destinations than any other airlines," said Chiang.
They both appreciated the chance to attend such a unique event. "Experiences like these are different. We really appreciate the chance for this behind-the-scenes event," said Chiang. "It was also a great chance to meet United executives and share feedback on what's going on at the airline."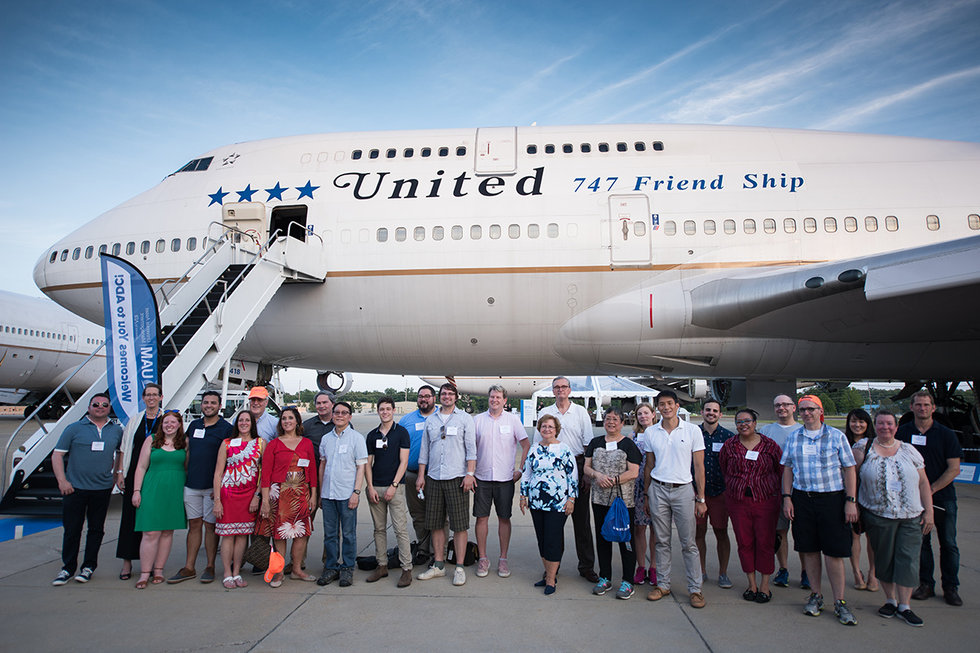 John Ikeda, a United Global Services member who is approaching two million miles, brought his partner Michael Phelps to the event. He also read about the event in a newspaper article, but he also had a special reason for wanting to attend the 747 farewell.

At the last MileagePlus® Experiences auction, I won an altimeter that was on an older 747, and I wanted to see if I could trace where it came from," said Ikeda. "Jim Garcia was able to trace it for me. I was thrilled that I was able to see other parts from that same 747 in the UAM warehouse.
The event exceeded Ikeda's expectations. "I thought it would just be a warehouse tour, a walk on a plane and not much else," he said. "It was great to hear Keri and Jim discuss this side of the business. It was fascinating to learn that this place wasn't about scrapping aircraft, but giving them new life."
Although this event has passed, it's not too late to bid on hardware from N118UA, including single window and American flag cuts out and tail numbers. Join the MileagePlus® Exclusives email list to stay in the know on the hardware auction and other future events.
Bay Area youth surprised with spots in Warriors championship parade
San Francisco-based Customer Service Manager O'Morris Adams has volunteered at local Boys & Girls Clubs for more than 20 years, so it wasn't a surprise when he stopped by one of the Bay Area clubhouses Monday afternoon.
This visit was about more than just spending time with local youth, though. O'Morris knew he would be in the Golden State Warriors championship parade on Tuesday, since as the official airline of the Warriors, United would have a float in the parade. So this particular visit to the club was to let two of its kids know they'd be joining him and two dozen of his United colleagues on the float, in the parade. Coolest field trip ever.
Watch the surprise and the unforgettable day that followed.
3 under the radar places to travel to in July
July is a popular travel month, which means you may be sharing your vacation with scores of fellow travelers if you choose to travel to a popular destination. This summer, expand your horizons and travel to these under-the-radar destinations for a more off-the-beaten-path experience.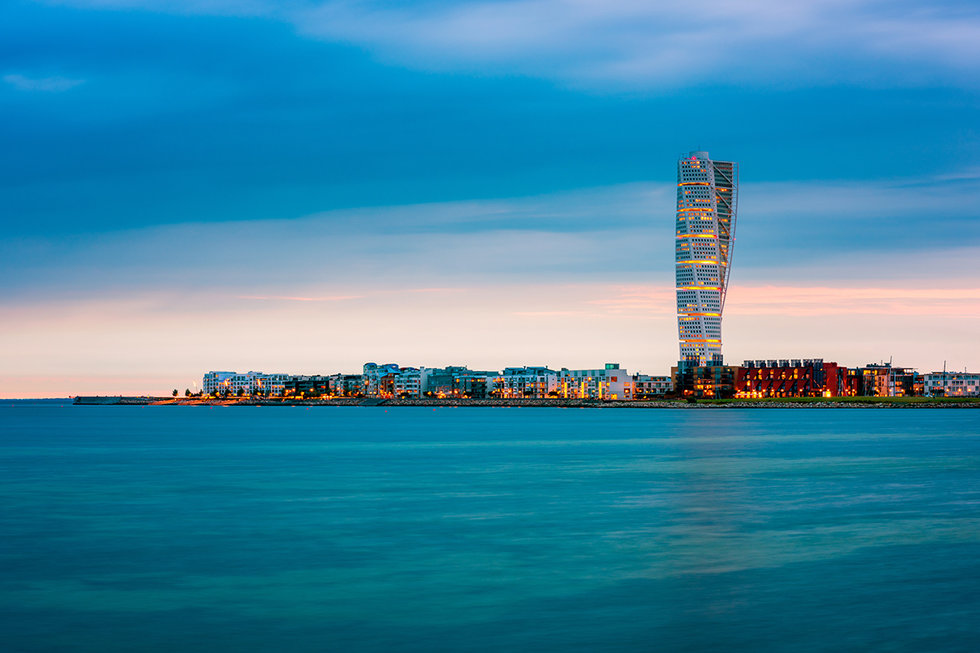 Malmö, Sweden

When you think of Sweden, Stockholm and Gothenburg might be the first cities to come to mind, but Malmö is an underrated gem. Sweden's third-largest city blends medieval Scandinavian charm with modern urban appeal. Malmö sits on the southeast coast and is a 45-minute train ride or drive from Copenhagen, connected by the iconic Øresund Bridge.
This picturesque beach-side town was first established in the 13th century, but Malmö has undergone a massive revitalization over the last two decades. Walk along the cobblestone streets and take in beautiful old buildings and centuries-old statues alongside cutting-edge architecture, public art and plazas. The city has an abundance of greenery and parks, including five public beaches. Ribersborg Beach is the most visited beach and is a leisurely walk or bike ride from the city center.
Some of the city's most popular attractions include Malmö City Square, which you'll find in the heart of old town (Gamla Staden); St. Peter's Church, the oldest building in the city; and Malmöhus Castle, a 16th-century fortress and the oldest castle in Sweden. Explore the history of the castle and Renaissance art in the Malmö Art Museum inside the castle. The nearby Moderna Museet Malmö and Malmö Konsthall house permanent collections and exhibitions.
Malmö is also a worthwhile destination for foodies. National Geographic named it one of the best places to visit in 2018 thanks to its global food culture. From casual cafes and food carts to a few Michelin-starred restaurants, you can sample a variety of cuisines during your stay in Malmö.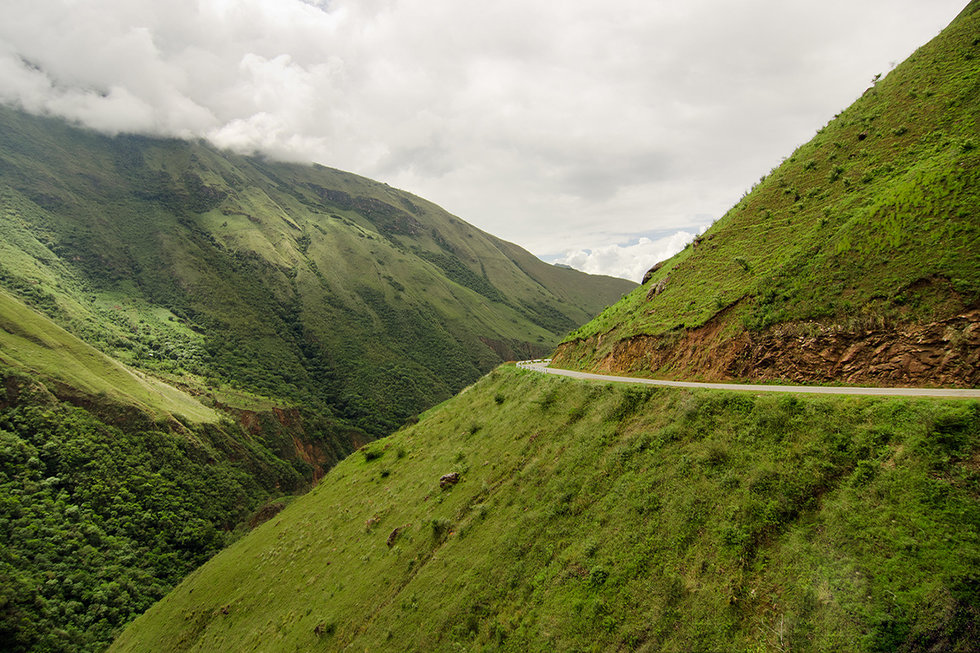 Chachapoyas, Peru
Many flock to experience the Incan ruins of Machu Picchu, but the high traffic of visitors is threatening the sustainability of the site. For those who want to visit an ancient marvel that's less trodden with tourists, Chachapoyas fits the bill. Archaeological and natural wonders abound in this region once inhabited by a pre-Incan civilization. Chachapoyas stands for "The Cloud Warriors," who called this region home about 1,500 years ago.
The town of Chachapoyas serves as a home base to explore several breathtaking sites of ancient Peru. This town is nestled in a valley surrounded by the Andes Mountains and a cloudy forest in northern Peru, and offers an opportunity to explore waterfalls, archeological ruins, burial sites and even a mummy museum.
There are also numerous treks for experienced hikers, including the Chachapoyas' mountaintop fortress Kuelap, built 600 to 900 years before Machu Picchu. Kuelap has largely flown under the radar because this region is so remote and it's difficult to cover much ground by foot or car. But cable cars installed last year make it possible to cover about 2.5 miles of Kuelap in just 20 minutes. When you disembark the cable car, you can explore the vast complex and the remains of hundreds of structures, homes, buildings and other remnants of the ancient Chachapoyas civilization.
Other attractions close to Chachapoyas include hiking to the Gocta Waterfall. It's one of the tallest waterfalls in the world and was only made known to the public in 2005. The Leymebamba Museum is also well worth a visit, housing mummies and other remains from the civilization that once thrived here.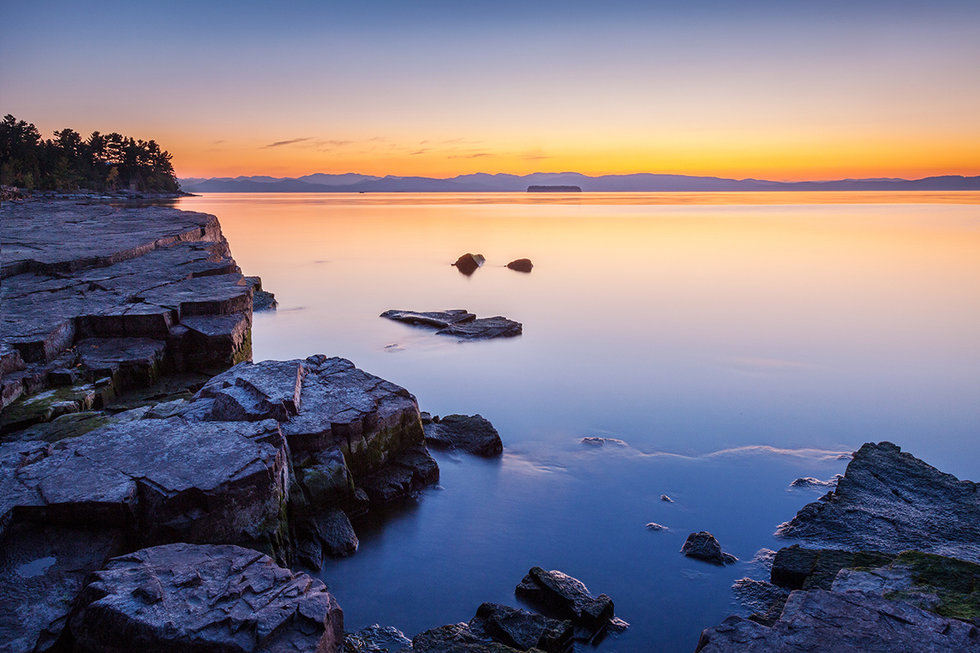 Burlington, Vermont
Best known for its vibrant fall foliage and top-rated ski resorts, Vermont can be easily overlooked as a summer destination. But there's still plenty to experience in July, especially in and around Burlington. Vermont's largest city is also home to the state's largest university. Visiting in July means you can expect fewer students crowding restaurants and bars, but no lack of shopping, entertainment and festivals. Burlington serves as an excellent hub for outdoor activities in the region.
The center of downtown Burlington is Church Street Marketplace. The open-air pedestrian-only mall spans four blocks and has over 100 major retailers, boutiques and restaurants with events and live entertainment. July's events include free concerts sponsored by Burlington City Arts, a farmer's market every Saturday, fitness classes and the month's biggest event for craft beer drinkers: The Vermont Brewers Festival, which features breweries from all over the state.
Nearby beaches include the beautiful sandy Blanchard Beach, the secluded Oakledge Cove and the picnic-perfect Leddy Beach with its grassy picnic areas, grills and tables. North Beach is Burlington's largest beach and the only one with active lifeguards on duty. You can also rent kayaks, canoes and stand up paddleboards at North Beach.
Getting there
United Airlines offers service from U.S. cities to Burlington International Airport. To travel to Malmö, it's more direct to fly to Copenhagen than Stockholm. Lima is the closest international airport to Chachapoyas. United and our Star Alliance™ partner airlines offer service to Copenhagen and Lima from multiple U.S. cities. Visit united.com or use the United app to plan your vacation to one of these under-the-radar destinations this July.

Guide to Singapore: An island apart
Singapore is about the size of New York City, and like The Big Apple, it's a small place surrounded by water, but packed with people, intriguing attractions and great restaurants.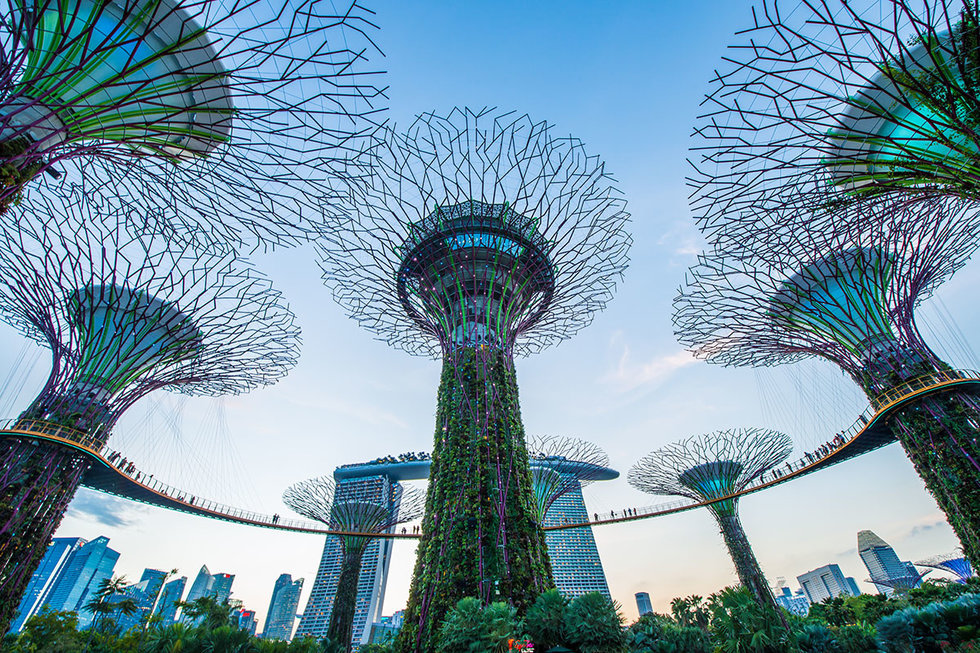 Garden City

Singapore is more densely populated than New York City with 5.6 million people packed on the island, but tucked in the shadows of its 4,300 high-rises are two world-class gardens that have helped Singapore earn its nickname of "The Garden City." The Singapore Botanic Gardens is a 200-acre oasis of green established in 1859 where the revered National Orchid Garden is one of dozens of unique gardens. In 2015, it became one of only three gardens to be named a UNESCO World Heritage Site. An equally impressive contemporary take on botanic gardens is Gardens by the Bay, a waterfront collection of gardens, massive glass conservatories and the awe-inspiring Supertrees.
Cultural landmarks
The National Gallery Singapore opened in November 2015. The gallery holds the world's largest public collection of Singaporean and Southeast Asian art displayed inside two stately buildings that previously served as City Hall and the Supreme Court during Singapore's British colonial days. A few blocks away on the waterfront are two iconic contemporary landmarks: the bowl-shaped ArtScience Museum (part of the $8-billion Marina Bay Sands casino and resort that opened in 2010) and Singapore's honeycomb-like performing arts center, Esplanade Theatres on the Bay.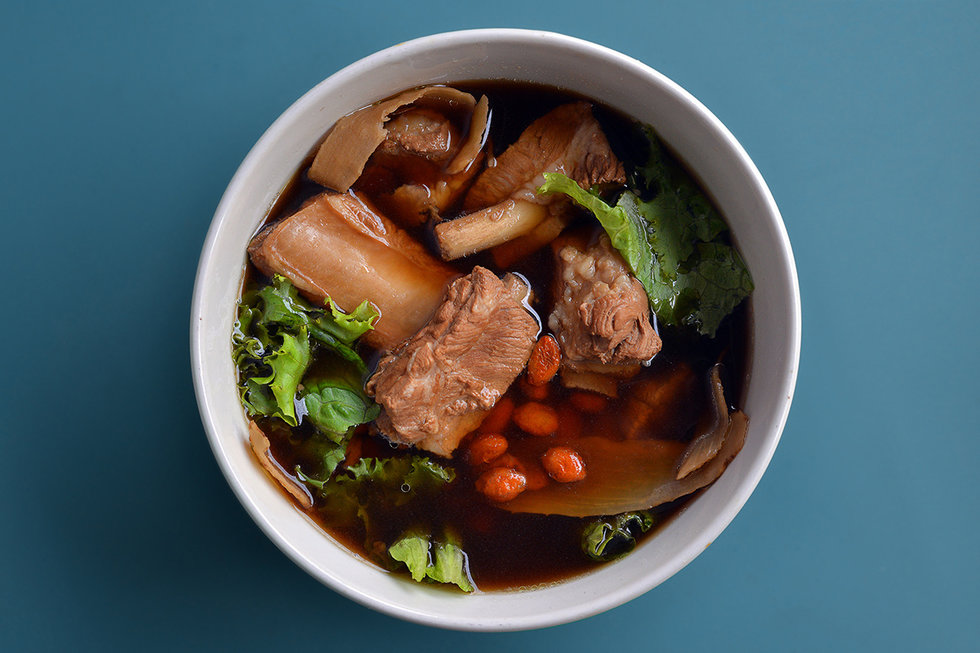 Fusion of flavors
Singapore has a long history of colonization, occupation and trade with European and other Asian countries, which is reflected in the variety of cuisines expertly presented in its best restaurants. Of 37 Michelin-star restaurants in the city, five serve Japanese fare, eight serve Chinese food and, oddly enough, eight serve French cuisine. Surprisingly, none of the restaurants on the list serve uniquely Singaporean food, although you can get a taste of local favorites like Bak kut teh (pork rib soup) and Wanton Mee (noodles with pork dumplings) at the city's open-air street food markets.
Cool adventures
For a place that's so compact, Singapore offers a wealth of outdoor-activities. Most are found at the 10-mile-long, beach-hugging East Coast Park, where you can choose to hike, bike, swim or wakeboard. Further inland, you can take advantage of Singapore's distinction as one of only two cities in the world with a significant rainforest inside its boundaries. Hike the trails in Bukit Timah Nature Reserve to reach the island nation's highest point, 537-foot Bukit Timah. Although there are more than 50 Singapore skyscrapers that are taller than this hilltop, taking the elevator to a top-floor bar just isn't the same.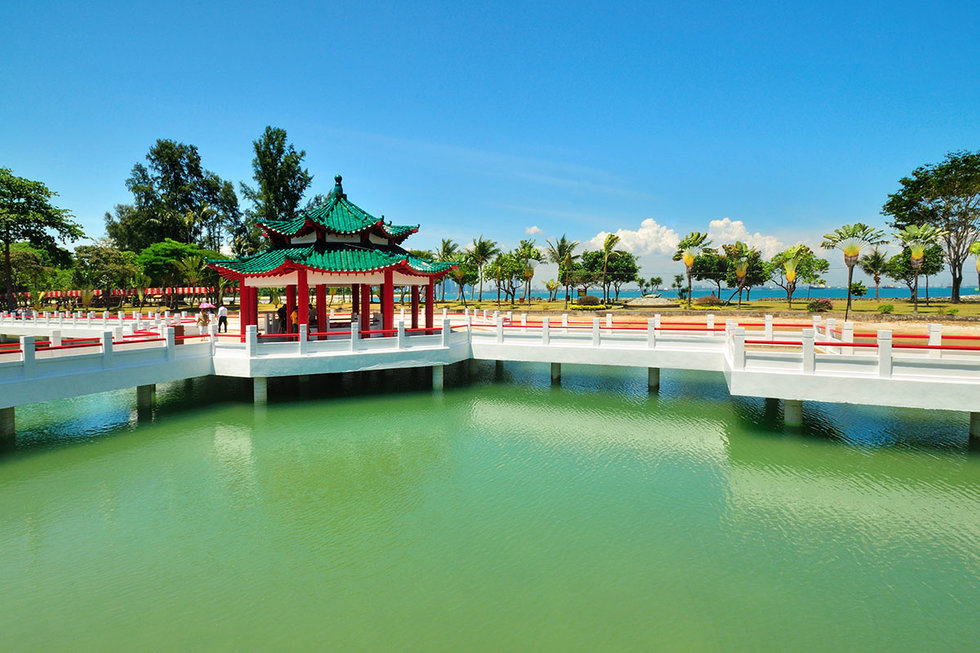 Offshore islands

The island of Singapore has many of its own islands and islets, and the small islands of Kusu and Sentosa just off its southern shore have a lot to offer. Kusu, which means tortoise in Chinese, can be reached by ferry in one hour — the perfect day trip to escape Singapore's urban buzz. Kusu is known for its swimming lagoons, quiet beaches, Malay shrines and a tortoise sanctuary. Sentosa is quite different — a buzzy resort island accessible by monorail or a pedestrian bridge. It has its own beaches, spas, a world-class golf course and several adventure-oriented theme parks.
Practicalities
Singapore's equatorial location ensures warm weather year round as the average highs range from 86 to 90 each month. The monsoon season from November to January brings the most rain with about 11 inches per month compared to 6 inches the rest of the year. Singapore is also known for safety, and Tokyo is the only city worldwide that's considered safer. Hotel prices are comparable to New York City and London, and English is one of the official languages. Most Singaporeans speak English as their primary or secondary language, so no need to worry about anything being lost in translation.
If you go
United Airlines offers flights to Singapore from numerous U.S. cities, including nonstops from San Francisco and Los Angeles, and from cities worldwide. MileagePlus® Rewards can help pay for your hotel room once you arrive. Go to united.com or use the United app to plan your Singapore vacation.

Tips for traveling with children
Flying with kids can be a source of anxiety for parents. In addition to all the details you have to remember for yourself, you're also responsible for tiny travelers whose schedules and comfort zones can be disrupted when they take a trip.
We welcome families with children, and we do our best to make the experience smooth and comfortable. But, as many of our employees who travel with kids can attest, a little information goes a long way. We've outlined a few of our policies on child and infant travel here.
Ticketing and seat assignments
When you're looking at United's reservation system or policies, an infant is any child under two years old. Children under two can travel on an adult's lap without a seat assignment.
You'll need to add all children to your reservation regardless of their ages, but whether or not your infant gets a ticket depends on your itinerary. If you're traveling within the U.S., Puerto Rico or the U.S. Virgin Islands, your infant will not be a ticketed passenger; for all other destinations, you'll purchase an infant fare.
As soon as your child turns two, the child must have a ticket and occupy a seat. That means if you leave for your vacation before your child turns two, but return after the child's second birthday, the child will require a ticket for the return portion of your flight.
Another reason your young child might need a seat? Only one infant is allowed to sit on each adult's lap during the flight. That means if you're the only adult traveling with two or more children under two years old, you'll need to purchase seats for all but one of the children.
For all families that want to sit together, we recommend booking in advance and either choosing a fare category that lets you select seats, or purchasing advance seat assignments if you're flying on a Basic Economy ticket.
FAA-approved child restraint systems, child safety seats, and car seats manufactured after 1985 are safe to use, and necessary if your infant is traveling in his or her own seat. Booster seats, belly belts attached to adult seat belts, and vests or harnesses that hold an infant to an adult's chest cannot be used for safety reasons.
Traveling with strollers, breast pumps and other necessities
In addition to your normal baggage allowance, you can check a stroller free of charge. Some travelers prefer to use their strollers in the airport and check them at the gate, but be sure your stroller is collapsible. Strollers can't be carried onto the aircraft — you'll be able to pick up your stroller at the aircraft door in your connecting or destination city.
Nursing mothers are welcome to breastfeed or pump on United aircraft or in our facilities. In fact, many of our airports have dedicated rooms and Mamava nursing pods. Breast pumps are also allowed in addition to your normal carry-on baggage allowance.
Staying comfortable during the flight
Changing tables are available on many of our larger aircraft. Your flight attendant will be able to direct you to the correct lavatory.
On international flights, a complimentary bassinet may be available for use in flight, when the seatbelt sign is off. You can request bassinets by calling the United Customer Contact Center, which we recommend doing early since there are a limited number available.
For more on our policies, visit https://www.united.com/ual/en/us/fly/travel/special-needs/infants.html