Three Perfect Days: Mexico City
Story by Nicholas DeRenzo | Photography by Lindsay Lauckner Gundlock | Hemispheres January 2017
Mexico City is a place defined by its muchness. With its 21.2 million people, the Ciudad de Mexico—or CDMX, as it's been known since early last year, after an official rebranding retired the familiar DF moniker—is part of the Western Hemisphere's largest metropolitan area. It's older than you might expect (founded in 1325 as Tenochtitlán), and higher (a lung-busting altitude of 7,382 feet), and more cultured (150 museums and counting, one of the highest totals in the world). It's also richer, posher, busier, tastier. Yet, despite its many superlatives, Mexico City has had to contend with a host of unflattering misconceptions. To put it bluntly, CDMX comes with a lot of baggage. But, in a weird way, that reputation—the good, the bad, the ugly—works in its favor. Once you leave your preconceptions at the door, you're confronted with a city that ranks among the world's greats—and one that has still somehow managed to stay under the radar.
In which Nicholas considers the weight of gold, marvels at a churrero at work, and goes on a spirited tour of Mexican booze
I wake up in Mexico City feeling like royalty, and with good reason: My hotel, the Downtown Mexico, occupies the 17th-century Palacio de los Condes de Miravalle, in the thrumming colonial Centro Histórico. Its minimalist decor (angular blond wood furnishings, leather sling chairs) does wonders for the cavernous, bare-stone rooms, which once housed counts and countesses.

The capital is such a delightfully confusing jumble—of old and new, of rich and poor, of highbrow and lowbrow—that I need someone to help me put it all in context. Who better to work through these complexities than a poet? I'm scheduled to meet writer Tatiana Lipkes, who runs the indie publishing house Mangos de Hacha, for breakfast at Restaurante El Cardenal, which has been going strong two cobblestone blocks away since 1969.
"It's a traditional thing to come here for breakfast," Lipkes says. "It has always been the same." She darts through the sidewalk-clogging crowd to put our name in at the hostess stand.
With a half hour to kill, we wander through the nearby Zócalo, the city's historic central square and the former main plaza of the Mexica (or, as the Europeans called them, Aztec) metropolis of Tenochtitlán—at its peak, the biggest city in the pre-Columbian Americas. The plaza's northeastern corner is dominated by the archaeological site surrounding the Aztecs' main pyramid, the Templo Mayor—a thrilling bit of history, sure, but also a somber reminder of all that was lost during the conquest.
Tatiana Lipkes, poet and publisher, Mangos de Hacha
We pass the city's Baroque and Neoclassical Catedral Metropolitana, the largest in the Americas, which began construction in 1573, nearly 50 years before the Mayflower set sail. The building is sinking and tilting, due in part to soft soil, but I can't help wondering if the truckloads of gold and carved wood and marble inside aren't also doing their part to weigh it down.

I ask Lipkes, who's of French-Ukrainian heritage, what she finds most inspiring about her hometown. "I love the contrast that you see," she says. "He's Mexican"—she gestures to an indigenous man with a darker complexion—"I'm Mexican. You could be Mexican. It makes everything richer and richer."
Back at El Cardenal, we order chocolate con leche and chilaquiles con pollo, a skillet of deliciously soupy chicken, tortilla chips, and salsa verde. There are so many tables of multigenerational Mexican families that I feel as if I've wandered into a quinceañera.
After breakfast, Lipkes and I stroll east through the old town and then along Avenida Juárez, past the Palacio de Bellas Artes. The Art Deco–meets–Art Nouveau "cathedral of art" is topped with an orange and yellow cupola that calls to mind the sunrise, and its interiors contain fine modernist murals from masters including Diego Rivera, José Clemente Orozco, and David Alfaro Siqueiros.
"I've been living here my whole life, and I always get lost. Mexico City is so big that I discover new places every day—in my own neighborhood, even." — Tatiana Lipkes
As we skirt the Alameda Central park, we pass a couple holding hands and staring into each other's eyes. I give Lipkes a what's-this-all-about look, and she says, matter-of-factly, that it's probably just a man seeking help from his witch—something of a spiritual tune-up.
I raise an eyebrow, and Lipkes laughingly explains: "There's a huge pre-Hispanic culture of witchcraft here. Everybody has a witch. Everybody knows someone that can read your hands or cards. Every Mexican has gone to make a limpia [a spiritual cleansing ritual], with eggs and chants and herbs. It's something from your grandmother that you pass along. Of course you do it. It's a cultural code."
We continue along Avenida Juárez to the copper-domed Monumento a la Revolución, the world's tallest triumphal arch at 220 feet and the final resting place of revolutionaries including Pancho Villa. "I just went up the first time in my life the other day," Lipkes says as we stare up at the glass elevator shaft that rises from the middle of the arch like a straw.
The atrium of the Condesa DF hotel
"I'm afraid of heights," I admit.

"Me too," she says, grimacing.
We huddle looking at the elevator floor as we ascend, but we gain some kind of adrenaline-fueled confidence as we look out over the colonial eaves and glass-and-steel highrises. "When you come from Mexico City, nothing is really strange to you," Lipkes says, pointing out where different neighborhoods (or colonias) are located. "Downtown here is like Kolkata. Roma is like Europe. Santa Fe is like suburban Houston. You live with this schizophrenia. That's what I love about this city."
Back on solid ground, we soothe our nerves with a quick beer on the plaza at the hip Crisanta, Cervecería Garage. My Reliquia de Cortés Noche Triste Ale de Maíz Azúl, brewed right here in Mexico City with blue corn, tastes faintly like a tortilla.
I say goodbye to Lipkes and retrace Avenida Juárez, then follow the scent of frying dough down Eje Central Lázaro Cárdenas to Churrería El Moro, a churro spot founded in 1935 by Spaniard Francisco Iriarte. In the window, a churrero squeezes long spirals of dough into a fryer with monastic concentration before snipping them into manageable commas. I flag down one of the waitresses, who wear matching white aprons and bonnets, and order churros with chocolate español—they're sweet, thick, and gloriously unhealthy.
From here, I hop in a cab and head to an institution of a different sort: the Museo Nacional de Antropología. We pass El Ángel—the 22-foot-tall, gleaming gold angel atop El Monumento a la Independencia—and continue down the grand Paseo de la Reforma, a Champs-Élysées-inspired boulevard commissioned in the 1860s by Emperor Maximilian I to connect the historic center with his royal palace in the forested park Chapultepec.
The Monumento a la Revolución
Named for the Nahuatl word for "grasshopper's hill," Chapultepec, the so-called "lungs" of Mexico City, is the Western Hemisphere's largest urban green space, roughly double the size of New York's Central Park. Its centerpiece, the anthropology museum, is the country's most visited museum, popular with visitors and locals alike. As I enter, two mariachi guitarists in full regalia drop off their instruments at the coat check.

The space is as overwhelming as the Met or the Louvre, with an open courtyard centered on the famous "umbrella"—a 2,000-ton slab of concrete supported by a single pillar. The halls brim with pre-Columbian treasures, such as 25-ton Olmec carved stone heads and Mayan temple artifacts, but like the Louvre, with its Mona Lisa, there's one must-visit artifact. All paths here lead to the back gallery, dedicated to the Aztecs and, in pride of place, the Piedra del Sol (the Stone of the Sun), a nearly 12-foot-tall disc-shaped basalt tablet that was discovered under the Zócalo in 1790. For years, it was thought to be a solar calendar, but archaeologists now believe it was a sacrificial altar. The stone conjures feelings of unease, but also appreciation: We're standing atop the Ancient Rome of the Americas.
I head back to Centro for dinner at the candlelit sister restaurant of the renowned Bósforo mezcal bar. "We don't have a name," says my waiter as he delivers a basket of blue corn tostadas, cooked on the comal (griddle) out front. "They usually just call us 'el restaurante al lado del Bósforo.'" The restaurant next to Bósforo.
I use the charred crisps to scoop up guacamole with chapulines, or grasshoppers, which are as nutty and inoffensive as sesame seeds on a bagel, and follow them up with a complex yet homey rabbit in peanut mole. To pair with the meal, I go on a tour of regional Mexican spirits: mezcal, tequila's smokier cousin; sotol, a grassy liquor distilled from the desert spoon plant; and pulque, a viscous kombucha-like drink made from agave sap. I don't know if Mexicans have their own rhymes about mixing drinks (sotol before mezcal, you'll be OK, pal...), but I'm glad that my bed at the Downtown Mexico is only a few blocks away.
In which Nicholas breakfasts with a rock star, drops in at Frida's house, and snacks on ant eggs
After the colonial scrum of the Centro Histórico, the nearby district of Polanco feels like a different city entirely—as posh and polished as Vienna or Milan. This morning, I'm moving my bags over to the design-forward Habita Hotel, which opened in 2000 and helped establish Mexico City as an international art and design capital. Clad in a seaglass-green sheath, the Habita fits in seamlessly with the walled-off celebrity compounds and luxury boutiques on swanky Avenida Presidente Masaryk—Mexico City's Fifth Avenue, named for Czechoslovakia's progressive first president, Tomáš Garrigue Masaryk (coincidentally, the subject of my undergraduate thesis).

While it may be easy to see Polanco merely as a playground for the rich and famous, some of that outsize wealth is actually being put to good use. To the north, in an area now dubbed Nuevo Polanco, cultural institutions sprout like weeds. Museo Soumaya, opened in 2011, is billionaire Carlos Slim's vanity project, a blobby cartoon anvil of a building covered in aluminum hexagons that catch the light, while its younger neighbor, the sawtooth-roofed Museo Júmex, houses the contemporary art collection of a Mexican juice and nectar mogul.
After passing by the museums, I head across town to a little Italian spot called Trattoria della Casa Nuova in the charming colonial district of San Ángel. I'm set to meet rocker Diego Solórzano, the frontman of indie band Rey Pila (Spanish for "King Battery," a phrase from a Basquiat painting), who have opened for Maroon 5 and the Strokes. (They're currently recording an album with Julian Casablancas.)
The facade of the Condesa DF hotel
"This is the last rock 'n' roll town—or so I've heard," Solórzano says as he orders us two cazuelas petit cluny, molten casseroles of melty cheese, ham, and tomato sauce, which we sop up with hunks of baguette. "When we tour, we see it in every town: They package style and feed it to you very easily. But this town, with its ups and downs, it's really unique. It really has something special going on."

We finish up and drive 10 minutes south, to the campus of the Universidad Nacional Autónoma de México, which was named a UNESCO World Heritage Site in 2007 for its profusion of modern architectural icons. Just past the looming Modernist slab of the Museo Universitario Arte Contemporáneo—which Solórzano assures me is more "progressive, chill, and forward-thinking" than Slim's attention-grabbing Soumaya—we head out into university land that, dotted with massive sculptural installations such as Mathias Goeritz's 66-foot-tall Corona del Pedregal, is almost postapocalyptic in its wildness.
"This is the volcanic rock area, a natural reserve," says Solórzano. "It's got a different vibe from the rest of town." We reach the grandest of the sculptures, the monumental Espacio Escultórico, a ring of 64 concrete wedges jutting out of a field of tezontle volcanic rock, cacti, and wildflowers. "A lot of smart, cool people come here," Solórzano says, gesturing to hipsters snapping selfies and clambering up the tilted monoliths as if this were some Brutalist playground. "It could be Berlin."
We continue on to the main campus, where academic buildings call to mind ancient temples, and walls are decorated with the works of master muralists such as Rivera and Siqueiros. "The architecture is very intense, right?" Solórzano says. "It feels like a pyramid. It's a history that we are a part of. I don't mean to sound patriotic, but that's just how it is! You feel a special moment when you see it."
The "umbrella" at the Museo Nacional de Antropología
The campus's dramatic centerpiece is the Biblioteca Central, a giant building covered in colored stone mosaics by Juan O'Gorman; it bears an uncanny resemblance to a boombox. (Note: It opened in 1956, roughly two decades before the boombox's invention.)

I've worked up an appetite, so I say goodbye to Solórzano and taxi over to Super Tacos Chupacabras, a no-frills spot under a highway overpass (look for the sign with the snarling face of the mythical "goat-sucker") that's known for its namesake taco—a mix of beef, pork, and chorizo said to contain 127 ingredients. From here, it's a quick amble through the villagelike streets of the Coyoacán district to the Museo Frida Kahlo, which occupies La Casa Azul, the vivid blue bungalow where Kahlo was born, lived with Diego Rivera, and died in 1954.
"When you come from Mexico City, nothing is really strange to you. You live with this schizophrenia."
Viewing Kahlo's paintings, it's easy to see why people fall so hard for her. She's a bit like a pop star (though she'd hate the comparison): high on big emotions, brash, accessibly poetic, with the fiercest eyebrows in the game. While the paintings on view are great, the museum's true heart lies in the almost too intimate personal effects: her red-boot-clad prosthetic leg, a body cast decorated with a hammer and sickle, colorful dresses inspired by the matriarchal Tehuana people, the toad-shaped urn holding her ashes. (She called Rivera her "toad-frog.")
After stopping for a selfie with a cat posing on a backyard pyramid Kahlo and Rivera built to display pre-Hispanic art, I venture farther into Coyoacán and grab an icy paleta from the 66-year-old Gloria Helados y Paletas ice cream shop. I choose mamey, a tropical fruit that tastes quite a bit like sweet potato pie, then wander through Plaza Hidalgo, from which conquistador Hernán Cortés brutally ruled his empire in the 1520s, and the Jardín del Centenario, which features a fountain with two bronze coyotes. Apart from the "free wifi" signs affixed to the lampposts, it's easy to imagine Kahlo walking these streets.
The lobby of the Condesa DF
For dinner, I'm heading back to Polanco, where I've managed to score a seat at one of North America's most in-demand spots, Quintonil, which was recently ranked No. 12 on the World's 50 Best Restaurants list. Chef Jorge Vallejo, who got his start at the neighborhood's other game-changing restaurant, Pujol, has a light, fresh touch, as evidenced by a tasting menu that includes cactus ceviche with beet and seaweed, squash blossoms with sweet shrimp, sea bass with pineapple and chipotle, turkey in cacao-husk-scented recado negro (a Mayan precursor to mole), and charred avocado tartare with escamoles—the cottage-cheesy larvae of ants harvested from agave roots. It's better than it sounds.

From the world's 12th-best restaurant, I stroll a few blocks to Licoreria Limantour, a cocktail den that in October was ranked a measly No. 13 on Drinks International's 2016 World's 50 Best Bars list. I'm slumming it a bit, but I can't help but relish my nightcap, the Villa de Santa Maria, made with Hennessy VS, Pedro Ximénez sherry, Campari, cherry, and cola—served, as Mayan hipsters have done it for centuries (?)—in a hollowed-out cacao pod.
In which Nicholas sips natural wines, daydreams about his future apartment, and sees the future of Mexican cuisine
I start my morning with an ego boost: At Lalo!, an airy bistro in the hip Roma Norte district, my seat is directly underneath a cartoon octopus by Belgian street artist Dave de Rop, with a speech bubble calling me guapa, or "pretty girl." Hey, I'll take it. I have a guava-pistachio croissant and a catcher's-mitt-size torta de lechón, a pork sandwich that's even more pleasing than the compliment.
Bright, youthful Lalo! fits in perfectly with the new spirit of Mexico City, which is epitomized by increasingly fashionable neighborhoods like Roma Norte and neighboring La Condesa, where I'm staying for the night. The Condesa DF hotel occupies a flatiron-shaped building with a chic triangular atrium and courtyard on a genteel tree-lined street. In these transitioning districts, crumbling old estates are being converted into concept stores and artisanal food halls, and hot interior designers are opening trendy coffee shops and boutiques.
On Plaza Río de Janeiro, which is centered on a bronze replica of Michelangelo's David, I stop into Arróniz Arte Contemporáneo to meet Gustavo Arróniz, who opened his gallery here a decade ago. Like much of the neighborhood, the street calls to mind the more bohemian stretches of Paris or Madrid.
Gustavo Arróniz, gallerist and owner, Arróniz Arte Contemporáneo
"We focus on my generation of Latin American artists, artists between 30 and 40," Arróniz says of his gallery. The current show is made up of installations by Colombian artist Icaro Zorbar, whose nostalgic musings include two record players reaching their arms out across the void to play each other's vinyls and a cassette-tape ribbon sounding eerie melodies as it blows through an electric fan. The show strikes me as poignant and poetic.

Outside, as we pass a succession of Porfirian buildings (a late 19th-century, Paris-inspired architectural style that combined Art Nouveau and Neoclassical motifs, named for the president at the time, Porfirio Díaz), Arróniz comments on Roma Norte's changing face. "This area in the '70s was super, super hard and dangerous," he says. "With gentrification, you have good things and bad things. We're losing the old spaces more and more, but you can still find the mix. These spaces," he gestures at a new condominium squeezed between aging facades, "are just eating them up."
We stop into the stylish Tierra Garat café for a chiltepín fría, a spicy iced chocolate drink made with allspice, achiote, and pequín chilies. Arróniz points across the street at a facade with an exposed patch of bricks, uncovered perhaps during the devastating 1985 earthquake, or simply in the inevitable settling of foundations (this whole city, after all, was built atop a lake).
"Contrast is everywhere—it's a word that defines Mexico City. In this area, you never lose inspiration." —Gustavo Arróniz
"What I love about Mexico City is that, of course, I find art everywhere," Arróniz says. "Unintentional details, like those bricks, look great. This idea of living the passage of time is very in vogue now. It comes from the Japanese idea of wabi-sabi, the beauty of objects in the passing of time."
For lunch, Arróniz drives us five minutes to the neighboring colonia of Juárez, which is fast becoming the capital's next great neighborhood thanks to forward-thinking spots like wine bar Amaya. We order an assortment of Tijuana-raised chef Jair Téllez's light contemporary Baja Californian snacks, such as scallop ceviche and beef tartare with sardines, caper mayo, and crunchy potatoes, as our waitress schools us in the basics of natural wines, which are produced without chemicals and with minimal intervention. We sip Bichi, which is produced at Téllez's family vineyard, about an hour outside of Tijuana, and boasts a yeasty, sour-beer-like funk. "It's almost better not to think of this as wine," she says. "You're expressing a lot more of the terroir, the soil, the water, the altitude, capturing natural yeast out in the environment. It's kind of spiritual in a way."
Inspired by the city's artsier side, I take a 20-minute car ride south, to the edge of Chapultepec, where I join an intimate tour of the house and studio of the late Mexican architect Luís Barragán, who won the second-ever Pritzker Prize in 1980. (You might also recognize his name from a recent New Yorker article about a contemporary conceptual artist who had Barragán's ashes compressed into a diamond, which she then tried to exchange for access to an architectural historian's private archives. Yikes.)
The aluminum facade of the Museo Soumaya
Appointments are a must here, and rightfully so: No room in Barragán's garden-facing urban retreat, finished in 1948, can hold more than a small huddle of guests at a time. The Modernist masterpiece's interiors—an ascetic blend of Mediterranean, pre-Hispanic, and North African influences—contain some of his most recognizable motifs: Catholic icons, horse statues, mirrored balls, cantilevered stairways to nowhere (they make good bookshelves), and peaceful Moroccan water features. But perhaps his favorite tool in the design box is the simplest: light. Sunlight streams through yellow glass, gilding an entire room. It bounces off a single bright pink wall and paints the space. It drapes corners in moody chiaroscuro shadows. This brush with Mexican architecture makes me daydream about south-of-the-border real estate. How do you say pied-à-terre en español?

Back in Roma Norte, I'm set to have dinner at Nudo Negro, a new restaurant from chefs Daniel Ovadía and Salvador Orozco. I begin with a walk up the staircase to the mezzanine open kitchen. The entire staff shouts "¡Buenas noches!" in unison and then makes me an amuse bouche of a duck skin gordita with fresh cheese, Sriracha, ancho and guajillo chilies, and cinnamon—quite a production for a single bite of food.
"We want people to remember their history, because in this city, it's easy to forget."
I head back downstairs for an onslaught of dishes that remix Mexican flavors using international preparations inspired by Ovadía's world travels: creamy pig's-head pozole appears in a xiaolongbao soup dumpling; wasabi mayo and Indonesian sambal liven up a chargrilled oyster topped with crispy beef shoulder and bone marrow; Michoacán-style mole tops a grilled octopus yaki onigiri.
"With Nudo Negro, we wanted to break everything," says Ovadía over a tabletop grill with Mexican Wagyu beef searing on a bed of smoldering avocado leaves, like some nouveau take on a fajita. "At the beginning, everybody thought I was betraying Mexico by combining, say, mole with something Chinese or Vietnamese. We used to cook for the critics—now we're cooking for ourselves and the customers." It's not lost on me that Queen's "I Want to Break Free" is playing over the stereo.
A waitress at Churrería El Moro
After dinner, I work off the dozen or so forms of carbs—which also included Buffalo-style pig ears, oxtail bao buns, and duck, almond milk, and oyster mushroom dumplings—with a 15-minute walk north to Juárez. The unmarked subterranean Xaman Bar, recently ranked the best-designed bar in the Americas, is an ode to ancient shamanic culture. Upon entering, I face a sleek cabinet of curiosities—bonsais, terrariums, mummified baby crocodiles. The air is thick with the smoke of thyme, cinnamon, and rosemary, as bartenders shake and stir cocktails made with chilacayote squash, copal tree resin, oregano-like epazote, and sal de gusano (Oaxacan agave worm salt), served in hand-carved onyx cups or hollow gourds. Over my El Curandero—mezcal, dry curaçao, Aperol, lemon juice, fresh cilantro, agave syrup, tonic, and Tajín chili salt—I strike up a conversation with Indian-French bartender Abyshan Karuna.

"We want people to remember their history," he says, "because in this city, it's easy to forget." This old-meets-new vibe seems to seep into every facet of contemporary Mexican culture, and this bar perfectly captures that ethos: looking backward at its rich pre-Hispanic history, looking outward at global trends, looking inward at what makes Mexico City and its people tick. I'm a bit moved by it all. Or maybe that's just the mezcal talking.
Hemispheres executive editor Nicholas DeRenzo is still catching his breath from walking around in the super-high Mexico City altitude.
Around the web
3 under the radar places to travel to in October
For travelers who enjoy cooler temperatures and fall festivals, these are the perfect under-the-radar destinations to check out this October.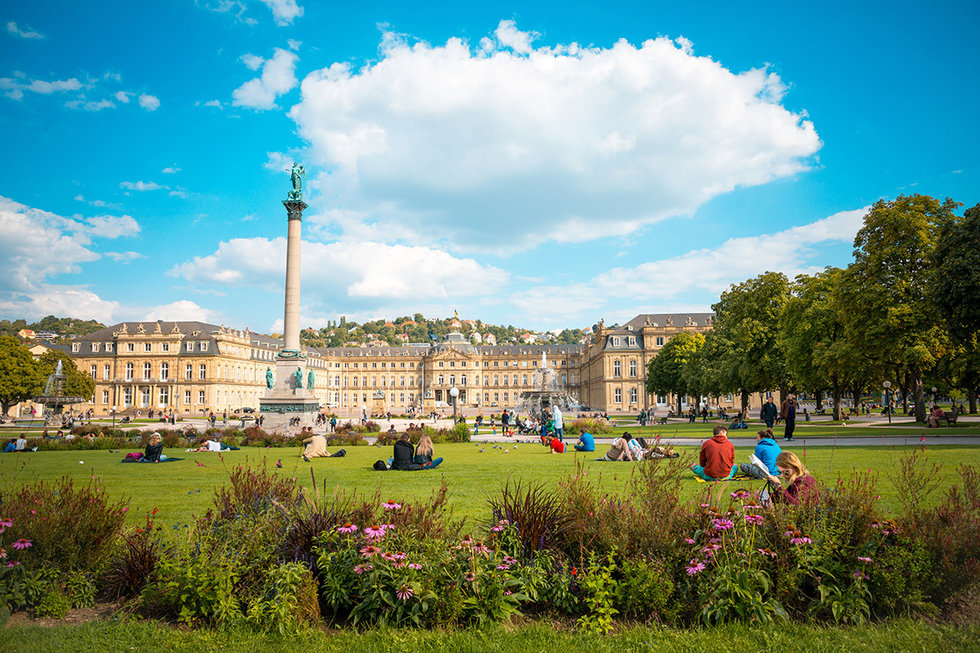 Stuttgart, Germany
Head to Stuttgart in Southern Germany to experience a combination of German culture and a passion for fast cars and innovation. Here, you'll also find the country's second largest beer festival. It's considered the ideal home base for exploring the Black Forest mountain range and its surrounding towns. Throughout the city, historic government buildings coexist with contemporary architecture with green spaces and parks galore. Germany's sixth largest city is also home to the Porsche and Mercedes-Benz headquarters, both of which have impressive automobile museums that are open to the public.
What to do
The main event attracting visitors in October is the Stuttgart Beer Festival. Second in size only to Munich's Oktoberfest, this fairground-style festival presents more activities for all ages. There are still plenty of beer tents for adults, as well as theme-park style rides for kids. Everyone will enjoy the authentic German food stalls, music and dancing.
Stuttgart is also home to two car museums, the Mercedes-Benz Museum and the Porsche Museum. You don't have to be a car buff to enjoy their contemporary architecture and elegant interiors, both of which feature impressive collections of pristine historic cars. Visit Market Hall Stuttgart in the city center to peruse booths and stalls from local farmers, restaurants, producers and artisans. Another unique Stuttgart attraction is the Wilhelma zoological-botanical garden, which houses the largest collection of exotic animal and plant species in Europe. Spend a leisurely afternoon strolling through Wilhelma's many gardens and footpaths, which were previously a king's private retreat.
Getting there
Our Star Alliance™ partner airlines offer service to Stuttgart (STR) from multiple U.S. cities, including direct flights from New York/Newark (EWR).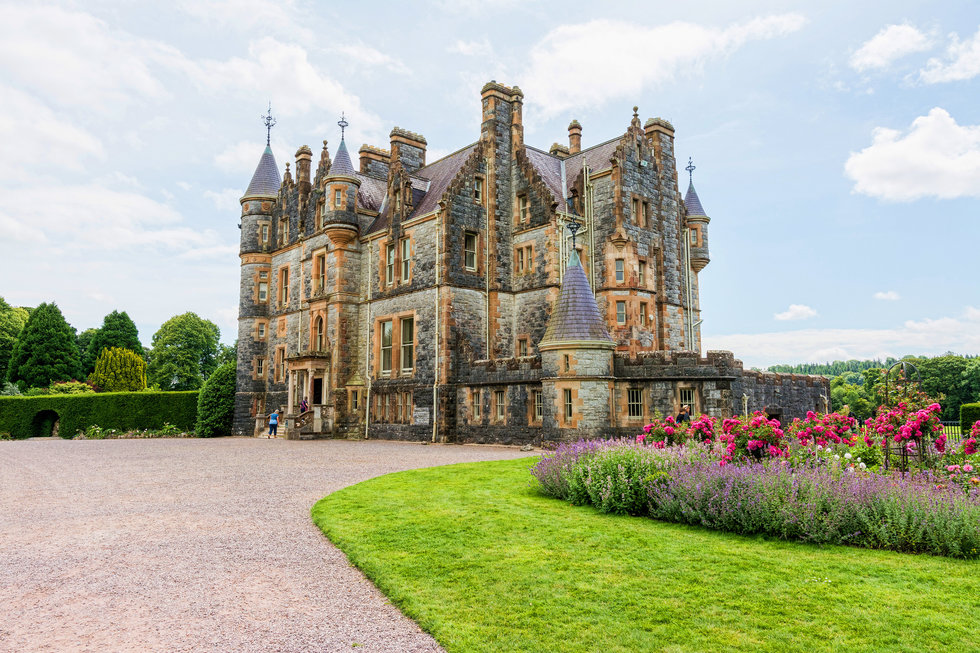 Cork, Ireland
Jazz, food and friendly locals in Ireland's unofficial capital
Often overshadowed by Dublin, you might be surprised by everything that Ireland's second-largest city has to offer. Some even refer to Cork as the unofficial capital of Ireland. The city's smaller footprint makes it easier to navigate, and Cork's genuinely friendly locals are more than happy to rub elbows with visitors at its cozy pubs and restaurants. Cork was even recently named the world's third friendliest city by Condé Nast Traveler, and October is an especially good time to visit. Cork's long-running jazz festival brings international talent and well-known acts to the stage. Lastly, Cork is known as Ireland's food capital thanks to its many world-class restaurants and delicious local specialties.
What to do
The Guinness Cork Jazz Festival held at the end of October gets a little bigger and better every year. The music festival has been running since 1978 and welcomes famous talent and up-and-coming jazz performers alike. It kicks off with a jazz parade that winds its way through the city streets. If you're not a jazz enthusiast, The Fringe Festival runs in parallel with live theater and musical performances from other genres.
The heart of the city's lively food scene is the English Market, an 18th-century covered market that's Ireland's most famous food emporium. Shop for produce, meat and other provisions alongside Cork's chefs on the ground level, or sample traditional Irish fare at restaurants on the second floor. After you've had your fill, make your way to one of Cork's most popular and peculiar attractions — Cork City Gaol — a castle-like building that was once a 19th-century prison. Ireland's famous Blarney Castle (and home of the Blarney Stone) is also just a 20-minute drive from Cork.
Getting there
United and our Star Alliance™ partner airlines offer services to Cork (ORK) from multiple U.S. cities.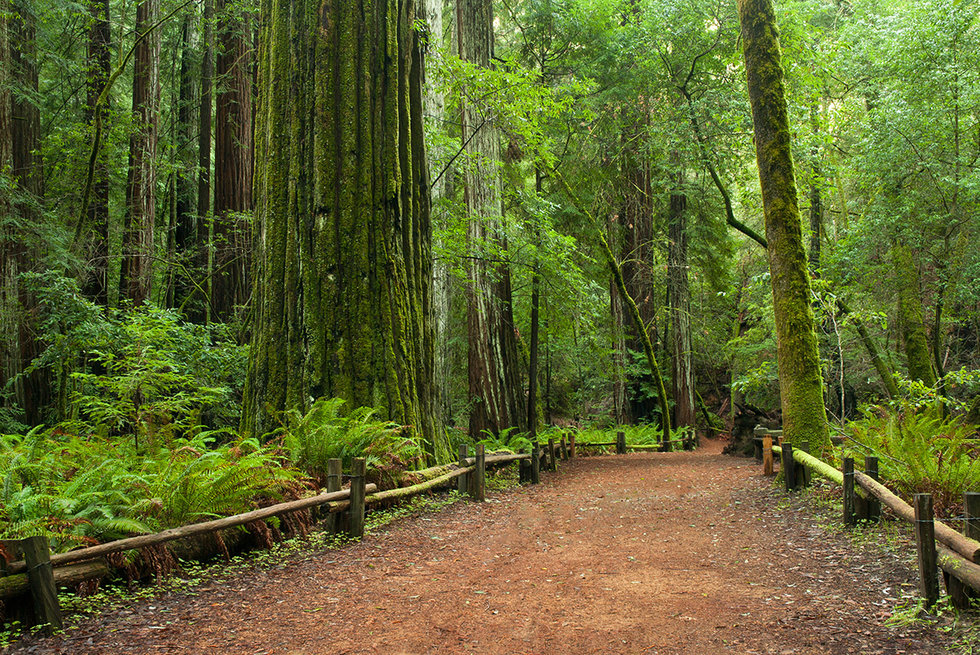 Guerneville, California
An underrated Sonoma destination with rustic charm
Though Sonoma welcomes fewer visitors come October, wine country is a popular year-round destination. Do as the locals do and head to Guerneville for a charming wine country getaway, just a 90-minute drive from San Francisco. This rustic ex-logging town in the Russian River Valley has welcomed several new restaurants, art galleries and shops over the last few years. Spend your time visiting tasting rooms at the many nearby wineries. Stroll underneath majestic coastal redwoods in the 806-acre state park just a few minutes from town, or pop into the eclectic storefronts along Guerneville's Main Street. This casual, unpretentious town is an ideal destination for a couple or a relaxing getaway with a group of friends.
What to do
Guerneville sits in the heart of the Russian River Valley, where pinot noir and chardonnay grow plentifully in the cool climate. More than 50 wineries are within a 20-minute drive. Between established Champagne houses like Korbel to the many family-owned wineries dotting the region, you can easily spend a day or two sampling the region's wines while taking in the valley's scenic vineyards. Beer lovers can make the short trip to Russian River Brewing Company, one of California's most well-known craft breweries.
Back in town, enjoy the retro vibe strolling along Guerneville's Main Street. From antiques and used books to clothing and collectibles, you'll find an eclectic variety of shops and boutiques. The Main Street dining scene has many options, including San Francisco-inspired farm-to-table bistros and more casual, laid-back eateries with live music. To see the nearby redwood forest, head north, just a short drive to the Armstrong Redwoods State Natural Reserve. The reserve has many self-guided trails ranging from an easy one-mile walk to a more strenuous nine-mile hike. The Russian River runs right next to Guerneville, where outdoor adventurers will enjoy fishing, kayaking or swimming.
Getting there
United offers service to San Francisco (SFO) from multiple U.S. cities. Guerneville is a quick 90-minute drive from San Francisco.
United and Special Olympics
Taking inclusion to new heights
Our shared purpose is to connect people and unite the world — and no organization better embodies that principle than Special Olympics.
Learn more
What to do in Zurich
Passion Passport is a community-based website that tells meaningful travel stories and facilitates global connections. Our team hails from across the United States and Canada and is always up for an adventure. To learn more about where we're going and what we're doing, visit our website: PassionPassport.com
On the surface, Zurich, Switzerland, is known for banking and finance — but those who dig a little deeper discover just how enchanting the city really is. If you have the opportunity to visit, check out some of our favorite spots in this charming, upscale destination.
Enjoy the view
Known for its scenic environments and outdoor attractions, Zurich is a perfectly walkable city. The waterfront is also a great location for picnicking and sailing. To refuel after your lakeside adventures, head to one of the area's charming restaurants — we loved Seerestaurant Quai 61 and Fischers Fritz.
After you've refueled, embark on a shopping trip for Swiss goods and souvenirs in Bahnhofstrasse, a thoroughfare that connects Lake Zurich with the city's main railway station. Home to an array of boutiques and department stores, this area presents countless opportunities to soak up the surrounding views.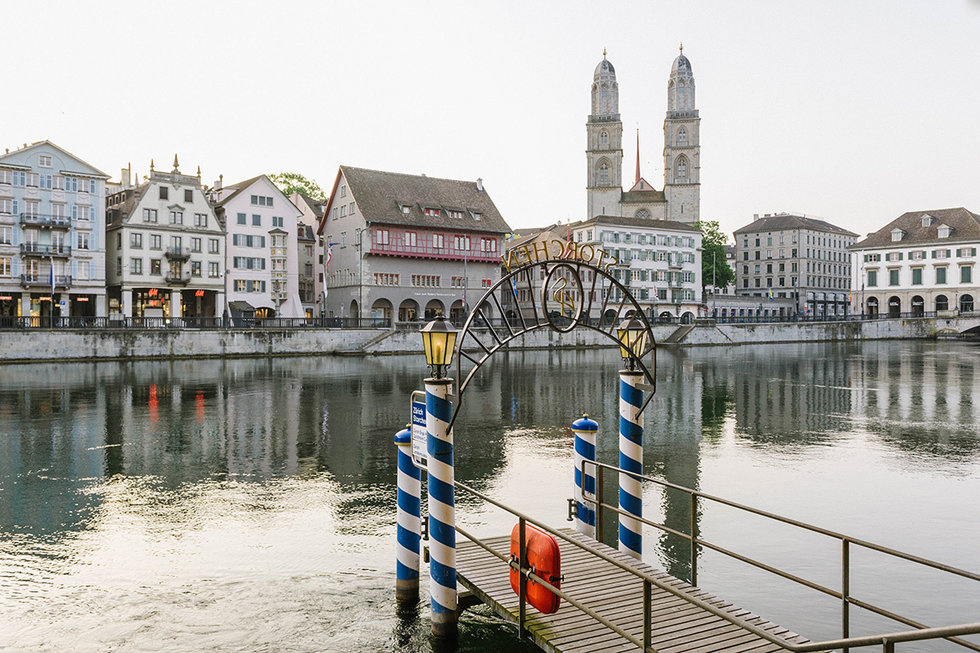 Since Bahnhofstrasse is a highly popular locale, you'll get a more intimate experience if you venture off of the main thoroughfare and explore the areas of Augustinergasse and Rennweg Street. While they are home to a number of beautiful shops, they also acted as the city's most significant streets during the Middle Ages. Today, the popular areas are filled with boutiques, but photographers will attest that the historic, pastel buildings are now the streets' biggest draw.
For a closer look at Zurich's history, visit one of the city's most famous landmarks: the Grossmünster Cathedral, a Protestant church dating back to 1100. If you climb to the top of one of the building's two towers, you'll be greeted with views of Zurich's lake and rooftops beyond.
Another one of Zurich's famed churches is St. Peterskirche, which also happens to be the oldest in the region. Built in the ninth century, St. Peterskirche is home to the largest clock face in all of Europe, measuring 28.5 feet (8.7 meters) in diameter. The tower also features five bells that date back to the late 1800s. Visitors can explore the stunning clocktower and tour the church's minimal — yet historical — interior, which features remnants of a medieval mural.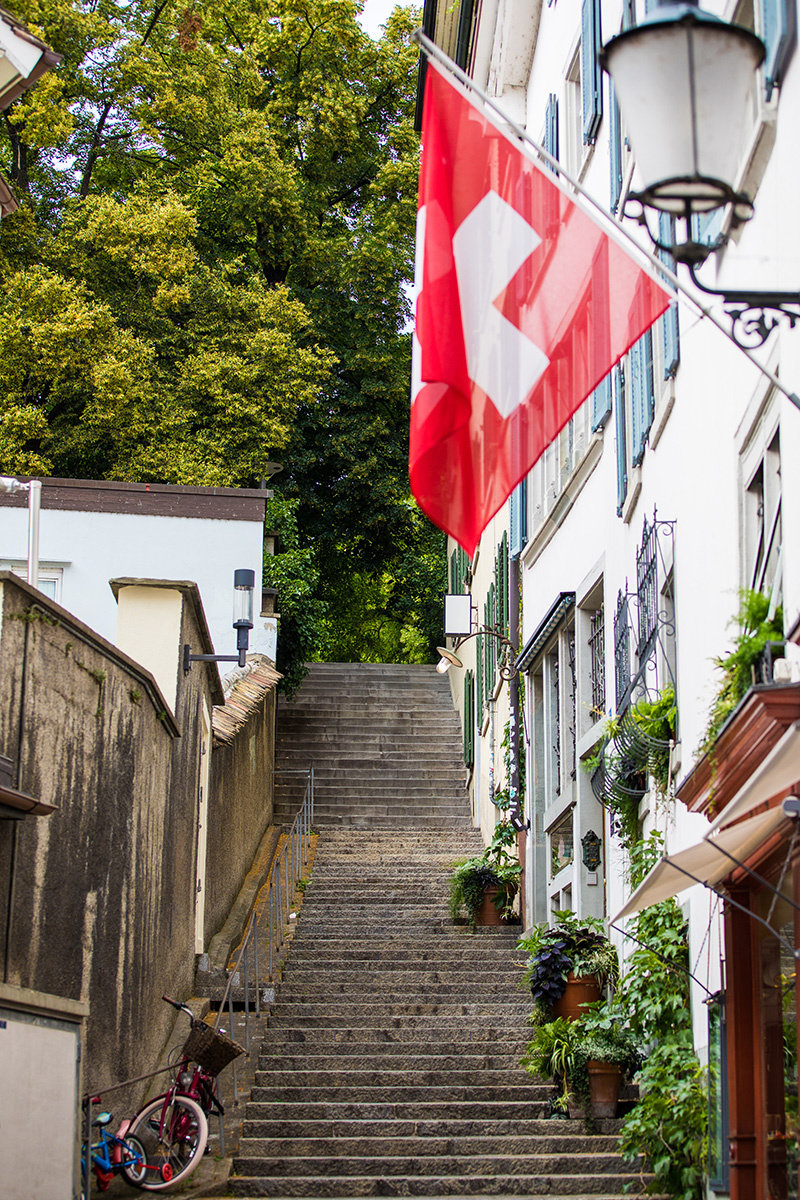 Swiss flag along stairwell in Zurch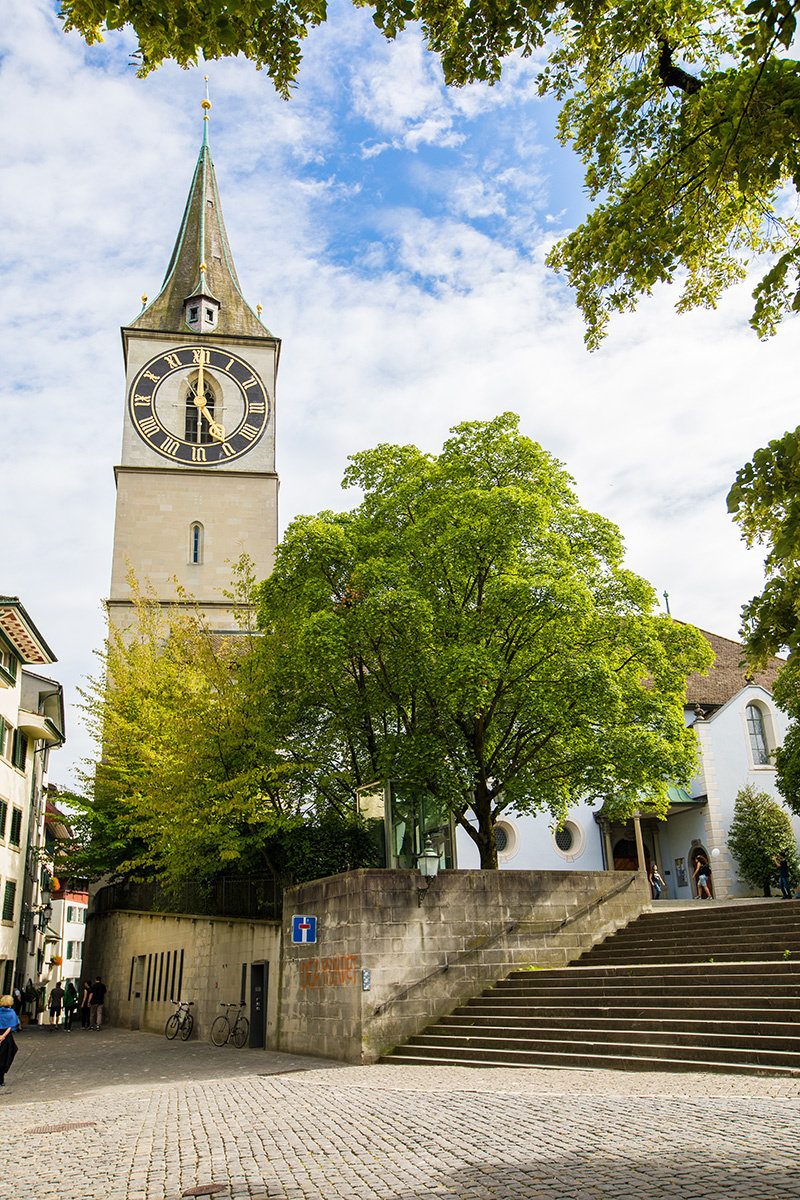 St. Peterskirche in Zurich
Taste the traditions

No visit to Switzerland would be complete without sampling the country's sweetest delicacy — chocolate. Zurich's famous confectioner Confiserie Sprungli is a dream for visitors with a sweet tooth. With a legacy of over 175 years, the shop's popularity endures with delicious handmade desserts ranging from truffles to cakes.
Another favorite of ours is Zeughauskeller, a locale serving traditional Swiss cuisine and local beer. Built in 1487, Zeughauskeller is also historically significant, as the building was initially used to store weapons in medieval times — though in 1926, it evolved to be a welcoming social spot for hungry patrons. As an added bonus, the menu is traveler-friendly — meaning it's written in eight different languages — and includes Zurich specialities like zürcher geschnetzeltes (sliced veal in gravy) and rösti (Swiss hash browns).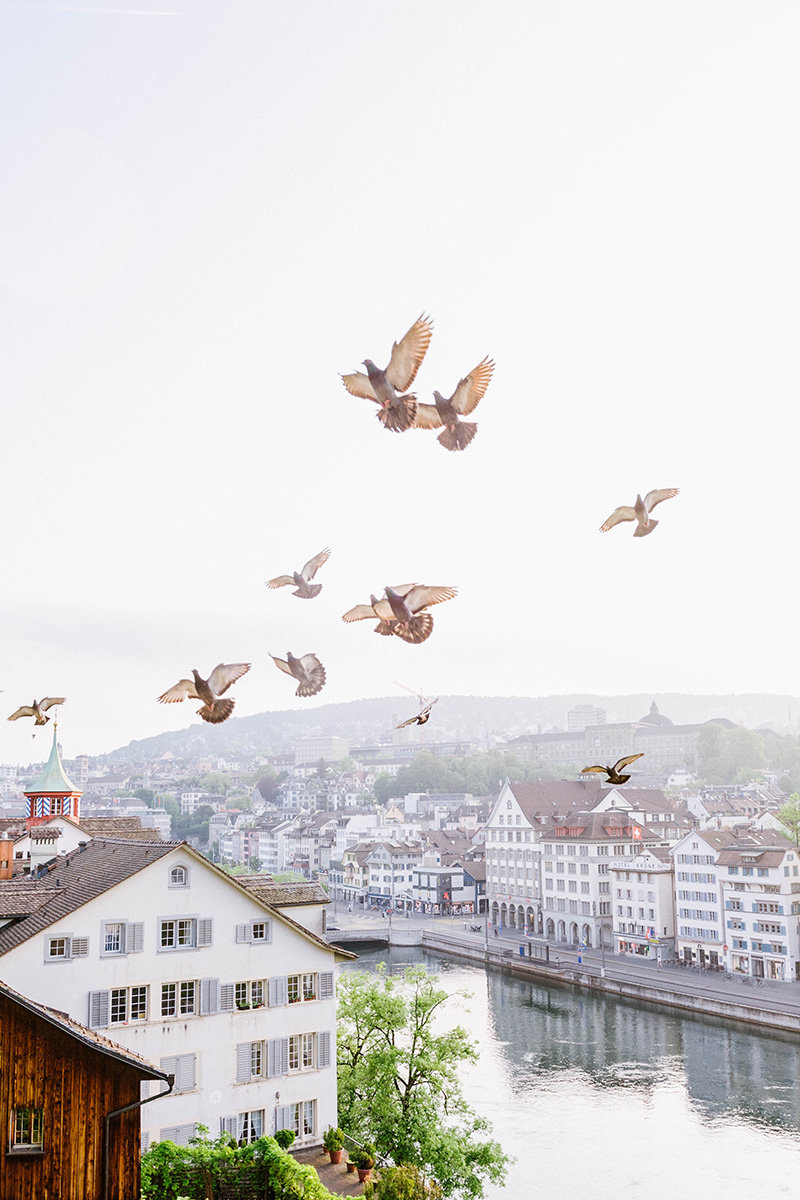 Bask in beauty
After taking in Zurich's stunning sights, you might want to view them from an entirely different perspective. If that's the case, consider embarking on a Limmat River Cruise. While riding a motorized boat along the Limmat River, you'll pass the quaint features of Old Town and Lake Zurich — so be sure to bring your camera along! A round-trip cruise lasts about 50 minutes and costs 4.40 CHF (roughly 4.43 USD) for adults.
Regardless of what time of year you visit, Zurich always has plenty to offer.
Great places to enjoy a Fall weekend
Just because summer is nearly over, it doesn't mean that the travel season is over. Cities across America continue their efforts to attract autumn tourists wanting to take a trip somewhere new. Here are seven cities that offer plenty of things for you to do over a weekend.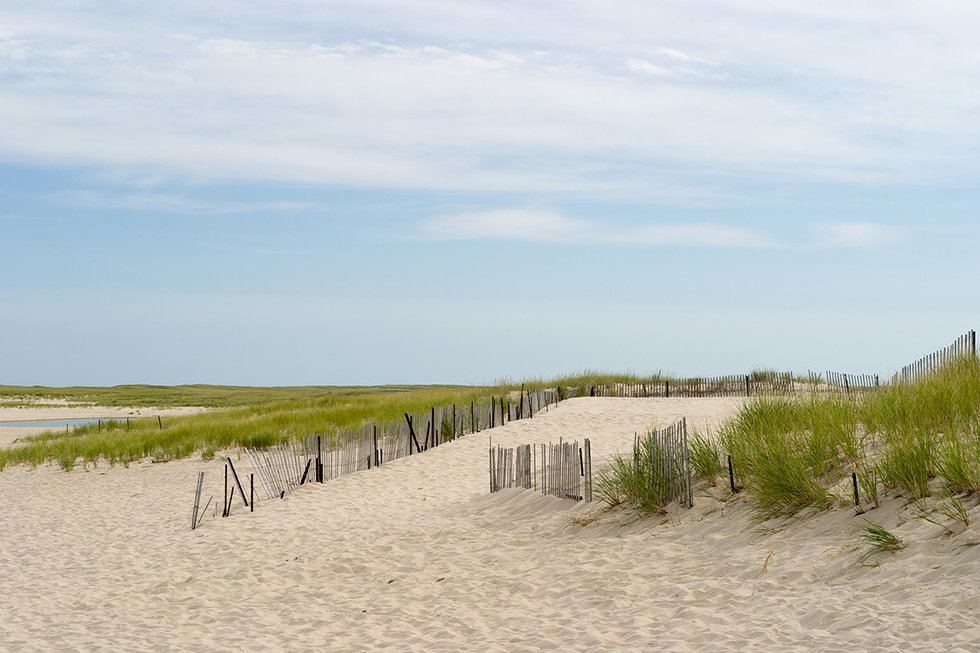 Cape Cod, Massachusetts
This region, located on a hook-shaped peninsula, is known mainly for its beaches and busy summer season. While fall is still warm enough to visit the beach, there's even more to do with less crowds and no "Cape traffic". There are plenty of fall festivals to choose from to celebrate the season. From the 6th Annual PumpkinFest to Martha's Vineyard Food and Wine Festival — there is no shortage of events. Additionally, take a free, self-guided walking tour on the 1.6 mile Kennedy Legacy Trail, which celebrates the role the family played in the history of Hyannis and Cape Cod. Or visit the Hyannis HyArts Cultural District, home to local artists, galleries, concerts, theatrical performances and classes year-round. Indulge in the bounty of the sea at restaurants like Hyannis institution Cooke's Seafood, known for its fried clam strips, or Ocean House if you want to enjoy a meal with a view.
Denver, Colorado
The Mile High City has recently become one of the hottest craft brew cities in the country. Be sure to check a few out on the Denver Beer Trail, which covers more than 100 brewpubs, breweries and taprooms. Beer lovers should plan their trip around the Great American Beer Festival that takes over Denver in September with brews from 800 breweries. Take a stroll or a shuttle bus down the 16th Street Mall and indulge in outdoor cafes, shopping and the D&F Tower, a two-thirds replica of the Campanile of St. Mark's in Venice built in 1909. Depending on the venue's schedule, you can also catch a concert at the city's famous Red Rocks Park & Amphitheatre or hike the trails around the park which is especially beautiful in the fall. Other must-see places include the Colorado Railroad Museum, Denver Union Station and Punch Bowl Social, a restaurant and entertainment venue that used to house the old Stapleton International Airport's air traffic control tower.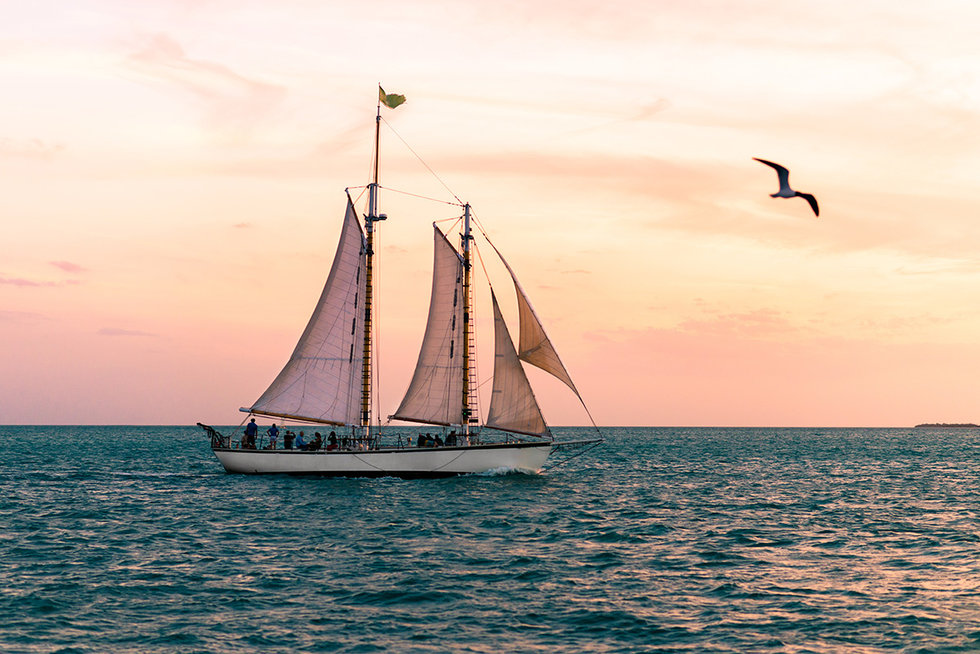 Key West, Florida
Florida's southernmost point — a mere 90 miles from Cuba — is known for its diving, snorkeling and beaches. And visiting during the fall means the humid summer months are over, bringing cooler ocean breezes and refreshing water temperatures making outdoor activities great options. Go on a sunset cruise, take a tour of the island on a wave runner, participate in a pub crawl or rent a moped, a scooter or a bike to explore the Keys. Sunbathe at beaches like Fort Zachary Taylor, an 87-acre state park that is home to a pre-Civil War Fort. And make sure to visit author Ernest Hemingway's home, where he lived from 1931 to 1939 and where he wrote a few classics including the novel, To Have And Have Not.
Memphis, Tennessee
The tagline for this Southern city is the Home of Blues, Soul and Rock 'n' Roll. You can hit iconic locations covering all three by visiting the Blues Hall of Fame, the Stax Museum of American Soul Music and Sun Studio, the birthplace of Rock 'N' Roll. Walk down the city's iconic Beale Street, where you can check out bars, restaurants, clubs and shops. Take a cruise on a Memphis Riverboat and indulge in a barbecue dinner at the famous Rendezvous. Cooler temperatures also mean a variety of festivals to choose from, including Gonerfest, — Goner Records' annual music festival —Mempho music festival, Memphis Pride Festival and more. And no visit to Memphis is complete without visits to the National Civil Rights Museum at the Lorraine Motel where Dr. Martin Luther King Jr. passed away and Elvis Presley's Graceland.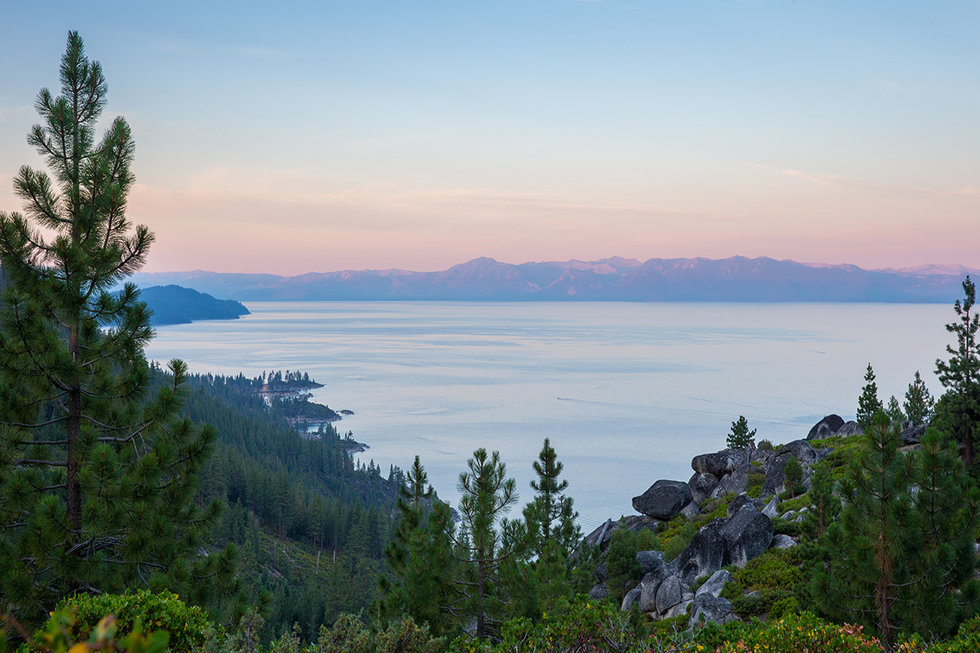 Lake Tahoe, Nevada
Located 154 miles north of San Francisco, this region is mostly known for ski resorts like Squaw Valley, home of the 1960 Winter Olympic Games. But there are still plenty of things to do in the fall with fewer crowds and off-season specials with lower prices. For example, take a hike along the 1.9-mile Lake of the Sky Trail, ride on the M.S. Dixie II Paddlewheeler or play a round of golf at the Lake Tahoe Golf Course. But the best way to take in all that Lake Tahoe has to offer is to do the 72-mile most beautiful drive in America, where you can take a ride on the Heavenly Gondola, visit the historic Donner Memorial State Park or try your luck at the Crystal Bay Casino.
Shenandoah National Park, Virginia
Shenandoah National Park is located 124 miles west of Washington, D.C. and one of the best places in the country to enjoy fall foliage along the 105-mile Skyline Drive. View the leaves changing colors and enjoy beautiful scenery by going on a hike in the park — home to 101 miles of the Appalachian Trail along the ridge of the Blue Ridge Mountains. Take a guided tour through Luray Caverns, a series of large rooms with 10-feet-high ceilings, stone columns and pools. Go horseback riding or do a tour of the Blue Ridge Whisky Wine Loop, which showcases the region's wineries, a whiskey distillery, breweries and dining.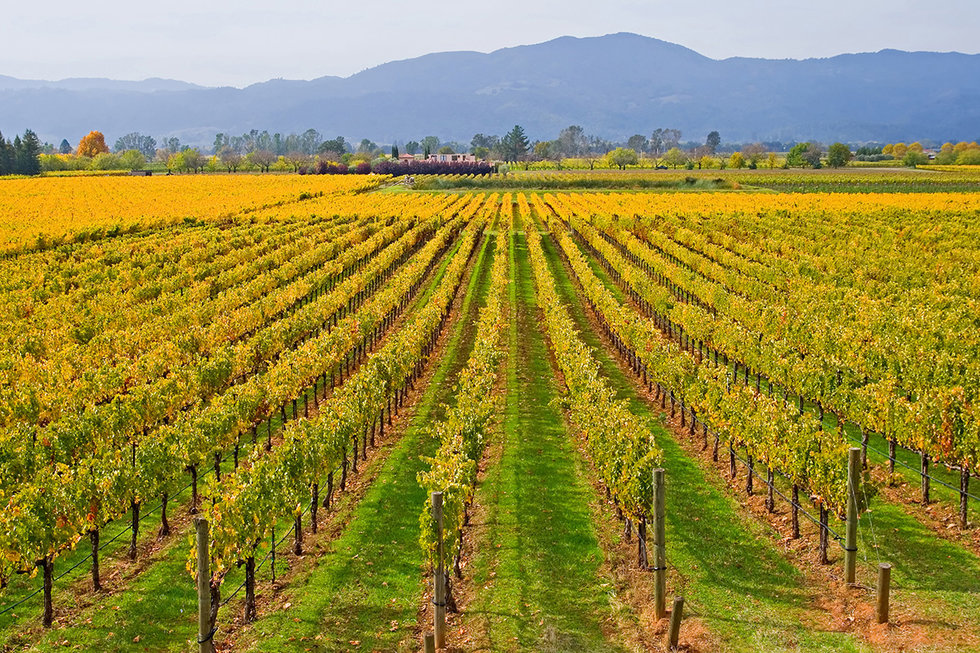 Napa, California
It's a given that you'll do a wine tasting or two in this world-famous region, though keep in mind that during fall months, wineries tend to close by 5 pm so plan to start early. And even if wine tasting isn't for you, witnessing the fall foliage while driving on the Silverado Trail from Napa to Calistoga is worth it. Or indulge yourself by visiting one of Calistoga's wonderful day spas, play a round of golf at the Vintner's Golf Club in Yountville or take a sunrise hot air balloon ride. There are no shortages of delicious restaurants — the valley is home to six Michelin-starred restaurants, including Chef Thomas Keller's French Laundry. Or you can scout out the next generation of dining talent at the Culinary Institute of America's The Restaurant at CIA Copia. If you're looking for a unique wine experience, consider doing the Art in the Afternoon tour at the Robert Mondavi Winery in Oakville, which pairs a tasting with a tour of its world-class collection.
Getting there
When you've decided where to go for your Fall weekend getaway, visit united.com or us the United app, and share your story on social media with the #myunitedjourney hashtag.
We view New Jersey's success and ours inextricably linked
As a proud resident of the New Jersey and New York area for the past thirty years, I know firsthand how vitally important Newark Liberty International Airport is to the success of the communities and families throughout the state – the jobs it creates, the economic activity it generates and the businesses and people it connects to markets around the globe.
We are one of the top ten employers in the state, with 14,000 employees as part of the United family and are Newark Airport's largest airline, together with our Star Alliance partners, account for more than two-thirds of both total flights and passengers. It's obvious that keeping Newark competitive requires a competitive United Airlines.
That's why we've invested more in Newark Airport than any other airline, making both our service and the airport better. We've committed $2 billion in unsubsidized airport investments since 2000 and nearly $400 million over the past two years alone.
Not only are we giving back at the airport, but we are also supporting the communities we call home. This July, we announced two new partnership grants totaling $1 million for the cities of Newark and Elizabeth supporting the Community Foodbank of New Jersey and Urban League of Essex County. These grants will greatly expand opportunities in each city, helping hundreds of young people and adults on the path to meaningful carriers and economic mobility. This commitment complements our longstanding support across New Jersey, from schools to local shelters, to vital community anchors such as the Newark Museum, the Liberty Science Center and New Jersey Performing Arts Center.
We view New Jersey's success and United's as inextricably linked, which is why the negative tone that's been adopted recently has been extremely disappointing. I am determined to get us back on the right track.
Case in point: the discussion regarding our recent decision to transition some of our operations from ABM Aviation to United Ground Express (UGE) has been unfair. Let me clarify a few things.
The current contract held by ABM was up for renewal and we began a competitive bidding process in order to improve our customers' experience at Newark Airport. After our review, we determined that UGE was the right vendor to achieve this for United's passengers and in turn, our overall operation at Newark airport.
To date, we've hosted seven job fairs and received hundreds of applications, many from current talented ABM employees and, we expect our employment figures to remain where they were before the transition to UGE. These newly created jobs will be represented by IAM, one of our union partners.
As a company we believe it's appropriate for the state to determine the minimum wage and as a good corporate citizen we continue to observe and comply with all applicable federal, state and local laws and regulations. We remain committed to treating all of our employees fairly, providing them with competitive compensation and benefit packages which feature a progression wage scale, paid time off (PTO), double-time holiday pay and company subsidized health care plan for full-time employees. Under UGE, employees also receive United flight benefits, which is a notable and unique addition to our employees' overall compensation.
United is important to the region. Without United's continuing investment in the airport, not only would jobs be lost, but also it would be a major blow to the state's economy and to the New Jersey taxpayer. We pay local taxes; the Corporate Business Tax (which was increased earlier this session); and the jet fuel tax and in addition, we pay more than $400 million a year in rates, charges and fees to the Port Authority to fund operations and infrastructure development at Newark airport. All told, United pays our fair share and creates nearly $16 billion in economic output in New Jersey and we're very proud to be doing our part to drive the New Jersey economy.
The stakes are too high for this issue to be turned into a political football and subject to overheated, misleading rhetoric.
We care deeply about our employees, our customers and our state and take our responsibilities as a good corporate citizen very seriously. We're determined to remain competitive so we can continue offering the service and standards our customers and this community deserve. United is proud to call Newark home, I hope you'll support our efforts to continue investing and growing in the great state of New Jersey.
Introducing Better Boarding
The feedback from customers and employees was clear: we needed to improve our boarding process. As part of our ongoing efforts to put customers at the center of everything we do, we identified boarding as an opportunity to improve the airport experience. We tested a variety of different boarding processes on thousands of flights across multiple airports. Best practices emerged from each test, and combined, they now form what we are calling "Better Boarding".
Better Boarding consists of three key improvements

Less time in line:
By reducing the number of boarding lanes, there is more space for customers to enjoy the gate areas, many of which have been completely remodeled with more comfortable seating and in some airports, the ability to have food and drinks from within the airport delivered directly to the gate area. Over the years, we have invested millions of dollars in our terminals, and now with less time spent standing in line, customers will have more time to dine, shop, relax, work or enjoy a United Club℠.
Simplified gate layout
Say goodbye to the five long lines we see today
Group 1 will board through the blue lane.
Group 2 will board through the green lane, followed by groups 3, 4, and 5.

Late arriving customers in Group 1 and 2 will use the blue lane.
Customers in groups 3, 4, and 5 always use the green lane.
Better information:
We are providing customers with more information throughout the boarding process so that they feel more at ease, and more equipped with the latest information about their flight. Customers with the United app can receive a push notification once their flight starts boarding. Customers will only receive the notification if they've opted in for push notifications and have a mobile boarding pass in the app's wallet.
Enhanced communications
Be in the know about boarding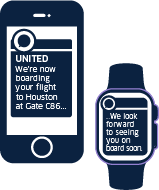 Customers will receive boarding notifications through the United app (if they've opted in for notifications).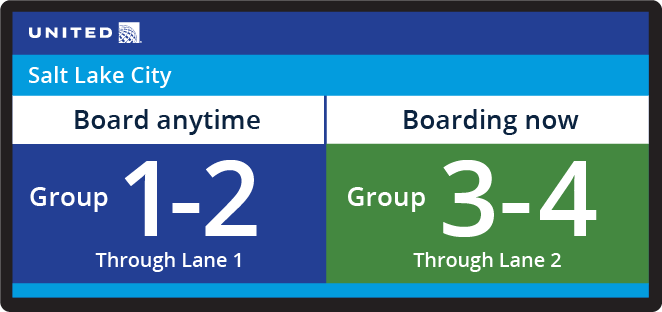 Improved gate area digital signage to guide customers through boarding.
Balanced groups and better recognition:
United MileagePlus® Premier 1K® customers will now pre-board and United MileagePlus Premier Gold customers will be boarding in Group 1. For more information on our boarding groups, visit: https://www.united.com/web/en-us/content/travel/airport/boarding-process.aspx
Improved premier customer recognition
We're happy to make them happy

Improved premier recognition and better positioning of customers to create balanced boarding groups.
The new Better Boarding process is just one of the steps we are taking to improve the customer experience. We will continue to collect feedback from customers on ways we can further improve boarding and you may receive a post-travel survey to tell us more about your experience
Towns in the U.S. with unusual names
You don't have to travel to Timbuktu or Dull, Scotland to check out a uniquely named place — there are plenty in the United States. It's true that you might not find much to do in Boring, Oregon, or anything peculiar about Peculiar, Missouri — and who wants to go to Hell, Michigan? But there are even more places with strange names worth seeing.
Lake Chargoggagoggmanchauggagoggchaubunagungamaugg, Massachusetts
And you thought "supercalifragilisticexpialidocious" was a mouthful. The 45 letters in the name of this lake in Webster, Massachusetts, makes it America's longest-named place. The lake's name means, "English knifeman and Nipmuck Indians at the boundary or neutral fishing place." Hundreds of pricey homes on its shoreline can be seen during a ride aboard the Indian Princess, one of America's last authentic paddle wheel boats. For those looking to do more than laze along the shorelines, unique fishing spots and a range of water activities are popular attractions in this town. The nearest airports are Boston and Hartford/Springfield (Bradley), each a 75-minute drive away.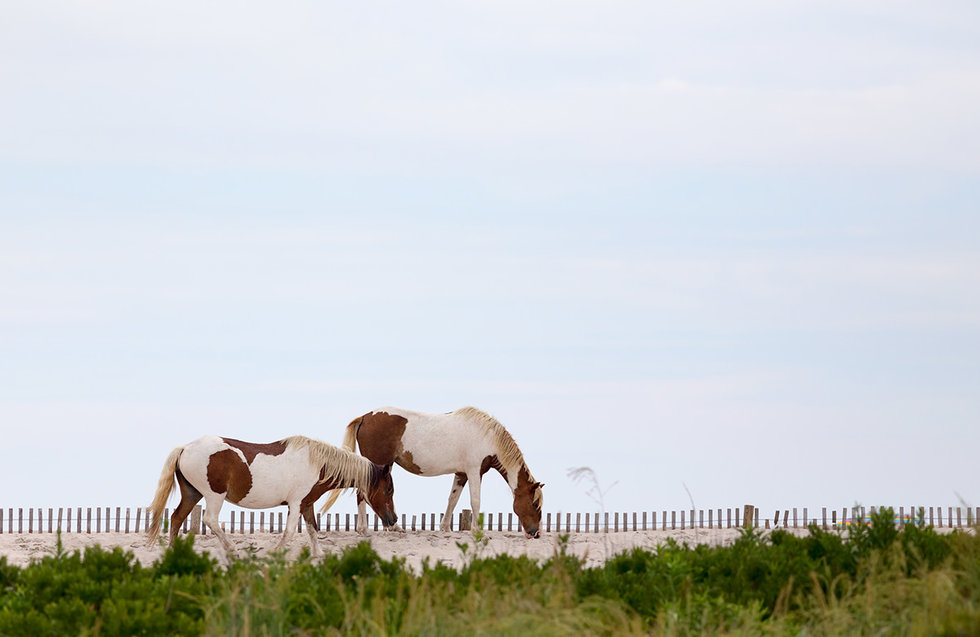 Chincoteague, Virginia
This easternmost town in Virginia, with a name derived from its Native American name, is the southern gateway to Assateague Island National Seashore, best known for its wild horses. About 150 Chincoteague ponies, which stand only four-and-a-half feet tall, roam the island where visitors also can tour Assateague Lighthouse, a candy cane-striped 1867 national landmark that stands 142 feet tall. The nearest airport to Chincoteague is Norfolk, Virginia, approximately a two-hour drive away.
Kalamazoo, Michigan
The Glenn Miller Orchestra's "(I've Got a Gal in) Kalamazoo" was the #1 hit song of 1942, putting the Michigan town on the map. How can you not like a song with lyrics like, "I liked her looks / when I carried her books / in Kalamazoo"? Even now, it's performed by the Western Michigan University marching band at football games. The college town is also known for being home to prestigious Kalamazoo College, many brewpubs, the nearby wine village of Paw Paw and the Gilmore Car Museum. United flies to Kalamazoo/Battle Creek International Airport.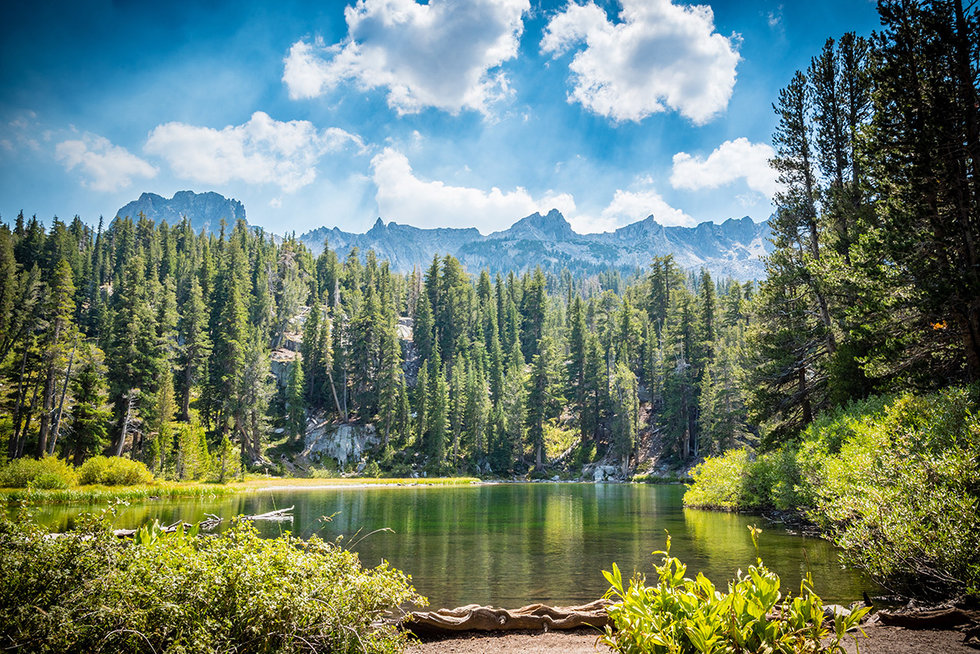 Mammoth Lakes, California
Mammoth Lakes was named after the Mammoth Mining Company, which brought it into existence as a gold rush boomtown. It's a fitting name because it also describes the mammoth-sized Sierra Nevada mountains that surround it, including the famed granite rock faces of nearby Yosemite National Park. Mammoth Lakes has emerged as one of America's leading destinations for trout fishing, hiking, mountain biking — and most of all — snowboarding and skiing. The Mammoth Ski Museum is a big draw. United flies into Mammoth Yosemite Airport from San Francisco December through April.
Wahoo, Nebraska
It's not a tech company or an expression of joy. Wahoo is a town named after the native eastern wahoo shrub. The town of 4,500 is best known for being named "home office" of the David Letterman Wahoo Gazette Top-10 List after town boosters bribed Dave with a wall clock made of cow dung and free checkups at Wahoo Medical Center. Wahoo Creek feeds into the town's biggest attraction, Lake Wanahoo, where you can hike, kayak, fish and camp. The nearest airport is in Omaha, Nebraska, a one-hour drive away.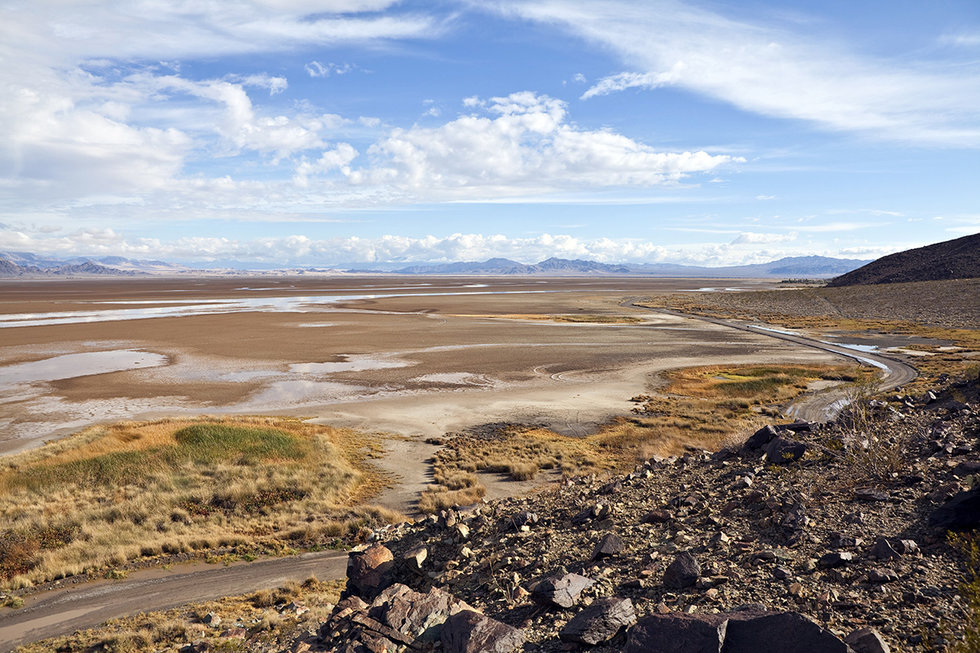 Zzyzx, California
This spot in the Mojave National Preserve is last on any alphabetical list of places and not far behind on any list of Southern California hotspots (except literally in the heat of summer). Many drive past Zzyzx Road on road trips from Las Vegas to L.A., but few know what's at the end of the road or the history behind the small town. Today, the only thing you'll find there, after taking Zzyzx Road off I-15, is the California State University-run Desert Studies Center on the land of a former hot springs resort. But the hiking is a treat if you like desert-mountain solitude. The nearest airport is an 80-minute drive away in Las Vegas.
Getting there
United Airlines flies to these places or to airports within a two-hour drive. MileagePlus® Rewards can help pay for your accommodations. Go to united.com or use the United app to plan your trip,
Spending a week in Iceland
Passion Passport is a community-based website that tells meaningful travel stories and facilitates global connections. Our team hails from across the United States and Canada and is always up for an adventure. To learn more about where we're going and what we're doing, visit our website: PassionPassport.com
Iceland is a place of incomparable beauty. We recently visited some of the country's most popular destinations and explored the stunning landscapes that it is most known for. If you have the opportunity to travel to this country full of otherworldly views, be sure to check out some of our favorite places.
Visit the capital city
Reykjavík may not be a large city, but it still offers plenty to do and see. The capital's relatively small size makes it easy to visit its most notable attractions on foot or by bicycle. Architecture enthusiasts should stop by Harpa Concert Hall to marvel at the iconic glass building, while music lovers should check out the hall's events and enjoy its array of shows, such as Iceland's Symphony Orchestra performances.
For great photo opportunities and gravity defying architecture, seek out Hallgrimskirikja, the largest church in all of Iceland. Designed by Guðjón Samúelsson in 1937 and inspired by the shapes that emerge when lava cools, the church can be spotted from almost anywhere in the city. Visitors can also climb to the top of its tower for the best views of the city below — so don't forget your camera! Once you've seen this architectural beauty, explore the city center on foot. If you're looking for a place to shop, visit Laugavegur Street, Bankastræti, Skólavörðustígur, and Lækjargata.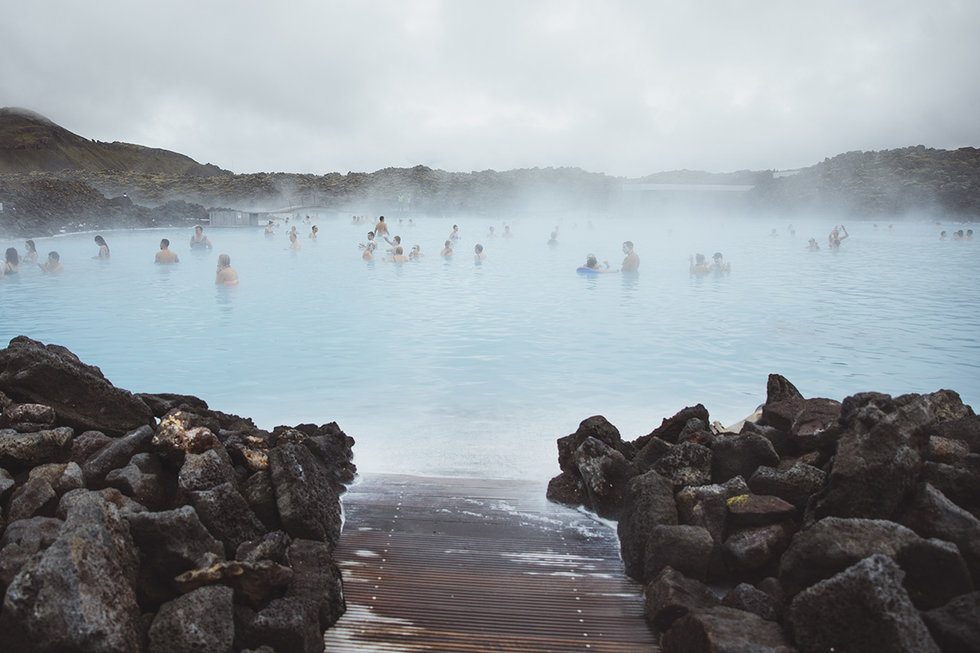 If you want a truly Icelandic experience, visit one of the many swimming pools in the Reykjavík area. Located behind Hallgrimskirikja, Sundhöll Reykjavíkur is the country's oldest public bath. Or, take some time to relax at Iceland's famous Blue Lagoon Geothermal Spa, located just 30 minutes from the capital city by car — though, if you're not looking to rent a car, you can also take a bus from Reykjavík to the spa. The locale is open year-round, and the water in the large lake is always warm and beautifully hued. Experience the seemingly magical powers of geothermal seawater at this natural spa and enjoy a mask bar, a massage, an in-water bar, and a sauna and steam room. Note: this is a popular activity, so be sure to book in advance.
Travel along the Golden Circle
If you want to road-trip around iceland, the Golden Circle is the perfect route for you. It features three of Iceland's most popular destinations: Thingvellir National Park, Geysir Hot Springs Area, and Gullfoss Waterfall. There are also many Golden Circle tours to choose from, if you prefer to sit back, relax, and enjoy the scenery without the hassle of driving.
Your first stop will likely be Thingvellir, which became a national park in 1930 and later, a UNESCO World Heritage Site. Due to Thingvellir's fascinating geology and unique history, visitors are often enchanted by its proximity to tectonic plates, lava rocks, and surrounding volcanoes. Interestingly, the land was once used as a meeting place for the parliament of the Viking Age commonwealth (its name actually means "the fields of parliament"). Today, the park is also a popular draw for those interested in bird-watching, diving, snorkeling, and viewing the Northern Lights (come winter).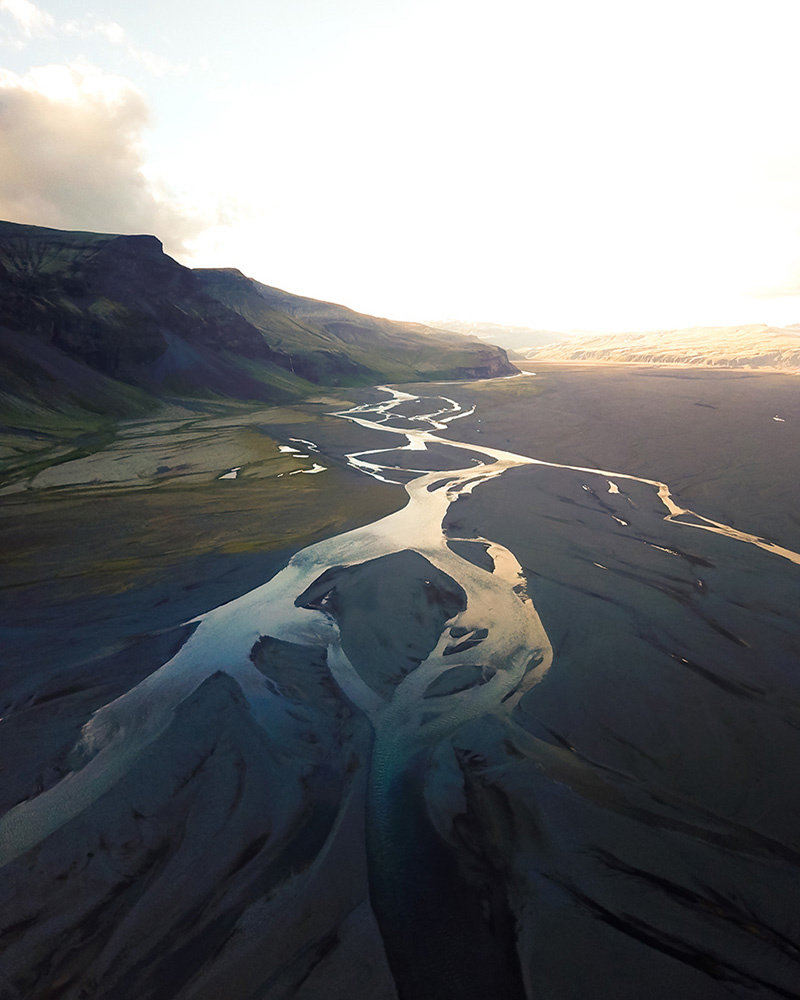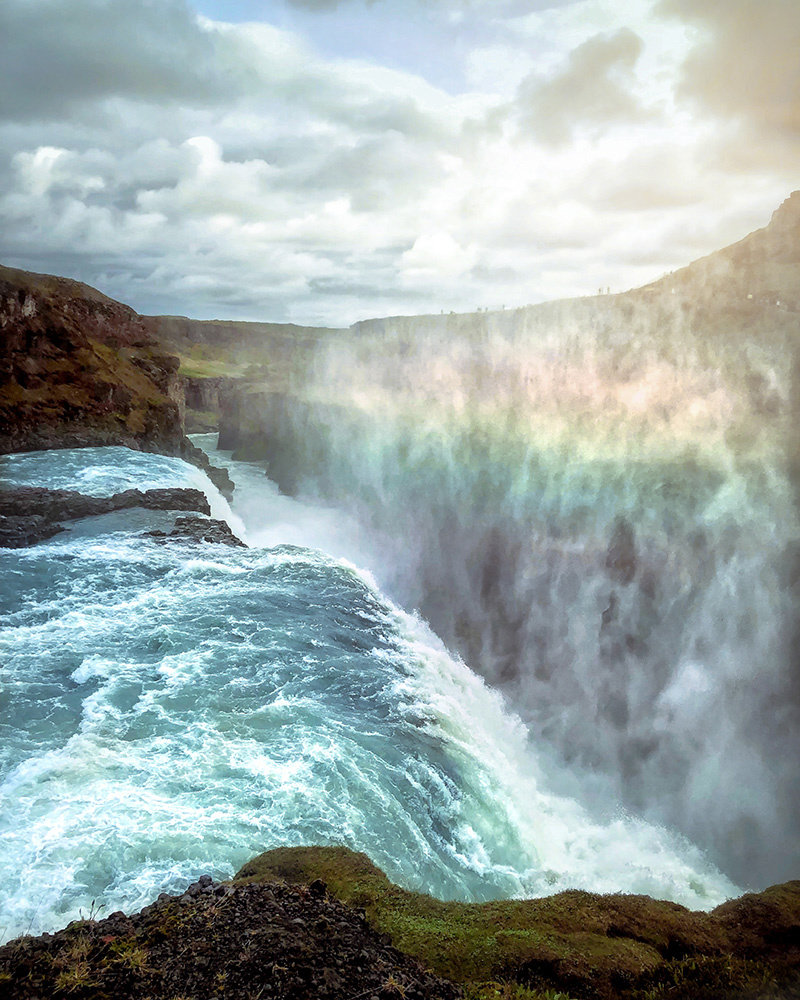 The second stop along the route is Gullfoss Waterfall, a stunning waterfall located in an ancient valley. The two-tiered fall is beautiful during both the winter and the summer, offering cascades of ice in cold weather and an abundance of rainbows just after the spring thaw.

From here, Geysir Hot Springs Area is just a short drive away and a 50-minute trip from Thingvellir. Although the geysir is a famous hot spring, it isn't the only geyser in this geothermal area. Keep an eye out for the region's most active, Strokkur, which sprouts hot water approximately every few minutes. Have your camera ready and keep a safe distance from the boiling eruption.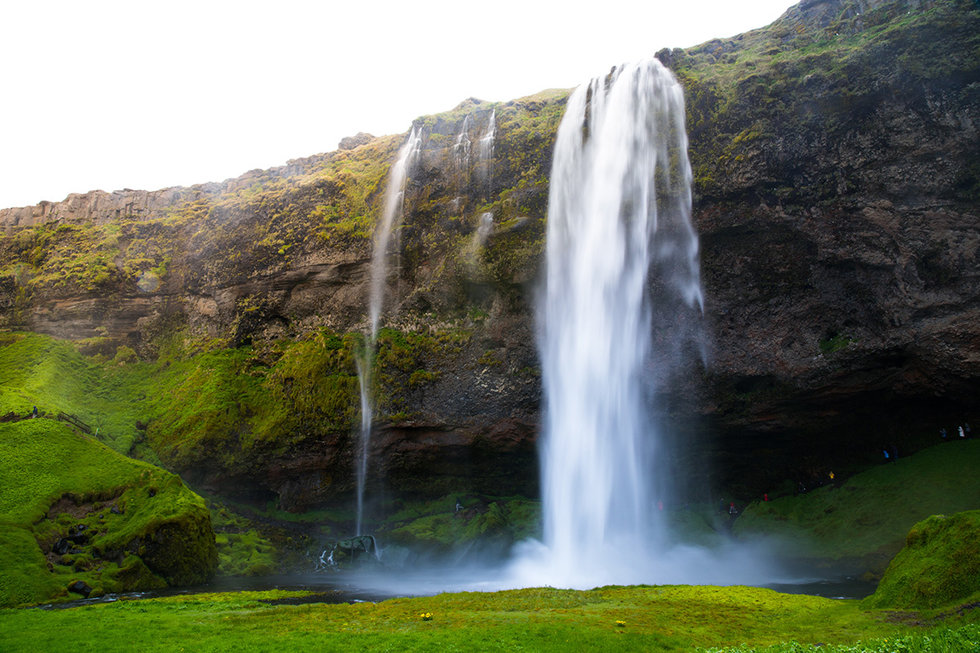 Immerse yourself in beauty
Stunning vistas are not uncommon in Iceland. It seems like everywhere you look, there are natural wonders to observe and photograph. One of Iceland's most beautiful destinations is Jokulsarlon Glacier Lagoon, an area filled with blue waters dotted with glistening icebergs. What's more, this particular location is also popular among those aspiring to spot the Northern Lights. If you want to get up close and personal with the frozen landscape, the lagoon hosts amphibian boat tours, which allow you to sail alongside the icebergs. You might even spot some seals leading the way. While the lagoon is nearly six hours from Iceland's capital, it's a beautiful drive, which offers roadtrippers the chance to observe a range of Icelandic scenery along the way.
Update on Tropical Depression Florence
September 17, 2018
Today, we've resumed normal operations at all impacted airport locations with the exception of Wilmington (ILM), which is expected to reopen Thursday, September 20 once power is restored.
See below for a full list of our current operations:
Airport
Monday, 9/17
Tuesday, 9/18
Asheville, NC (AVL)
Normal operations
Normal operations
Columbia, SC (CAE)
Normal operations
Normal operations
Charlottesville, VA (CHO)
Normal operations
Normal operations
Charleston, SC (CHS)
Normal operations
Normal operations
Charlotte, NC (CLT)
Normal operations
Normal operations
Charleston, WV (CRW)
Normal operations
Normal operations
Fayetteville, NC (FAY)
Normal operations
Normal operations
Greensboro, NC (GSO)
Normal operations
Normal operations
Greensville, SC (GSP)
Normal operations
Normal operations
Wilmington, NC (ILM)
No operations


No operations;
Expected to resume on
Thursday, 9/20
Myrtle Beach, SC (MYR)
Normal operations
Normal operations
Norfolk, VA (ORF)
Normal operations
Normal operations
Raleigh/Durham, NC (RDU)
Normal operations
Normal operations
Richmond, VA (RIC)
Normal operations
Normal operations
Roanoke, VA (ROA)
Normal operations
Normal operations
Savannah, GA (SAV)
Normal operations
Normal operations
Shenandoah Valley, VA (SHD)
Normal operations
Normal operations
September 16, 2018
We continue monitoring the latest weather forecasts, airport conditions, road closures and other activities as a result of Hurricane Florence which has been downgraded to a tropical depression. We are resuming normal operations at all stations today, with the exception of Myrtle Beach (MYR), where we expect to resume service Monday and Wilmington (ILM) which is expected to reopen Tuesday. A travel waiver is in place for customers traveling to, from or through locations impacted by the storm, offering additional flexibility to change or cancel their travel plans, and waiving baggage and pet-in-cabin fees.
Our thoughts are with all those impacted by the storm. We continue to encourage customers to check their flights on united.com or the United app for the latest flight status prior to leaving for the airport.

Stay tuned for more information as the storm progresses.
Scroll to top