Three Perfect Days: Milan
Story by Clodagh Kinsella | Photography by Susan Wright | Hemispheres, September 2014
Italy's financial hub may not have the historical flourishes of cities like Rome, Venice and Florence, but scratch its famously stylish surface and you'll find a wealth of world-class art, architecture and design
Moneyed, modern and relentlessly chic, Milan can seem a little un-Italian to the first-time visitor. Large swaths of the city were rebuilt after World War II, so it lacks the sheer concentration of historical landmarks found in other Italian destinations. As a local saying has it: "Rome is a voluptuous woman whose gifts are very apparent, while Milan is the shy, demure girl whose treasures are plentiful but discovered in time."
"Shy" might be pushing it, but Milan's businesslike facade does mask a rich past. Founded in 400 B.C., this former capital of the Western Roman Empire has been reshaped by a procession of rulers, from the Viscontis, beginning in the 13th century, to Mussolini in the 20th—influences marked by the Gothic spires of the Duomo and the blunt Rationalism of the Triennale. You'll find many beautiful architectural landmarks as you make your way around Milan—if you can drag your eyes away from the beautiful people.
Mostly, of course, Milan is celebrated for its style—its fashion weeks showcasing storied labels like Armani and Prada, and the Salone del Mobile furniture fair. As one of the "big four" fashion capitals, Milan boasts unrivaled luxury shopping in plush enclaves like the Quadrilatero della Moda. It's not surprising, then, that this multifaceted city is set to host the 2015 Universal Exposition: technology, culture, creativity and tradition are subjects Milan knows well.

DAY ONE | For centuries, the Virgin Mary atop the Duomo dominated Milan's skyline, but from your suite at Palazzo Parigi, you look out on a new kind of iconography: the high-concept skyscrapers of the Porta Nuova business district. Your hotel goes a more traditional route. Situated in a 17th-century palace, it was transformed over the last five years into an imperial property strewn with antique statuary, elaborate chandeliers and acres of Carrara marble.
Breakfast arrives on wheels. You pick at slivers of exotic fruit and a delicate omelet on your private terrace, and then prepare yourself for a crash course in Milanese design. You've opted to get around today on the back of a slick Garibaldi 71, rented from storied bicycle maker Rossignoli. At the company's Brera store, fifth-generation scion Matia Bonato uses a 20-foot pole to pluck the bike from a lofty ceiling rack. "It's not about strength," he says, "but technique."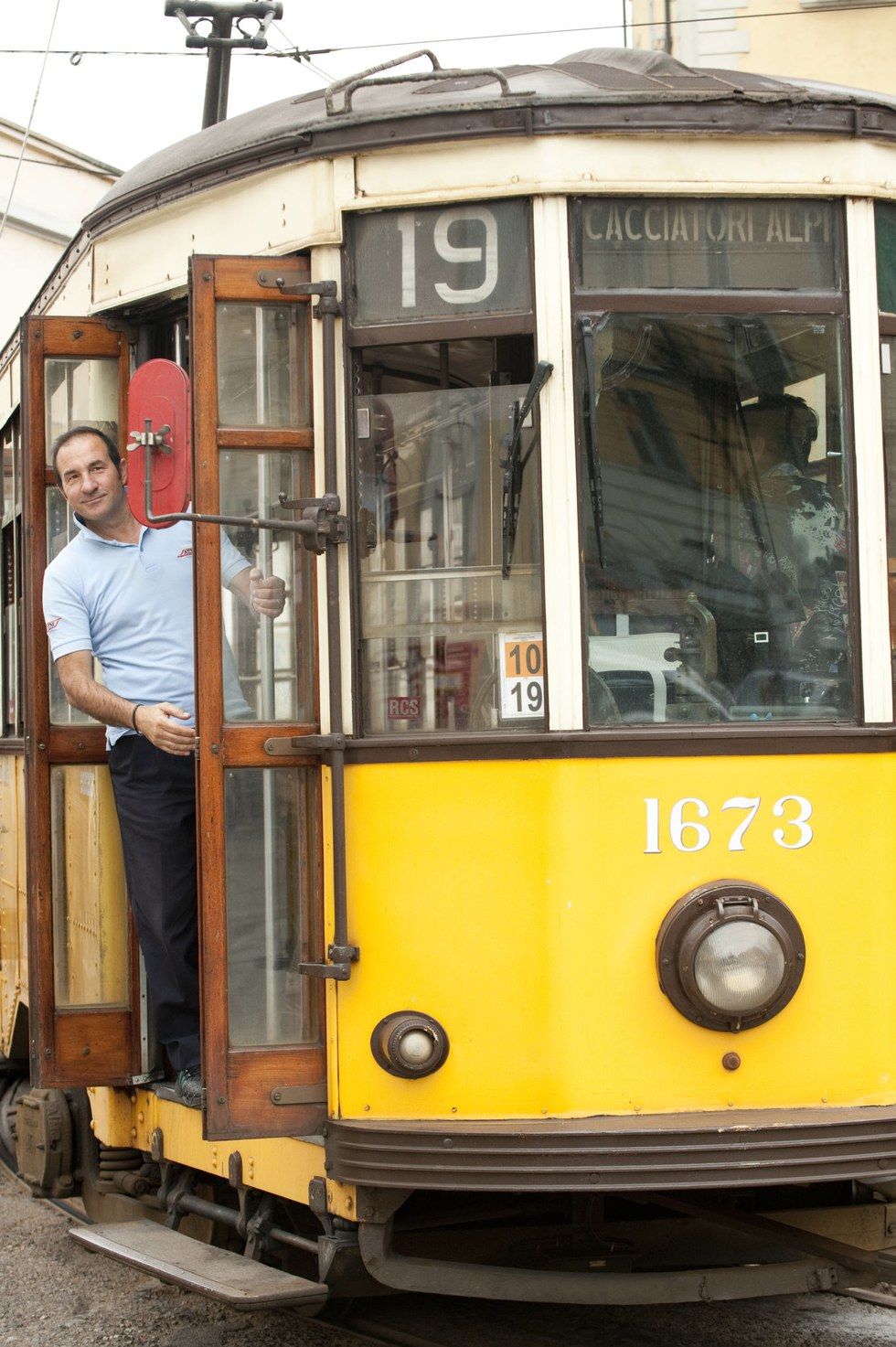 A streetcar in artsy Navigli
From here, you judder over cobblestones to Parco Sempione, where you pause to take in the sprawling 15th-century fortification Castello Sforzesco and the 19th-century Arco della Pace. You lock your bike at the foot of Torre Branca, the 350-foot steel-tube viewing tower designed by architect Gio Ponti for the 1933 Triennale. "You know Santa Maria delle Grazie, where they keep 'The Last Supper'?" says the elevator operator on the way up. "My local church."
At the Triennale museum next door, there's more ingenious Italian design on display, including the Olivetti typewriter and the Bialetti stovetop espresso pot. You pay homage to the latter with a coffee overlooking the sculpture garden. Giorgio de Chirico's hypnotic "water-parquet" installation leaves you a little woozy, so you decide to move on to a more utilitarian form of design.
Studio Museo Achille Castiglioni, honoring the inventor of the swooping 1960s "Arco" floor lamp, is less museum than time capsule—its tractor-seat stools, arch-lever files and quirky cutlery left untouched since the designer died in 2002. "I had a terrible childhood," says the designer's daughter, Giovanna, your tour guide. "Because my father loved everyday objects, he always stole my toys." She pulls out a VLM light switch, Castiglioni's ubiquitous design. "He'd carry it around in his pocket. You'd always know where he was by the clicking."
You trade your bike for the metro and emerge in Zona Tortona, a former industrial district that's reinvented itself as a design mecca, home to Armani's head offices and the famous furniture fair. You navigate its narrow, graffitied streets in search of Da Noi In, which is known for its inspired seafood dishes. In a stunning outdoor courtyard, you sample a platter of house-smoked swordfish, tuna and salmon, served with Ligurian olives, followed by aromatic potato gnocchi in a bright basil cream.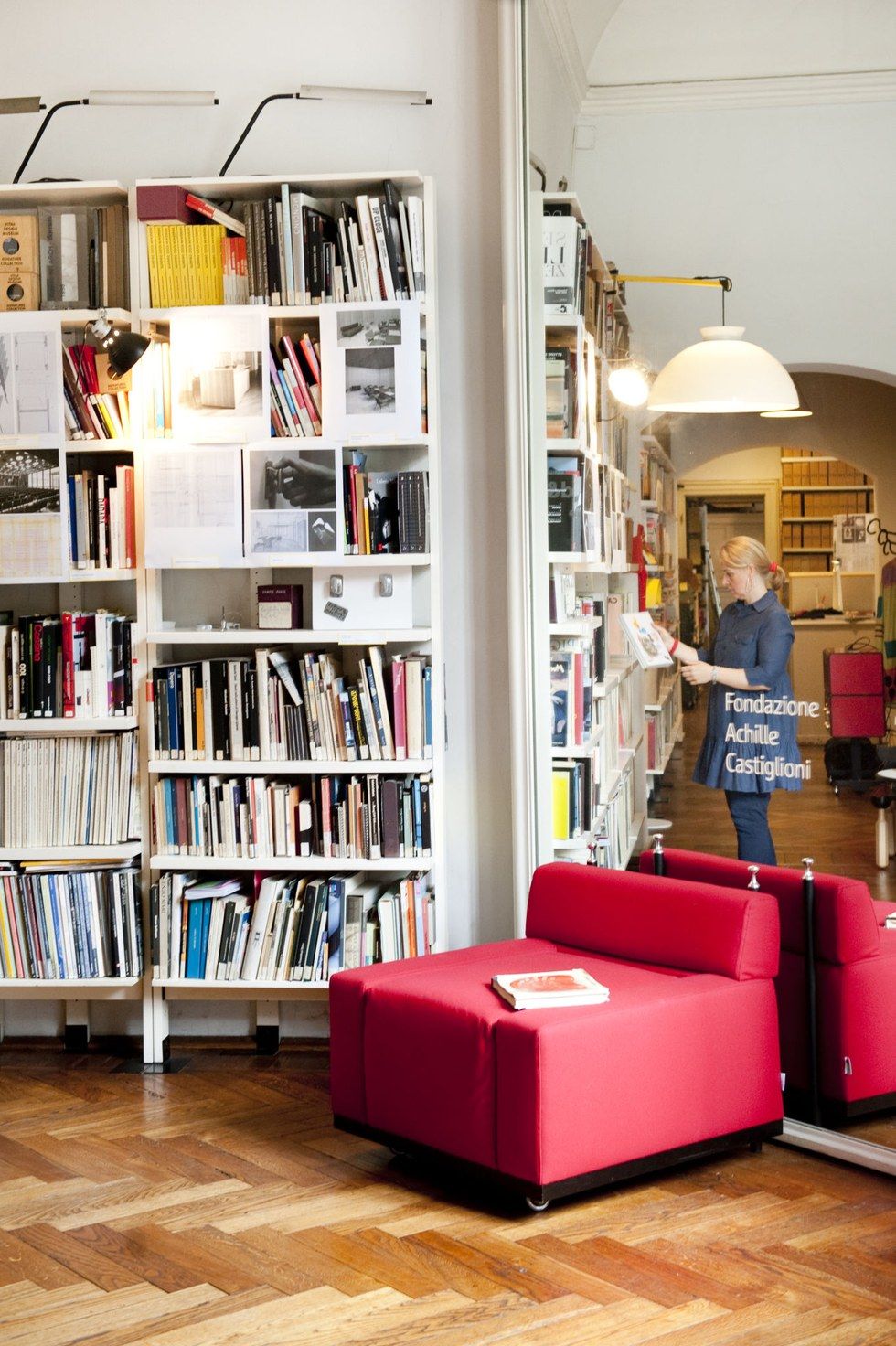 Modern designs at the Museo Achille Castiglioni
A postprandial stroll through bohemian Navigli, with its network of canals—the highway system of medieval Milan—makes room for dessert: an apricot gelato from the artisanal chain Grom. From here, you veer north to slow food mall Eataly, where you join shoppers browsing three floors of giant hams, vats of olive oil and chocolate waterfalls, or mainlining piadine flatbread in the eateries along its perimeter. You nurse a prosecco, serenaded by a trio of electric guitarists with gray Afros and a liberal approach to the question of tone.
Next, you stroll down the pedestrian shopping strip Corso Como, emerging into Piazza Gae Aulenti, Porta Nuova's central plaza, which—a plaque informs you—is meant to serve as a contemporary Roman forum. Eyeing the undulating UniCredit Tower, a young man in front of you cries: "I feel nothing!" Judging by the square's many pop-up bars, and the happy chatterers therein, he's in the minority.
An endless elevated walkway deposits you at Ristorante Berton, Friuli-born chef Andrea Berton's sleek testament to restraint. Surrounded by men in thick-rimmed glasses (a Fashion Week hangover), you polish off six first-rate courses, including a dish of baby scallops and licorice that resembles a Yayoi Kusama dot painting. And that, you decide, is enough conceptual flair for one day. You head back to your hotel and the soothing strains of classical piano drifting through the lobby.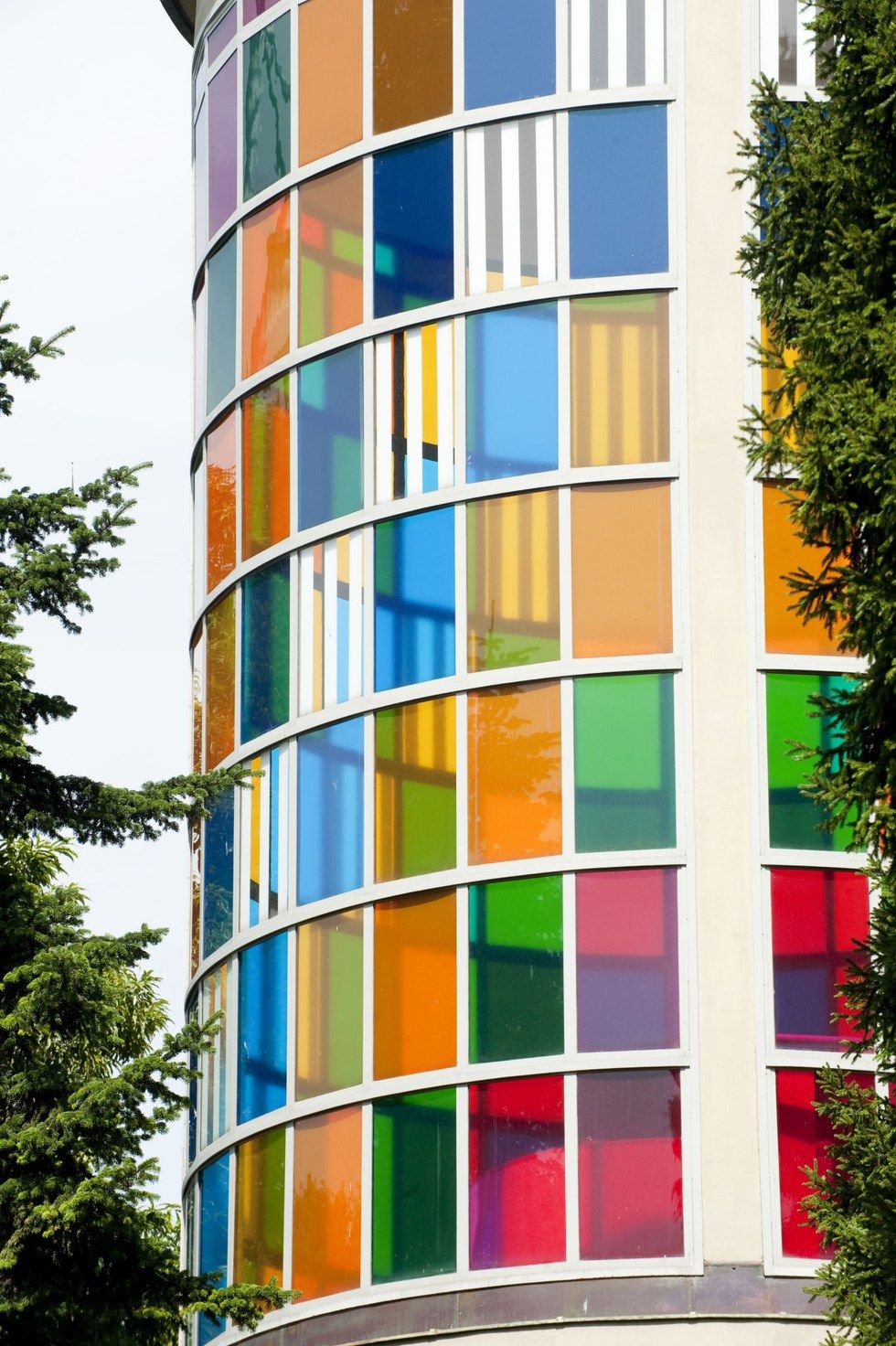 The Triennale's kaleidoscopic tower
DAY TWO  | Milan's status as a design capital doesn't just rest on skyscrapers and showrooms; its historic monuments were just as innovative in their day. This classical spirit drives you to the iconic Pasticceria Marchesi, which has been serving up pastries since 1824. Following tradition, you settle up first, then wait as an angelic white-haired lady hands you cannoncini—cream-filled puff pastry horns. At the café's tiny bar, women with la Rinascente shopping bags drown out the clink of porcelain, nibbling their confections with a restraint you can't muster.
Sugar level high, you speed-shuffle down Corso Magenta to Santa Maria delle Grazie, home to "The Last Supper," or "Il Cenacolo"—Leonardo da Vinci's depiction of Christ breaking bread and brokering betrayal. Your guide, Alice, who runs Viator's art tour, steers you through the Dominican convent's hidden cloister. You spot a monk in flowing white robes studying a Bible. "They always tell me I should talk less and pray more," says Alice in a respectful whisper.
Hushed reverence seems the apt response as you stand before the painting. Unlike the fresco opposite, Leonardo's work was applied directly onto dry wall, which is the reason for its fragility (and your 15-minute viewing slot), but also for its celebrated vividness. You note how light from the refectory windows suffuses the painting's edge, seeming to expand the room's dimensions. Alice nods and says, "It's the Renaissance doing 3-D."
Art and religion also intersect at San Maurizio al Monastero Maggiore, whose low-key exterior belies the splendor inside: a seamless patchwork of luminous 16th-century devotional paintings. Next, you make your way to the dazzling Santa Maria presso San Satiro, off Via Torino, whose sole devotee is a businessman, head bowed, a briefcase at his feet. Your final stop on the tour is San Giovanni in Conca, Milan's last remaining Romanesque crypt, surreally hidden beneath the traffic-clogged Piazza Missori.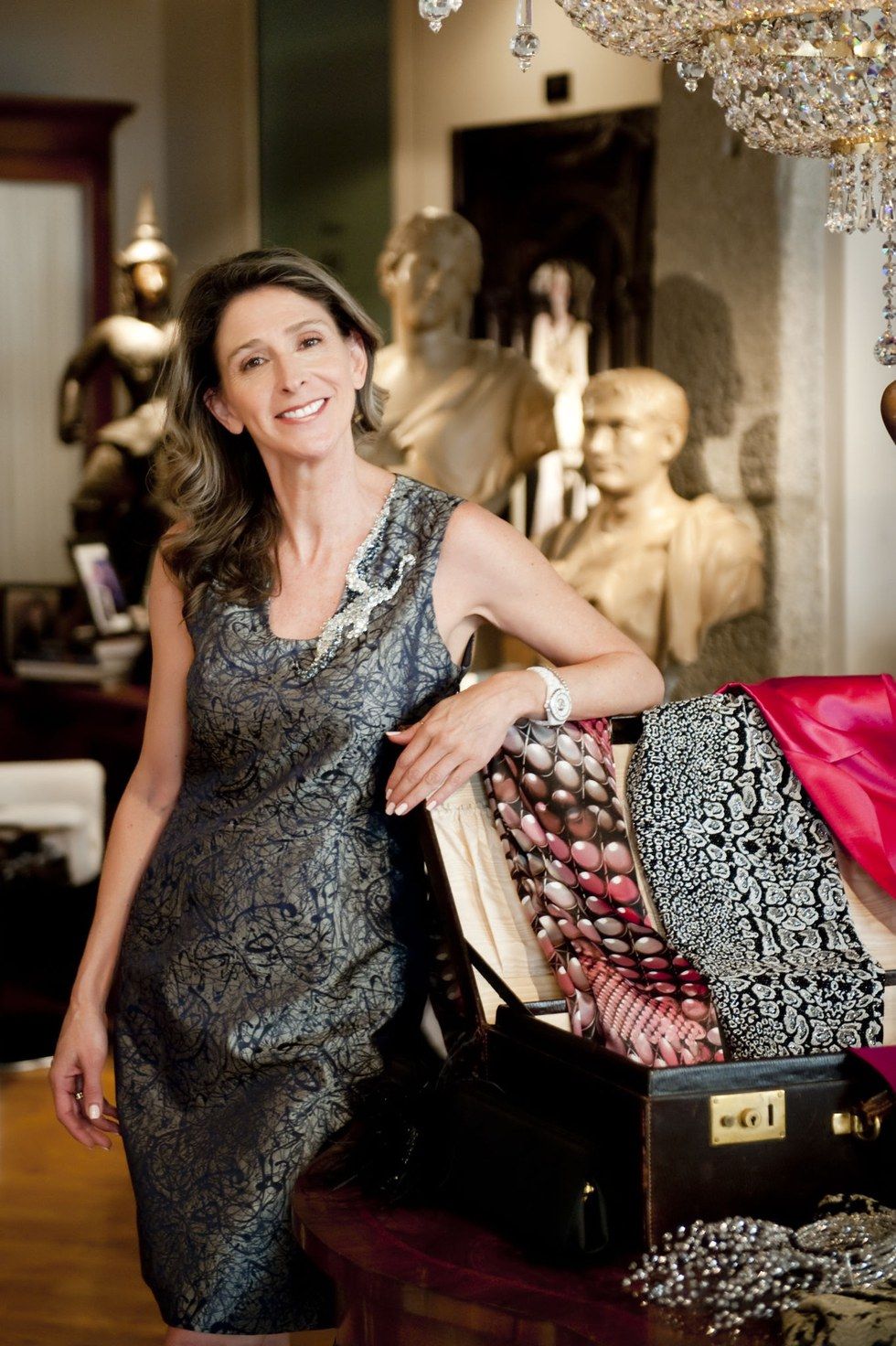 Personal shopper Melanie Payge
La Latteria, on Via San Marco, is equally overlooked by guidebooks. Old milk stores of its kind are dying out, but the blue-tiled, eight-table joint—covered in pictures of flowers—overflows. "Congratulations," booms a regular as you take your seat. "You've found Milan's last authentic restaurant!" You try the signature Crudaiola All Arturo Con Burgul, an assortment of market-fresh vegetables with glugs of olive oil and bulgur wheat, and follow it up with ice cream and stewed apples. Given the no-reservations policy, newcomers rush your table as you exit.
As you approach the second hotel of your stay, the Bulgari, you are overtaken by brash supercars racing up its private lane. Beyond the hotel gates, though, you find verdant grounds adjoining the city's Orto Botanico and interiors of oak, bronze and matte black marble. Bulgari's first foray into the hotel field is a surprisingly calming space—not least its plush basement spa, where you enjoy an hour-long massage before dipping into the golden, mosaic-lined pool.
Italians are known for their ability to take it easy, and there's no better example of this impulse than the Duomo. The cathedral, characterized by a mish-mash of styles and influences, took nearly six centuries to complete (locals call it their "never-ending story"). On the roof, amid a forest of spires, you are treated to a view of Milan's equally eclectic skyline, dominated by the Modernist monolith the Pirelli Tower and the bulging, buttressed Torre Velasca, famous for taking Brutalist architecture to new heights.
You see pigeons dive-bombing shoppers as you enter the crucifix-shaped Galleria Vittorio Emanuele II, which opened in 1867 and is said to be the world's oldest mall. Campari was invented below the mall's glass-vaulted roof, so you order the carmine-colored beverage at Camparino in Galleria, which sets you up for a whirlwind perusal of the futurist art in Museo del Novocento, a quick totter across Piazza del Duomo.
Dinner is at the colorful Giacomo Arengario, located at the top of the museum's Guggenheim-like spiral ramp. You have seared tuna steak served with umami-rich asparagus parmigiano, which you munch while taking in an epic close-up view of the Duomo. Back outside, you are surprised to find yourself alone, gazing up at the astonishingly dense concentration of spires. Happy voices lure you back toward the terrace bars lining the shopping arcade. There's time for one more Campari before bed.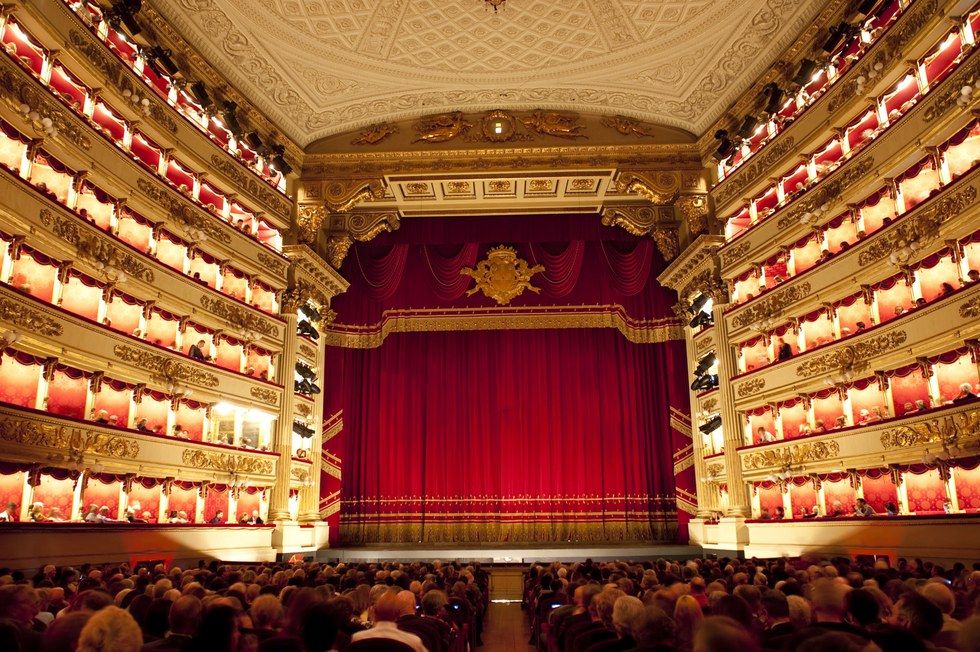 The elegant interior of La Scala
DAY THREE | You wake on soft cotton sheets in your handsome suite, pad over to the spacious walk-in closet and pluck today's outfit from impressively heavy oak hangers. Suitably attired, you head to the Armani Hotel's Bamboo Bar, with its louvered windows looking over the city's rooftops and women in crisp white shirts downing espressos. Milan may be fashion-obsessed, but food still counts: You kick off your day with slices of robust Culatello di Zibello, the king of Italian cured hams, alongside artisanal rolls and a brut prosecco.
You have more style-watching in store today, much of it overseen by personal shopper Melanie Payge, whose clients have included the royal family of Monaco. You start your journey on chic Via Manzoni, passing a lady in precipitous heels walking four dogs. In two seconds flat, your guide identifies the brand of your sweater (Jil Sander) and then deconstructs a man sporting the classic Milanese look of navy blazer, beige pants and loafers: "Larusmiani," she says, referring to the oldest luxury tailor on the luxe Via Montenapoleone. "That's where they all go."
You enter Gianluca Saitto's Brera boutique to a flurry of baci. "He's the new Armani," whispers Melanie as you explore an array of medieval-style tunics and rock 'n' roll jackets. Roberto Musso's hand-painted Como-silk dresses and Massimo Izzo's baroque aquatic jewelry are just as exclusive. Izzo, a brooding Sicilian, fits a weighty, double-finger seahorse ring onto your hand, and it feels like long-lost treasure dredged from the ocean floor.
Federico Sangalli's Piazza San Babila atelier transports you to the age of haute couture. Here, rows of elderly seamstresses work on pedal-operated machines, using 1950s techniques to create handcrafted clothing for Milanese society ladies. "When I took over the family business, we had perfect technique but an old language," says Sangalli. Then he cuts the lights to demonstrate his latest sartorial innovation: a fiber-optic, glow-in-the-dark silk gown. "When I saw the fabric," he recalls dreamily, "I said, 'I must create a dress.'"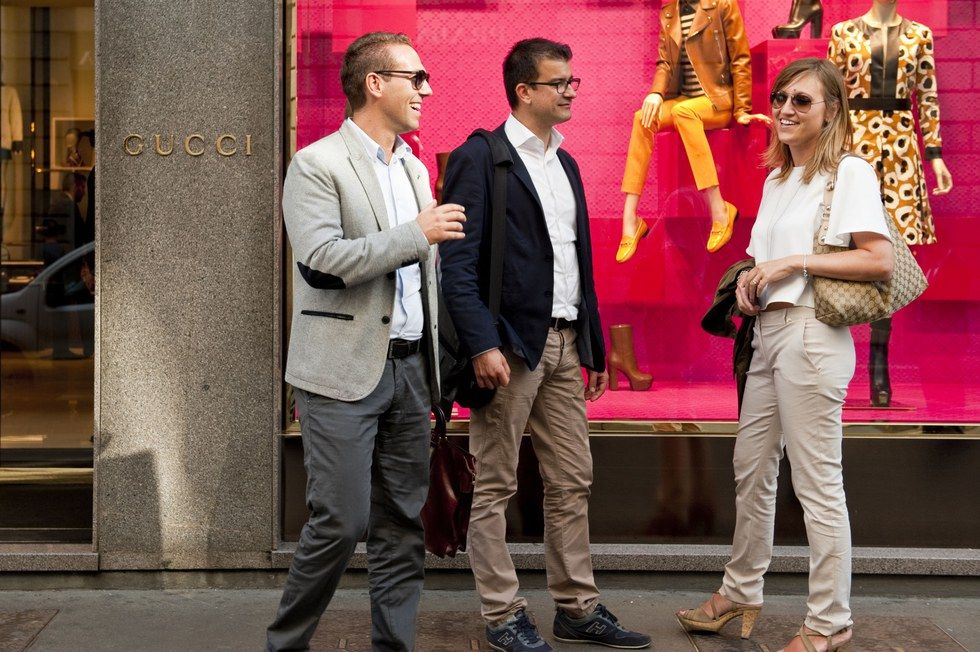 Shoppers in front of a Gucci store on Via Montenapoleone
Your next stop is Melanie's favorite lunch spot, Il Salumaio di Montenapoleone, which occupies the Bagatti Valsecchi Museum's neo-Renaissance courtyard. Gilded youths swap gossip over homemade pasta—for which the restaurant and delicatessen justifiably are famed—while the owner smokes a fat cigar on the sidelines. Transfixed, you consume a generous plate of spinach and ricotta tortellini with butter and sage. Like the venue's supermodel clientele, it's beautifully sleek and light.
You continue your immersion in the good life at Villa Necchi Campiglio, a 1930s residence designed by Piero Portaluppi that now serves as a shrine to the decorative arts. You wander through a series of sublime rooms bedecked in walnut parquet, rosewood and lapis lazuli, their progressive Art Deco lines softened by 19th-century interiors. There is something dreamlike about the place, and you drift around blissfully unaware that you're running short on time for your last stop of the night.
It seems fitting that you'd end your stay in Milan at the iconic Teatro alla Scala—La Scala—the spiritual home of opera, Italy's defining art. The exquisite neoclassical theater opened in 1778 with a performance by Antonio Salieri. Tonight, you'll be seeing "Così fan tutte" by Mozart, the composer who drove Salieri into a downward spiral of pathological jealousy.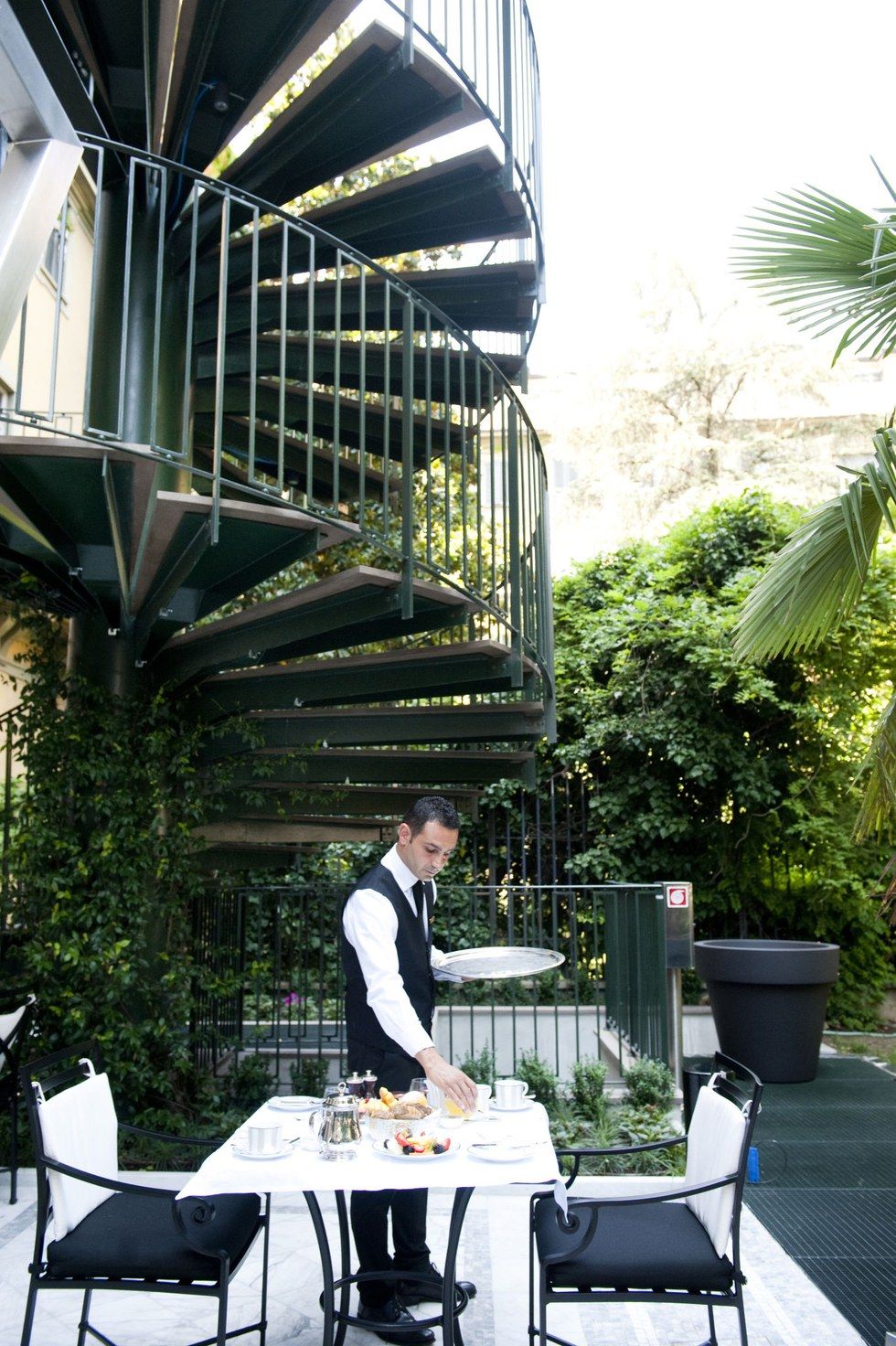 The Palazzo Parigi hotel, which occupies a 17th-century palace
There's little time for dinner before the show, but the Italians have elevated the aperitivo into a compelling substitute—not least at the Bulgari. You sip the hotel's gin- and Aperol-laced namesake cocktail at a secluded garden table, while demolishing a tray of salty focaccia, rich almonds, golfball-size mozzarella bocconcini and prosciutto piadine. That's the body taken care of—now for the soul.
Upon entering La Scala, Stendhal is said to have succumbed to the syndrome named for him—the lavish gilt-and-crimson décor overwhelming his emotions so thoroughly he had a breakdown. While you don't swoon with appreciation at the sight of the theater, it is impressive, more so when the music swirls around the room. Soon, though, you find your attention flitting between the lovers on stage and the mise-en-scène of Milanese socialites at play, unsure which is the more compelling.
Keyed up by the opera and the sudden roar of scooters radiating from La Scala's steps, you walk a hundred yards to the still-lit Galleria Vittorio Emanuele II. You're intending to make a final sweep of its elegant naves (and maybe satisfy your newfound Campari itch) but instead stop at the entrance, distracted by two workmen buffing its façade. The curtain has fallen at La Scala, but Milan is already prepping for tomorrow's show.
Antwerp-based writer Clodagh Kinsella has decided to rethink her wardrobe since returning from Milan.
This article was written by Clodagh Kinsella from Rhapsody Magazine and was legally licensed through the NewsCred publisher network.
Around the web
When the pandemic began, United Cargo knew it would be critical to utilize its fleet, network and industry-leading pharmaceutical handling processes to transport a COVID-19 vaccine when the time came.
Connecting vaccines to the world: United responds to mass distribution effort
December 22, 2020
On November 27, United Airlines became the first commercial airline to safely deliver the first batch of Pfizer and BioNTech's COVID-19 vaccine into the U.S. thanks to a coordinated effort between United's cargo, safety, technical operations, flight operations, regulatory and legal teams.
Now as the entire shipping and logistics industry bands together to widely distribute vaccines, United is leveraging all of its flights, including cargo-only and those carrying passengers, to transport millions of vaccines to destinations throughout our network, including Honolulu, Guam and Saipan – the first of any carrier to do so.
"United's cargo service has helped safely deliver many essential goods during this pandemic, but there is no shipment that gives me more personal pride than helping bring this life-saving vaccine to our communities," said Jan Krems, United Cargo President. "While we still face a long road ahead the promise of a widely distributed vaccine gives us hope that we are one step closer to putting this pandemic behind us and moving forward together toward a brighter future."
And United is shipping more than just vaccines to help during the pandemic in keeping the lines of commerce flowing and goods getting to where they need to be. Since mid-March, United has operated 9,000 cargo-only flights carrying more than 435 million pounds of cargo. By using a combination of cargo-only flights and passenger flights, United Cargo has also transported 80 million pounds of medical supplies this year.
In coordination with our shipping and logistics partners, United will continue to distribute COVID-19 treatments to destinations throughout its network. The real heroes are the scientists who created these life-saving vaccines and the frontline workers who are not only administering them, but also helping care for and tend to those suffering from this virus. United is proud to do its part in helping to get this precious cargo to the people and communities who need them, and looks forward to doing our part in the months ahead.
United Cargo responds to COVID-19 challenges, prepares for what's next

September 30, 2020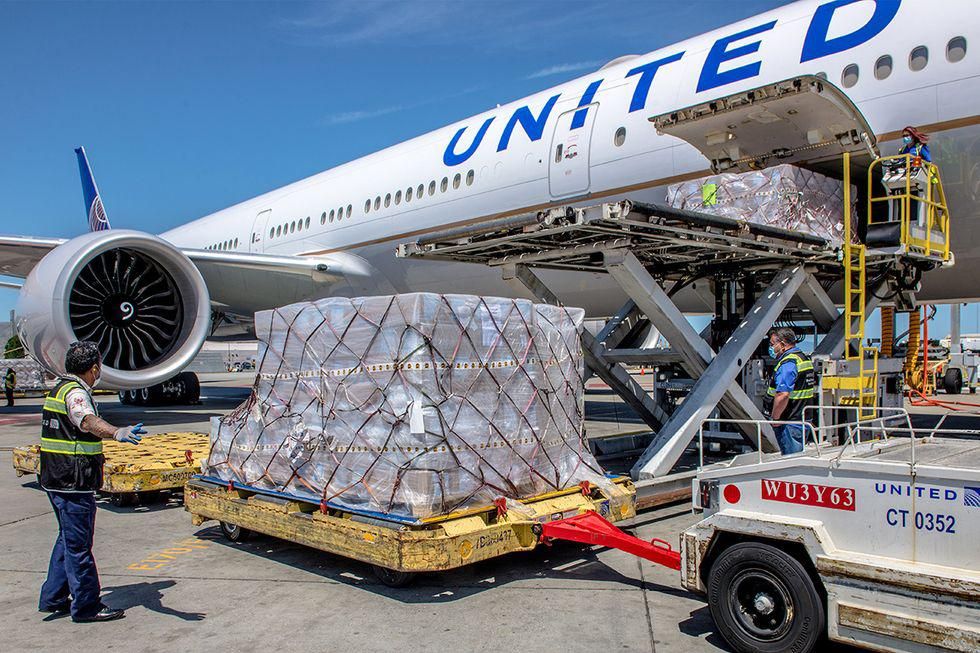 Even before the COVID-19 pandemic, United Cargo has supported a variety of customers within the healthcare industry for over 10 years. Three key solutions – TempControl, LifeGuard and QuickPak – protect the integrity of vital shipments such as precision medicine, pharmaceuticals, biologics, medical equipment and vaccines. By utilizing processes like temperature monitoring, thermodynamic management, and priority boarding and handling, United Cargo gives customers the peace of mind that their shipments will be protected throughout their journey.

With the global demand for tailored pharmaceutical solutions at an all-time high, we've made investments to help ensure we provide the most reliable air cargo options for cold chain shipping. In April this year, we became the first U.S. carrier to lease temperature-controlled shipping containers manufactured by DoKaSch Temperature Solutions. We continue to partner with state-of-the-art container providers to ensure we have options that meet our customers' ever-changing needs.
"Providing safe air cargo transport for essential shipments has been a top priority since the pandemic began. While the entire air cargo industry has had its challenges, I'm proud of how United Cargo has adapted and thrived despite a significant reduction in network capacity and supply," said United Cargo President Jan Krems. "We remain committed to helping our customers make it through the pandemic, as well as to doing everything we can to be prepared for the COVID-19 vaccine distribution when the time comes."
Our entire team continues to prioritize moving critical shipments as part of our commitment to supporting the global supply chain. We've assembled a COVID readiness task team to ensure we have the right people in place and are preparing our airports as we get ready for the industry-wide effort that comes next.
In cooperation with our partners all over the world, United Cargo has helped transport nearly 145 million pounds of medical supplies to aid in the fight against COVID-19, using a combination of cargo-only flights and passenger flig­hts. To date, United Cargo has operated more than 6,300 cargo-only flights and has transported more than 213 million pounds of cargo worldwide.
United Cargo responds to global needs, celebrates 5000th cargo-only flight

August 18, 2020
By Jan Krems, President, United Cargo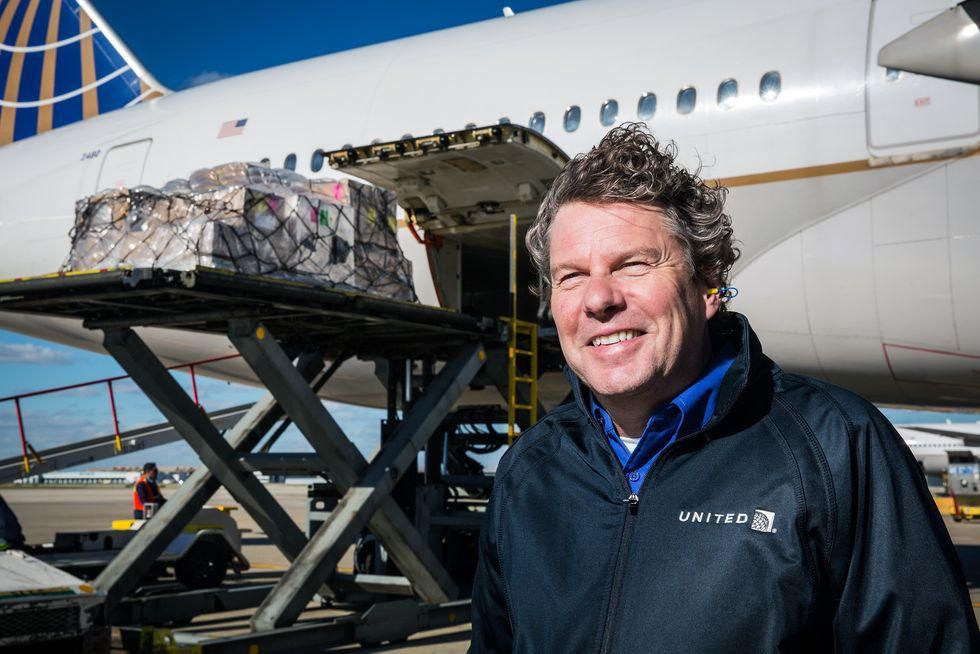 In mid-March, United took steps to manage the historic impact of COVID-19 and began flying a portion of our Boeing 777 and 787 fleets as dedicated cargo-only flights to transport air freight to and from U.S. hubs and key international business locations. More than ever, providing reliable cargo transportation was vitally important and I'm proud say our United Cargo team stepped up to support our customers.

Although we're facing the most challenging environment our industry has ever experienced, I'm very excited to celebrate a major milestone. Since March 19, United has operated over 5,000 cargo-only flights transporting nearly 170 million pounds of cargo on these flights alone. With an increased need to keep the global supply chain moving, and an even more urgent need for medical supplies, we knew we had to utilize our network capabilities and personnel to move vital shipments, such as medical kits, personal protective equipment (PPE), pharmaceuticals and medical equipment between U.S. hubs and key international destinations.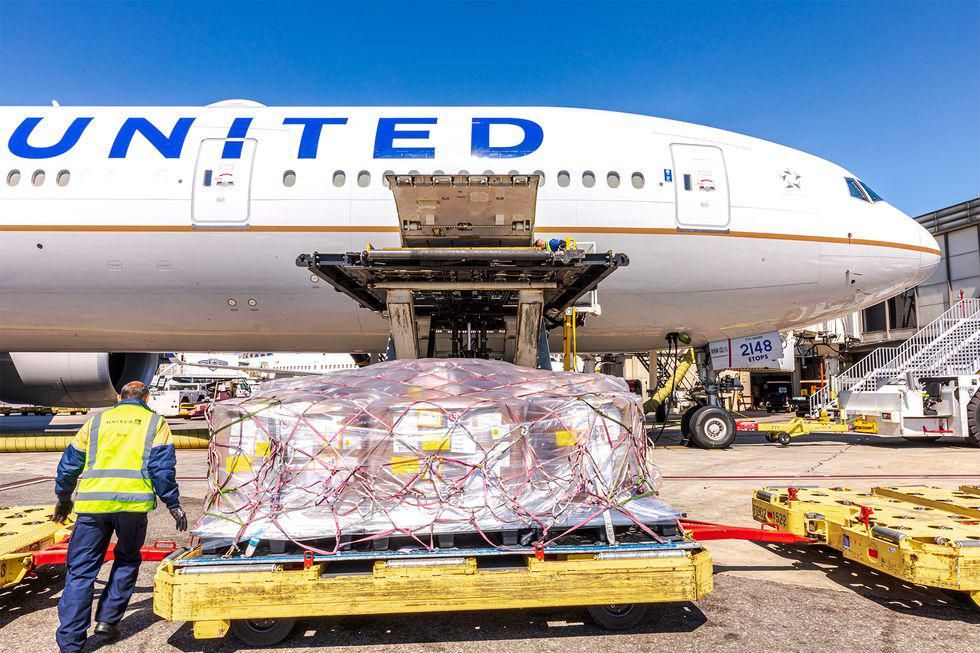 In cooperation with freight forwarders and partners all over the world, United Cargo helped transport more than 107 million pounds of medical supplies to aid in the fight against COVID-19 using a combination of cargo-only flights as well as passenger flights.

To keep military families connected, we increased the frequency of cargo-only flights between the U.S. and military bases in various parts of the world — including bases located in Guam, Kwajalein and several countries in Europe. We know how critically important it is for these families to stay connected, and I'm honored that we were able to utilize our network and our aircraft to fly nearly 3 million pounds of military supplies.
In collaboration with food-logistics company Commodity Forwarders Inc. (CFI), our cargo teams moved nearly 190,000 pounds of fresh produce to Guam for the U.S. Department of Agriculture's Coronavirus Farm Assistance Program. This new program was created to provide critical support to consumers impacted by the coronavirus pandemic.
United has played a critical role in keeping global supply chains stable during the pandemic as we deliver urgently needed goods around the world. These past few months have created challenges that I have never seen in my 30-plus years of experience working within the air cargo and freight forwarding industry. However, I'm proud of our teams for staying focused on our mission to provide high-quality service and to keep our customers connected with the goods they need most.
United Cargo and logistics partners keep critical medical shipments moving
July 02, 2020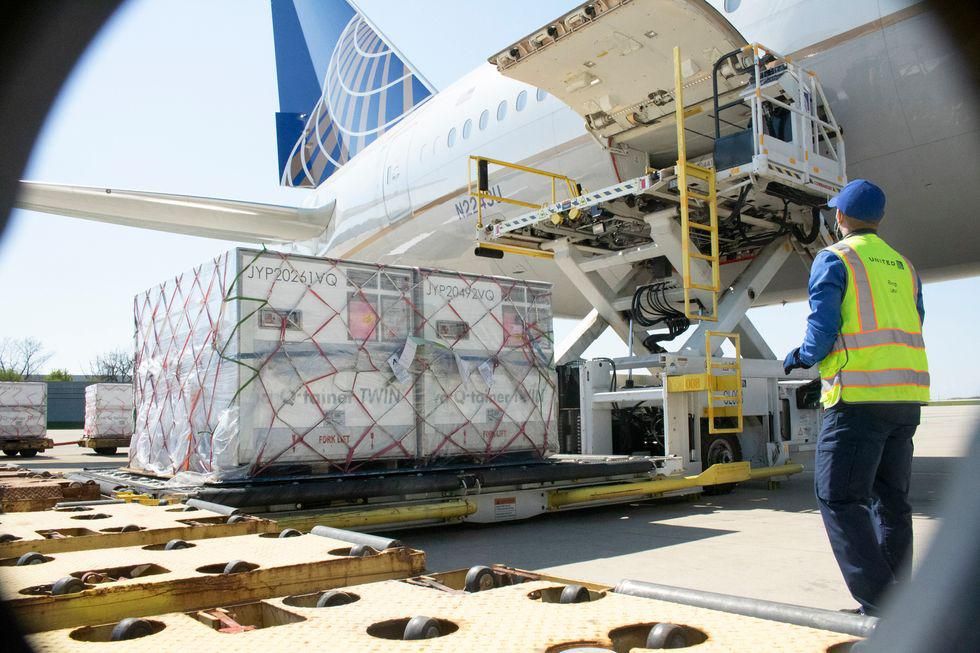 By working together and strengthening partnerships during these unprecedented times, our global community has overcome challenges and created solutions to keep the global supply chain moving. As COVID-19 continues to disrupt the shipping landscape, United and our industry partners have increasingly demonstrated our commitment to the mission of delivering critical medical supplies across the world.

United Cargo has partnered with DSV Air and Sea, a leading global logistics company, to transport important pharmaceutical materials to places all over the world. One of the items most critical during the current crisis is blood plasma.
Plasma is a fragile product that requires very careful handling. Frozen blood plasma must be kept at a very low, stable temperature of negative 20 degrees Celsius or less – no easy task considering it must be transported between trucks, warehouses and airplanes, all while moving through the climates of different countries. Fortunately, along with our well-developed operational procedures and oversight, temperature-controlled shipping containers from partners like va-Q-tec can help protect these sensitive blood plasma shipments from temperature changes.
A single TWINx shipping container from va-Q-tec can accommodate over 1,750 pounds of temperature-sensitive cargo. Every week, DSV delivers 20 TWINx containers, each one filled to capacity with human blood plasma, for loading onto a Boeing 787-9 for transport. The joint effort to move thousands of pounds of blood plasma demonstrates that despite the distance, challenges in moving temperature-sensitive cargo and COVID-19 obstacles, we continue to find creative solutions with the help of our strong partnerships.
United Cargo is proud to keep the commercial air bridges open between the U.S. and the rest of the world. Since March 19, we have operated over 3,200 cargo-only flights between six U.S. hubs and over 20 cities in Asia, Australia, Europe, South America, India, the Caribbean and the Middle East.
United further expands cargo-only operations to key international markets
June 9, 2020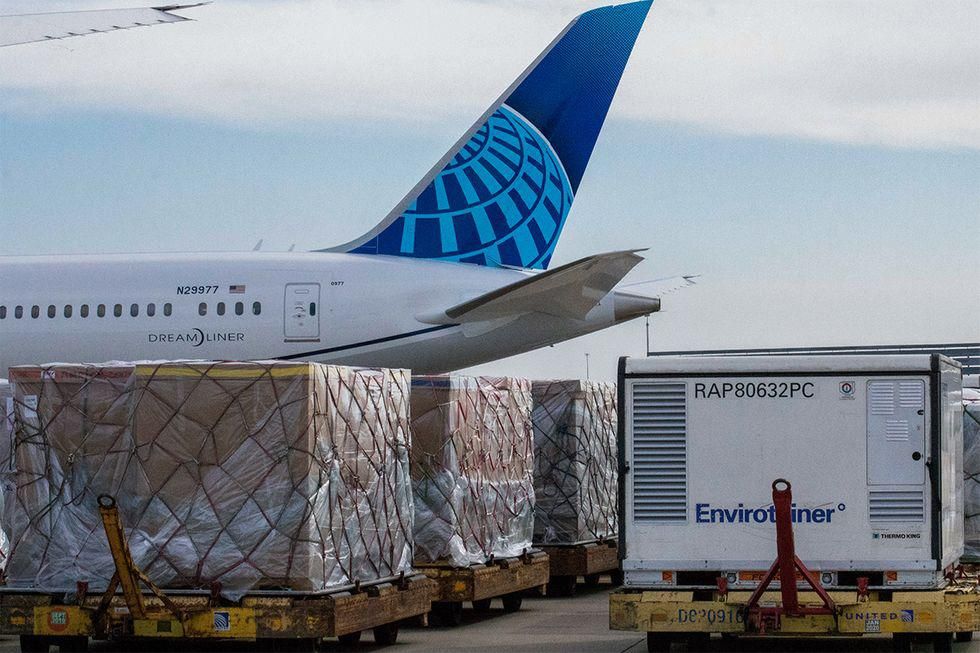 United has played a vital role in helping keep the global supply chains stable during the COVID-19 pandemic so urgently needed goods can get to the places that need them most.

In addition to current service from the U.S. to Asia, Australia, Europe, India, Latin America and the Middle East, we are proud to now offer cargo-only flights to key international markets including Dublin, Paris, Rome, Santiago and Zurich. These new routes will connect our freight customers and further extend our air cargo network throughout the world – for example connecting major pharmaceutical hubs in Europe and perishable markets in Latin America.
"Air cargo continues to be more important than ever," says United Cargo President Jan Krems. "This network expansion helps our customers continue to facilitate trade and contribute to global economic development and recovery. I'm proud of our team for mobilizing our cargo-only flights program that enables the shipment of critical goods that will support global economies."
Since we began our program March 19, we have completed more than 2,400 cargo-only flights, transporting over 77 million pounds of cargo. We have over 1,100 cargo-only flights scheduled for the month of June, operating between six U.S. hubs and over 20 cities all over the world.
United's first flight carrying cargo in-cabin takes off
May 13, 2020

United continues to keep supply chains moving and to meet the demand for critical shipments around the globe. Recently, United received approval from the Federal Aviation Administration (FAA) to carry cargo in approved storage areas in the passenger cabin.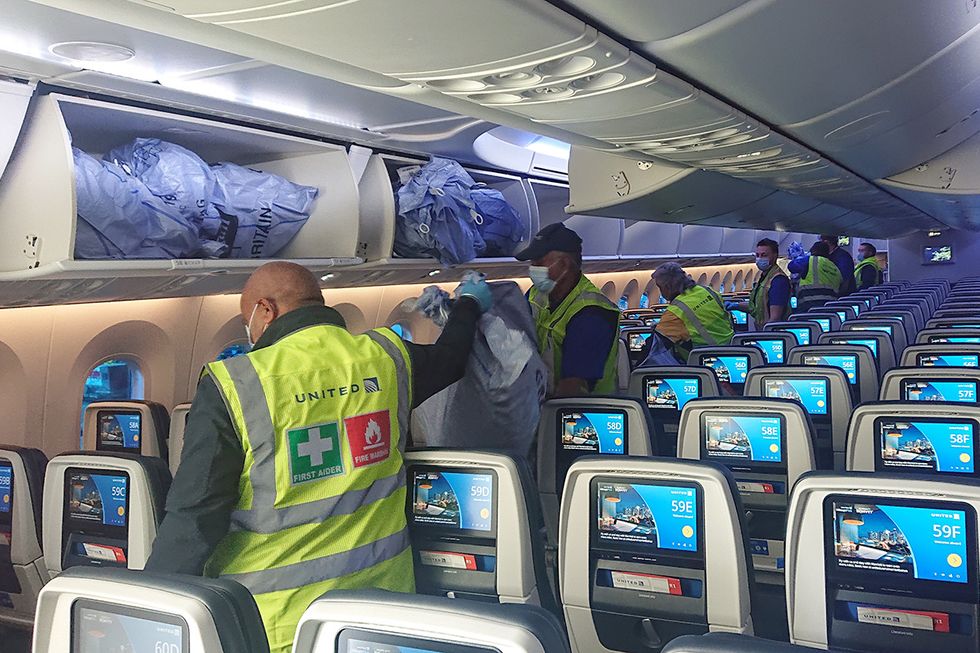 Our inaugural cargo-in-cabin flight flew from London (LHR) to Chicago (ORD) carrying over 4,200 pounds of mail in the passenger cabin, plus a full payload of freight in the belly of the aircraft. Initially, cargo-in-cabin shipments will be loaded on the 777 and 787 aircraft operating our cargo-only flights. We will continue to evaluate additional opportunities to use this space to meet the growing cargo demand.
"We send our sincere thanks to the FAA for working with our team to enable the transport of more critical goods on United's cargo-only flights," said Jan Krems, President of United Cargo. "By loading existing cabin storage areas with cargo and mail, we can move even more critical medical equipment, PPE, and other vital shipments the world needs to manage through the pandemic."

United's cargo-only network continues to expand in order to help bring vital shipments to the people that need it most. We're now offering service between six of our U.S. hubs and 18 airports worldwide: CTU, HKG, ICN, MEL, PEK, PVG, SIN, SYD and TPE in the Asia-Pacific; AMS, BOM, BRU, DUB, FRA, LHR, TLV and ZRH in EMEIA; and SJU in the Caribbean.
Since the start of its cargo-only flights program March 19, United has operated over 1,300 cargo-only flights transporting over 44 million pounds of cargo.
For more information, visit unitedcargo.com.
United expands cargo-only flights to additional global destinations
April 16, 2020
Getting vital goods, especially medical relief supplies, into the hands of the businesses and people who need them has never been more critically important. To meet the overwhelming demand, United began operating cargo-only flights on March 19. Since we began using Boeing 777 and 787 aircraft from United's passenger fleet for this purpose, we have operated over 400 flights carrying more than 6 million kilos of cargo.
"With the global community in need, we are doing everything we can to keep supply chains moving worldwide and support the battle against COVID-19," said United Cargo President Jan Krems. "We're proud to play an active role in connecting vital medical supplies like test kits and personal protective equipment with healthcare professionals around the world."
We are now operating more than 150 cargo-only flights per week between six of our U.S. hubs and 13 cities worldwide: CTU, HKG, PEK, PVG, SYD and TPE in the Asia Pacific; AMS, BRU, DUB, FRA and LHR in Europe; SJU in the Caribbean and TLV in the Middle East. We expect to add new cities soon and will continue to expand our cargo-only flights program.
Hub
Cargo-only flights operating through May
Chicago (ORD)
ORD - AMS (Amsterdam)
ORD - FRA (Frankfurt)
ORD - HKG (Hong Kong)
ORD - LHR (London)
ORD - NRT (Tokyo Narita) - PEK (Beijing)

Houston (IAH)
IAH - AMS (Amsterdam)
IAD - FRA (Frankfurt)
Los Angeles (LAX)
LAX - HKG (Hong Kong)
LAX - LHR (London Heathrow)
LAX - NRT (Tokyo Narita) - PVG (Shanghai)
LAX - SYD (Sydney)
New York/Newark (EWR)
EWR - AMS (Amsterdam)
EWR - FRA (Frankfurt)
EWR - LHR (London)
San Francisco (SFO)
SFO - AMS (Amsterdam)
SFO - NRT (Tokyo Narita) - PEK (Beijing)
SFO - NRT (Tokyo Narita) - PVG (Shanghai)
SFO - NRT (Tokyo Narita) - TPE (Taipei)
SFO - TLV (Tel Aviv)
SFO - SYD (Sydney)
Washington, D.C. (IAD)
IAD - BRU (Brussels)
IAD - DUB (Dublin)
IAD - FRA (Frankfurt)
IAD - NRT (Tokyo Narita) - PEK (Beijing)
IAD - SJU (San Juan)
Flight details are subject to change, for the most up-to-date schedules, please visit https://ual.unitedcargo.com/covid-updates.
Cargo-only flights support U.S. military and their families
March 30, 2020
We are helping to keep military families connected by increasing the frequency of cargo-only flights between the United States and military bases in various parts of the world — including Guam, Kwajalein, and several countries in Europe. Last week we began operating a minimum of 40 cargo-only flights weekly — using Boeing 777 and 787 aircraft to fly freight and mail to and from U.S. hubs and key international business and military locations.
We are going above and beyond to find creative ways to transport fresh food and produce, as well as basic essentials from the U.S. mainland to military and their families in Guam/Micronesia. On Saturday, March 28, we operated an exclusive cargo-only B777-300 charter to transport nearly 100,000 pounds of food essentials to Guam to support our troops.
In addition, we move mail year-round all over the world. In response to COVID-19, and in support of the military members and their families overseas, we implemented a charter network, transporting military mail to Frankfurt, which is then transported all over Europe and the Middle East. Since March 20, we have flown 30,000+ pounds of military mail every day between Chicago O'Hare (ORD) and Frankfurt (FRA). On the return flight from Frankfurt to Chicago, we have carried an average of 35,000 pounds of mail to help families stay connected.

"Keeping our military families connected with the goods they need, and keeping them connected with loved ones to feel a sense of home, is of critical importance. As a company that has long supported our military families and veterans, our teams are proud to mobilize to lend a hand." — United Cargo President Jan Krems.
Our cargo-only flights support customers, keep planes moving

March 22, 2020
We have begun flying a portion of our Boeing 777 and 787 fleet as dedicated cargo charter aircraft to transfer freight to and from U.S. hubs and key international business locations. The first of these freight-only flights departed on March 19 from Chicago O'Hare International Airport (ORD) to Frankfurt International Airport (FRA) with the cargo hold completely full, with more than 29,000 lbs. of goods.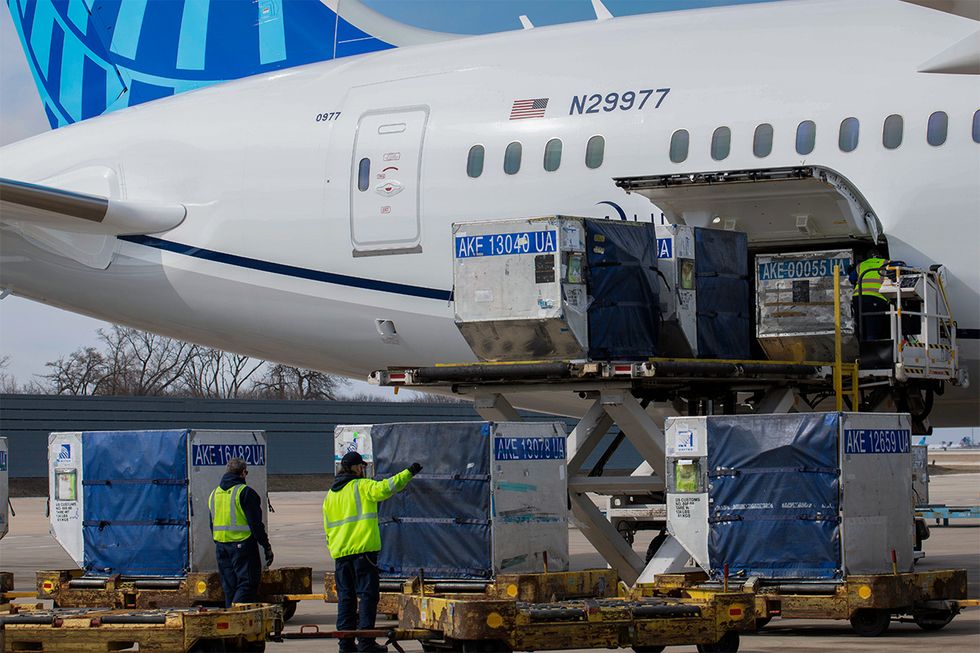 Getting critical goods into the hands of the businesses and people who need them most is extremely important right now. To support customers, employees and the global economy, we will initially operate a schedule of 40 cargo charters each week targeting international destinations and will continue to seek additional opportunities.

With coronavirus (COVID-19) creating an increased need to keep the global supply chain moving, we are utilizing our network capabilities and personnel to get vital shipments, such as medical supplies, to areas that need them most.
"Connecting products to people around the world is the United Cargo mission," said United Cargo President Jan Krems. "That role has never been more crucial than during the current crisis. Our team is working around the clock to provide innovative solutions for our customers and support the global community."
On average, we ship more than 1 billion pounds of cargo every year on behalf of domestic and international customers. For more information, visit unitedcargo.com.
Airline and its customers use crowdsourcing platform - Miles on a Mission - to donate more than 11 million miles for charities like the Thurgood Marshall College Fund, College to Congress and Compass to Care
CHICAGO, Dec. 1, 2020 /PRNewswire/ -- United is inviting MileagePlus members to give back on Giving Tuesday and throughout the holiday season by donating miles to nearly 40 non-profits through United Airlines' crowdsourcing platform, Miles on a Mission. Non-profits like Thurgood Marshall College Fund, College to Congress and Compass to Care are attempting to raise a total of more than 11 million miles to be used for travel for life-saving health care, continued education, humanitarian aid and more. United will match the first 125,000 miles raised for each of these organizations to help ensure they meet their goals.
"This year has posed unprecedented challenges for us all and has been especially devastating to some of the most vulnerable members within the communities we serve," said Suzi Cabo, managing director of global community engagement, United Airlines. "The need for charitable giving has not stopped during the pandemic, and neither has United. This Giving Tuesday marks an opportunity for us to all come together for the greater good and we are proud to provide a platform to support organizations with upcoming travel needs that will enable them to continue supporting the communities they serve."
The launch of these campaigns is part of United's ongoing Miles on a Mission program, which began in October 2019 and has raised more than 92 million miles to-date. Past campaigns have helped organizations travel children for life-saving medical treatment and unite parents with newly adopted children from foreign countries. Participating non-profits have 28-days to reach their mile raising goals through the platform.
The organizations that are raising miles in this campaign include:
College to Congress: The organization provides support including travel for disadvantaged college students who otherwise could not afford to intern in Washington, D.C.
Thurgood Marshall College Fund: This is the only national organization representing America's 47 publicly-supported Historically Black Colleges and Universities (HBCUs), and the nearly 300,000 students that attend them each year. The miles raised will cover the travel expenses to and from campus for students unable to afford them.
My Block, My Hood, My City: This organization provides underprivileged youth with an awareness of the world and opportunities beyond their neighborhood. Miles will be used to fund educational trips for Chicago youths to help them gain a greater understanding of the world outside of their comfort zones.
Compass to Care: The non-profit ensures all children, whose parents have a financial need, can access life-saving cancer treatment. Compass to Care is raising miles to fund travel to get children from their homes to hospitals for cancer treatment.
Luke's Wings: This organization is dedicated to the support of service members who have been wounded in battle. Raised miles will be used to purchase plane tickets for families to visit wounded soldiers recovering in Army medical centers.
Rainbow Railroad USA: The organization's mission is to help persecuted LGBTQI+ individuals around the world travel to safety as they seek a haven from persecution. Miles will support the organization's core Emergency Travel Support program.
This year, United's legal partner Kirkland & Ellis will also be donating $50,000 to My Block, My Hood, My City and the Thurgood Marshall College Fund. Other organizations launching campaigns on the platform include: Sisters of the Skies, Inc., Up2Us Sports, Airline Ambassadors International, Austin Smiles, AWS Foundation, Crazy Horse Memorial, FLYTE, Higher Orbits, Lily's Hope Foundation, Miles4Migrants, Support Utila Inc. and Watts of Love. MileagePlus members can also donate to United's 20 other existing partner charities including, Airlink, American Red Cross, Make-A-Wish, Shriners Hospitals; Clean the World, Special Olympics and more. To learn more or donate to these organizations, please visit donate.mileageplus.com.
Visit www.united.com/everyactioncounts to learn more about our pledge to put our people and planes to work for the greater good.
About United
United's shared purpose is "Connecting People. Uniting the World." For more information, visit united.com, follow @United on Twitter and Instagram or connect on Facebook. The common stock of United's parent, United Airlines Holdings, Inc., is traded on the Nasdaq under the symbol "UAL".

SOURCE United Airlines
For further information: United Airlines Worldwide Media Relations, +1-872-825-8640, media.relations@united.com

In October 2019, we launched a first-of-its-kind airline miles donation platform, Miles on a Mission. In the inaugural year, MileagePlus members donated over 70 million miles, with United matching over 20 million miles, to 51 organizations. These miles have allowed for these organizations to do important, life-changing, life-saving work in the communities we serve around the globe.
Whether it's visiting friends and relatives, traveling for work or simply exploring a new corner of the world, we all have a reason as to why we fly. No matter the reason you fly, the miles you earn and donate help our Miles on a Mission partners soar. Take a look at how some of our partner organizations have put our MileagePlus Members' donations to work.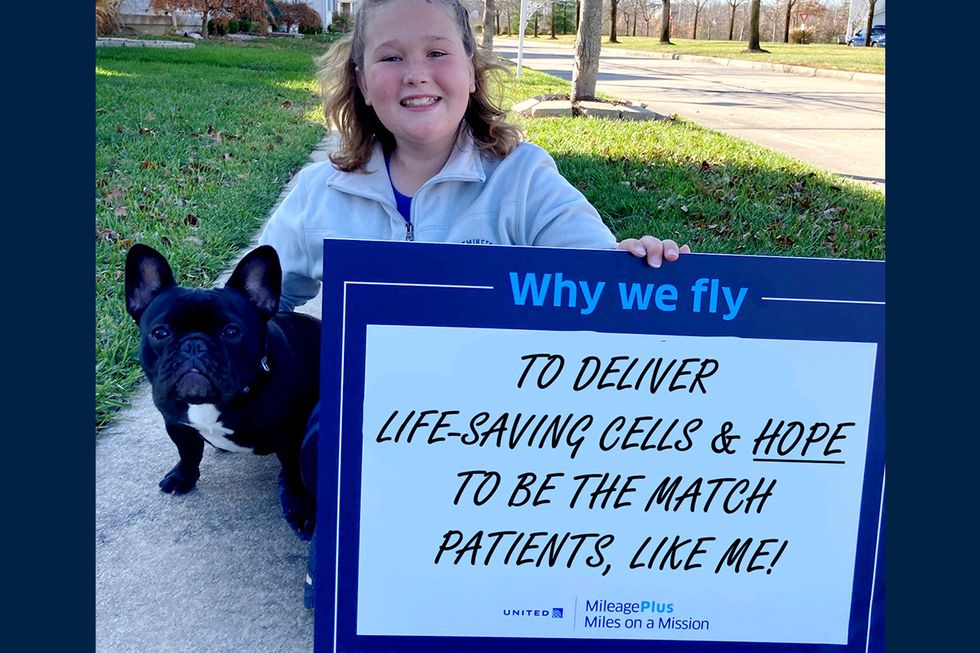 "To deliver life-saving cells and hope to Be the Match patients, like me!"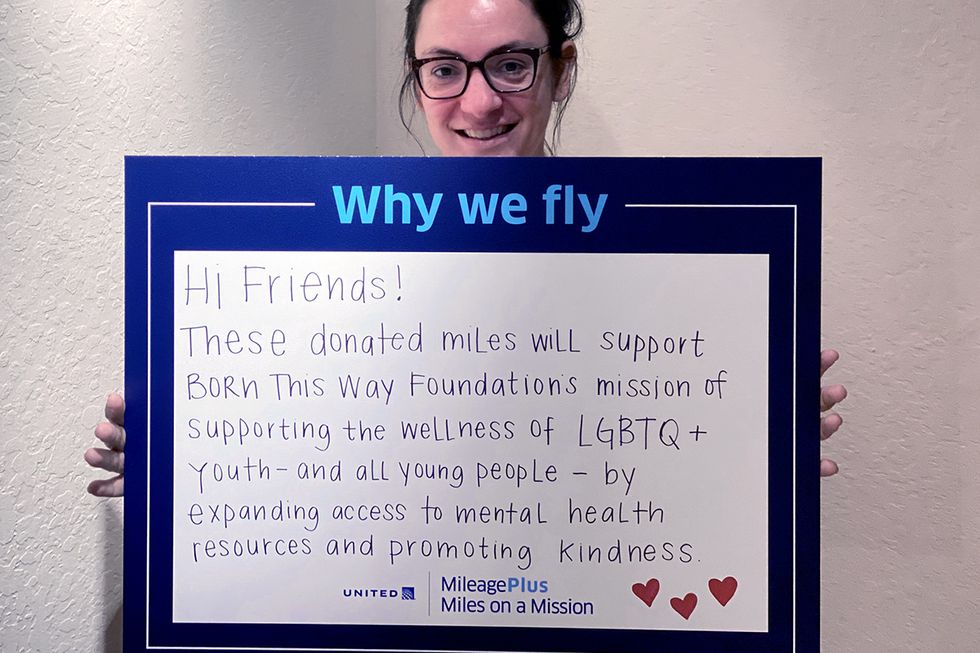 "These donated miles will support Born This Way Foundation's mission of supporting the wellness of LGBTQ+ youth — and all young people — by expanding access to mental health resources and promoting kindness."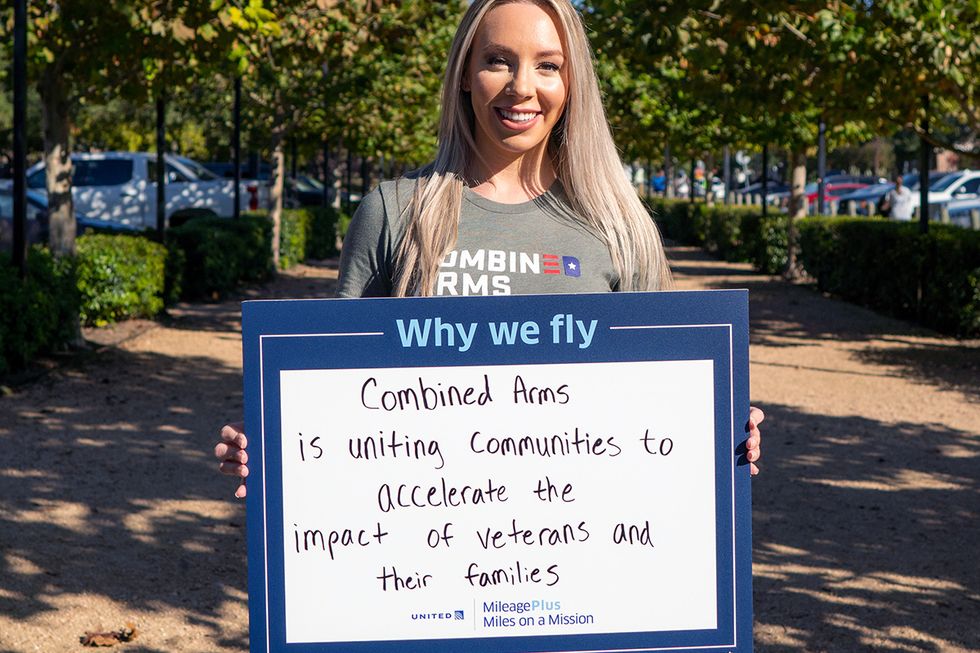 "Combined Arms is uniting communities to accelerate the impact of veterans and their families."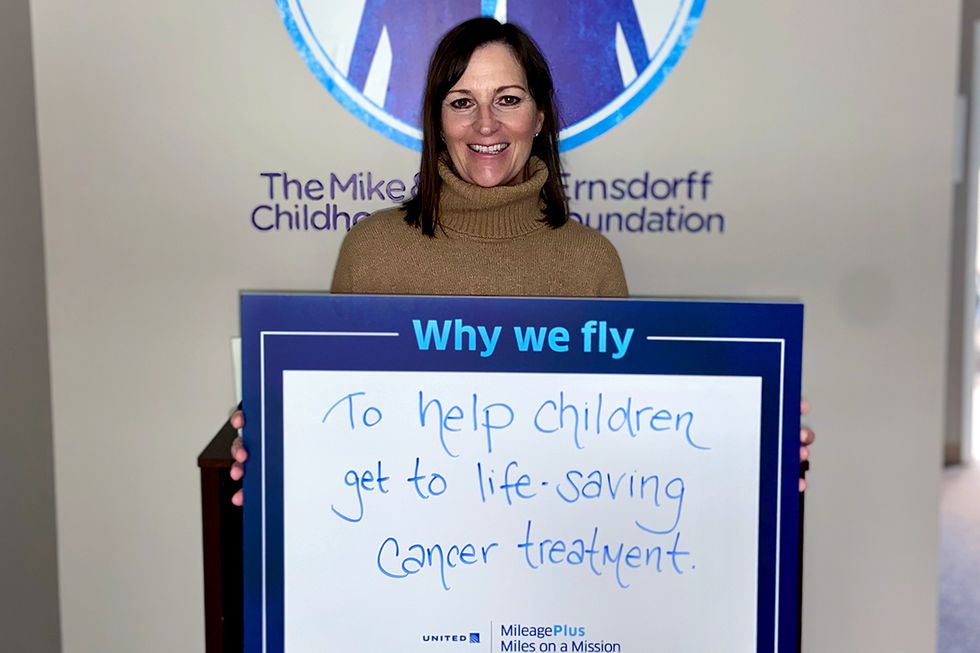 "To help children get to life-saving cancer treatment"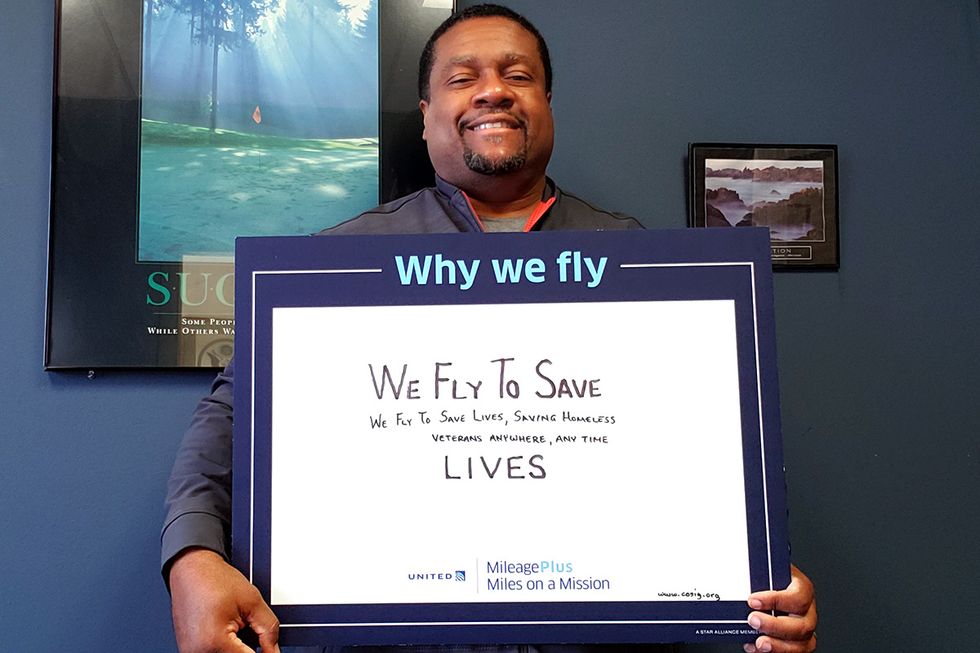 "We fly to save. We fly to save lives, saving homeless veterans anywhere, any time."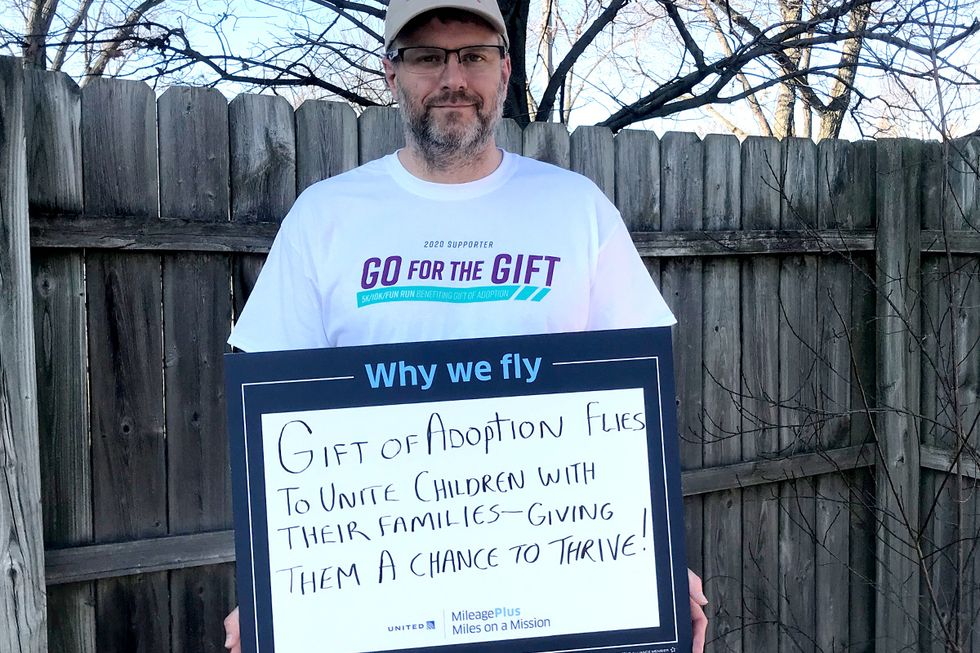 "Gift of Adoption flies to unite children with their families — giving them a chance to thrive!"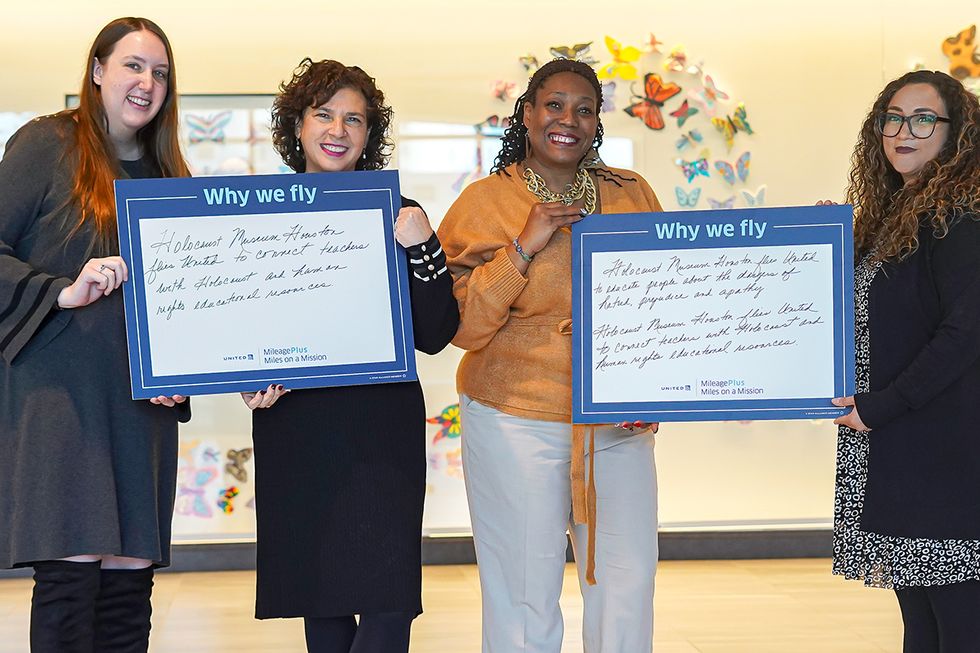 "Holocaust Museum Houston flies United to educate people about the dangers of hatred, prejudice and apathy. Holocaust Museum Houston flies United to connect teachers with Holocaust and human rights educational resources."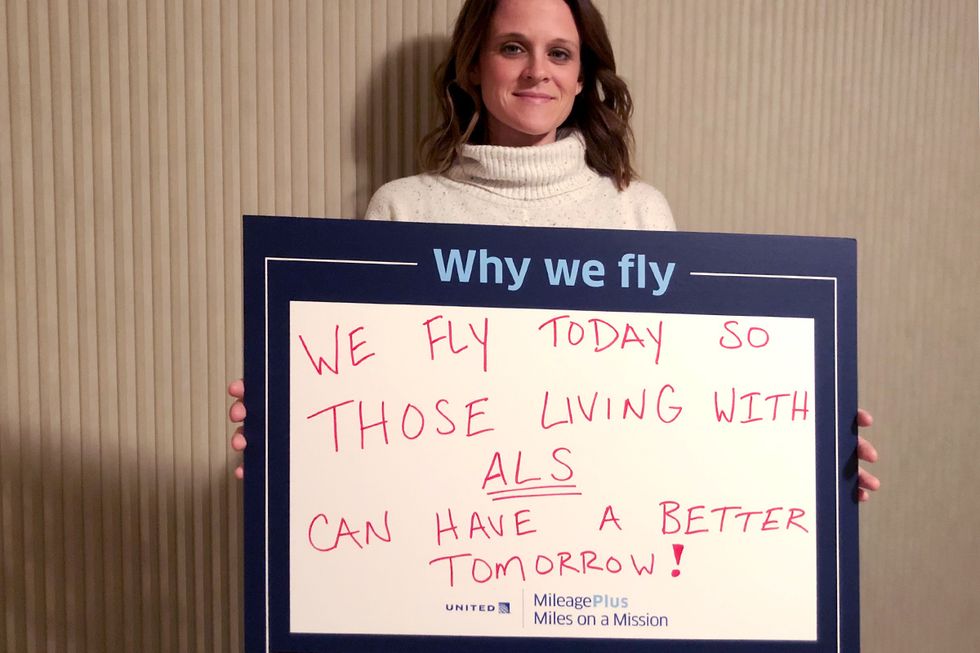 "We fly today so those living with ALS can have a better tomorrow."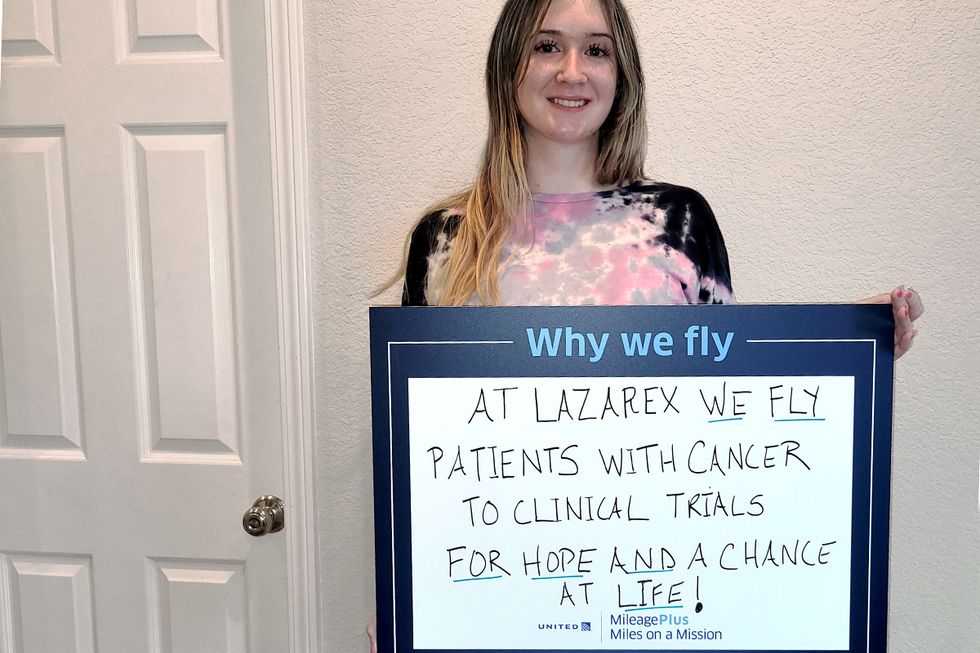 "At Lazarex we fly patients with cancer to clinical trials for hope and a chance at life!"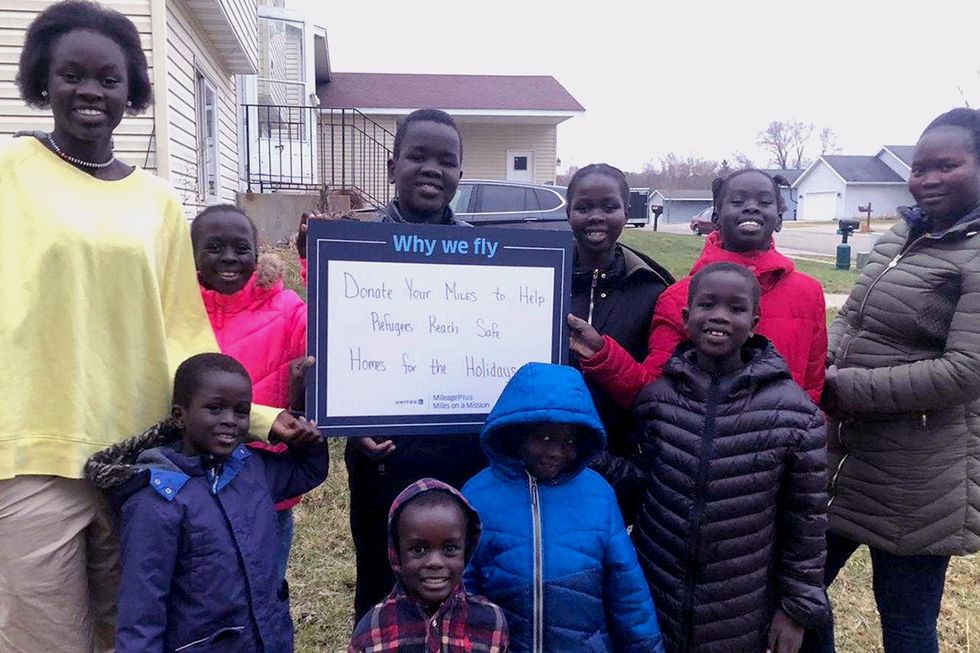 "Donate your miles to help refugees reach safe homes for the holidays."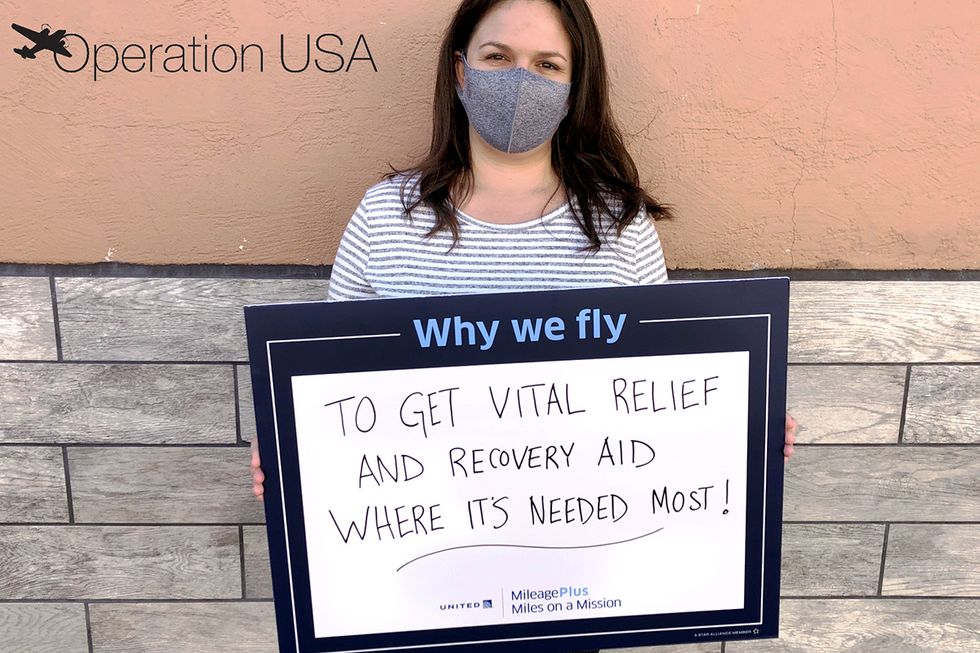 "To get vital relief and recovery aid where it's needed most!"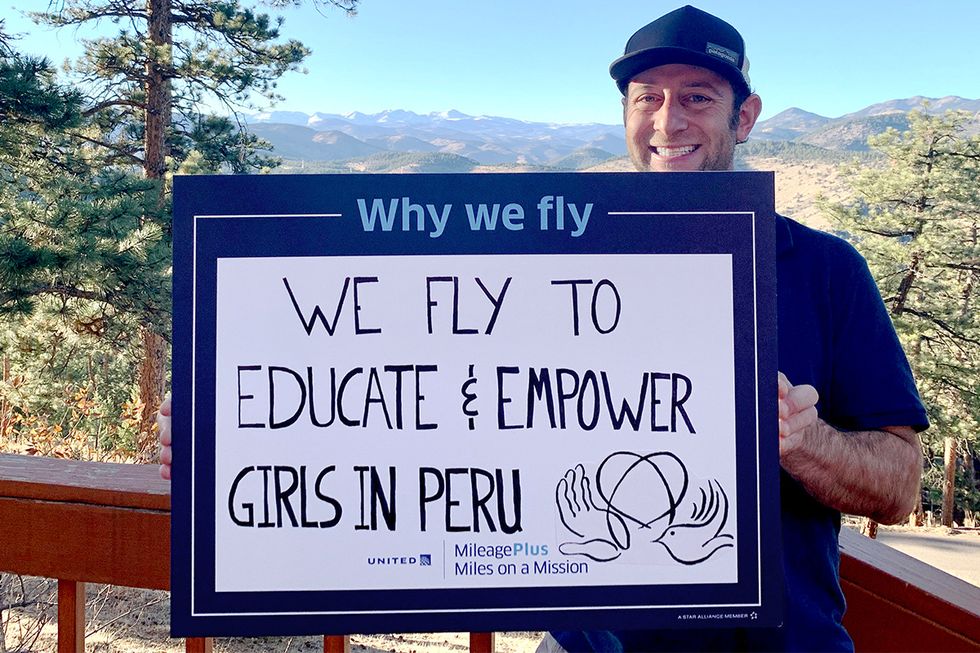 "We fly to educate and empower girls in Peru."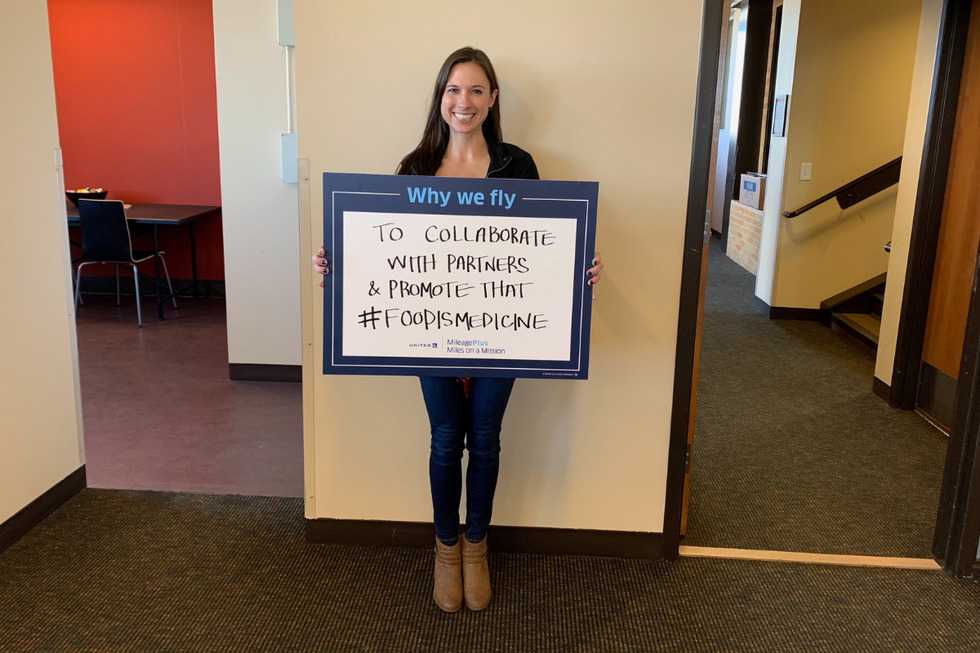 "To collaborate with partners & promote that #FoodIsMedicine"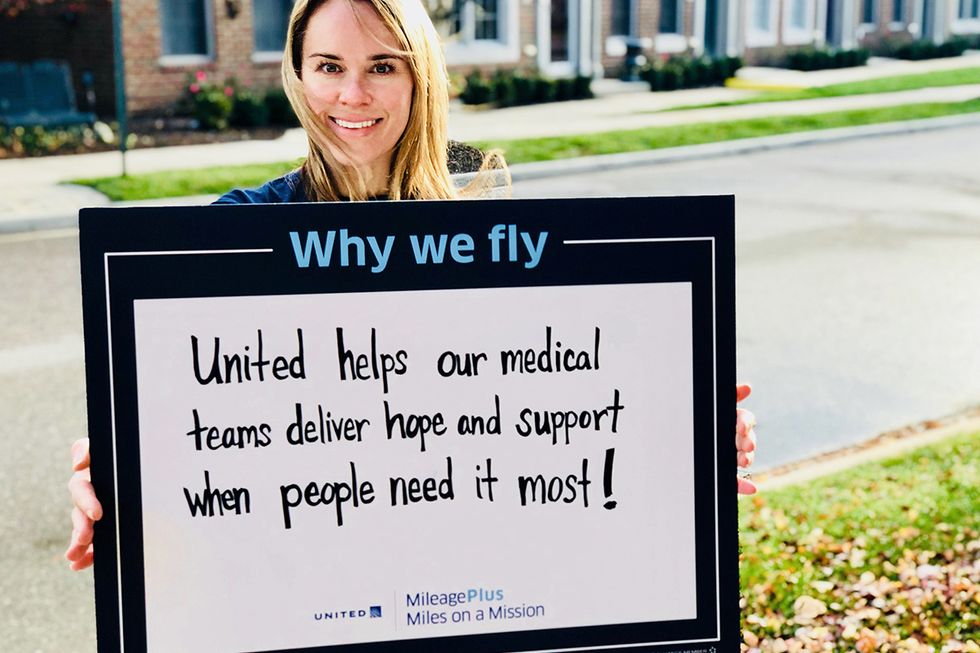 "United helps our medical teams deliver hope and support when people need it most!"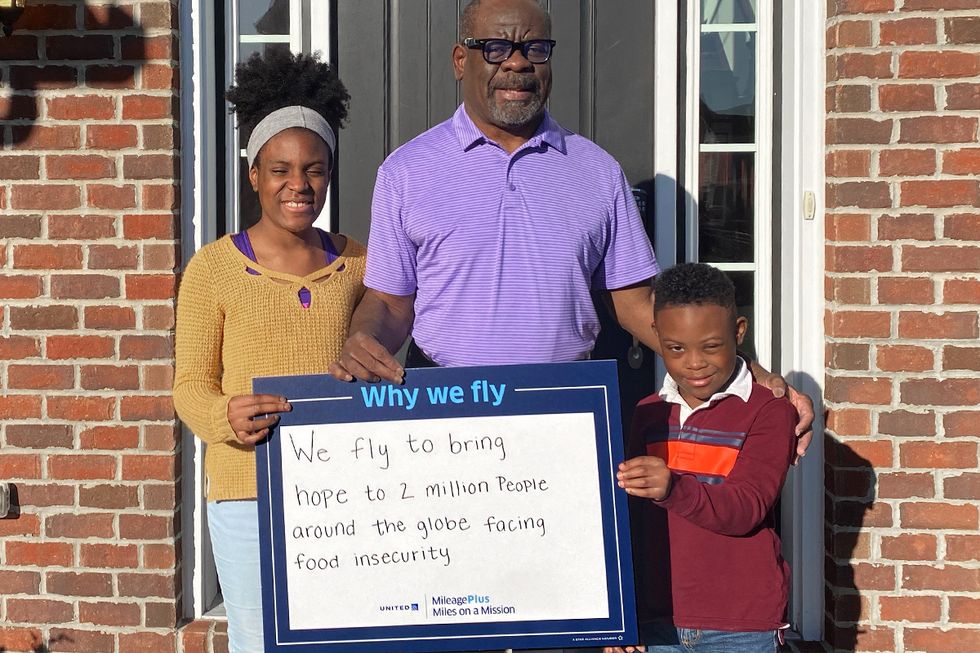 "We fly to bring hope to 2 million people around the globe facing food insecurity."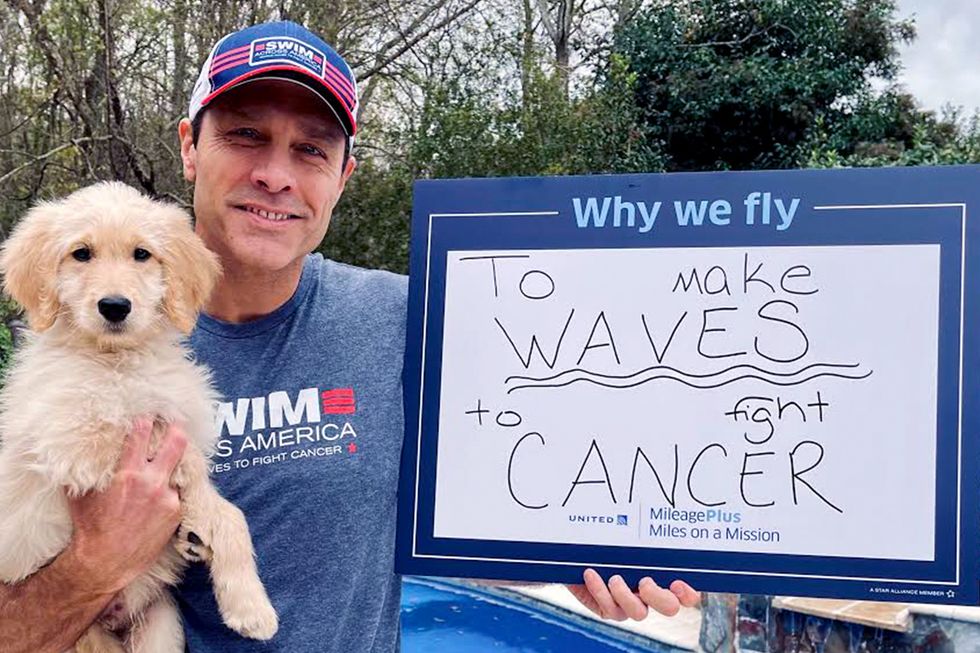 "To make waves to fight cancer."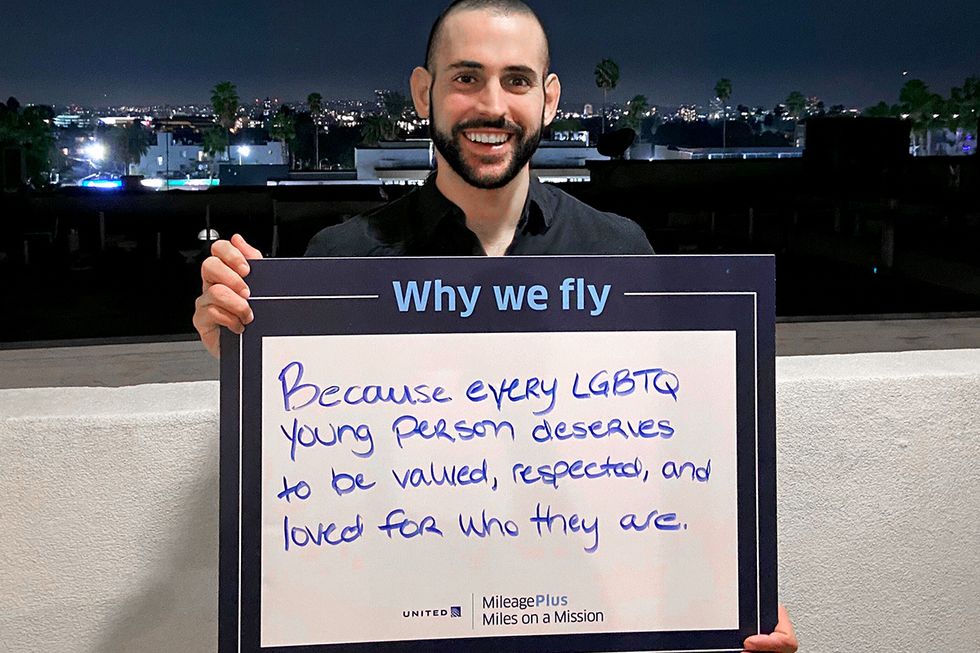 "Because every LGBTQ young person deserves to be valued, respected and loved for who they are."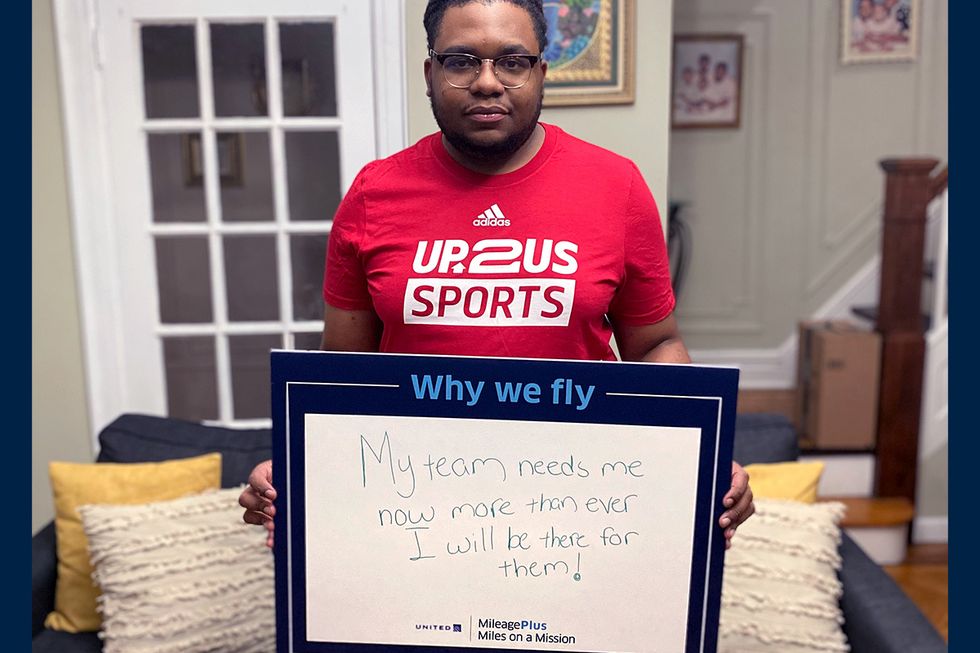 "My team needs me now more than ever. I will be there for them!"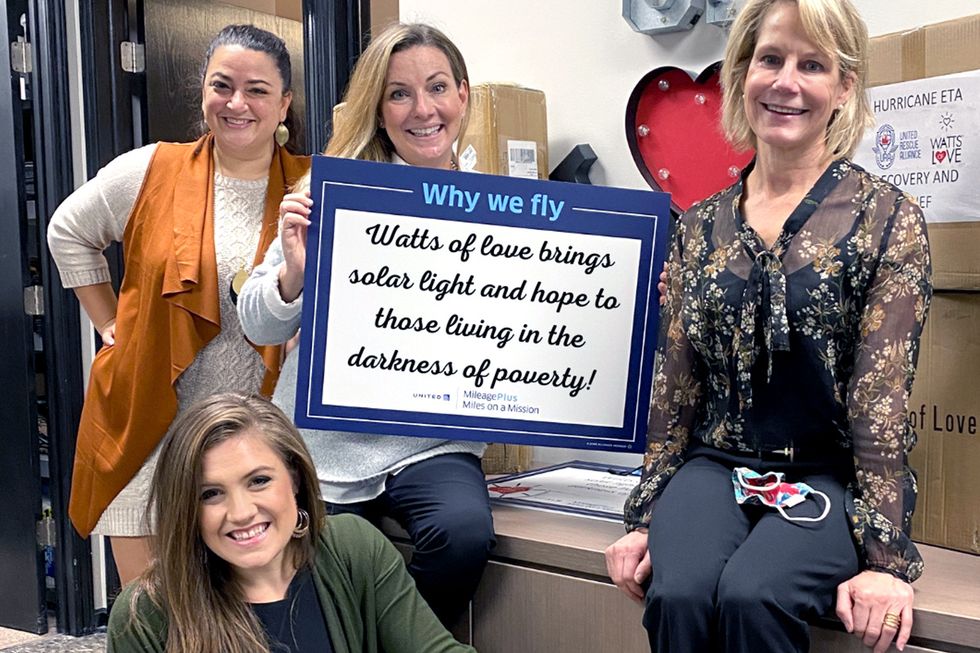 "Watts of Love brings solar light and hope to those living in the darkness of poverty!"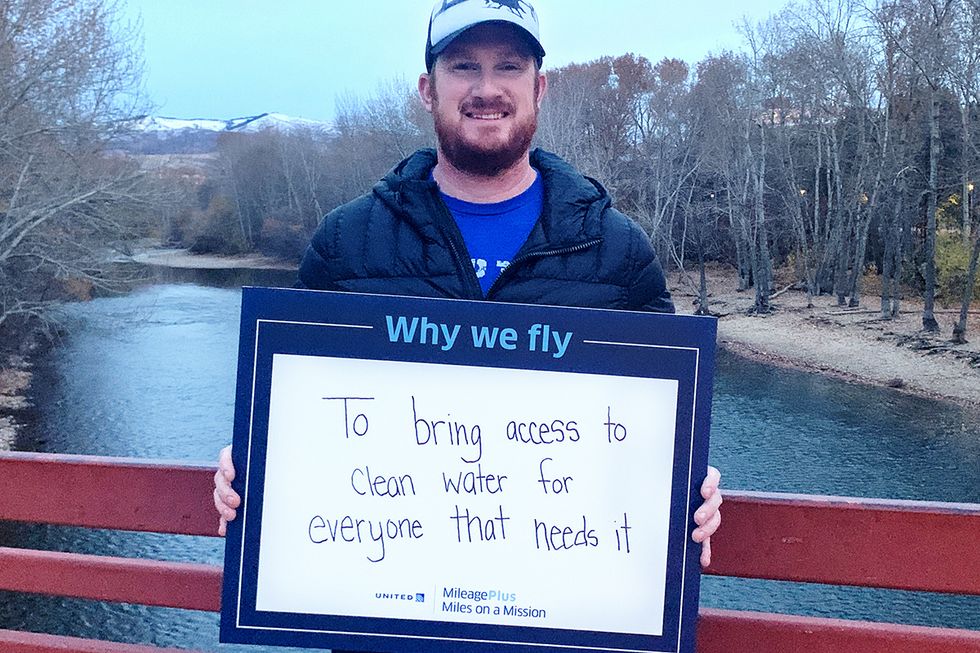 "To bring access to clean water for everyone that needs it."
Scroll to top