Three Perfect Days: Santiago
Story by Justin Goldman | Photography by Yadid Levy | Hemispheres, December 2014
Chile hasalways felt a little cut off. It's boxed in on all sides, by the rugged Andes to the east, more than 2,500 miles of Pacific coast to the west, the turbulent Drake Passage to the south and the searing Atacama Desert to the north. The dictatorship of Augusto Pinochet, meanwhile, formed a political barrier through the 1970s and '80s.
Even in the 25 years since democracy returned to Chile, its capital city has remained isolated by history and geography. Most travelers have tended to view Santiago as a stopover on the way to the stunning landscapes of Patagonia or the Atacama, the wine valleys to the north and south, the Andean ski slopes or the charmingly disheveled coastal city of Valparaíso. But this city of more than 6 million people has lately claimed its place among the cosmopolitan capitals of South America. It's home to a growing number of wildly inventive chefs, museums and cultural centers that bristle with creative talent, and a bouncing nightlife scene, with bars and clubs that stay open until sunrise.
The city is also one of the safest and most hospitable in South America. The parks are filled with lovers, the sidewalks swell with students, buskers dash into intersections to entertain at red lights. Even the stray dogs seem friendly. Santiago has turned the page on history, and now it's writing a chapter in which it becomes one of the shining metropolises of the New World.
DAY ONE | "La Cordillera," your taxi driver says, and your eyes follow the line from his finger, over the sprawl of Santiago to the snowcapped Andes, looming impossibly huge and close. You're definitely not in Kansas anymore. A few minutes later, he drops you off in front of a Spanish colonial building nestled amid palm trees and bougainvillea. The Aubrey, a 15-room hotel that opened in 2010, comprises two 1920s-era mansions combining traditional and contemporary touches—a Mission-style terrace leads into a bright piano bar decorated with illustrations of the Beatles. You head up to your fourth-floor room, which has an oddly slanted ceiling and a fine view of Santiago's biggest park, Parque Metropolitano.You're pumped up to go exploring, but that was a loooong flight, and before you know it you've face-planted on the bed.
You wake from your nap with an appetite, so you head down Constitución, one of the two main strips of Santiago's bohemian Bellavista neighborhood, in search of a bite. The storefronts here are slightly run down, but vibrant and colorful. You're drawn by the nautical decor—a ship's bow, a figurehead—of Azul Profundo. You slide in and order caldillo de congrio, the hearty eel soup that's such a Chilean staple that Pablo Neruda wrote an ode to it. The poem is conveniently printed on your placemat, and you read it as you eat: "In the storm-tossed Chilean sea"—slurp—"lives the rosy conger"—slurp—"giant eel of snowy flesh."
A charming market counter inside the French restaurant Boulevard Lavaud
Inspired by lunch, you duck down a graffitied alleyway just off Constitución to find La Chascona, the house Neruda lived in with his third wife, Matilde Urrutia. (The poet named the house using a Quechua word meaning disheveled, in honor of Urrutia's curly hair.) You climb through the gardens, listening to a young guitarist on the street below, and enter to find a surreal portrait by Diego Rivera depicting Urrutia with two heads. You browse Neruda's maps, books and nautical knickknacks, finally coming across his Nobel Prize medal on the top floor. You don't see one of those every day.
From here, it's a couple of blocks to Parque Metropolitano, better known as Cerro San Cristóbal for the 2,830-foot peak at its center. There's a funicular that goes to the top, but you're feeling spry, so you hike the mile or so up the dirt trail. As you reach the first switchback, you suspect you've made a mistake; at the second, you know you have. Then you spot the 45-foot statue of the Virgin Mary at the peak, so you soldier on. At the top, you stand beside the statue, listening to a man drone Hail Marys in a perfect monotone, and take in the view of the Gran Torre Santiago, the tallest building in South America, which is dwarfed by the mountain range beyond. You won't be climbing those anytime soon.
You wobble back down the hillside and hop a cab to the tony suburban neighborhood of Vitacura, home to the Museo de la Moda. Founded by the scion of a wealthy family in 1999, the museum houses a collection of fashion relics that include Madonna's cone bra and the jacket that Michael J. Fox wore as Marty McFly and Marty McFly Jr. in Back to the Future II. There's also a giant Rubik's Cube and cars embedded nose first in the grass outside. It feels a little odd to travel thousands of miles to immerse yourself in various bits of Americana, but it's no less satisfying.
Dinner is at nearby Boragó, a simple dining room that belies the culinary complexities of its menu. "People never really travel to Chile to eat," says chef Rodolfo Guzmán, running you through some of the 700 dishes he prepares. "We're trying to build that from scratch." A wild-haired mad scientist of a chef (and alum of famed Spanish eatery Mugaritz), Guzmán uses seasonal ingredients proffered in mind-boggling presentations: quail eggs nestled in the branches of a bonsai tree; piure, a gelatinous urchin-like creature, served atop rocks from the seashore; bread sticks dotted with edible flowers; a dessert of menthol and lemon crystals that crackle on the plate like fireworks. At one point you find yourself sipping wine out of a cow horn, wondering if one of your drink pairings was ayahuasca.
The Beaux-Arts Palacio de Bellas Artes, home to the Museo Nacional de Bellas Artes and the Museo de Arte Contemporáneo
Not sure if you've just had dinner or witnessed a piece of performance art, you cab it back toward the Aubrey, stopping off for a nightcap at Bar The Clinic. The official watering hole of The Clinic, a satirical Santiago newspaper, the bar's walls and menu are adorned with lefty political slogans. You order Chile's signature wine, Carménère, which your bartender climbs a ladder to fetch from the tall case of bottles behind the bar. A TV on the wall runs a loop of the paper's cartoons, including one skewering the Chilean navy, with sketches of U.S. and Russian nuclear submarines beside a half-submerged Santiago city bus. Such national self-deprecation would have been unthinkable during Pinochet's reign. The people around you are all smiles. Even now, after all these years, this is a city enjoying a fresh start.
DAY TWO | Having pried yourself from your kingsize bed, you head for the Aubrey's breakfast buffet table, which is dominated by a towering calla lily centerpiece. The waitress, a Somali immigrant named Rachel, frowns at your humble bowl of yogurt. "You must have some eggs," she says,"with bacon!" You assent to the eggs, which come laced with ham and cheese, accompanied by thick-sliced bacon. You top it off with a trip back to the buffet for a fluffy berry tart. Rachel is pleased the next time she glances at your table.
Fueled up, you head out, negotiating a sidewalk packed with food carts and vendors hawking jewelry. Crossing the Mapocho River, you find an intersection jammed with young people carrying placards. It appears you've wandered into a student protest. You stand and watch, intrigued but slightly unnerved, given Chile's history of being, um, less than tolerant of civil disobedience. But the police calmly usher the marchers through and get traffic moving again, and you continue toward leafy Parque Forestal.
At the far end of the park, you encounter the Beaux-Arts masterpiece Palacio de Bellas Artes, which houses both the Museo Nacional de Bellas Artes and the Museo de Arte Contemporáneo. You opt for the former and are rewarded with an exhibit of ethereal black-and-white portraits by Chilean photographer Luis Poirot, their subject a woman in a variety of strange poses and levels of dress (and undress).
The Mercado Central boasts the city's finest bounty of fresh seafood, caught just off Chile's 2,500-mile Pacific coast
From here, you wander through Barrio Bellas Artes to hilly Cerro Santa Lucía, one of the city's nicest parks. On the other side, you cross Avenida Libertador Bernardo O'Higgins—the city's main thoroughfare—to Fuente Alemana, Chile's most famous sandwich shop. You shoulder your way to a seat at the counter and order a lomito completo con palta, with roast pork, tomato sauce, sauerkraut and heaps of mayonnaise and avocado—palta—which Chileans adore. The sandwich is a behemoth. You stare at it, trying to figure out how to pick it up, but are spared embarrassment when you notice that everyone else is eating with a knife and fork. Even properly armed, you're not sure how you'll get the whole thing down. Somehow, you manage.
With 800,000 calories to burn off, you head back to the park and ascend Cerro Santa Lucía, which was used as a lookout by conquistadors as far back as the 16th century. At the top, you find a 19th-century fort, which has cannons on the battlement and a narrow, slippery staircase leading to a watchtower. You scan the skyline for invading armies, but the only legions you spot are the young Chilean couples lying arm in arm on the grassy hillside below.
Back at street level, you stroll through Barrio Lastarria, a pleasant neighborhood of upscale shops and restaurants. After a little browsing, you take a table outside wine bar Bocanáriz (literally, "mouth-nose") and scan the list of 362 wines, nearly all Chilean, before ordering a flight of reds from various regions. As you sip the vino tinto, a delivery driver pulls up to the curb. "Where's the white?" he says, gesturing at your table. "Try a chardonnay from the Casablanca Valley." Everyone's a sommelier.
On the way back to Bellavista, you come across Emporio La Rosa, which has a sign in its window proclaiming it one of the 25 best ice cream shops in the world. You grab a cup of dulce de leche and continue back through Parque Forestal, across the Mapocho and through Patio Bellavista, a posh courtyard of shops, restaurants and bars. You bypass them for Peumayen, a new restaurant that's dedicated to exploring the roots of Chilean cuisine.
The Aubrey hotel, at the base of Cerro San Cristóbal and Parque Metropolitano
The menu here is a bit of a mystery. Your waiter, Sandy, recommends you get an appetizer sampler and an entrée called pulmay. The starters come on long stone plates, first a diverse bread course and then seven meats, including hake with seaweed, horsemeat tartare and lamb tongue with green chile. The pulmay is a stew from the Chiloé Archipelago that is traditionally wrapped in banana leaves and buried with hot coals. You dig through layers of shellfish, chicken and sausage to find a baby-back rib hiding in the depths of the salty broth. Those ancients knew how to eat.
Bellavista, with its rows of bars, is also home to some of the best nightlife in Santiago. You opt for one called Bar Constitución, a long, fashionably dark, warehouse-like space packed with stylish people nodding their heads to a pounding bass line. You order a golden ale from Chilean microbrewery Guayacán and, incongruously, watch an episode of MTV's "Daria" on a wall-mounted TV. By the time you leave, the streets are filled with late-night crowds, young people laughing and chattering their way toward sunrise.
DAY THREE | An early-morning ride on Santiago's impeccable metro takes you to the glass towers of Las Condes, the neighborhood locals refer to as "Sanhattan." Here, you check into the W Santiago, which rises up from behind a Mercedes dealership and an impressive wine store. The high-ceilinged, heavily marbled lobby is modish and modular, a five-star rendition of Elysium. You leave your bags, briefly getting lost among the columns on your way to the elevator.
Chileans aren't big on breakfast, but a couple of blocks from the hotel you find the bright and breezy Cafe Melba. You order the "famous" Panqueques Melba, fluffy blueberry pancakes powdered liberally with sugar and topped with a huge dollop of whipped cream, and chase it all down with a tall glass of mango juice. You need a sweetener, you feel, before your next destination.
An inventive artwork in front of the Museo de la Moda, on the grounds of a wealthy family's property in tony Vitacura
Another metro ride brings you to the Quinta Normal park, home to a number of museums, including the Museo de la Memoria y Derechos Humanos. The museum, a toppled tower of sea-green glass resting on two stone pillars, memorializes the 1973 coup in which General Pinochet ushered in two decades of national misery. You watch footage of the attack on the presidential palace and read accounts of the secret prisons, but the most unsettling moment comes when you look out the window, the tinted glass and cross-hatched pillars making you feel disconnected—as if you had been disappeared.
Afterward, you wander the more uplifting streets of nearby Barrio Yungay. This isn't a touristy area, but the modest rowhouses and grocery stores are painted with vibrant graffiti murals. Soon you find yourself at one of Santiago's beloved culinary landmarks, Boulevard Lavaud, which has been open since 1868 and is better known as Peluqueria Francesa for the French-style barbershop that fronts the restaurant. You step inside, thinking you could use a drink, and along with a Carménère you order a lunch of pato a naranja—duck à l'orange. It's exquisite.
Restored, you press on with a tour of the city center. You pass by the Palacio de La Moneda—rebuilt since it was bombed by jets during the coup and now home to a vibrant cultural center; the Plaza de Armas, the central square of the city, which spreads out before the 200-year-old Catedral Metropolitana; the Mercado Central, teeming with fish from the nearby Pacific; and the recently reopened Museo Precolombino, where you explore an impressive collection of ancient pottery, as well as Mapuche wooden burial sculptures that remind you of the eerie moai of Easter Island.
You're not quite ready to call it a day, so on the way back to the hotel you stop in Providencia, at the Santiago institution Bar Liguria, a German-style café where you sit at one of the sidewalk tables and relax, sipping an Austral beer as you watch pedestrians pass on the leafy street.
Santiaguinos relax in front of a street mural in trendy, heavily grafittied Barrio Bellavista
Back at the W, you find a plate of serrano ham and manchego cheese and a bottle of Chilean Malbec waiting in your room. You step out onto the balcony with your afternoon snack and tilt your head back to take in the shining blue 984-foot Gran Torre Santiago. There's an even better view from the rooftop pool, where you work up an appetite for your forthcoming dinner at the hotel's chic restaurant Osaka.
The restaurant specializes in Nikkei cuisine, the blend of Japanese and Peruvian cooking that has taken the world by storm. Chef Ciro Watanabe, a Peruvian whose grandfather was Japanese, works the line with his chefs, slinging plate after plate of transcendent food your way: Chilean sea bass with mustard leaves, citrus fruit and a mint emulsion; salmon belly with orange zest and truffle oil; dumplings stuffed with duck confit and Japanese mushroom; beef seared with a torch before your eyes; and scallops Parmesan, which appear with your plate aflame. You're sure that you've been seated at the Great Sushi Bar in the Sky.
Finally the waves of food slow down, and you begin to gather yourself. Earlier, you saw some beautiful people in line for Whiskey Blue, the club next door, and you've decided to give it a try. As you stand to leave, Watanabe stops you to shake your hand. "Come see us on your next visit," he says. "This is your home now."
Hemispheres managing editor Justin Goldman would like to ask the people of Chile to speak just a little bit slower, please.
Made with Atavist. Make your own.
This article was written by Justin Goldman from Rhapsody Magazine and was legally licensed through the NewsCred publisher network. Please direct all licensing questions to legal@newscred.com.
Around the web
The day off: Washington D.C.
Story by Ellen Carpenter | Hemispheres, December 2018
Politics, finance, tech, no matter: Deals happen in D.C. at every hour. But if you find yourself on a business trip with a rare free day, consider yourself lucky: The city has never been cooler.
9 a.m.
Wake up in your spacious room at the InterContinental Washington D.C. – The Wharf, with floor-to-ceiling views of sailboats gliding down the Washington Channel, and forget for a moment that the craziness of Capitol Hill is just five miles away. Snap a photo of the waterfall chandelier in the lobby before popping next door for a delicious egg and bacon biscuit sandwich at Dolcezza, the first outpost of the D.C. mini-chain to offer a full breakfast menu.
Photo by Mark DeLong
10 a.m.

Hop a cab to the National Portrait Gallery, where you can take a selfie with Barack Obama (well, Kehinde Wiley's depiction of the 44th president) before viewing an entire exhibit on the art of the selfie, Eye to I: Self-Portraits from 1900 to Today, which features works by James Amos Porter, Elaine de Kooning, and more. Afterward, muse on the concept of identity under the undulating glass ceiling in the gallery's stunning Kogod Courtyard.
Photo provided by the National Portrait Gallery, Smithsonian Institution/gift of Dorothy Porter Wesley
1 p.m.
Take the Metro's Green Line up to U Street for a taste of Little Havana at Colada Shop. The small counter spot dispenses flaky empanadas, decadent Cubanos, and the café's namesake—four shots of espresso commingling with sweet Cuban crema. You know you want one.
3 p.m.
Time to hit the National Mall and work off that caffeine injection. Every winter, the fountain at the National Gallery of Art Sculpture Garden becomes an ice rink, where you can take in Alexander Calder's Cheval Rouge and Louise Bourgeois's Spider while practicing your triple lutz.
Photo by Mandel Ngan/AFP/Getty Images
5 p.m.
Cab over to the Kennedy Center for the free 6 p.m. show at Millennium Stage, offered every single night as part of the cultural hub's Performing Arts for Everyone initiative. Whether it's modern dance, West African blues, or experimental theater, it'll broaden your horizons.
Photo by Teresa Wood
7:30 p.m.
Give in to your carb cravings at the Michelin-starred Tail Up Goat, a relaxed yet polished restaurant in the Adams Morgan neighborhood. Toss back the complimentary shrub (tart!) and then dive into the red fife brioche (topped with chicken liver mousse, blueberry marmalade, and wood sorrel) and goat lasagna with tomato, anchovy, and salsa verde.
9:30 p.m.
Catch a ride to Blagden Alley—a historic area that used to house the stables and workshops behind stately row houses—for a cocktail at Columbia Room, a lounge that has topped every best-of list imaginable. Score a seat in the leather- and mahogany-lined Spirits Library and order a Maryland, made with rye, applejack, and chartreuse. Then get another.
Photo by Karlin Villondo Photography
3 under the radar places to visit in December
With the end of the year approaching, it's time to utilize those unused vacation days. If you're not traveling for the holidays, take an excursion to one of these under-the-radar destinations. Treat your family to fun in the sun in Florida, kick back on an island in Mexico that takes relaxation seriously, or take advantage of the slow season at a popular Arizona national park.
Isla Holbox, Mexico
For a leisurely vacation to relax on uncrowded beaches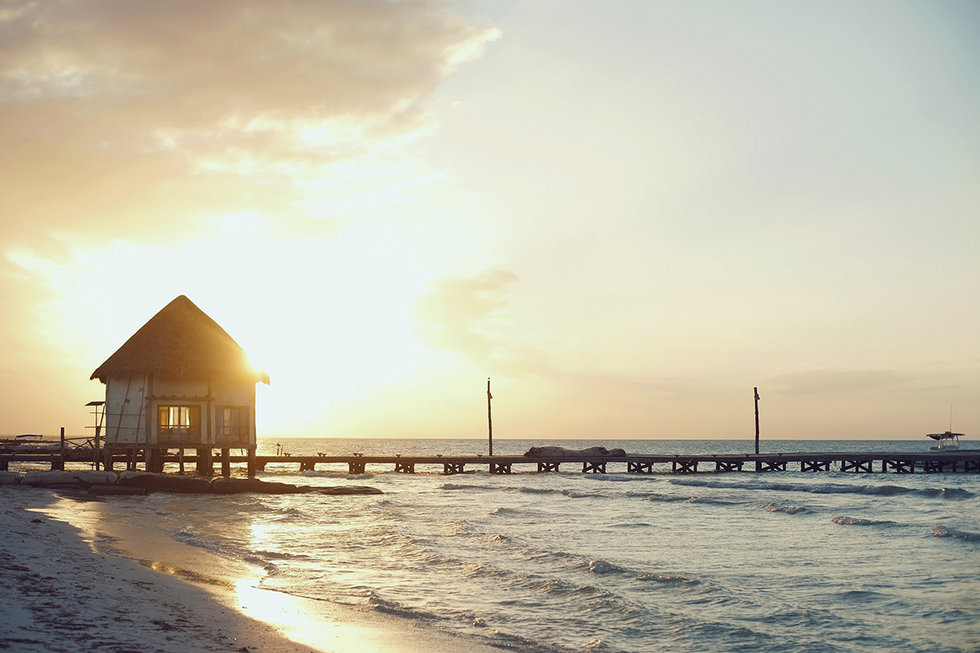 Seeking a destination where you can unplug and sink your toes into the sand while surrounded by natural beauty? Isla Holbox is the spot. This laid-back island sits on the northwest tip of Mexico's Yucatan peninsula. It boasts spectacular beaches with endless turquoise ocean views.
What to do
Pack your flip-flops and beach reads for a seriously laid-back trip to Isla Holbox. Come here to sit on the beach (or in a hammock) while you kick back and relax as you've never relaxed before. Enjoy spectacular beaches without crowds.
Isla Holbox is small — just 26 miles long and one mile wide, with only 2,000 full-time residents. Bright colors and painted murals throughout the area evoke a bohemian vibe. Instead of cars, most people get around by golf cart or bike. (In fact, its taxi cabs are actually golf carts.) Isla Holbox won't give you the lively nightlife of popular tourist destinations like nearby Cancun, but there are plenty of beachside bars serving cocktails, food vendors and restaurants serving fresh Mexican fare.
Go on a wildlife excursion to spot whale sharks, crocodiles or flamingos. Head to the Yum-Balam Nature Reserve to see other exotic animals.
Getting there
The closest airport is Cancun (CUN). From Cancun, head to Chiquila, where you can take the ferry to Isla Holbox.
St. Petersburg, Florida
A family-friendly beach destination for fun in the sun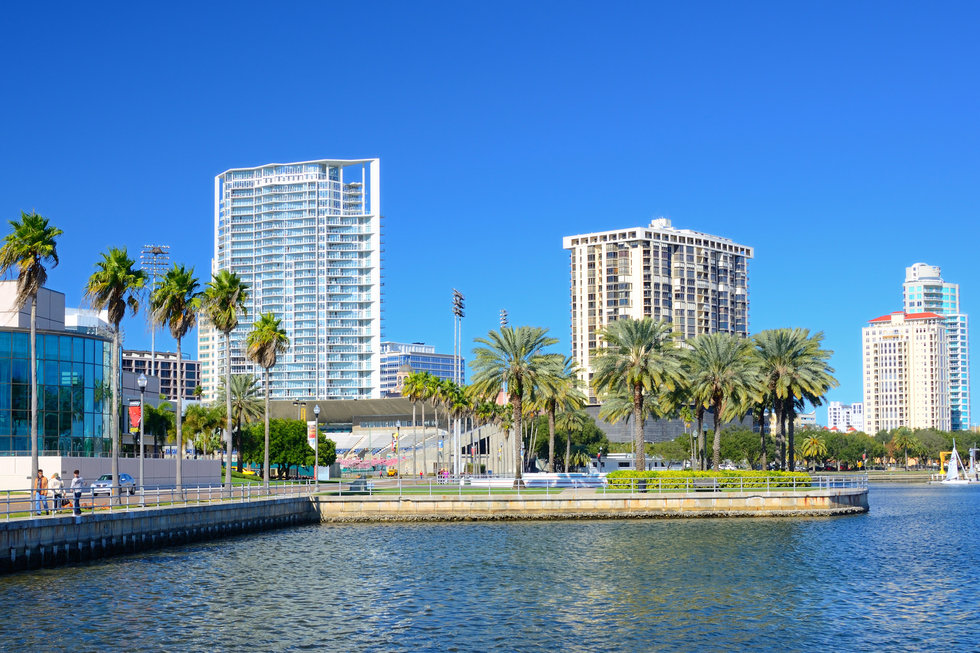 With award-winning beaches offering 35 miles of sand along Tampa Bay, calm waters and plenty of sun, St. Petersburg is quickly gaining momentum as a warm-weather destination for families. Downtown is home to many shops, restaurants, bars and unique attractions, such as an impressive Salvador Dali museum.

What to do
St. Pete beaches are known for their calm, warm and shallow waters. Add 360 days of sunshine per year and an average temperature of 73 degrees, and it's surprising that this sunny beach city still flies under the radar. Keep it laid back by relaxing on the shore, or bump up the action by parasailing, windsurfing or kiteboarding.
After a day of R&R, head downtown to enjoy the lively St. Petersburg culture and nightlife. There are 35 local craft breweries to choose from and many seafood restaurants ranging from casual fare to upscale. The most extensive collection of Salvador Dali's artwork outside of Europe resides in The Dalí Museum. You can even meet a local celebrity at the Clearwater Marine Aquarium — Winter the dolphin starred in the Dolphin Tale movies and is famous for her prosthetic tail.
Getting there
United offers direct service to Tampa / St. Petersburg (TPA) from many U.S. cities.
Grand Canyon, Arizona
To have one of the most magnificent national parks (almost) to yourself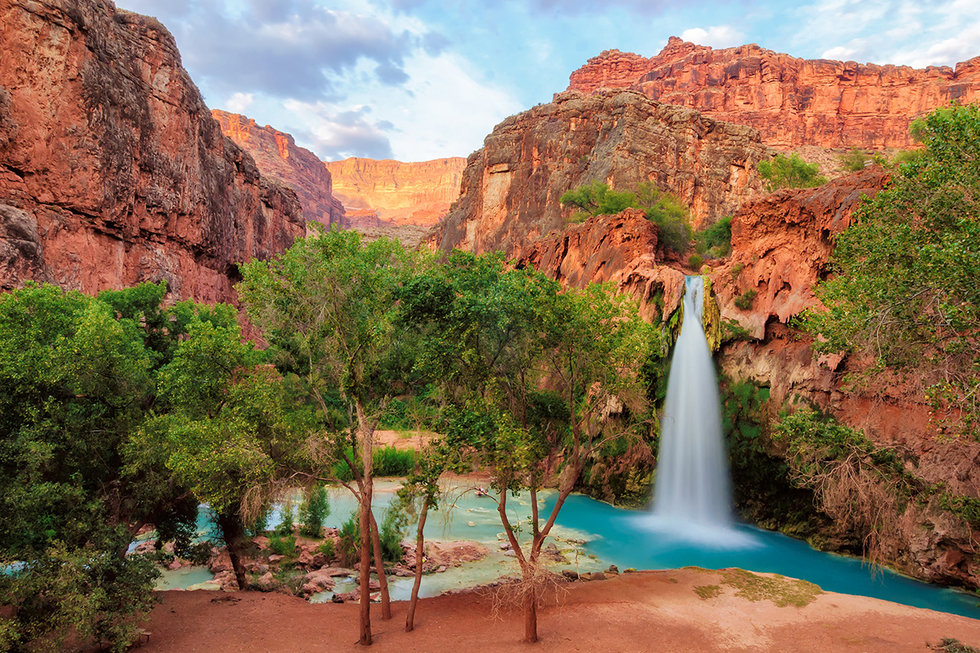 Though the weather is crisp and the temperature a few degrees chillier, the sun shines all month long at Grand Canyon National Park. Traveling here during the low season means fewer visitors will crowd your panoramic views of one of the world's largest canyons and most magnificent natural wonders.
What to do
From scenic drives to backcountry hiking, visiting in the winter makes for a more tranquil and peaceful adventure. The South Rim remains open all year round. The national park offers many trails to view the Colorado River snaking through snow-dusted temples and buttes. Try to catch at least one sunset or sunrise, and be sure to arrive with enough time to stake out a good vantage point. The visitors center and park website have recommendations for the best spots.
Ride the Grand Canyon Railway and travel back in time. A 64-mile stretch of railroad has been transporting passengers from the South Rim to the small town of Williams, Arizona, since 1901. The historic train has an observation dome car to catch the spectacular scenery and even has Wild West-themed entertainment aboard. Every evening in December, the Grand Canyon Railway transforms into the Polar Express and makes a stop at the North Pole where Santa boards the train to greet everyone.
Getting there
Phoenix Sky Harbor Airport is the closest major international airport to the South Rim. United offers service to Phoenix (PHX) from multiple U.S. cities.
For details and to book your trip, visit united.com or use the United app. Don't forget to share your story on social media with the #MyUnitedJourney hashtag once you arrive.

Evolving our brand design
The United brand is heading in a new direction as we evolve the colors and patterns we use. Where did these new colors come from, exactly? Check out the video below to learn about the research, logic and thoughtfulness that went into this evolution as we took inspiration from the spaces around us, the environments we work in, our heritage, the United globe and much more.
Three Perfect Days: Riviera Maya
Story by Jordan Heller | Photography by Lindsay Lauckner Gundlock | Hemispheres, December 2018
There is some dispute as to how Playa del Carmen, the metropolitan heart of the Riviera Maya just 40 miles south of Cancún, got its name. Some say it's after Our Lady of Carmel, the title given to the Blessed Virgin Mary in her role as patroness of the Carmelites. But the more compelling story is the one told by locals.
As legend has it, in the 1970s and '80s, when the area first became a destination, tourists traveling by boat from neighboring Cozumel would disembark in Playa—then known as Xaman-Ha—on their way to the ruins of Tulum. A local Maya woman named Carmen would happily invite these travelers into her modest home for a traditional meal of fresh-caught seafood. She may not have had any experience with immaculate conception, but when it comes to Playa, this Carmen is definitely a matron saint. Today, her spirit can be felt throughout the Riviera Maya, which also includes the village of Tulum, the ruins of Cobá, and a number of small Maya communities on the Caribbean side of the Yucatán Peninsula where, if you're lucky, a woman not unlike Carmen will happily invite you into her home for a meal.
Day 1
Exploring a Maya temple, befriending a butler and feasting on cochinita pibil
I eat grasshoppers for breakfast. No, this is not my way of saying I know how to handle a subordinate. I'm literally eating toasted grasshoppers sprinkled onto a dish of huevos rancheros with green tomatillo salsa, hoja santa, and goat cheese. I've just woken up at Playa del Carmen's Rosewood Mayakoba, which is perhaps the most luxurious resort I've ever stayed in (and I'm a travel writer). There's a private heated plunge pool outside my back door looking over a secluded lagoon, a spa Forbes rated one of the best in the world, and Tavo, my personal butler, who is at my beck and call through a Rosewood messaging app.
The sikil-p'aak tomato salad at La Ceiba Garden & Kitchen
A bottle of tequila and some toothpaste?

Certainly, Mr. Heller.
Despite all this luxury, I'm eating bugs—albeit with a Bloody Mary at a beachside restaurant overlooking the Caribbean. The toasted grasshoppers are crunchy (like perfectly burnt popcorn), incredibly delicious, and an appropriately indigenous start to a morning in which I'll be exploring the ruins of an ancient civilization.
After traveling inland to the village of Cobá, I trade my rental car for a "Maya taxi." It's the Yucatán version of a rickshaw—a padded bench fashioned atop the front wheel of a bicycle with a beach umbrella protecting me from the rain. My driver, Gustino, is transporting me through a mile of jungle and more than a millennium back in time, to the Late Classic (AD 550–830) Maya ruin of the Nohoch Mul Pyramid. The dirt path bustles with all manner of tourists riding Maya taxis, pedaling rented beach cruisers, or walking, excitedly talking about the sites of this ancient city in English, Spanish, German, Russian, and who knows what else.
As Gustino struggles to pedal through a particularly rough patch of mud, I ask him what nationality of tourist is the hardest to transport.
The Ixmoja pyramid at Cobá
"The Germans," he says. "It's not that they're overweight. They're just a very sturdy people. Americans are preferred: very easygoing and friendly people. Everybody wants an American fare."
When we arrive at Nohoch Mul, the panoply of tourists is suddenly speaking the same language: speechless. At 138 feet tall, the sheer scale of this temple is rivaled only by the gleaming hotels going up on the coast. But out here in the Cobá jungle, after I break the canopy and reach Nohoch Mul's summit, it's nothing but green as far as the eye can see, under which is apparently some 30 square miles of ancient city, most of it still obscured by the jungle. I'm told that just 5 percent of Cobá has been excavated since the project started in the 1970s.
"Today, if you come early in the morning, you find corn and beans here left by the local Maya, who continue to offer sacrifices to the gods."
"And what did they do with this little platform?" I ask Diego Viadero, my knowledgeable Tours by Locals guide, who's been schooling me on all manner of Maya history.
"Ah, yes," he says. "That's where the rulers would offer sacrifices to the gods, in hopes that they could avoid a collapse of the city."
"You mean like in the movie Apocalypto, where they chopped off the heads?" I ask.
"Just like in Apocalypto," says Viadero, doing his best to hold back an eye-roll. "Today, if you come early in the morning, you'll find corn and beans here left by the local Maya, who continue to offer sacrifices to the gods."
"Do you think it's enough?" I ask, making the comparison to the more (ahem) substantial offerings of yore. Let the eye-rolling commence.
The Rosewood Mayakoba's Sense Spa
Next, Viadero takes me to Nojoch Keej, which is Mayan for El Venado Grande, which is Spanish for "The Big Deer." It's a sanctuary for endangered animals run by a Maya man named Manuel Poot Dzib out of his back yard in the village of Nuevo Durango. Poot Dzib started the sanctuary in 2005, after Hurricane Wilma destroyed the habitats of many local animals. He now looks after bees (which produce honey that's said to have healing qualities), white-tail deer, paca, curassow, and ocellated turkeys, which he aims to repopulate in areas that are protected from hunters. From the looks of these turkeys, I think ocellated must be Mayan for peacock. They're vibrant, multicolored, and beautiful to look at.
"Tavo leaves me to my plunge pool, where I enjoy my cocktail to the sound of a rainbow-billed toucan flapping around the lagoon."
Poot Dzib asks us to stay for lunch, which is great, because I'm starving. "We're having cochinita pibil—es muy delicioso," he adds, giving off some of that Carmen spirit.
I breathe a sigh of relief when I learn that cochinita pibil is not Spanish for ocellated turkey. It's achiote-marinated pork that's been cooking with banana leaf in a hole in the ground in Poot Dzib's front yard since 8 this morning.
"They normally only do this for the Day of the Dead or other special occasions," Viadero says as we watch Poot Dzib remove the dirt and corrugated metal covering his subterranean oven.
A home-cooked meal, Maya-style
"We used to cover it with banana leaf instead of metal, but that's a much harder and longer process," says Poot Dzib. "This is more modern."
Modern? I'm not so sure, but I grant Poot Dzib that it's certainly an update. In any event, when put on a handmade tortilla with pickled onions and habanero, this cochinita pibil is definitely mouthwatering.
I say "Taakulak k'iin" ("See ya later" in Mayan) to Poot Dzib and his ocellated turkeys and head back to the Rosewood, where Tavo the butler awaits with that bottle of tequila, plus some fresh lime juice and agave nectar for mixers.
Gracias, Tavo!
Certainly, Mr. Heller.
Tavo leaves me to my plunge pool, where I enjoy my drink to the sound of a rainbow-billed toucan flapping around the lagoon. Just one cocktail, however, as I'm hopping onto my complimentary beach cruiser (every guest gets one) to take a spin around the property, where geckos, iguanas, and even a tarantula skitter into the mangroves as I come rolling down the jungle path.
Appetite sufficiently worked up, I'm off to the Rosewood's La Ceiba Garden & Kitchen, where executive chef Juan Pablo Loza serves a communal dinner of Maya-inspired dishes with a contemporary touch. Seated at a long wooden table with 17 other guests, I ask the chef what he's learned from the local Maya villages, which he visits often to pick up cooking techniques.
"My top lesson from the Maya is less about food than it is about perspective," he says, before recounting a delicious meal he had with one family. "The woman who cooked for me had referred to her neighbor as poor. I found it an odd comment, because the assumption in a Maya village is that nobody is exactly rich. 'Why do you say your neighbor is poor?' I asked. She said because she has no family and no garden. If you don't have a garden, you can't get food from it, and if you don't have a family you have nobody to share it with. For them, having a family and a connection to nature is what it means to be rich."
"And now you have this beautiful garden," I say, pointing to his planters of lemongrass.
"And a family, too," he replies. "Including a daughter named Maya."
And then we feast. There's grilled octopus with black recado and burnt lime vinaigrette, zarandeado-style lobster, roasted plantains, and a k'úum salad of squash, arugula, orange, oregano, and ocosingo cheese, finished off with fresh fruits in guava honey and lemongrass.
Tavo, I'm stuffed! Turn out the light and have a pot of coffee waiting for me in the morning, please.
Certainly, Mr. Heller.
Day 2
Scaling ruins, swimming in cenotes, and taking a turn on the karaoke mic
Gran Cenote
In the small village square outside Tulum National Park, the Voladores de Papantla are performing their ancient fertility ritual, or rain ceremony—named an "intangible cultural heritage" by UNESCO. Five men in traditional bright red pants and flowing white blouses with multicolored adornments sit atop a 90-foot pole. The man in the center taps an adagio beat on a simple drum and blows a gentle bird-like tune on a wooden flute while the other four men tie ropes around their waists. When the musician ups the tempo to allegretto, the other two men fall backward, like scuba divers dropping into water, and slowly descend upside down in a merry-go-round fashion, the spinning top ceding rope like a reel feeding line to a fish. It's absolutely beautiful.
On a path cutting through the mangroves and almond trees on the way to the park entrance, a guide shares a mnemonic device that will be helpful should I run into any venomous coral snakes: "red on yellow, kill a fellow; red on black, friend of Jack." I assume I'm a Jack.
"The water is high and crisp as we float past stalagmites growing ever so slowly out of the cave floor."
Thankfully, there are no snakes to be seen in the ancient Maya city of Tulum, an open patch of manicured lawns and stone ruins protected by walls to the north, west, and south, and an ocean reef to the east. Or so it was protected until around 1500, when the Spanish came ashore. This beachside community, established circa 1200, was populated by a few hundred of Tulum's elite (and the sea turtles that still come ashore to lay their eggs), with thousands of people living outside the walls. It wasn't until the 20th century, when archaeologists began studying the region's various Maya sites, that we began to understand how advanced their civilization was—especially in the area of astronomy. As I walk the city's white gravel paths, I can imagine a well-heeled society covered in jade and obsidian jewelry enjoying the same ocean breeze and studying the same night sky. One glance at the view, and it's clear the Maya knew something about real estate. This plot right here, with a lighthouse perched on the cliff, would go for a boatload of jade and obsidian.
Maya ruins at Tulum
After fortifying my stomach with a few al pastor tacos (don't forget the guacamole) at Tropi Tacos in Tulum Pueblo, I meet back up with Diego Viadero for a drive out to Sistema Sac Actun (White Cave System), one of the world's largest underground cave systems, a 164-mile maze of freshwater flowing through subterranean limestone. This afternoon, we're exploring just one mile of the system. The rain-conjuring Voladores de Papantla must be in top form lately; the water is high and crisp as we float past stalagmites growing ever so slowly (less than 10 centimeters every 1,000 years) out of the cave floor and reaching up toward stalactites hanging like icicles from the cave ceiling. It's like the setting of a science fiction movie, so otherworldly I try to prolong my stay by floating as slowly as the calcium deposits are forming in front of me.
"Be careful," says Viadero, as I get a little too close to a stalagmite that's been a million years in the making. "You wouldn't want to break it."
IK Lab
"I certainly wouldn't want that on my conscience," I agree.
After emerging from a cenote (a natural sinkhole where groundwater is exposed to the sky), I offer an adiós to Viadero and make my way to Tulum's Route 15—the narrow street that cuts through the jungle, parallel to the shore, and is lined with trendy restaurants, bars, and "eco-chic" (their word, not mine) hotels. Twenty years ago, this strip wasn't much, but now there's not a speck of beachfront that isn't occupied by an Instagram-ready boutique property. (The number of rope swings is astounding.) In recent years, Route 15 has played host to Demi Moore, Leonardo DiCaprio, Naomi Watts, Gina Rodriguez, Reese Witherspoon, and, after today, me. I'm staying at Sanará, a stylish wellness hotel that attracts young and hip sunworshippers from around the world who like partying and yoga in equal measure.
A shop on Tulum's Route 15
I check into my beachside room (furnished with my very own yoga mat and dream catcher), flop down on the bed, and open up the "Wellness Menu." On offer are a Pudzyah Mayan Healing that "transforms pain to love at the cellular level … It harmonizes your DNA by applying fractal geometry energy"; a Multivibrational Massage and Chakra Balancing; and a Solar Plexus Healer. I opt for the complimentary "Sound Bath" of light yoga and didgeridoo before balancing out my chakras with a burger, a beer, and some fresh ceviche at Clan Destino.
This laid-back spot is all about the ambience: a wooden deck with chandeliers hanging from the jungle canopy and a cenote smack dab in the middle of the club, should you need refreshing after one too many cervezas. The bar offers a free shot of mezcal for those who take a turn on the karaoke mic ("Suspicious Minds" for me, thank you very much); after accepting my applause and draining my shot, I turn the glass over on the bar and take the plunge.
Day 3
Floating down a canal, swimming in the Caribbean, and eating gelato on the beach
A cabana at Mía
At The Real Coconut, Sanará's beachside restaurant, I dig into a light breakfast of coffee and avocado toast (piled high like Nohoch Mul with a squirt of lime and a sprinkling of red pepper flakes). It's a deliciously healthy start to a morning that's going to include traipsing through the Sian Ka'an biosphere reserve and swimming in Laguna Chunyaxché.

At Sian Ka'an—a protected area of tropical forest, marshes, and lagoons about a 40-minute drive from my hotel—I follow my guide, Joaquin Balam of Community Tours, down the narrow boardwalk of Sendero Muyil, which cuts through a forest of zapote and ficus trees. I'm told there are jaguars, pumas, and howler monkeys about, as well as some 330 species of birds.
"Are those the howler monkeys?" I ask of a muted rumbling in the distance.
"We're floating in the current like a couple of astronauts in space, limbs slowly twirling."
"Oh no," says Balam. "When you hear them, you'll know it."
The closest we get to this array of wildlife, however, is some jaguar claw marks on a ficus tree. By the looks of the marks, I'm happy that we're strolling alone.
Baby back ribs at Mía Restaurant & Beach Club
At the end of the path, we reach the sandy shoreline of Laguna Chunyaxché, a bright body of water that reflects both the green wetlands and the blue sky above. We cross the lagoon by boat, to a shoreline of mangroves and seagrass, and step onto a dock at the entrance to a canal.
"Take your life vest off and wear it like this," Balam says, putting his legs through the arm holes of the vest, as if it were a diaper.
"If you say so."
Balam jumps into the canal and I follow, and I immediately understand the Baby Huey getup. We're floating in the current like a couple of astronauts in space, limbs slowly twirling as our seemingly weightless bodies travel down the canal. Cue the opening horns of the score to 2001: A Space Odyssey.
Back on Route 15, I stop in at Mía Restaurant & Beach Club for baby back ribs rubbed with chili and tamarind, washed down with a glass of Château Gloria St Julien Bordeaux from the restaurant's wine cave—the biggest collection of fine wines in Tulum. It's as decadent as the beachgoers lazing in the sun not far from my table.
Head still swimming in that lovely Château Gloria, I decide to take the rest of my body for a little dip. The Caribbean is bathwater warm and crystal clear—in other words, perfect. I walk out for what seems like half a mile, and the water still only comes up to my waist.
Gelato at Origami
Refreshed and sun-dried, I'm ready to trade in the historical and ecological sights of the last few days for the fashion runway of Route 15. The women wear bikinis and sarongs, the men wear linen shorts and loafers, and everybody wears designer shades, brimmed hats made of straw, and suntans of golden bronze. Origami, a beautifully designed gelato shop, is the perfect place to have a seat and watch the catwalk. I have a Ferrero Rocher and crunch on the hazelnuts drenched in icy chocolate and cream while the fashion models play street chicken with Vespas and the delivery trucks distributing tanks of fresh water to the five-star eateries
If Route 15 is for the well-heeled, then Calle Centauro Sur is for the flip-flop set. It's a strip in the center of town, about two miles inland from the beach, where the more casual tourists and locals congregate. Call it the Brooklyn to Route 15's Manhattan. At Batey—a hip, open-air bar and music venue decorated with paintings of Miles Davis and the Beatles—I take a sidewalk seat and listen to a Mexican Elvis impersonator singing Simple Minds' "Don't You (Forget About Me)." As I sip on a Don Julio Reposado, a patchouli-scented parade of 5 o'clock shadows and hot pink hair dye ambles by.
"Are you going dancing tonight?" a young man in a tank top, cut-off jean shorts, and tattered Chuck Taylors asks a friend sitting at the table next to me.
The bar at Mur Mur, in Tulum
"Are you?"
"I'm dressed and ready to go."
Back on Route 15, the revelers are stepping out as if their outfits are going to be scrutinized by bouncers holding clipboards and manning red velvet ropes. Thankfully, no such velvet ropes exist as I enter Rosa Negra for an indulgent meal of burrata, besugo sashimi with black salt and citrus, soft-shell crab tacos, and Pescadores—a fine craft beer made right here in Riviera Maya.
The food is as comely as the patrons, who are bopping their well-coiffed heads to a drum-and-bass DJ. But before I have a chance to pass judgment on an ambience that may appear a touch too buttoned-up, a live conga player steps in front of the DJ.
A rat-a-tat tat, bop ba-da ba-bop, dup du-duh dup du-dup!
The congas add a touch of that Carmen spirit—their organic vibrations reminding me that despite all the Manolo Blahniks and slinky black dresses, my T-shirt and flip-flops are welcome at the party. I shimmy my shoulders, take a swig of my Pescadores, and nod to the beat as I dig into my tacos.
A rat-a-tat tat, ba dop ba-da ba-dop, dup du-buh dup bu-dup!
For Oscar, United's turnaround is a journey
Our CEO, Oscar Munoz, sat down with Texas Inc. to discuss our turnaround strategy, stating it's a journey. Read the full interview here featured on the Houston Chronicle.
Ankit Gupta honored with Crain's 40 under 40 recognition
Network Planning and Scheduling VP Ankit Gupta can talk airline business for hours without losing steam. Just don't ask him to talk about himself; that's when he clams up. You'd think after being named to this year's prestigious Crain's Chicago Business "40 Under 40" list he'd be a little more inclined to wax poetic about his life and career, but no such luck.
Read more about why editors selected Ankit by visiting the Crain's website here. The full list of this year's honorees can be found here. The 40 Under 40 issue hits newsstands on December 3.
Security and technology in the air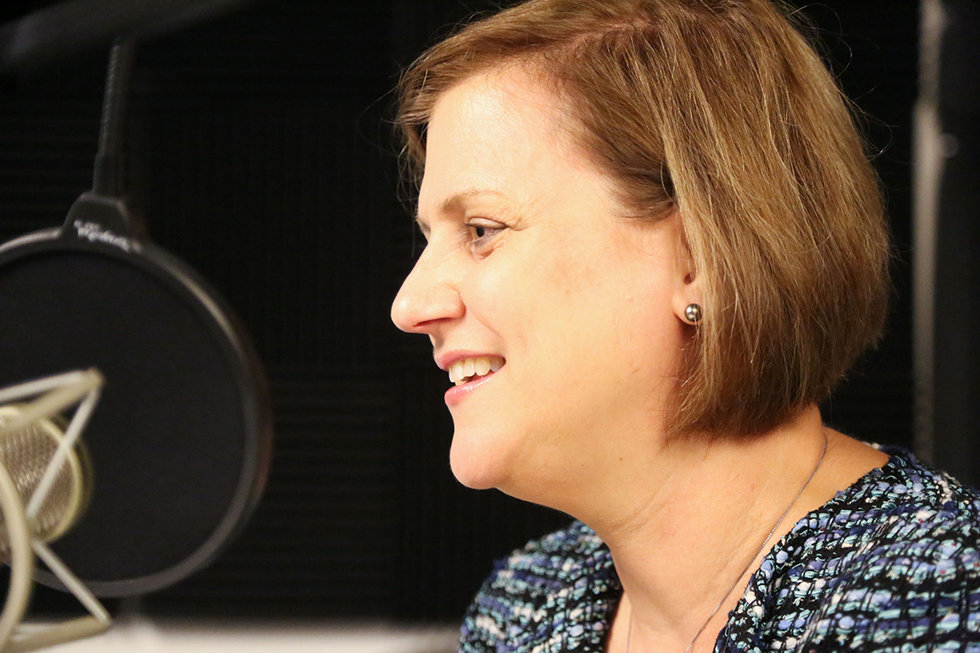 Podcast produced in partnership with CSIS
This week on the Smart Women, Smart Power Podcast, Beverly Kirk is joined by Linda Jojo, Executive Vice President for Technology and Chief Digital Officer at United Airlines for a conversation on the transformation of technology in the airline industry and more on security in the digital age.
The best National Parks to visit all year round
National parks can be a refuge from the noise and hectic pace of everyday urban and suburban life — America's special places in nature. But during the summer peak season, they can be as busy as cities. Smart travelers visit between November and March when most parks are less crowded and accommodation choices are discounted. These national parks are especially worthwhile to visit and they're all close enough to major airports to make a three-day weekend getaway possible.
Yosemite, California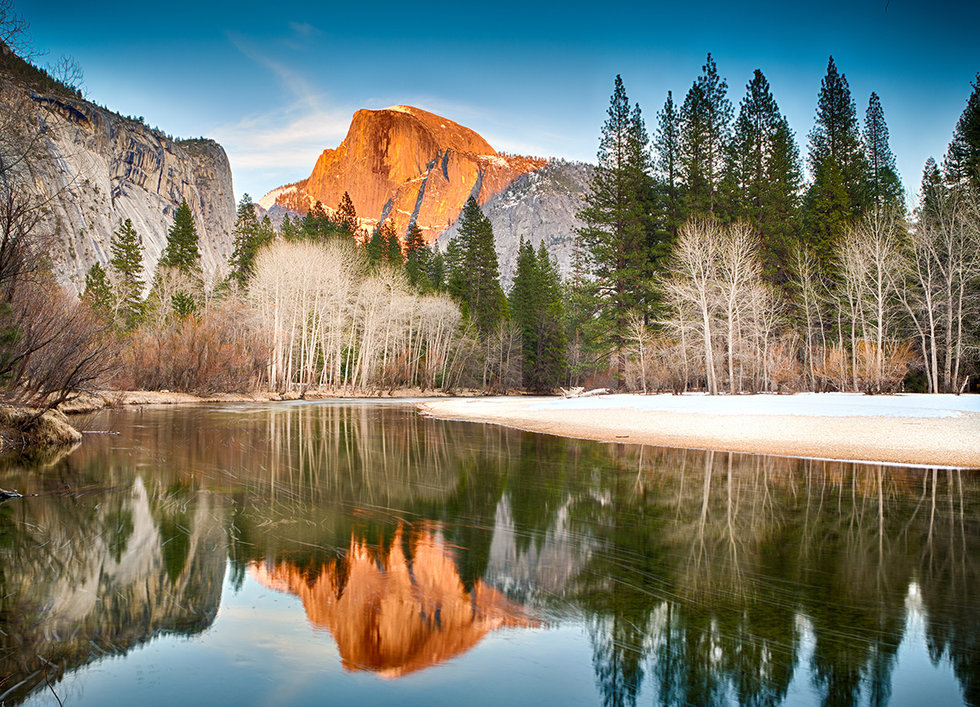 Fall and winter visitors to Yosemite National Park are treated to autumn leaves in the fall, snow-capped granite landmarks in the winter and replenished waterfalls in the spring. Tent camping can be cold, but hotel rooms in and around Yosemite Valley are widely available and Yosemite's historic lodge, The Majestic Yosemite Hotel (formerly Ahwahnee), hosts two big events in November and December: the Grand Grape Celebration and the Bracebridge Dinner (a recreation of Christmas in Olde England). Airport: Fresno Yosemite International Airport.
Everglades, Florida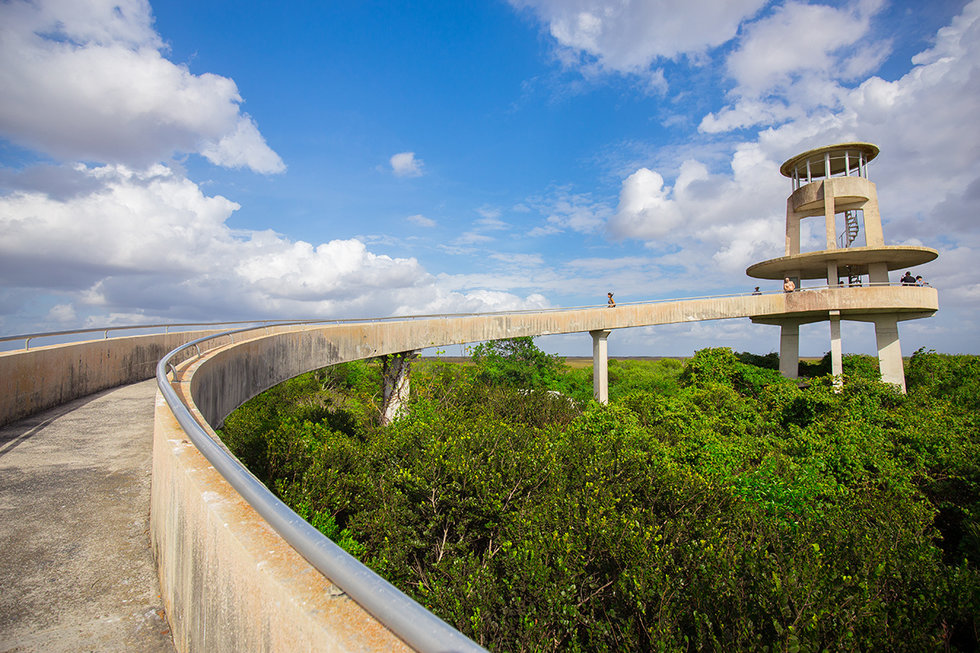 Many summer vacationers are among the one million annual visitors to Everglades National Park, but the best time to come is in late-autumn or winter. Southern Florida's temperatures are milder, it's far less humid, hurricane season is over and summer flooding of the prairies has receded — letting you see more fish and reptiles. You can also see more birds in the winter via airboat tours through the Everglades, America's largest tropical wilderness. Not to mention this "river of grass" is also a UNESCO World Heritage Site, International Biosphere Reserve and a wetland of International Importance. Airport: Miami International Airport.

Mammoth Cave, Kentucky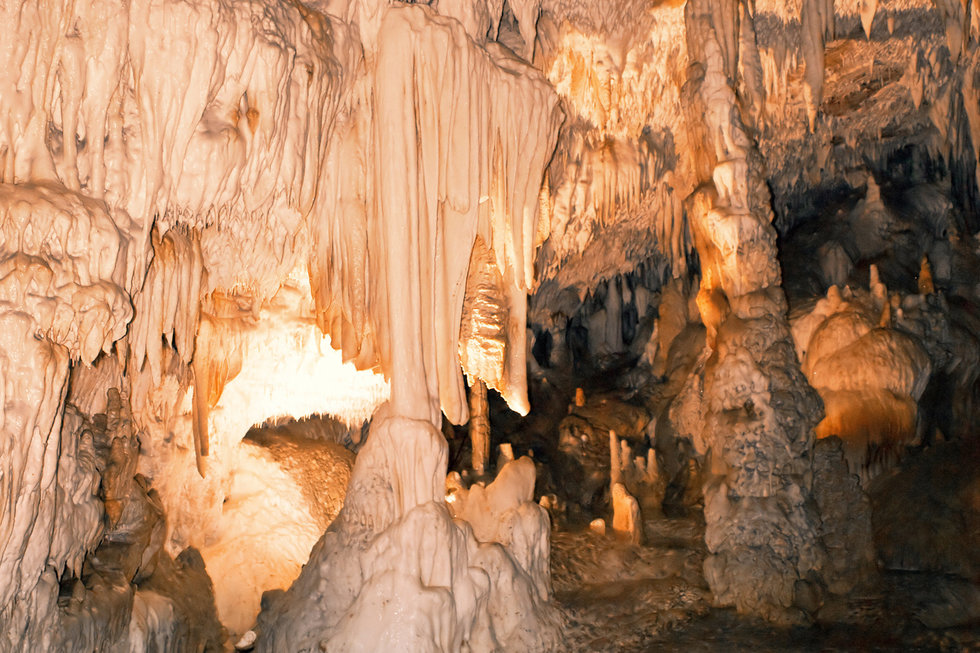 Another world lives beneath Kentucky in the world's largest network of caves known as Mammoth Cave National Park. You will walk beneath massive crystallized formations inside the caverns and may spot one of the eight species of bats that thrive in this environment. The caves are about 54 degrees inside year-round, as if regulated by a thermostat, so they are protected from the hot humid summers and freezing winter nights above them, making them a perfect place to visit any time of the year. Visitors to this southern Kentucky park will also benefit from this climatic predictability while taking any of eight cave tours. While cave tours should be at the top of your list of things to do here, this park also offers hiking, camping, horseback riding, kayaking and more. Airport: Louisville International Airport.
Haleakala, Hawaii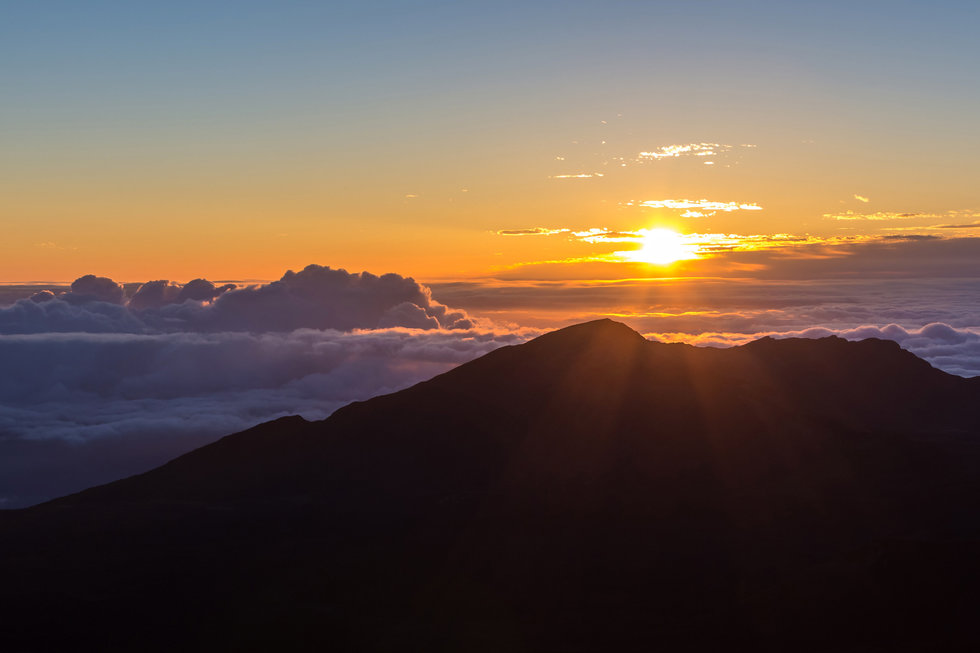 Your visit to Haleakala National Park may include a number of experiences, but witnessing the sunrise or sunsets are a must. Many visitors wake up early to drive to the Summit Visitor Center to view one of the best sunrises. But make sure to plan accordingly because the National Park Service now requires a reservation for vehicles to view the sunrise from the Summit District. Other activities on the 10,023-foot mountain include hiking one of the nine trails, guided horseback rides and bike rentals post-hike to coast most of the way down. An added bonus: Humpback whale watching season stretches from December to March in Maui. Airport: Kahului Airport.
Saguaro, Arizona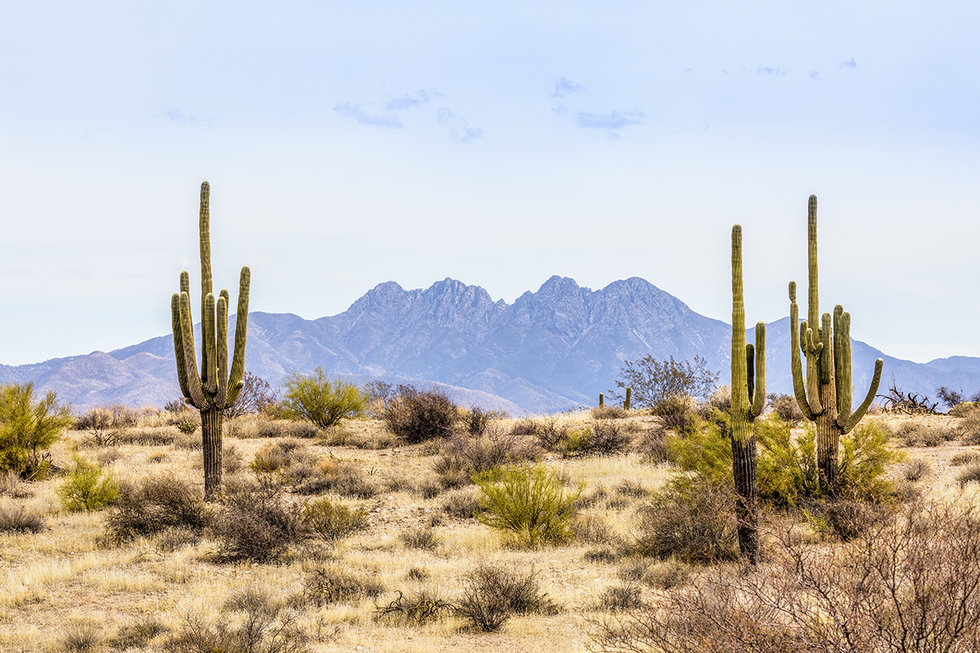 Saguaro, a type of giant cacti, serve many functions for desert wildlife — but they don't cast much shade. That's why winter is the best time to hike among them where they populate hillsides by the thousands in Saguaro National Park. The park is split in two, straddling the western and eastern boundaries of Tucson, with 165 miles of hiking trails. The Arizona-Sonora Desert Museum, a museum, zoo and botanical garden, is a must-see attraction on the edge of Saguaro NP West. Airport: Tucson International Airport.
Joshua Tree, California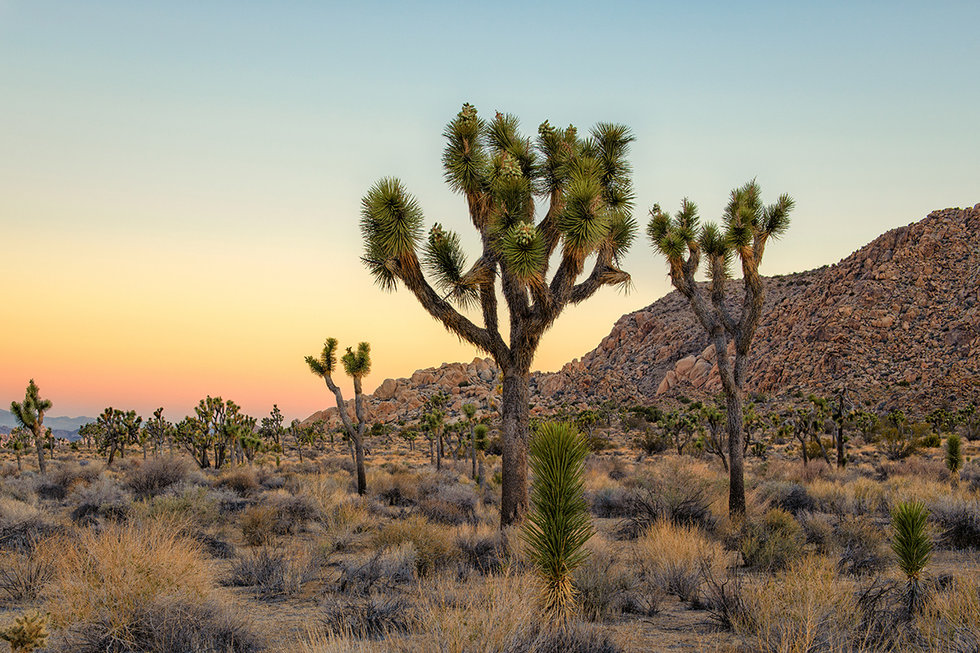 The namesake of Joshua Tree National Park is an odd-looking tree that fits in well with the weirdly wonderful rock formations adored by photographers in this high desert park. Located between Palm Springs and the L.A. area, the park encompasses two major deserts and a mountain range, offering a profoundly contrasting appearance due to the two varying ecosystems. This park can be explored by car or by foot on one of the 27 hiking trails. A bonus to visiting in the winter is the desert wildflower blooms between February and April. Airport: Palm Springs International Airport.
Biscayne, Florida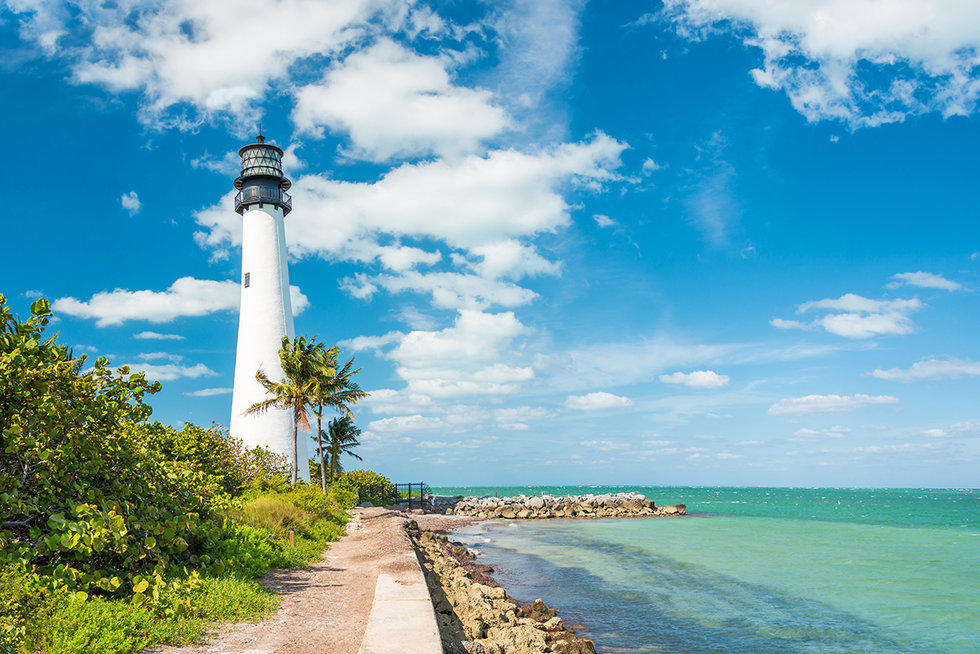 Famous lighthouse at Key Biscayne, Miami
Most of Biscayne National Park is on water, not land, so the best way to see its coral reefs (among the world's largest) and the abundance of marine life (highlighted by manatees and sea turtles) is by renting a boat or taking a boat tour. Several marinas are found at the park's edges where you can do just that, as well as rent snorkeling or diving equipment for a closer look underwater, where you'll discover diverse and colorful aquatic life and multiple shipwrecks. Kayaking and fishing in Miami-Dade County are also popular. Airport: Miami International Airport.
If you go
United Airlines flies to airports within a two-hour drive of all of these national parks. MileagePlus® Rewards can help pay for your accommodations. Go to united.com or use the United app to plan your national park getaway.

United will donate up to 6 million miles on #GivingTuesday
Learn more
We're listening
Check out our newest destinations
We Are United
weareunited
A9: "Australia! If you time the flight back to the US just right, you can celebrate the NYE countdown twice! The time difference makes twice the fun! 😊" -
@Stineology
, Senior Manager
Watch our most popular videos
Watch the new Big Metal Bird: Charters
From players and personnel to thousands of pounds of equipment, it takes not only a game plan, but a team to get the San Francisco 49ers to their next game and back all within 24 hours. This process is a little thing in the airline business we call chartering. Learn more about how our Charter team gets professional sports teams to their away games and back on the newest episode of Big Metal Bird.
Image of United & Special Olympics: Taking inclusion to new heights
United & Special Olympics: Taking inclusion to new heights
Learn more
United & Special Olympics: Taking inclusion to new heights
On March 8, 2018, we announced a new global relationship with Special Olympics, an organization we've partnered with for many years focusing on supporting the spirit of inclusion with our employees through local communities and through our Charity Miles Program. United's increased sponsorship includes support for major Special Olympics events, including the Special Olympics 50th Anniversary celebrations in Chicago, site of the very first International Special Olympics Summer Games in 1968, and the 2018 Special Olympics USA Games in Seattle.
In addition, United will engage with local Programs in our key markets around the world. Special Olympics embodies our shared purpose to connect people and unite the world. With more than 5 million athletes and 1 million coaches and volunteers in 172 countries, our employees and customers will join forces with Special Olympics to achieve our shared vision of inclusion. Together, we hope to end discrimination against people with intellectual disabilities.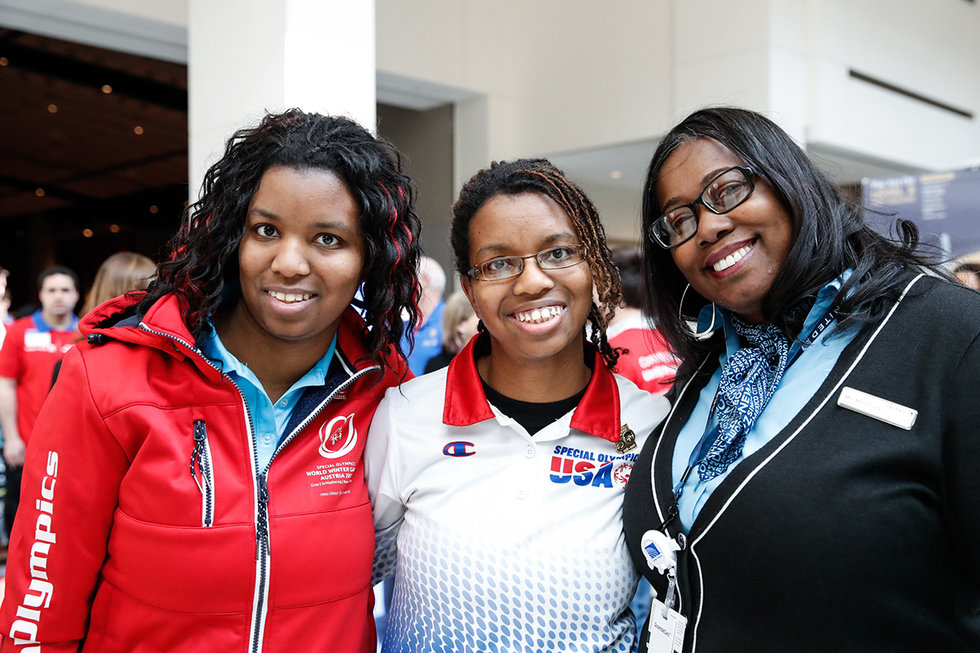 Our relationship with Special Olympics represents a continued effort to break down barriers and further build on the organization's remarkable legacy by engaging our customers and employees around the world. Working together, we created new training that specifically reflects insights from Special Olympics, including training scenarios with real-life situations that individuals with intellectual disabilities face when traveling. By the end of 2018, more than 60,000 United frontline employees will have participated in the new training modules that reflect Special Olympics insights as United takes steps to deliver a world full of inclusion.

Check back this summer for coverage from Special Olympics 50th Anniversary celebrations in Chicago and 2018 Special Olympics USA Games in Seattle.
Image of United's female technicians making history
United's female technicians making history
Learn more
United's female technicians making history
"Many years ago at an air show, I saw a T-shirt that said 'Chicks fly,'" said Orlando-based Aircraft Maintenance Supervisor and Chix Fix team coach Laura Spolar. "And I told my husband, 'Chicks can fly, but chicks can also fix!' A lot of people don't know that women are aircraft mechanics."
Laura didn't know it at the time, but that conversation would serve as the inspiration for the team name of our history-making, all-female team of technicians that competed in the
2018 Aerospace Maintenance Competition (AMC). Of 69 teams at this year's AMC, only three were made up entirely of women, and Chix Fix was the only one representing a commercial airline.
"It's so important for us to show young girls and women that this is a career option for them," said Airframe Overhaul and Repair Managing Director Bonnie Turner, the Chix Fix team captain.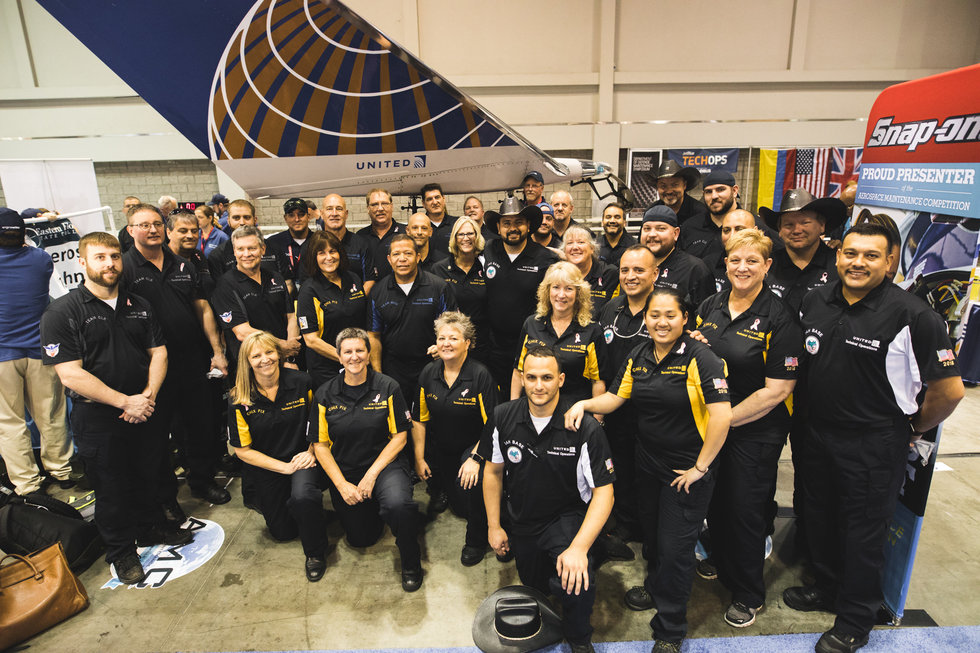 Chix Fix is made up of technicians from five stations. As a group, they only practiced together three times before the competition, but they bonded instantly.
"I feel like I've known these women my whole career," said Denver-based Line Technician Janelle Bendt. "It's been a lot of fun getting to know them and learning from them."
"As a team we just communicate really well; we all respect each other," said San Francisco-based Base Technician Katrina Oyer. "The biggest thing I've taken away from this experience is confidence. Working with these ladies is an eye opener. We really can do anything."
Watch the video above to learn more about Chix Fix and their journey to the AMC.
Copyright © 2018 United Airlines, Inc.
All rights reserved.
Indicates an external site that may or may not meet accessibility guidelines.
Scroll to top
Scroll to top