Three Perfect Days: Sydney
Sydney got off to a rough start. The city, named after the British baron who authorized the establishment of a penal colony here in 1788, was inhabited mostly by convicts in its early days—a fact that's still the subject of many Australian jokes. Even so, there was no doubting the splendor of its surroundings. Upon entering Sydney Cove, Arthur Phillip, the first governor of New South Wales, called it "the finest harbour in all the world," and whether you're looking down on the sailboat-dotted bights from the top of Harbour Bridge or gliding across the water on a ferry, you'd be hard-pressed to argue. You'll also find a city that has blossomed into a cosmopolitan, multicultural metropolis, home to 4 million of the world's most open-minded and friendly—not to mention good-looking—people. The novelist Howard Jacobson once wrote that Sydney "flaunted its beauty, so can it be all my fault that I fell for it?" After just one glance, you'll do the same.
\n
Day 1
The Sydney Harbour Bridge climbs to a peak of 440 feet above the glistening water, but for the adventurous souls who dare to scale one of the world's tallest steel arch bridges—known affectionately to Sydneysiders as The Coathanger—the scary part comes much earlier.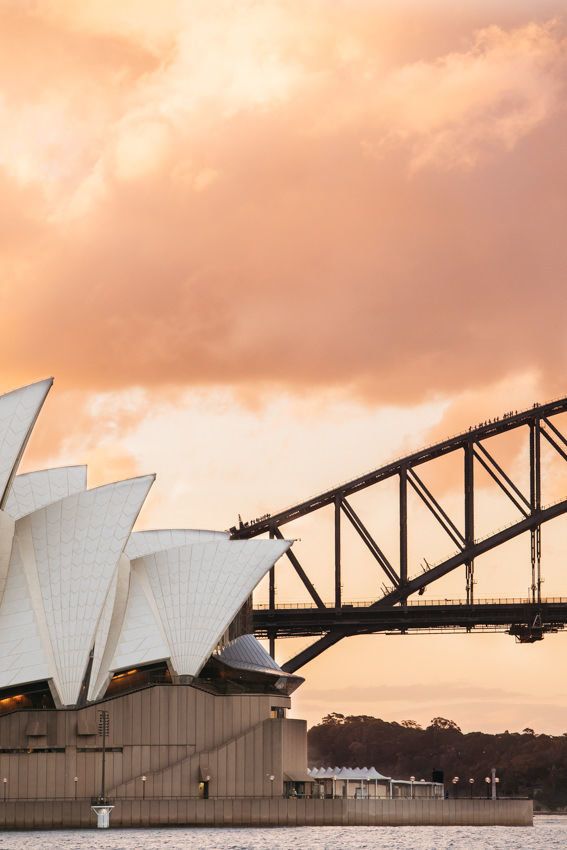 The Sydney Opera House and climbers on the Harbour Bridge
Truth be told, I'm a wreck the entire morning leading up to my scheduled climb. I have to give myself a pep talk before I crawl out of bed at my city center hotel, the QT Sydney, and the tension rises as I sit through breakfast at The Grounds of the City, an Art Deco–inspired restaurant around the corner on bustling George Street, across from the stately Queen Victoria Building. I'm too full of butterflies to be hungry, but I'll need fuel for the climb, so I wolf down a king crab omelet and a flat white (an Aussie latte). I briefly toy with the idea of ordering a nerve-steeling cocktail but decide it might not be a good idea.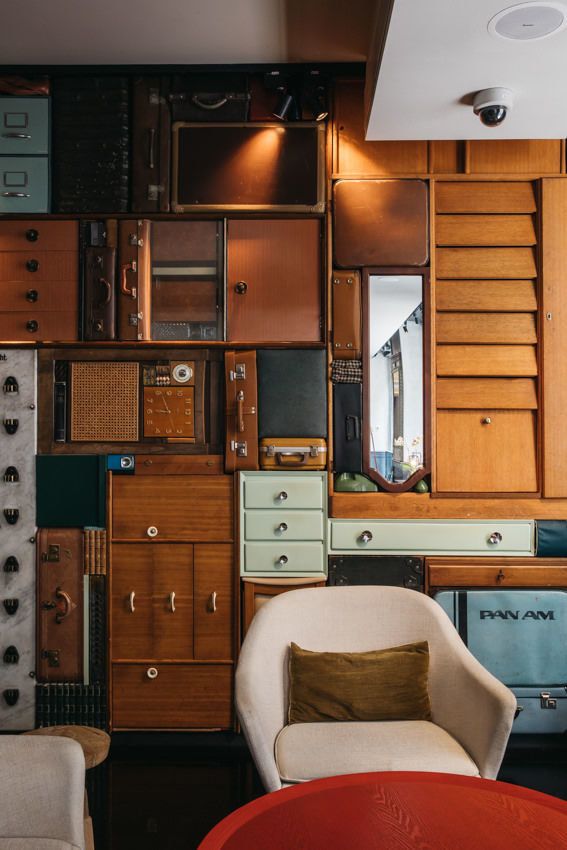 Artist Michael Johansson's
Past Forward
lobby installation at the QT Sydney
It turns out I'm right, because BridgeClimb breathalyzes all of its clients before each ascent. I soon find out why. The first part of the climb is actually a tottering trek across a narrow catwalk, 160 feet above the shore. "It's a bit daunting, but it's not that hard," says my charming climb leader, Amanda. She also notes that an Irish worker fell from this height during construction in the 1920s. He survived, breaking just three ribs, but even clipped to a steel safety cable, I am far from comforted.
Once our group has made it across the catwalk, things get less terrifying. We climb four ladders, then trudge up the bridge's gentle arch. The three-and-a-half-hour climb involves 1,390 steps, and I'm glad I had that omelet by the time I reach the top. I'm also thankful that I faced my fears, because the view is astonishing. Early morning clouds have given way to bright sun, and the view stretches from the top of Hornby Lighthouse at the harbor entrance all the way out to Olympic Park (site of the 2000 Games), 10 miles to the west. The sailboat-inspired Sydney Opera House, a sight so surreal yet so familiar, is behind me. Skyscrapers sprout to the north and south. Eight lanes of morning traffic crawl along the roadway below. It's enough to make me want to do that "king of the world!" thing from Titanic. I can neither confirm nor deny that Amanda snapped a photo of me doing just that.
I could stay up here forever, but there's another party coming up, so down we go. The bridge lands in Sydney's oldest neighborhood, the Rocks. Here, I meet a Tours by Locals guide named Lyndal, who tells me the area's sobriquet dates from the arrival of the British, who settled where they found fresh water flowing into the harbor. "They sailed right into what we now call Circular Quay," says Lyndal, a playful former flight attendant, "and on arrival, Captain Phillip said, 'Military: take the stream. Convicts: to the rocks.'"
"The view makes me want to do that 'king of the world!' thing from
Titanic
."
From here, Lyndal leads me past the 1841 Lord Nelson Brewery Hotel, home to Australia's oldest brewpub, and on to the Big Dig, an excavation site where archaeologists have uncovered the foundations of more than 30 homes and shops dating from the settlement's early days. Some of the artifacts recovered here have amusing stories, such as the porcelain fragments found in Cribbs Lane, discarded by the scorned mistress of a 19th-century philanderer. As Lyndal tells it: "She crashed all her china down the well."
We continue past the Susannah Place Museum, a preserved set of squat brick rowhouses built in 1844, and conclude the tour at First Impressions, a three-sided sandstone sculpture that depicts the convicts, soldiers, and settlers who originally came here. "I always thought I'd go home to Queensland," Lyndal says, surely echoing the thoughts of some of those early immigrants, "but this city has just seduced me."
For lunch, I head into nearby Barangaroo, a harborside neighborhood of towering real estate developments (a massive casino is on the way) and green space. I take a waterfront seat at Cirrus, a new restaurant from Brent Savage, who has been a Chef of the Year in the Good Food Guide (Australia's equivalent to the Michelin guide). The focus here is on sustainable, local seafood, and I fill up on New South Wales oysters, scallop sashimi, swordfish crudo, and fantastic grilled marron (a crustacean somewhere between a lobster and a crayfish in size).
Fighting through a seafood coma, I walk a couple of blocks north to the Barangaroo Reserve. Here, I meet Tim Gray, an Aboriginal Visitors Services guide who's taking me even farther back into Sydney's history with a culture tour dedicated to the area's original inhabitants. Australia's relationship with its indigenous people is fraught, to say the least, but the reserve—named after a female Aboriginal leader whom Gray refers to as "our first freedom fighter"—was created both to honor them and to educate the present-day populace about their lives. Gray leads me along a reconstructed sandstone coastline. On our left, waves lap against the rocks; on our right rises a terraced hillside thick with greenery (the park is home to 83 native species of trees and shrubs).
"We chose native plants to show how the Aboriginal people lived, utilizing plants for food, shelter, and medicine," Gray says. "You can still use them today. The whole of Sydney, with all these plants, is a big pharmaceutical warehouse." He plucks a Port Jackson fig off a tree and hands it to me. Tasty!
"I lean on a rail to watch white-sailed catamarans skim across the water."
Next to the water, Gray points out a large block of sandstone bearing an inscription that looks like the number 101—a recreated Aboriginal carving. Holding his iPad over the stone, he shows me an interactive video of a tribal elder doing the carving. We climb a small hill, schoolchildren rolling in the opposite direction, and stop at a stand of trees, where Gray crushes leaves together to create a paste that kangaroo hunters used to cover their scent. Finally, he breaks out two different kinds of boomerang and explains how they were used for hunting. Do I want to throw one of them? Yes. Do I ask? No.
I thank Gray for the tour and make the short walk back through the Rocks to Circular Quay. The tourist-packed promenade here, which feels a bit like Barcelona's La Rambla without the seediness, takes me along the wharf, where the city's ferry boats decamp for the distant reaches of the harbor, and then around to the opera house, where I stop and lean on a rail to watch white-sailed catamarans skim across the water.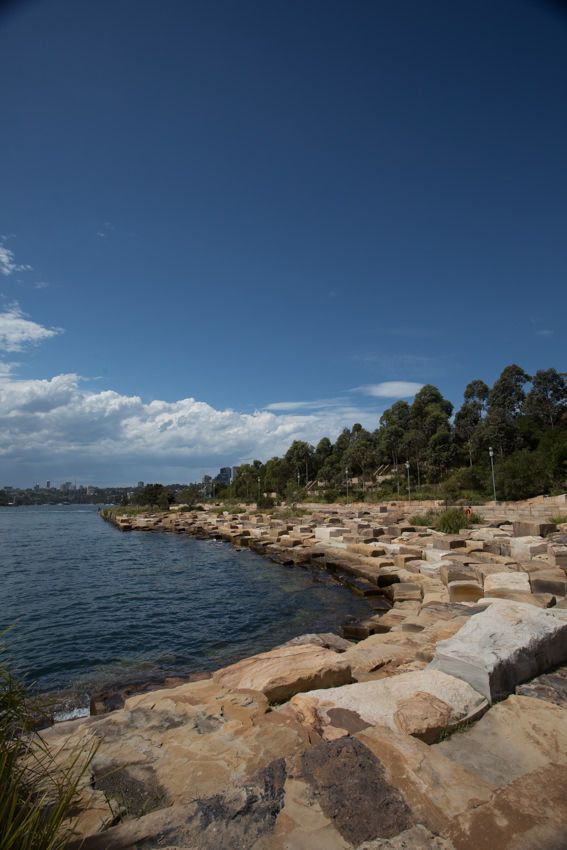 The reconstructed sandstone shoreline at the Barangaroo Reserve
For dinner, I only have to climb the steps of the opera house. Bennelong, named after an 18th-century Aboriginal leader (Barangaroo's husband, actually), may have the most beautiful dining room in the world. I sit at a sloping glass window, beneath a vaulted wooden ceiling that makes me feel as if I'm Jonah and I've just been swallowed by the whale. Outside, the sun sinks behind the bridge and the city lights up, but chef Peter Gilmore's contemporary Australian cuisine refuses to be upstaged by the view. I have Fraser Island spanner crab in a crème-fraîche emulsion, paired with a New South Wales chardonnay; a whole roasted John Dory served on the bone with a Victoria gamay; and for dessert, a sour cherry jam lamington (a play on a traditional Australian cake).
Now that I've had some wine to wet my whistle, I'm ready for a real drink. I walk past the offices, shops, and pubs on George Street before ducking down an unassuming alley and into an unmarked doorway. Down the stairs I enter the Baxter Inn, Sydney's premier whiskey bar; the bottles behind the bar are stacked so high that the white-aproned bartenders need ladders to fill their orders. The list leans toward Scotch, but I can't totally shake my American predilections, so I have a Weller 12-year, a wheated bourbon that can be hard to find even in Kentucky.
Standing at the bar, I realize how much I've been on my feet today, so I trudge back to the QT Sydney. As the elevator doors close, James Brown blares over the speaker: "I feel good!" I do, too, but not as good as I will after I hit the sack.
\n
Day 2
Sydneysiders have a different definition of "suburb" from the American one. The inner 'burbs here are less about white picket fences than about creativity and expression. They're also close: Chippendale, the up-and-coming neighborhood I'm off to this morning, is a 10-minute cab ride south of the QT Sydney.
"The space, the staff, the day—hell, this whole country—are
so sunny."
On Kensington Street, a pedestrian walkway lined with sparkling new bars and restaurants, I come to the sunny, open-air Concrete Jungle Café. I'm greeted by a pair of tanned and tattooed Aussie chaps, who razz me about my Golden State Warriors hat but quickly bring me a Moroccan mint tea and a Blue Majik Smoothie Bowl (a blend of coconut water, yogurt, blue algae, pineapple, and banana topped with blueberries and granola). Eating like this, I can see why everyone around here is so fit.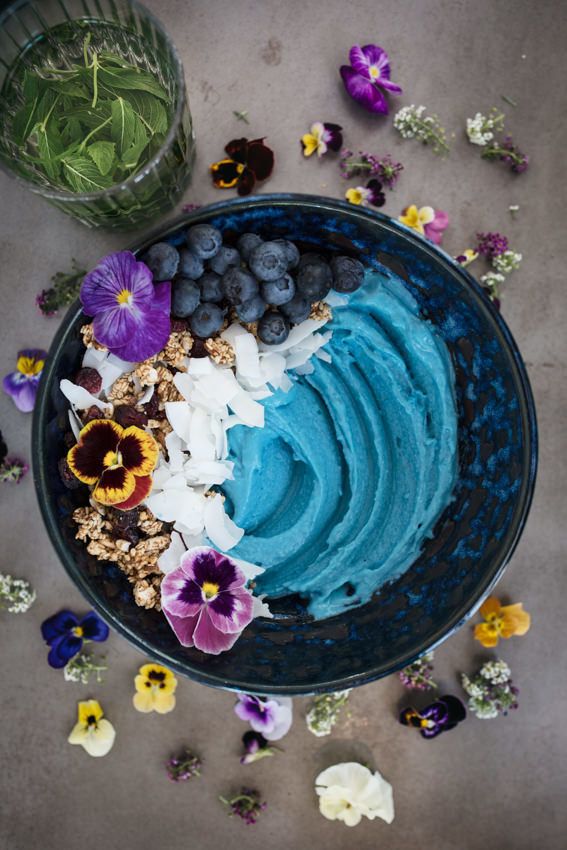 The Blue Majik Smoothie Bowl at Concrete Jungle Café
After breakfast, I stroll through Central Park, where vendors sell handicrafts—beach-towel sundresses seem especially Australian—and toddlers wet their feet in a staircase-like fountain. From here, I head down a tree-lined side street to the White Rabbit Gallery, a four-story space that houses one of the world's largest collections of contemporary Chinese art. My favorites are both by Taipei-born Peng Hung-Chih: Farfur the Martyr, a sculpture of a crucifixion figure with a Mickey Mouse–style head, and Excerpts from the Analects of Confucius, a video installation in which a dog appears to be writing Chinese characters on a wall with its tongue. (The artist has reversed the film; the dog is actually licking the characters off.)
Lunch is around the corner at Ester, a contemporary Aussie restaurant (think California cuisine) that opened nearly five years ago and has since won pretty much every food award Sydney has to offer. "Oh, you've come a long way," my waitress says when she learns I'm American. "Let's get a drink in you." (Bless the Aussies.) The tasting menu takes me through fermented potato bread with trout roe and kefir cream, a mini–blood sausage sandwich, wood-fired cauliflower with mint and almond, hanger steak, and some other dishes that come out in such frantic succession I don't write them down. Radiohead and Joy Division play on the sound system, which seems odd given that the space, the blue-aproned staff, the day—hell, this whole country—are so sunny.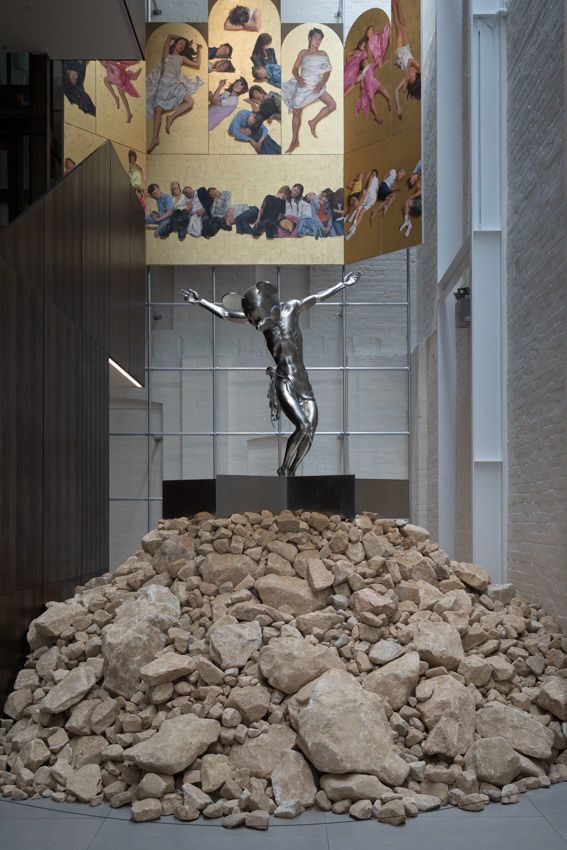 Farfur the Martyr at the White Rabbit Gallery
I need a walk after all that gustation, so I head over to the gritty, LGBT-friendly suburb of Surry Hills. I pass record shops and coffee houses on Crown Street before making a couple of turns down a twisty residential alleyway to Brett Whiteley Studio. Whitely, one of Australia's great contemporary artists, opened a studio here in the 1980s, and it was preserved after his death from an overdose in 1992. The ground floor is scattered with his sculptures and paintings, including the Hieronymus Bosch–esque wall panel Alchemy and nudes that could have come from a twisted Modigliani. ("Apparently he really liked women, beer, and sharks," I overhear a fellow patron saying.) Upstairs is Whiteley's studio, complete with paint-spattered plywood floor and inspiration boards bearing images of Albert Einstein, Bob Dylan, and Andy Warhol's Velvet Underground banana. I think I would have gotten along with this guy.
From here, it's a short cab ride to the Art Gallery of New South Wales, on the edge of the Royal Botanic Garden. The building reminds me of a mullet: business in the front (with a Neoclassical portico), party in the back (a mish-mash of glassy modern extensions). The collection includes works by European masters such as Picasso and Bacon, as well as Asian and Australian artists. I'm particularly drawn to the large, dot-painted landscapes of the Aboriginal artist collective Papunya Tula.
Another cab takes me back to The Old Clare Hotel in Chippendale, where I'm having dinner at the acclaimed modern Australian restaurant Automata. Well-heeled Sydneysiders populate a communal table at the center of the room, which is lit by fixtures made from motorcycle parts. The five-course tasting menu includes delicate white asparagus in a miso sauce; garlicky prawns under a squid-ink-noodle blanket; smoked and grilled trout with turnip, daikon, and rhubarb; smoked lamb neck with charred eggplant; and a roasted grain parfait for dessert. The red rice sake that's paired with the last dish is so delicious that I chase down my server, a redheaded Michigan expat named Abby, to double-check I have it spelled right: It's a 2015 Ine Mankai from Kyoto's Mukai Shuzo brewery.
I ask Abby where I should go for an after-dinner drink. She looks at the snap-button Western shirt I'm wearing and replies, "You'll fit in at the Shady Pines Saloon." Like the Baxter Inn, the Shady Pines is tucked in an alley, behind an unmarked door, down a flight of stairs (the two bars started Sydney's "small bar" speakeasy trend). Inside, a raucous honky-tonk blues band plays for some shirtless tattooed guys under strings of Christmas lights and an insane—I mean completely insane—taxidermy menagerie: bull, bear, mountain goat, fox skunk, vulture, moose, a cobra dangling from the moose's antlers. This must be what Australians think Nashville is like. I wish they were right, because the Shady Pines would be the best bar in Nashville.
\n
Day 3
I've been in the country for two days now and still haven't felt white sand between my toes—an oversight that needs to be remedied posthaste. Fortunately, it's only a 20-minute cab ride east from the city center until I'm standing at the edge of Bondi Beach, one of the most famous oceanfronts in the world.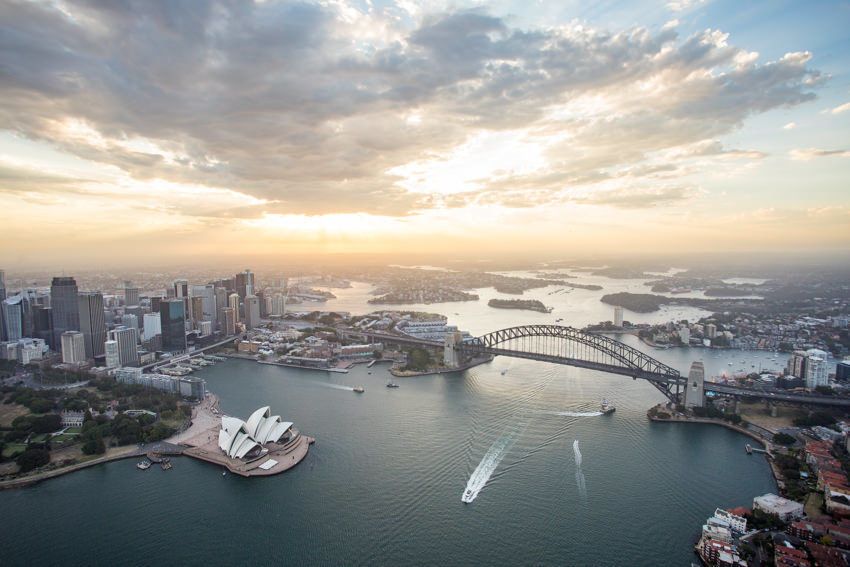 Sydney Harbor seen from above
It's a thing that you're not supposed to go swimming on an empty stomach, right? No? Anyway, I opt for breakfast a couple of blocks up from the beach at Bills, a spacious restaurant filled with boho types tapping on laptops to the tune of Bill Withers's "Lovely Day." I grab a booth and tuck into a breakfast of poached eggs, gravlax, sourdough toast, tomatoes, and avocado, with a berry and coconut yogurt smoothie. The Aussies may be the only people in the world who like smoothies and avocados as much as I do.
Leaving Bills, I spot the endearingly named Gertrude & Alice Cafe Bookstore across the street, so I stop in and pick up a Peter Carey novel to read on the beach. Then I browse the shops on Hall Street and Campbell Parade for supplies, snagging some Billabong board shorts and Havaianas flip-flops at Surfection and a cheesy beach towel, printed with a kangaroo and a surfboard, at a beachside bodega.
No more delay: to the beach! I walk across the impossibly fine-grained sand, past the impossibly toned and tanned bodies (apparently we should all switch to the smoothie and avocado diet), to a spot where I can watch a Brazilian-style beach volleyball game (no hands!) on one side and kids in a surf school falling off waves on the other. The sky is flawless blue, the ideal backdrop for the prop plane doing barrel rolls over the beach. It's less ideal for my New York–in–winter complexion, though. Do they make SPF 5,000?
Apparently, getting sunburned can work up an appetite, so I walk to the southern end of the beach and Bondi Icebergs. Perched on a rock outcrop, Icebergs is home to both a year-round swim club with an oceanside pool and a special-occasion restaurant. I take a window seat in the upstairs bistro, where I watch hardy old men do laps in the pool and surfers catch waves in the sea while I snack on bluefin tuna crudo, followed by Spring Bay mussels in a white wine, tomato, chili, and saffron sauce. I'm feeling so summery that I finish it off with an Aperol spritz.
Refueled, I swap my Havaianas for sneakers and head off on the nearly 4-mile Bondi to Coogee Coastal Walk. The trail takes me past sandstone walls carved by the waves into undulating forms straight from Dalí's imagination; tide pools crusted with oyster shells; blufftop Waverley Cemetery, where gravestones overgrown with dandelions seem to reach out toward the sea; and Clovelly Bay, an inlet where divers take the plunge. I finish up with a dip at Coogee Beach. The swimmers here don't wade out into the cold water so much as hurl themselves against it, and I follow suit. Brrr!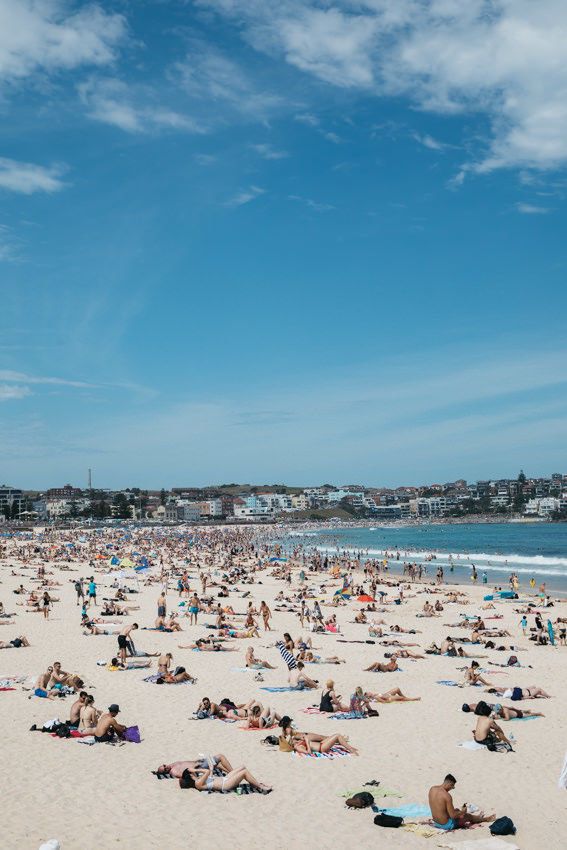 Catching rays at Bondi Beach
Once I've dried off—good thing I bought that kangaroo towel!—I cab to the QT Bondi a design-forward beach bum's paradise where I take a nice long nap and an even nicer long shower. Cleaned up, dressed up, and not too sunburned, I hail another taxi and head into Paddington, a hip neighborhood between Bondi and the city center. I'm having dinner at Saint Peter, an award-winning "gill-to-tail" restaurant that experiments with offal and dry-aging—essentially treating fish like meat. The space is narrow, the lighting dim, but the seafood is as bright as the Bondi sun: fresh rock oysters, 13-day-aged broadbill tartare, beautiful sardine fillets in olive oil with a hunk of crusty bread, grilled mahi mahi. I enjoy it all with another spritz, not wanting to let go of the summer feeling.
"I take a window seat at Bondi Icebergs and watch hardy old men do laps in the pool while surfers catch waves in the sea."
After dinner, I feel like a stroll, but I don't make it far. Just a couple of blocks away is The Wine Library, perhaps the city's best wine bar. I pull up a barstool and flip through the tome-like menu before asking the bartender, Andy, for help. He immediately pours me a glass from the bottle of French chenin blanc in his hand. As I take a sip, I notice a familiar song on the radio. "'Waterfalls'?" I ask. Andy shrugs and smiles. "We decided to make it '90s R&B night." It's like they knew I was coming.
And that's the thing, I think, as I taste my way through the list. We may be all the way at the end of the world here, in a sun-kissed, intoxicating fantasyland, but the people make it feel like home. As if on cue, Andy offers me a shot of Fernet, a dram favored by many bartenders in my hometown, San Francisco. "The last Chinese emperor endorsed Fernet," he tells me. "He said if you drink it, you'll live forever, and it'll make you a god." He raises his glass: "So here's to long life and becoming a god."
I'll drink to that.
Made with Atavist. Make your own.
This article was written by Justin Goldman from Rhapsody Magazine and was legally licensed through the NewsCred publisher network. Please direct all licensing questions to legal@newscred.com.
Airline and its customers use crowdsourcing platform - Miles on a Mission - to donate more than 11 million miles for charities like the Thurgood Marshall College Fund, College to Congress and Compass to Care
CHICAGO, Dec. 1, 2020 /PRNewswire/ -- United is inviting MileagePlus members to give back on Giving Tuesday and throughout the holiday season by donating miles to nearly 40 non-profits through United Airlines' crowdsourcing platform, Miles on a Mission. Non-profits like Thurgood Marshall College Fund, College to Congress and Compass to Care are attempting to raise a total of more than 11 million miles to be used for travel for life-saving health care, continued education, humanitarian aid and more. United will match the first 125,000 miles raised for each of these organizations to help ensure they meet their goals.
"This year has posed unprecedented challenges for us all and has been especially devastating to some of the most vulnerable members within the communities we serve," said Suzi Cabo, managing director of global community engagement, United Airlines. "The need for charitable giving has not stopped during the pandemic, and neither has United. This Giving Tuesday marks an opportunity for us to all come together for the greater good and we are proud to provide a platform to support organizations with upcoming travel needs that will enable them to continue supporting the communities they serve."
The launch of these campaigns is part of United's ongoing Miles on a Mission program, which began in October 2019 and has raised more than 92 million miles to-date. Past campaigns have helped organizations travel children for life-saving medical treatment and unite parents with newly adopted children from foreign countries. Participating non-profits have 28-days to reach their mile raising goals through the platform.
The organizations that are raising miles in this campaign include:
College to Congress: The organization provides support including travel for disadvantaged college students who otherwise could not afford to intern in Washington, D.C.
Thurgood Marshall College Fund: This is the only national organization representing America's 47 publicly-supported Historically Black Colleges and Universities (HBCUs), and the nearly 300,000 students that attend them each year. The miles raised will cover the travel expenses to and from campus for students unable to afford them.
My Block, My Hood, My City: This organization provides underprivileged youth with an awareness of the world and opportunities beyond their neighborhood. Miles will be used to fund educational trips for Chicago youths to help them gain a greater understanding of the world outside of their comfort zones.
Compass to Care: The non-profit ensures all children, whose parents have a financial need, can access life-saving cancer treatment. Compass to Care is raising miles to fund travel to get children from their homes to hospitals for cancer treatment.
Luke's Wings: This organization is dedicated to the support of service members who have been wounded in battle. Raised miles will be used to purchase plane tickets for families to visit wounded soldiers recovering in Army medical centers.
Rainbow Railroad USA: The organization's mission is to help persecuted LGBTQI+ individuals around the world travel to safety as they seek a haven from persecution. Miles will support the organization's core Emergency Travel Support program.
This year, United's legal partner Kirkland & Ellis will also be donating $50,000 to My Block, My Hood, My City and the Thurgood Marshall College Fund. Other organizations launching campaigns on the platform include: Sisters of the Skies, Inc., Up2Us Sports, Airline Ambassadors International, Austin Smiles, AWS Foundation, Crazy Horse Memorial, FLYTE, Higher Orbits, Lily's Hope Foundation, Miles4Migrants, Support Utila Inc. and Watts of Love. MileagePlus members can also donate to United's 20 other existing partner charities including, Airlink, American Red Cross, Make-A-Wish, Shriners Hospitals; Clean the World, Special Olympics and more. To learn more or donate to these organizations, please visit donate.mileageplus.com.
Visit www.united.com/everyactioncounts to learn more about our pledge to put our people and planes to work for the greater good.
About United
United's shared purpose is "Connecting People. Uniting the World." For more information, visit united.com, follow @United on Twitter and Instagram or connect on Facebook. The common stock of United's parent, United Airlines Holdings, Inc., is traded on the Nasdaq under the symbol "UAL".

SOURCE United Airlines
For further information: United Airlines Worldwide Media Relations, +1-872-825-8640, media.relations@united.com

In October 2019, we launched a first-of-its-kind airline miles donation platform, Miles on a Mission. In the inaugural year, MileagePlus members donated over 70 million miles, with United matching over 20 million miles, to 51 organizations. These miles have allowed for these organizations to do important, life-changing, life-saving work in the communities we serve around the globe.
Whether it's visiting friends and relatives, traveling for work or simply exploring a new corner of the world, we all have a reason as to why we fly. No matter the reason you fly, the miles you earn and donate help our Miles on a Mission partners soar. Take a look at how some of our partner organizations have put our MileagePlus Members' donations to work.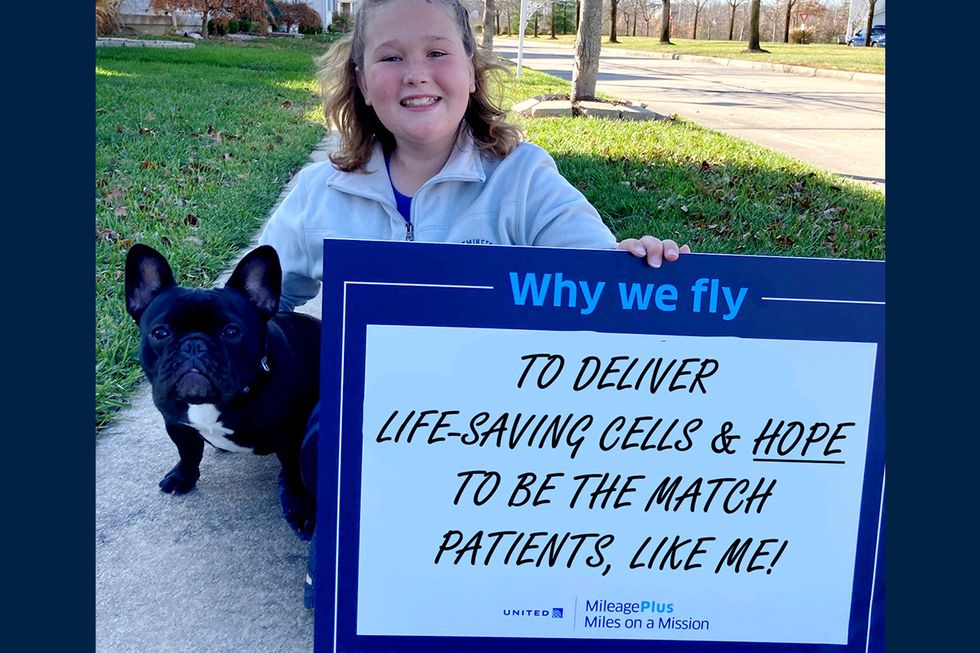 "To deliver life-saving cells and hope to Be the Match patients, like me!"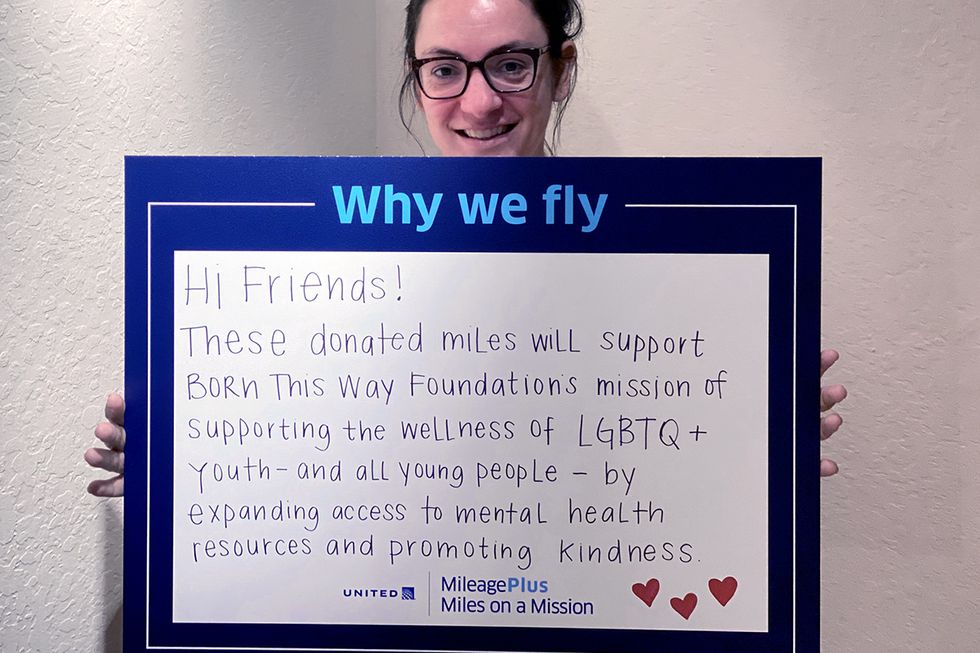 "These donated miles will support Born This Way Foundation's mission of supporting the wellness of LGBTQ+ youth — and all young people — by expanding access to mental health resources and promoting kindness."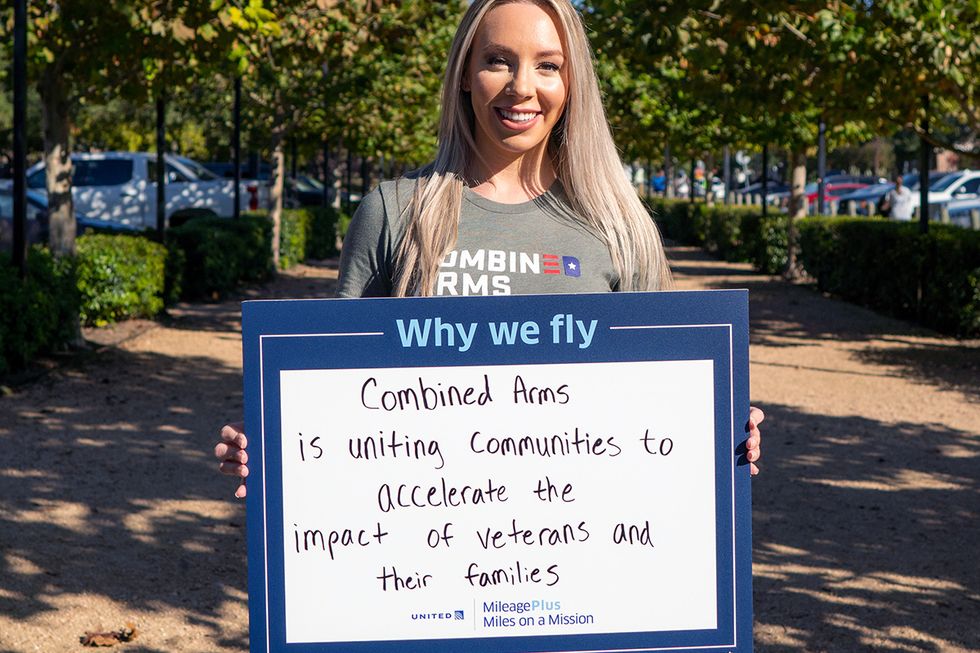 "Combined Arms is uniting communities to accelerate the impact of veterans and their families."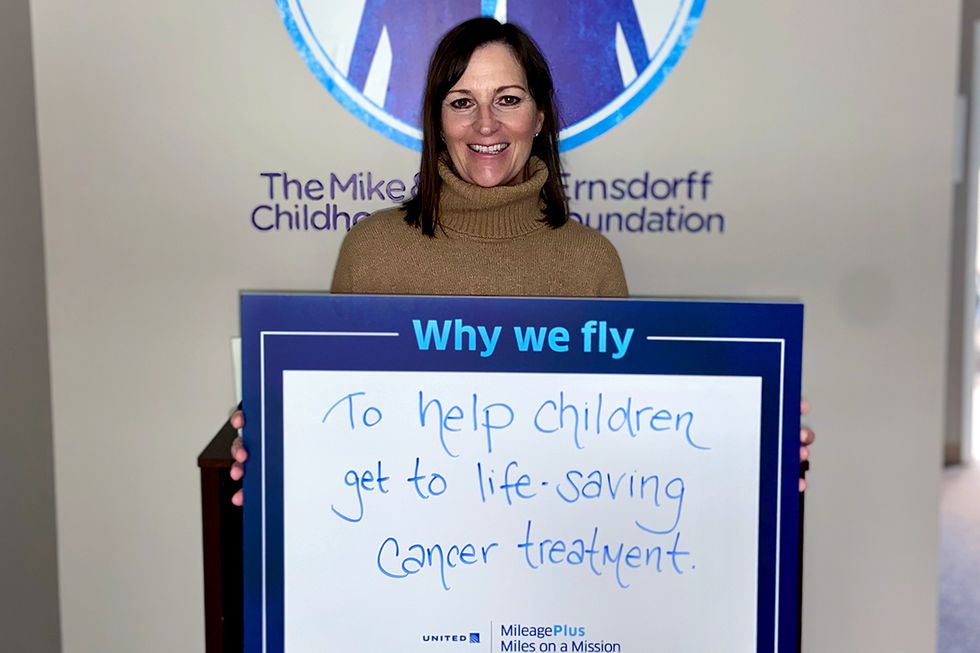 "To help children get to life-saving cancer treatment"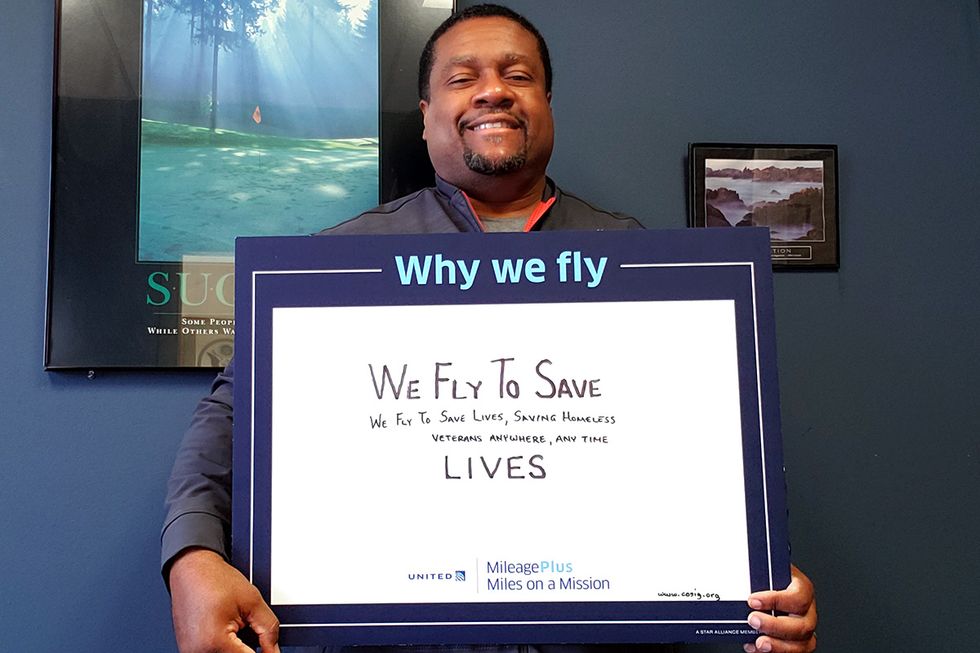 "We fly to save. We fly to save lives, saving homeless veterans anywhere, any time."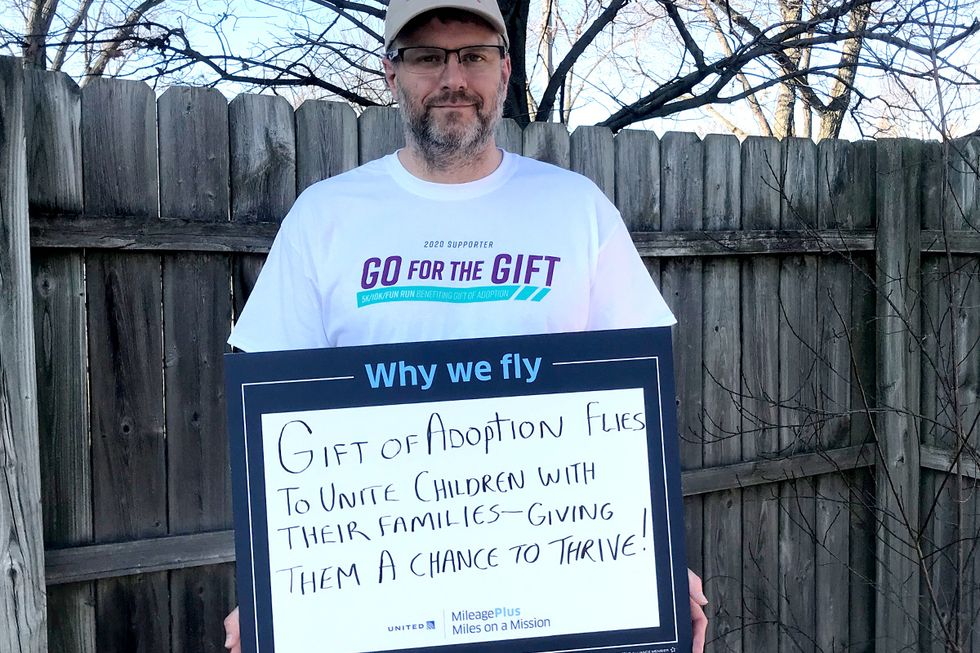 "Gift of Adoption flies to unite children with their families — giving them a chance to thrive!"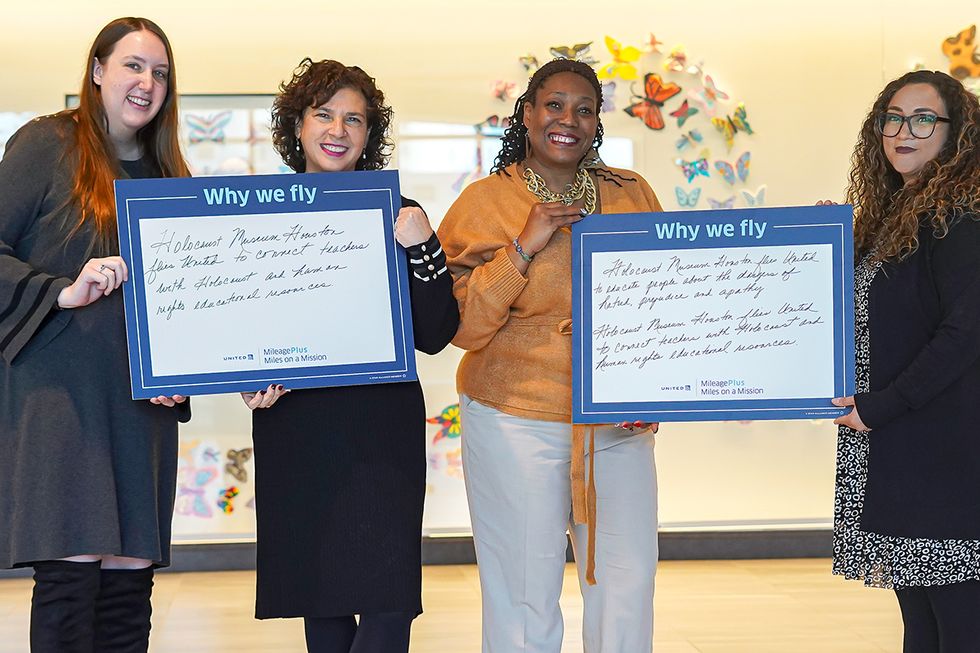 "Holocaust Museum Houston flies United to educate people about the dangers of hatred, prejudice and apathy. Holocaust Museum Houston flies United to connect teachers with Holocaust and human rights educational resources."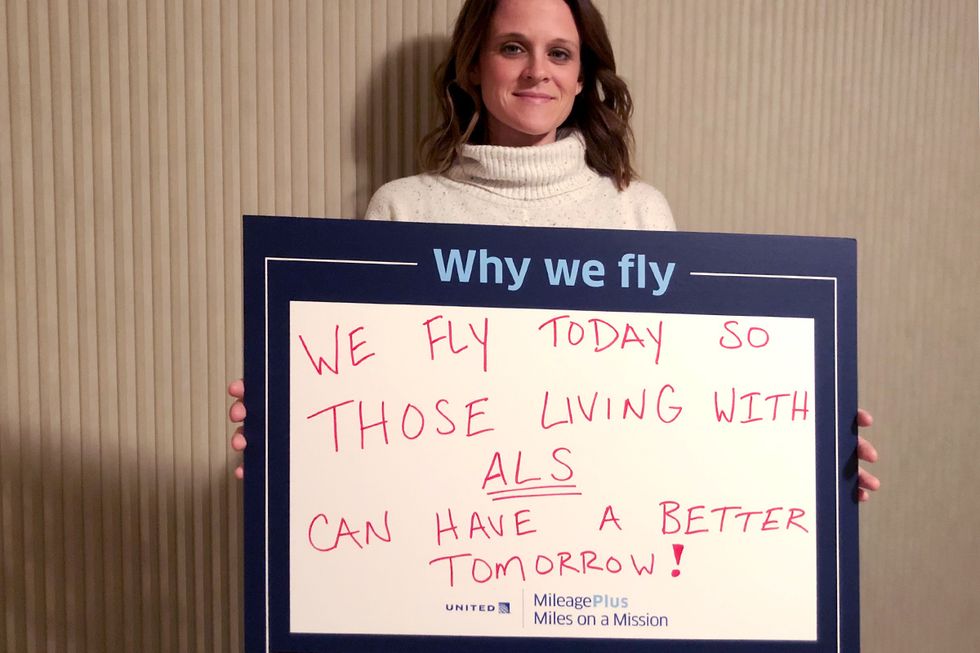 "We fly today so those living with ALS can have a better tomorrow."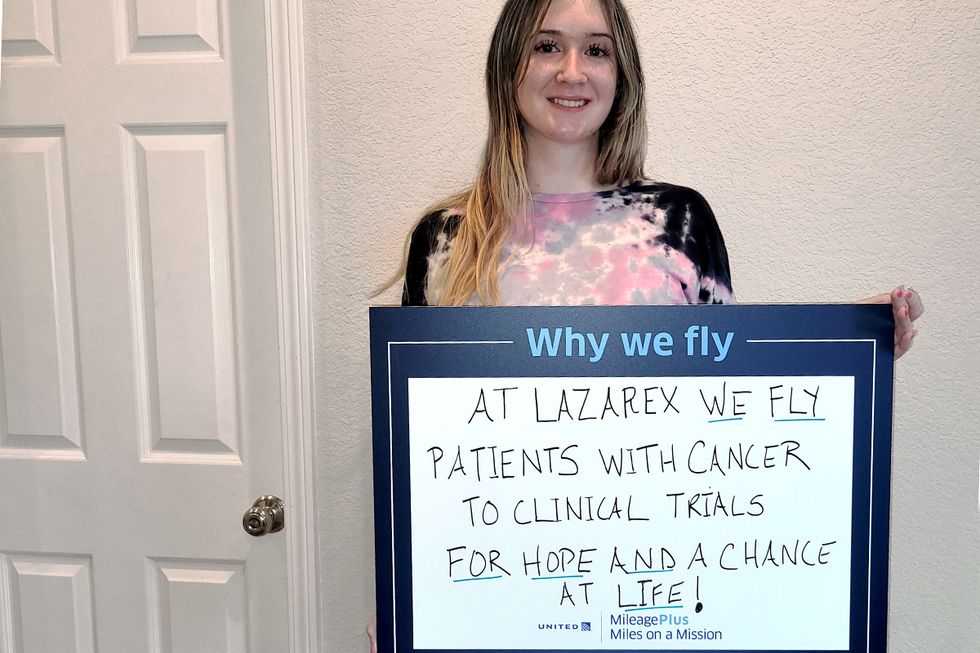 "At Lazarex we fly patients with cancer to clinical trials for hope and a chance at life!"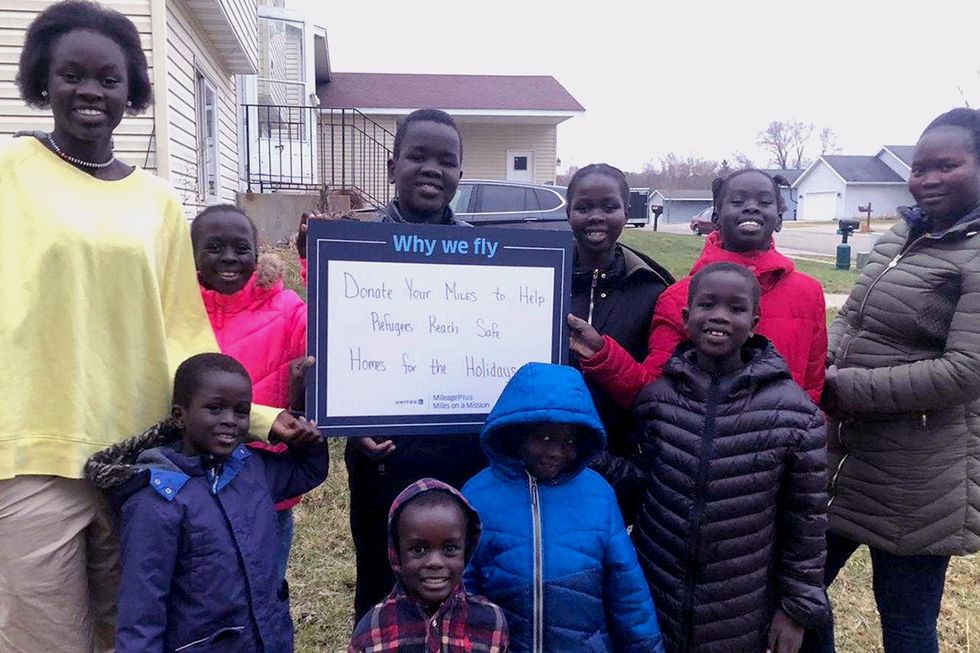 "Donate your miles to help refugees reach safe homes for the holidays."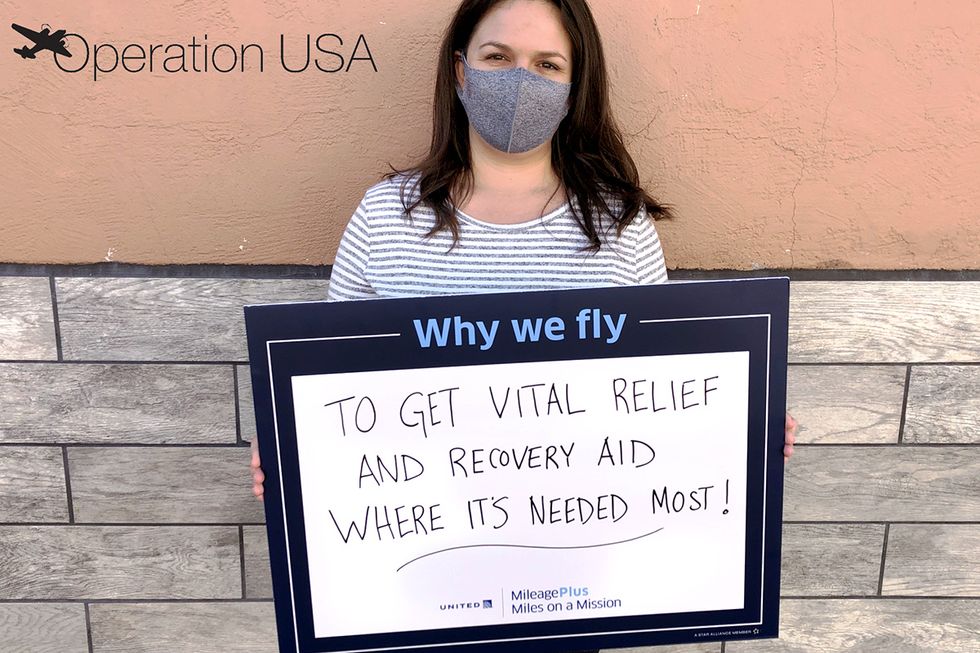 "To get vital relief and recovery aid where it's needed most!"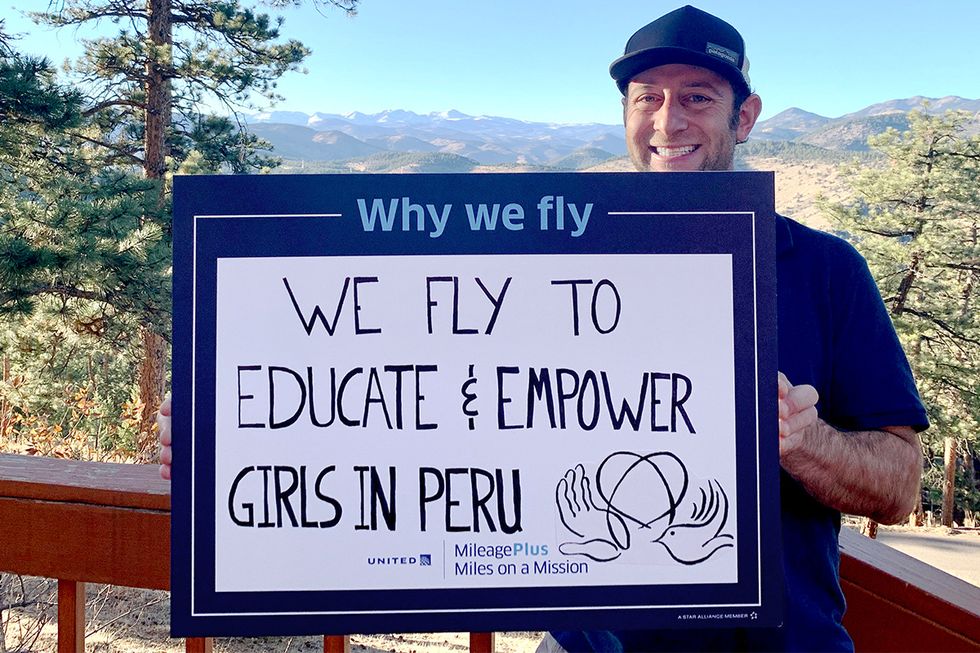 "We fly to educate and empower girls in Peru."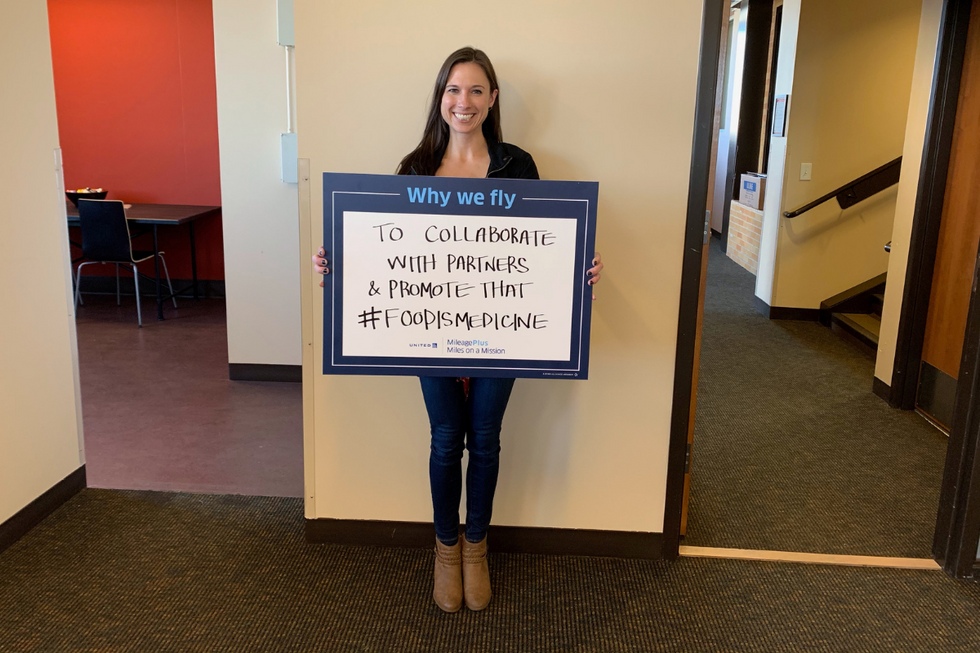 "To collaborate with partners & promote that #FoodIsMedicine"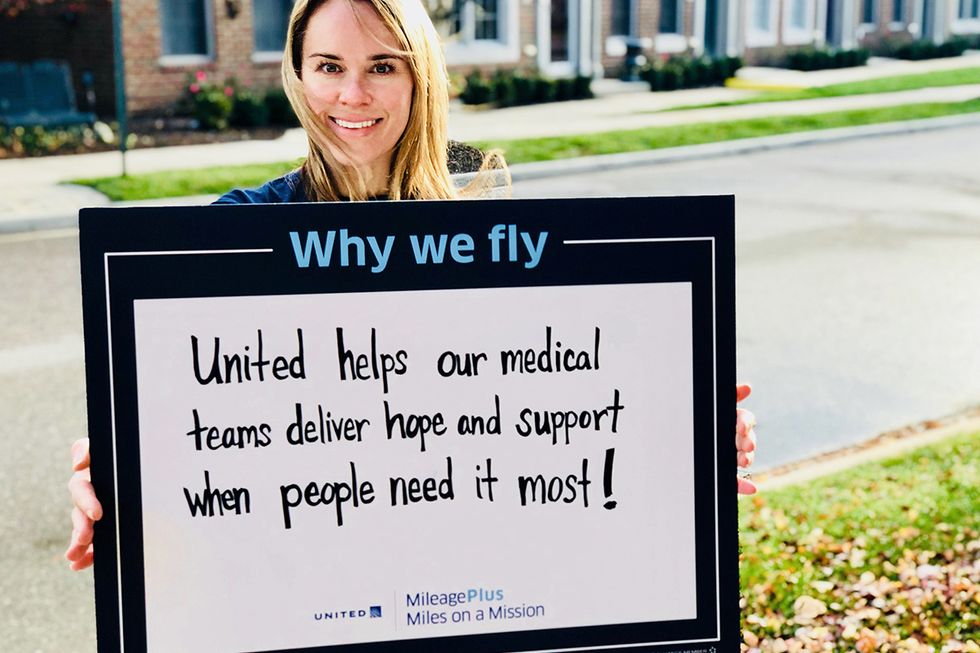 "United helps our medical teams deliver hope and support when people need it most!"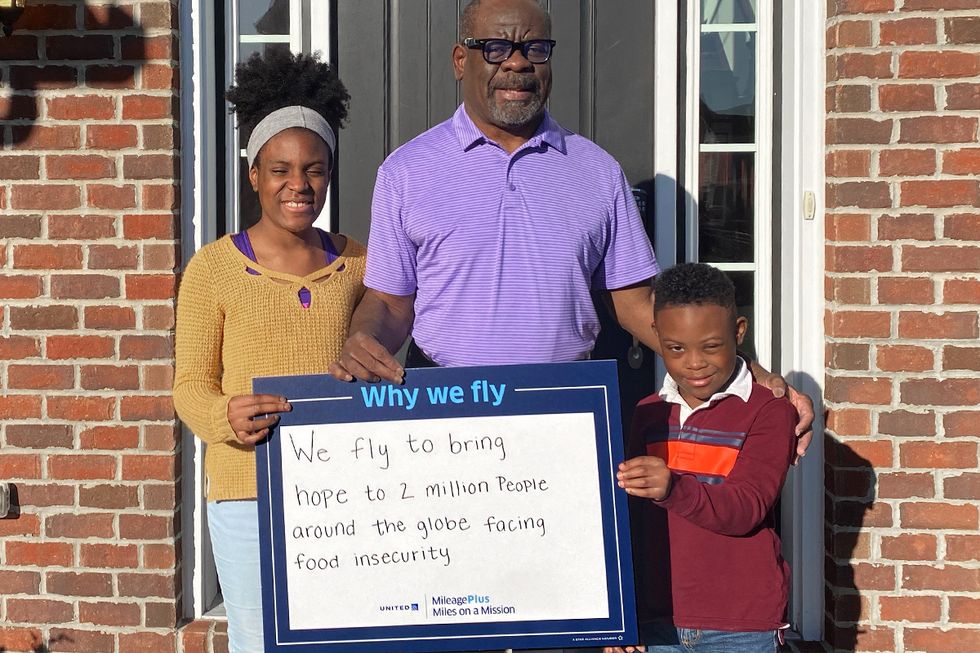 "We fly to bring hope to 2 million people around the globe facing food insecurity."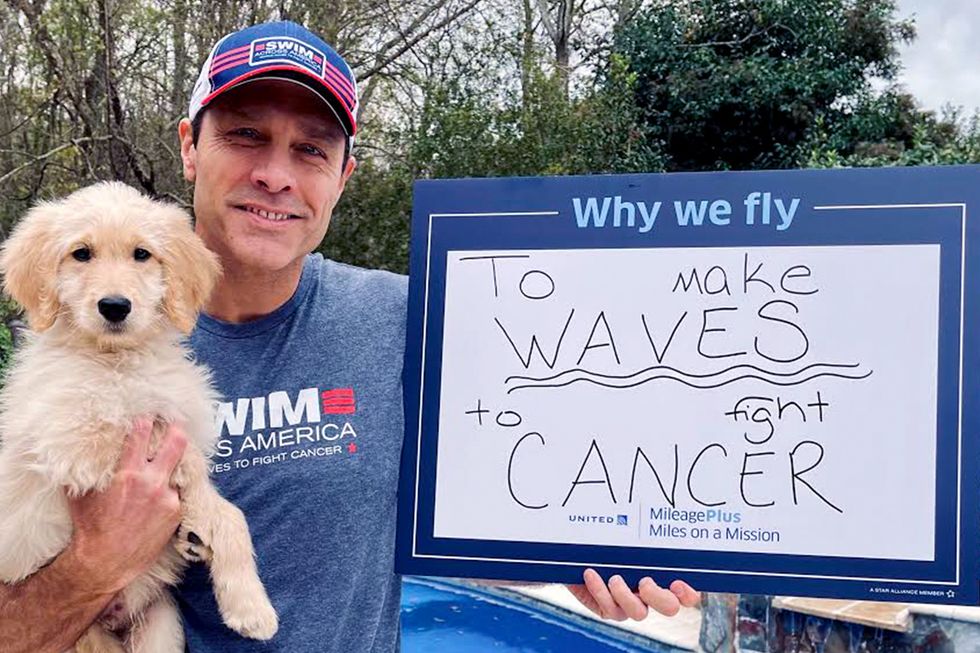 "To make waves to fight cancer."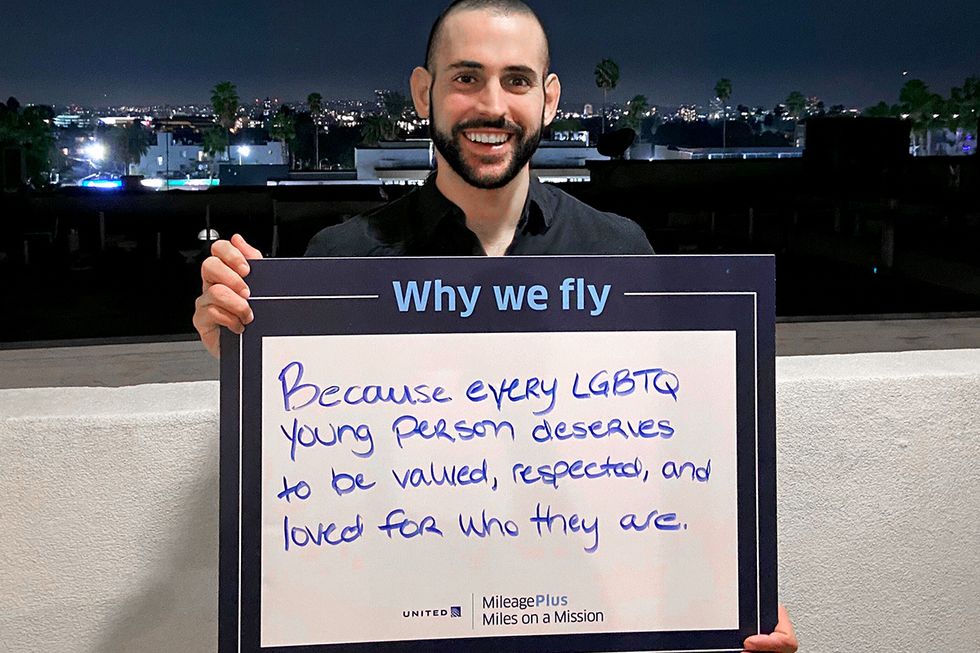 "Because every LGBTQ young person deserves to be valued, respected and loved for who they are."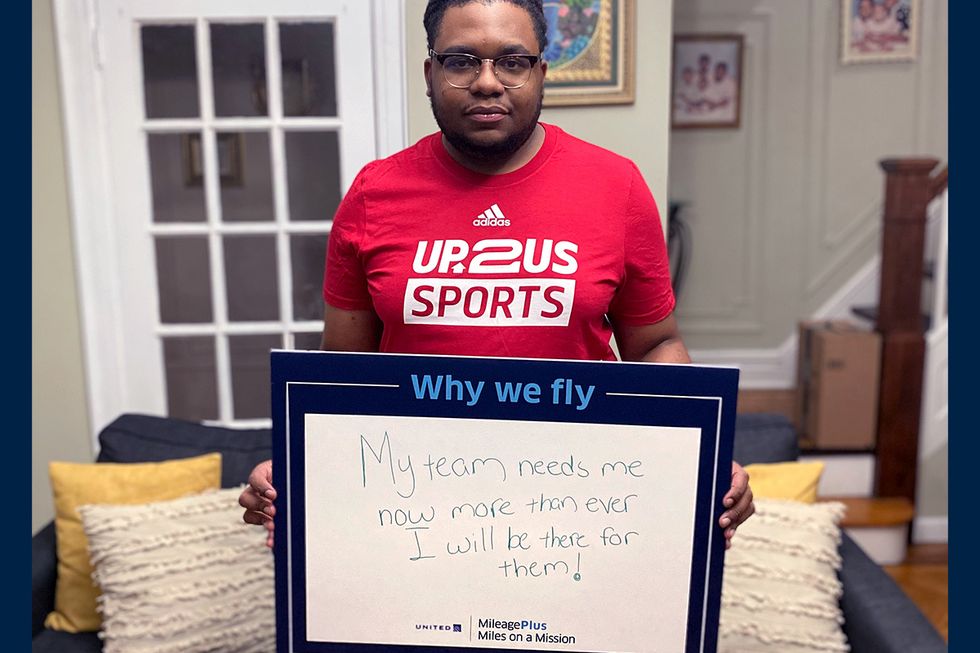 "My team needs me now more than ever. I will be there for them!"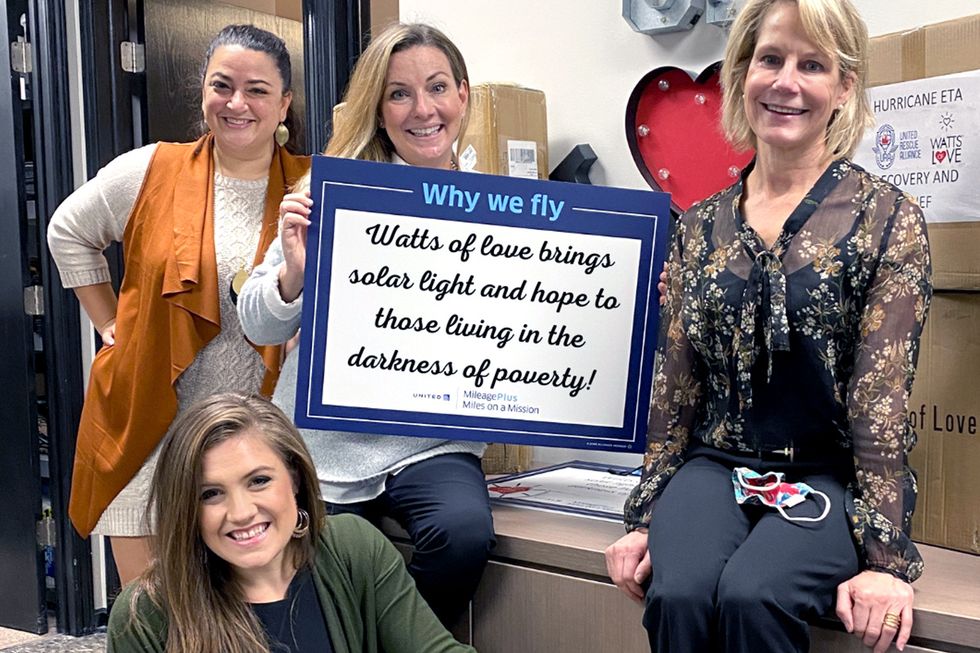 "Watts of Love brings solar light and hope to those living in the darkness of poverty!"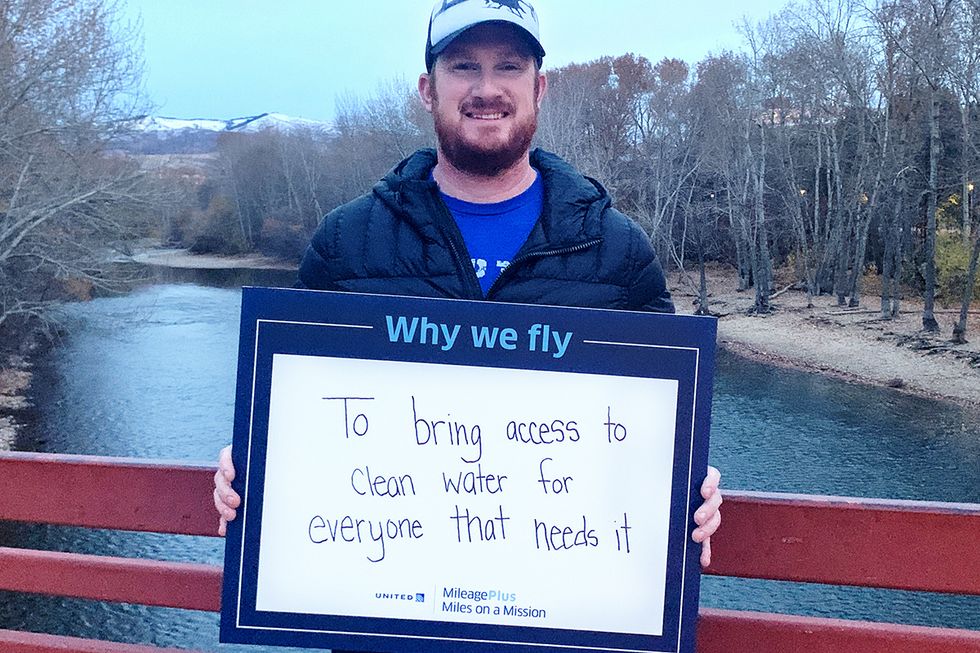 "To bring access to clean water for everyone that needs it."
Critical medical shipments – Check.
High-tech electronics – Check.
2.7 million pounds of lobster? Check.

While this year's holiday gatherings will look a little different, millions of people around the world will still carry on the tradition of celebrating the holidays with a meal.
As the appetite for different types of food from all over the world increases, so does the need for safe and reliable transport. Fish caught in the United Kingdom can depart at breakfast and arrive in Washington D.C. in time for dinner. Thanks to United Cargo's expansive network, we are longer constrained by global distance or the seasonality of a product,
United Cargo plays a big role in transporting shipments with a limited shelf life around the world. Packed in between the latest electronics from Asia and the hottest fashion items from Europe, our aircraft carry a variety of perishable shipments like flowers, fruit, meat and vegetables, where speed and careful handling keeps them fresh. Whether it's cherries from Washington State or vegetables from Peru, our temperature-controlled shipping processes and vast global network helps move these commodities all over the world.
While the holidays are an exceptionally busy time of year for shipping perishable items, United Cargo transports these critical goods for people all over the world year-round. Earlier this year, United Cargo moved nearly 190,000 pounds of fresh produce to Guam for the U.S. Department of Agriculture's Coronavirus Farm Assistance Program to support communities impacted by COVID-19. Additionally, with the holiday season here, we anticipate the cargo holds of our aircraft to be full of grocery store replenishments, including staples like turkey and ham, hitting shelves across the globe.
We take pride in our role to make sure perishables and produce arrive on time and at the peak of freshness. These products sustain, feed and nurture the world, and consumers around the globe depend on them every single day.
Since March 19, United has operated nearly 8,000 cargo-only flights, moving over 272 million pounds of cargo on those flights alone. United Cargo is proud of the role we play maintaining the global food supply chain and helping people access commodities from all over the globe.
Bon appetit!
Scroll to top