United pilot helps rescue journalist in Sudan
When Dave Pond's phone rang and the U.S. Ambassador to Sudan told him an American journalist was missing and it was his new mission to find him, Pond didn't hesitate.

It was the summer of 2006 and Pond, then a member of the U.S. Air Force, was stationed in the Darfur region of Sudan, where he was commanding a small military advisory team. Pond – now a San Francisco-based Boeing 787 First Officer for United – and his team embarked on their mission not knowing what the outcome would be. Against all odds they found the missing citizen, Mr. Paul Salopek, and proceeded to negotiate his release.
"I can say a lot of nice things about Colonel Pond as a courageous warrior and model citizen who's served his country both in and out of uniform, but instead I'd like to say as a human being, he transcends labels such as branch of military service or even nationality," Salopek recently wrote in a letter to Pond. "He is one of the most humane and caring individuals I know. He stood with me in my weakest hour. I'm alive today largely because of him."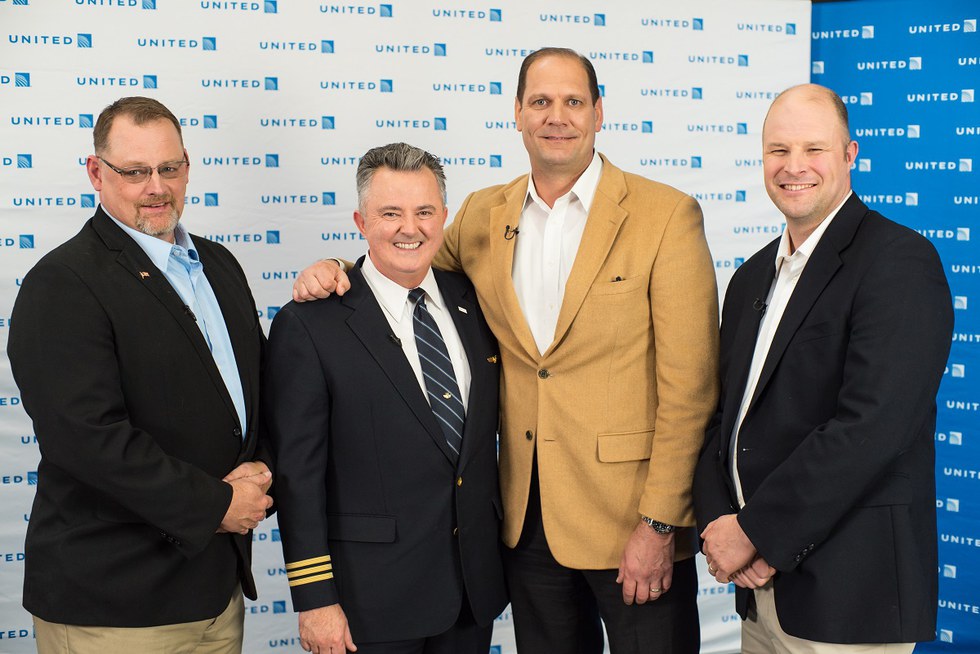 Pond read that letter earlier this month at O'Hare International Airport, where he thought he was filming a video solely about the rescue. He hadn't seen his team in over 10 years. In honor of Veterans Day, we surprised Pond by flying his three team members in to O'Hare for a reunion.