The top 10 film-location cities you should visit in real life
Seeing every corner of the globe is one of the many reasons why we love watching movies. From epic romances to heart-pounding action to fantasy-filled adventures, movies are the windows through which we see the world. But stepping out the door and actually traveling to one of the destinations depicted in your favorite film, is even better. While there are many cities to choose from, below is a list of the top 10 cities you should add to your list of places you've only seen in the movies.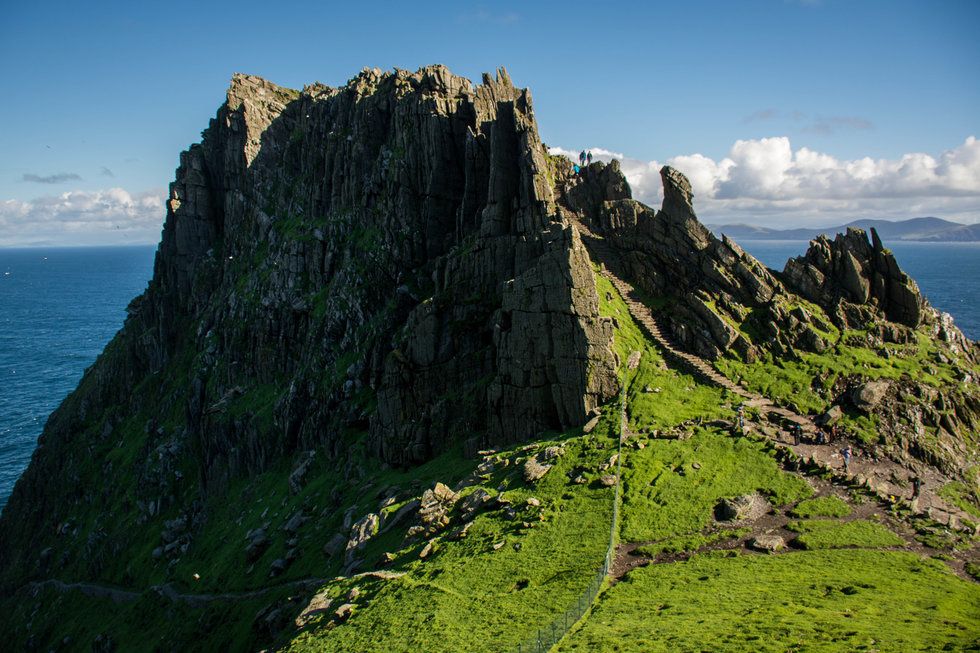 Dublin, Ireland
Much of the last two "Star Wars" epics, "The Force Awakens" (2015) and "The Last Jedi" (2017), were shot in southern Ireland, so cinephile tour guides now whisk visitors to those filming locations — and especially to Skellig Michael— the small, craggy Irish island and World Heritage Site that served as Luke Skywalker's monastic retreat. Plan ahead, as only about 200 daily visitors are allowed on the island, and only from May to October. But the chance to hike the 600 stairs to the island's monastery is literally breathtaking. Besides "Star Wars" tours, Irish Film Tours offers walking tours of Dublin film sites.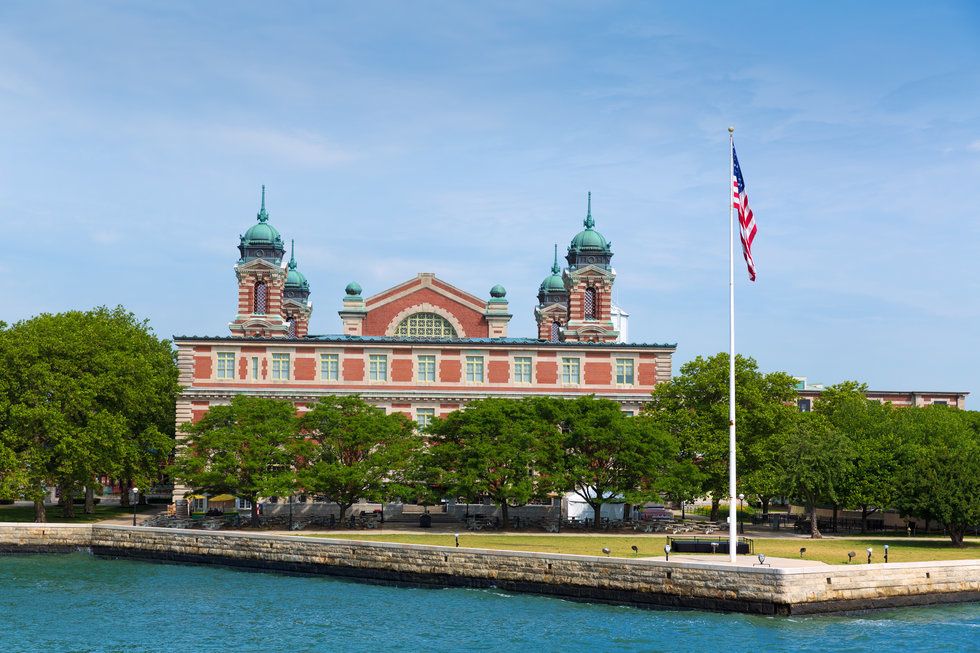 New York City, New York
Nineteen "Best Picture" Oscars are set in the Big Apple, more than in any other city. Among them were the first two "Godfather" films. While visiting the city you can see the New York State Supreme Court building where Don Barzini was assassinated in "The Godfather" (1972) and the Ellis Island National Museum of Immigration where Vito Andolini is renamed Vito Corleone in "The Godfather: Part II" (1974). If your tastes are more contemporary, you'll need to stop by the St. James Theatre where the 2014 Best Picture, "Birdman," was filmed. You can also walk through Central Park where a number of scenes have been filmed, including Home Alone 2, where Kevin evades the "Sticky Bandits." Around the holidays, you can visit the Rockefeller Center where Buddy goes ice skating in "Elf" and where Kevin is reunited with his mom standing under the famous Rockefeller tree in "Home Alone 2". If you're looking for a tour of multiple film sets and locations, try On Location Tours, the busiest Manhattan film-tour operation.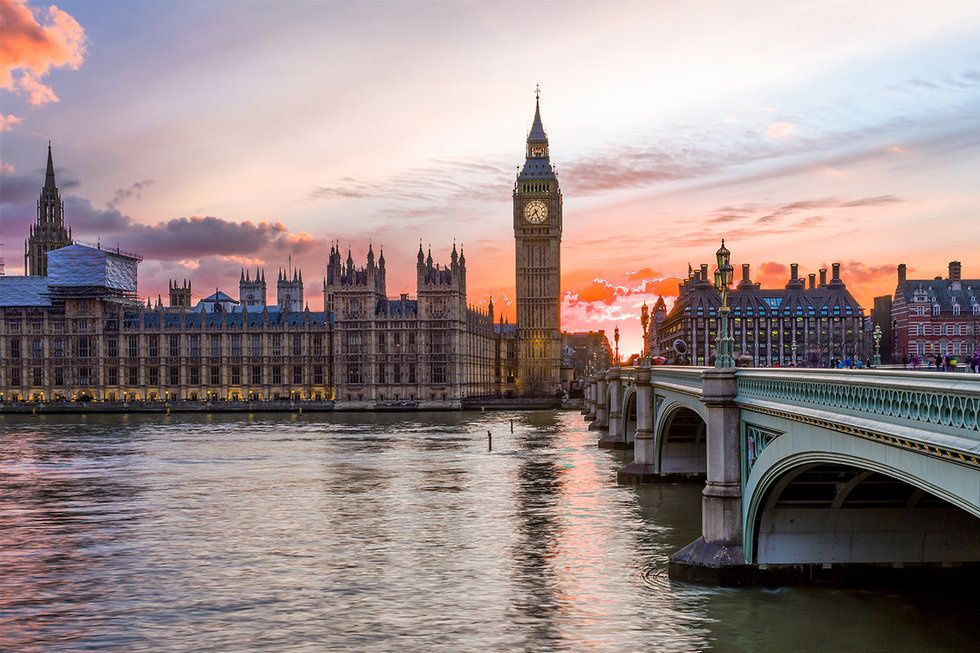 London, England
Among countless films set in and around London, few top "A Hard Day's Night" (1964). Two of the opening scenes of the Beatles taking a train ride to escape hordes of screaming teenage girls show London's Marylebone Station. The most recent "Best Picture" to spotlight locations near London is "The King's Speech" (2010), with Ely Cathedral serving as the stand-in for Westminster Abbey. Then there's the Winston Churchill biopic, "Darkest Hour," which received six 2018 Oscar nominations and features several scenes at the Parliament's St. Stephen's Hall, which also welcomes visitors.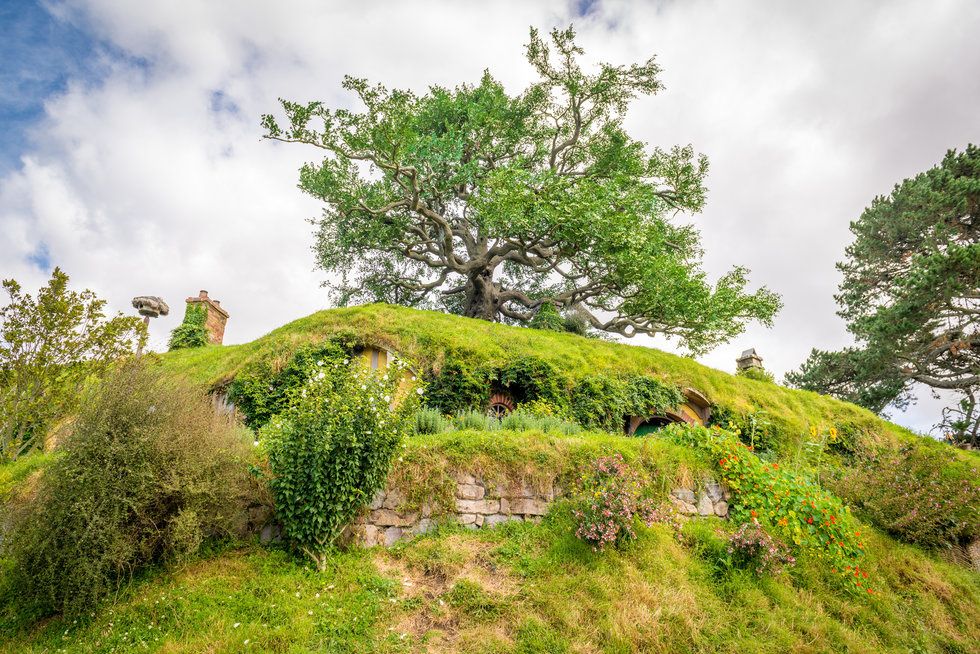 Auckland, New Zealand
The legendary producer/director Peter Jackson was happy to film all six of his blockbuster films in the "Lord of the Rings" and "The Hobbit" trilogies in his native New Zealand. No wonder, as the entire country is blessed with movie-worthy natural beauty. Much of the filming of both series took place on a sheep farm that served as Middle-earth and is now called Hobbiton, an immensely popular family theme park two hours from Auckland. Hobbiton visitors see the only still-intact movie sets from the films, from the meandering paths of the Shire to the Hobbit Holes, the Mill and Green Dragon Inn.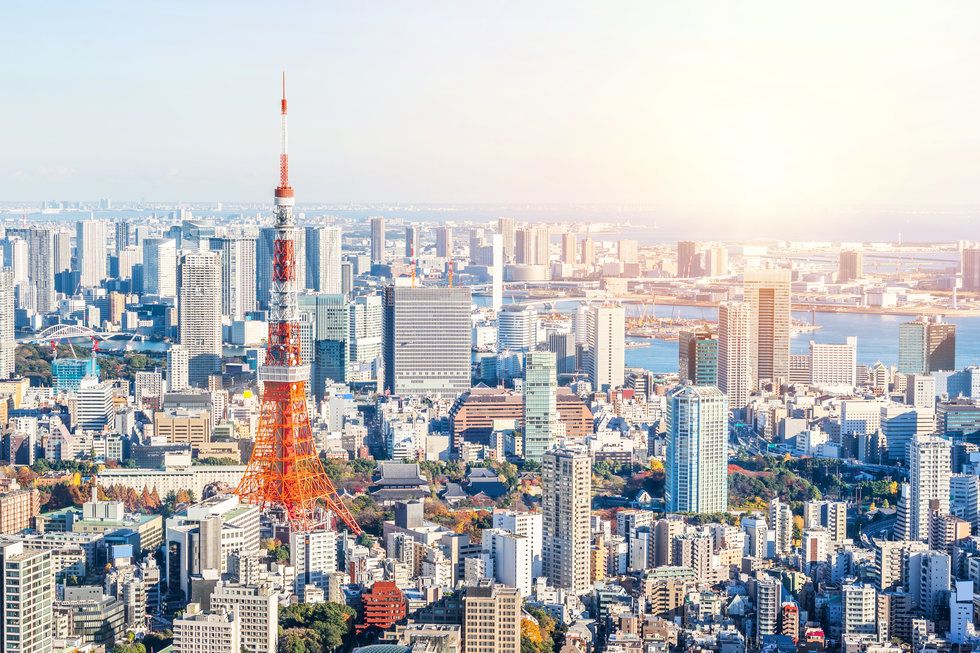 Tokyo, Japan
While in Tokyo, you and your travel partner can pretend to be the characters played by Bill Murray and Scarlett Johansson in "Lost in Translation," the 2003 film that more than any other showcases the dreamlike dazzle of the city. First you can dine at the New York Grill atop a 52-story hotel where the two characters met to begin their long flirtation. Next you can sing karaoke just like Bill and Scarlett at Karoke-Kan in the Shibuya entertainment district. Or you can escape the neon jungle at Zojoji Temple, scene of Yashida's funeral in "The Wolverine" (2013), a landmark dating to 14th-century Japan.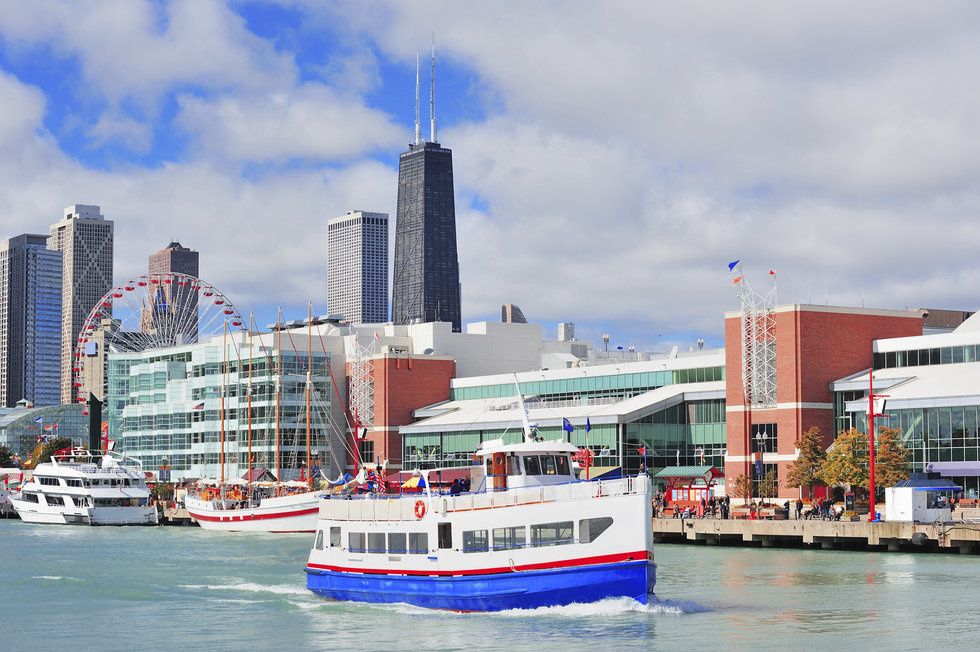 Chicago, Illinois
Movies set in Chicago have featured actors in brooding roles like Christian Bale's Batman ("The Dark Knight," 2008) and Harrison Ford's Dr. Richard Kimble ("The Fugitive," 1993), as well as lighter roles like Paul Newman's slick con man in "The Sting" (1973 Best Picture). Chicago sites seen in such movies include visitor-friendly Daley Plaza and Navy Pier ("The Dark Knight") and Union Station ("The Sting"). You can see these downtown movie locations, along with dozens more from hit films like "Ferris Bueller's Day Off" (1986) and the "Transformers" and "Home Alone" movies, on a bus tour or free walking tour.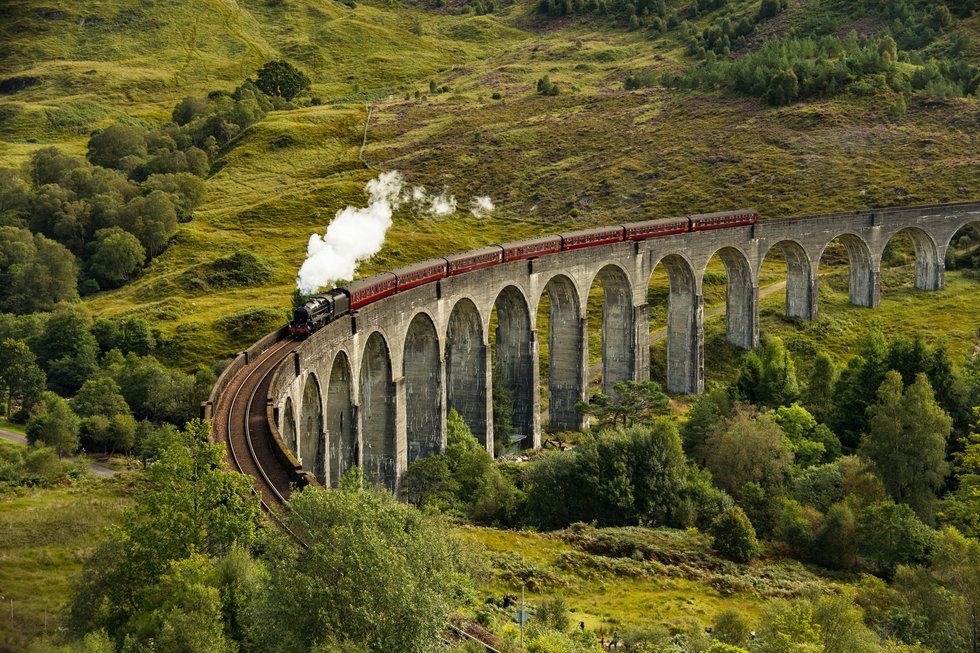 Edinburgh, Scotland
Alnwick Castle, two hours from Edinburgh, draws nearly a million annual visitors largely because it was transformed to become Hogwarts School in the first two "Harry Potter" movies. Several "Harry Potter" tours that visit the castle and other filming locations start in Edinburgh. If you instead drive northwest of Edinburgh, you can explore the mountainous Ben Nevis and Glen Coe National Scenic Area, where many scenes that appear in "Braveheart" (1995 Best Picture) and "Monty Python and the Holy Grail" (1975 slapstick cult classic) were filmed.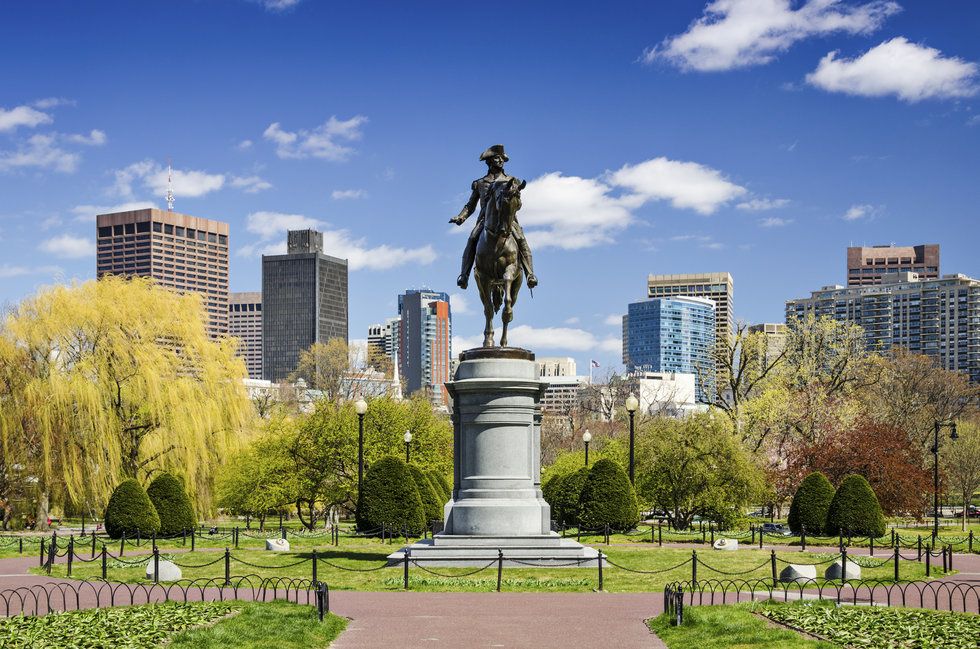 Boston, Massachusetts
Boston is a magnet for the filming of dramas — from recent crime classics "The Town" (2010) and "The Departed" (2006 Best Picture) to "Mystic River" (2003) and "Good Will Hunting" (1997). The park bench where Robin Williams encouraged Matt Damon to grab life by the throat in "Good Will Hunting" — earning him an Oscar — is one of many spots in Boston Commonthat you've probably seen in the movies. Those sites, along with Jack Nicholson's mob hangouts in "The Departed" (2006), are seen on the Boston Movie Mile Walking Tour.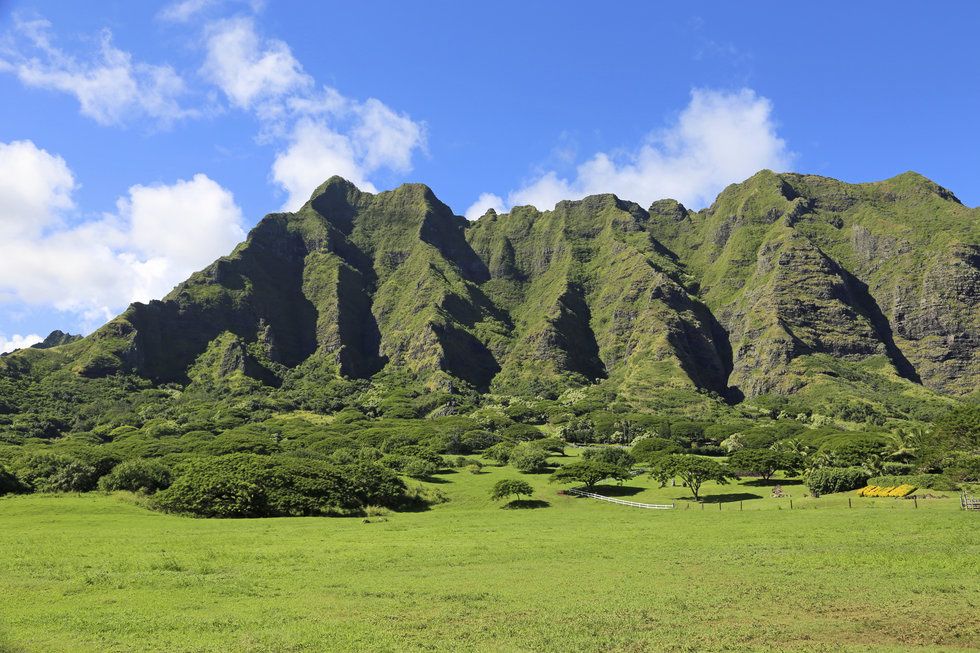 Honolulu, Hawaii
Dramatic emerald mountains that tower over a verdant valley have made Kualoa Ranch the perfect exotic filming location for decades. But it's also a 4,000-acre nature reserve, a working cattle ranch and a tourist attraction. Found 25 miles from Honolulu on Oahu's windward coast, the Ranch offers tours of film-scene locations via ATV, all-terrain truck, e-bike, horseback and — the most popular choice — vintage school buses. On the Jurassic Valley Movie Sites Tour, the bus stops at the "Jurassic Park" (1993) fallen tree and the footprints made by "Godzilla" (1998) among other movie sites. It's common for visitors to see filming taking place for upcoming movies while exploring the ranch.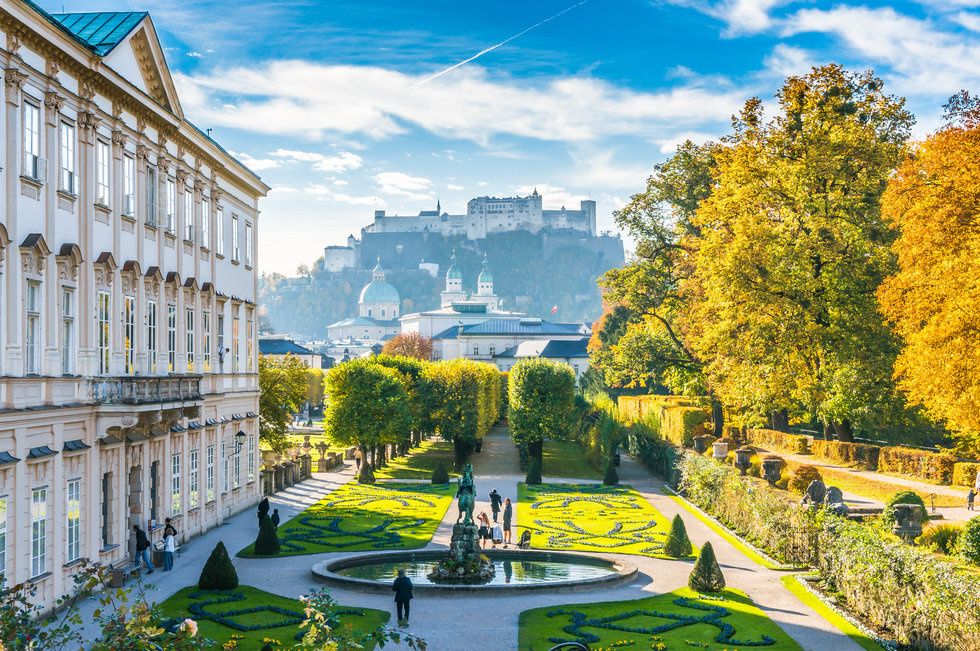 Salzburg, Austria
Mirabell Gardens is the setting for the "Do-Re-Mi" scene, the Great Festival Hall is where "So Long, Farewell" is performed by the children (and where the real Van Trapp Family Singers performed in 1936) and the Nonnberg Abbey is where the children are turned away while looking for their missing governess. All three locations from "The Sound of Music" (1965) are walking distance apart in Old Salzburg, a delightfully compact city of steepled churches, monasteries, abbeys and the Cathedral Quarter's 180 museum halls and galleries. Visitors can see these sights and more — including the "16 Going On 17" gazebo — on the "Sound of Music" tours on either a bikes or via bus.
If you go
United Airlines offers flights to all of these cities except Salzburg (less than two hours by train from Munich). Visit united.com or use the United app so you can jet off to admire the sights you've only seen in the movies.
We will continue building out our already expansive route network next year, adding flights to some attractive leisure destinations in the United States and the Caribbean.
Our hometown hub, Chicago O'Hare International Airport, will be the beneficiary of three of those new routes, which include Santa Barbara, California; Pasco, Washington; and Vail, Colorado. Rounding it out, United will add service from Denver to Nassau, Bahamas, and from Houston to Spokane, Washington. Tickets for all of these destinations are on sale now.
The Denver-Nassau route will begin on March 7, 2020, followed by Chicago-Santa Barbara, Chicago-Pasco, Chicago-Vail and Houston-Spokane on June 4. When that time comes, United will be the only airline offering nonstop service between Denver and Nassau and Chicago and Pasco.
All of these routes will open up a world of connection possibilities for customers living in each market. They'll also be scheduled to give flyers optimal arrival and departure time options. For instance, a passenger going from Chicago to Santa Barbara will have a flight option that departs O'Hare at 7:45 p.m. local time, arriving at Santa Barbara Airport at 10:30 p.m. That's ideal for business travelers.
"We want to offer customers the very best schedule, the best network and the most flight options in the industry," said Ankit Gupta, United's vice president of Domestic Network Planning.
The Boeing 737-800 aircraft will serve the Denver-Nassau route. Passengers going from Chicago to Santa Barbara and from Chicago to Vail will fly on the 737-700. United's 76-seat Embraer 175 aircraft, equipped with United First, Economy Plus and United Economy class seats, will operate on the Chicago-Pasco and Houston-Spokane routes.
You'll find flight times and additional details in the grid below. For more information and to book your tickets, visit
united.com
or download the United mobile app.
Depart

Arrive

Frequency

Duration

Chicago (ORD)

7:45 p.m.

Santa Barbara (SBA)

10:30 p.m.

Daily

Year-round

SBA

11:20 p.m.

ORD

5:20 a.m.

Daily

Year-round

ORD

8:00 p.m.

Pasco (PSC)

10:24 p.m.

Daily

Year-round

PSC

11:38 p.m.

ORD

5:20 a.m.

Daily

Year-round

ORD

4:00 p.m.

Vail/Eagle (EGE)

5:54 p.m.

Daily

Summer seasonal

(June 4 through September 6, 2020)

EGE

9:00 a.m.




ORD

12:45 p.m.

Daily

Summer seasonal

(June 4 through September 7, 2020)

Denver (DEN)

9:56 a.m.

Nassau (NAS)

4:00 p.m.

Once a week on Saturdays

Year-round

(with a break from mid-August through late-October)

NAS

11:37 a.m.

DEN

2:43 p.m.

Once a week on Saturdays

Year-round

(with a break from mid-August through late-October)

Houston (IAH)

9:32 p.m.

Spokane (GEG)

11:32 p.m.

Daily

Summer seasonal

(June 4 through August 17, 2020)

GEG

11:55 p.m.

IAH

6:17 a.m.

Daily

Summer seasonal

(June 4 through August 17, 2020)
Right now, around the world, brave members of America's armed forces are on duty, defending our freedom and upholding our values.
When not laser-focused on the mission at hand, they're looking forward to the day when their service to our nation is fulfilled and they can reunite with their families.
They are also imagining how they can use their hard-earned skills to build an exciting, rewarding and important career when they return home.
I want them to look no further than United Airlines.
That's why we are focused on recruiting, developing and championing veterans across our company, demonstrating to our returning women and men in uniform that United is the best possible place for them to put their training, knowledge, discipline and character to the noblest use.
They've developed their knowledge and skills in some of the worst of times. We hope they will use those skills to keep United performing at our best, all of the time.
That's why we are accelerating our efforts to onboard the best and the brightest, and substantially increasing our overall recruitment numbers each year.
We recently launched a new sponsorship program to support onboarding veterans into United and a new care package program to support deployed employees. It's one more reason why United continues to rank high - and rise higher - as a top workplace for veterans. In fact, we jumped 21 spots this year on Indeed.com's list of the top U.S workplaces for veterans. This is a testament to our increased recruiting efforts, as well as our efforts to create a culture where veterans feel valued and supported.
We use the special reach and resources of our global operations to partner with outstanding organizations. This is our way of stepping up and going the extra mile for all those who've stepped forward to answer our nation's call.
We do this year-round, and the month of November is no exception; however, it is exceptional, especially as we mark Veterans Day.
As we pay tribute to all Americans who have served in uniform and carried our flag into battle throughout our history, let's also keep our thoughts with the women and men who are serving around the world, now. They belong to a generation of post-9/11 veterans who've taken part in the longest sustained period of conflict in our history.

Never has so much been asked by so many of so few.... for so long. These heroes represent every color and creed. They are drawn from across the country and many immigrated to our shores.

They then freely choose to serve in the most distant and dangerous regions of the world, to protect democracy in its moments of maximum danger.
Wherever they serve - however they serve - whether they put on a uniform each day, or serve in ways which may never be fully known, these Americans wake up each morning willing to offer the "last full measure of devotion" on our behalf.
Every time they do so, they provide a stunning rebuke to the kinds of voices around the world who doubt freedom and democracy's ability to defend itself.
Unfortunately, we know there are those who seem to not understand – or say they do not - what it is that inspires a free people to step forward, willing to lay down their lives so that their country and fellow citizens might live.
But, we – who are both the wards and stewards of the democracy which has been preserved and handed down to us by veterans throughout our history – do understand.
We know that inciting fear and hatred of others is a source of weakness, not strength. And such divisive rhetoric can never inspire solidarity or sacrifice like love for others and love of country can.
It is this quality of devotion that we most honor in our veterans - those who have served, do serve and will serve.
On behalf of a grateful family of 96,000, thank you for your service.
Humbly,
Oscar
Each year around Veterans Day, Indeed, one of the world's largest job search engines, rates companies based on actual employee reviews to identify which ones offer the best opportunities and benefits for current and former U.S. military members. Our dramatic improvement in the rankings this year reflects a stronger commitment than ever before to actively recruiting, developing and nurturing veteran talent.
"We've spent a lot of time over the past 12 months looking for ways to better connect with our employees who served and attract new employees from the military ranks," said Global Catering Operations and Logistics Managing Director Ryan Melby, a U.S. Army veteran and the president of our United for Veterans business resource group.
"Our group is launching a mentorship program, for instance, where we'll assign existing employee-veterans to work with new hires who come to us from the armed forces. Having a friend and an ally like that, someone who can help you translate the skills you picked up in the military to what we do as a civilian company, is invaluable. That initiative is still in its infancy, but I'm really optimistic about what it can do for United and for our veteran population here."
Impressively, we were the only one of our industry peers to move up on the list, further evidence that we're on a good track as a company.
Scroll to top