The top 10 film-location cities you should visit in real life
Seeing every corner of the globe is one of the many reasons why we love watching movies. From epic romances to heart-pounding action to fantasy-filled adventures, movies are the windows through which we see the world. But stepping out the door and actually traveling to one of the destinations depicted in your favorite film, is even better. While there are many cities to choose from, below is a list of the top 10 cities you should add to your list of places you've only seen in the movies.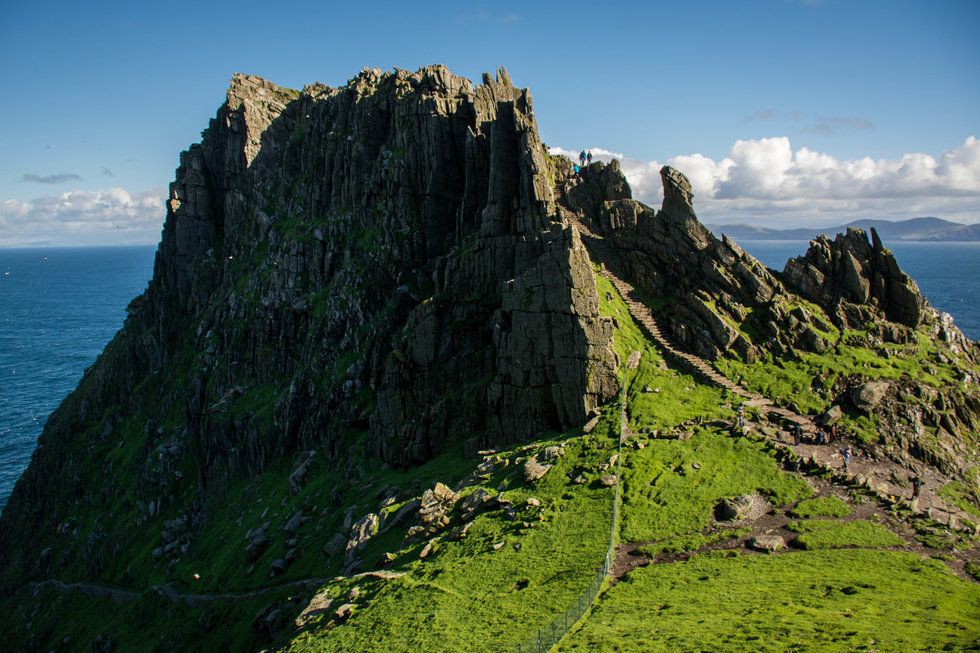 Dublin, Ireland
Much of the last two "Star Wars" epics, "The Force Awakens" (2015) and "The Last Jedi" (2017), were shot in southern Ireland, so cinephile tour guides now whisk visitors to those filming locations — and especially to Skellig Michael— the small, craggy Irish island and World Heritage Site that served as Luke Skywalker's monastic retreat. Plan ahead, as only about 200 daily visitors are allowed on the island, and only from May to October. But the chance to hike the 600 stairs to the island's monastery is literally breathtaking. Besides "Star Wars" tours, Irish Film Tours offers walking tours of Dublin film sites.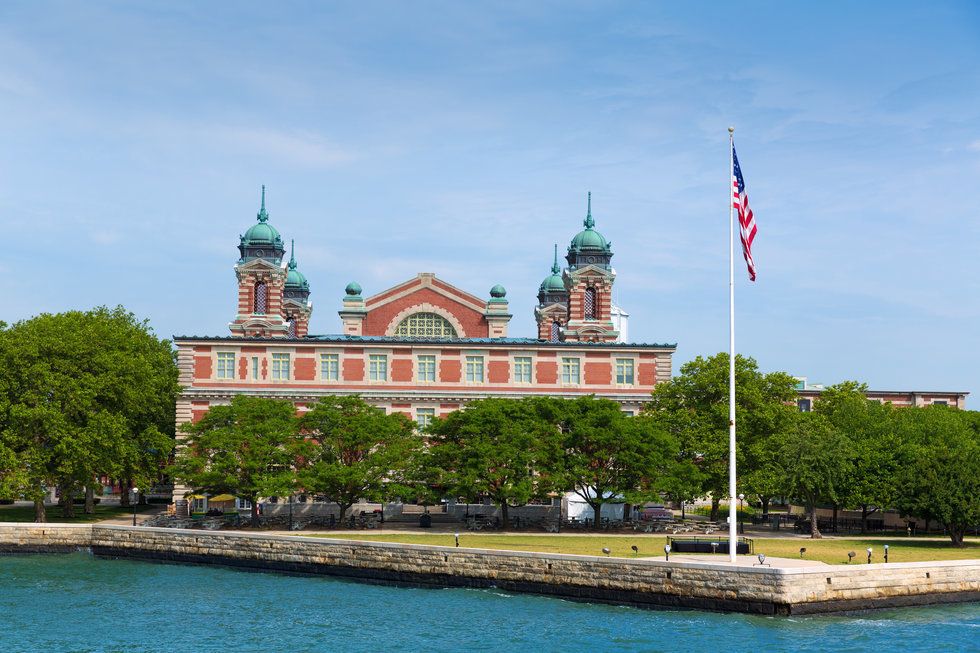 New York City, New York
Nineteen "Best Picture" Oscars are set in the Big Apple, more than in any other city. Among them were the first two "Godfather" films. While visiting the city you can see the New York State Supreme Court building where Don Barzini was assassinated in "The Godfather" (1972) and the Ellis Island National Museum of Immigration where Vito Andolini is renamed Vito Corleone in "The Godfather: Part II" (1974). If your tastes are more contemporary, you'll need to stop by the St. James Theatre where the 2014 Best Picture, "Birdman," was filmed. You can also walk through Central Park where a number of scenes have been filmed, including Home Alone 2, where Kevin evades the "Sticky Bandits." Around the holidays, you can visit the Rockefeller Center where Buddy goes ice skating in "Elf" and where Kevin is reunited with his mom standing under the famous Rockefeller tree in "Home Alone 2". If you're looking for a tour of multiple film sets and locations, try On Location Tours, the busiest Manhattan film-tour operation.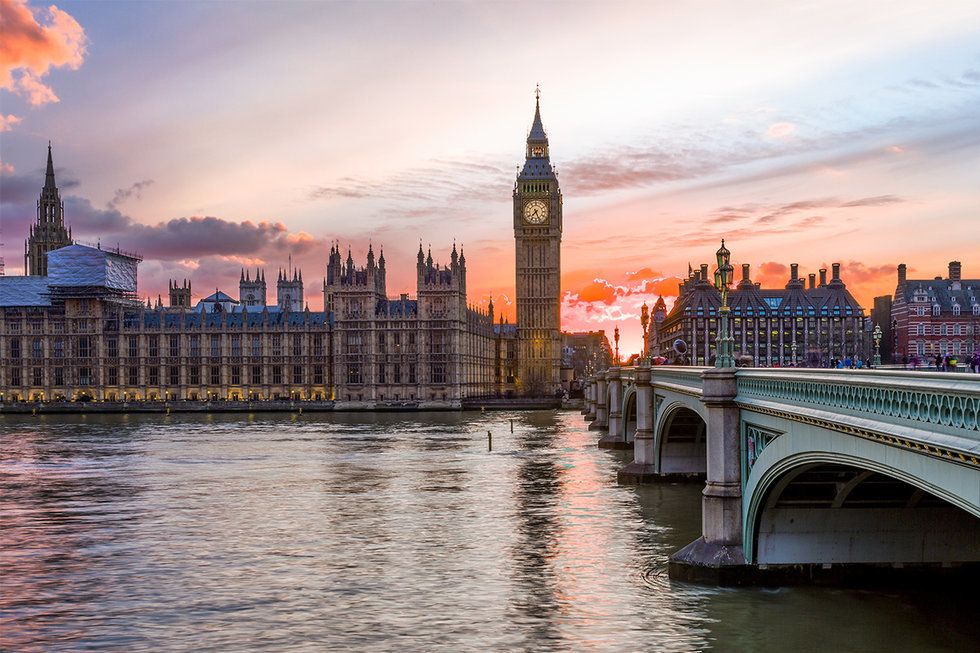 London, England
Among countless films set in and around London, few top "A Hard Day's Night" (1964). Two of the opening scenes of the Beatles taking a train ride to escape hordes of screaming teenage girls show London's Marylebone Station. The most recent "Best Picture" to spotlight locations near London is "The King's Speech" (2010), with Ely Cathedral serving as the stand-in for Westminster Abbey. Then there's the Winston Churchill biopic, "Darkest Hour," which received six 2018 Oscar nominations and features several scenes at the Parliament's St. Stephen's Hall, which also welcomes visitors.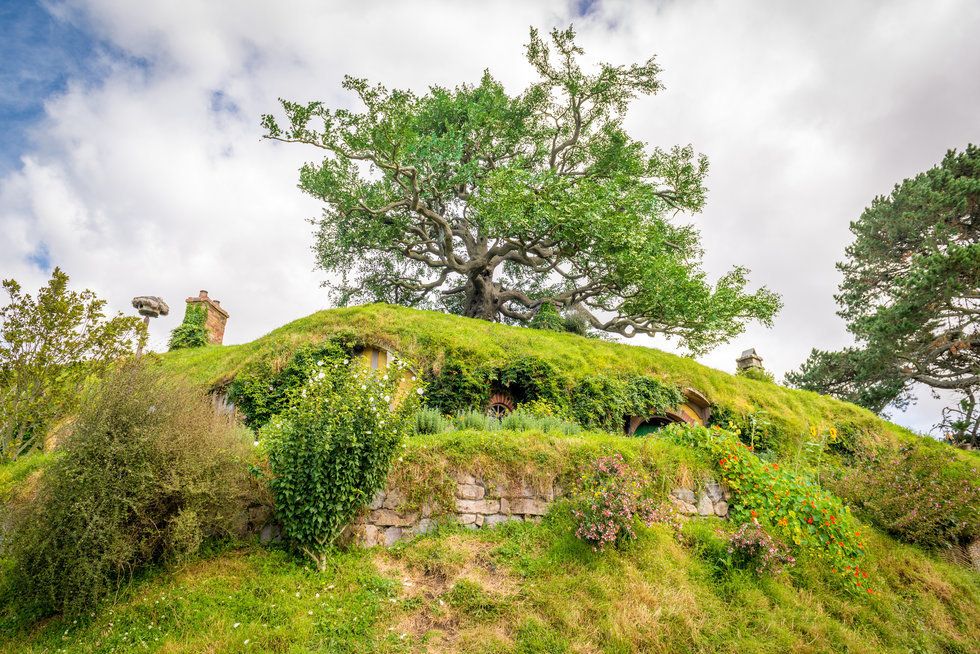 Auckland, New Zealand
The legendary producer/director Peter Jackson was happy to film all six of his blockbuster films in the "Lord of the Rings" and "The Hobbit" trilogies in his native New Zealand. No wonder, as the entire country is blessed with movie-worthy natural beauty. Much of the filming of both series took place on a sheep farm that served as Middle-earth and is now called Hobbiton, an immensely popular family theme park two hours from Auckland. Hobbiton visitors see the only still-intact movie sets from the films, from the meandering paths of the Shire to the Hobbit Holes, the Mill and Green Dragon Inn.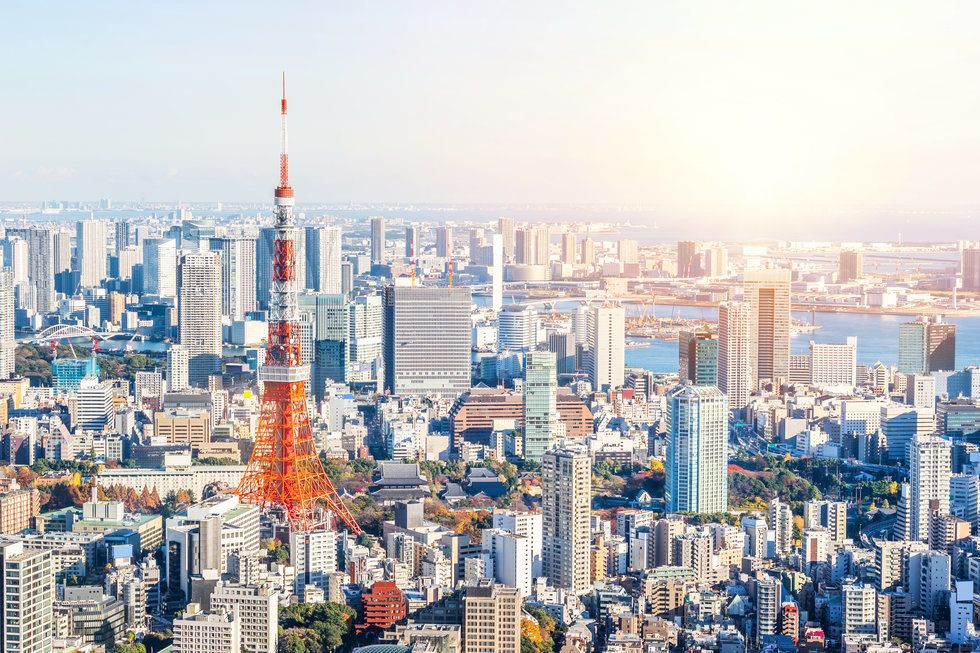 Tokyo, Japan
While in Tokyo, you and your travel partner can pretend to be the characters played by Bill Murray and Scarlett Johansson in "Lost in Translation," the 2003 film that more than any other showcases the dreamlike dazzle of the city. First you can dine at the New York Grill atop a 52-story hotel where the two characters met to begin their long flirtation. Next you can sing karaoke just like Bill and Scarlett at Karoke-Kan in the Shibuya entertainment district. Or you can escape the neon jungle at Zojoji Temple, scene of Yashida's funeral in "The Wolverine" (2013), a landmark dating to 14th-century Japan.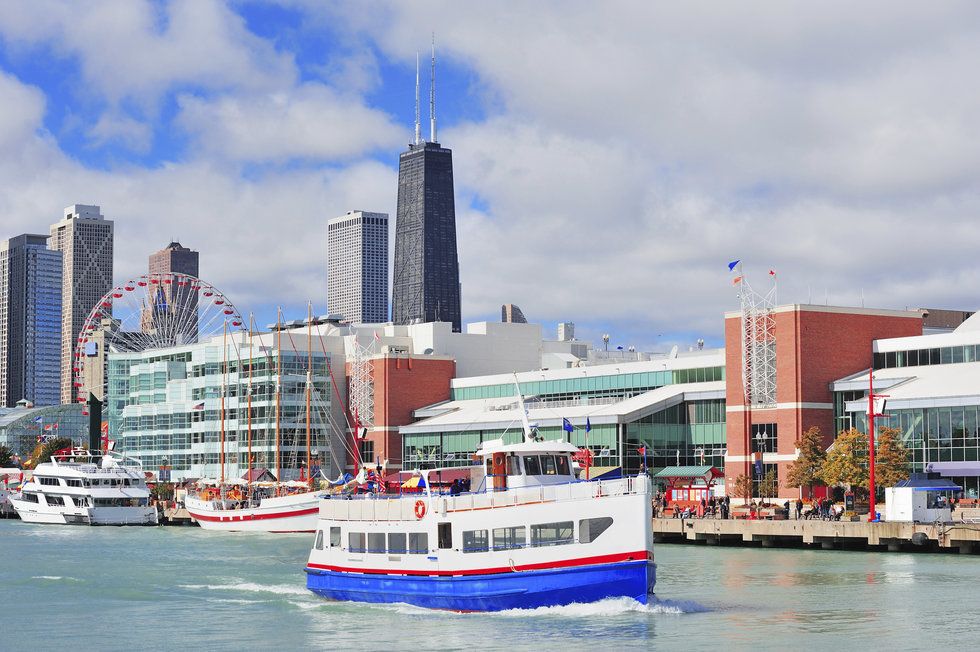 Chicago, Illinois
Movies set in Chicago have featured actors in brooding roles like Christian Bale's Batman ("The Dark Knight," 2008) and Harrison Ford's Dr. Richard Kimble ("The Fugitive," 1993), as well as lighter roles like Paul Newman's slick con man in "The Sting" (1973 Best Picture). Chicago sites seen in such movies include visitor-friendly Daley Plaza and Navy Pier ("The Dark Knight") and Union Station ("The Sting"). You can see these downtown movie locations, along with dozens more from hit films like "Ferris Bueller's Day Off" (1986) and the "Transformers" and "Home Alone" movies, on a bus tour or free walking tour.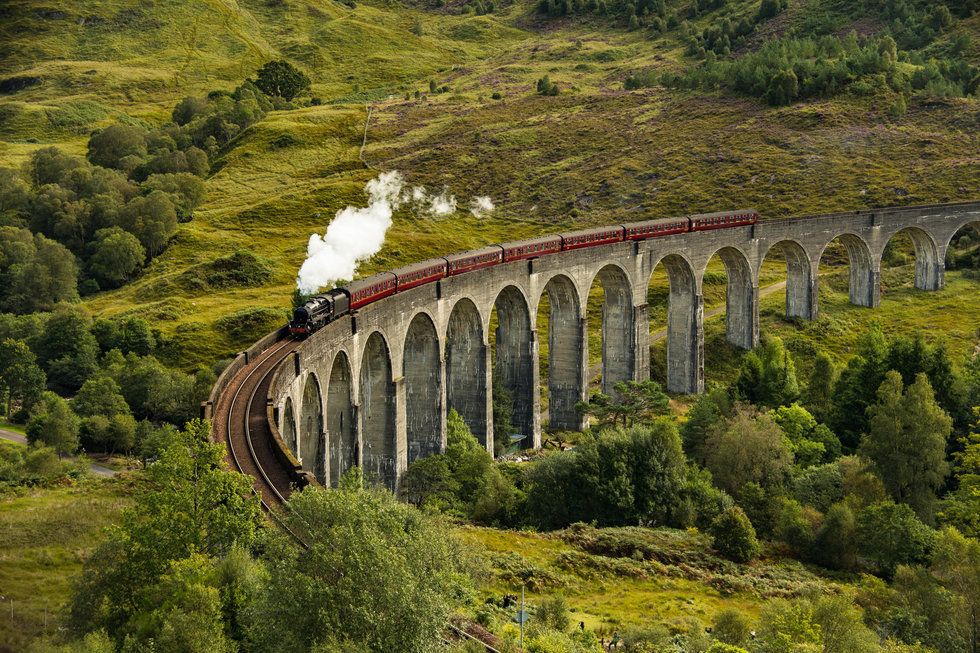 Edinburgh, Scotland
Alnwick Castle, two hours from Edinburgh, draws nearly a million annual visitors largely because it was transformed to become Hogwarts School in the first two "Harry Potter" movies. Several "Harry Potter" tours that visit the castle and other filming locations start in Edinburgh. If you instead drive northwest of Edinburgh, you can explore the mountainous Ben Nevis and Glen Coe National Scenic Area, where many scenes that appear in "Braveheart" (1995 Best Picture) and "Monty Python and the Holy Grail" (1975 slapstick cult classic) were filmed.
Boston, Massachusetts
Boston is a magnet for the filming of dramas — from recent crime classics "The Town" (2010) and "The Departed" (2006 Best Picture) to "Mystic River" (2003) and "Good Will Hunting" (1997). The park bench where Robin Williams encouraged Matt Damon to grab life by the throat in "Good Will Hunting" — earning him an Oscar — is one of many spots in Boston Commonthat you've probably seen in the movies. Those sites, along with Jack Nicholson's mob hangouts in "The Departed" (2006), are seen on the Boston Movie Mile Walking Tour.
Honolulu, Hawaii
Dramatic emerald mountains that tower over a verdant valley have made Kualoa Ranch the perfect exotic filming location for decades. But it's also a 4,000-acre nature reserve, a working cattle ranch and a tourist attraction. Found 25 miles from Honolulu on Oahu's windward coast, the Ranch offers tours of film-scene locations via ATV, all-terrain truck, e-bike, horseback and — the most popular choice — vintage school buses. On the Jurassic Valley Movie Sites Tour, the bus stops at the "Jurassic Park" (1993) fallen tree and the footprints made by "Godzilla" (1998) among other movie sites. It's common for visitors to see filming taking place for upcoming movies while exploring the ranch.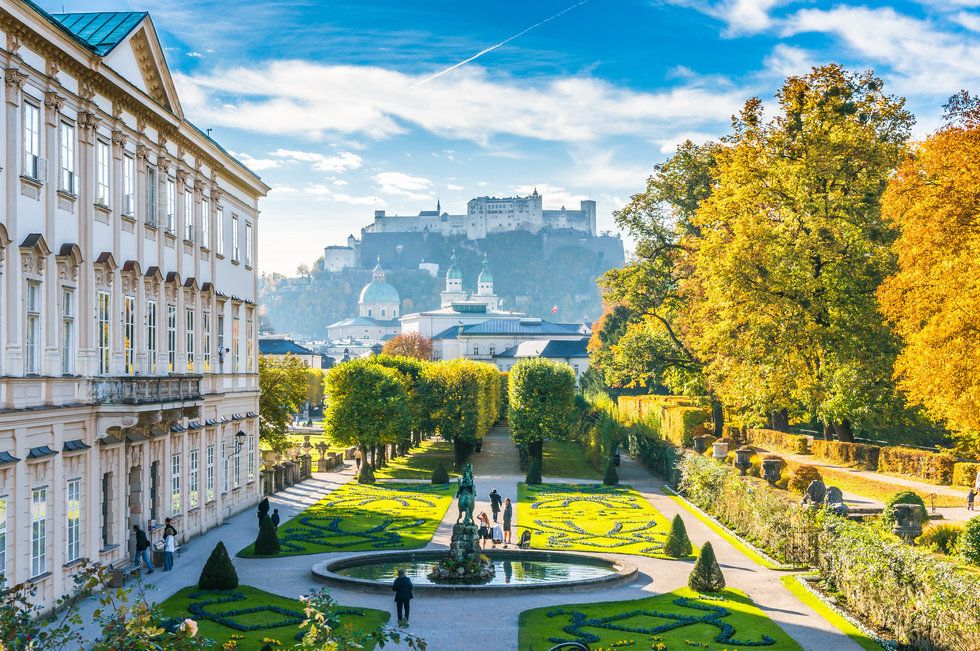 Salzburg, Austria
Mirabell Gardens is the setting for the "Do-Re-Mi" scene, the Great Festival Hall is where "So Long, Farewell" is performed by the children (and where the real Van Trapp Family Singers performed in 1936) and the Nonnberg Abbey is where the children are turned away while looking for their missing governess. All three locations from "The Sound of Music" (1965) are walking distance apart in Old Salzburg, a delightfully compact city of steepled churches, monasteries, abbeys and the Cathedral Quarter's 180 museum halls and galleries. Visitors can see these sights and more — including the "16 Going On 17" gazebo — on the "Sound of Music" tours on either a bikes or via bus.
If you go
United Airlines offers flights to all of these cities except Salzburg (less than two hours by train from Munich). Visit united.com or use the United app so you can jet off to admire the sights you've only seen in the movies.
If you can't get to Mars, what's the next best thing? Apparently Iceland. A team of renowned explorers and researchers recently journeyed to Iceland to test a Mars analog suit in a Martian-like environment.
The United sponsored expedition, led by The Explorers Club — an internationally recognized organization that promotes the scientific exploration of land, sea, air and space — and in partnership with Iceland Space Agency, involved the team venturing inside the Grímsvötn volcano and across the Vatnajökull ice cap. The group traveled to the remote location and lived for six days in the Grímsvötn Mountain Huts and endured harsh weather conditions and unstable terrain.
Helga Kristin Torfadöttir, Geologist and glacier guide, using the LiDAR system to map the ground and test the suit's capabilities on the glacier.
The objective of the mission was to explore the potential of concept operations at the Grímsvötn location while testing the suit in an arctic environment similar to what would be found on the surface of Mars. "This mission was an important test of the design of the MS1 suit, but it was also incredibly helpful to understand the how to conduct these sorts of studies in Iceland," said Michael Lye, MS1 designer and NASA consultant and RISD professor. "No matter how thoroughly something is tested in a controlled environment like a lab, studying it in a setting that accurately represents the environment where it will be used is absolutely essential to fully understand the design."
The suit was designed and constructed by faculty and students at the Rhode Island School of Design (RISD) with input and guidance from members of the HI-SEAS IV crew and NASA's Johnson Space Center Space Suit Engineering team. At 50-60 lbs, the suit is similar to what a planetary exploration suit would weigh in Martian gravity. The suit was originally designed to be used in the warm climate of Hawaii, however the martian climate is much closer to what would be found on top of the glaciers in Iceland. The data collected will inform the future of habitat and spacesuit design that can be used to train astronauts on Earth.
Today, we remember the colleagues, customers and every single victim of the terrorist attacks of Sept. 11, 2001.
I know each of us in the United family marks this difficult moment in our own way. Still, we all share a common commitment to honor how our brothers and sisters left us and also celebrate what they gave to us during their lives. We remember their professionalism and heroism. We cherish their camaraderie and friendship. We carry with us the examples they set forth, especially in the heroism and bravery displayed by so many on that terrible day. Above all, we understand a simple truth: While thousands of our fellow human beings lost their lives in New York City, Arlington and Shanksville, the attacks of September 11th were aimed at all people of peace and good will, everywhere. They were attacks on the values that make life worth living, as well as the shared purpose that make us proud of what we do as members of the United family: connecting people and uniting the world.
We may live in times scarred by discord and disagreement, and we know there are those around the world who seek to divide us against one another. But, on this day – above all – we come together, as one. We affirm our core belief that far, far more unites us as citizens and fellow human beings than can ever divide us.
Let us embody that belief as we go about serving our customers and one another – on this day and every day – as we continue to help building a world that's more united. Let that be our memorial to the sisters and brothers we lost, eighteen Septembers ago.
Humbly,
Oscar
A team of search and rescue experts from Empact Northwest departed Newark International Airport (EWR) this morning for Nassau (NSA), the capital of the Bahamas to help meet the pressing need for search and rescue services identified by Bahamian Prime Minister Hubert Minnis in the aftermath of Hurricane Dorian. The Empact Northwest team worked with Airlink, a rapid-response humanitarian relief organization that connects airlines with non-governmental organizations (NGOs), that respond quickly and efficiently in the wake of major disasters.
"We can't thank United enough for allowing us to jump out of the gate right away to aid people devastated by this storm," said Airlink Strategic Advisor Emily Sperling. "Search and rescue, medical care, temporary shelter, food and access to potable water are among the most immediate and pressing needs identified in the region. United's assistance is critical in ensuring that groups like Empact Northwest join others, including Mercy Corps, ADRA, and Heart to Heart International in fulfilling those most basic needs."
Airlink notes that our assistance enables two types of first responders to arrive quickly: those with specialized response capabilities like search and rescue, as well as assessment teams, who identify the most pressing needs and establish partnerships quickly to distribute supplies more efficiently once they are on the ground in country. Our partnership is felt long after the initial outreach after a disaster, too, according to Ms. Sperling. "After Irma and Maria hit the Caribbean in 2017, we received requests to transport relief workers a year or two later, to provide training and rebuilding assistance to help these communities develop future resilience," she said. The partnership also helps move responders into place to assist U.S. East Coast communities in the path of this tremendous storm.
You can join us in our disaster relief efforts by donating to our Crowdrise fundraising page here.

Scroll to top