10 U.S. islands that feel exotic
Want to escape to somewhere truly memorable? Here are the best island getaways without leaving the country.
As much as we all wish to see every corner of the globe, it can be a challenge to do it all with limited funds and vacation time. Luckily, the United States is diverse enough to offer an array of exotic locales — from golden beaches to volcanic islands — all on our own home turf. Here are our picks for the ten most exotic destinations that don't require a passport.
Dry Tortugas, Florida
Turquoise water, tons of green sea turtles and white-sand beaches with visibility seeming to stretch to forever. Sounds like the Caribbean, right? Wrong. The Dry Tortugas, 67 miles off Key West into the heart of the Gulf of Mexico, pack epic snorkeling alongside Southern stingrays, parrotfish and schools of Creole wrasse — all just a ferry or seaplane ride from the Conch Republic.
San Juan Islands, Washington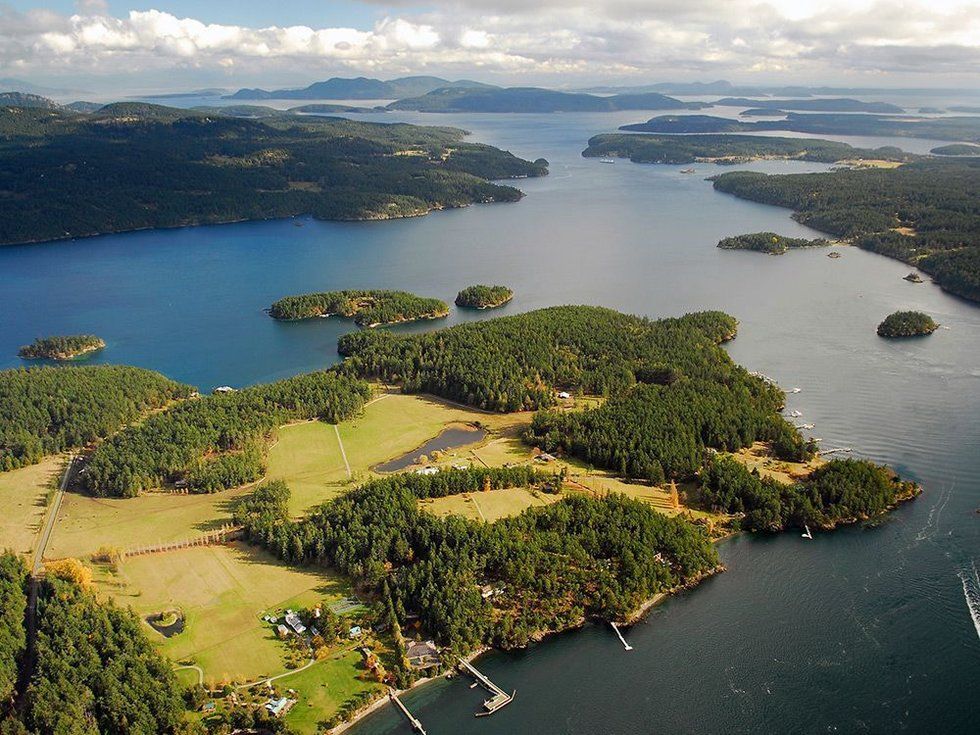 San Juan Islands, Washington/Shutterstock
With conifer forests thick along its coasts and a marine climate with cool summers and mild winters, the San Juan Islands of Washington state feel a lot like Norway. Both destinations are renowned for sea kayaking as well as whale-watching tours, and yet the San Juans are a three-hour drive — and a ferry hop — north of Seattle. Plus, with alpaca ranches and lavender farms covering the hillsides, the experience also includes a touch of Peru-meets-Provence.
Assateague Island, Maryland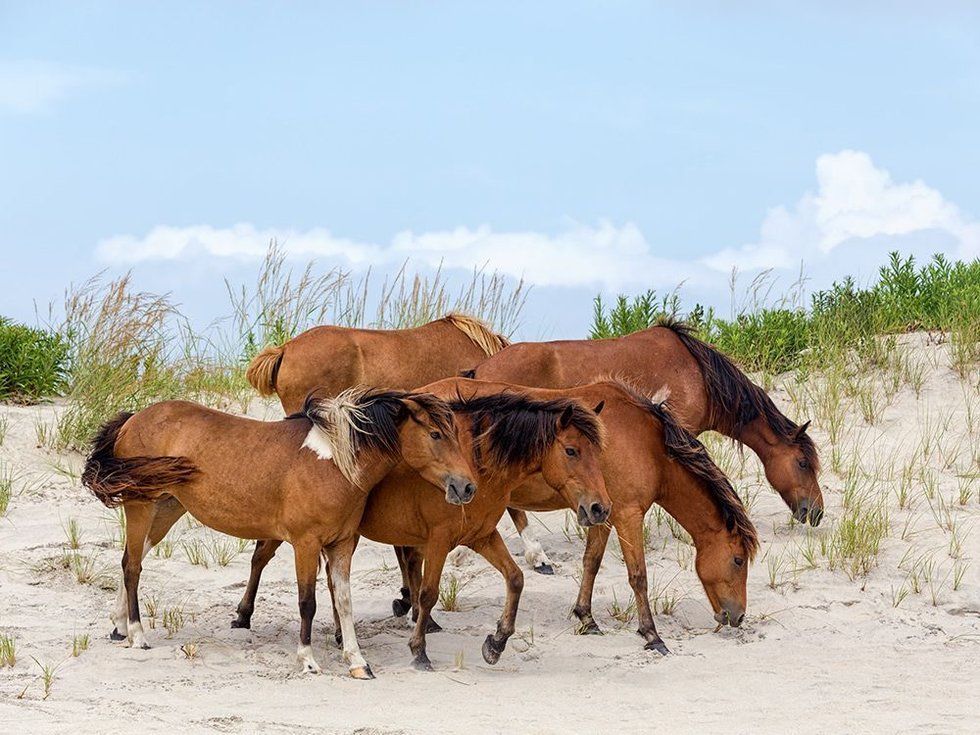 Assateague Island, Maryland /Shutterstock
Like Portugal's Soajo Mountain, Maryland's Assateague Island is home to wild horses — more than 150 in total. These feral ponies have free range of the beaches, marshes and forests. For the best viewing, try the Chincoteague National Wildlife Refuge's Wildlife Loop Road, a three-hour walk. For a more unique spectacle, time your visit with the annual pony swim, held every July, wherein a group who call themselves the saltwater cowboys wrangle up the horses, leading them on a swim across the Assateague Channel.
Sapelo Island, Georgia
The Spanish moss hanging from live oak branches gives Sapelo Island, Georgia, an only-in-the-Southeast feel, but its golden-sand beaches feel a bit like the islands off Queensland, Australia. Reach it only via boat: either the DNR ferry or private vessel. Once ashore, walk the hiking trails through dunes and maritime forests to encounter hundreds of bird species, including the Chachalaca bird — which otherwise requires birders to travel to either Mexico or Central America to cross off lists. Stay the night and you might even spot a bobcat.
Culebra, Puerto Rico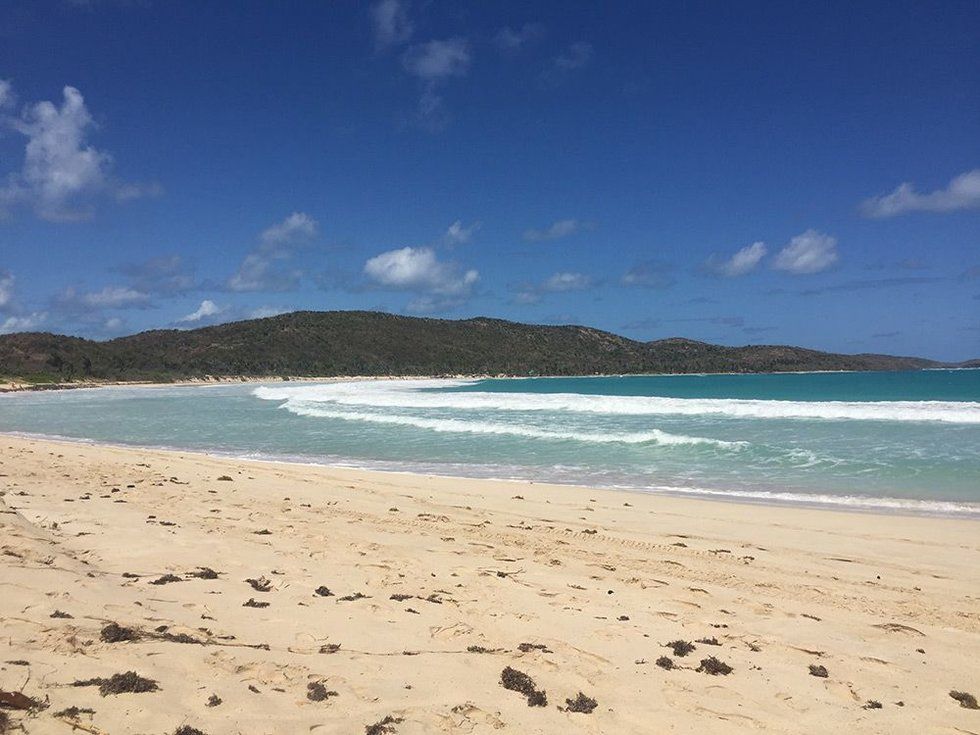 Culebra, Puerto Rico /Shutterstock
Culebra, a satellite island of Puerto Rico, is often referred to as one of the Spanish Virgin Islands, and for good reason. Its sugar sand beaches are mostly undeveloped, lending it the feel of Jost Van Dyke in the British Virgin Islands. Like the BVI, Culebra lacks any of the large, major hotel chains. Instead, it has a sleepy charm, appealing to those content to kayak, snorkel and beachcomb.
Kauai, Hawaii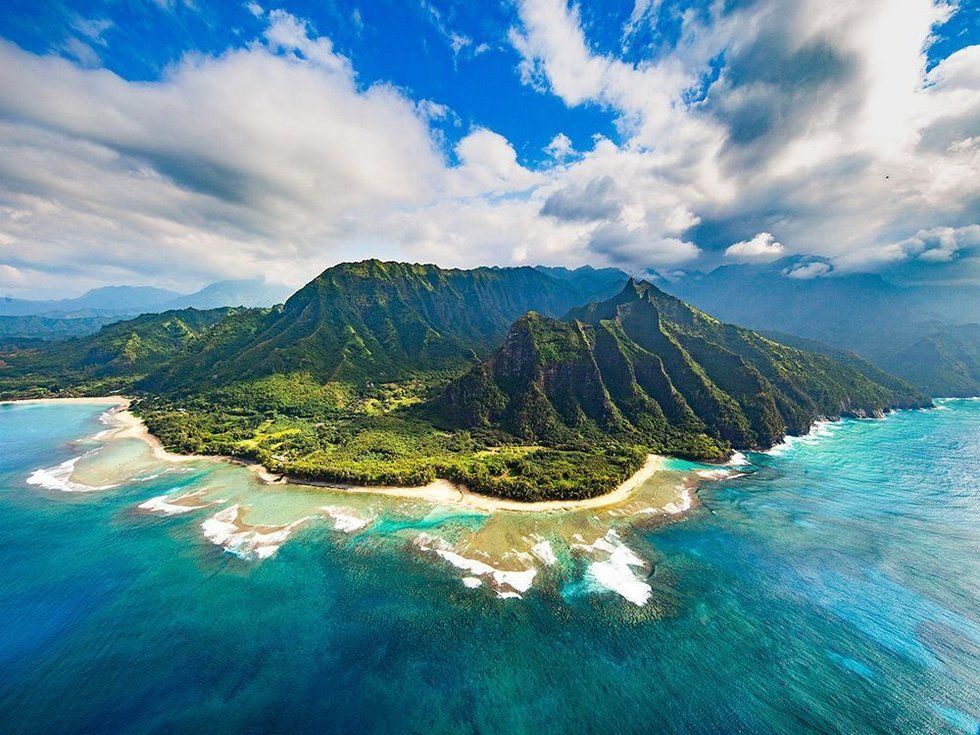 Kauai, Hawaii /Shutterstock
One of the wettest places on the planet, Kauai packs its mountains with unending greenery, punctuated by a dozen epic waterfalls. This makes it every bit as lush and exotic as Tahiti, but at a fraction of the flight time. Worth the splurge, a helicopter tour of the Na Pali Coast — where Jurassic Park was filmed — shows visitors more highlights than they could see in a week of hiking.
Elizabeth Islands, Massachusetts
Just south of Cape Cod lie the Elizabeth Islands of Massachusetts, including Penikese and Cuttyhunk, two of the only inhabited islands in the bunch not owned by the Forbes family. Cuttyhunk in particular still exudes British flavor, carried over from 1602, when it was the first British settlement on the new coast. Experience it at Avalon Inn, one of the few choices when overnighting. To see more of the neighboring isles, book a day cruise to explore beaches and see wild harbor, harp and gray seals.
Daufuskie Island, South Carolina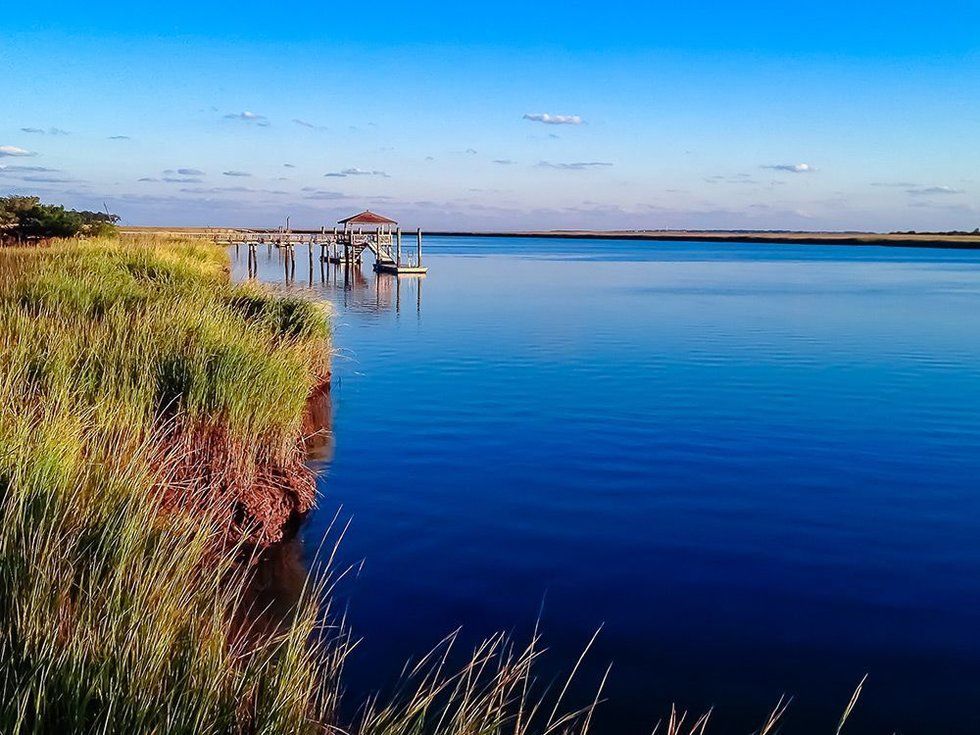 Daufuskie Island, South Carolina /Shutterstock
Daufuskie Island, South Carolina, is perhaps best known as the home of the Gullah people, a community of African Americans in the lowcountry who speak their own creole language called Geechee. To get a feel for the people and their culture, stop by the Historical Foundation to hear local stories and legends, as well as chat up the local guide, who's been on island for decades.

Cedar Key, Florida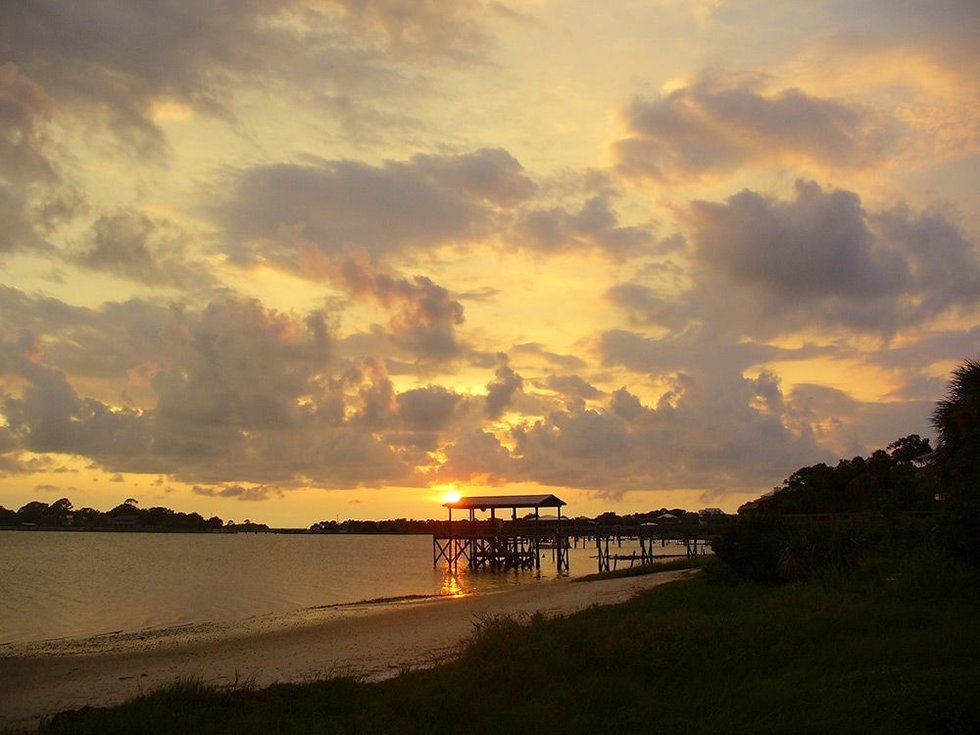 Cedar Key, Florida /Shutterstock
Over-water bars, weathered and leaning on stilts, give the fishing village of Cedar Key off Florida's Gulf Coast a back-in-time vibe, like that of Bocas del Toro, Panama. But, unlike Bocas, Cedar Key averages in the low and mid 80s, making for more pleasant conditions for sea kayaking, for which the area is renowned. The Suwannee River empties into the Gulf roughly 10 miles north of Cedar Key, and the sound separating the two is lined with uninhabited islands, perfect for any boaters to enjoy day picnics and exploring.
Aleutian Islands, Alaska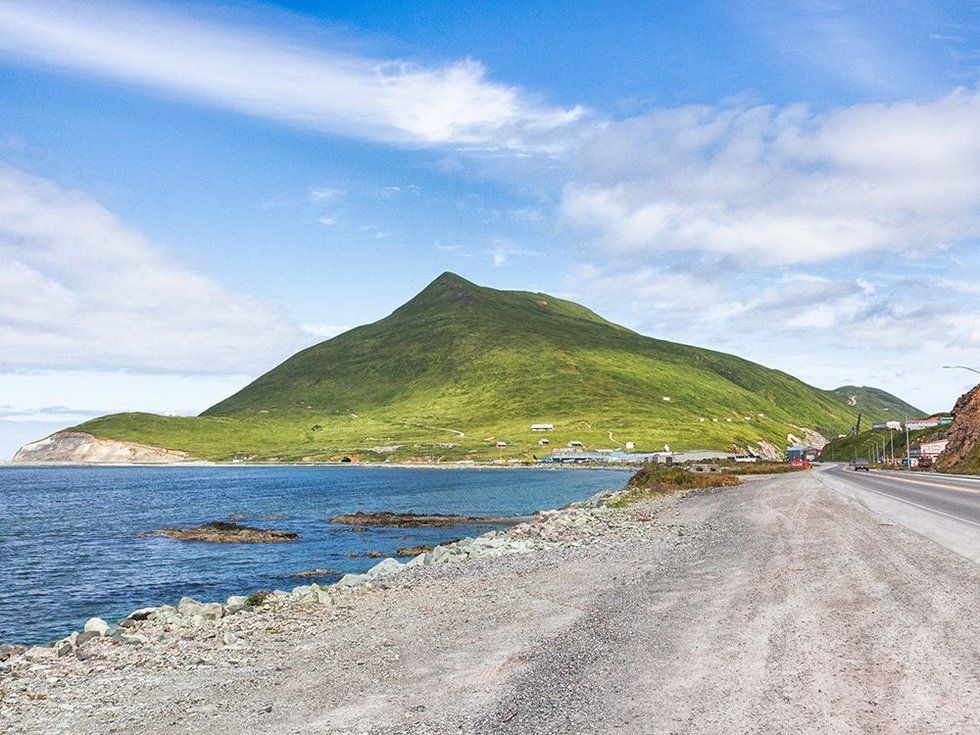 Aleutian Islands, Alaska /Shutterstock
Alaska's Aleutian Islands, a chain of 14 volcanic outposts that string out west of the state, remain one of the most remote places on the planet. Sea kayakers treasure the destination, willing to brave the inclement weather for chances to see grey, minke, orca, sperm and humpback whales, as well as walrus, seals and sea lions. From these islands, it's possible to view the Northern Lights year-round. For those who aren't into roughing it, know that there is lodging at places like the Grand Aleutian Hotel on Unalaska Island.
This article was written by Brooke Morton from Islands and was legally licensed through the NewsCred publisher network. Please direct all licensing questions to legal@newscred.com.
Calling all AvGeeks and travelers! Here's a fun way to take your next video call….from a United Polaris seat, the cockpit or cruising altitude. We're introducing United-themed backgrounds for use on Zoom, a video conferencing tool that many people are using to stay connected.
So for your next meeting or catch up with friends and family, download the app to either your computer or mobile device to get started. If you've already downloaded Zoom you can skip ahead to updating your background image (see instructions below).
Start here by downloading your favorite United image to your computer or mobile device. Just click "download" in the bottom left corner of the image.
Next go to your Zoom app (you'll need to download the app to access backgrounds) and click on the arrow to the right of your video camera icon in the bottom of the screen.
From here select, "choose virtual background" to upload your uniquely United photo.
When and where possible, we are working to repatriate travelers who are stranded abroad in the wake of the COVID-19 crisis. Our teams are working closely with government officials here in the U.S. as well as in other countries where flying has been restricted to gain the necessary approvals to operate service. In regions where government actions have barred international flying, we have coordinated with the the U.S. State Department and local government officials to re-instate some flights. Additionally, we have been operating several extra flights to countries in Central America and South America as we continue to play a role in connecting people and uniting the world.
We have operated more than 56 repatriation flights from Panama City, Guatemala City, Quito, Lima, San Pedro Sula, Tegucigalpa and Roatan, bringing nearly 8,000 people home. We will continue working with government officials to operate extra flights to Houston from Quito, San Pedro Sula, Tegucigalpa and from Lima to Washington Dulles and beginning April 5, we will begin operating multiple charter flights between Delhi and San Francisco. We continue to review more opportunities for flights between the United States and other countries to bring citizens home.
Video provided by the U.S. Embassy Ecuador of Americans returning home on United.

Additionally, our Customer Solutions and Recovery team is working with customers in the following markets to rebook them on flights back to the United States as capacity allows, either on our aircraft or on one of our airline partners' planes:

Quito, Ecuador
Managua, Nicaragua
Roatan, Honduras
San Pedro Sula, Honduras
Amsterdam
Brussels
Munich
Singapore
Tokyo-Haneda
Seoul, South Korea
Melbourne, Australia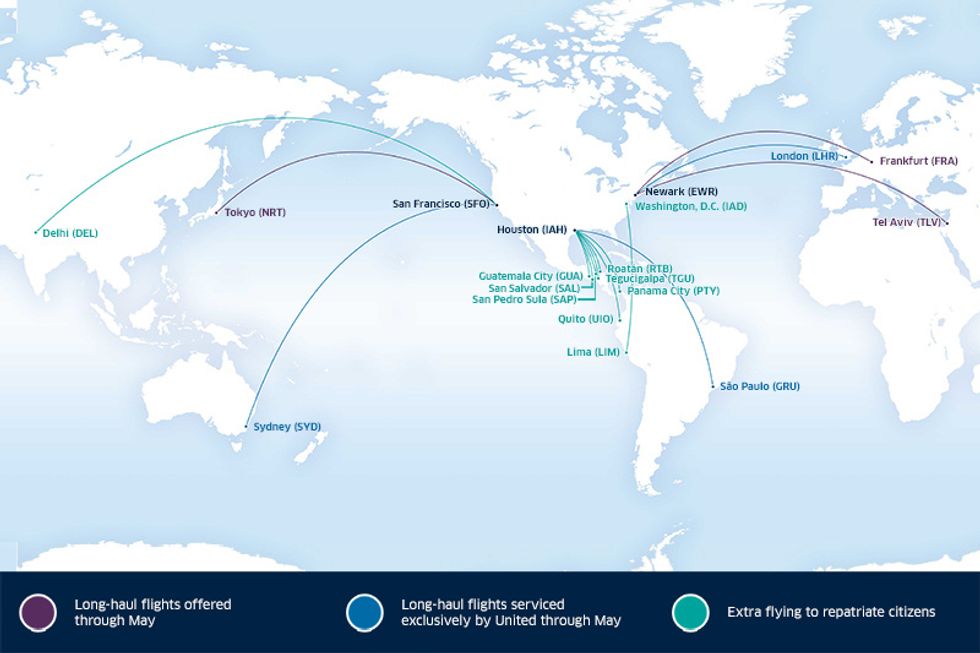 We also recently reinstated several international flights back into our schedule to support customers and essential businesses which depend on these routes. As a result, we will be the only airline to offer service between Newark/New York and London, San Francisco and Sydney, as well as Houston and São Paulo, Brazil.

In the midst of mobilizing our cargo operations, our teams at New York/Newark (EWR) and Jacksonville (JAX) stepped in to assist Roche Diagnostics with transporting a vital component for an instrument being used for COVID-19 testing.
The component was stuck at EWR en route to the Mayo Clinic in Florida after another airline's flights were cancelled. A Roche employee contacted us asking for help and, within a few hours, our teams had the piece loaded onto a Jacksonville-bound aircraft, with arrangements in place to deliver it to the Mayo Clinic.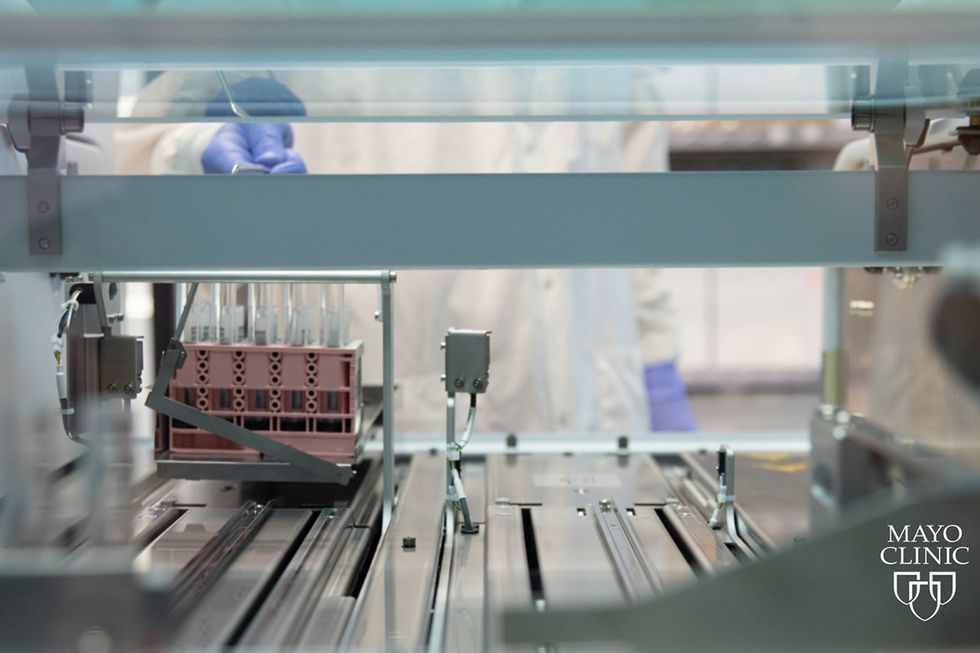 The item we shipped will allow the Mayo Clinic in Florida to process hundreds of COVID-19 tests per day. Mayo Clinic Laboratories has been on the front lines of increasing testing capacity to expedite caring for patients at this critical time and working to ease the burden being felt at test processing laboratories in a growing number of areas.

Together, we are facing an unprecedented challenge. United Together, we rise to meet that challenge.
Check out our newest destinations
United Airlines
united
We continue to work with government officials to bring Americans home. In addition to flights from Central & South America, we have charter flights planned from India. Learn more about our repatriation efforts in the wake of COVID-19 here:
uafly.co/3aExaOL
#UnitedTogether
United Airlines
united
When
@RocheDia
needed to ship a vital component of a COVID-19 testing unit from New Jersey to Florida, United Cargo jumped in to help. Read about how this part will allow
@MayoClinic
to process hundreds of tests per day for cases in the Southeastern U.S.
uafly.co/2UzOAGW
United Airlines
united
International schedule update: We know some people around the globe are displaced and still need to get home. We are reinstating some international flights over the next few days and will continue to fly six daily international flights through May.
uafly.co/3a5Dj6p
United Airlines
united
We have extended our change fee waiver to cover travel through May 31, 2020: - You can change or cancel your flight on
united.com
or through the app – a phone call is not required - For the latest on our commitment to your safety, visit
united.com/coronavirus
We Are United
weareunited
Shoutout to our operations team, who are working to properly park, maintain and store many aircraft in the
#BeingUnited
fleet. These aircraft are being housed across our seven hubs, maintenance facilities in CLE and MCO as well as at offsite facilities in New Mexico and Arizona.
We Are United
weareunited
Tomorrow, Oscar and Scott will host a companywide town hall to discuss the latest developments in managing the effects of the coronavirus (COVID-19). You can join the livestream event at 1:20 p.m. CT here:
uafly.co/39AV25m
We Are United
weareunited
Tomorrow, Oscar and Scott will host a companywide town hall to discuss the latest developments in managing the effects of the coronavirus (COVID-19). You can join the livestream event at 1:20 p.m. CT here:
uafly.co/39AV25m
.
Watch our most popular videos
Copyright © 2020 United Airlines, Inc.
All rights reserved.
Indicates an external site that may or may not meet accessibility guidelines.
Scroll to top
Scroll to top