The 12 most breathtaking and secluded places on Earth
Hordes of selfie-stick-wielding tourists, snaking lines of frustrated cab-hailers, a swift elbow to the gut from the guy angling for a better view of Niagara: It's enough to drive even the most level-headed traveler mad. Here, 12 secluded places to witness breathtaking beauty…without any other humans in sight.
RELATED: The 25 Most Photogenic (and Breathtaking) Spots in America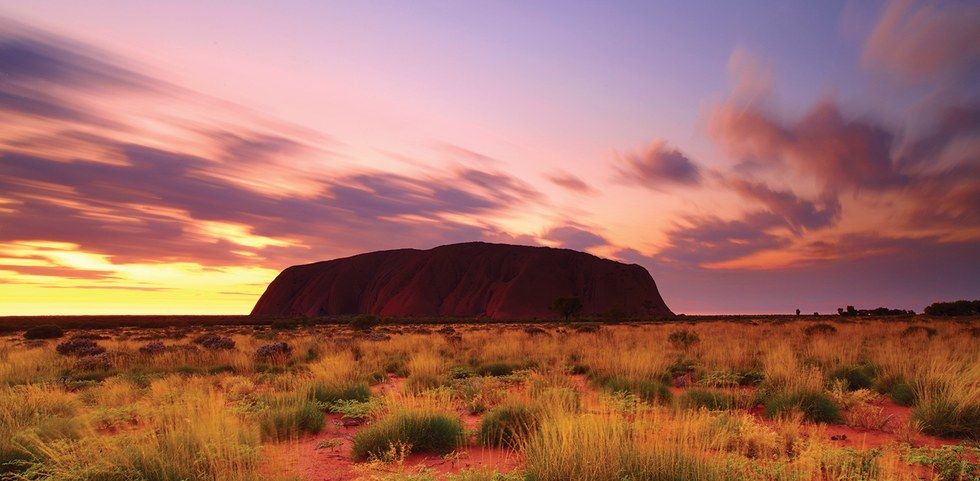 simonbradfield/Getty Images
The Outback, Australia
Nearly 2.5 million square miles and only 60,000 people mean you don't really have to encounter another living person if you don't want to. The Bush has plenty of gorgeous landmarks, including Ayers Rock, Red Centre and King's Canyon—that is, once you get tired of all the hubbub of Melbourne and Sydney.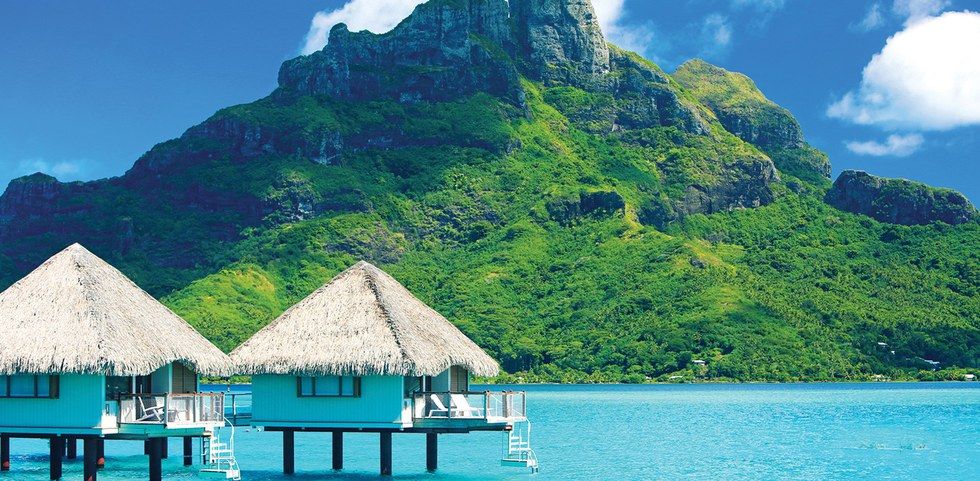 Trigger Photo/Getty Images
Bora Bora, French Polynesia
Meaning "first born," this tiny island just north of Tahiti is surrounded by an aquamarine lagoon and barrier reef, making it the perfect place for scuba lovers. The real kicker? It's not overrun with tourists. (Hawaii garners ten times more tourists in one day than Bora Bora does in a year.) "Out of office" away message: Set.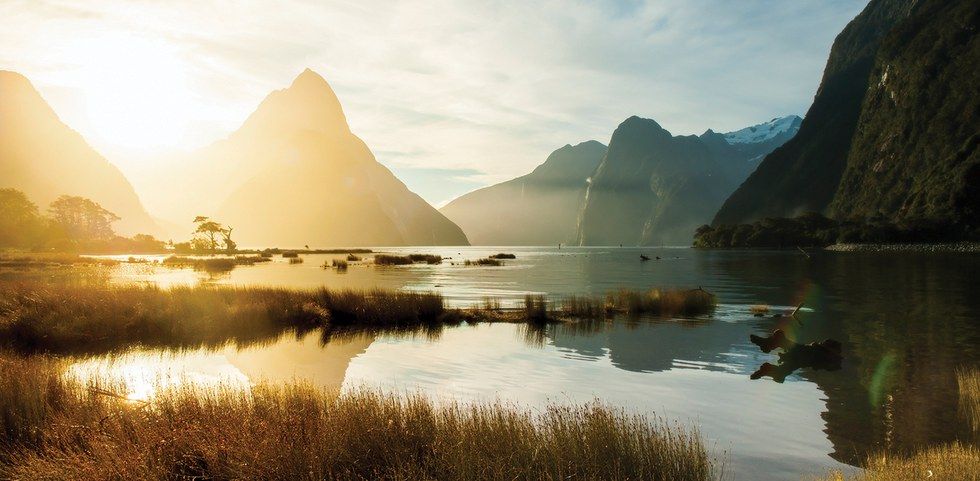 shirophoto/Getty Images
South Island, New Zealand
The larger but less populated island of the two New Zealand isles is home to the Southern Alps, Mount Cook, the Canterbury Plains, two glaciers and the jagged Fiordland coastline. This diverse geography made it the perfect setting for the Lord of the Rings film franchise, which has definitely increased tourism in the region. But with four national parks and over 58,000 square miles, spreading out is a piece of cake.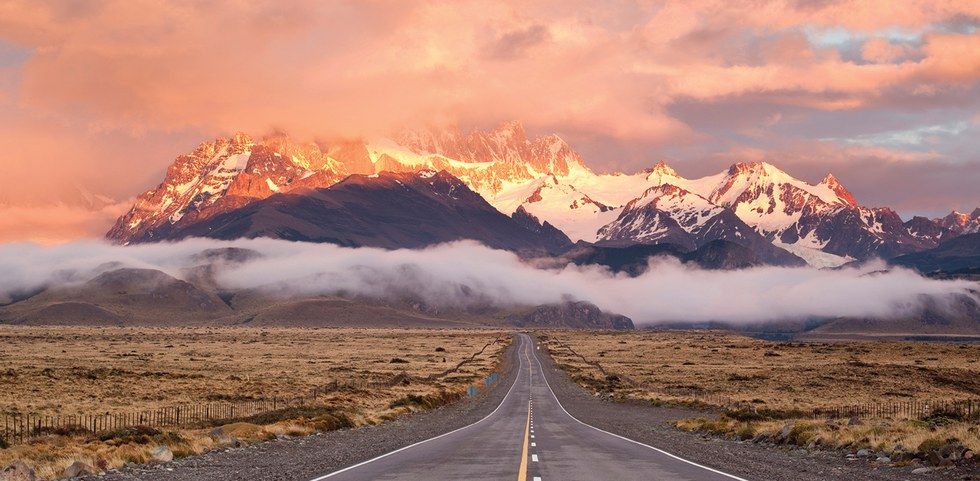 Grafissimo/Getty Images
Patagonia, Argentina
About one person per square mile means more than enough space for your deepest thoughts à la Cheryl Strayed. The southernmost tip of South America contains plenty of picturesque mountains, glaciers, valleys and rivers plus some of the most diverse wildlife on earth (pumas and horses and penguins, oh my!).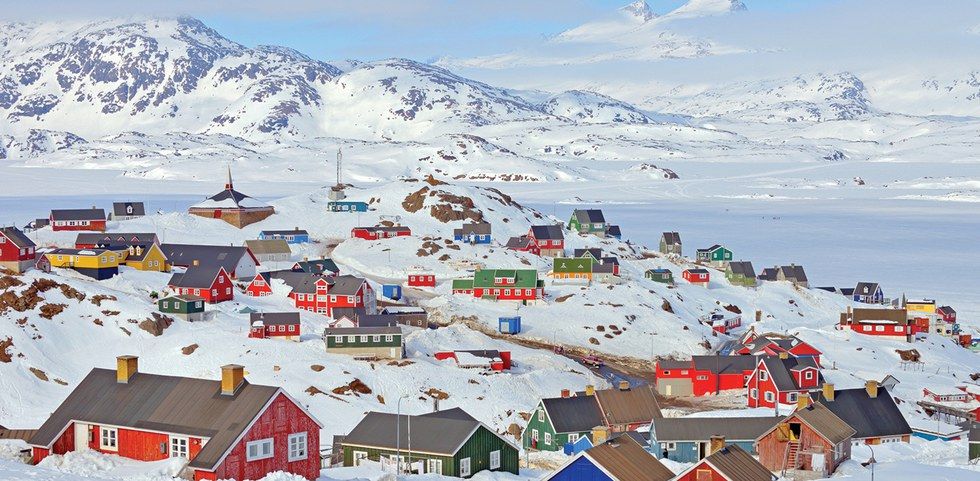 icarmen13/Getty Images
Kulusuk, Greenland
Just a two-hour flight from Reykjavik, Iceland, will get you to this remote fishing community on an island of the same name. With only about 200 inhabitants, you'll have plenty of legroom to hike the nearby ice-covered fjords and glaciers, try your hand at dogsledding or plow through the mountains via snowmobile.
RELATED: The 7 Most Unique Restaurants in the World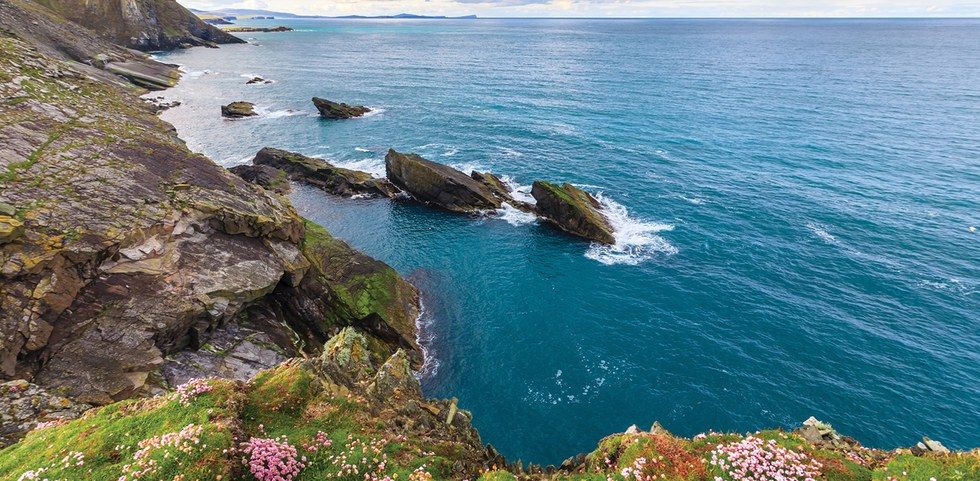 aiaikawa/Getty Images
Shetland Islands, Scotland
The northernmost point of Britain is far from the hustle and bustle of Edinburgh or Glasgow. With only about 20,000 residents, this archipelago of 100 islands (15 of which are inhabited) is the perfect place to take in a mixture of Scottish, Scandinavian and ancient Viking cultures.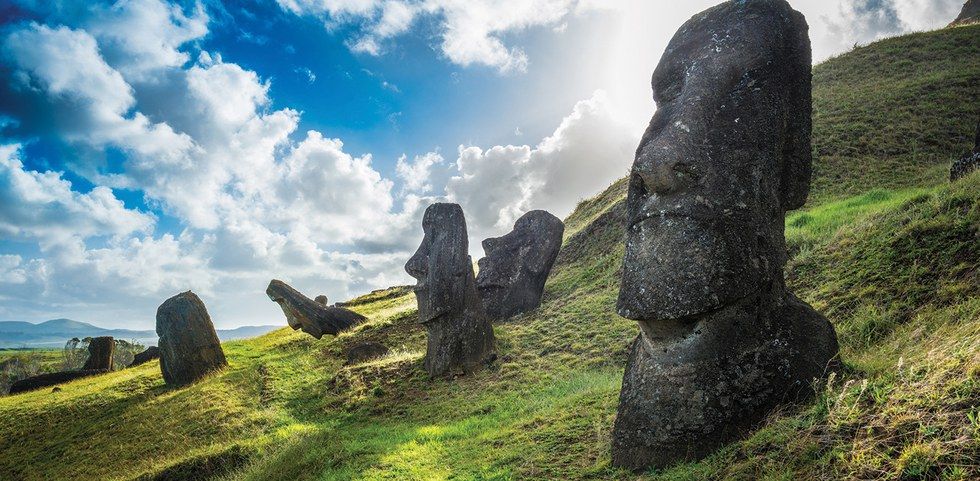 leonard78uk/Getty Images
Easter Island, Chile
Looking for peace and quiet? Hit up this tiny and mysterious island, which is over 1,200 miles from the next inhabited land and over 2,000 miles from any continent (giving it the nickname of "land's end"). Although most famous for its moai, the stone structures of the early Rapa Nui people, the surrounding beaches and ocean are just as breathtakingly beautiful.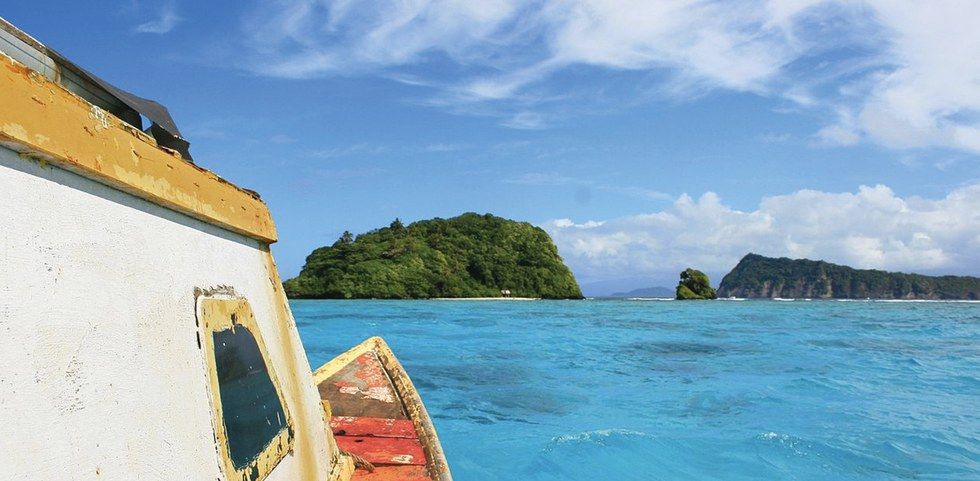 Wikiwand
Apolima, Samoa
With less than a hundred residents, this tiny island in the Samoan archipelago is the least inhabited of the country and only accessible by boat. The fact that it's actually the rim of an extinct volcano means visitors can only access the lush plateau of land through a tiny opening in the cliff walls where a small blue lagoon awaits weary travelers. The catch? You can only get to this hidden paradise if you're invited by a local family.
RELATED: The 9 Most Gorgeous, Secluded and Totally Hidden Beaches in the U.S.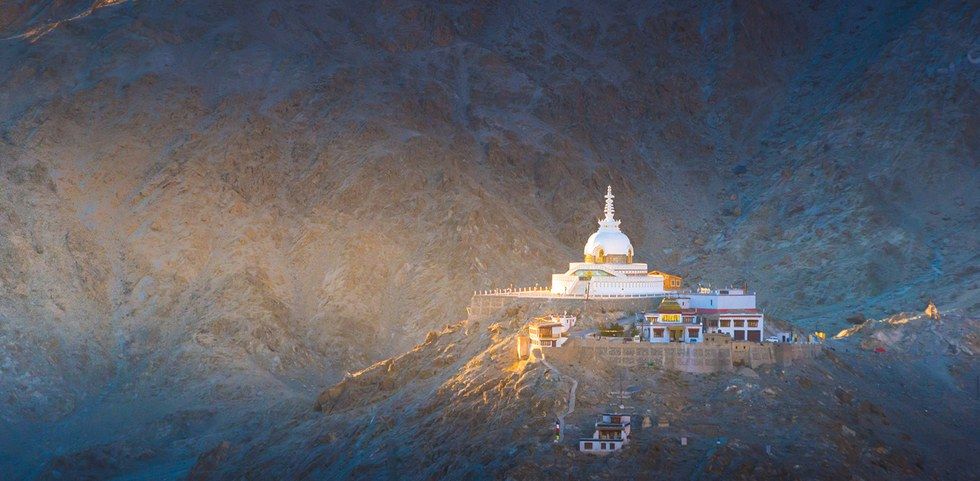 primeimages/Getty Images
Leh, India
In the northernmost tip of India lies this town and Buddhist temple overlooking the Himalayan Mountains. Although the roads are only open on a seasonal basis, there is a footpath up to the white-domed temple that holds some of the Buddha's relics.
luchschen/Getty Images
Gozo, Malta
This tiny 25-square-mile island lies just south of Sicily in the Mediterranean Sea. It's commonly thought to be the inspiration behind the isle of Calypso from Homer's Odyssey and also holds some of the largest freestanding buildings in the world (even older than the pyramids of Giza).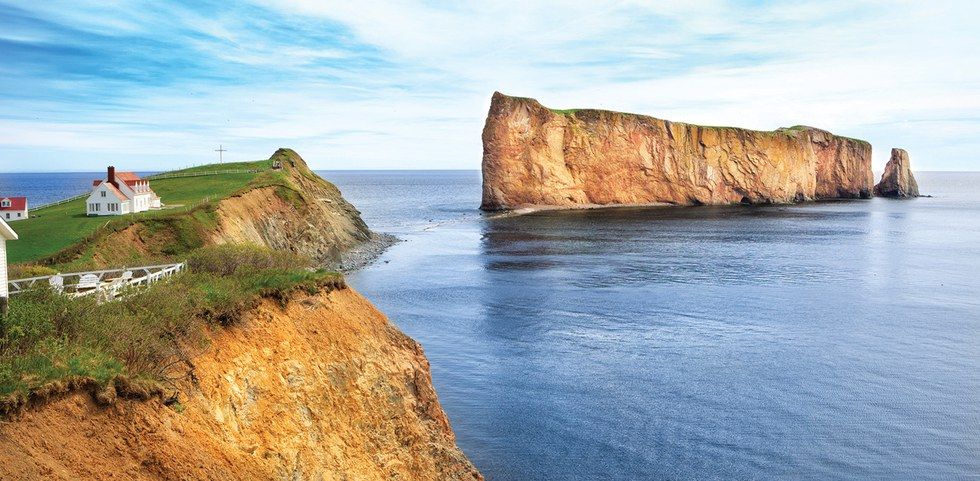 aprott/Getty Images
Gaspésie, Canada
This giant peninsula in Quebec literally means "end of the land" due to its extension into the Gulf of Saint Lawrence on the eastern seaboard of Canada. Although you'll find some tourists wandering its four national parks, there are only about 150,000 living in an area the size of Maryland. (That's about 40 times less people, FYI.)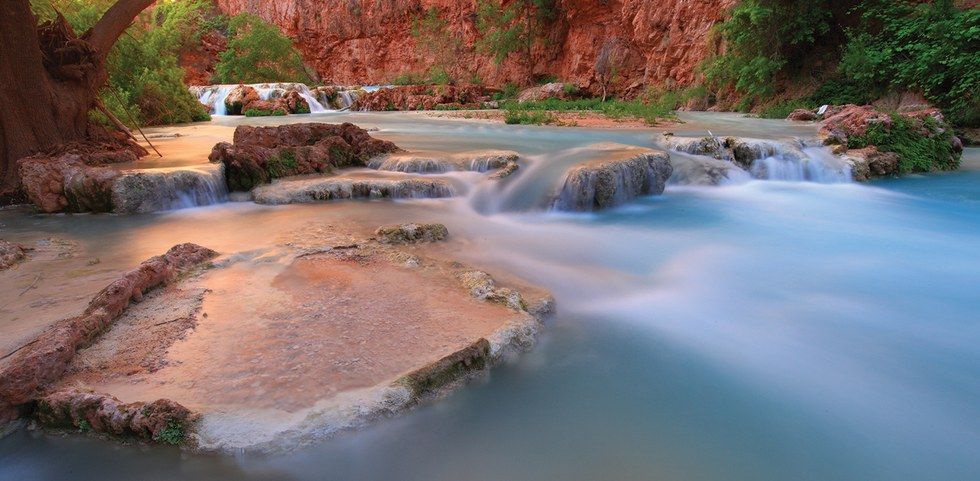 Kesterhu/Getty Images
Supai, Arizona
One of the most remote places in America is actually very close to one of the most touristed: the Grand Canyon. However, since it's only accessible by foot, helicopter or mule (yep, that's how its 200 inhabitants—the Havasupai tribe—get their mail), you won't find any long photograph lines here—just the enchanting blue-green waters of the Havasu creek snaking through red canyon walls.
RELATED: 6 Castles in America to Get Your Fairy Tale Fix
This article was from PureWow and was legally licensed through the NewsCred publisher network. Please direct all licensing questions to legal@newscred.com.
On March 19, 2020, United operated its first flight carrying cargo without passengers on board. While the passenger cabin was empty, its cargo hold was completely full, carrying more than 29,000 pounds of commodities from Chicago O'Hare International Airport (ORD) to Frankfurt Airport (FRA).
A year later, United Cargo has operated more than 11,000 cargo-only flights carrying more than 570 million pounds of freight. To support the COVID-19 pandemic recovery efforts, United Cargo has also transported more than 113 million pounds of medical and pharmaceutical products on both cargo-only and passenger flights as well as approximately 10 million COVID-19 vaccines, providing global communities access to the items they have needed most.
"At the beginning of the pandemic, we knew we were uniquely positioned to utilize our widebody aircraft and our network to keep commodities moving, so we quickly mobilized various departments throughout the airline to launch a cargo-only network of flights that would keep commodities moving," said United Cargo President Jan Krems. "Thanks to those efforts, United Cargo has delivered millions of items to countries all around the world. We would not have been successful without the steadfast support of our employees, industry partners and our customers."
Since last March, United Cargo has transported almost 850 million pounds of freight on cargo-only and passenger flights. The airline will continue to monitor market trends adjust its cargo-only flight schedules to help ensure we are meeting our customer's evolving shipping needs.
Whether you haven't flown with us for a while or just need a quick refresher before your spring trip, read this list of tips to know before your flight and arrive at the airport travel-ready:
1. Download the United app for contactless bag check, travel assistance and more
Before your flight, download the United app to view your flight status, check in, sign up for flight notifications, locate departure gates, access our free personal device entertainment when available and more. We've also updated our app with new features that can make your trip a little safer, including contactless bag check.
Don't forget to use Agent on Demand for help with any and all questions you may have before your flight. This new capability is available at all our U.S. hub airports and allows you to use your own mobile device to contact a customer service agent via phone, video or chat to help with day-of-travel questions while you're at the airport. Learn more about Agent on Demand here.
2. Check out the Travel-Ready Center
Our Travel-Ready Center makes it easy to get a personalized overview of everything you need to do in preparation for your flight. Just enter your confirmation number or MileagePlus® number and you'll find detailed information on all the documents, tests and more that you'll need for your trip.
3. Read and sign the Ready-to-Fly checklist
Before completing check-in, all United travelers will need to read our Ready-to-Fly checklist and confirm that they understand and agree to our policies. These include:
Acknowledging that you haven't had any symptoms of COVID-19 in the last 14 days
Agreeing that you will not fly if you have tested positive for COVID-19 within the last 21 days
Confirming that you will follow all policies regarding face masks, social distancing and other health and safety measures we've adopted
4. Arrive early; avoid the stress
Airports can be busy, especially during peak travel periods like spring break season. The TSA advises arriving at the airport two hours before your flight for domestic travel and three hours for international travel in anticipation of long security lines. This can help ease the stress when navigating busy check-in areas, security lines and crowded boarding gates.
5. Get familiar with CleanPlus
United CleanPlus℠ is our commitment to delivering industry-leading cleanliness as we put health and safety at the forefront of your experience. We've teamed up with Clorox to redefine our cleaning and disinfection procedures and Cleveland Clinic to advise us on enhancing our cleaning and disinfection protocols, like:
Disinfecting high-touch areas on board and in the terminal
Using electrostatic spraying, Ultraviolet C lighting wands and more advanced measures to clean aircraft cabins before boarding
Redesigning our mobile app to allow for touchless check-in and contactless payment, along with enhanced travel assistance features
Implementing high-efficiency (HEPA) filters on our aircraft that completely recirculate cabin air every 2-3 minutes and remove 99.97% of airborne particles, including viruses and bacteria
Studies show COVID-19 exposure risk is minimal when air filtration systems and masks are in use, so you can rest assured that the steps we've taken to keep you safe truly make a difference.
6. Wear your mask
Federal law requires all travelers to wear a face mask in the airport, including customer service counters, airport lounges, gates and baggage claim, and on board during their entire flight. Make sure you review the requirements for face masks, including what an acceptable face mask looks like.
7. Get ready for a safer boarding process
To make boarding even safer, we now have travelers board their aircraft from back to front. At the gate, just listen for your row number to be called – we'll ask a few rows at a time to board, starting with the last row of the plane. This helps everyone maintain a safe distance from each other during boarding without slowing things down. As you step onto the plane, flight attendants will hand each passenger a sanitizing towelette, which you can use to wipe down your seat to ensure it's extra clean.
8. Pack smart
Before packing your bags, check to see what exactly you can carry on and what you should plan to check. You can also copy your confirmation number into our Baggage Calculator tool to learn about the bag allowance included with your reservation, as well as the cost of checking any additional bags.
9. Check your flight status, important notices and weather
Check the United app regularly for the latest updates on weather conditions, flight status, gate numbers and seat assignments. You can also visit our Important Notices page to find essential information and updates about travel waivers, international travel, TSA and security, airports and United Club locations.
10. Relax and enjoy your flight
Once you're on board, it's time to sit back and enjoy your flight. Our flight attendants will be happy to help you with anything else you need.
This week, we were honored to become the first U.S. airline to join the UNICEF Humanitarian Airfreight Initiative to combat the COVID-19 pandemic by transporting the vaccine and other critically needed supplies to underserved areas of the globe.
"We are committed to helping the global community in any way we can, and we all must work together to do our part to bring this health and humanitarian crisis to an end," said Director of Cargo Specialty Products Manu Jacobs.
We will leverage our expertise to transport these critical pharmaceutical and healthcare shipments around the world safely, efficiently and expediently. We are proud to partner with the United Nations to support this global effort and provide equitable access to COVID-19 vaccines.
Scroll to top