The 14 most underrated cities in America
You've already been to New York, San Francisco and Los Angeles. Where to next? Let us introduce you to the most underrated cities across the U.S. These 14 spots are pioneers in everything from urban development and job creation to culture and cuisine. Head there quickly before everyone else finds out.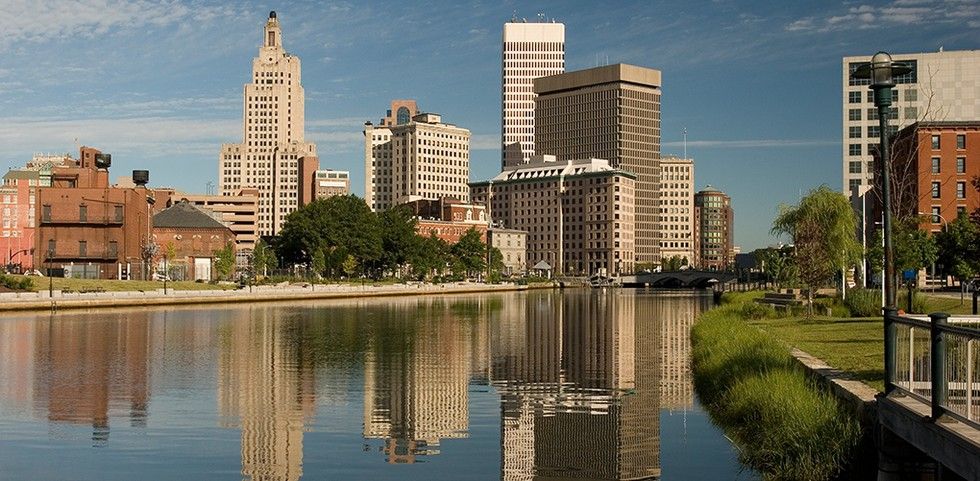 Kenneth C. Zirkel/Getty Images
1. Providence, Rhode Island
Once gritty and impoverished, Providence, just south of Boston, is now a creative hub for arts and culture. Take bustling Westminster Street, full of design shops, craft stores and galleries, as well as the nationally-recognized food scene. (Did you know top culinary school Johnson & Wales University is located right downtown?)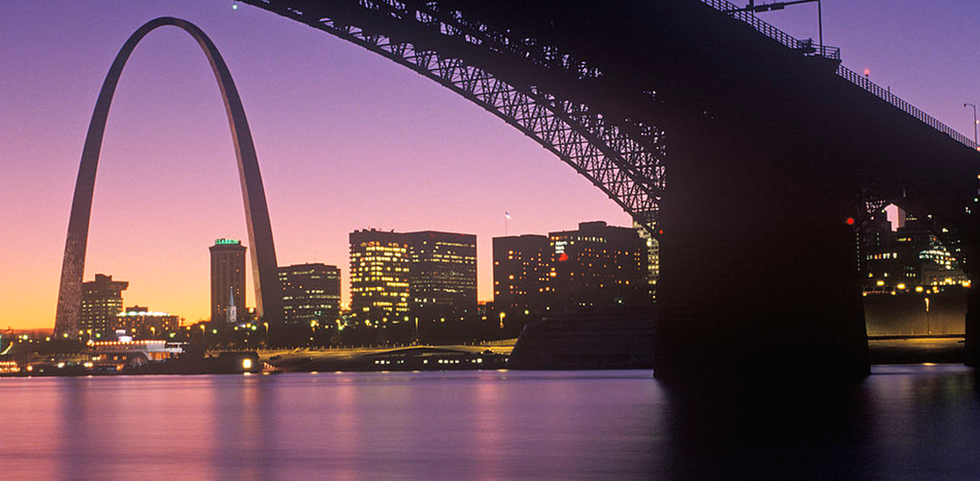 Visions of America/Getty Images
2. St. Louis, Missouri
Think of St. Louis as several attractive neighborhoods, each with their own distinct personality. We love Soulard, the French-influenced neighborhood where you'll find bistros, farmers' markets and photogenic streets. But there's also Central West End, known for its quaint sidewalk cafés, and Cherokee Street, home to the hottest restaurants in town.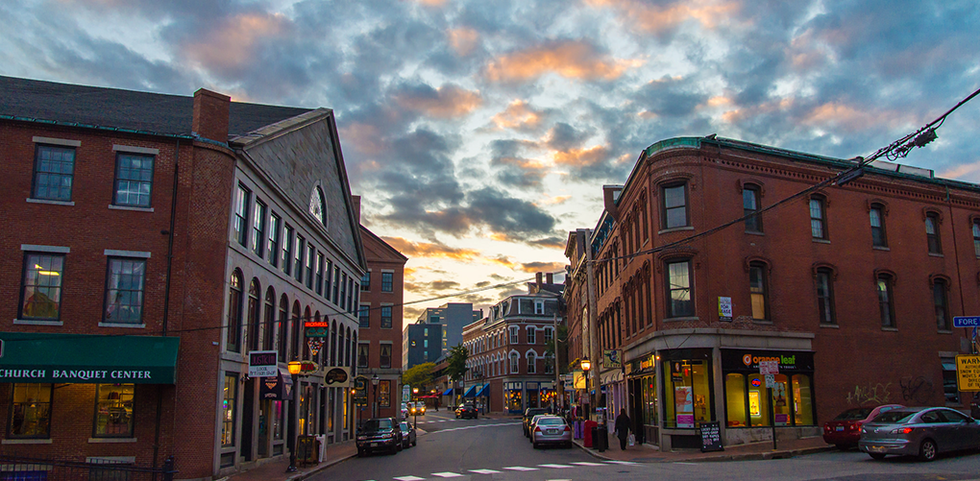 Corey Templeton/Flickr
3. Portland, Maine
Portland is possibly the most exciting food city in the country…and we're talking more than just lobster rolls (although it has that, too). One of the pioneers of the eat-local movement, Portland boasts everything from inventive Asian fusion at places like Miyake and The Honey Paw to creative takes on Italian. (Don't miss the epic Sicilian-style pizza at Slab.)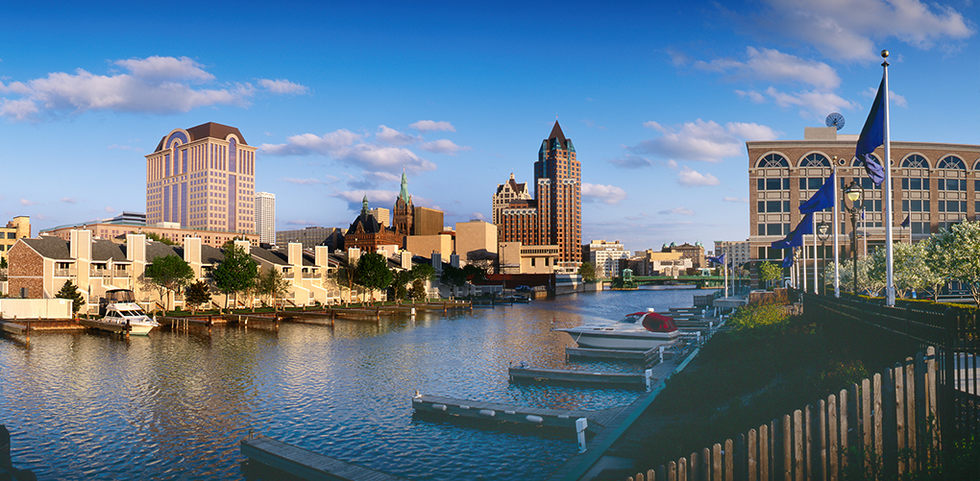 westphalia/Getty Images
4. Milwaukee, Wisconsin
What's not to love about a city that's incredibly cheap (a three-bedroom house in the hip neighborhood of Bay View will cost you about $200k) and prides itself on beer and cheese? Milwaukee is increasingly becoming sophisticated and cosmopolitan, but it holds on to its old-school German roots. (Read: So. Much. Beer.)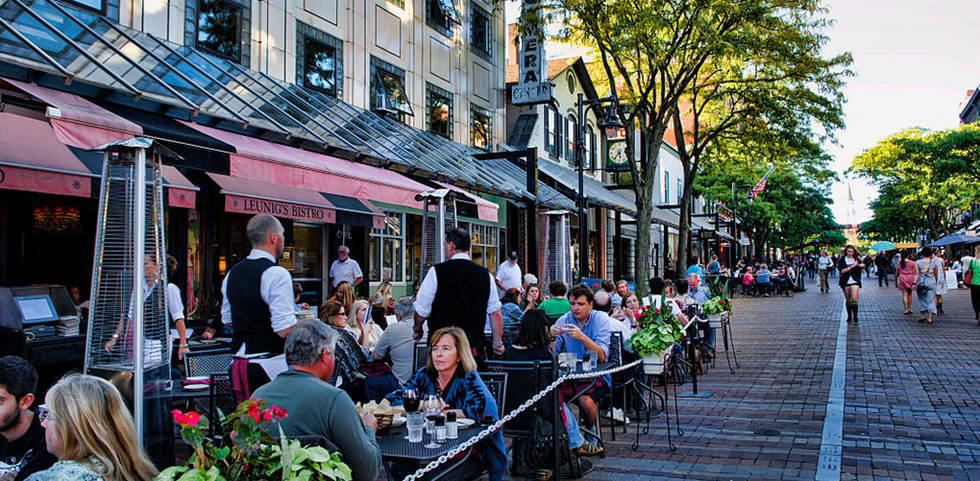 Education Images/Getty Images
5. Burlington, Vermont
You'll find no shortage of granola, Birkenstocks and Bernie Sanders bumper stickers in this hippie locale, but there's also way more sophistication than you might expect in Burlington. For example, you can hike along the Robert Frost Trail, marked with excerpts of his poems, or enjoy a locally sourced meal at foodie hot spot Hen of the Wood. Oh, and it's the home of Ben & Jerry's ice cream.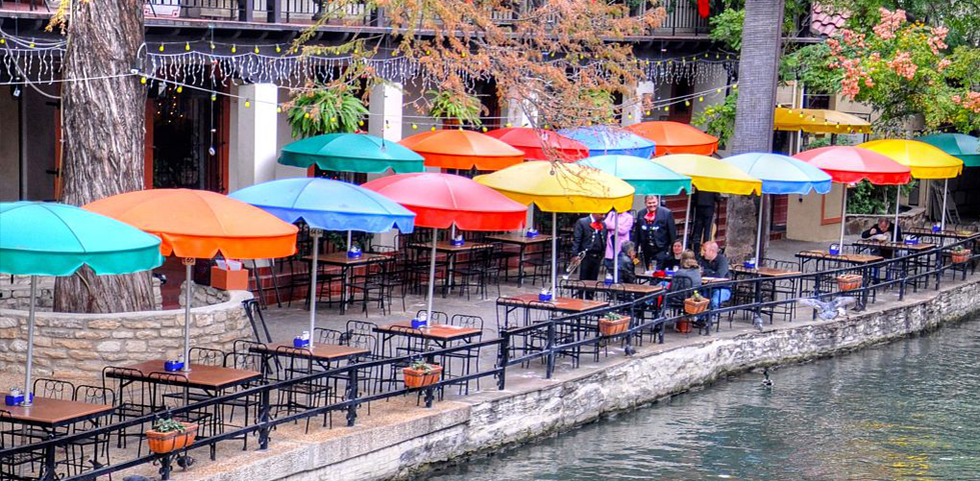 Thomas Vela/Getty Images
6. San Antonio, Texas
It seems like Austin gets all the spotlight these days, but San Antonio deserves some attention, too. Despite being the country's seventh-largest city, it's got a peaceful, slow-paced vibe. Take a stroll along the canals of the San Antonio River, then hit up Market Square, an enormous open-air Mexican market serving some of the best huevos rancheros on this side of the border.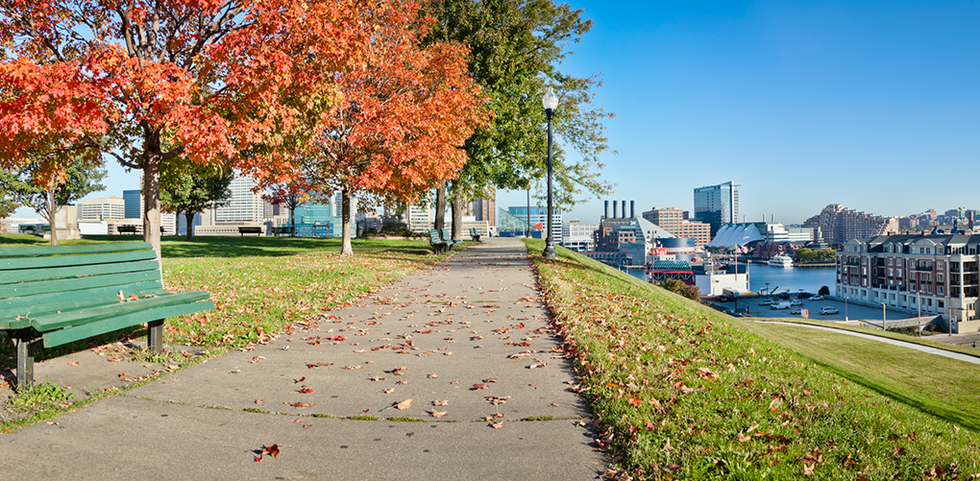 Dwight Nadig/Getty Images
7. Baltimore, Maryland
You might never guess that Baltimore, a mid-Atlantic city, is home to one of the country's most up-and-coming art scenes. Head to the funky neighborhood of Station North for stellar urban street art, or visit the American Visionary Art Museum (AVAM), which is completely dedicated to the work of self-taught artists.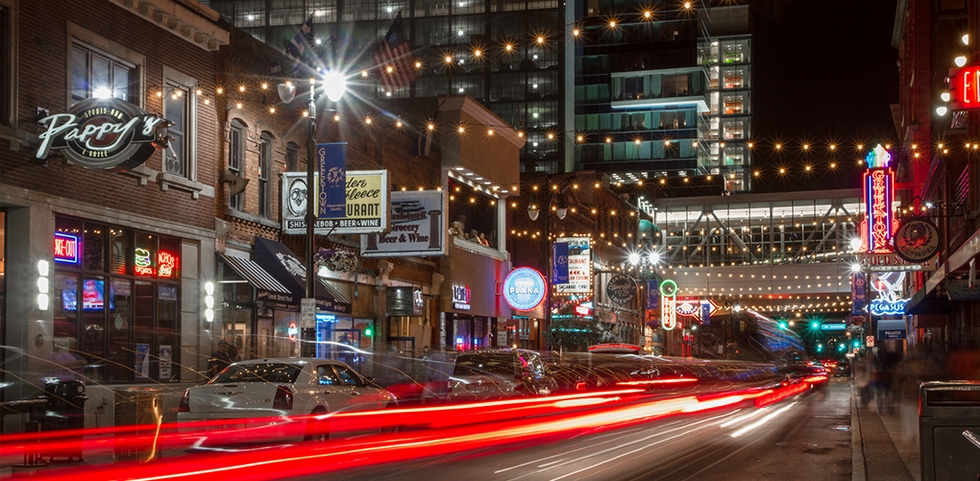 Jason Mrachina/Flickr
8. Detroit, Michigan
Detroit is a story of revival: An industrial powerhouse in the 1950s, it took a downturn in the '70s but has reinvented itself in the past ten years as a hipster hot spot replete with industry (take watch company Shinola); remarkably beautiful, affordable real estate; and and cutting-edge culture. In fact, Detroit's theaters make up the second-largest theater district in the U.S. after New York.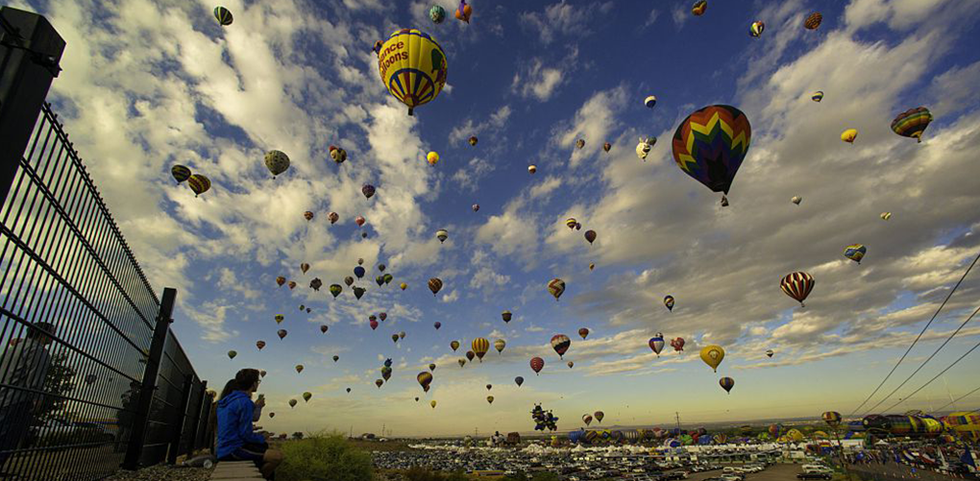 Anadolu Agency/Getty Images
9. Albuquerque, New Mexico
New Mexico is called the Land of Enchantment, and a visit to Albuquerque will show you why. Often overshadowed by Santa Fe, this desert city boasts a unique arts-and-crafts scene, farm-to-table Southwestern cuisine and an annual balloon festival, when colorful hot-air balloons take flight across the horizon.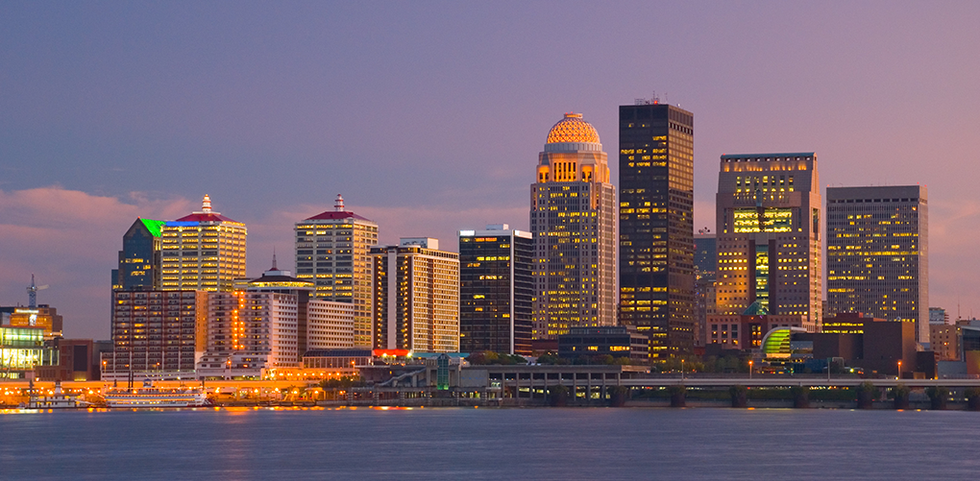 David Liu/Getty Images
10. Louisville, Kentucky
Love your liquor? Well, Louisville just might be the cocktail bar capital of the country. Head to Main Street (you might mistake the row of cast-iron buildings for New York's Soho) and you'll find tons of bars serving up creative concoctions, like the "El Guapo" at Proof on Main, made with beet-infused tequila, and the blackberry julep at 8Up.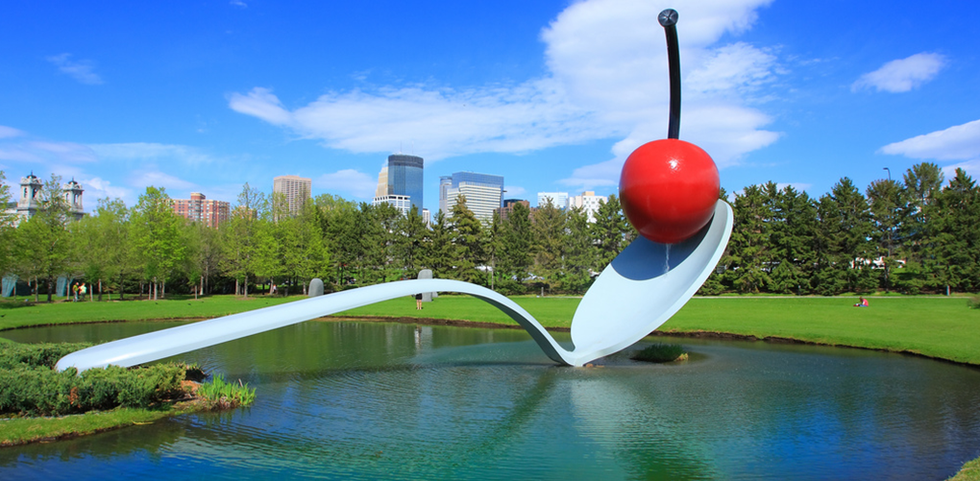 Meet Minneapolis/Flickr
11. Minneapolis, Minnesota
From the North Loop—where old industrial warehouses have been converted into bustling restaurants, lofts and shopping spaces—to the verdant urban parks and sprawling bike trails, Minneapolis is a hip and happenin' plains city. The winters may be grueling, but it's all worth it for the chance to hit the beach or sail on Lake Calhoun come summer.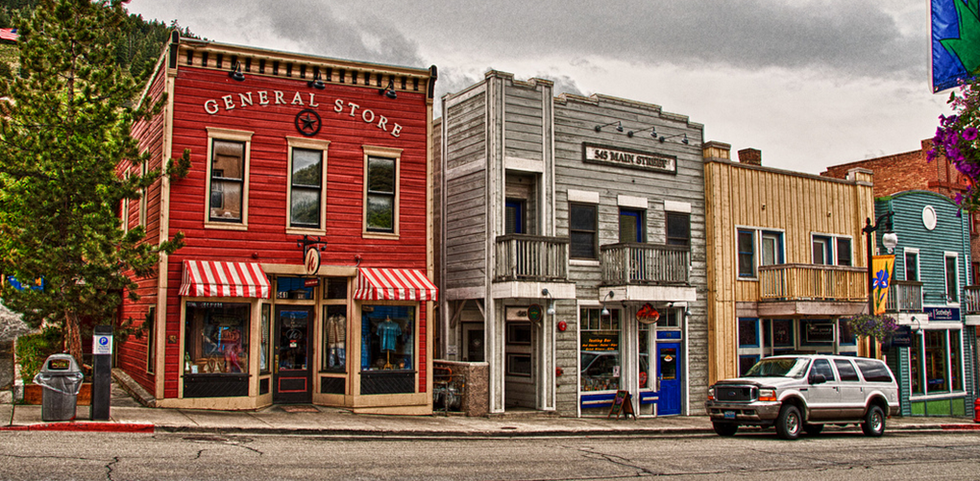 Eric/Flickr
12. Park City, Utah
Home to famed Deer Valley ski resort, Park City is a year-round destination for outdoorsy types. The downtown village is a quaint stretch of shops and après-ski bars and prides itself on excellent restaurants. Don't miss a five-course meal paired with house-made whiskeys at The Nelson Cottage, a spin-off of the ever popular High West Distillery and Saloon.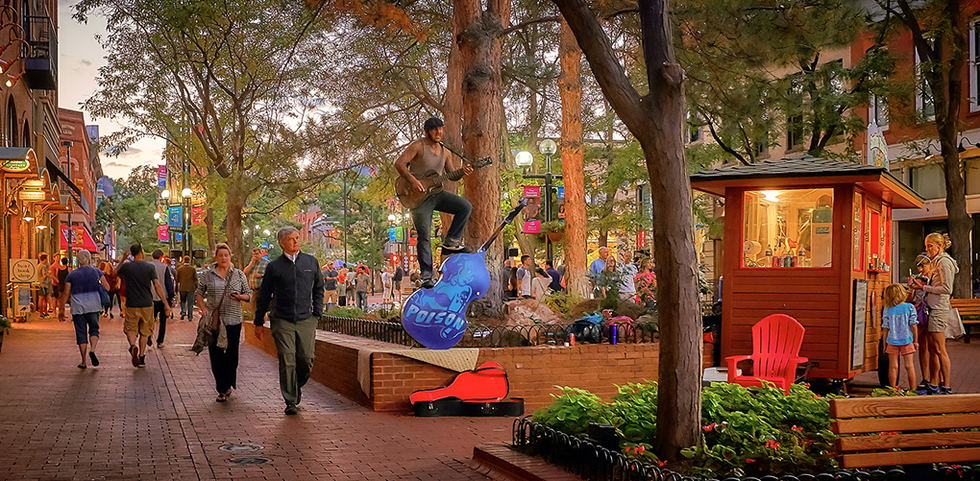 Pedro Szekely/Flickr
13. Boulder, Colorado
They say Boulder is 25 square miles surrounded by reality…what's not to like about that? This easygoing college town is a total mecca for hiking stoner types—and we say that with affection. When ski season ends, there's always mountain biking on Flagstaff Mountain or rafting down Boulder River.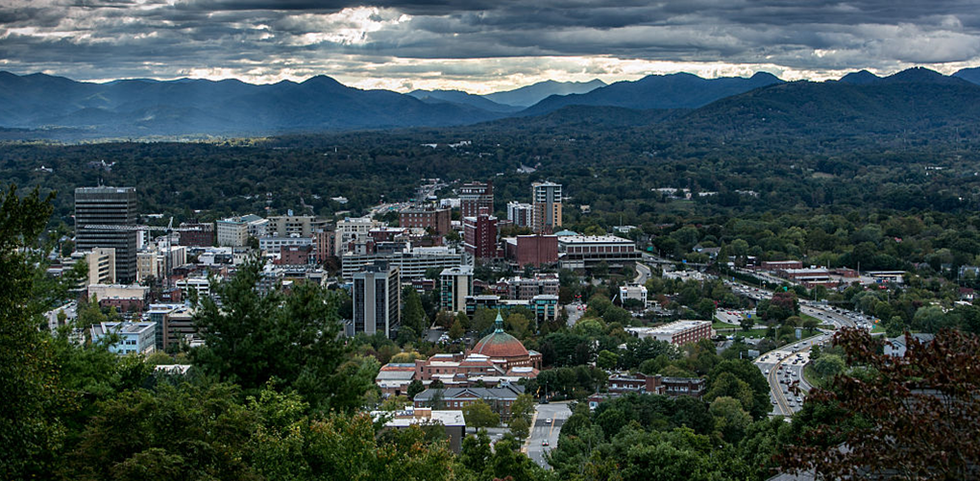 George Rose/Getty Images
14. Asheville, North Carolina
A huge craft-beer scene and farm-fresh restaurants, like the newly opened Buxton, make Asheville an exciting food city, but we also love it for its proximity to the scenic Blue Ridge Mountains. During the summer, take a half-day trip to hike through nearby Pisgah National Forest, and in fall, head to Navitat Canopy Adventures to zip-line above the changing leaves.
This article was from PureWow and was legally licensed through the NewsCred publisher network.
Calling all AvGeeks and travelers! Here's a fun way to take your next video call….from a United Polaris seat, the cockpit or cruising altitude. We're introducing United-themed backgrounds for use on Zoom, a video conferencing tool that many people are using to stay connected.
So for your next meeting or catch up with friends and family, download the app to either your computer or mobile device to get started. If you've already downloaded Zoom you can skip ahead to updating your background image (see instructions below).
Start here by downloading your favorite United image to your computer or mobile device. Just click "download" in the bottom left corner of the image.
Next go to your Zoom app (you'll need to download the app to access backgrounds) and click on the arrow to the right of your video camera icon in the bottom of the screen.
From here select, "choose virtual background" to upload your uniquely United photo.
When and where possible, we are working to repatriate travelers who are stranded abroad in the wake of the COVID-19 crisis. Our teams are working closely with government officials here in the U.S. as well as in other countries where flying has been restricted to gain the necessary approvals to operate service. In regions where government actions have barred international flying, we have coordinated with the the U.S. State Department and local government officials to re-instate some flights. Additionally, we have been operating several extra flights to countries in Central America and South America as we continue to play a role in connecting people and uniting the world.
We have operated more than 56 repatriation flights from Panama City, Guatemala City, Quito, Lima, San Pedro Sula, Tegucigalpa and Roatan, bringing nearly 8,000 people home. We will continue working with government officials to operate extra flights to Houston from Quito, San Pedro Sula, Tegucigalpa and from Lima to Washington Dulles and beginning April 5, we will begin operating multiple charter flights between Delhi and San Francisco. We continue to review more opportunities for flights between the United States and other countries to bring citizens home.
Video provided by the U.S. Embassy Ecuador of Americans returning home on United.

Additionally, our Customer Solutions and Recovery team is working with customers in the following markets to rebook them on flights back to the United States as capacity allows, either on our aircraft or on one of our airline partners' planes:

Quito, Ecuador
Managua, Nicaragua
Roatan, Honduras
San Pedro Sula, Honduras
Amsterdam
Brussels
Munich
Singapore
Tokyo-Haneda
Seoul, South Korea
Melbourne, Australia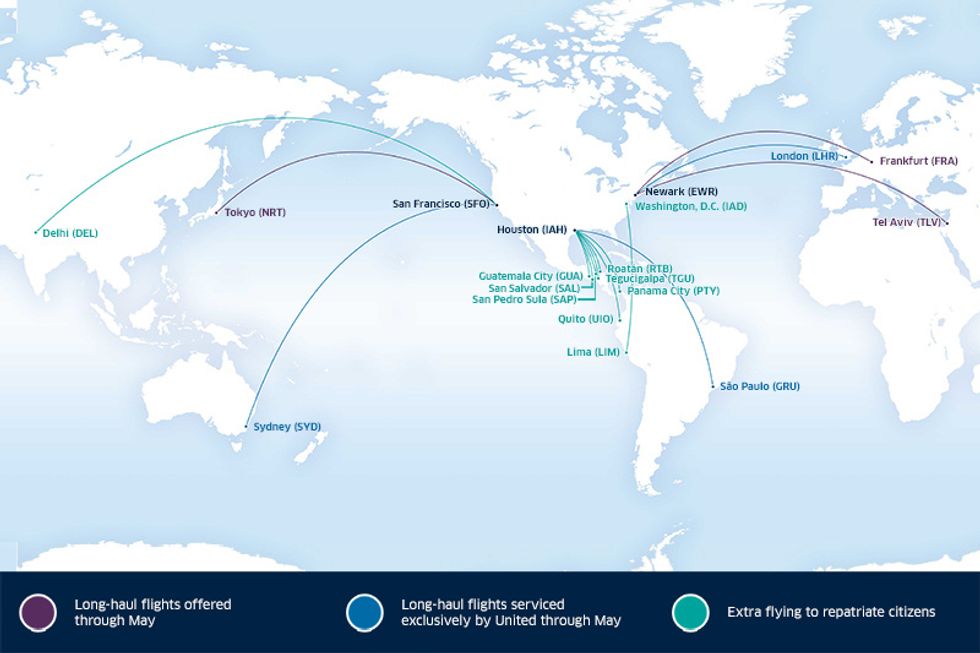 We also recently reinstated several international flights back into our schedule to support customers and essential businesses which depend on these routes. As a result, we will be the only airline to offer service between Newark/New York and London, San Francisco and Sydney, as well as Houston and São Paulo, Brazil.

In the midst of mobilizing our cargo operations, our teams at New York/Newark (EWR) and Jacksonville (JAX) stepped in to assist Roche Diagnostics with transporting a vital component for an instrument being used for COVID-19 testing.
The component was stuck at EWR en route to the Mayo Clinic in Florida after another airline's flights were cancelled. A Roche employee contacted us asking for help and, within a few hours, our teams had the piece loaded onto a Jacksonville-bound aircraft, with arrangements in place to deliver it to the Mayo Clinic.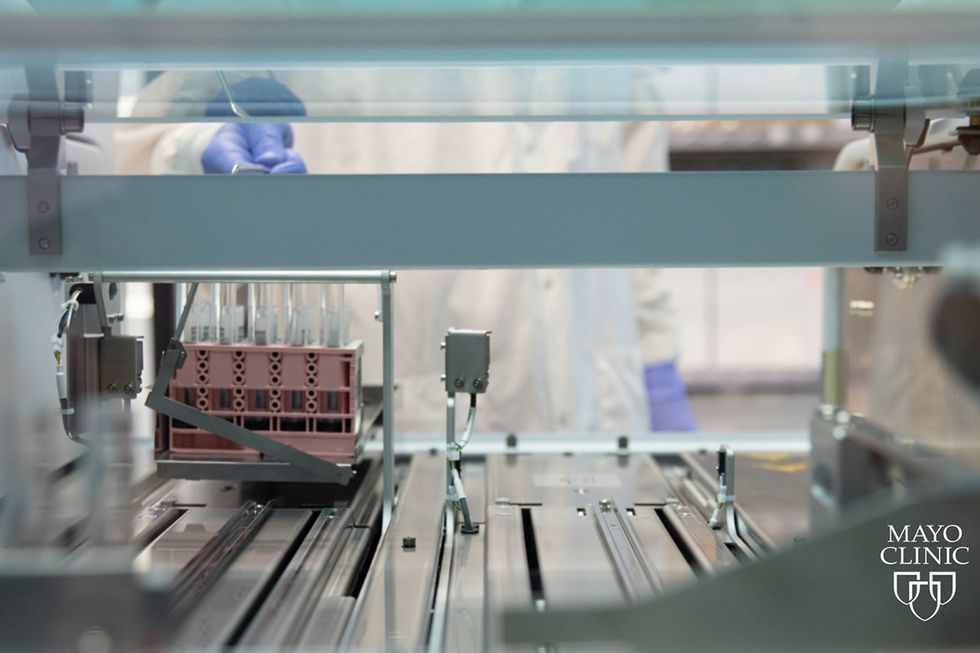 The item we shipped will allow the Mayo Clinic in Florida to process hundreds of COVID-19 tests per day. Mayo Clinic Laboratories has been on the front lines of increasing testing capacity to expedite caring for patients at this critical time and working to ease the burden being felt at test processing laboratories in a growing number of areas.

Together, we are facing an unprecedented challenge. United Together, we rise to meet that challenge.
Check out our newest destinations
United Airlines
united
We continue to work with government officials to bring Americans home. In addition to flights from Central & South America, we have charter flights planned from India. Learn more about our repatriation efforts in the wake of COVID-19 here:
uafly.co/3aExaOL
#UnitedTogether
United Airlines
united
When
@RocheDia
needed to ship a vital component of a COVID-19 testing unit from New Jersey to Florida, United Cargo jumped in to help. Read about how this part will allow
@MayoClinic
to process hundreds of tests per day for cases in the Southeastern U.S.
uafly.co/2UzOAGW
United Airlines
united
International schedule update: We know some people around the globe are displaced and still need to get home. We are reinstating some international flights over the next few days and will continue to fly six daily international flights through May.
uafly.co/3a5Dj6p
United Airlines
united
We have extended our change fee waiver to cover travel through May 31, 2020: - You can change or cancel your flight on
united.com
or through the app – a phone call is not required - For the latest on our commitment to your safety, visit
united.com/coronavirus
We Are United
weareunited
Shoutout to our operations team, who are working to properly park, maintain and store many aircraft in the
#BeingUnited
fleet. These aircraft are being housed across our seven hubs, maintenance facilities in CLE and MCO as well as at offsite facilities in New Mexico and Arizona.
We Are United
weareunited
Tomorrow, Oscar and Scott will host a companywide town hall to discuss the latest developments in managing the effects of the coronavirus (COVID-19). You can join the livestream event at 1:20 p.m. CT here:
uafly.co/39AV25m
We Are United
weareunited
Tomorrow, Oscar and Scott will host a companywide town hall to discuss the latest developments in managing the effects of the coronavirus (COVID-19). You can join the livestream event at 1:20 p.m. CT here:
uafly.co/39AV25m
.
Watch our most popular videos
Copyright © 2020 United Airlines, Inc.
All rights reserved.
Indicates an external site that may or may not meet accessibility guidelines.
Scroll to top
Scroll to top