The 17 most photogenic vacation spots on the planet
Beach view looking up at the homes built on the cliffs in Positano, Italy. There are a lot of beautiful places to travel, but only some truly shine under your camera's scrutinizing gaze. Here are 17 of the most photogenic vacation spots in the whole entire world. Don't bother choosing a filter…they're as gorgeous as it gets, all on their own.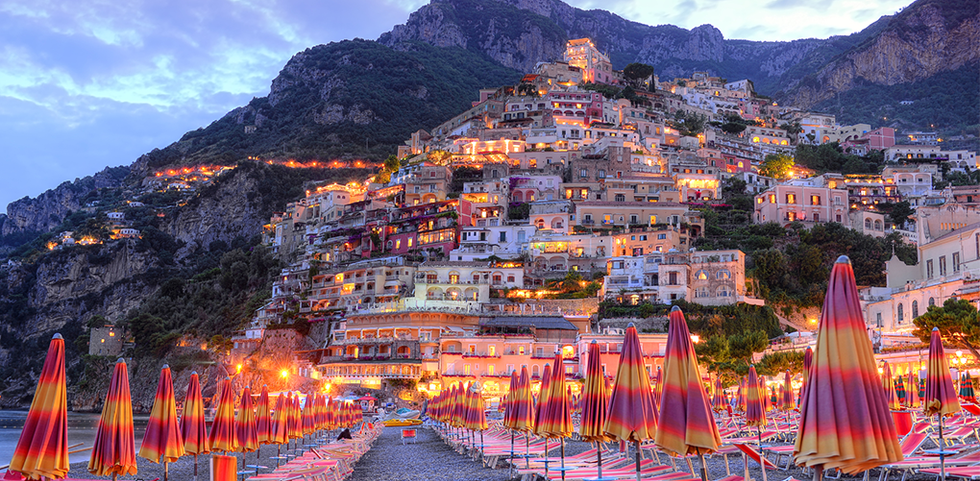 Positano, Italy
From vibrant beach umbrellas and lush gardens to pastel homes built on cliffs overlooking the sea, this Amalfi Coast destination is the closest we've come to finding paradise.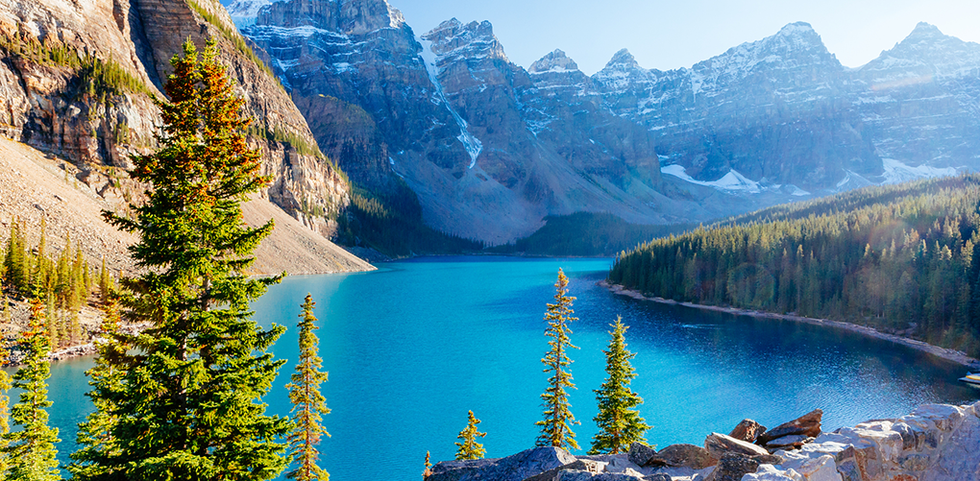 Balberts/Getty Images
Alberta, Canada
In Banff National Park, cobalt Lake Louise glistens beneath the snowcapped Rocky Mountains.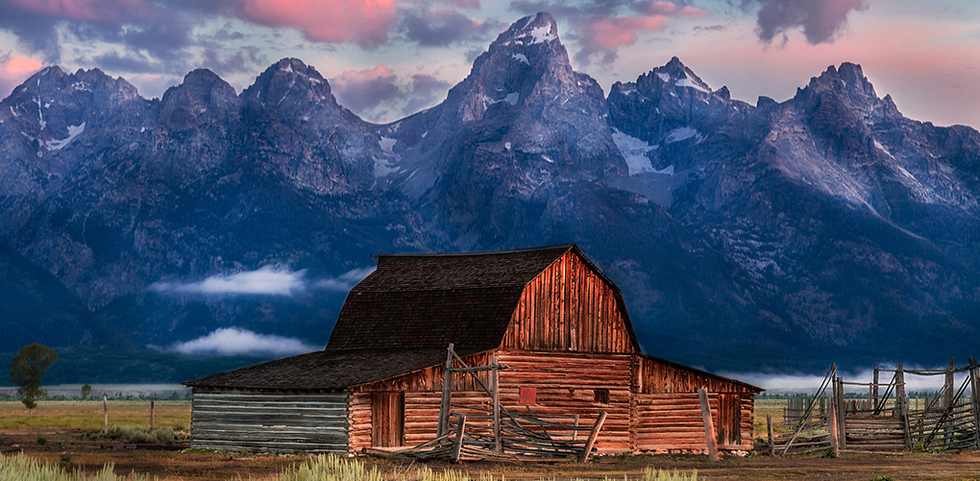 Strickke/Getty Images
Jackson Hole, Wyoming
Rustic yet chic, Jackson Hole and the Grand Tetons become more gorgeous with each season.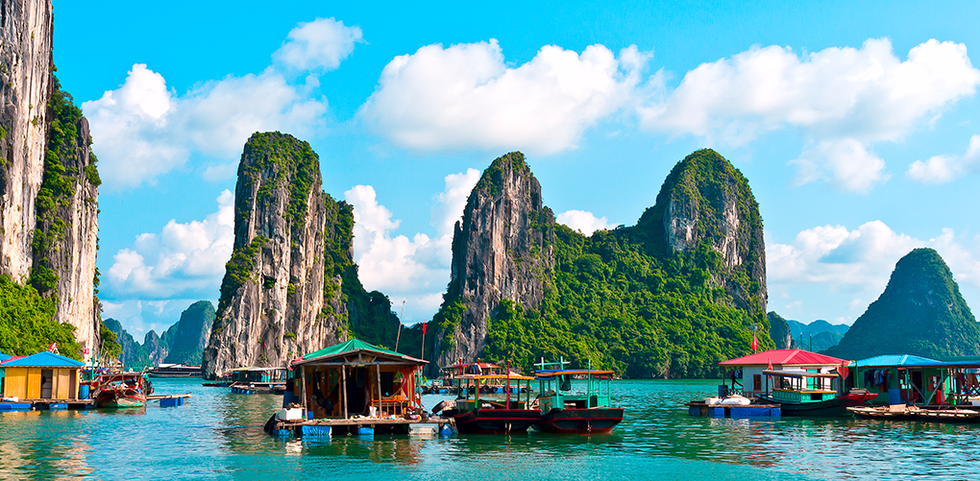 12ee12/Getty Images
Ha Long Bay, Vietnam
Emerald water, jutting limestone pillars and adorable fishing homes built on stilts: It's no wonder this picture-perfect bay is the most visited place in Vietnam.
Kavram/Getty Images
Patagonia, Chile
Visit during Chile's summer (December to February), when the sun hardly ever sets on Patagonia's rustic and sublime landscape.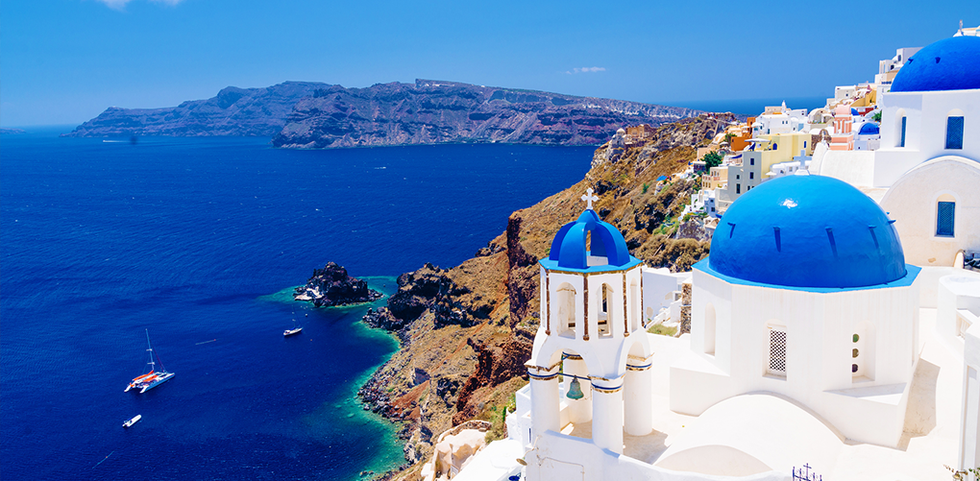 Aetherial/Getty Images
Santorini, Greece
Cobalt-blue-sea and whitewashed houses as far as the eye can see.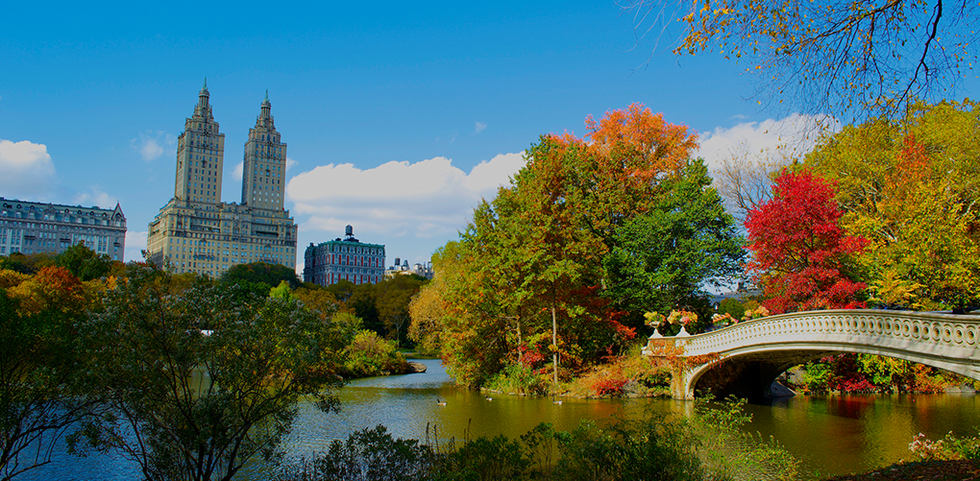 LukeAbrahams/Getty Images
Manhattan, New York
This concrete jungle is quite the stunner. Just visit Central Park during fall and you'll understand.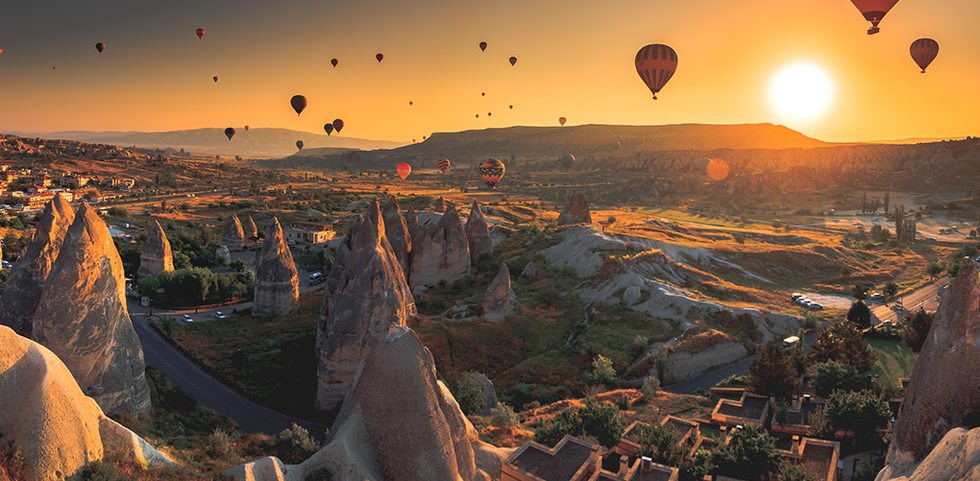 Goinky/Getty Images
Cappadocia, Turkey
Hot-air balloon is the best way to take in this rocky landscape, made up of hundreds of "fairy chimneys."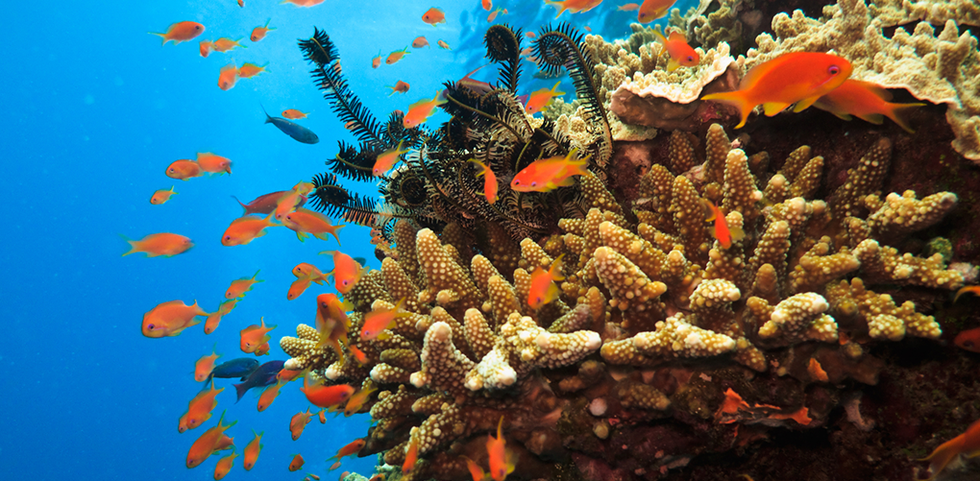 pniesen/Getty Images
Greet Barrier Reef, Australia
For the best views in Queensland, you're going to have to dive below the surface. There, you'll find sea turtles and 1,400 types of fish along the Great Barrier Reef, the largest living structure on earth.
SimonDannhauer/Getty Images
The Algarve, Portugal
There's a reason why this coastal stretch in southern Portugal is one of the most popular summer destinations in all of Europe.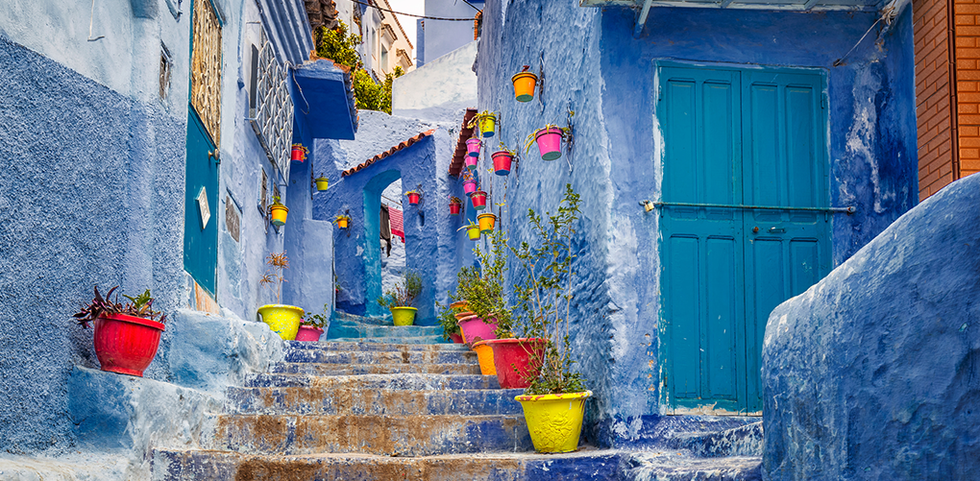 RuslanKaln/Getty Images
Chefchaouen, Morocco
Sky-colored alleyways, vibrantly-painted buildings and cobblestone streets make up the old city in Chefchaouen, which was originally built to represent God and heaven.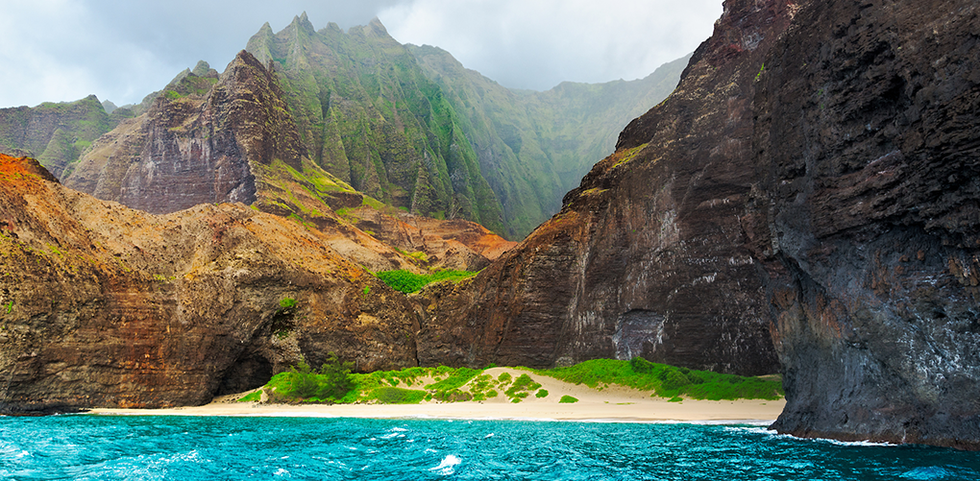 Adam-Springer/Getty Images
Kauai, Hawaii
The Na Pali Coast, a rugged, 16-mile stretch on the island of Kauai, offers some of the most breathtaking views in all of Hawaii. Think: emerald green cliffs, lush valleys and hidden beaches.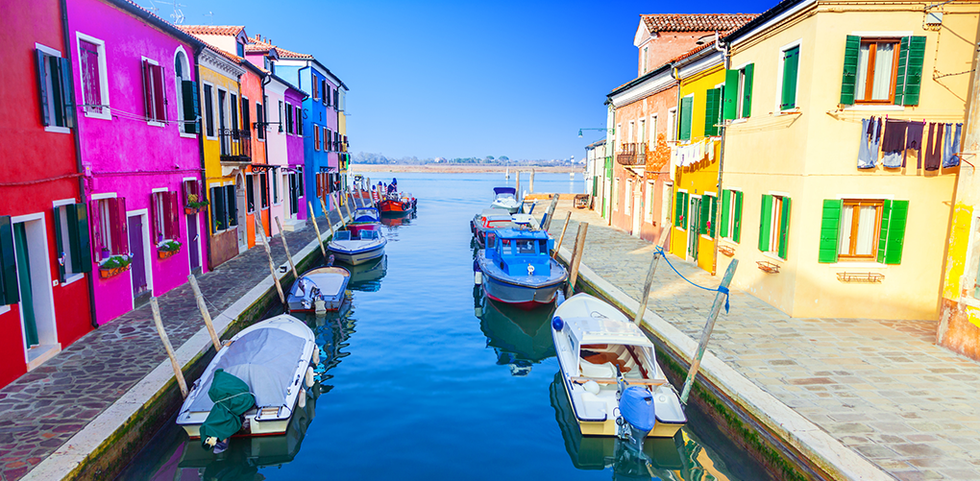 Adisa/Getty Images
Burano, Italy
One of the most colorful places on earth, this small island in Venice is practically a work of art.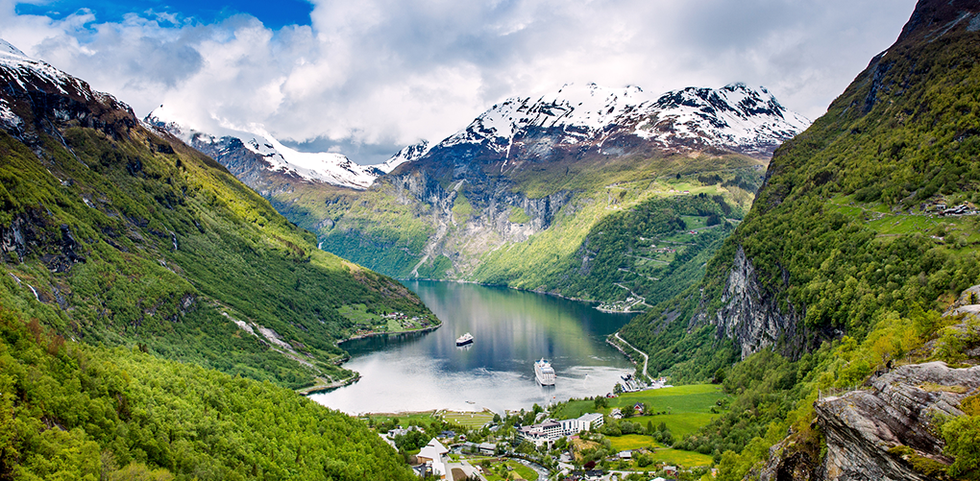 cookelma/Getty Images
Western Norway
Norway's western coast is made up of dozens of narrow fjords, which cut through the mountains creating majestic waterfalls, steep cliffs and glaciers.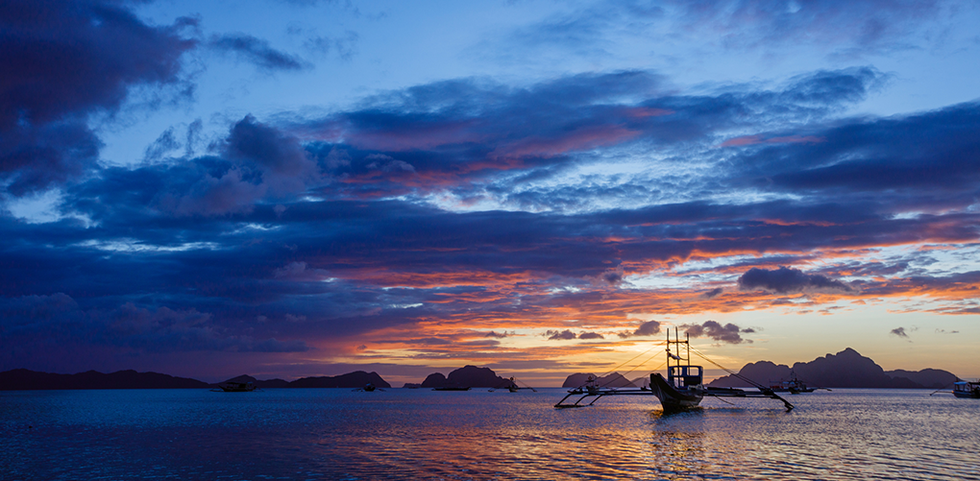 MaxTopchij/Getty Images
Palawan, Philippines
One of the least inhabited places in the world, the Palawan Islands are a pristine, tropical paradise. Just wait until you see the sunset from here…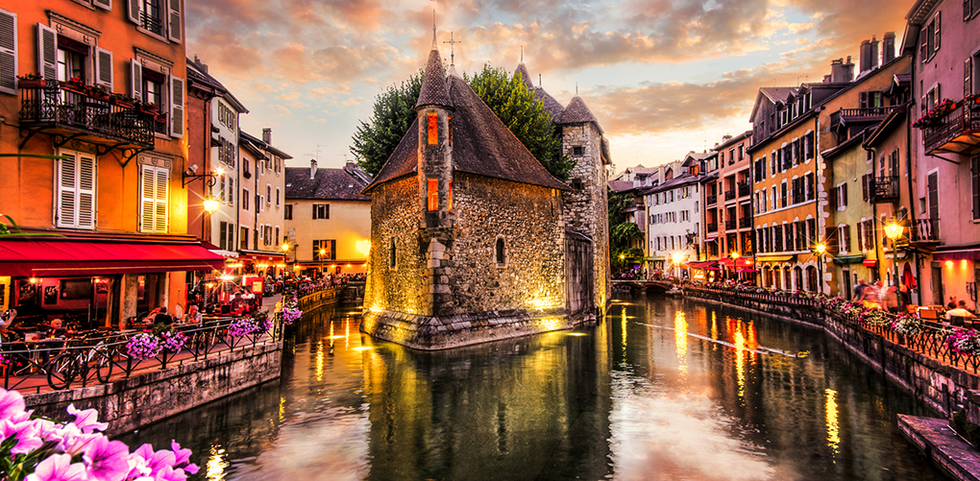 DWalker44/Getty Images
Annecy, France
No, this isn't a page from a fairy-tale, it's a real French Alpine town complete with cobblestone streets; colorful, timber homes; and canals winding from end to end.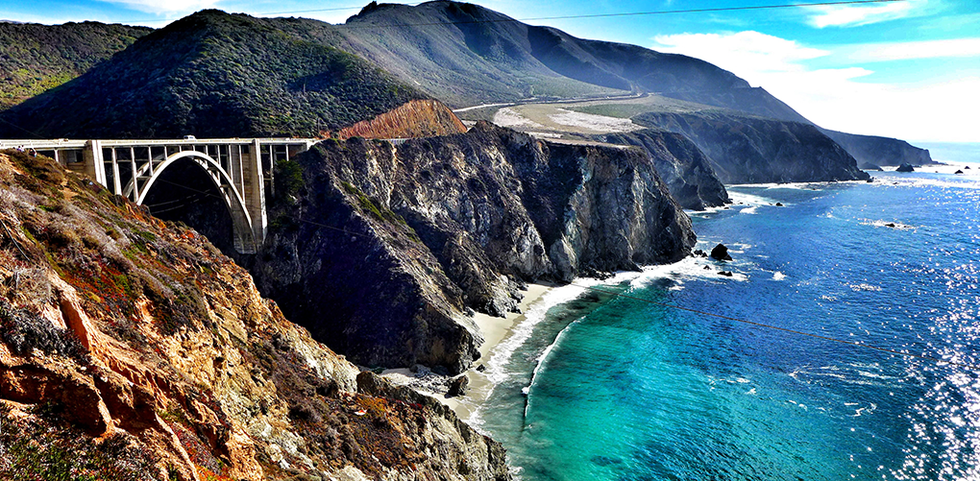 65mmre/Getty Images
Big Sur, California
If you've never driven down California's Pacific Coast Highway, it deserves a prominent place on your travel bucket list. As you cruise along Big Sur, you'll spot iconic McWay Falls, Bixby Creek Bridge and scenic Pfeiffer Beach.
This article was from PureWow and was legally licensed through the NewsCred publisher network.
We're proud to launch a redesigned version of our United app to make it easier for customers with visual disabilities to manage all aspects of day-of travel, including check-in, viewing reservation details and flight status, bag tracking and more.
This latest version of our app is now available to both Android and iOS users, and it offers increased color contrast and more space between graphics. Furthermore, we have reorganized how information is displayed and announced to better integrate with screen reader technologies like VoiceOver and TalkBack, which are built into most handheld devices. By restructuring the way the information is organized on the app, screen readers are better able to convert text to audio in the proper, logical sequence, allowing customers to better understand and navigate the app.
"The parts of the travel experience that we all take for granted like checking luggage, getting your flight status and accessing a boarding pass can still be a challenge for someone with a visual disability," said EVP of Technology and Chief Digital Officer Linda Jojo. "These new accessibility enhancements are part of our continuing commitment to level the playing field, unlock all the customer benefits of our app and give people with disabilities more independence while traveling."
Senior Accessibility Analyst Ray Campbell is a member of United's digital team who's visually impaired and sits on the board of the American Council of the Blind. He played a key role in helping us redesign the app. He even put the app to the test as seen in this video.
"Optimizing mobile apps for tools such as VoiceOver and TalkBack has been a game changer, allowing people with visual disabilities to fully utilize smartphone technology in their daily lives," said Ray. "It's just as important for someone with a visual disability to easily access day-of-travel information and features as for any other customer. Improving the accessibility of the United app, helps us truly live out United's mission of caring for all customers."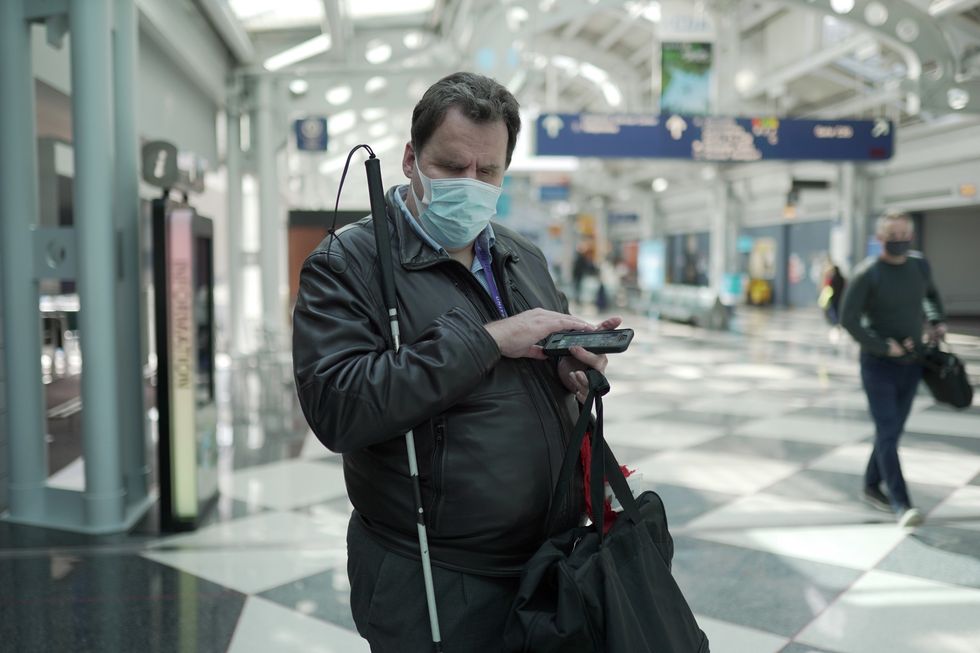 United's Senior Accessibility Analyst Ray Campbell using the mobile app at Chicago O'Hare International Airport.
Beyond the accessibility changes, our digital team enhanced the current offering while keeping the features that helped the app win a Webby People's Voice award in 2019.
For our MileagePlus® program members, the app now features a refreshed account experience for members to easily check balances, track Premier® progress, explore MileagePlus benefits, access past activity and more, all in one place.
The airline is also expanding a popular feature previously only accessible to MileagePlus members. Now, all 37 million customers who have the United app will see a contextualized home screen starting 48 hours before their flight which provides dynamic updates based on where a customer is in their travel journey. For example, customers can see the boarding status of their flight on their homescreen, access personal device entertainment onboard with one click, find a link to a map with gate-to-gate directions for connecting flights and click a quick access button to track any checked bags upon arrival.
We made slight tweaks to navigation based on customer feedback to make the app more intuitive, including making the bottom navigation persistent throughout the app. Another example is the "More" menu, which was reorganized and now contains the "Inbox" feature, which includes timely messages about boarding announcements, gate changes and other travel updates.
Customers will notice a new color palette that's consistent with the refreshed branding the airline debuted in 2019. United's digital team also made subtle design adjustments to make things more consistent and easier to find, like always using a purple bar to highlight the main call-to-action on a page and ensuring alerts and flight status icons appear the same way in every page on the app.
All of these changes are underpinned by a new back-end platform, which will ultimately make the app faster and more responsive.
The redesigned app is now available to download for iPhone®, iPad® and iPod touch® devices (as an iPhone app) and for Android devices.
Calling all AvGeeks and travelers! Take your next video call from a United Polaris® seat, the cockpit or cruising altitude with United-themed backgrounds for use on Zoom and Microsoft Teams.
Newly added to our collection is a background encouraging our employees and customers to vote. Our mission is to connect people and unite the world — and one of the most important ways to do that is to engage in the democratic process. No matter which party you support, we know our democracy will be stronger if you make your voice heard and vote.
So for your next meeting or catch up with friends and family, download the app to either your computer or mobile device to get started.
To use on Zoom:
Start here by downloading your favorite United image to your computer or mobile device. Just click "download" in the bottom left corner of the image.
Next go to your Zoom app (you'll need to download the app to access backgrounds) and click on the arrow to the right of your video camera icon in the bottom of the screen.
From here select, "choose virtual background" to upload your uniquely United photo.
To use on Microsoft Teams:
Start by downloading your favorite United image to your computer. Just click "download" in the bottom left corner of the image.

If you're using a PC, copy the image you want to use into this folder:

C:\[insert your device user name here]\AppData\Microsoft\Teams\Backgrounds\Uploads

If you're using a Mac copy the images to this folder on your computer:

/users/<username>/Library/Application Support/Microsoft/Teams/Backgrounds/Uploads

Once you start a Teams meeting, click the "…" in the menu bar and select "Show background effects" and your image should be there
Earlier this summer, we shone a light on our flagship partnership with Special Olympics and our commitment to the Inclusion Revolution. In that same story, we introduced you to our four Special Olympics Service Ambassadors, Daniel, Kyle, Lauren and Zinyra (Z), who, this month, celebrate one year working at Chicago O'Hare International Airport as part of the United family.
This groundbreaking, inclusive employment program took off as a part of our ongoing partnership with Special Olympics, a community relationship that employees across the company hold close to heart. The original 'UA4' (as they call themselves) have become an integral part of the United team serving customers at O'Hare Airport. Even from behind their masks, their wide smiles and effervescent spirit exude and bring life to the service culture of excellence we strive towards every day.
"The UA4 are more than just customer service ambassadors. They are shining examples of how inclusion, accessibility and equity can have monumental impacts on the culture and service of a business and community," said Customer Service Managing Director Jonna McGrath. "They have forever changed who we are as a company. While they often talk about how United and this opportunity has changed their lives, they have changed ours in more ways than we can count."
In the two years of partnership with Special Olympics, United employees have volunteered over 10,500 hours of service at events around the world and donated over $1.2 million worth of travel to the organization.
"This inclusive employment program is what community partnerships, like ours with Special Olympics, are all about: collaborating to identify areas where the needs of the community intersect with the cultural and business opportunity, then creating the infrastructure and programming to bring the two together," said Global Community Engagement Managing Director Suzi Cabo. "Through this program, our goal is to show other companies that when you put a committed effort and focus towards inclusion and breaking down barriers, you transform lives. I challenge other business around the world to follow our lead in joining the Inclusion Revolution."
Check out the video below to hear from our Special Olympics Service Ambassadors firsthand.
Scroll to top