19 things you need to eat in Seattle right now
When it comes to Seattle food, most of us think coffee and salmon. And to be fair, Seattle pretty much nails both of those. But with a citywide enthusiasm for all things edible, Seattle is making a name for itself as one of America's true culinary capitals. Here are 19 of our favorite bites in the Emerald City.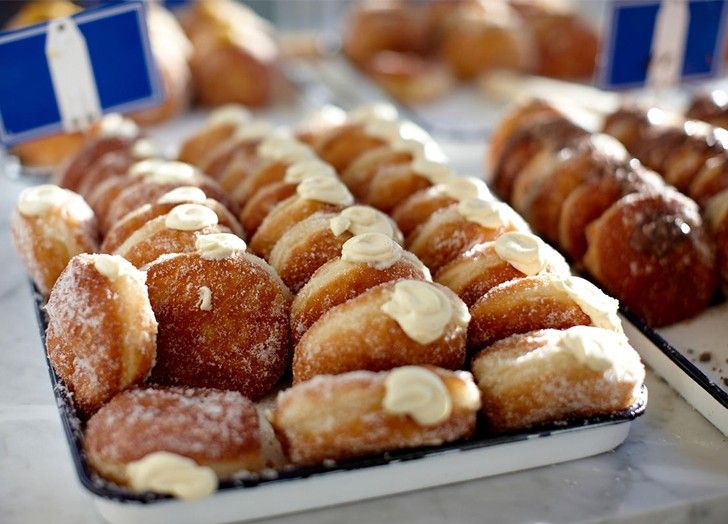 Lemon Curd Doughnut at General Porpoise
First ingredient? Clouds. Second ingredient? Fairy dust. Seriously, we've never tasted anything like these pillowy, sugar-dusted, custard-stuffed yeast doughnuts. All the flavors are fantastic, but we especially love the contrast of the surprisingly tart lemon curd.
1020 E. Union St., 206-900-8700 or gpdoughnuts.com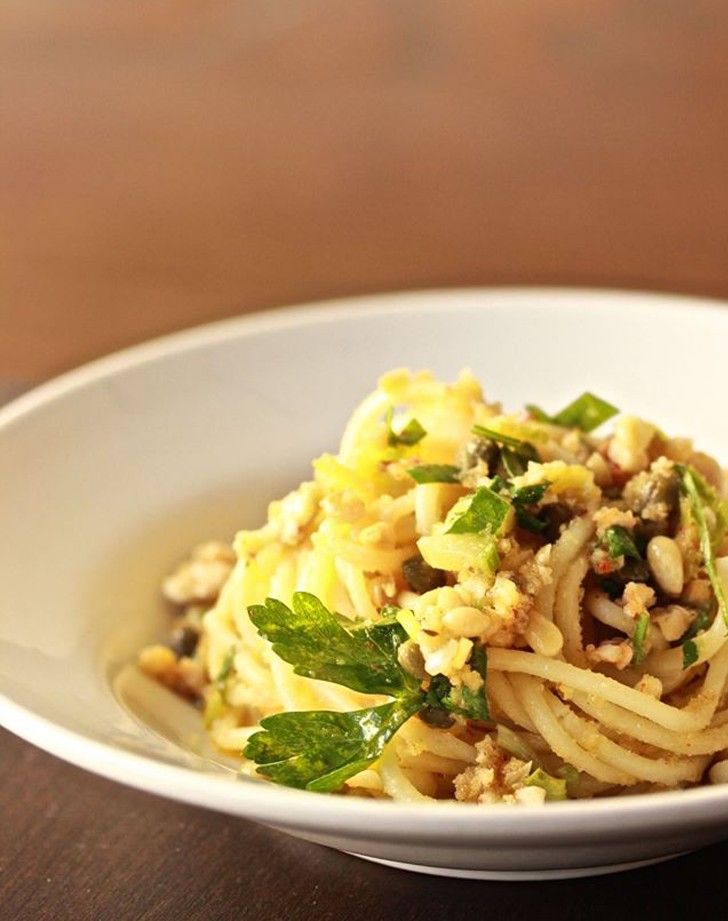 The Daily Special at Il Corvo
A restaurant that's open only at lunchtime on weekdays and serves only pasta seems kind of like a recipe for failure (much as we love a good workday carb coma). But when you serve the best pasta in town (or, arguably, the country), you still get lines around the corner every day. The menu changes daily, but we've yet to get a dud.
217 James St.; 206-538-0999 or ilcorvopasta.com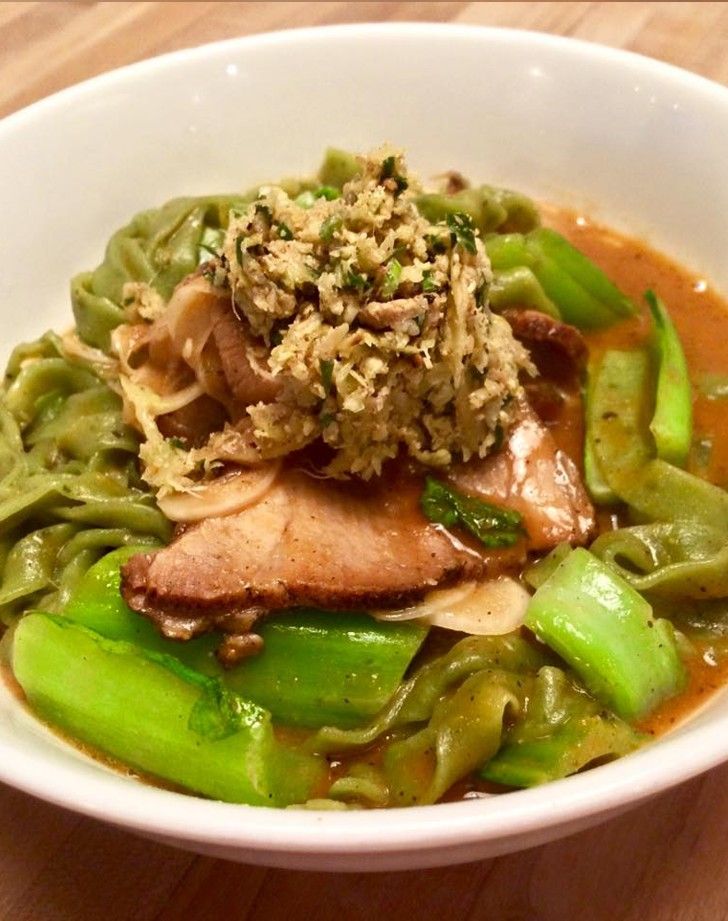 Kale Noodles with Blackened Pork and Spicy Miso at Revel
Everyone raves about the short-rib dumplings at this French-Korean mash-up, and an order of those should certainly be on your table. But we really can't stop thinking about this umami-rich, pleasantly green-hued noodle bowl.
403 N. 36th St.; 206-547-2040 or revelseattle.com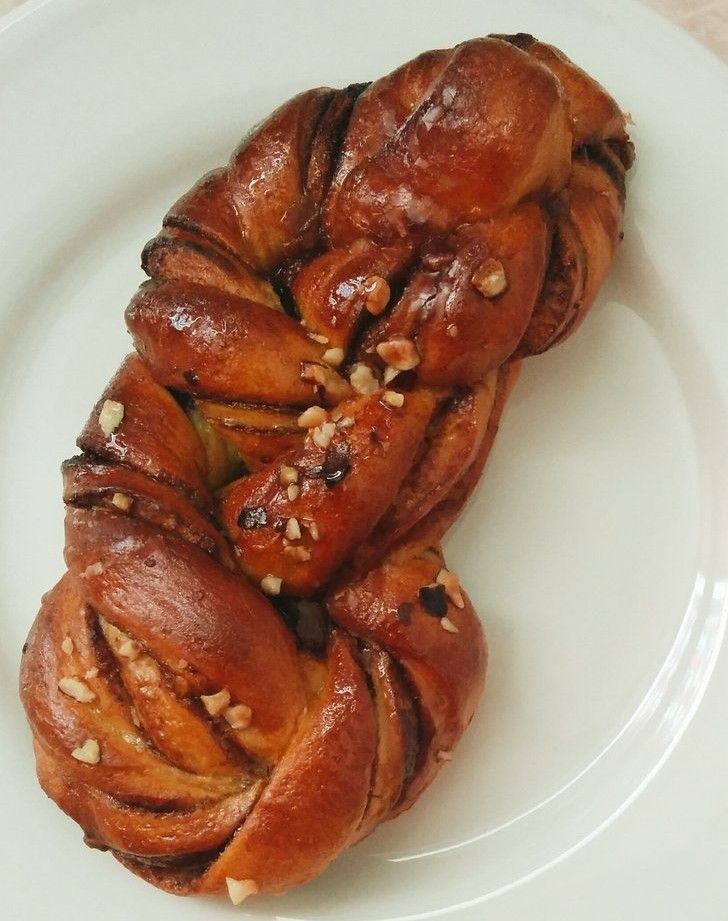 Cinnamon Cardamom Braid at Piroshky Piroshky
Two things will hit you as you approach this 25-year-old Pike Place Market stand: the line of tourists spilling out the door and the incredible smell of butter-rich Russian pastries. Don't let the first detract from the second. You'll want a not-too-sweet cinnamon cardamom braid for breakfast, and probably a smoked-salmon-filled piroshky (or hand-pie) for later.
Multiple locations in Seattle; 206-441-6068 or piroshkybakery.com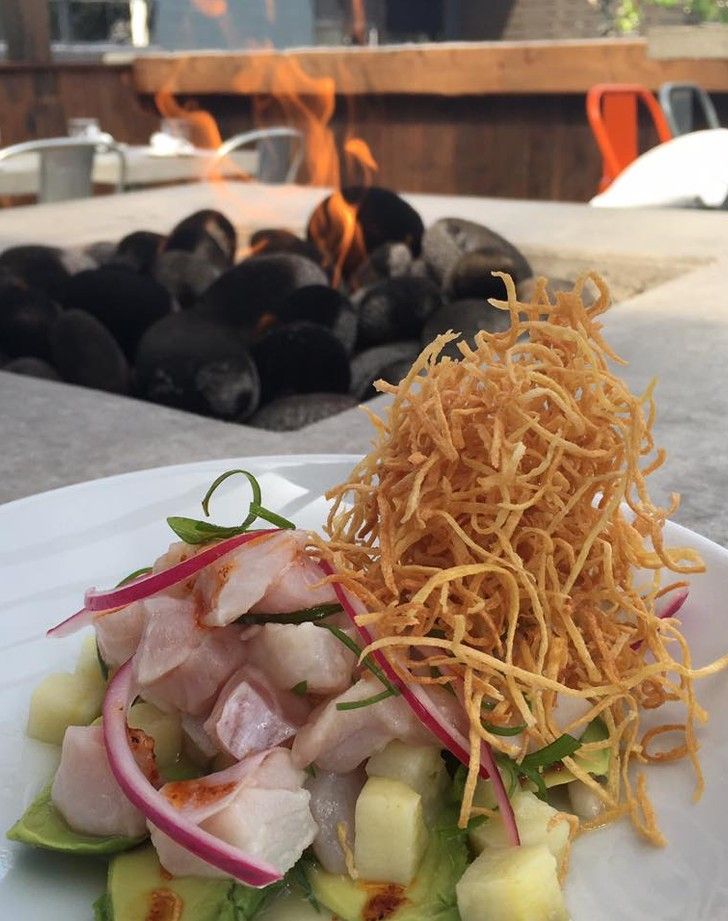 Alabacore Ceviche at Manolin
This Chilean seafood spot is known for its ultra-fresh, creative takes on ceviche. We particularly love the albacore, which comes with toasted quinoa, almonds, habanero chiles and raspberries.
3621 Stone Way N.; 206-294-3331 or manolinseattle.com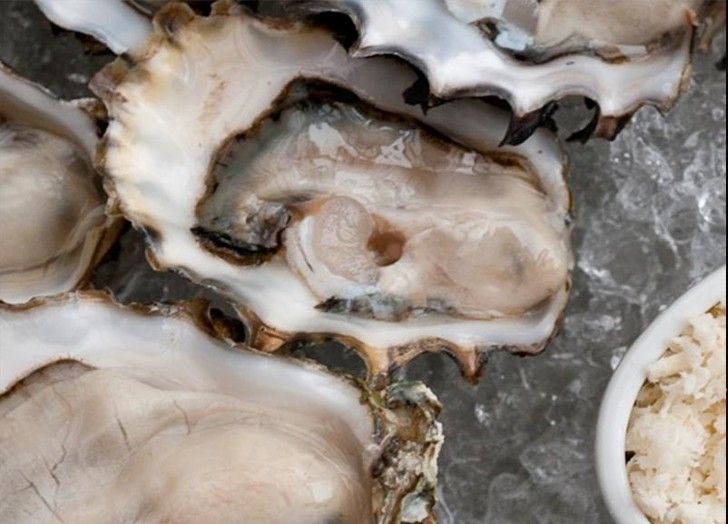 Freshly Shucked Oysters at the Walrus & the Carpenter
It's much lauded as the best oyster bar in the country, and with good reason—the selection of local oysters is unparalleled, and that's not to mention the killer cocktail menu, the inspired small plates and the gorgeous marble bar itself.
4743 Ballard Ave. NW; 206-395-9227 or thewalrusbar.com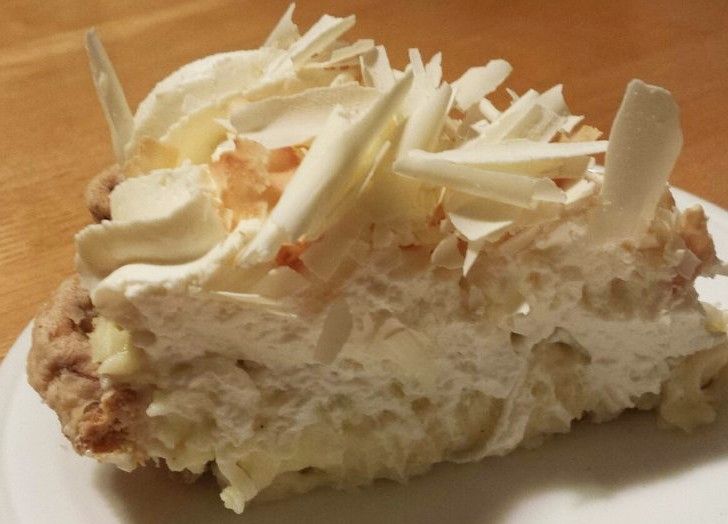 Triple Coconut Cream Pie at Dahlia Lounge
This outrageously decadent pie (a Seattle favorite since the '80s) is so delicious, rumor has it that even über-healthy President Obama orders a full one every time he's in town.
2001 Fourth Ave.; 206-682-4142 or dahlialounge.com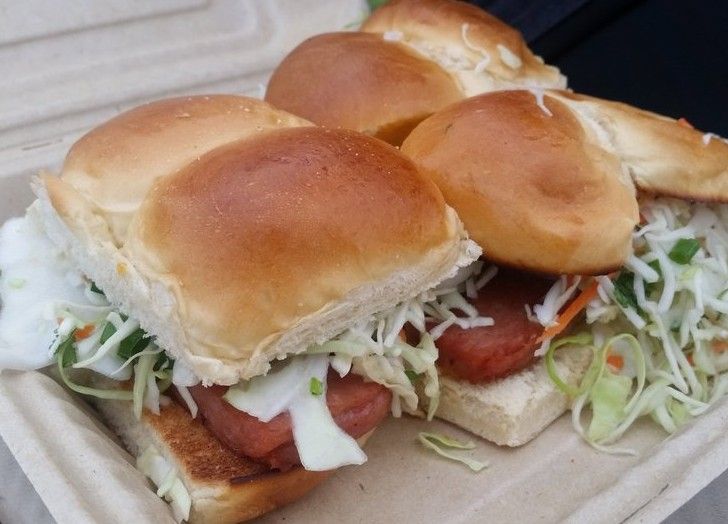 Spam Sliders at Marination Ma Kai
These little slaw-covered Korean-Hawaiian bites will change your feelings on canned meat forever. Plus, the waterfront views are unrivaled.
1412 Harvard Ave.; 206-325-8226 or marinationmobile.com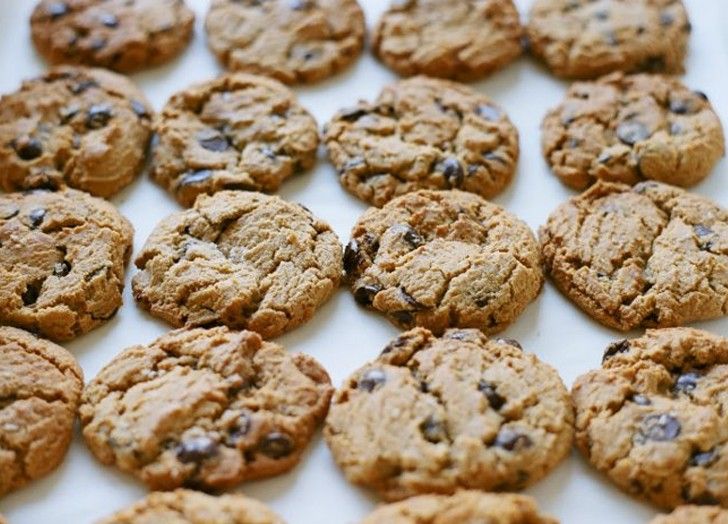 Gray Salt Chocolate-Chip Cookie at Delancey
The pizza at Delancey is indeed terrific, but most locals know to battle the lines for the addictive, salty-sweet chocolate-chip cookies, too.
1415 NW 70th St.; 206-838-1960 or delanceyseattle.com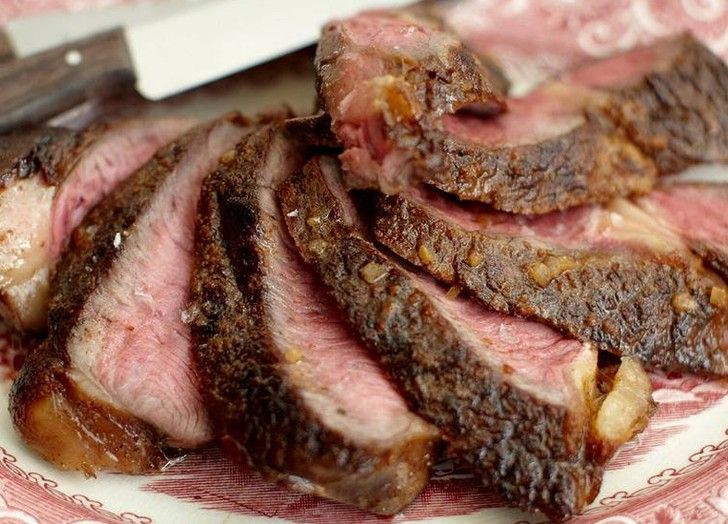 Steak at Bateau
Chef Renee Erickson takes her steaks so seriously, she raises them on her own farm and has an in-house butcher carving each one to order.
1040 E. Union St.; 206-900-8699 or restaurantbateau.com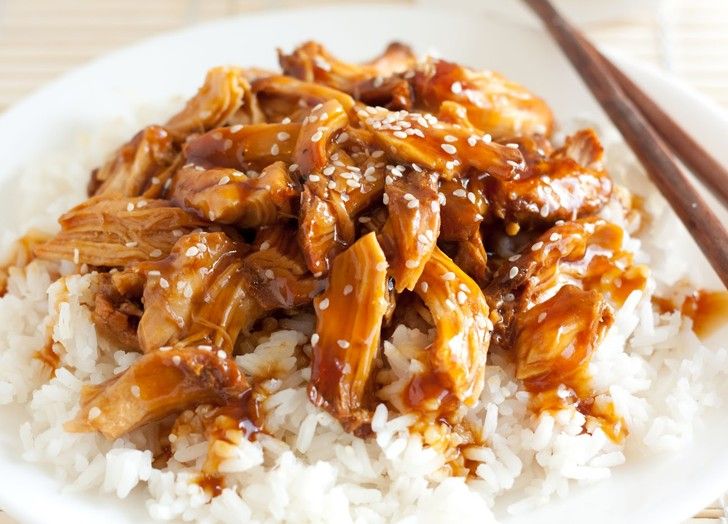 Chicken Teriyaki at Nasai Teriyaki
A true Seattle classic: Chicken thighs smothered in sticky sweet teriyaki sauce and served over white rice. Add gyoza and salad to make it a lunch special—it'll still cost less than a Big Mac.
Multiple locations in Seattle; 425-869-1916 or nasaiteriyaki.com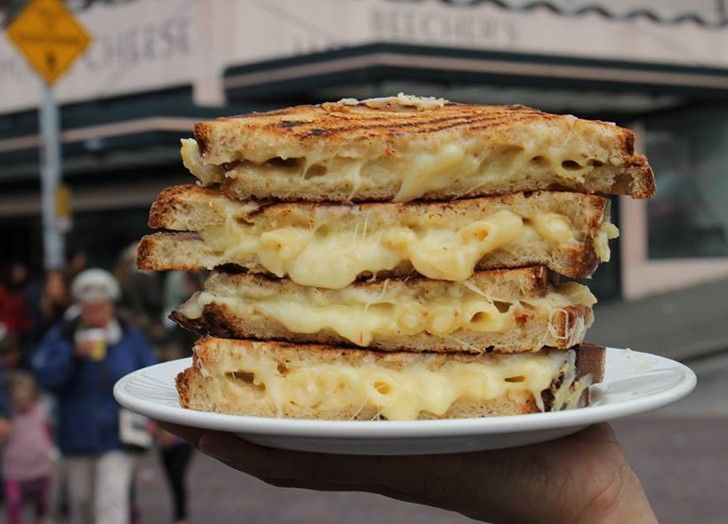 Grilled Cheese at Beecher's Handmade Cheese
If you looked up grilled cheese in the dictionary, this would be it: Golden crust on the outside and warm, stringy melted goodness on the inside. Plus, the cheese is so fresh, you can actually pull up a stool and watch it being made as you chow down.
1600 Pike Pl.; 206-956-1964 or beechershandmadecheese.com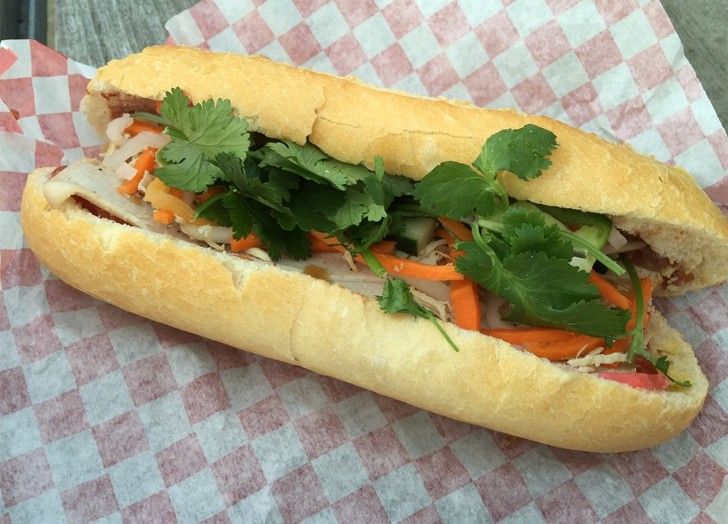 Bánh Mì at Q Café and Bakery
There are excellent Banh Mi all over Seattle, and the secret is always in the crusty baguettes, almost all of which come from one place—Q Bakery. We recommend cutting out the middleman and heading straight there for your sandwich. It doesn't get any fresher, people.
3818 S. Graham St.; 206-725-9193 or facebook.com/pages/Q-Bakery-Sandwiches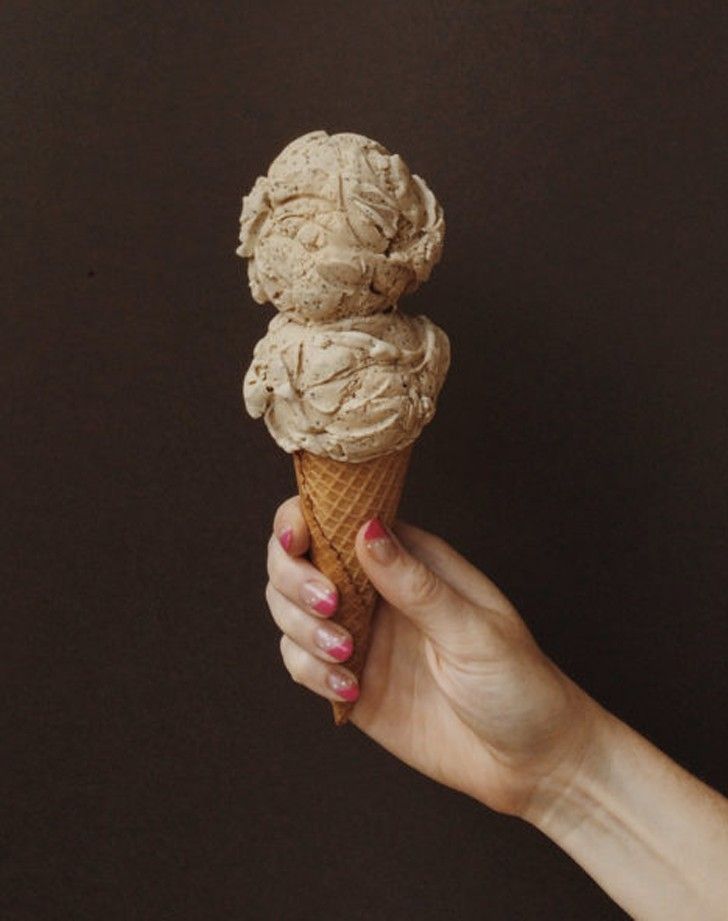 Stumptown Coffee Ice Cream at Molly Moon's Homemade Ice Cream
Hey, we had to get some locally roasted, organic, fair-trade coffee on this list somewhere. When it comes to coffee ice cream, trust us (and the lines that are perpetually out the door): Molly Moon's is the place.
Multiple locations in Seattle; 206-547-5105 or mollymoon.com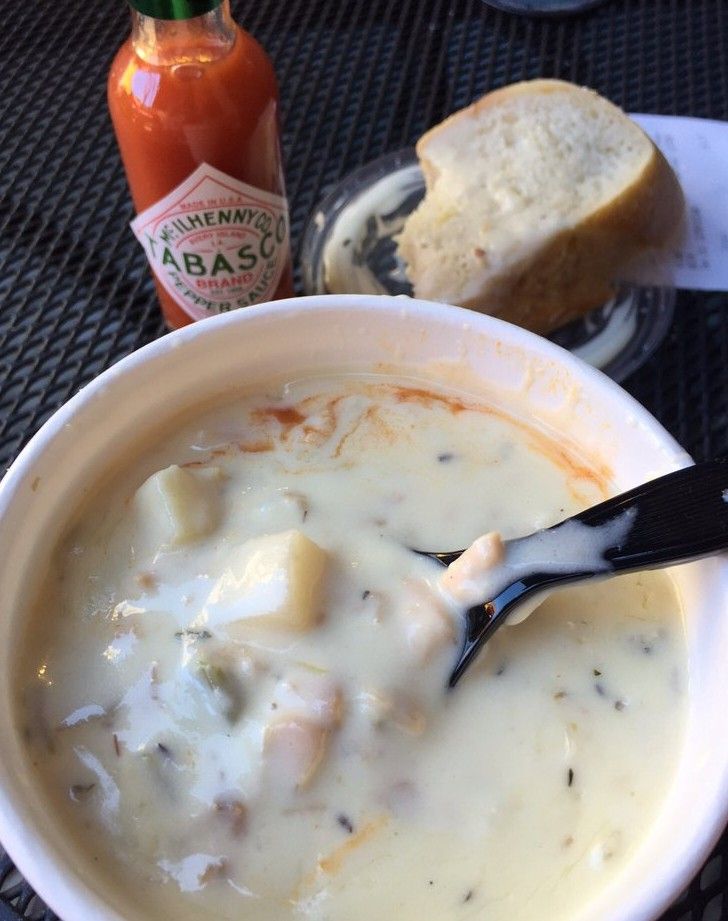 Market Chowder at Pike Place Chowder
You can't go wrong with any of the standard chowders at this Pike Place Market favorite. But for the freshest possible flavors, go for the Market Chowder, which is the chef's choice of whatever was caught that day.
1530 Post Alley; 206-267-2537 or pikeplacechowder.com
Pad Thai at Little Uncle
A far cry from the gummy tangles of noodles that we're used to getting with our standard Thai takeout orders. These are the real deal—toothsome and flavorful, and served with peanuts, roasted chiles, and palm sugar, just like on the streets of Chiang Mai.
1523 E. Madison St., Ste 101; 206-549-6507 or littleuncleseattle.com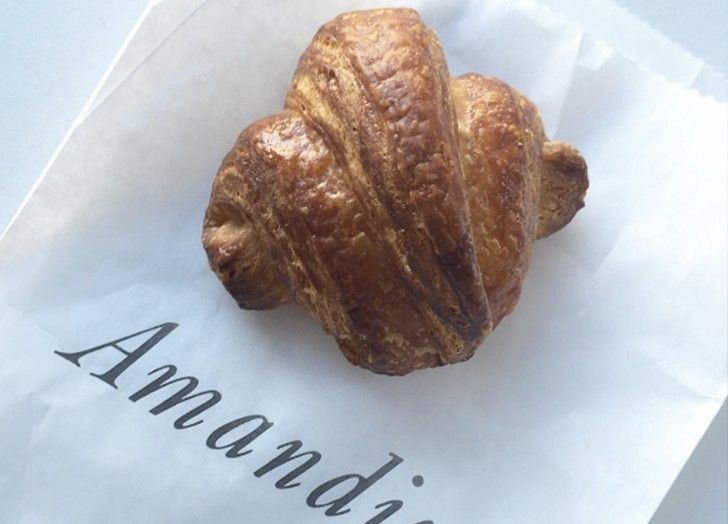 Pistachio Croissant at Amandine Bakeshop
This sophisticated little French bakery has some of our favorite macarons (in fancy-pants flavors like yuzu and blood orange) and a perfectly crackly pistachio croissant.
1424 11th Ave.; 206-948-2097 or amandineseattle.com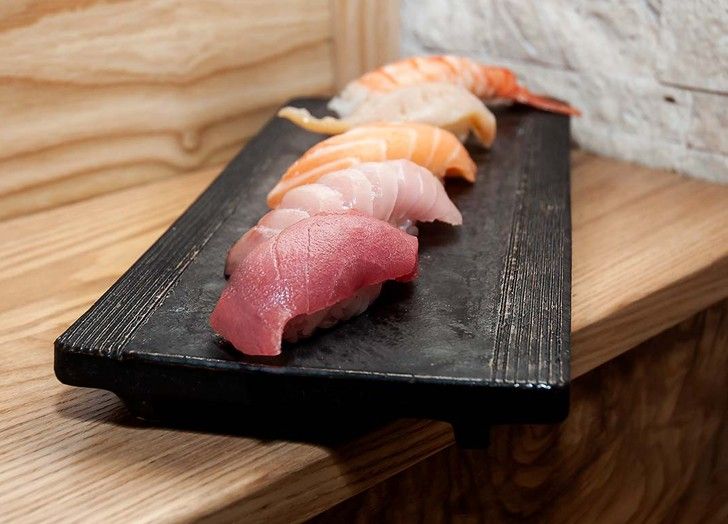 Salmon Nigiri at Sushi Kashiba
As most sushi nerds know, the only way to go is ordering omakase— the chef's tasting menu. But if you're going à la carte, don't miss the nigiri made from locally caught sockeye salmon.
86 Pine St. #1, 206-441-8844 or sushikashiba.com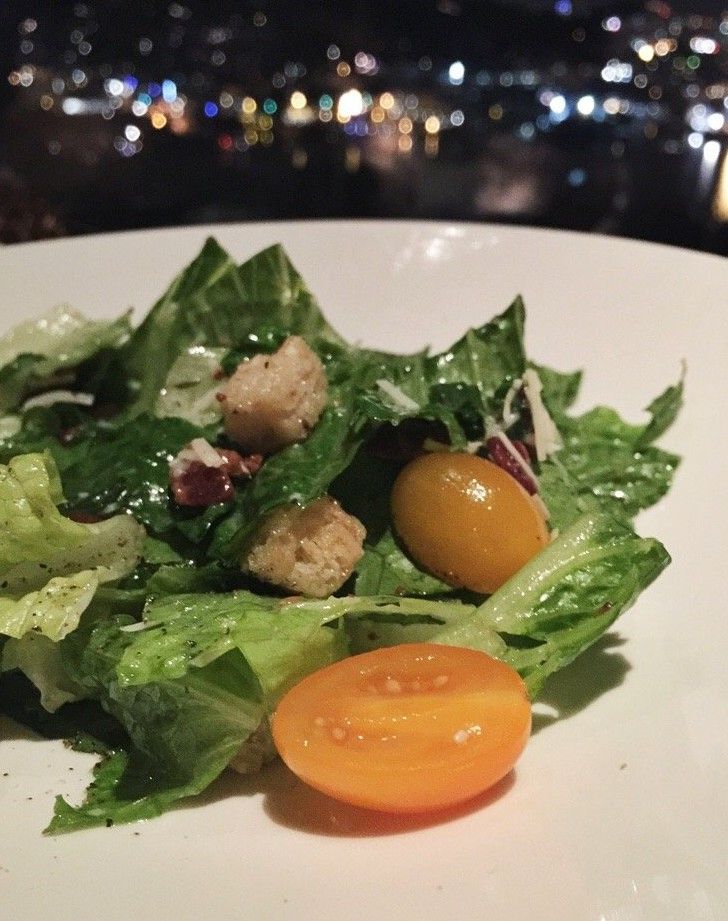 Canlis Salad at Canlis
Since 1950, Canlis has been Seattle's most iconic and revered fine-dining restaurant. Set high in the hills in a gorgeous mid-century modern house (we'd kill for those views), it's a dream dinner location. For 65 years, the eight-course tasting menu has started with the same salad—romaine, bacon, oregano, Parmesan, mint, croutons and the most addictive dressing we've ever had. Swoon.
2576 Aurora Ave. N.; 206-283-3313 or canlis.com
This article was from PureWow and was legally licensed through the NewsCred publisher network.
Right now, around the world, brave members of America's armed forces are on duty, defending our freedom and upholding our values.
When not laser-focused on the mission at hand, they're looking forward to the day when their service to our nation is fulfilled and they can reunite with their families.
They are also imagining how they can use their hard-earned skills to build an exciting, rewarding and important career when they return home.
I want them to look no further than United Airlines.
That's why we are focused on recruiting, developing and championing veterans across our company, demonstrating to our returning women and men in uniform that United is the best possible place for them to put their training, knowledge, discipline and character to the noblest use.
They've developed their knowledge and skills in some of the worst of times. We hope they will use those skills to keep United performing at our best, all of the time.
That's why we are accelerating our efforts to onboard the best and the brightest, and substantially increasing our overall recruitment numbers each year.
We recently launched a new sponsorship program to support onboarding veterans into United and a new care package program to support deployed employees. It's one more reason why United continues to rank high - and rise higher - as a top workplace for veterans. In fact, we jumped 21 spots this year on Indeed.com's list of the top U.S workplaces for veterans. This is a testament to our increased recruiting efforts, as well as our efforts to create a culture where veterans feel valued and supported.
We use the special reach and resources of our global operations to partner with outstanding organizations. This is our way of stepping up and going the extra mile for all those who've stepped forward to answer our nation's call.
We do this year-round, and the month of November is no exception; however, it is exceptional, especially as we mark Veterans Day.
As we pay tribute to all Americans who have served in uniform and carried our flag into battle throughout our history, let's also keep our thoughts with the women and men who are serving around the world, now. They belong to a generation of post-9/11 veterans who've taken part in the longest sustained period of conflict in our history.

Never has so much been asked by so many of so few.... for so long. These heroes represent every color and creed. They are drawn from across the country and many immigrated to our shores.

They then freely choose to serve in the most distant and dangerous regions of the world, to protect democracy in its moments of maximum danger.
Wherever they serve - however they serve - whether they put on a uniform each day, or serve in ways which may never be fully known, these Americans wake up each morning willing to offer the "last full measure of devotion" on our behalf.
Every time they do so, they provide a stunning rebuke to the kinds of voices around the world who doubt freedom and democracy's ability to defend itself.
Unfortunately, we know there are those who seem to not understand – or say they do not - what it is that inspires a free people to step forward, willing to lay down their lives so that their country and fellow citizens might live.
But, we – who are both the wards and stewards of the democracy which has been preserved and handed down to us by veterans throughout our history – do understand.
We know that inciting fear and hatred of others is a source of weakness, not strength. And such divisive rhetoric can never inspire solidarity or sacrifice like love for others and love of country can.
It is this quality of devotion that we most honor in our veterans - those who have served, do serve and will serve.
On behalf of a grateful family of 96,000, thank you for your service.
Humbly,
Oscar
Each year around Veterans Day, Indeed, one of the world's largest job search engines, rates companies based on actual employee reviews to identify which ones offer the best opportunities and benefits for current and former U.S. military members. Our dramatic improvement in the rankings this year reflects a stronger commitment than ever before to actively recruiting, developing and nurturing veteran talent.
"We've spent a lot of time over the past 12 months looking for ways to better connect with our employees who served and attract new employees from the military ranks," said Global Catering Operations and Logistics Managing Director Ryan Melby, a U.S. Army veteran and the president of our United for Veterans business resource group.
"Our group is launching a mentorship program, for instance, where we'll assign existing employee-veterans to work with new hires who come to us from the armed forces. Having a friend and an ally like that, someone who can help you translate the skills you picked up in the military to what we do as a civilian company, is invaluable. That initiative is still in its infancy, but I'm really optimistic about what it can do for United and for our veteran population here."
Impressively, we were the only one of our industry peers to move up on the list, further evidence that we're on a good track as a company.
The question of where David Ferrari was had haunted retired U.S. Army Sergeant Major Vincent Salceto for the better part of 66 years.
Rarely did a week go by that Salceto didn't think about his old friend. Often, he relived their last moments together in a recurring nightmare. In it, it's once again 1953 and Salceto and Ferrari are patrolling a valley in what is now North Korea. Suddenly, explosions shatter the silence and flares light up the night sky.
Crouching under a barrage of bullets, Salceto, the squad's leader, drags two of his men to safety, then he sees Ferrari lying face down on the ground. He runs out to help him, but he's too late. And that's when he always wakes up.
Italian Americans from opposite coasts – Salceto from Philadelphia, Ferrari from San Francisco – the two became close, almost like brothers, after being assigned to the same unit during the Korean War. When Ferrari died, it hit Salceto hard.
"After that, I never let anyone get close to me like I did with Dave," he says. "I couldn't; I didn't want to go through that again."
When the war ended, Salceto wanted to tell Ferrari's family how brave their son and brother had been in battle. Most of all, he wanted to salute his friend at his gravesite and give him a proper farewell.
For decades, though, Salceto had no luck finding his final resting place or locating any of his relatives. Then, in June of this year, he uncovered a clue that led him to the Italian Cemetary in Colma, California, where Ferrari is buried.
Within days, Salceto, who lives in Franklinville, New Jersey, was packed and sitting aboard United Flight 731 from Philadelphia to San Francisco with his wife, Amy, and daughter, Donna Decker, on his way to Colma. For such a meaningful trip, he even wore his Army dress uniform.
That's how San Francisco-based flight attendant Noreen Baldwin spotted him as he walked down the jet bridge to get on the plane.
"I saw him and said to the other crew members, 'Oh my goodness, look at this guy,'" she says. "I knew there had to be a story."
The two struck up a conversation and Salceto told Baldwin why he was traveling. She got emotional listening to him talk and made a point of fussing over him, making sure he and his family had everything they needed.
About halfway through the flight, Baldwin had an idea. She and her fellow crew members would write messages of encouragement to Salceto and invite his fellow passengers to do the same.
"We did it discreetly," says Baldwin. "I asked the customers if they saw the man in uniform, which most had, and asked them if they wanted to write a few words for him on a cocktail napkin. A lot of people did; families did it together, parents got their kids to write something. After the first few rows, I was so choked up that I could barely talk."
When Baldwin surprised Salceto with dozens of hand-written notes, he, too, was speechless. He laid the stack on his lap and read each one. At the same time, the pilots made an announcement about the veteran over the loud speaker, after which the customers on board burst into applause.
"It seems contrived, and I hate using the word organic, but that's what it was; it just happened," Baldwin says. "Mr. Salceto was so loveable and humble, and what he was doing was so incredible, it felt like the right thing to do. And you could tell he was touched."
On June 27, Salceto finally stood before Ferrari's grave and said that long-awaited goodbye. As a trumpeter played "Taps," he unpinned a medal from his jacket and laid it reverently on the headstone.
"I had gotten a Bronze Star for my actions [the night Ferrari died] with a 'V' for valor, and that was the medal I put on Dave's grave," says Salceto, pausing to fight back tears. "I thought he was more deserving of it than I was."
For the first time in years, Salceto felt at peace. His mission was accomplished.
Scroll to top