19 things you need to eat in Seattle right now
When it comes to Seattle food, most of us think coffee and salmon. And to be fair, Seattle pretty much nails both of those. But with a citywide enthusiasm for all things edible, Seattle is making a name for itself as one of America's true culinary capitals. Here are 19 of our favorite bites in the Emerald City.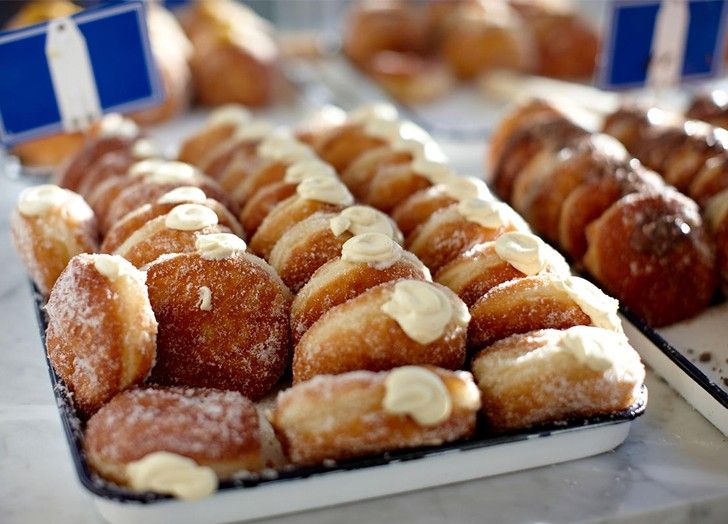 Lemon Curd Doughnut at General Porpoise
First ingredient? Clouds. Second ingredient? Fairy dust. Seriously, we've never tasted anything like these pillowy, sugar-dusted, custard-stuffed yeast doughnuts. All the flavors are fantastic, but we especially love the contrast of the surprisingly tart lemon curd.
1020 E. Union St., 206-900-8700 or gpdoughnuts.com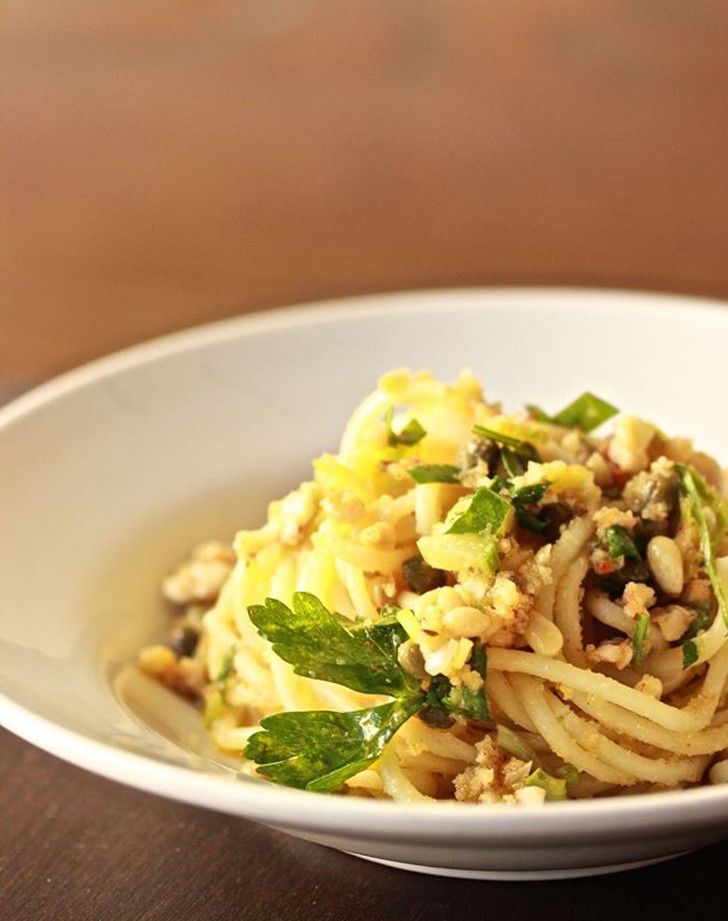 The Daily Special at Il Corvo
A restaurant that's open only at lunchtime on weekdays and serves only pasta seems kind of like a recipe for failure (much as we love a good workday carb coma). But when you serve the best pasta in town (or, arguably, the country), you still get lines around the corner every day. The menu changes daily, but we've yet to get a dud.
217 James St.; 206-538-0999 or ilcorvopasta.com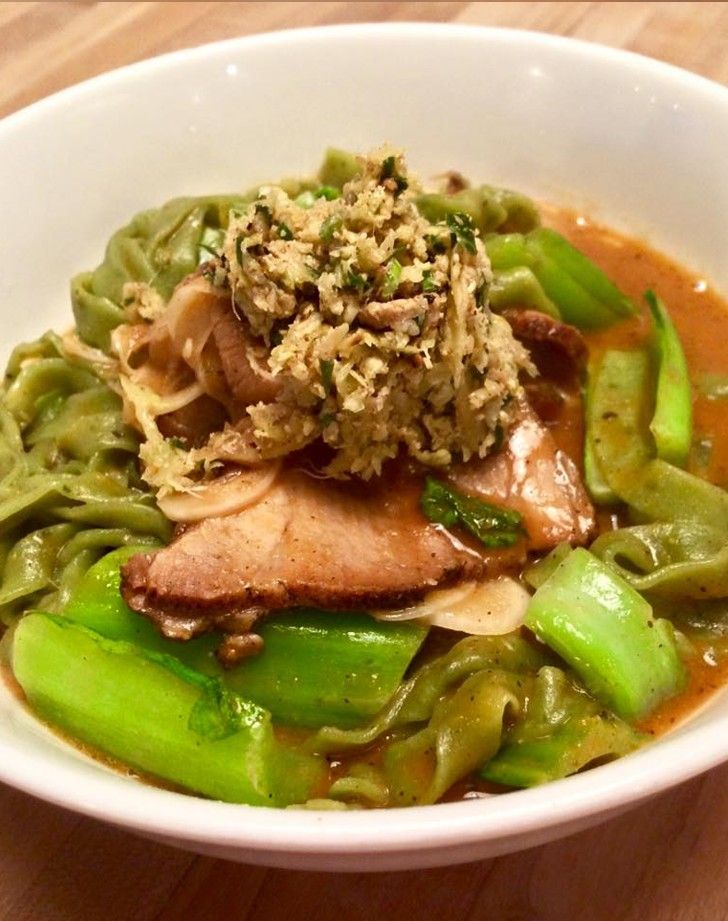 Kale Noodles with Blackened Pork and Spicy Miso at Revel
Everyone raves about the short-rib dumplings at this French-Korean mash-up, and an order of those should certainly be on your table. But we really can't stop thinking about this umami-rich, pleasantly green-hued noodle bowl.
403 N. 36th St.; 206-547-2040 or revelseattle.com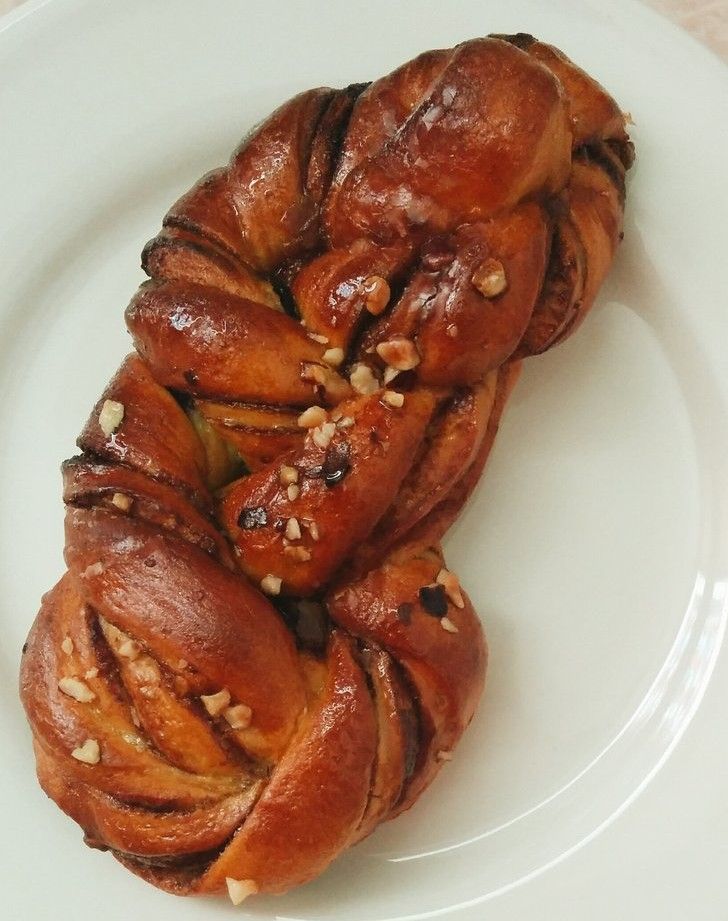 Cinnamon Cardamom Braid at Piroshky Piroshky
Two things will hit you as you approach this 25-year-old Pike Place Market stand: the line of tourists spilling out the door and the incredible smell of butter-rich Russian pastries. Don't let the first detract from the second. You'll want a not-too-sweet cinnamon cardamom braid for breakfast, and probably a smoked-salmon-filled piroshky (or hand-pie) for later.
Multiple locations in Seattle; 206-441-6068 or piroshkybakery.com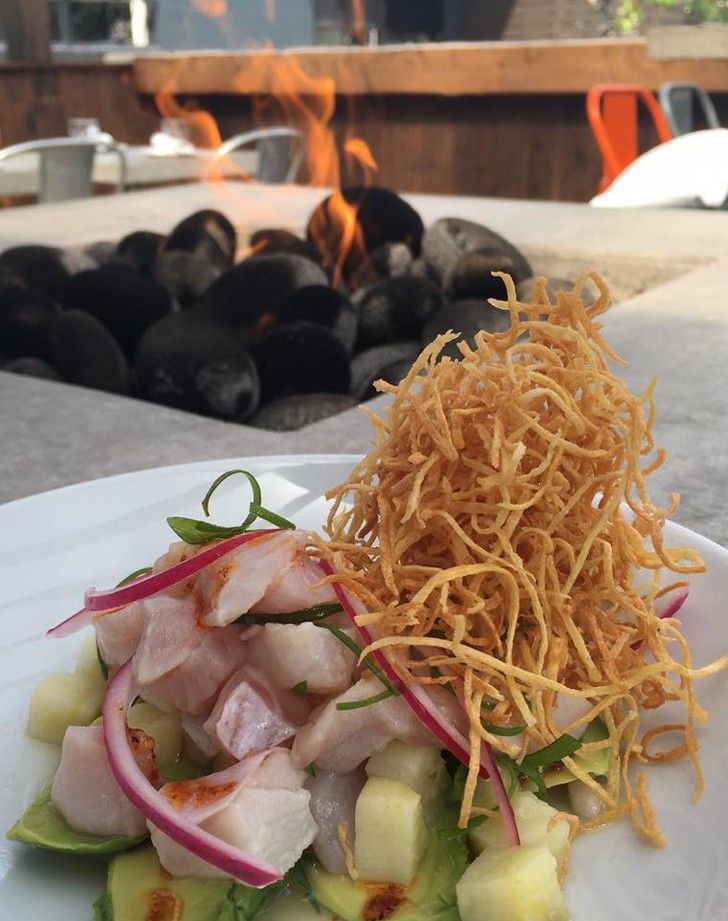 Alabacore Ceviche at Manolin
This Chilean seafood spot is known for its ultra-fresh, creative takes on ceviche. We particularly love the albacore, which comes with toasted quinoa, almonds, habanero chiles and raspberries.
3621 Stone Way N.; 206-294-3331 or manolinseattle.com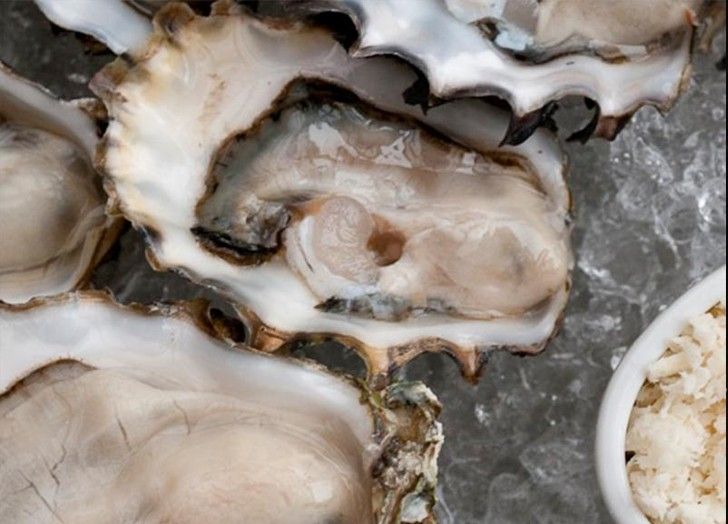 Freshly Shucked Oysters at the Walrus & the Carpenter
It's much lauded as the best oyster bar in the country, and with good reason—the selection of local oysters is unparalleled, and that's not to mention the killer cocktail menu, the inspired small plates and the gorgeous marble bar itself.
4743 Ballard Ave. NW; 206-395-9227 or thewalrusbar.com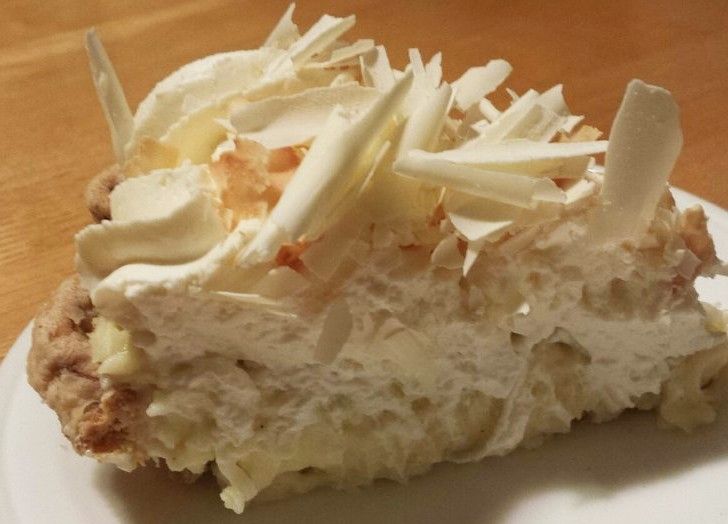 Triple Coconut Cream Pie at Dahlia Lounge
This outrageously decadent pie (a Seattle favorite since the '80s) is so delicious, rumor has it that even über-healthy President Obama orders a full one every time he's in town.
2001 Fourth Ave.; 206-682-4142 or dahlialounge.com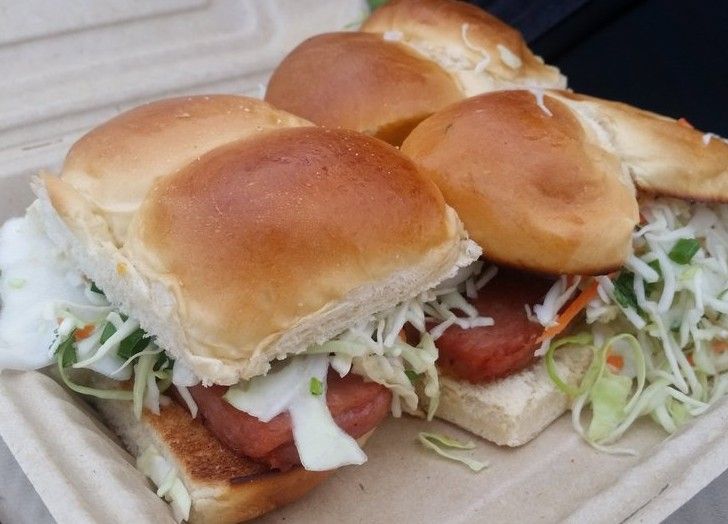 Spam Sliders at Marination Ma Kai
These little slaw-covered Korean-Hawaiian bites will change your feelings on canned meat forever. Plus, the waterfront views are unrivaled.
1412 Harvard Ave.; 206-325-8226 or marinationmobile.com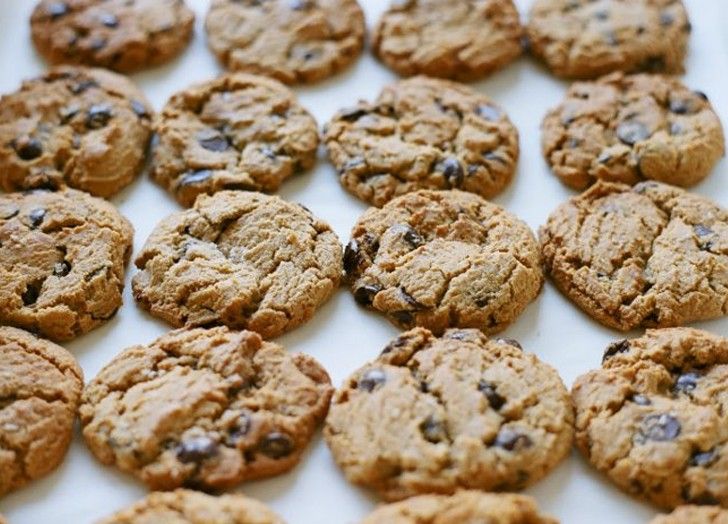 Gray Salt Chocolate-Chip Cookie at Delancey
The pizza at Delancey is indeed terrific, but most locals know to battle the lines for the addictive, salty-sweet chocolate-chip cookies, too.
1415 NW 70th St.; 206-838-1960 or delanceyseattle.com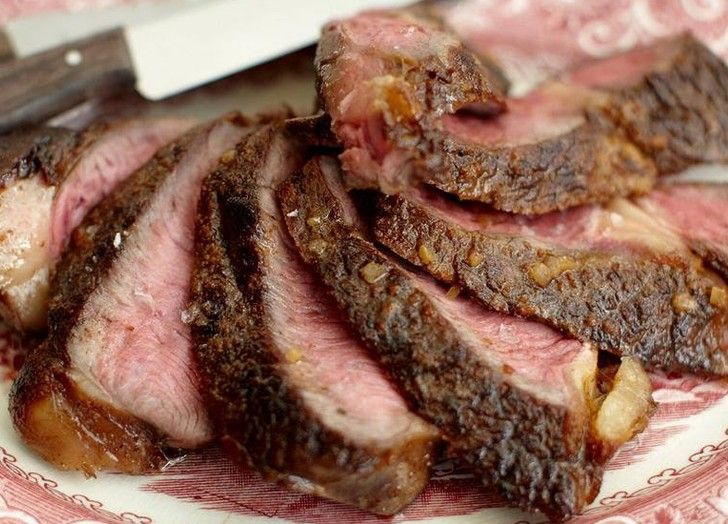 Steak at Bateau
Chef Renee Erickson takes her steaks so seriously, she raises them on her own farm and has an in-house butcher carving each one to order.
1040 E. Union St.; 206-900-8699 or restaurantbateau.com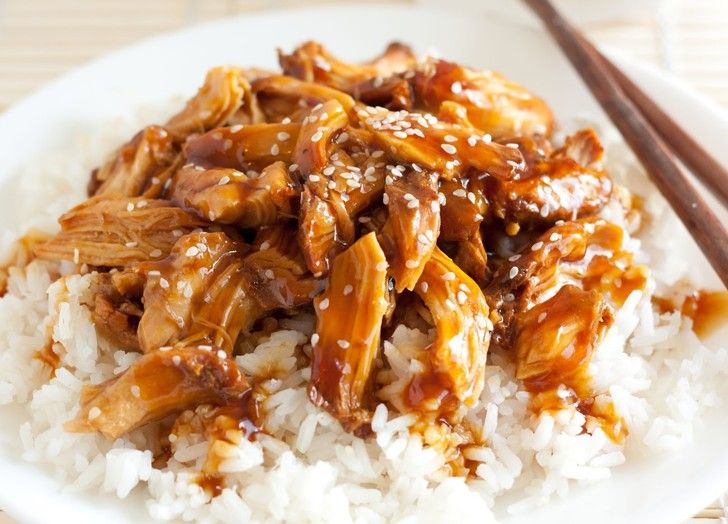 Chicken Teriyaki at Nasai Teriyaki
A true Seattle classic: Chicken thighs smothered in sticky sweet teriyaki sauce and served over white rice. Add gyoza and salad to make it a lunch special—it'll still cost less than a Big Mac.
Multiple locations in Seattle; 425-869-1916 or nasaiteriyaki.com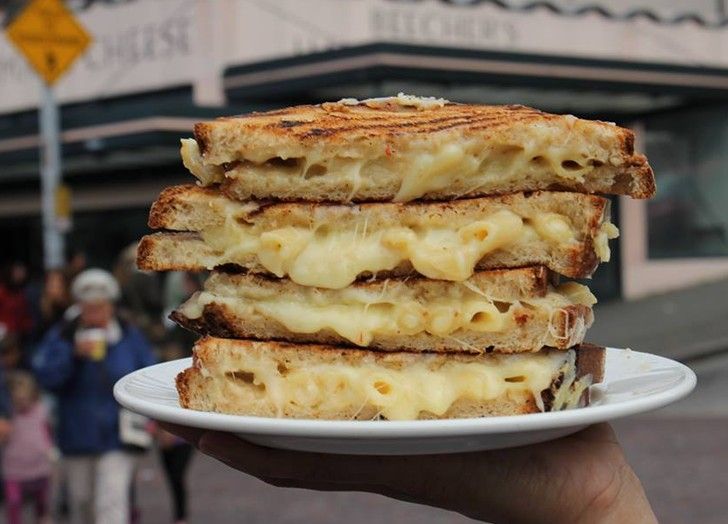 Grilled Cheese at Beecher's Handmade Cheese
If you looked up grilled cheese in the dictionary, this would be it: Golden crust on the outside and warm, stringy melted goodness on the inside. Plus, the cheese is so fresh, you can actually pull up a stool and watch it being made as you chow down.
1600 Pike Pl.; 206-956-1964 or beechershandmadecheese.com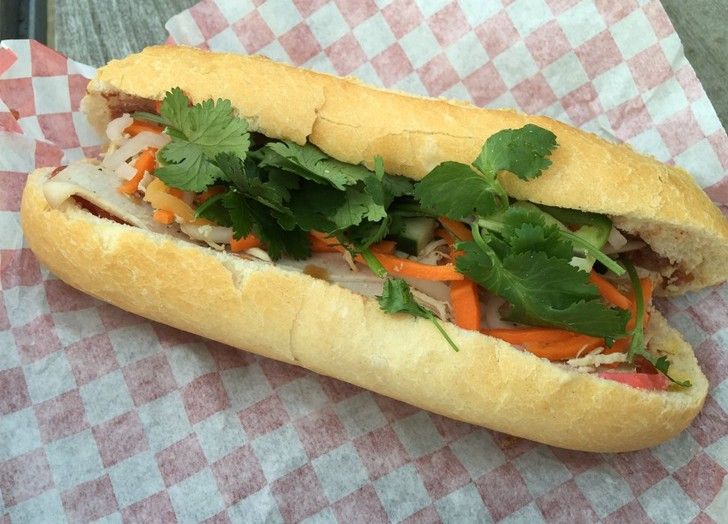 Bánh Mì at Q Café and Bakery
There are excellent Banh Mi all over Seattle, and the secret is always in the crusty baguettes, almost all of which come from one place—Q Bakery. We recommend cutting out the middleman and heading straight there for your sandwich. It doesn't get any fresher, people.
3818 S. Graham St.; 206-725-9193 or facebook.com/pages/Q-Bakery-Sandwiches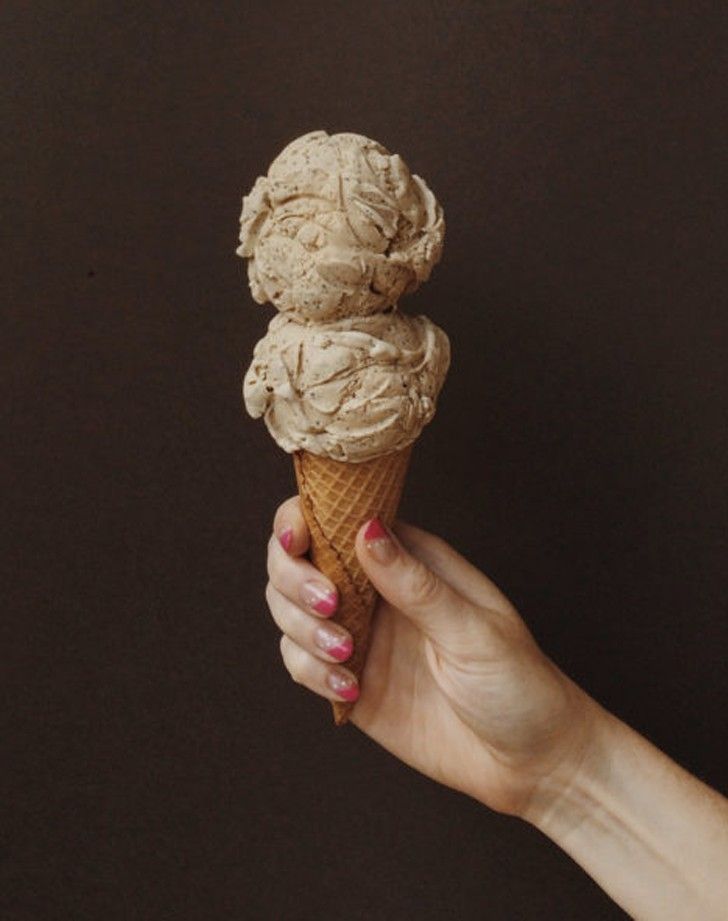 Stumptown Coffee Ice Cream at Molly Moon's Homemade Ice Cream
Hey, we had to get some locally roasted, organic, fair-trade coffee on this list somewhere. When it comes to coffee ice cream, trust us (and the lines that are perpetually out the door): Molly Moon's is the place.
Multiple locations in Seattle; 206-547-5105 or mollymoon.com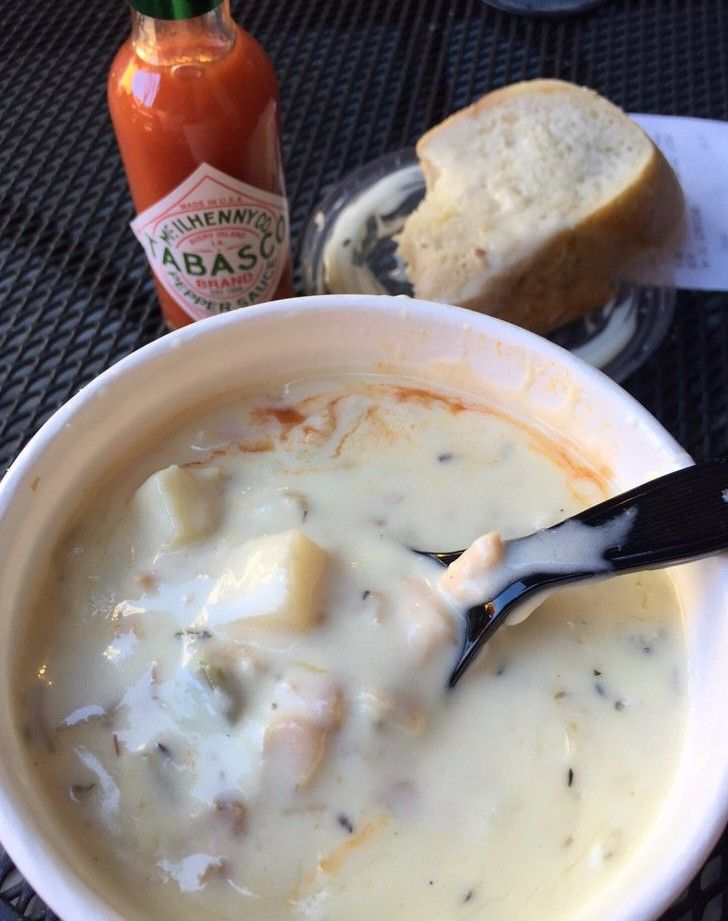 Market Chowder at Pike Place Chowder
You can't go wrong with any of the standard chowders at this Pike Place Market favorite. But for the freshest possible flavors, go for the Market Chowder, which is the chef's choice of whatever was caught that day.
1530 Post Alley; 206-267-2537 or pikeplacechowder.com
Pad Thai at Little Uncle
A far cry from the gummy tangles of noodles that we're used to getting with our standard Thai takeout orders. These are the real deal—toothsome and flavorful, and served with peanuts, roasted chiles, and palm sugar, just like on the streets of Chiang Mai.
1523 E. Madison St., Ste 101; 206-549-6507 or littleuncleseattle.com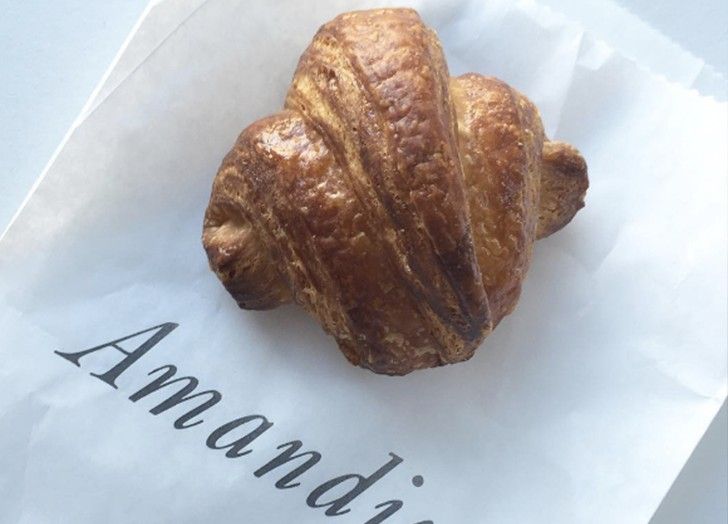 Pistachio Croissant at Amandine Bakeshop
This sophisticated little French bakery has some of our favorite macarons (in fancy-pants flavors like yuzu and blood orange) and a perfectly crackly pistachio croissant.
1424 11th Ave.; 206-948-2097 or amandineseattle.com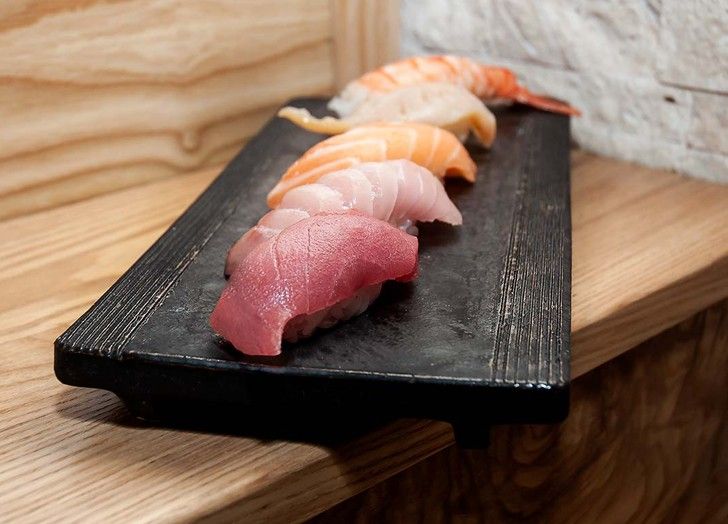 Salmon Nigiri at Sushi Kashiba
As most sushi nerds know, the only way to go is ordering omakase— the chef's tasting menu. But if you're going à la carte, don't miss the nigiri made from locally caught sockeye salmon.
86 Pine St. #1, 206-441-8844 or sushikashiba.com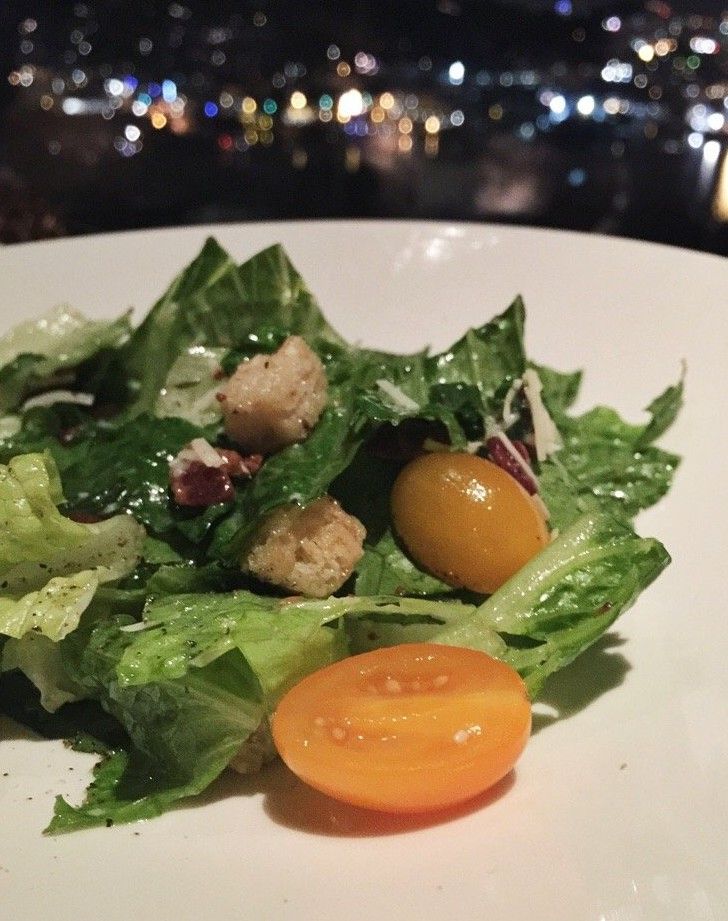 Canlis Salad at Canlis
Since 1950, Canlis has been Seattle's most iconic and revered fine-dining restaurant. Set high in the hills in a gorgeous mid-century modern house (we'd kill for those views), it's a dream dinner location. For 65 years, the eight-course tasting menu has started with the same salad—romaine, bacon, oregano, Parmesan, mint, croutons and the most addictive dressing we've ever had. Swoon.
2576 Aurora Ave. N.; 206-283-3313 or canlis.com
This article was from PureWow and was legally licensed through the NewsCred publisher network.
When and where possible, we are working to repatriate travelers who are stranded abroad in the wake of the COVID-19 crisis. Our teams are working closely with government officials here in the U.S. as well as in other countries where flying has been restricted to gain the necessary approvals to operate service. In regions where government actions have barred international flying, we have coordinated with the the U.S. State Department and local government officials to re-instate some flights. Additionally, we have been operating several extra flights to countries in Central America and South America as we continue to play a role in connecting people and uniting the world.
We have operated more than 85 repatriation flights from Panama City, Guatemala City, Quito, Lima, San Pedro Sula, Tegucigalpa and Roatan, bringing nearly 12,000 people home. We will continue working with government officials to operate extra flights to Houston from Quito, San Pedro Sula, Tegucigalpa and from Lima to Washington Dulles and beginning April 5, we will begin operating multiple charter flights between Delhi and San Francisco. We continue to review more opportunities for flights between the United States and other countries to bring citizens home.
Video provided by the U.S. Embassy Ecuador of Americans returning home on United.

Additionally, our Customer Solutions and Recovery team is working with customers in the following markets to rebook them on flights back to the United States as capacity allows, either on our aircraft or on one of our airline partners' planes:

Quito, Ecuador
Managua, Nicaragua
Roatan, Honduras
San Pedro Sula, Honduras
Amsterdam
Brussels
Munich
Singapore
Tokyo-Haneda
Seoul, South Korea
Melbourne, Australia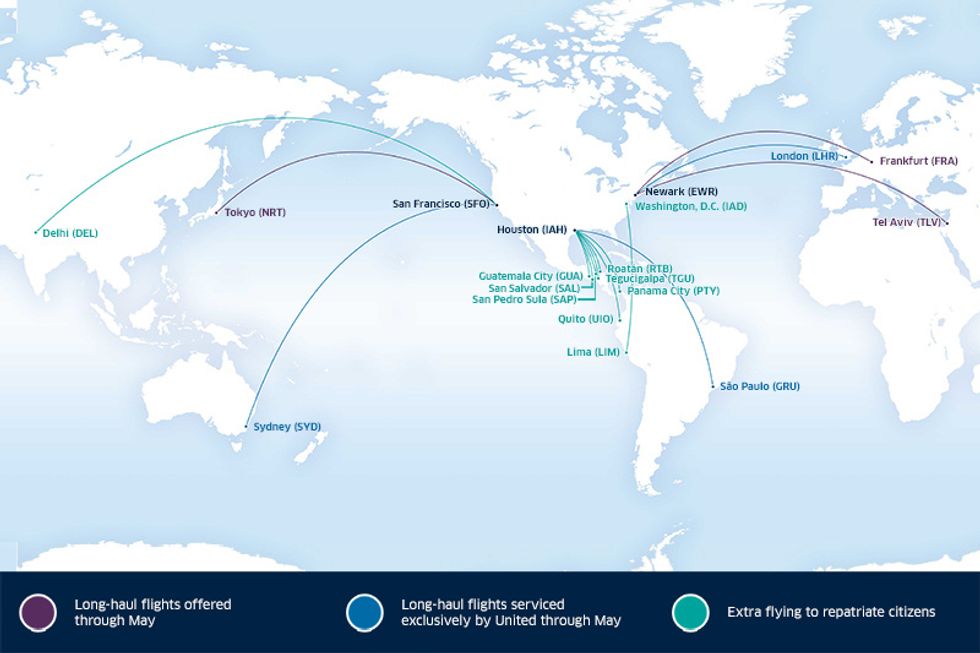 We also recently reinstated several international flights back into our schedule to support customers and essential businesses which depend on these routes. As a result, we will be the only airline to offer service between Newark/New York and London, San Francisco and Sydney, as well as Houston and São Paulo, Brazil.

Throughout these unprecedented times, we remain committed to doing what is right and fair for all of our MileagePlus® members and are pleased to share the steps we are taking to reciprocate the trust and loyalty that you have placed in United. These steps include not only Premier status updates, but also an extension of current memberships and subscriptions. The updates will happen automatically over the next few weeks — there's nothing you need to do.

The big news: If you have current 2020 Premier status, it will be extended to January 31, 2022. At a minimum, you will enjoy the same published status next year that you have today, up to and including Premier 1K®.
For the 2021 status year, United is reducing thresholds for Premier qualification by 50% for each status level, to make reaching an even higher tier easier. You'll still need a minimum of four flight segments on United or United Express®.
| | | | |
| --- | --- | --- | --- |
| 2021 status | Earn Premier qualifying flights | and PQP | … or meet a higher PQP goal |
| Silver | 6 | 2,000 | 2,500 |
| Gold | 12 | 4,000 | 5,000 |
| Platinum | 18 | 6,000 | 7,500 |
| 1K | 26 | 9,000 | 12,000 |
We're also doubling PQP for United Explorer cards and quadrupling PQP for the United Club cards.
At the same time that we're decreasing the published program's PQP requirements, via a promotion from May 1 – December 31, 2020, we're doubling (for United Explorer cards) or quadrupling (for United Club cards) the maximum number of PQP that Cardmembers can earn from card spending during 2020 to help achieve a higher level of status than you already have. More details to come later.
1K® and Platinum members, we're increasing your ability to upgrade by extending PlusPoints expiration dates by six months and expanding Skip Waitlist.
This means a six-month extension of any PlusPoints set to expire on or before January 31, 2021.
Last year we introduced Skip Waitlist on select flights as a benefit to 1K members, giving you more opportunities to confirm an upgrade request at the time of booking. This benefit will now be available for the rest of 2020 in a significantly expanded selection of long-haul international regions and will have expanded availability in 2021 as well.
We're extending all annual membership and subscription benefits by six months.
We want to make sure your benefits are still there when you're ready to start flying again. That's why we're extending purchased United Club℠ memberships purchased directly from United and purchased subscriptions for Economy Plus®, United Wi-Fi℠ and checked bags by six months. You should see this reflected in your MileagePlus account soon.
All electronic travel certificates now have 24 months to be used.
If your travel plans have been disrupted, and you have an electronic travel certificate from us for the value of your ticket, you now have two years from the date it was issued to book a new flight, as well as up to an additional 11 months to travel. This includes all currently valid and all new electronic travel certificates issued on or after April 1, 2020.
We have removed some redeposit fees for the rest of the year.
We are currently waiving all award redeposit fees for travel through end of May 2020.
We are now also waiving all redeposit fees for award ticket cancellations made more than 30 days before departure for the remainder of 2020.
Finally, we'll be making it easier to earn status in 2021 for the 2022 program year. We recognize that getting back to travel will occur at a different pace for different members. Keep an eye out for changes we will make to help you earn status in 2021 for 2022, as we'll share details later this year.
Over the years, you have placed your trust and loyalty in United, and we are honored to do the same for you. We are all in this together.
Status extension to January 31, 2022, applies to all members that met the published criteria of the MileagePlus program in 2019, status match associated with the United/Marriott Bonvoy partnership and status offered as part of a Sales nomination. Status granted from other programs and policies may not apply.
To help with the uncertainty around future travel — be it summer vacations, conferences, events and more — customers now have until April 30 to make changes to, or cancel, any travel they have booked through the end of the year without fees. This is in addition to existing waivers already in place which allow customers to change or cancel plans for travel through May 31.If you decide to cancel your flight, you can retain the value of your ticket to be applied to a new ticket without a fee. These electronic travel certificates are now valid for 24 months from the date they were issued. This includes all currently valid electronic certificates and all new ones issued on or after April 1, 2020. You might not see this policy change reflected everywhere right away – we appreciate your patience as we work to make that happen.
Eligible travelers on domestic flights and international tickets can request a refund on united.com or may call our contact centers if their flights have been severely adjusted or service to their destination suspended either due to government mandates or United schedule reductions related to COVID-19.
Certain tickets cannot be changed on united.com or the mobile app, including tickets booked through another airline (if the ticket receipt does not begin with 016). Please contact the original ticketing airline for changes.
Follow the steps below to stay up to date, change or cancel your flight.

Change your current flight:
On the united.com homepage, select "My Trips" and enter your flight information to retrieve your flight.
Select "Change flight" and then "Edit" to make the following changes:

Date of travel or destination
Add a flight
Remove a flight

Select "Continue" and choose a new flight option
Continue through booking to confirm your new flight
Note: The change fee will display as waived, but any difference in fare may apply.
Cancel your flight and rebook later:
On the united.com homepage, select "My Trips" and enter your reservation information to retrieve your flight
Select "Cancel flight"
Confirm flight cancellation
If you have future flight credit, when you return to the reservation, select "Use Future Flight Credit" to shop for new flights and apply the credit towards a new flight.
Canceling or changing an award flight:
When you select "Cancel flight," you will have the option to cancel your award reservation and redeposit the miles or to cancel your award reservation and use those miles for another trip in the future.
*We're currently experiencing heavy traffic to united.com. If you experience an error while trying to change or cancel your flight, please try again later.
Click through the slideshow below for more detailed instructions:
​Start on the United homepage: ​
User can select 'My Trips' on the homepage widget to find and retrieve their reservation.
Together, we are facing an unprecedented challenge. United Together, we rise to meet that challenge.
Check out our newest destinations
United Airlines
united
To help with uncertainty around future travel – summer vacations, conferences & more – customers have until 4/30 to make changes to, or cancel, any travel they have booked through the end of the year without fees. This is in addition to existing waivers:
uafly.co/2vmnkSk
United Airlines
united
This is what a charter flight, carrying 100% medical equipment, looks like. We've been flying millions of units of personal protective equipment (PPE) from China to help get supplies to frontline responders across the country.
#WorldHealthDay
#UnitedTogether
United Airlines
united
For 200 Australian citizens who have been stuck on cruise ships for the past few weeks, our flight crew was a welcome sight. We operated a special charter flight from SFO - MEL on Sunday night, reuniting these travelers with their home and their families.
#UnitedTogether
👏💙
United Airlines
united
We're extending current MileagePlus Premier status levels to January 31, 2022 and lowering thresholds for status to help you reach an even higher tier. Learn more about the other steps we're taking, like extending PlusPoints, to thank you for your loyalty:
uafly.co/2xVfvnm
United Airlines
united
If your travel plans have been disrupted, and you have an electronic travel certificate for the value of your ticket, you now have two years from the date it was issued to book a new flight + up to an additional 11 months to travel. Learn more:
uafly.co/2RbdgDq
We Are United
weareunited
Shoutout to our operations team, who are working to properly park, maintain and store many aircraft in the
#BeingUnited
fleet. These aircraft are being housed across our seven hubs, maintenance facilities in CLE and MCO as well as at offsite facilities in New Mexico and Arizona.
We Are United
weareunited
Tomorrow, Oscar and Scott will host a companywide town hall to discuss the latest developments in managing the effects of the coronavirus (COVID-19). You can join the livestream event at 1:20 p.m. CT here:
uafly.co/39AV25m
Watch our most popular videos
A happy, Hollywood ending
This is the story of Jason and Shantel. You see, Jason and Shantel love each other very much. They also love traveling and they love the classic Adam Sandler film, The Wedding Singer.
It all began when Jason reached out to United's social media team, hoping for assistance with his upcoming plan to propose. Some phone calls and one borrowed guitar later, the stage was set for Jason. Put all that together, mix in some helpful United employees and, voila, you have a truly memorable marriage proposal. Congratulations to this fun-loving and happy couple, and here's to many more years of making beautiful music together.
A big thank you to Chicago-based flight attendants Donna W., Marie M., Karen J. and Mark K. for making this proposal come to life.
Copyright © 2020 United Airlines, Inc.
All rights reserved.
Indicates an external site that may or may not meet accessibility guidelines.
Scroll to top
Scroll to top