Three Perfect Days: Seoul
Story by: Leslie Patrick Moore | Photography by: Marco Argüello | Hemispheres November 2016
Since the Korean War ended in 1953, South Korea has undertaken an unrelenting drive toward modernization, nowhere more so than in its capital. The fifth-largest metropolitan area on Earth, Seoul is buzzing with energy and ambition, epitomized as much by the near-universal wireless access as by the brand-new Lotte World Tower, the planet's fifth-tallest building. And yet, despite the frenetic pace of change, the city has not lost its sense of history, thanks to its many ancient temples, traditional houses, and tranquil palace gardens. Indeed, it's the ever-shifting swirl of the old and the new that makes Seoul such an intriguing, enchanting place to be.

In which Leslie fails chopsticks 101, joins the k-beauty craze, and loses a Korean drinking game
A cough jolts me awake. "Who's in my room?" I think. Then, "Why am I on the floor?" It takes a moment to remember I'm staying at Secret Retreats Rak Ko Jae, a boutique hotel set in a 130-year-old hanok, a traditional type of wooden house that's still common throughout Seoul. I shift on my floor mat, lifting my head from the seed-filled headrest I gamely chose over a fluffy pillow, and look out through the papery window shade. Outside, I see wooden decks, a tranquil courtyard dotted with pine trees and huge brown kimchi pots, and the source of the cough, a smiling woman who shuffles in with my breakfast of eggs and bacon.
After my meal, I take the short stroll to nearby Gyeongbokgung, the largest of Seoul's five palaces, arriving just in time to watch the changing of the royal guard. Brandishing pikes and colorful shields, the bearded guards march past the imposing stone gate, Bugaksan Mountain rising darkly in the distance. After the ceremony, I meet Young Sun Nam, a guide with the Korea Tourism Organization. Young Sun tells me that the palace was built in 1395 during the Joseon Dynasty but has since been destroyed several times by aggressors (more than once by the Japanese, who ended Korea's imperial period when they annexed the country in 1910). We walk through the outer courtyards and into the palace complex through a series of diminishing gates, each topped with a curving dancheong roof, elaborately painted in burnt reds and pale greens. At one gate, a weathered ticket collector mumbles something, then bursts out laughing. "He said we're looking really hot," Young Sun tells me afterward, "and this is only the second gate."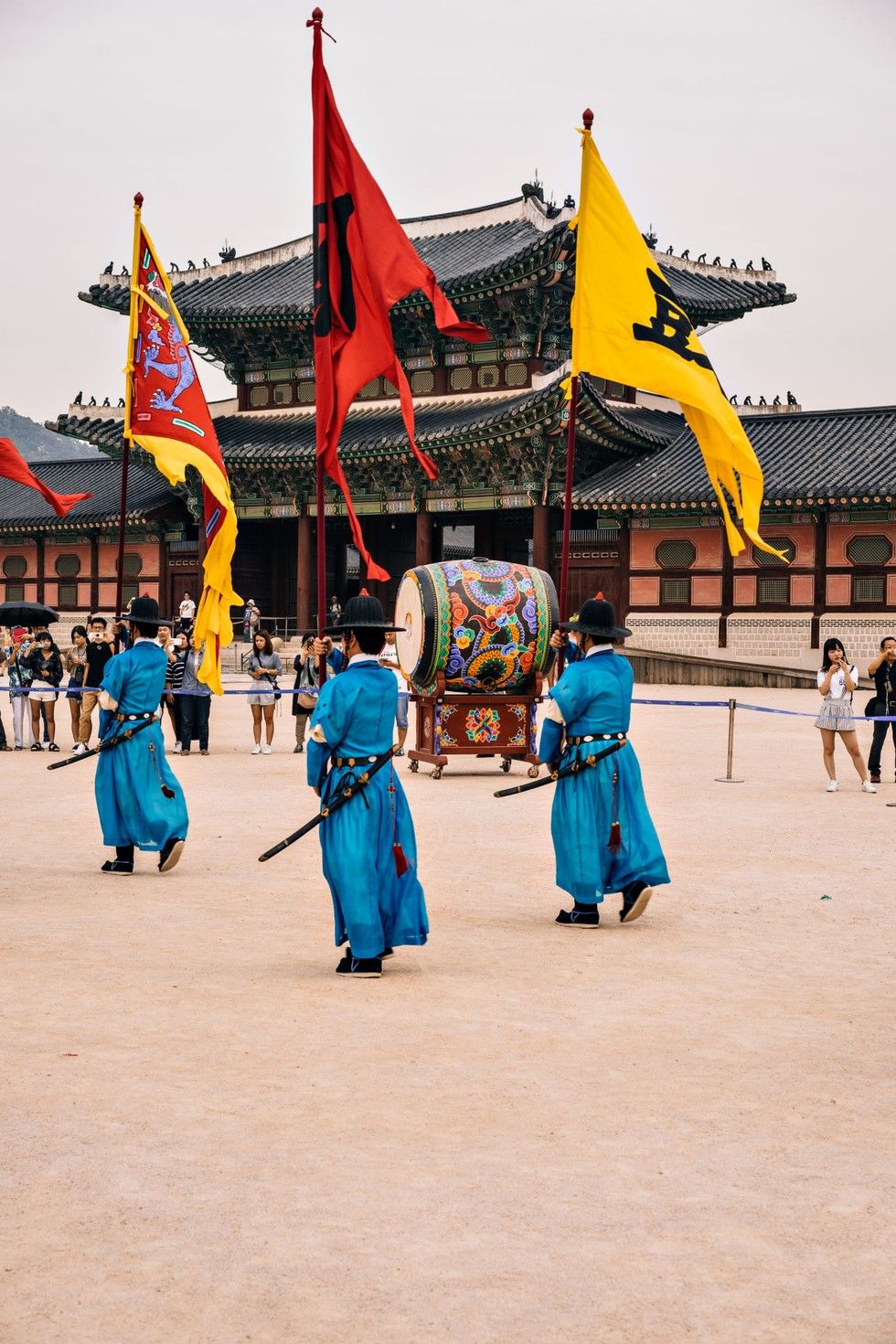 The royal guard at Gyeongbokgung Palace; opening spread: women in hanbok dresses at the palace
Indeed, it is uncommonly hot today, and I wonder why so many women are wearing hanboks, high-waisted, floor-dusting dresses that date back to the 14th century. But for the sneakers visible beneath the colorful skirts, I could have stepped back in time. A teenage girl tells me she's renting hers by the hour. "You must try," she says, perspiration sparkling on her forehead. "It's actually very comfortable in the hot weather." I smile and shake my head, fanning my face with the palace visitor's brochure.

Young Sun and I continue on, wandering through clusters of buildings bristling with dragons, pigs, and monkeys, supposedly Buddhist messengers sent to protect the royal family. Queen Inhyeon's quarters are tucked away in the back, the elegant painted doors of the inner chamber opening onto a tiered garden. "This is the crying garden," Young Sun says. "The queen cried because she wasn't allowed to be jealous, even though she had to raise the children of the concubines." I may cry too if I don't find an air conditioner soon.
After a quick spin through the National Folk Museum of Korea—a pagoda-topped structure on the palace grounds that houses thousands of cultural artifacts, ranging from shards of ancient pottery to photographs from the Japanese occupation in the first half of the 20th century—we catch a cab to Myeong-dong, Seoul's buzziest shopping district, for a more modern cultural experience. The shoppers here are packed in shoulder to shoulder, buying everything from foot-tall ice cream cones to Obama-themed socks, and it takes 15 minutes of squeezing and sliding to reach Myeong-dong Kyoja, a no-frills eatery known for its bibimkuksu, a traditional dish of noodles with sesame oil and spicy pepper paste. Sitting at a stark wooden table, I watch as diners move flailing noodles from bowl to lip with silvery flashes of chopsticks. My sticks are slippery with steam and oil, and when it becomes apparent I might starve, Young Sun conjures up a fork.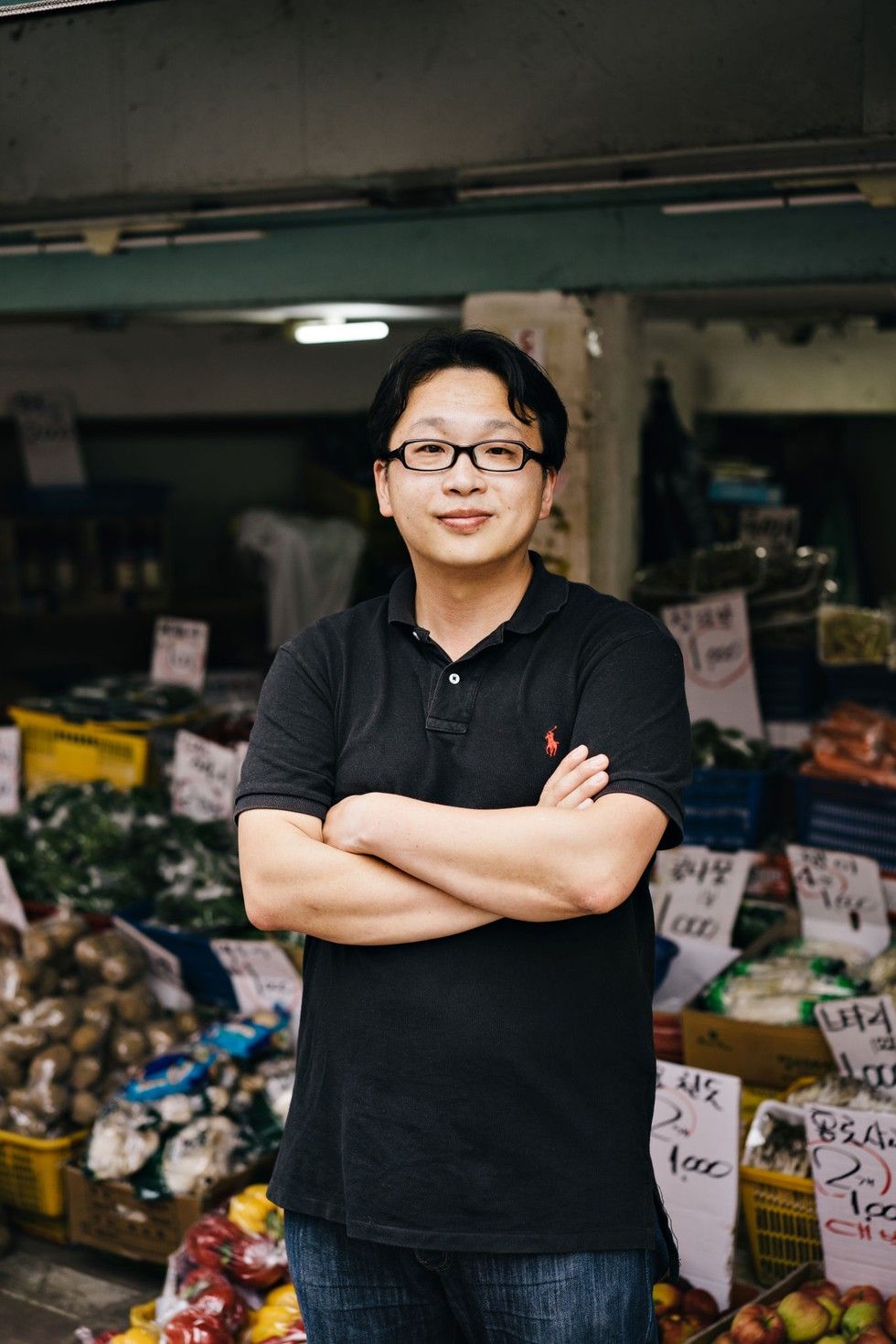 Daniel Gray, President, Delectable Travels
My next cross-cultural challenge is to decide which of Myeong-dong's many K-Beauty stores I'll be entrusting my skin to. I settle on Olive Young—the Sephora of South Korea, according to Young Sun—where a saleswoman inspects my face with an expression of pity. "N.M.F. Aquaring Ampoule Mask Rex," she says, bowing as she hands me a sheet mask. I have no idea what that means, but I pay up and slip the mask into my purse, hoping I'll remember to put it on before bed.

At nearby Anguk subway station, I meet Korean-American Daniel Gray, owner of food tour outfit Delectable Travels. We grab iced coffees at one of Seoul's omnipresent cafés, and Daniel provides a primer on the history of Korean cuisine. "Traditionally, average Koreans didn't eat a big variety of food because the best was reserved for the royal court," he says. "For a long time, there was a big barrier because the taste [of high cuisine] was so strong, but now it's the fighting between all the different flavors that Koreans really love."
A couple of trains later we arrive in Hapjeong-dong, a formerly rundown riverside neighborhood in western Seoul that now buzzes with bars and restaurants. We meet up with a few more tour-takers, then head for the famed Korean barbecue joint Seo-Seo Galbi, where the staff greets us with a synchronized bow before offering chilled emerald bottles of the country's favorite liquor, soju. "Gun-bae," Daniel says, Korean for "cheers," then downs his shot.
"Meat was a luxury in Korea 20 or 30 years ago. People would dress in their Sunday best and drive out to the countryside to eat at restaurants called gardens, then sit around with a toothpick in their mouth to show off. Eating beef was such a special thing, but now it's become mainstream." —Daniel Gray
After that first clink, things happen fast. Galbi, beef on-the-bone, sizzles on a central grill as the table heaves beneath an ever-increasing selection of sides—kimchi, pickled radishes, bean paste—delivered by ostentatiously polite waiters. Daniel uses giant scissors to cut the meat into bite-size bits, while I clumsily fumble garlic toward the grill with my chopsticks. "This garlic has a bite," Daniel warns. "Vampires don't do well in Korea." He's right, and I regret popping the entire clove into my mouth at once. Luckily, soju is the perfect salve.
Our next stop is Mangwon Market, where we try pan-fried jeon pancakes and sticky rice doughnuts called chapssal. Mangwon isn't Seoul's glitziest shopping destination, but it's where locals go to buy things like kitchen sponges and ingredients for the night's dinner. The din is deafening, and every square inch is taken up with vendors hawking miniature crabs, dried turnips, sesame leaves, and just about anything else you can imagine. I'm particularly intrigued by a stall that sells rice cakes shot from a machine at warp speed, like clay pigeons. We finish the tour at one of Korea's 36,000-plus fried chicken joints—a figure that's about the same as the number of McDonald's restaurants globally. While waiting, Daniel leads our little group in lively Korean drinking games that involve a lot of clapping and counting. My mind's addled by the heat and soju, so I lose repeatedly, which means I drink repeatedly. It's a vicious cycle.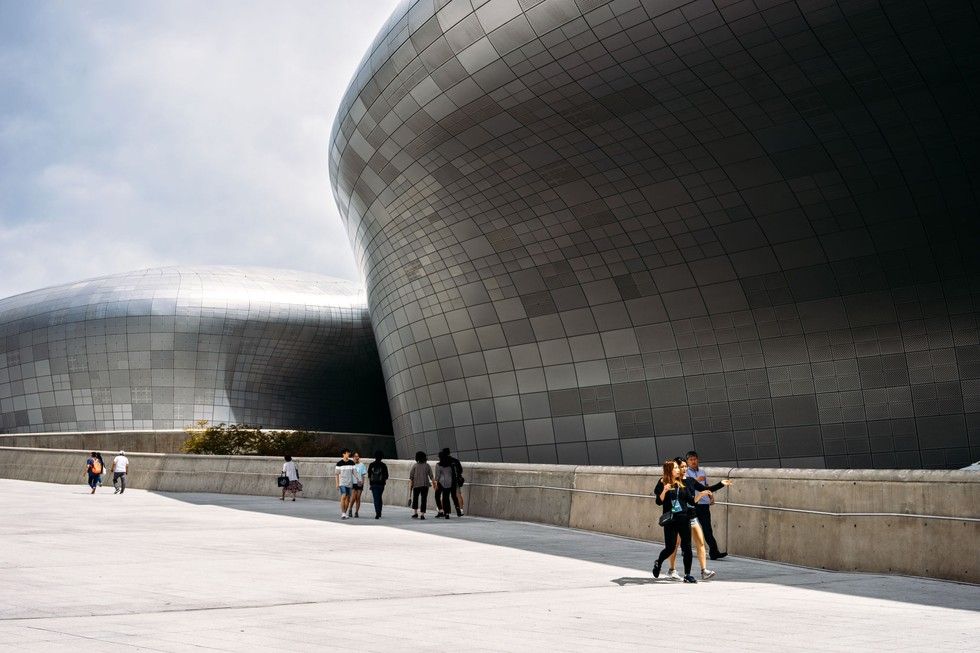 The Zaha Hadid–designed Dongdaemun Design Plaza
Somewhat woozily, I check into the glossy, hyper-modern Conrad Seoul, in the city's main financial district, Yeoeuido, which takes up a large island in the Han River, Seoul's version of the Seine. Before bed I head up to the 37 Grill & Bar, where I sip a Tanqueray and tonic nightcap and watch the blinking lights atop the rocketlike N Seoul Tower. Back in my room, there's a jar of tiny candy letters that I munch on while applying the facial mask I bought earlier. The mask is cold to the touch and a bit slimy, and it takes a few moments to properly align the eye, nose, and mouth holes. When I spot my reflection in the mirror, I instantly think of Halloween. This is the last thing I remember.


In which Leslie snaps selfies with an actress, dons a batting helmet, and loses her voice at a karaoke bar
Overly moisturized and sticky-mouthed, I decide to start the day with a dip in the Conrad's 8th-floor indoor pool, only to find a cluster of women bopping along to K-Pop in a water aerobics class. So I skip the healthful bopping in favor of a quiet bath in my room. Breakfast is back up on the 37th floor, where I consume ample quantities of pan-fried mandu, beef dumplings that come with spicy soy sauce, while watching water-skiers create sparkling silver stripes on the river far below.
I'm spending the rest of the morning at Siloam Fire Pot Sauna, a traditional jjimjilbang bathhouse back across the river in Jung-gu. Immediately, I am faced with a dilemma: Do I start in the ice room? The jade room? The salt room? I decide to stew in one of the hot pools. I feel a bit out of place as the lone oversize foreigner amid the little old local women wearing towels on their heads, but I close my eyes and focus on the healing qualities of the natural germanium water lapping at my chin.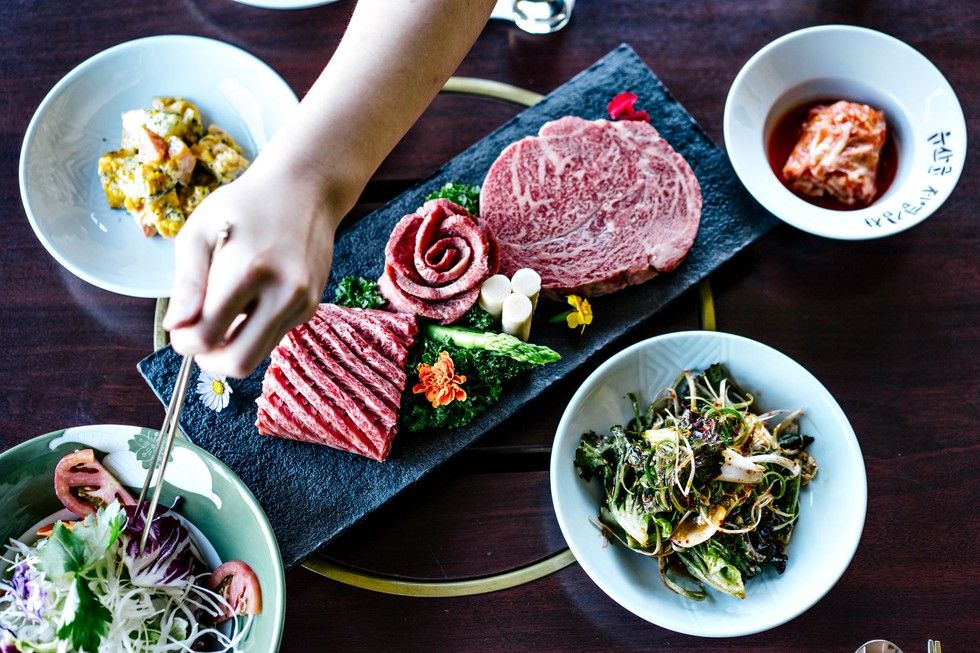 Byeokje Galbi's marbled hanwoo beef
I end my treatment with a remarkably vigorous body scrub, then zip off to check into the Four Seasons Hotel Seoul, an unremittingly luxurious property that opened late last year in the Central Business District. The cavernous lobby leaves me momentarily dumbstruck, but I snap out of it when I remember I have an appointment across the city, in the south-eastern residential district of Songpa-gu.

From the window of my cab, I spy what looks like an alien spacecraft that has landed in the middle of the city, but it turns out to be the Zaha Hadid–designed Dongdaemun Design Plaza, an innovative venue housing galleries and concert halls. While I'm pondering the consequences of an extraterrestrial invasion, my cabbie announces that we've arrived at Byeokje Galbi, a wood-and-glass-paneled restaurant known for its highly marbled hanwoo beef.
Waiting for me is Seoul native Hyun Ah Han, a poised starlet with coiffed brown hair and a wide smile. As I scan the menu, the actress launches into a soliloquy about Korean beauty—of which she is a particularly fine example. "Korean women are known for having nice skin," she says. "We have high quality beauty products in Korea, but we also eat a lot of green food, and we have good weather."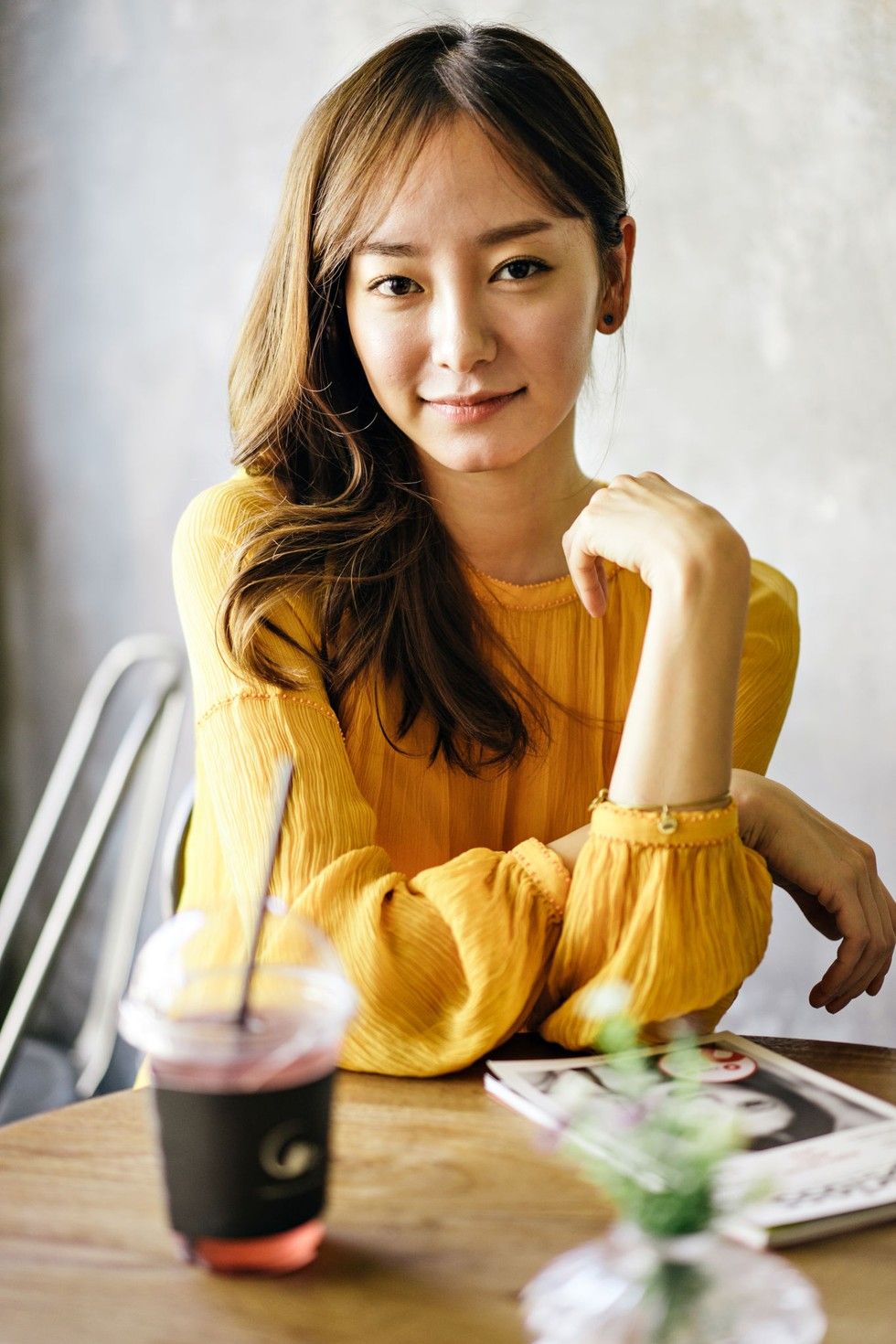 Hyun Ah Han, actress
I've had the rejuvenating face mask, but based on "beefmaster" chef Won Suk Yoon's rundown of the menu, my lunch isn't going to be very green. I order a dish with a name that translates to "char-grilled chef's special assorted Korean prime beef steaks with sea salt," which comes with sides of thick bokki noodles, pungent kimchi, and yellow root vegetables (good for digestion, the beefmaster tells me).

After lunch, Hyun Ah takes me to Garosugil, the most popular shopping spot in Gangnam, the district immortalized by the K-Popster Psy. The name Gangnam means "south of the river," but many Seoulites refer to it as "Beverly Hills," due to its profusion of high-end retailers and pocketbook-size dogs. On tree-lined streets, fashionable young women totter about on vertiginous heels, flitting in and out of shops with names like Skin Food. We stop at chic café C27 Cheesecake and Coffee, where a sign reads: "A-musement park for women." I probe Hyun Ah about it. "It's because the light is good and the cake is good. It's perfect for taking selfies, which is what Korean girls do these days."
"One of my favorite things to do is to see the night view of Seoul from the mountains or from the top of N Seoul Tower. I suggest it to everyone because it's such a unique perspective of the city." —Hyun Ah Han
As we nibble photogenic slices of green-tea cheesecake, Hyun Ah outlines the historical roots of local fashion tastes. "We are a Confucian society, so we have always followed our elders, which in the past used to be royalty," she says. "Now, celebrities are like the new royalty, and Koreans will buy a shade of red lipstick or an off-the-shoulder top if their favorite celebrity is wearing it." She confesses she would like to become an "it" actress responsible for starting such trends, which doesn't seem like a stretch to me.
I say good-bye to Hyun Ah and make a dash to nearby Jamsil Baseball Stadium, arriving well into the first inning of a game between the LG Twins and KT Wiz, rival members of the 10-team KBO, the country's highest league. At the ticket booth, a woman produces a rapid burst of Korean accompanied by hand motions that resemble a flapping bird. I shrug, and the bird sighs, then calls over a baby-faced guard to help her handle the American woman. "You must wear helmet," he says in adorably broken English. "Follow me."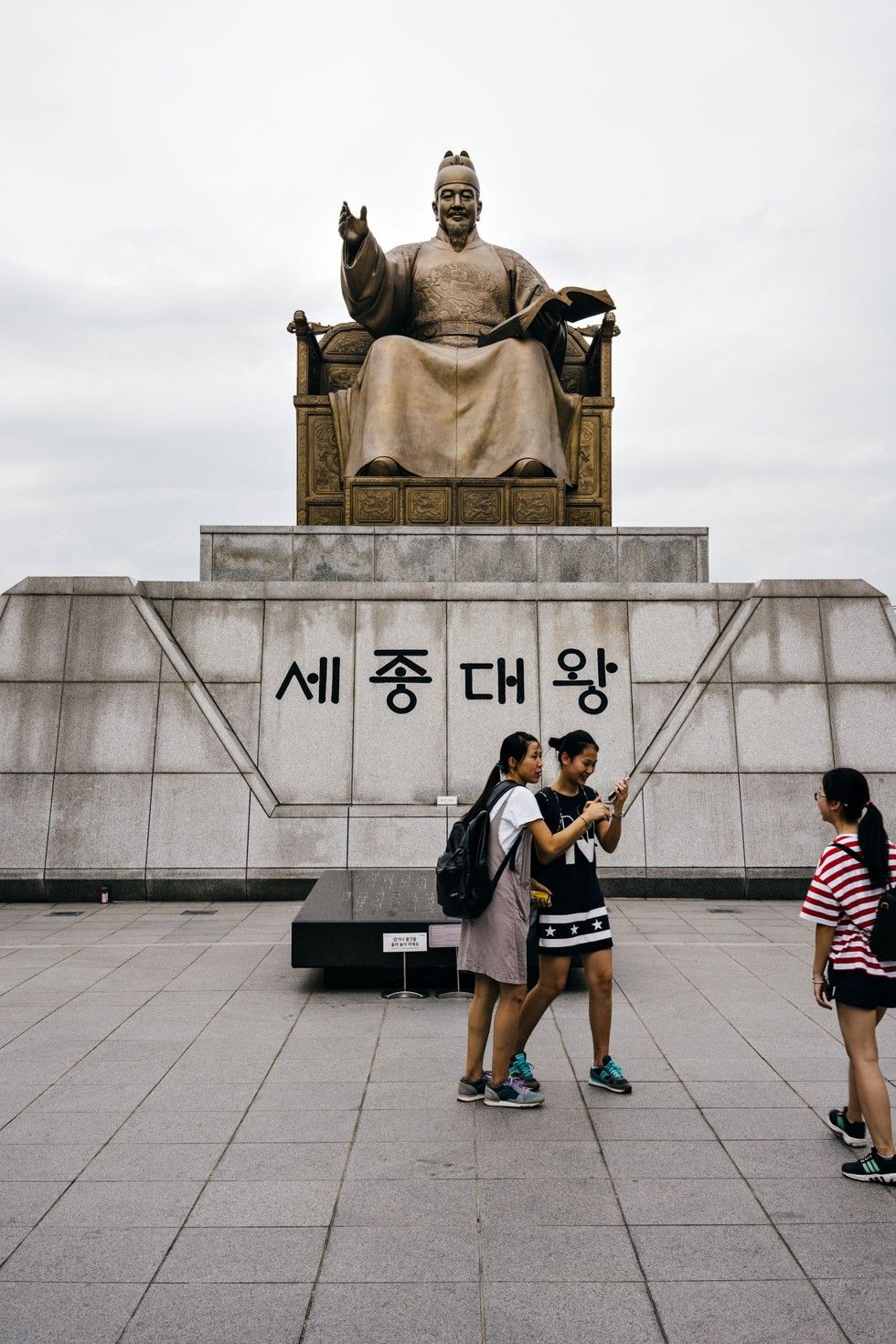 A statue of King Sejong at Gwanghwamun Plaza, outside the main gate of Gyeongbokgung Palace
At a nearby counter, I'm instructed to hand over my driver's license as collateral for the battered black batting helmet they insist I wear because I'm sitting in the "exciting" section. I put it on and find my exciting seat, where I notice that the only other helmeted fan is a 5-year-old boy. I grab a beer and watch the game, trying not to think about the countless sweaty heads that have donned this piece of plastic. Fans around me cheer demurely as the hometown Twins hit two home runs in a row, then they continue munching on dried squid—the Korean version of ballgame popcorn. At the end of a 10-4 Twins victory, I return my helmet and head to the Sports Complex subway stop.

I exit the subway back across the river at City Hall, a grand municipal building dating from 1926 that's now dwarfed by the Space-Age glass extension hovering behind it. I walk past a jazz band that's singing in Spanish, then pop into the popular chain restaurant Bonjuk for a late dinner. Juk is a rice porridge traditionally served to the elderly, the infirm, and babies. I order a version with mixed vegetables, served with a side of kimchi, naturally.
I finish the night by meeting one of the couples from last night's food tour (he is from Slovakia, she from New York City) at Luxury Su Noraebang, a karaoke bar in the clubby Hongdae neighborhood. We immediately set about mangling the most popular karaoke song in Seoul, "Let It Go" from Frozen. "I won't have a voice tomorrow," my Slovak friend croaks. Later, I ask him what his favorite thing about Seoul has been so far. "It's either this or eating kimchi," he replies. I can't argue.

In which Leslie eats silkworm larvae, listens to a gargling artist, and takes a cocktail cruise with her former student
The windows in my plush purple-and-gray room at the Four Seasons overlook Gyeongbokgung Palace, allowing me an encore viewing of the changing of the guard. Beyond the compound, I spot the sloping roof of the Blue House, home to President Geun Hye Park. It's pretty far off, but I offer a small bow, just in case, before I head to breakfast at Boccalino, a bright, Milan-inspired restaurant that overlooks commuters hustling to work below. There's a Western-style buffet, but the Korean menu of ginseng salad, grilled mackerel, and baechu kimchi is too good to resist.
Walking down the broad and busy avenue Sejong-daero, I spot a large bronze statue of Sejong the Great, the 15th-century monarch who created Korea's modern alphabet. Not far from here is Cheonggyecheon, a man-made stream that flows for seven miles through the gleaming office blocks of central Seoul. Lost in appreciation of a waterfall, I almost step on a white miniature poodle in a bumblebee outfit, then notice another pup high-stepping down the sidewalk in shiny pink shoes. Apparently humans aren't the only stylish residents in South Korea's capital.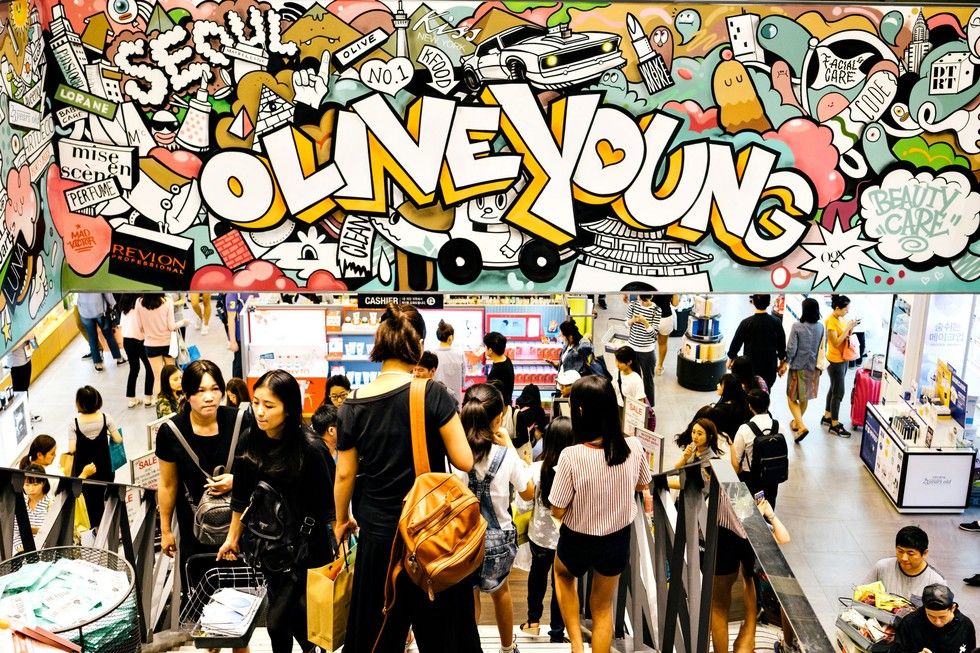 Shoppers at Olive Young, "the Sephora of South Korea"
After soaking my tired feet in the stream, I continue on to Insa-dong, a traditional neighborhood in Jongno characterized by small alleys, tea rooms, and impossibly quaint hanok houses. The main drag, Insadong-gil, is chock-a-block with antique shops and chichi boutiques, but the real attraction is its street food, which includes swirling cauldrons of beondegi (boiled silkworm pupae). The plump, wormy niblets aren't my idea of a hearty snack, but I decide to try one. The vendor, a short woman in a very large hat, laughs uproariously as I steel myself for a bite. The earthy taste isn't exactly unpleasant, but the texture (let's call it "bursting") is. "Ha ha!" the vendor says. "Ho ho!"

Now that I've begun to expand my gastronomic horizons, I'm ready to meet Derek Iwanuk, a Canadian expat and travel blogger who wrote the guidebook Itaewon Eats: Where the World Meets to Eat in Seoul. Derek reckons that the local food scene is on the up, and that Itaewon-dong, the city's most international neighborhood and the subject of his book, is the center of it all. "Seven years ago, you were lucky to find a half-decent burger," he says. "Over the years, there's been a food revolution, and now there are little pockets of world cuisine."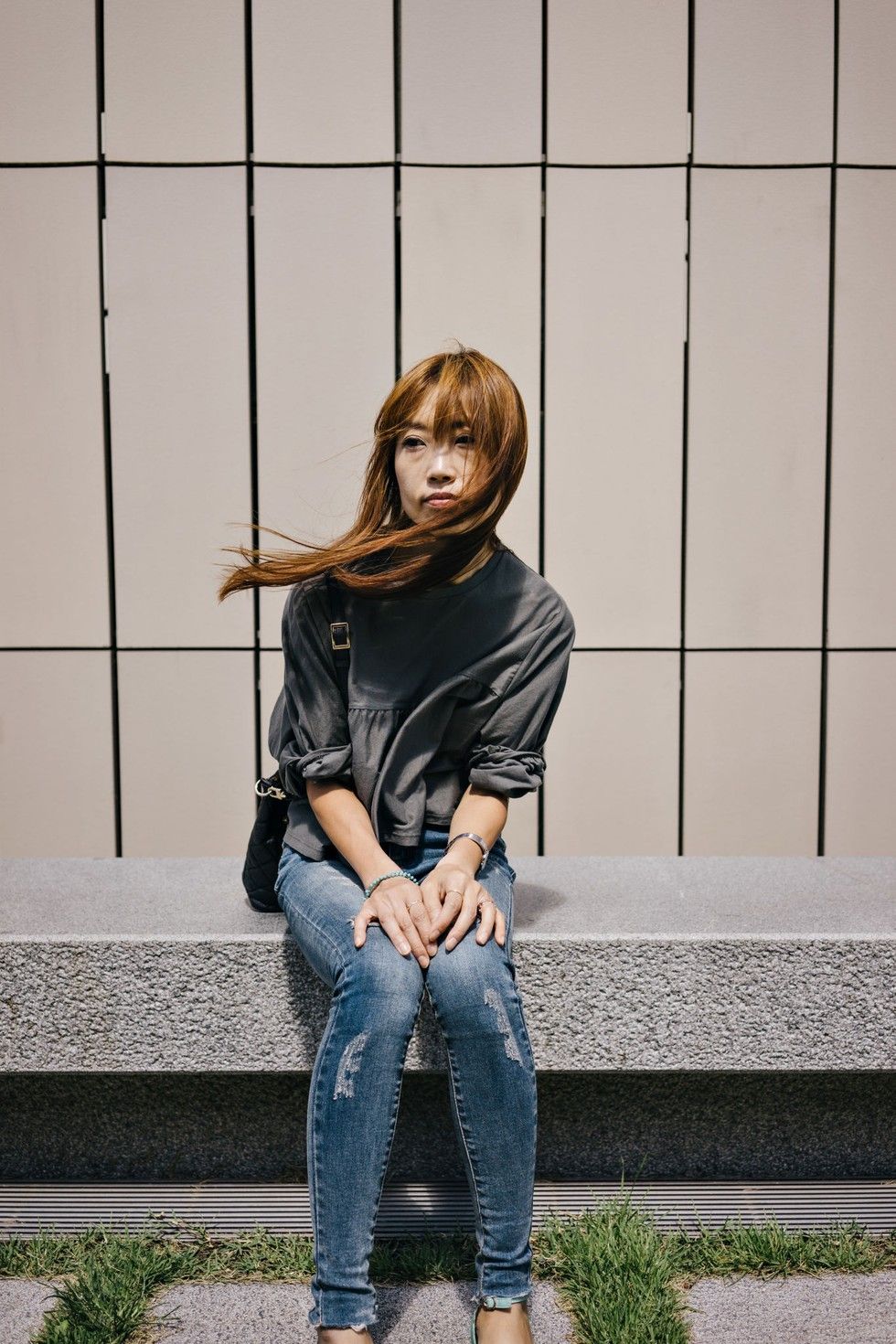 Yoon Kyung Kim, artist
One of those pockets is Coreanos Kitchen, a hip Korean-Mexican restaurant opened in 2013 by two Korean-Americans who badly missed tacos. We order fries topped with galbi, hot sauce, and cilantro, plus a couple of burritos loaded with kimchi and braised pork belly. For Derek, a meal like this speaks to Seoul's ongoing emergence as a global destination. It is, he says, a city that is vying desperately for attention.

I thank Derek for the burritos, then run through the rain to hail a cab. The car whisks me back past Gyeongbokgung and up to Samcheong-dong, a hip, gallery-rich neighborhood that's home to the National Museum of Modern and Contemporary Art. Waiting for me inside is Yoon Kyung Kim, a petite installation artist whose nose crinkles when she laughs. We browse for a while, contemplating avant-garde paintings and multimedia works, ending up at an interactive exhibit by acclaimed Korean artist Soo Ja Kim. In a vast black room, we're invited to sit around a circular table and given pieces of clay to mold into balls. I frown at an unsettling noise. "It's a recording of the artist gargling," the curator explains. "It's the artist's intention while you make the ball that the shape of your mind is visualized." I'm not sure what shape my mind is exactly, but I hope it's not the lumpy brown blob I've created. Yoon, meanwhile, has formed two balls, one grapefruit sized and the other just a grape. "This is my brain," she says, pointing to the small one.
"Koreans are becoming more open-minded to art, especially in Seoul. They're starting to see the importance of balancing life with art and to realize the reason you go to art museums and galleries is to free yourself." —Yoon Kyung Kim
Creating brains is thirsty work, so we head to the Kraze Burgers down the block to discuss art over beers. "Korean parents are usually very focused on math and English," Yoon says as we sip from frosty glasses. "They need to realize that, even if their children don't become artists, if they're exposed to art they'll become better at other subjects."
I pop back to the Four Seasons for a massage at the spa, then hit happy hour at the 28th-floor Executive Club Lounge, whose defining feature is its wraparound floor-to-ceiling windows. I sip a sauvignon blanc and watch the setting sun light up the surrounding skyscrapers—one of which is home to my dinner destination.
In the rotating n.Grill, at the top of the 775-foot N Seoul Tower, I'm led to a secluded booth with a sweeping view of the city backed by craggy hills stretching toward the North Korean border, 30-odd miles away. As a well-groomed waiter pours me a glass of pink sparkling wine, I'm greeted by Michelin-starred English chef Duncan Robertson, who moved to Seoul after meeting his Korean wife in France. I sip my bubbly and ask Duncan for his take on the food scene here.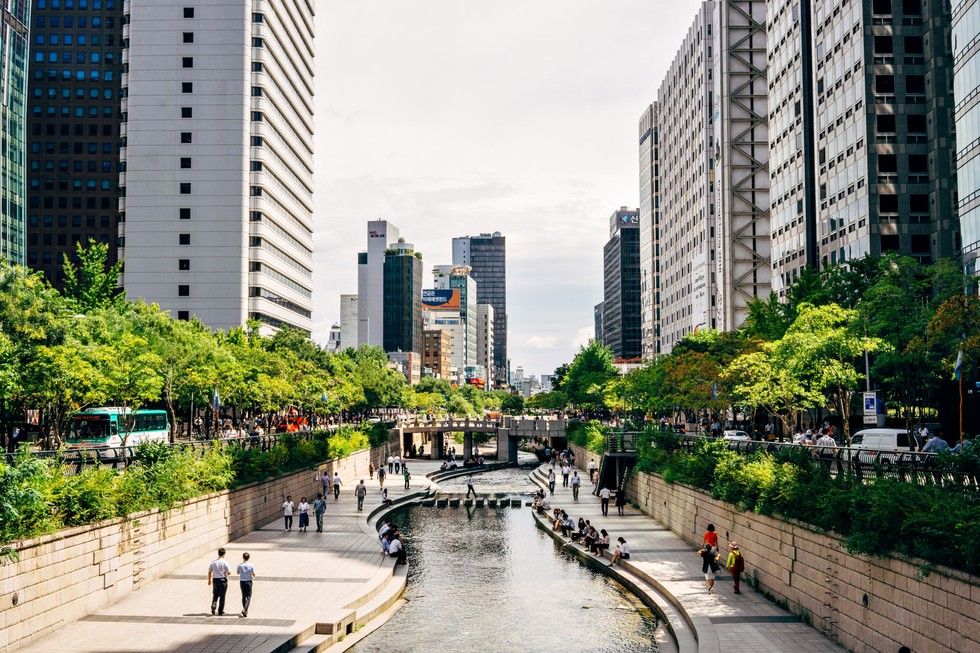 Man-made Cheonggyecheon streams through downtown Seoul
"Seoul's becoming more and more open," he says. "When I first came six years ago and baked baguette-style bread with a crusty exterior, everyone was complaining and trying to eat it with a fork and knife. Now, artisanal bakeries here are a niche market, and people are becoming very open-minded about food."

My meal begins with a parade of appetizers, including a savory parmesan soup and poached salmon topped with potato cream, basil sauce, and salmon roe. Next come three different cuts of beef, topped with grilled green chilies and buttery roasted garlic. I top it off with a passion-fruit tart and a dollop of gingery chocolate cream, then sit back with Ol' Blue Eyes crooning in the background and look out at the glinting gold facade of the 63 Building.
To end the evening, I board an E-land Cruise boat, where I meet Myo Jung Kim, an all-grown-up former middle-school student of mine from when I taught ESL here. As we head for the top-deck bar, past bubblegum-pink blossoms of faux cherry trees, I tell Myo Jung that it feels odd to be drinking with her—like I'm being a bad influence. "Don't worry, teacher," she says, ordering us a pair of fruity cocktails. "Times change."
Mexico-based writer Leslie Patrick Moore lived in South Korea for three years, during which time she spent far too much energy and money shopping for beauty products.
When the pandemic began, United Cargo knew it would be critical to utilize its fleet, network and industry-leading pharmaceutical handling processes to transport a COVID-19 vaccine when the time came.
Connecting vaccines to the world: United responds to mass distribution effort
December 22, 2020
On November 27, United Airlines became the first commercial airline to safely deliver the first batch of Pfizer and BioNTech's COVID-19 vaccine into the U.S. thanks to a coordinated effort between United's cargo, safety, technical operations, flight operations, regulatory and legal teams.
Now as the entire shipping and logistics industry bands together to widely distribute vaccines, United is leveraging all of its flights, including cargo-only and those carrying passengers, to transport millions of vaccines to destinations throughout our network, including Honolulu, Guam and Saipan – the first of any carrier to do so.
"United's cargo service has helped safely deliver many essential goods during this pandemic, but there is no shipment that gives me more personal pride than helping bring this life-saving vaccine to our communities," said Jan Krems, United Cargo President. "While we still face a long road ahead the promise of a widely distributed vaccine gives us hope that we are one step closer to putting this pandemic behind us and moving forward together toward a brighter future."
And United is shipping more than just vaccines to help during the pandemic in keeping the lines of commerce flowing and goods getting to where they need to be. Since mid-March, United has operated 9,000 cargo-only flights carrying more than 435 million pounds of cargo. By using a combination of cargo-only flights and passenger flights, United Cargo has also transported 80 million pounds of medical supplies this year.
In coordination with our shipping and logistics partners, United will continue to distribute COVID-19 treatments to destinations throughout its network. The real heroes are the scientists who created these life-saving vaccines and the frontline workers who are not only administering them, but also helping care for and tend to those suffering from this virus. United is proud to do its part in helping to get this precious cargo to the people and communities who need them, and looks forward to doing our part in the months ahead.
United Cargo responds to COVID-19 challenges, prepares for what's next

September 30, 2020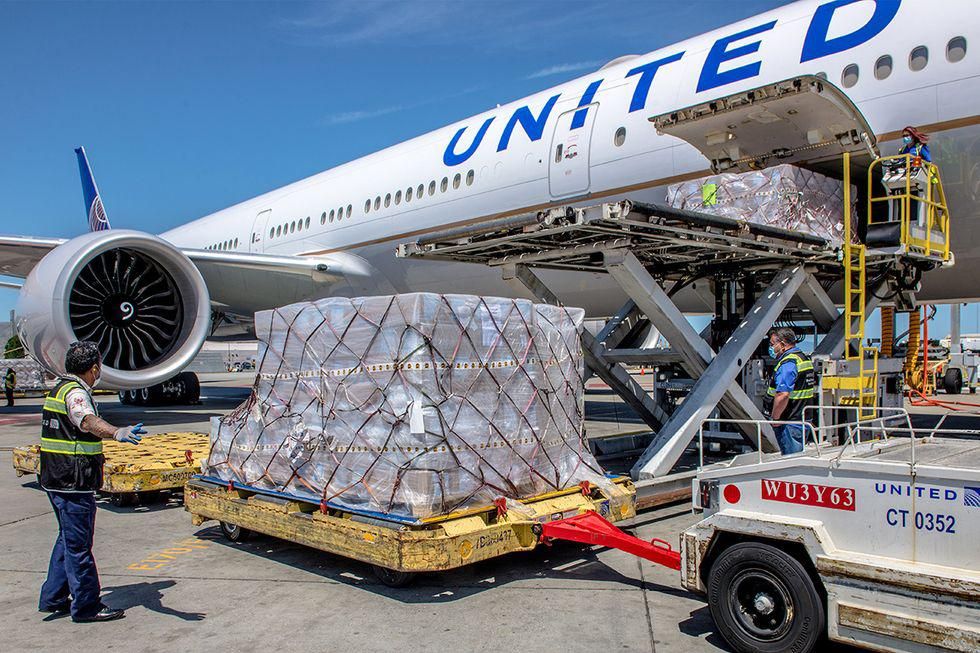 Even before the COVID-19 pandemic, United Cargo has supported a variety of customers within the healthcare industry for over 10 years. Three key solutions – TempControl, LifeGuard and QuickPak – protect the integrity of vital shipments such as precision medicine, pharmaceuticals, biologics, medical equipment and vaccines. By utilizing processes like temperature monitoring, thermodynamic management, and priority boarding and handling, United Cargo gives customers the peace of mind that their shipments will be protected throughout their journey.

With the global demand for tailored pharmaceutical solutions at an all-time high, we've made investments to help ensure we provide the most reliable air cargo options for cold chain shipping. In April this year, we became the first U.S. carrier to lease temperature-controlled shipping containers manufactured by DoKaSch Temperature Solutions. We continue to partner with state-of-the-art container providers to ensure we have options that meet our customers' ever-changing needs.
"Providing safe air cargo transport for essential shipments has been a top priority since the pandemic began. While the entire air cargo industry has had its challenges, I'm proud of how United Cargo has adapted and thrived despite a significant reduction in network capacity and supply," said United Cargo President Jan Krems. "We remain committed to helping our customers make it through the pandemic, as well as to doing everything we can to be prepared for the COVID-19 vaccine distribution when the time comes."
Our entire team continues to prioritize moving critical shipments as part of our commitment to supporting the global supply chain. We've assembled a COVID readiness task team to ensure we have the right people in place and are preparing our airports as we get ready for the industry-wide effort that comes next.
In cooperation with our partners all over the world, United Cargo has helped transport nearly 145 million pounds of medical supplies to aid in the fight against COVID-19, using a combination of cargo-only flights and passenger flig­hts. To date, United Cargo has operated more than 6,300 cargo-only flights and has transported more than 213 million pounds of cargo worldwide.
United Cargo responds to global needs, celebrates 5000th cargo-only flight

August 18, 2020
By Jan Krems, President, United Cargo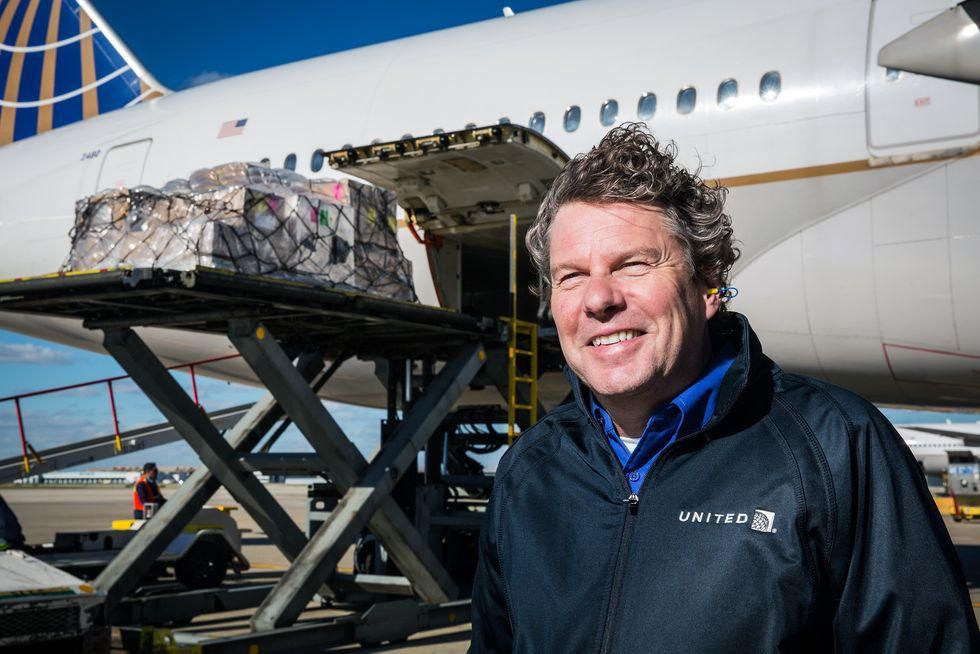 In mid-March, United took steps to manage the historic impact of COVID-19 and began flying a portion of our Boeing 777 and 787 fleets as dedicated cargo-only flights to transport air freight to and from U.S. hubs and key international business locations. More than ever, providing reliable cargo transportation was vitally important and I'm proud say our United Cargo team stepped up to support our customers.

Although we're facing the most challenging environment our industry has ever experienced, I'm very excited to celebrate a major milestone. Since March 19, United has operated over 5,000 cargo-only flights transporting nearly 170 million pounds of cargo on these flights alone. With an increased need to keep the global supply chain moving, and an even more urgent need for medical supplies, we knew we had to utilize our network capabilities and personnel to move vital shipments, such as medical kits, personal protective equipment (PPE), pharmaceuticals and medical equipment between U.S. hubs and key international destinations.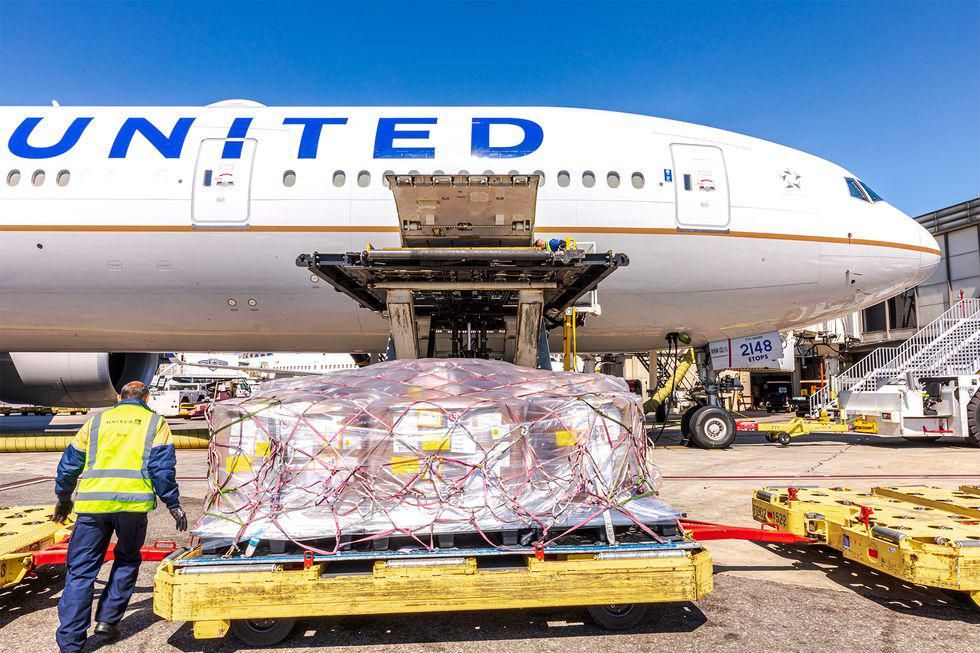 In cooperation with freight forwarders and partners all over the world, United Cargo helped transport more than 107 million pounds of medical supplies to aid in the fight against COVID-19 using a combination of cargo-only flights as well as passenger flights.

To keep military families connected, we increased the frequency of cargo-only flights between the U.S. and military bases in various parts of the world — including bases located in Guam, Kwajalein and several countries in Europe. We know how critically important it is for these families to stay connected, and I'm honored that we were able to utilize our network and our aircraft to fly nearly 3 million pounds of military supplies.
In collaboration with food-logistics company Commodity Forwarders Inc. (CFI), our cargo teams moved nearly 190,000 pounds of fresh produce to Guam for the U.S. Department of Agriculture's Coronavirus Farm Assistance Program. This new program was created to provide critical support to consumers impacted by the coronavirus pandemic.
United has played a critical role in keeping global supply chains stable during the pandemic as we deliver urgently needed goods around the world. These past few months have created challenges that I have never seen in my 30-plus years of experience working within the air cargo and freight forwarding industry. However, I'm proud of our teams for staying focused on our mission to provide high-quality service and to keep our customers connected with the goods they need most.
United Cargo and logistics partners keep critical medical shipments moving
July 02, 2020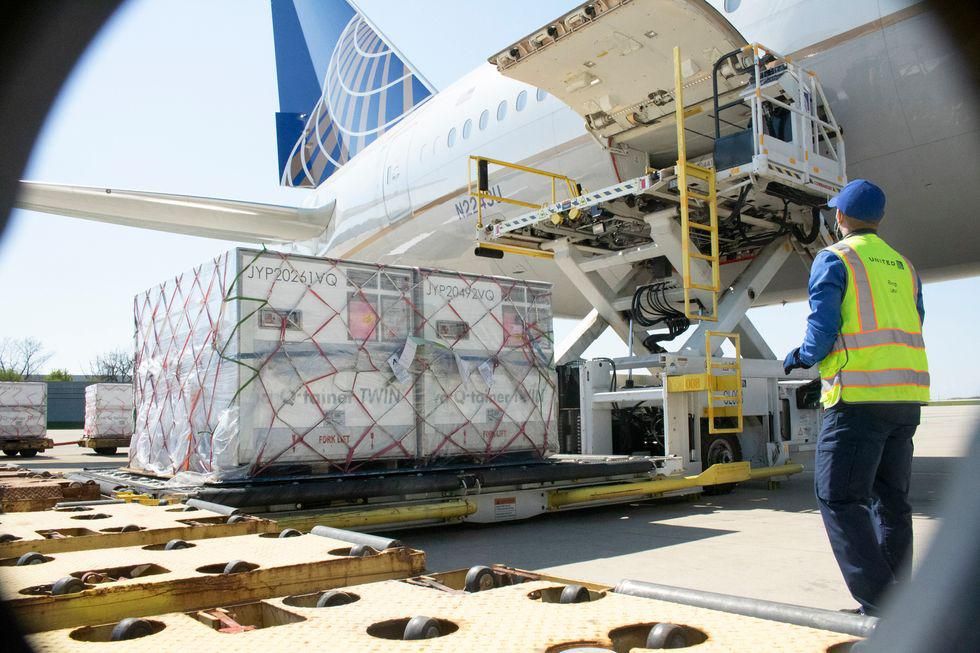 By working together and strengthening partnerships during these unprecedented times, our global community has overcome challenges and created solutions to keep the global supply chain moving. As COVID-19 continues to disrupt the shipping landscape, United and our industry partners have increasingly demonstrated our commitment to the mission of delivering critical medical supplies across the world.

United Cargo has partnered with DSV Air and Sea, a leading global logistics company, to transport important pharmaceutical materials to places all over the world. One of the items most critical during the current crisis is blood plasma.
Plasma is a fragile product that requires very careful handling. Frozen blood plasma must be kept at a very low, stable temperature of negative 20 degrees Celsius or less – no easy task considering it must be transported between trucks, warehouses and airplanes, all while moving through the climates of different countries. Fortunately, along with our well-developed operational procedures and oversight, temperature-controlled shipping containers from partners like va-Q-tec can help protect these sensitive blood plasma shipments from temperature changes.
A single TWINx shipping container from va-Q-tec can accommodate over 1,750 pounds of temperature-sensitive cargo. Every week, DSV delivers 20 TWINx containers, each one filled to capacity with human blood plasma, for loading onto a Boeing 787-9 for transport. The joint effort to move thousands of pounds of blood plasma demonstrates that despite the distance, challenges in moving temperature-sensitive cargo and COVID-19 obstacles, we continue to find creative solutions with the help of our strong partnerships.
United Cargo is proud to keep the commercial air bridges open between the U.S. and the rest of the world. Since March 19, we have operated over 3,200 cargo-only flights between six U.S. hubs and over 20 cities in Asia, Australia, Europe, South America, India, the Caribbean and the Middle East.
United further expands cargo-only operations to key international markets
June 9, 2020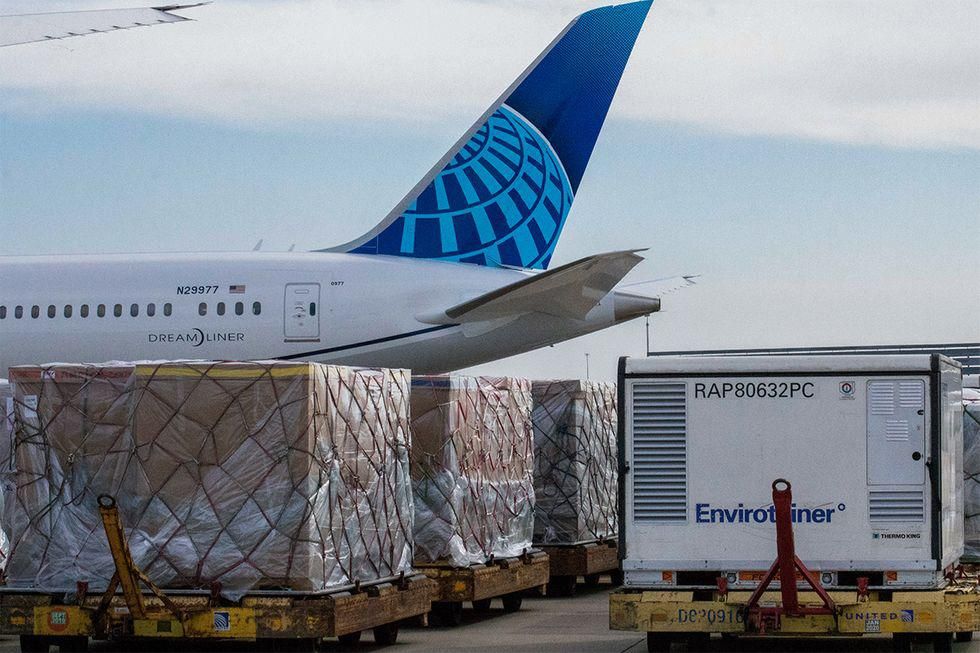 United has played a vital role in helping keep the global supply chains stable during the COVID-19 pandemic so urgently needed goods can get to the places that need them most.

In addition to current service from the U.S. to Asia, Australia, Europe, India, Latin America and the Middle East, we are proud to now offer cargo-only flights to key international markets including Dublin, Paris, Rome, Santiago and Zurich. These new routes will connect our freight customers and further extend our air cargo network throughout the world – for example connecting major pharmaceutical hubs in Europe and perishable markets in Latin America.
"Air cargo continues to be more important than ever," says United Cargo President Jan Krems. "This network expansion helps our customers continue to facilitate trade and contribute to global economic development and recovery. I'm proud of our team for mobilizing our cargo-only flights program that enables the shipment of critical goods that will support global economies."
Since we began our program March 19, we have completed more than 2,400 cargo-only flights, transporting over 77 million pounds of cargo. We have over 1,100 cargo-only flights scheduled for the month of June, operating between six U.S. hubs and over 20 cities all over the world.
United's first flight carrying cargo in-cabin takes off
May 13, 2020

United continues to keep supply chains moving and to meet the demand for critical shipments around the globe. Recently, United received approval from the Federal Aviation Administration (FAA) to carry cargo in approved storage areas in the passenger cabin.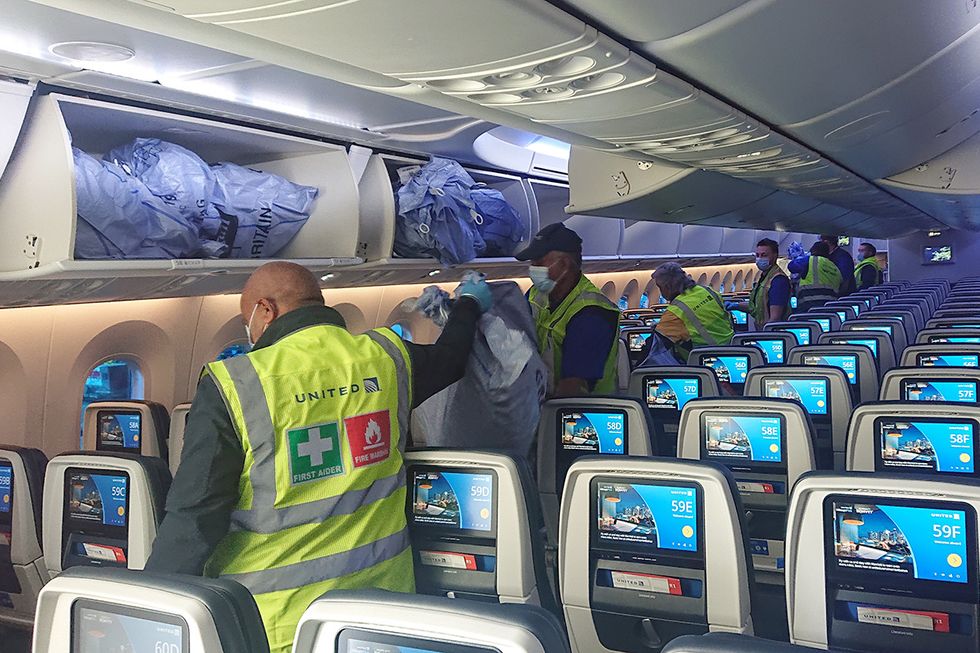 Our inaugural cargo-in-cabin flight flew from London (LHR) to Chicago (ORD) carrying over 4,200 pounds of mail in the passenger cabin, plus a full payload of freight in the belly of the aircraft. Initially, cargo-in-cabin shipments will be loaded on the 777 and 787 aircraft operating our cargo-only flights. We will continue to evaluate additional opportunities to use this space to meet the growing cargo demand.
"We send our sincere thanks to the FAA for working with our team to enable the transport of more critical goods on United's cargo-only flights," said Jan Krems, President of United Cargo. "By loading existing cabin storage areas with cargo and mail, we can move even more critical medical equipment, PPE, and other vital shipments the world needs to manage through the pandemic."

United's cargo-only network continues to expand in order to help bring vital shipments to the people that need it most. We're now offering service between six of our U.S. hubs and 18 airports worldwide: CTU, HKG, ICN, MEL, PEK, PVG, SIN, SYD and TPE in the Asia-Pacific; AMS, BOM, BRU, DUB, FRA, LHR, TLV and ZRH in EMEIA; and SJU in the Caribbean.
Since the start of its cargo-only flights program March 19, United has operated over 1,300 cargo-only flights transporting over 44 million pounds of cargo.
For more information, visit unitedcargo.com.
United expands cargo-only flights to additional global destinations
April 16, 2020
Getting vital goods, especially medical relief supplies, into the hands of the businesses and people who need them has never been more critically important. To meet the overwhelming demand, United began operating cargo-only flights on March 19. Since we began using Boeing 777 and 787 aircraft from United's passenger fleet for this purpose, we have operated over 400 flights carrying more than 6 million kilos of cargo.
"With the global community in need, we are doing everything we can to keep supply chains moving worldwide and support the battle against COVID-19," said United Cargo President Jan Krems. "We're proud to play an active role in connecting vital medical supplies like test kits and personal protective equipment with healthcare professionals around the world."
We are now operating more than 150 cargo-only flights per week between six of our U.S. hubs and 13 cities worldwide: CTU, HKG, PEK, PVG, SYD and TPE in the Asia Pacific; AMS, BRU, DUB, FRA and LHR in Europe; SJU in the Caribbean and TLV in the Middle East. We expect to add new cities soon and will continue to expand our cargo-only flights program.
Hub
Cargo-only flights operating through May
Chicago (ORD)
ORD - AMS (Amsterdam)
ORD - FRA (Frankfurt)
ORD - HKG (Hong Kong)
ORD - LHR (London)
ORD - NRT (Tokyo Narita) - PEK (Beijing)

Houston (IAH)
IAH - AMS (Amsterdam)
IAD - FRA (Frankfurt)
Los Angeles (LAX)
LAX - HKG (Hong Kong)
LAX - LHR (London Heathrow)
LAX - NRT (Tokyo Narita) - PVG (Shanghai)
LAX - SYD (Sydney)
New York/Newark (EWR)
EWR - AMS (Amsterdam)
EWR - FRA (Frankfurt)
EWR - LHR (London)
San Francisco (SFO)
SFO - AMS (Amsterdam)
SFO - NRT (Tokyo Narita) - PEK (Beijing)
SFO - NRT (Tokyo Narita) - PVG (Shanghai)
SFO - NRT (Tokyo Narita) - TPE (Taipei)
SFO - TLV (Tel Aviv)
SFO - SYD (Sydney)
Washington, D.C. (IAD)
IAD - BRU (Brussels)
IAD - DUB (Dublin)
IAD - FRA (Frankfurt)
IAD - NRT (Tokyo Narita) - PEK (Beijing)
IAD - SJU (San Juan)
Flight details are subject to change, for the most up-to-date schedules, please visit https://ual.unitedcargo.com/covid-updates.
Cargo-only flights support U.S. military and their families
March 30, 2020
We are helping to keep military families connected by increasing the frequency of cargo-only flights between the United States and military bases in various parts of the world — including Guam, Kwajalein, and several countries in Europe. Last week we began operating a minimum of 40 cargo-only flights weekly — using Boeing 777 and 787 aircraft to fly freight and mail to and from U.S. hubs and key international business and military locations.
We are going above and beyond to find creative ways to transport fresh food and produce, as well as basic essentials from the U.S. mainland to military and their families in Guam/Micronesia. On Saturday, March 28, we operated an exclusive cargo-only B777-300 charter to transport nearly 100,000 pounds of food essentials to Guam to support our troops.
In addition, we move mail year-round all over the world. In response to COVID-19, and in support of the military members and their families overseas, we implemented a charter network, transporting military mail to Frankfurt, which is then transported all over Europe and the Middle East. Since March 20, we have flown 30,000+ pounds of military mail every day between Chicago O'Hare (ORD) and Frankfurt (FRA). On the return flight from Frankfurt to Chicago, we have carried an average of 35,000 pounds of mail to help families stay connected.

"Keeping our military families connected with the goods they need, and keeping them connected with loved ones to feel a sense of home, is of critical importance. As a company that has long supported our military families and veterans, our teams are proud to mobilize to lend a hand." — United Cargo President Jan Krems.
Our cargo-only flights support customers, keep planes moving

March 22, 2020
We have begun flying a portion of our Boeing 777 and 787 fleet as dedicated cargo charter aircraft to transfer freight to and from U.S. hubs and key international business locations. The first of these freight-only flights departed on March 19 from Chicago O'Hare International Airport (ORD) to Frankfurt International Airport (FRA) with the cargo hold completely full, with more than 29,000 lbs. of goods.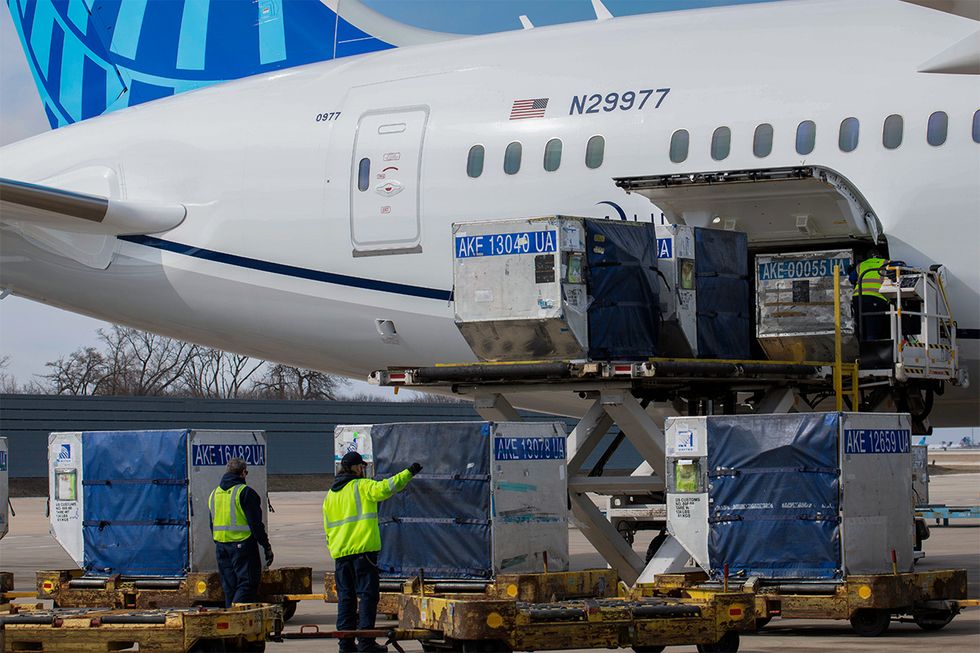 Getting critical goods into the hands of the businesses and people who need them most is extremely important right now. To support customers, employees and the global economy, we will initially operate a schedule of 40 cargo charters each week targeting international destinations and will continue to seek additional opportunities.

With coronavirus (COVID-19) creating an increased need to keep the global supply chain moving, we are utilizing our network capabilities and personnel to get vital shipments, such as medical supplies, to areas that need them most.
"Connecting products to people around the world is the United Cargo mission," said United Cargo President Jan Krems. "That role has never been more crucial than during the current crisis. Our team is working around the clock to provide innovative solutions for our customers and support the global community."
On average, we ship more than 1 billion pounds of cargo every year on behalf of domestic and international customers. For more information, visit unitedcargo.com.
Airline and its customers use crowdsourcing platform - Miles on a Mission - to donate more than 11 million miles for charities like the Thurgood Marshall College Fund, College to Congress and Compass to Care
CHICAGO, Dec. 1, 2020 /PRNewswire/ -- United is inviting MileagePlus members to give back on Giving Tuesday and throughout the holiday season by donating miles to nearly 40 non-profits through United Airlines' crowdsourcing platform, Miles on a Mission. Non-profits like Thurgood Marshall College Fund, College to Congress and Compass to Care are attempting to raise a total of more than 11 million miles to be used for travel for life-saving health care, continued education, humanitarian aid and more. United will match the first 125,000 miles raised for each of these organizations to help ensure they meet their goals.
"This year has posed unprecedented challenges for us all and has been especially devastating to some of the most vulnerable members within the communities we serve," said Suzi Cabo, managing director of global community engagement, United Airlines. "The need for charitable giving has not stopped during the pandemic, and neither has United. This Giving Tuesday marks an opportunity for us to all come together for the greater good and we are proud to provide a platform to support organizations with upcoming travel needs that will enable them to continue supporting the communities they serve."
The launch of these campaigns is part of United's ongoing Miles on a Mission program, which began in October 2019 and has raised more than 92 million miles to-date. Past campaigns have helped organizations travel children for life-saving medical treatment and unite parents with newly adopted children from foreign countries. Participating non-profits have 28-days to reach their mile raising goals through the platform.
The organizations that are raising miles in this campaign include:
College to Congress: The organization provides support including travel for disadvantaged college students who otherwise could not afford to intern in Washington, D.C.
Thurgood Marshall College Fund: This is the only national organization representing America's 47 publicly-supported Historically Black Colleges and Universities (HBCUs), and the nearly 300,000 students that attend them each year. The miles raised will cover the travel expenses to and from campus for students unable to afford them.
My Block, My Hood, My City: This organization provides underprivileged youth with an awareness of the world and opportunities beyond their neighborhood. Miles will be used to fund educational trips for Chicago youths to help them gain a greater understanding of the world outside of their comfort zones.
Compass to Care: The non-profit ensures all children, whose parents have a financial need, can access life-saving cancer treatment. Compass to Care is raising miles to fund travel to get children from their homes to hospitals for cancer treatment.
Luke's Wings: This organization is dedicated to the support of service members who have been wounded in battle. Raised miles will be used to purchase plane tickets for families to visit wounded soldiers recovering in Army medical centers.
Rainbow Railroad USA: The organization's mission is to help persecuted LGBTQI+ individuals around the world travel to safety as they seek a haven from persecution. Miles will support the organization's core Emergency Travel Support program.
This year, United's legal partner Kirkland & Ellis will also be donating $50,000 to My Block, My Hood, My City and the Thurgood Marshall College Fund. Other organizations launching campaigns on the platform include: Sisters of the Skies, Inc., Up2Us Sports, Airline Ambassadors International, Austin Smiles, AWS Foundation, Crazy Horse Memorial, FLYTE, Higher Orbits, Lily's Hope Foundation, Miles4Migrants, Support Utila Inc. and Watts of Love. MileagePlus members can also donate to United's 20 other existing partner charities including, Airlink, American Red Cross, Make-A-Wish, Shriners Hospitals; Clean the World, Special Olympics and more. To learn more or donate to these organizations, please visit donate.mileageplus.com.
Visit www.united.com/everyactioncounts to learn more about our pledge to put our people and planes to work for the greater good.
About United
United's shared purpose is "Connecting People. Uniting the World." For more information, visit united.com, follow @United on Twitter and Instagram or connect on Facebook. The common stock of United's parent, United Airlines Holdings, Inc., is traded on the Nasdaq under the symbol "UAL".

SOURCE United Airlines
For further information: United Airlines Worldwide Media Relations, +1-872-825-8640, media.relations@united.com

In October 2019, we launched a first-of-its-kind airline miles donation platform, Miles on a Mission. In the inaugural year, MileagePlus members donated over 70 million miles, with United matching over 20 million miles, to 51 organizations. These miles have allowed for these organizations to do important, life-changing, life-saving work in the communities we serve around the globe.
Whether it's visiting friends and relatives, traveling for work or simply exploring a new corner of the world, we all have a reason as to why we fly. No matter the reason you fly, the miles you earn and donate help our Miles on a Mission partners soar. Take a look at how some of our partner organizations have put our MileagePlus Members' donations to work.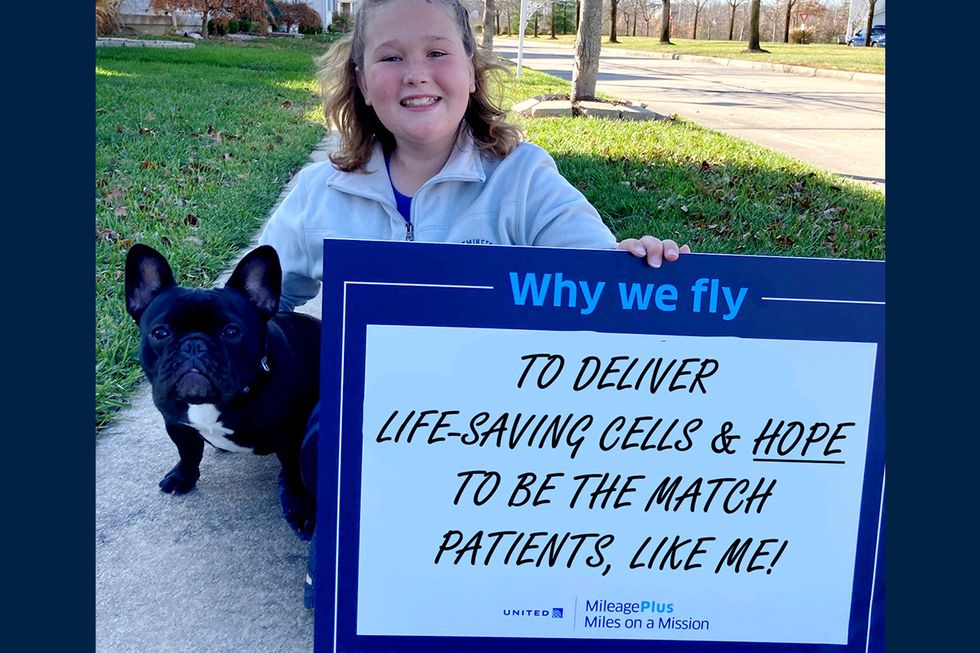 "To deliver life-saving cells and hope to Be the Match patients, like me!"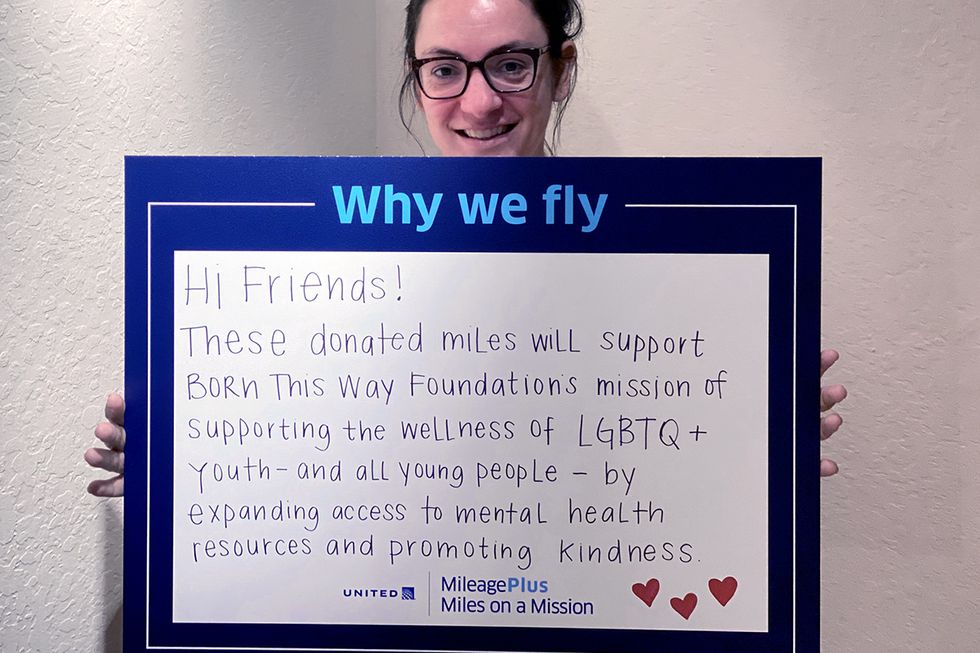 "These donated miles will support Born This Way Foundation's mission of supporting the wellness of LGBTQ+ youth — and all young people — by expanding access to mental health resources and promoting kindness."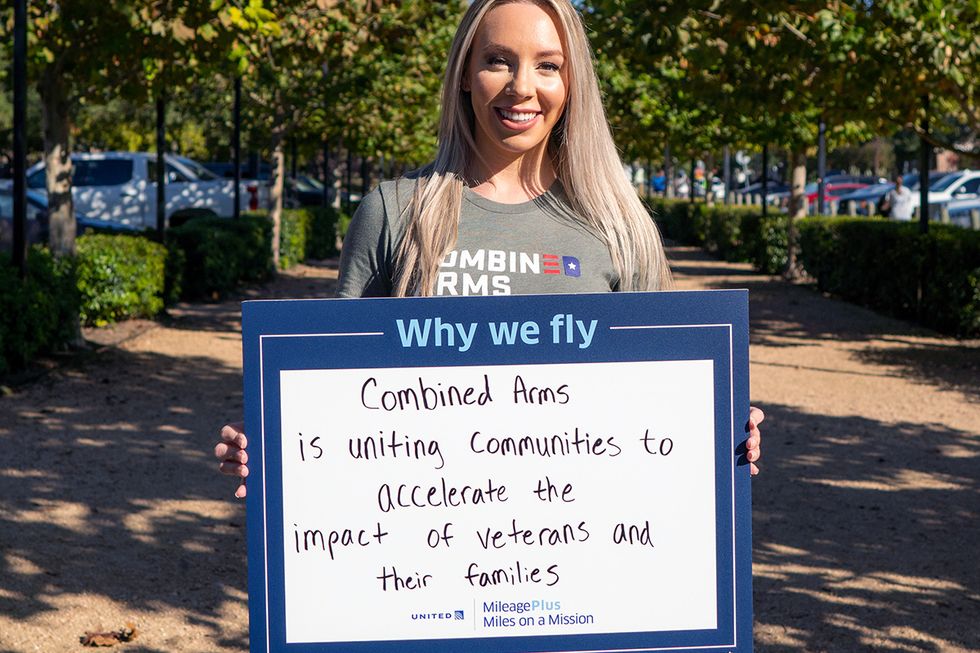 "Combined Arms is uniting communities to accelerate the impact of veterans and their families."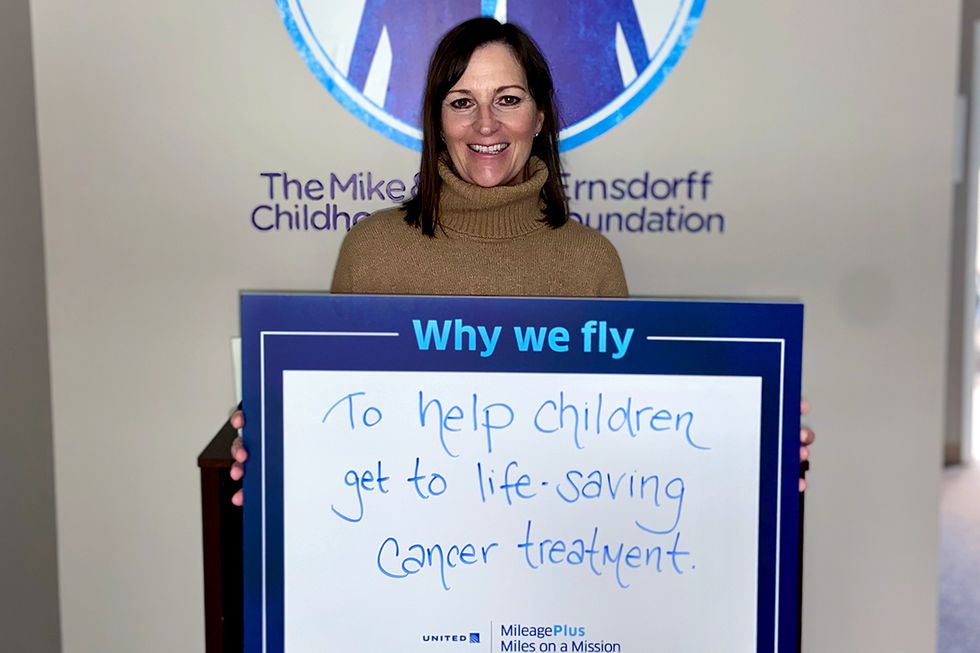 "To help children get to life-saving cancer treatment"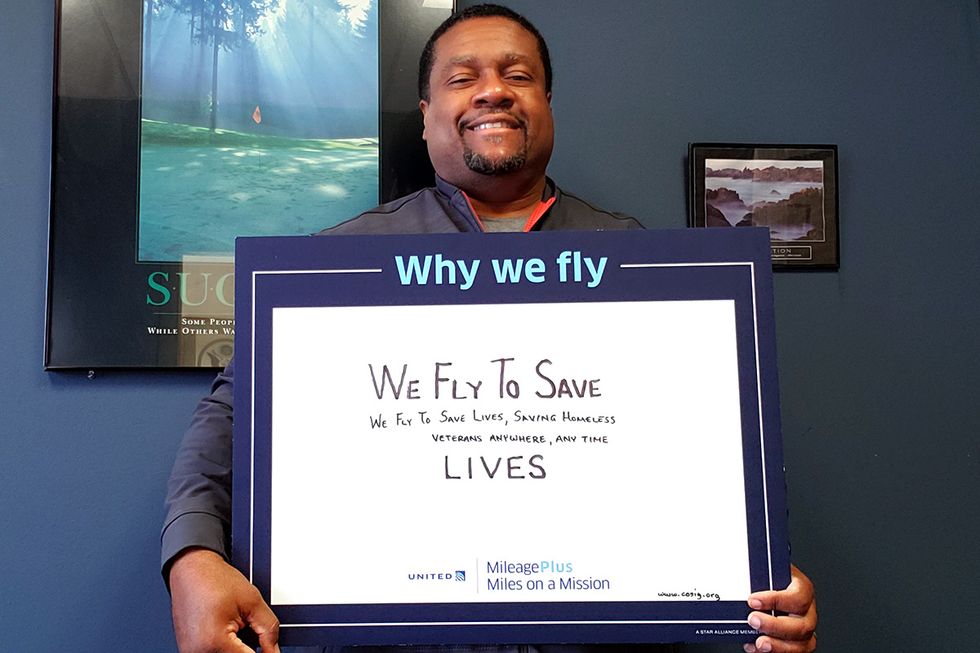 "We fly to save. We fly to save lives, saving homeless veterans anywhere, any time."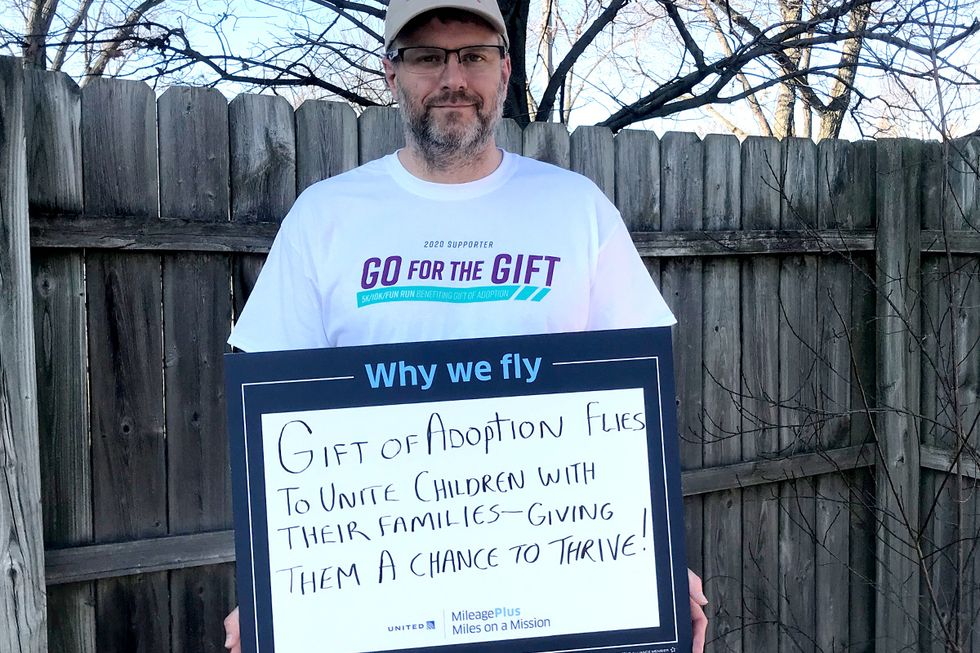 "Gift of Adoption flies to unite children with their families — giving them a chance to thrive!"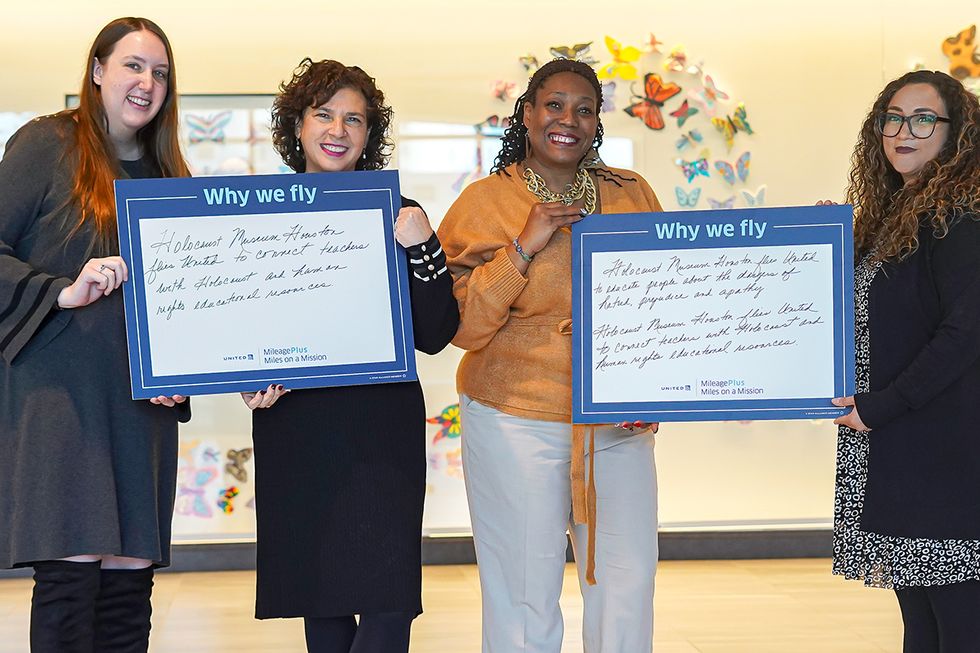 "Holocaust Museum Houston flies United to educate people about the dangers of hatred, prejudice and apathy. Holocaust Museum Houston flies United to connect teachers with Holocaust and human rights educational resources."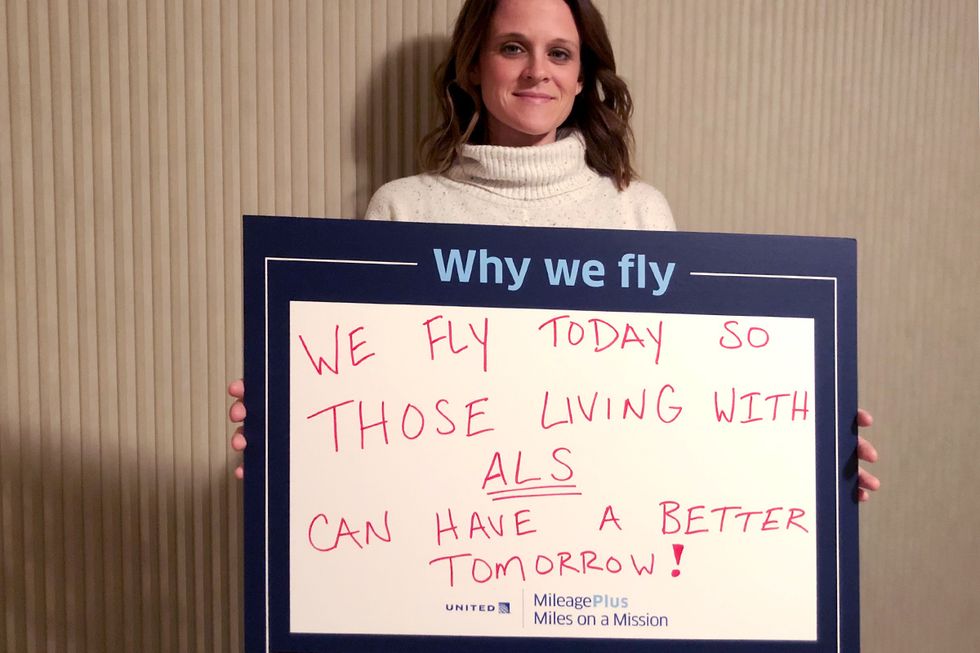 "We fly today so those living with ALS can have a better tomorrow."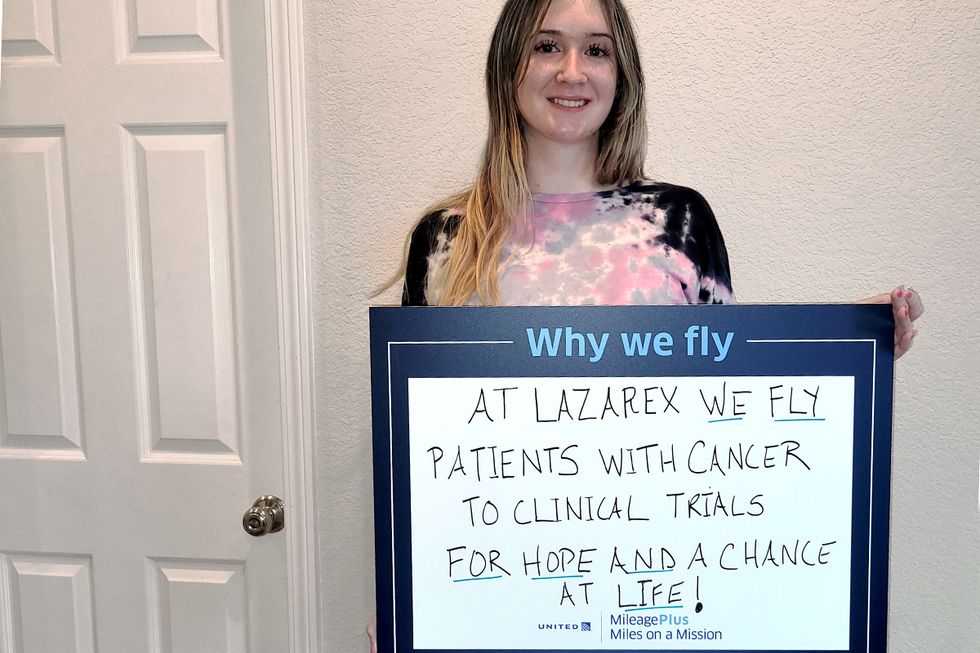 "At Lazarex we fly patients with cancer to clinical trials for hope and a chance at life!"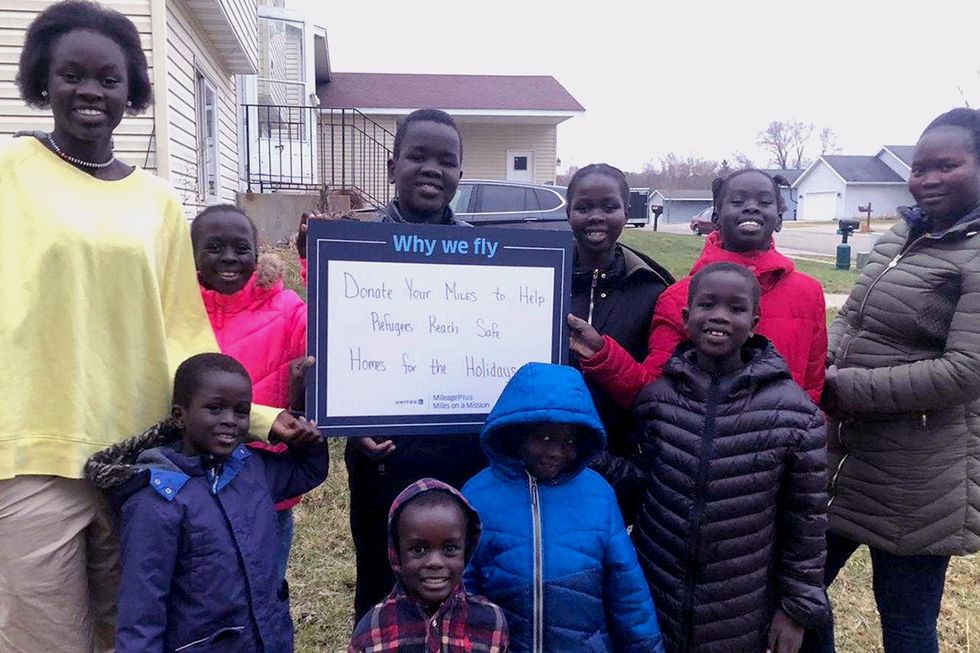 "Donate your miles to help refugees reach safe homes for the holidays."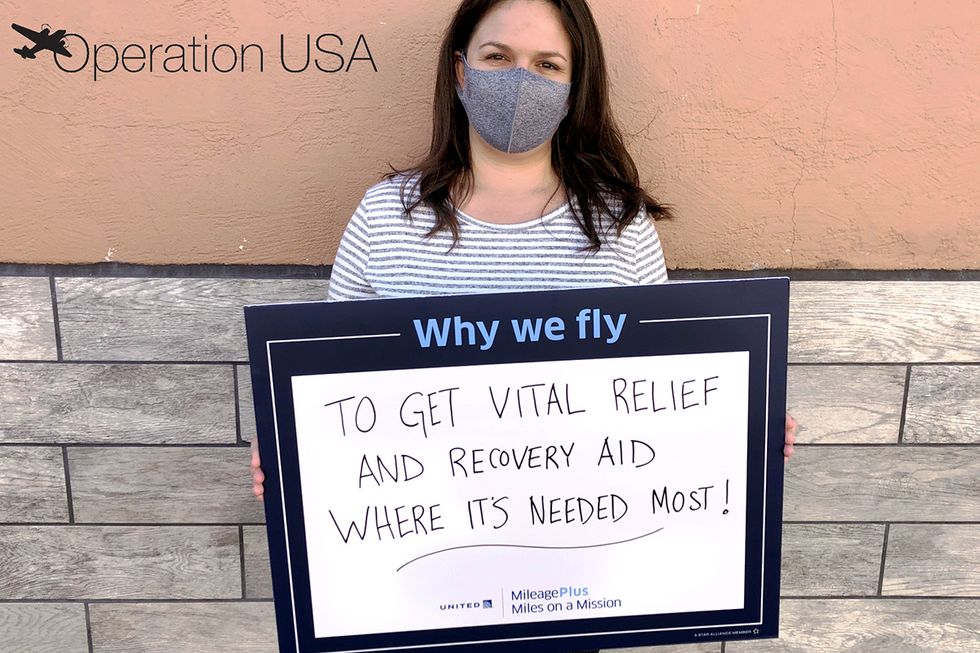 "To get vital relief and recovery aid where it's needed most!"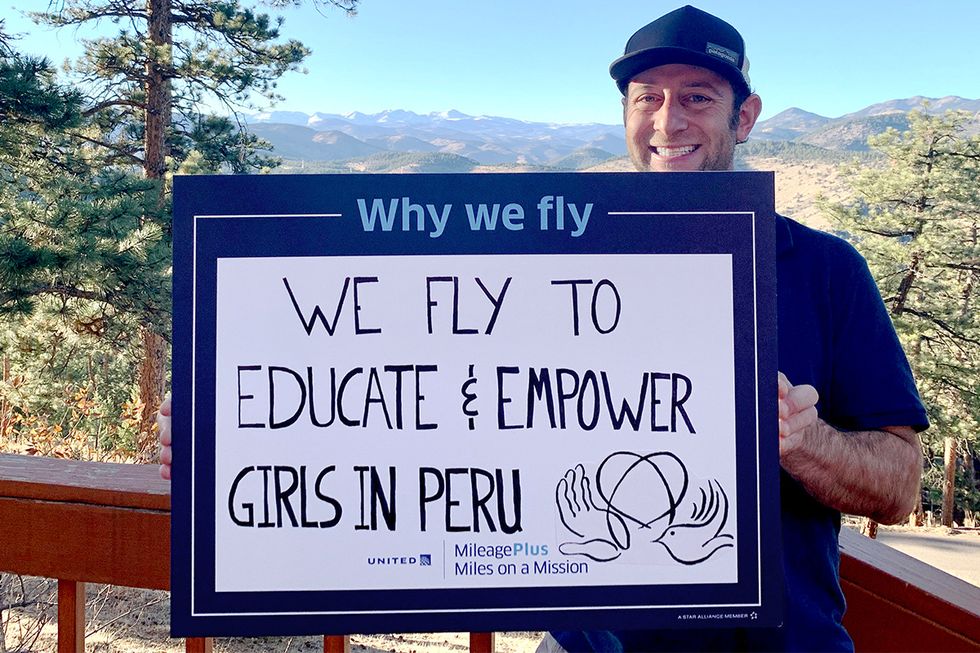 "We fly to educate and empower girls in Peru."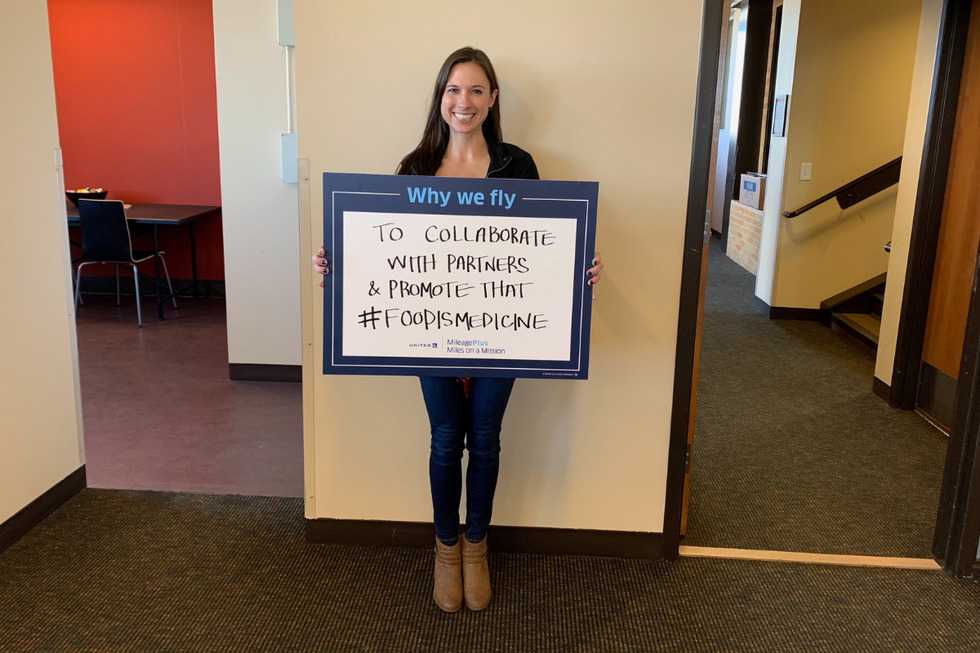 "To collaborate with partners & promote that #FoodIsMedicine"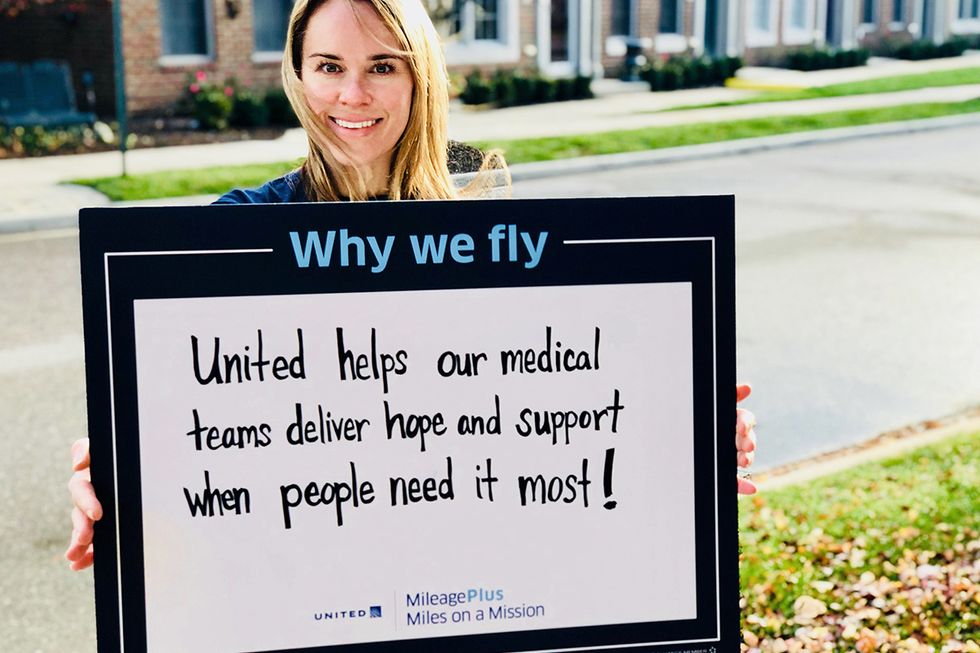 "United helps our medical teams deliver hope and support when people need it most!"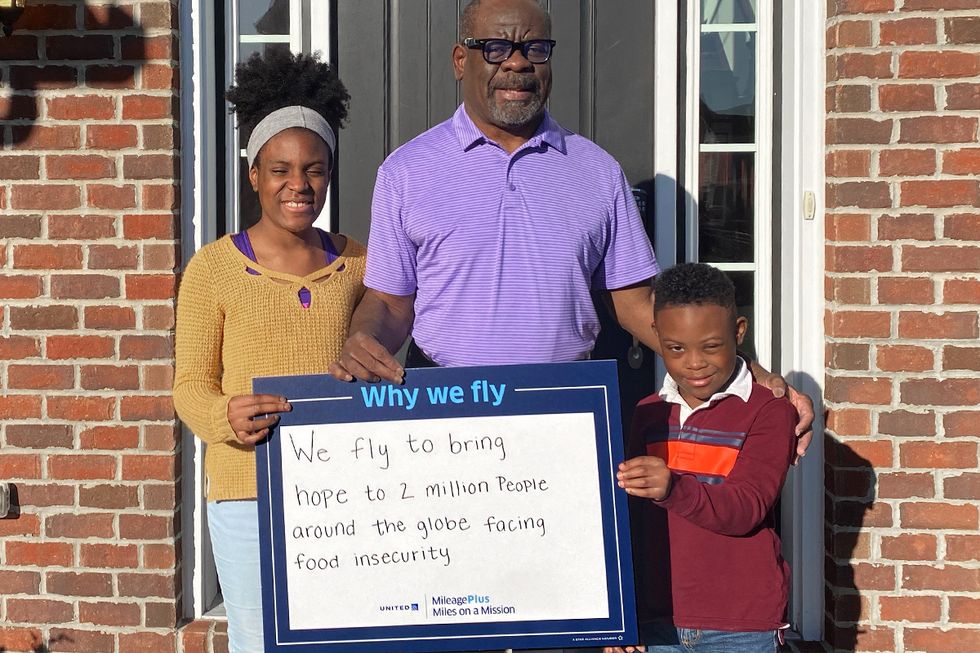 "We fly to bring hope to 2 million people around the globe facing food insecurity."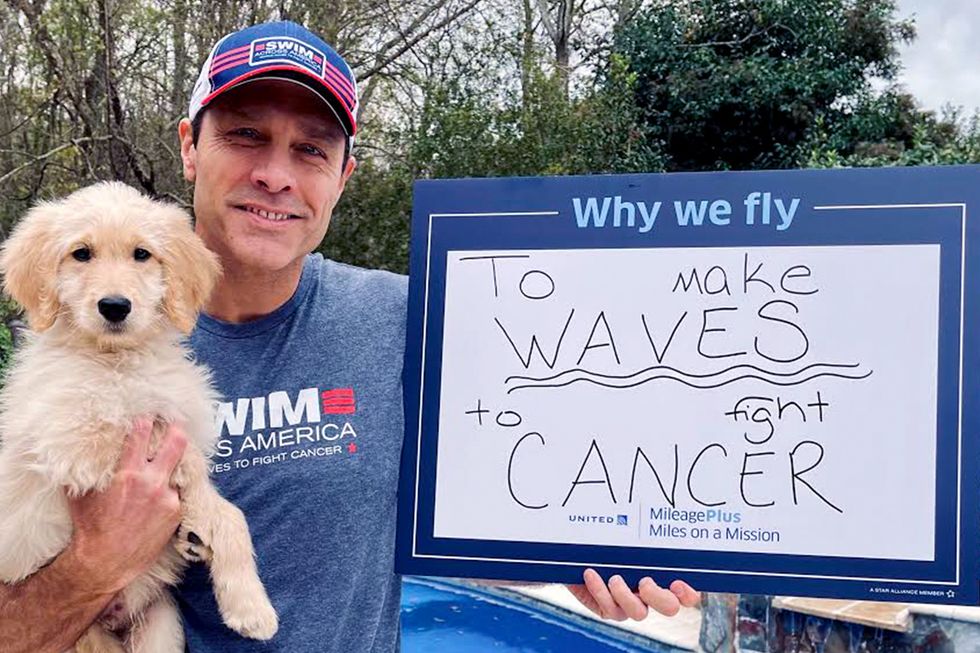 "To make waves to fight cancer."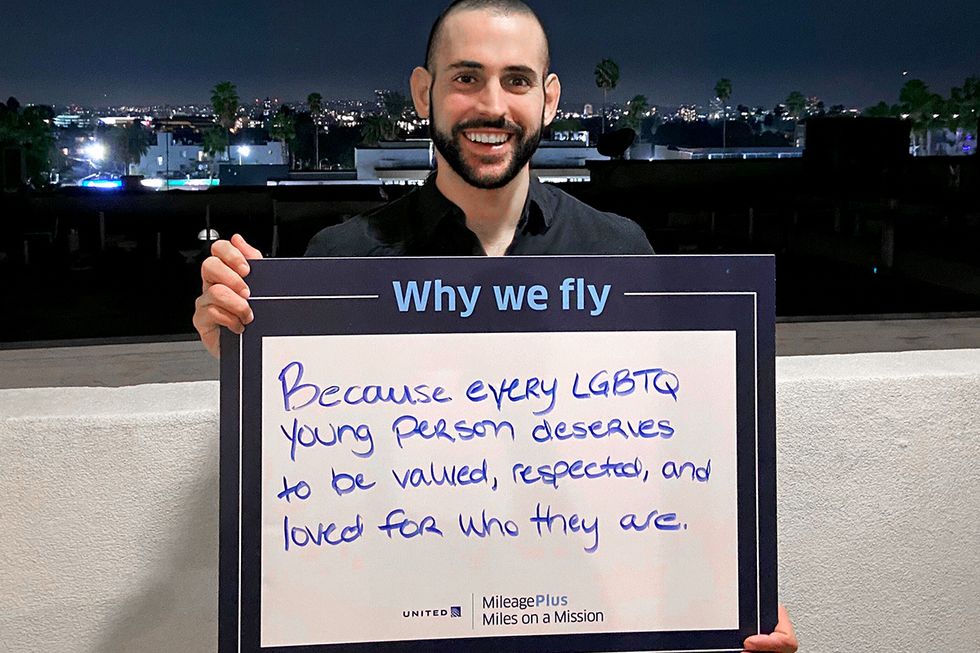 "Because every LGBTQ young person deserves to be valued, respected and loved for who they are."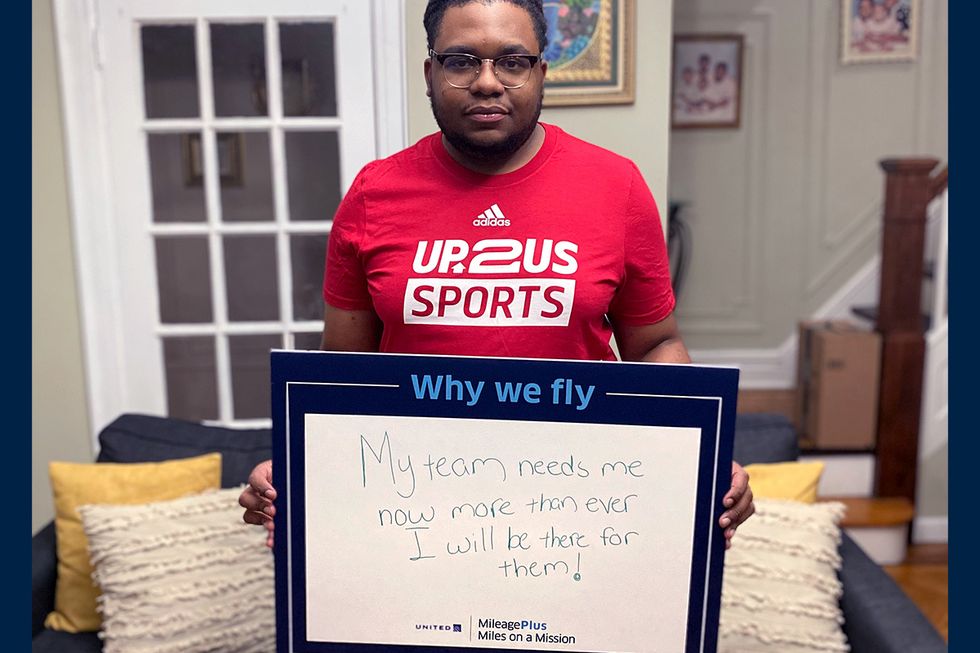 "My team needs me now more than ever. I will be there for them!"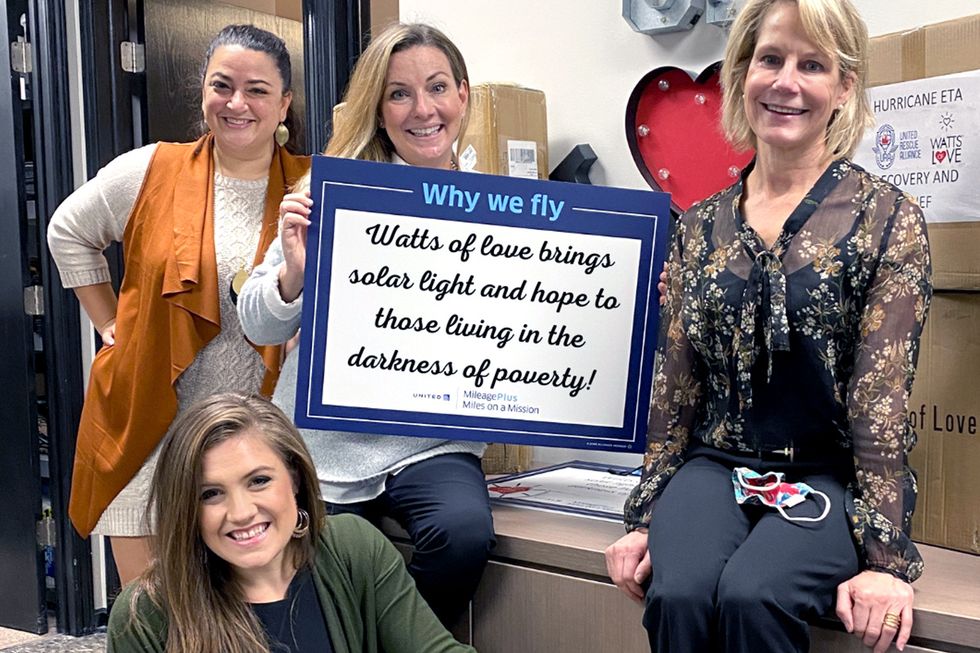 "Watts of Love brings solar light and hope to those living in the darkness of poverty!"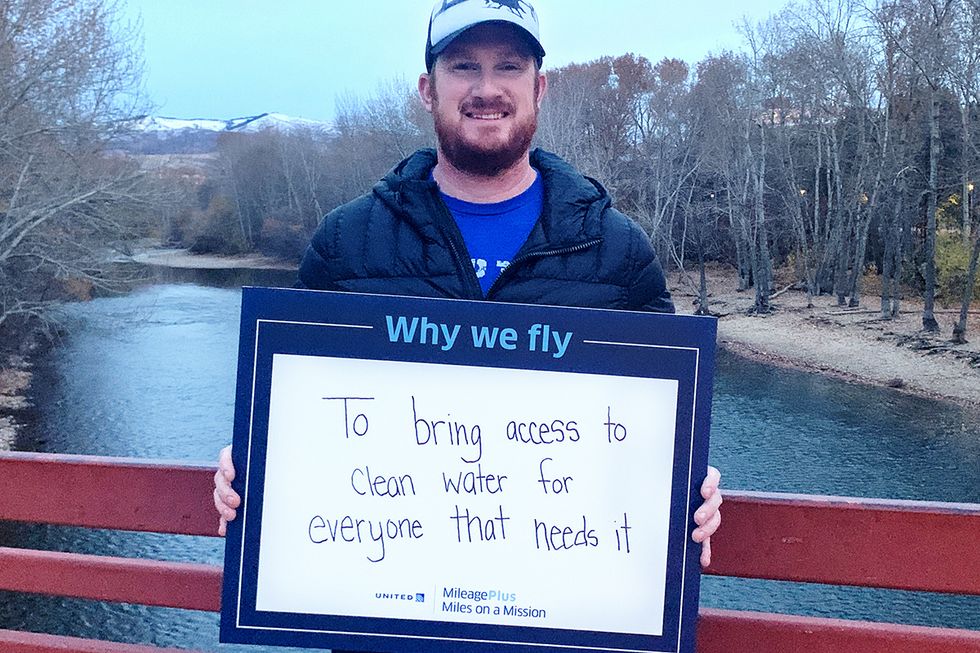 "To bring access to clean water for everyone that needs it."
Scroll to top