48 hours in Manchester
All too often overshadowed by England's capital city and yet just four hours south, Manchester has become a rising star in recent years thanks to a big renovation and rejuvenation of the city center. The results are impressive, with ultra-modern buildings sharing the skyline with historic neo-Gothic structures.
Compact and walkable, Manchester is now home to an awe-inspiring number of museums and galleries, complemented by an ever-growing array of independent stores, cafes, bars and restaurants to suit every taste. Clearly, this city has stepped out of London's shadow, so learn what you can do when you visit.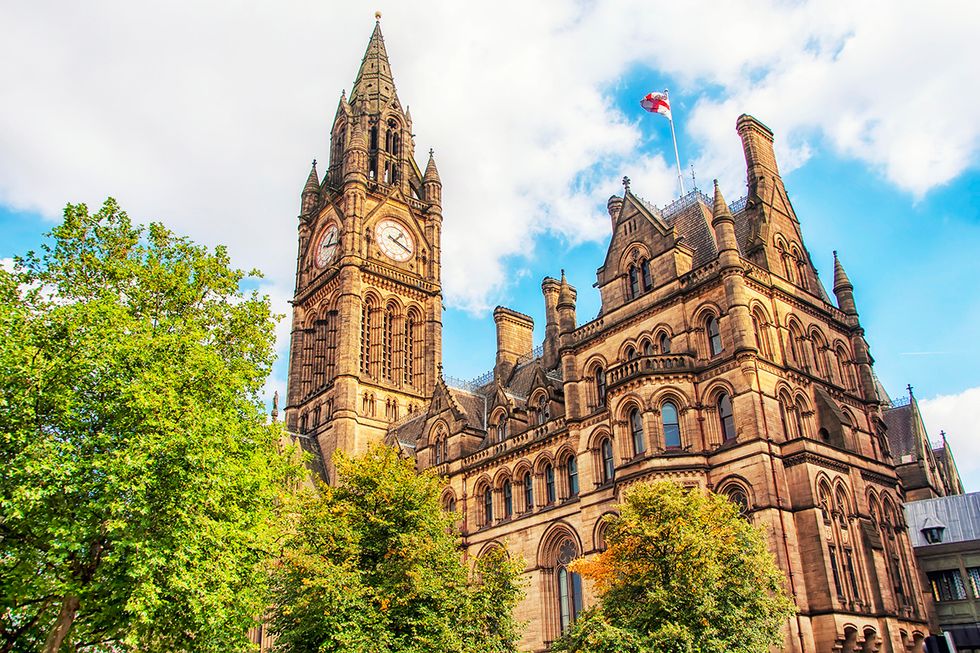 On arrival

After landing at Manchester Airport, you're only 10 miles south of the city center. The easiest way into the city is by train, which takes 20 minutes and drops you off at Manchester Piccadilly in the heart of the city. Tickets cost around $6 and the train runs every 10 minutes. Check timetables at tpexpress.co.uk. A taxi should be quicker, but expect to pay from around $30.
What to see
When you create your itinerary, make sure to include the following attractions.
Manchester Art Gallery is home to more than 25,000 objects of fine art, decorative art and costumes dating back more than 200 years. Manchester's most renowned artist is L.S. Lowry, whose work can be admired at The Lowry, while a little further south of the city you'll find The Whitworth gallery, surrounded by the equally beautiful Whitworth Park.
Manchester's Museum of Science and Industry is equally impressive. With five buildings home to everything from a Victorian sewer you can explore to a space craft, it's an excellent option if you have kids. Manchester Museum is another great option with its Egyptian mummies, T-Rex skeleton and reptiles, as is Sea Life Manchester that's home to 5,000 sea creatures large and small.
For a quieter experience, head to John Rylands Library. Open to the public since 1900, it's housed inside an imposing neo-Gothic building with stained glass windows and intricate vaulted ceilings. For an even more enchanting library experience, head to Chetham's, the oldest surviving public library in the English-speaking world.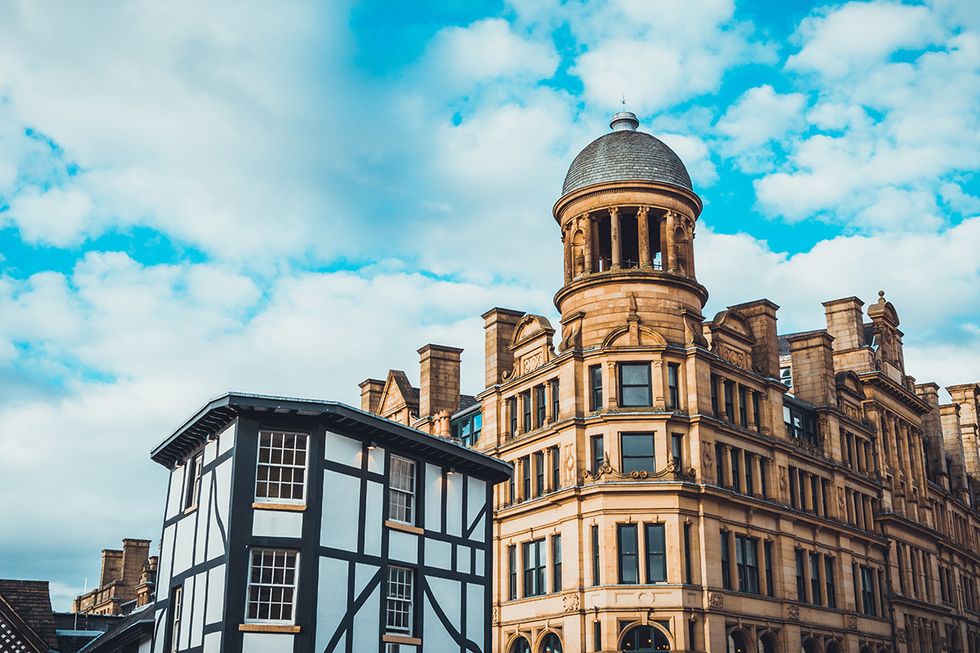 At some point during your stay, grab a coffee (try TAKK or North Tea Power) and take a stroll down to Brazennose Street. There you'll find an unexpected statue of Abraham Lincoln that commemorates the support local cotton workers gave to President Lincoln in his fight for the abolition of slavery during the Civil War.
Walk through the Northern Quarter and on to Ancoats, and look for one of Manchester's more unusual experiences: brass peepholes installed on buildings to give passers-by a glimpse into the area's industrial past. There's no map to help you find these, so you'll have to keep an eye out, but that just adds to the fun.
Even if you're not a football (or soccer) follower, you'll quickly notice that the city is split into two colors – blue and red for Manchester City and Manchester United. Manchester United (red) has the greater history, but Manchester City (blue) has recently become more dominant. If you're in the city between August and May, head for City's Etihad Stadium or United's Old Trafford to experience the rivalry for yourself or take a tour of the stadiums. There's also the National Football Museum, an interactive experience for football fans of all ages.
Finally, if you want an expert to show you around, take a guided tour. Manchester Guided Tours offer a wide number of walks that last between 90 minutes and two hours. If you want to see the city from a different angle, take to one of the many waterways around the city and sit back with a glass of wine as the city gently passes you by.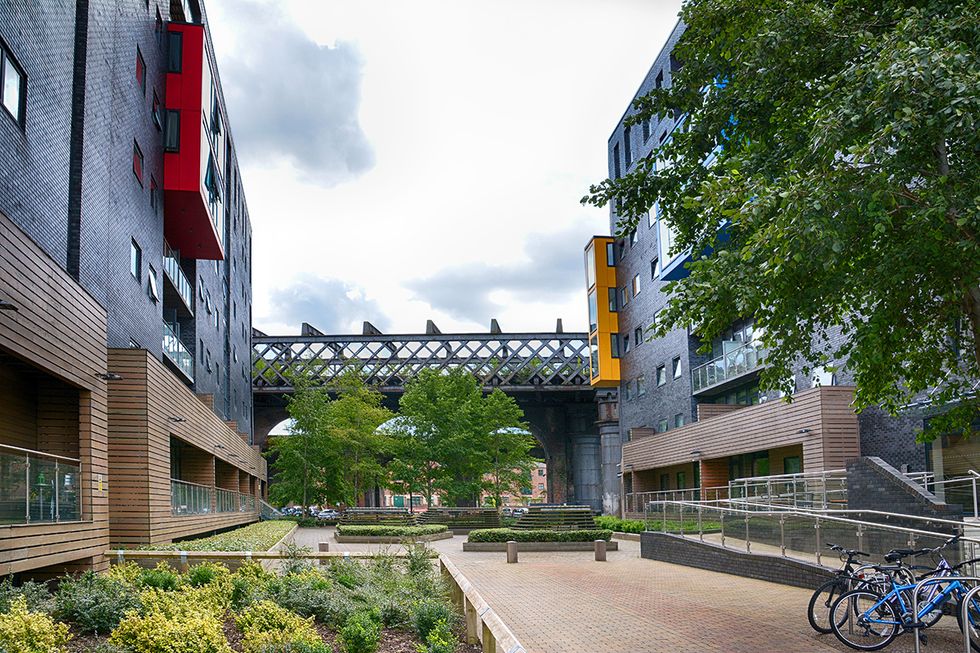 Where to eat
Manchester's multicultural makeup means that practically every nationality of food is available, with prices to suit every budget. Seek out Mr. Thomas's Chop House for classic British food in a beautiful Victorian building, La Bandera for high-end Spanish, Rosso for Italian and 63 Degrees for chic Parisian. Australasia offers ultra-showy Aussie fare, and Greens is the city's best vegetarian restaurant, while Rudy's , Almost Famous and Mughli are busy for good reason thanks to their delicious pizza, burgers and curry.
The nightlife
For the city's best nightlife, head to the Northern Quarter, a trendy neighborhood full of street art, galleries and independent stores by day, and bars, music venues and the restaurants listed above by night. For a traditional British pub experience, head to The Marble Arch Inn, The Castle Hotel or the Crown & Kettle which boasts the best ceiling in the city.
Enjoy the best of the bar scene, by trying killer cocktails at Ply, Allotment Bar, Apotheca, Keko Moku and Kosmonaut. And for late night drinks, head to Blackdog Ballroom, where you can happily imbibe until 4 a.m. or until you fall asleep, whichever comes first.
When to visit
It's often cool and rainy in Manchester, even in the height of summer, so pack accordingly. June to August brings the warmest weather with daytime temperatures averaging between 65°F and 68°F. If you prefer milder weather, March- May and September-October are cooler, quieter and every bit as good.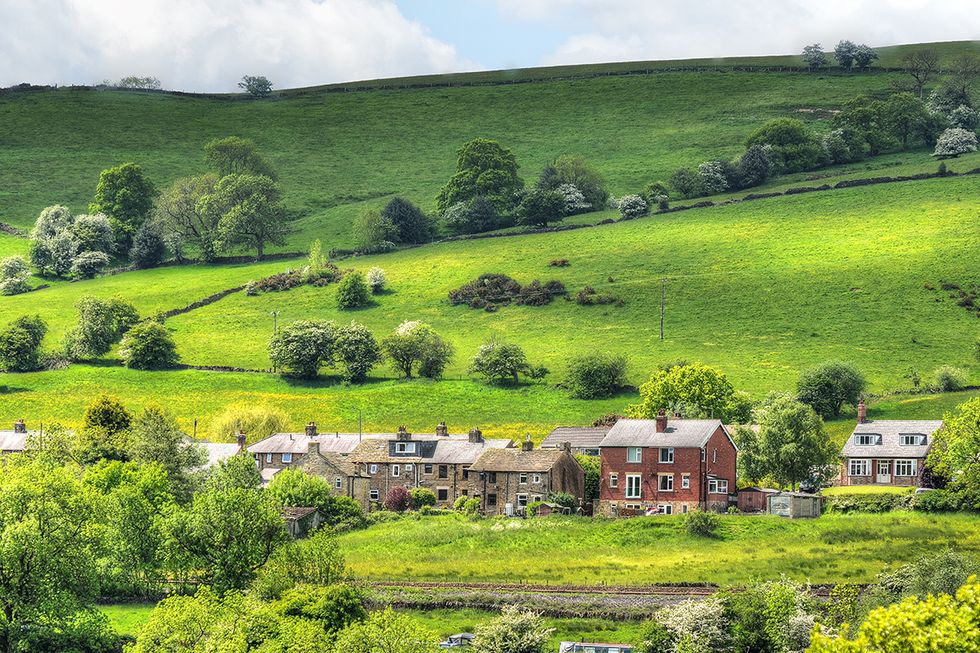 Beyond the city

While the city has plenty to offer, Manchester is also within reach of one of the UK's great jewels: the Peak District National Park. If you want to explore beyond the city, rent a car and take the hour drive to the breathtaking park where you'll be surrounded by the great outdoors. Explore at a more leisurely pace on foot or bike and stay overnight in Buxton, Edale, Castleton or the town of Bakewell which is famous for its pudding.
Getting there
United flies to Manchester from Newark International Airport. For more information and to book your next journey to Manchester, visit United.com or download the United app.

Calling all AvGeeks and travelers! Here's a fun way to take your next video call….from a United Polaris seat, the cockpit or cruising altitude. We're introducing United-themed backgrounds for use on Zoom, a video conferencing tool that many people are using to stay connected.
So for your next meeting or catch up with friends and family, download the app to either your computer or mobile device to get started. If you've already downloaded Zoom you can skip ahead to updating your background image (see instructions below).
Start here by downloading your favorite United image to your computer or mobile device. Just click "download" in the bottom left corner of the image.
Next go to your Zoom app (you'll need to download the app to access backgrounds) and click on the arrow to the right of your video camera icon in the bottom of the screen.
From here select, "choose virtual background" to upload your uniquely United photo.
When and where possible, we are working to repatriate travelers who are stranded abroad in the wake of the COVID-19 crisis. Our teams are working closely with government officials here in the U.S. as well as in other countries where flying has been restricted to gain the necessary approvals to operate service. In regions where government actions have barred international flying, we have coordinated with the the U.S. State Department and local government officials to re-instate some flights. Additionally, we have been operating several extra flights to countries in Central America and South America as we continue to play a role in connecting people and uniting the world.
We have operated more than 56 repatriation flights from Panama City, Guatemala City, Quito, Lima, San Pedro Sula, Tegucigalpa and Roatan, bringing nearly 8,000 people home. We will continue working with government officials to operate extra flights to Houston from Quito, San Pedro Sula, Tegucigalpa and from Lima to Washington Dulles and beginning April 5, we will begin operating multiple charter flights between Delhi and San Francisco. We continue to review more opportunities for flights between the United States and other countries to bring citizens home.
Video provided by the U.S. Embassy Ecuador of Americans returning home on United.

Additionally, our Customer Solutions and Recovery team is working with customers in the following markets to rebook them on flights back to the United States as capacity allows, either on our aircraft or on one of our airline partners' planes:

Quito, Ecuador
Managua, Nicaragua
Roatan, Honduras
San Pedro Sula, Honduras
Amsterdam
Brussels
Munich
Singapore
Tokyo-Haneda
Seoul, South Korea
Melbourne, Australia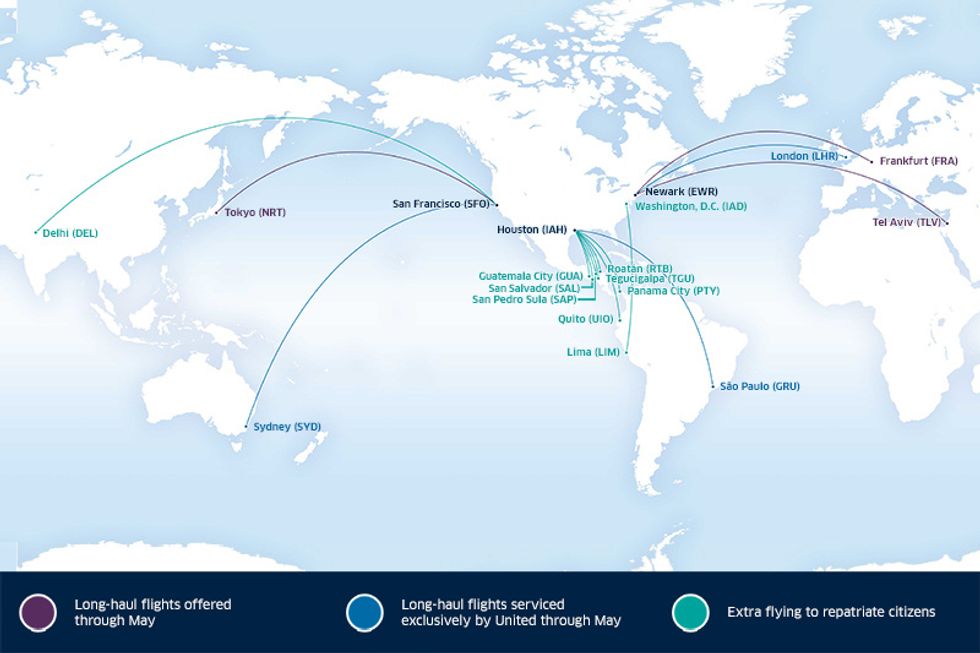 We also recently reinstated several international flights back into our schedule to support customers and essential businesses which depend on these routes. As a result, we will be the only airline to offer service between Newark/New York and London, San Francisco and Sydney, as well as Houston and São Paulo, Brazil.

In the midst of mobilizing our cargo operations, our teams at New York/Newark (EWR) and Jacksonville (JAX) stepped in to assist Roche Diagnostics with transporting a vital component for an instrument being used for COVID-19 testing.
The component was stuck at EWR en route to the Mayo Clinic in Florida after another airline's flights were cancelled. A Roche employee contacted us asking for help and, within a few hours, our teams had the piece loaded onto a Jacksonville-bound aircraft, with arrangements in place to deliver it to the Mayo Clinic.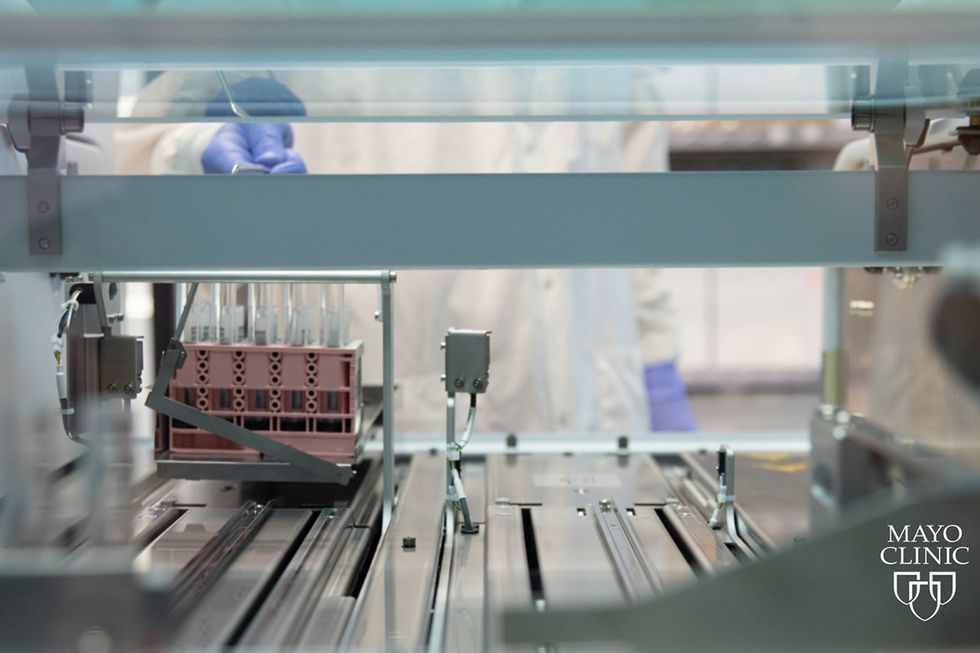 The item we shipped will allow the Mayo Clinic in Florida to process hundreds of COVID-19 tests per day. Mayo Clinic Laboratories has been on the front lines of increasing testing capacity to expedite caring for patients at this critical time and working to ease the burden being felt at test processing laboratories in a growing number of areas.

Together, we are facing an unprecedented challenge. United Together, we rise to meet that challenge.
Check out our newest destinations
United Airlines
united
We continue to work with government officials to bring Americans home. In addition to flights from Central & South America, we have charter flights planned from India. Learn more about our repatriation efforts in the wake of COVID-19 here:
uafly.co/3aExaOL
#UnitedTogether
United Airlines
united
When
@RocheDia
needed to ship a vital component of a COVID-19 testing unit from New Jersey to Florida, United Cargo jumped in to help. Read about how this part will allow
@MayoClinic
to process hundreds of tests per day for cases in the Southeastern U.S.
uafly.co/2UzOAGW
United Airlines
united
International schedule update: We know some people around the globe are displaced and still need to get home. We are reinstating some international flights over the next few days and will continue to fly six daily international flights through May.
uafly.co/3a5Dj6p
United Airlines
united
We have extended our change fee waiver to cover travel through May 31, 2020: - You can change or cancel your flight on
united.com
or through the app – a phone call is not required - For the latest on our commitment to your safety, visit
united.com/coronavirus
We Are United
weareunited
Shoutout to our operations team, who are working to properly park, maintain and store many aircraft in the
#BeingUnited
fleet. These aircraft are being housed across our seven hubs, maintenance facilities in CLE and MCO as well as at offsite facilities in New Mexico and Arizona.
We Are United
weareunited
Tomorrow, Oscar and Scott will host a companywide town hall to discuss the latest developments in managing the effects of the coronavirus (COVID-19). You can join the livestream event at 1:20 p.m. CT here:
uafly.co/39AV25m
We Are United
weareunited
Tomorrow, Oscar and Scott will host a companywide town hall to discuss the latest developments in managing the effects of the coronavirus (COVID-19). You can join the livestream event at 1:20 p.m. CT here:
uafly.co/39AV25m
.
Watch our most popular videos
Copyright © 2020 United Airlines, Inc.
All rights reserved.
Indicates an external site that may or may not meet accessibility guidelines.
Scroll to top
Scroll to top