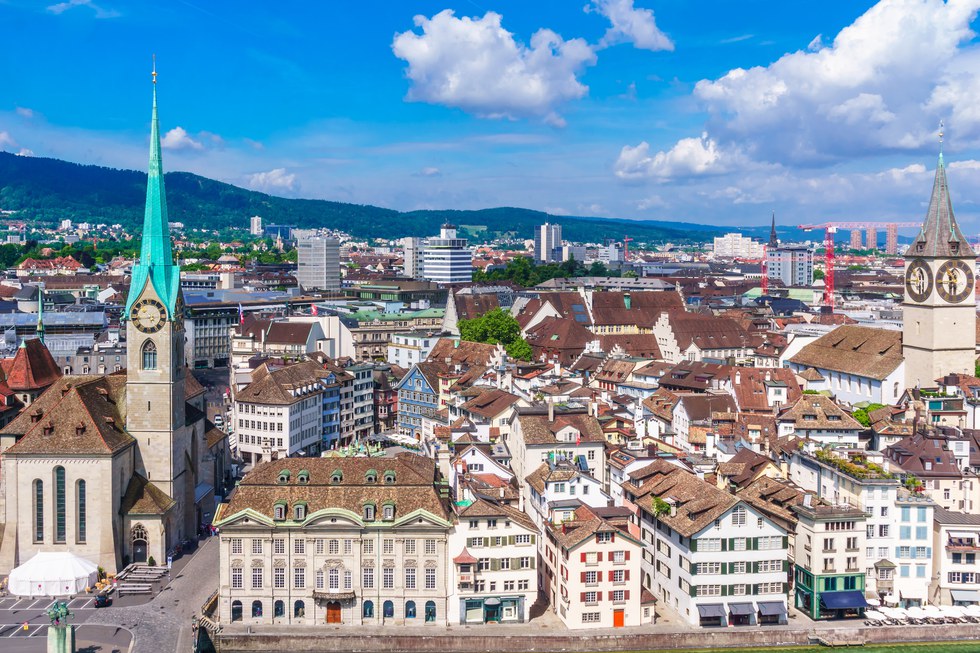 Draped around the shoulders of Lake Zurich and cut through by the Limmat River, Switzerland's largest city is an impressive mix of old and new, of the cultural and the contemporary. Regularly revered as one of the world's most liveable cities, its numerous charms and attractions are easily reachable on foot or via the city's quick and efficient tram network. That you should visit at least once in your life is not in doubt. But with so much to see and do, how you should spend your time is less set in stone. To help you formulate a plan, we suggest 48 hours, broken down as follows.

We're basing this itinerary on you staying in the Old Town, blessed as it is with hotels to suit all budgets and within walking distance of the main Zürich Hauptbahnhof rail station and the city's main sights. If money is no issue, head to Widder Hotel or Storchen Zürich. To make your budget go further, try Hotel St. Gotthard. All three are excellent options
Day 1
Morning
Pack comfortable shoes and prepare to wander the streets, for a stroll through the Old Town is an essential experience for any first-time visitor. You'll crisscross the Limmat River as you pass the city's most historic landmarks, including the medieval Lindenhof Square and the grand churches of St Peter, Fraumünster and Grossmünster. The latter is Zurich's main landmark, its two towers offering elevated views of the city. From there, head back across the river towards Paradeplatz and you'll end up at Confiserie Sprüngli, Zurich's most famous confectioner, where coffee and Luxemburgerli (very moreish macaroons) will keep your energy levels high.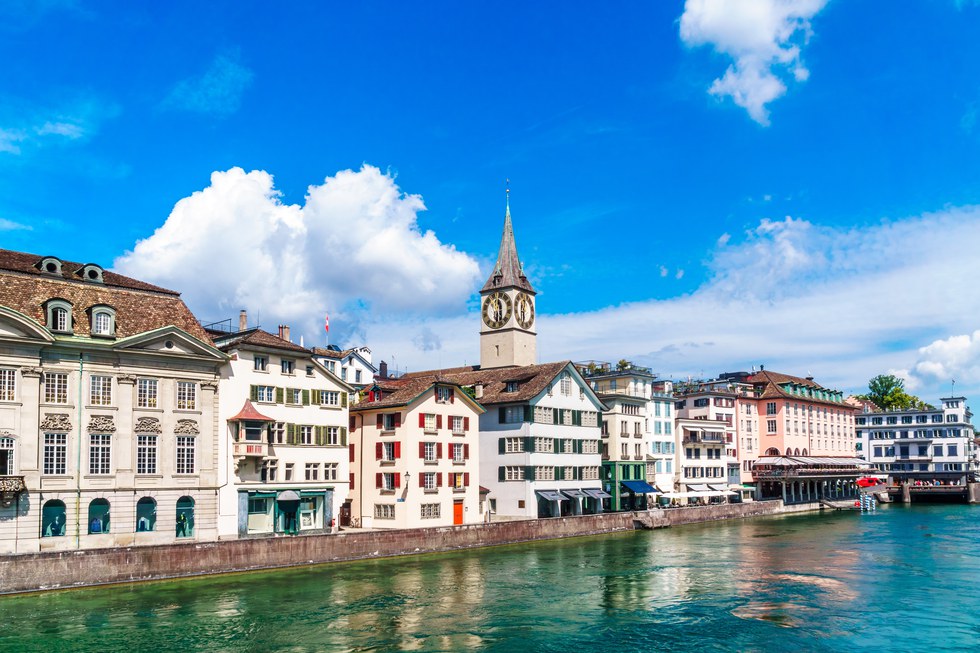 Once replenished, head for one of Zurich's must-see sights, the Kunsthaus museum of modern art, home to one of the most important art collections in Switzerland. A stroll around the Old Masters should walk off the Luxemburgerli and work up an appetite ahead of lunch, which we suggest you take at either Sternen Grill for bratwurst or Raclette Stube for magnificent molten cheese.
Afternoon
Walk off lunch by heading south of the Old Town to Lake Zurich. And while you could keep walking around the Lake, at 90km start to finish you may prefer to hop on one of the many boat cruises setting sail at regular intervals. Short tours take you to Thalwil and Erlenbach (1.5hrs), the longer tour goes to Richterswil (2.5hrs) and the longest to Rapperswil (4hrs). Whichever you take, you're guaranteed to experience the city from a new angle.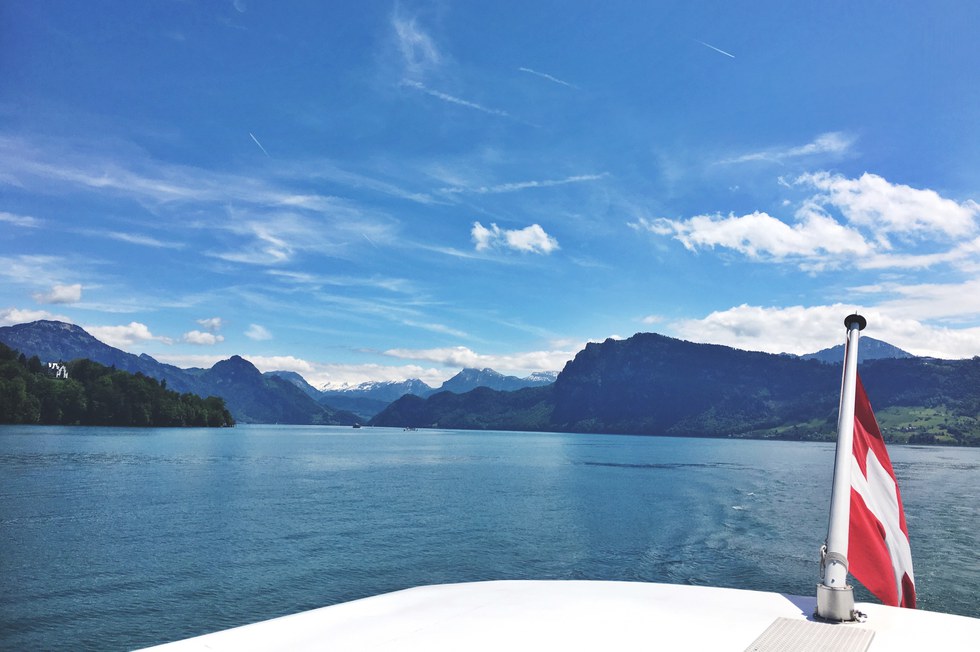 Evening
Back on solid ground, it's time to eat again. Head to the north-east tip of Lake Zurich and the legendary Kronenhalle, a traditional Swiss kitchen infused with art, history and a guest list that has previously included Coco Chanel, James Joyce and Pablo Picasso, though not all at the same time or table. On the stroll back to your hotel, stop for a nightcap. Cafe Odeon and Aurora are both excellent options on what may become a zig-zagging route home. And if you have the energy to extend your evening, Zurich's main nightlife areas can be found around Niederdorf in the Old Town and further west in Langstrasse.
Day 2
Morning
Don't forget to eat breakfast, for on the morning of day two you will climb a mountain. Uetliberg stands 871 meters above sea level and looks down on the city, Lake Zurich and the Limmat Valley, all the way to the panorama of the Alps.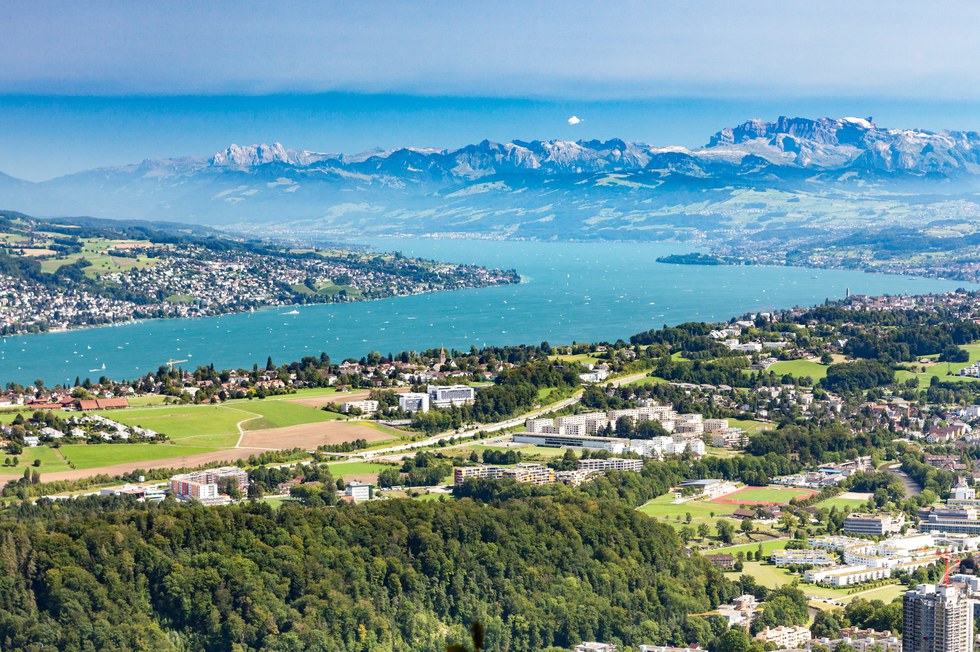 A train from Zürich Hauptbahnhof train station gets you to the mountain in 20 minutes, where you can hike, bike or simply stroll along the "Planetenweg" ("Path of the Planets"). Two restaurants—Allegra and Gmüetliberg—offer the chance to rest and refuel, while Hotel Uto Kulm allows you to extend your stay overnight.

Afternoon
We suggest you head back down the mountain and arrive back at the Zürich Hauptbahnhof rail station, beside which sits National Museum Zurich, where it's possible to trace the nation's history from its origins to present day. From there, head for the nearby Bahnhofstrasse, one of the world's most exclusive—and expensive—shopping avenues, or to one of the city's many exceptional chocolatiers – the aforementioned Confiserie Sprüngli, Confiserie Teuscher and Max Chocolatier to name just three. Alternatively, head back to the station and to Brasserie Federal, not for its hearty Swiss staples but to sample at least one of its 100-plus Swiss beers.
Evening
On your last night in Zurich, head back across the Limmat to Swiss Chuchi, a restaurant famed for its fondue, raclette and rösti—and a place as popular with the locals as with the tourists. It fills fast and you'll likely have to wait for a table, but consider that a guarantee of satisfaction.
From there you're just a short walk from a suitable bar in which to end your stay. The Widder Bar boasts a remarkable 1,000-strong bottle library of spirits, including a number of single malts that will test your bank balance. If the numbers are too high, the cocktails are more affordable and should bring a very happy end to your 48 hours.
If you go
United Airlines flies in and out of Zurich Airport, located just 10km and 15 minutes from the city's main train station. Visit united.com or use the United app to plan your winter getaway.