Explore the outdoors: 5 U.S. hiking getaways
As the weather warms, jetting off for a hiking getaway is a fine idea. But you don't have to combine a long flight with a long drive to a remote national park to find stellar hiking. Many superb short and full-day hikes can be found within a short drive of these five U.S. cities — and some don't even require you to leave city limits. These cities and towns also offer après-hiking options from dining and microbreweries to live music venues.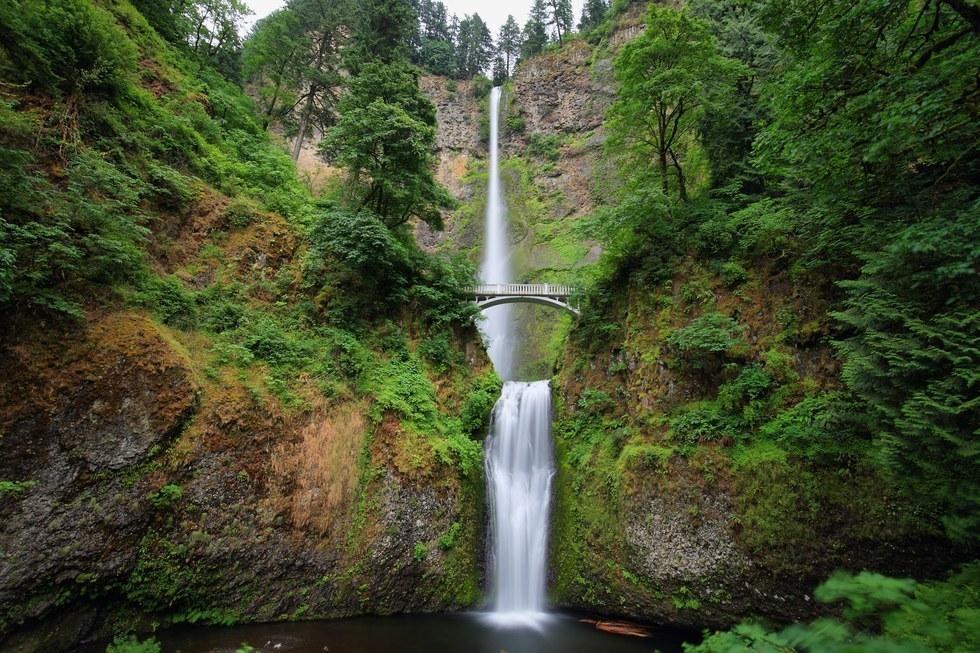 Portland, Oregon
Few cities in the world can boast of a park as large as Forest Park, a 5,000-acre swath of evergreen forest that's entirely in Portland. The east end of the park is only a few minutes from downtown. Its pine-needle-cushioned Wildwood Trail, a National Scenic Trail, weaves through evergreens for 30 miles, with every quarter-mile marked on the moss-covered trees. Portland is also a 30-minute drive from the Columbia River Gorge, which is home to two iconic trails. Take a short hike to the top of 635-foot Multnomah Falls and the Pacific Crest Trail, which heads toward Mt. Hood from the Bridge of the Gods.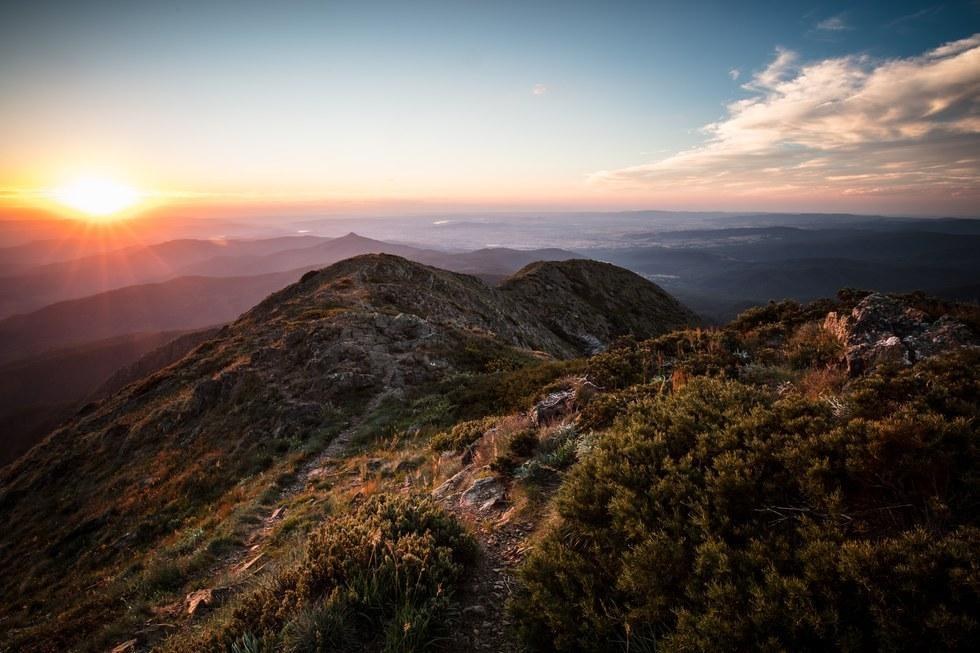 Burlington, Vermont
The Nordic-ski trails that lace the Green Mountains near Burlington, Vermont's largest city (pop. 42,000), become hiking trails as soon as the spring snow melts. Mt. Mansfield State Forest is named for Vermont's highest peak (4,393 feet), which can be tackled on a five-mile roundtrip hike, with more trails at the forest's Stowe, Smugglers' Notch and Bolton Valley ski areas. These trails and more at Camel's Hump State Park are all within an hour's drive of Burlington, and both contain segments of the popular Long Trail (the same trail that takes you up Mt. Mansfield). Or, you can drive a bit farther to reach trails in Vermont's Green Mountain State Forest or upstate New York's Adirondacks.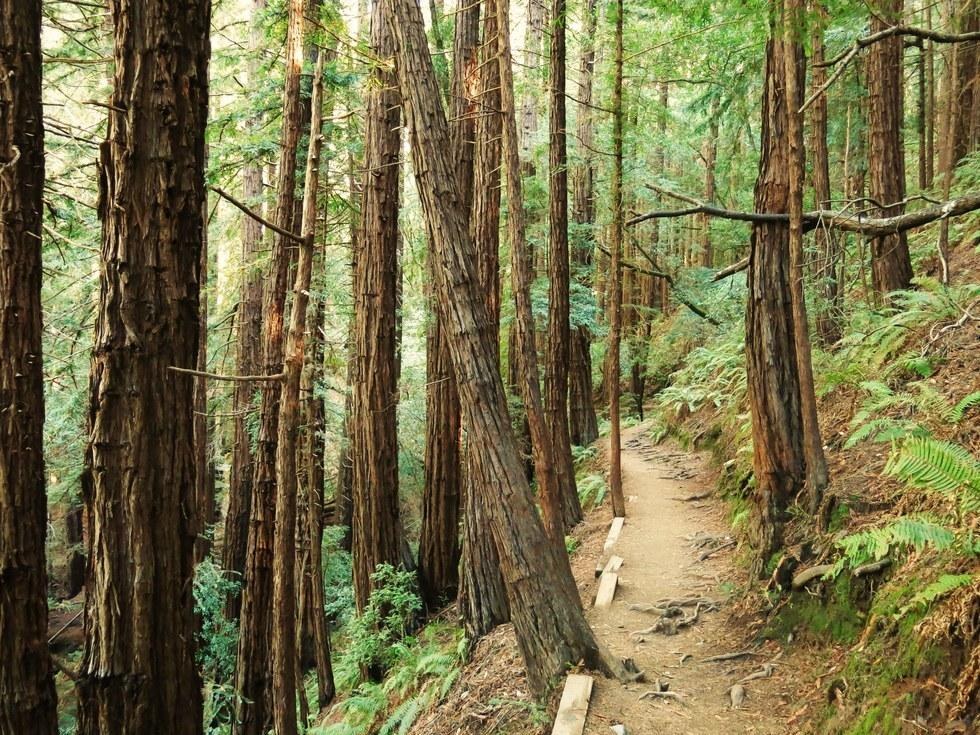 San Francisco, California
Among U.S. cities, only New York City is more densely populated than San Francisco, yet hundreds of miles of quiet trails are found within an hour's drive. Head north across the Golden Gate Bridge for redwood trails at Muir Woods National Monument, the Marin Headlands and Mt. Tamalpais. Head south on the Coast Highway for Coast Range hikes in Pacifica that serve up commanding views of the ocean. There are even lovely trails within San Francisco city limits in the Presidio and at Lands End—a wild stretch of coastal bluffs with three beaches. All of these parklands are part of the Golden Gate National Recreation Area.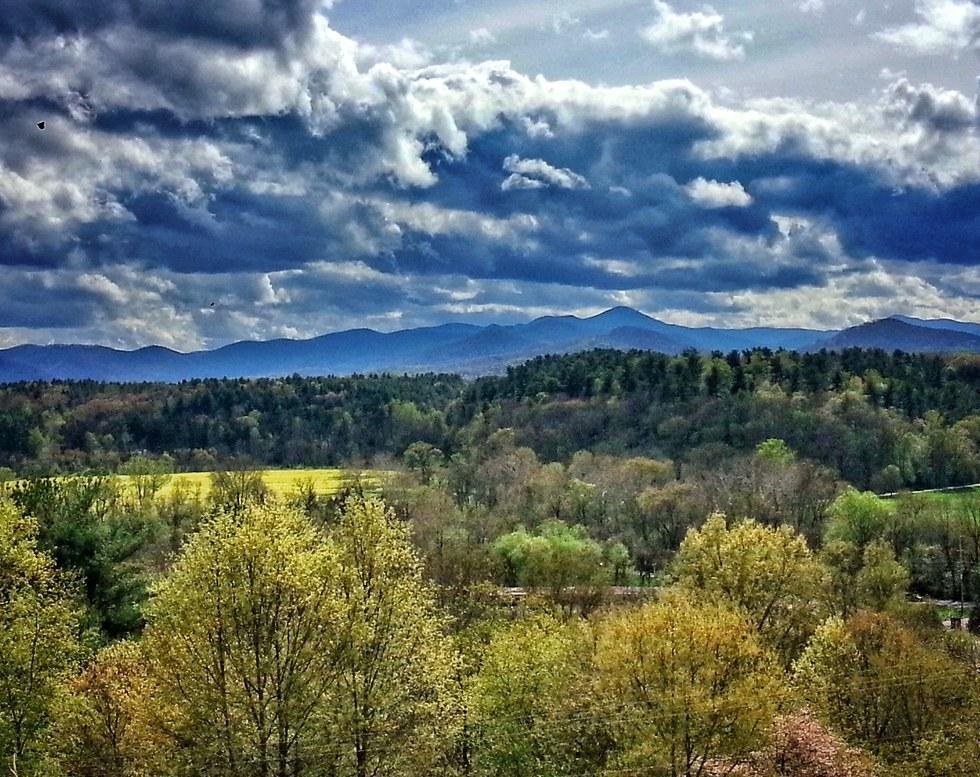 Asheville, North Carolina
Few cities are as surrounded by as many mountain trails as Asheville. The Blue Ridge Parkway skirts right past the city of 83,000, with nearby trails soaring high into the Blue Ridge Mountains a few miles from downtown Asheville. The area's best hikes lead to panoramic vistas. One of these is the 1.5-mile hike up 5,721-foot Mt. Pisgah from the Blue Ridge Parkway, where a restaurant at the top refuels your belly and soul. The Appalachian Trail also meanders through the mountains near Asheville. Worthy segments include the short Lover's Leap loop hike from Hot Springs (the trail runs right through the village's main street) and hikes that start from nearby Great Smoky Mountains National Park's 6,643-foot Clingmans Dome — the highest point on the entire Appalachian Trail.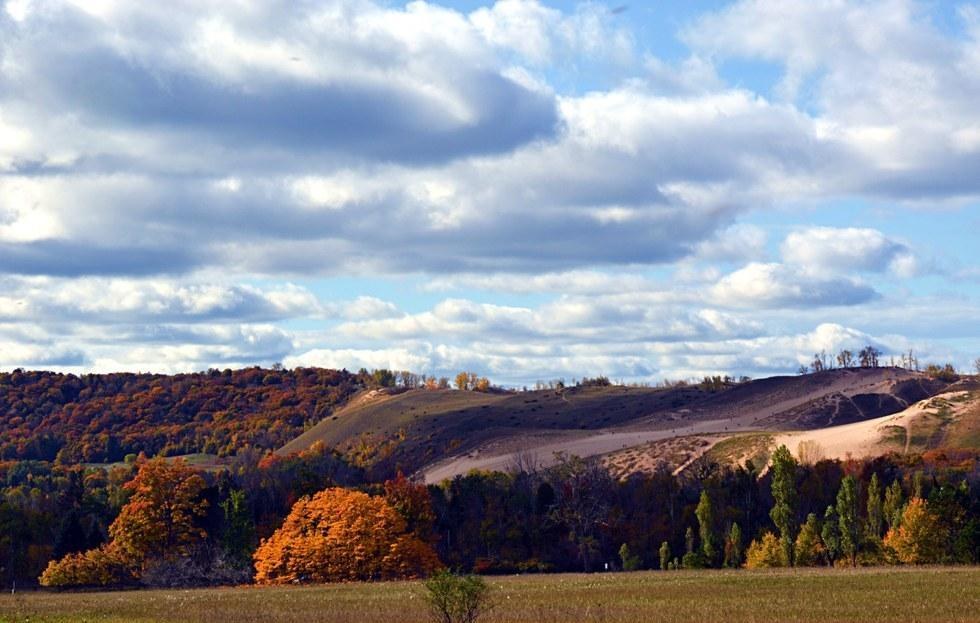 Traverse City, Michigan
The Midwest may not be as well-known for hiking as other parts of the country, but it's outstanding in the spring and early summer in northern Minnesota, Wisconsin and Michigan, where temperatures are cooler, hills are higher and wildflowers bloom later. Lakes, rivers and creeks are also more abundant in this northern belt of the Great Lakes region. Northern Michigan's Traverse City has all of these. It's a half-hour drive from Sleeping Bear Dunes National Lakeshore on Lake Michigan, with 100 miles of hiking trails, 200 miles of dunes, and more hiking and camping on the ferry-accessible Manitou Islands. There are also dozens of other parks and nature reserves laced with trails nearby, including several right in Traverse City.
If you go
United Airlines flies to each of these cities. Visit united.com or use the United app to plan your hiking adventure.