The 6 best places to travel this spring
You don't have to be a student to treat yourself to spring break. Whether you're searching for art and culture, outdoor adventure or food and wine, here are six amazing vacations to take while you're waiting for the summer sunshine to kick in.
Budapest, Hungary
Confession: Until we visited Budapest, we didn't think much of it. But we were immediately enamored of this jaw-dropping city with its medieval castles, art-nouveau buildings and chain bridges glistening over the Danube River. Beginning in April, temperatures rise to the mid 60s—perfect weather for exploring the city by foot, climbing up scenic Buda Castle, dipping in the thermal baths (Széchenyi was our favorite) and sipping Tokajwine alfresco. The best part of all? It's insanely cheap, so you can feast on goulash and stuffed cabbage at Hungarikum Bisztro for pocket change.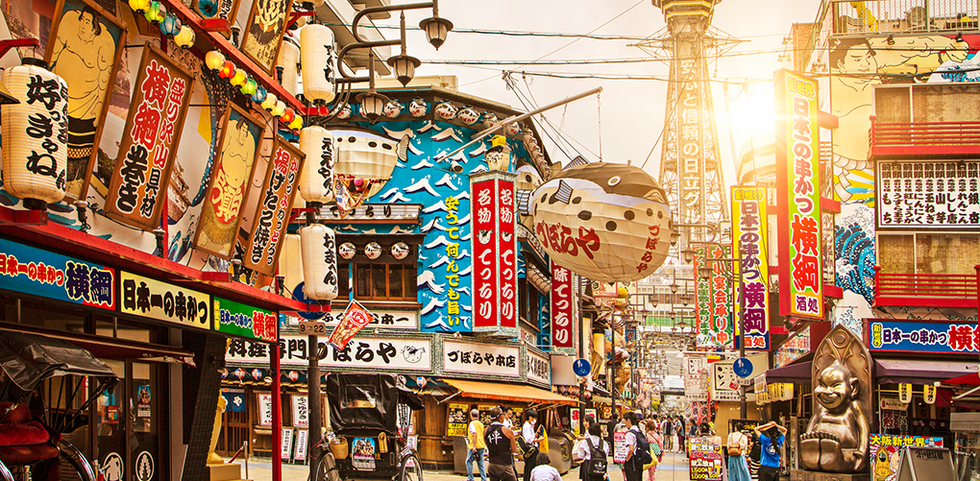 xavierarnau/Getty Images
Osaka, Japan
While often overshadowed by Tokyo, Osaka, the third-largest city in Japan, deserves the spotlight…especially for foodies. It is, after all, the culinary capital of Japan, boasting everything from opulent, Michelin-starred restaurants to out-of-this-world street food (think: rice balls wrapped in nori, savory pancakes loaded with pork belly and vegetables and deep-fried meat skewers that will make your head spin). If you're going to splurge, make it the 14-course meal at Fujiya 1935. And don't leave without a visit to Kuromon Ichiba Market, where Osaka's chefs buy ingredients like uni and Kobe beef.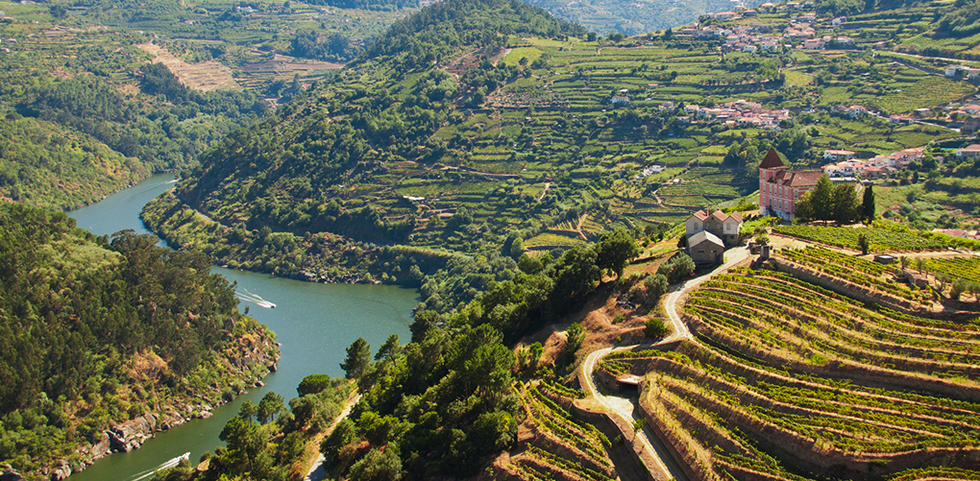 Light-Lab/Getty Images
Douro Valley, Portugal

It's a bold statement, but the Douro Valley might be the most underrated wine region in the world (and also possibly the most stunning). Located in northern Portugal, just an hour east of Porto, the Douro River snakes through miles of lush, terraced vineyards. By July and August, the hot, dry weather can be oppressive, but springtime is gorgeous. Go wine tasting with a view at Quinta do Crasto and Quinta das Carvalhas, where you can try full-bodied reds like Touriga Nacional and fresh, fruit-forward white blends made from the native Rabigato and Viosinho grapes.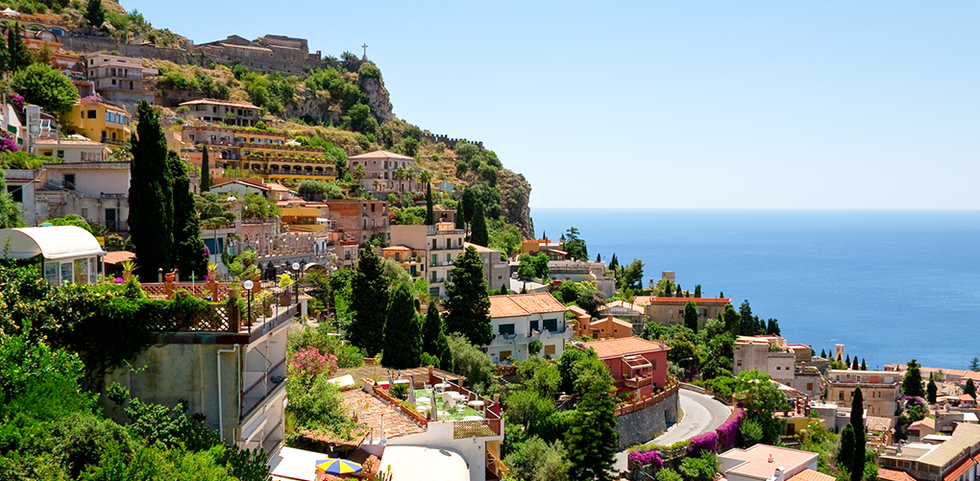 VvoeVale/Getty Images
Sicily, Italy

An Italian summer getaway sounds romantic and dreamy, but in reality, it's a zoo: Hotels are exorbitant, the lines for gelato are endless and every beach chair on the Amalfi Coast is taken by 9 a.m. Our plan: Visit the majestic island of Sicily before high season hits. The island is a mishmash of cultures, and everything from the architecture to the cuisine shows Greek, Arab and Spanish influence. In Palermo, medieval streets and colorful markets meet lemon trees and terra-cotta-walled cafés, while in the undeveloped Aeolian Islands, you can hike volcanoes and snorkel in the dizzyingly blue Tyrrhenian Sea.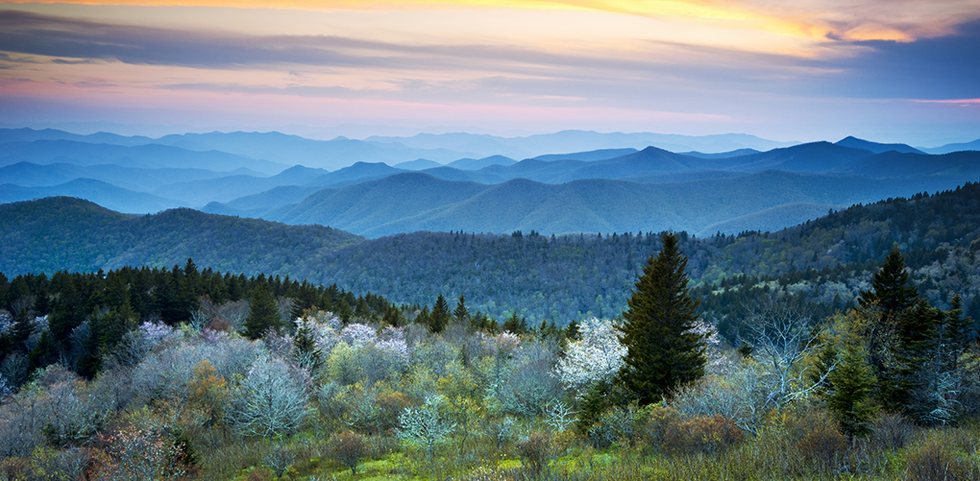 WerksMedia/Getty Images
Great Smoky Mountains, Tennessee
For outdoor enthusiasts and adventure seekers, Great Smoky Mountains are a dream come springtime. In April, the vistas of the Blue Ridge Parkway burst into color with wildflowers, and the weather is mild and breezy. Renting a place in the friendly town of Gatlinburg is a great option for budget travelers or, for a splurge, consider Blackberry Farm, a stunning wellness and culinary retreat just minutes from the mountains in the town of Walland.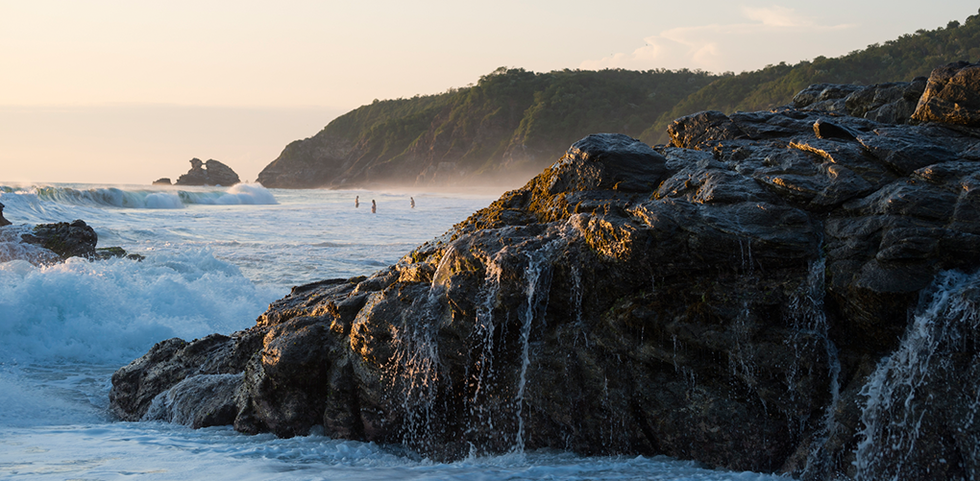 Jcarillet/Getty Images
Oaxaca, Mexico
The state of Oaxaca in southwest Mexico is a far cry from the busy beaches of Cancun or Cabo. Though still on the fringes, it's a blossoming, culturally rich city, home to museums, colorful crafts, baroque churches and impressive Spanish colonial architecture. It also boasts one of the most exciting food scenes in all of Mexico. (Think: barbacoa, tamales and grilled masa cakes covered in mole sauce.) Want some downtime? The laid-back beaches of Mazunte and Puerto Escondido and the resort town of Huatulco are three incredible stretches of Pacific coastline.
This article was from PureWow and was legally licensed through the NewsCred publisher network. Please direct all licensing questions to legal@newscred.com.
United to operate the first ever nonstop flight between Washington, D.C. and Lagos and offer more flights between D.C. and Africa than any other carrier
CHICAGO, Sept. 17, 2021 /PRNewswire/ -- United Airlines announced today that new service between Washington, D.C. and Lagos, Nigeria will begin November 29 (subject to government approval). The airline will operate three weekly flights connecting the U.S. capital to Nigeria's largest city, which is also the top Western African destination for U.S-based travelers. Tickets will be available for sale on united.com and the United app this weekend.
"This new flight to Lagos has been highly anticipated by our customers and offers the first ever nonstop service between Washington, D.C. and Nigeria, as well as convenient, one-stop connections to over 80 destinations throughout the Americas including Houston and Chicago," said Patrick Quayle, United's vice president of international network and alliances. "On behalf of all of United we'd like to offer our sincere thanks to the Nigerian Civil Aviation Authority and U.S. Department of Transportation for supporting our plans to provide this service."
"We are honored to work with our partners at United Airlines to welcome their second nonstop connection from Dulles International to the African continent," said Carl Schultz, acting vice president of airline business development at the Metropolitan Washington Airports Authority. "Lagos joins nearly 50 other nonstop international destinations currently served by the National Capital Region's gateway to the world."
United will operate this route with a Boeing 787 Dreamliner featuring 28 United Polaris® business class lie-flat seats, 21 United Premium Plus® premium economy seats, 36 Economy Plus® seats and 158 standard economy seats. This flight is the only service between the U.S. and Nigeria to offer premium economy product. Flights will depart Washington, D.C. on Monday, Thursday and Saturday and return from Lagos on Tuesday, Friday and Sunday.
This new flight builds on United's expansion into Africa and solidifies United's leadership position to Africa from the D.C. metro area, with more flights to the continent than any other airline. Just this year, United launched new service between New York/Newark and Johannesburg, South Africa and between Washington, D.C. and Accra, Ghana. And this December and January, United will increase its service to Accra from three weekly flights to daily* as customers travel home for the winter holidays. United is also returning its popular service between New York/Newark and Cape Town, South Africa on December 1.
United's new flights comply with each country's COVID-19 protocols and customers should check destination requirements before traveling.
Making International Travel Easier
United is the only U.S. airline to offer its own one-stop-shop where customers can conveniently get "travel-ready" by finding a location to schedule a COVID-19 test as well as upload and store their test results and vaccination records directly through the airline's website and award-winning mobile app with the Travel-Ready Center. The airline's easy-to-use travel tool available on United's mobile app enables customers to reduce stress and save valuable time at the airport right from the palm of their hand. United also announced a collaboration with Abbott and became the first U.S. carrier to set up an easy way for international travelers to bring a CDC-approved test with them, self-administer while abroad, and return home.
United Next
United is more focused than ever on its commitment to customers and employees. In addition to today's announcement, United has recently:
Launched an ambitious plan to transform the United customer experience by adding and upgrading hundreds of aircraft as well as investing in features like larger overhead bins, seatback entertainment in every seat and the industry's fastest available Wi-Fi.
Announced a goal to create 25,000 unionized jobs by 2026 that includes careers as pilots, flight attendants, agents, technicians, and dispatchers.
Announced that United will train at least 5,000 pilots by 2030 through the United Aviate Academy, with the plan of at least half being women and people of color.
Required all U.S. employees to receive a COVID-19 vaccination.
Became the first airline to offer customers the ability to check their destination's travel requirements, schedule COVID-19 tests and more on its mobile app and website. 
Invested in emerging technologies that are designed to decarbonize air travel, like an agreement to work with urban air mobility company Archer, an investment in aircraft startup Heart Aerospace and a purchase agreement with Boom Supersonic.
Committed to going 100% green by 2050 by reducing 100% of our greenhouse gas emissions without relying on traditional carbon offsets, including a recent agreement to  purchase one and a half times the amount of all of the rest of the world's airlines' publicly announced Sustainable Aviation Fuel commitments combined.
Eliminated change fees for all economy and premium cabin tickets for travel within the U.S.
About United
United's shared purpose is "Connecting People. Uniting the World." In 2019, United and United Express® carriers operated more than 1.7 million flights carrying more than 162 million customers. United has the most comprehensive route network among North American carriers, including U.S. mainland hubs in Chicago, Denver, Houston, Los Angeles, New York/Newark, San Francisco and Washington, D.C.  For more about how to join the United team, please visit united.com/careers and more information about the company is at united.com. United Airlines Holdings, Inc. is traded on the Nasdaq under the symbol "UAL".
*daily flights to Accra this winter are subject to government approval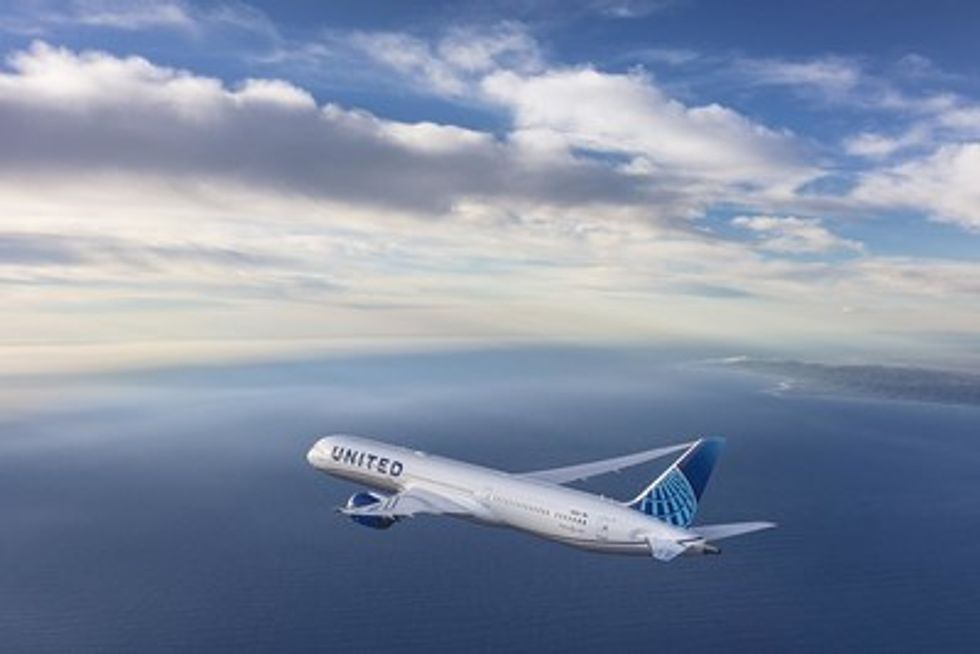 SOURCE United Airlines
For further information: United Airlines Worldwide Media Relations, +1-872-825-8640, media.relations@united.com
United agrees to purchase 1.5 billion gallons of sustainable aviation fuel (SAF) over 20 years - which is one and a half times the size of the rest of the world's airlines' publicly announced SAF commitments combined
CHICAGO and DES PLAINES, Ill., Sept. 9, 2021 /PRNewswire/ -- United and Honeywell today announced a joint multimillion-dollar investment in Alder Fuels – a cleantech company that is pioneering first-of-its-kind technologies for producing sustainable aviation fuel (SAF) at scale by converting abundant biomass, such as forest and crop waste, into sustainable low-carbon, drop-in replacement crude oil that can be used to produce aviation fuel. When used together across the fuel lifecycle, the Alder technologies, coupled with Honeywell's Ecofining™ process, could have the ability to produce a carbon-negative fuel at spec with today's jet fuel. The goal of the technologies is to produce fuel that is a 100% drop-in replacement for petroleum jet fuel.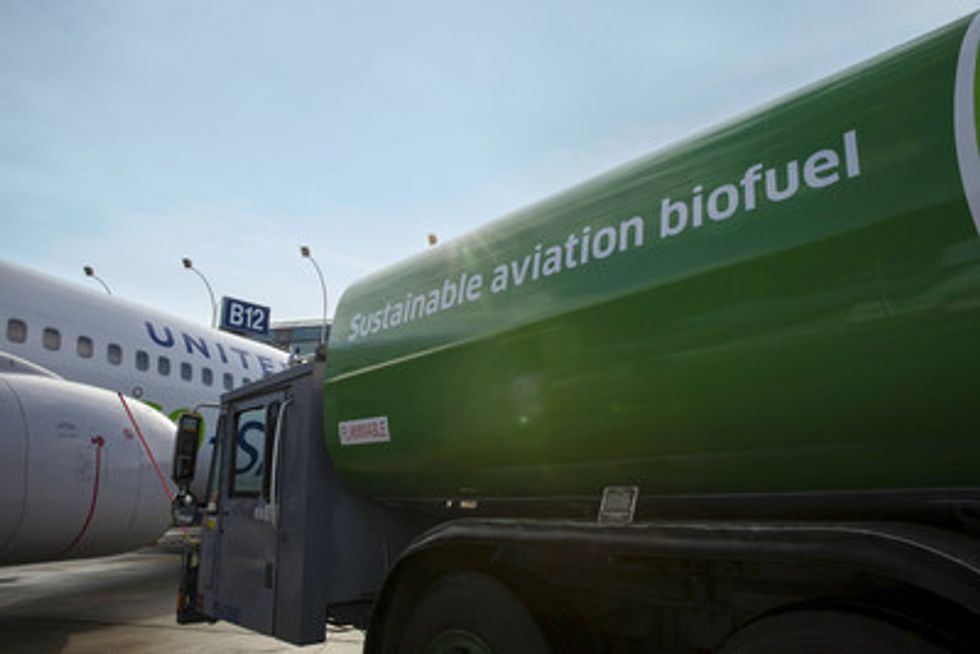 As part of the agreement, United is committing to purchase 1.5 billion gallons of SAF from Alder when produced to United's requirements. United's purchase agreement, which is one and a half times the size of the known purchase commitments of all global airlines combined, makes this easily the largest publicly announced SAF agreement in aviation history. United's purchase agreement with Alder also surpasses the previous record set by the airline in 2015 through its investment in Fulcrum BioEnergy with its option to purchase up to 900 million gallons of SAF.
"Since announcing our 100% green commitment in 2020, United has stayed focused on decarbonizing without relying on the use of traditional carbon offsets. Part of that commitment means increasing SAF usage and availability since it's the fastest way to reduce emissions across our fleet. However, to scale SAF as quickly as necessary, we need to look beyond existing solutions and invest in research and development for new pathways like the one Alder is developing," said United CEO Scott Kirby. "United has come further than any other airline making sustainable travel a reality by using SAF to power flights. Our leadership gives customers confidence that they are flying with an airline that recognizes the responsibility we have to help solve climate change."
"As a pioneer of the SAF market with UOP Ecofining™ technology, our work with United and Alder on this new technology will help transform the industry and support the growth of a zero-carbon economy," said Darius Adamczyk, Honeywell chairman and chief executive officer. "This solution will not only advance United's SAF commitment but can help the aviation industry meet its commitments to decouple increases in carbon emissions from growth in passengers."
According to the U.S. Department of Energy (DOE), U.S. forestry residues and agricultural residues alone could provide enough biomass energy to generate more than 17 billion gallons of jet fuel and displace 75% of U.S. aviation fuel consumption. If the U.S. were to broadly adopt regenerative agricultural practices, which capture more carbon in healthier soil compared to traditional methods, the U.S. could generate an additional seven billion gallons of SAF, which would completely replace the U.S.'s current fossil jet fuel consumption.
Alder's technology and demand for its fuel from the aviation industry create a large new market for biomass from regenerative practices. Use of this biomass further enables Alder's production process to be carbon negative over the fuel's lifecycle.
"Aviation poses one of the greatest technology challenges for addressing climate change and SAF has demonstrated the greatest potential. However, there is insufficient raw material to meet demand," said Bryan Sherbacow, CEO of Alder Fuels and senior advisor to World Energy, the company that owns and operates the world's first SAF refinery. "Alder's technology revolutionizes SAF production by enabling use of widely available, low-cost and low-carbon feedstock. The industry is now a major step closer to using 100% SAF with our drop-in fuel that accelerates the global transition to a zero-carbon economy."
Prior to founding Alder, Sherbacow built the world's first SAF refinery utilizing Honeywell's technology and subsequently contracted with United, enabling the airline to become the first globally to use SAF in regular operations on a continuous basis. Since then, United has purchased more SAF than any other airline and, with this agreement now, has more than 70% of the airline industry's publicly announced SAF commitments. Alder's research is supported by the U.S. Defense Logistics Agency, the DOE and a partnership with DOE's National Renewable Energy Laboratory (NREL), focused on developing technology to process organic waste and sustainable, non-food plant material into carbon-negative transportation fuels.
Honeywell innovation established the SAF market with its UOP Ecofining process, which is the first technology used to maximize SAF production for commercial aviation. Building on Honeywell's focus to create sustainable technology, Honeywell will utilize its expertise and proven process of developing sustainable fuels alongside Alder, applying proprietary hydroprocessing design to the process to jointly commercialize the technology. Commercialization is expected by 2025. This announcement is a clear example of how Honeywell's Sustainable Technology Solutions business can partner with early-stage companies and help them scale faster, access customers and advance research and development to help drive sustainability at the global level.
United's joint investment in Alder is the latest by United Airlines Ventures, a venture fund launched earlier this year that focuses on startups, upcoming technologies, and sustainability concepts that will complement United's goal of net zero emissions by 2050 -- without relying on traditional carbon offsets. In 2020, United became the first airline to announce a commitment to invest in carbon capture and sequestration and has since followed with investments in electric vertical takeoff and landing aircraft and 19-seat electric aircraft that have the potential to fly customers up to 250 miles before the decade's end.
About United
United's shared purpose is "Connecting People. Uniting the World." For more information, visit united.com, follow @United on Twitter and Instagram or connect on Facebook. The common stock of UAL is traded on the Nasdaq under the symbol "UAL".
About United Airlines Ventures
United's corporate venture capital fund, United Airlines Ventures, allows the airline to continue investing in emerging companies that have the potential to influence the future of travel. The new fund will concentrate on sustainability concepts that will complement United's goal of net zero emissions by 2050 -- without relying on traditional carbon offsets -- as well as revolutionary aerospace developments and innovative technologies that are expected to create value for customers and United's operation. For more information about United Airlines Ventures, please visit https://www.united.com/ventures.
About Honeywell
Honeywell (www.honeywell.com) is a Fortune 100 technology company that delivers industry-specific solutions that include aerospace products and services; control technologies for buildings and industry; and performance materials globally. Our technologies help aircraft, buildings, manufacturing plants, supply chains, and workers become more connected to make our world smarter, safer, and more sustainable. For more news and information on Honeywell, please visit www.honeywell.com/newsroom.
About Alder Fuels
Alder Fuels, founded by biofuel and aviation industry entrepreneur Bryan Sherbacow, is a process technology and project development company in the low-carbon energy industry. Alder is commercializing a process to produce crude oil that is carbon negative, scalable and cost-competitive with the petroleum it replaces. Critical to rapid, world-scale deployment, the process will be compatible with the existing petroleum refining and logistics infrastructure. The company's collaboration with United Airlines and Honeywell UOP is expected to propel use of new forms of biomass to power commercial aircraft, reduce fossil fuel consumption and commercialize technologies benefiting the flying public. It builds upon a decade-old relationship among the stakeholders in pioneering commercialization of industry-leading SAF technology. For more information about Alder Fuels, visit http://www.alderfuel.com/.
Forward Looking Statement
Safe Harbor Statement under the Private Securities Litigation Reform Act of 1995: Certain statements in this press release are forward-looking and thus reflect our current expectations and beliefs with respect to certain current and future events and anticipated financial and operating performance. Such forward-looking statements are and will be subject to many risks and uncertainties relating to United's and Honeywell's operations and business environment that may cause actual results to differ materially from any future results expressed or implied in such forward-looking statements. Words such as "expects," "will," "plans," "intends," "anticipates," "indicates," "remains," "believes," "estimates," "forecast," "guidance," "outlook," "goals," "targets" and similar expressions are intended to identify forward-looking statements. Additionally, forward-looking statements include statements that do not relate solely to historical facts, such as statements which identify uncertainties or trends, discuss the possible future effects of current known trends or uncertainties, or which indicate that the future effects of known trends or uncertainties cannot be predicted, guaranteed or assured. All forward-looking statements in this press release are based upon information available to us on the date of this press release. Neither United nor Honeywell undertakes any obligation to publicly update or revise any forward-looking statement, whether as a result of new information, future events, changed circumstances or otherwise, except as required by applicable law. United's and Honeywell's actual results could differ materially from these forward-looking statements due to numerous factors including, without limitation, the risks and uncertainties set forth under Part II, Item 1A., "Risk Factors," of United Airlines Holdings, Inc.'s Quarterly Report on Form 10-Q for the quarter ended June 30, 2021 and Honeywell's Annual Report on Form 10-K for the year ended December 31, 2020, as well as other risks and uncertainties set forth from time to time in the reports United Airlines Holdings, Inc. and Honeywell file with the U.S. Securities and Exchange Commission.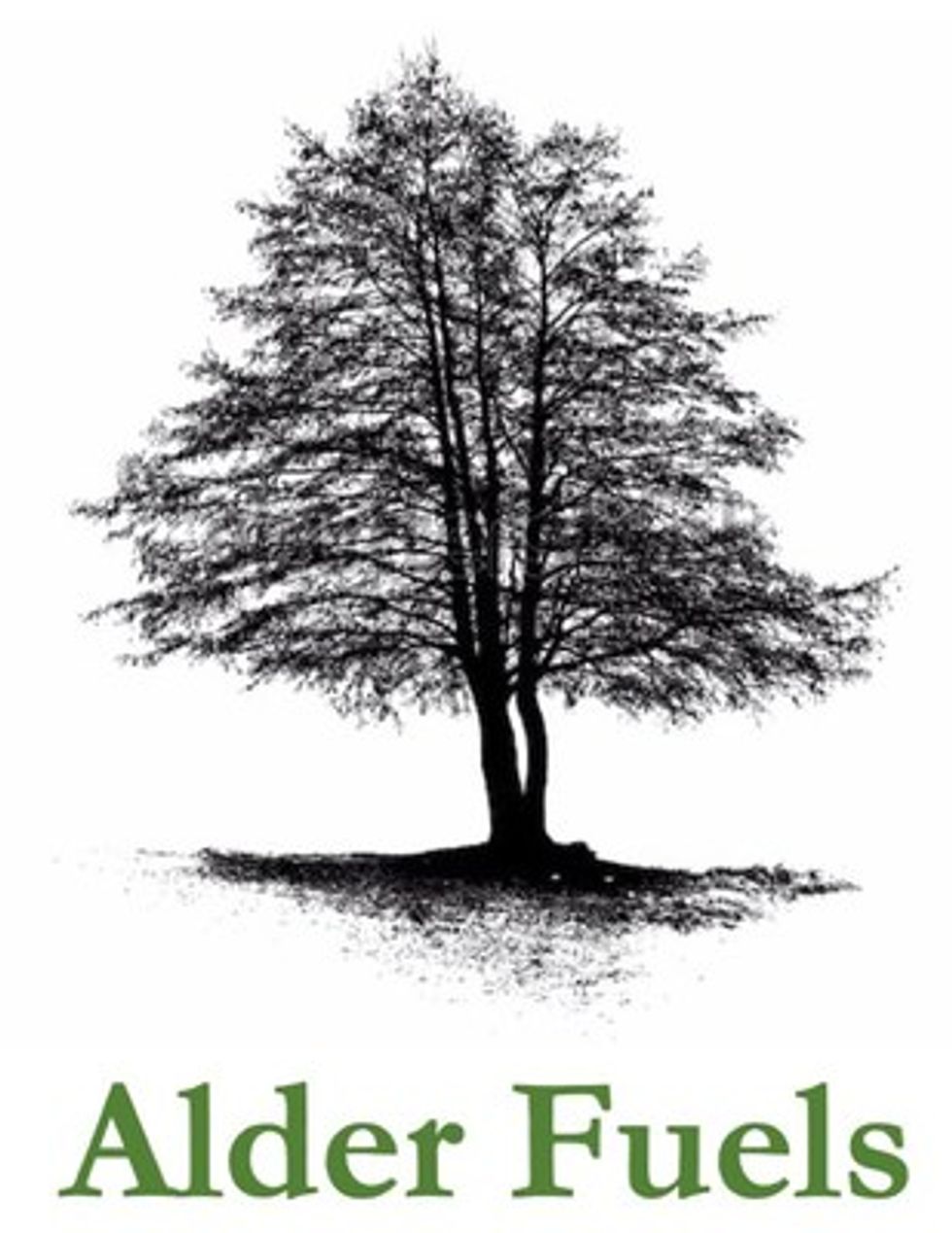 SOURCE United Airlines
For further information: United Airlines Worldwide Media Relations, +1-872-825-8640, media.relations@united.com; Honeywell, Mike Hockey, Mike.hockey@honeywell.com, 832 285 4933; Alder Fuels, Alex Gibson, 803-361-3016, agibson@apcoworldwide.com
CHICAGO, Sept. 1, 2021 /PRNewswire/ -- United (NASDAQ:UAL) will present at the 14th Annual Cowen Global Transportation & Sustainable Mobility Conference on Thursday, September 9. The presentation will begin at 10:30 a.m. CT / 11:30 a.m. ET.
The live webcast will be available on the investor relations section of United's website at ir.united.com. The company will archive the audio webcast on the website within 24 hours of the presentation, and the webcast will be available for a limited time.

SOURCE United Airlines
For further information: United Airlines Worldwide Media Relations, +1-872-825-8640, media.relations@united.com
Scroll to top