If you think it's too late to enjoy an affordable summer getaway, you should think again. Whether you're in the mood for sunbathing on a Caribbean island, exploring a historic European capital, or dancing at a music festival in the heart of the Great White North, there's still plenty of time to travel this summer without breaking the bank. You just have to know where to look for the low-season bargains. Here are seven exciting destinations that are surprisingly economical to visit for an August vacation.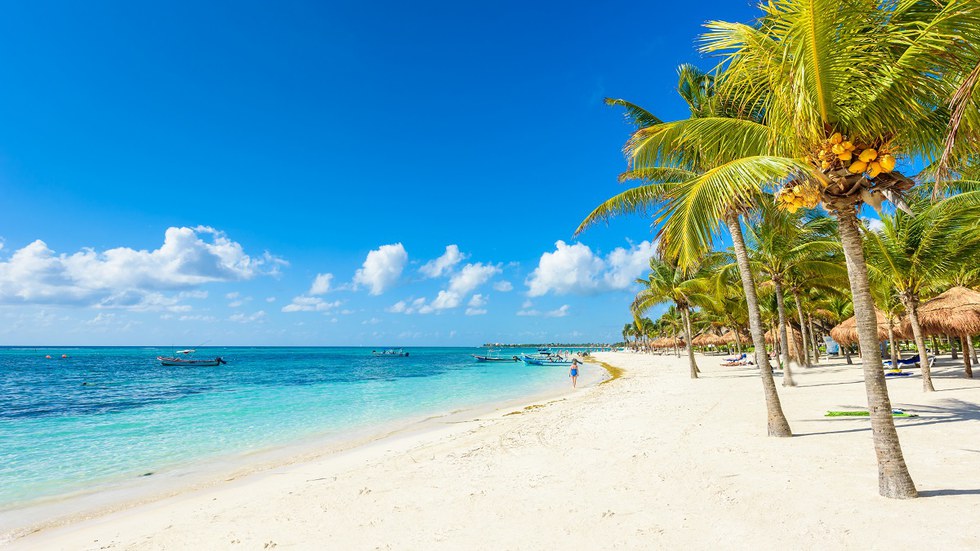 Cancun, Mexico
Late summer is the slowest month for tourism in sunny Cancun, which means that smart travelers can find excellent deals on all-inclusive resort packages. And since the city's street food scene is truly incredible, savvy visitors can stretch their dollar by avoiding overpriced restaurants. Best of all, by arriving late in the season, you'll avoid the crowds, giving you plenty of space to relax, unwind, and rejuvenate.
Toronto, Canada
Travelers looking to maximize their August vacation budget should consider visiting Toronto this summer. One of North America's most sophisticated destinations, the city is pulling out all the stops this year to celebrate Canada's 150th anniversary. Free festivals and events are scheduled each month to honor the occasion, which means you'll have no trouble finding lavish entertainment at a fraction of the cost. Music lovers will enjoy the free summer concert series held every weekend at the Yonge-Dundas Square in downtown, while literary fans will adore the "Word on the Street" festival, a free event that recognizes Canada's most influential authors.
Saint Barth's
Between the gorgeous public beaches and the wealth of convenient Airbnb options, travelers to the French Caribbean island of St. Barth's can save plenty during the summer low-season. And since much of St. Barth's can be explored on foot, why not rent an affordable scooter or an inexpensive bicycle, rather than get around by over-priced taxi? Although hotel restaurants are costly even during the summer months, the island's markets are well stocked with authentic French cheeses, delicious meats, and sparkling wines, making it easy to prepare affordable picnic lunches for you and your travel companions.
Barbados
A generous exchange rate, comfortable weather conditions, fewer crowds, and discounted accommodations during the low-season makes vacationing in the Caribbean one of the best choices for affordable summer travel. Topping the list of Caribbean destinations worth visiting is the island of Barbados. Though you might assume that renting a private villa in Barbados would add to your trip's cost, the truth is that you can take advantage of remarkable savings during the months of August and September as renters compete to fill their seasonal vacancies.
Berlin, Germany
One of the least expensive major cities in western Europe, Berlin is a perfect last-minute travel destination during the months of August and September. Late summer visitors can experience a variety of outdoor food and music events, including the world-famous International Beer Festival. If art is what you're interested in, the city's countless small galleries offer free exhibits showcasing some of the most exciting new talent in the world.
Athens, Greece
Late summer means fewer crowds in Athens, so the city welcomes the handful of tourists it receives with excellent deals on hotels, food, and entertainment. And with the Greek economy is still finding its footing, travelers can expect many businesses to compete heavily for their valuable vacation dollars. Temperatures in August and September average in the 70s and 80s, making Athens a comfortable spot for a getaway visit.
Sofia, Bulgaria
While most tourists flock to Bulgaria's Black Sea Coast in late summer, excellent vacation deals can be found in the beautiful capital city of Sofia, which empties out during August and September. Famous for its stunning ancient ruins and historical architecture, Sofia has a well-deserved reputation as one of Europe's most affordable capital cities. Whether you're strolling the cobblestone streets on the way to an ornate royal palace or sipping coffee at a trendy cafe with a picturesque view of the mountains, you'll discover that few places in the world are as charming as Sofia.
If you go
Once you've decided on the perfect August vacation, book your tickets by visiting united.com or by using the convenient United app.