7 epic beach destinations you've never heard of
Waves roll in one after another, palm trees sway in the breeze, gulls circle silently and time seems to stand still. A secluded beach is the perfect place to reconnect with friends and family, or maybe just reconnect with yourself. You'll find pristine, quiet beaches in every corner of the globe, but the very best might just be the ones you've never heard of.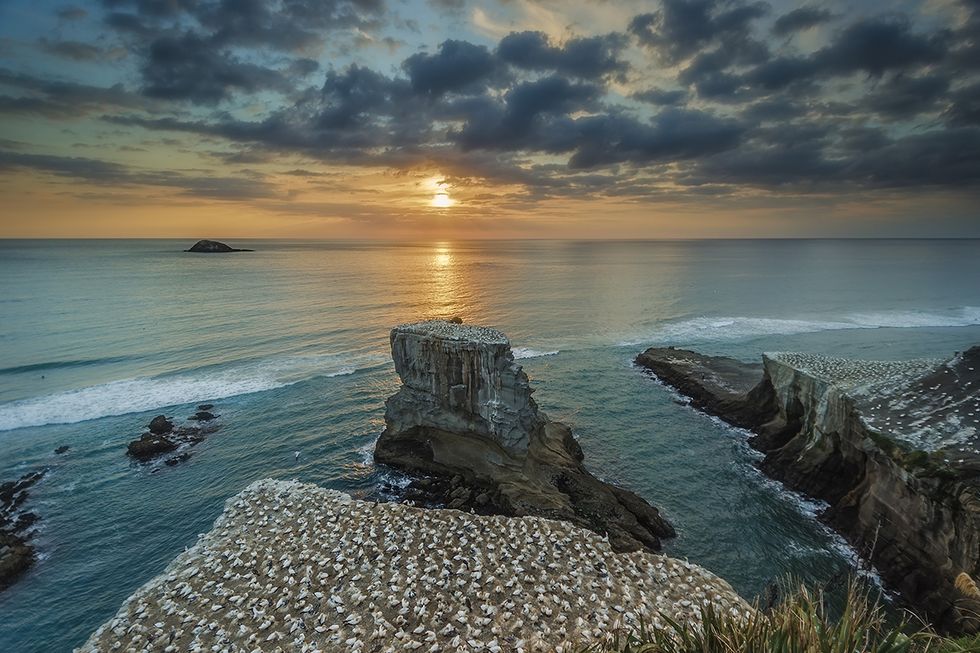 Hit the surf at Muriwai Beach, New Zealand
Despite being less than 40 minutes from Auckland, Muriwai Beach is practically unknown except to locals who have dubbed it one of the best surf spots in New Zealand. Soak up the sun in a sheltered cove, forage the black-sand beach for mussels at low tide or take advantage of the consistent beach break that makes Maori Bay such a renowned surfing destination. Get there early in the day to grab a coffee or have breakfast at Sand Dunz Beach Cafe, just outside the main beach parking lot.
Have Saline Beach on St. Barts to yourself
A far cry from the tourist destinations that have taken over some corners of Saint Barthélemy, or St. Barts, Saline Beach is one-third of a mile of untouched sand with nothing but lush vegetation on one side and crystal-clear Caribbean water on the other. Maybe it's the five-minute hike from the parking area that keeps some people away, but there's a good chance you'll have the beach all to yourself when you get there. Hop on a direct flight from Houston to Princess Juliana International Airport on the Dutch side of the neighboring island of St. Martin, and from there it's just a beautiful 40-minute ferry ride to St. Barts.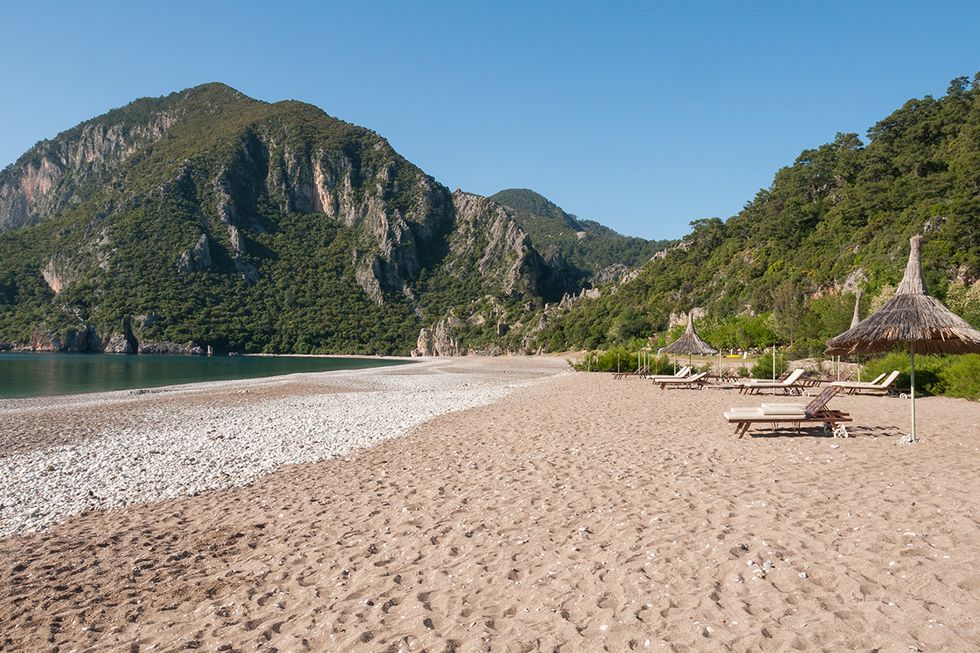 Sample local flavors at Cirali Beach, Turkey
You can thank the loggerhead turtles for the untouched expanse of white sand that is Cirali Beach. Development is banned here because these endangered sea turtles live and nest along the shore, making this one of Turkey's most pristine beaches. The surrounding landscape is nothing to shrug about either — towering mountains overlook the Mediterranean Sea. A mere 90 minutes from Antalya Airport, the village of Cirali has a great selection of restaurants serving traditional Turkish fare like kebobs and pide, a Turkish variation on pizza.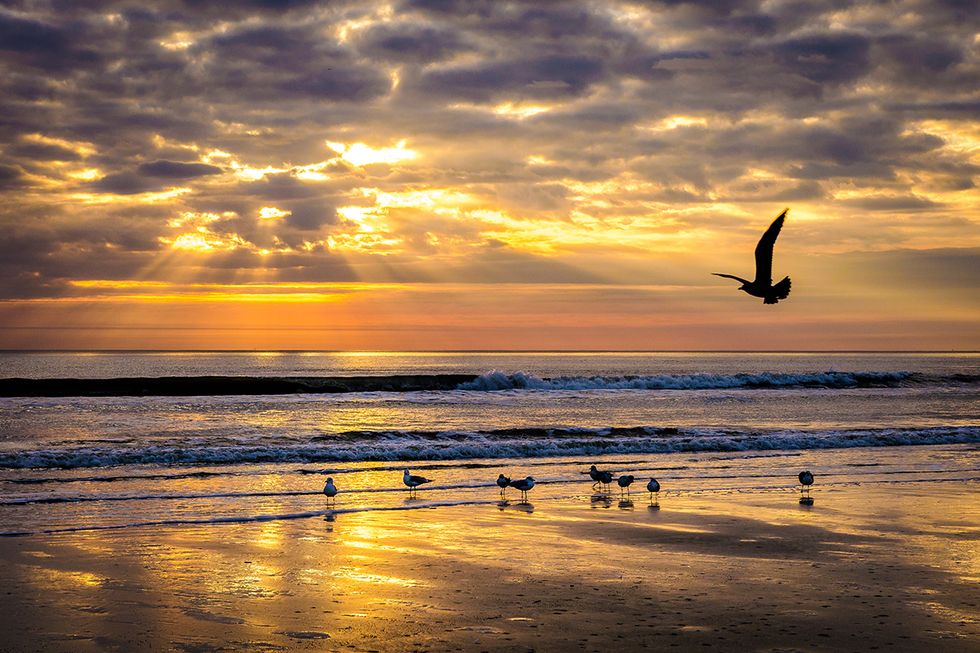 Go wild on Georgia's Cumberland Island
Cumberland Island National Seashore lies less than a mile from the Georgia coast, yet this undeveloped island feels hundreds of miles — and maybe hundreds of years — from civilization. It's a place where Spanish moss hangs from gnarled oak trees and wild horses roam 18 miles of windswept beach. Pack your rod and reel for some incredible surf fishing in the Atlantic Ocean or take a few hours to explore Cumberland Island's maze of remote hiking trails. You can even bring a tent and camp on the beach overnight. The city of St. Marys, Georgia, is just a half hour from Jacksonville International Airport; from there it's just a short kayak trip or ferry ride to Cumberland Island.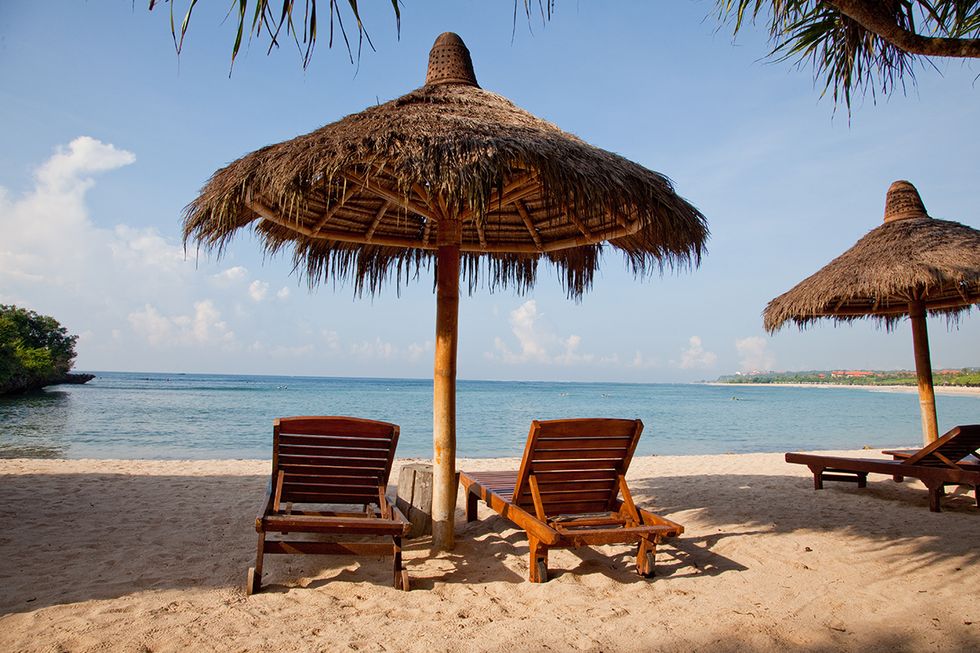 Discover Bali's hidden beach
Bali's beaches are, for the most part, no secret. This Indonesian province is practically synonymous with sand and surf, yet one of the true hidden gems of the Indian Ocean lies at Green Bowl Beach. Accessible by stone steps and practically invisible from the cliffs above, it's no stretch to call Green Bowl Beach "hidden." Once you brave the steps, the beach becomes the perfect secluded hideaway for snorkelers, explorers and surfing fanatics. High tide nearly erases Green Bowl Beach most afternoons, so pack a light picnic and enjoy the beach early in the day, and then head back topside where you'll find a few small shops with cold drinks and fresh young coconuts for sale. Don't miss out on the beautiful cliff-top Uluwatu Temple, which hosts nightly kecak music and fire-dance performances.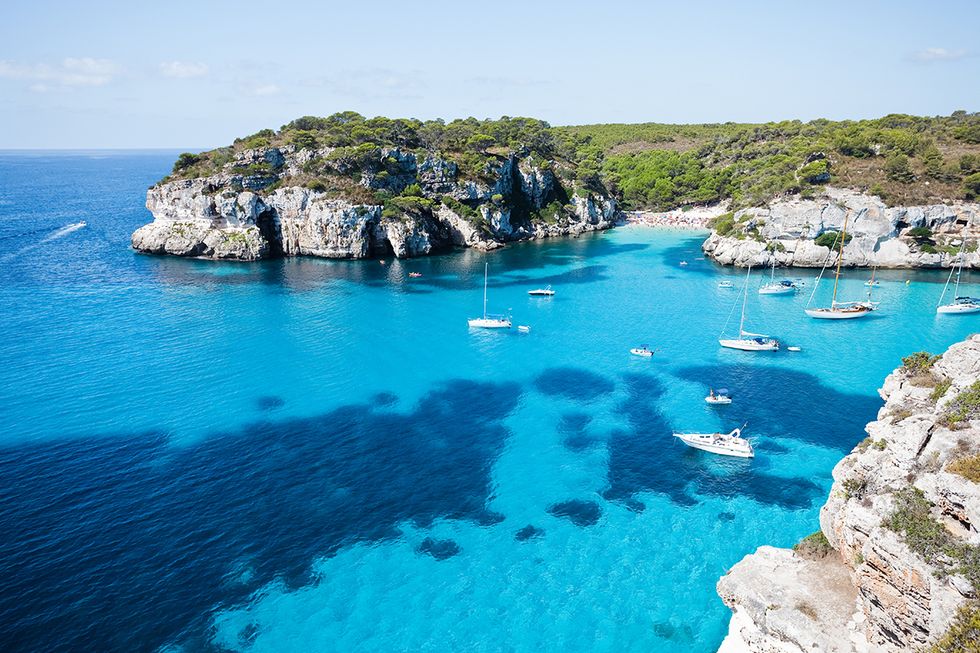 Explore the remote coast of Minorca
Considerably more low-key than its island neighbors of Mallorca and Ibiza, Minorca —accessible by ferry from Barcelona — is surrounded by the tranquil waters of the Mediterranean Sea. The island boasts a coastline that alternates between rugged limestone cliffs and sheltered, turquoise-colored bays. A 45-minute drive along the coast to the Cap de Favártix lighthouse offers ample views of the coast's more forbidding seashore, but just south of the lighthouse you'll find two of Minorca's most scenic and secluded beaches: Cala Presili and Platja d'en Tortuga. Both beaches are completely undeveloped with roadside parking within a few minutes walk from the water. Pack a few blankets and a picnic lunch, take a dip in the quiet waters, or look for wildflowers blooming above the beachside dunes.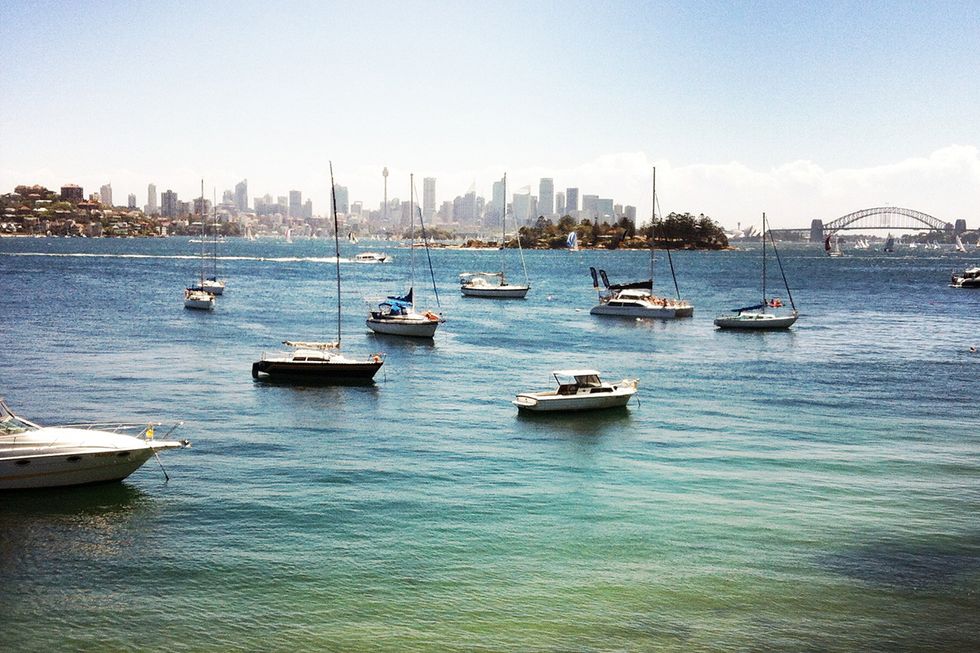 Escape the Crowds Near Sydney, Australia
Sydney has a lot of well-known beaches that draw huge crowds on summer days, but some of the area's best beaches are less famous. Milk Beach, in the wealthy Sydney suburb of Vaucluse, offers white sand, rugged rock formations and a perfect vantage point from which to watch the sun set over Sydney. You can access the beach through the grounds of the historic Strickland House, an 1850s mansion that is open to the public. If you have a little extra time, take a day trip across Sydney Harbor to Store Beach, a tiny out-of-the-way spot that harbors a colony of endangered fairy penguins — the smallest penguins in the world.
In an age when there are few blank places left on the map, there's no experience more rewarding than discovering a perfect getaway and having it all to yourself. Whether your destination is a far-flung beach resort or your own private tropical paradise, United and our Star Alliance partners are dedicated to getting you there. Visit united.com or use the United app to start planning today.
Calling all AvGeeks and travelers! Here's a fun way to take your next video call….from a United Polaris seat, the cockpit or cruising altitude. We're introducing United-themed backgrounds for use on Zoom, a video conferencing tool that many people are using to stay connected.
So for your next meeting or catch up with friends and family, download the app to either your computer or mobile device to get started. If you've already downloaded Zoom you can skip ahead to updating your background image (see instructions below).
Start here by downloading your favorite United image to your computer or mobile device. Just click "download" in the bottom left corner of the image.
Next go to your Zoom app (you'll need to download the app to access backgrounds) and click on the arrow to the right of your video camera icon in the bottom of the screen.
From here select, "choose virtual background" to upload your uniquely United photo.
When and where possible, we are working to repatriate travelers who are stranded abroad in the wake of the COVID-19 crisis. Our teams are working closely with government officials here in the U.S. as well as in other countries where flying has been restricted to gain the necessary approvals to operate service. In regions where government actions have barred international flying, we have coordinated with the the U.S. State Department and local government officials to re-instate some flights. Additionally, we have been operating several extra flights to countries in Central America and South America as we continue to play a role in connecting people and uniting the world.
We have operated more than 56 repatriation flights from Panama City, Guatemala City, Quito, Lima, San Pedro Sula, Tegucigalpa and Roatan, bringing nearly 8,000 people home. We will continue working with government officials to operate extra flights to Houston from Quito, San Pedro Sula, Tegucigalpa and from Lima to Washington Dulles and beginning April 5, we will begin operating multiple charter flights between Delhi and San Francisco. We continue to review more opportunities for flights between the United States and other countries to bring citizens home.
Video provided by the U.S. Embassy Ecuador of Americans returning home on United.

Additionally, our Customer Solutions and Recovery team is working with customers in the following markets to rebook them on flights back to the United States as capacity allows, either on our aircraft or on one of our airline partners' planes:

Quito, Ecuador
Managua, Nicaragua
Roatan, Honduras
San Pedro Sula, Honduras
Amsterdam
Brussels
Munich
Singapore
Tokyo-Haneda
Seoul, South Korea
Melbourne, Australia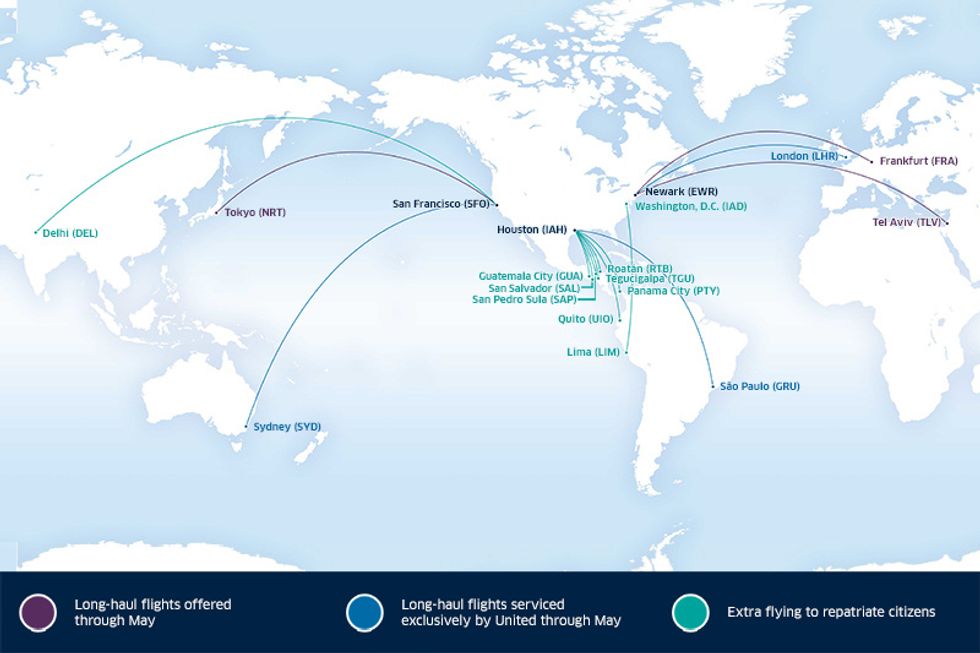 We also recently reinstated several international flights back into our schedule to support customers and essential businesses which depend on these routes. As a result, we will be the only airline to offer service between Newark/New York and London, San Francisco and Sydney, as well as Houston and São Paulo, Brazil.

In the midst of mobilizing our cargo operations, our teams at New York/Newark (EWR) and Jacksonville (JAX) stepped in to assist Roche Diagnostics with transporting a vital component for an instrument being used for COVID-19 testing.
The component was stuck at EWR en route to the Mayo Clinic in Florida after another airline's flights were cancelled. A Roche employee contacted us asking for help and, within a few hours, our teams had the piece loaded onto a Jacksonville-bound aircraft, with arrangements in place to deliver it to the Mayo Clinic.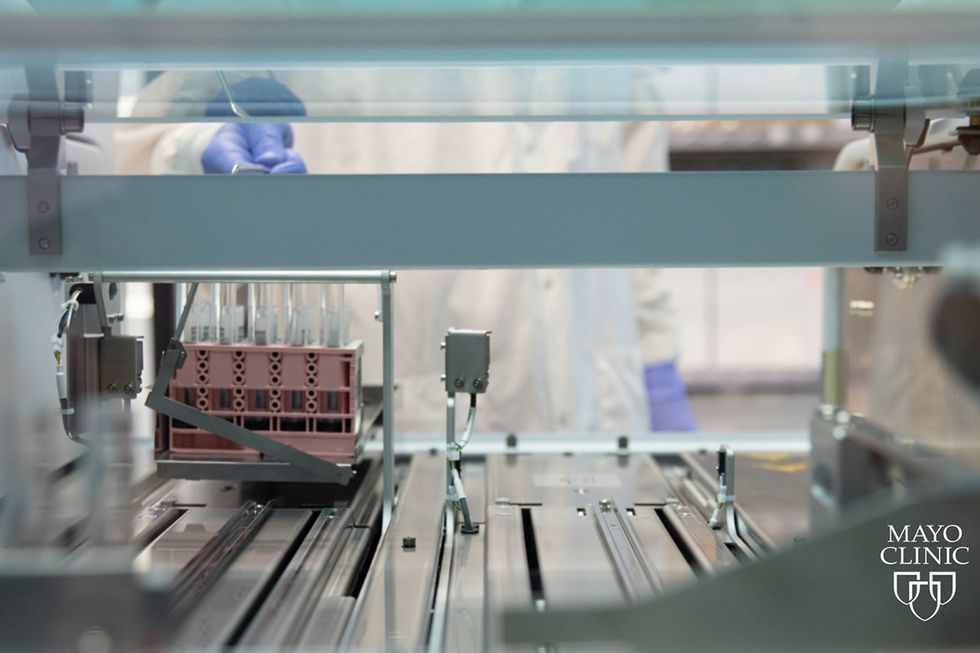 The item we shipped will allow the Mayo Clinic in Florida to process hundreds of COVID-19 tests per day. Mayo Clinic Laboratories has been on the front lines of increasing testing capacity to expedite caring for patients at this critical time and working to ease the burden being felt at test processing laboratories in a growing number of areas.

Together, we are facing an unprecedented challenge. United Together, we rise to meet that challenge.
Check out our newest destinations
United Airlines
united
We continue to work with government officials to bring Americans home. In addition to flights from Central & South America, we have charter flights planned from India. Learn more about our repatriation efforts in the wake of COVID-19 here:
uafly.co/3aExaOL
#UnitedTogether
United Airlines
united
When
@RocheDia
needed to ship a vital component of a COVID-19 testing unit from New Jersey to Florida, United Cargo jumped in to help. Read about how this part will allow
@MayoClinic
to process hundreds of tests per day for cases in the Southeastern U.S.
uafly.co/2UzOAGW
United Airlines
united
International schedule update: We know some people around the globe are displaced and still need to get home. We are reinstating some international flights over the next few days and will continue to fly six daily international flights through May.
uafly.co/3a5Dj6p
United Airlines
united
We have extended our change fee waiver to cover travel through May 31, 2020: - You can change or cancel your flight on
united.com
or through the app – a phone call is not required - For the latest on our commitment to your safety, visit
united.com/coronavirus
We Are United
weareunited
Shoutout to our operations team, who are working to properly park, maintain and store many aircraft in the
#BeingUnited
fleet. These aircraft are being housed across our seven hubs, maintenance facilities in CLE and MCO as well as at offsite facilities in New Mexico and Arizona.
We Are United
weareunited
Tomorrow, Oscar and Scott will host a companywide town hall to discuss the latest developments in managing the effects of the coronavirus (COVID-19). You can join the livestream event at 1:20 p.m. CT here:
uafly.co/39AV25m
We Are United
weareunited
Tomorrow, Oscar and Scott will host a companywide town hall to discuss the latest developments in managing the effects of the coronavirus (COVID-19). You can join the livestream event at 1:20 p.m. CT here:
uafly.co/39AV25m
.
Watch our most popular videos
Copyright © 2020 United Airlines, Inc.
All rights reserved.
Indicates an external site that may or may not meet accessibility guidelines.
Scroll to top
Scroll to top