Combining cosmopolitan sophistication and natural beauty, Geneva, Switzerland, has an enchanting, resort-like quality that few places in the world can match. Nestled amid snow-capped mountains, this French-speaking city offers all the luxury and excitement of a compact European metropolis. To help make your Swiss adventure truly unforgettable, here are seven must-see attractions you won't want to miss.
The International Red Cross and Red Crescent Museum
Geneva's long history of peace and humanitarianism is celebrated in this multi-media museum which first opened its doors almost three decades ago. Though the exhibits change frequently, visitors to the museum should spend time in the permanent collection titled "The Humanitarian Adventure." Divided into three sections, each exploring different themes of human dignity and compassion, this fascinating exhibit takes viewers from the founding of the Red Cross in 1863 to today's modern environmental humanitarian efforts around the world.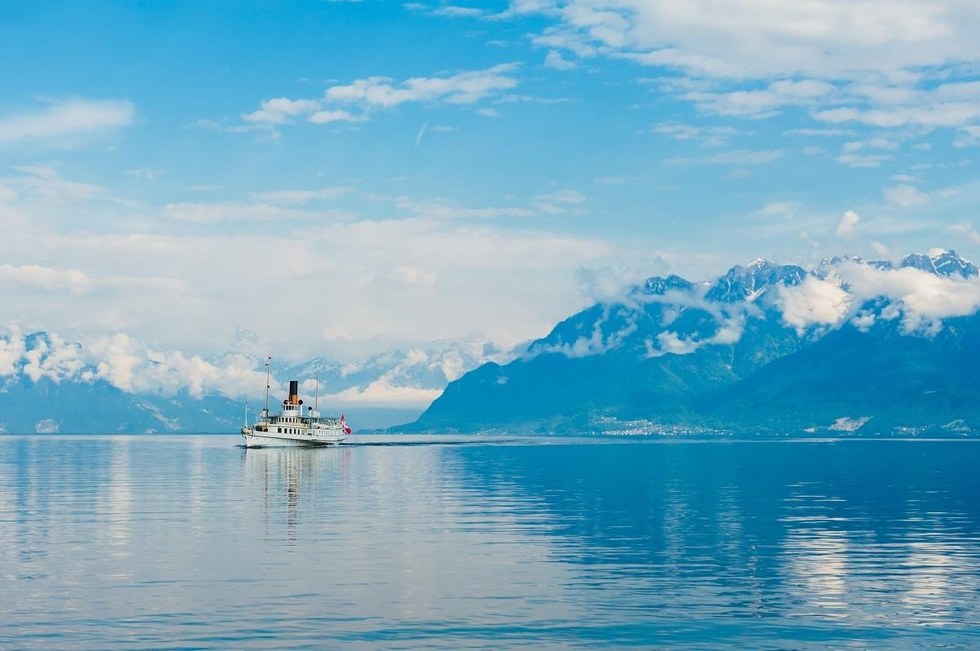 Lake Geneva
There's no better way to experience the region's gorgeous scenery then by taking a pleasure cruise on Lake Geneva. The largest body of water in Switzerland, Lake Geneva is bordered by several picturesque towns, including Nyon, Montreux, Morges, and Vevey. Passengers on a day cruise can stop at many of the quaint villages that wind their way along the shore. Guided tours and rental boats are available in most of the larger towns, making lake travel extremely convenient.
Rue du Rhône
This stretch of Geneva is a shopper's dream come true. Many of the city's most luxurious boutiques, including world-famous watchmakers, renowned jewelers, and master chocolatiers can be found here. Designers like Prada, Chanel, Hermes, and Louis Vuitton compete for your attention as you stroll along the Rhône River that winds gracefully through the heart of the city. As expected, prices are high, but that's part of the fun of window shopping while on vacation, isn't it?
Mont Salève
Though technically located in France, this 4,500 foot mountain is widely referred to as the "Balcony of Geneva." Fans of great literature will recognize it as a memorable setting in Mary Shelly's classic novel "Frankenstein," but even non-readers will find a 2-hour hike up its woodsy trail a wonderful way to spend an afternoon. A restaurant greets climbers who make it to the top, yet it's the spectacular view from the peak that will leave you truly breathless.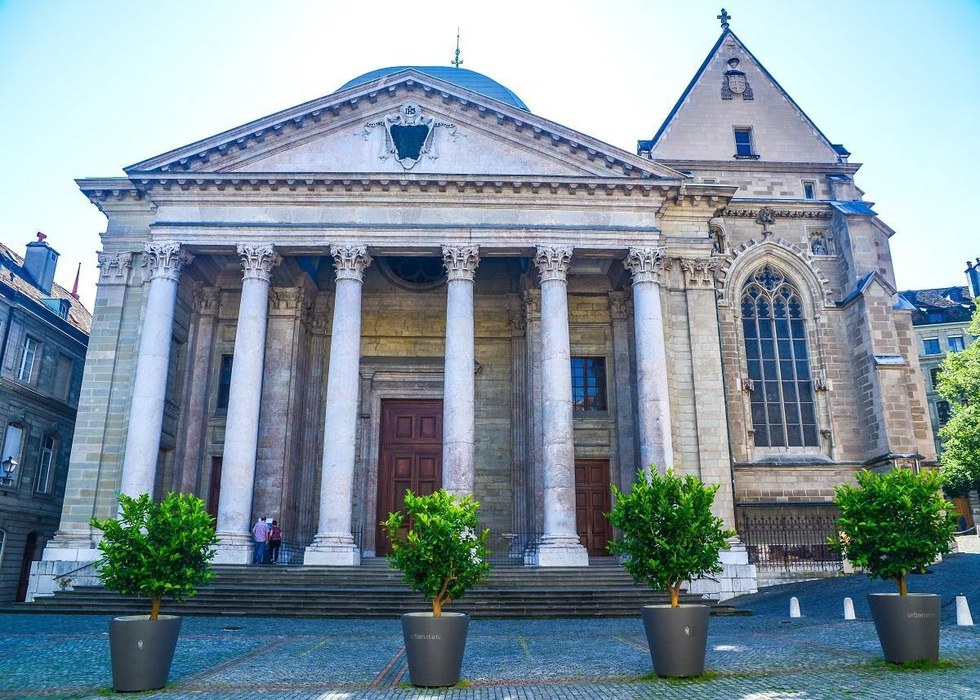 St. Pierre Cathedral
Built between the years of 1160 and 1230, this gothic structure is arguably Geneva's most important historical landmark. A cathedral of enormous beauty, St. Pierre houses several artistic and religious masterpieces. Included among them are the intricately carved wooden choir stalls, the stained glass windows depicting St. Andrew, and an ornate chair belonging to the influential French theologian John Calvin. Visitors to the church can climb two spiral towers that offer a stunning 360° view of the surrounding city.
Fine dining
Geneva is a city with many flavors, and visitors are encouraged to sample them all. For a superb meal in one of the city's finest restaurants, reserve a table at Le Grand Quai Restaurant. Located in a historic 19th century hotel, this elegant eatery's menu is prepared with seasonally grown local produce. If you're looking for a modern Swiss restaurant specializing in French and Mediterranean cuisine, try Vertig'O, at the Hôtel de la Paix. Their elaborately designed dishes are as visually dazzling as they are delicious.
Shaken and stirred
Although Geneva is a city rich in antiquity, that doesn't mean it hasn't kept up with modern cocktail culture. For an intimate spot with a playful take on mixology, order a drink at L'Atelier Cocktail Club, a small neighborhood bar with surprisingly reasonable prices. Or if you're in the mood for a stylish speakeasy with a vintage 1920s flair, look no further than La Verre à Monique. Their passion fruit and rhubarb daiquiri is every bit as amazing as it sounds.
If you go
When you're ready to experience the magic of Switzerland, book your flight at united.com or on the United app.