Like turkey and stuffing, Thanksgiving and travel go hand in hand. Yet while the image of a family driving to grandma's house for an annual feast, or a college student heading home for the holiday instantly springs to mind, a Thanksgiving vacation might be somewhat less familiar. Well, it's time to change that. If you've been thinking about trying something fresh and exciting this year, here are seven ways to celebrate Thanksgiving with a vacation.
Reconnect with family
If it's been too long since you spent quality time with a loved family member or a dear old friend, a Thanksgiving trip is the perfect moment to reconnect with them in person. And isn't that what the season is really all about? The cherished new memories you'll create over the holiday will last a lifetime.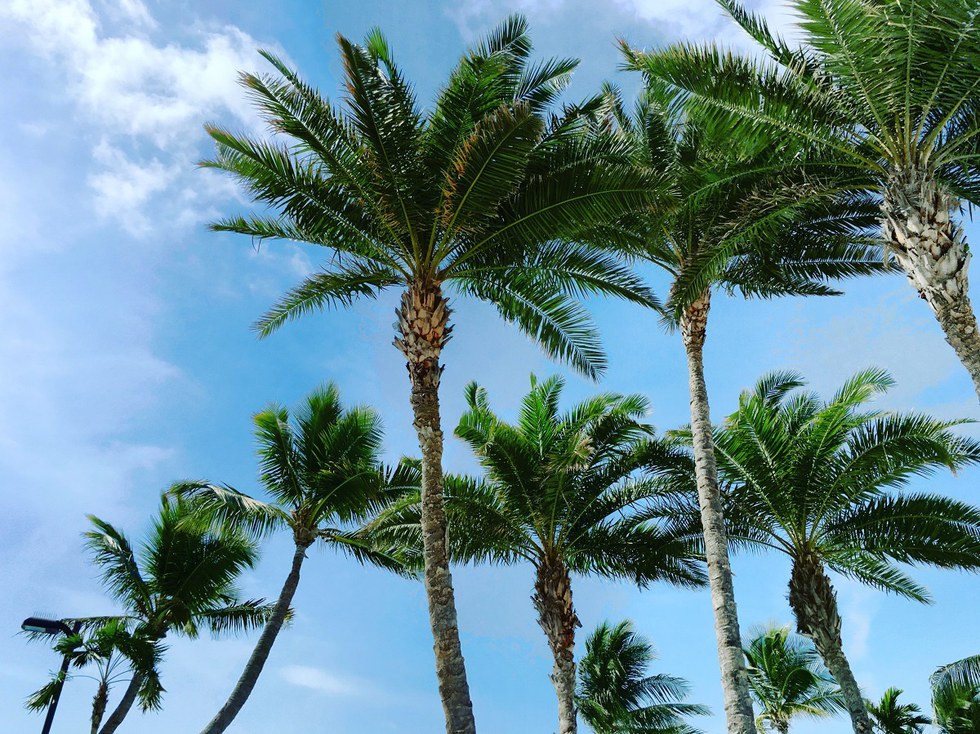 Warm things up

Depending on where you live, the weather in late November can be chilly, if not downright cold. So if you're tired of bundling up on Thanksgiving, a holiday getaway to a warm destination is the best solution. For some, that might mean a trip to sunny Orlando, Florida, where November temperatures are in the upper 70s. Or you can heat things up even more by visiting the island nation of Singapore, where holiday temps are in the high 80s. You'll wonder why you didn't do it sooner.
Freshen up the menu
Although it's hard to stray away from a classic turkey dinner with all the fixings, traveling to a popular foodie destination over the holiday is a great way to discover some delicious new flavors and a host of amazing dishes. If you've ever wondered what a Cajun Thanksgiving meal tastes like, plan a trip to New Orleans and treat your family to an incredible Creole holiday feast. For a distinctly European Thanksgiving, let the Spanish chefs in San Sebastián prepare a traditional seafood banquet for you and your travel companions.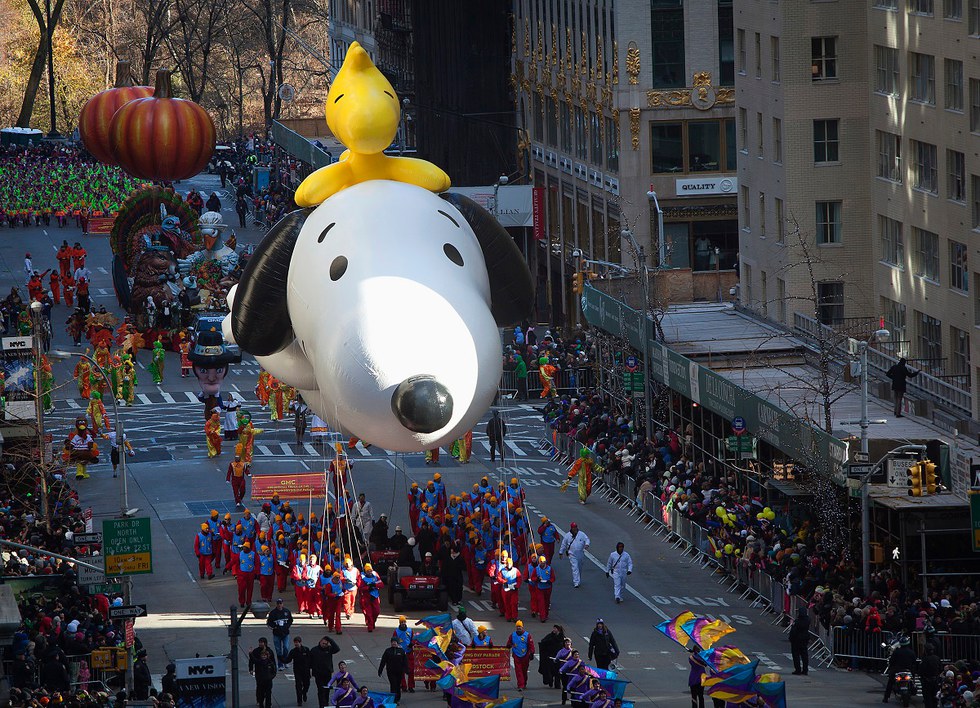 March to a parade
Thanksgiving without a parade is like Independence Day without fireworks, so give your family a holiday they'll never forget by visiting one of the many spectacular parade destinations across the country. Founded in 1924, the iconic Macy's Thanksgiving Day Parade in New York City is widely considered to be the biggest and brightest parade of its kind in the world. But the equally thrilling Novant Health Thanksgiving Day Parade in Charlotte, North Carolina, is pulling out all the stops this year as it celebrates its glorious 70th anniversary.
Get festive
Harvest festivals are a wonderful part of the Thanksgiving tradition, and dozens of cities around the country are hosting them throughout November. In Tucson, visitors can join in the annual Heritage and Harvest Festival, which recognizes the historical contributions of Thomas Jefferson. Meanwhile in Detroit, there's the popular Turkey Trot foot race that draws upwards of 20,000 participants each year. And in Dallas, travelers can enjoy the Autumn at the Arboretum festival, which features a colorful pumpkin village made out of more than 75,000 pumpkins, squash, and gourds.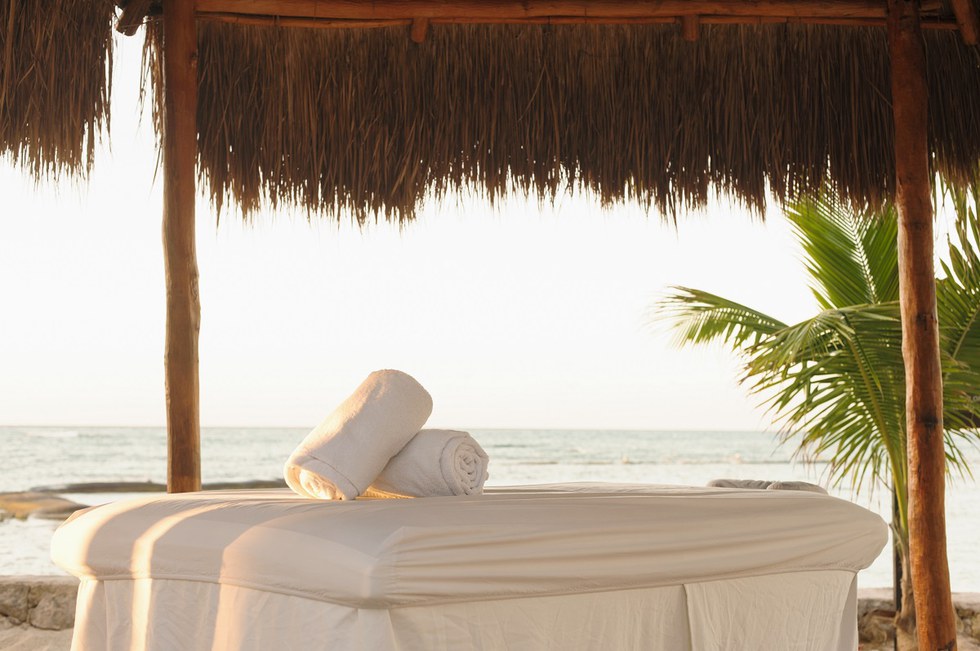 Retreat to relaxation

Let's face it: not everyone sees eye to eye with each other on Thanksgiving. Despite our best efforts, the holiday can bring unnecessary stress. Avoid the annual holiday events by treating yourself to a relaxing Thanksgiving vacation at a luxurious spa or resort. For a blissful experience that you'll never forget, book a therapeutic massage package at Yaan Wellness in Tulum, Mexico, or splurge on a one-of-a-kind trip to the Acquaforte Thalasso Spa in Sardinia. The peace and calm you'll feel will be well worth it.
Helping others
Thanksgiving is about expressing sincere gratitude for all the wonderful things in our lives, and the best way to acknowledge that is by helping someone less fortunate. If that sounds like something you'd like to try this year, then consider planning a volunteer vacation during the holiday as a way to give back to the world. To help you get started, the award-winning organization Volunteer Match currently has more than 180 Thanksgiving volunteer opportunities available around the country. Check their website to see where your help is needed most.
If you go
No matter where or how you decide to spend Thanksgiving, visit united.com or use the United app to make your holiday travel plans.