Pass the baton to support Team USA hopefuls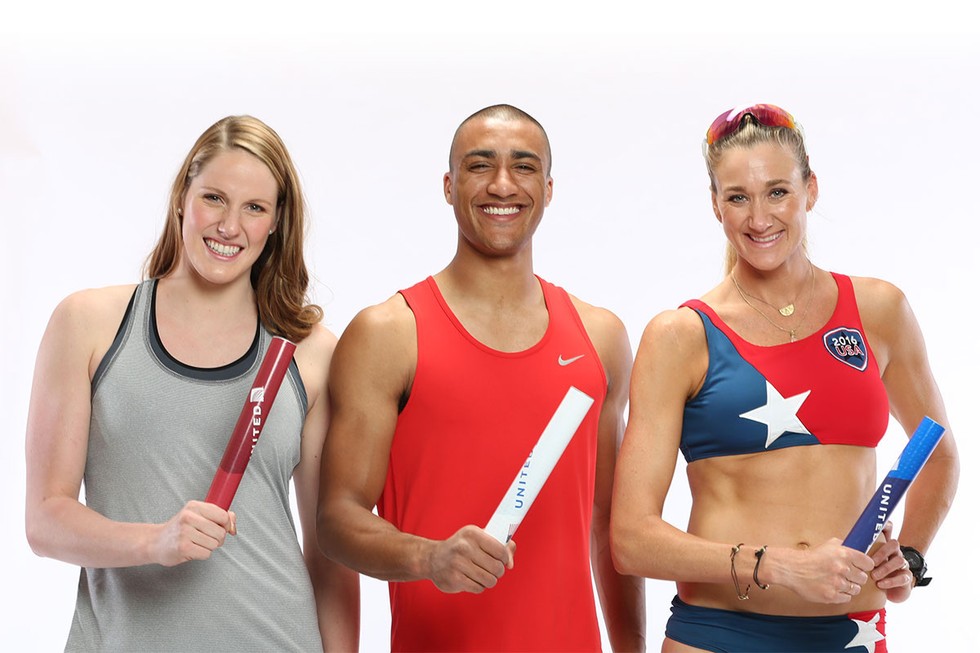 For over 35 years, United has supported Team USA athletes throughout their Olympic journey.
To help the next generation of Team USA hopefuls, United will host an actual and virtual baton pass throughout the United States in advance of and during the Rio 2016 Olympic Games.
Flying on United? You can help us reach our goal of donating 10 million miles by taking a photo with one of our United customized Team USA batons, share virtually using #UABatonDonation and passing the baton to a fellow traveler. Click here to learn how to share and donate miles to Team USA.
No travel plans, or simply can't wait to donate? You can get in on the action today. Simply choose a virtual baton here and share socially using #UABatonDonation.
Throughout the Rio 2016 Olympic Games, you can view behind-the-scenes footage of United and Team USA at united.com/TeamUSA. Additionally, United and Team USA athletes will post exclusive content on social media with the hashtag #TeamUSA, allowing fans to get all of the latest updates.
"Unlike most National Olympic Committees, the U.S. Olympic Committee does not receive any government funding so we rely on the 'Team Behind the Team' – donors and sponsors like United – to help support Team USA athletes. United's 'Pass the Baton' initiative is a unique and fun way for our passionate fans to raise miles so U.S. athletes can continue to compete at the highest level around the world." – Lisa Baird, USOC, Chief Marketing Officer
Behind every athlete's journey are many helping hands of support. It's how we all play a role in Team USA's success. If you're flying on United between now and July 31, be on the lookout for United representatives distributing our customized Team USA batons at Chicago (ORD), New York (EWR), Washington D.C. (IAD), Houston (IAH), Denver (DEN), Los Angeles (LAX) and San Francisco (SFO), or you can choose a virtual baton here to help Team USA hopefuls on their journey today. It's as simple as snap, share, donate and pass.