10 epic American adventure vacations
Sometimes, the prospect of idling a week or two of vacation away on a beach can leave you restless. Sometimes, the lure of adventure cannot be ignored. Luckily, America's great outdoors offer options for anyone looking to work up a sweat while expanding their mind. From a supporting cast of thousands, here are 10 we most heartily recommend: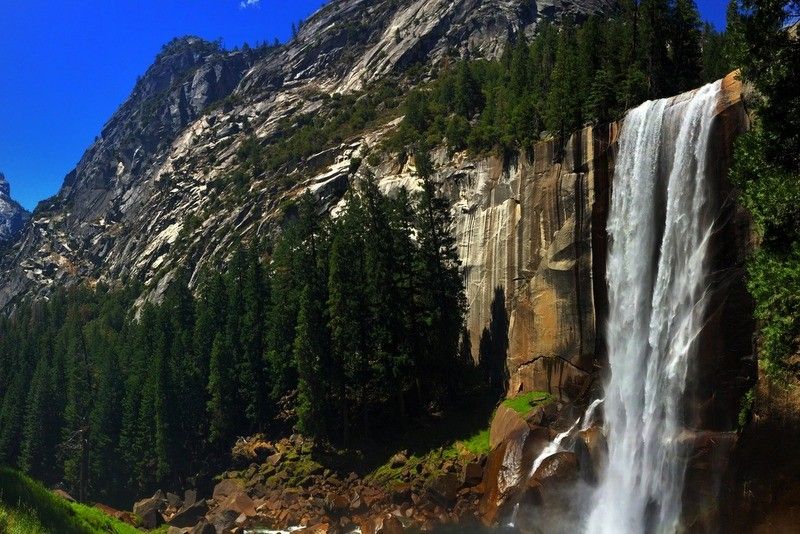 Explore Yosemite's extremes, California
If the gods of the great outdoors had drawn up an adventure blueprint, it would look very much like Yosemite National Park. Four hours east of San Francisco lies a whole other world, where waterfalls crash from vast granite cliffs, crystal-clear streams cut through giant forests of ancient sequoias and awe-inspiring views appear at every turn. You can hike, bike and raft in the summer months, or ski once the winter arrives. You can push yourself to the limit or just take it easy and smell the flowers along the way, because with 1,200 square miles, there's enough for everyone to uncover here.
Duration: Flexible.
Fly: United Airlines flies direct to San Francisco.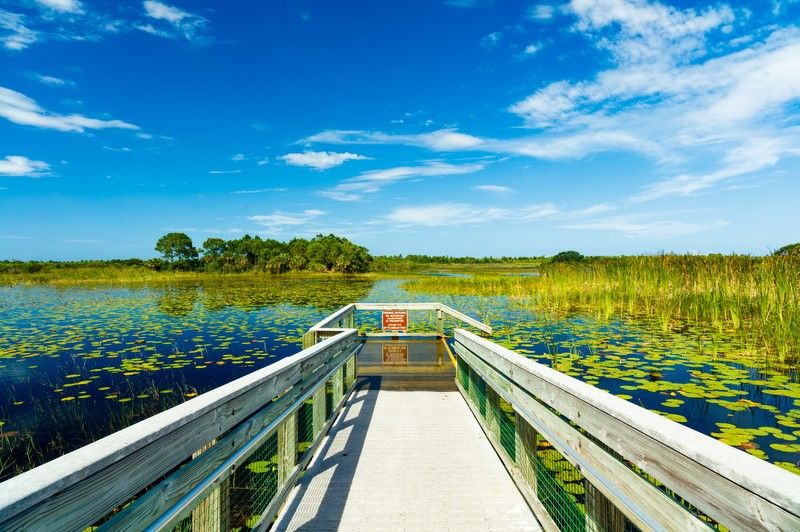 Go on an Everglades adventure, Florida
The tropical wetland at the tip of Florida is an area prime for easy but rewarding exploration. Dragonfly Expeditions offers a three-night, four-day foray that will lead you to the best the Everglades has to offer. You'll hike past orchids, bromeliads and ancient wonders, bike to the old and untouched Indian trading post, ride a canoe into Chokoloskee Bay and take a boat through the Ten Thousand Islands to explore where the Everglades meet the Gulf of Mexico. Expect sandy beaches, mangrove islands and smiles all around.
Duration: 4 days.
Fly: United Airlines flies direct to Miami.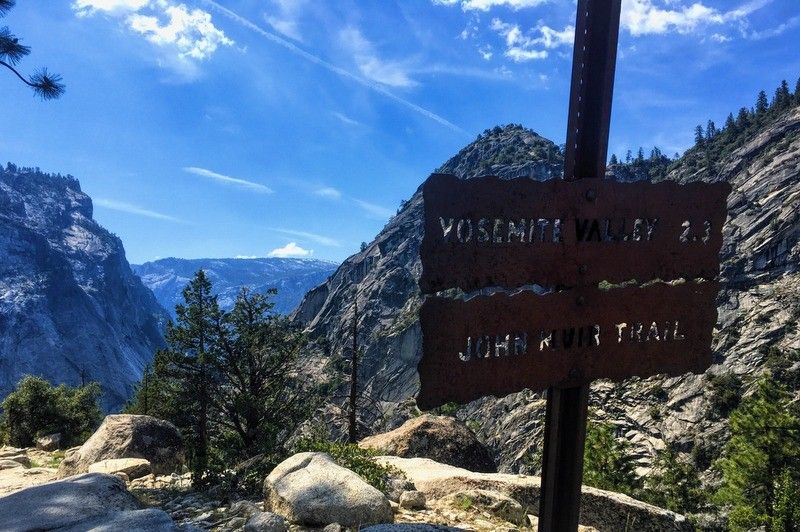 Follow the trail of John Muir, California
The John Muir Trail is not to be taken lightly. Traversed on foot for over 225 miles and 23 days, it's considered by many to be America's premier hiking trail; it will put up stiff resistance, but it's worth the effort. Named after the Scottish-American naturalist and early-wilderness preservation advocate, Muir also went by the name "John of the Mountains" — and these are some of those mountains. You'll begin in Yosemite National Park, then venture through the Sierra Nevada mountain range, across three national parks and up to the dramatic conclusion at Mount Whitney — at 14,505 feet, the highest peak in the contiguous United States. It might make you wonder if you've bitten off more than you can chew until you stand still and admire the scenery.
Duration: 23 days.
Fly: United Airlines flies direct to San Francisco and Sacramento.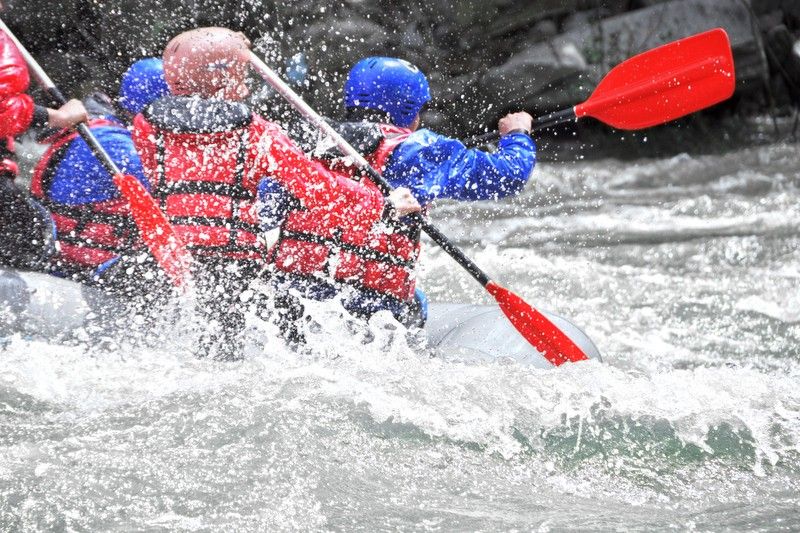 Rafting the wilderness, Idaho
For those intrepid enough to sign up, it's possible to raft the canyons of Idaho's mighty Main Salmon River on a five-or-six-day excursion. Also known as "the River of No Return," it is the longest free-flowing river system in the United States —and rest assured, you will return, having come closer to nature than ever before. Run by Mackay Wilderness River Trips, the staff sets up luxury camps along the route so that when the rafting ends each day, you can refuel on high-end cuisine and rest blissfully beneath the stars.
Duration: 5–6 days.
Fly: United Airlines flies direct to San Francisco.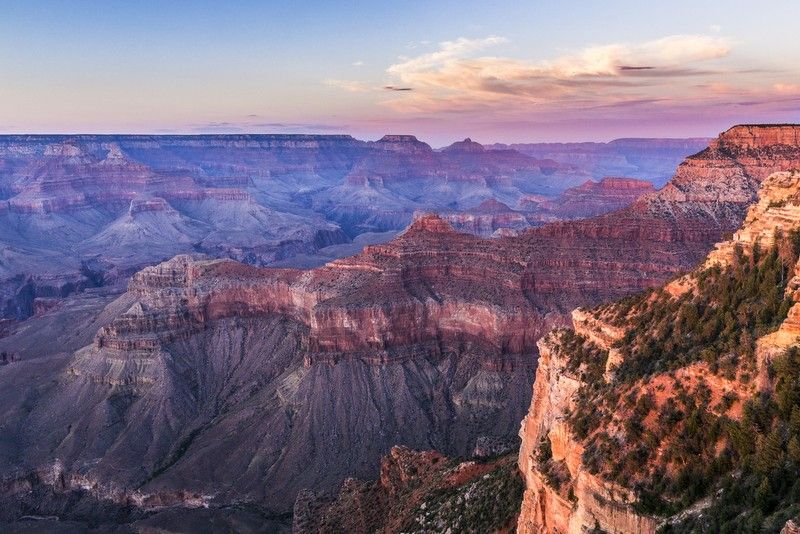 Dig deep at the Grand Canyon, Arizona
Should you require a reminder of just how small you are in the grand scheme of things, you may sign up for a four-day rim-to-rim hike of the Grand Canyon that will provide a little perspective. Offered each year from June through August, the hike takes you from an elevation of 8,000 feet down to the very bottom of the Grand Canyon, a mile beneath its rim. The trails are well trodden and beginner-friendly, and you'll rest each night beneath the widest sky you've ever seen.
Duration: 3–4 days.
Fly: United Airlines flies direct to Las Vegas.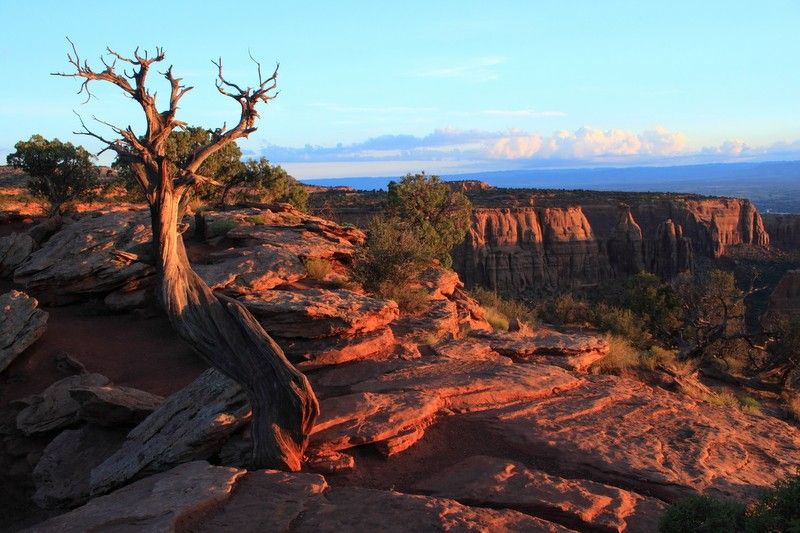 Conquer the Kokopelli Trail, Colorado
Taking its name from the Native American fertility deity, the Kokopelli Trail is a five-day 142-mile mountain biking journey through the most picturesque stretches of Colorado and Utah. Perfect for bikers looking for a challenge, the trail begins near Colorado's Grand Junction, follows the banks of the Colorado River and climbs up secluded trails into Utah's Canyon Country. A number of long and dramatic ascents take you up to over 8,000 feet, pushing lungs and legs to the limit.
Duration: 5 days.
Fly: United Airlines flies direct to Grand Junction.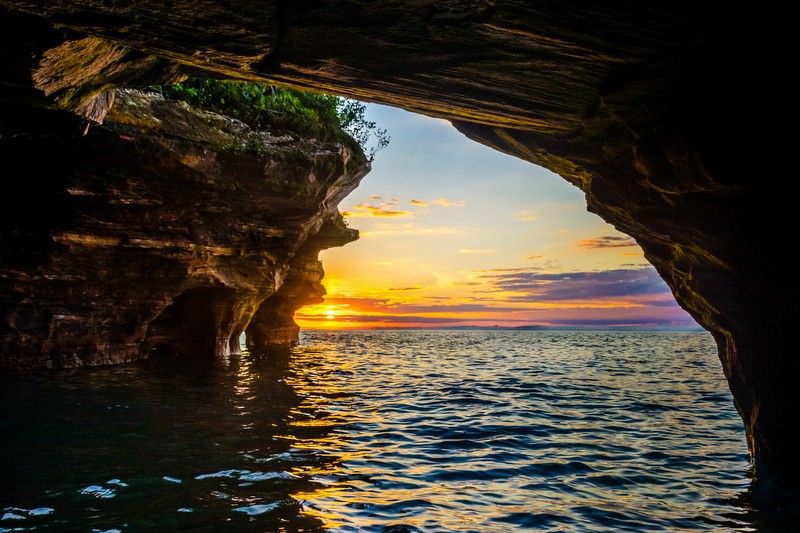 Kayak the Apostle Islands, Wisconsin
Comprised of 22 islands in Lake Superior, just a few hours drive from Minneapolis, this national park makes wilderness adventure easily accessible to kayakers of all levels. Paddlers from across the U.S. and beyond are drawn to the natural beauty of Lake Superior where caves and otherworldly rock formations await. Itineraries for all levels of experience are available, from a two-day beginner's option, to the advanced six-night "Lighthouse Tour." And for the truly intrepid, tick the box marked cliff diving and return with full bragging rights. Back on solid ground, nearby Bayfield is a town worth exploring at leisure; Raspberry Island Lighthouse should not — and cannot — be missed, while Madeline Island offers great biking and hiking routes for those whose legs crave a little more action.
Duration: Flexible.
Fly: United Airlines flies direct to Minneapolis/St. Paul.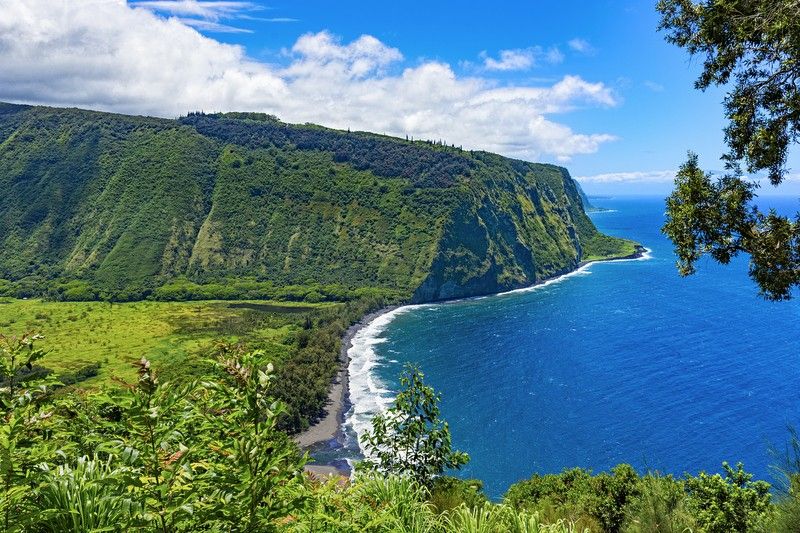 Hike the Big Island, Hawaii
It'd be difficult to find a place better suited to adventure than Hawaii's Big Island, a land of volcanoes, hardened lava deserts, snowcapped mountains and lush tropical rainforests. Akaka Falls State Park, Pu'uhonua o Hōnaunau National Historic Park and Waipio Valley offer miles of trails to explore — not to mention Hawai'i Volcanoes National Park, home to the active, fire-spitting Kilauea volcano. And if the trails take their toll, the golden, black and (in some cases) green sand beaches are a great place to recharge. America's 50th state should probably be first on your list of adventure vacations.
Duration: Flexible.
Fly: United Airlines flies direct to Hilo.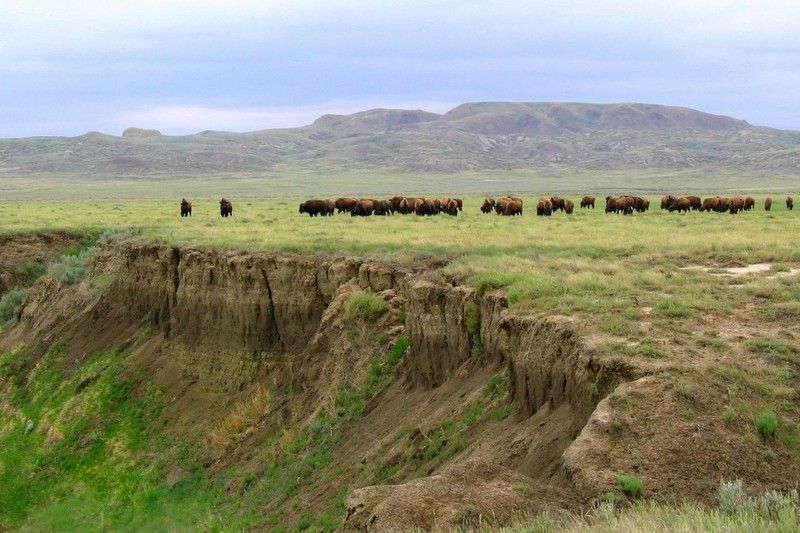 Explore untouched America, Montana
For more than a decade now, American Prairie Reserve has been working to restore the Northern Great Plains to the untouched condition they were discovered in more than 200 years ago. The result is a 300,000-acre reserve in northeast Montana, the largest wildlife park in the lower 48 states. Home to free-roaming herds of bison, elk and mule deer, these vast lands can be explored on foot, by mountain bike or on horseback. Take a tour by four-wheel drive, enjoy wildlife sightings or paddle a good chunk of the twisting, turning Missouri River. At the end of each day, you can sleep literally under the stars, or lay your head at Kestrel Camp, a collection of luxurious yurts with all the mod cons of home.
Duration: Flexible
Fly: United Airlines flies to Billings, Bozeman and Great Falls.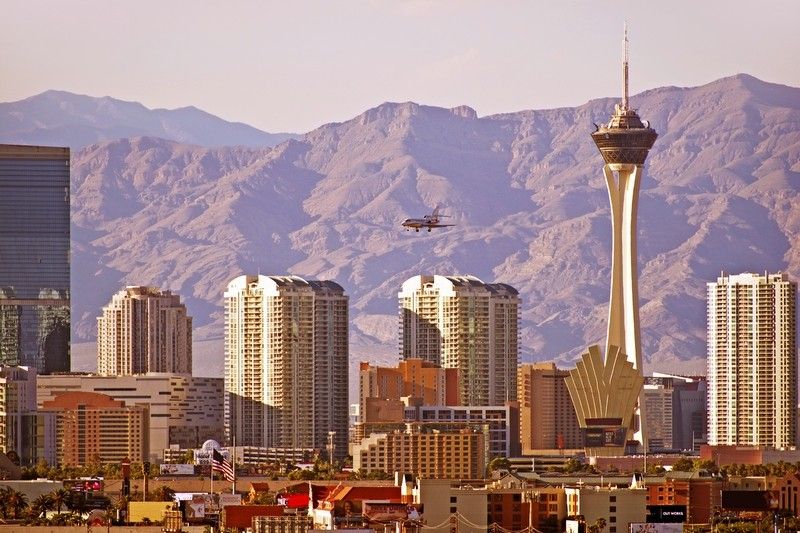 Be fearless, Las Vegas
If your idea of a vacation involves stunt fighting, fire walking and driving at terrifying speeds, you may like our 10th pick. An increasingly popular alternative to the beach is to sign up for a Stunt Experience and learn the secrets of the Hollywood stunt world under the watchful gaze of trained experts and the Las Vegas sun. Over five days, small groups are put through exercises in an array of skills that may have your beach-bound friends questioning your sanity. Remind them, upon your return, that you only live once.
Duration: 5 days.
Right now, around the world, brave members of America's armed forces are on duty, defending our freedom and upholding our values.
When not laser-focused on the mission at hand, they're looking forward to the day when their service to our nation is fulfilled and they can reunite with their families.
They are also imagining how they can use their hard-earned skills to build an exciting, rewarding and important career when they return home.
I want them to look no further than United Airlines.
That's why we are focused on recruiting, developing and championing veterans across our company, demonstrating to our returning women and men in uniform that United is the best possible place for them to put their training, knowledge, discipline and character to the noblest use.
They've developed their knowledge and skills in some of the worst of times. We hope they will use those skills to keep United performing at our best, all of the time.
That's why we are accelerating our efforts to onboard the best and the brightest, and substantially increasing our overall recruitment numbers each year.
We recently launched a new sponsorship program to support onboarding veterans into United and a new care package program to support deployed employees. It's one more reason why United continues to rank high - and rise higher - as a top workplace for veterans. In fact, we jumped 21 spots this year on Indeed.com's list of the top U.S workplaces for veterans. This is a testament to our increased recruiting efforts, as well as our efforts to create a culture where veterans feel valued and supported.
We use the special reach and resources of our global operations to partner with outstanding organizations. This is our way of stepping up and going the extra mile for all those who've stepped forward to answer our nation's call.
We do this year-round, and the month of November is no exception; however, it is exceptional, especially as we mark Veterans Day.
As we pay tribute to all Americans who have served in uniform and carried our flag into battle throughout our history, let's also keep our thoughts with the women and men who are serving around the world, now. They belong to a generation of post-9/11 veterans who've taken part in the longest sustained period of conflict in our history.

Never has so much been asked by so many of so few.... for so long. These heroes represent every color and creed. They are drawn from across the country and many immigrated to our shores.

They then freely choose to serve in the most distant and dangerous regions of the world, to protect democracy in its moments of maximum danger.
Wherever they serve - however they serve - whether they put on a uniform each day, or serve in ways which may never be fully known, these Americans wake up each morning willing to offer the "last full measure of devotion" on our behalf.
Every time they do so, they provide a stunning rebuke to the kinds of voices around the world who doubt freedom and democracy's ability to defend itself.
Unfortunately, we know there are those who seem to not understand – or say they do not - what it is that inspires a free people to step forward, willing to lay down their lives so that their country and fellow citizens might live.
But, we – who are both the wards and stewards of the democracy which has been preserved and handed down to us by veterans throughout our history – do understand.
We know that inciting fear and hatred of others is a source of weakness, not strength. And such divisive rhetoric can never inspire solidarity or sacrifice like love for others and love of country can.
It is this quality of devotion that we most honor in our veterans - those who have served, do serve and will serve.
On behalf of a grateful family of 96,000, thank you for your service.
Humbly,
Oscar
Each year around Veterans Day, Indeed, one of the world's largest job search engines, rates companies based on actual employee reviews to identify which ones offer the best opportunities and benefits for current and former U.S. military members. Our dramatic improvement in the rankings this year reflects a stronger commitment than ever before to actively recruiting, developing and nurturing veteran talent.
"We've spent a lot of time over the past 12 months looking for ways to better connect with our employees who served and attract new employees from the military ranks," said Global Catering Operations and Logistics Managing Director Ryan Melby, a U.S. Army veteran and the president of our United for Veterans business resource group.
"Our group is launching a mentorship program, for instance, where we'll assign existing employee-veterans to work with new hires who come to us from the armed forces. Having a friend and an ally like that, someone who can help you translate the skills you picked up in the military to what we do as a civilian company, is invaluable. That initiative is still in its infancy, but I'm really optimistic about what it can do for United and for our veteran population here."
Impressively, we were the only one of our industry peers to move up on the list, further evidence that we're on a good track as a company.
The question of where David Ferrari was had haunted retired U.S. Army Sergeant Major Vincent Salceto for the better part of 66 years.
Rarely did a week go by that Salceto didn't think about his old friend. Often, he relived their last moments together in a recurring nightmare. In it, it's once again 1953 and Salceto and Ferrari are patrolling a valley in what is now North Korea. Suddenly, explosions shatter the silence and flares light up the night sky.
Crouching under a barrage of bullets, Salceto, the squad's leader, drags two of his men to safety, then he sees Ferrari lying face down on the ground. He runs out to help him, but he's too late. And that's when he always wakes up.
Italian Americans from opposite coasts – Salceto from Philadelphia, Ferrari from San Francisco – the two became close, almost like brothers, after being assigned to the same unit during the Korean War. When Ferrari died, it hit Salceto hard.
"After that, I never let anyone get close to me like I did with Dave," he says. "I couldn't; I didn't want to go through that again."
When the war ended, Salceto wanted to tell Ferrari's family how brave their son and brother had been in battle. Most of all, he wanted to salute his friend at his gravesite and give him a proper farewell.
For decades, though, Salceto had no luck finding his final resting place or locating any of his relatives. Then, in June of this year, he uncovered a clue that led him to the Italian Cemetary in Colma, California, where Ferrari is buried.
Within days, Salceto, who lives in Franklinville, New Jersey, was packed and sitting aboard United Flight 731 from Philadelphia to San Francisco with his wife, Amy, and daughter, Donna Decker, on his way to Colma. For such a meaningful trip, he even wore his Army dress uniform.
That's how San Francisco-based flight attendant Noreen Baldwin spotted him as he walked down the jet bridge to get on the plane.
"I saw him and said to the other crew members, 'Oh my goodness, look at this guy,'" she says. "I knew there had to be a story."
The two struck up a conversation and Salceto told Baldwin why he was traveling. She got emotional listening to him talk and made a point of fussing over him, making sure he and his family had everything they needed.
About halfway through the flight, Baldwin had an idea. She and her fellow crew members would write messages of encouragement to Salceto and invite his fellow passengers to do the same.
"We did it discreetly," says Baldwin. "I asked the customers if they saw the man in uniform, which most had, and asked them if they wanted to write a few words for him on a cocktail napkin. A lot of people did; families did it together, parents got their kids to write something. After the first few rows, I was so choked up that I could barely talk."
When Baldwin surprised Salceto with dozens of hand-written notes, he, too, was speechless. He laid the stack on his lap and read each one. At the same time, the pilots made an announcement about the veteran over the loud speaker, after which the customers on board burst into applause.
"It seems contrived, and I hate using the word organic, but that's what it was; it just happened," Baldwin says. "Mr. Salceto was so loveable and humble, and what he was doing was so incredible, it felt like the right thing to do. And you could tell he was touched."
On June 27, Salceto finally stood before Ferrari's grave and said that long-awaited goodbye. As a trumpeter played "Taps," he unpinned a medal from his jacket and laid it reverently on the headstone.
"I had gotten a Bronze Star for my actions [the night Ferrari died] with a 'V' for valor, and that was the medal I put on Dave's grave," says Salceto, pausing to fight back tears. "I thought he was more deserving of it than I was."
For the first time in years, Salceto felt at peace. His mission was accomplished.
Scroll to top