After Landing: Austin
After Landing is a travel guide series dedicated to bringing you insider tips and local recommendations on what to see and do in some of our favorite cities. Check back often for new destinations.
For the second year in a row, Austin, Texas, was named the best place to live in the US, and it's easy to see why. While not everyone can live here, everyone can certainly visit. And when you do visit, you should reference this insider guide full of tips and recommendations from our employees aka our own travel experts who have explored Austin and know the city well.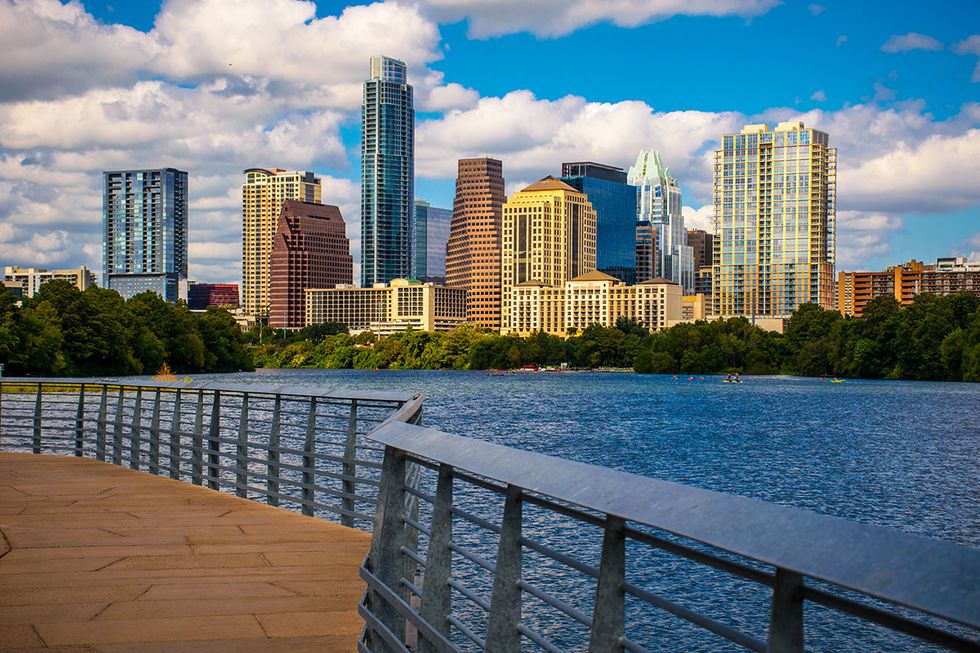 Get to know the Live Music Capital of the World
Chosen as the state's capital in 1839, Austin was originally called Waterloo. Shortly afterward, the city was named Austin after the father of Texas, Stephen F. Austin, the republic's first secretary of state. Now a growing city with a small-town vibe, Austin combines some of America's most laid-back bars and music venues with incredible street art, Tex-Mex cuisine and outdoor beauty.
Your arrival
You'll fly into Austin-Bergstrom International Airport, eight miles south-west of downtown. Jump on the 100 bus and be downtown in 25 minutes. They run every 30 minutes, priced $1.25 one way.
Where to stay
To get your bearings, think of Austin as a city of two halves, divided by Lady Bird Lake. The Lake is a reservoir not a lake but it feels more like a river, dividing Austin into North and South.
To the north is downtown, home to the financial district, museums, upscale bars and restaurants, but also the iconic Dirty Sixth, a stretch of dive bars and gloriously grungy gig venues.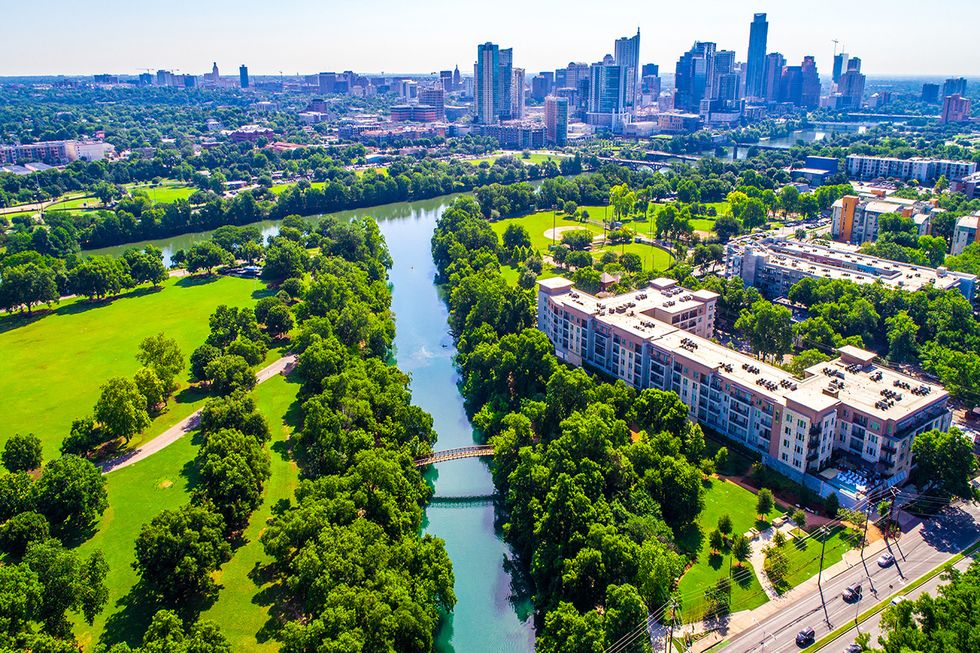 South of the Lake is South Congress Avenue, or what the locals call SoCo. This side of town boasts a mellower, laid-back vibe and an excellent mix of independent boutiques, restaurants, music and art venues, hip coffee houses and an ever-growing number of food trucks. While traffic and driving can present problems in Austin, both halves are easy to explore on foot.
While it's possible to find excellent hotel options to suit all budgets south of the river, you'll generally have more choices downtown.
What to see & do
"The locals always say, 'keep Austin weird,' and that's exactly what it is. So diverse and weird, from bats under the bridge on South Congress to fabulous Americana music by Dale Watson, to bingo at Ginny's Little Longhorn Saloon to Lala's, a bar decorated like Christmas all year long," — Miriam S. San Francisco base supervisor.
Plan to spend a lot of time outdoors: Austin is home to more than 300 parks and more than 30 miles of urban trails, and they're full of healthy looking Austinites. When the sun's shining, a stroll through Zilker Park is hard to beat. But give it a try by hopping aboard the miniature retro train that winds along the river and through some of the park's 350 acres. It's also home to Barton Springs Pool, an outdoor pool with crystal-clear water with supposed healing properties.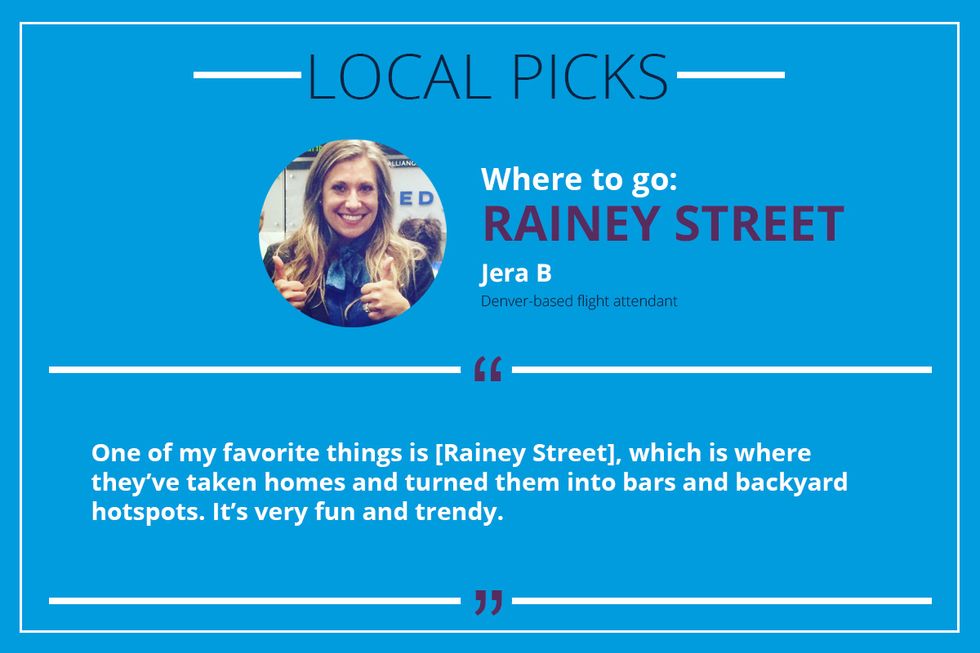 Head to Lady Bird Lake, and you can ride bikes, kayak, paddleboard or just stroll. The Ann & Roy Butler Hike-and-Bike Trail & Boardwalk is a beautifully scenic 10-mile trail that loops around the Lake and can be shortened via several bridges. For a more elevated view, head to nearby Mount Bonnell. It's only 775ft, but it offers sweet views of Austin and beyond.
For history, head to the Texas Capitol and take a free tour or watch government in action – the visitors' balconies overlook the House of Representatives and Senate chamber galleries, open to the public when state legislature is in session.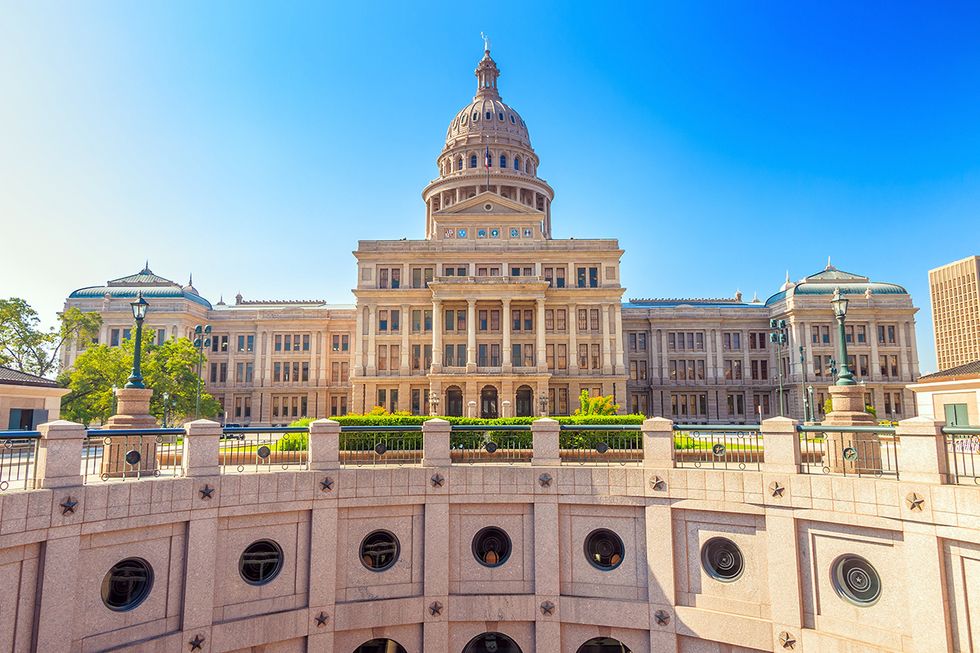 "Austin has a special place in my heart. It was the place my husband and I moved in together and later got married. It is such a cool, hip and laid back area. One of my favorite things is Rainy street: it's where they have taken homes and turned them into bars and backyard hotspots. Very fun and trendy," says Denver based flight attendant, Jera B.
Austin's indie art scene is unmissable. Graffiti and murals adorn buildings throughout the city, from Bob Dylan and Bob Marley to friendly frogs and sausage dogs, you're essentially strolling through the city's open-air art gallery. Head for Hope Outdoor Gallery for the most remarkable collection. If you prefer a more 'conventional' set-up — i.e. a roof on your gallery – Austin Art Garage and Art On 5th are two of many worth visiting.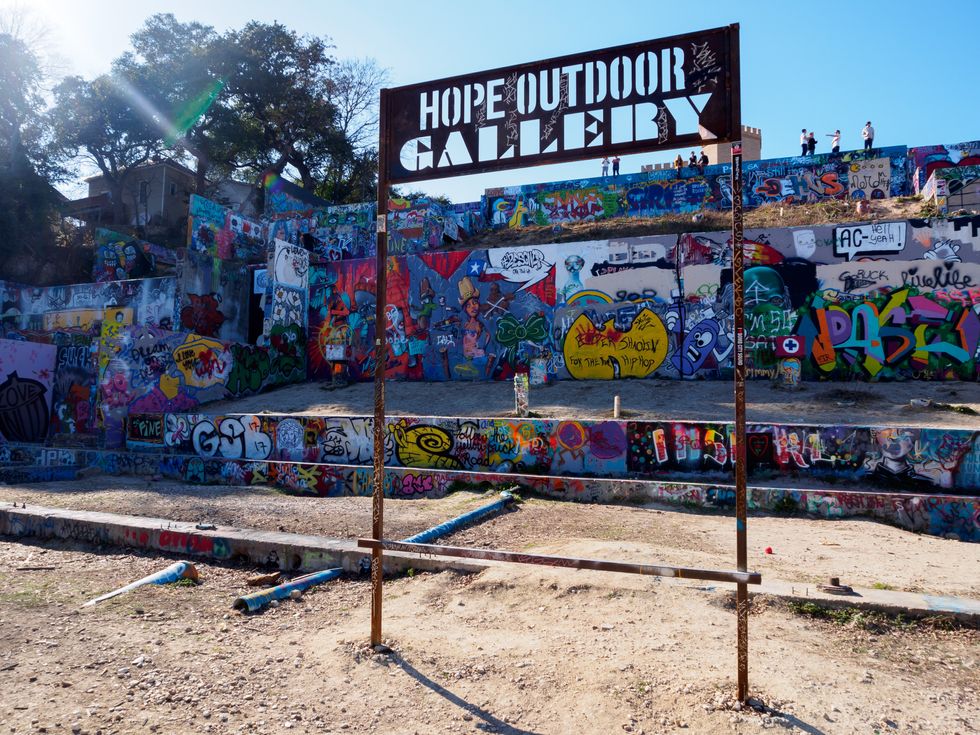 If you only visit one Austin store, make sure it's Uncommon Objects, a vast collection of curious oddities that has to be seen to be believed.

And don't leave town without watching Austin's bats. At dusk, between mid-March and early November, some 1.5 million Mexican free-tailed bats nest under Congress Avenue Bridge and emerge to feed on insects at dusk. Watch from the banks of the Colorado or hop aboard a bat boat.
What to eat & drink
While there's much more to Austin's food scene than tacos and BBQ, you'd be a fool to skip town without sampling both. For tacos, kick-start the day with breakfast tacos at the legendary Torchy's Tacos, Güero's or Juan In A Million, standouts in a city spoiled for choice. For drool-worthy BBQ, head to the legendary Franklin Barbeque (lunchtime only) and stand in line.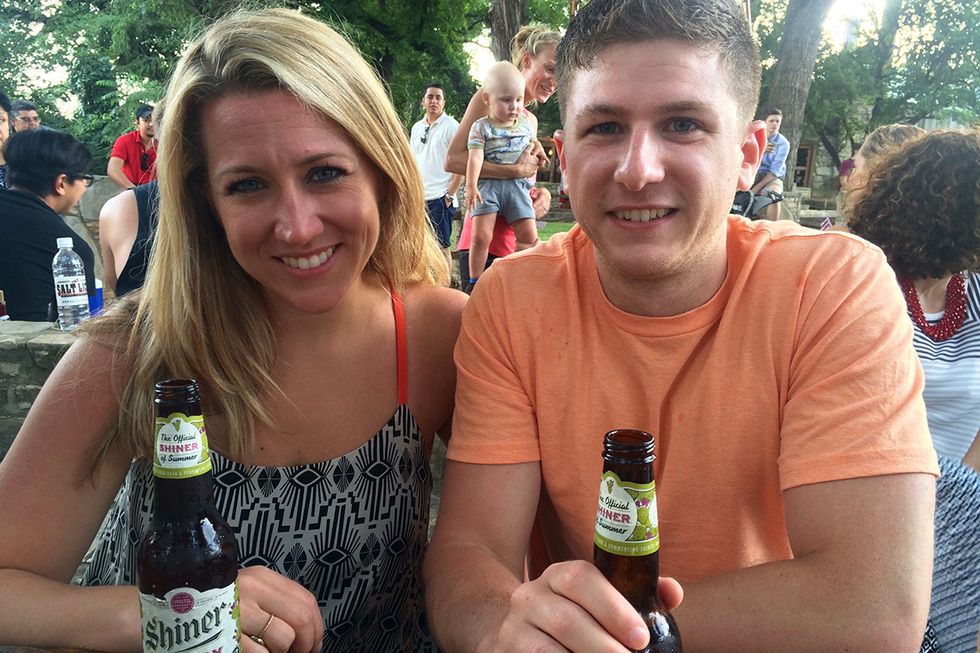 Brittany G. pictured with a friend outside of Salt Lick | Photo credit: Brittany G.
Whatever you eat, wash it down with craft beer. Few cities have embraced the craft beer movement more than Austin, with Easy Tiger, Craft Pride or Batch Craft Beer & Kolaches at the forefront.
"I went to Austin with a group of friends and had the ultimate day — we bought cowboy boots at Allen's Boots and then wore them to the Salt Lick. We bought local beer because the wait at Salt Lick is so long but were able to sit under the trees, eat amazing food and have a great time. I highly recommend for trips with friends as it provides good fun," says advertising manager, Brittany G.
Alternatively, for killer cocktails and the kudos that comes from finding a hip-but-hard-to-locate bar, head to Garage on Colorado. It's hidden inside a multi-story car park and though it has no sign, you'll know you're near when you see the My Name Is Joe coffee trailer parked out front.
"And for breakfast anytime head to Magnolia Café," says Miriam S. "Magnolia Café has an amazing and eclectic menu and is just up the hill (on South Congress) from the Continental Club which you should also add to your list for live music."
Austin focus: Live music
Thanks to the annual SXSW festival and a world famous live music scene, Austin proudly proclaims itself to be the Live Music Capital of the World'. Head to Geraldine's, Antone's or Paramount Theatre and you'll quickly see why. Check the Austin Chronicle, available everywhere, for live listings.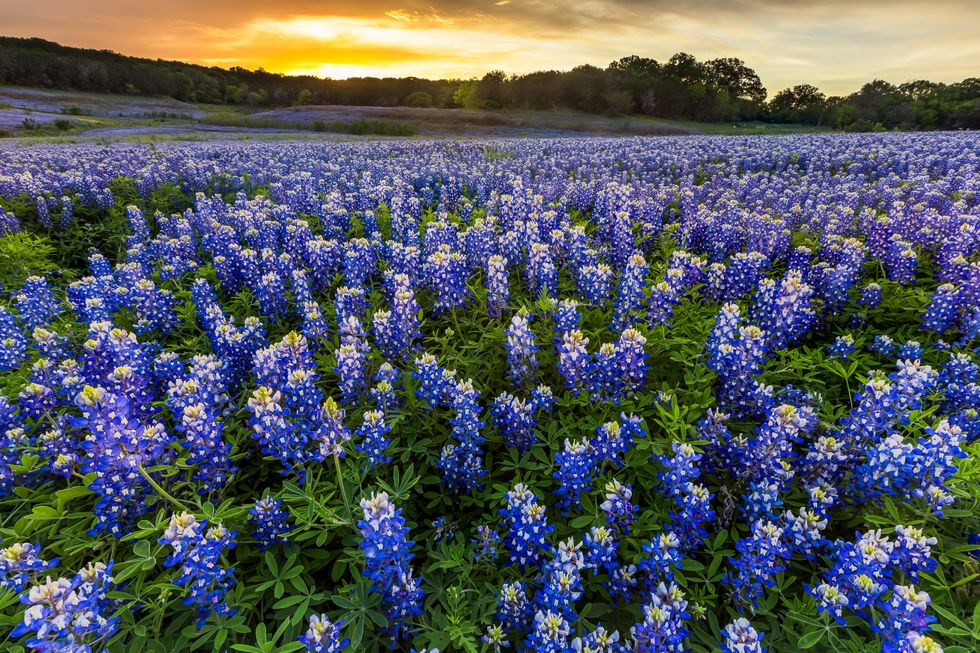 Best time to visit
Unless you enjoy sweat and almost unbearable humidity, avoid Austin in the summer — the temperature climbs into the mid and high-90s from June through August. September-November and March-May are more bearable (70s and 80s), while the winter months (December-February) stay mild and dry. But be aware that if you visit in March, the city is swamped with SXSW festival goers.
Getting there
United Airlines offers flights to Austin from many cities throughout the U.S. For more information and to book your Austin adventure, go to United.com or download our convenient United app. And while you're there, share your adventures on social media with the hashtag #UnitedJourney.
Discover more destinations in the After Landing series:

Right now, around the world, brave members of America's armed forces are on duty, defending our freedom and upholding our values.
When not laser-focused on the mission at hand, they're looking forward to the day when their service to our nation is fulfilled and they can reunite with their families.
They are also imagining how they can use their hard-earned skills to build an exciting, rewarding and important career when they return home.
I want them to look no further than United Airlines.
That's why we are focused on recruiting, developing and championing veterans across our company, demonstrating to our returning women and men in uniform that United is the best possible place for them to put their training, knowledge, discipline and character to the noblest use.
They've developed their knowledge and skills in some of the worst of times. We hope they will use those skills to keep United performing at our best, all of the time.
That's why we are accelerating our efforts to onboard the best and the brightest, and substantially increasing our overall recruitment numbers each year.
We recently launched a new sponsorship program to support onboarding veterans into United and a new care package program to support deployed employees. It's one more reason why United continues to rank high - and rise higher - as a top workplace for veterans. In fact, we jumped 21 spots this year on Indeed.com's list of the top U.S workplaces for veterans. This is a testament to our increased recruiting efforts, as well as our efforts to create a culture where veterans feel valued and supported.
We use the special reach and resources of our global operations to partner with outstanding organizations. This is our way of stepping up and going the extra mile for all those who've stepped forward to answer our nation's call.
We do this year-round, and the month of November is no exception; however, it is exceptional, especially as we mark Veterans Day.
As we pay tribute to all Americans who have served in uniform and carried our flag into battle throughout our history, let's also keep our thoughts with the women and men who are serving around the world, now. They belong to a generation of post-9/11 veterans who've taken part in the longest sustained period of conflict in our history.

Never has so much been asked by so many of so few.... for so long. These heroes represent every color and creed. They are drawn from across the country and many immigrated to our shores.

They then freely choose to serve in the most distant and dangerous regions of the world, to protect democracy in its moments of maximum danger.
Wherever they serve - however they serve - whether they put on a uniform each day, or serve in ways which may never be fully known, these Americans wake up each morning willing to offer the "last full measure of devotion" on our behalf.
Every time they do so, they provide a stunning rebuke to the kinds of voices around the world who doubt freedom and democracy's ability to defend itself.
Unfortunately, we know there are those who seem to not understand – or say they do not - what it is that inspires a free people to step forward, willing to lay down their lives so that their country and fellow citizens might live.
But, we – who are both the wards and stewards of the democracy which has been preserved and handed down to us by veterans throughout our history – do understand.
We know that inciting fear and hatred of others is a source of weakness, not strength. And such divisive rhetoric can never inspire solidarity or sacrifice like love for others and love of country can.
It is this quality of devotion that we most honor in our veterans - those who have served, do serve and will serve.
On behalf of a grateful family of 96,000, thank you for your service.
Humbly,
Oscar
Each year around Veterans Day, Indeed, one of the world's largest job search engines, rates companies based on actual employee reviews to identify which ones offer the best opportunities and benefits for current and former U.S. military members. Our dramatic improvement in the rankings this year reflects a stronger commitment than ever before to actively recruiting, developing and nurturing veteran talent.
"We've spent a lot of time over the past 12 months looking for ways to better connect with our employees who served and attract new employees from the military ranks," said Global Catering Operations and Logistics Managing Director Ryan Melby, a U.S. Army veteran and the president of our United for Veterans business resource group.
"Our group is launching a mentorship program, for instance, where we'll assign existing employee-veterans to work with new hires who come to us from the armed forces. Having a friend and an ally like that, someone who can help you translate the skills you picked up in the military to what we do as a civilian company, is invaluable. That initiative is still in its infancy, but I'm really optimistic about what it can do for United and for our veteran population here."
Impressively, we were the only one of our industry peers to move up on the list, further evidence that we're on a good track as a company.
The question of where David Ferrari was had haunted retired U.S. Army Sergeant Major Vincent Salceto for the better part of 66 years.
Rarely did a week go by that Salceto didn't think about his old friend. Often, he relived their last moments together in a recurring nightmare. In it, it's once again 1953 and Salceto and Ferrari are patrolling a valley in what is now North Korea. Suddenly, explosions shatter the silence and flares light up the night sky.
Crouching under a barrage of bullets, Salceto, the squad's leader, drags two of his men to safety, then he sees Ferrari lying face down on the ground. He runs out to help him, but he's too late. And that's when he always wakes up.
Italian Americans from opposite coasts – Salceto from Philadelphia, Ferrari from San Francisco – the two became close, almost like brothers, after being assigned to the same unit during the Korean War. When Ferrari died, it hit Salceto hard.
"After that, I never let anyone get close to me like I did with Dave," he says. "I couldn't; I didn't want to go through that again."
When the war ended, Salceto wanted to tell Ferrari's family how brave their son and brother had been in battle. Most of all, he wanted to salute his friend at his gravesite and give him a proper farewell.
For decades, though, Salceto had no luck finding his final resting place or locating any of his relatives. Then, in June of this year, he uncovered a clue that led him to the Italian Cemetary in Colma, California, where Ferrari is buried.
Within days, Salceto, who lives in Franklinville, New Jersey, was packed and sitting aboard United Flight 731 from Philadelphia to San Francisco with his wife, Amy, and daughter, Donna Decker, on his way to Colma. For such a meaningful trip, he even wore his Army dress uniform.
That's how San Francisco-based flight attendant Noreen Baldwin spotted him as he walked down the jet bridge to get on the plane.
"I saw him and said to the other crew members, 'Oh my goodness, look at this guy,'" she says. "I knew there had to be a story."
The two struck up a conversation and Salceto told Baldwin why he was traveling. She got emotional listening to him talk and made a point of fussing over him, making sure he and his family had everything they needed.
About halfway through the flight, Baldwin had an idea. She and her fellow crew members would write messages of encouragement to Salceto and invite his fellow passengers to do the same.
"We did it discreetly," says Baldwin. "I asked the customers if they saw the man in uniform, which most had, and asked them if they wanted to write a few words for him on a cocktail napkin. A lot of people did; families did it together, parents got their kids to write something. After the first few rows, I was so choked up that I could barely talk."
When Baldwin surprised Salceto with dozens of hand-written notes, he, too, was speechless. He laid the stack on his lap and read each one. At the same time, the pilots made an announcement about the veteran over the loud speaker, after which the customers on board burst into applause.
"It seems contrived, and I hate using the word organic, but that's what it was; it just happened," Baldwin says. "Mr. Salceto was so loveable and humble, and what he was doing was so incredible, it felt like the right thing to do. And you could tell he was touched."
On June 27, Salceto finally stood before Ferrari's grave and said that long-awaited goodbye. As a trumpeter played "Taps," he unpinned a medal from his jacket and laid it reverently on the headstone.
"I had gotten a Bronze Star for my actions [the night Ferrari died] with a 'V' for valor, and that was the medal I put on Dave's grave," says Salceto, pausing to fight back tears. "I thought he was more deserving of it than I was."
For the first time in years, Salceto felt at peace. His mission was accomplished.
Scroll to top