America's top 10 national parks
The more national parks you visit, the harder it becomes to choose a favorite. So in celebration of National Park month in July, we've chosen the very best in each category. Visit any of these 10 gold-medal parks (or our 10 silver-medal picks) and it's likely you will add these to your own list of favorites.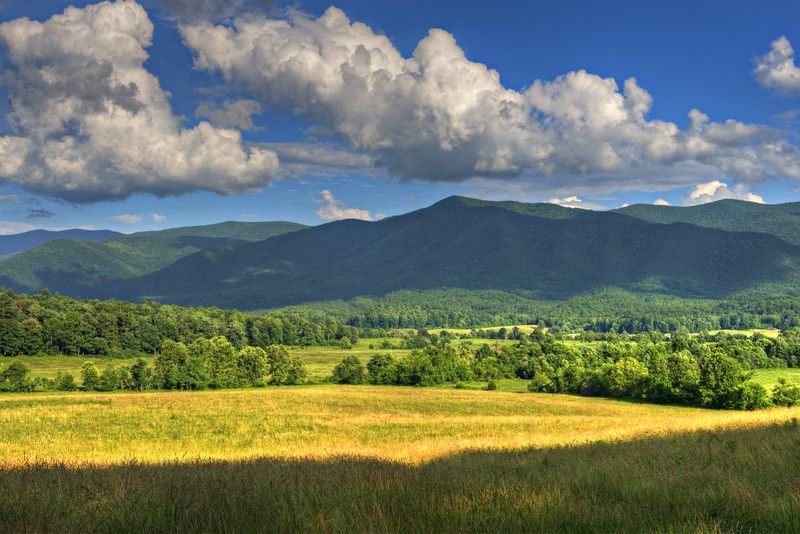 Best mountain park
Great Smoky Mountains National Park,Tennessee/North Carolina. The Great Smoky Mountains are molehills compared to the 10,000-plus-foot peaks in Denali, Rocky Mountain, Mount Rainier, Grand Teton, Yellowstone, Glacier and Haleakala National Parks. But America's largest national park boasts 800 miles of easier-to-hike low-altitude trails and unpaved roads, including 70 miles of the Appalachian Trail. Along with its proximity to the East Coast, this helps make it the most visited of all national parks. The tallest peak is Clingmans Dome, topped by an observation tower on the 6,643-foot summit with panoramic views of the coniferous rainforest.
Silver Medal: Rocky Mountain National Park, Colorado.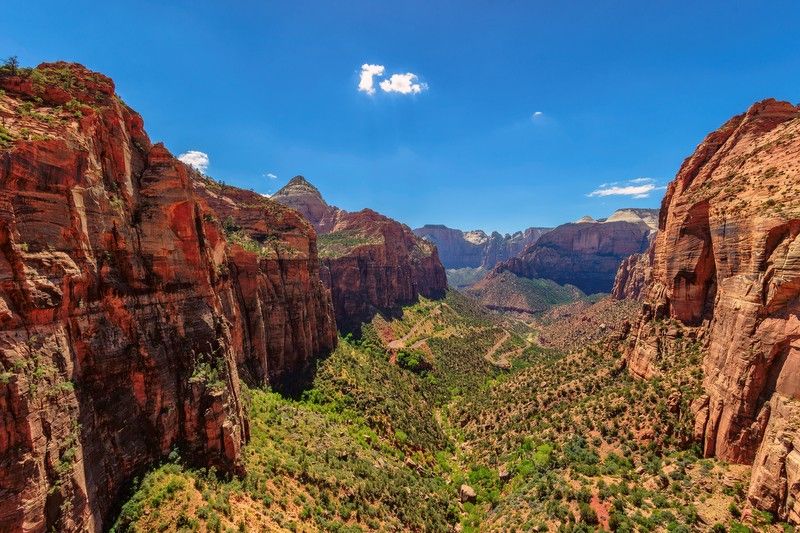 Best canyon park
Zion National Park, Utah. The multihued canyons of the Southwest are so stunning that nine national parks showcasing their beauty stretch from northern Arizona to southern Utah and Colorado. Grand Canyon is the most famous, but once you've peered into the abyss, there isn't much else to do. There is at Zion, with 18 trails of all difficulty levels, and canyons that are just as "grand." Zion Narrows, for example, which can be explored on foot, is as slim as 20 feet and as tall as 2,000 feet. Viewed at dawn and dusk, Zion's sheer cliffs become rainbows of oranges, reds, purples and tans.
Silver Medal: Grand Canyon National Park, Arizona.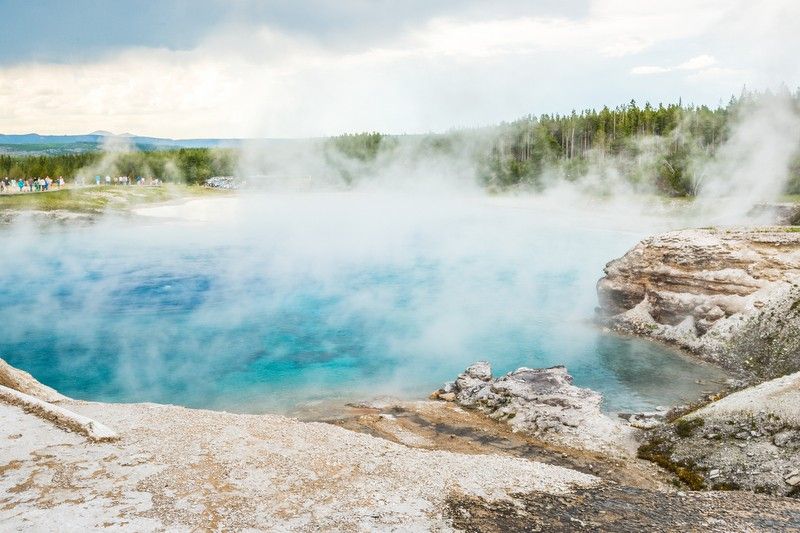 Best volcanic park
Yellowstone National Park, Wyoming/Montana/Idaho. Geothermal activity is also evident at Hawai'i Volcanoes, Lassen Volcanic and Hot Springs National Parks, but it's hard to beat Yellowstone, America's first national park. It starts with Old Faithful, the world's most famous geyser, which spouts hot-spring water and steam about 140 feet in the air every one to two hours. The park contains half of the world's geysers, plus many "mudpots," steam vents and hot-spring terraces. Add four mountain ranges, wolves, bison, elk and grizzly bears and it's a park erupting with surprises.
Silver Medal: Hawai'i Volcanoes National Park, Hawaii.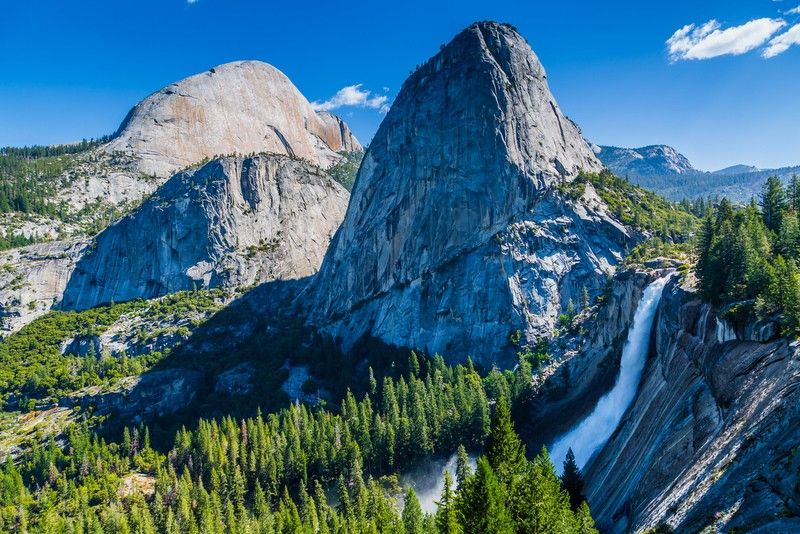 Best big-rock park
Yosemite National Park, California. Take away the massive granite walls that soar thousands of vertical feet above Yosemite Valley and it would be just another forest —not America's top spot for admiring waterfalls and world-class rock climbers. El Capitan and Half Dome are Yosemite's signature rock faces, while others are bisected by famous waterfalls, like 2,425-foot-high Yosemite Falls and rainbow-swaddled Bridalveil Fall. The park is not all imposing cliffs and thundering falls, though. More than 750 miles of trails snake through Yosemite Valley, up to the falls and in the high country.
Silver Medal: Arches National Park, Utah.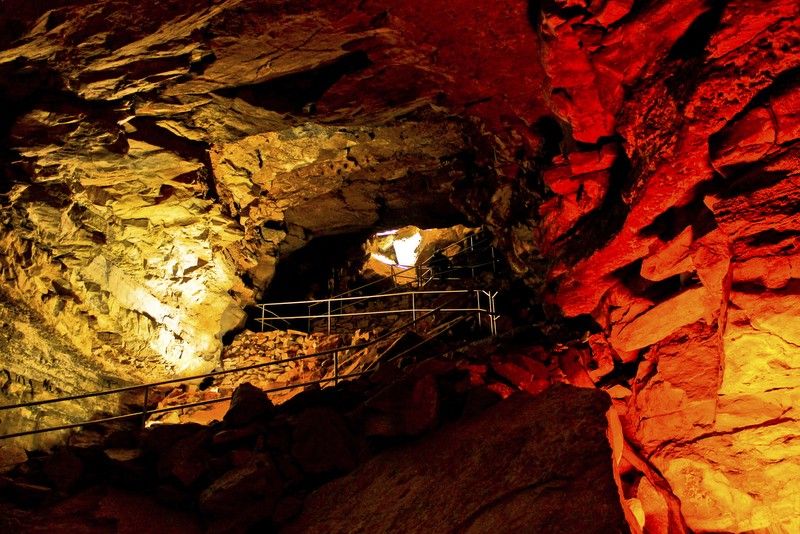 Best caves park
Mammoth Cave National Park, Kentucky. Fifty-five trails are found in this park and dozens of species of fish swim its rivers, but a half-million visitors come each year mostly for what's underneath: the world's largest known network of caves, tunneling more than 400 miles. Designated as a World Heritage Site, these caves can be seen on any of five guided tours, ranging from the fully lit, 75-minute Frozen Niagara Tour to the six-hour Wild Cave Tour that involves serious climbing, squeezing and crawling through muddy and dusty passageways wearing headlamps.
Silver Medal: Carlsbad Caverns National Park, New Mexico.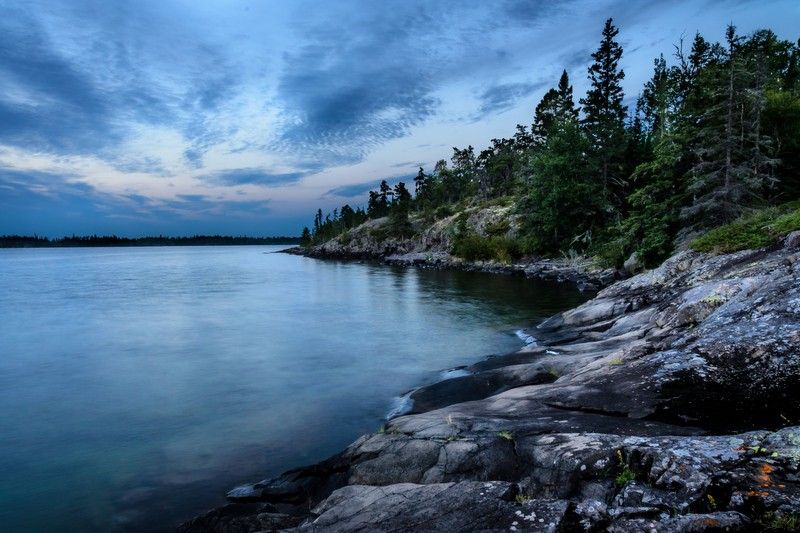 Best island park
Isle Royale National Park, Michigan. Who would have guessed you could experience the remote island splendor of Lost, minus the scary drama, in Michigan? Isle Royale, a 45-mile-long roadless wilderness, is 56 miles from Michigan's Upper Peninsula in the middle of Lake Superior. Experience all the solitude you can handle on its 165 miles of hiking trails where moose sightings are common, canoe on inland lakes or kayak in the bays (both can be rented on the island). Scheduled ferry service from Houghton, Michigan, operates through September.
Silver Medal: Virgin Islands National Park, U.S. Virgin Islands.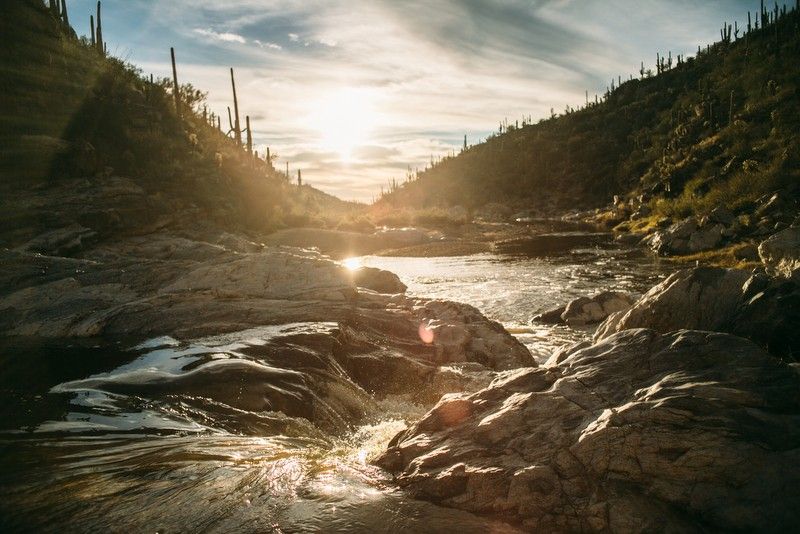 Best desert park
Saguaro National Park, Arizona. The mighty saguaro cactus, the symbol of Arizona, is an amazing plant — it can grow up to 60 feet high, live for up to 200 years, store up to 200 gallons of water and serve as a shelter for birds and provide food for animals. At this two-part national park that flanks the western and eastern edges of Tucson, you can learn more about these majestic cacti at the visitor centers and hike in the midst of thousands of them in rolling hills that reach into the mountains.
Silver Medal: Joshua Tree National Park, California.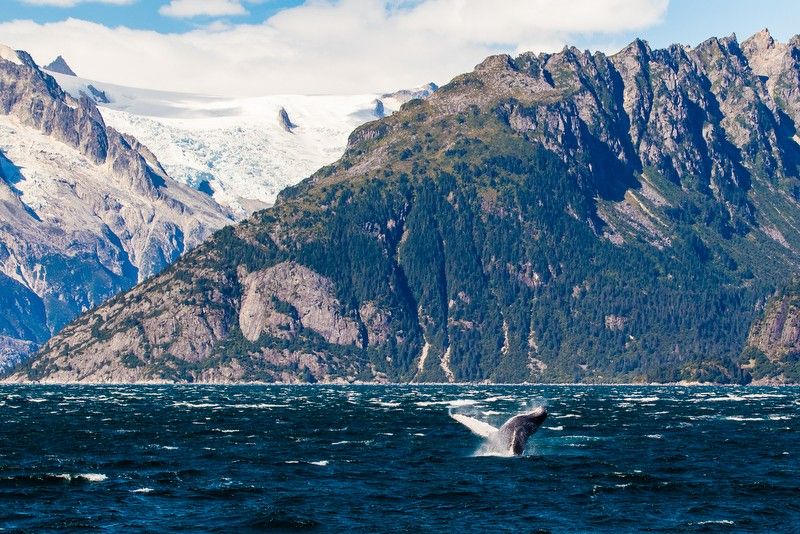 Best glaciers park
Kenai Fjords National Park, Alaska. There are glaciers in other national parks in Alaska, Montana and Washington, but few are as accessible as Exit Glacier near Anchorage. Trails from the parking lot lead you right onto the glacier; President Obama hiked one in 2015 as a way to highlight global warming, which has shortened the glacier by more than a mile. Exit is one of dozens of Harding Icefield glaciers in the park, where you may also spot fjords, whales, moose and bears from your rental car, on a boat tour or on the hiking trail.
Silver Medal: Glacier National Park, Montana.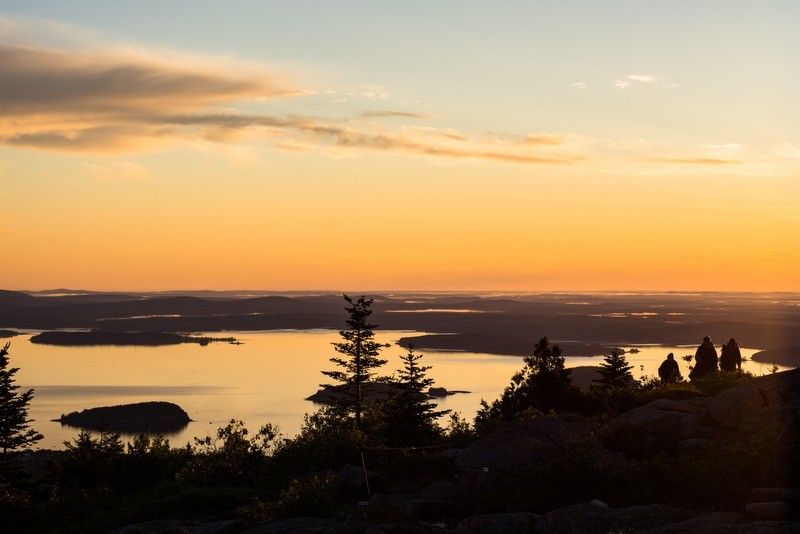 Best coastal park
Acadia National Park, Maine. Mountain hiking trails, bike-friendly carriage roads and trout-filled ponds occupy the interior of this lone national park in the Northeast, but Acadia is best known for its dramatic rocky coastline. The park is spread out on the Schoodic Peninsula and Mount Desert Island, which is accessible by bridge — plus Isle au Haut and some smaller islands which are accessible by ferry. The coast, most of it easily reached on the park's loop roads or from trails that branch off of them, features cliffs, tide pools, seashell-strewn beaches and a birder's paradise of wetlands.
Silver Medal: Olympic National Park, Washington.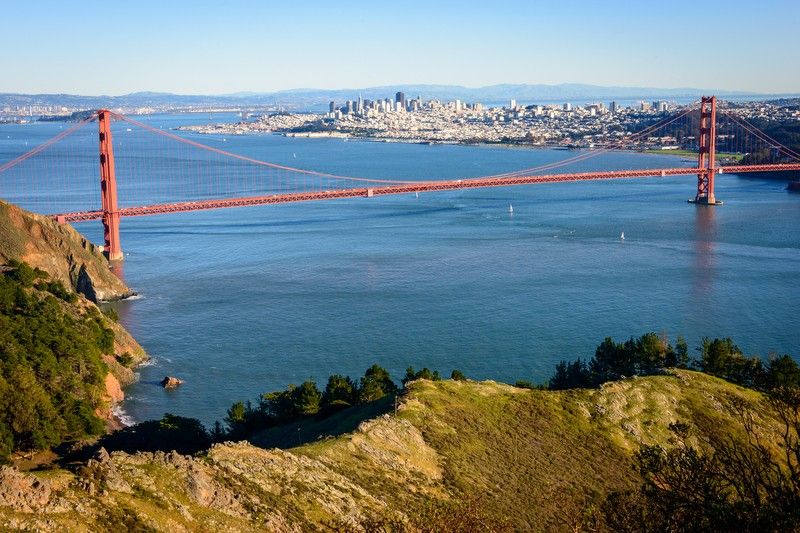 Best urban recreation park
Golden Gate National Recreation Area, California. Besides 59 national parks, the National Park Service manages 18 national recreation areas (plus hundreds of national monuments, historical parks and other national treasures). The GGNRA is a sprawling, shore-hugging park in San Francisco and two neighboring counties that includes the Presidio (a former Army base dating to 1776); numerous beaches on the ocean and San Francisco Bay; rugged Coast Range headlands; and recreational opportunities that include some of the best surfing, windsurfing, mountain biking and day hiking in the West — much of it within sight of the Golden Gate Bridge.
Silver Medal: Gateway National Recreation Area, New York/New Jersey.
If you go
United Airlines flies to these airports nearest our top 10 parks: Knoxville (Great Smoky Mountains), St. George (Zion), Cody/YRA (Yellowstone), Fresno (Yosemite), Louisville (Mammoth Cave), Houghton (Isle Royale), Tucson (Saguaro), Anchorage (Kenai Fjords), Bangor (Acadia) and San Francisco (Golden Gate).
Visit united.com or use the United app to plan your national park getaway.
We know people are taking a second look at their travel plans right now. If you're scheduled to travel March 10 – May 31, 2020 and would like to change your plans, there is no fee to do so, regardless of when you purchased your ticket or where you're traveling. This is in addition to our previous waiver, which waives all change fees – domestic and international – for tickets purchased March 3 – April 30, 2020. This is available for any of United's published nonrefundable fares. If you decide to cancel your flight, you can retain the value of your ticket to be applied to a new ticket without a fee. These electronic travel certificates are now valid for 24 months from the date they were issued. This includes all currently valid electronic certificates and all new ones issued on or after April 1, 2020. You might not see this policy change reflected everywhere right away – we appreciate your patience as we work to make that happen.
Eligible travelers on domestic flights and international tickets can request a refund on united.com or may call our contact centers if their flights have been severely adjusted or service to their destination suspended either due to government mandates or United schedule reductions related to COVID-19.
Certain tickets cannot be changed on united.com or the mobile app, including tickets booked through another airline (if the ticket receipt does not begin with 016). Please contact the original ticketing airline for changes.
Follow the steps below to stay up to date, change or cancel your flight.

Change your current flight:
On the united.com homepage, select "My Trips" and enter your flight information to retrieve your flight.
Select "Change flight" and then "Edit" to make the following changes:

Date of travel or destination
Add a flight
Remove a flight

Select "Continue" and choose a new flight option
Continue through booking to confirm your new flight
Note: The change fee will display as waived, but any difference in fare may apply.
Cancel your flight and rebook later:
On the united.com homepage, select "My Trips" and enter your reservation information to retrieve your flight
Select "Cancel flight"
Confirm flight cancellation
If you have future flight credit, when you return to the reservation, select "Use Future Flight Credit" to shop for new flights and apply the credit towards a new flight.
Canceling or changing an award flight:
When you select "Cancel flight," you will have the option to cancel your award reservation and redeposit the miles or to cancel your award reservation and use those miles for another trip in the future.
*We're currently experiencing heavy traffic to united.com. If you experience an error while trying to change or cancel your flight, please try again later.
Click through the slideshow below for more detailed instructions:
​Start on the United homepage: ​
User can select 'My Trips' on the homepage widget to find and retrieve their reservation.
When and where possible, we are working to repatriate travelers who are stranded abroad in the wake of the COVID-19 crisis. Our teams are working closely with government officials here in the U.S. as well as in other countries where flying has been restricted to gain the necessary approvals to operate service. In regions where government actions have barred international flying, we have coordinated with the the U.S. State Department and local government officials to re-instate some flights. Additionally, we have been operating several extra flights to countries in Central America and South America as we continue to play a role in connecting people and uniting the world.
We have operated more than 68 repatriation flights from Panama City, Guatemala City, Quito, Lima, San Pedro Sula, Tegucigalpa and Roatan, bringing nearly 9,200 people home. We will continue working with government officials to operate extra flights to Houston from Quito, San Pedro Sula, Tegucigalpa and from Lima to Washington Dulles and beginning April 5, we will begin operating multiple charter flights between Delhi and San Francisco. We continue to review more opportunities for flights between the United States and other countries to bring citizens home.
Video provided by the U.S. Embassy Ecuador of Americans returning home on United.

Additionally, our Customer Solutions and Recovery team is working with customers in the following markets to rebook them on flights back to the United States as capacity allows, either on our aircraft or on one of our airline partners' planes:

Quito, Ecuador
Managua, Nicaragua
Roatan, Honduras
San Pedro Sula, Honduras
Amsterdam
Brussels
Munich
Singapore
Tokyo-Haneda
Seoul, South Korea
Melbourne, Australia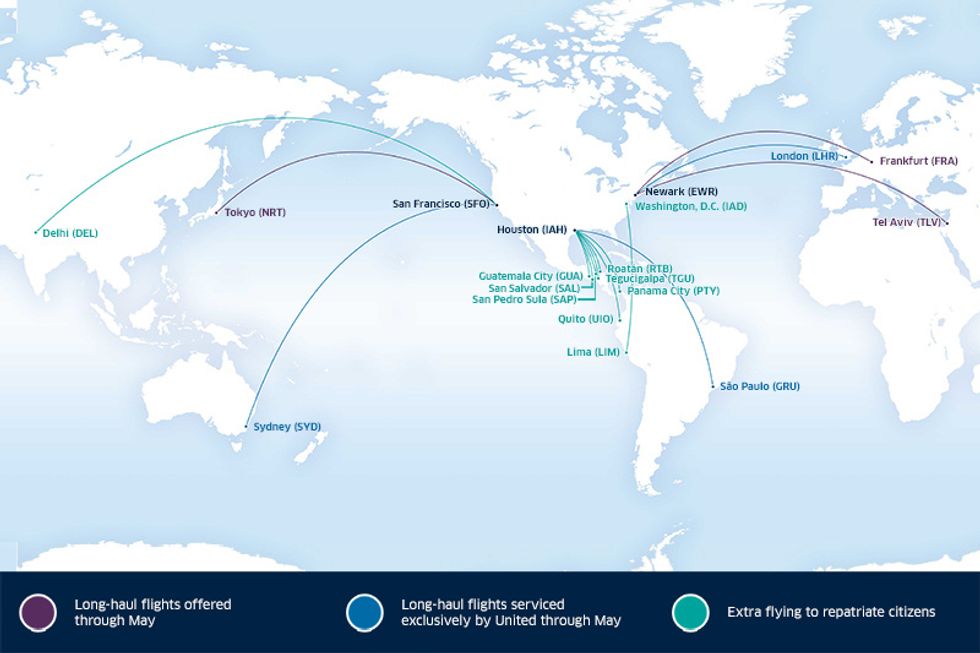 We also recently reinstated several international flights back into our schedule to support customers and essential businesses which depend on these routes. As a result, we will be the only airline to offer service between Newark/New York and London, San Francisco and Sydney, as well as Houston and São Paulo, Brazil.

Calling all AvGeeks and travelers! Here's a fun way to take your next video call….from a United Polaris® seat, the cockpit or cruising altitude. We're introducing United-themed backgrounds for use on Zoom, a video conferencing tool that many people are using to stay connected.
So for your next meeting or catch up with friends and family, download the app to either your computer or mobile device to get started. If you've already downloaded Zoom you can skip ahead to updating your background image (see instructions below).
Start here by downloading your favorite United image to your computer or mobile device. Just click "download" in the bottom left corner of the image.
Next go to your Zoom app (you'll need to download the app to access backgrounds) and click on the arrow to the right of your video camera icon in the bottom of the screen.
From here select, "choose virtual background" to upload your uniquely United photo.
Together, we are facing an unprecedented challenge. United Together, we rise to meet that challenge.
Check out our newest destinations
United Airlines
united
We continue to work with government officials to bring Americans home. In addition to flights from Central & South America, we have charter flights planned from India. Learn more about our repatriation efforts in the wake of COVID-19 here:
uafly.co/3aExaOL
#UnitedTogether
United Airlines
united
When
@RocheDia
needed to ship a vital component of a COVID-19 testing unit from New Jersey to Florida, United Cargo jumped in to help. Read about how this part will allow
@MayoClinic
to process hundreds of tests per day for cases in the Southeastern U.S.
uafly.co/2UzOAGW
United Airlines
united
International schedule update: We know some people around the globe are displaced and still need to get home. We are reinstating some international flights over the next few days and will continue to fly six daily international flights through May.
uafly.co/3a5Dj6p
United Airlines
united
We have extended our change fee waiver to cover travel through May 31, 2020: - You can change or cancel your flight on
united.com
or through the app – a phone call is not required - For the latest on our commitment to your safety, visit
united.com/coronavirus
We Are United
weareunited
Shoutout to our operations team, who are working to properly park, maintain and store many aircraft in the
#BeingUnited
fleet. These aircraft are being housed across our seven hubs, maintenance facilities in CLE and MCO as well as at offsite facilities in New Mexico and Arizona.
We Are United
weareunited
Tomorrow, Oscar and Scott will host a companywide town hall to discuss the latest developments in managing the effects of the coronavirus (COVID-19). You can join the livestream event at 1:20 p.m. CT here:
uafly.co/39AV25m
We Are United
weareunited
Tomorrow, Oscar and Scott will host a companywide town hall to discuss the latest developments in managing the effects of the coronavirus (COVID-19). You can join the livestream event at 1:20 p.m. CT here:
uafly.co/39AV25m
.
Watch our most popular videos
Copyright © 2020 United Airlines, Inc.
All rights reserved.
Indicates an external site that may or may not meet accessibility guidelines.
Scroll to top
Scroll to top