America's top 10 national parks
The more national parks you visit, the harder it becomes to choose a favorite. So in celebration of National Park month in July, we've chosen the very best in each category. Visit any of these 10 gold-medal parks (or our 10 silver-medal picks) and it's likely you will add these to your own list of favorites.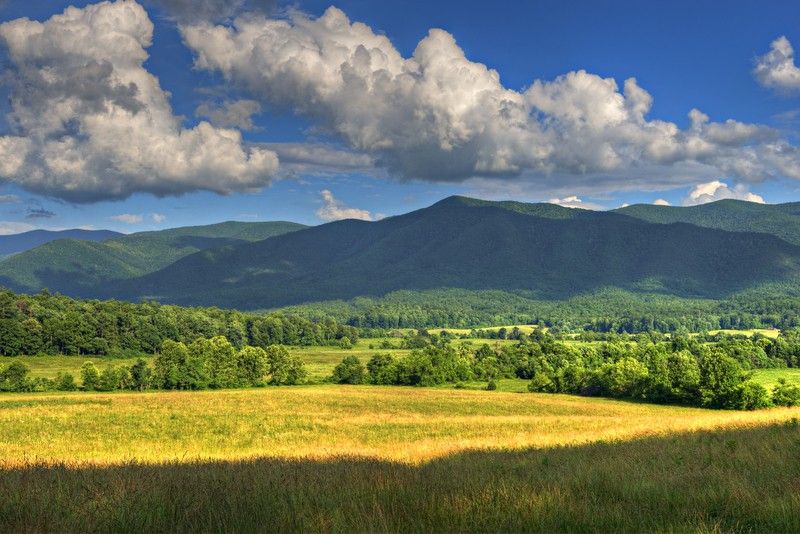 Best mountain park
Great Smoky Mountains National Park,Tennessee/North Carolina. The Great Smoky Mountains are molehills compared to the 10,000-plus-foot peaks in Denali, Rocky Mountain, Mount Rainier, Grand Teton, Yellowstone, Glacier and Haleakala National Parks. But America's largest national park boasts 800 miles of easier-to-hike low-altitude trails and unpaved roads, including 70 miles of the Appalachian Trail. Along with its proximity to the East Coast, this helps make it the most visited of all national parks. The tallest peak is Clingmans Dome, topped by an observation tower on the 6,643-foot summit with panoramic views of the coniferous rainforest.
Silver Medal: Rocky Mountain National Park, Colorado.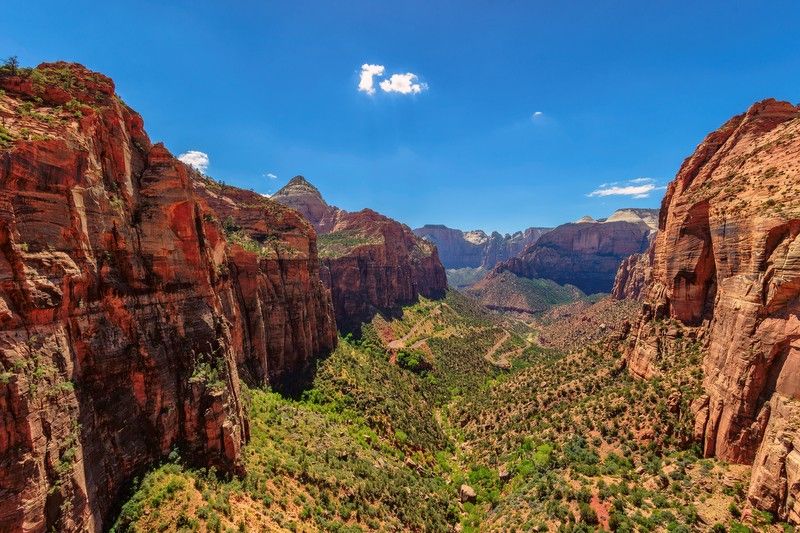 Best canyon park
Zion National Park, Utah. The multihued canyons of the Southwest are so stunning that nine national parks showcasing their beauty stretch from northern Arizona to southern Utah and Colorado. Grand Canyon is the most famous, but once you've peered into the abyss, there isn't much else to do. There is at Zion, with 18 trails of all difficulty levels, and canyons that are just as "grand." Zion Narrows, for example, which can be explored on foot, is as slim as 20 feet and as tall as 2,000 feet. Viewed at dawn and dusk, Zion's sheer cliffs become rainbows of oranges, reds, purples and tans.
Silver Medal: Grand Canyon National Park, Arizona.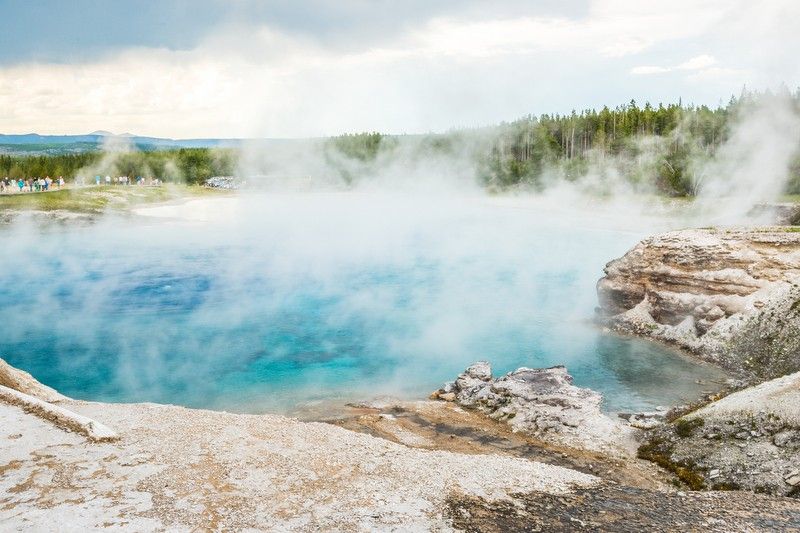 Best volcanic park
Yellowstone National Park, Wyoming/Montana/Idaho. Geothermal activity is also evident at Hawai'i Volcanoes, Lassen Volcanic and Hot Springs National Parks, but it's hard to beat Yellowstone, America's first national park. It starts with Old Faithful, the world's most famous geyser, which spouts hot-spring water and steam about 140 feet in the air every one to two hours. The park contains half of the world's geysers, plus many "mudpots," steam vents and hot-spring terraces. Add four mountain ranges, wolves, bison, elk and grizzly bears and it's a park erupting with surprises.
Silver Medal: Hawai'i Volcanoes National Park, Hawaii.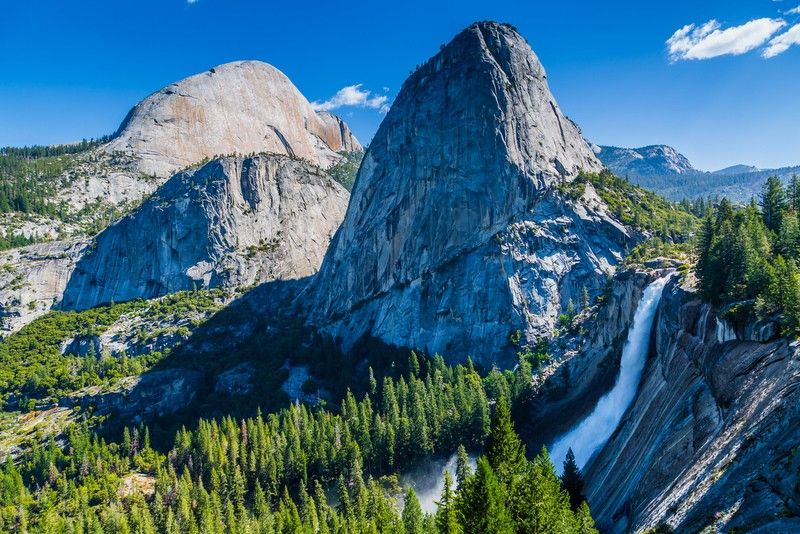 Best big-rock park
Yosemite National Park, California. Take away the massive granite walls that soar thousands of vertical feet above Yosemite Valley and it would be just another forest —not America's top spot for admiring waterfalls and world-class rock climbers. El Capitan and Half Dome are Yosemite's signature rock faces, while others are bisected by famous waterfalls, like 2,425-foot-high Yosemite Falls and rainbow-swaddled Bridalveil Fall. The park is not all imposing cliffs and thundering falls, though. More than 750 miles of trails snake through Yosemite Valley, up to the falls and in the high country.
Silver Medal: Arches National Park, Utah.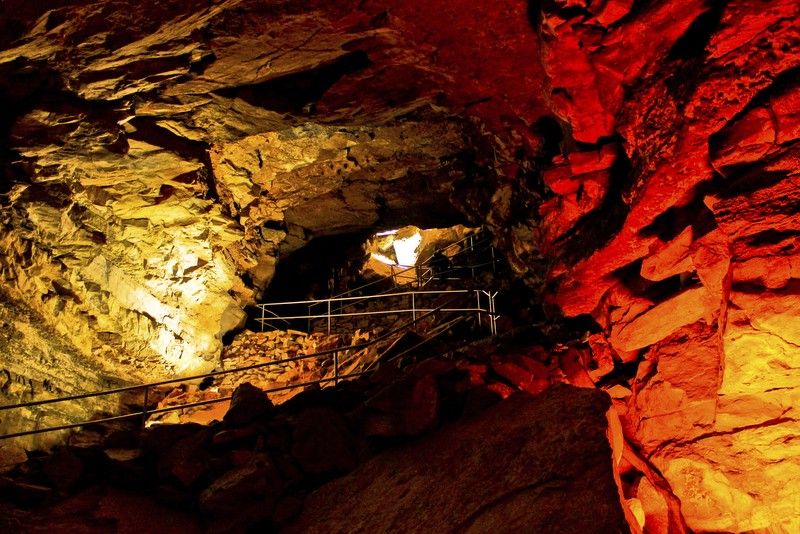 Best caves park
Mammoth Cave National Park, Kentucky. Fifty-five trails are found in this park and dozens of species of fish swim its rivers, but a half-million visitors come each year mostly for what's underneath: the world's largest known network of caves, tunneling more than 400 miles. Designated as a World Heritage Site, these caves can be seen on any of five guided tours, ranging from the fully lit, 75-minute Frozen Niagara Tour to the six-hour Wild Cave Tour that involves serious climbing, squeezing and crawling through muddy and dusty passageways wearing headlamps.
Silver Medal: Carlsbad Caverns National Park, New Mexico.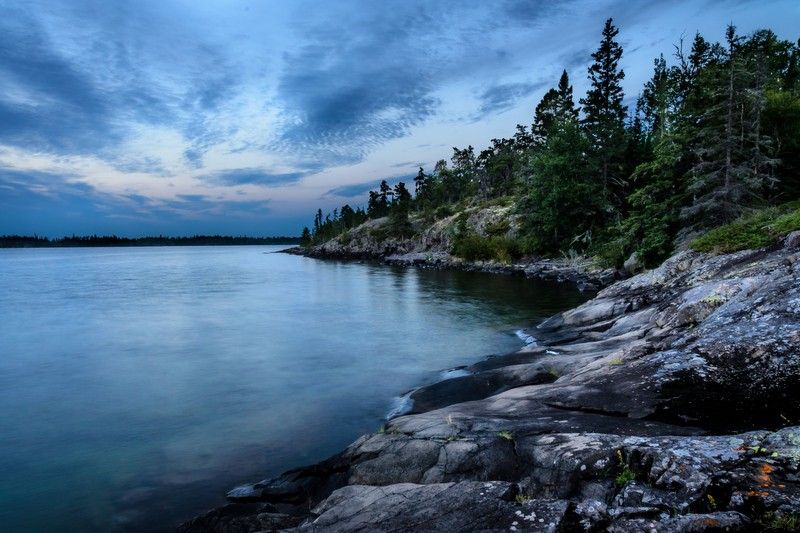 Best island park
Isle Royale National Park, Michigan. Who would have guessed you could experience the remote island splendor of Lost, minus the scary drama, in Michigan? Isle Royale, a 45-mile-long roadless wilderness, is 56 miles from Michigan's Upper Peninsula in the middle of Lake Superior. Experience all the solitude you can handle on its 165 miles of hiking trails where moose sightings are common, canoe on inland lakes or kayak in the bays (both can be rented on the island). Scheduled ferry service from Houghton, Michigan, operates through September.
Silver Medal: Virgin Islands National Park, U.S. Virgin Islands.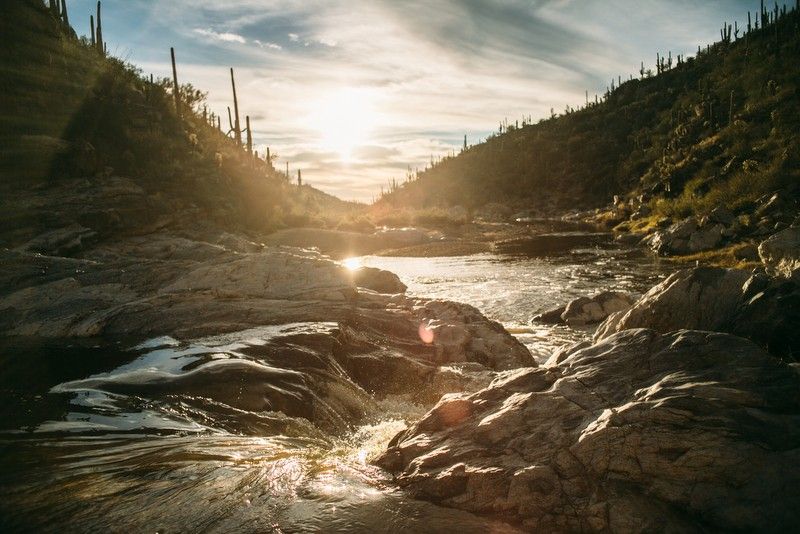 Best desert park
Saguaro National Park, Arizona. The mighty saguaro cactus, the symbol of Arizona, is an amazing plant — it can grow up to 60 feet high, live for up to 200 years, store up to 200 gallons of water and serve as a shelter for birds and provide food for animals. At this two-part national park that flanks the western and eastern edges of Tucson, you can learn more about these majestic cacti at the visitor centers and hike in the midst of thousands of them in rolling hills that reach into the mountains.
Silver Medal: Joshua Tree National Park, California.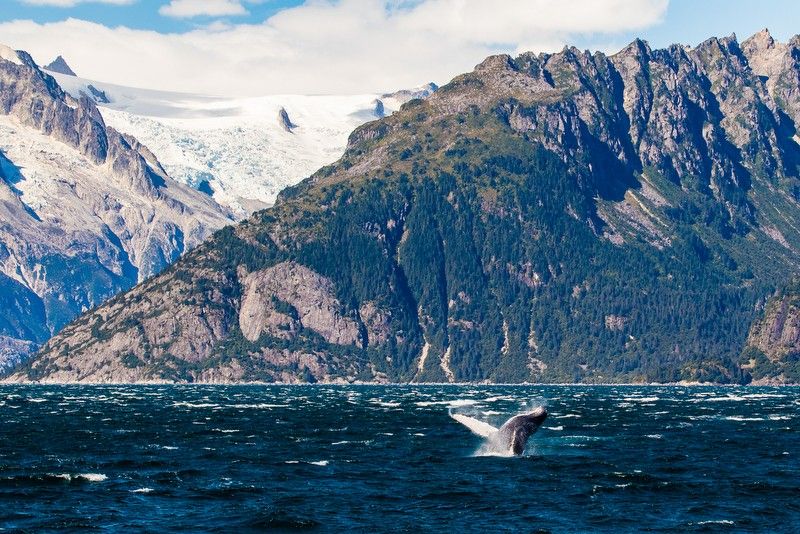 Best glaciers park
Kenai Fjords National Park, Alaska. There are glaciers in other national parks in Alaska, Montana and Washington, but few are as accessible as Exit Glacier near Anchorage. Trails from the parking lot lead you right onto the glacier; President Obama hiked one in 2015 as a way to highlight global warming, which has shortened the glacier by more than a mile. Exit is one of dozens of Harding Icefield glaciers in the park, where you may also spot fjords, whales, moose and bears from your rental car, on a boat tour or on the hiking trail.
Silver Medal: Glacier National Park, Montana.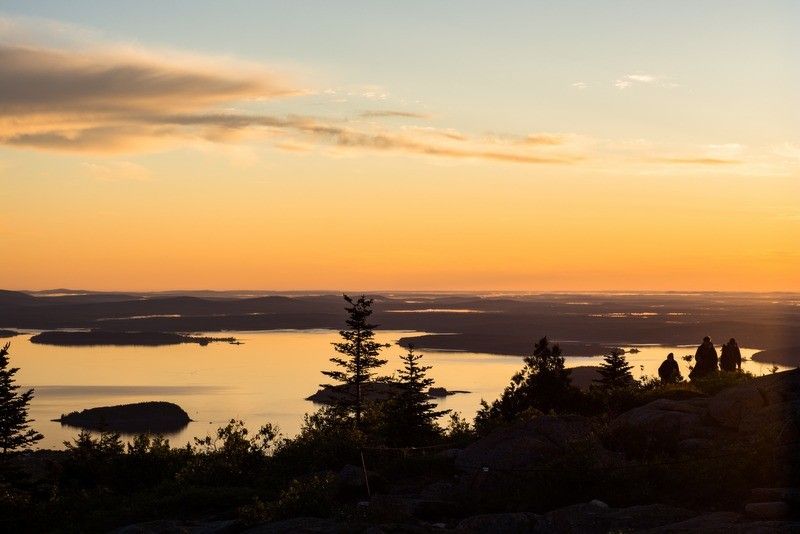 Best coastal park
Acadia National Park, Maine. Mountain hiking trails, bike-friendly carriage roads and trout-filled ponds occupy the interior of this lone national park in the Northeast, but Acadia is best known for its dramatic rocky coastline. The park is spread out on the Schoodic Peninsula and Mount Desert Island, which is accessible by bridge — plus Isle au Haut and some smaller islands which are accessible by ferry. The coast, most of it easily reached on the park's loop roads or from trails that branch off of them, features cliffs, tide pools, seashell-strewn beaches and a birder's paradise of wetlands.
Silver Medal: Olympic National Park, Washington.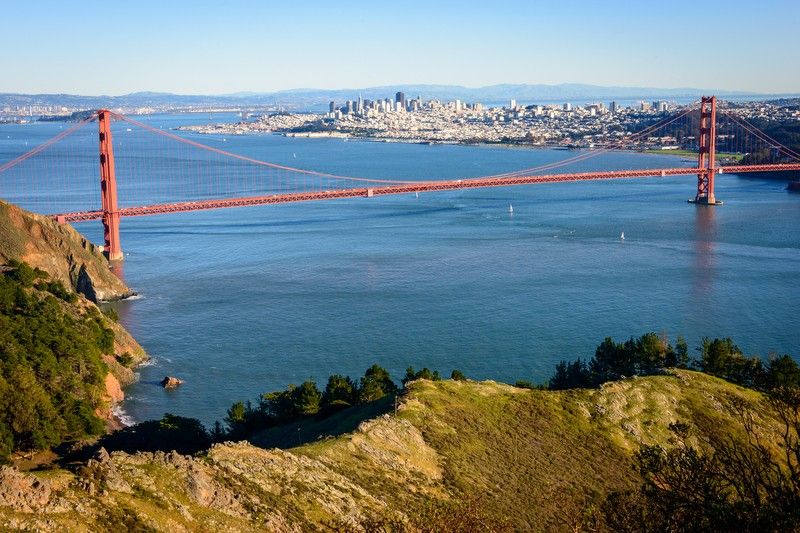 Best urban recreation park
Golden Gate National Recreation Area, California. Besides 59 national parks, the National Park Service manages 18 national recreation areas (plus hundreds of national monuments, historical parks and other national treasures). The GGNRA is a sprawling, shore-hugging park in San Francisco and two neighboring counties that includes the Presidio (a former Army base dating to 1776); numerous beaches on the ocean and San Francisco Bay; rugged Coast Range headlands; and recreational opportunities that include some of the best surfing, windsurfing, mountain biking and day hiking in the West — much of it within sight of the Golden Gate Bridge.
Silver Medal: Gateway National Recreation Area, New York/New Jersey.
If you go
United Airlines flies to these airports nearest our top 10 parks: Knoxville (Great Smoky Mountains), St. George (Zion), Cody/YRA (Yellowstone), Fresno (Yosemite), Louisville (Mammoth Cave), Houghton (Isle Royale), Tucson (Saguaro), Anchorage (Kenai Fjords), Bangor (Acadia) and San Francisco (Golden Gate).
Visit united.com or use the United app to plan your national park getaway.
On March 19, 2020, United operated its first flight carrying cargo without passengers on board. While the passenger cabin was empty, its cargo hold was completely full, carrying more than 29,000 pounds of commodities from Chicago O'Hare International Airport (ORD) to Frankfurt Airport (FRA).
A year later, United Cargo has operated more than 11,000 cargo-only flights carrying more than 570 million pounds of freight. To support the COVID-19 pandemic recovery efforts, United Cargo has also transported more than 113 million pounds of medical and pharmaceutical products on both cargo-only and passenger flights as well as approximately 10 million COVID-19 vaccines, providing global communities access to the items they have needed most.
"At the beginning of the pandemic, we knew we were uniquely positioned to utilize our widebody aircraft and our network to keep commodities moving, so we quickly mobilized various departments throughout the airline to launch a cargo-only network of flights that would keep commodities moving," said United Cargo President Jan Krems. "Thanks to those efforts, United Cargo has delivered millions of items to countries all around the world. We would not have been successful without the steadfast support of our employees, industry partners and our customers."
Since last March, United Cargo has transported almost 850 million pounds of freight on cargo-only and passenger flights. The airline will continue to monitor market trends adjust its cargo-only flight schedules to help ensure we are meeting our customer's evolving shipping needs.
Whether you haven't flown with us for a while or just need a quick refresher before your spring trip, read this list of tips to know before your flight and arrive at the airport travel-ready:
1. Download the United app for contactless bag check, travel assistance and more
Before your flight, download the United app to view your flight status, check in, sign up for flight notifications, locate departure gates, access our free personal device entertainment when available and more. We've also updated our app with new features that can make your trip a little safer, including contactless bag check.
Don't forget to use Agent on Demand for help with any and all questions you may have before your flight. This new capability is available at all our U.S. hub airports and allows you to use your own mobile device to contact a customer service agent via phone, video or chat to help with day-of-travel questions while you're at the airport. Learn more about Agent on Demand here.
2. Check out the Travel-Ready Center
Our Travel-Ready Center makes it easy to get a personalized overview of everything you need to do in preparation for your flight. Just enter your confirmation number or MileagePlus® number and you'll find detailed information on all the documents, tests and more that you'll need for your trip.
3. Read and sign the Ready-to-Fly checklist
Before completing check-in, all United travelers will need to read our Ready-to-Fly checklist and confirm that they understand and agree to our policies. These include:
Acknowledging that you haven't had any symptoms of COVID-19 in the last 14 days
Agreeing that you will not fly if you have tested positive for COVID-19 within the last 21 days
Confirming that you will follow all policies regarding face masks, social distancing and other health and safety measures we've adopted
4. Arrive early; avoid the stress
Airports can be busy, especially during peak travel periods like spring break season. The TSA advises arriving at the airport two hours before your flight for domestic travel and three hours for international travel in anticipation of long security lines. This can help ease the stress when navigating busy check-in areas, security lines and crowded boarding gates.
5. Get familiar with CleanPlus
United CleanPlus℠ is our commitment to delivering industry-leading cleanliness as we put health and safety at the forefront of your experience. We've teamed up with Clorox to redefine our cleaning and disinfection procedures and Cleveland Clinic to advise us on enhancing our cleaning and disinfection protocols, like:
Disinfecting high-touch areas on board and in the terminal
Using electrostatic spraying, Ultraviolet C lighting wands and more advanced measures to clean aircraft cabins before boarding
Redesigning our mobile app to allow for touchless check-in and contactless payment, along with enhanced travel assistance features
Implementing high-efficiency (HEPA) filters on our aircraft that completely recirculate cabin air every 2-3 minutes and remove 99.97% of airborne particles, including viruses and bacteria
Studies show COVID-19 exposure risk is minimal when air filtration systems and masks are in use, so you can rest assured that the steps we've taken to keep you safe truly make a difference.
6. Wear your mask
Federal law requires all travelers to wear a face mask in the airport, including customer service counters, airport lounges, gates and baggage claim, and on board during their entire flight. Make sure you review the requirements for face masks, including what an acceptable face mask looks like.
7. Get ready for a safer boarding process
To make boarding even safer, we now have travelers board their aircraft from back to front. At the gate, just listen for your row number to be called – we'll ask a few rows at a time to board, starting with the last row of the plane. This helps everyone maintain a safe distance from each other during boarding without slowing things down. As you step onto the plane, flight attendants will hand each passenger a sanitizing towelette, which you can use to wipe down your seat to ensure it's extra clean.
8. Pack smart
Before packing your bags, check to see what exactly you can carry on and what you should plan to check. You can also copy your confirmation number into our Baggage Calculator tool to learn about the bag allowance included with your reservation, as well as the cost of checking any additional bags.
9. Check your flight status, important notices and weather
Check the United app regularly for the latest updates on weather conditions, flight status, gate numbers and seat assignments. You can also visit our Important Notices page to find essential information and updates about travel waivers, international travel, TSA and security, airports and United Club locations.
10. Relax and enjoy your flight
Once you're on board, it's time to sit back and enjoy your flight. Our flight attendants will be happy to help you with anything else you need.
This week, we were honored to become the first U.S. airline to join the UNICEF Humanitarian Airfreight Initiative to combat the COVID-19 pandemic by transporting the vaccine and other critically needed supplies to underserved areas of the globe.
"We are committed to helping the global community in any way we can, and we all must work together to do our part to bring this health and humanitarian crisis to an end," said Director of Cargo Specialty Products Manu Jacobs.
We will leverage our expertise to transport these critical pharmaceutical and healthcare shipments around the world safely, efficiently and expediently. We are proud to partner with the United Nations to support this global effort and provide equitable access to COVID-19 vaccines.
Scroll to top