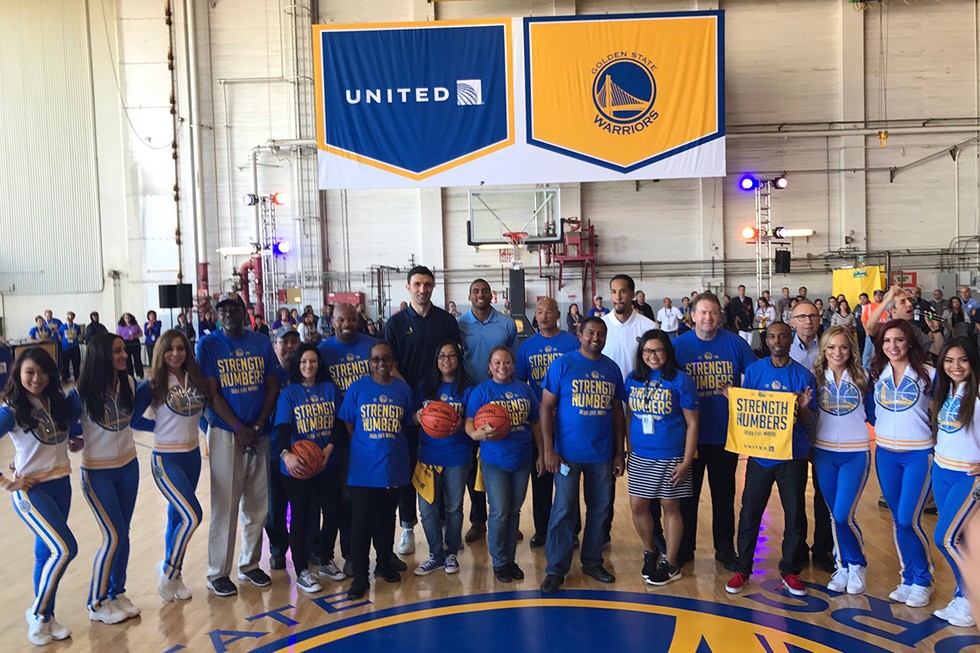 On October 20 we proudly announced the start of a multi-year relationship with the Golden State Warriors as the team's official airline. With its recent success, record-breaking win totals and high-profile player signings, the Warriors occupy a rarified spot at the top of the NBA; but what they do off the court is equally impressive.

Both United and the Warriors share a common cause, each providing long-standing support to the Boys and Girls Clubs of San Francisco. During a joint event to celebrate the new sponsorship with Golden State, United announced a separate contribution of $60,000 in travel benefits to Boys and Girls Clubs of San Francisco's basketball development team, the Rebels, and its Keystone youth leadership club.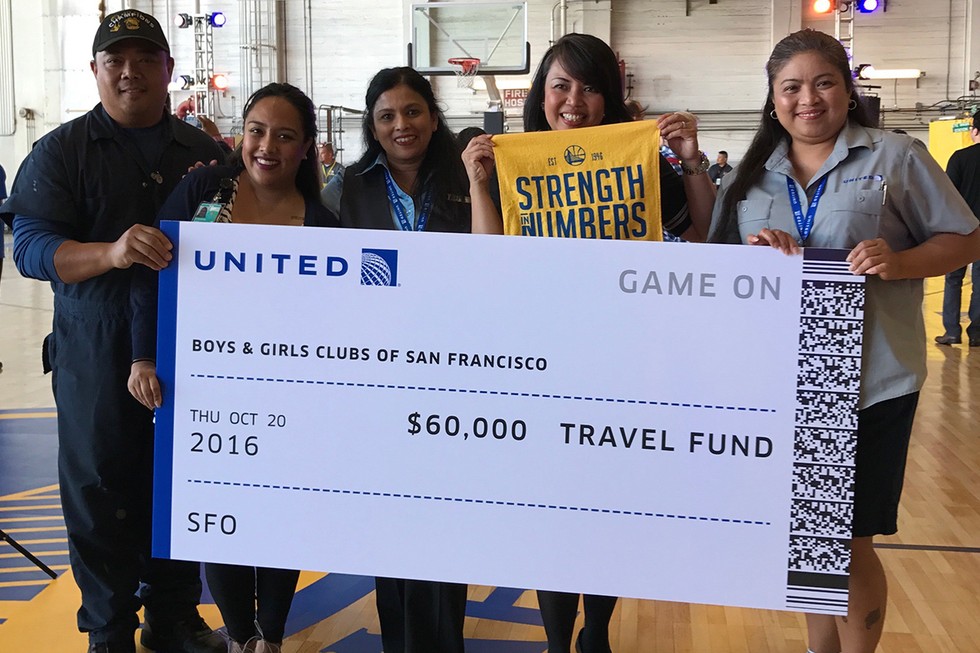 We caught up with former Warriors great and current community ambassador Adonal Foyle, to talk about his passion for helping others, something that has guided his life's mission since before his playing days.

Adonal grew up in the small Caribbean nation of St. Vincent and the Grenadines and moved to the United States when he was in high school. After an outstanding college hoops career at Colgate University, Adonal was drafted eighth overall by the Warriors in the 1997 NBA Draft. Five seasons into his NBA career, he received the Golden State Warriors Community Service Award and he was recognized numerous times by both the NBA and The Sporting News for his tireless philanthropic efforts, culminating with his induction into the World Sports Humanitarian Hall of Fame in 2009.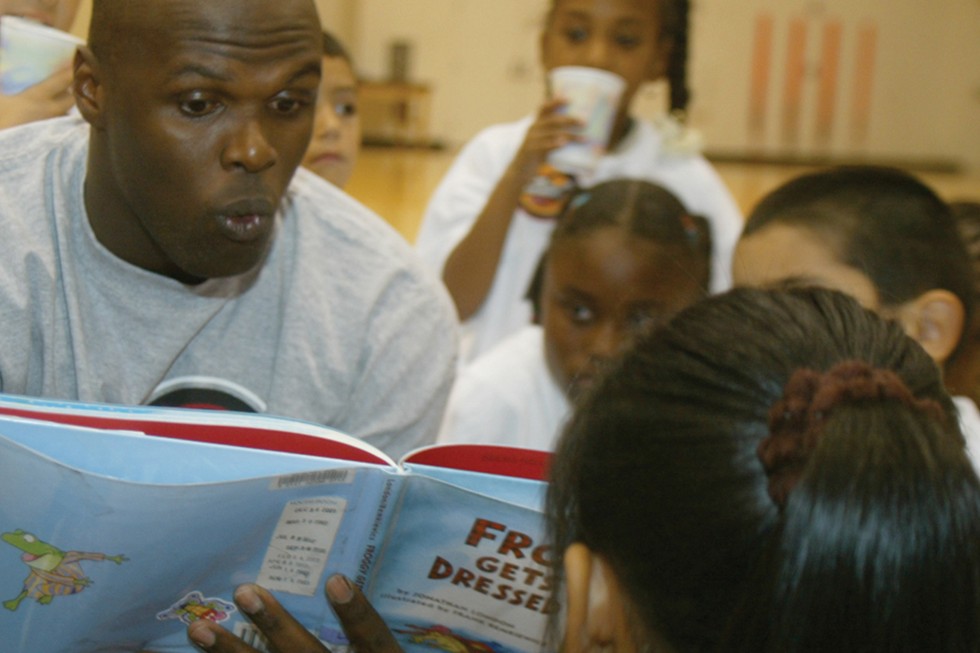 Today, Adonal is still active in San Francisco-area charities, including the Boys and Girls Club and Oakland's Northern Light School, and he continues to help young people in his native St. Vincent through his Kerosene Lamp Foundation.

United: You have a reputation as a guy who does a lot of charitable work on your own, but what brought you back to the Warriors to take on this role as ambassador before last season?
Adonal: After spending 10 years with the Warriors and then finishing my career and working in Orlando's front office, I thought about where I wanted to live and ultimately decided on the Bay Area. When I came back, I wanted find a way to engage with the team and also with the community. The Warriors talked to me about becoming a community ambassador, and I jumped at it. I believe that community engagement is one of those moral imperatives that athletes have, and, for the people who come and watch the games, it's the least we can do. The Warriors organization embodies that principle so very well.
United: What kind of work do the ambassadors do?
Adonal: The Bay Area is so massive, and what we try to do is amplify the organizations that are doing great work in each of those communities. If you have an organization doing extraordinary things in a particular neighborhood, we as ambassadors look at how we can amplify those voices and give them the proper acknowledgement.
United: You've been active with the Boys and Girls Clubs all around the Bay Area — what does that organization mean to you?
Adonal: I was a [Boys and Girls Club] board member my first few years in the league. In almost every community, it serves as an anchoring mechanism, giving young people access to a place to find friends, to play and to engage with the community. Across the U.S., it has a proven track record of success and has for a very long time. It's one of the organizations that you look to first, and many players model their own charities after the Boys and Girls Club. A lot of guys, not just our players, but from all over the league, went through the Boys and Girls Club; it was kind of a home away from home for them throughout their young lives.

United: Thinking back to when you were growing up in St. Vincent, what inspired you to work hard to succeed, both academically and on the basketball court?
Adonal: Coming from a developing country and being the first person in my family to go to college, I wasn't sure if I would ever get the chance to get an education. Through my athletic ability, I had that opportunity to be recruited and come here, and, having that opportunity, it was important for me to do the best that I could, not only for myself, but for the people who didn't get that same chance. I also wanted to be an example to the kids who came after me. I've always believed that athletes don't get to decide if they are role models; kids decide that for you. You only get to make the decision to be a good one or a bad one.
United: I have to ask, since we are an airline, and now the official airline of the Warriors — where is your next travel destination?
Adonal: (Laughing) Wherever United is going, I'll go! I got the chance to go to the North Pole last year with a group of local kids, and it was one of the highlights of my life. Many of them had never been on a plane before, and you could see a change take place in them. Travel has the ability to transform how we view the world.
More from
United Eco-Skies®