It's official – we announce Golden State Warriors relationship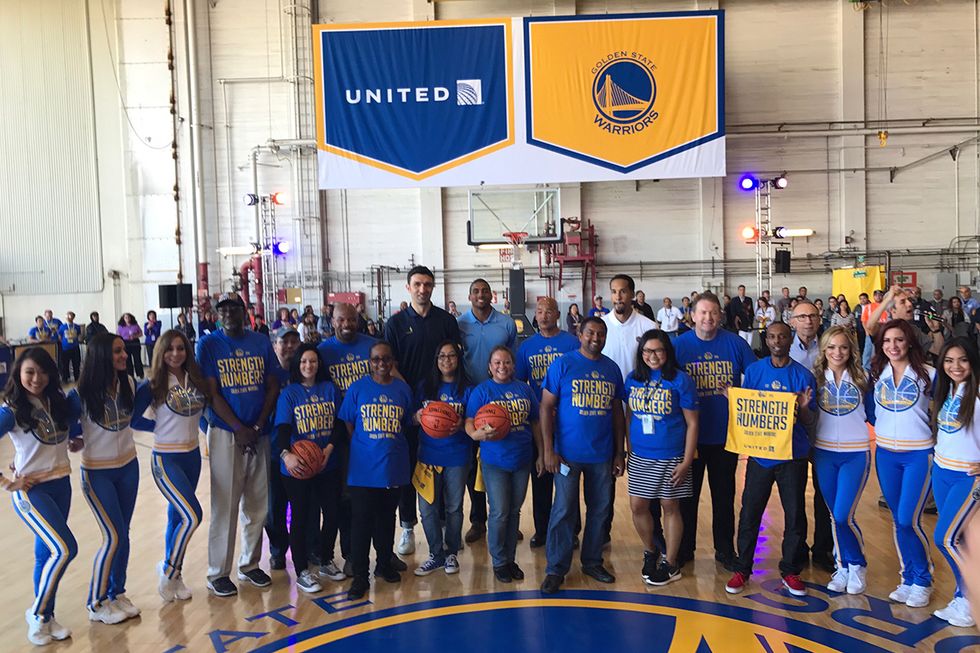 On October 20 we proudly announced the start of a multi-year relationship with the Golden State Warriors as the team's official airline. With its recent success, record-breaking win totals and high-profile player signings, the Warriors occupy a rarified spot at the top of the NBA; but what they do off the court is equally impressive.

Both United and the Warriors share a common cause, each providing long-standing support to the Boys and Girls Clubs of San Francisco. During a joint event to celebrate the new sponsorship with Golden State, United announced a separate contribution of $60,000 in travel benefits to Boys and Girls Clubs of San Francisco's basketball development team, the Rebels, and its Keystone youth leadership club.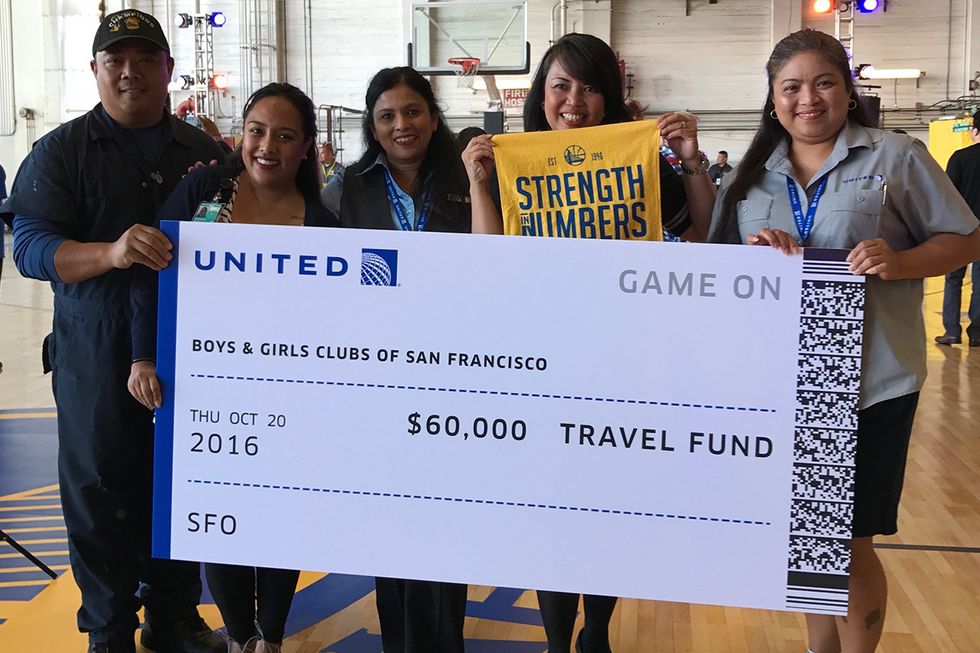 We caught up with former Warriors great and current community ambassador Adonal Foyle, to talk about his passion for helping others, something that has guided his life's mission since before his playing days.

Adonal grew up in the small Caribbean nation of St. Vincent and the Grenadines and moved to the United States when he was in high school. After an outstanding college hoops career at Colgate University, Adonal was drafted eighth overall by the Warriors in the 1997 NBA Draft. Five seasons into his NBA career, he received the Golden State Warriors Community Service Award and he was recognized numerous times by both the NBA and The Sporting News for his tireless philanthropic efforts, culminating with his induction into the World Sports Humanitarian Hall of Fame in 2009.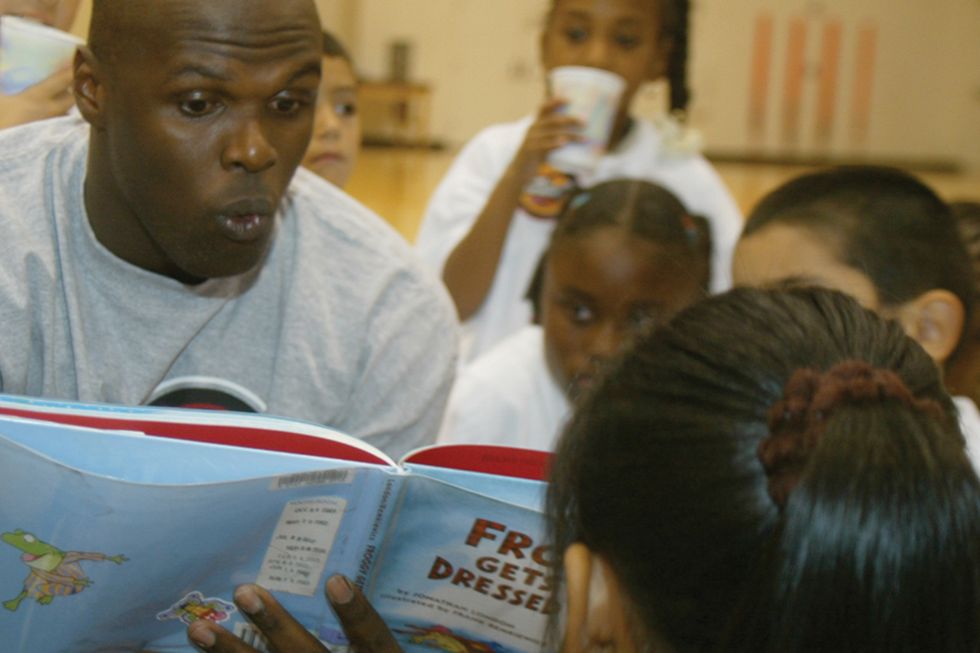 Today, Adonal is still active in San Francisco-area charities, including the Boys and Girls Club and Oakland's Northern Light School, and he continues to help young people in his native St. Vincent through his Kerosene Lamp Foundation.

United: You have a reputation as a guy who does a lot of charitable work on your own, but what brought you back to the Warriors to take on this role as ambassador before last season?
Adonal: After spending 10 years with the Warriors and then finishing my career and working in Orlando's front office, I thought about where I wanted to live and ultimately decided on the Bay Area. When I came back, I wanted find a way to engage with the team and also with the community. The Warriors talked to me about becoming a community ambassador, and I jumped at it. I believe that community engagement is one of those moral imperatives that athletes have, and, for the people who come and watch the games, it's the least we can do. The Warriors organization embodies that principle so very well.
United: What kind of work do the ambassadors do?
Adonal: The Bay Area is so massive, and what we try to do is amplify the organizations that are doing great work in each of those communities. If you have an organization doing extraordinary things in a particular neighborhood, we as ambassadors look at how we can amplify those voices and give them the proper acknowledgement.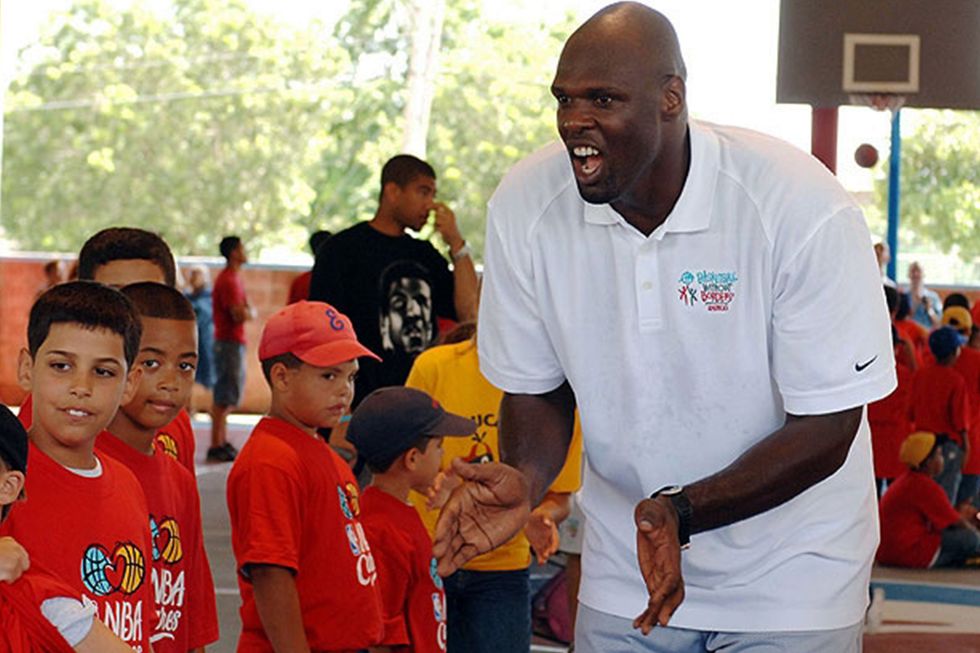 United: You've been active with the Boys and Girls Clubs all around the Bay Area — what does that organization mean to you?
Adonal: I was a [Boys and Girls Club] board member my first few years in the league. In almost every community, it serves as an anchoring mechanism, giving young people access to a place to find friends, to play and to engage with the community. Across the U.S., it has a proven track record of success and has for a very long time. It's one of the organizations that you look to first, and many players model their own charities after the Boys and Girls Club. A lot of guys, not just our players, but from all over the league, went through the Boys and Girls Club; it was kind of a home away from home for them throughout their young lives.

United: Thinking back to when you were growing up in St. Vincent, what inspired you to work hard to succeed, both academically and on the basketball court?
Adonal: Coming from a developing country and being the first person in my family to go to college, I wasn't sure if I would ever get the chance to get an education. Through my athletic ability, I had that opportunity to be recruited and come here, and, having that opportunity, it was important for me to do the best that I could, not only for myself, but for the people who didn't get that same chance. I also wanted to be an example to the kids who came after me. I've always believed that athletes don't get to decide if they are role models; kids decide that for you. You only get to make the decision to be a good one or a bad one.
United: I have to ask, since we are an airline, and now the official airline of the Warriors — where is your next travel destination?
Adonal: (Laughing) Wherever United is going, I'll go! I got the chance to go to the North Pole last year with a group of local kids, and it was one of the highlights of my life. Many of them had never been on a plane before, and you could see a change take place in them. Travel has the ability to transform how we view the world.
On March 19, 2020, United operated its first flight carrying cargo without passengers on board. While the passenger cabin was empty, its cargo hold was completely full, carrying more than 29,000 pounds of commodities from Chicago O'Hare International Airport (ORD) to Frankfurt Airport (FRA).
A year later, United Cargo has operated more than 11,000 cargo-only flights carrying more than 570 million pounds of freight. To support the COVID-19 pandemic recovery efforts, United Cargo has also transported more than 113 million pounds of medical and pharmaceutical products on both cargo-only and passenger flights as well as approximately 10 million COVID-19 vaccines, providing global communities access to the items they have needed most.
"At the beginning of the pandemic, we knew we were uniquely positioned to utilize our widebody aircraft and our network to keep commodities moving, so we quickly mobilized various departments throughout the airline to launch a cargo-only network of flights that would keep commodities moving," said United Cargo President Jan Krems. "Thanks to those efforts, United Cargo has delivered millions of items to countries all around the world. We would not have been successful without the steadfast support of our employees, industry partners and our customers."
Since last March, United Cargo has transported almost 850 million pounds of freight on cargo-only and passenger flights. The airline will continue to monitor market trends adjust its cargo-only flight schedules to help ensure we are meeting our customer's evolving shipping needs.
Whether you haven't flown with us for a while or just need a quick refresher before your spring trip, read this list of tips to know before your flight and arrive at the airport travel-ready:
1. Download the United app for contactless bag check, travel assistance and more
Before your flight, download the United app to view your flight status, check in, sign up for flight notifications, locate departure gates, access our free personal device entertainment when available and more. We've also updated our app with new features that can make your trip a little safer, including contactless bag check.
Don't forget to use Agent on Demand for help with any and all questions you may have before your flight. This new capability is available at all our U.S. hub airports and allows you to use your own mobile device to contact a customer service agent via phone, video or chat to help with day-of-travel questions while you're at the airport. Learn more about Agent on Demand here.
2. Check out the Travel-Ready Center
Our Travel-Ready Center makes it easy to get a personalized overview of everything you need to do in preparation for your flight. Just enter your confirmation number or MileagePlus® number and you'll find detailed information on all the documents, tests and more that you'll need for your trip.
3. Read and sign the Ready-to-Fly checklist
Before completing check-in, all United travelers will need to read our Ready-to-Fly checklist and confirm that they understand and agree to our policies. These include:
Acknowledging that you haven't had any symptoms of COVID-19 in the last 14 days
Agreeing that you will not fly if you have tested positive for COVID-19 within the last 21 days
Confirming that you will follow all policies regarding face masks, social distancing and other health and safety measures we've adopted
4. Arrive early; avoid the stress
Airports can be busy, especially during peak travel periods like spring break season. The TSA advises arriving at the airport two hours before your flight for domestic travel and three hours for international travel in anticipation of long security lines. This can help ease the stress when navigating busy check-in areas, security lines and crowded boarding gates.
5. Get familiar with CleanPlus
United CleanPlus℠ is our commitment to delivering industry-leading cleanliness as we put health and safety at the forefront of your experience. We've teamed up with Clorox to redefine our cleaning and disinfection procedures and Cleveland Clinic to advise us on enhancing our cleaning and disinfection protocols, like:
Disinfecting high-touch areas on board and in the terminal
Using electrostatic spraying, Ultraviolet C lighting wands and more advanced measures to clean aircraft cabins before boarding
Redesigning our mobile app to allow for touchless check-in and contactless payment, along with enhanced travel assistance features
Implementing high-efficiency (HEPA) filters on our aircraft that completely recirculate cabin air every 2-3 minutes and remove 99.97% of airborne particles, including viruses and bacteria
Studies show COVID-19 exposure risk is minimal when air filtration systems and masks are in use, so you can rest assured that the steps we've taken to keep you safe truly make a difference.
6. Wear your mask
Federal law requires all travelers to wear a face mask in the airport, including customer service counters, airport lounges, gates and baggage claim, and on board during their entire flight. Make sure you review the requirements for face masks, including what an acceptable face mask looks like.
7. Get ready for a safer boarding process
To make boarding even safer, we now have travelers board their aircraft from back to front. At the gate, just listen for your row number to be called – we'll ask a few rows at a time to board, starting with the last row of the plane. This helps everyone maintain a safe distance from each other during boarding without slowing things down. As you step onto the plane, flight attendants will hand each passenger a sanitizing towelette, which you can use to wipe down your seat to ensure it's extra clean.
8. Pack smart
Before packing your bags, check to see what exactly you can carry on and what you should plan to check. You can also copy your confirmation number into our Baggage Calculator tool to learn about the bag allowance included with your reservation, as well as the cost of checking any additional bags.
9. Check your flight status, important notices and weather
Check the United app regularly for the latest updates on weather conditions, flight status, gate numbers and seat assignments. You can also visit our Important Notices page to find essential information and updates about travel waivers, international travel, TSA and security, airports and United Club locations.
10. Relax and enjoy your flight
Once you're on board, it's time to sit back and enjoy your flight. Our flight attendants will be happy to help you with anything else you need.
This week, we were honored to become the first U.S. airline to join the UNICEF Humanitarian Airfreight Initiative to combat the COVID-19 pandemic by transporting the vaccine and other critically needed supplies to underserved areas of the globe.
"We are committed to helping the global community in any way we can, and we all must work together to do our part to bring this health and humanitarian crisis to an end," said Director of Cargo Specialty Products Manu Jacobs.
We will leverage our expertise to transport these critical pharmaceutical and healthcare shipments around the world safely, efficiently and expediently. We are proud to partner with the United Nations to support this global effort and provide equitable access to COVID-19 vaccines.
Scroll to top