This may be the best time of year to visit Arizona — and not just for relaxing by the pool. Smart travelers flock to the state in May, June and July for hotel rates that are often lower than the peak-season rates paid by winter "snowbirds" from northern states. But resort bargains and swimming-pool temperatures aren't the only reasons to visit Arizona at this time. There are also plenty of outdoor opportunities to enjoy, as long as you choose the right activities, locations and time of day to get out.
Desert Dawn peak climbs
Residents of Phoenix and Tucson who like to get outdoors in late spring and early summer know they can best enjoy short hikes by rising early. The busiest time on the trails is before 8 a.m. The most popular hiking paths in Phoenix and Scottsdale climb iconic mid-city peaks, which span from the desert floor up to panoramic views at the top. The hikes up Camelback, Piestewa and Pinnacle Peaks are all wonderful, well-marked and popular — each taking less than two hours roundtrip. In Tucson, the best short hikes are in Sabino Canyon and Saguaro National Park on the outer rim of the city.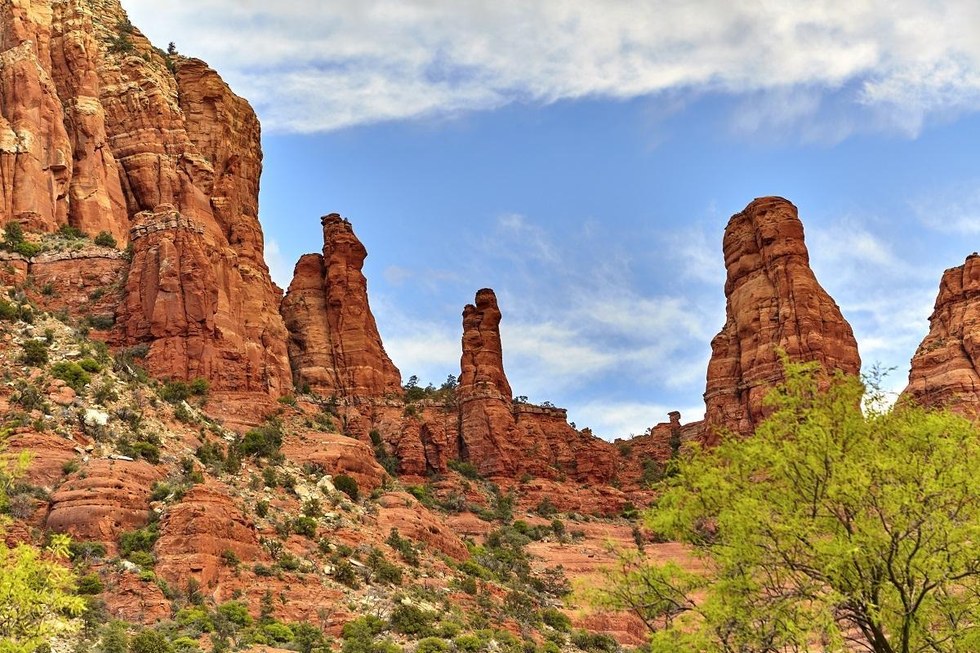 Hikes in the mountains

Phoenix and Tucson visitors who aren't early risers or who don't want to settle for short hikes can drive to spots where the temperatures and mountain vistas are similar to those in Colorado. Only a two-hour drive from Phoenix, you can head to Sedona, with an altitude of about 4,300 feet, or Flagstaff, with an altitude of about 6,900 feet, where the higher elevations mean much lower temperatures. Sedona has some of the world's most dramatic day hikes among its stunning red-rock formations, while Flagstaff offers mountain hikes that soar up to 12,600 feet, such as Humphries Peak Summit Trail. From Tucson, the usual triple-digit temps drop to the 60s during the twisting, 90-minute drive up 9,157-foot Mt. Lemmon. Trails through the sub-alpine forest await hikers at the summit.
Paddle the Verde River
Another good way to beat the Arizona heat is to get splashed by cool water — but not just in your resort pool. You can also take a dip in the Verde River in an inflatable kayak. Verde Adventures hosts guided trips down the river through the end of summer. You'll paddle through narrow limestone canyons and float past hardwood forests on the shallow river, which has plenty of tame rapids that are just adventurous enough to please both the thrill-seekers and the mild-adventurers. You can choose between a kid-friendly two-hour tubing trip or half-day inflatable kayak trip, or enjoy the Water to Wine Tour with an adult companion, which ends with a tasting at Alcantara Vineyards. You'll be driven the short distance to the river from Cottonwood or Clarkdale, both less than a two-hour drive from Phoenix.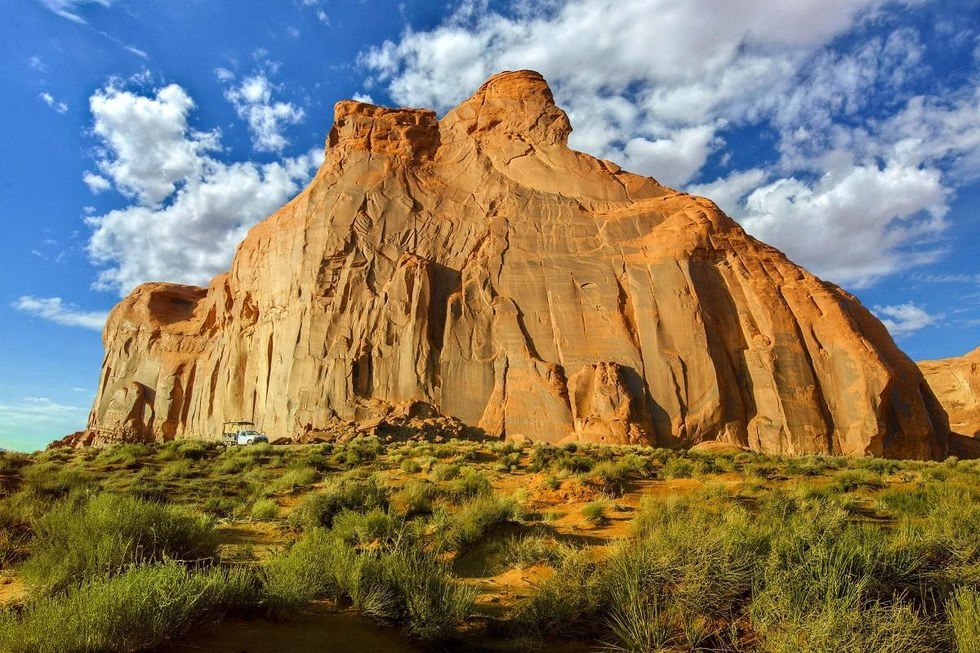 Jump in a Jeep

Following along the dusty dirt roads that rim the edges of Phoenix, Scottsdale, Tucson and Sedona, the Jeep tour is a classic option for visitors to Arizona. The 4x4 Jeep probably won't be air-conditioned, but the wind and Arizona's rich red earth will be in your hair. Less adventurous options include tours in enclosed Hummers or vans. After bumping along scenic back roads for miles, many Jeep tours offer a "cowboy cookout" at a pretty spot in the desert or mountains before you return to civilization. From Phoenix, Scottsdale or Tucson, most Jeep tours venture into the Sonoran Desert, while Sedona Jeep tours bring you up close to its renowned red-rock formations.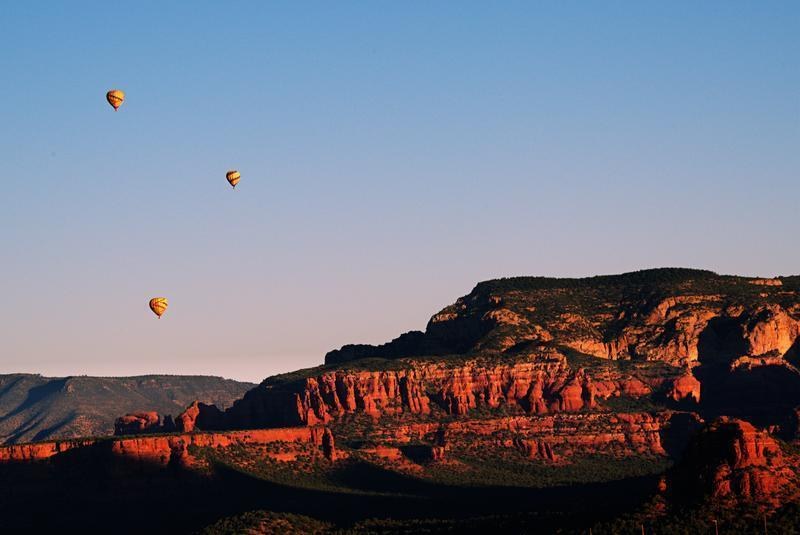 Up, up & away

Arizona's dry air makes it one of America's prime locations for hot air balloon rides. Colorful balloons lift off in the cool temperatures and low winds of sunrise from all over greater Phoenix, Scottsdale, Tucson and Sedona, often providing a champagne breakfast afterward. Some also offer sunset flights; one Phoenix company serves hors d'oeuvres from a gourmet restaurant after evening landings. Prevailing winds dictate whether you'll fly up to a mile high or close enough to the ground to spot desert wildlife, but regardless, it's a memorable bucket-list thrill.
If you go
United Airlines offers many daily flights to Phoenix and Tucson. Visit united.com or use the United app to plan your Arizona outdoor adventure getaway.