United's Army Football charter flights are a family affair
There are two phone calls Washington D.C.-based Flight Attendant Magda Schrage has received in her life that stand out most in her memory. The first was Christmas Eve 2014, when a coach from Army's football team called her, letting her know her son, Nick Schrage, had been offered a scholarship.
The second came earlier this year, and on that call, she found out she'd be working the Army football team's charter flights this season.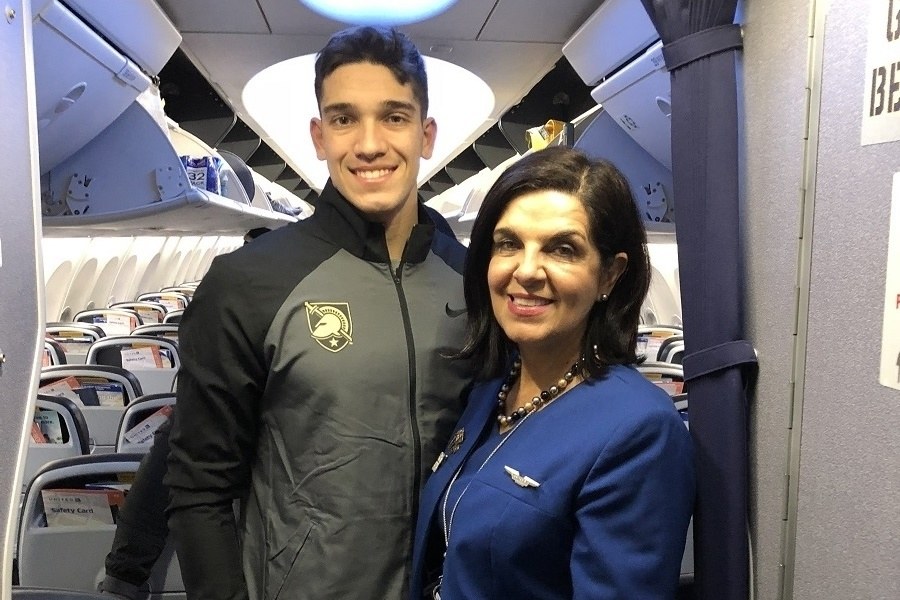 "I tried my best to keep a professional tone but I just wanted to scream out of happiness," Magda recalled.
Nick, a junior at the school, is the team's punter. When the team flew to Dallas this week in advance of its Armed Forces Bowl matchup with San Diego State, Magda was a member of the flight crew operating the team's flight, as she's done all season.
Army is one of 24 college football teams United operates charter services for, in addition to 12 National Football League teams.
"She loves the guys, and they all love her," Nick said of his mom. "A lot of my teammates come from the western United States, so they rarely get to see their parents. Having her around, she really is like a mom for the team."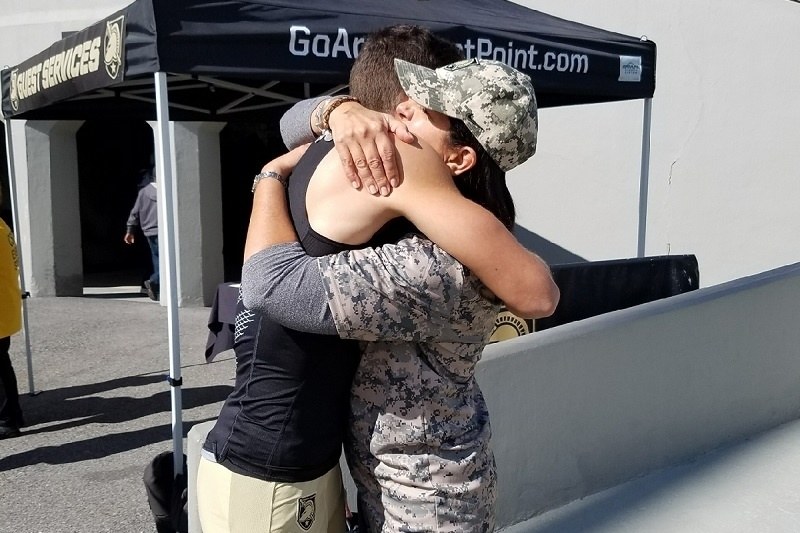 It's the personal moments they get to share together they cherish most. Like when Magda was able to calm Nick's nerves before a game at Ohio State University's 100,000+ seat stadium. Or when Nick was awarded Player of the Week after the team's game against Air Force, after the family endured a very tough week personally.
"College football has always been my dream," Nick said. "It's surreal to have my mom here experiencing it with me.
After almost 26 years with United, Magda is nearing retirement. She has worked military charter flights and volunteered at United's Fantasy Flights, but with her son on the team, she counts working the Army football charter flights this season as the highlight of her career.
"As military moms, we learn to enjoy every single opportunity to be with our sons and daughters, as we don't know where they will be sent in the future or how long it will be until we can see them again," Magda said. "I have been so honored by this amazing opportunity to serve them and have enjoyed every single minute of it."